"Influence: the power to have an effect on people or things, or a person or thing that is able to do this."  – Cambridge Dictionary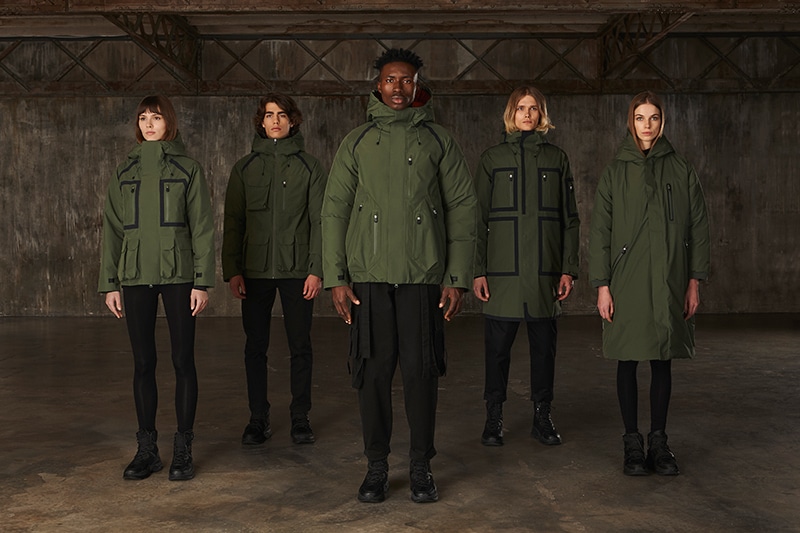 Satoshi Yamane is influenced (not by the flu). He is conditioned by music (he is a bass player), by art, by design. Satoshi Yamane swirls, mixes, peels, reinvents the invented.
Japanese, father, husband, designer, he is a man of today. In 2010, together with Asami Yamane he founded F/CE: the brand that draws inspiration from the "world" and finds a reason to exist in the world itself.
His aesthetics is contaminated, as much as the person: by 70s and architectural geometries.
We met him on occasion of the presentation of the capsule collection created in collaboration with Save The Duck and that's what he told us.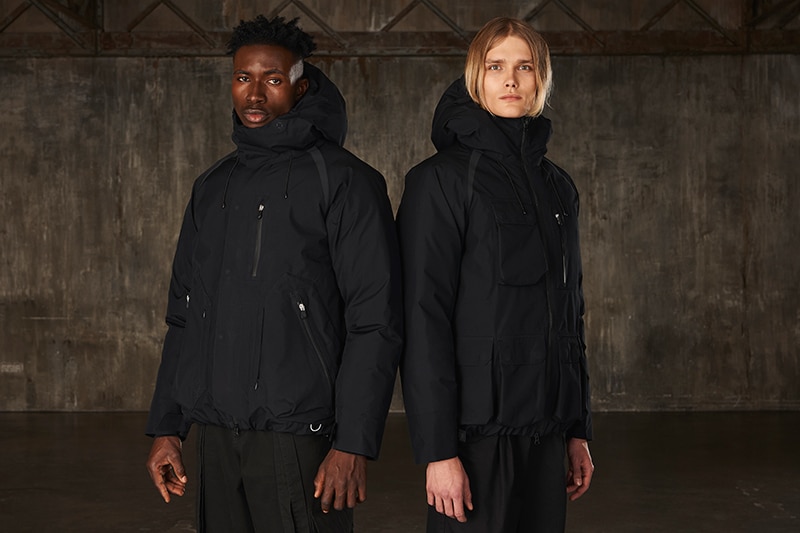 Who is Satoshi Yamane (the man)?
Satoshi Yamane is a husband, father, traveler, passionate musician (bass player), designer and creative director.
Who is Satoshi Yamane (the designer)?
Satoshi Yamane, the designer, is the founder of F/CE, designer/creative director of Gramicci's performance line and designer/creative director of Mountain Smith.
How could you define your aesthetics as a designer?  
My aesthetics are inspired by a mix of 70s outdoor products, architecture and music culture. Through these inspirations, designing becomes a very natural thing that I do on a daily basis and shapes my life and aesthetics.
Together with Asami Yamane, you founded the brand F/CE (originally Ficouture) in 2010. How did this project was born?
When I was a teenager I used to get a lot of inspiration through underground punk music and also the clothing related to this subculture. Over time I grew an extensive interest in music, culture, and architecture generally, which also got emphasized through exploring different countries. Travelling was and is a key driver of the brand and a starting point of our design process. Putting these key elements together is how the brand was born.
The countries you've visited are your seasonal themes.  In which way?
The process is very unique. Once we decide which country we would like to get inspired by, we plan a 3-weeks trip where we explore the lifestyle, history, art, music, and culture of the place. After getting a good overview of the country and gathering as many inspirations as possible, we travel back to Japan and start designing the collection.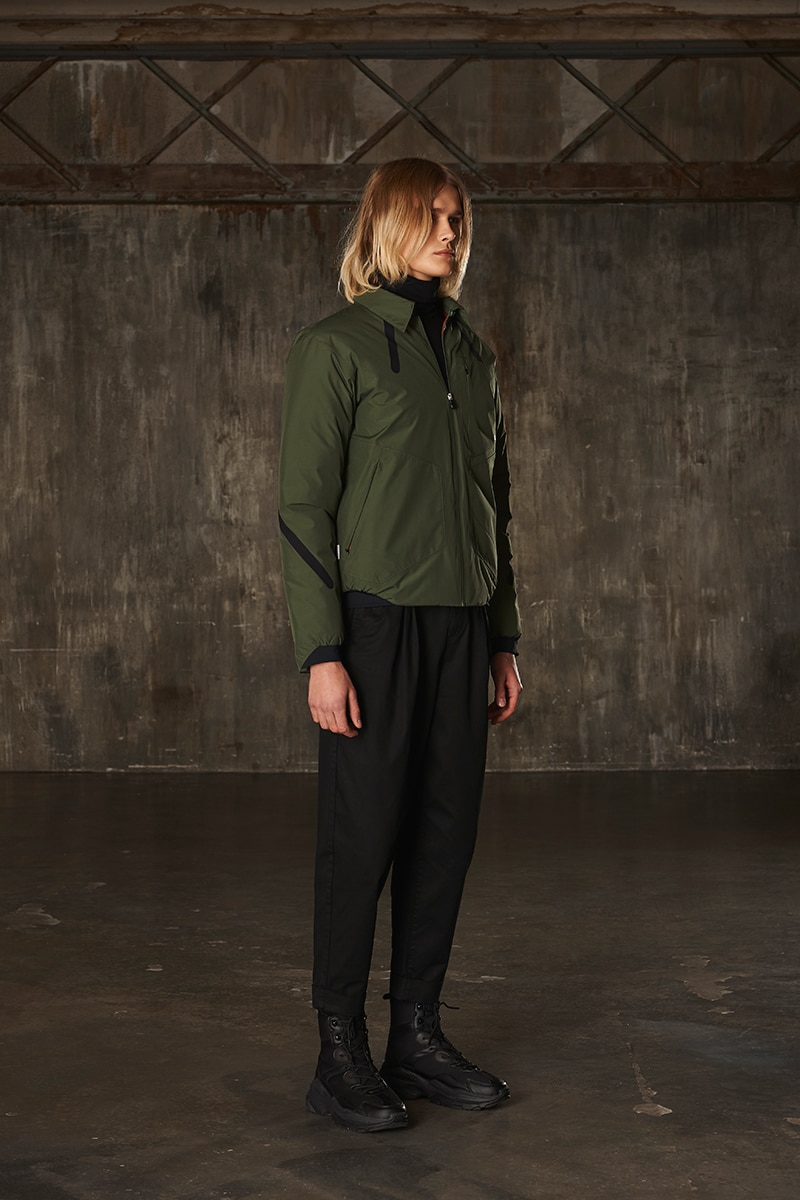 Recently you collaborated with Save The Duck to create a capsule collection characterized by soft lines, inspired by the spirit of the highest mountains and woody landscapes. Tell us something more about it.
My 3 key inspirations for the SKYSCRAPER  collection were urban modernism, pro-tech, and nature. The looks are minimalistic and versatile, making them suitable for everyday life in a big city. Additionally, the collection certainly respects its 100% animal-free philosophy and is completely made out of Gore-Tex fabric, in 100% recycled polyester.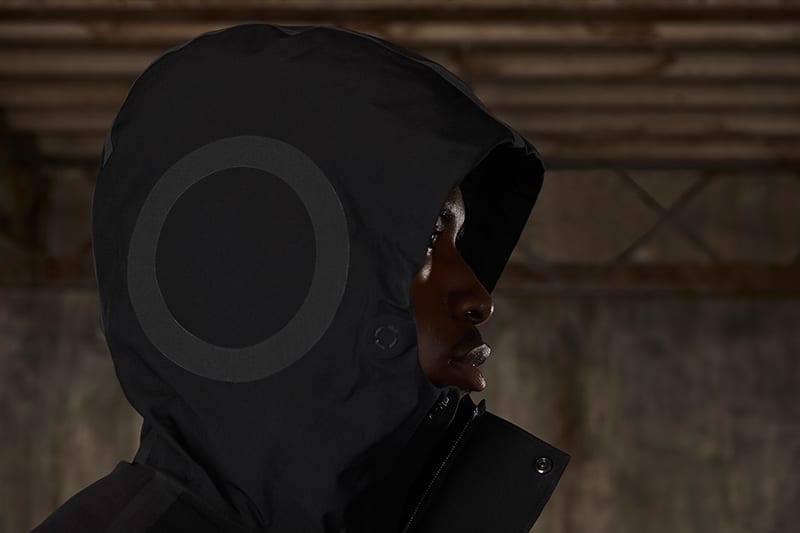 The key piece of the collection?
For the men's part of the collection, the key piece is the C4683M HERO Y01963 coat, with its geometrical black shapes contrasting on the military green fabric.
Why have you chosen SKYSCRAPER as a name?
Initially, we were debating between "Sky to Mountain" and "Skyscrapers". The name of this capsule collection expresses the desire to bring the city and the mountains closer: skyscrapers like snowy peaks to climb, reaching and exceeding the limits that grand endeavors impose, moving upwards while respecting nature.