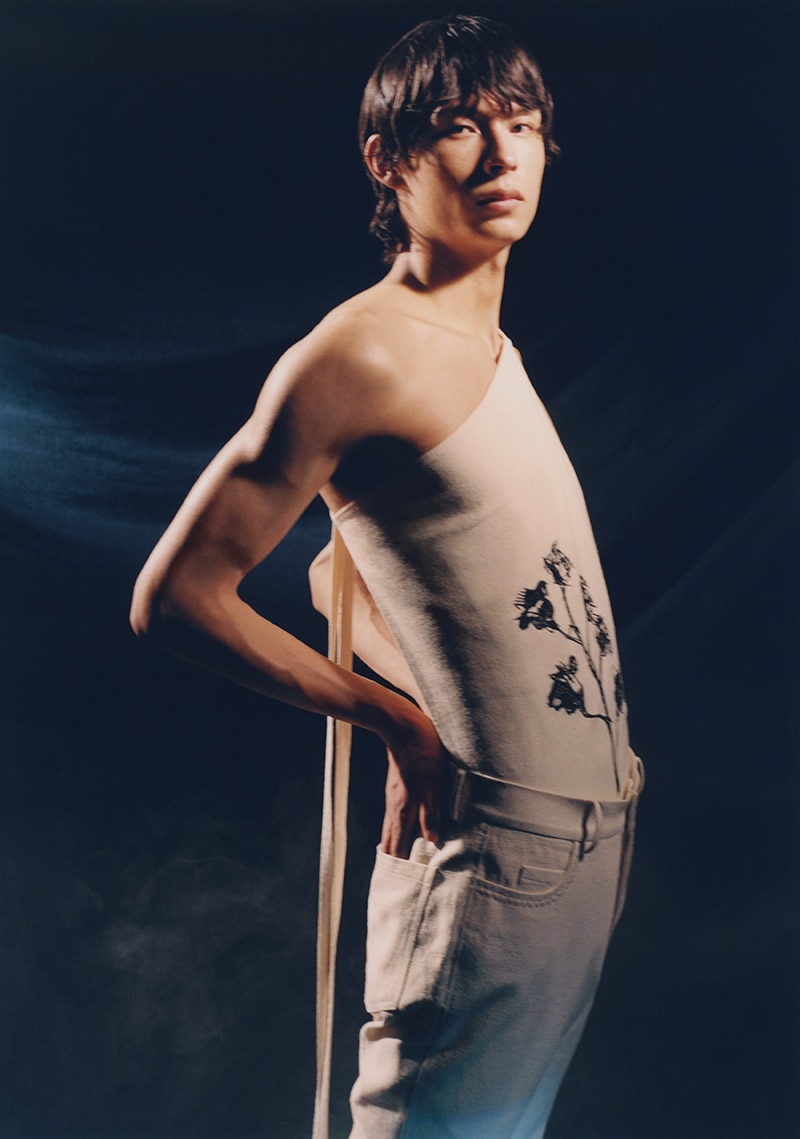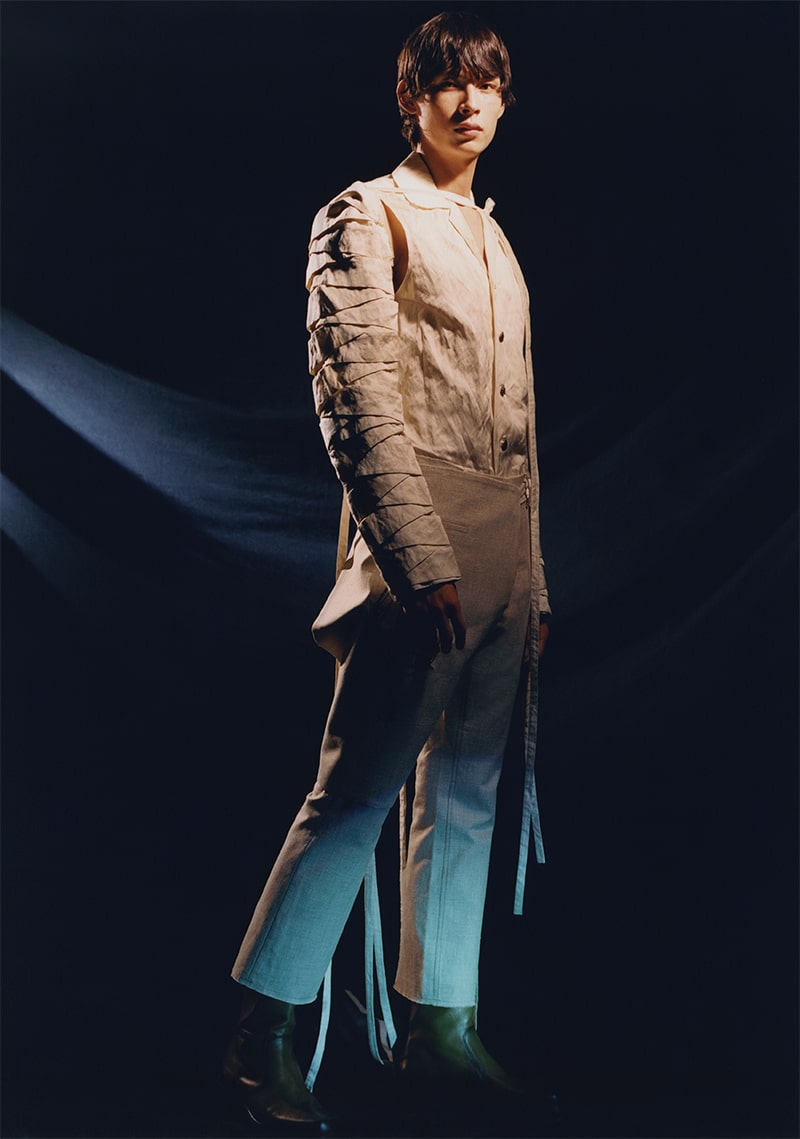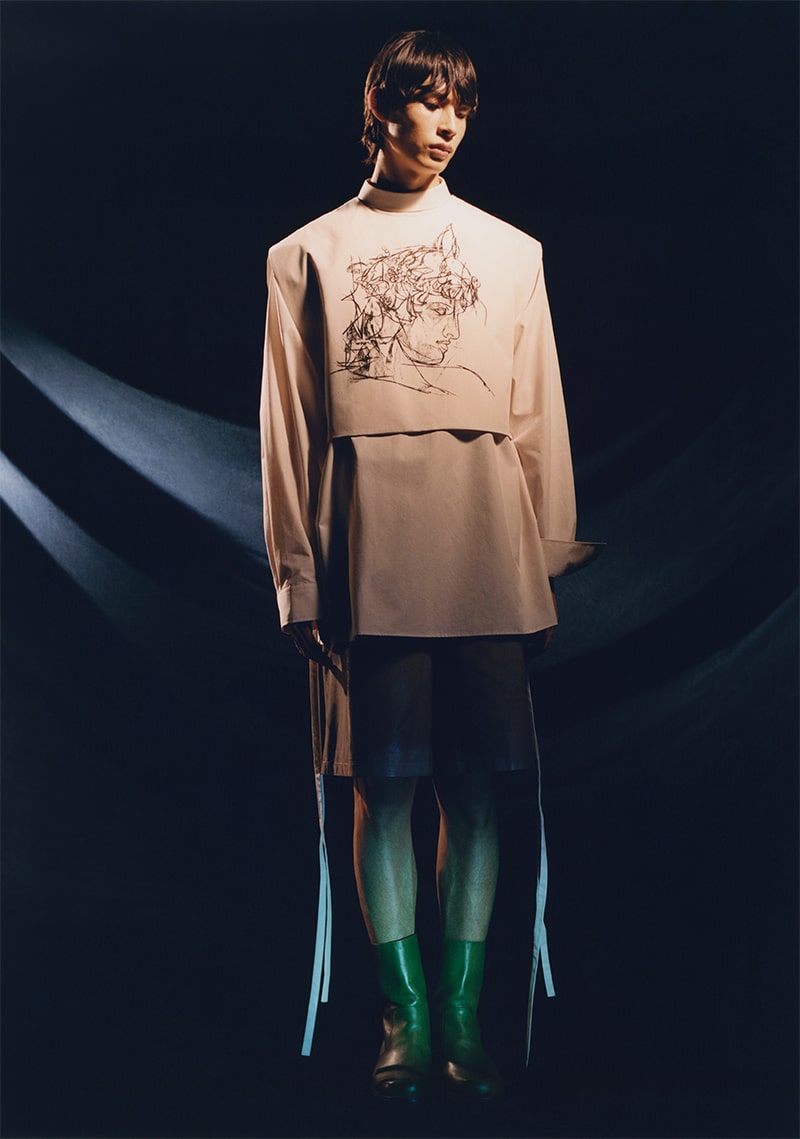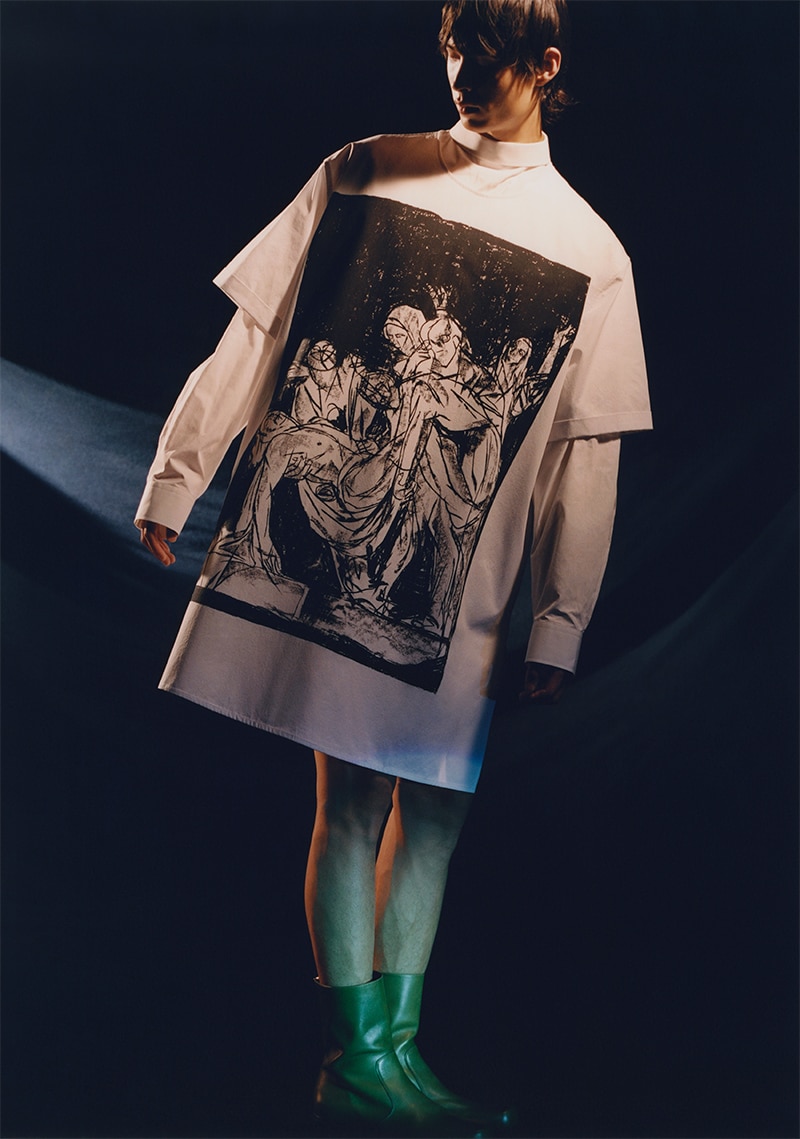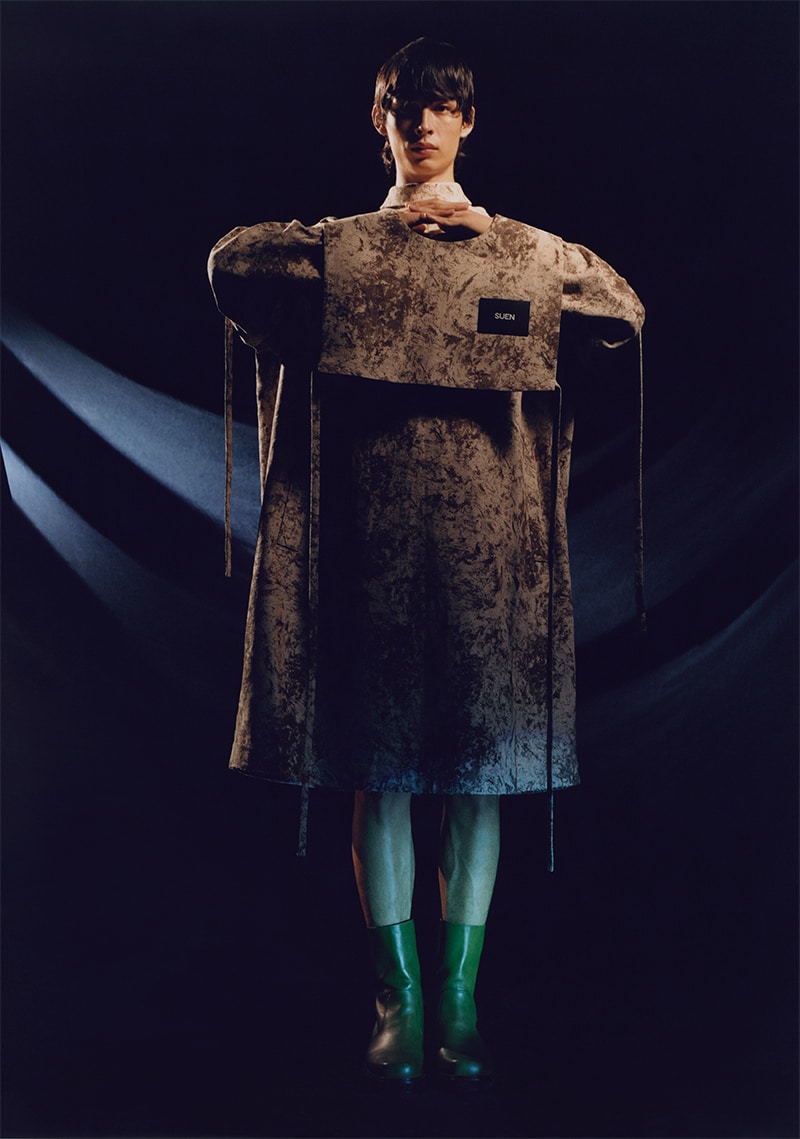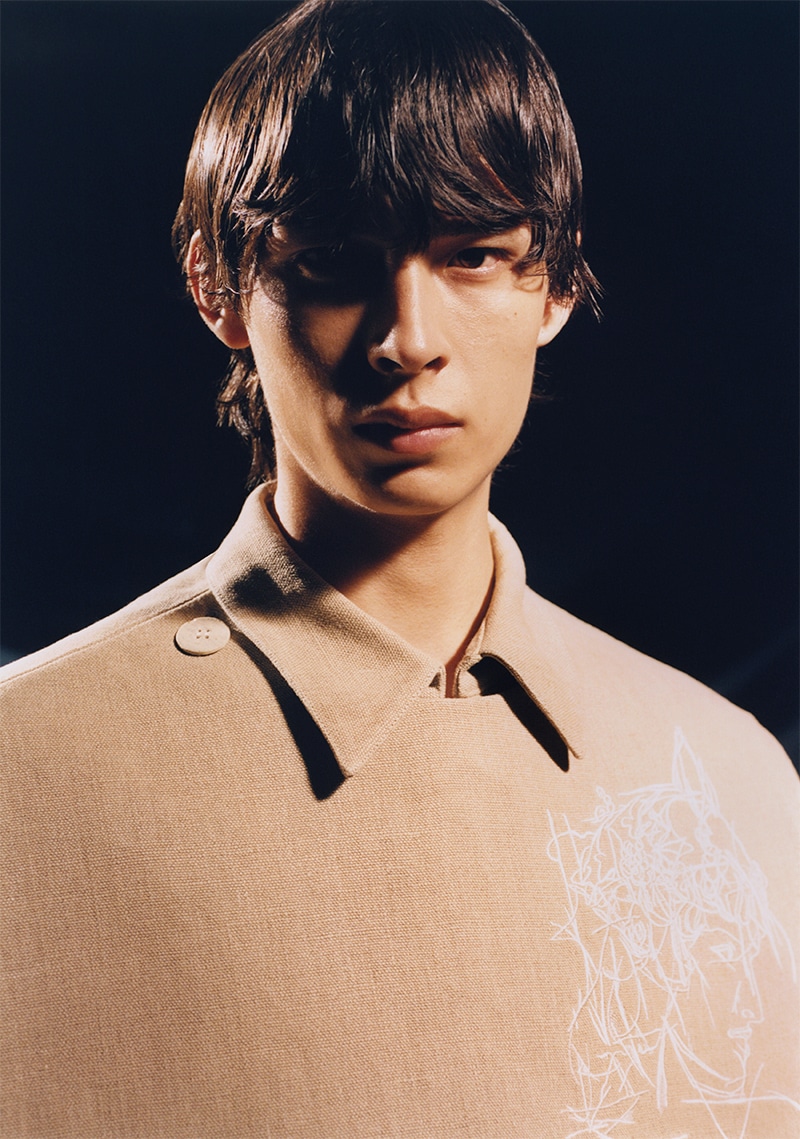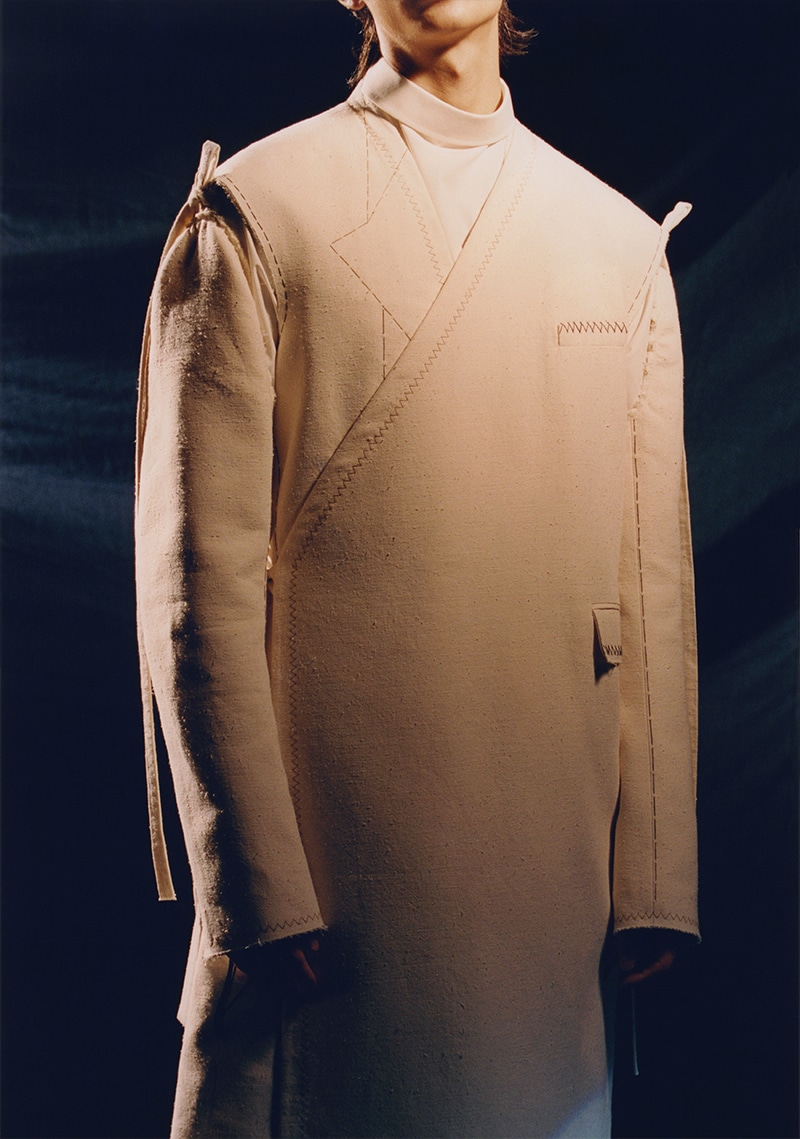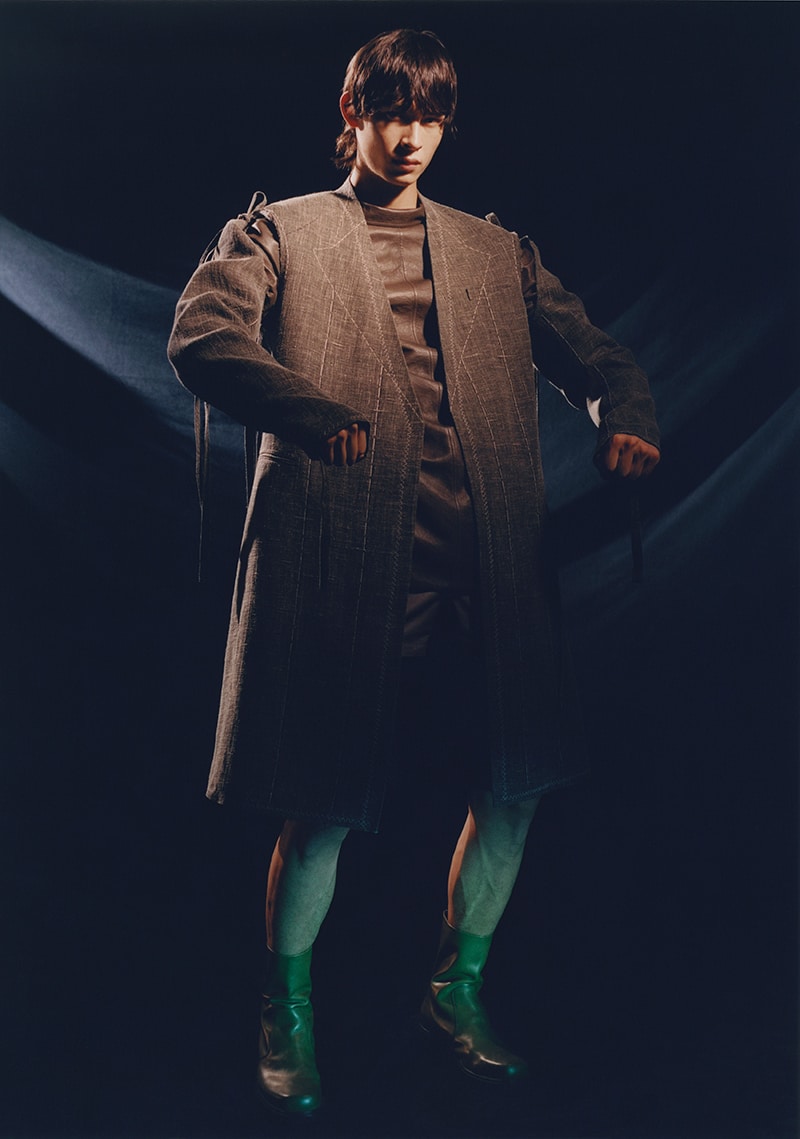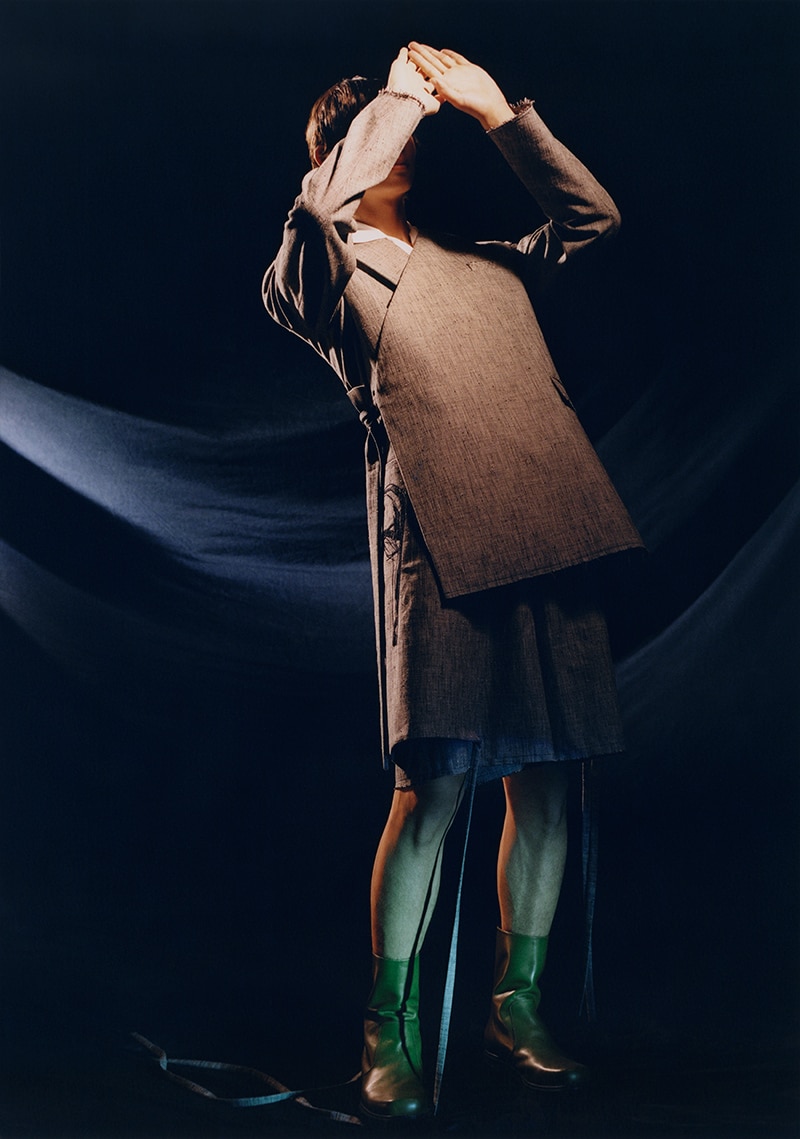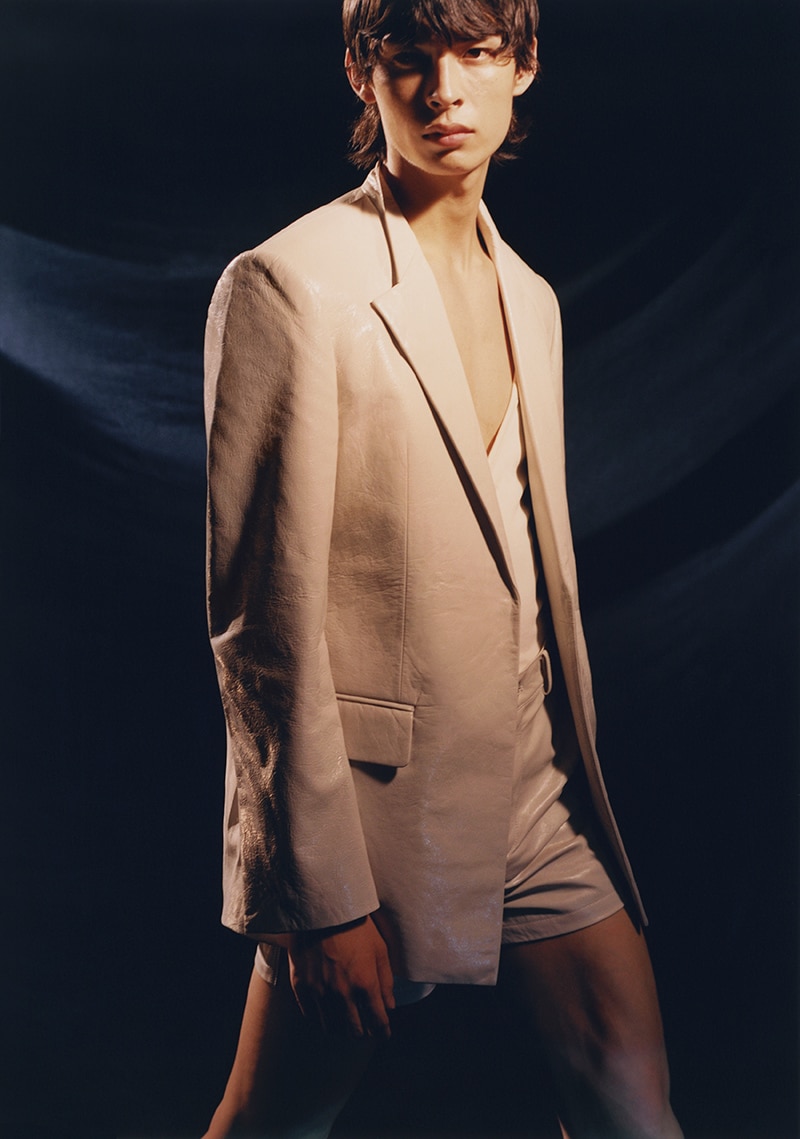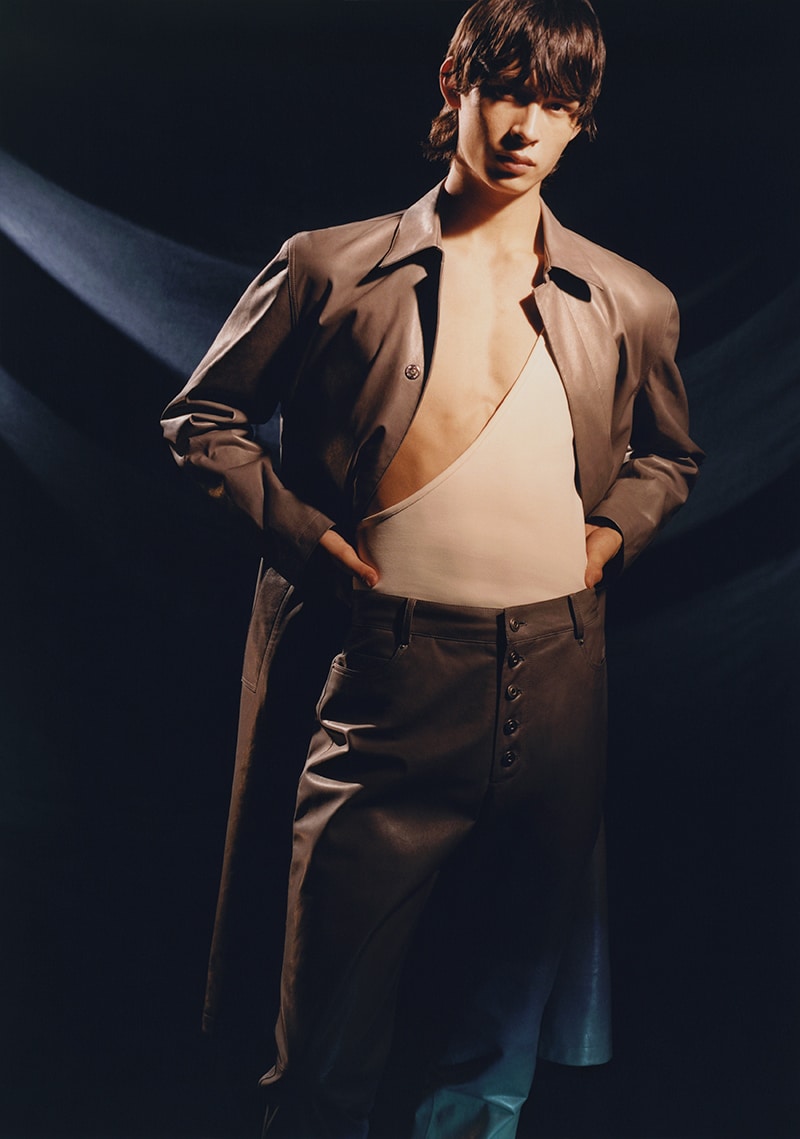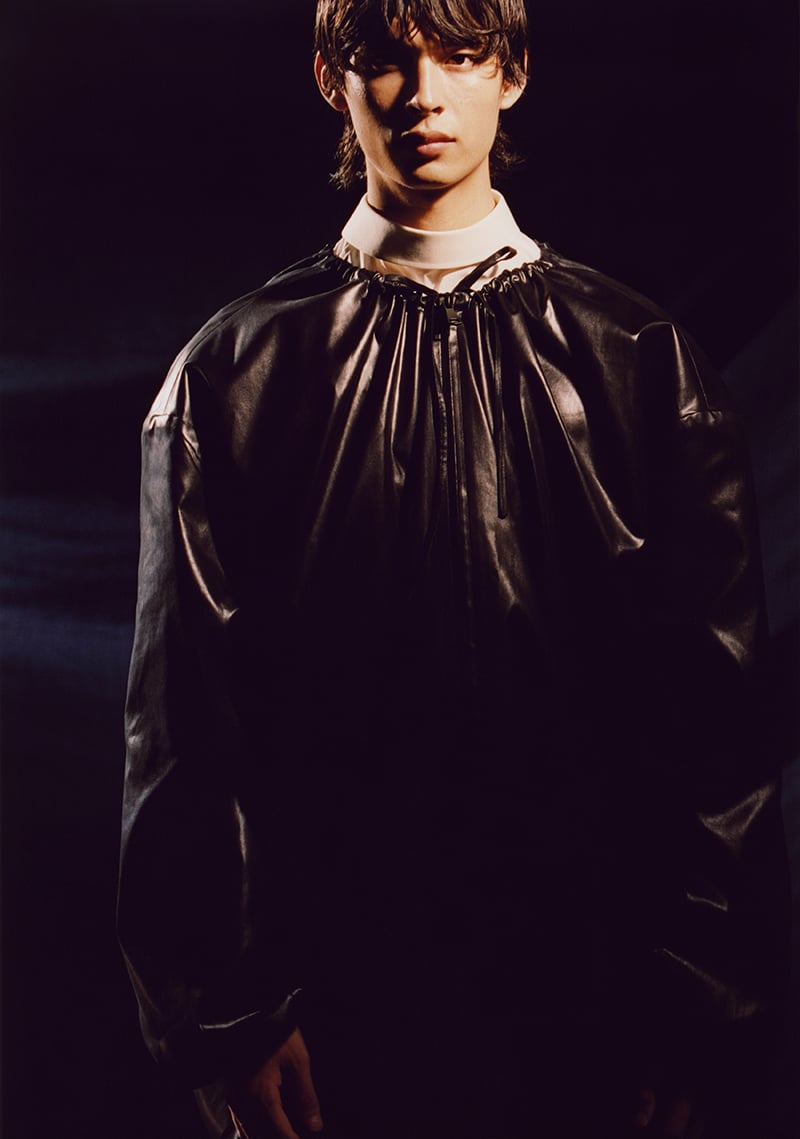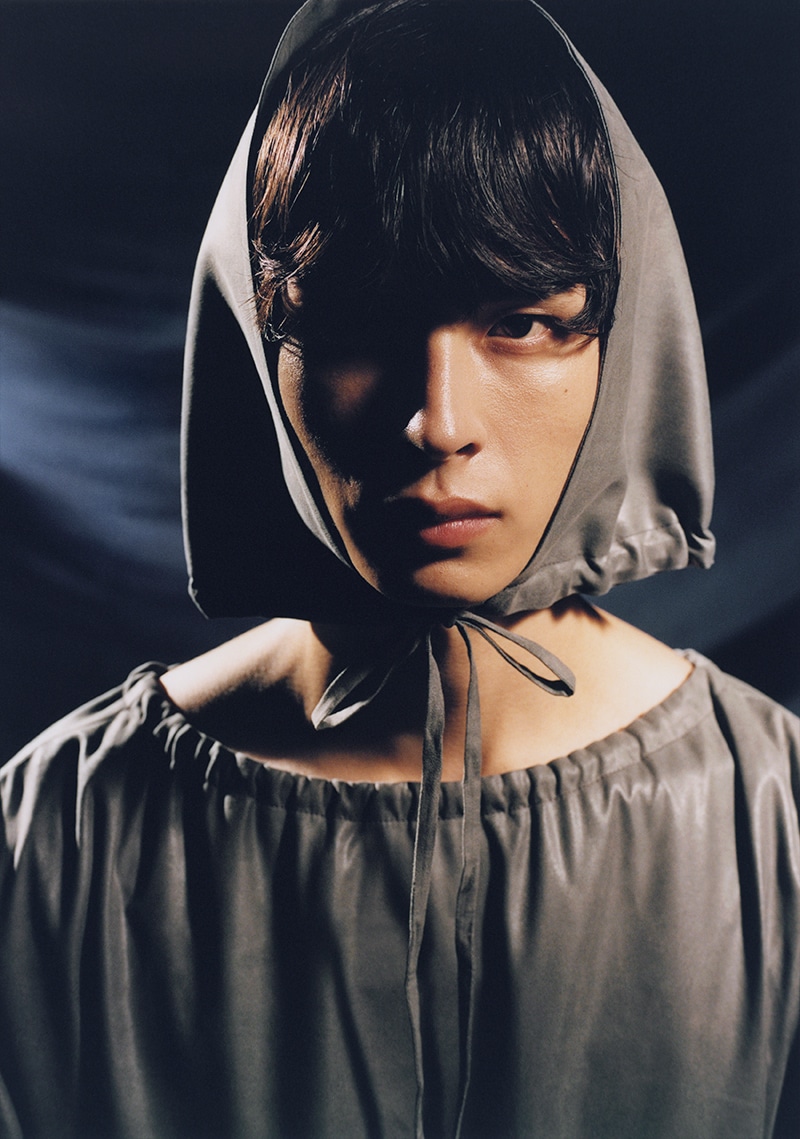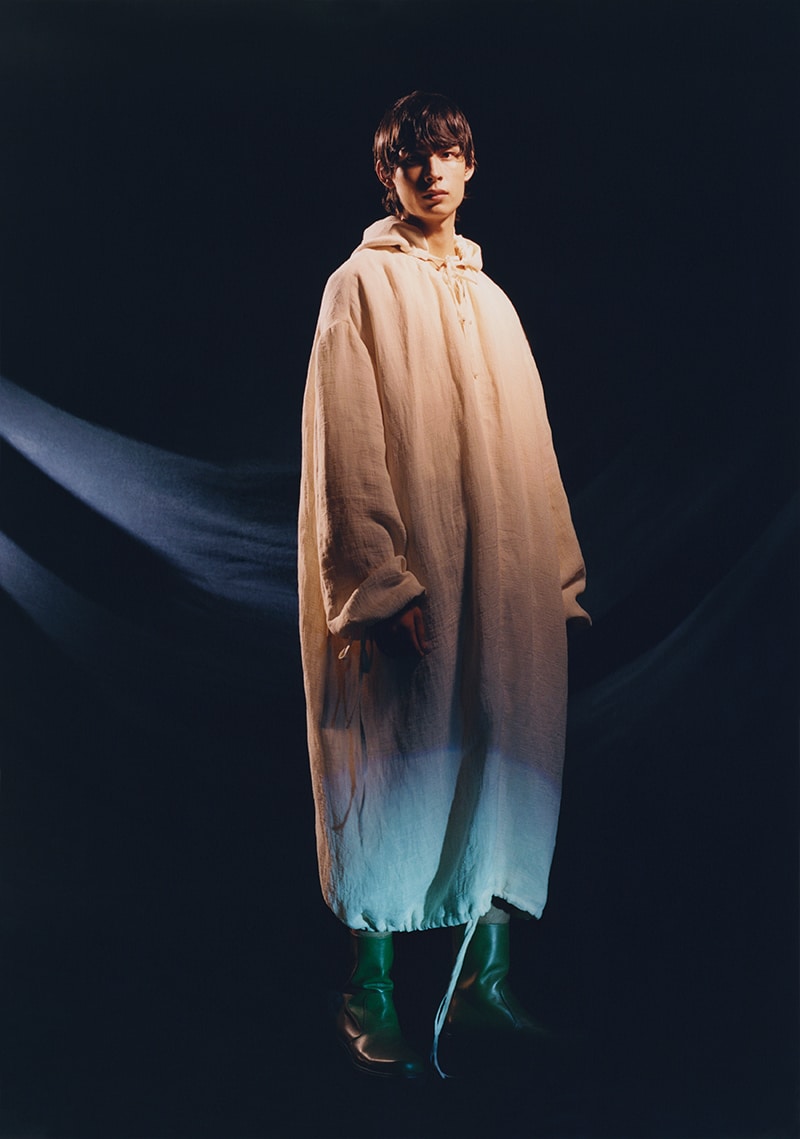 For Spring/Summer 2021, SEAN SUEN tries to bridge the divide between the essence of human life and its internal emotions, and the spirit of the time.
Drawing on Nietzsche's "The Birth of Tragedy", SEAN SUEN invokes the spirit of Dionysius, the divine prodigal giver of sublime inspiration whose resurrection means Life stronger than death, as a symbol of humanity's desire for Life and its eternal admiration for subsistence.
Deconstructing Ancient Greek garments, he reintegrates their elements into contemporary designs as an expression of his desire to soothe and smooth the trauma caused by this disconnection between the current social chaos and the travails of human existence. Comfortable fabrics and a focus on the wearing experience are meant as a way to wean individual bondage, bridging differences between humans and paving the way to a more fulfilled existence — his desire to build a diverse, free, and more viable value system.