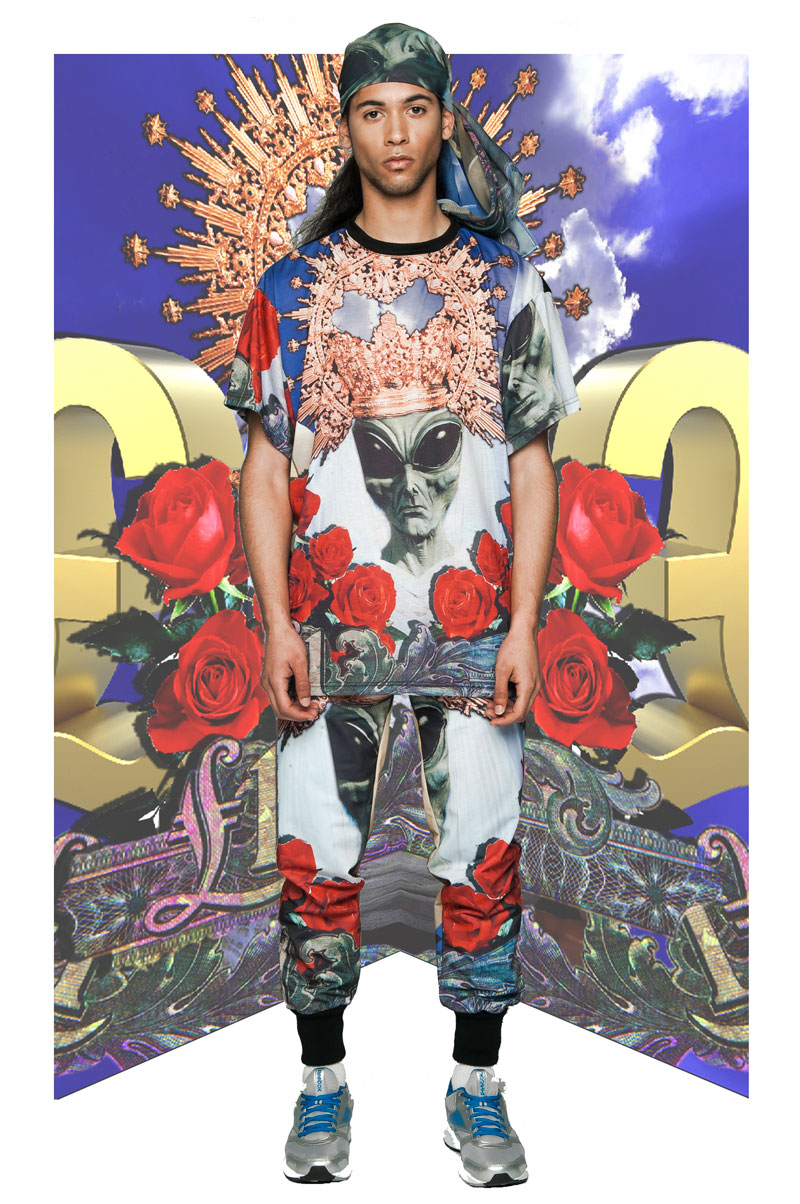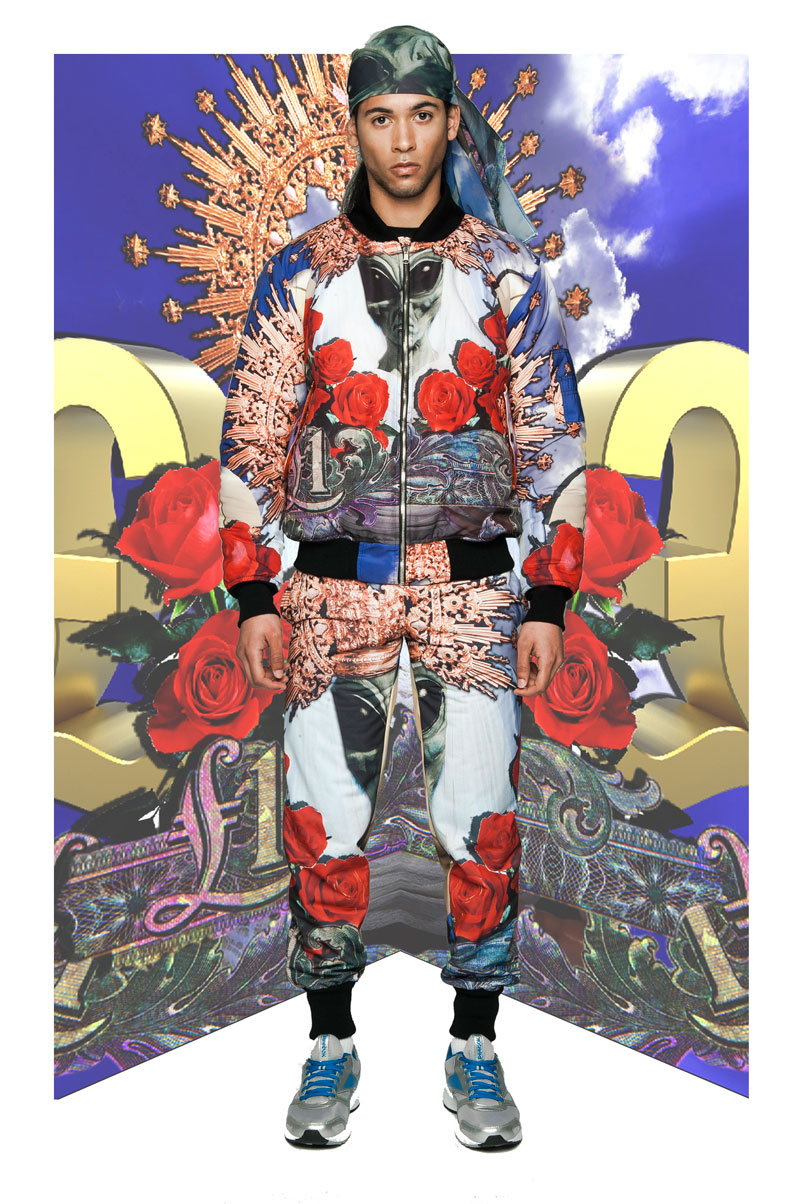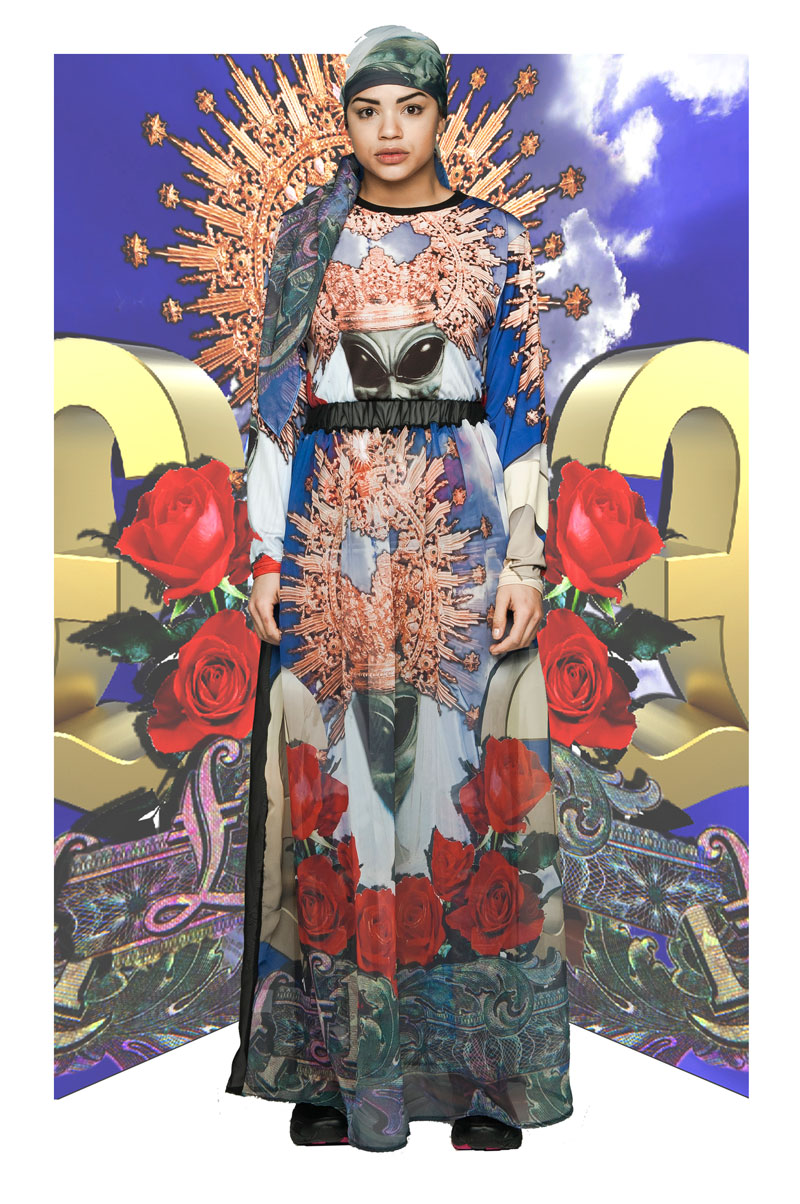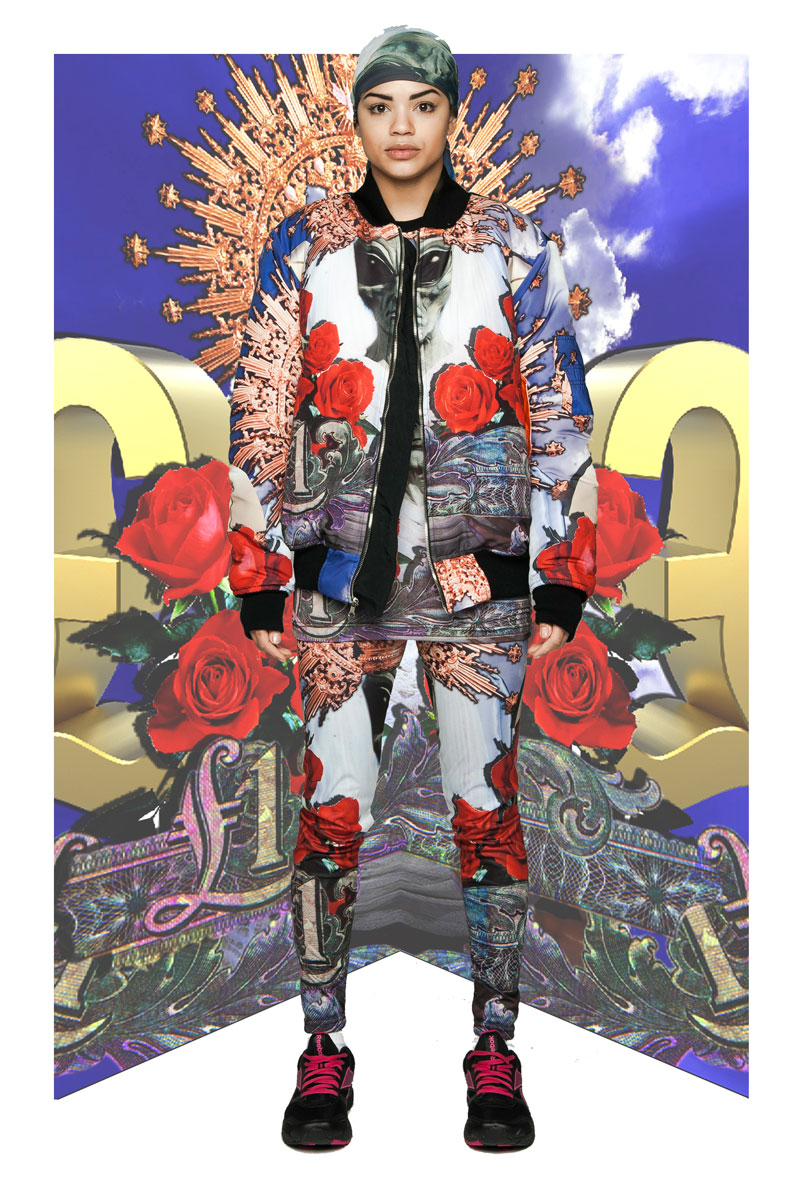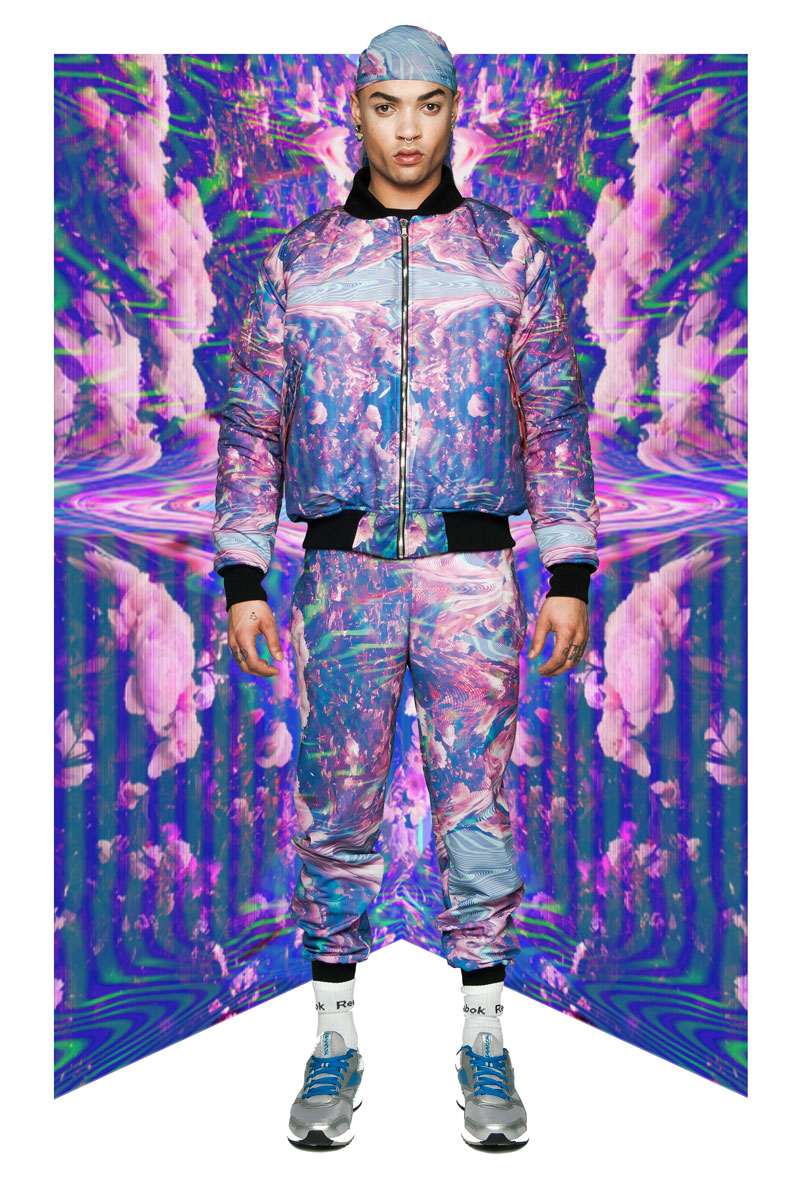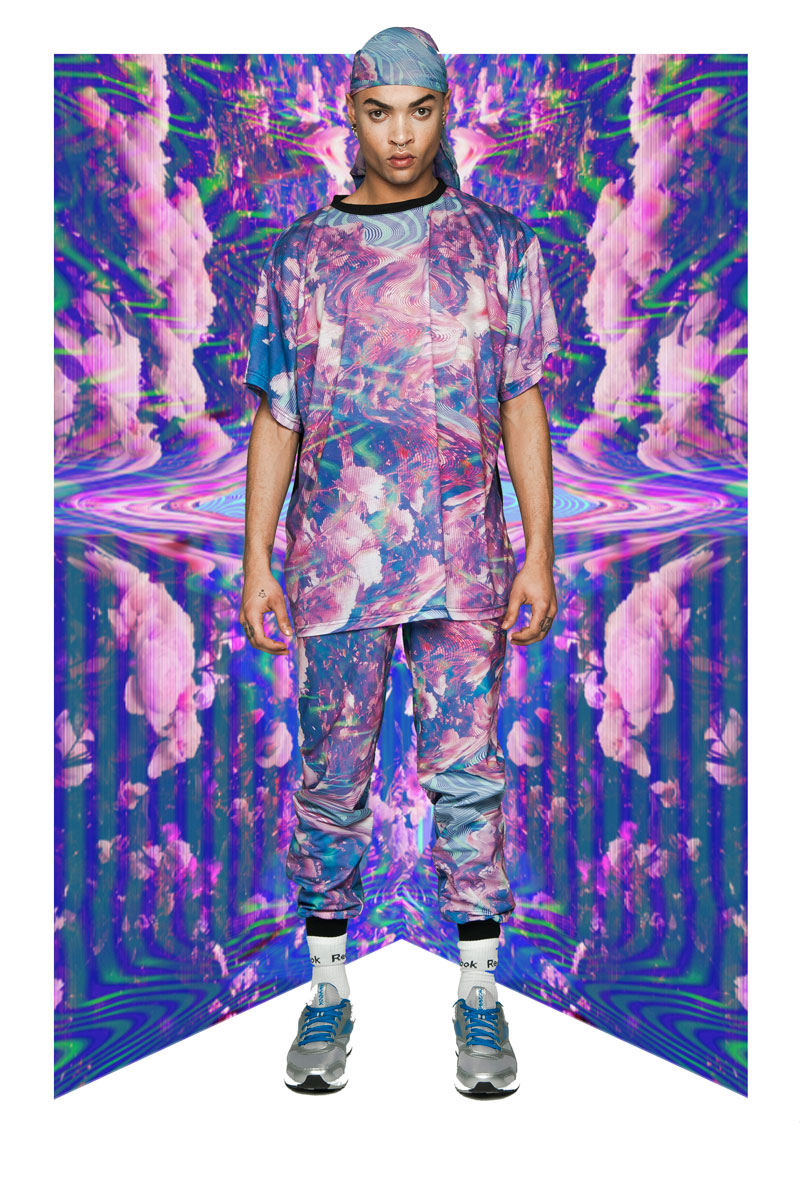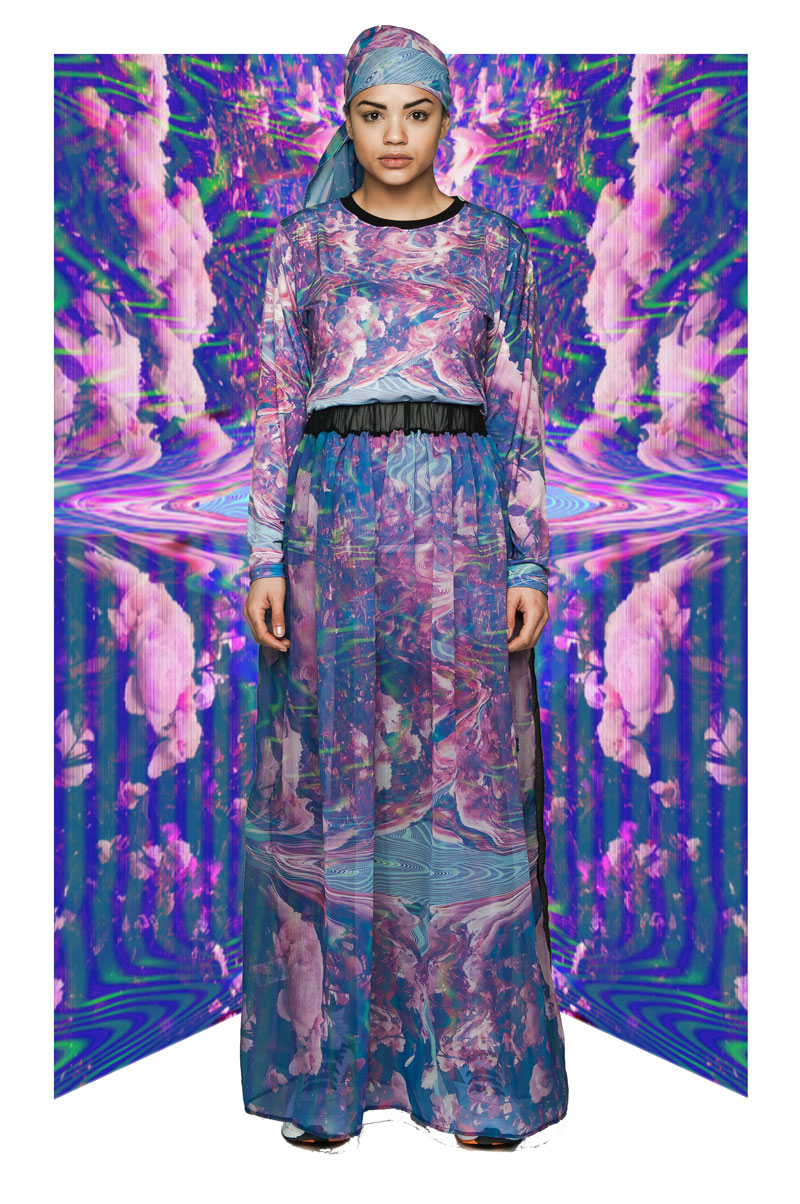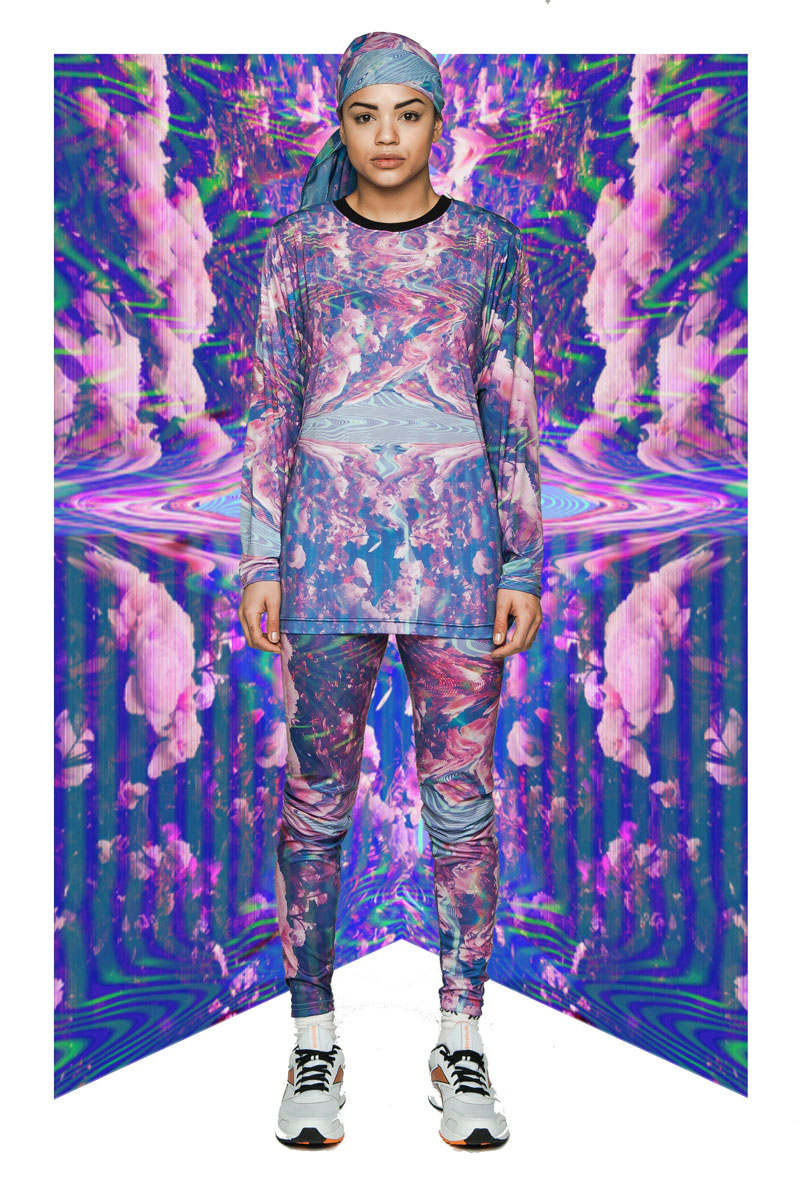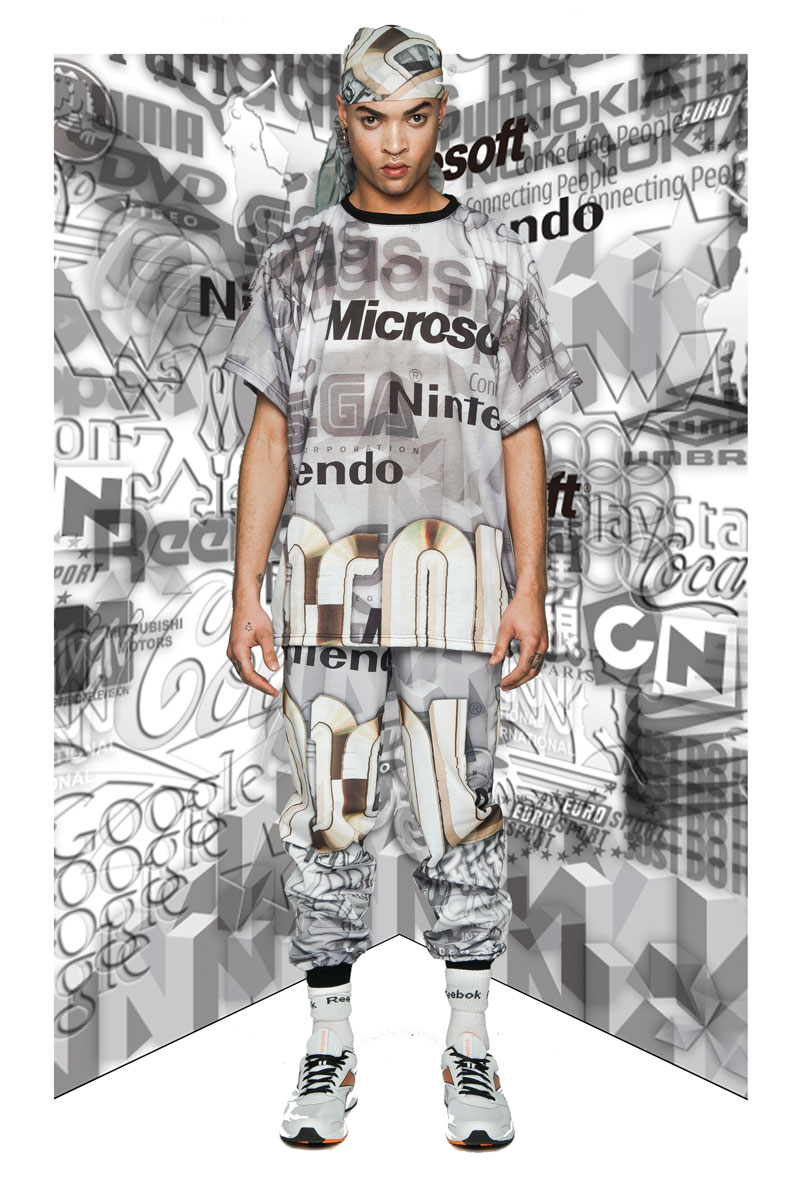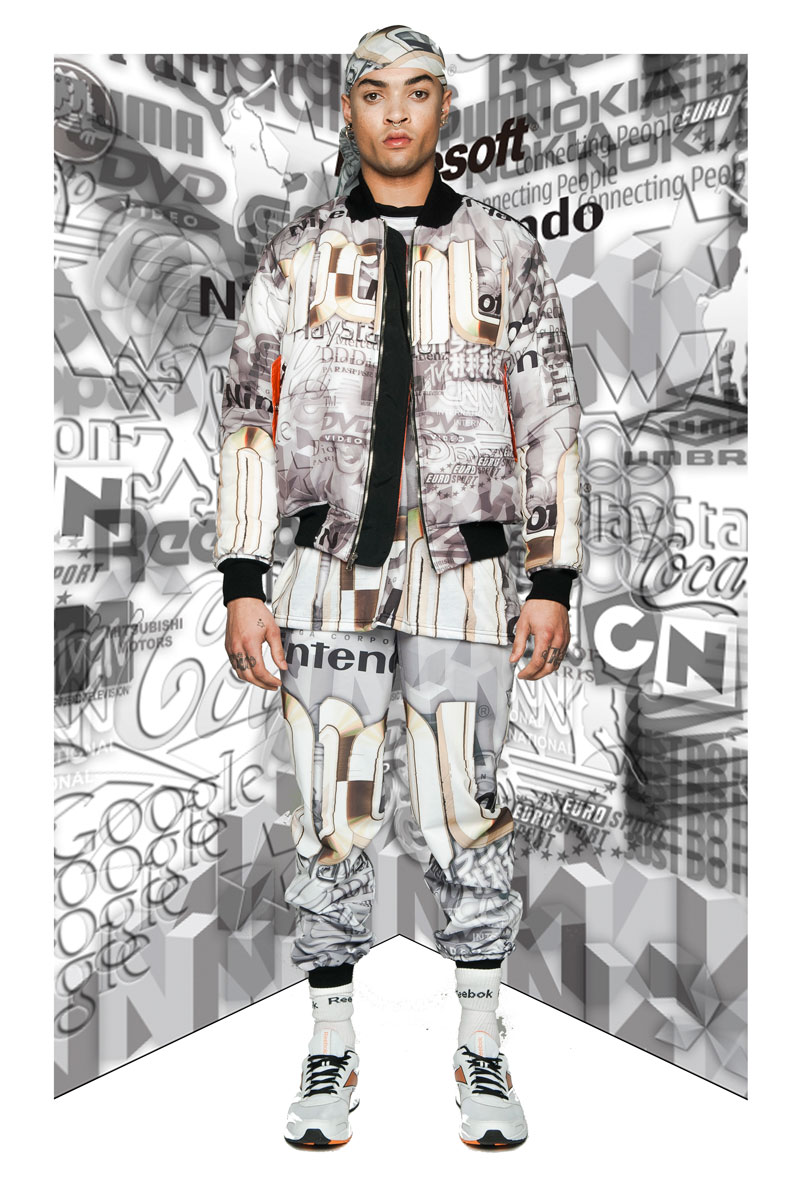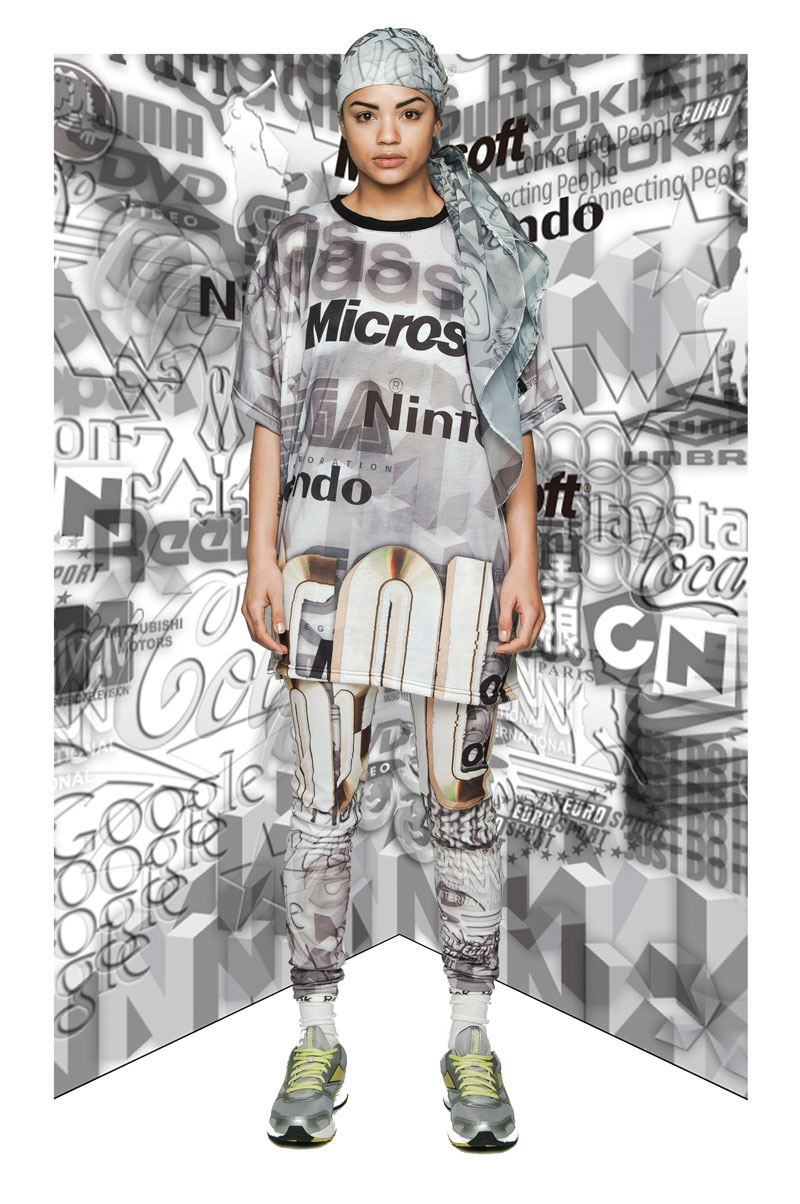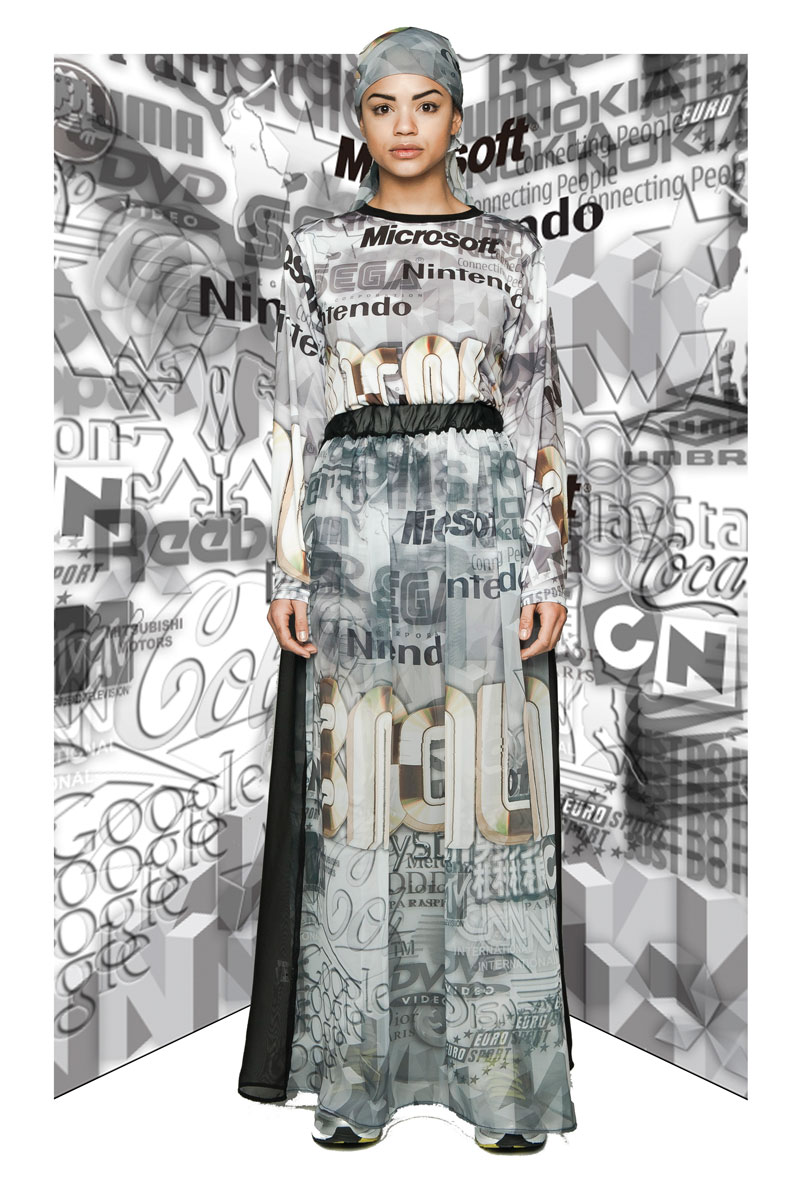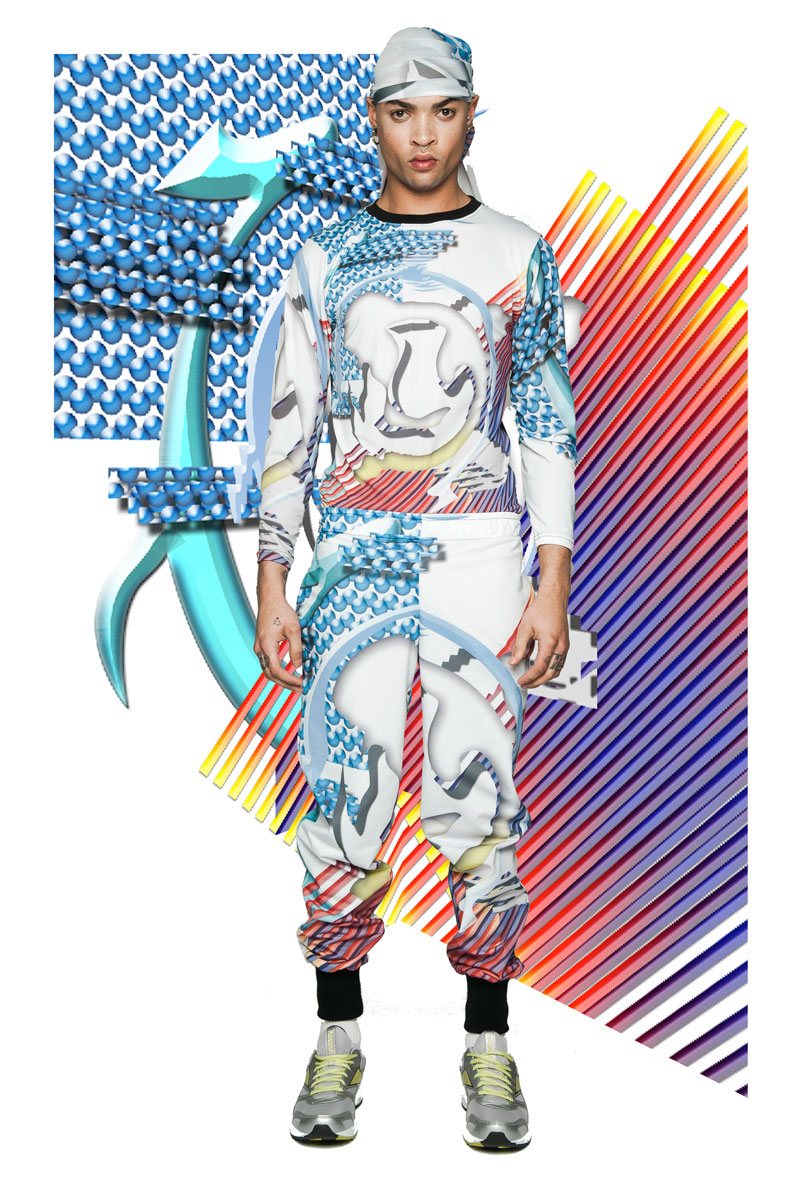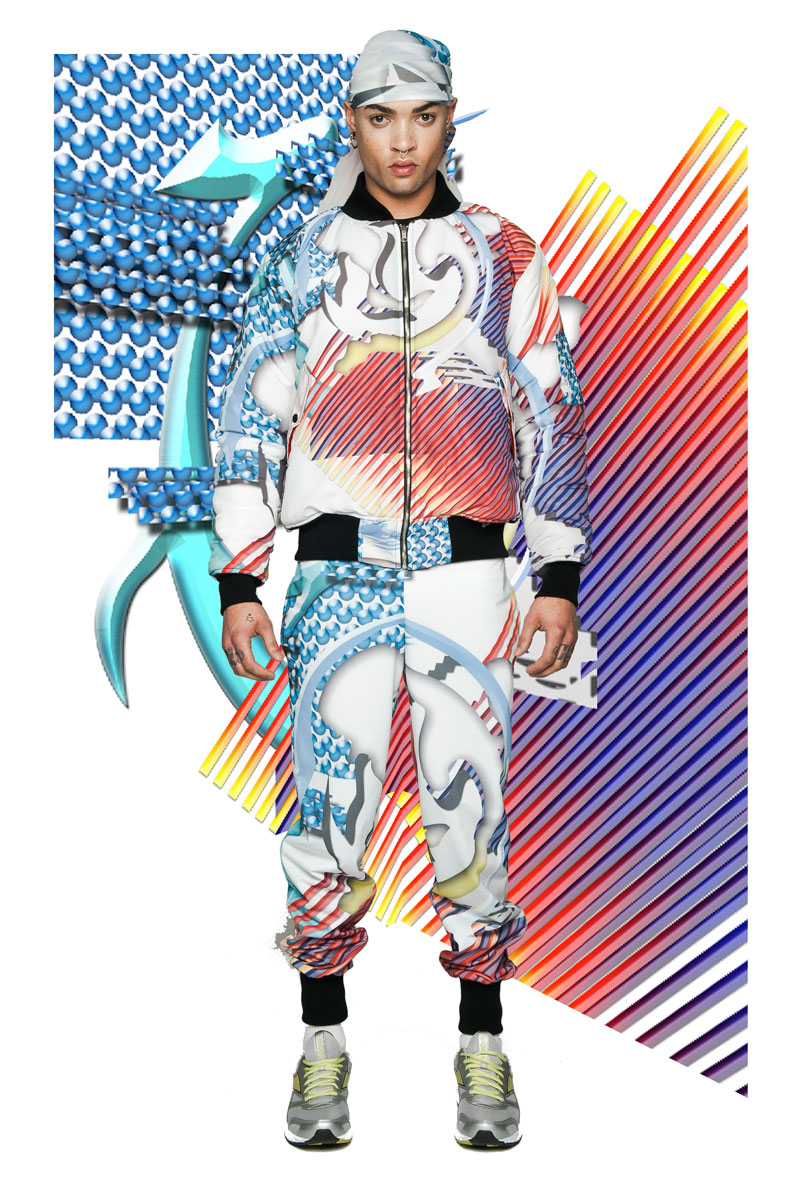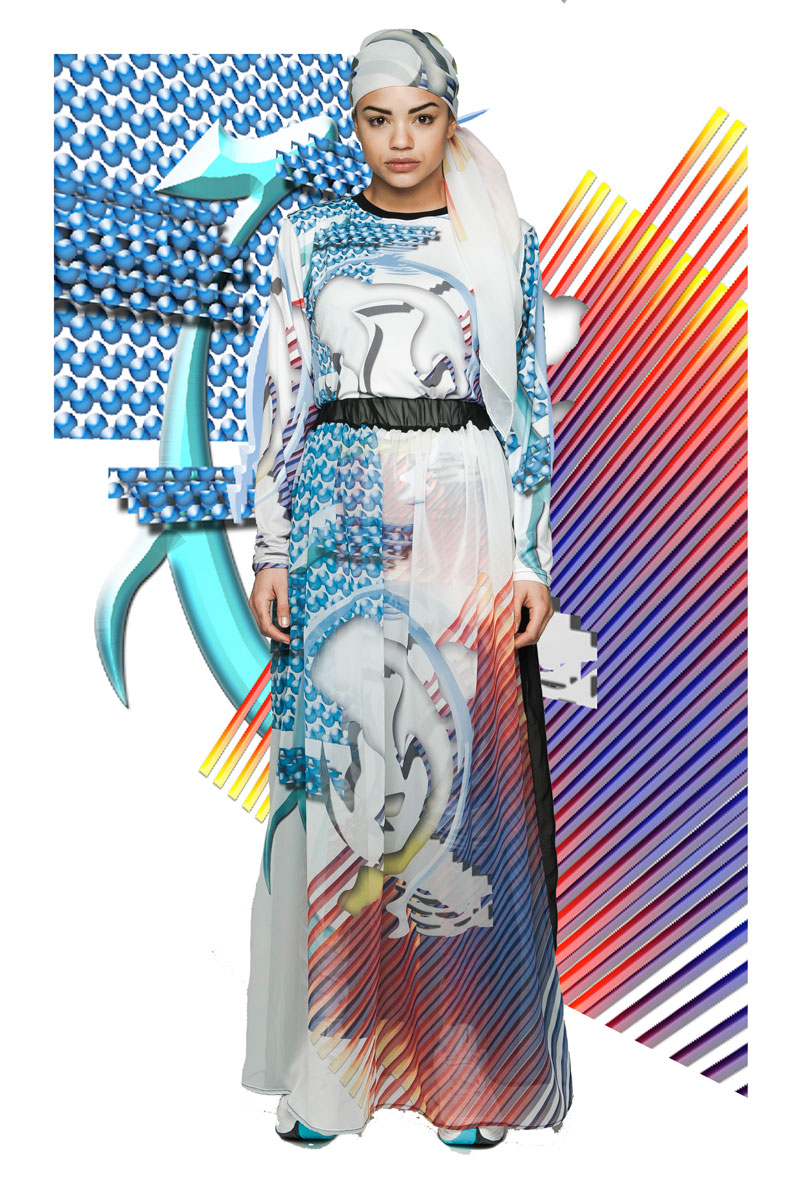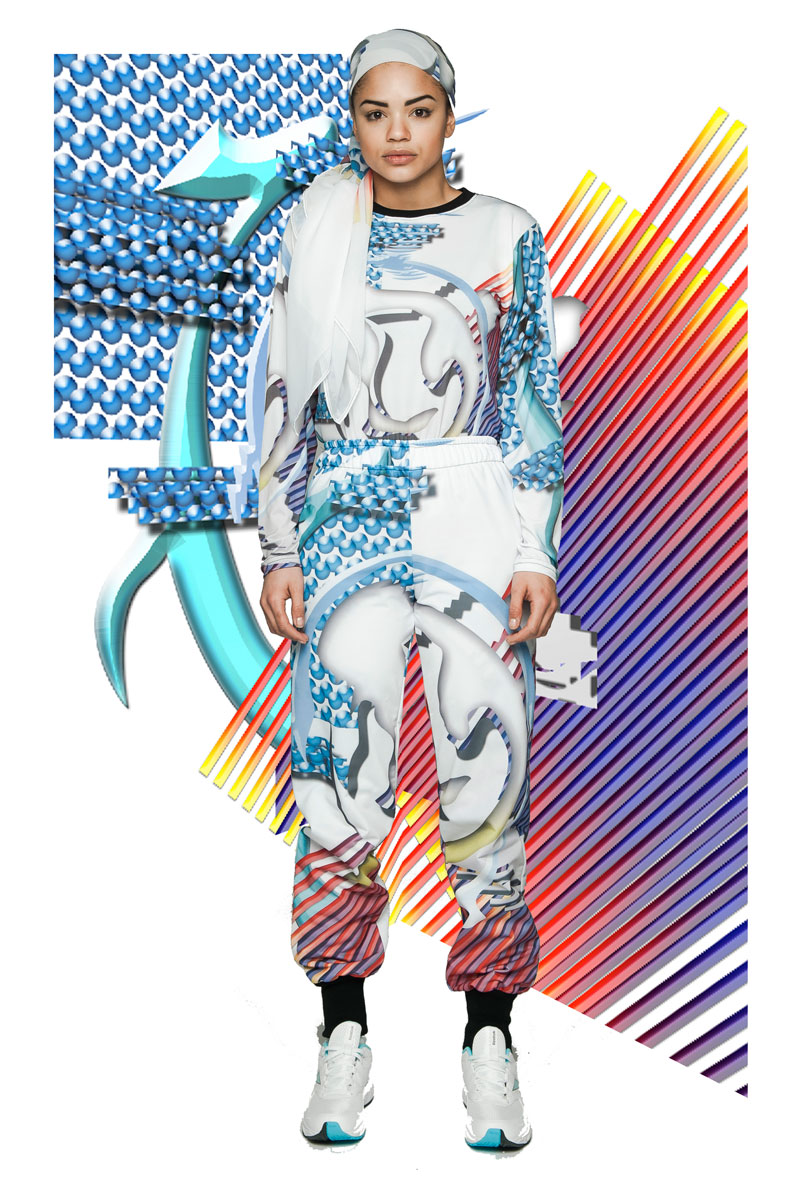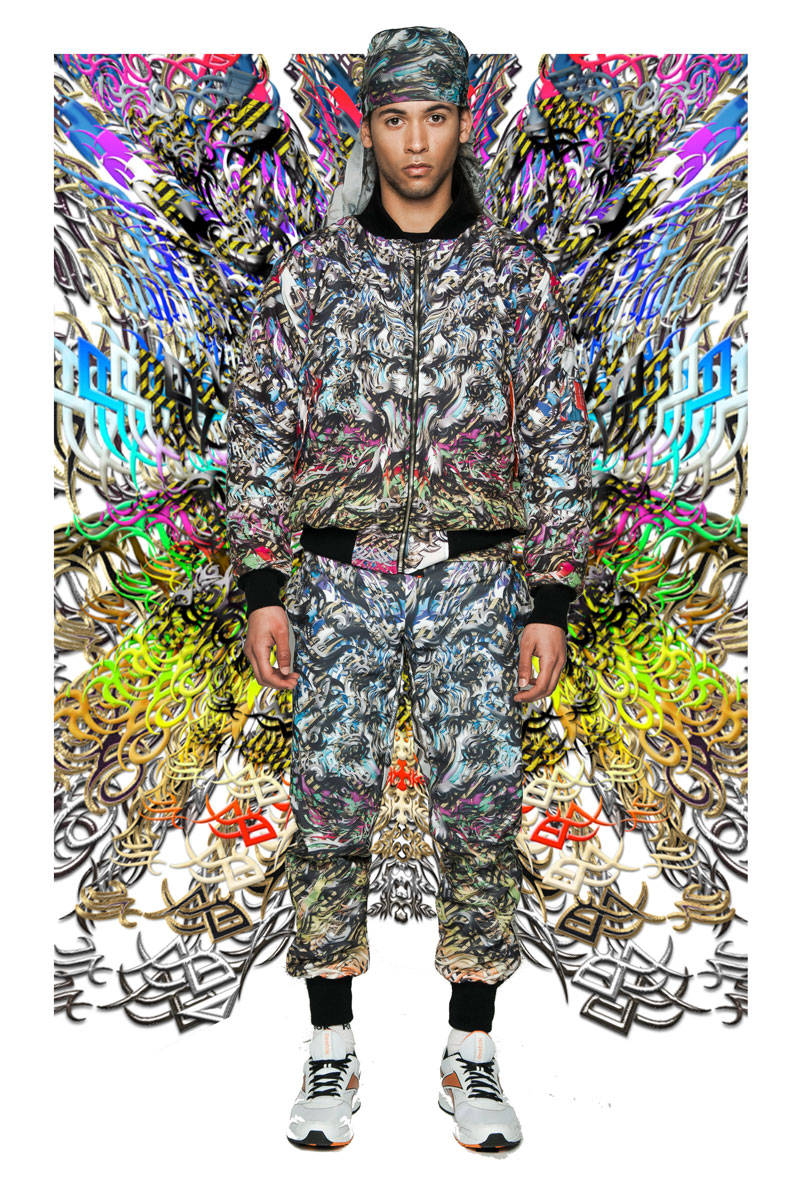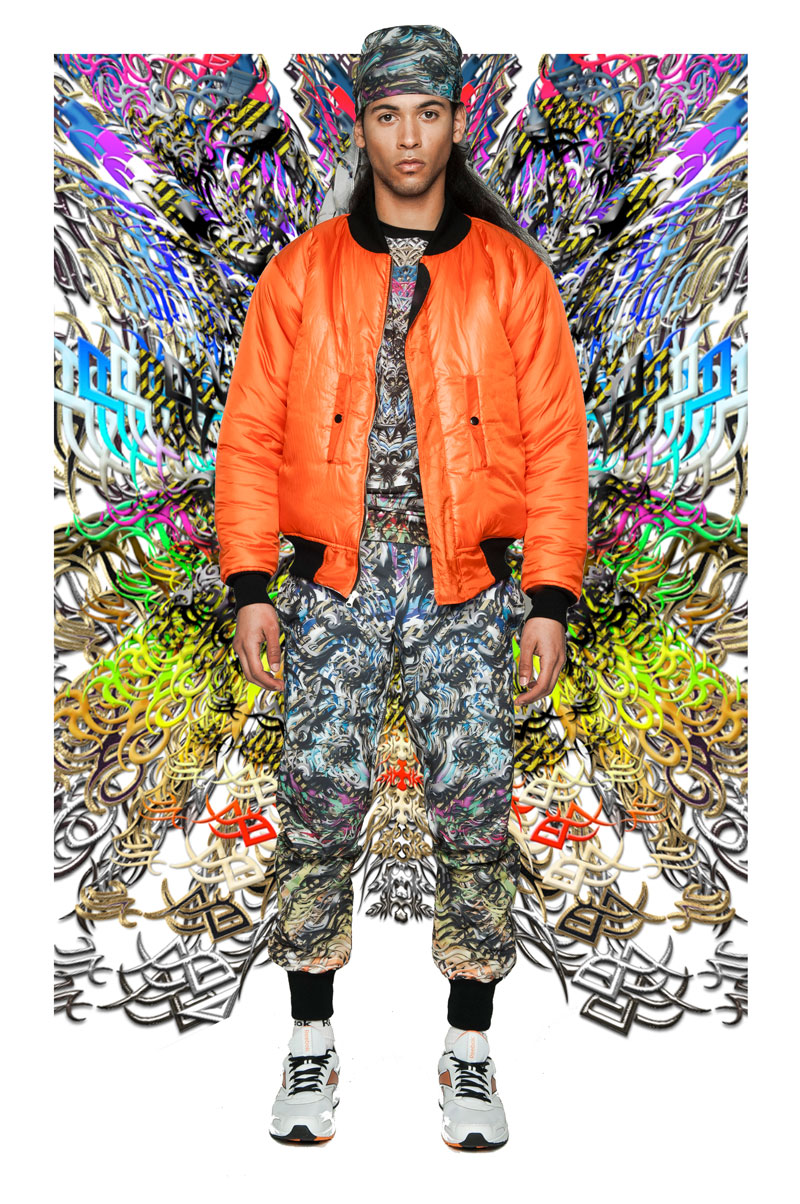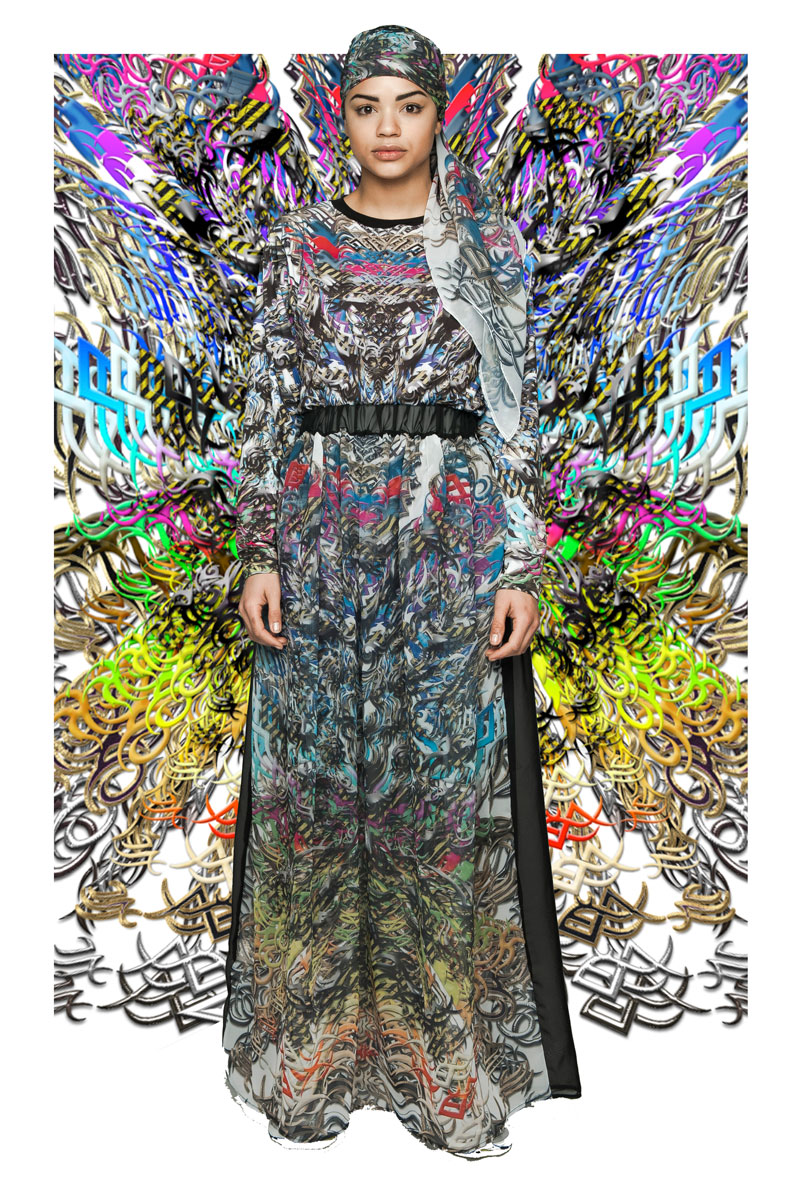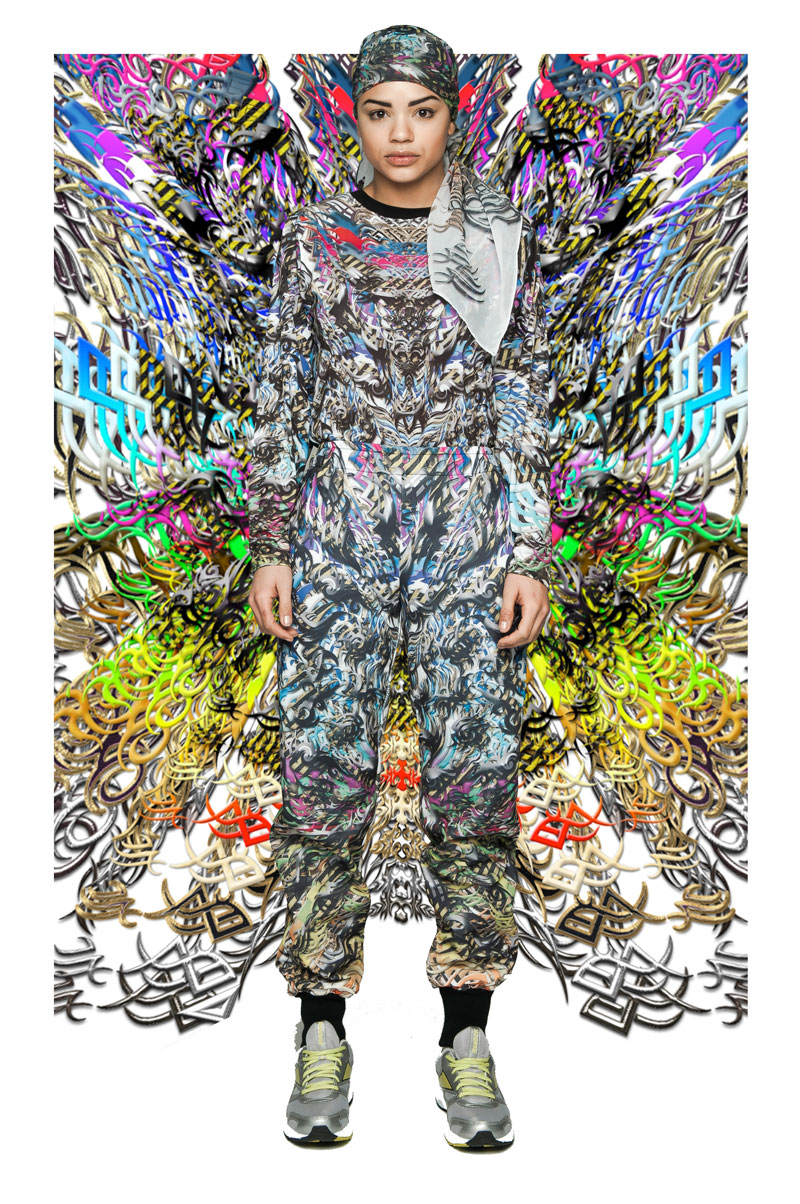 For his twelfth collection Roberto Piqueras has drawn inspiration from his child neighborhood Sabadell, 30 min outside of Barcelona. And his personal perception of the impact of the culture of the city via internet networks and the present young culture, the tribal tattos colored, 3D Pop art or  the importance of Logomania during the teenage. Childhood, colour explosion, religious, digital prints and sense of humor contemplated by his based city East London, moving trhought feeling of positivism in fashion this is reflect by using pshychodelic prints accentuated by neon tones such as purple, pink and white.
The collection also pays homage to symbols of Pop art, tribal tattoos but in 3D way, logos coming from videogames, japanese culture, high fashion brands or the most known drinks around the world. Cotton, lycra and nylon form a major part of the collection raging, thisis enhance by his trademark lightweight fabric.
The main silhouettes of the collection are: oversize t-shirts with relax fit skinny leggins, 2nd skin long sleeve shirt, full length skirts, track suit pants and perfect bomber jackets. The collection is completed with 5 accesorizes as scarf.
Photography by Coco Capitán
www.robertopiqueras.com