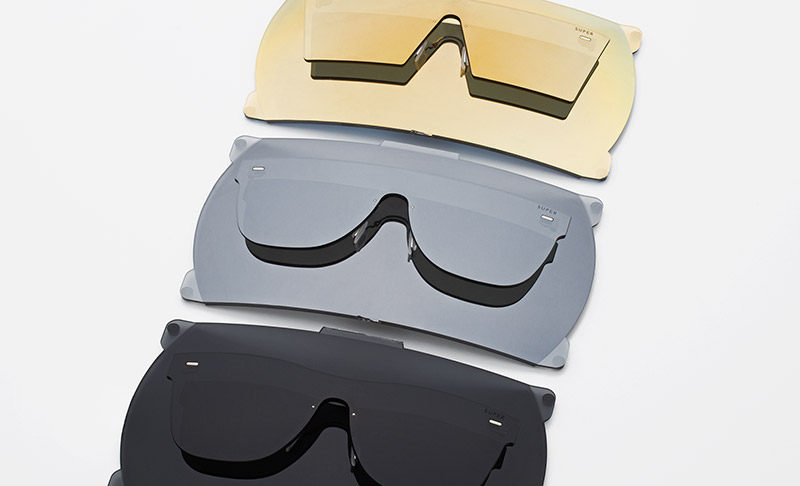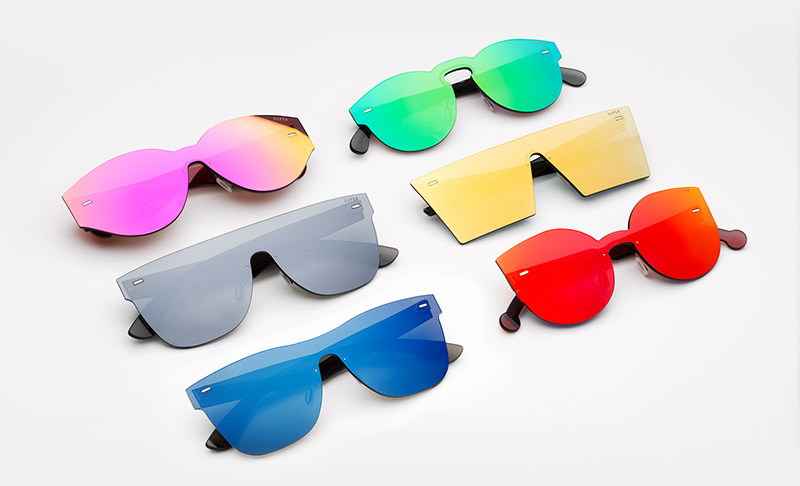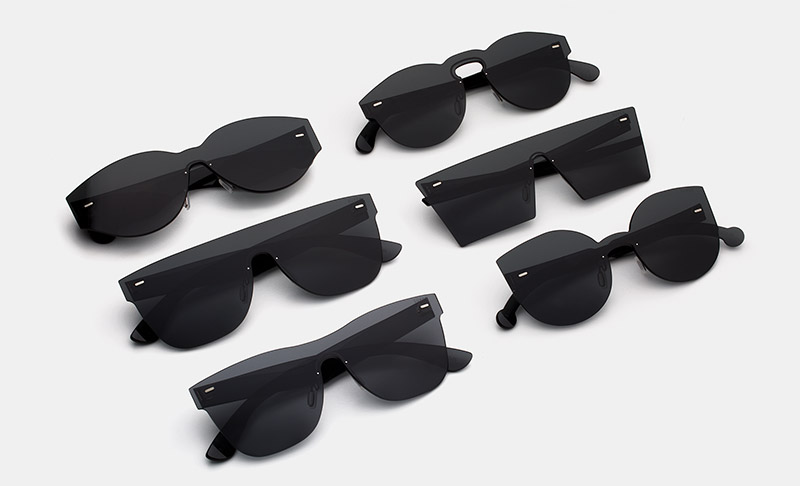 Tuttolente, literally "all-lens",is a collection of six of super's most requested silhouettes designed by mixing together elements of avant-garde style, sports-inspired functionality and technological innovation.
Taking its collaboration with Zeiss to another level, SUPER by RETROSUPERFUTURE® has decided to leave out its signature acetate frames, pushing to the foreground Zeiss' impeccable optical materials. Tuttolente sunglasses share a minimal and remarkably functional core: a structure made of two essential components — a single sheet of top notch Zeiss mirrored lens material that composes both the frame and arms of each piece and metal hardware that keeps the components together.
Ultra-light yet resilient, fashionable yet unbearably versatile, the tuttolente series presents an incredible fusion of function and form in a true RETROSUPERFUTURE® style. The Tuttolente collection is composed of two different lines of sunglasses where the whole structure of the frame is carved out of a single piece of mirrored lens material. a selection of signature and classical SUPER by RETROSUPERFUTURE® silhouettes in a mirrored colorful finishing as well as an all-black series of the same silhouettes — for an elegant and understated piece designed for everyday use.