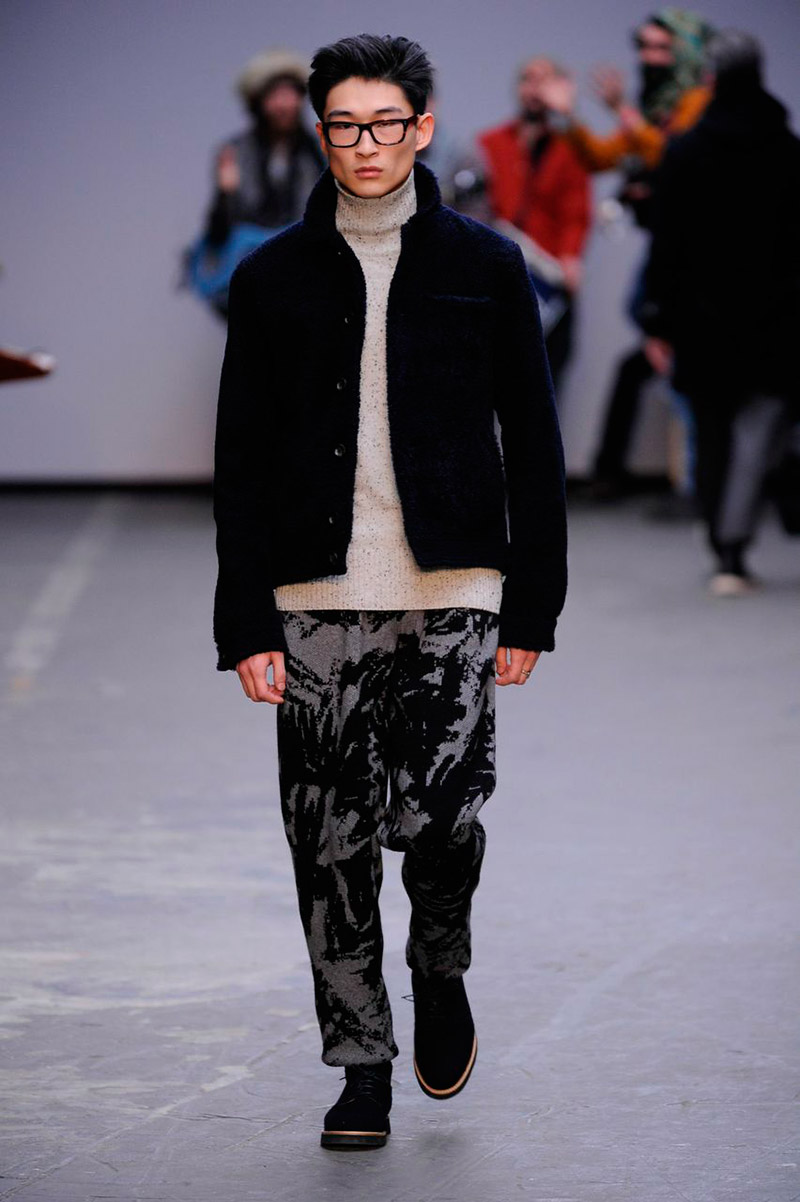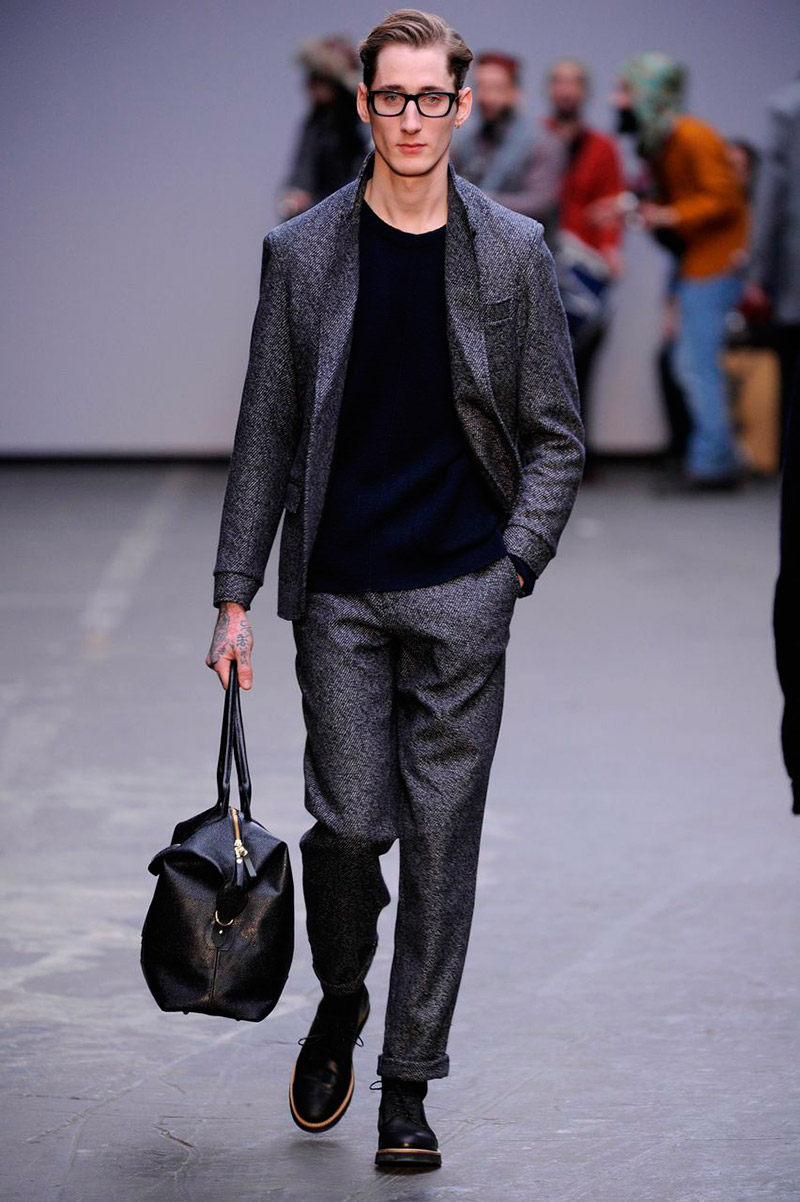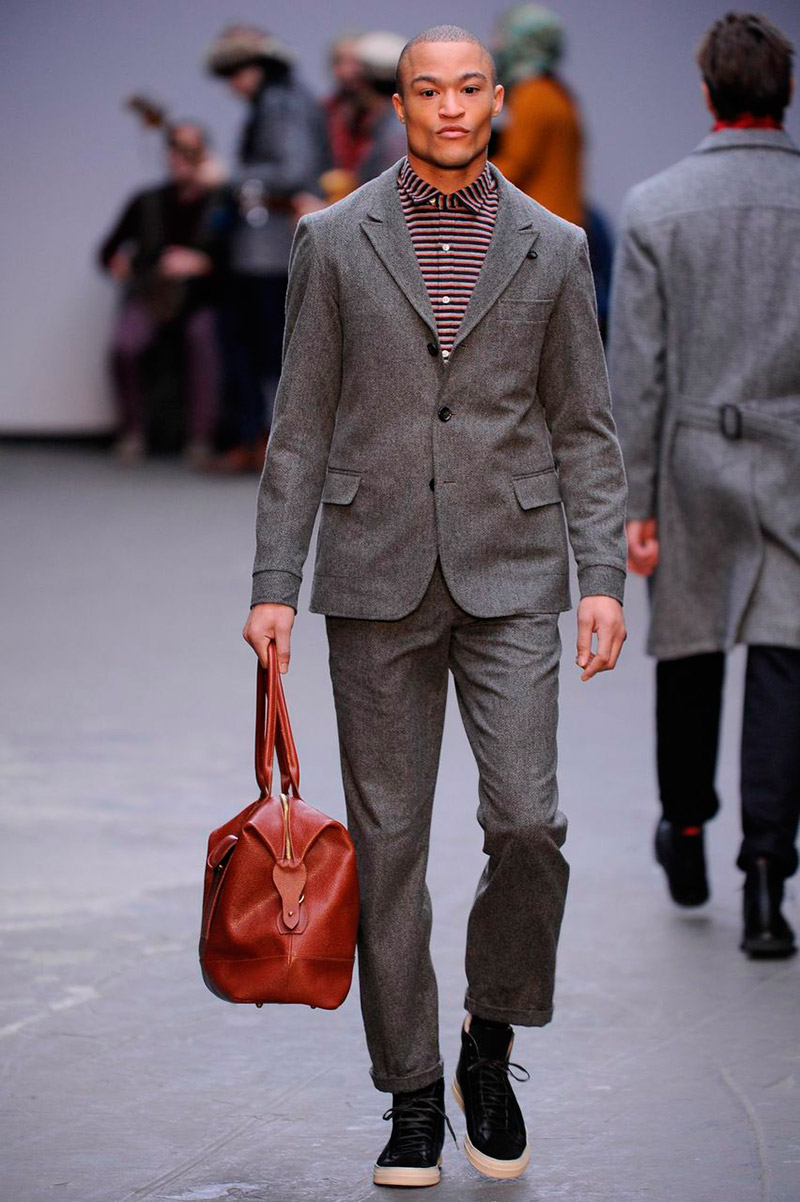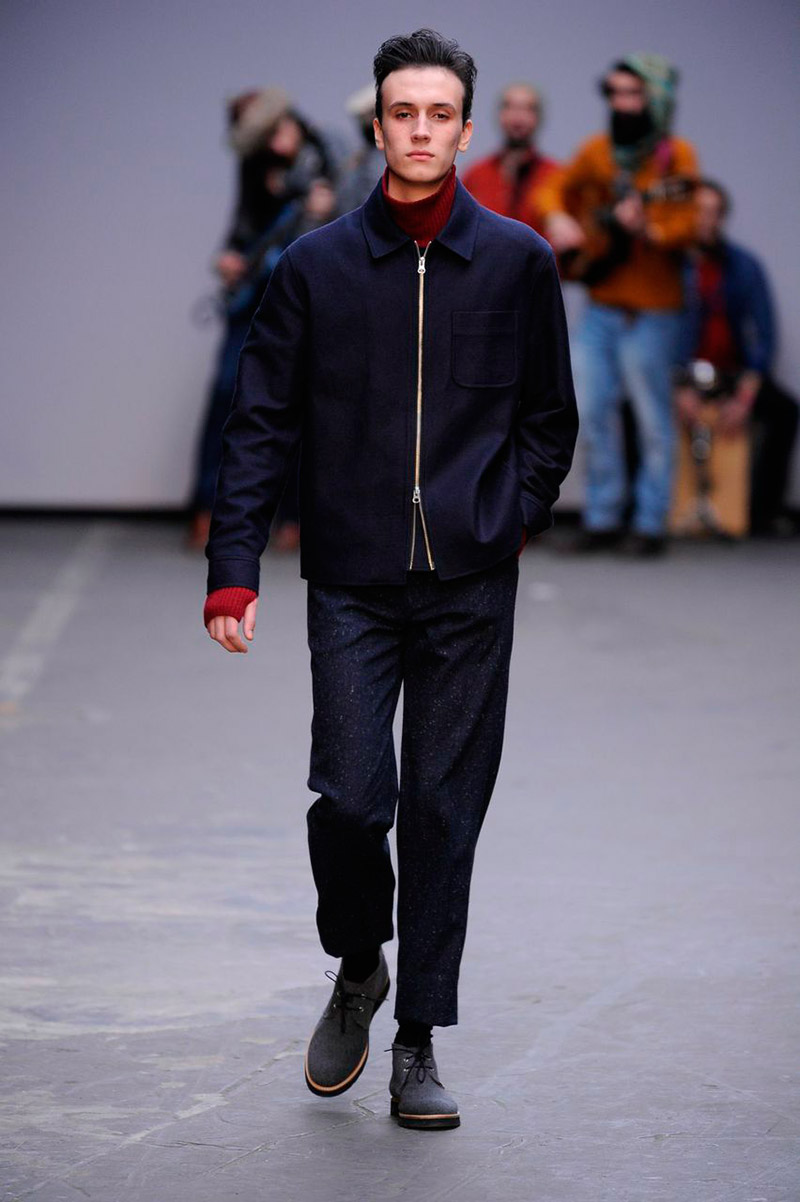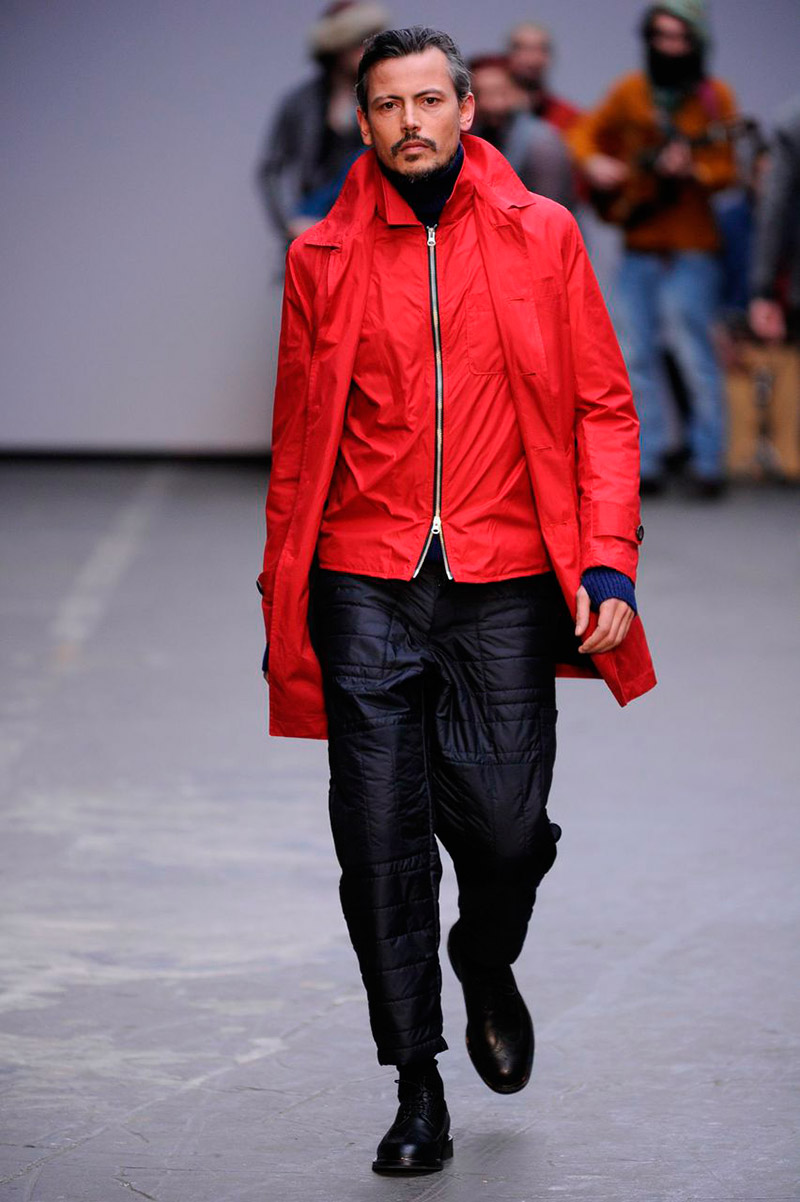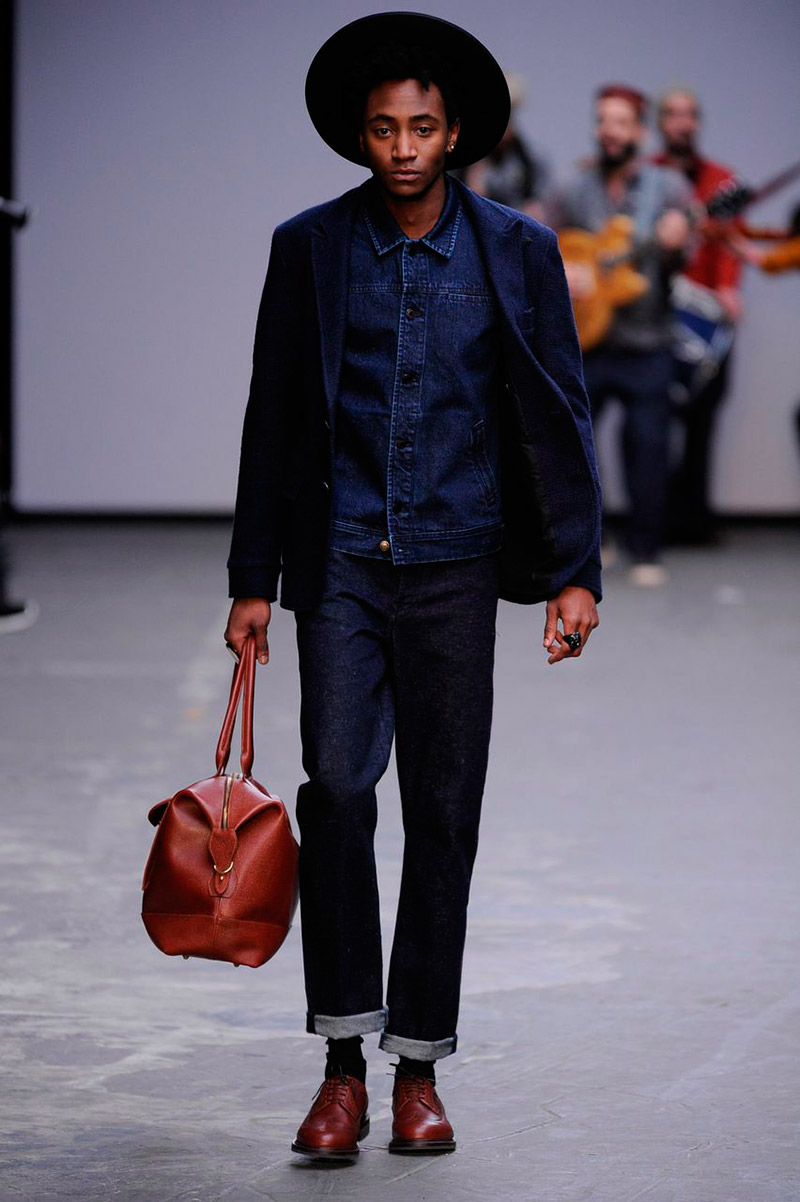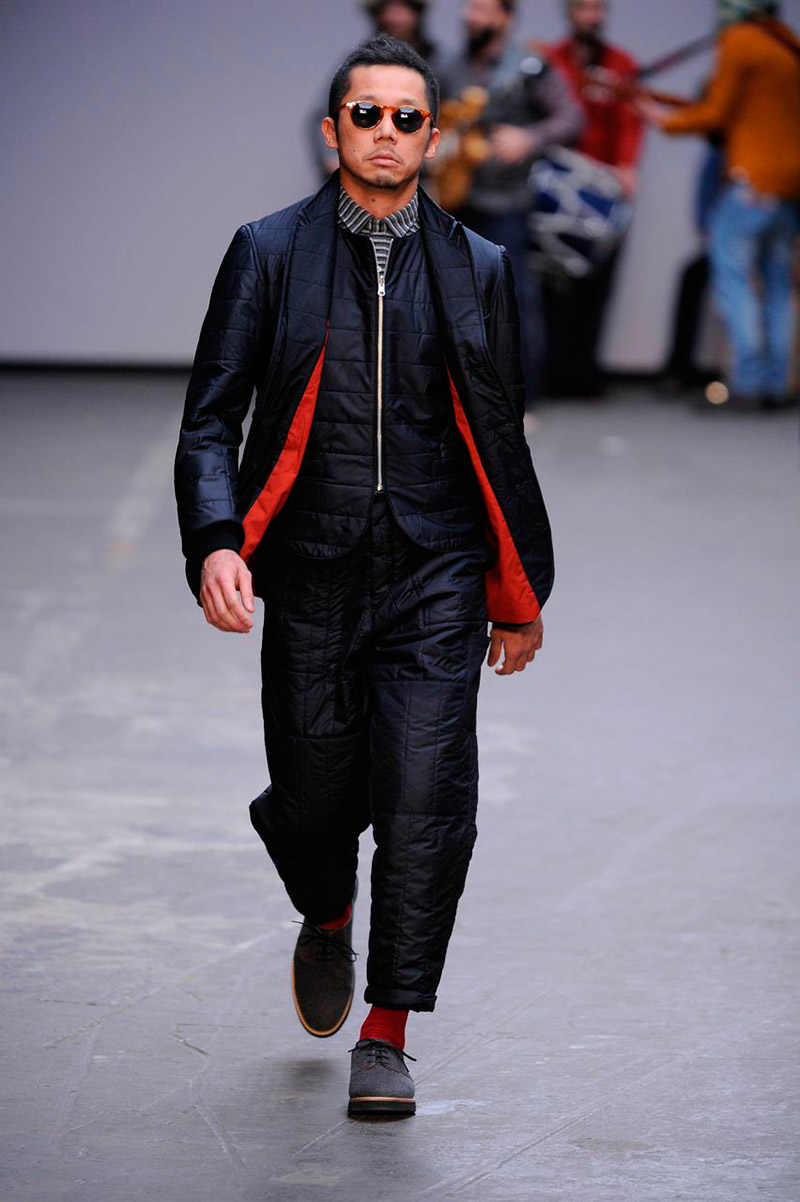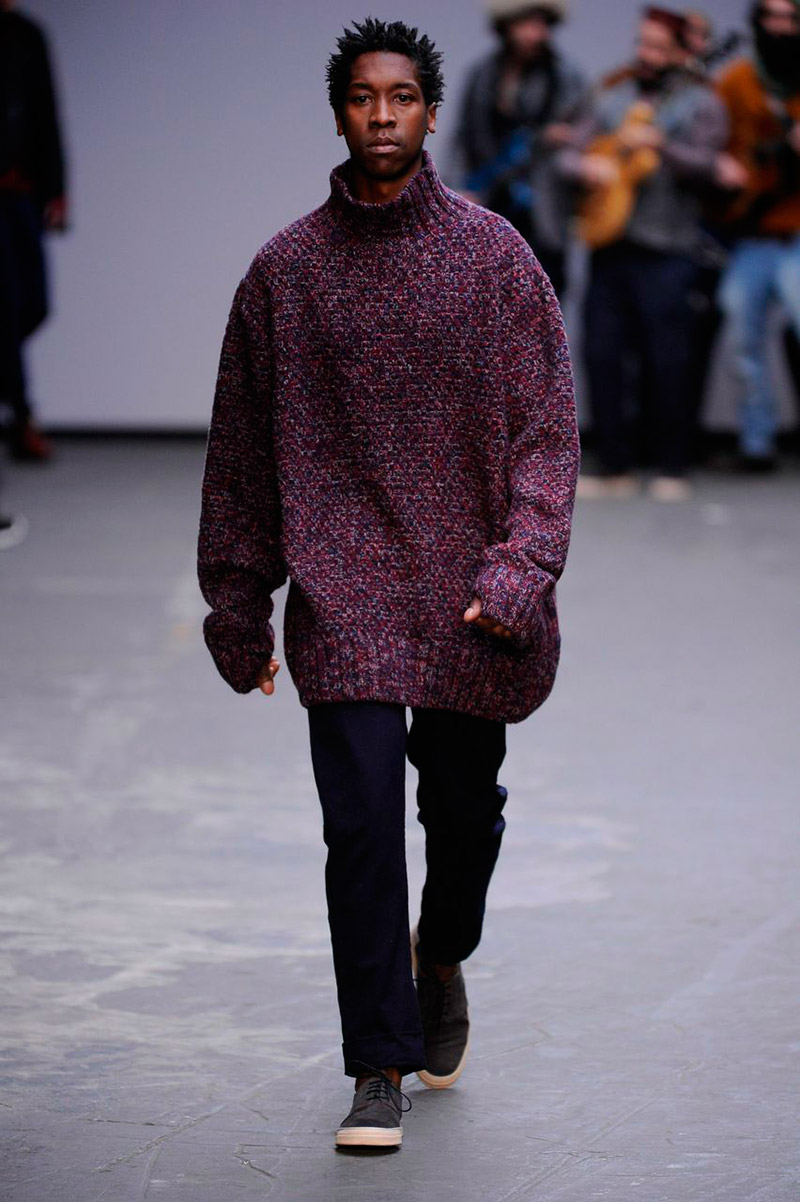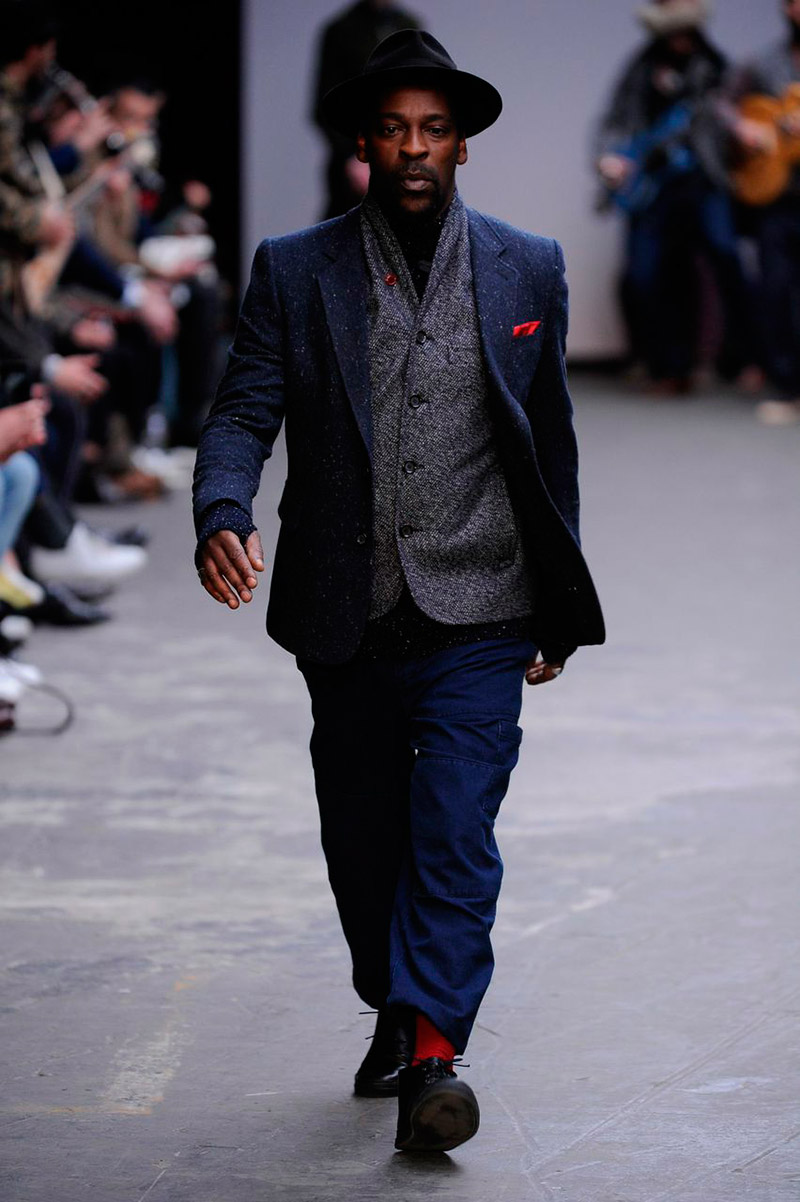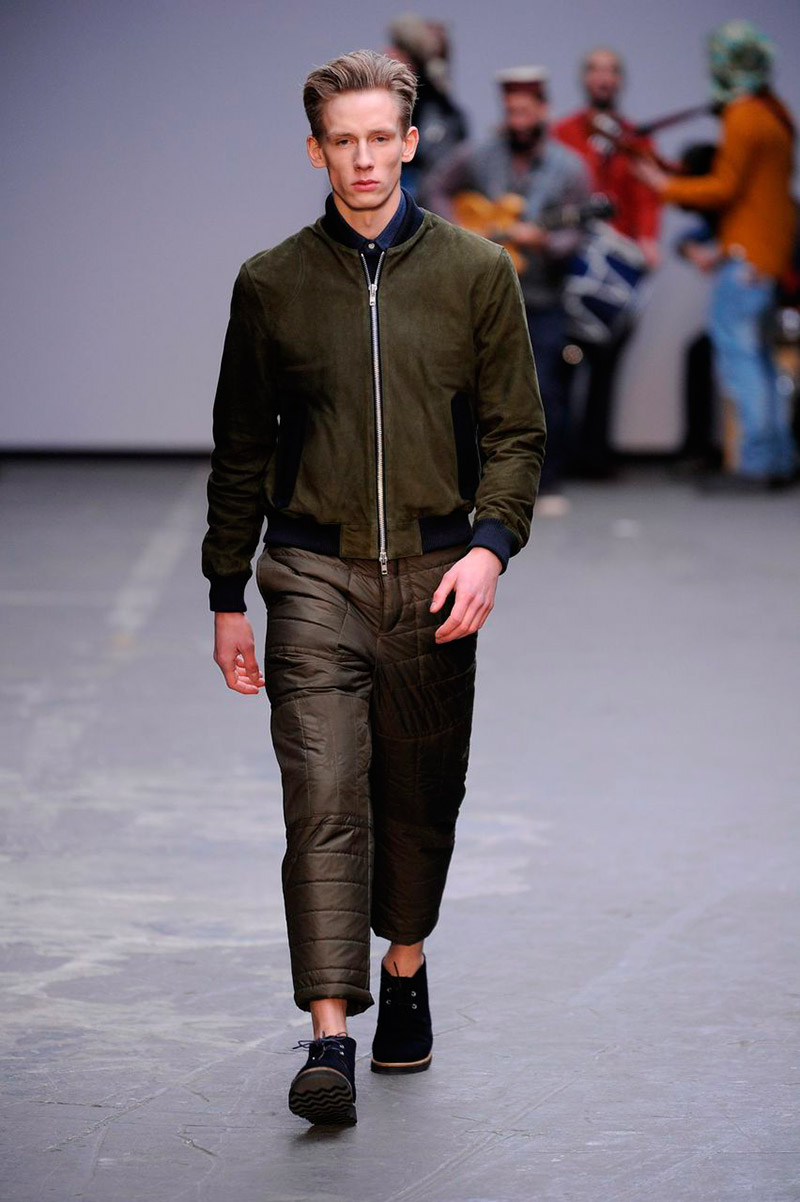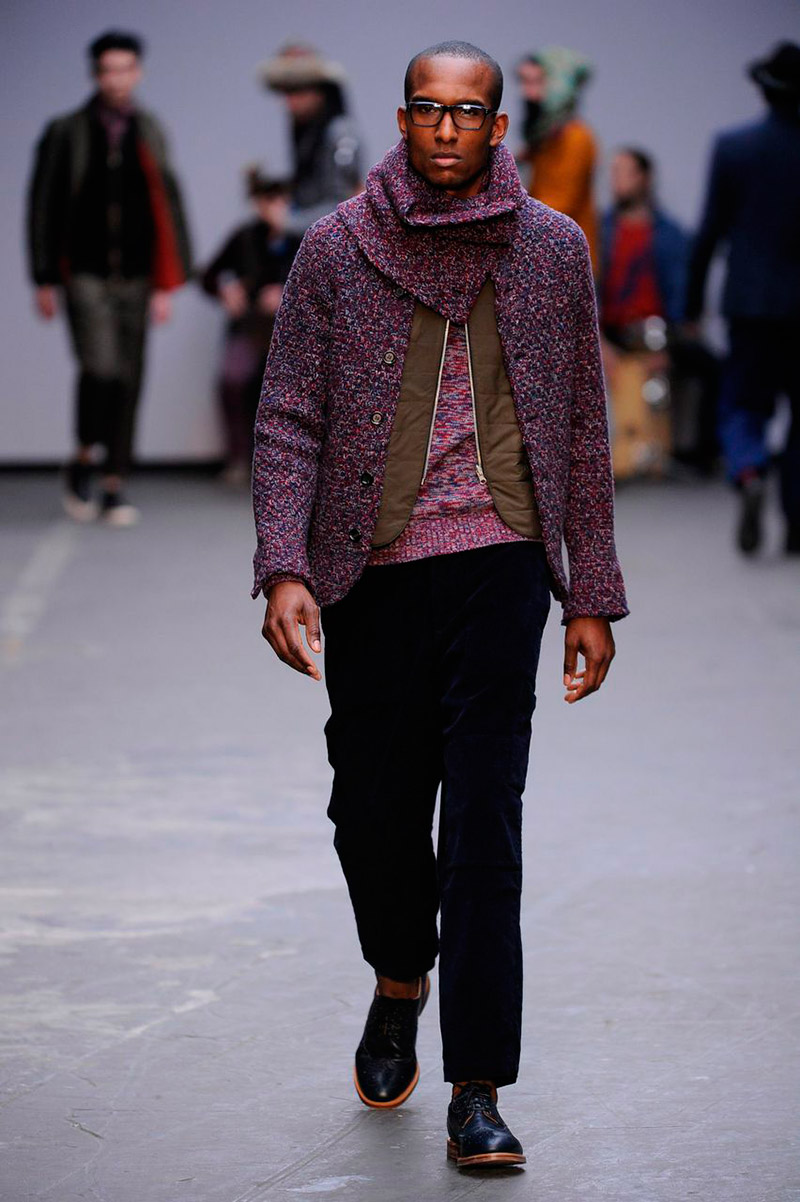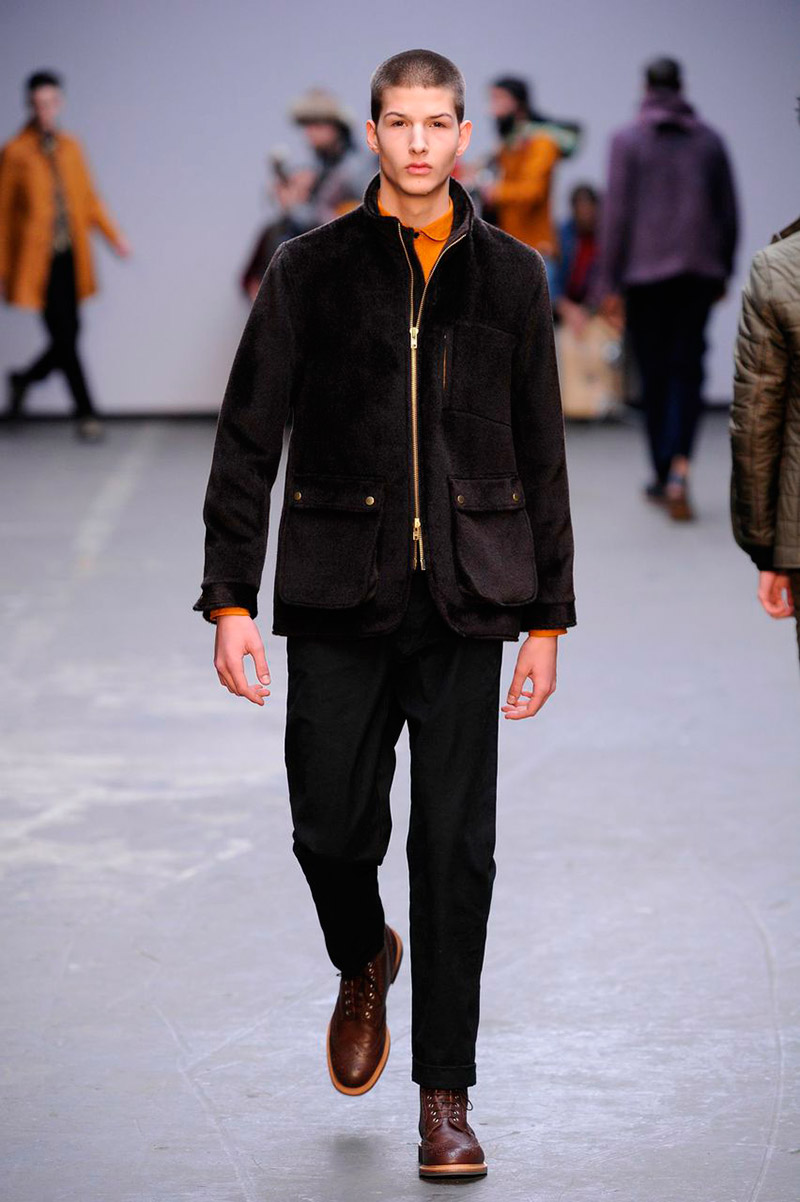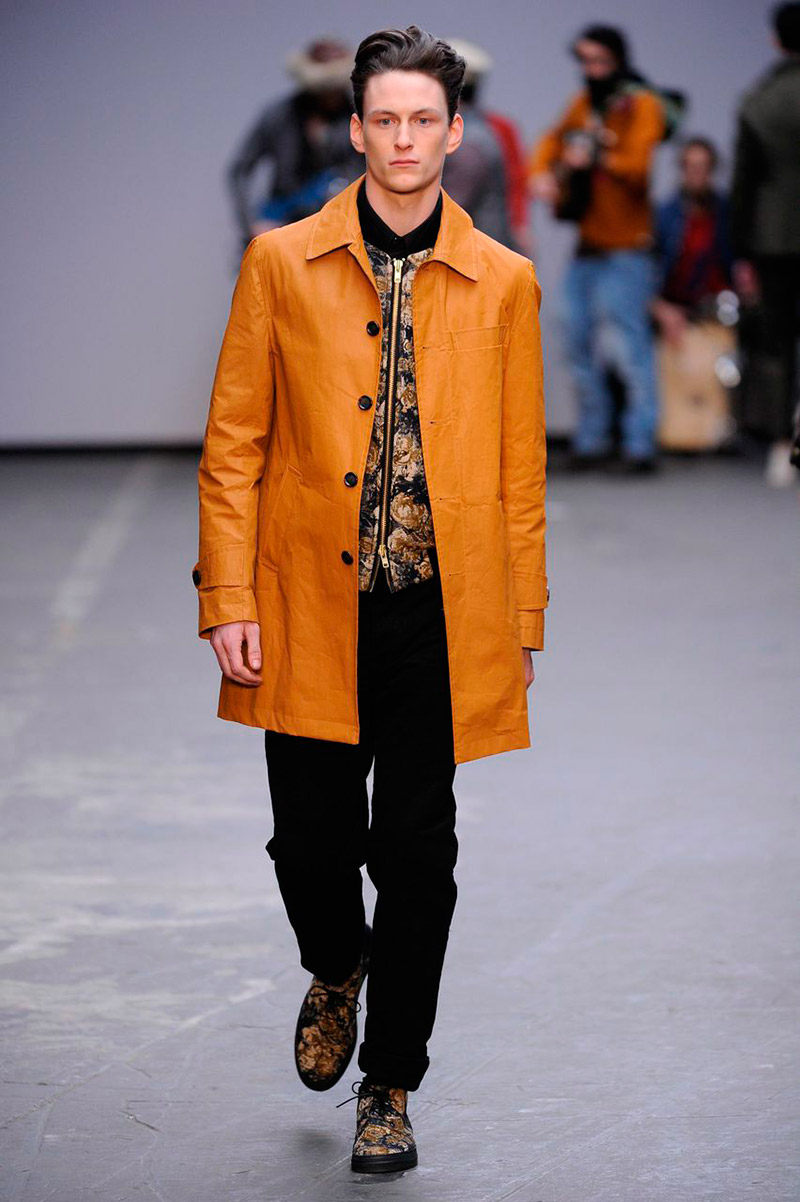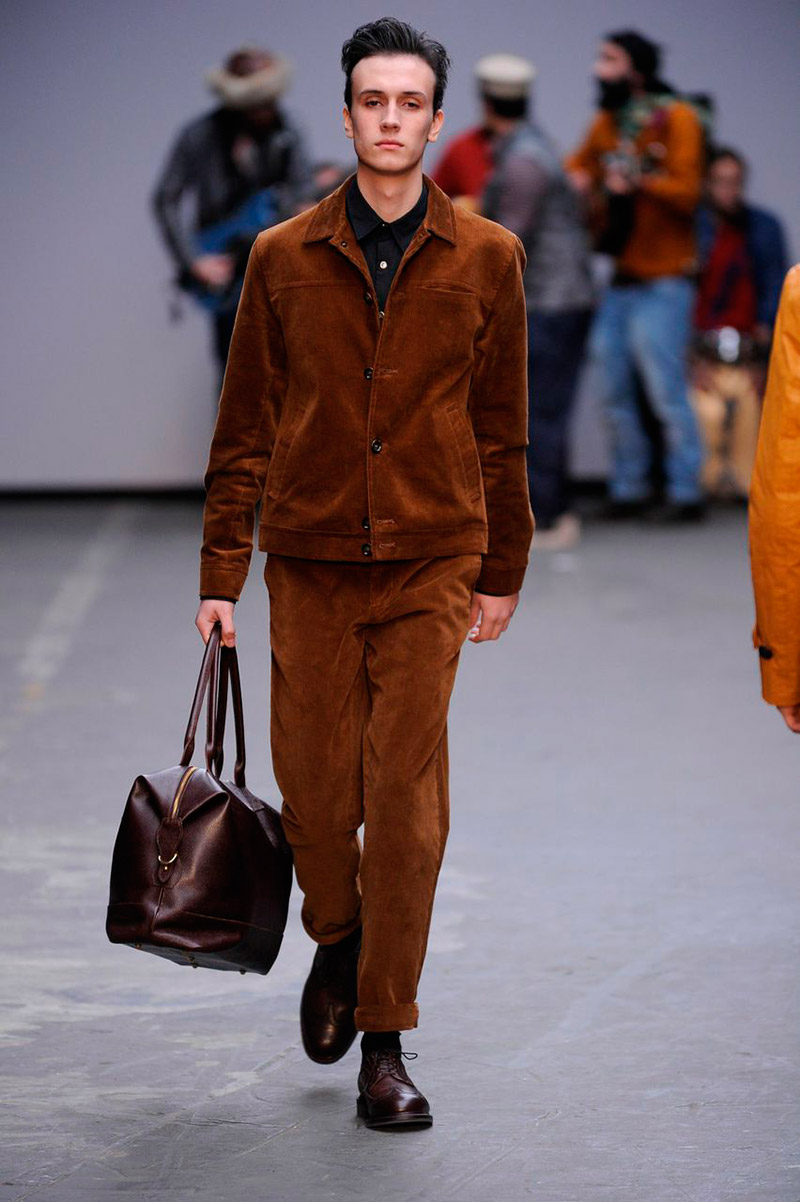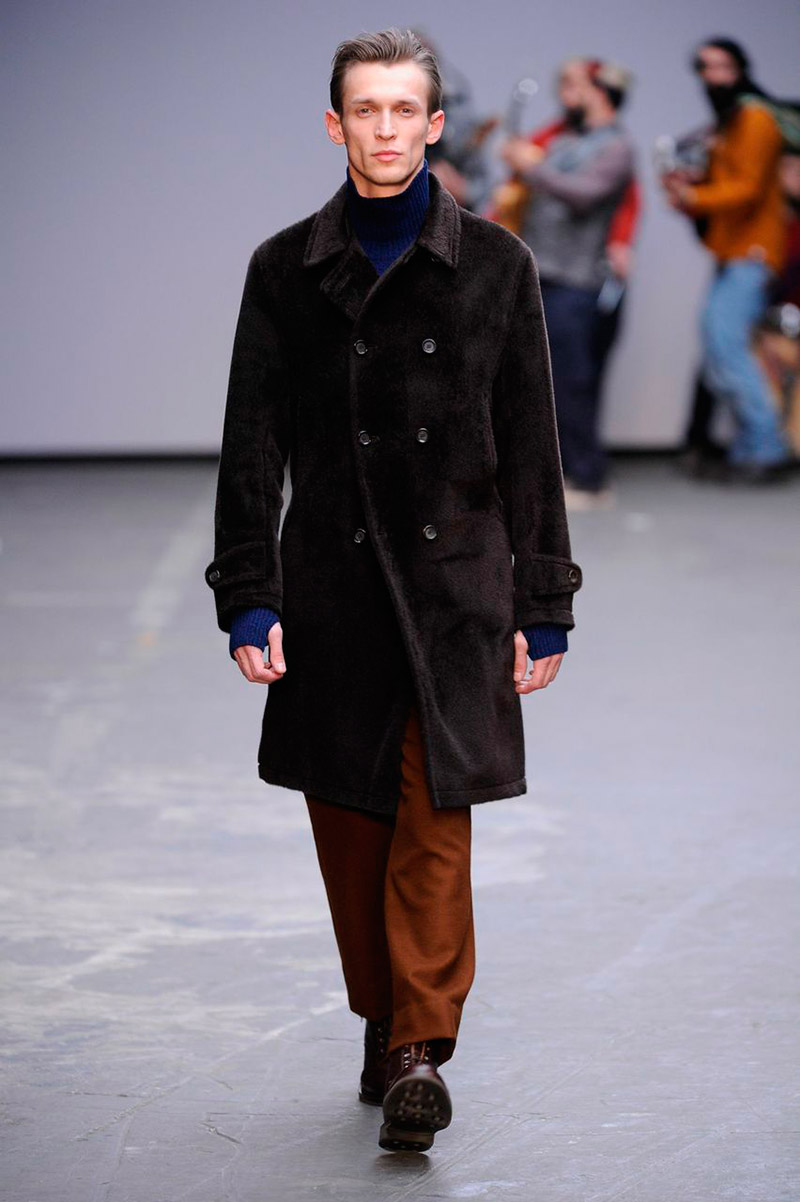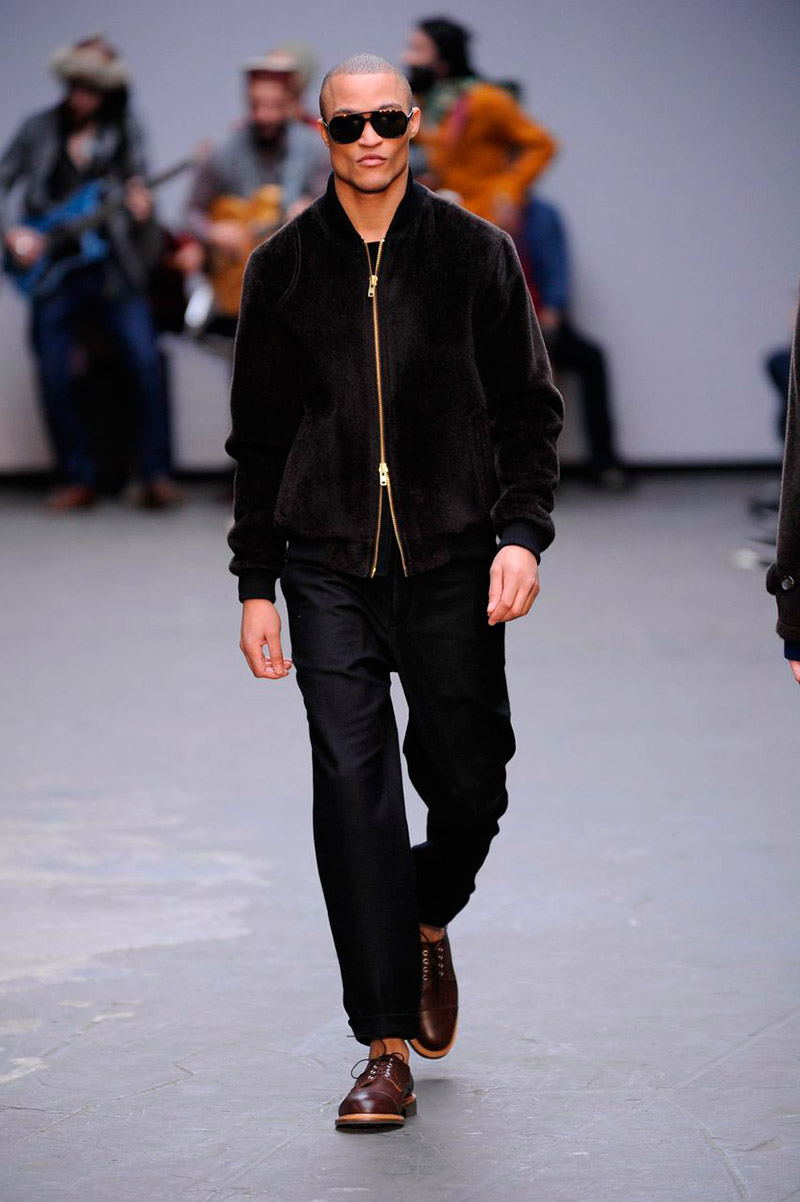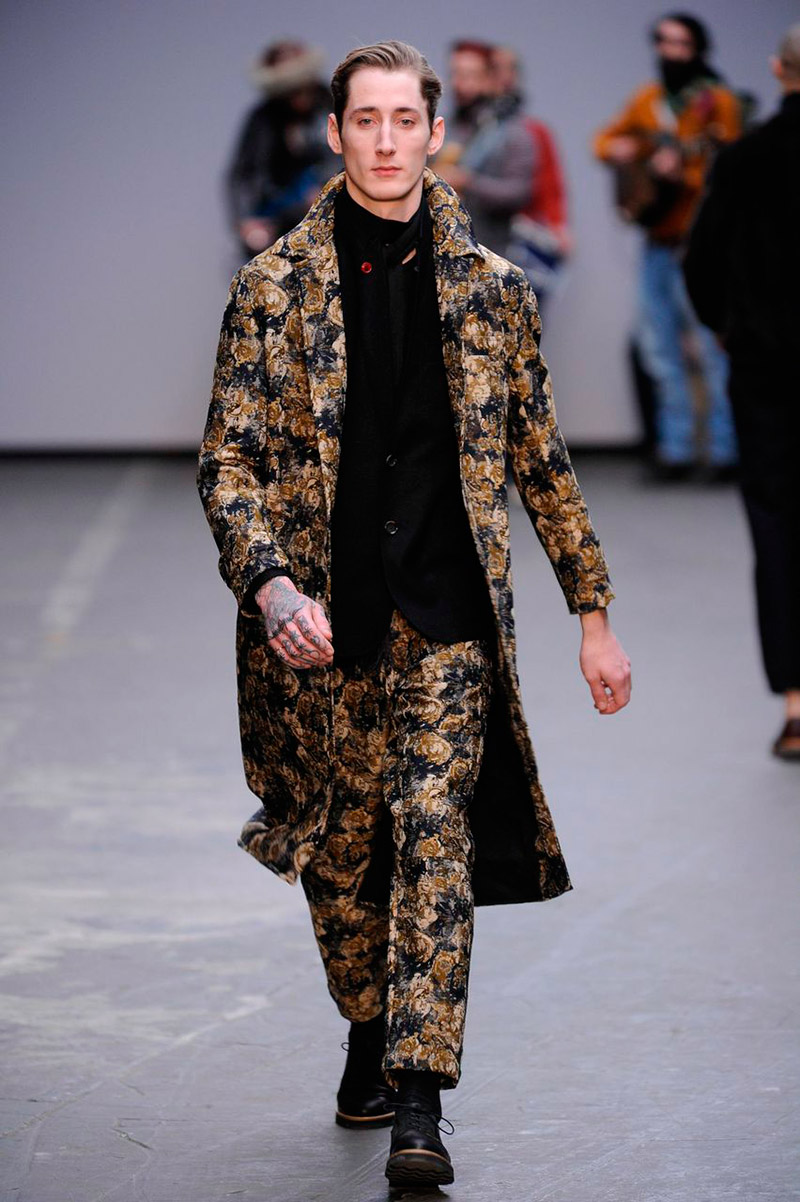 "We just wanted to wake everyone up," said Oliver Spencer back stage after his Fall/Winter 2015 show at the Old Sorting Office. And he did, by inviting The Turbans – an international musical collective – to be the live act of the show. "It has to be more than just a show," he explained.
This season, Spencer's collection progressed from a more playful and colourful approach – which we experienced for the last few seasons – to a more modern and cleaner look. "I guess we are trying to be more serious," he joked. "But really, it is just the way I am feeling at the moment. We are trying to fill the gap between luxury and contemporary fashion."
Even though his collections are always the more wearable and less conceptual on the London Collections: Men schedule, he made sure leave the audience with some unique and not seen before aspects. Mostly through unexpected layering – which worked really really well – and having the most diverse casting so far. "I am glad you noticed," he said. "I am not a big fan of models. I like seeing my mates and 'normal' people wearing my clothes."
They were all coming down the runway in amazing bomber jackets, double-breasted coats and over-sized roll necks. The key materials were the soft alpaca and recycled cashmere that were really important for Spencer this season.
This season's colour palette was dominated by greys. However, there was still a place for Spencer's colourful past, by including bright colour details and a gorgeous floral print. "Someone in my team found it. Sometimes you just get things delivered on a silver platter, you know."
He makes it sound all so easy, but in fact filling that gap between luxury and contemporary fashion is not easy at all. With his Fall/Winter 2015 ensembles he most definitely made a great start, to say the least.