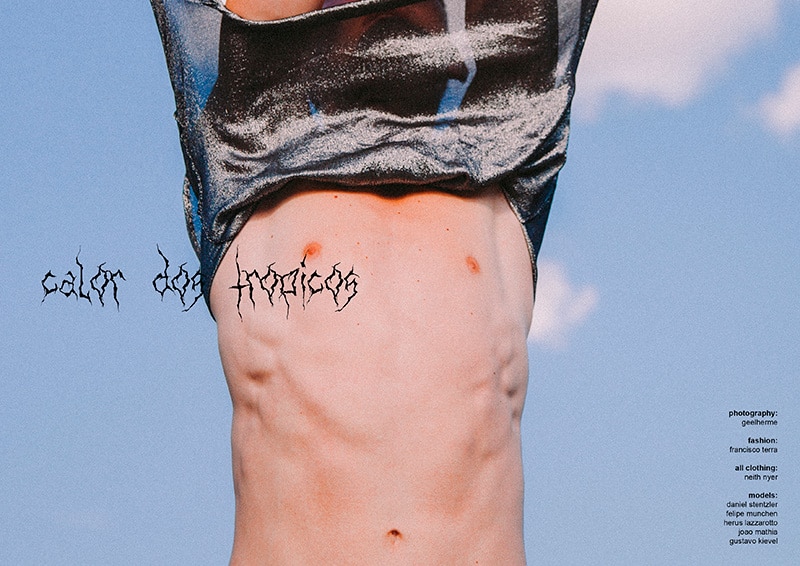 Paris based Neith Nyer grabbed stylists' attention with their 2015 runway debut that saw pieces derived from the banal blurring with luxury which would come to define their signature. Whilst pitted against a saturated market full of fast fashion, Neith Nyer steers away from emulating fashion trends and idols, choosing to exist on their own aesthetic. Free from the confines of shareholders, the brand keeps faith in the artistic side of the craft, brave enough to make their place in the fashion capital.
Starting out at Givenchy and Carven, Brazilian born designer Francisco Terra went for a less profit guided route to find Neith Nyer, named after his grandmother. Inspired by the subcultures that has shaped him since youth to today, his collections have been described as borderline of decadence and provocation, transgressively ambiguous.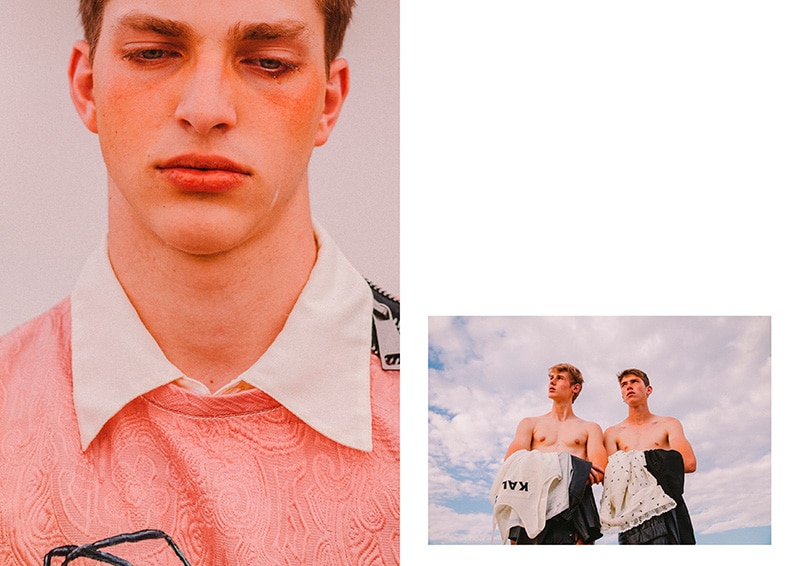 You grew up in Brazil. As teenagers in the 90s, we were told about globalization, but it hadn't quite arrived. Now you split your time between Paris and Tokyo. How has the three different cityscapes formed your artistic vision?
They are complete opposites of each other; thus creating this chaotic artistic vision I have. Growing up in Brazil in the 90's already represented this chaos somehow, with the birth of the Internet and access to cultural information that was not possible before. It made the Brazilian Popular music of the Doces Barbados clash with Parisian editorials from French Vogue and the pages of Evangelion with Sailor Moon. It gave me the taste for the mix, the challenge of clashing different worlds.
How do you relieve these memories in your own design?
My creative process is very organic; bits of these experiences come together naturally. Brazil has defined my obsessions, it is all about the dreams I had when I was back home, and what was present in my fake delinquent early ages, such as Nirvana and Hole, teenage magazines like Capricho, horror movies, as well as the very Brazilian cliché of dressing sensually. These things bring to the collection the core of who I am. Then Paris came to give me the taste for the luxurious, seeing couture close-up, being emerged in museums, libraries, soirees, it is from where the "chic" comes, the details. Asia though is only part of my current state of mind, also because I am deep on writing my first manga, Migurushii Mirai 83 which will be released during next fashion week and it contributes to the collection with this whole new way of constructing a look. Asians have no boundaries, more is more and I have always loved that.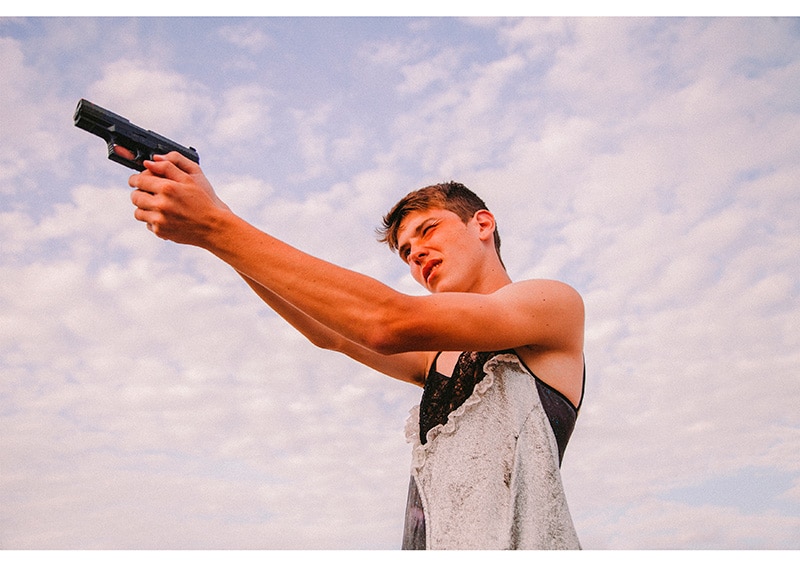 I spent the 90s fascinated with Asia, a cyber punk juxtapose vison of the future. What was your first experience in Asia?
I also spent the 90s fascinated with Asia, especially Japan. Brazil has the biggest Japanese immigration in the world, and being a South American otaku is something you have to stand for. When I could afford my first trip to Tokyo in 2011, I couldn't believe my eyes. I will never forget walking down Takeshita Street for the first time on a Wednesday night and seeing the girls and boys in their Cosplay. I still shiver just thinking of it, and I cry every time I leave Japan. There must be a correlation with a previous life. Maybe I was once Japanese, or will be… Who knows?
NEITH NYER is associated with gender-bending outfits referencing various subcultures. Any reason why the techno and hardcore scenes have become so popular so quickly in fashion? It seems as though hip hop dominated the scene until recently.
I think the brand Vetements and the crew of Denma and Lotta were responsible on making the hardcore scene popular again. Fashion was seeking freshness and they were there to show it with geniality. For me it comes naturally. I grew up amongst different subcultures, one year I was with the punk kids, the other with the heavy metal kids, and today we can consume these personalities almost daily. It is all about the remix of this subcultures and highlighting what appeals to me in each one of them.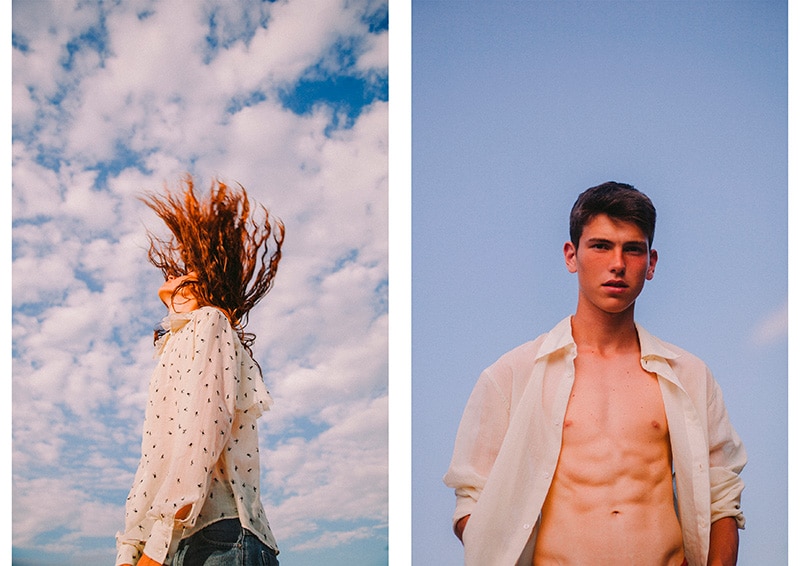 I always joke that techno is a trinity, with Wagner and heavy metal; there is more overlapping and complexities to individuals. Furthermore, reflections on sexual and personal freedom are at the core of you work with NEITH NYER. Was that something that emerged after leaving Givenchy men's prêt-à-porter in Paris or is it in your DNA?
It had nothing to do with Givenchy or my work there; it is mostly from the environment I have always inhabited. "Sexually free" friends have always surrounded me and it seems obvious to me that we can be whatever we want to be. There is no taboo in my mind when it comes to that, and what I do in my shows have no politic wishes either.
How has finding NEITH NYER transformed your aesthetics?
Being myself, being able to express my beliefs purely without anyone behind. There is no commercial pressure for now, no creative director above me. It was re-discovering fashion as art, as what I consider to be making a statement with a look.
NEITH NYER is appealing to people both in the fashion industry and outside. You aren't inspired by fictional clients, but people from your real life. You must share something in common with them. Can you tell us a bit about your team?
My team (and my gang) are people who still believe that fashion can live despite commerciality. Throwing a crazy volume here or there can still state a trace of personality, and also, be sexually free. What is a menswear suit anyways? When a girl looks gorgeous in a suit even bigger than her boyfriend's; who ever told boys they couldn't wear skirts? A collection doesn't need to have one single theme and 35 coherent looks. Collections are heterogenic as well as the people who surround me. Norms are impositions from society and art is not supposed to follow norms. So my people are not only sexually free, they are like me, free spirited.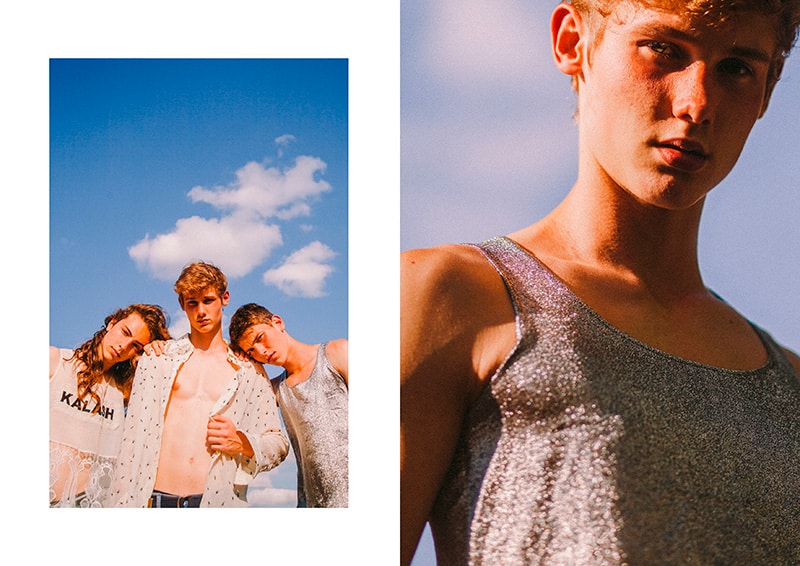 How long have you been working together?
It depends, the core of the team has been with me for a year now, and we have settled in and aim to collaborate on a long term basis. Others have just arrived, bringing some density, some freshness, and we hope it will be a long collaboration too.
Do you think it's a special group of people that buys your clothes?
It may sound utopic but I do believe that the people who buy my clothes understand the artistic vision behind it, that they recognize how unique they are, and want to show their peculiarity through their clothing.
What role does commercial availability play for you?
Commercial availability is the opposite of luxury to me. I believe exclusivity is luxury, no longer price. Neith Nyer is not here to make me or other millionaires, so keeping the productions limited and selecting retailers is important to generate desire. Again when we talk about a unique way on dressing, you don't want to cross five other people with the same outfit as you.
What bores you about the fashion industry?
People who think they are better than others because they "work in fashion".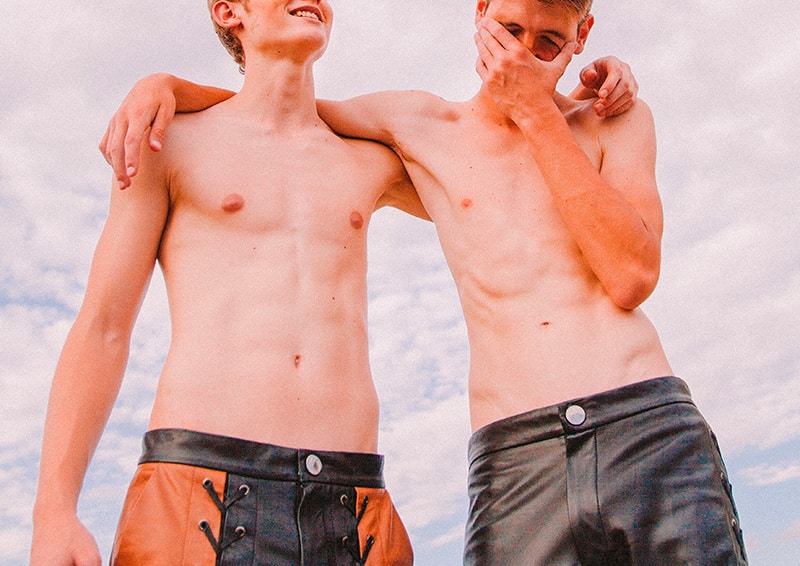 I read that your earmuffs were inspired by the hair accessories of the afro hairdressers in Château Rouge. I live around the corner, and wouldn't live anywhere else in Paris. What makes the 18th arrondissement special to you?
My stylist at the time, Igi Ayedun went get braids there and got silicone ear protectors. She sent me a selfie saying "how genius is that as an earing", and then they were born, all hand embroidered by Katherine Tanner with pending chains like precious bijoux pending from an Ethiopian Princess, I couldn't resist the Shakespeare reference, cause I thought a lot about it too. And back to your question, the 18th is 90% of my life in Paris. I've lived here almost since I first arrived nine years ago and it is where I found myself. It is alive, multicultural, it somehow reminds me of home and its refreshing to see all kinds of people just on your way to the bakery.
Your Spring Summer 2017 collection was inspired by Fight Club, tell us a bit about it. Have you read anything by Chuck Palahniuk? Haunted is one of my favourite books.
I won't lie to you and say I have read it, I am not much of a reader apart from mangas. I love cinema, and imagery is very important to me. I've studied cinema and cinematographic art is a big part of my research process. Fight Club came because I wanted to question the millennium bug this season, so I ran through my favorite movies of '99, a year that brings me a very vivid memory about the arrival of the 2000s and what society would be. The fact that the movie was revolutionary seemed pertinent to this youth vision I wanted to draw for SS17 and the intensity of the sex scene with Brad and Helena sums up the heat of the moment I was leaving.
I read somewhere that you were obsessed with fashion magazines in your childhood. What stood out to you? Any favourites?
The Face was my favorite one. I will never forget the poster of the last issue with Gisele Bundchen almost naked wrapped on red tape shot by La Chapelle.
The editorial features Daniel Stentzler, Felipe Munchen, Herus Lazzarotto, Joao Mathia and Gustavo Kievel photographed by geelherme and styled by Francisco Terra with pieces from Neith Nyer, in exclusive for Fucking Young! Online.