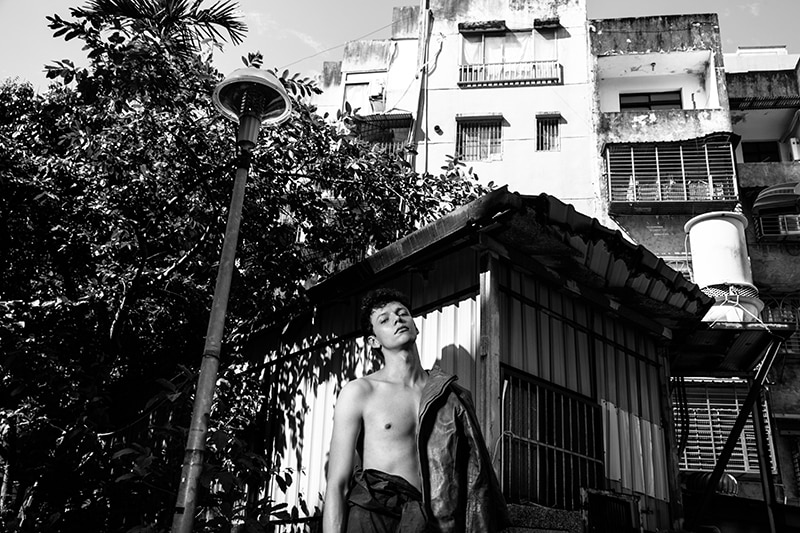 Running with scissors never is a clever thing. At least that is what most parents tell their kids, however, sometimes creativity calls just for this. You all know New York, it has a meaning to all of us. Many souls have been drawn to the Big Apple for decades, finding something, somebody or simply nothing… This vast metropolis, as appealing it may be to nifty aspirational outsiders, easily swallows you entirely. So, when you want to work here, this means grinding your teeth, tucking down and never looking over shoulder. This is running for pro's.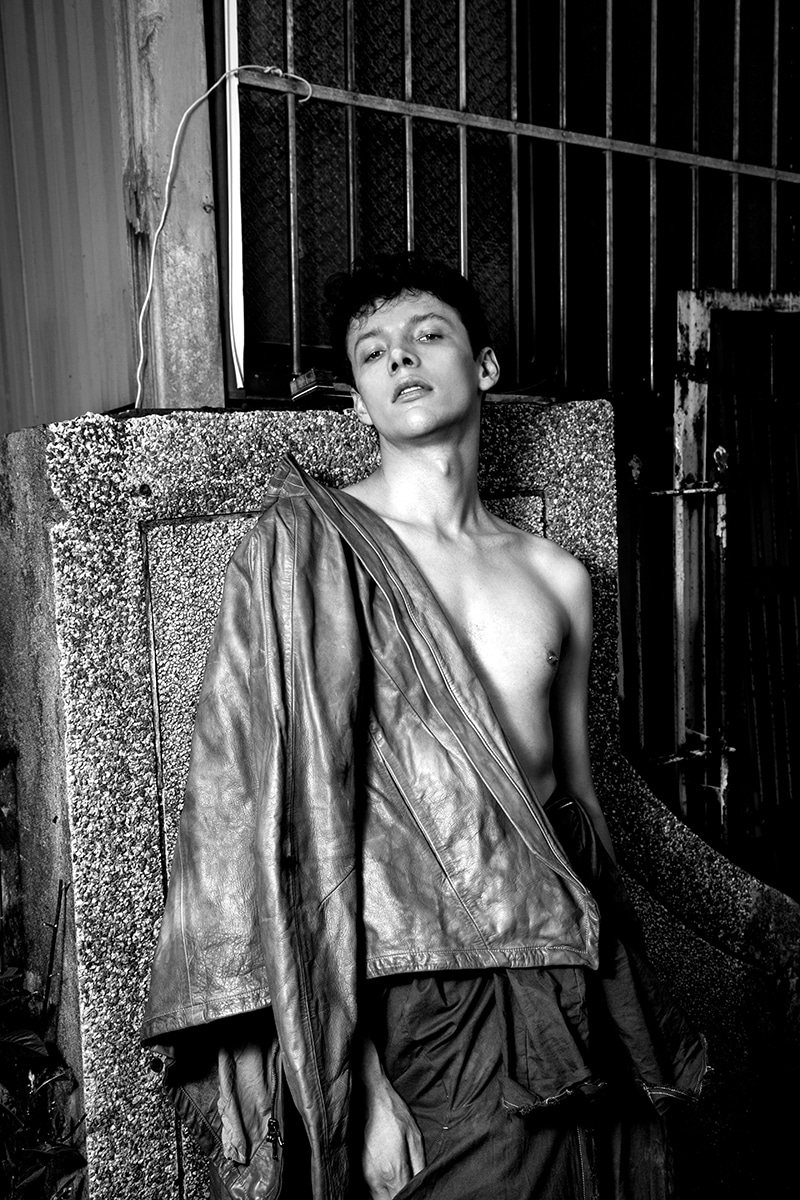 We went for a proverbial jog with Henry and Naomi, the enigmatic founders of PROJECTbyH, a recent discovery during Paris Fashion Week, far away from the glitzy runway presentations, on an unassuming side street in the ''mecca'' of gentrification, that is Le Marais. Henry and Naomi's work forms a stark contrast to this merry-land, think exquisite craftsmanship, profound design, and proper thought processes. In these pages, we often celebrate relentless young talent, with a quirky take on things. However, craftsmanship might be the next frontier, in this world of over-consumption. PROJECTbyH has the master plan and remember, you read it here first!!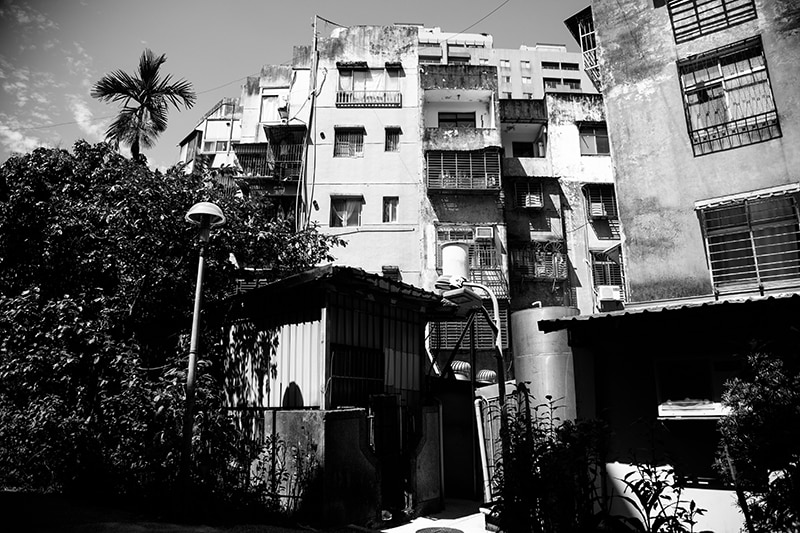 STADIUM. Henry, welcome, let's begin with you as a young kid. What were you like?
Henry: I am from a very conservative family, in which my mother carefully planned what to do and what not to do throughout my young life. So, I had to obey lots of rules. Her intention was to protect me from this cruel world but because of this, I got so curious about how the real world is and how I could set myself free.
TURNSTILE. Naomi, welcome as well! Could you tell me about your years as a teenager? What were you doing and interested in?
Naomi When I was a kid, I was always very interested in drawing, trying on all the clothes I had access to like something all little girls would do and I loved watching all kinds of runway shows on TV, mimicking the way they walk and so on. And then, after I turned into a teenager, which is a natural stage where all of your physical appearances is 90% loaded as a complete set, I realized that there's absolutely no way for me to be a model (giggling), so I became more interested in designing. By that time, I was pretty sure that one day I would become some kind of designer, someone who expresses herself by sketching and creating. Years later, when I looked back to who I was and what I liked when I was a kid, I realized that it was actually the state of mind of expressing oneself that had been so fascinating to me. The shows and the clothing were just a form of expression. So here I am, making clothes, is also a form of expressing whatever I think is needed!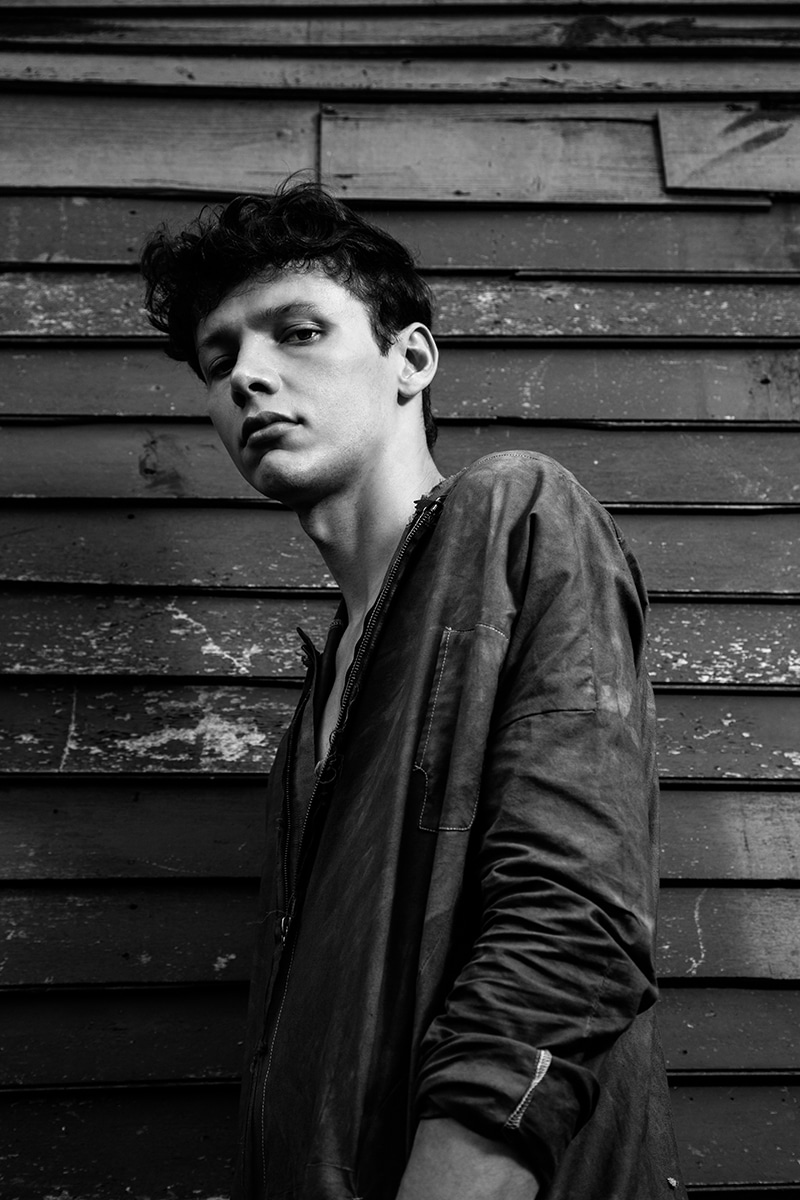 PARSONS. Henry and Naomi, what led you individually to study here? What was the driving force…?
Henry: As I mentioned earlier, my younger life was very much planned by my parents until I got into college. I had a business degree before I applied to Parsons because they thought that was the safest thing to do. However, I always had an idea of doing something with fashion and I finally convinced my parents to go Parsons right after I got my business degree. I started to develop an interest in craft during my teenage years and later I realized that making clothes is something I deeply love.
Naomi: When I was applying for college, the majors I applied for were all somehow related to art or design. I did not think too much about which school I would like to get in the most until I got the offer from Parsons. I felt most challenged and attracted compared to my other options, also I liked the East coast better than the West because I like to keep myself busy, so that is why I chose to study in Parsons, in New York.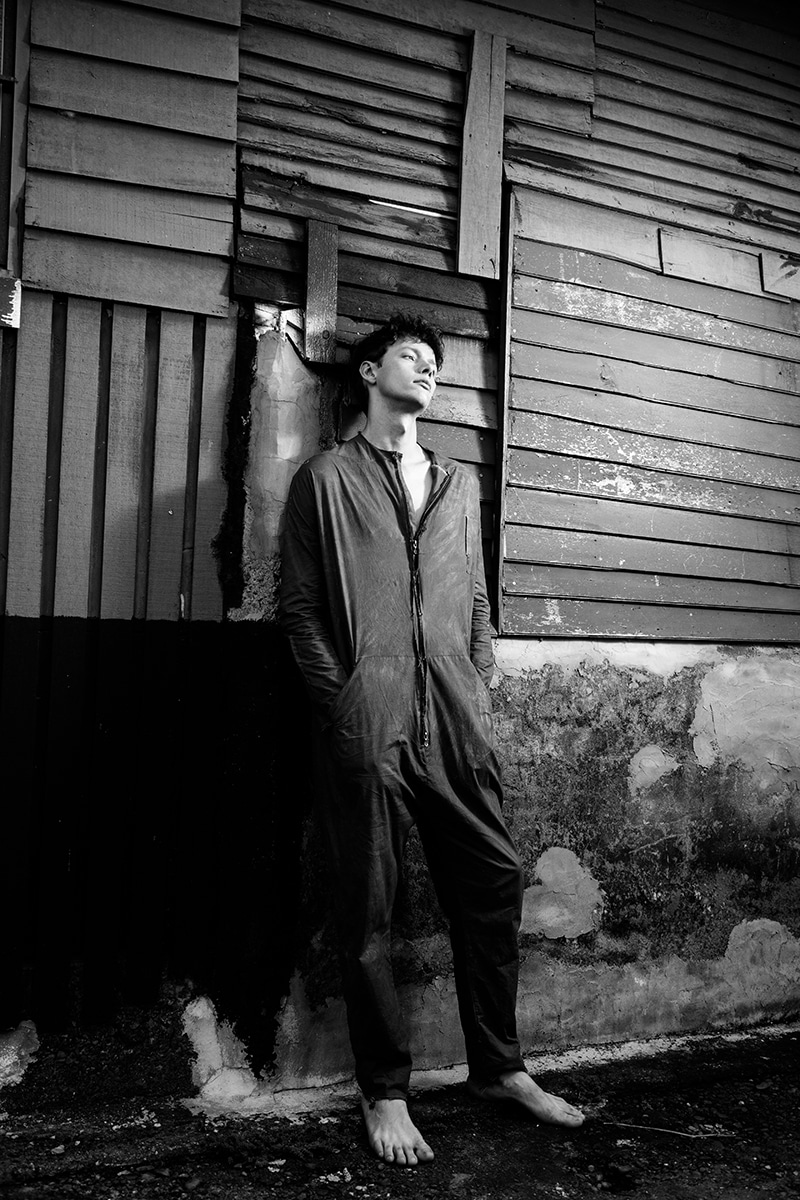 P-PARSONS. Henry, during your time at the school, what values did you develop?
Henry: I was mainly focusing on the construction courses because I am very interested in pattern making. I was somehow very picky in school because a lot of things in school seemed too "fashion" to me. I began to start my research on how to approach thing differently but in a very subtle and quiet way. I was drawn to the concept of an avant-garde world that many pioneers were focusing on the craft rather than the business side of fashion and all non-related things. I realized I wanted to express my emotion and my belief in my clothes so people could feel and see the world in my perspective. 
P-P-PARSONS. And Naomi, could you tell me about your graduate collection?
Naomi: It was more of a conceptual collection based on the shape of my palm prints. I guess it is probably because, throughout the entire Parsons years, I spent most of my time creating with and looking at my hands, for they had become more and more useful and manly… (giggles). To me, it is almost like, how important and familiar the knives are to the sushi chefs. The DNAs of the fishes have been carved into the metal, so are the prints of my palms. Therefore, the collection has become, in an intimate way, a present for the true maker, the hands, instead of me. All of the seaming and treatments imitate the curvy lines of the palm prints, and for the materials, I tried to find the ones that contain the most interesting texture and roughness. In many ways, it is also a way of awareness of the hand while feeling the collection. I quite like this absurd logic and such absurdity is a very important part in my work and life.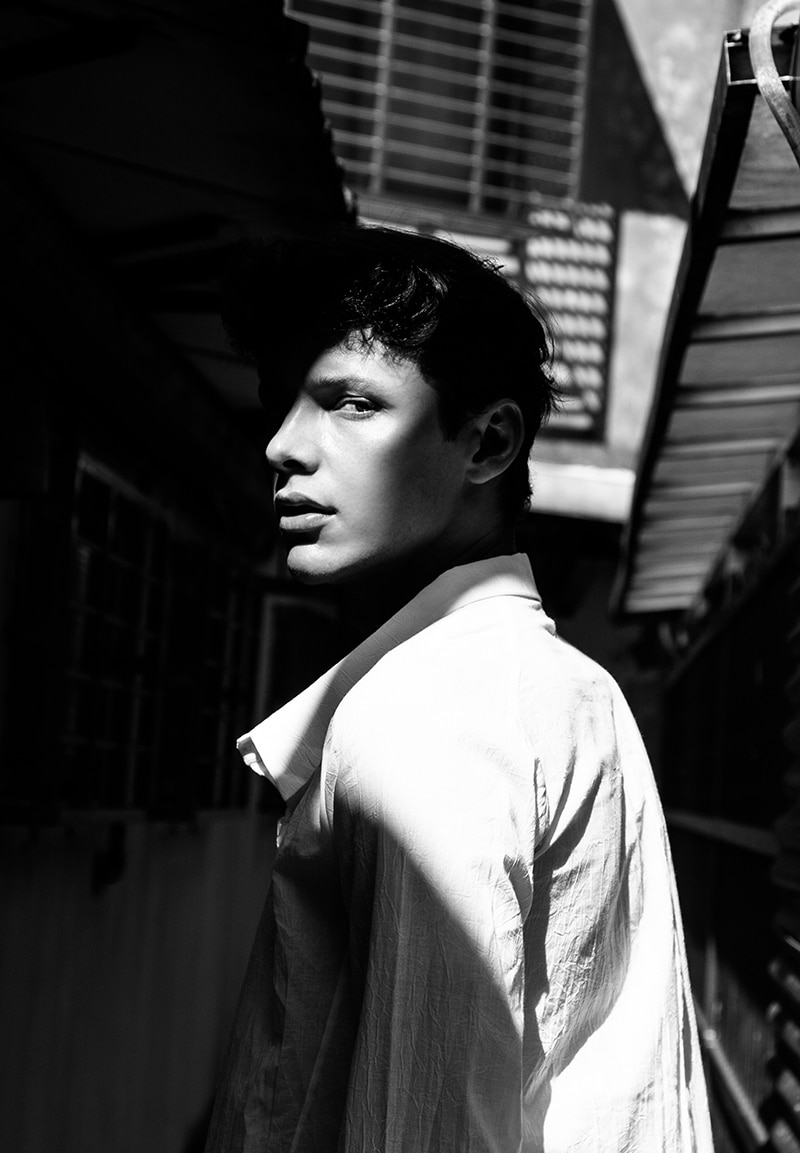 NACH-SPIEL. So when you did you guys decide to start on this journey together? What was the first collection process like?
Naomi: Even though we were studying in the same school, but we actually met after graduation at work and surprisingly we figured that we can share all the clothes including the shoes we had. So we wanted to dress a certain way to keep this sharing situation continued, but we couldn't find clothes that we felt committed to, like a perfection, so we decided to create our own. To look back, it was very impulsive for us to start this journey. School taught us how to do many things for this industry but running a clothing brand is totally different. We started very slow because we wanted to be very careful. Of course now, when we see our very first work, we would be like 'this is not proper at all'. Our very first collection was very basic and simple. We wanted to express the minimalist view toward the clothes that we wear every day. But it was necessary for us to have the courage to actually take that first step.
WERK. Henry, as I can see from your work, it is not about seasons or constant innovation. Could you describe the manifesto by which you operate?
Henry: We don't believe in the commercialized "seasonal" concept because clothes, in general, shouldn't be categorized by season, when you are cold you get more layers, when you are hot you wear lighter fabric, it's simple as that. We want to emphasize on the original value of clothing, which is to make human comfortable in different environment and situation. As we gained more experience in work and life, we realized clothes with craftsmanship have very interesting relation towards time. I love things that age through time, so I want to create clothes that can maintain their value. Quality of the craftsmanship, construction, and fabrication is everything to us.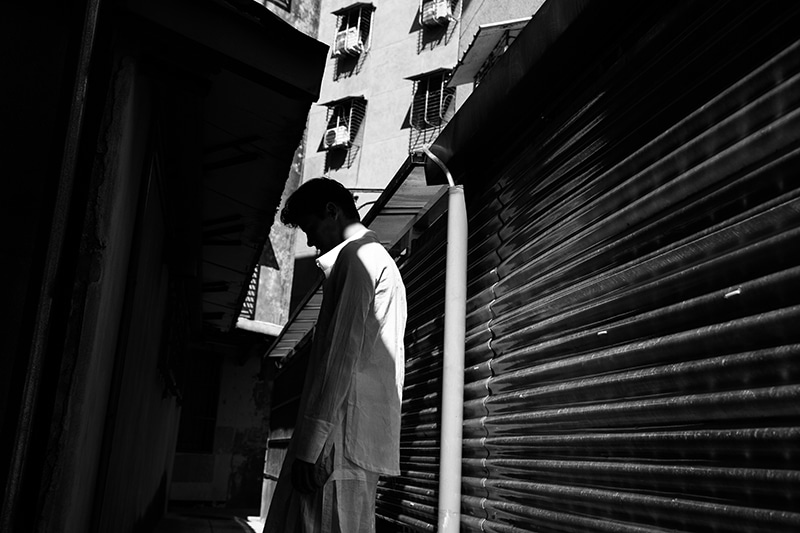 TWERK. Naomi, As we speak of clothes in a realm of profound waste, how do you feel your collections can contribute to a better and more reflective world?
Naomi: It is very hard to prevent wasting when it comes to the note of 'fashion', so we decided to make clothes instead. Good clothes with good quality have always been our focus. I wouldn't say that our collections could make the world a better place, but the materials we use are all carefully picked. We keep at least more than 95% of the composition natural. We believe that to buy less but better clothes, can truly make a difference to the environment and that is also the biggest motivation for us to force ourselves to always come up with better design ideas.
SPEAKEASY. Could you tell me how you see the relationship between humans and garments and how this manifests itself in your work?
Henry: What we wear is part of our humanity. Humans as a race will not survive without the protection of garments and garments are the middlemen between our skin and nature. Nowadays, people seem to forget the true value of clothes as they seek others' approval for value or some kind of social status.
To us, true value comes from within, which means you give value to things you like and trust. And we want to make clothes that would reflect what we see in our work and also have meanings to people who wear them.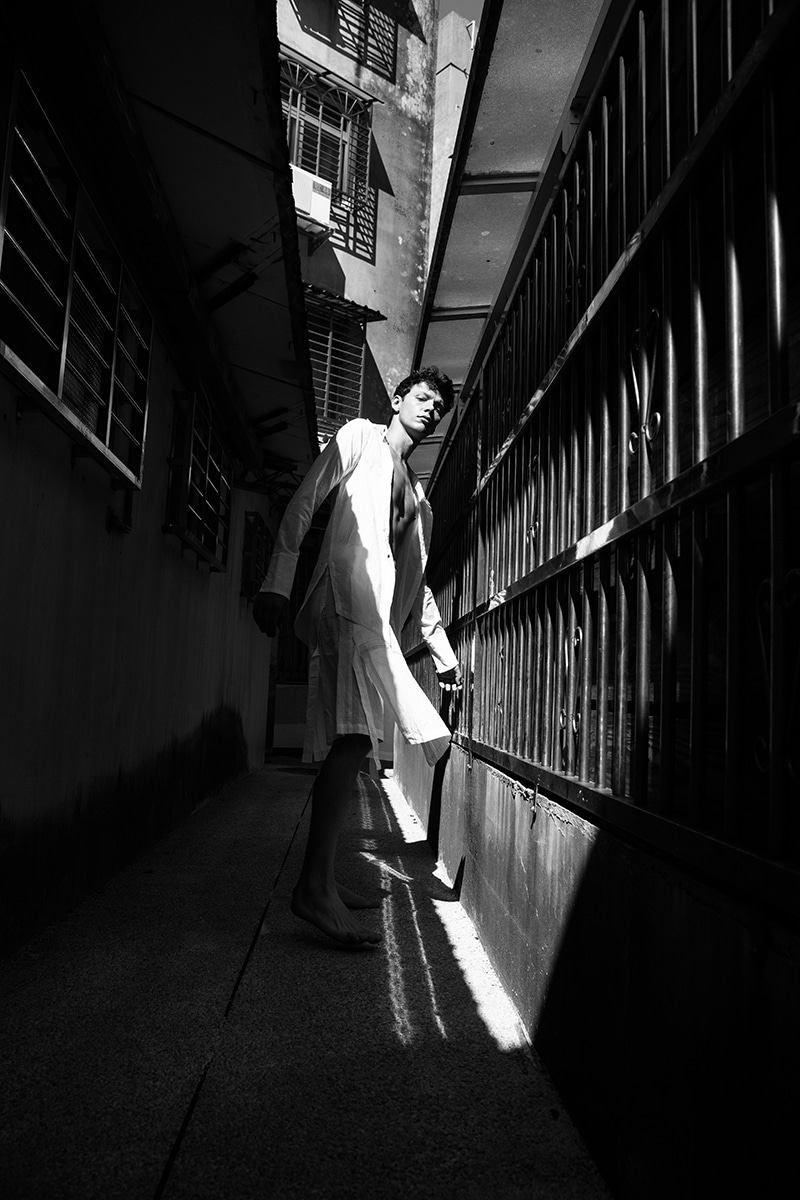 CELLULAR. Many of us are lost…Would it be an idea to stop focussing on our cell-phones and find conversations or observations in life, nature, people again?
Naomi: Indeed. We like the example of seeing this world we live (earth) in like a human body, if each cell (us as people) is not connecting to each other and being isolated, the body wouldn't function properly. We need to understand we do not own earth, we share it with all the lives on this planet, so we need to realize all the things in nature are not limitless. We believe us as human have not fully understood the meaning and purpose of life, and we all shall take a deep breath and stop rushing.
ATELIER. Henry, could you tell me about your atelier?
Henry: Our atelier has a very comfy feeling. It is not located in an industrial or working building so it has this more relaxed atmosphere. I've always liked to work in a smooth working environment (zen-like) rather than hectic and crazy one. Having our own atelier is such a privilege that we can have 100% control on how we create things. We operate slightly different from others in that we like to discuss constructions first, rather than having drawings or inspiration first. We always think of a new construction or treatment we'd like to try and then we finally develop the idea into a garment.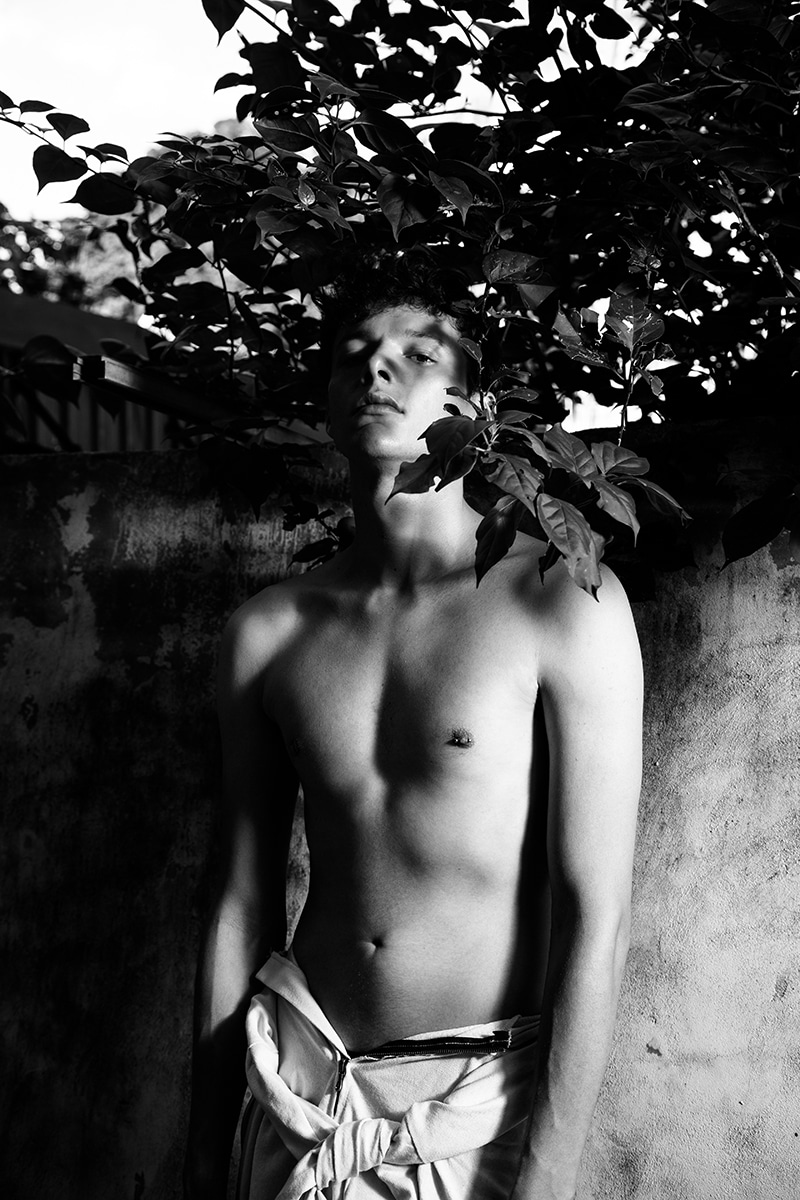 PERFECT. Naomi, where do you gather inspiration, which artist, creators truly shake your core?
Naomi: Since I was born as a 'Beiijinger', growing up in a city full of chaos and big changes both economically and politically, I used to really admire what Ai Weiwei was doing when I was younger, until he got more commercial and pop culture influence. Then a few years later, I figured that it seems like all the 'art' must be put on either a hashtag or a price tag somewhere in order to make them known, and once they became creations for the sake of price or fame, they lost all the meanings, so I stopped studying about what artists do and who they are as a person. But I still enjoy the experience of knowing their work.
I saw Doris Salcedo's work at Guggenheim in New York once. Unlike Ai, she expresses political issues in a more romantic way. Therefore, they feel more of a sadness instead of anger. To me, that's beautiful and more realistic, I mean, there's always a downside in life somewhere, to deal with them in a more peaceful way doesn't mean taking no action. All and all, I think what inspires me the most throughout my life and work, is simply a philosophy/logic that I developed for myself. I like to create things that look ordinary at first glance, cohesive from a distance, but some little thing makes the contrast. The existence of which defines and get defined by the rest at the same time, therefore it does not necessarily stand out, and overall goes together.
Same sense can be applied to my taste in music. As I don't have a favorite style of dressing, I don't have a specific type of music that I always listen to, because I listen to everything. Sometimes a Chinese Kunqu Opera right after a heavy metal, but if you ask me if there's a piece of music that shook me to my core, I would definitely say 'Reilinquish' by a band called So Hideous. It reminds me of the movie 'The Handmaiden', where the two girls were literally running away from their so-called destined fate. It was a long and hard process, but the view around was so beautiful. It almost felt like the entire earth was breathing along and emotionally moved by their perseverance. For beauty only exist with the contrast of ugliness, light can only be seen with the help of darkness, so why don't we give the negative ones some credit?
APOCALYPSE. If we had to reduce your work to a single garment, which one would this be?
Henry: We would pick the full bodysuits for sure. We love to work on all kinds of garments but full bodysuits are just another level of fun. You have to encounter all the restriction from the human body and also follow the nature of our muscle and grain, which is very challenging but also very exciting.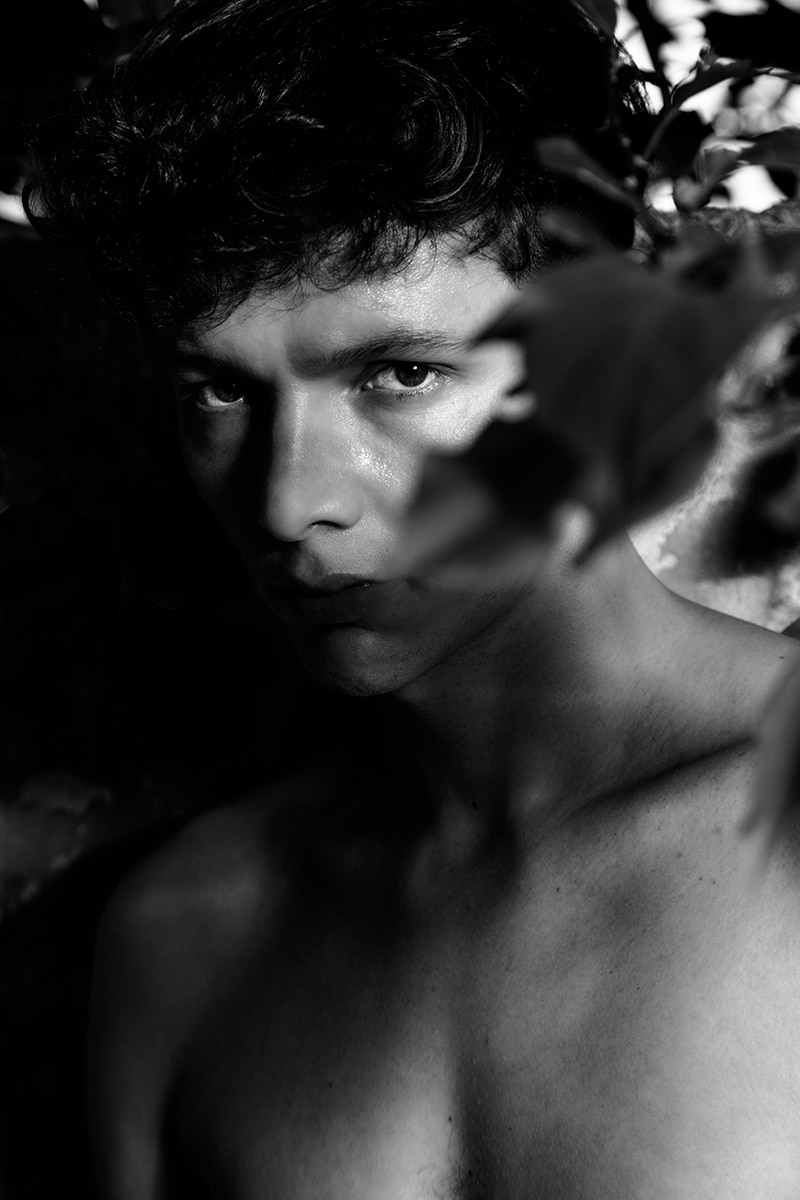 GOTHAM. So on a proper PROJECTbyH afternoon in New York, where would you take us?
Naomi: We do not really have a list of places we recommend to people. We usually go to St. Marks because it is close to where we live and we hang out with friends in different coffee shops around the area. When the weather is nice out, we often go to Chelsea for galleries and just feeling the different energy of the so-called "New York City".
KNOWLEDGE. Henry, could you provide us with a short reading list for the long winter ahead?
Henry: I rarely have some quality time to sit down and read books lately, but I would love to share some of the books I really enjoy (in no particular order):
The PH Miracle: Balance Your Diet, Reclaim Your Health by Dr. Robert Young
Thus Spoke Zarathustra by Friedrich Nietzsche
Kono Sekai no Himitsu by Dr. Satoru Utsumi (not sure if there's an English version)
Wabi Sabi: For Artists, Designers, Poets, and Philosophers by Leonard Koren
Wabi-Sabi: Further Thoughts by Leonard Koren
SCORE. Naomi, what would be the perfect music score, to the special images we feature especially along this feature?
Naomi: We think the entire album 'Departure Songs' by We Lost the Sea could fit the images for this feature because it is very emotional post-rock/metal album to listen to. This album is about saying goodbye to a former band member who passed away a while ago. It makes you feel like standing on a mountain cliff, watching someone's back, sailing a boat in the ocean further and further away from you, and knowing that you will never see him again. To us, this person is the childhood memory, and which is what we are trying to express in this series of images for this magazine.
UNITED. NOW. What words of advice could you offer to young graduates? As I am sure they would love to have some sage pointers from your end… 
Both: Always challenge yourself if you wish to make a change, even it is something little.
First, negate all the values of everything that comes from outside, and then define your own value of things. Everything you create should come from within and you should focus on what you think is important. It does not mean you have to be totally idealized and not practical, it is more about self-realization and to understand who you really are.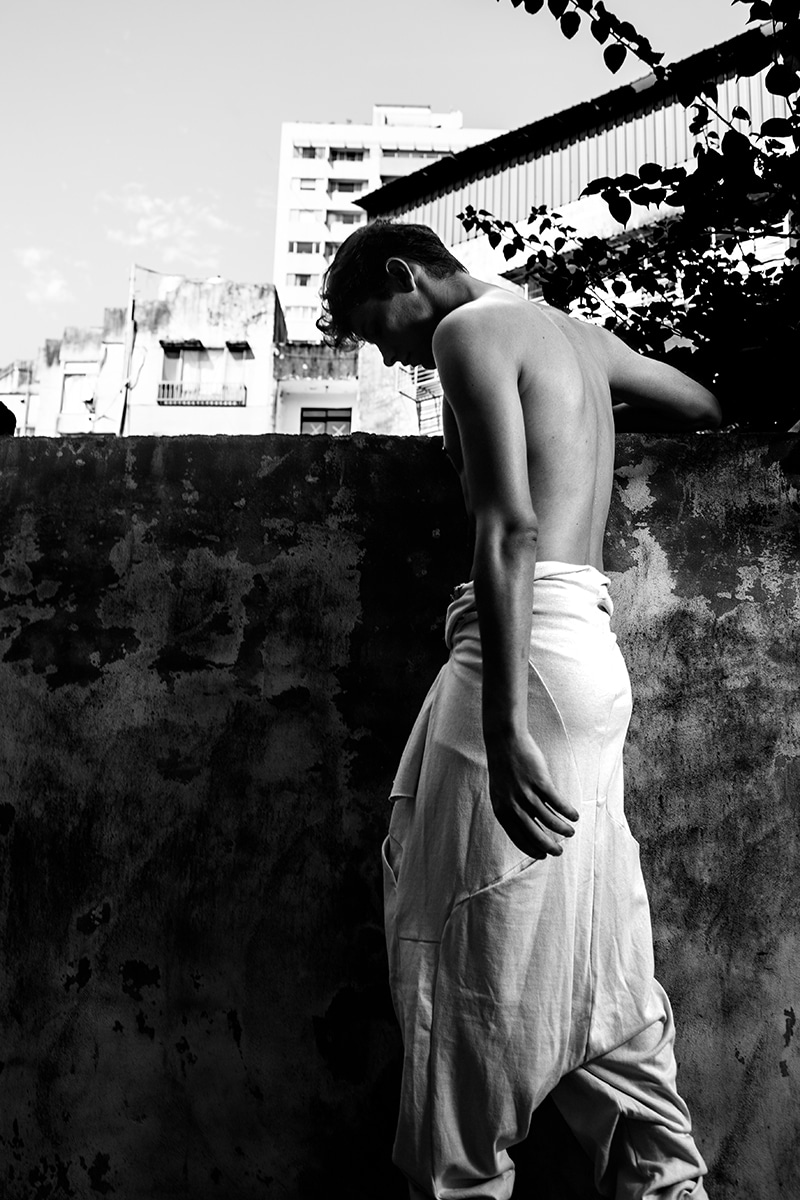 For more on Naomi and Henry's journey: www.projectbyh.com
All images shot in Taipei, exclusively for FY!.