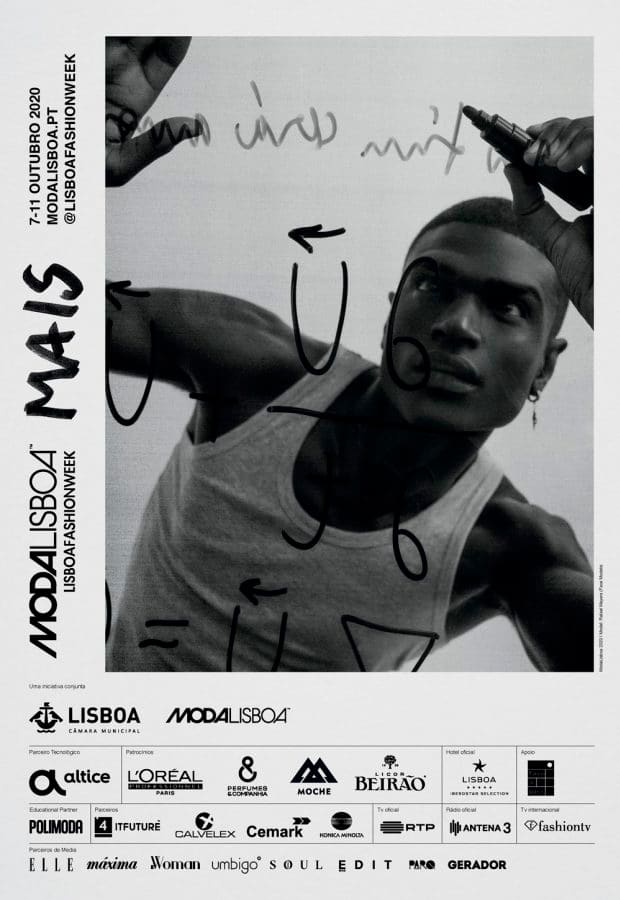 MODALISBOA motto this season is "Together We Are Mais". "Mais" is Portuguese for "more".
The schedule features 33 designers. 24 moments split between presentations, happenings, and runway shows (both digital and physical). Even though the calendar of shows looks similar to previews editions, it couldn't be more different.
"This calendar it's the foundation of the MODALISBOA MAIS program. It's a backbone. The starting point, from where all the remaining program (to be announced soon) will branch. But, in the center of it all are, as always, the designers. Their pieces, their voices, their visions."
In the 55th edition of Lisboa Fashion Week, there isn't a mandatory season. On the runway – transposed, by the circumstances clouding the world, for the Parque Eduardo VII Gardens – and in several screens – your screens, synchronized in any of our digital platforms (mobile app, TV app, and micro-sites – will be, made in several fabrics, the conversations that the Fashion designers feel they should be having. The stories that need to be told.
You can watch the livestream below:
Take a look below at the schedule and save the dates!:
THURSDAY, OCTOBER 8
12H00 BUZINA LAB
14H00 JOÃO MAGALHÃES LAB
15H00 NUNO BALTAZAR
16H30 VALENTIM QUARESMA
18H00 RICARDO PRETO
FRIDAY, OCTOBER 9
12H00 AWAYTOMARS
14H00 BÉHEN LAB
15H00 DUARTE LAB
16H30 CONSTANÇA ENTRUDO x TRIMALHAS LAB
18H00 LUÍS CARVALHO
SATURDAY, OCTOBER 10
12H00 KOLOVRAT
14H00 SASKIA LENAERTS WORKSTATION
15H00 RICARDO ANDREZ
16H00 OPIAR WORKSTATION
17H00 NUNO GAMA
17H30 FILIPE AUGUSTO WORKSTATION
18H00 SANGUE NOVO
SUNDAY, OCTOBER 11
12H00 CAROLINA MACHADO LAB
14H00 ANTÓNIO CASTRO WORKSTATION
15H00 GONÇALO PEIXOTO
16H30 HIBU LAB
17H00 OLGA NORONHA LAB
17H30 ARCHIE DICKENS WORKSTATION
18H00 CARLOS GIL