French hard-pop duo ascendant vierge, consisting of Casual Gabberz producer Paul Seul & singer Mathilde Fernandez. Their latest release was dropped last month via Berlin's label Live From Earth Klub. The vinyl EP is comprised of their underground club hit 'Influenceur' a track that's been heard from Tbilisi's infamous Bassiani club to the Possession parties played by the likes of Randomer, Anetha, Clara Cuvé, and more. The release also features the hypnotic emo-hardstyle track 'Faire Et Refaire' and a brand new timeless trance remix from Krampf and Bauernfeind.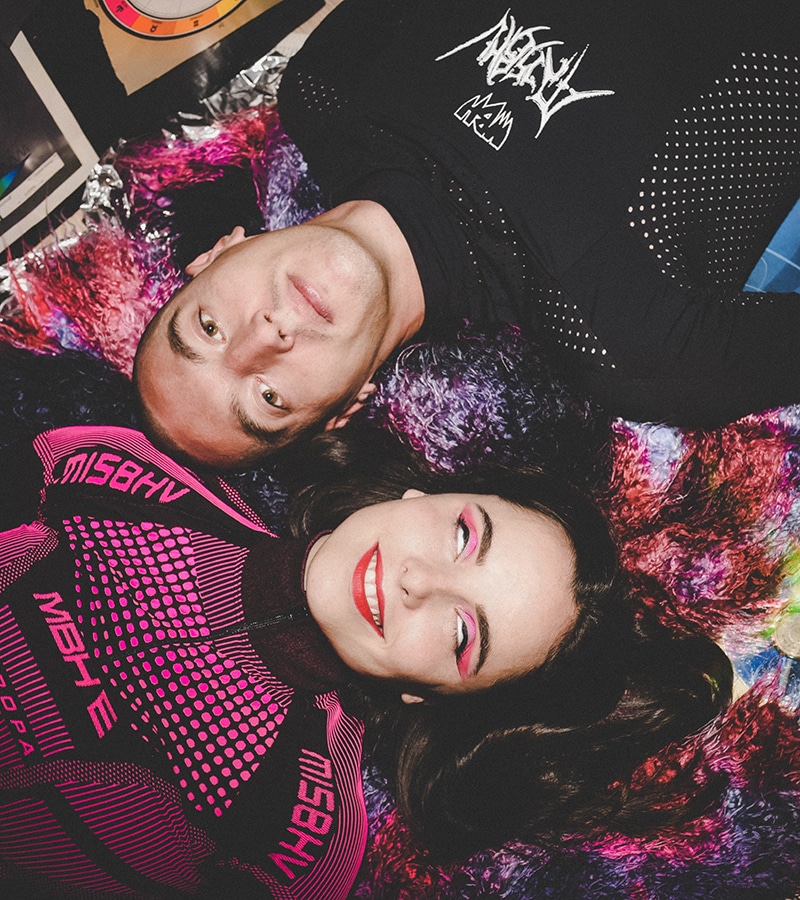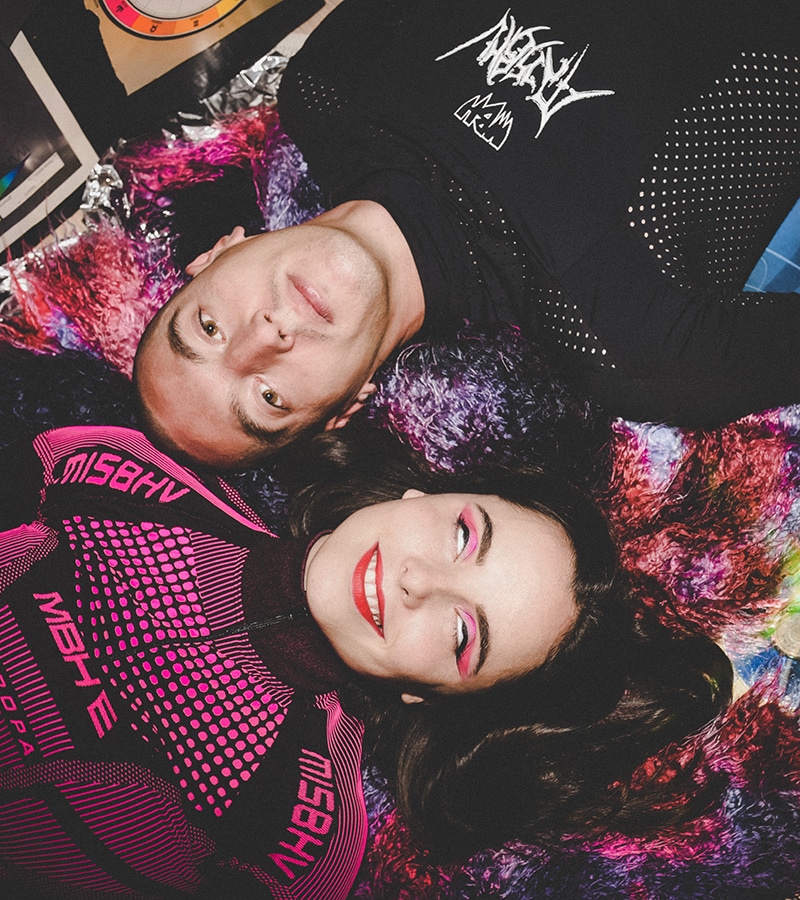 Hey guys how did you meet, in which moment the gabber and gothic crossed paths?
Mathilde wrote me a message and asked me for a remix for her single "Oubliette". I did it quite quickly and It worked out pretty well so we decided to continue the collaboration. At first, we were exchanging files/projects and I thought I was working for Mathilde solo project. After a few tryouts from distance, she came to meet me IRL and we worked the instrumental for what was about to become "Faire Et Refaire". It became obvious that it was really different from her solo project and she told me she wanted to do a real band and that's how it all started.
In terms of aesthetics, who was behind it? Where the inspiration came from?
It came naturally around the name of the band. We didn't talk much about a precise approach but we had this idea of something cosmic-mystic / sci-fi inspired. At the start, we asked the Mexican based graphic designer Mauro Bonillo to rework the Virgo symbol because we believed it was strong and simple enough for the coming-out of the band and the first singles.
Then our team and people around us helped us to add pieces around this cosmic inspiration. Natalia Assis our stylist from the start, Kevin Elamrani-Lince that directed "Faire Et Refaire" video and will direct in collaboration with Parisian studio Golgotha our next video.
Your latest track 'Oú sont nos rêves?' translates as 'Where are our dreams?' do you have an answer to that or was it a purely rhetorical question?
I have a few sad answers but I take it more as a call for people to wake up on their dreams
Who is the Virgo ascendant of the duo? Does astrology help you to make decisions on a daily basis?
I'm Virgo. I base all my decisions in life on what Mathilde tells me. Mathilde is the ascendant Virgo and she bases all her decisions in life on astrology charts so we can tell that all our plans are ordered by the stars.
What are you guys have planned for 2020?
We just released our first vinyl out on Live From Earth Klub. We have 2 videos coming up and our ep "Vierge" will be out in September on LFEK as well. We hope we'll be back on stage for October and can't wait to share our music live.
Watch 'Influenceur' below: