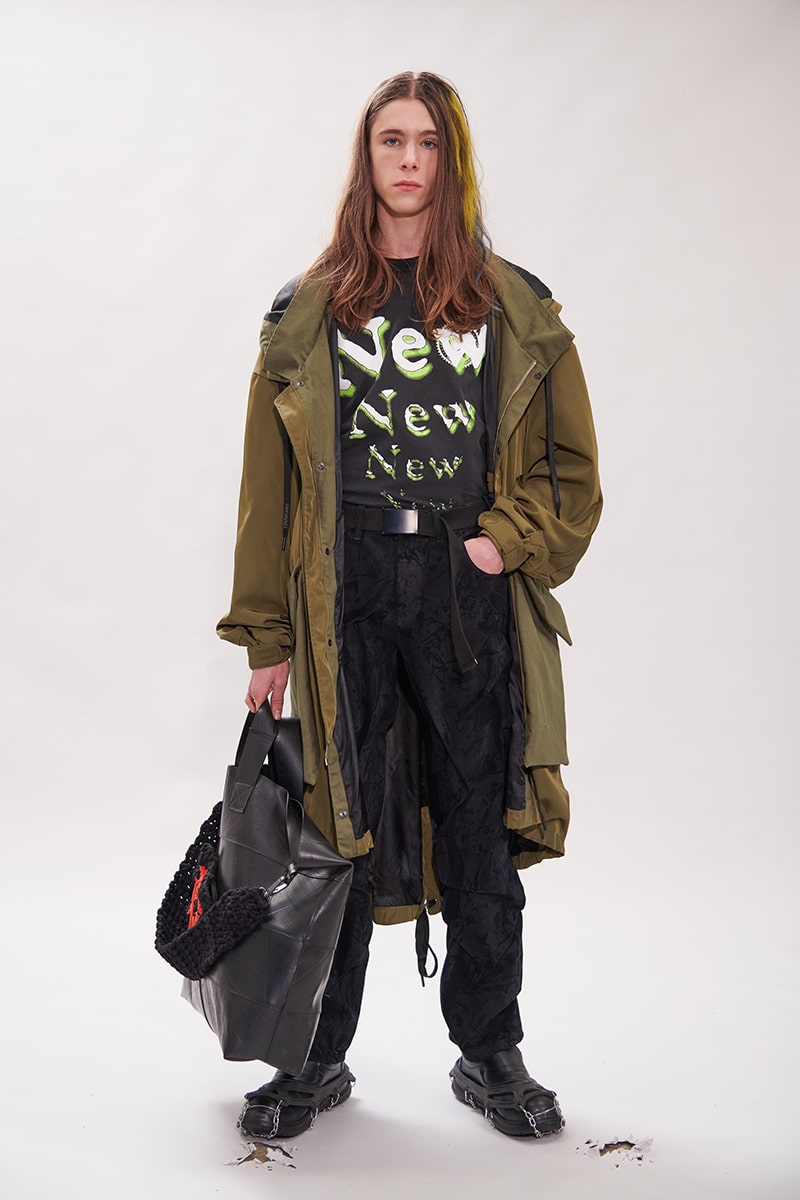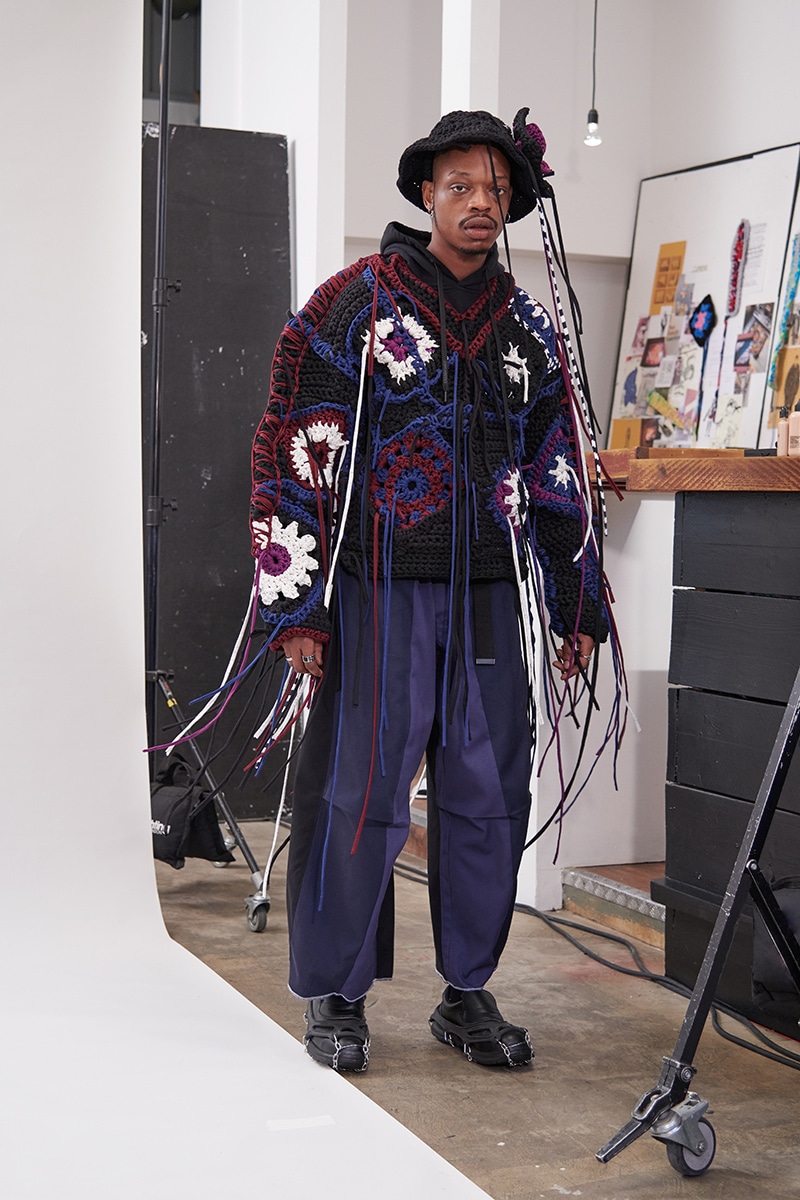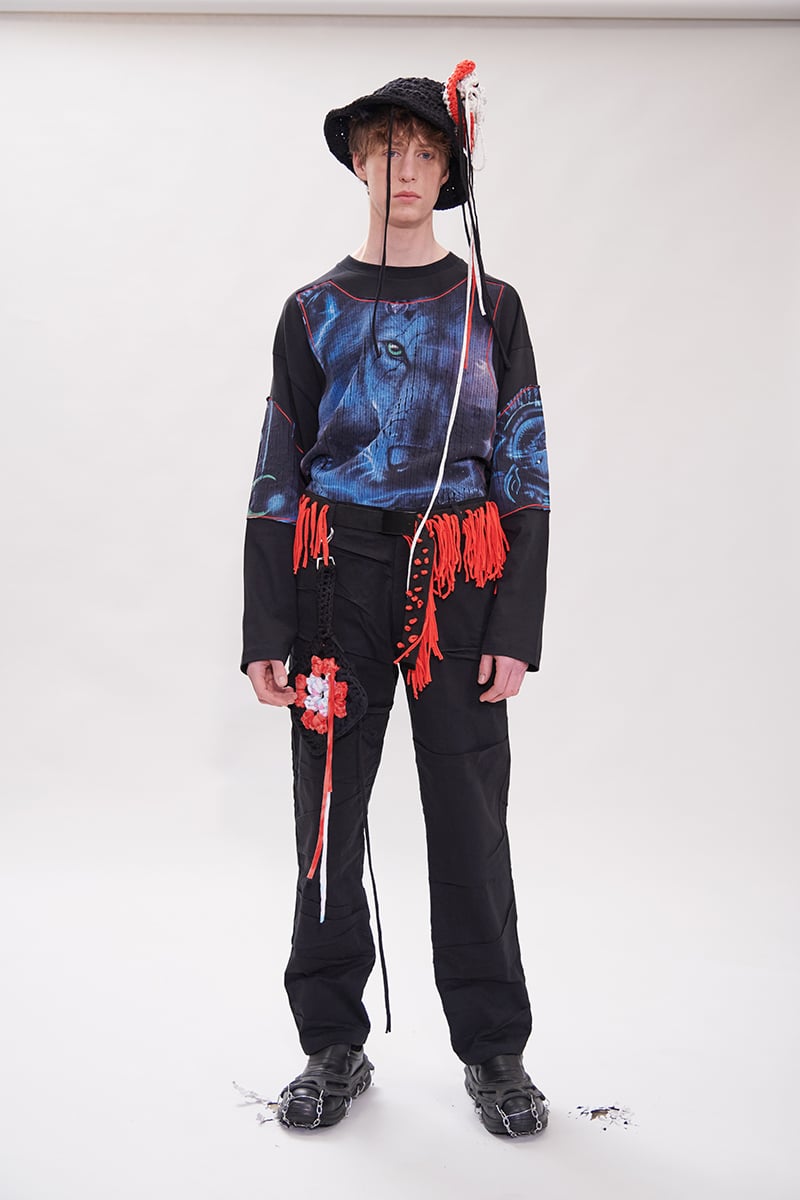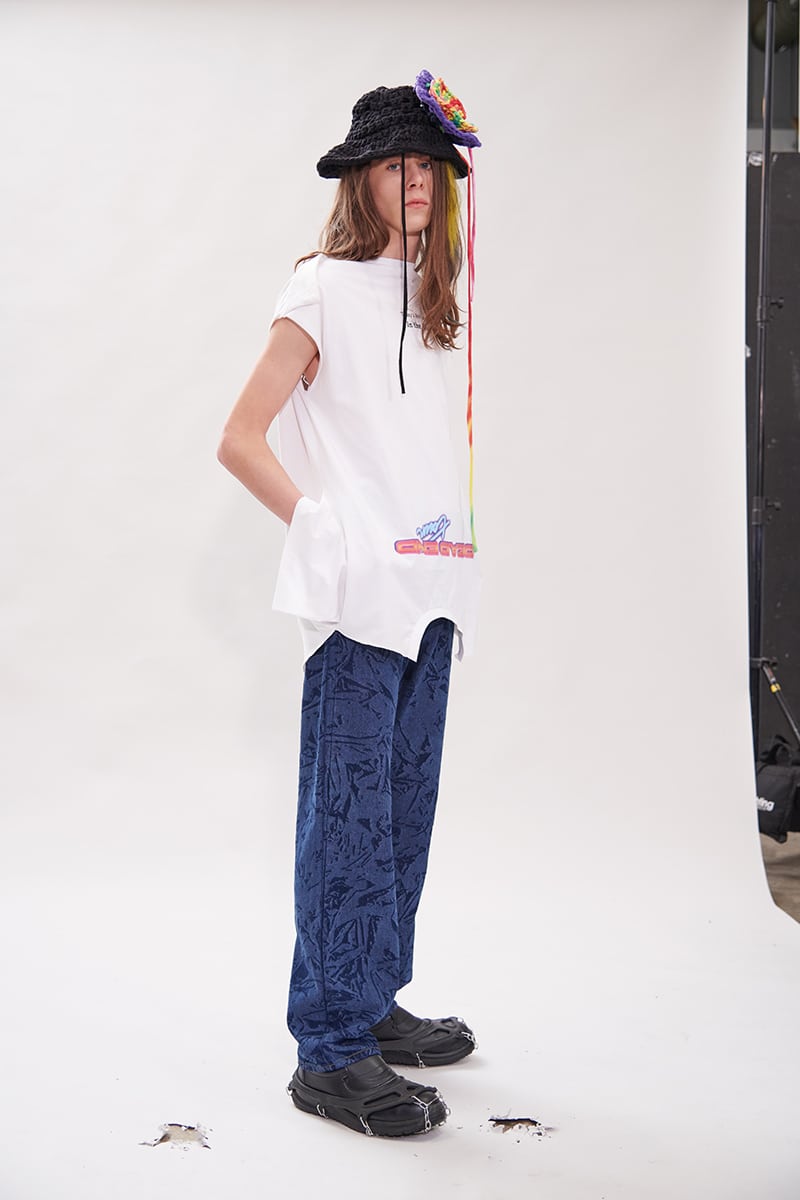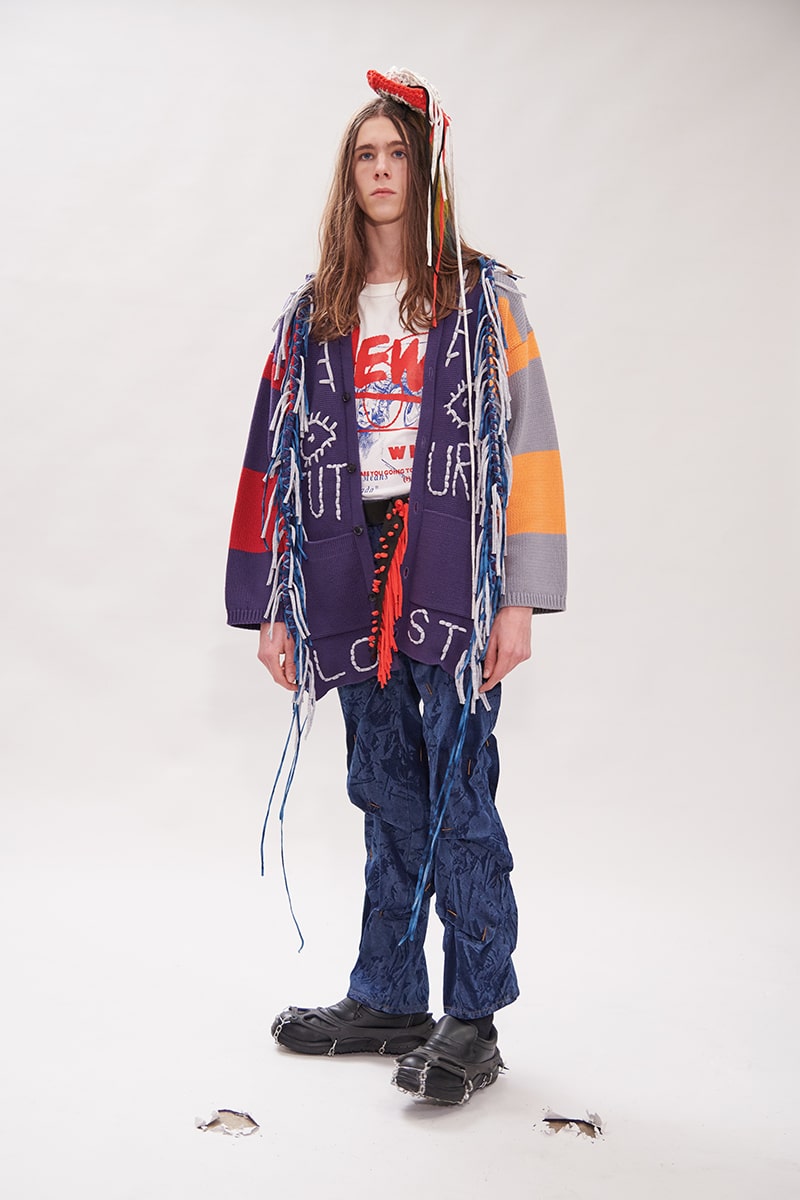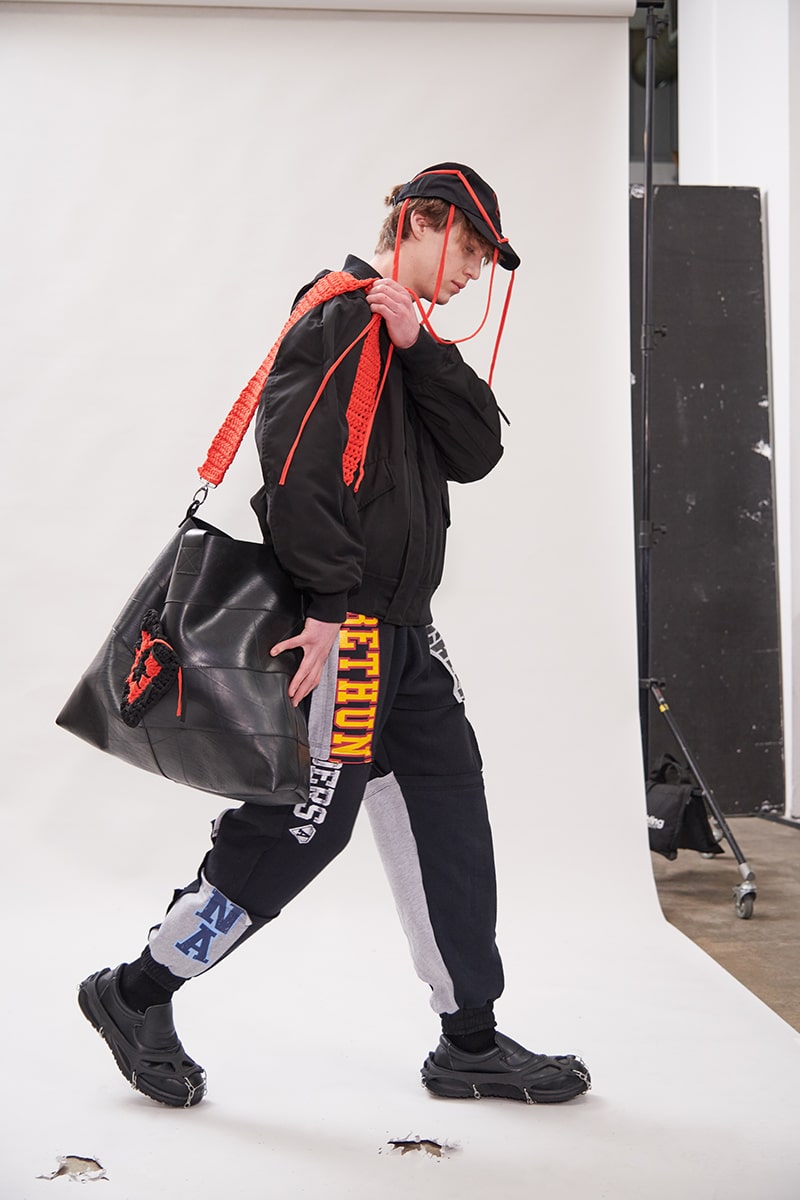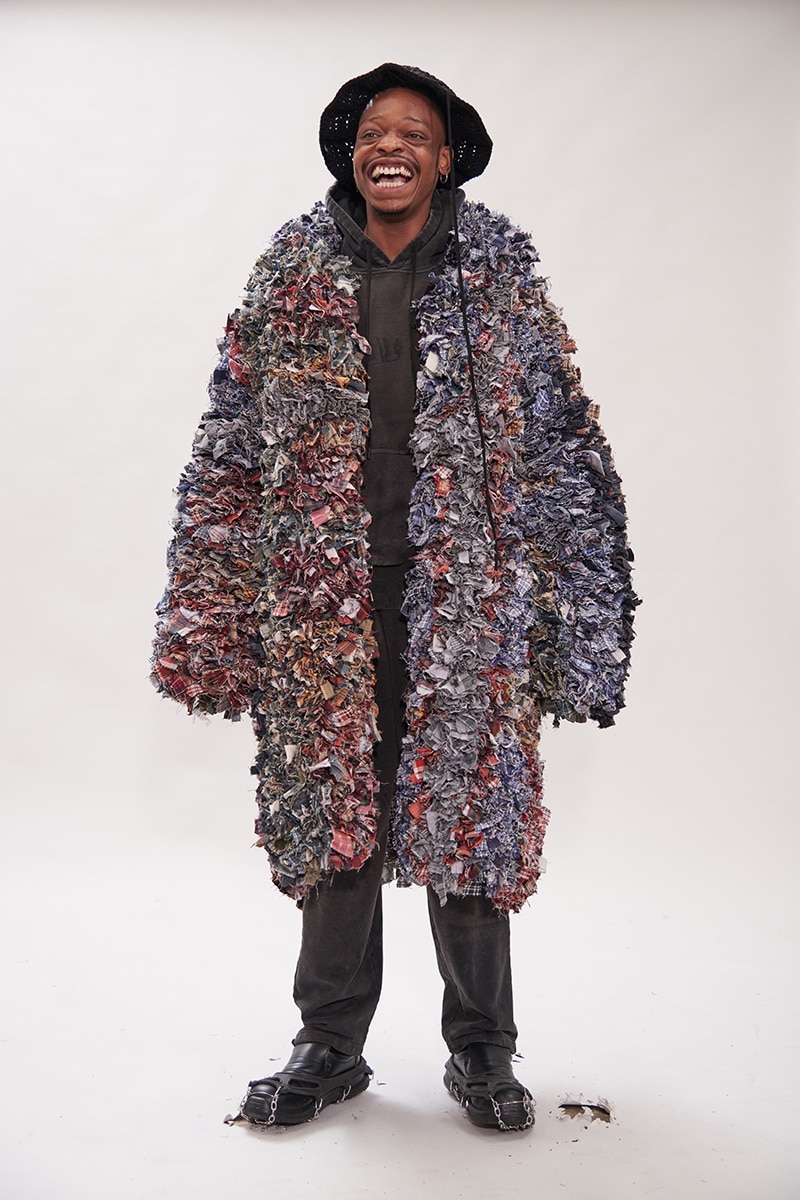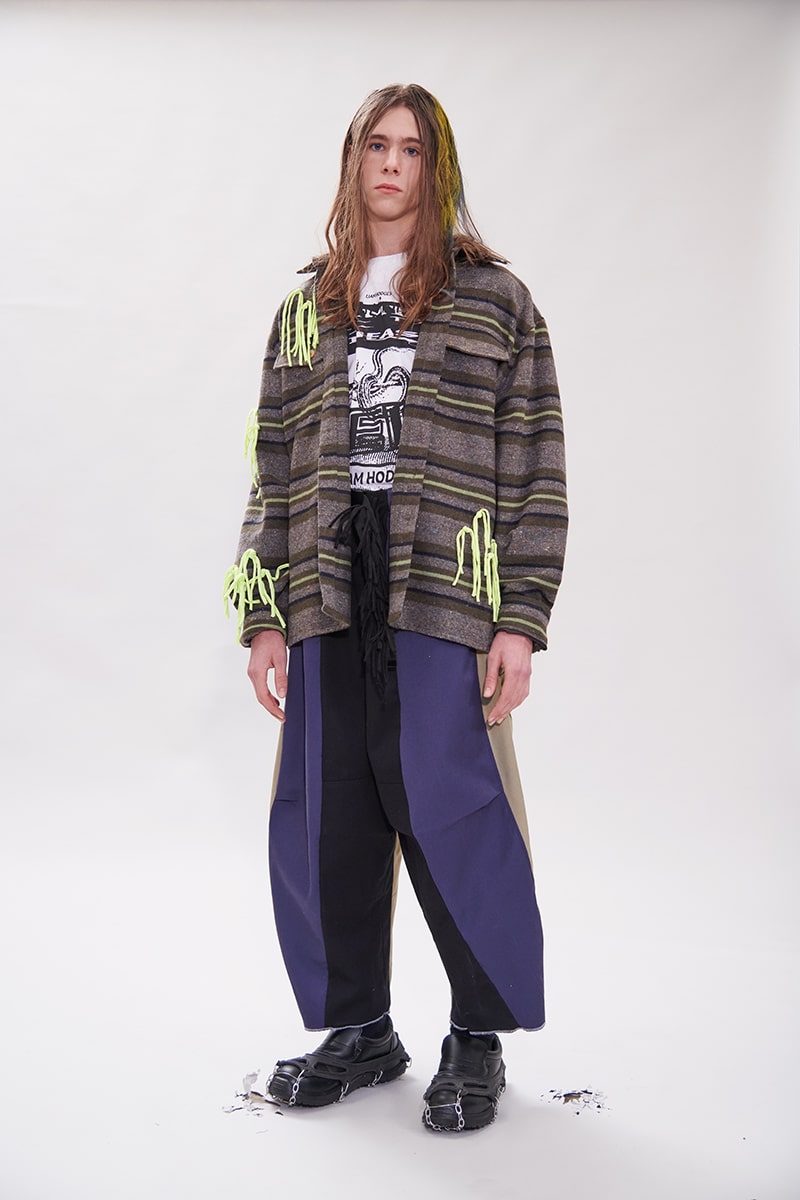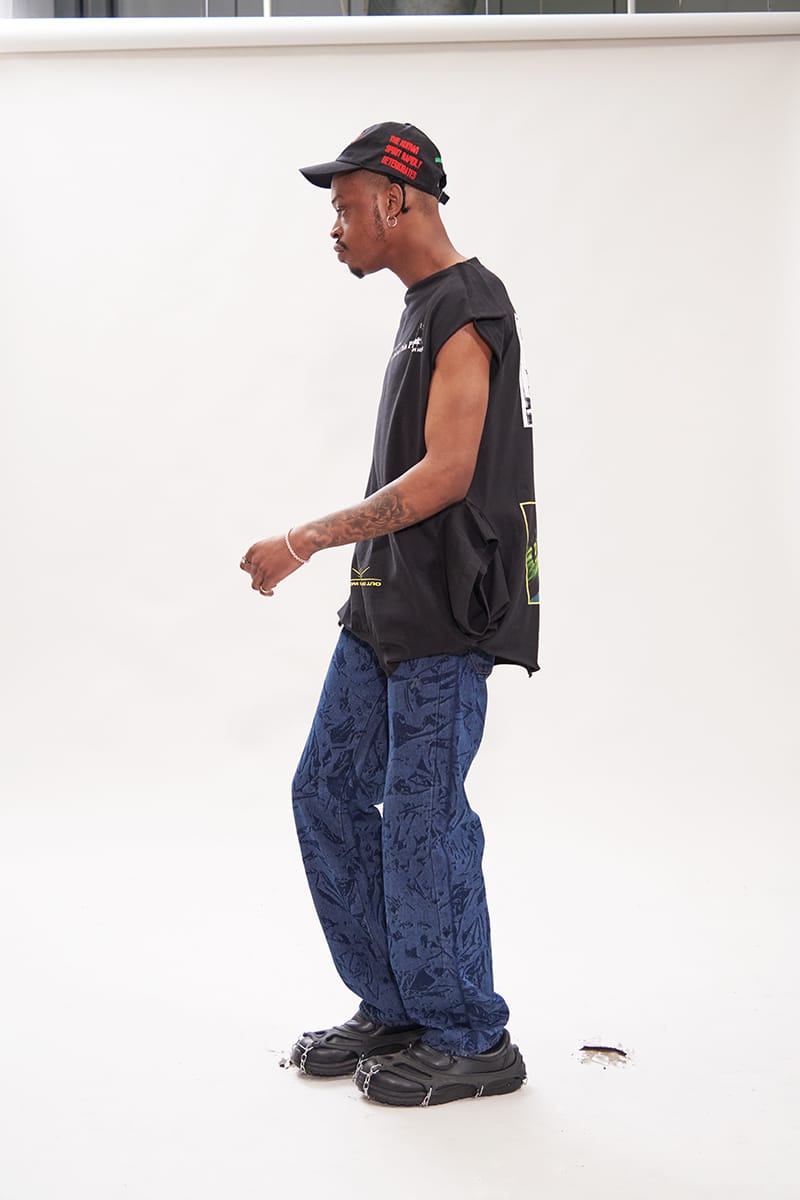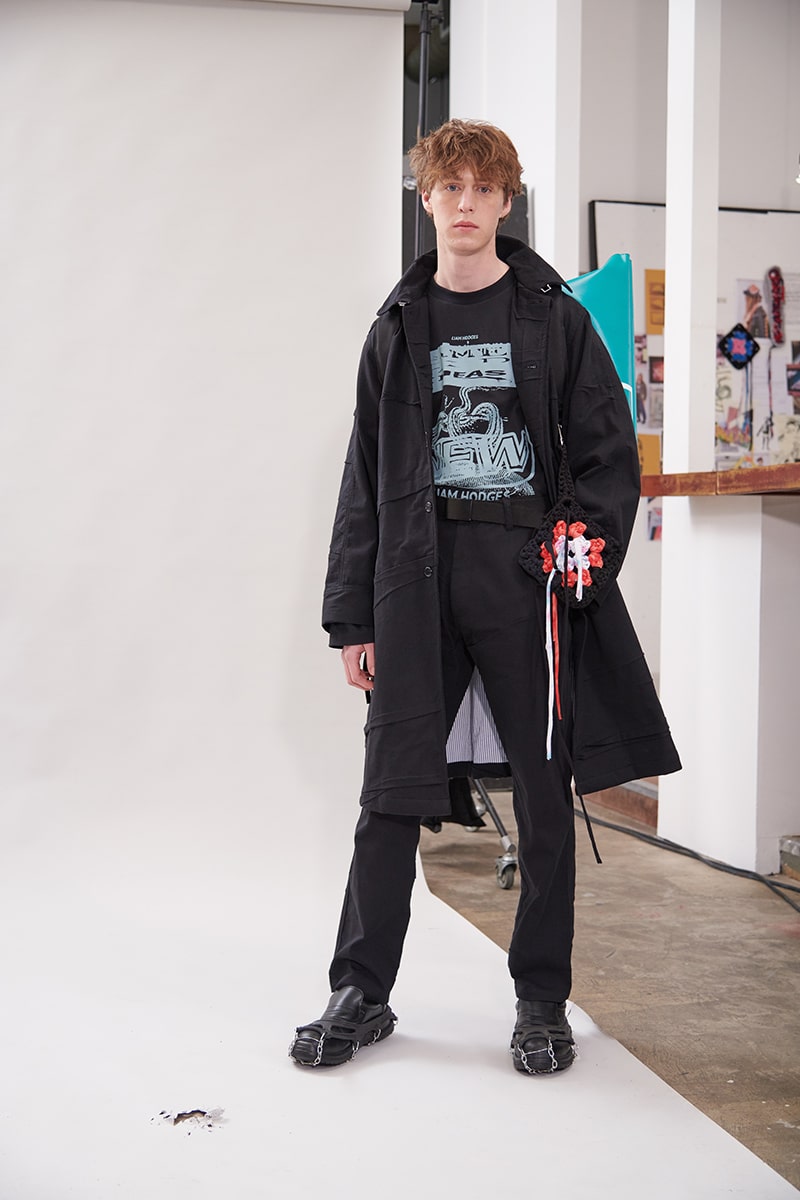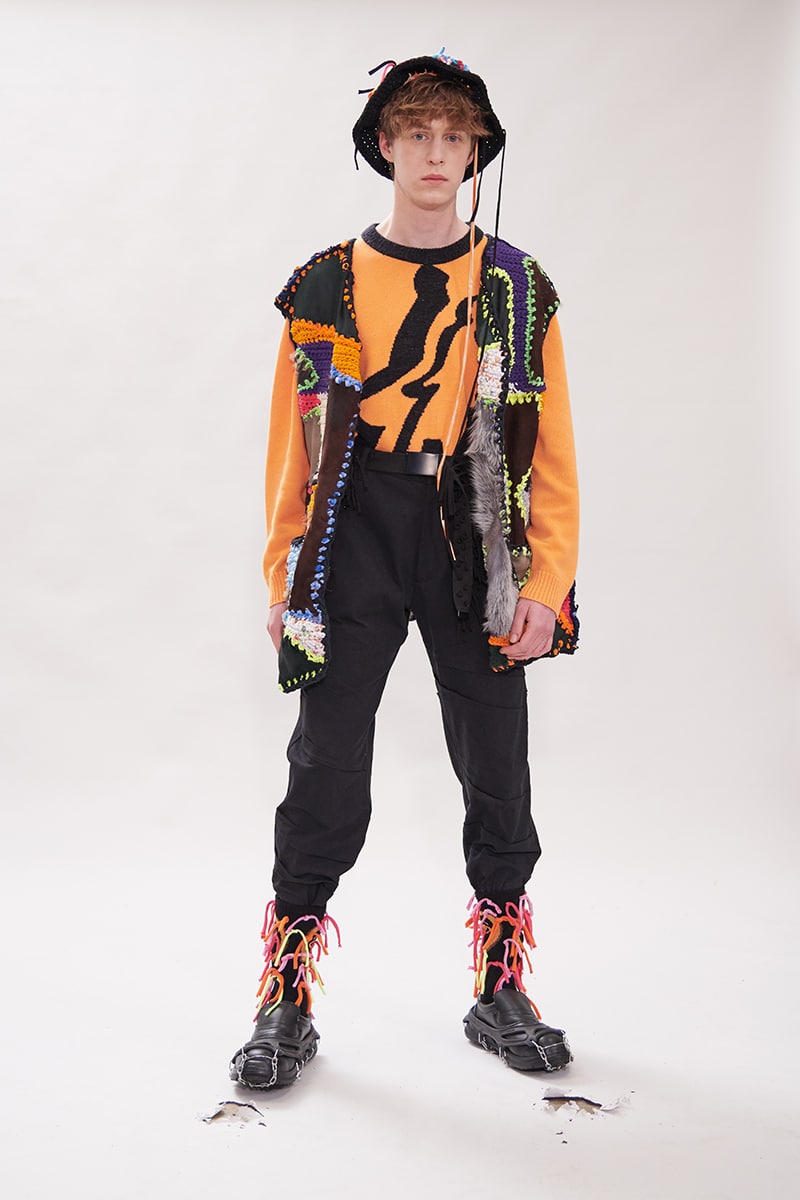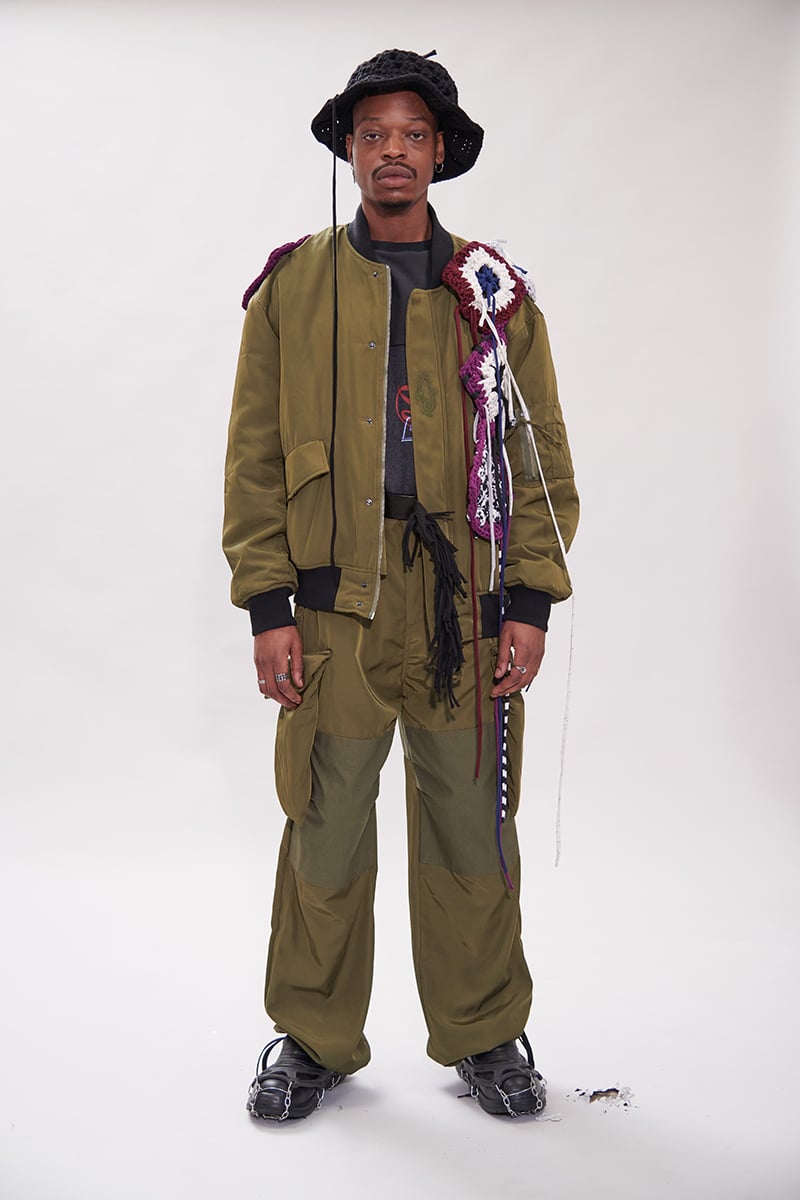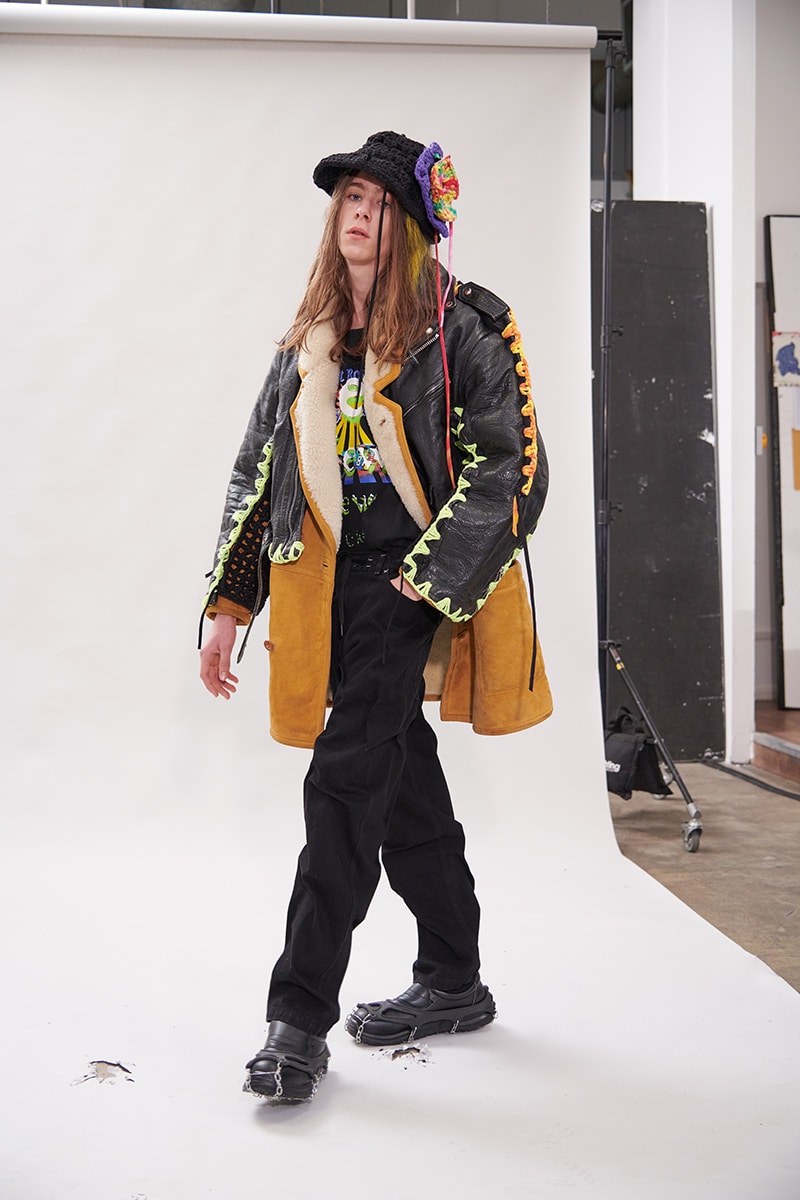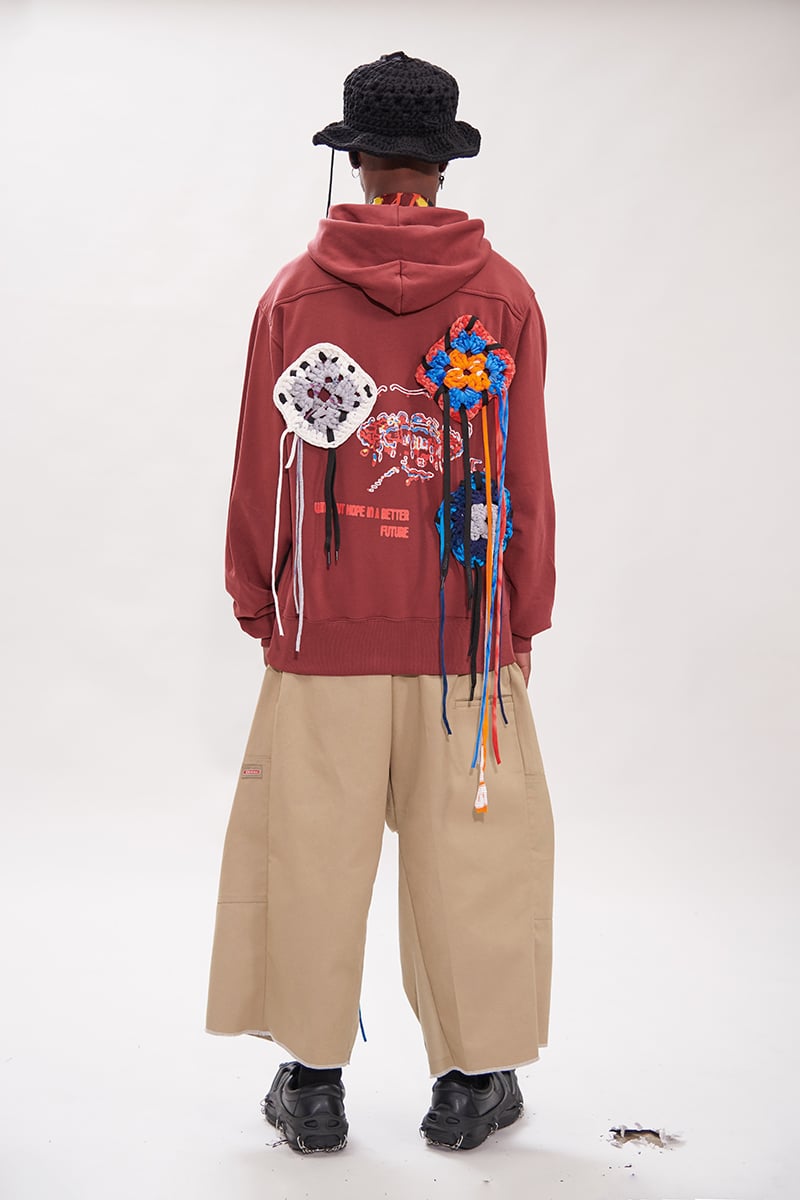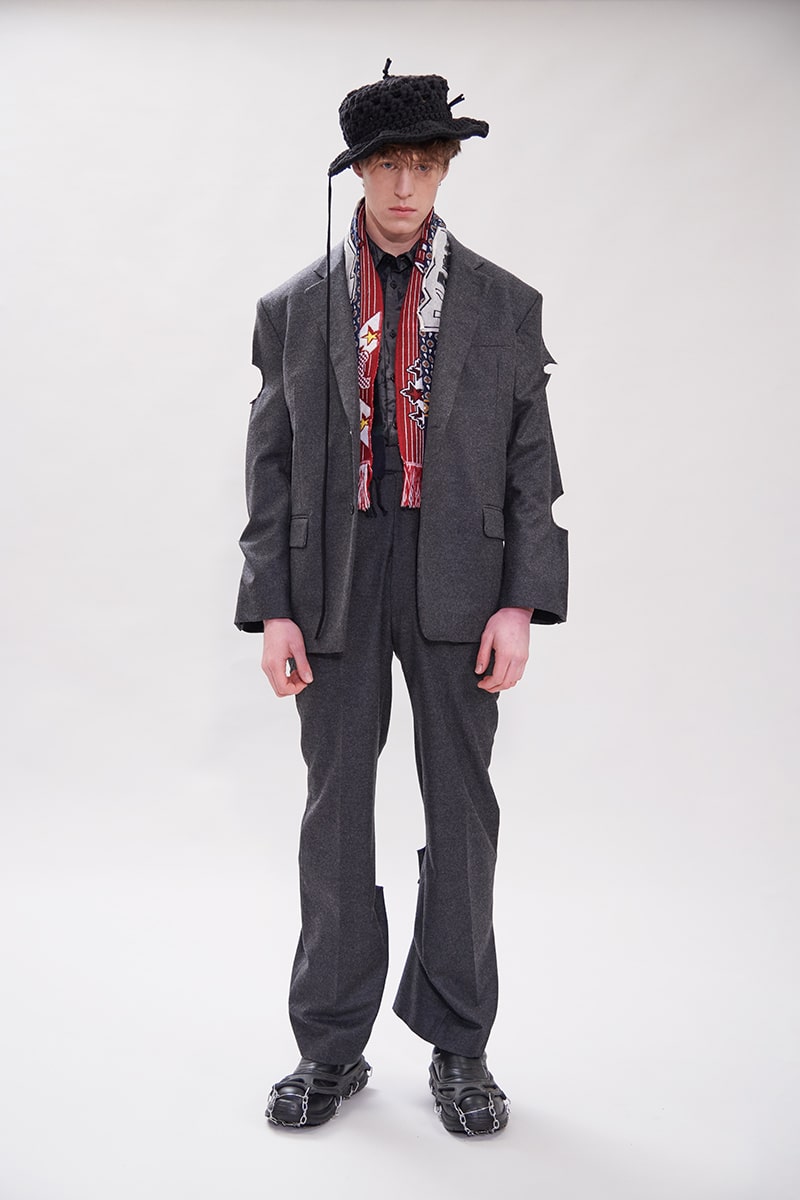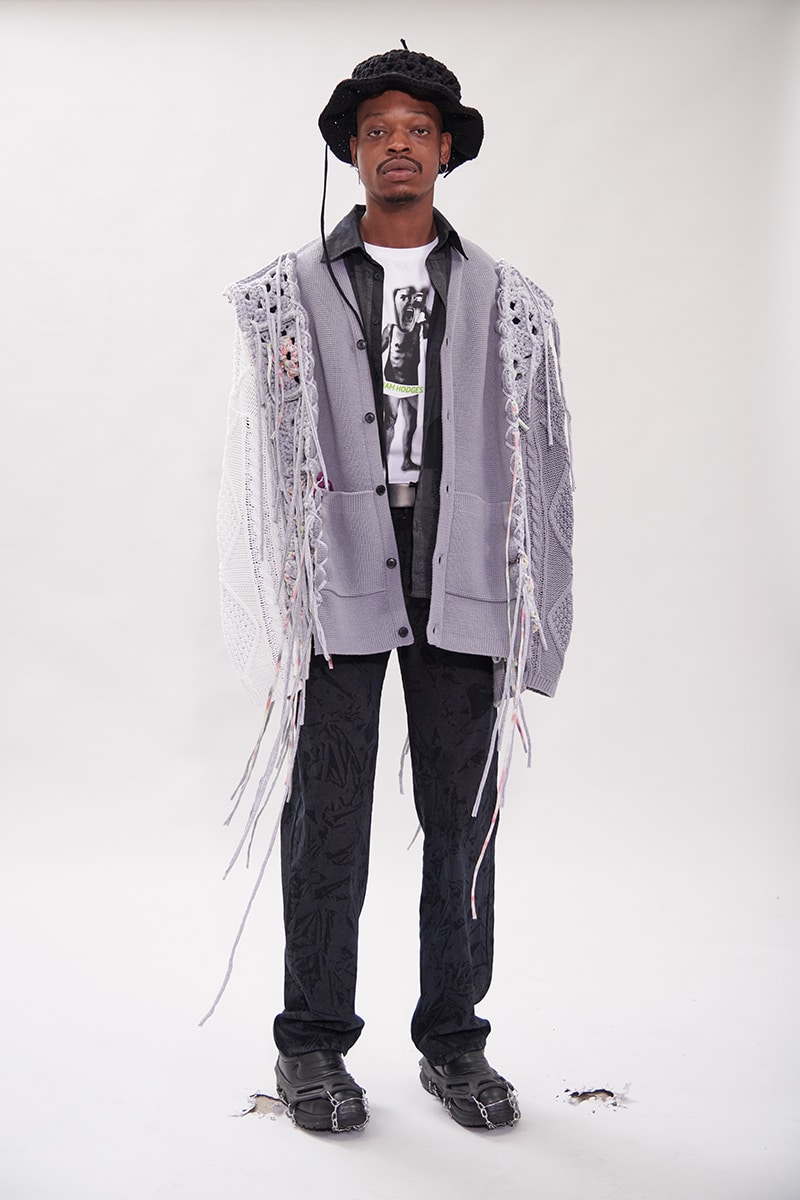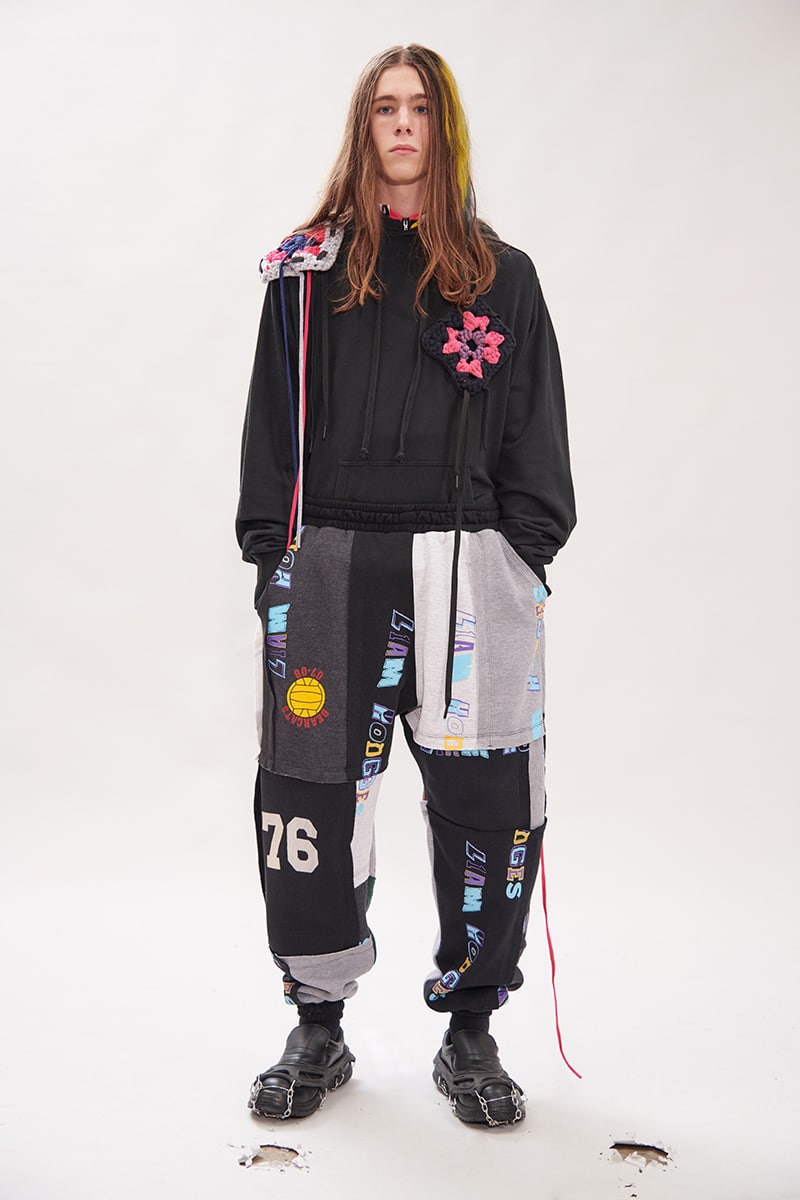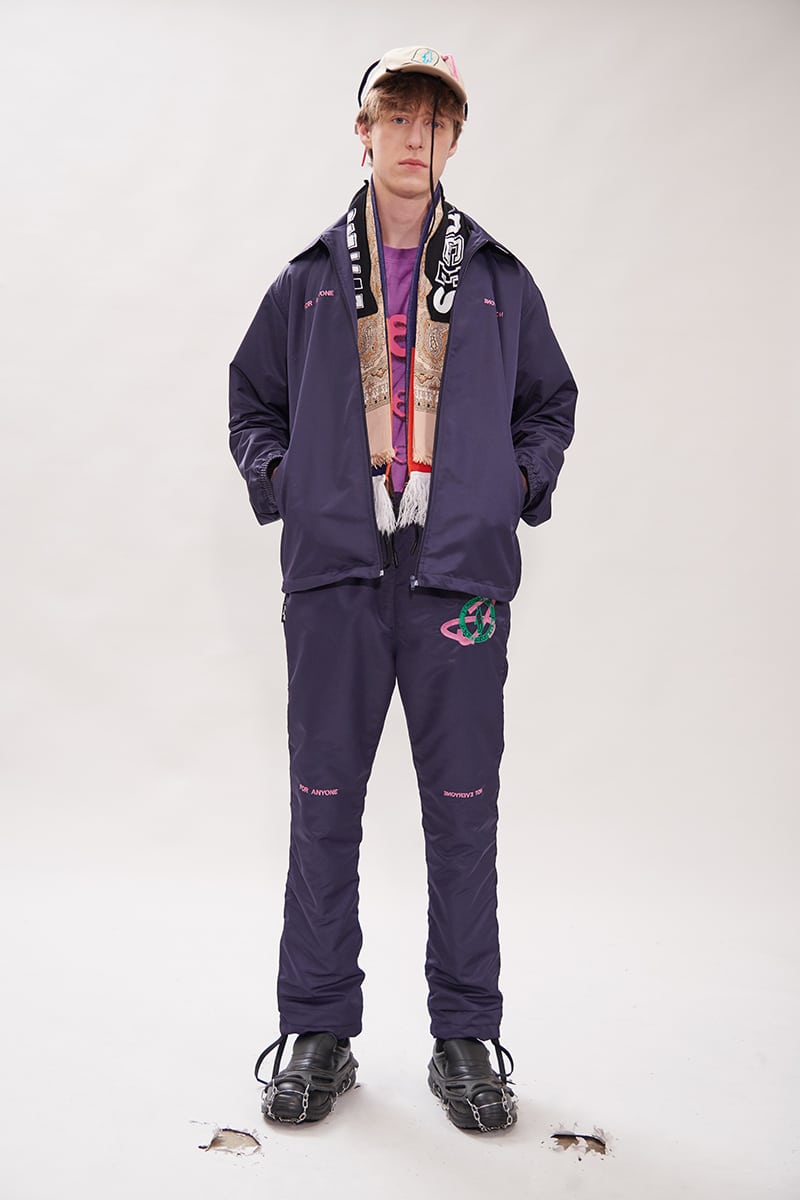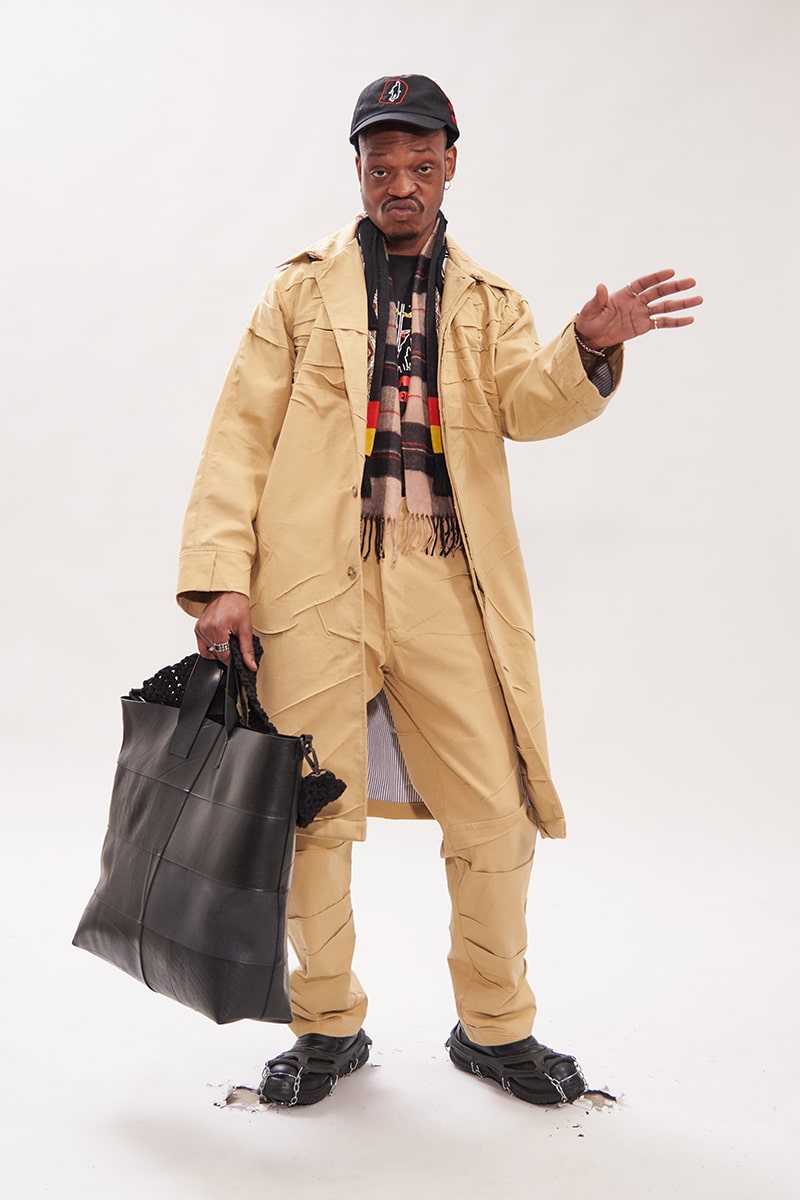 On occasion of FW20, Liam Hodges has reinforced the codes of streetwear, through a pretty heavy bold intake of shapes and details: Outerwear, trousers, and shirts are being repurposed for a dashing, future-free of facetiousness. Familiar figures and foreign practices mark Liam Hodges AW20, moving him into a recognizable alien landscape of elements that explore the powerful realm of implementation and exploit an all-round shift in creativity.
Past labels are upcycled, as former conceits are broken down, ego is diluted and eco-anxiety grows. T-shirts propositions reflect the dichotomy of dilution in making and morals; on the other side, trousers are constructed from panels of repurposed fabrications of previous processes, while bucket hats are imagined in recycled yarn and unwanted vintage t-shirts.
Graphic and text vacillate between eras and landscapes: Shakespearean and retro-futuristic at the same time, quotes are emblazoned on hoodies and other propositions, eager to spark an interest in young and old demographics. Barcelona-based brand Nukak and Liam Hodges come together for their first partnership, crafting bags that side by side with the collection. Nukak breathes new life into the materials that were once cogs in the machine of desolation.