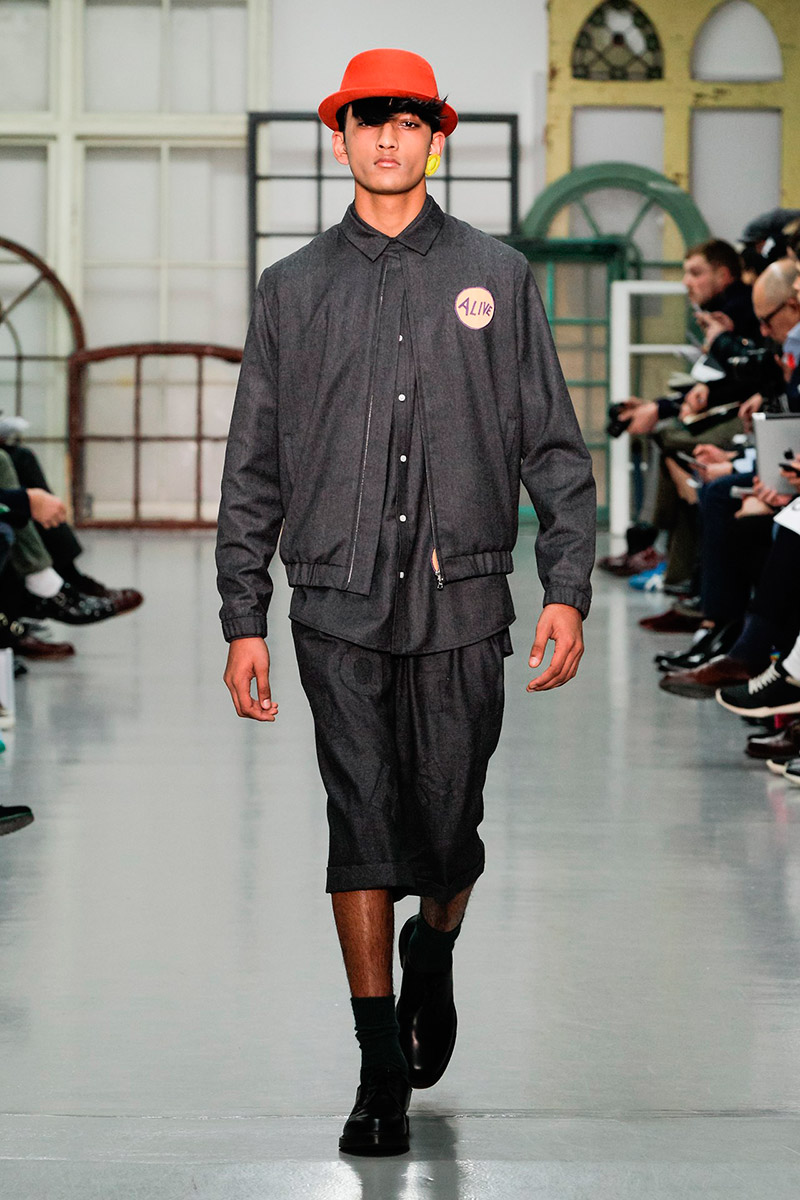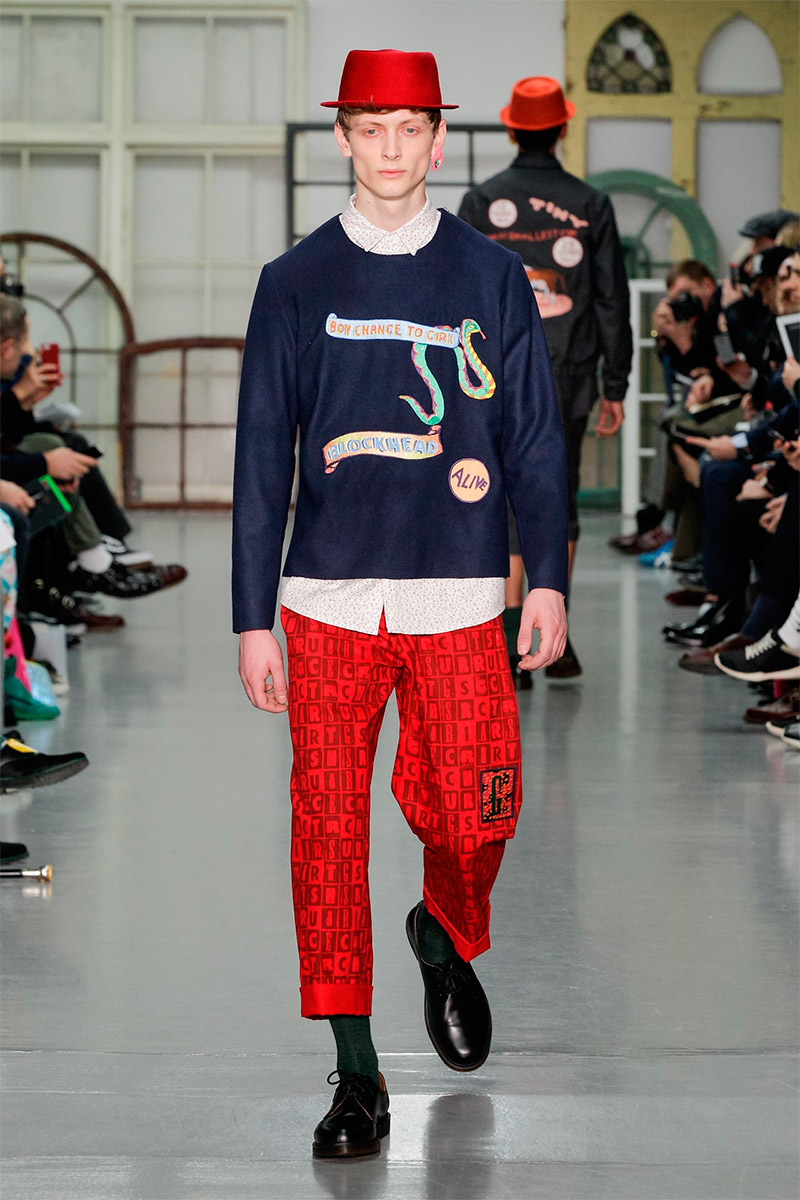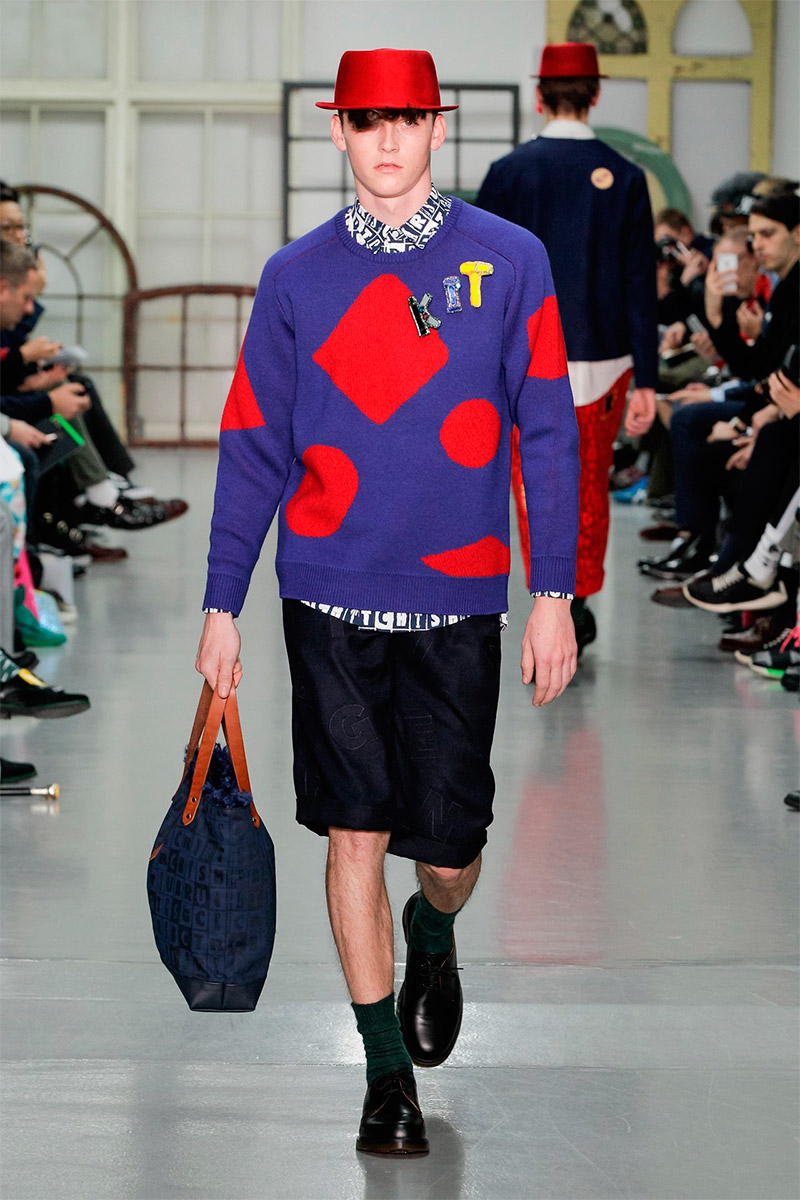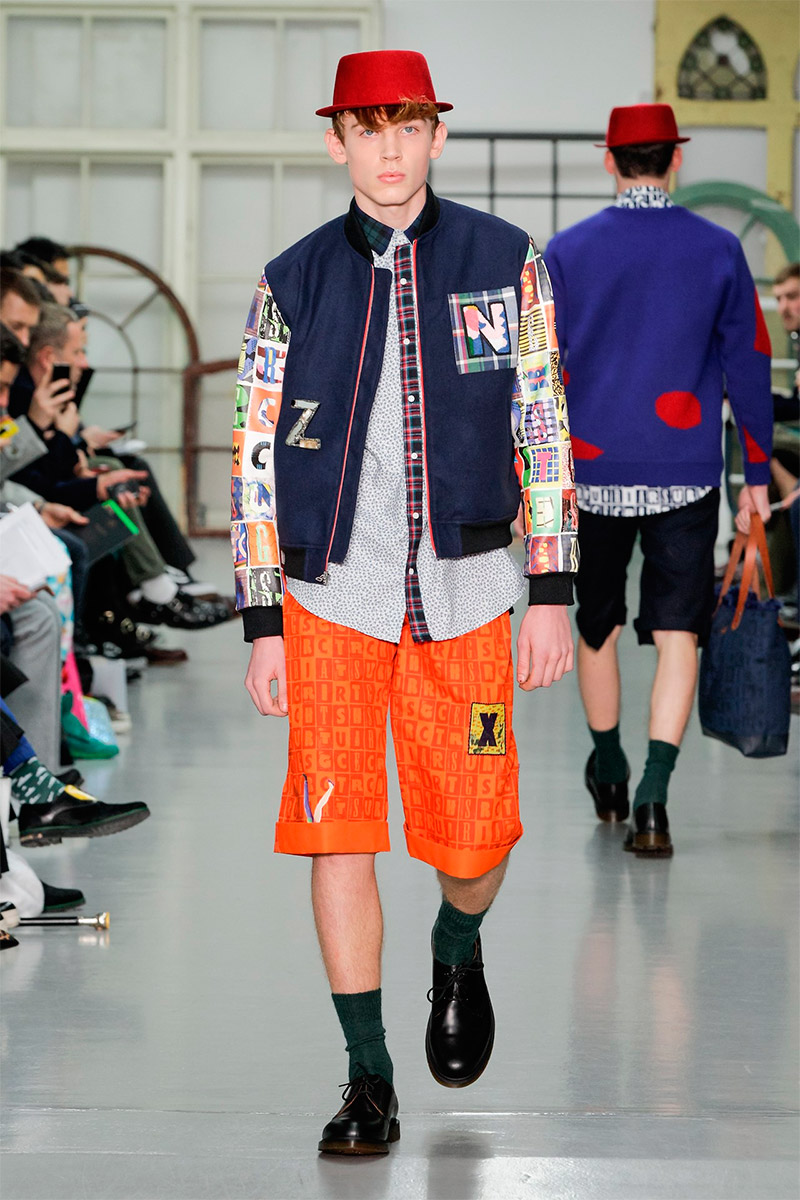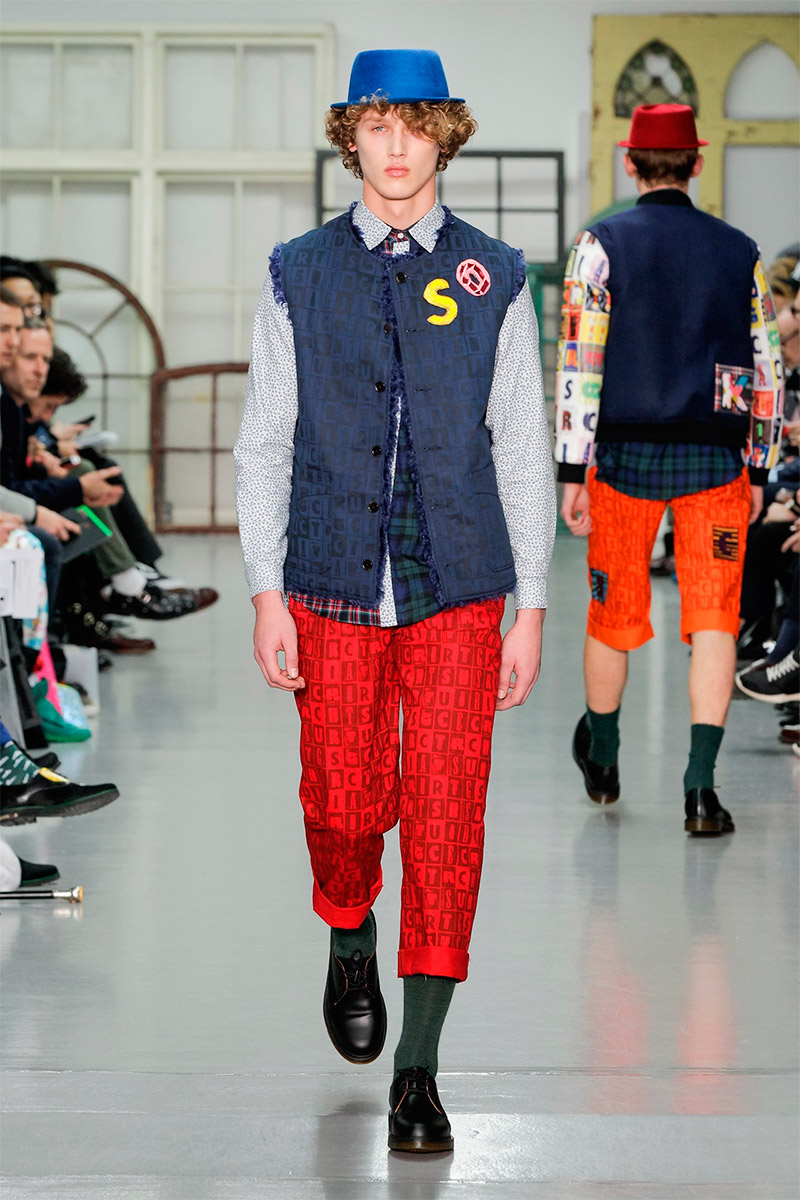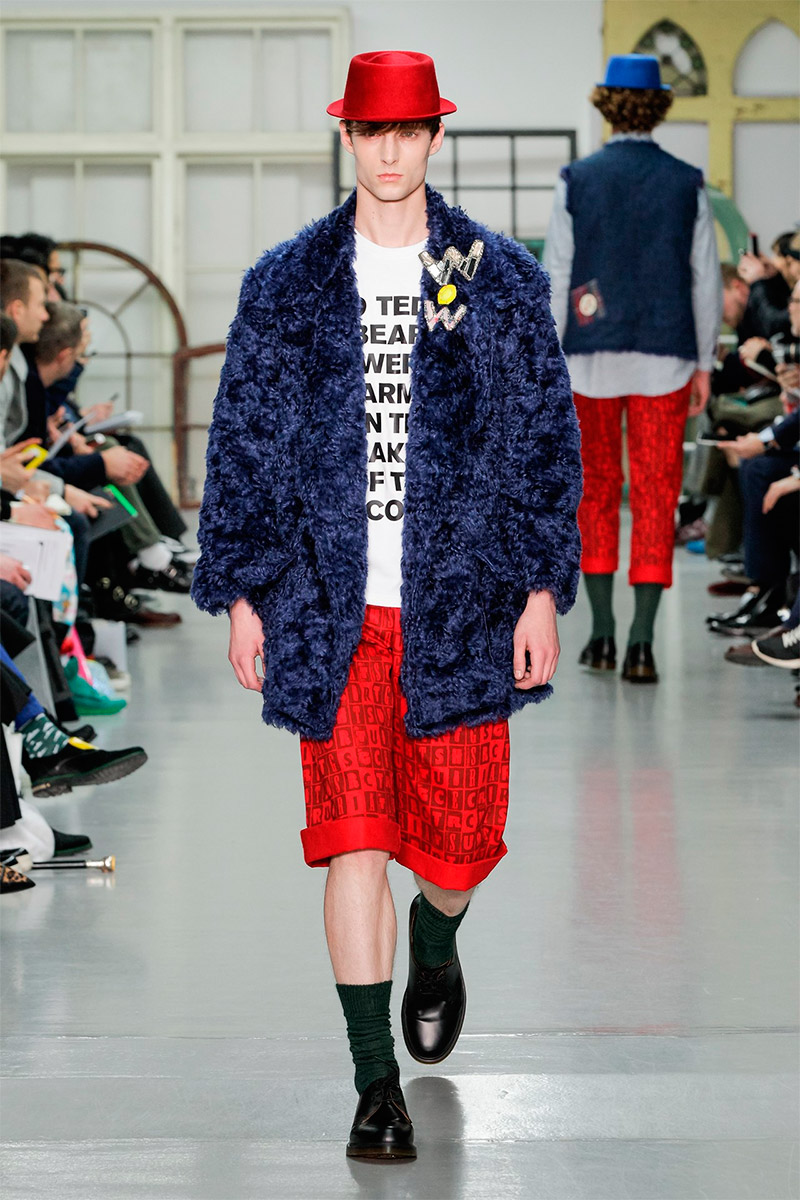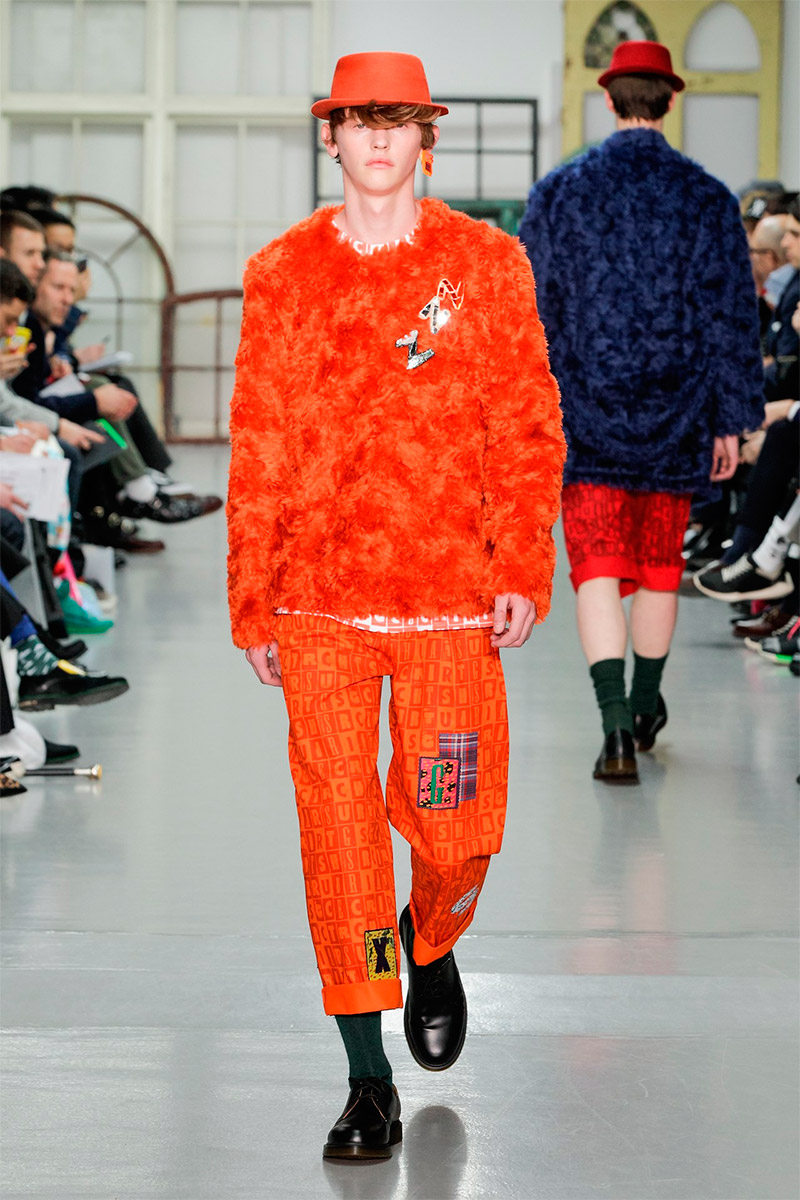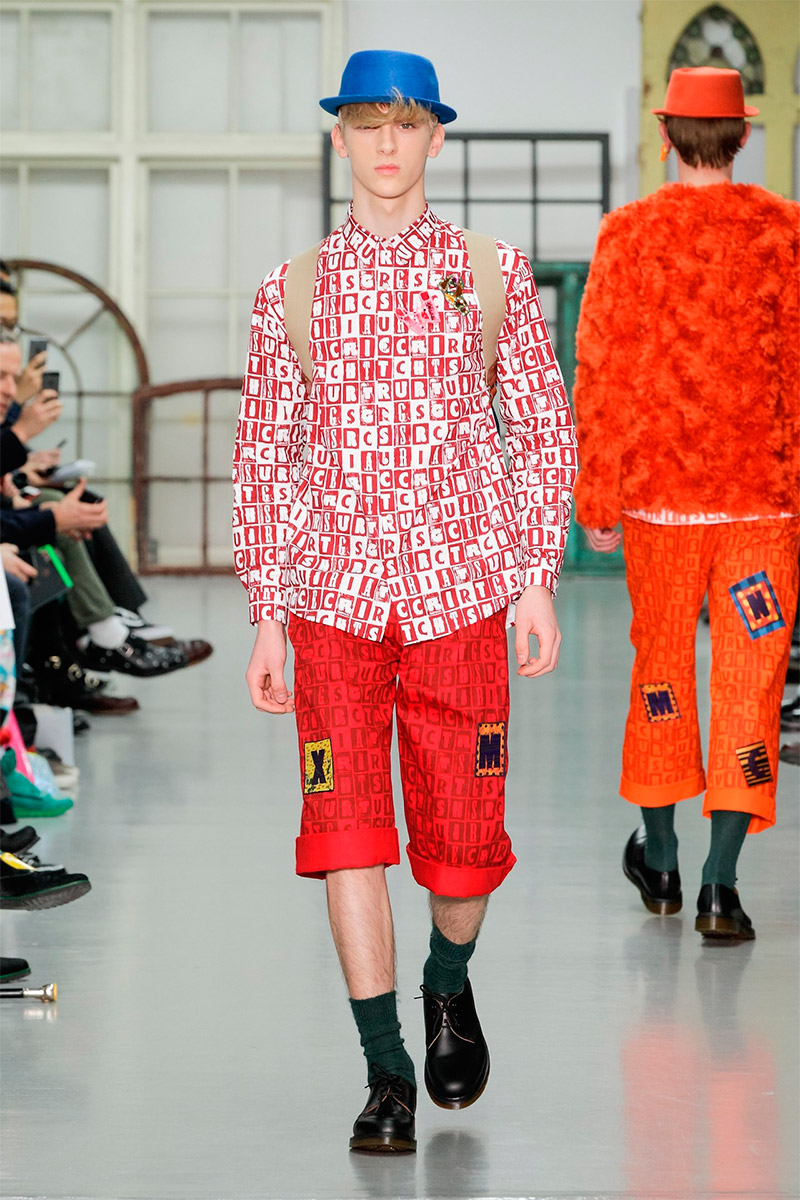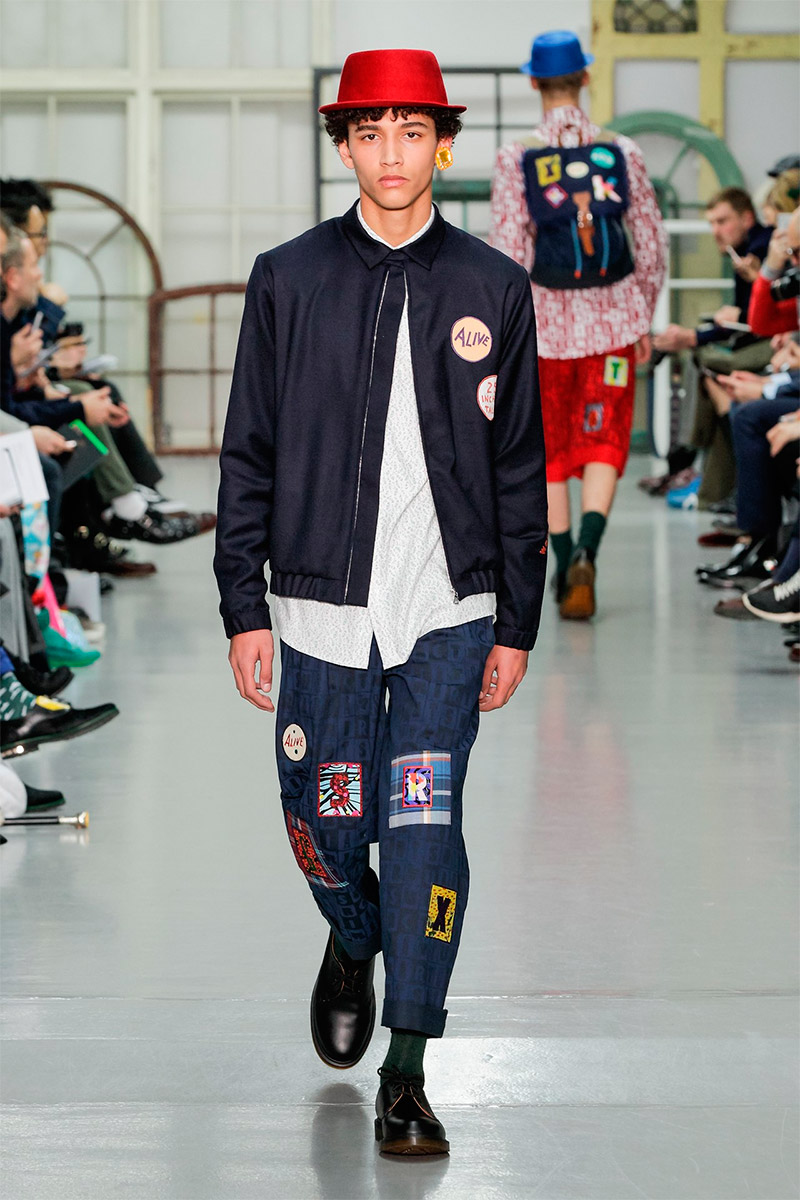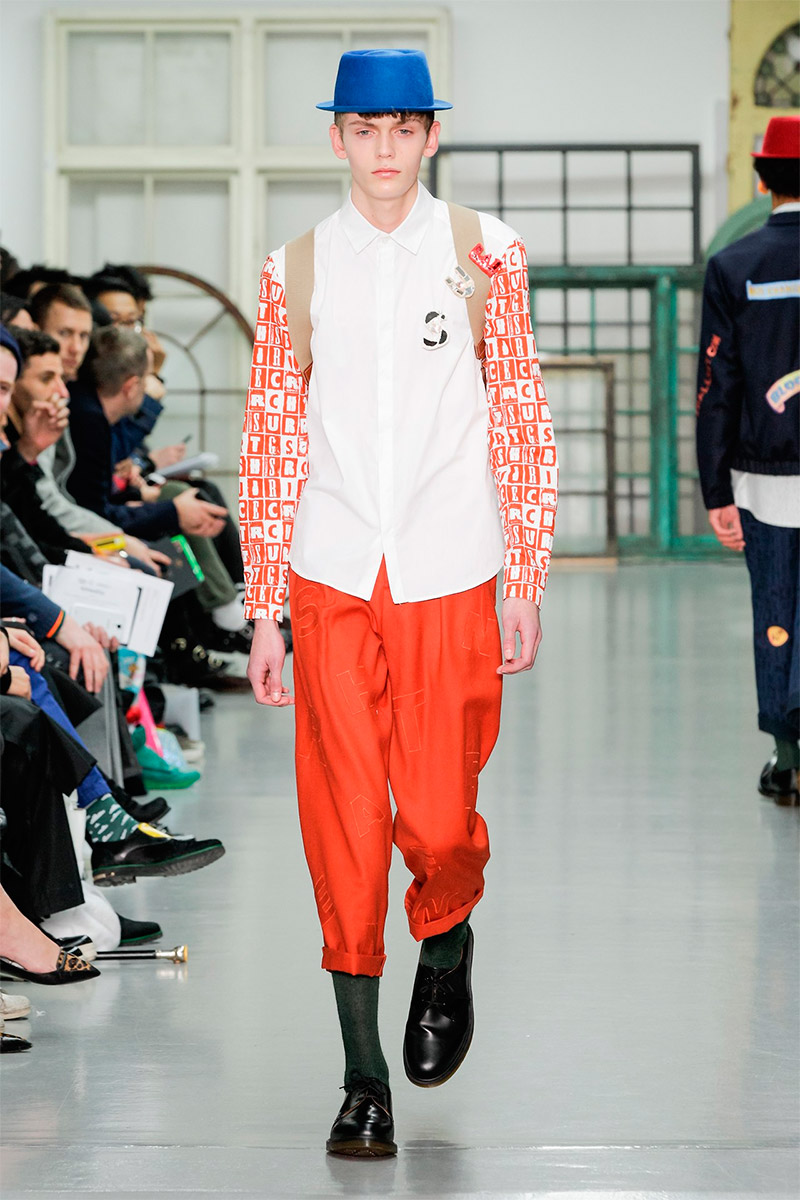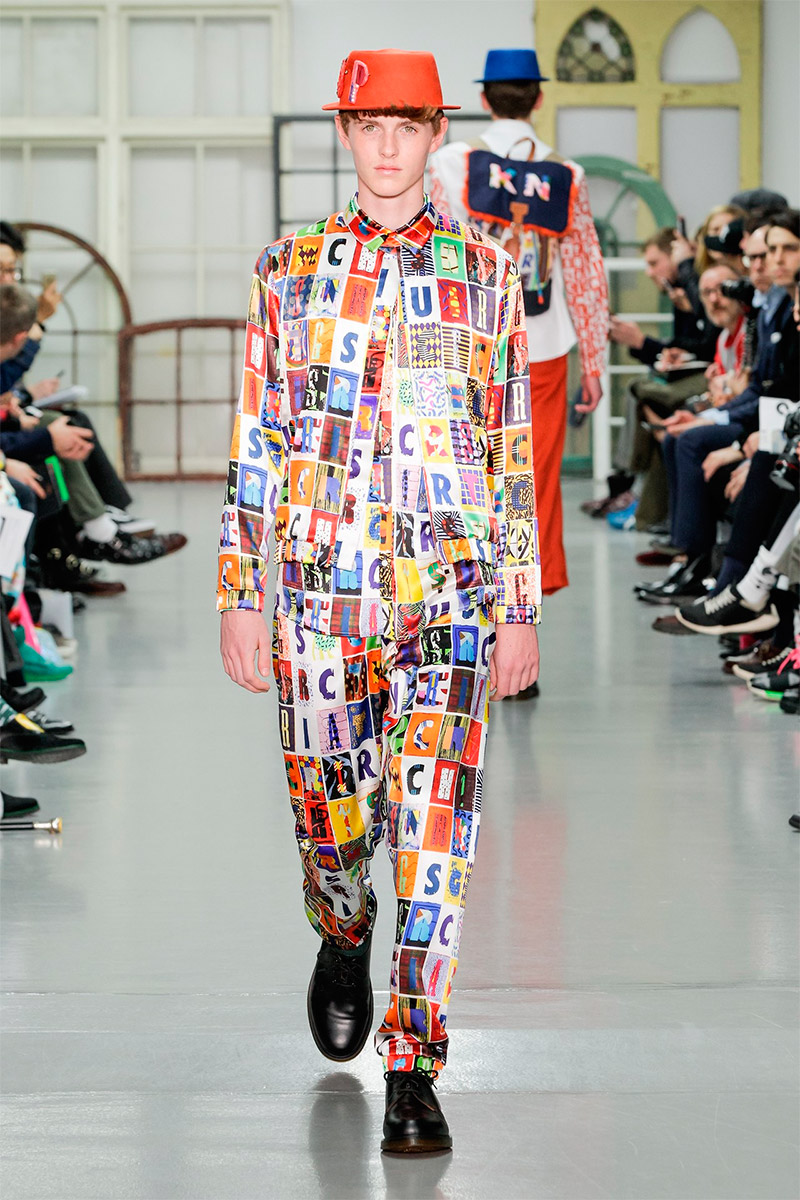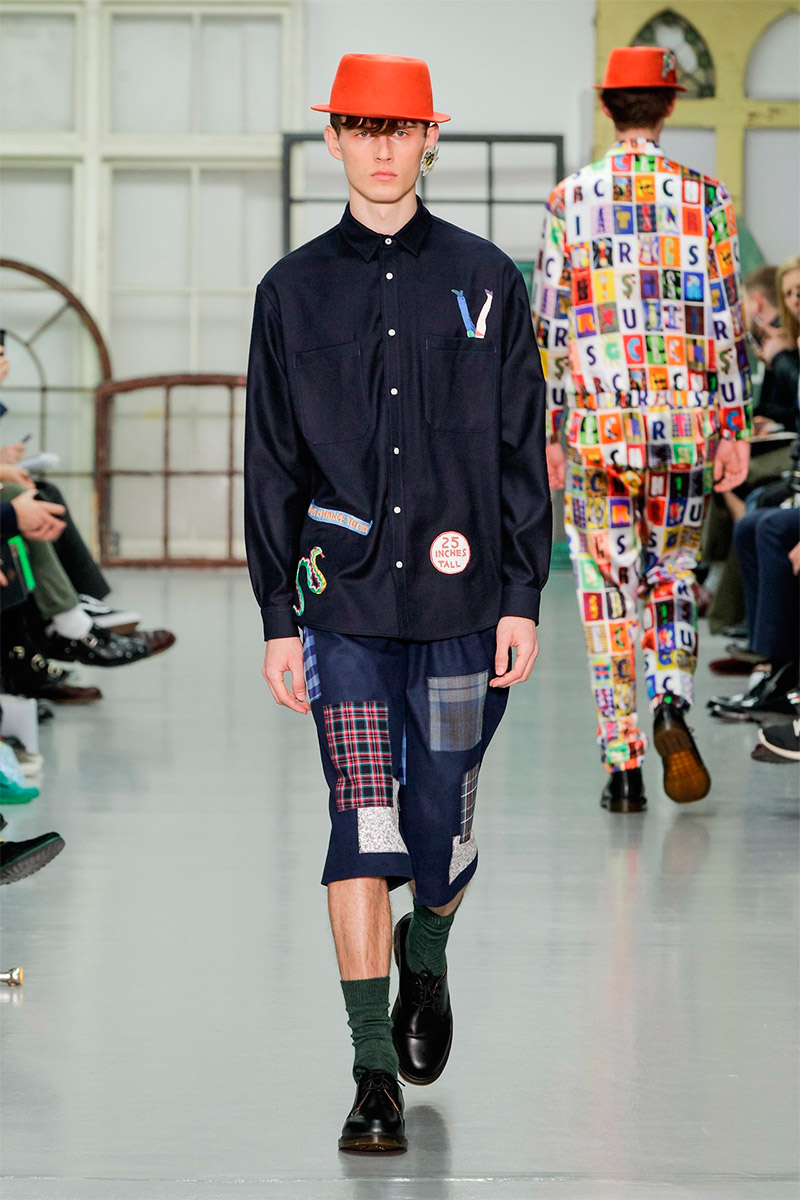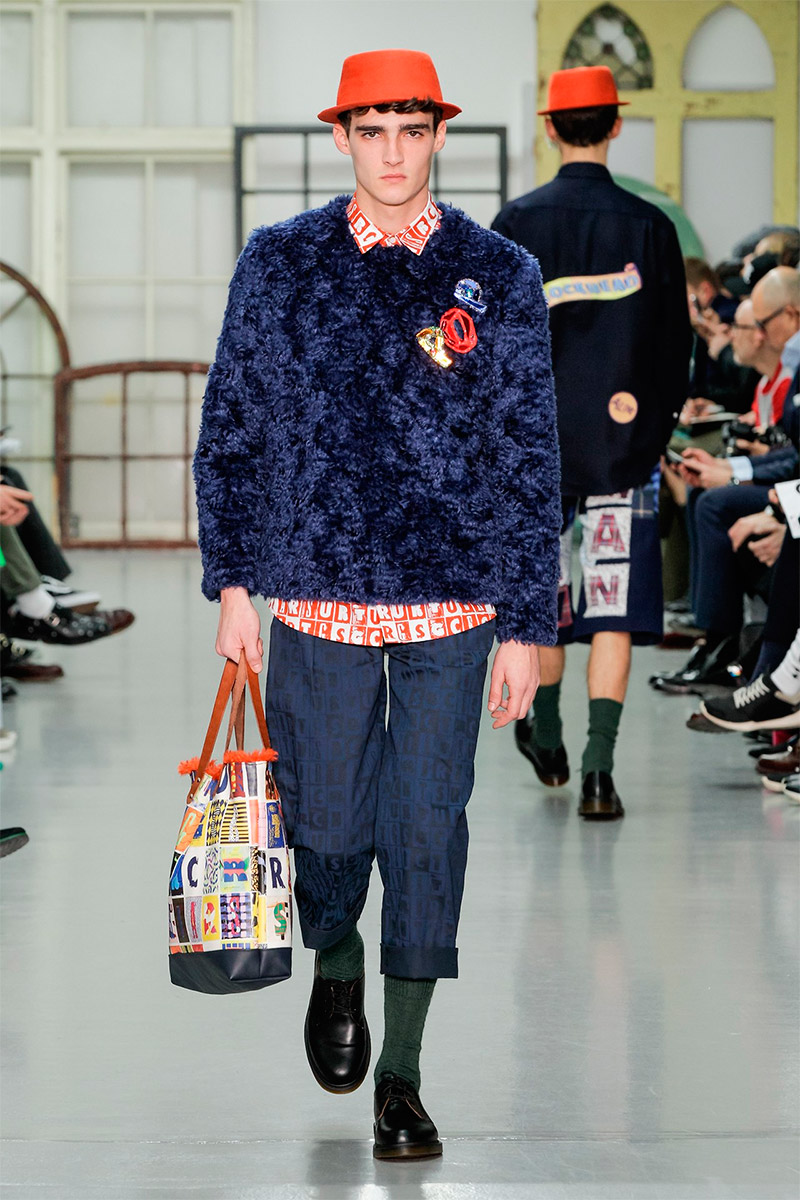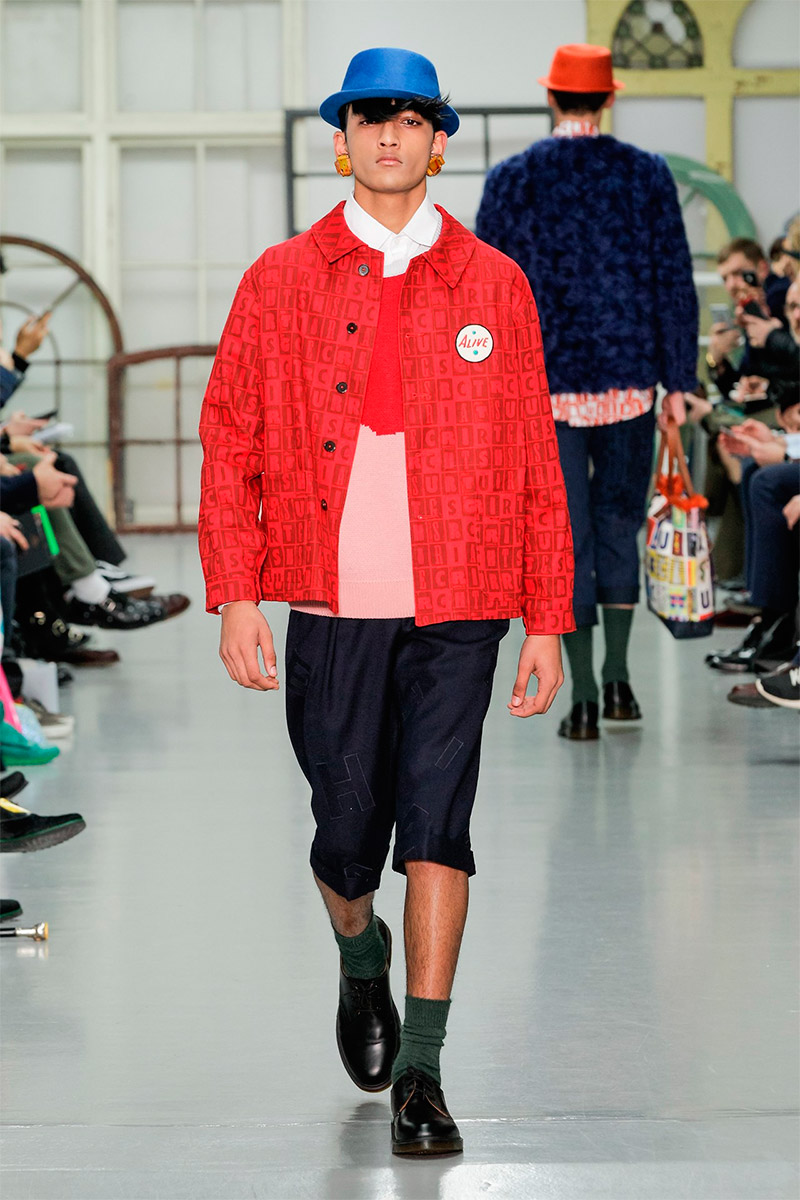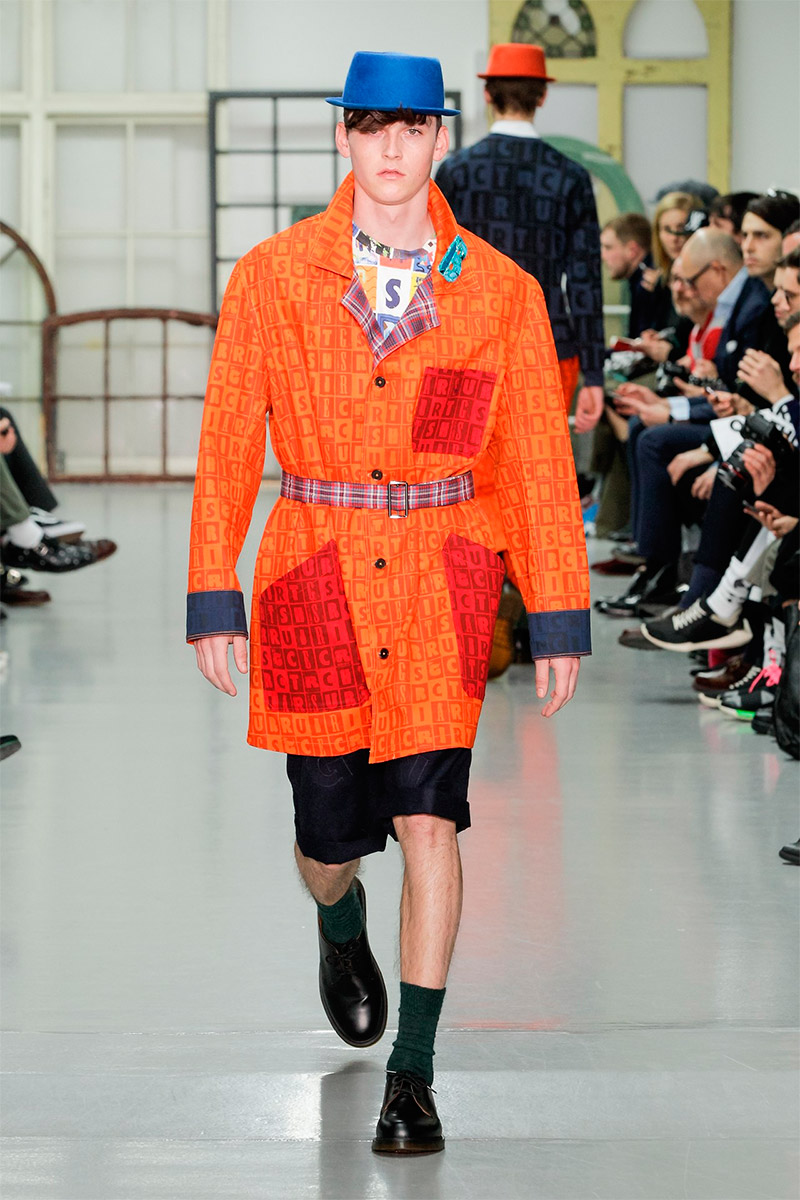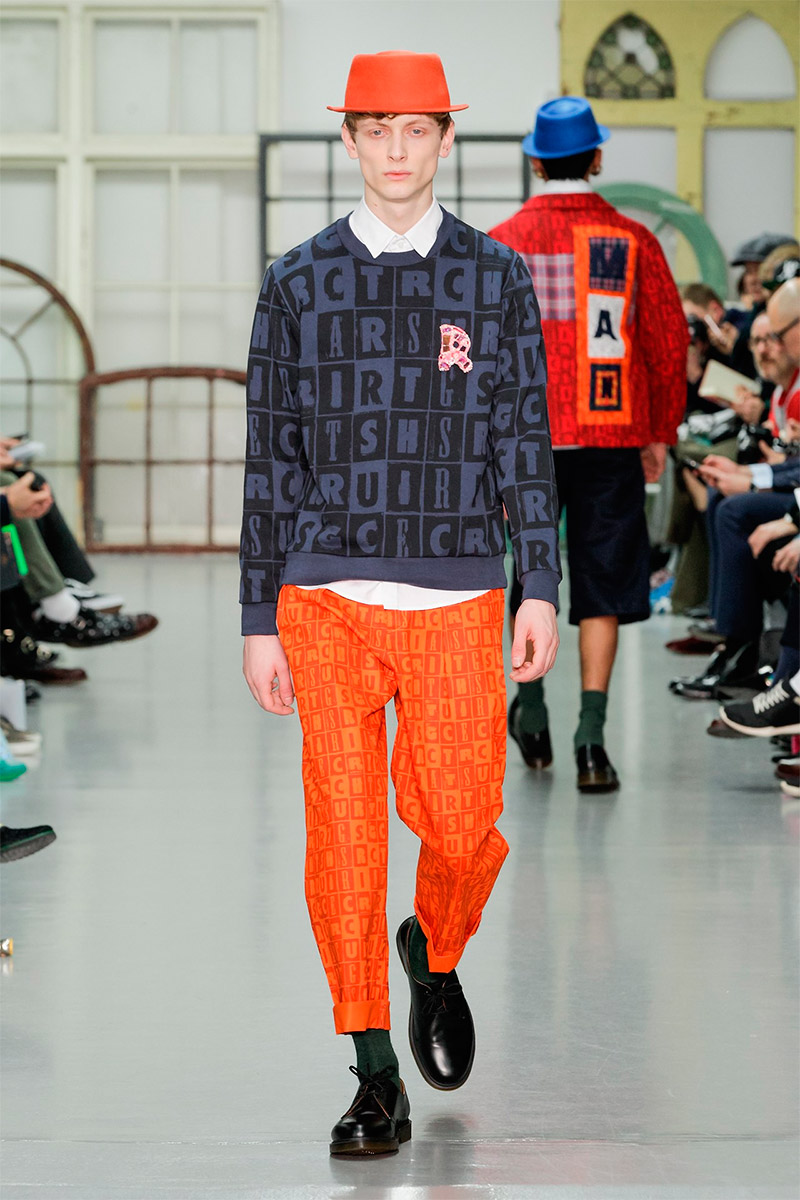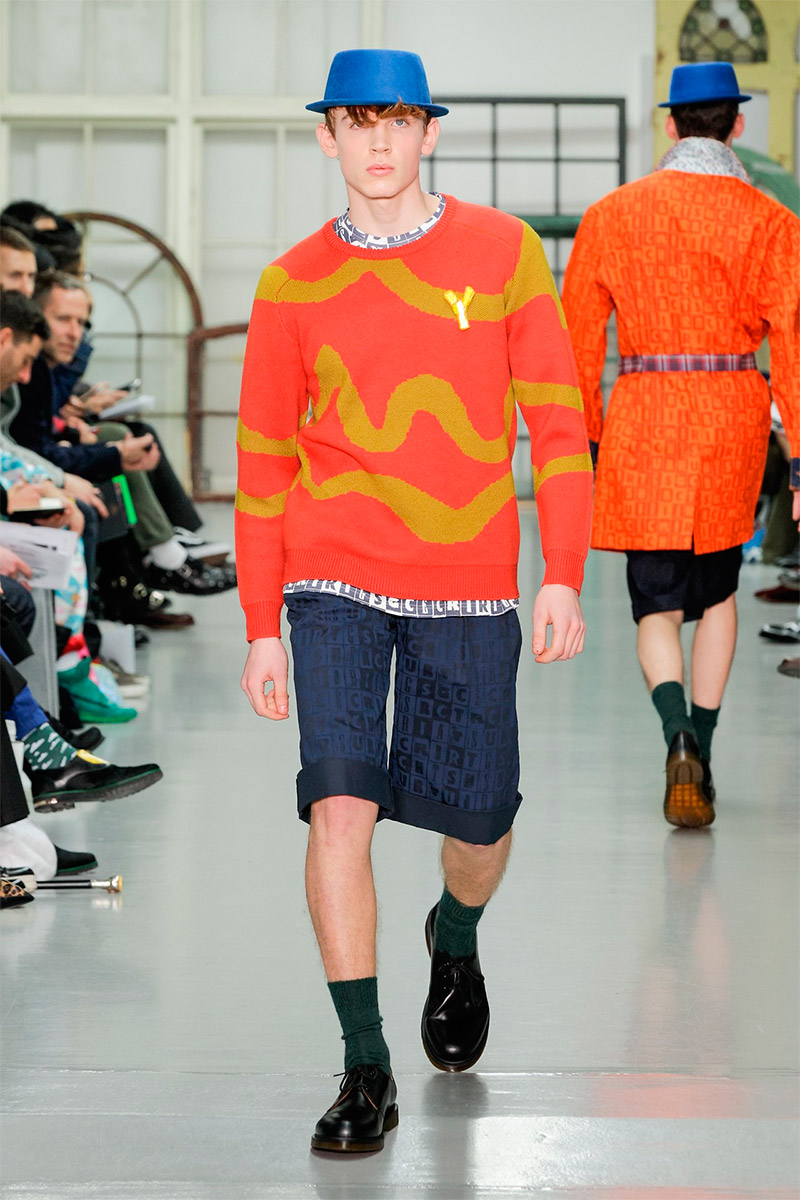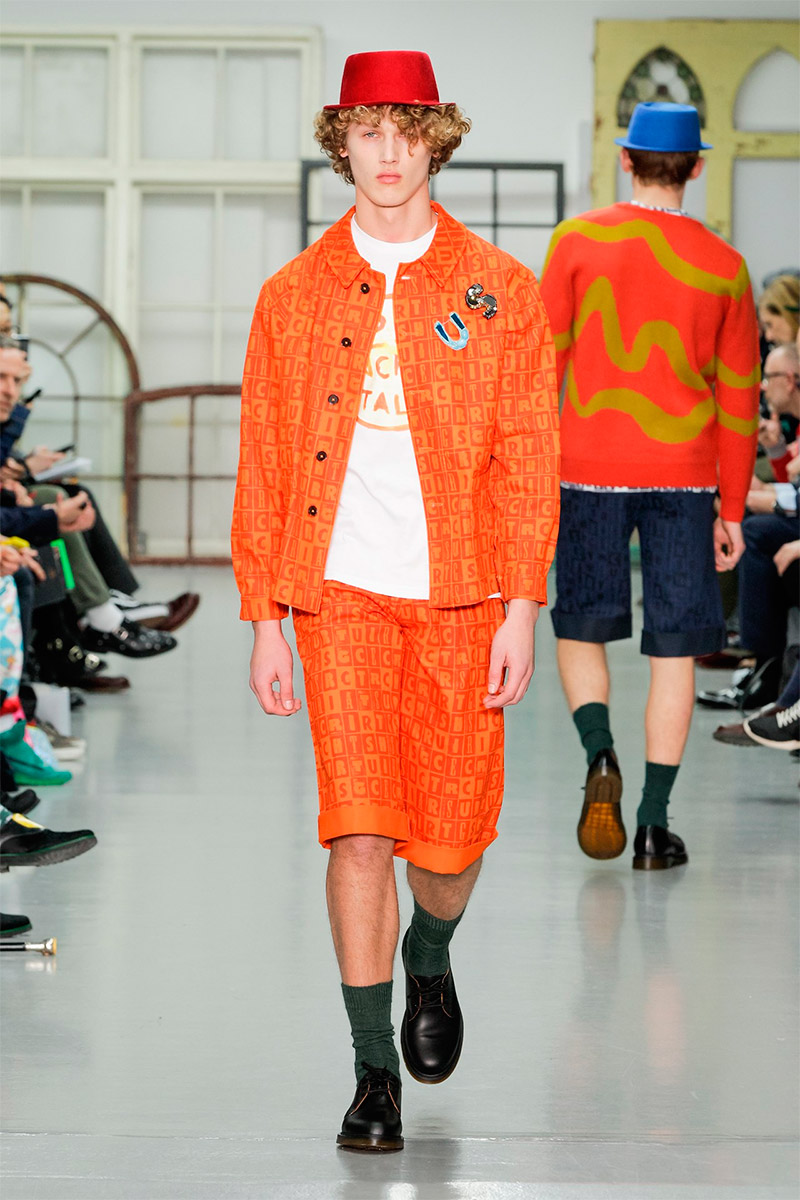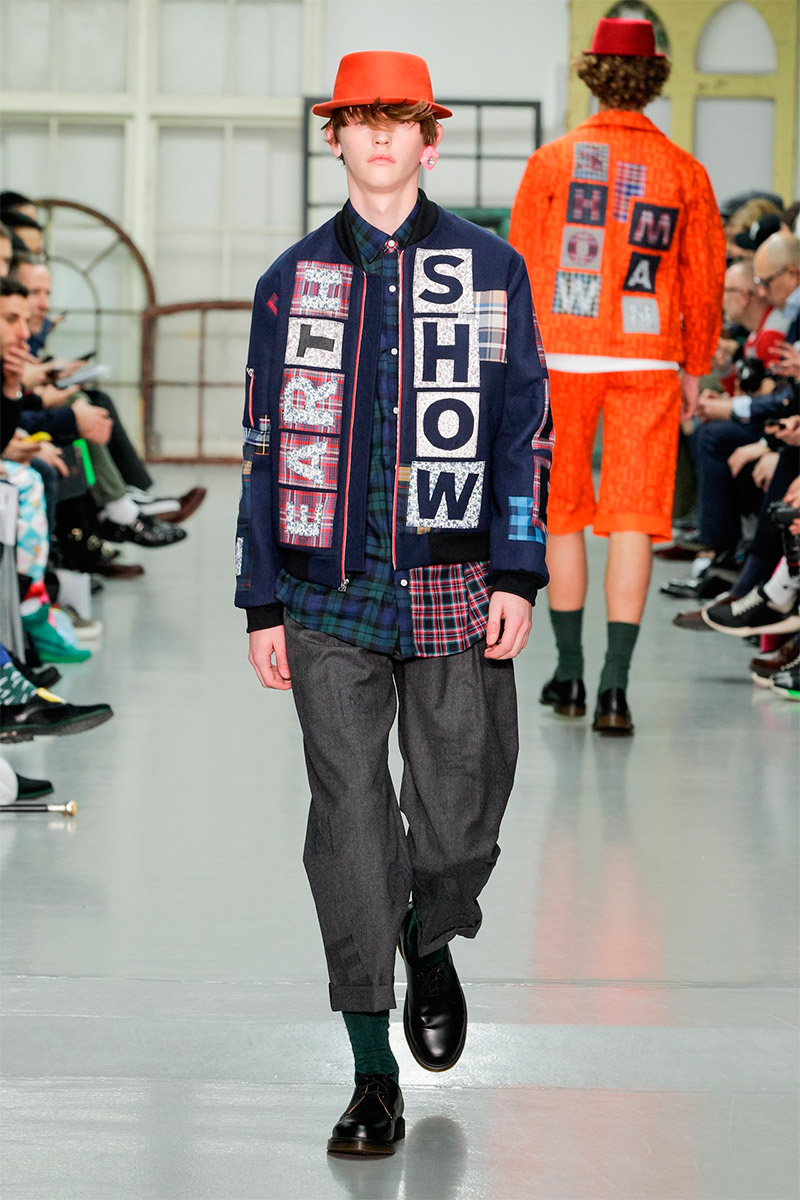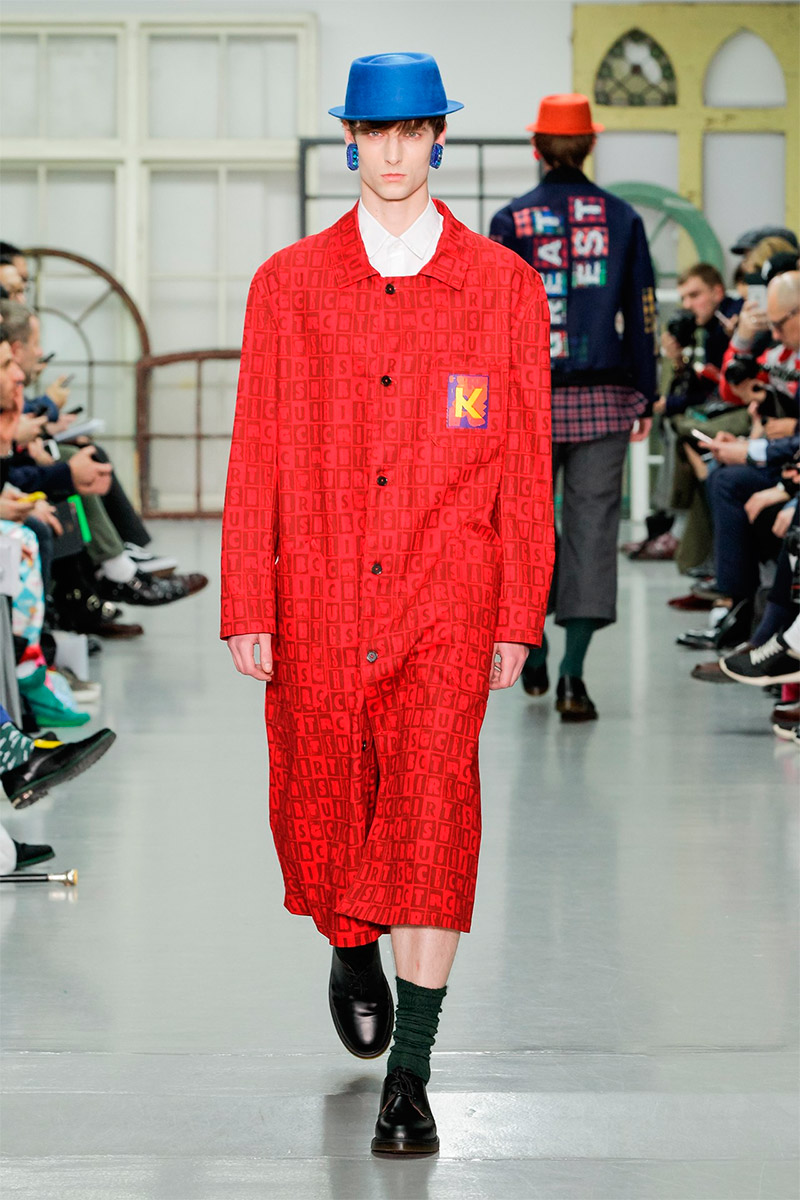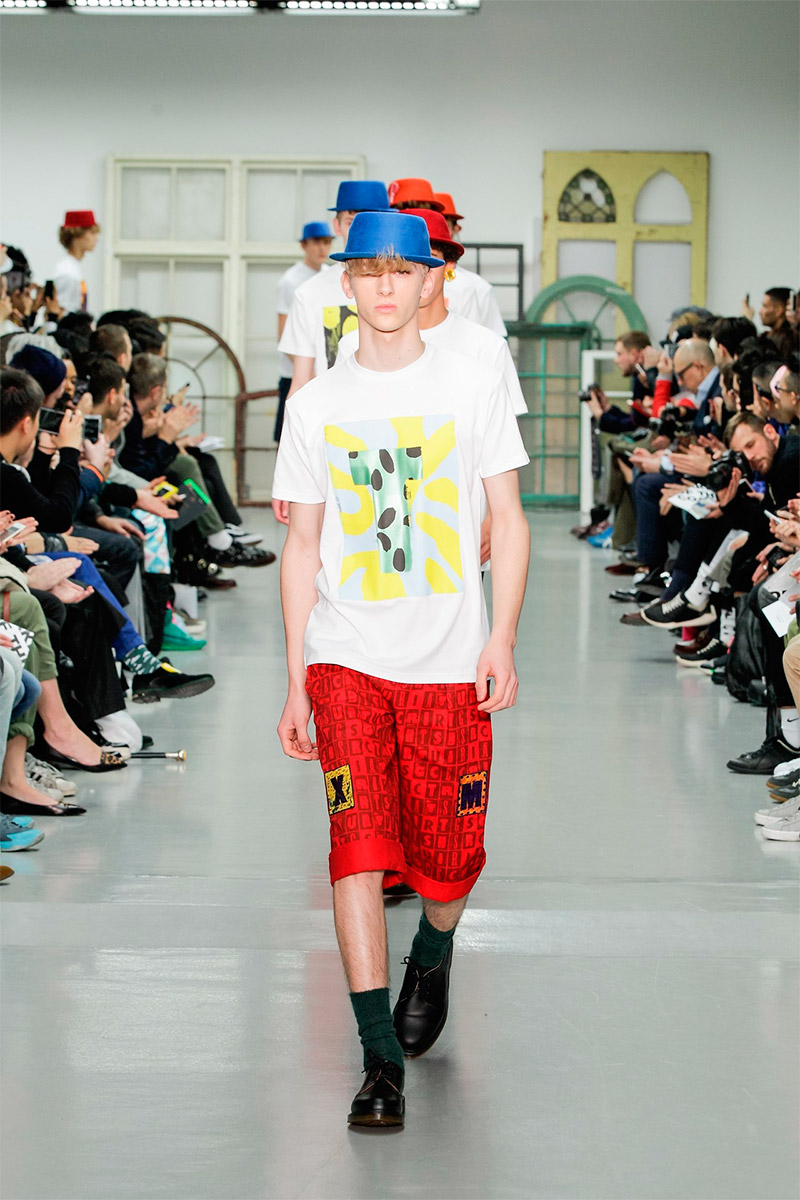 "Kit Neale Joins The Circus" said the invitation for the very first show in the more intimate Victoria House show space of this season's London Collections: Men schedule.
With his Fall/Winter 2015 Kit Neale collection, British NEWGEN MEN designer Christopher Neale stepped away from the label's signature illustrative style and chose for a more graphic approach. Inspired by the work of Fred G. Johnson – a prolific circus sideshow banner artist – typography played a huge role in this season's collection.
The graphic lettering prints were inspired by Barney Bubbles – best known for his work in the British independent music scene in the '70s and '80s – and the contemporary work of Dutch typographical artist Job Wouters.
A celebration of Shiaparelli's 1938 Circus collection resulted in an ensemble of workwear inspired silhouettes.
The typography T-shirt finale – in which each model represented a different letter – saying "Thank you LCM" was the perfect ending of Kit Neale's successful and very first runway show.