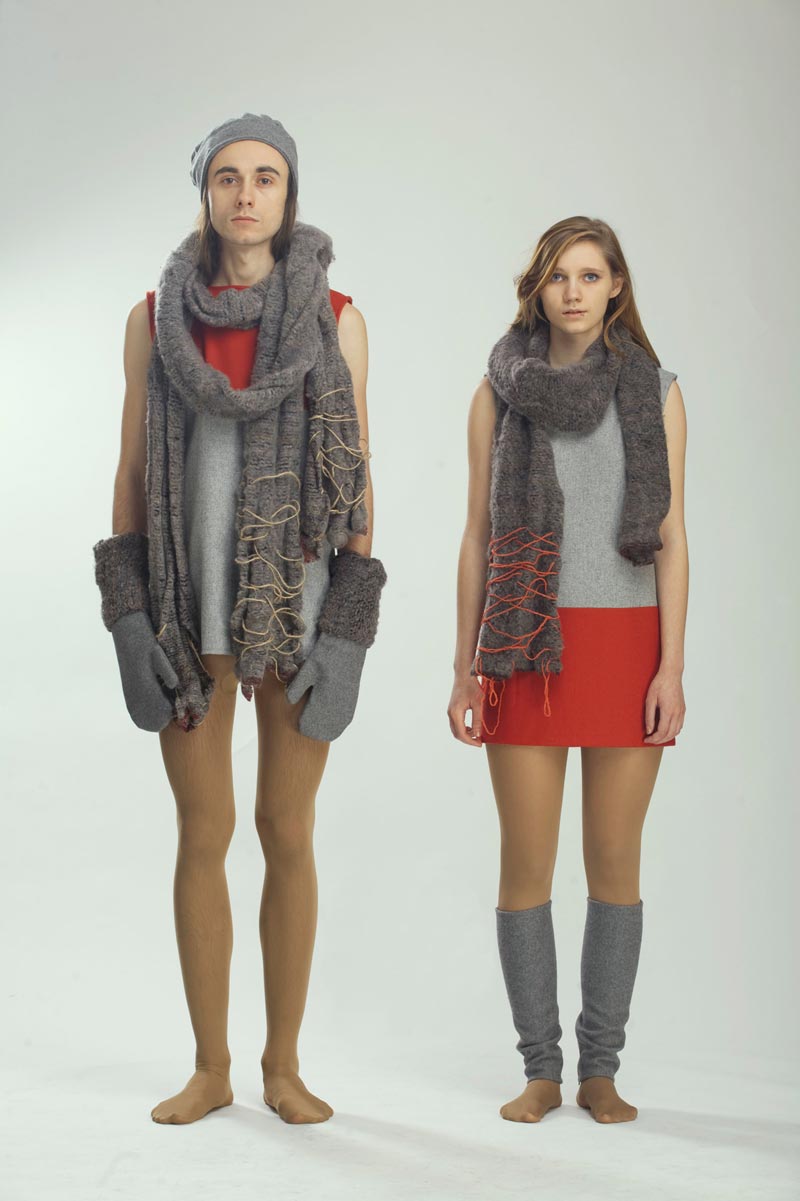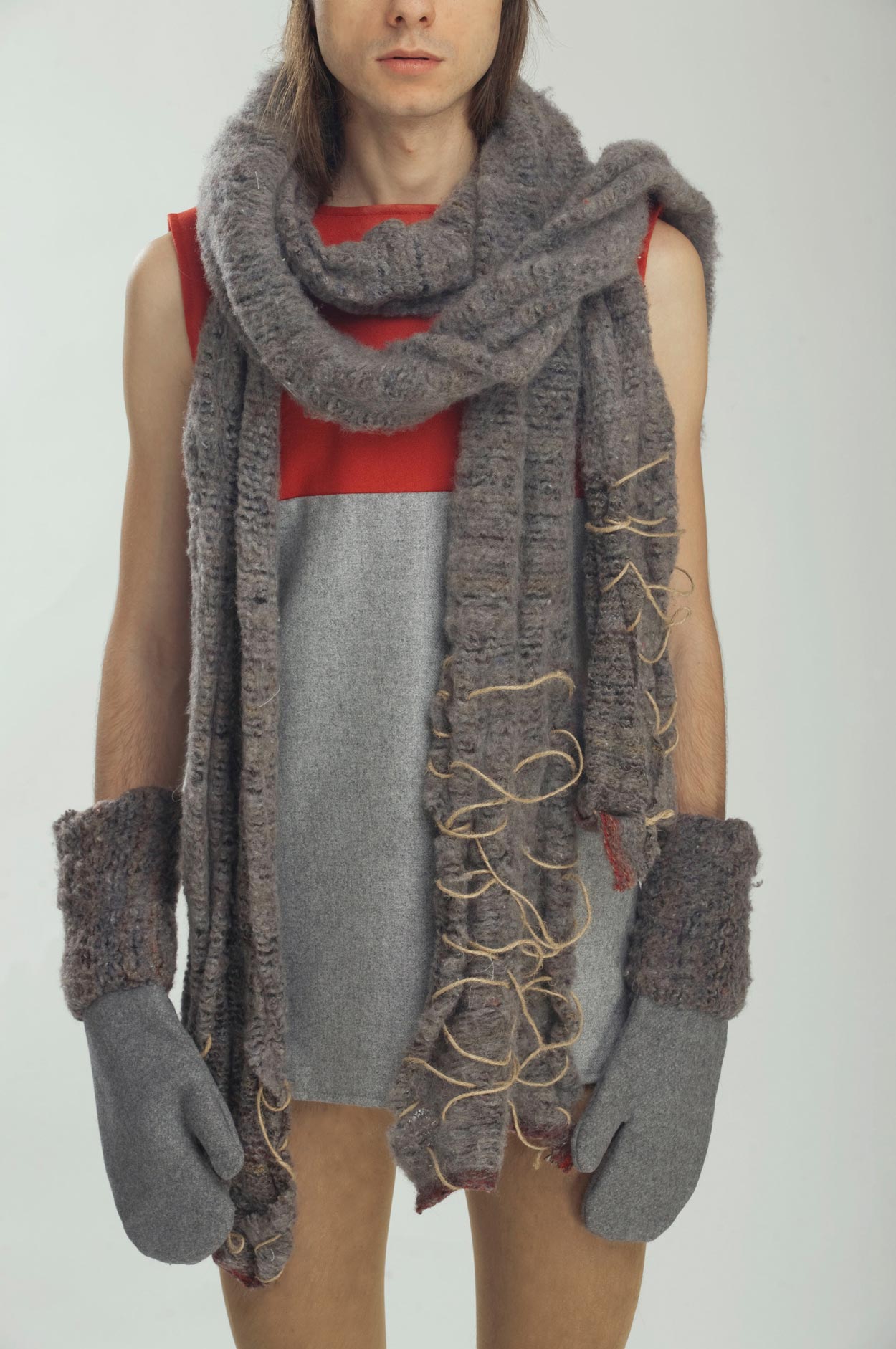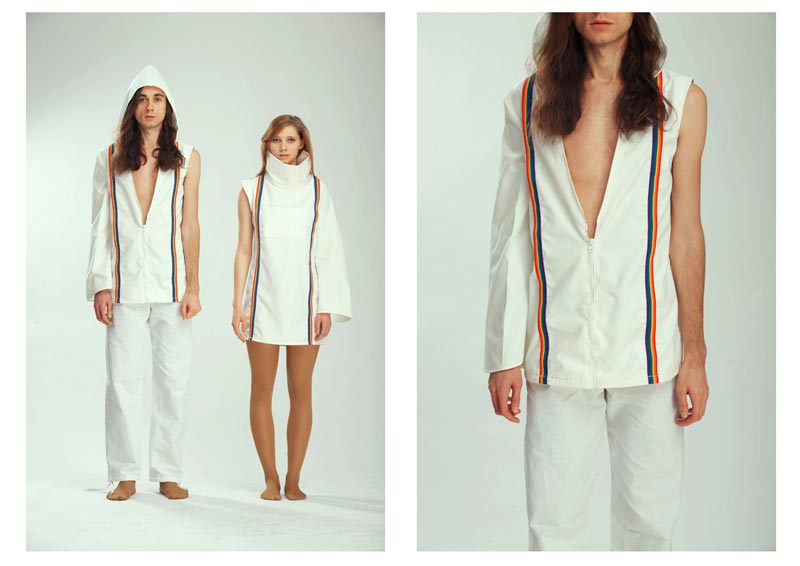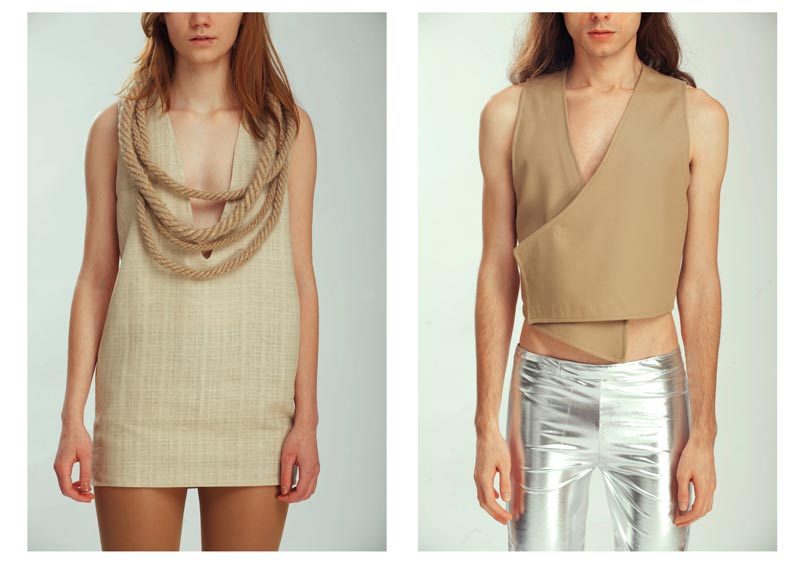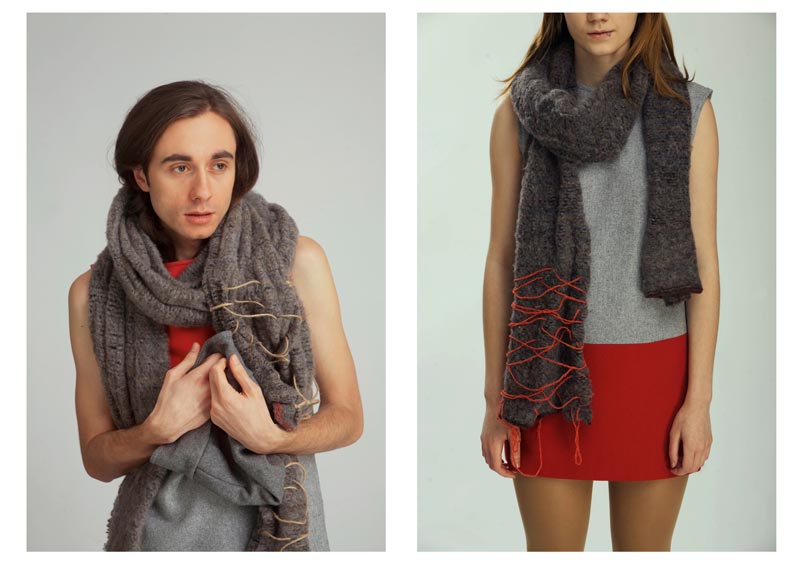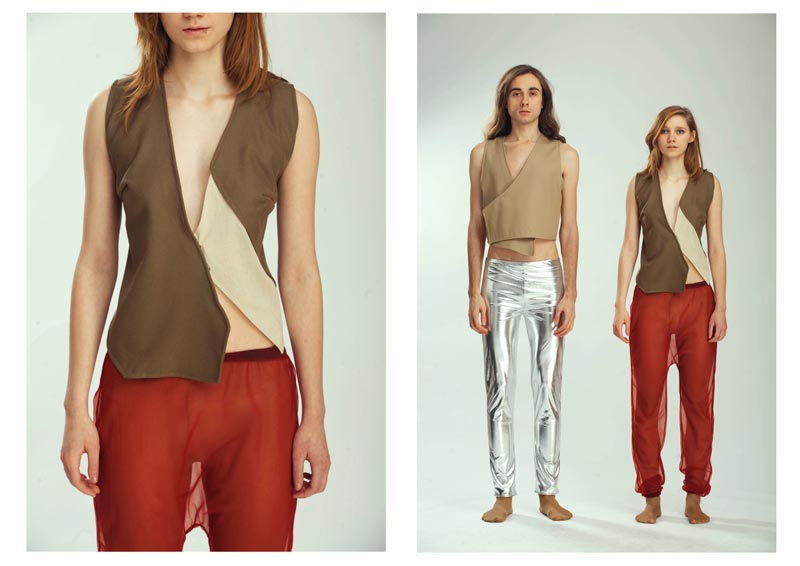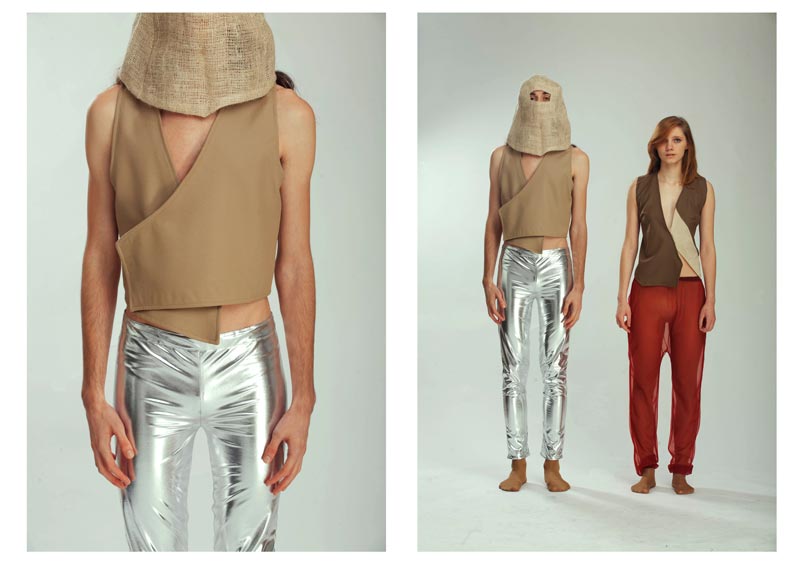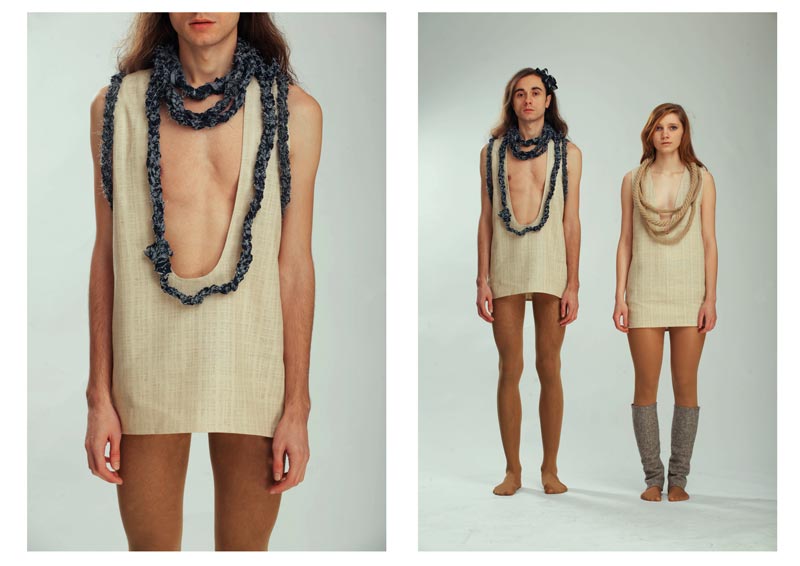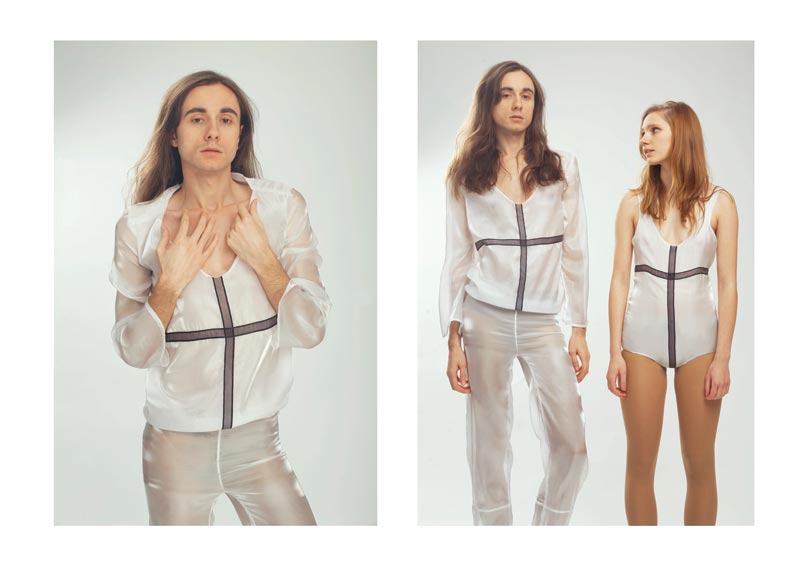 Julia Zaremba is a young costume and fashion designer from Poland. The latest artistic avant-garde collection of costumes – V'NYL – is an unconventional project, another perspective on fashion, emphasizing the role reversal, inspired by a performance V' Nyl – exhibited in the theatre Central Basin Arts – the story of singles and building a new identity in a traditional society. Collection consists of ten suits – five women and five men. Projects are created in the spirit of unisex. Their symbolic significance is important. Simple form, unconventional design, geometrical cuts and original converging different textures are characteristic for the collection.
JULIAZAR is a fashion brand created in 2010 by Julia Zaremba costume maker and avant garde fashion designer. Combination of fashion and art contributes to unique projects (costumes, off fashion) which characterize unconventional design, simple form, functionality, geometrical cuts and converging different textures. All clothes are produced mostly from eco-friendly fabrics made from natural fibres.
Every single project is treated in an individual, unconventional manner and is therefore extraordinary, unique, with a remarkable style specific to itself only. That gives a sense of uniqueness customer purchase. Not only are they used for various film, theatre productions and photo sessions but certain models can also be used by those who value natural materials and unconventional projects with simple form.
Julia Zaremba graduated from MSKPU, Warsaw and Leeds Metropolitan University, UK (BA Arts and Digital Marketing). So far her projects have been presented at significant events, fashion shows and exhibitions. Currently she is working on a MA thesis dedicated to fashion in the Institute of Art History at the University of Warsaw.  In may 2011 her last artistic avant-garde collection of costumes – V'NYL – has been presented at Fashion Week Poland (showroom).