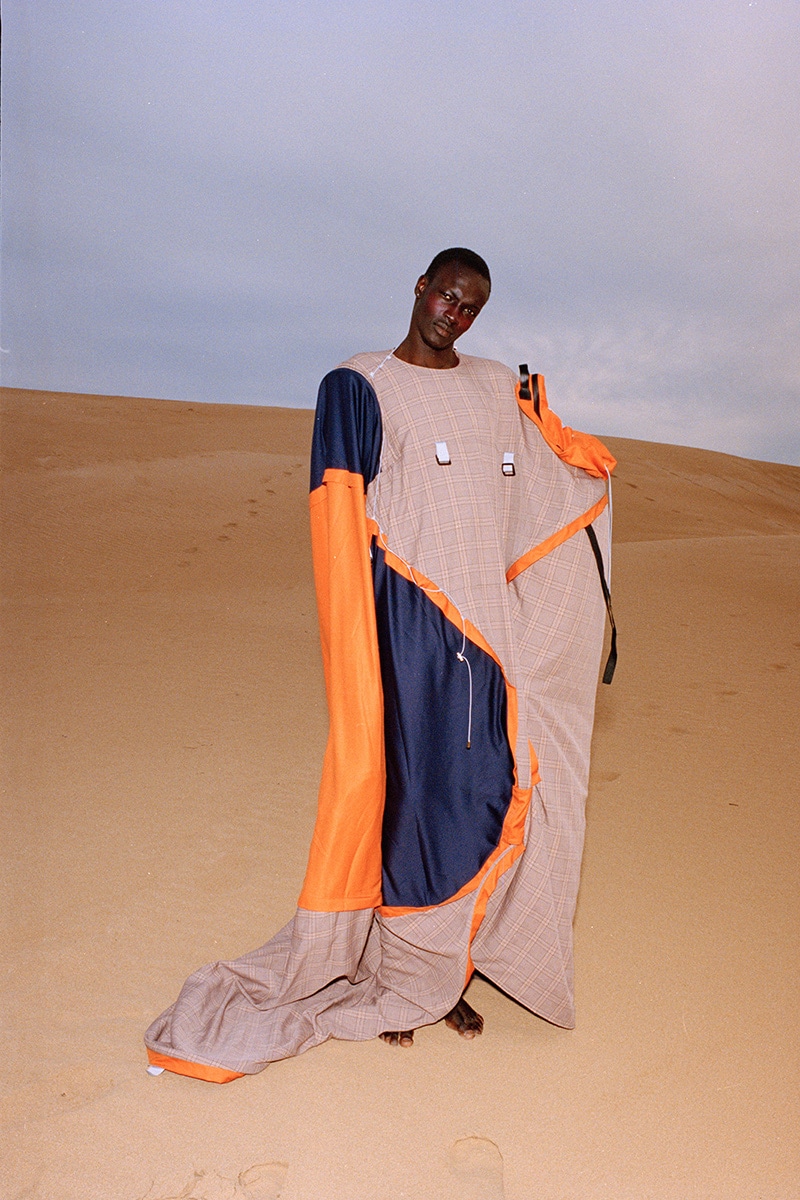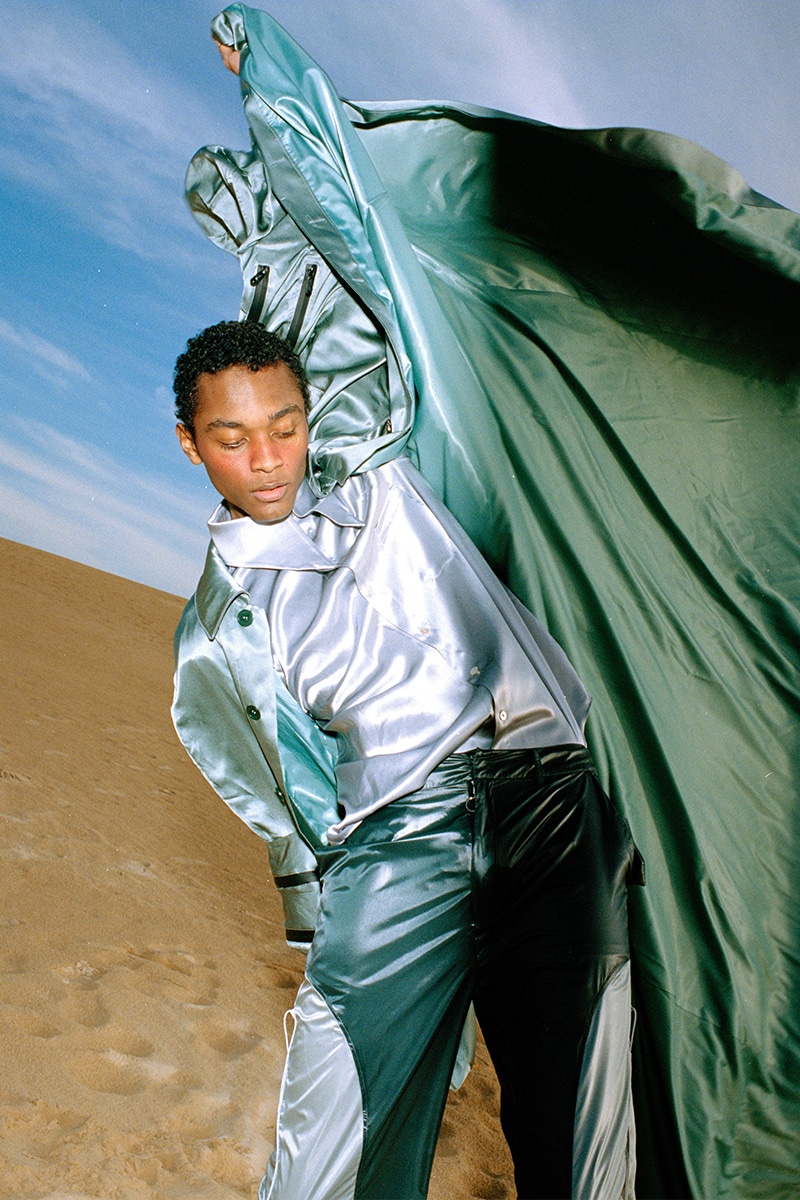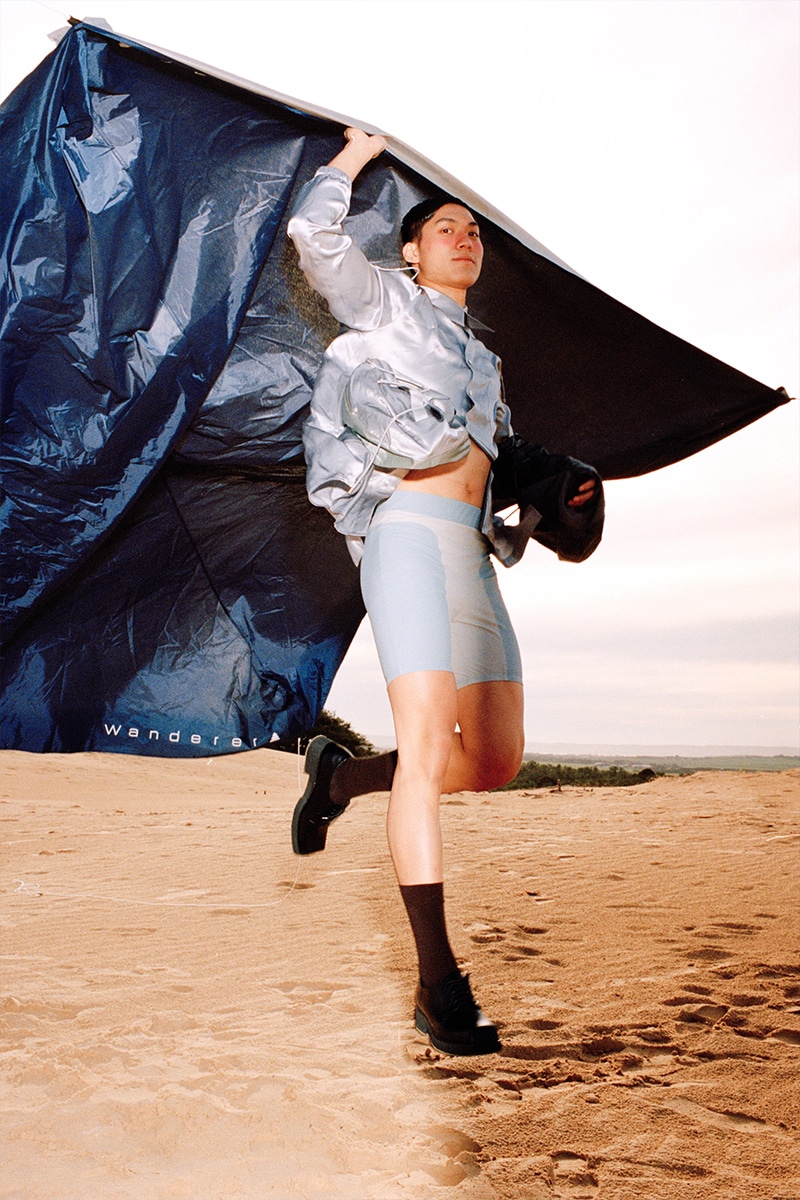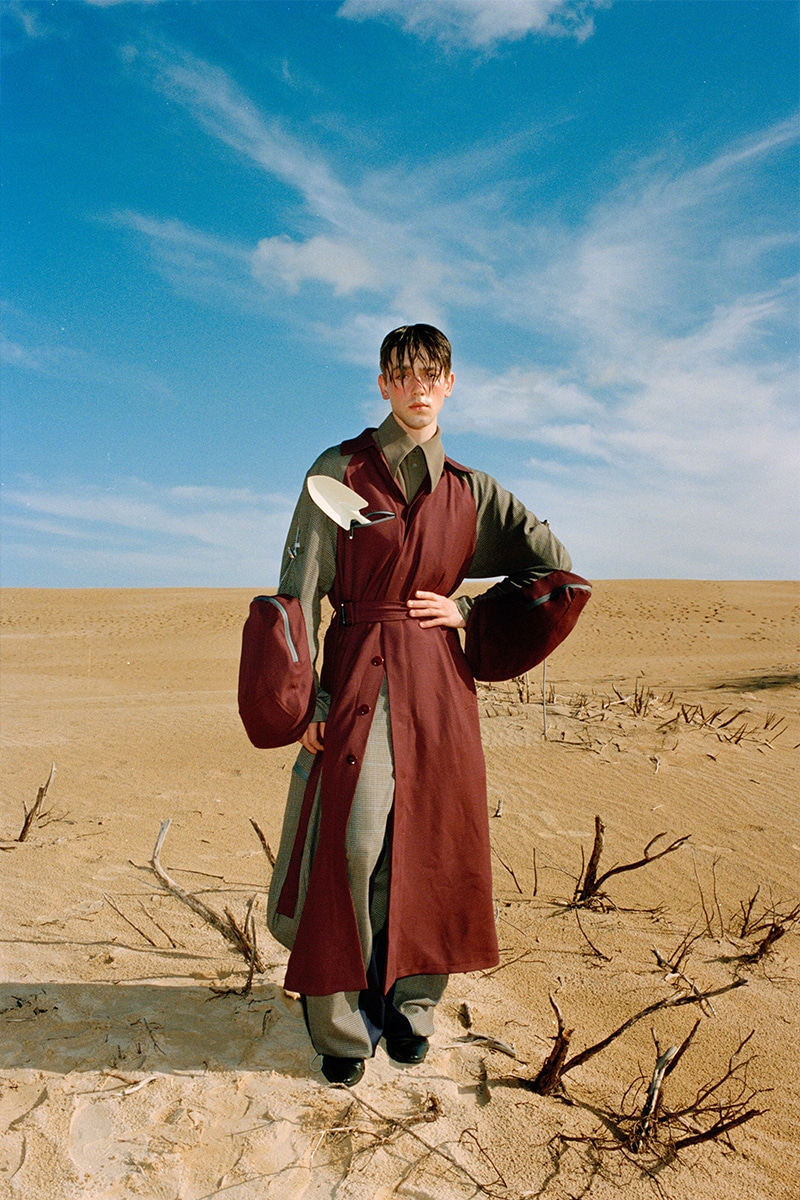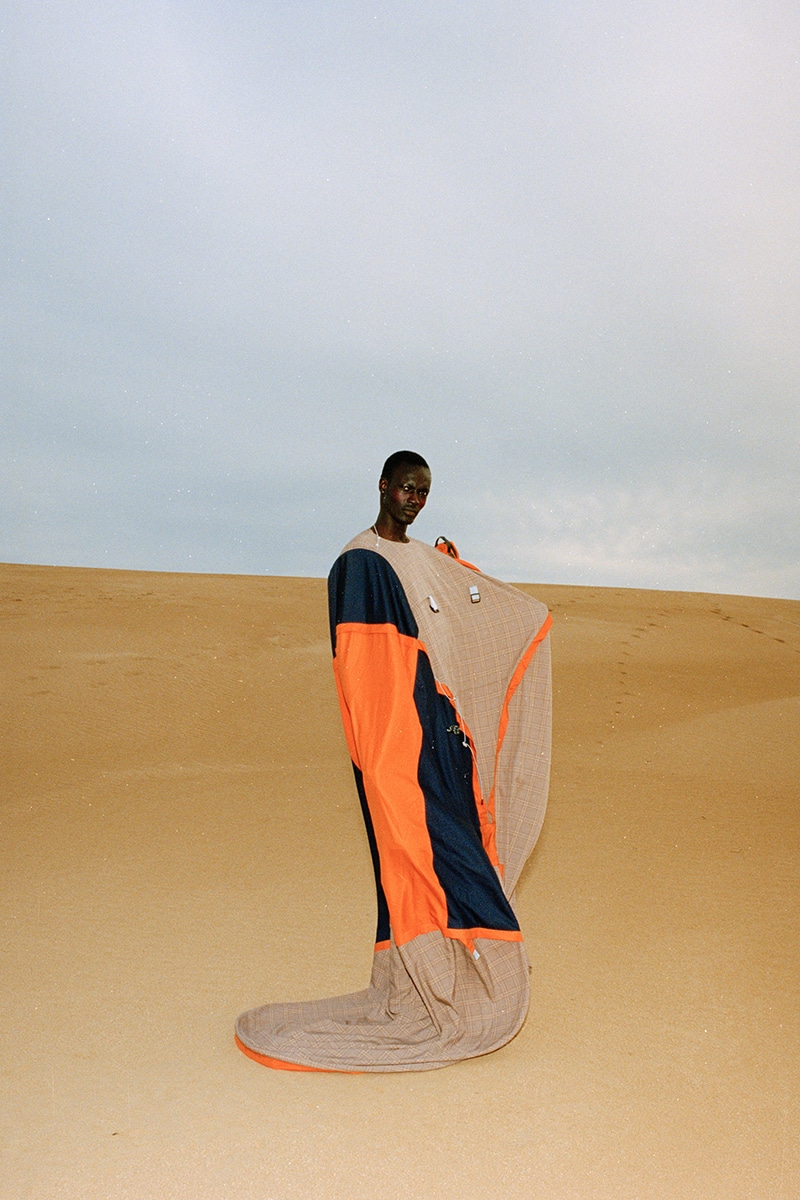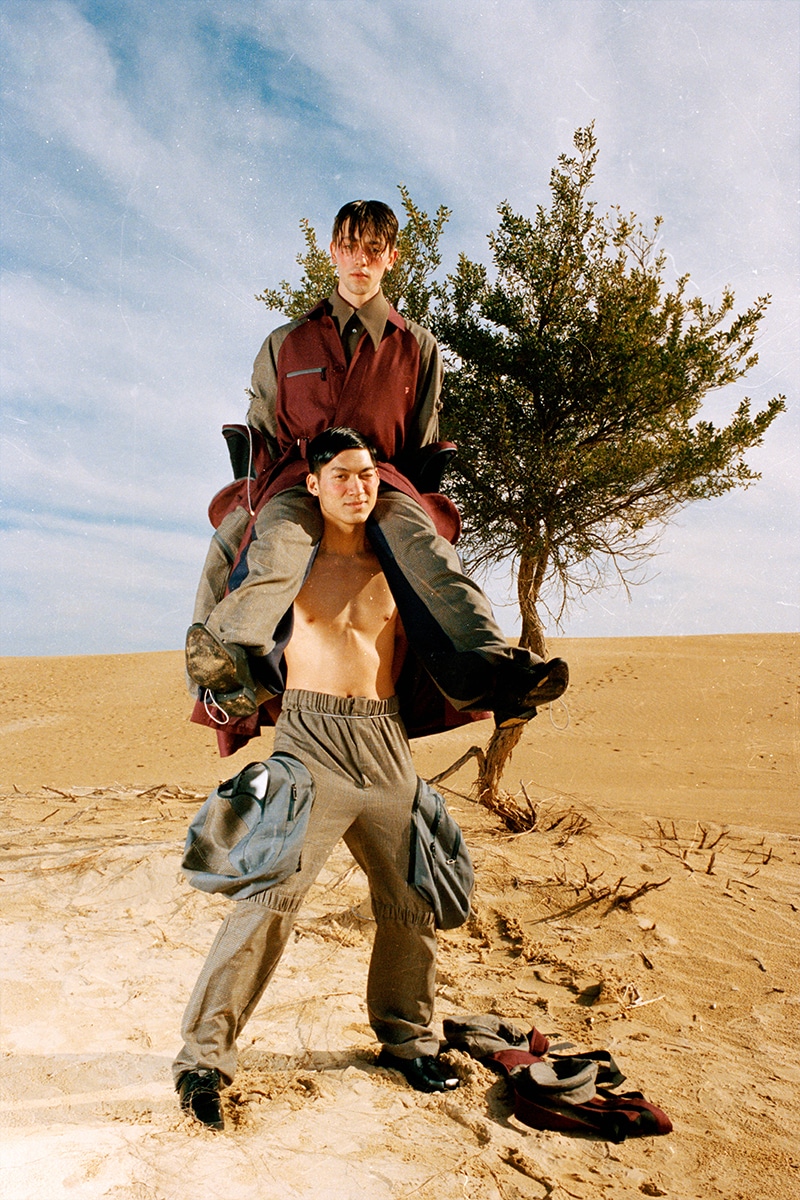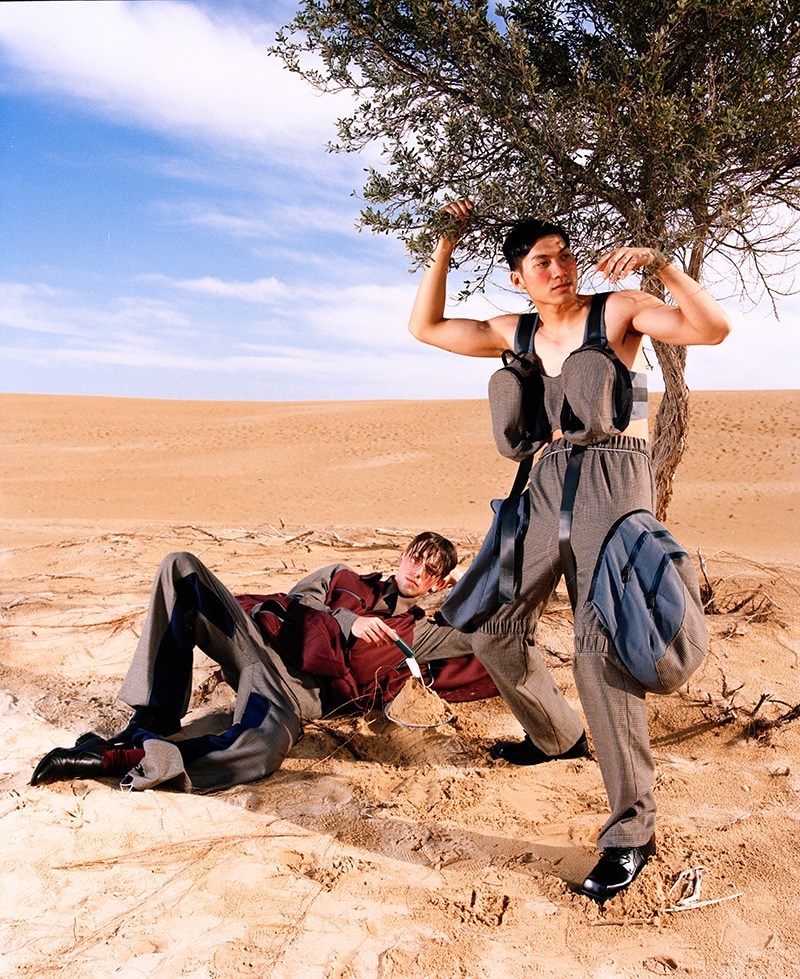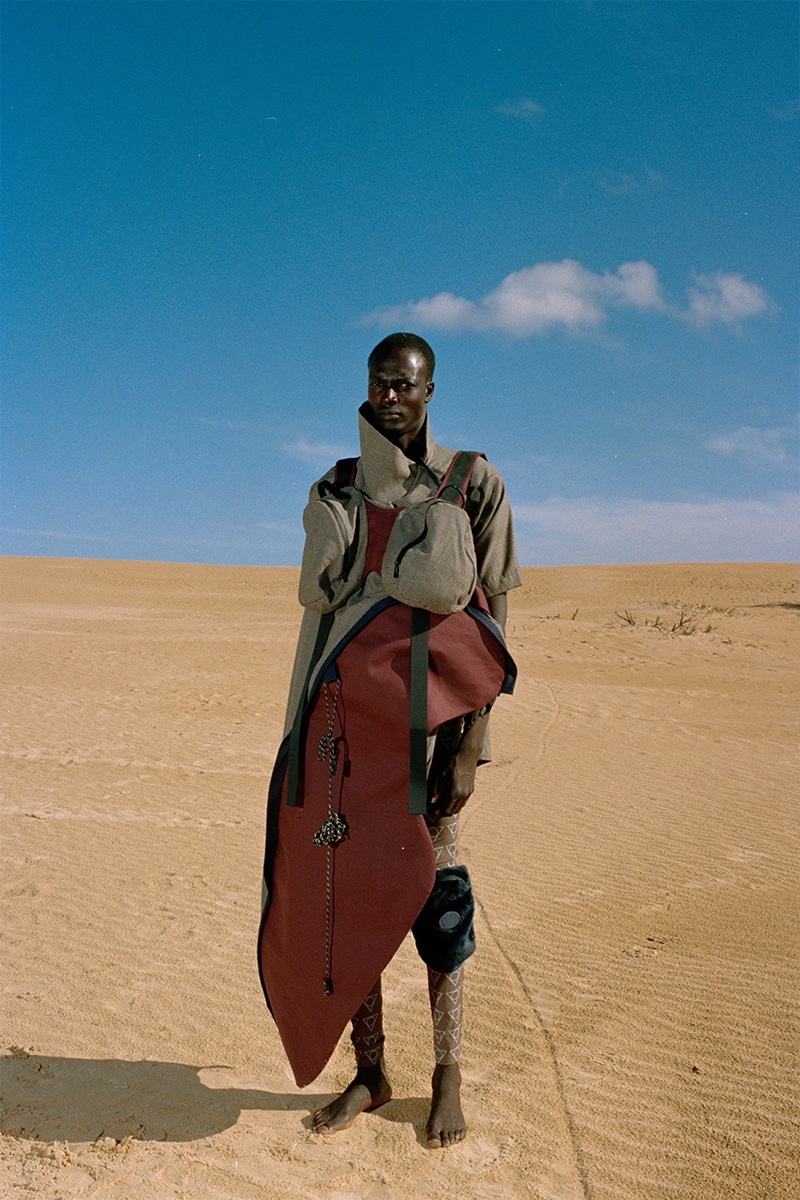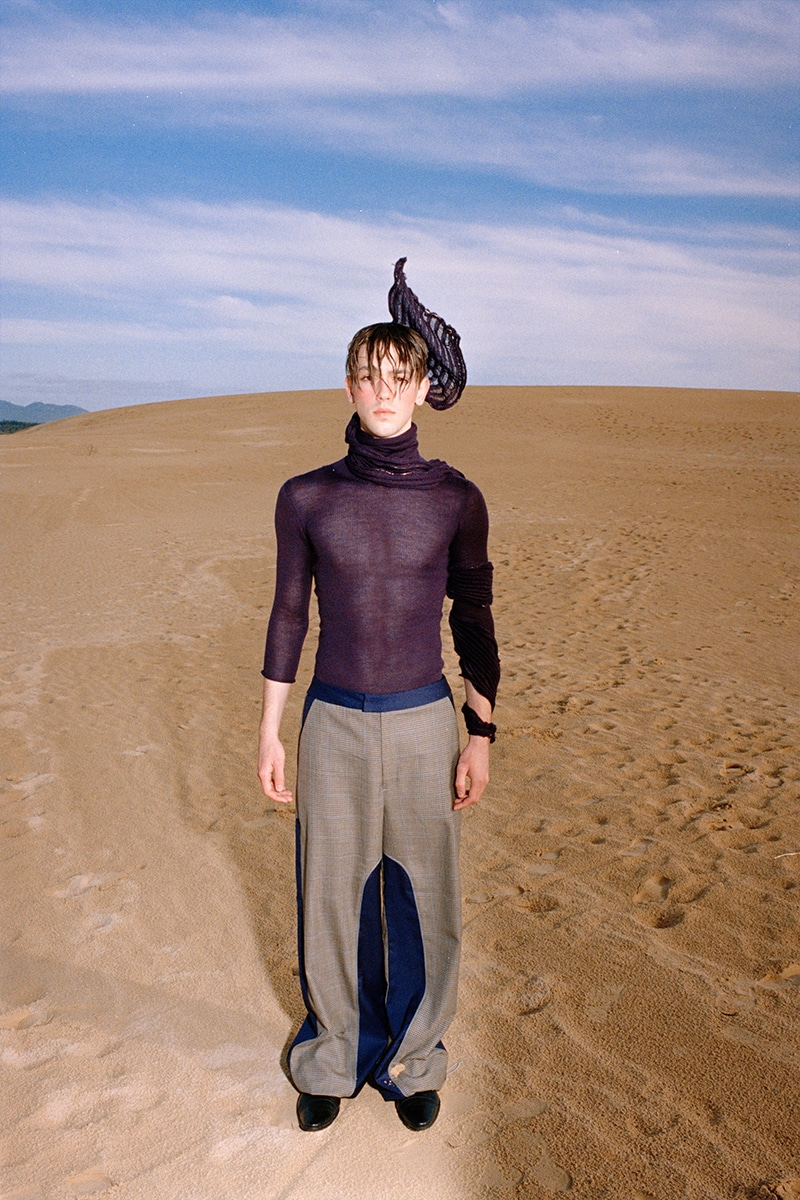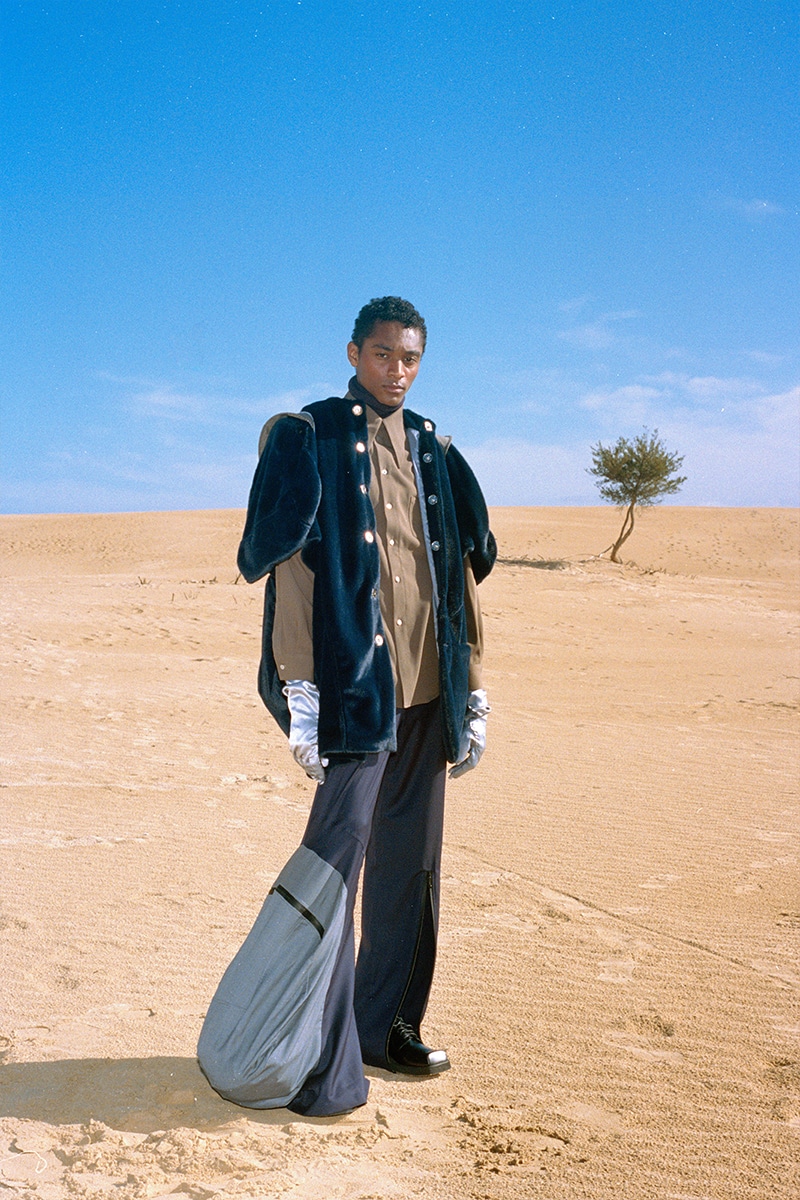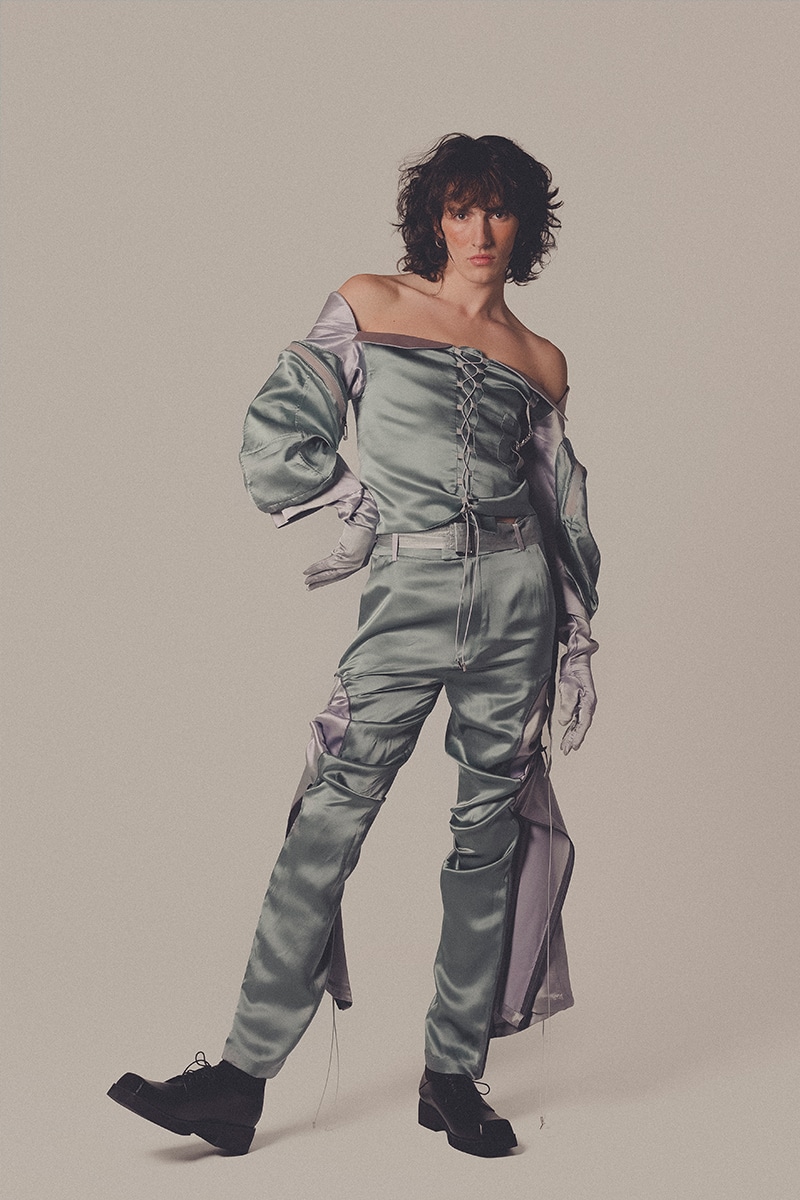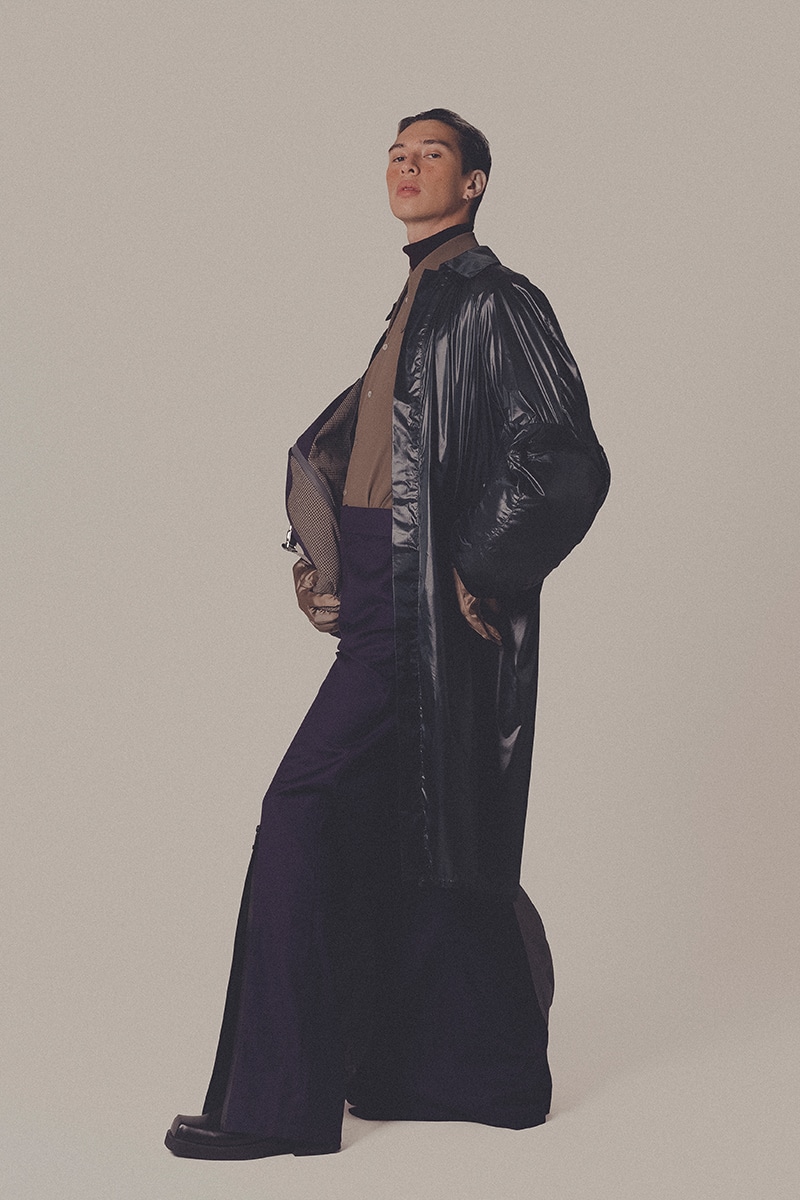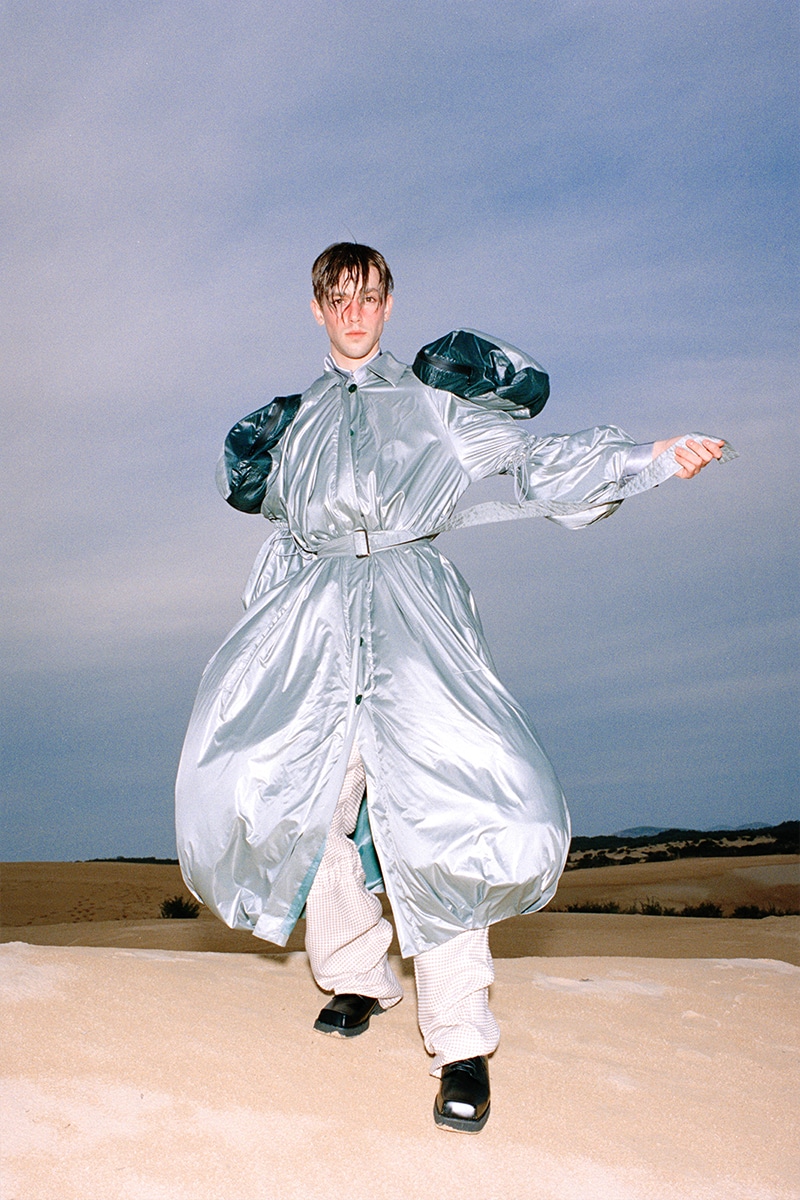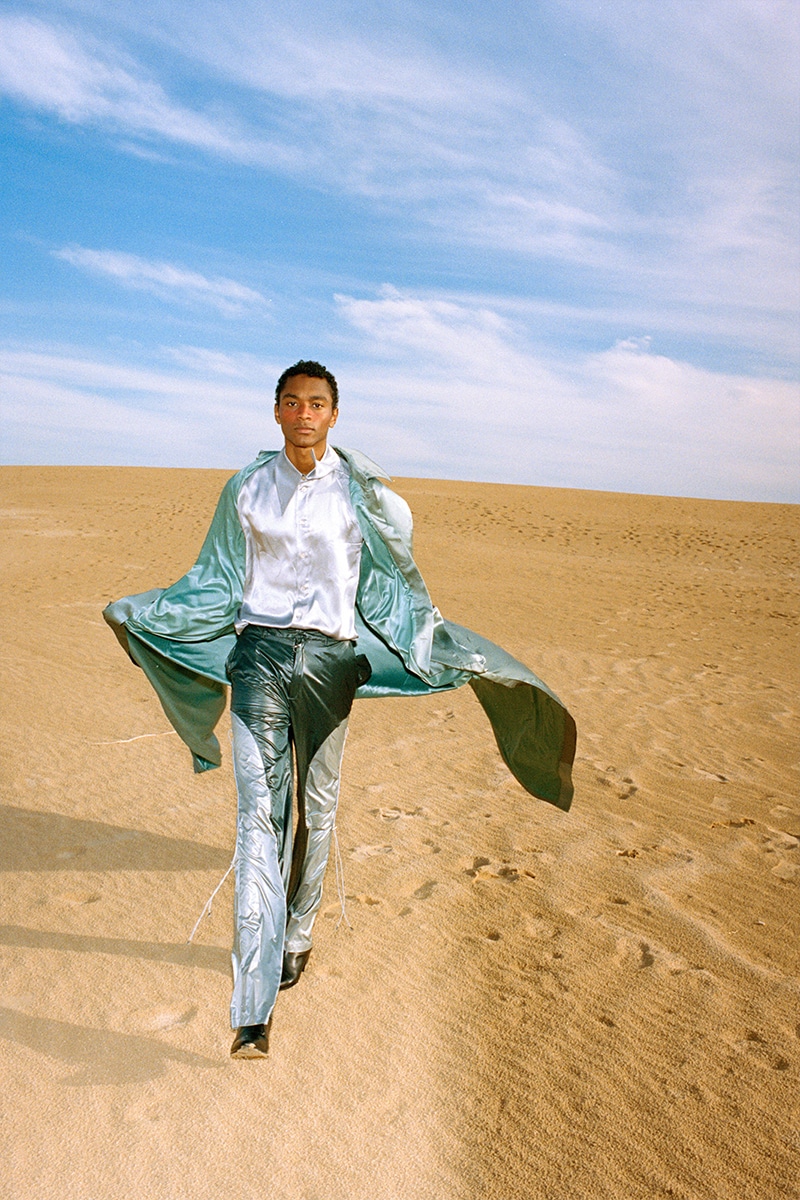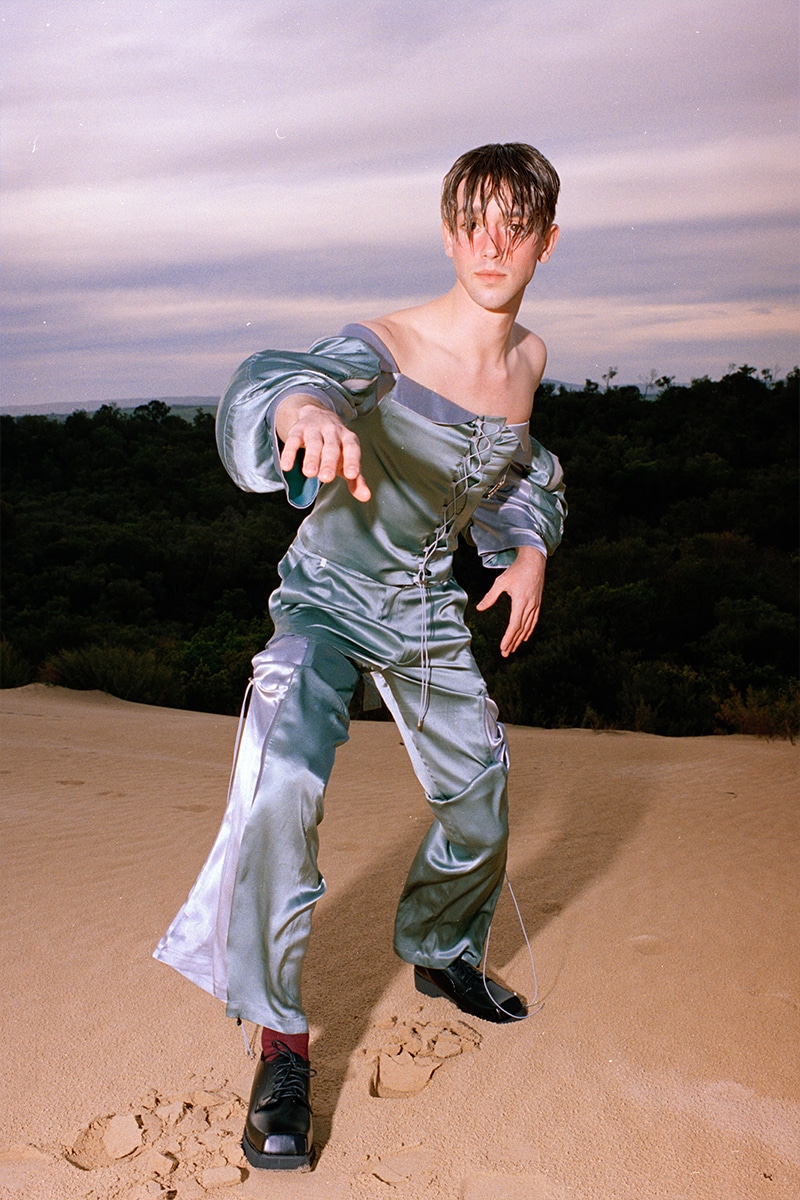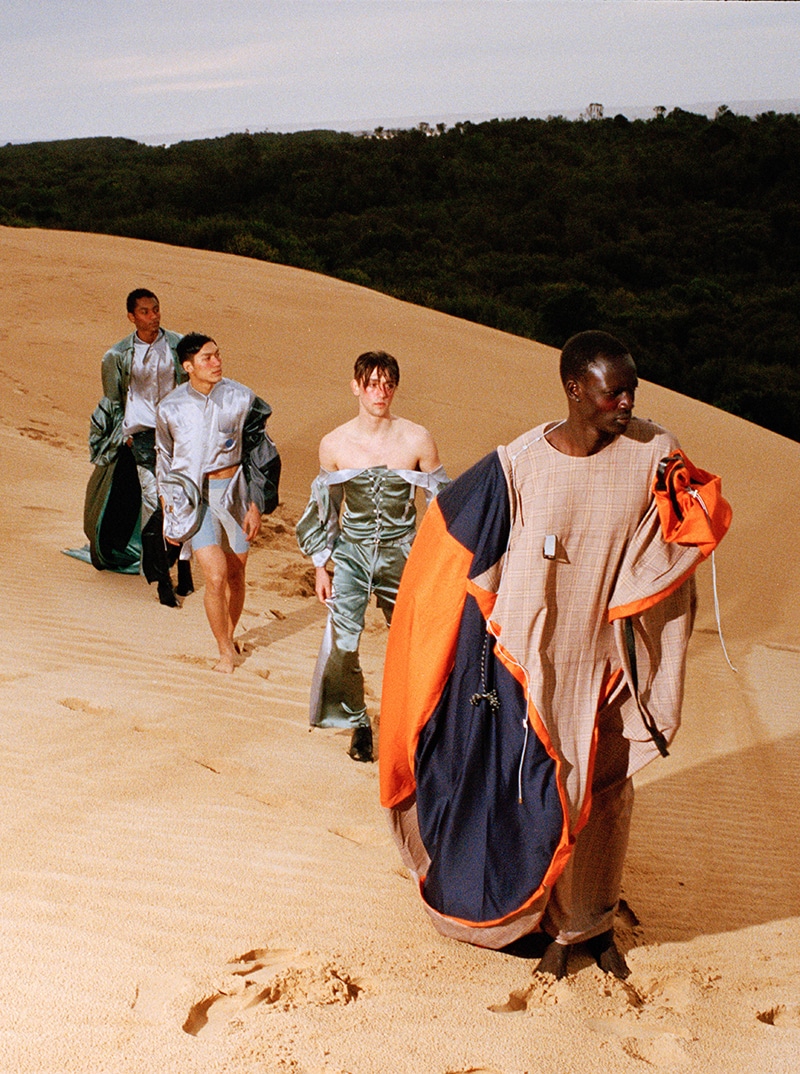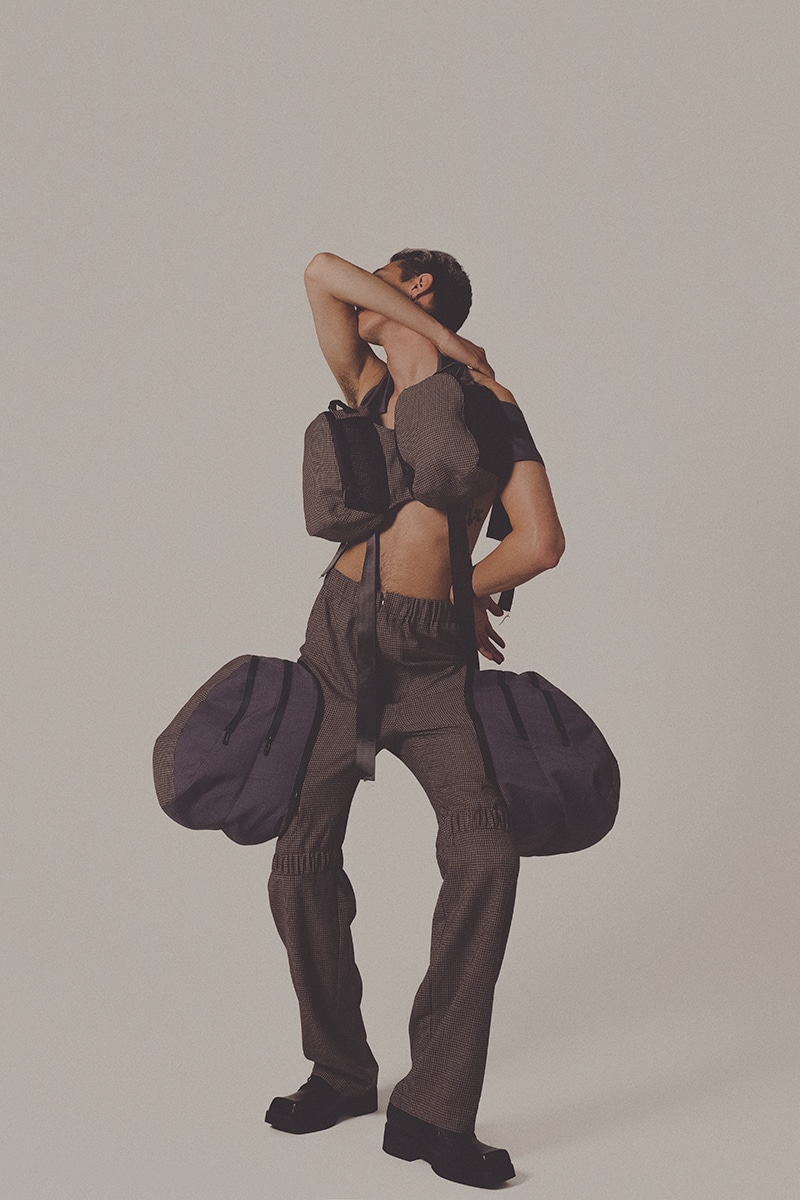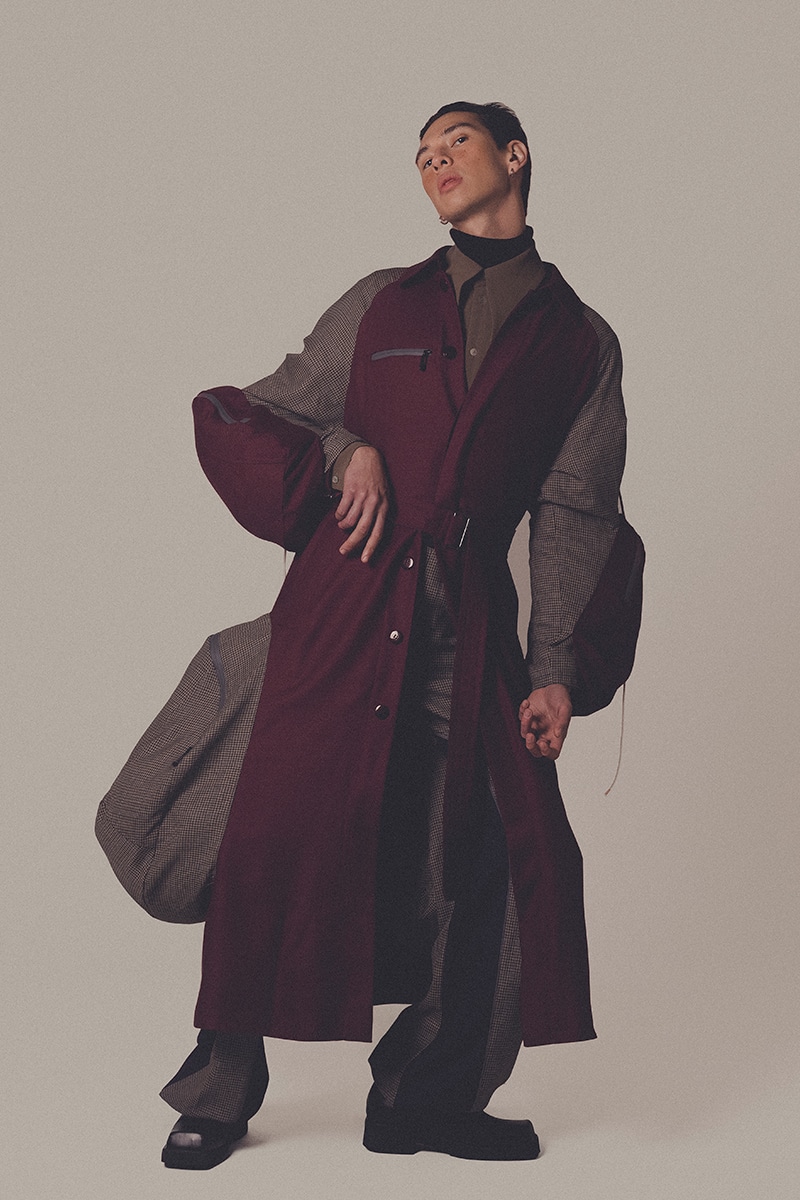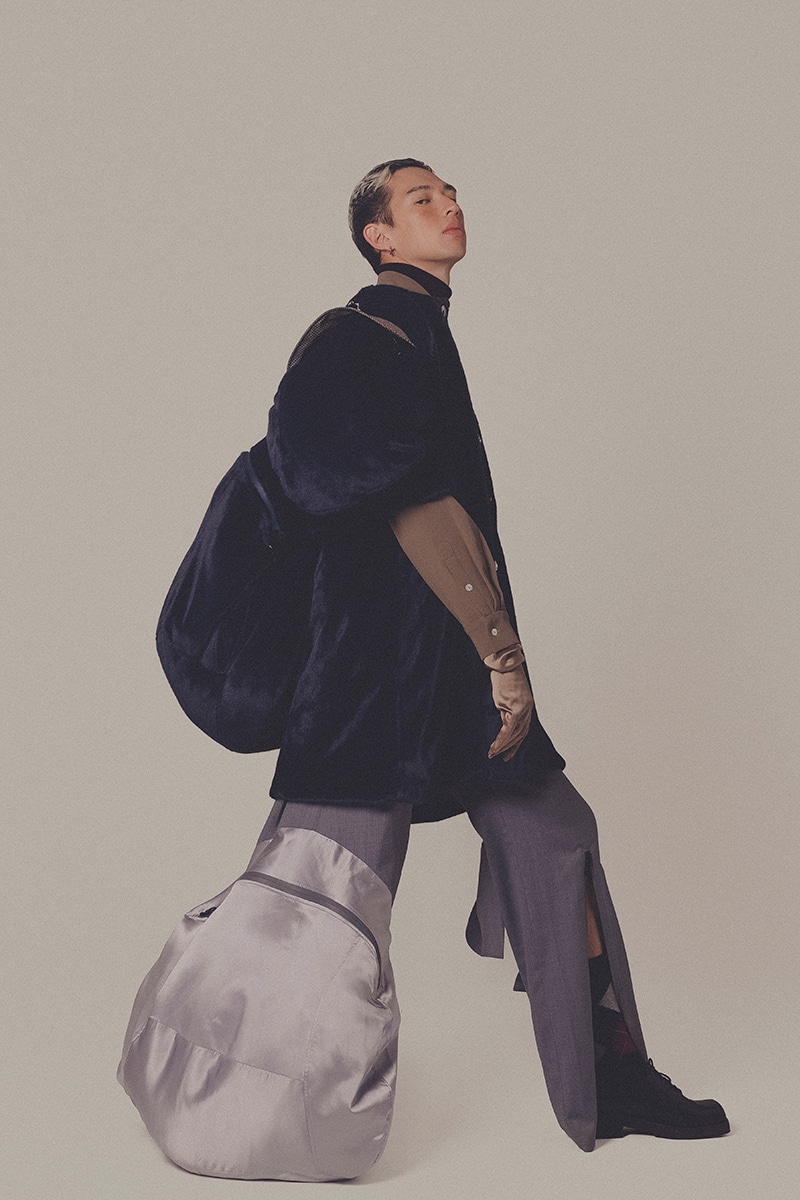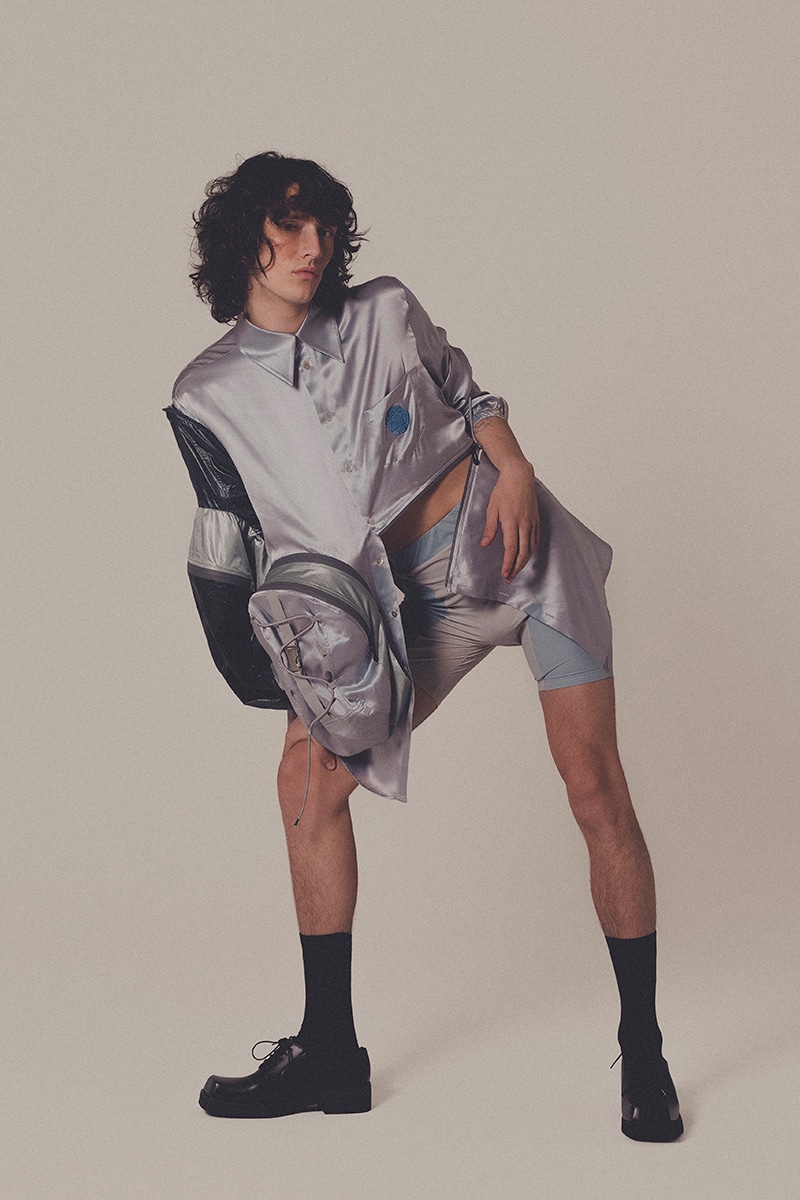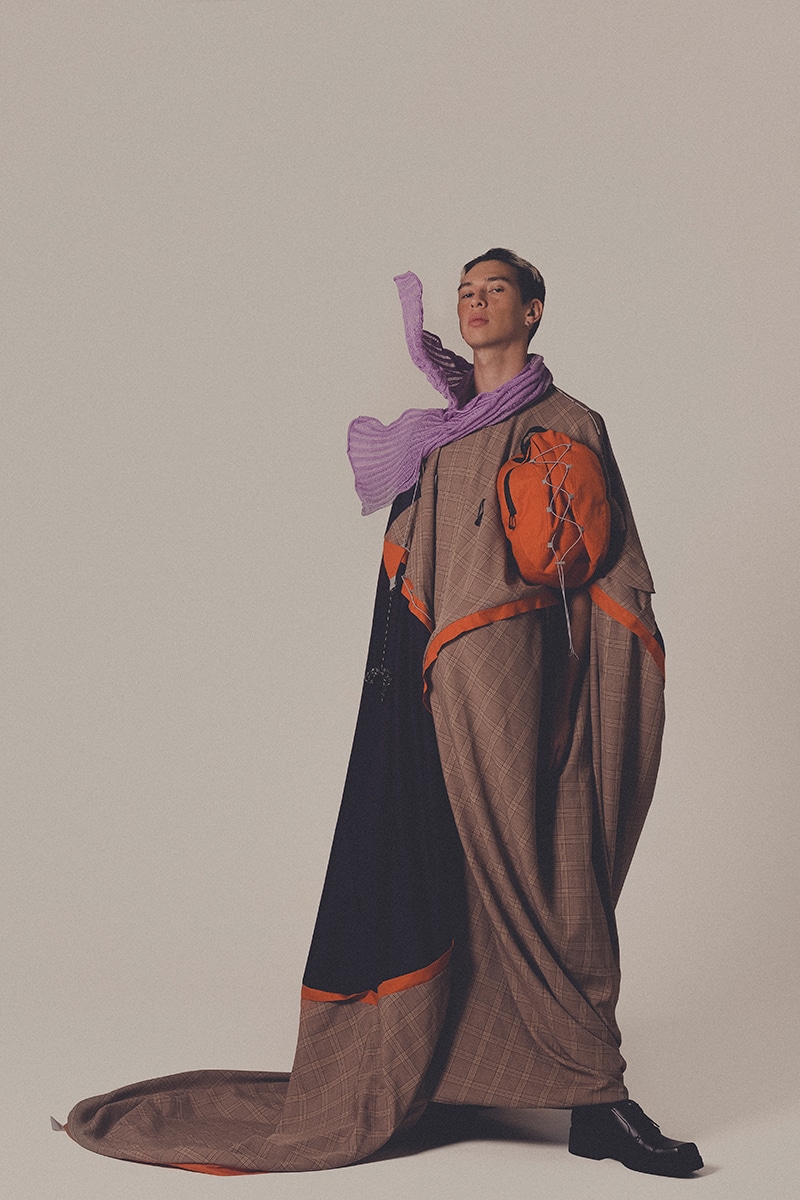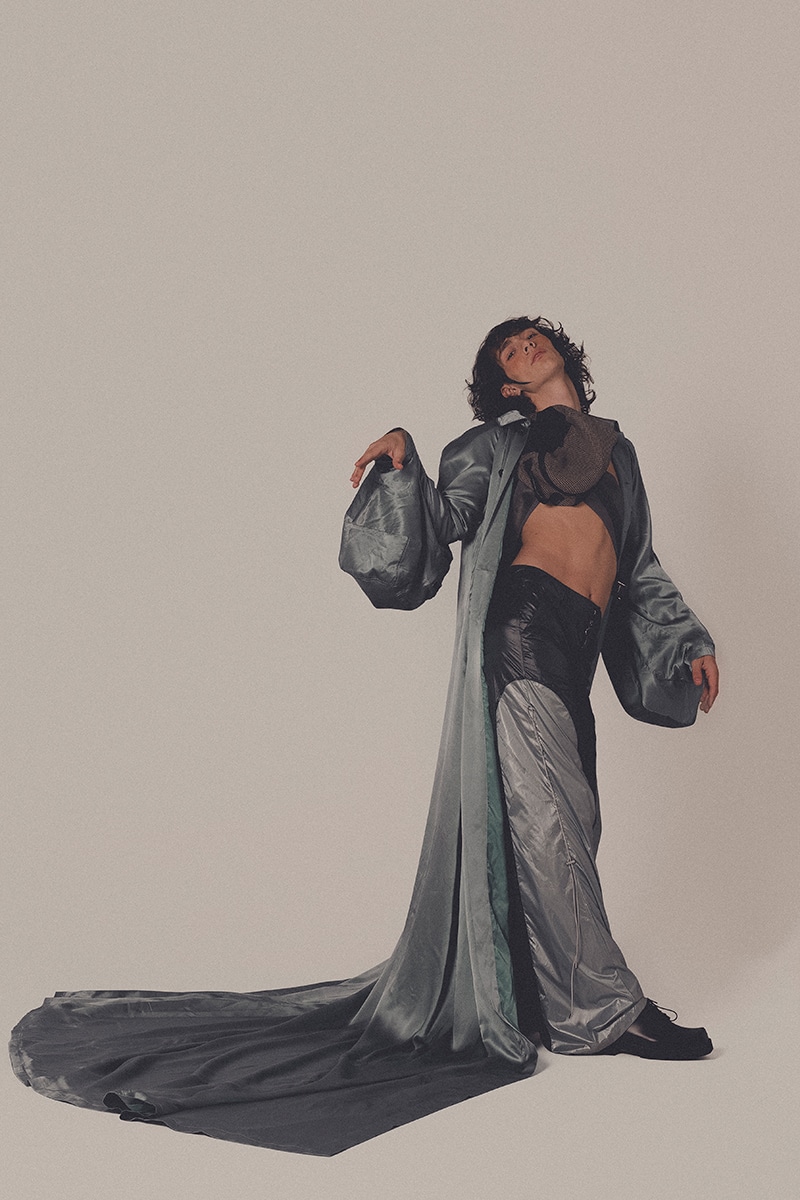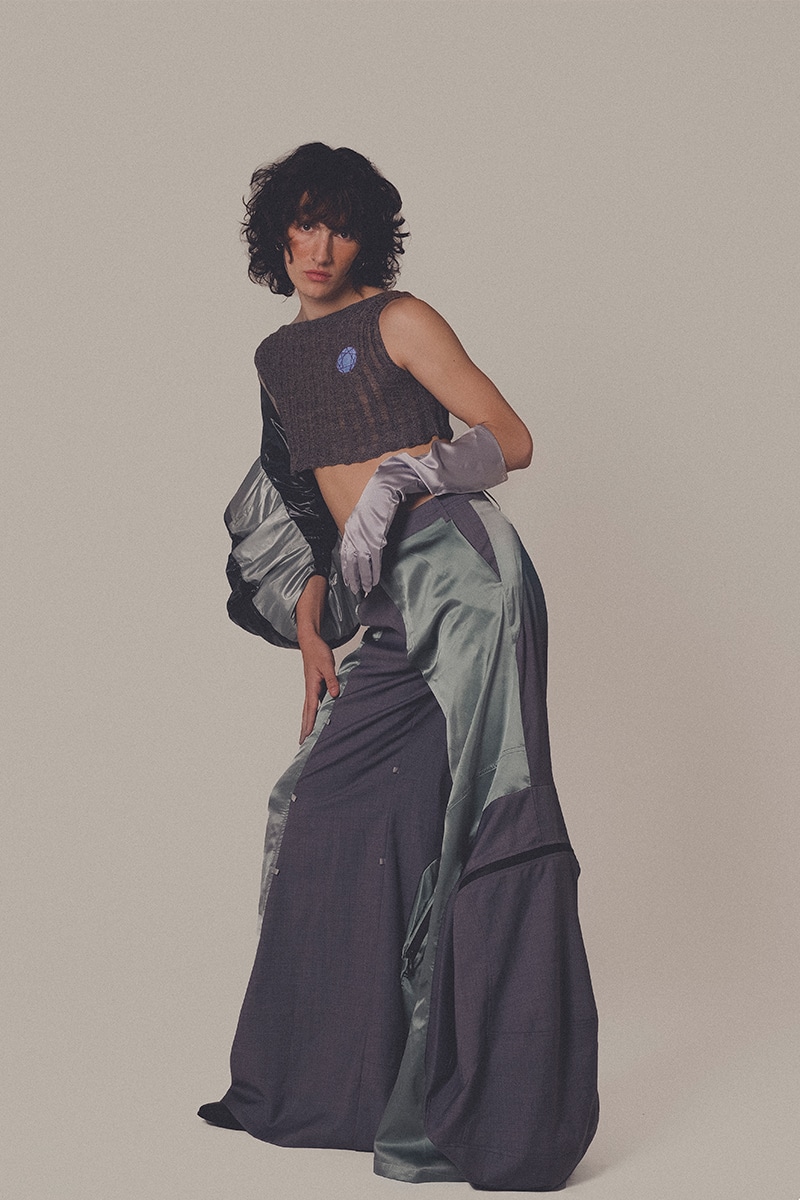 Australian designer Jake Liu presented his last collection during Global Talents Digital, a digital event promoted by the Russian Fashion Council with streams followed by 20+ countries with an audience over 2.5M. 
The entire mission of the brand is the deconstruction of modern gender, beauty and fashion stereotypes. Most of his garments are transformable and can be easily turned into a carrier bag, a warm blanket or a t-shirt.
This new collection titled "No, Everlasting Eternity" started out in 2018, when Jake was experimenting with streetwear. "I was interested in working with bodies that do not conform to the popular beauty standards, to study the interaction of the body and the garment. Having tried many ways to show that in a collection, I stopped on the simple act of distorting the silhouette – such as putting a backpack underneath a shirt,", says Jake.
Combining such methods with traditional fabrics – wool and cashmere, silk and crepe de chine, Jake created a wonderfully genderless and futuristic collection, which manages not to lose it's streetwear roots. Wooly tops and shimmery asymmetric trousers, along with silky kaftans and corsets gave the whole collection a flamboyant 18th-century courtier feel. Adam Ant and Derek Jarman would feel right at home with these looks – multifunctional, fun, and irreverent. This was just what we needed to kick-start this futuristic event.