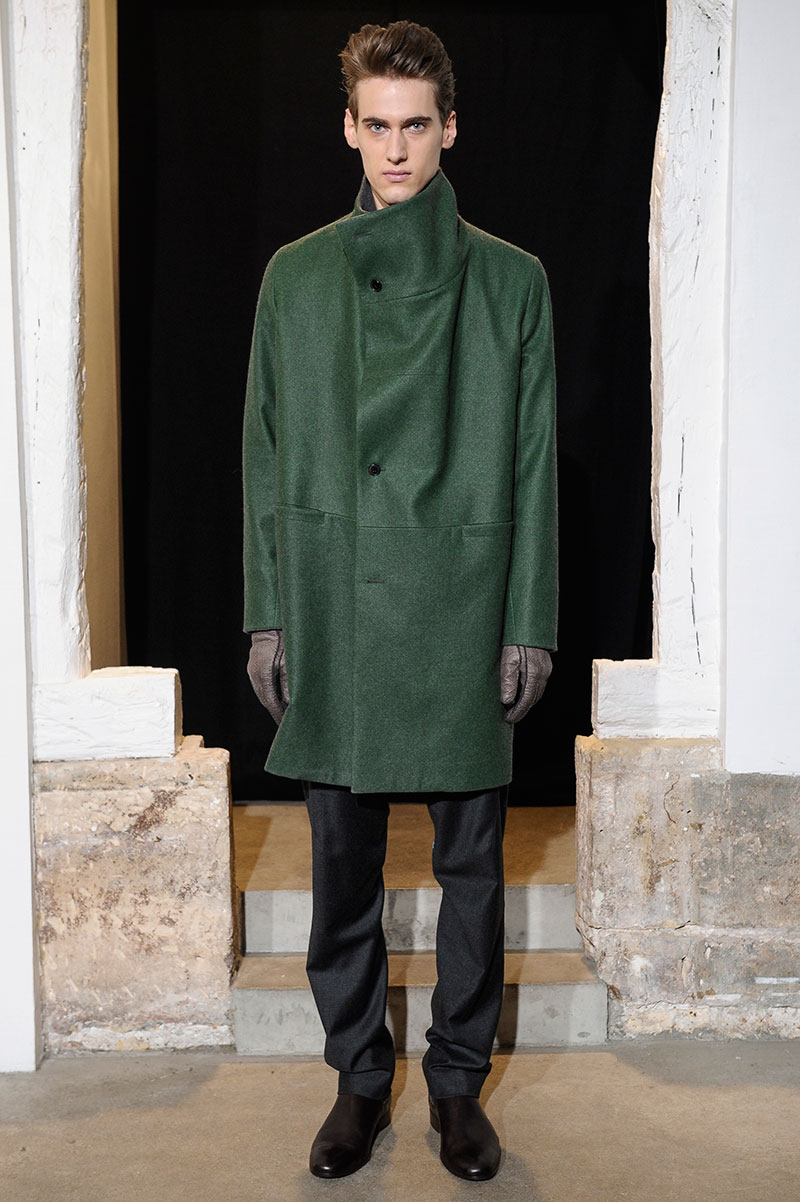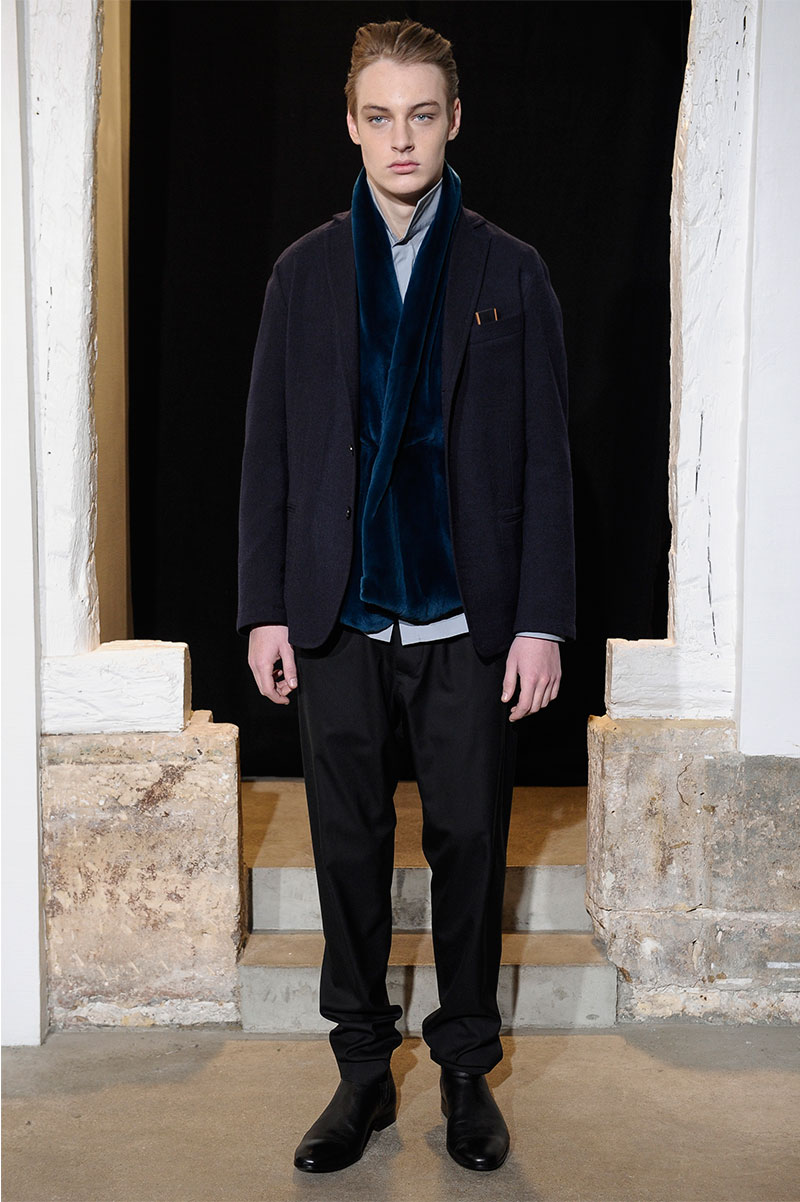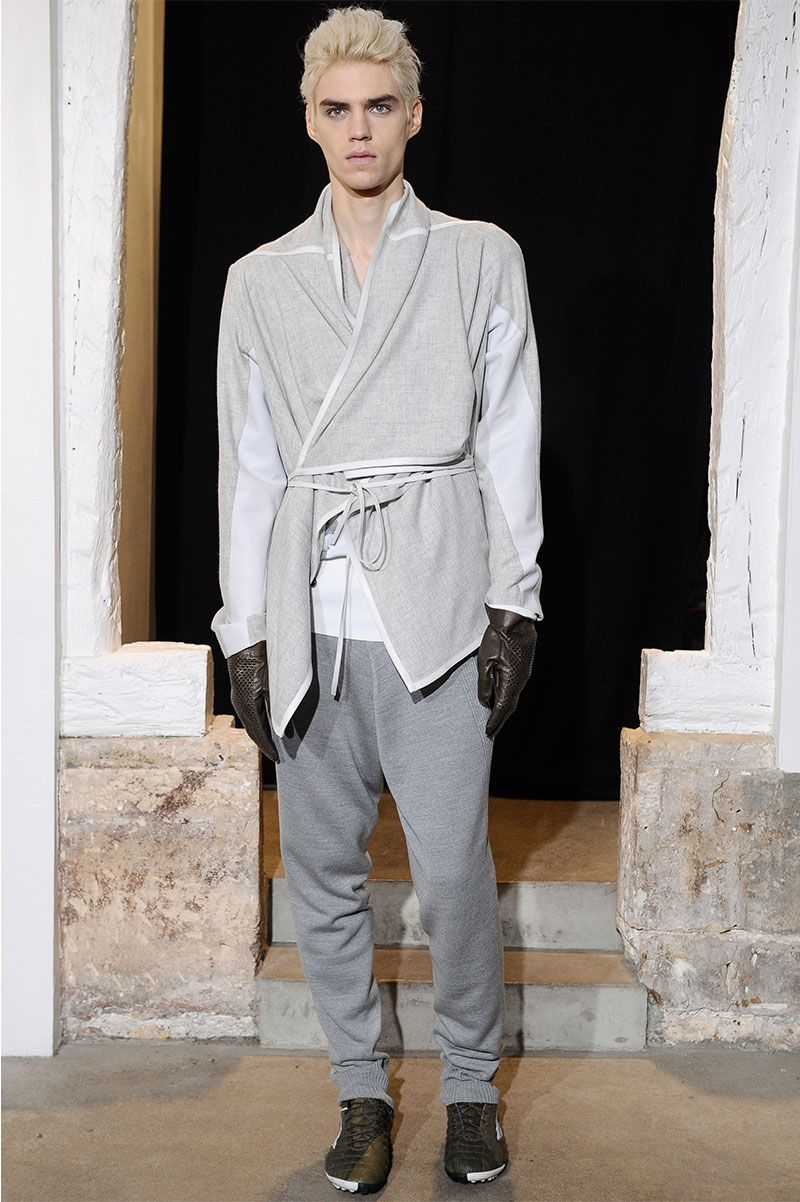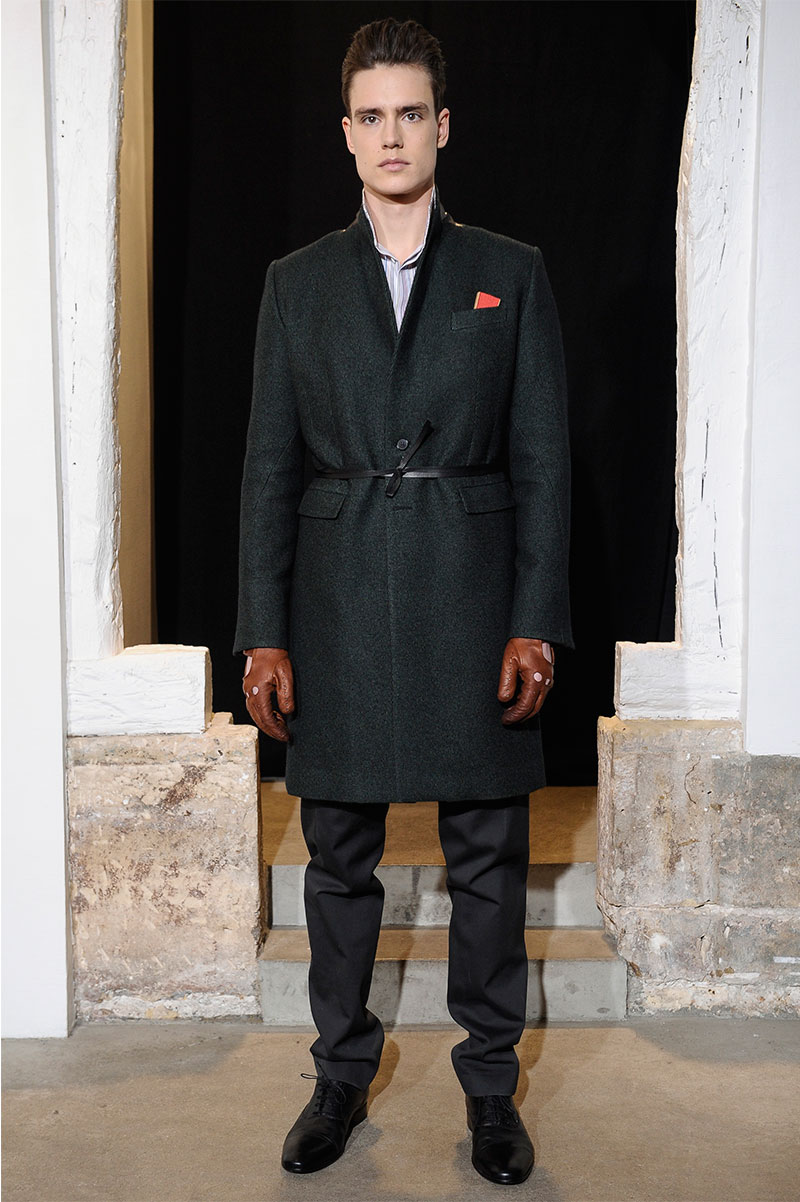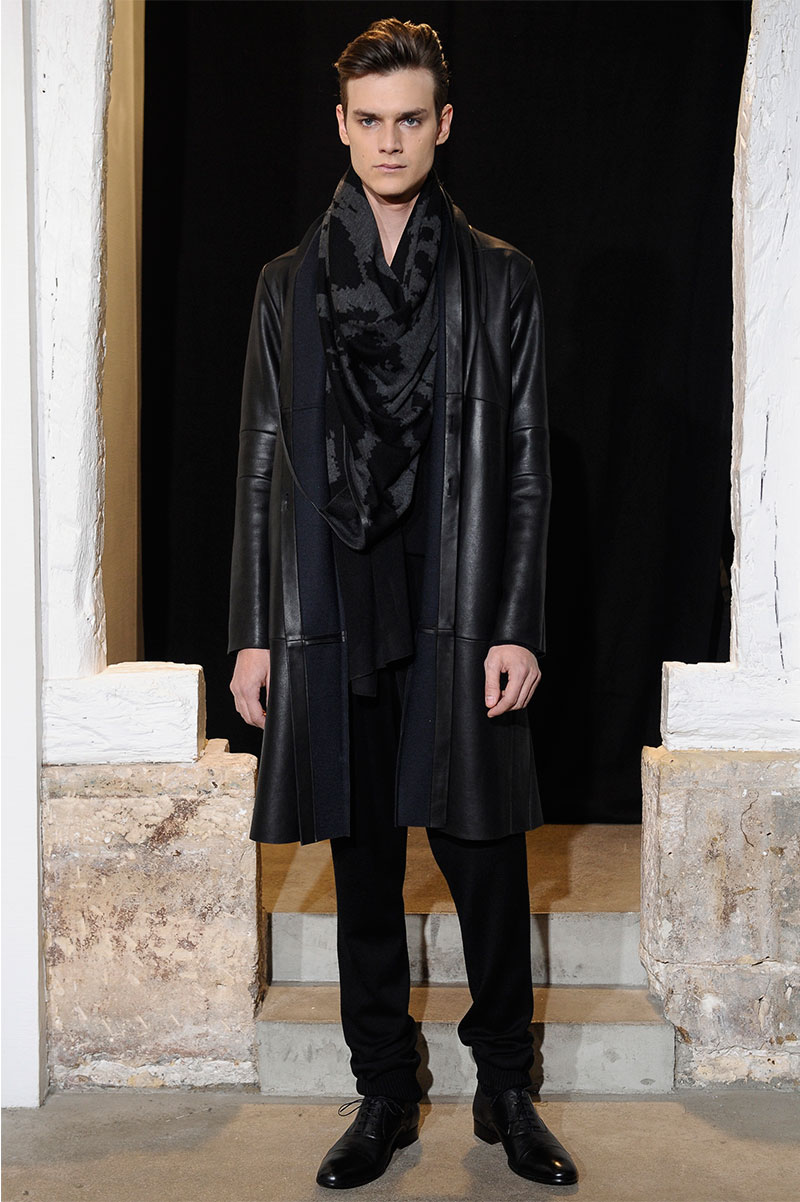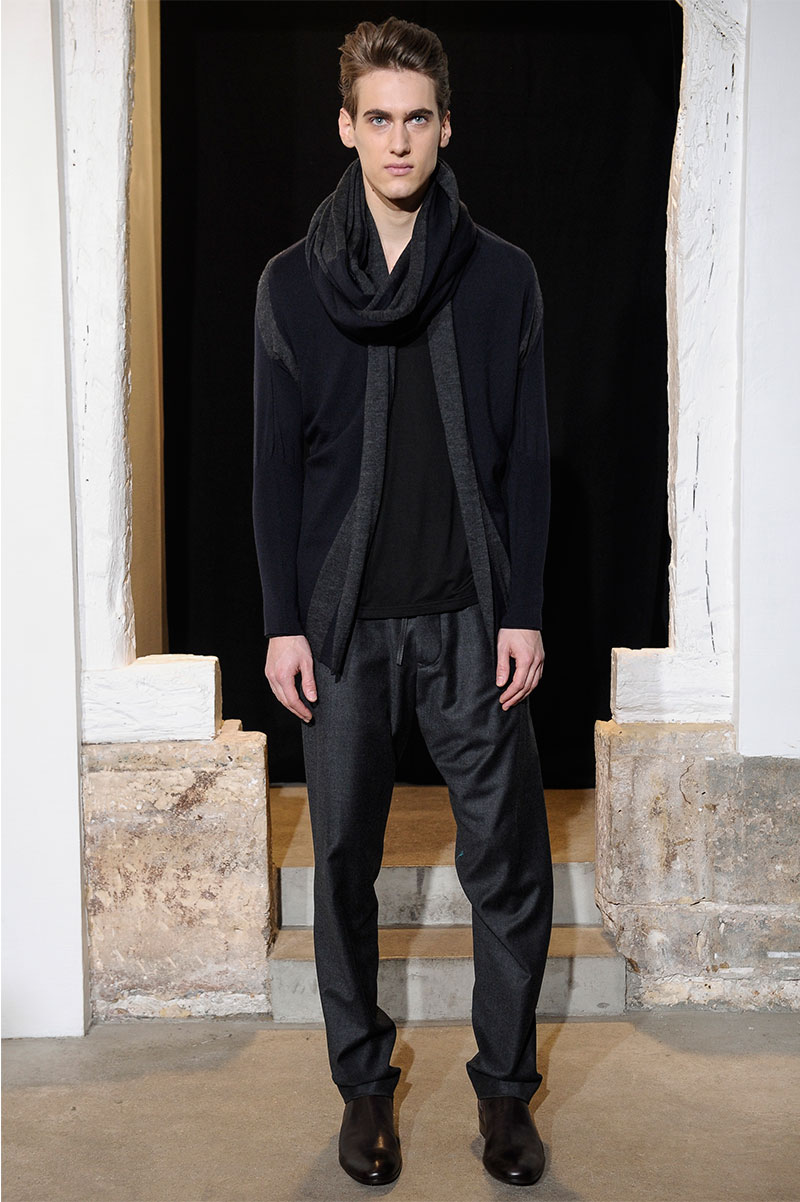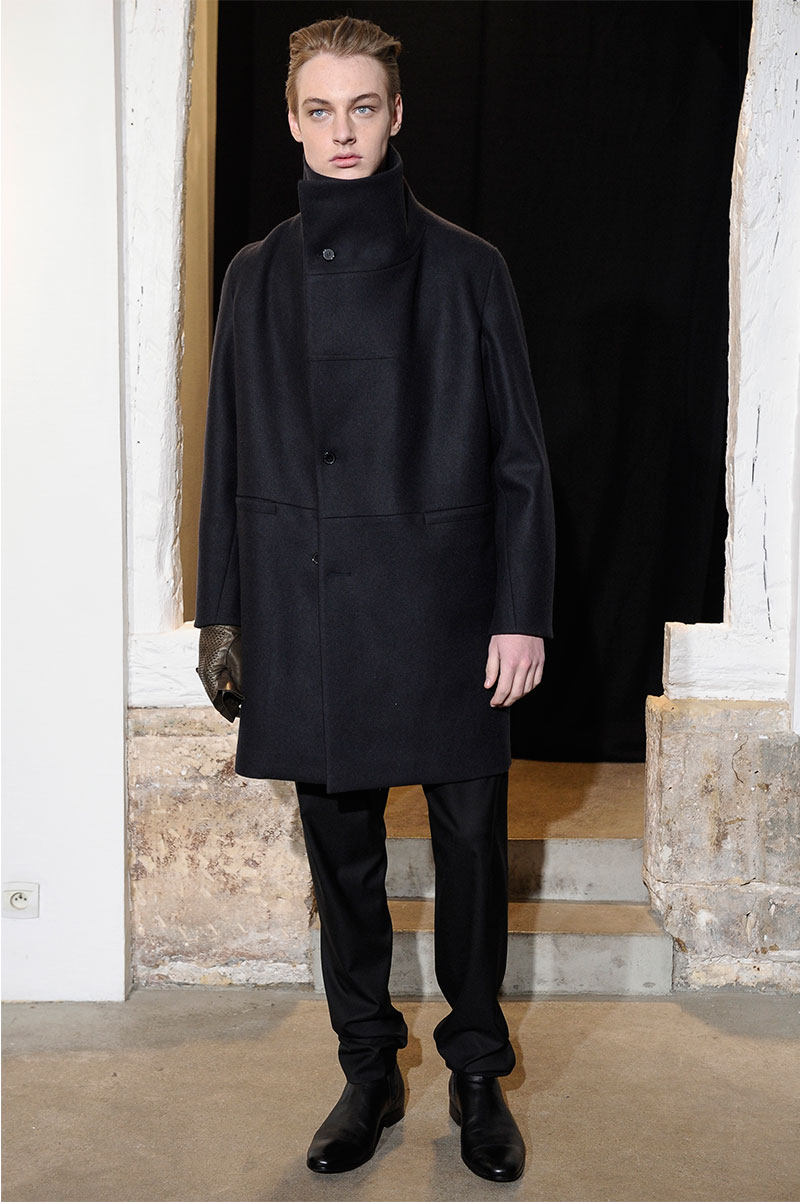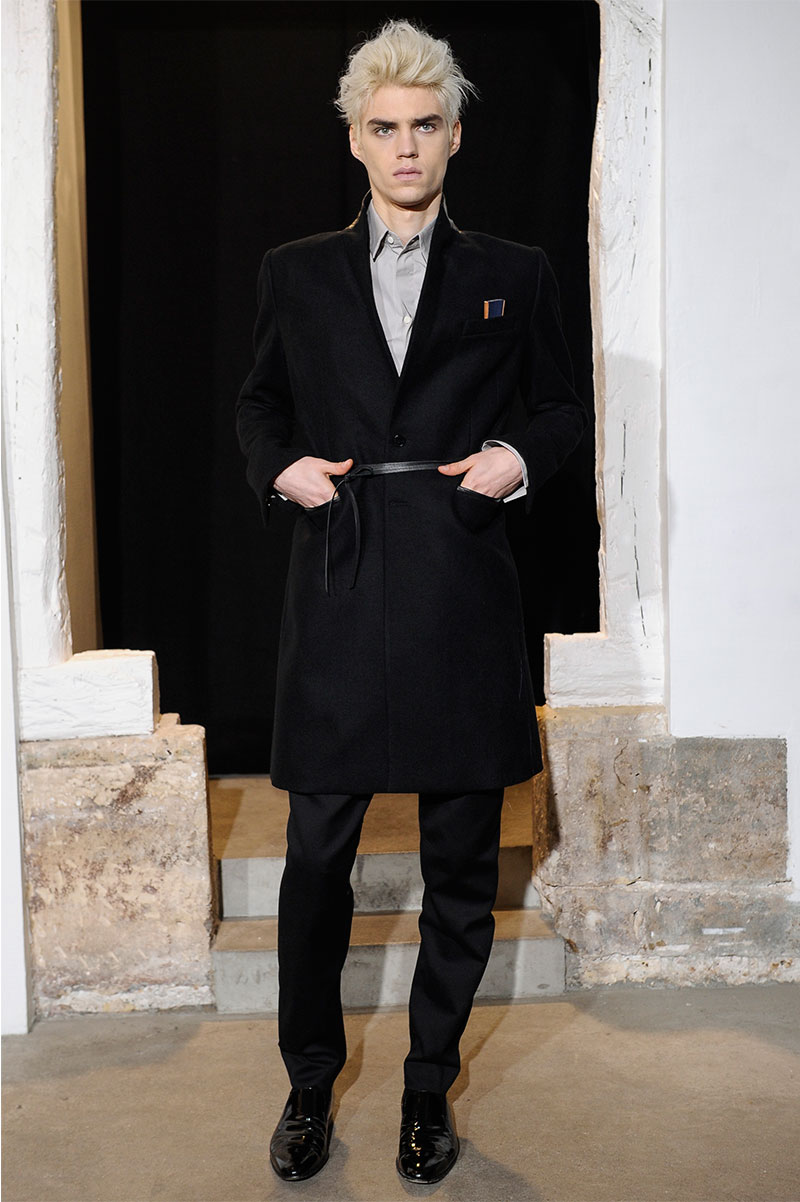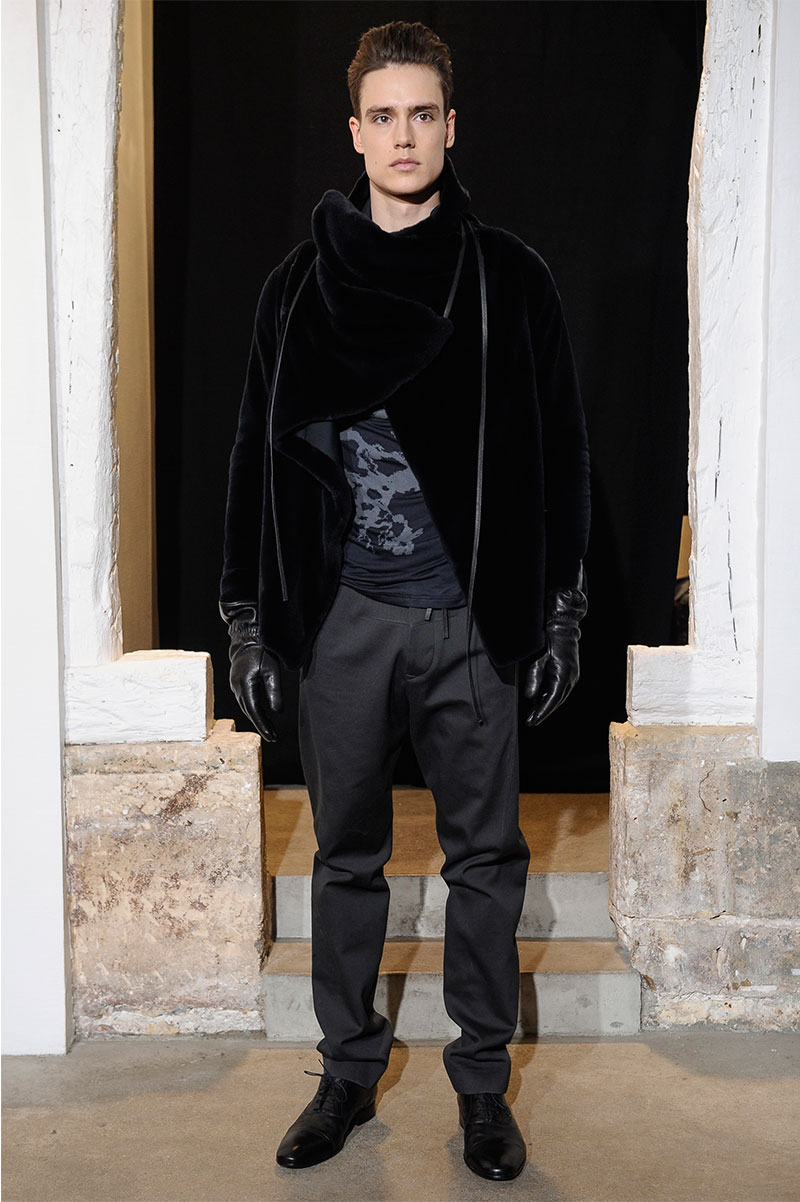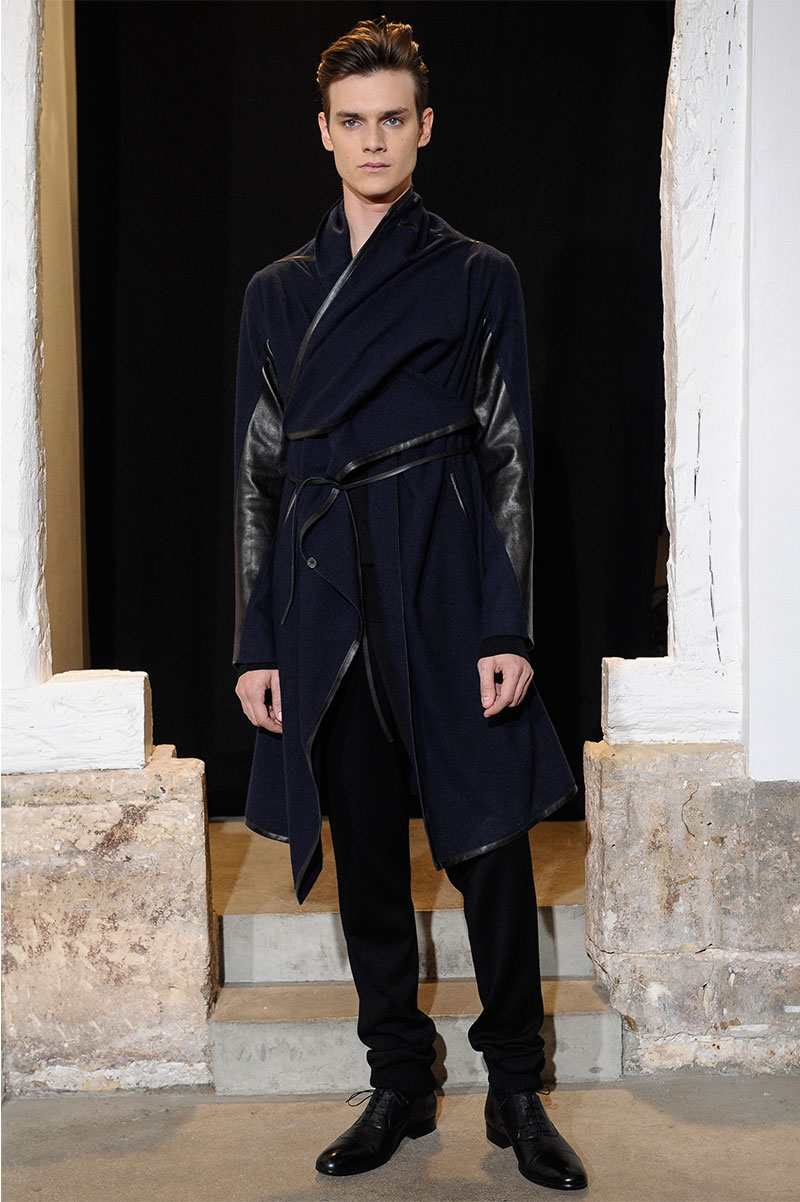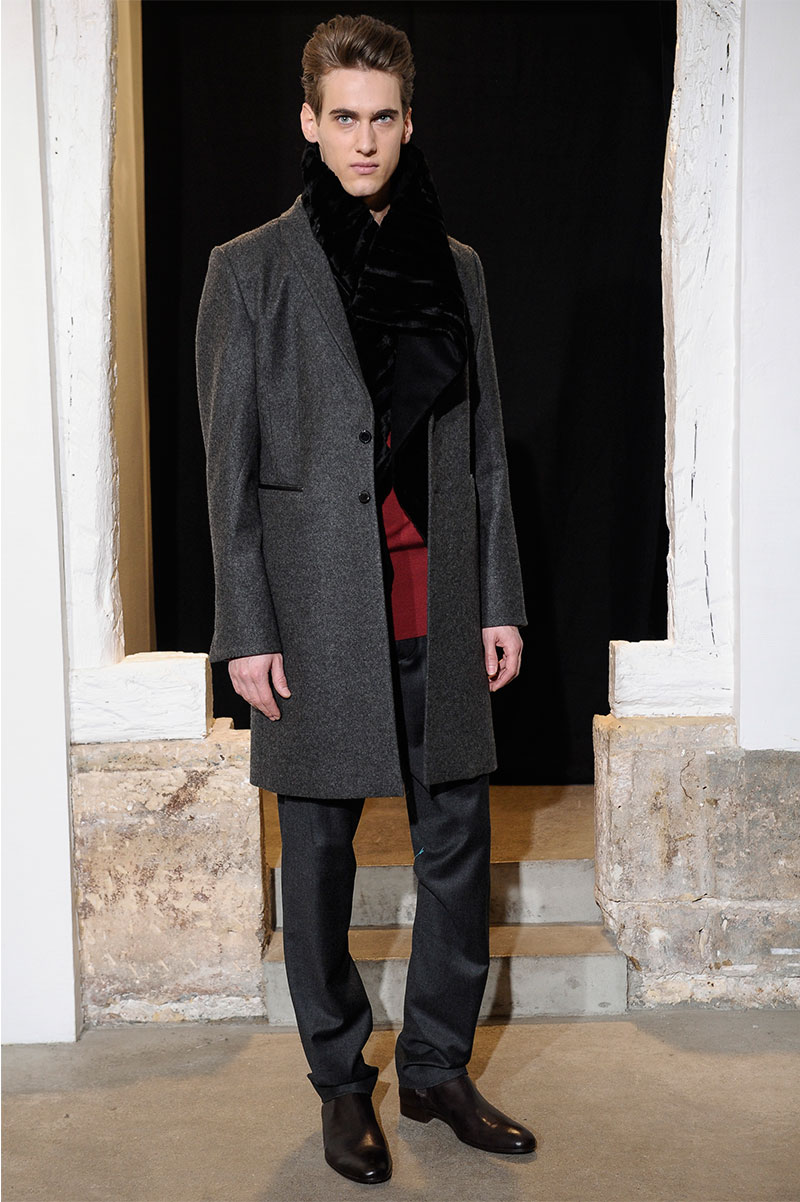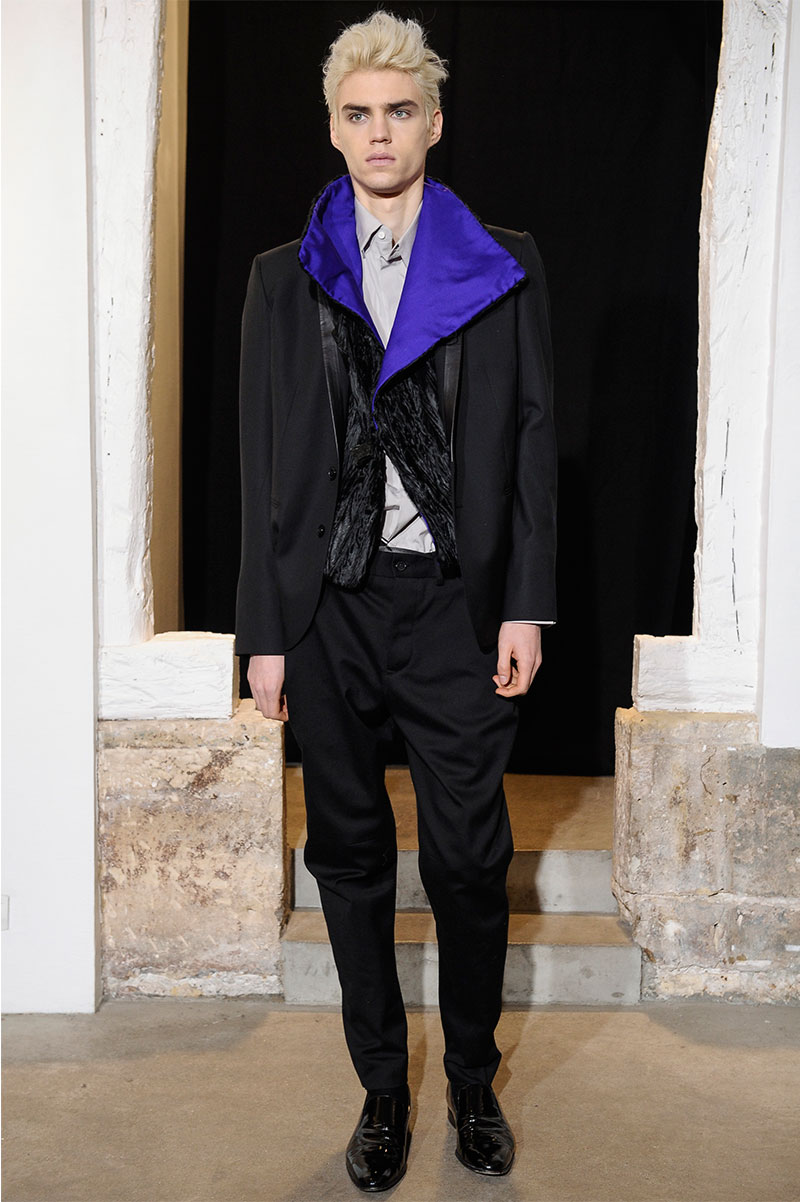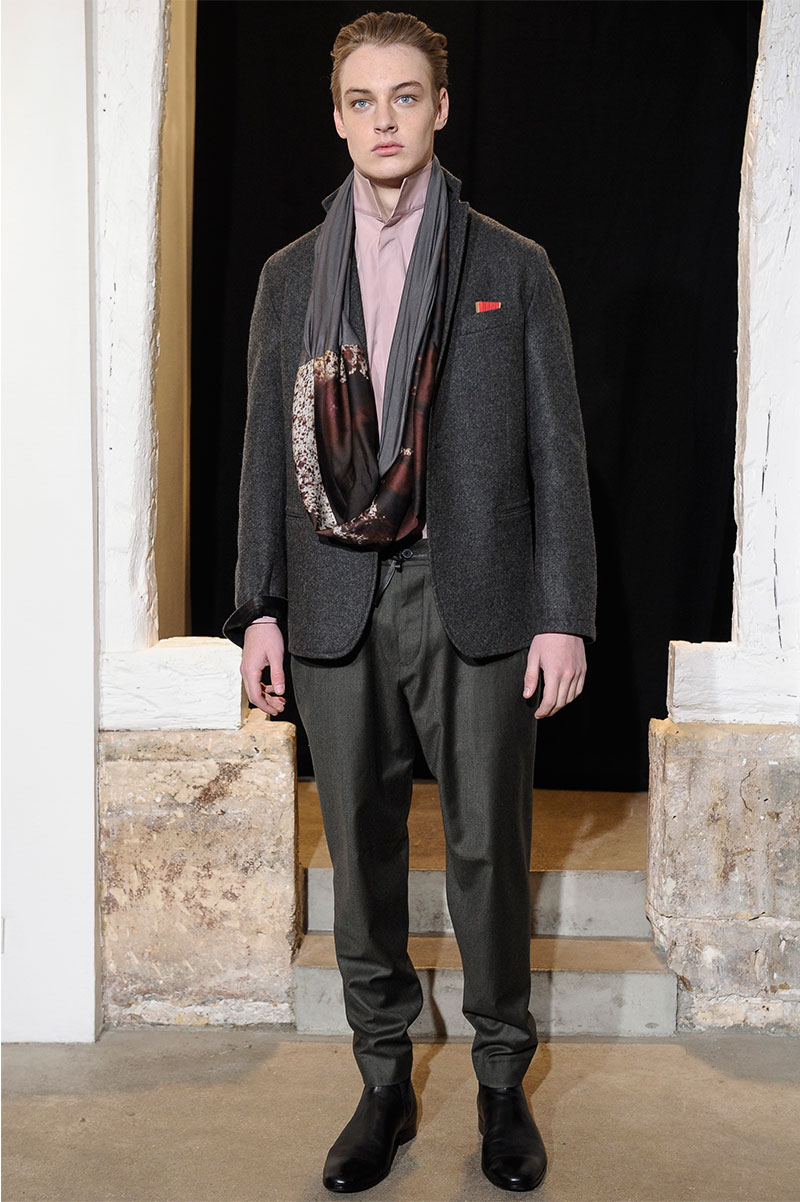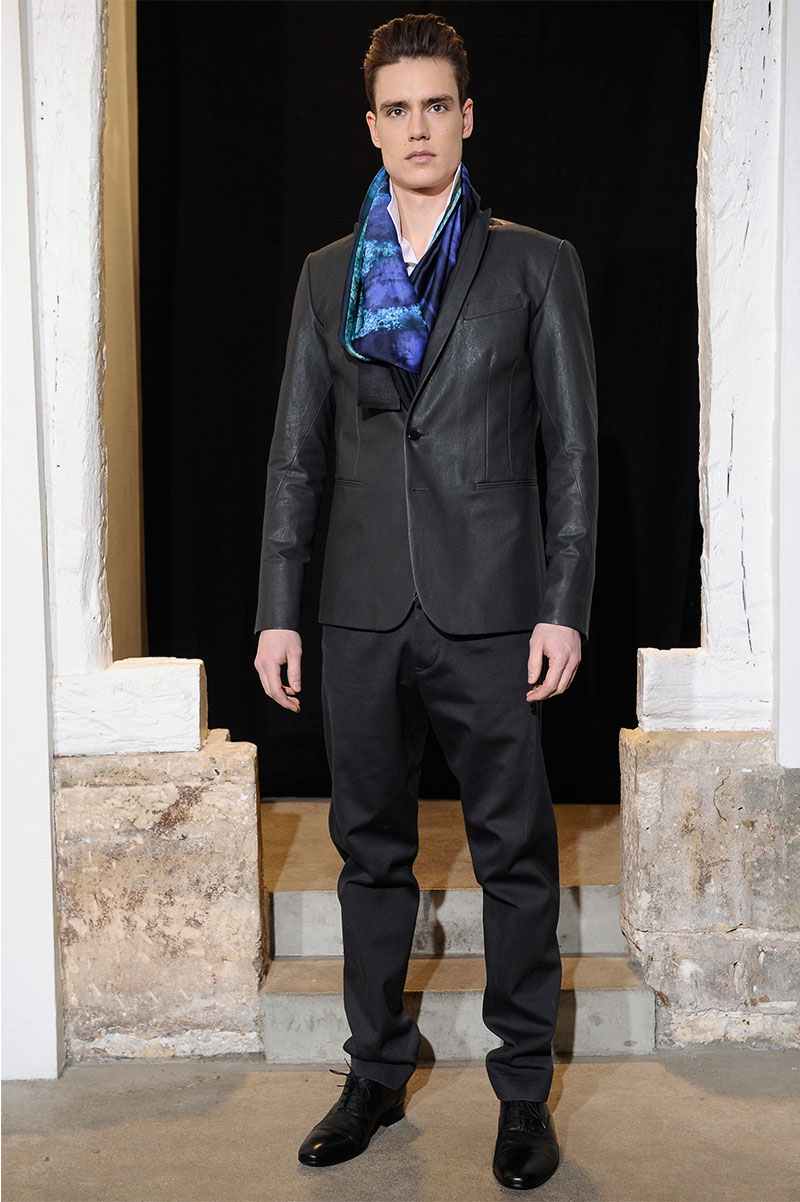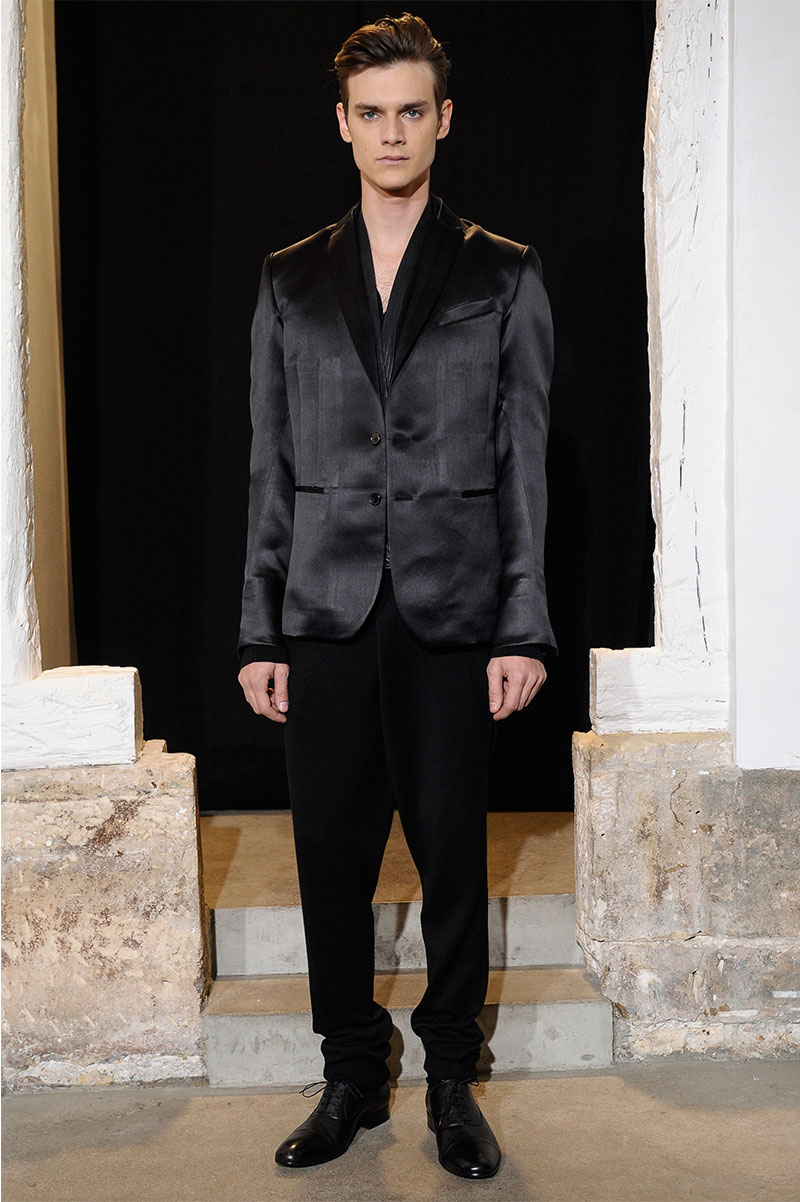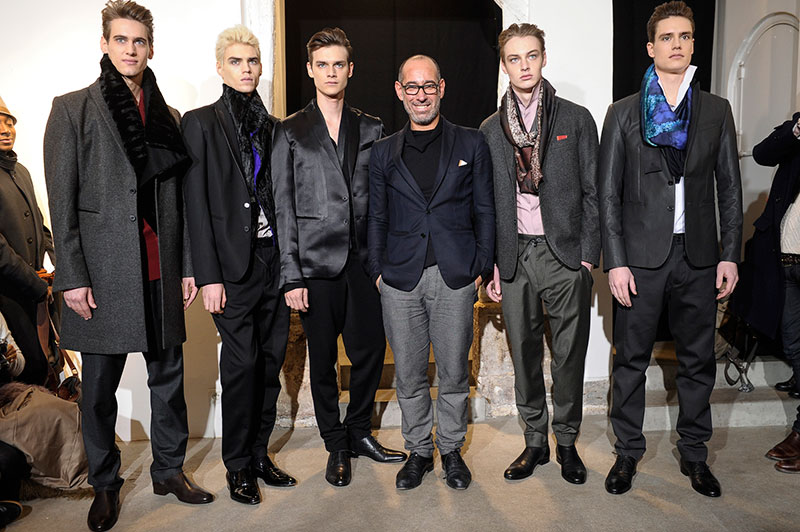 For the Fall/Winter 2013 collection, Gustavo Lins has created a synthesis of the codes that have forged his philosophy of the male wardrobe with each new season.
He has brought together here all the elements he has been developing for several years now: the kimonos and draped garments come from the female wardrobe, and the sleeves of the jackets and shirts have "sabre" seams, torsions and spirals inspired by the musculature of the human body. The generous volumes of all these garments were conceived with comfort in mind.
The materials used to create this male universe are cashmeres, wools, cotton and silk canvas, anthracite-lacquered linen for the jackets and black satin leather for the tuxedos. The jackets are constructed "tailor" fashion, some with discreet, almost effaced shoulders and others far more assertive in their construction. Here again, within the same collection, Gustavo Lins can switch from highly architectural to extremely fluid models.