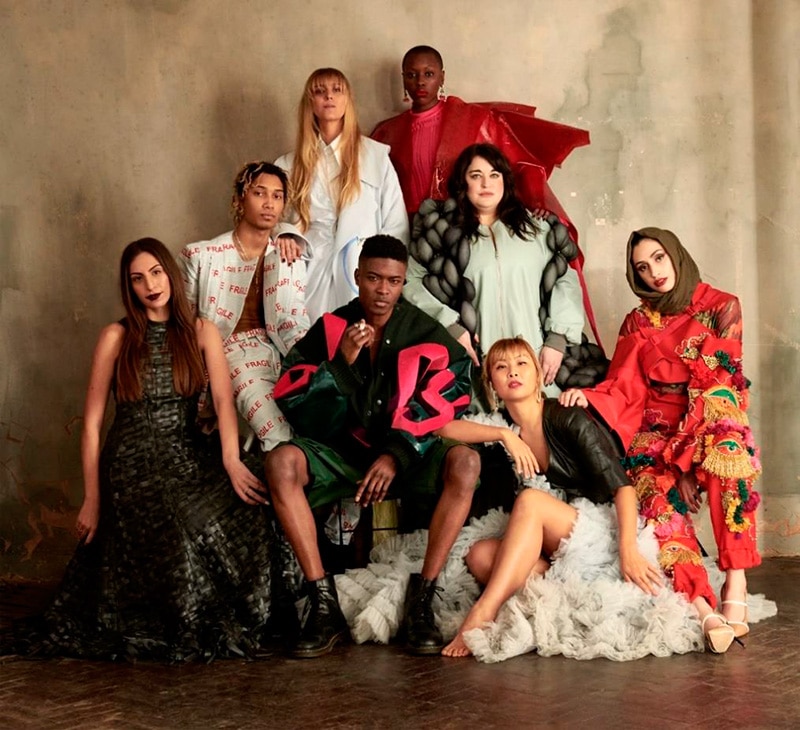 Graduate Fashion Week celebrates diversity in fashion education as it kicks off this year's campaign, working with a mix of 8 esteemed influencers to support the graduating talent of 2018. These influencers were chosen to take part in the photoshoot this season, shot by Damian Foxe, as they embody the diverse cultural backgrounds and unique styles that Graduate Fashion Week pioneers, bringing together a broad universe of ethnicity, youth culture, religious backgrounds and celebrates positive body image.
Martyn Roberts Managing & Creative Director of Graduate Fashion Week said, "We are proud to celebrate diversity in fashion and help promote students from a wide range of ethnicities and backgrounds. For 2018, we are also creating our first International Exhibition around the theme "Diversity in Fashion Education", where we plan to demonstrate the strengths of our global universities, bridging the gap between graduation and employment even further so more fresh talent can enter the industry."
Included within this casting of diverse influencers is streetwear favourite and YouTuber, Daniel Desmarais (@DDESMS), up and coming creative menswear influencer, Marques Emmanuel (@MA.RQUES), original Finnish fashion influencer Sandra Haglestam (@5INCHANDUP), founder of platform Girls Will Be Boys, Charnah Ellesse (@CHARELLESSE), plus size influencer Danielle Vanier (@DANIELLEVANIER), modest fashion influencer Zahra Rose (@ZAHRAROSEA), London based influencer and YouTuber, Teral Atilan (@TERALATILAN) and international Vogue Australia and Paris-based content creator, Jiawa Liu (@BEIGERENEGADE), with each influencer given the opportunity to select a creation that inspired and embodied their own sense of style.
This year Graduate Fashion Week will take place on the 3rd – 6th June 2018. This is now the largest platform in the world for new BA fashion talent, highlighting the freshest upcoming stars in design, creative direction, marketing, communication, photography, illustration and all aspects of the modern business of fashion.