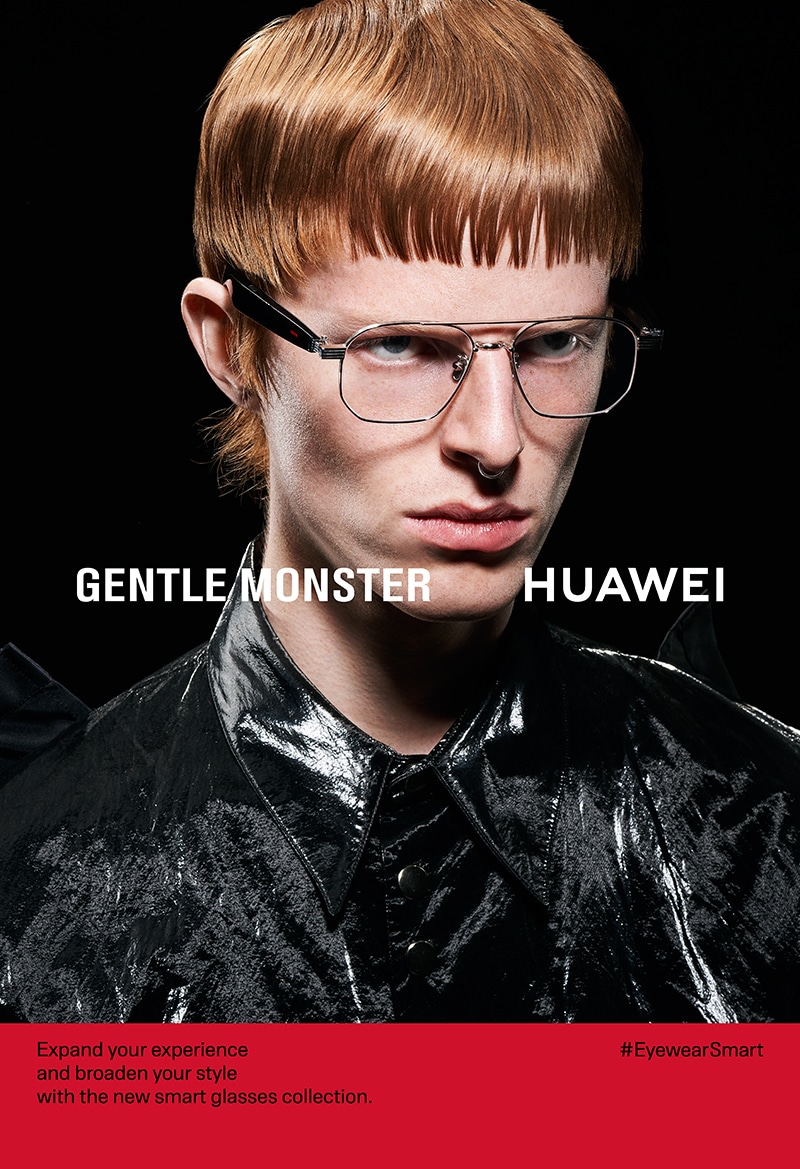 The new collaboration between GENTLE MONSTER and HUAWEI combines technology and design to make your life more easy and stylish.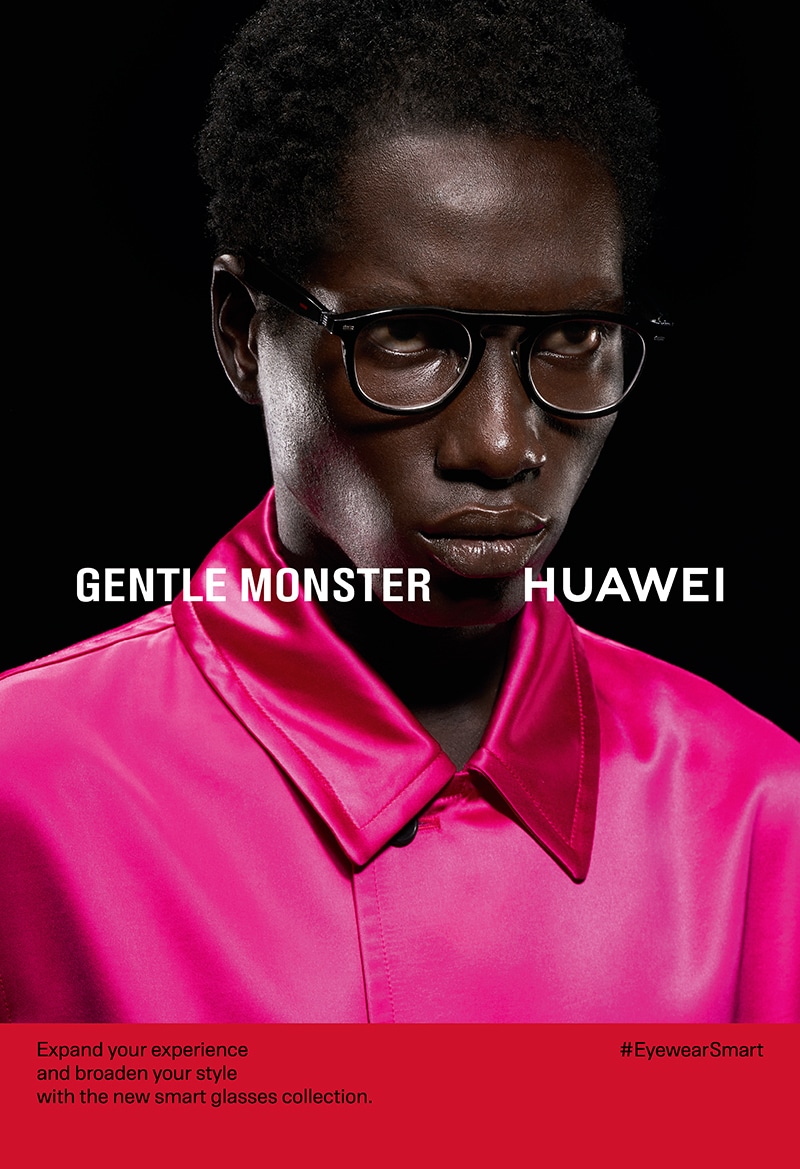 The soft curve of the temple and the titanium hinge provides a more comforting fit, whereas the semi-open speaker design with amplified audio quality enables a wide range of depth in sound. Furthermore, the advanced technology that prevents the sound from escaping provides a more private experience. Listening to music and making a phone call can be done effortlessly with the innovative touch sensor on the temple, heightening the smart lifestyle to a new level. The stylish eyewear case provided with the product quickly charges the smart eyewear simply by placing the product inside it. When fully charged, music can be streamed for 5 hours and phone calls can be made duration of 3.5 hours.
Available online at Gentle Monster (EU) and in-store as of October 16th.