As promised, here we are! Together with the photographer Emilio Murolo, we did a tour around the WHITE TRADE SHOW to select the five next F/W season's top items, the most FUCKING YOUNG! ones…
IUTER – "M65" Jacket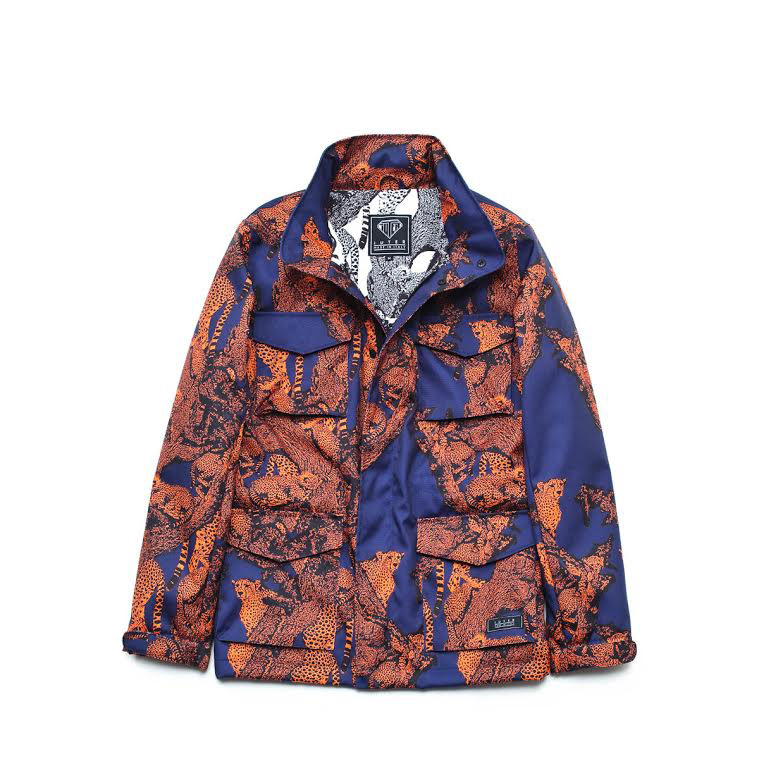 Season after season, the IUTER collection becomes more and more varied and comprehensive: by maintaining its street, ironic, irreverent soul, it stays consistent with its original though constantly evolving spirit. From some seasons now, the traditional military-inspired M65 has become one of the wintry classics, every year proposed in accordance with the collection's colors and main themes. For the F/W 2015 – main theme, "The climbing" – the jacket has been proposed either in basic and minimal nuances or even in the "Cheetah blue" version.
ANTHONY MILES – Trekking Boots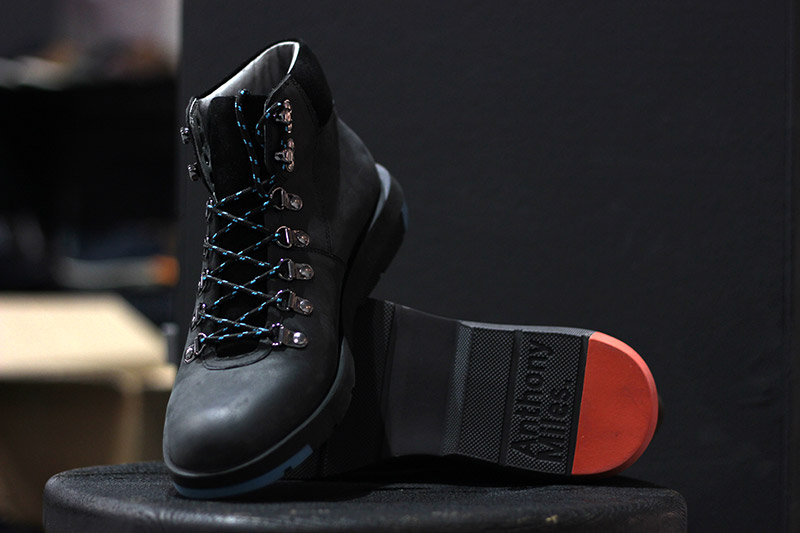 Each season Anthony Miles launches a uniquely designed sole which has gained the brand an esteemed recognition as one of the most forward thinking footwear brands around.
For the F/W 15-16 the brand maintains its classical, minimalist and together innovative features unaltered. Among all the models we have chosen the one that is more in line with the FY!'s soul and the next year's trends: we are speaking about the trekking boots in woven calf leather, contrasting laces and, of course, the unique soles.
MOTO GUO – "Fatty Bubble" Shirt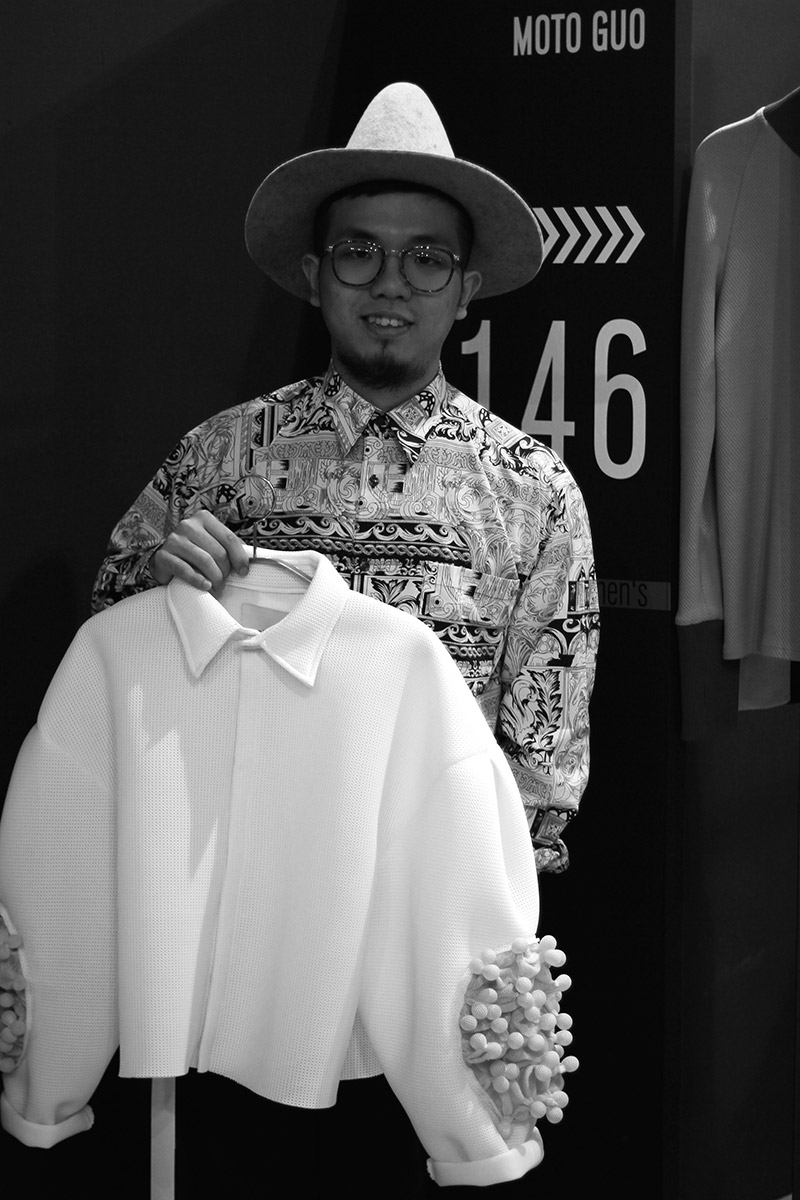 In his F/W15-16 collection named "A Litho Odd", Moto is just expressing his appreciation for curves.
We have chosen an oversize shirt:  its length cropped at the lower waist, it is made out of a white spongy sporty mesh which consists in polyester as its major component; it has a front button placket opening with snap buttons stitched underneath so that they are concealed, and it is entirely raw edge finished. The particular details for this piece are the Bubble Pleats on both sides of the sleeves.
LUCIO VANOTTI – Oversize Coat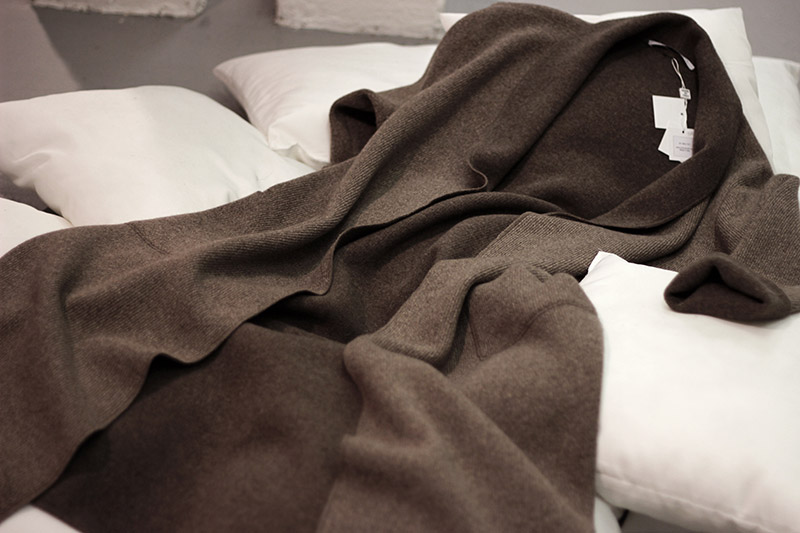 The utilitarian approach towards reduction, purism and concise tailoring is an imperative to Lucio Vanotti. It is this rational proposals of fabrics, surfaces and textures that shaped the contours of an exclusive design. The resulting crisp silhouette is sleek, clean and understated: a perfect example of efficiency and mathematical precision.
For our F/W 15-16 best fives we cannot but choose the dove-gray oversize coat in merino's wool. The straight line and the nightgown effect make this a timeless item and the perfect personification of the brand's soul.
FILIPPO FANINI – Back-pack & Bomber Jacket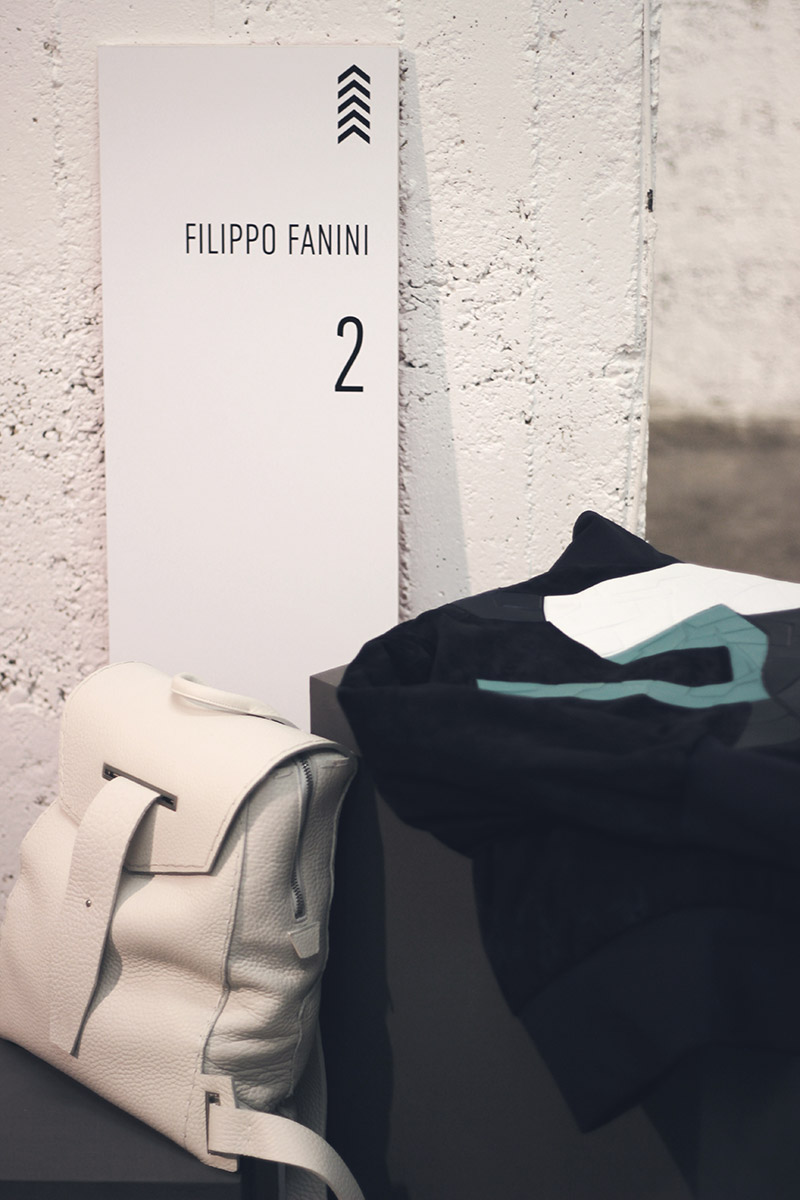 The F/W 2015 collection is inspired by a painting of St. Michael the Archangel by Jacopo da Pontormo, Italian Mannerist of the early 16th century. The silhouettes aesthetics are based on the contrast between the rigidness and power of the armor covering the fluid and sensitive draping of the cloth. In this case, we have chosen two items: the back-pack in calf leather with handmade brass elements and the bomber jacket in leather with handmade embossed leather and the city map of Torgiano (the designer's village) carved.