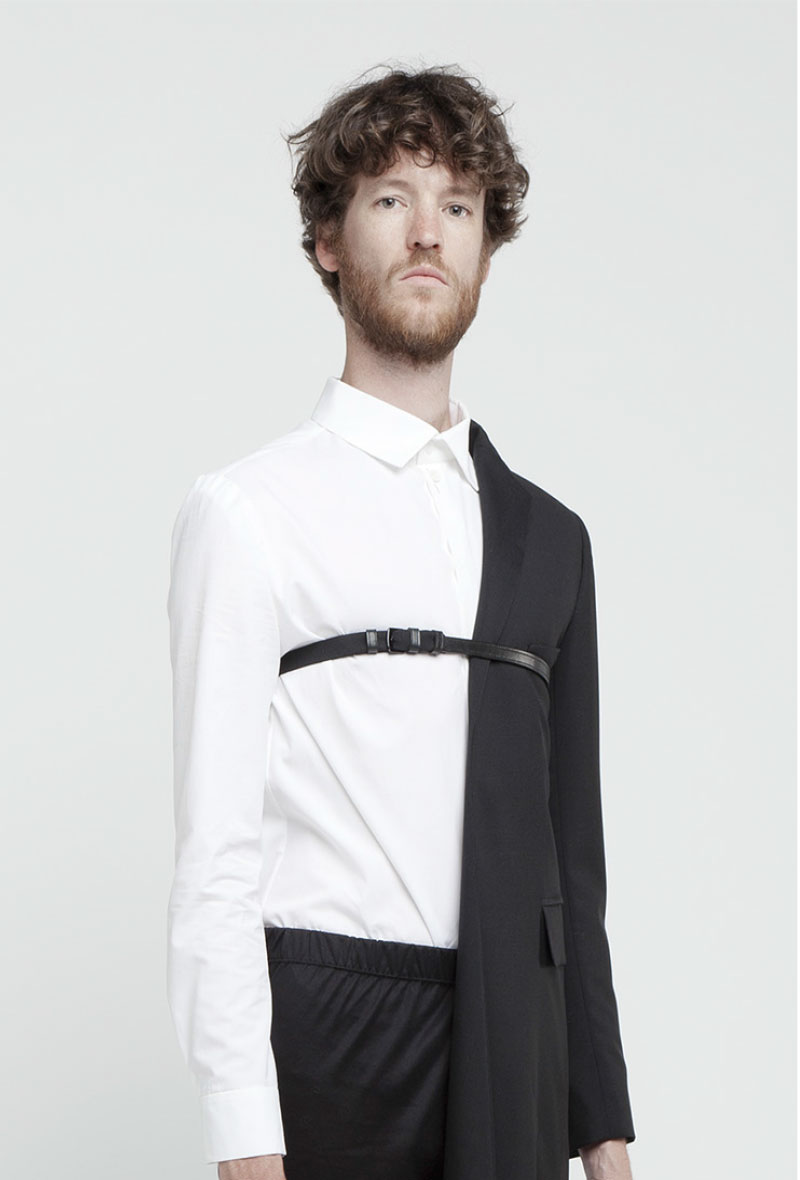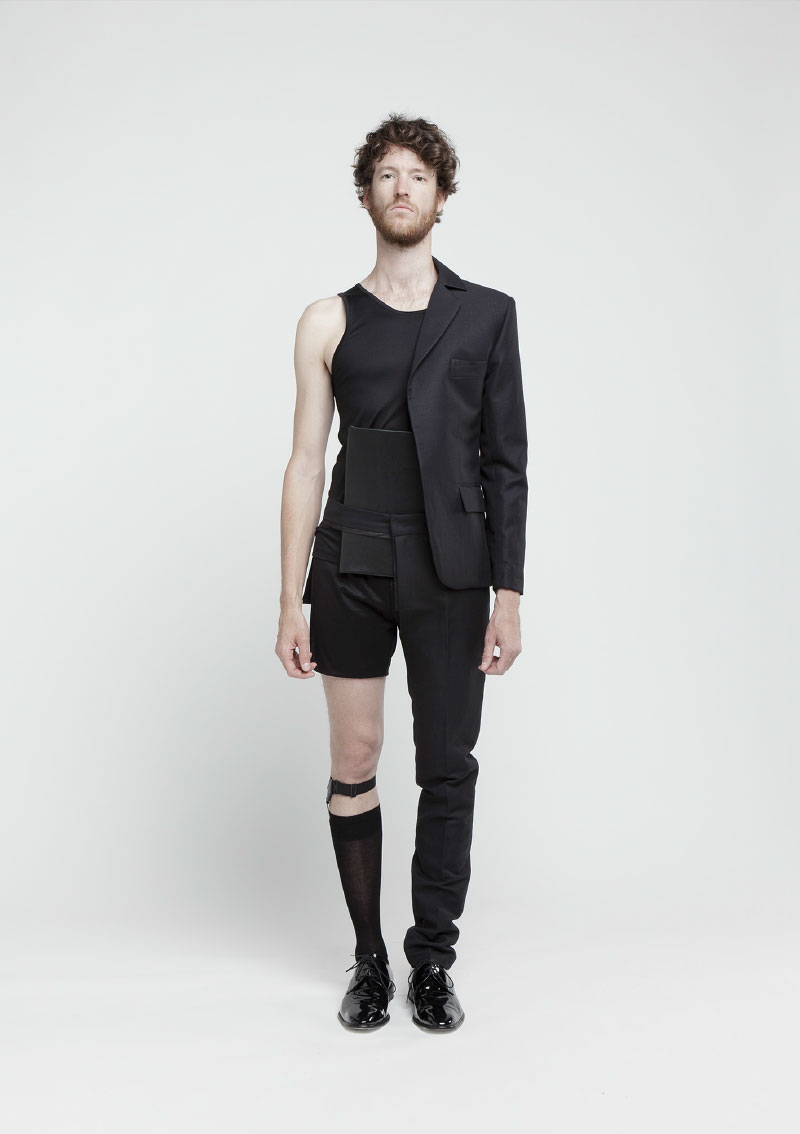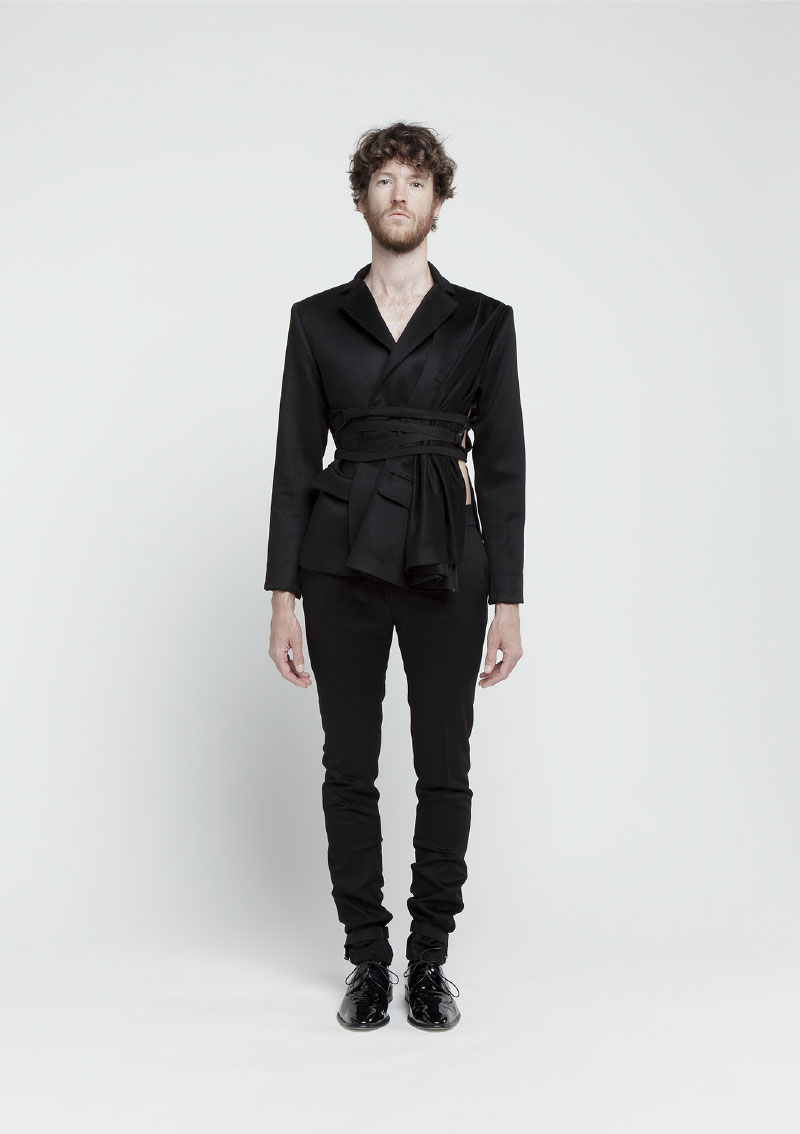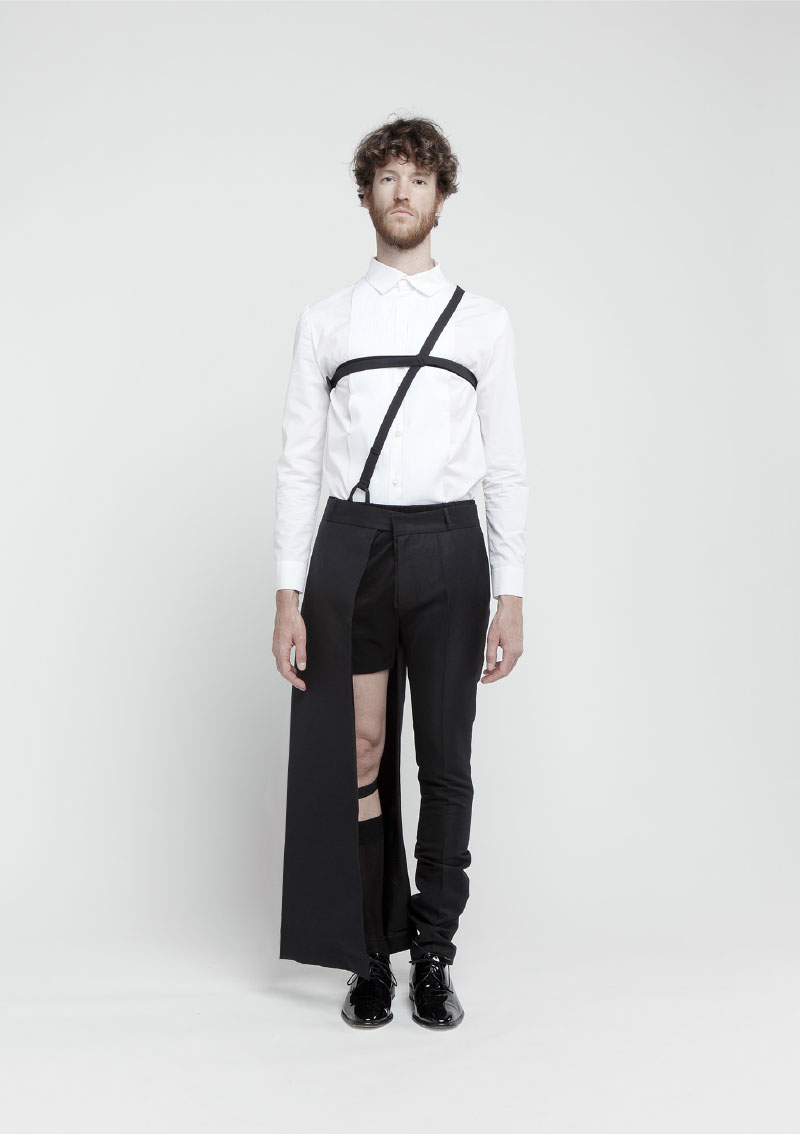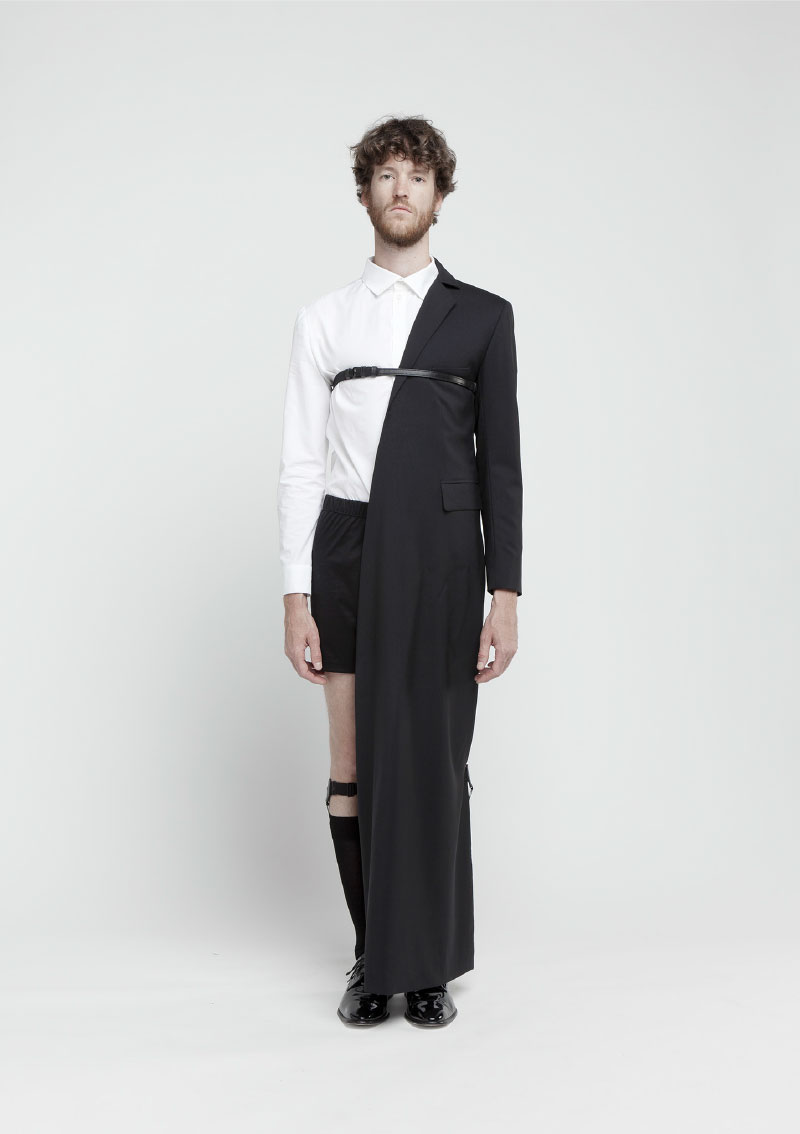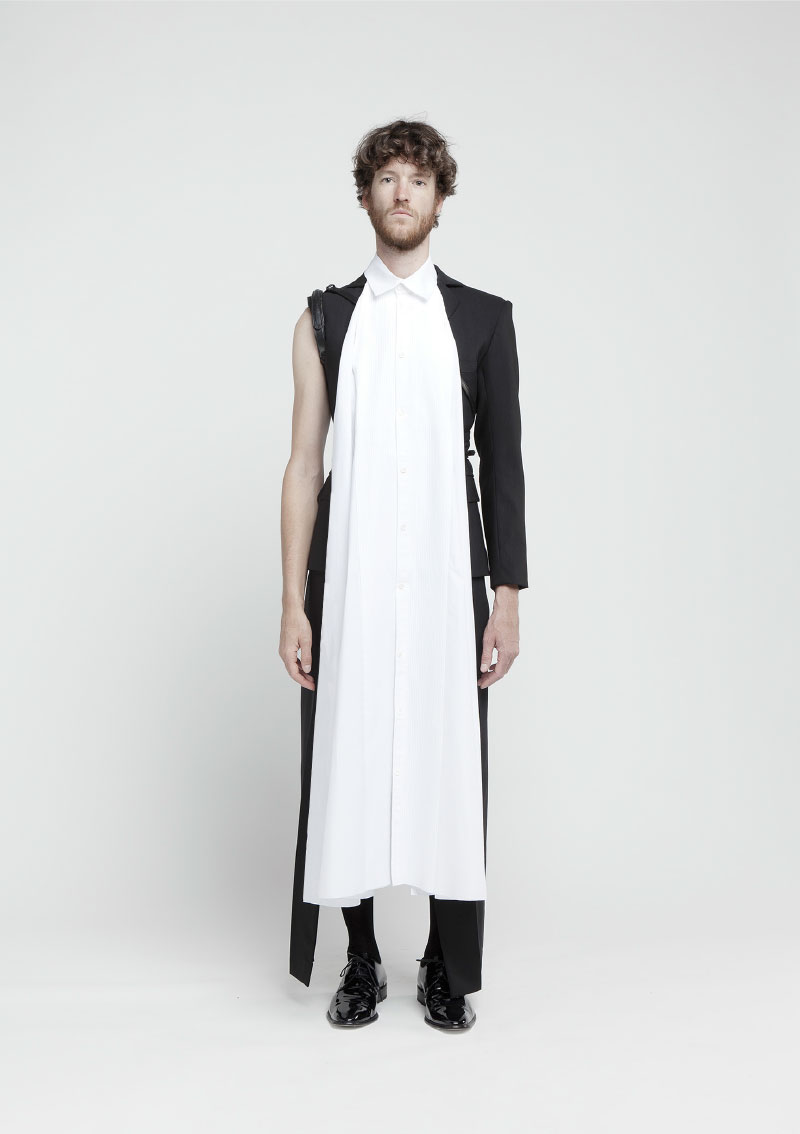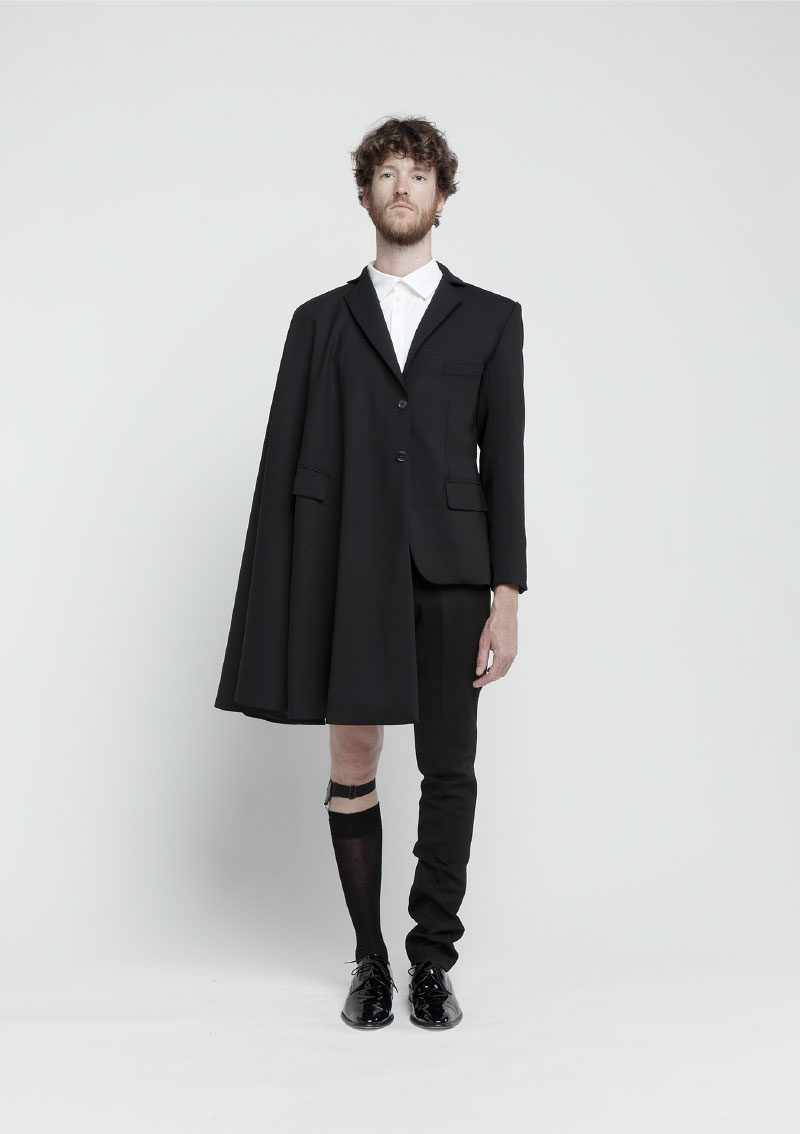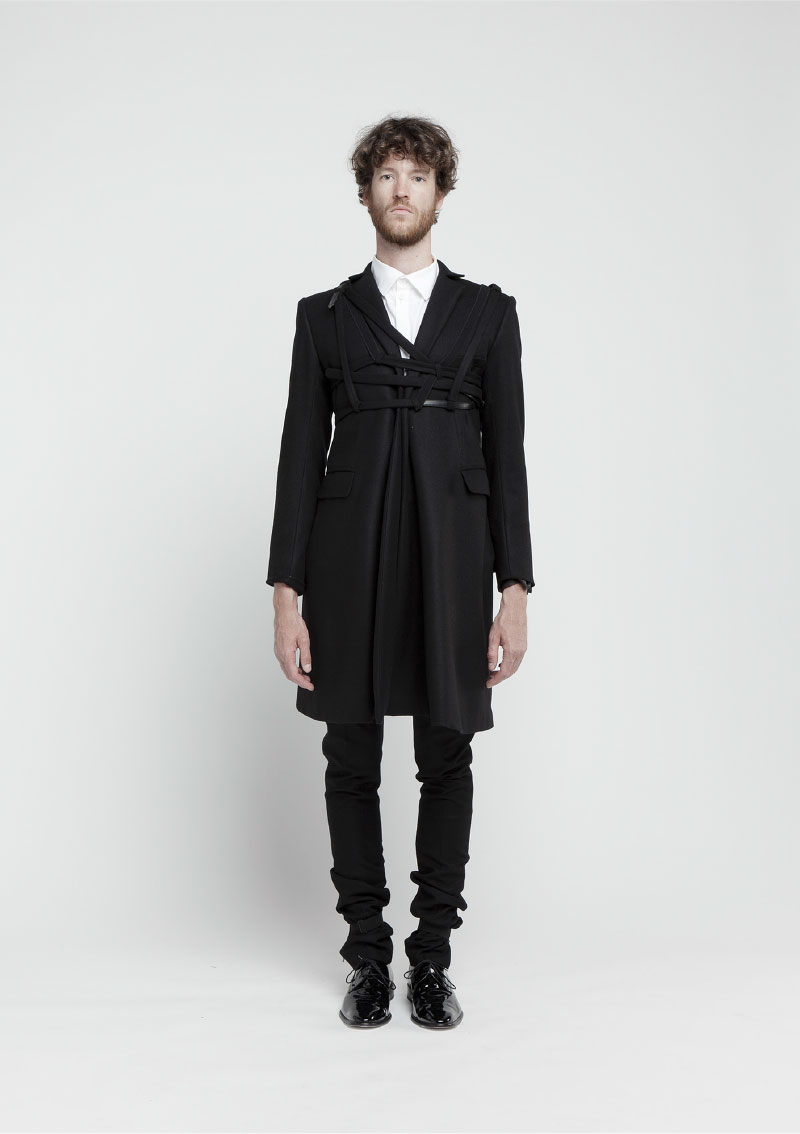 Florent Tosi's bachelor collection entitled "ce qui est beau est toujours bizarre" is inspired by Florent fascination with the elegance of a man in a suit, and his draping work, more instinctive, that he experiment in many projects.
With the association of these different techniques Florent developed his own aesthetic language. A language based on his feelings about men's body an its nudity, sometimes bizarre but always elegant.
Florent thought every outfit as a geometric construction made of black, white or skin shapes to create ambiguous proportions with the different layers of clothes.
The shown parts of the body (arms, legs) are not particularly erotic but linked with the easily identifiable universe of men suit gives it a different reading. It exacerbes its animal side, showing a hairy leg next to a pant with a fold leg.