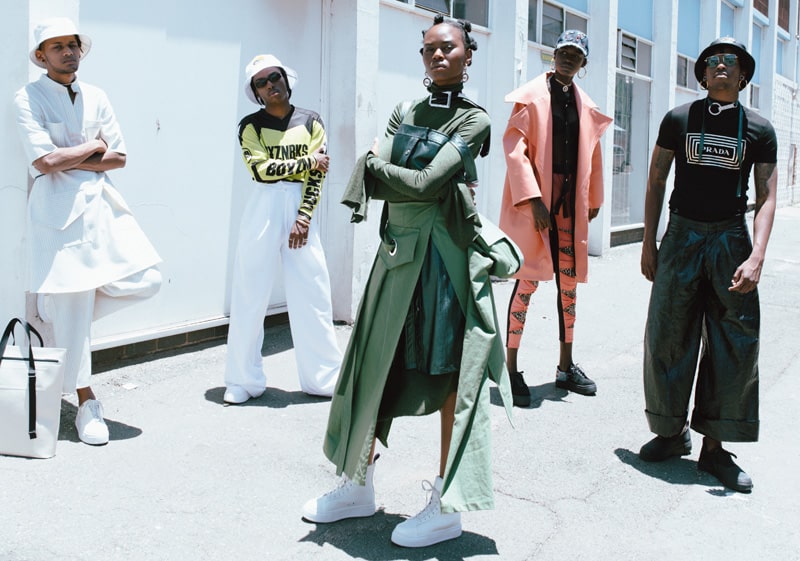 Eytys travels to South Africa to unfold the Spring/Summer 2016 collection. Set in the vibrant streets of central Johannesburg, the electric image-story portrays local talents from the city's emerging creative scene.
Shot by South African photographer and filmmaker Kristin-Lee Moolman and styled by artist-turned-stylist Gabrielle Kannemyer, the campaign takes place in the streets of central 'Jo'burg'. In the shadow of the city's deep political and economical challenges, a mesmerising creative scene is expanding.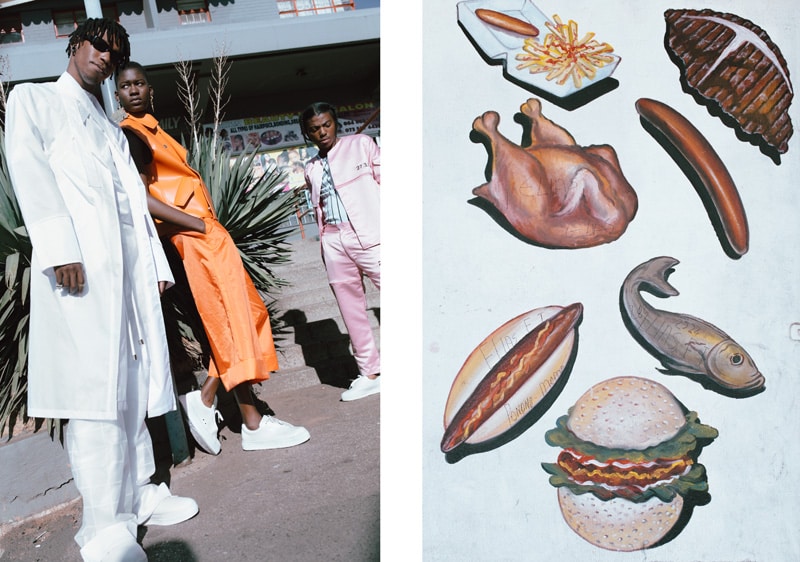 The story features the Eytys SS16 collection styled alongside collections by rising local designers such as Thebe Magugu, Rich Mnisi and Boyz'n'Bucks.
Accustomed to working with each other, Moolman and Kannemyer have a combined sense of reflecting contemporary youth culture with attitude, yet playfulness; Moolman with a distinctive ability to portray youth in a raw and electric way, Kannemyer with a styling aesthetic that circles around layers, shapes and colorful textures.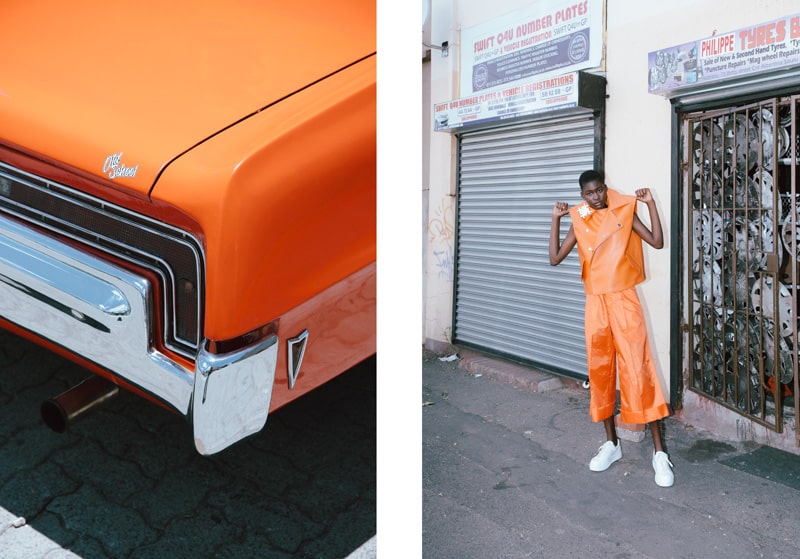 The entire set of images from 'Delicious' will also be released as a book during the Spring. Eytys Spring/Summer 2016 collection launches in store end of January.