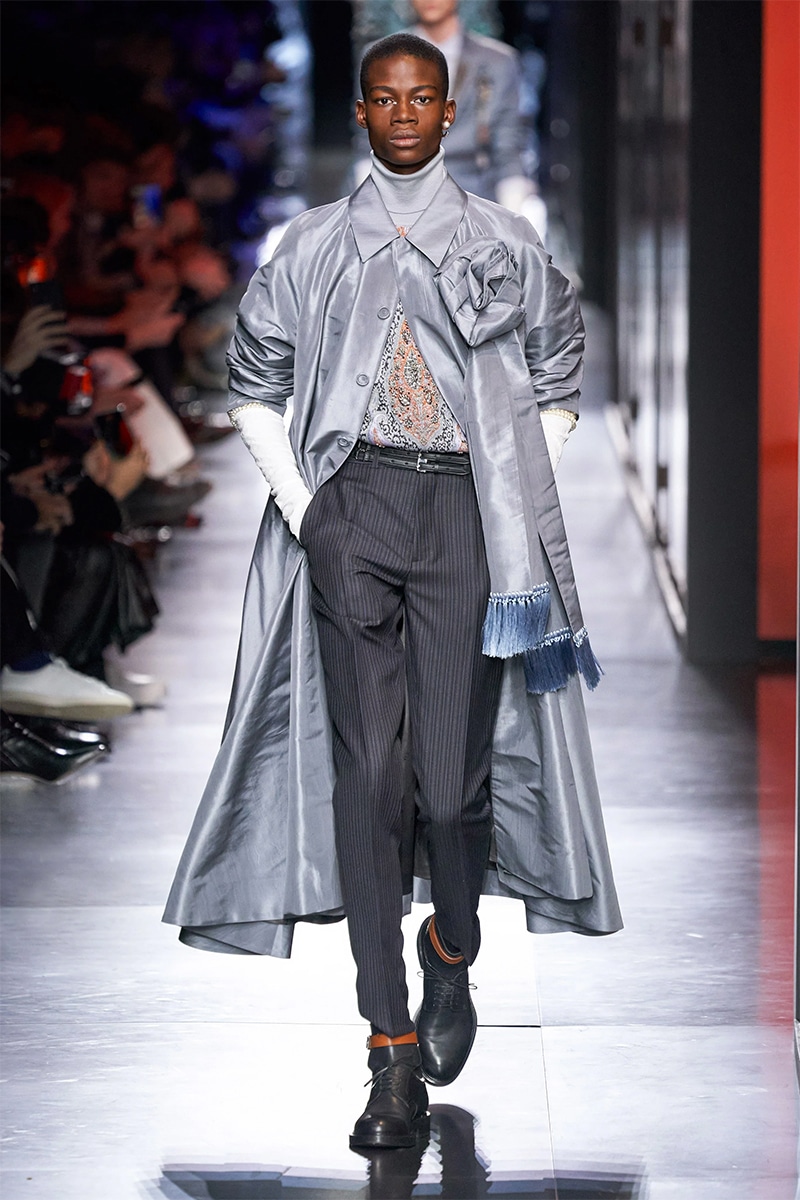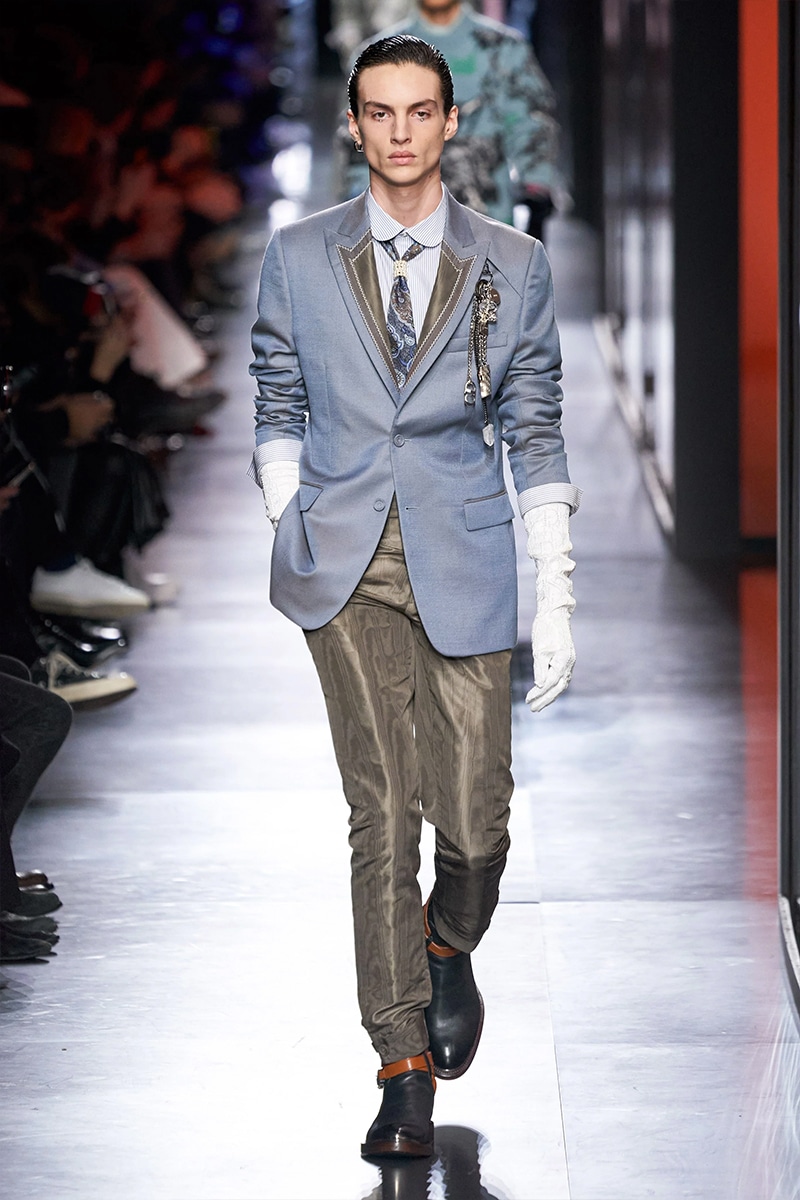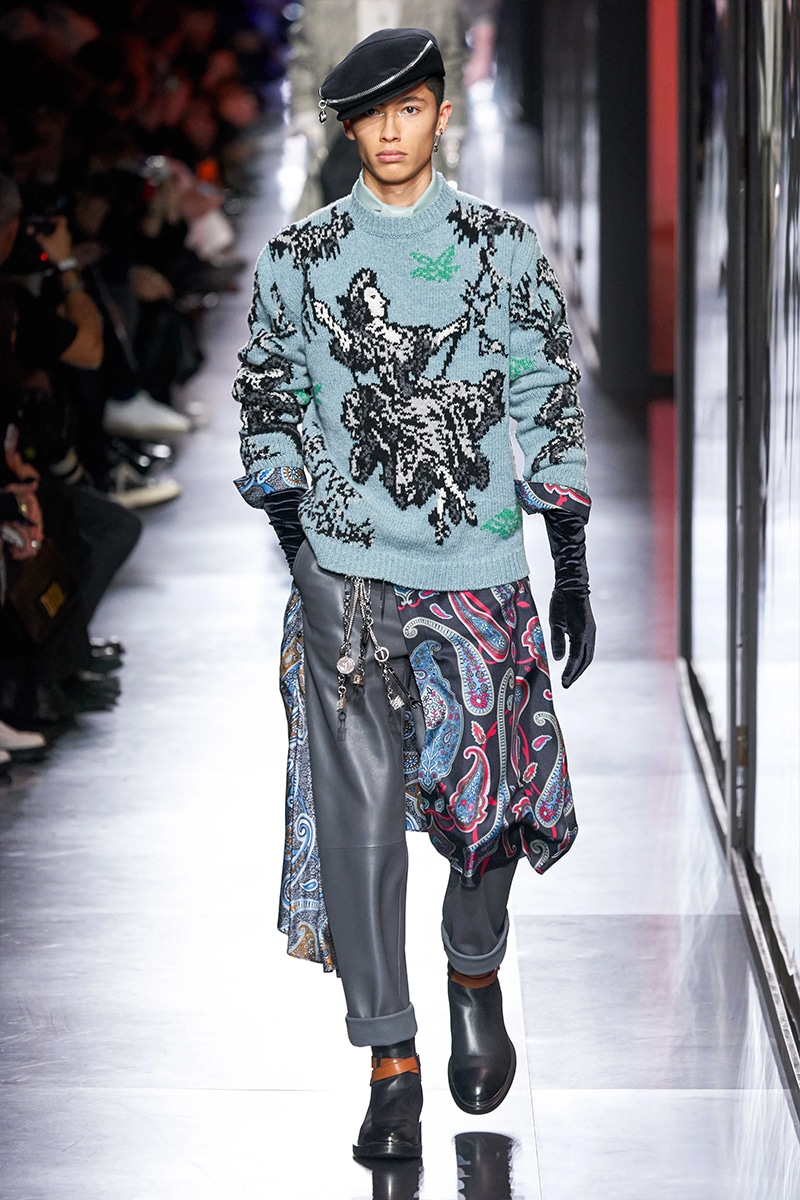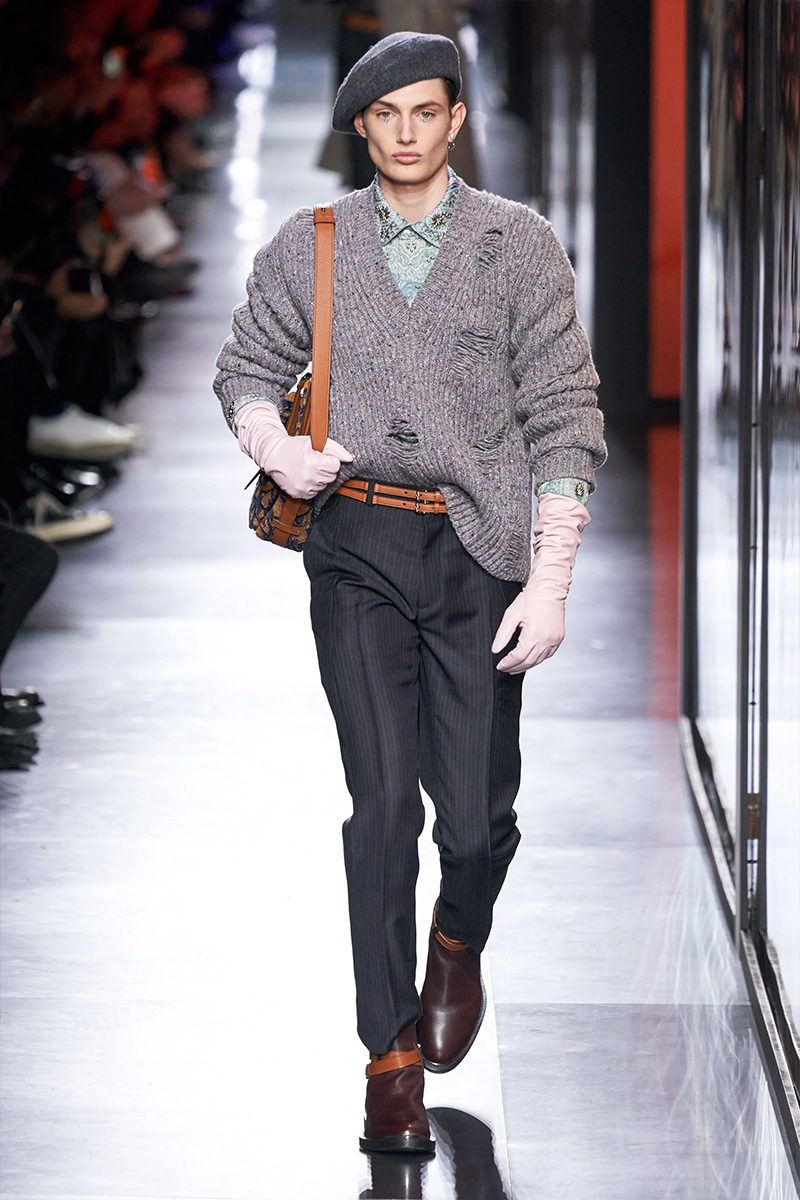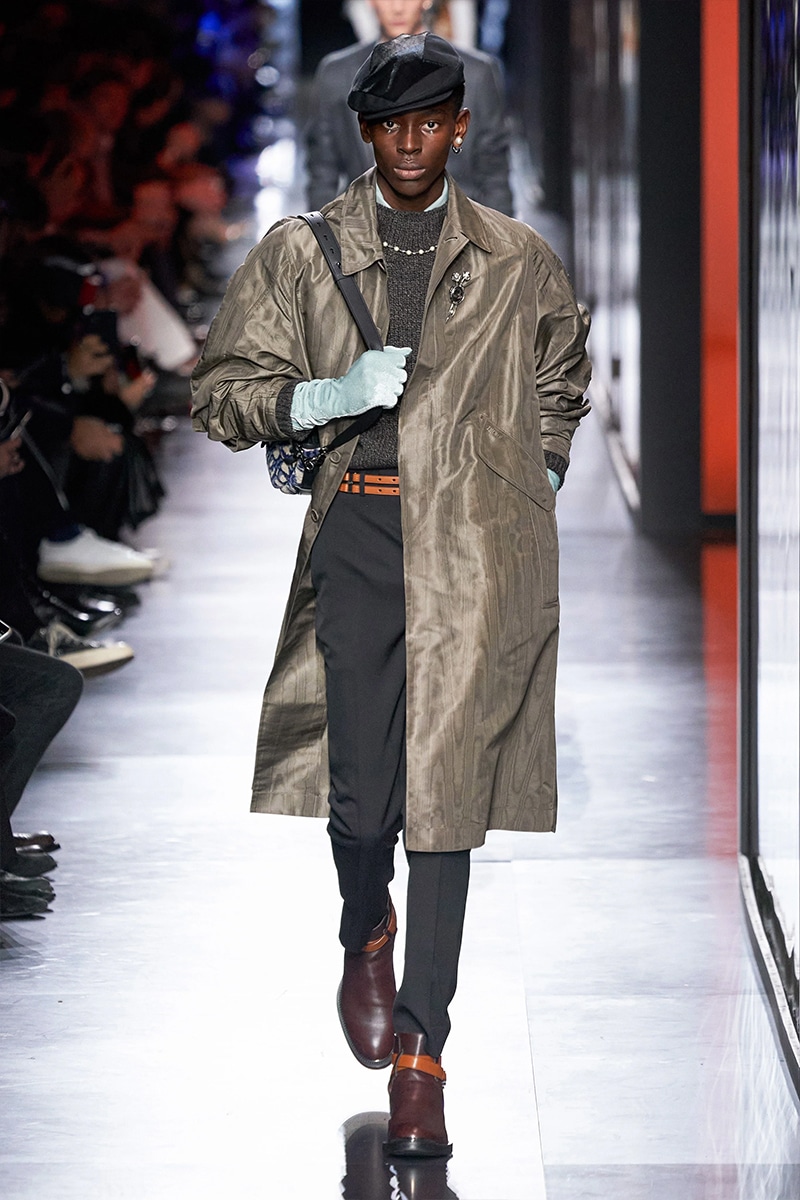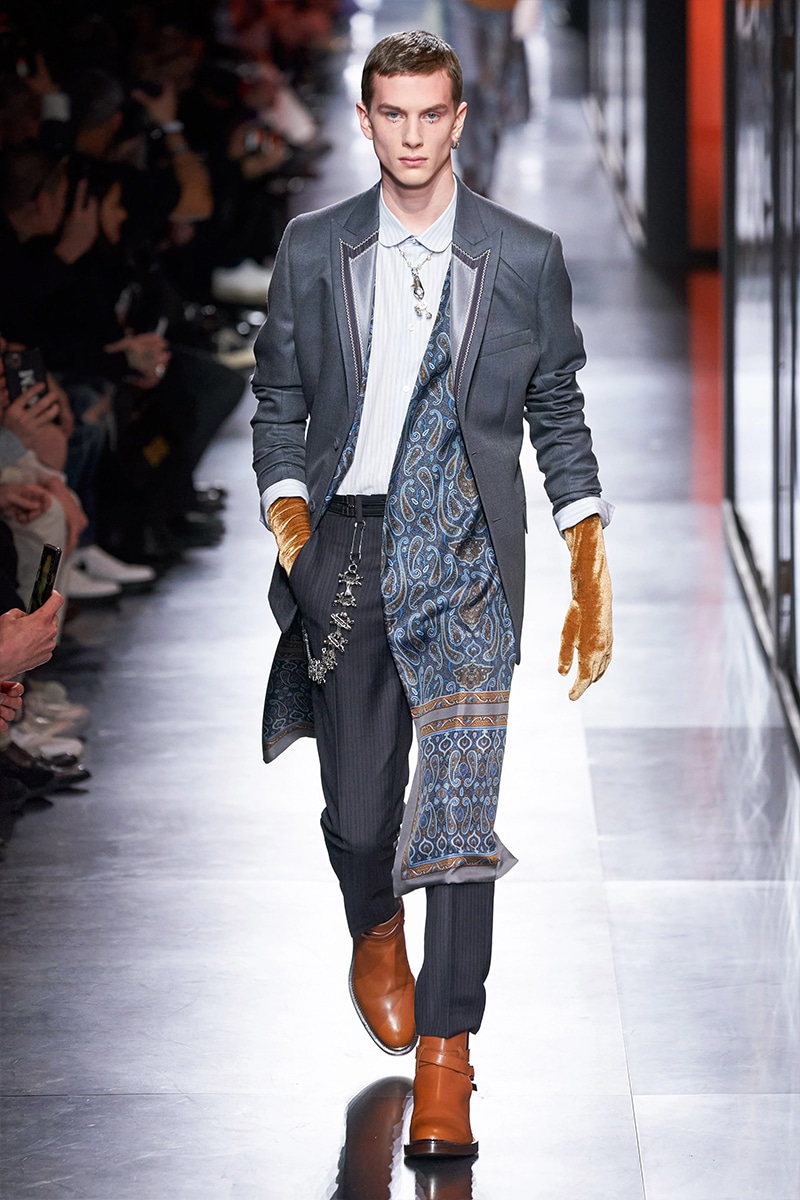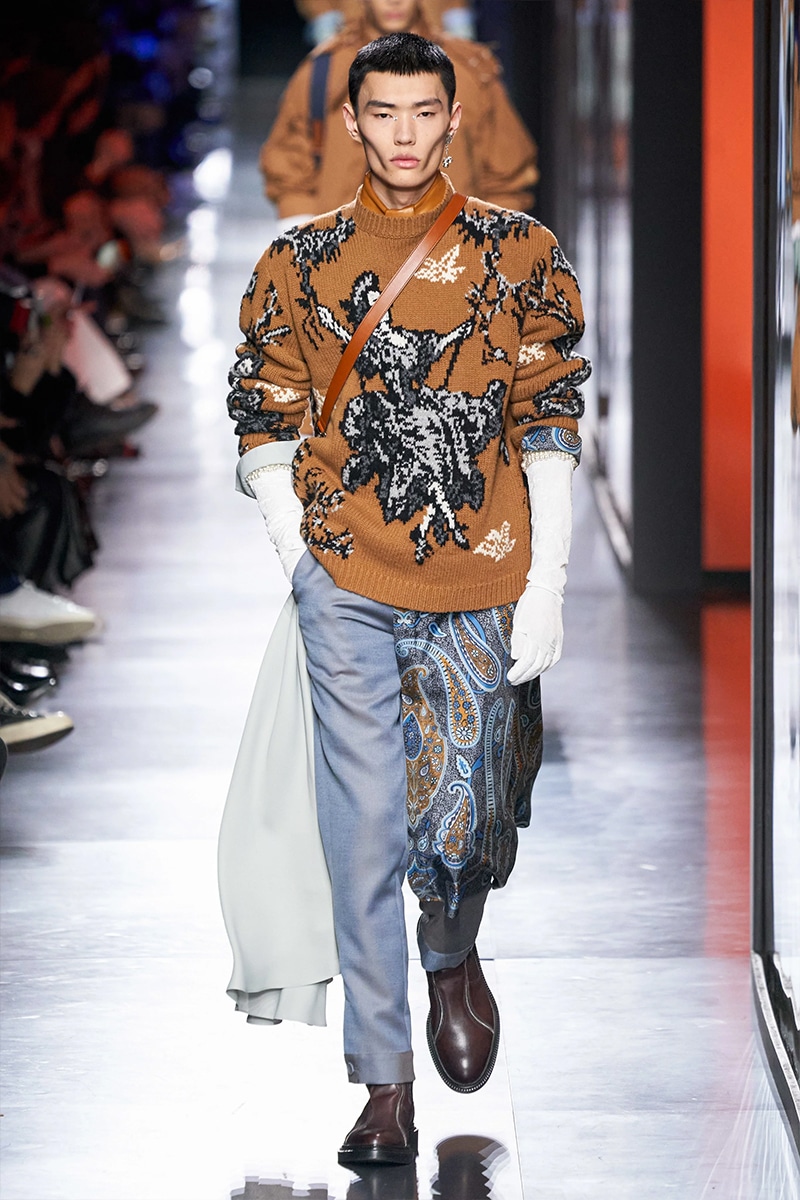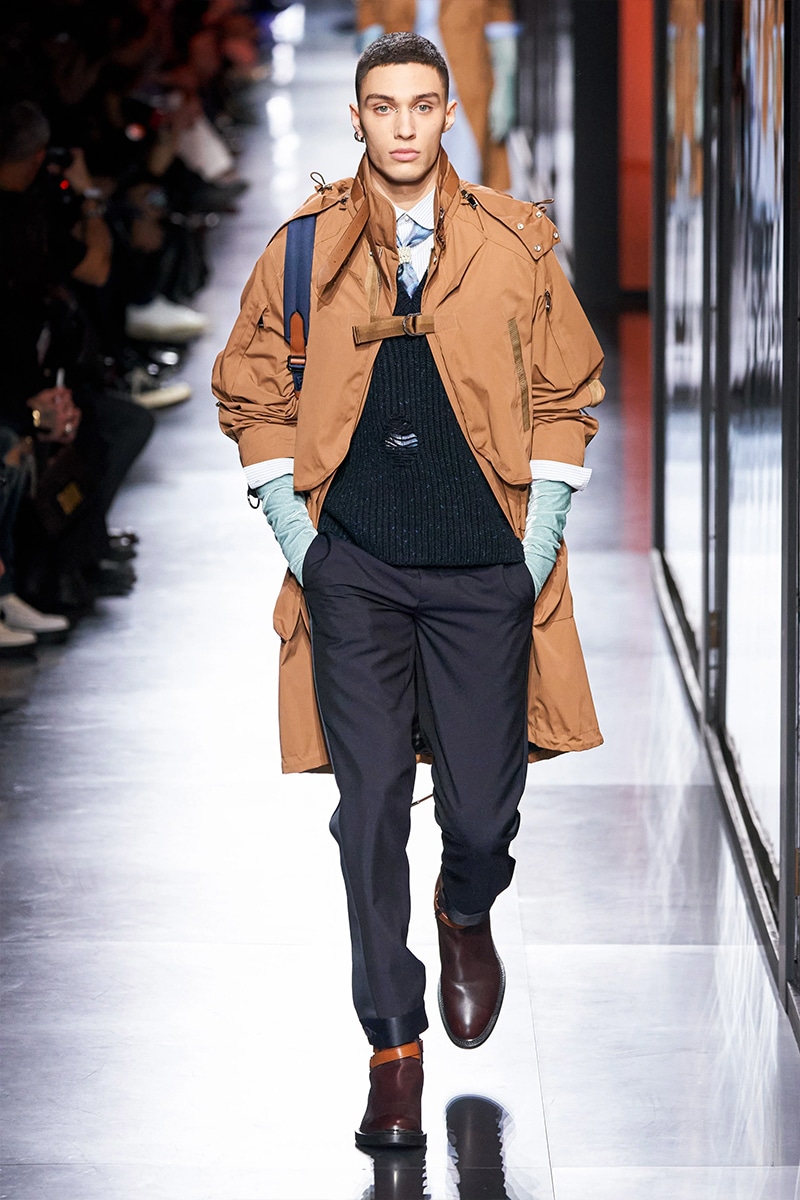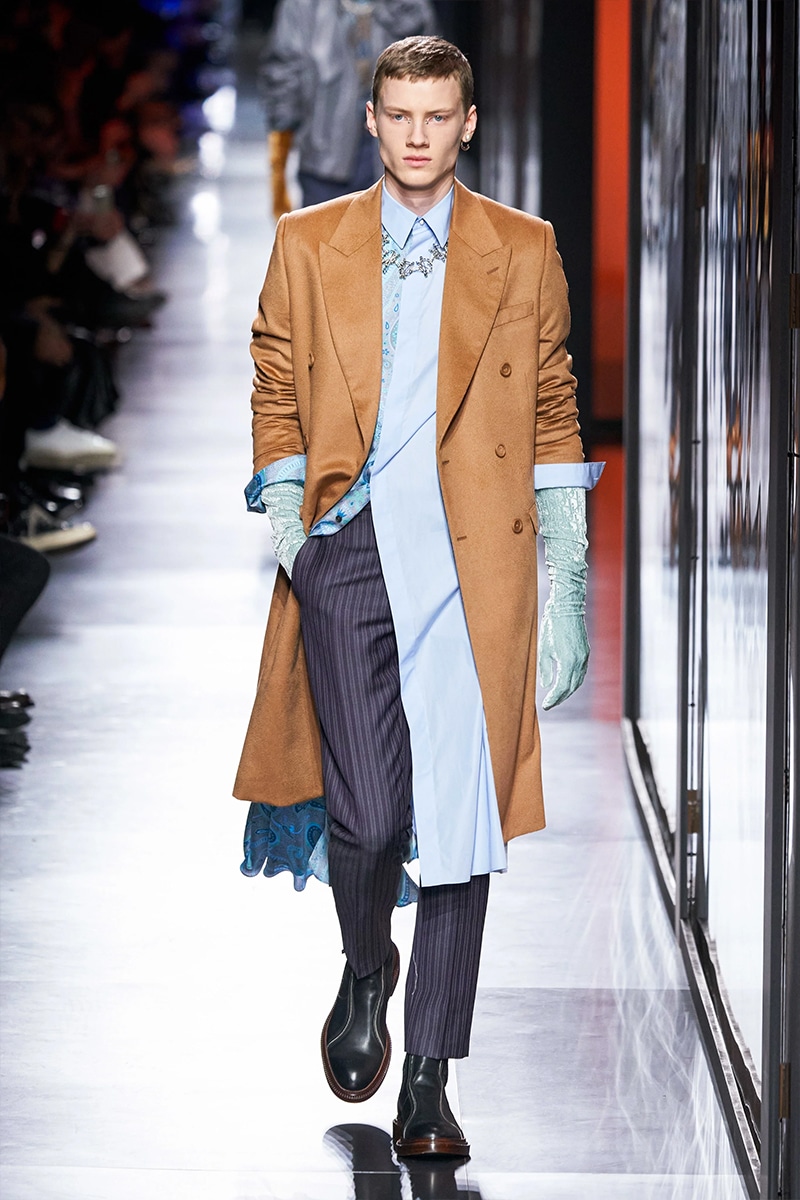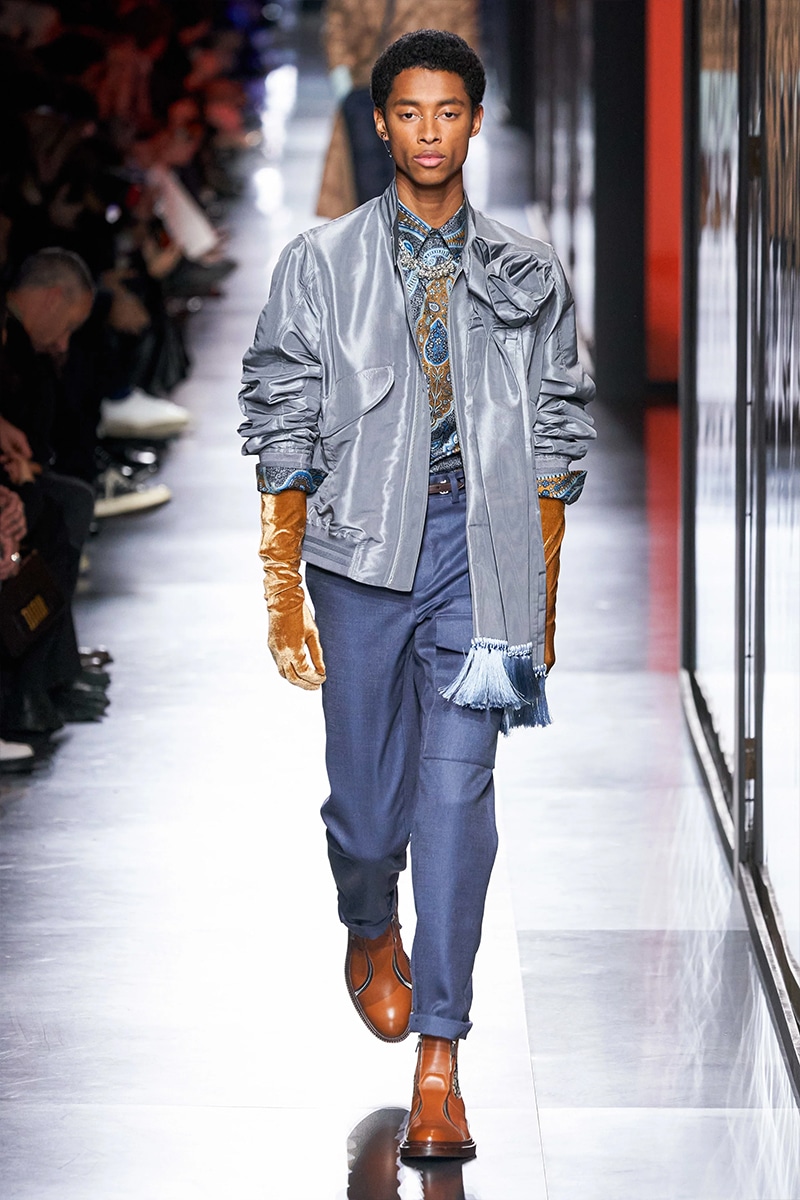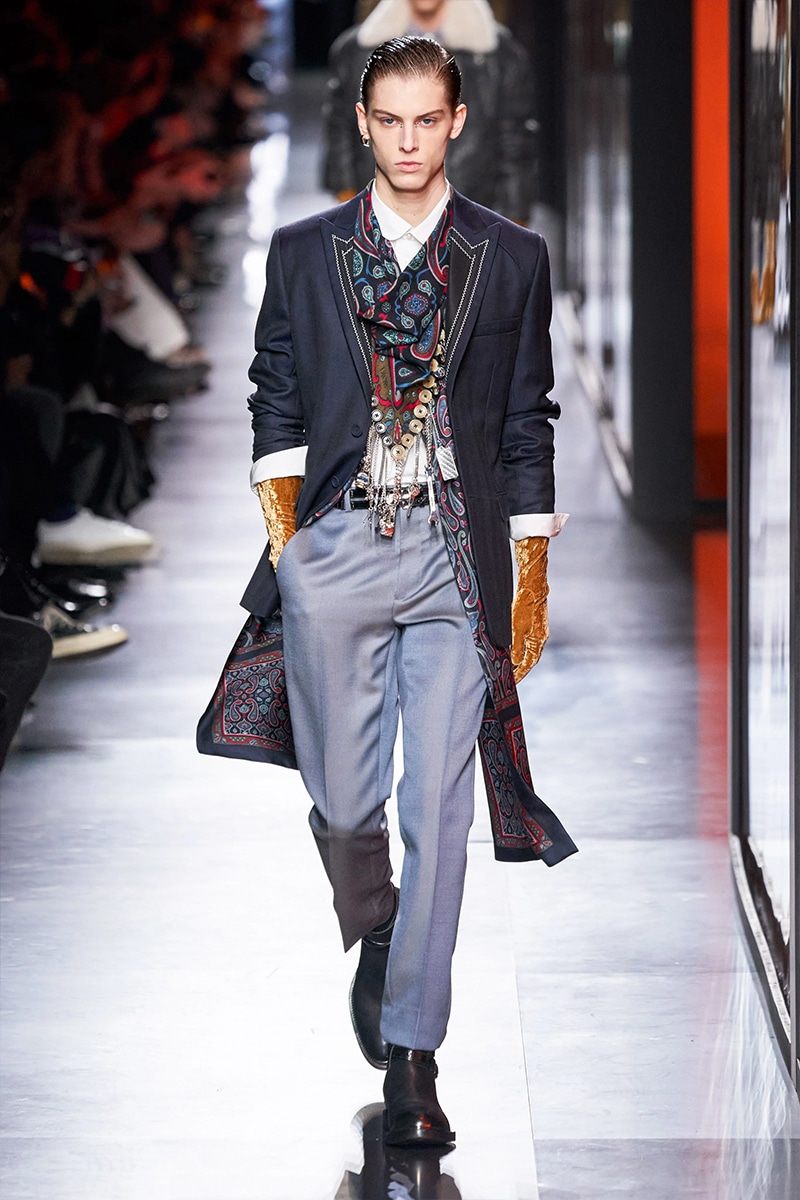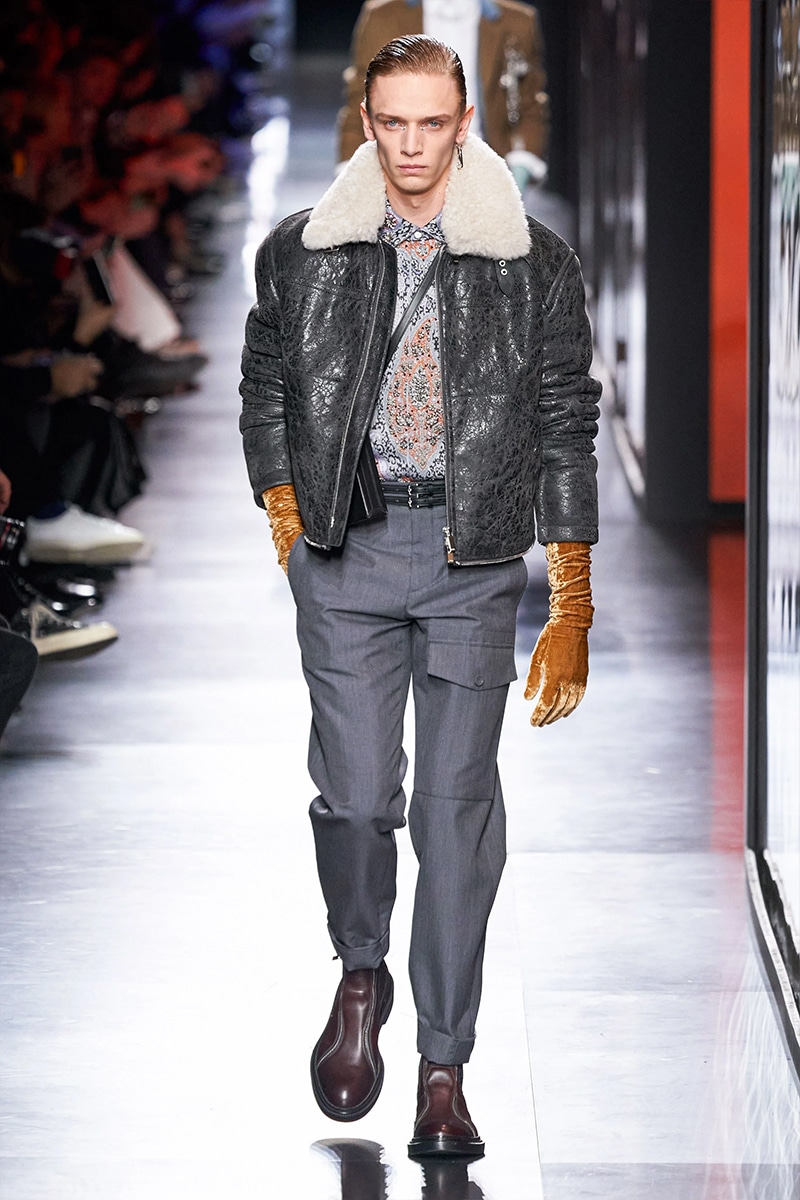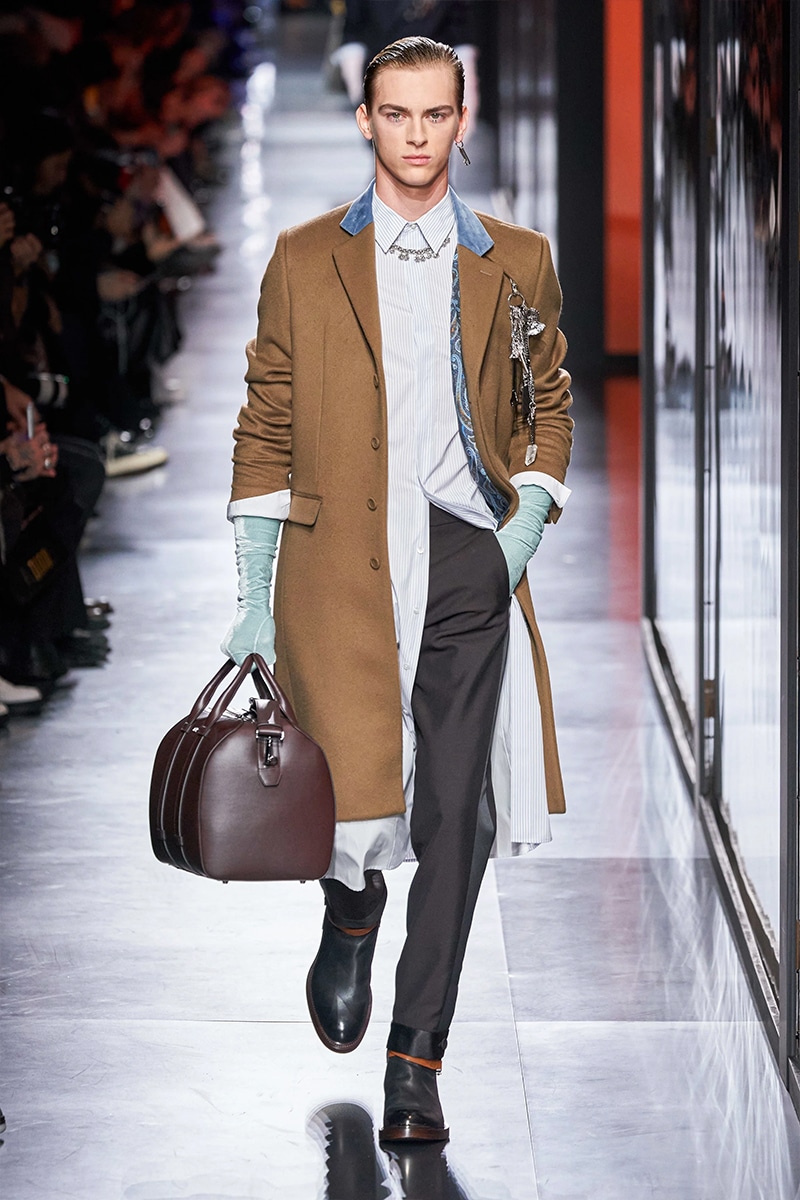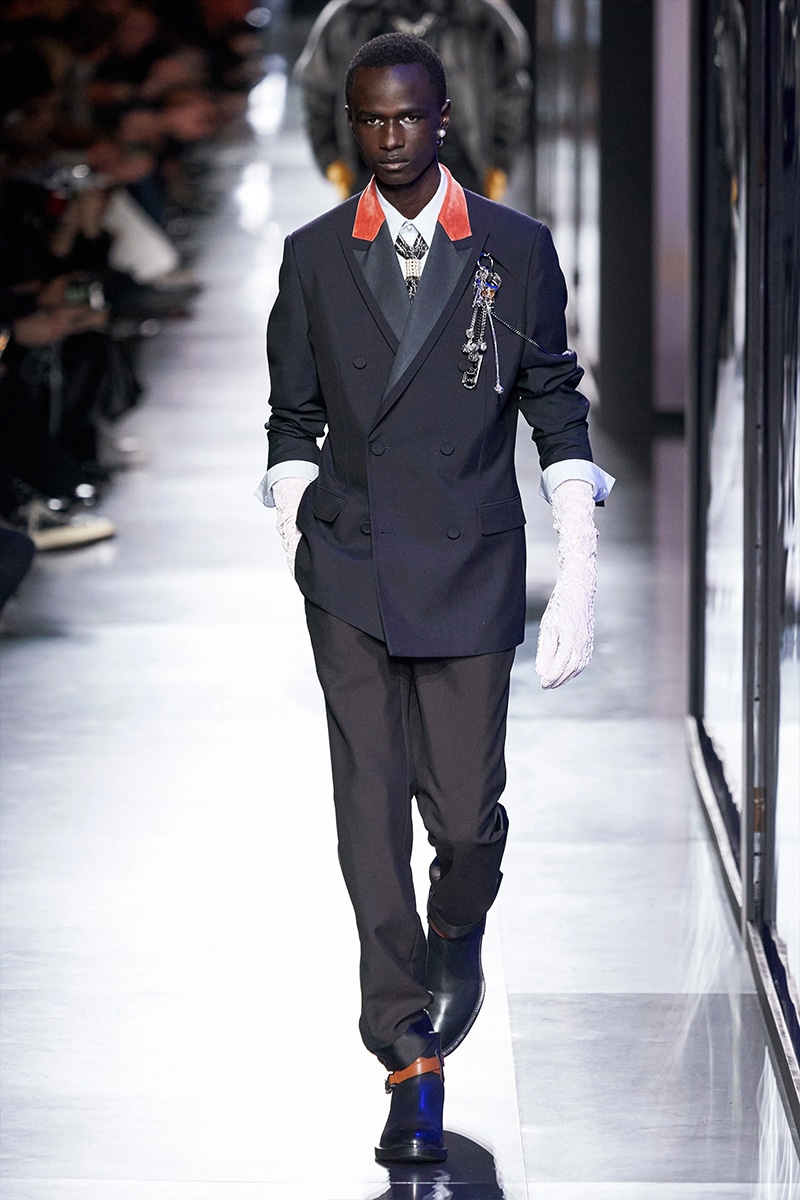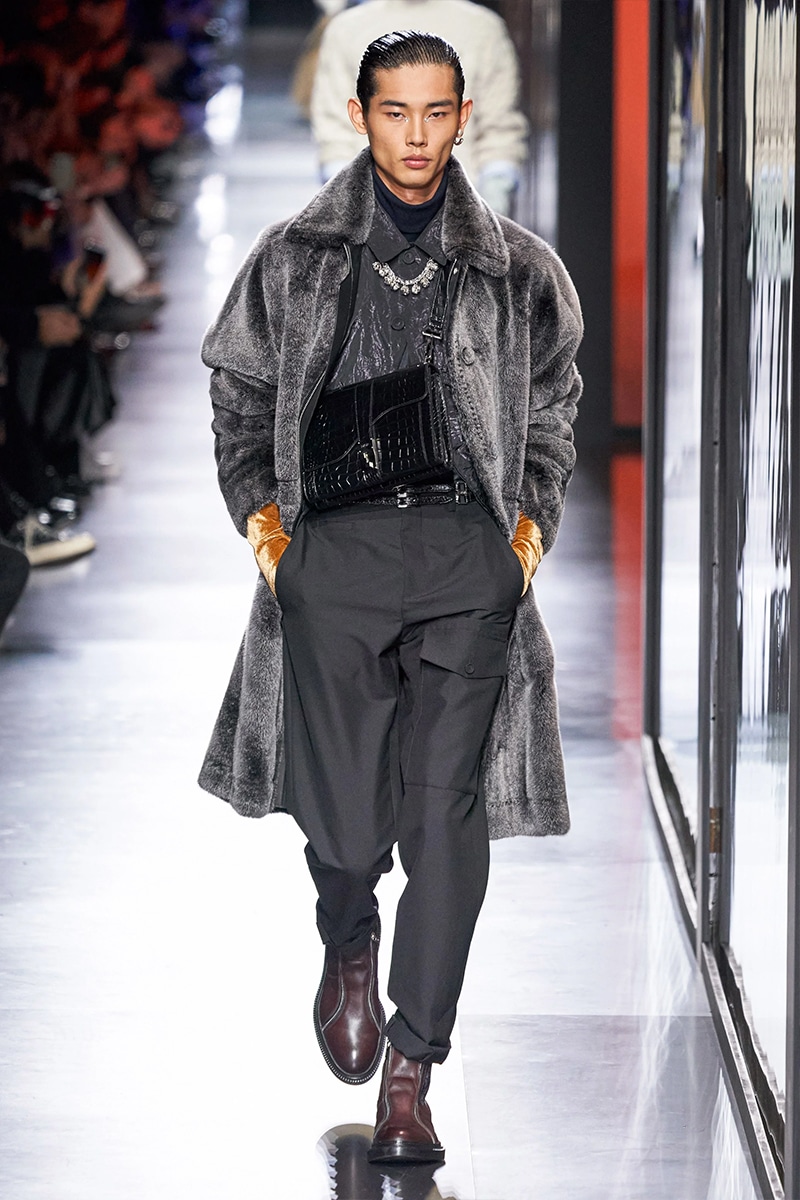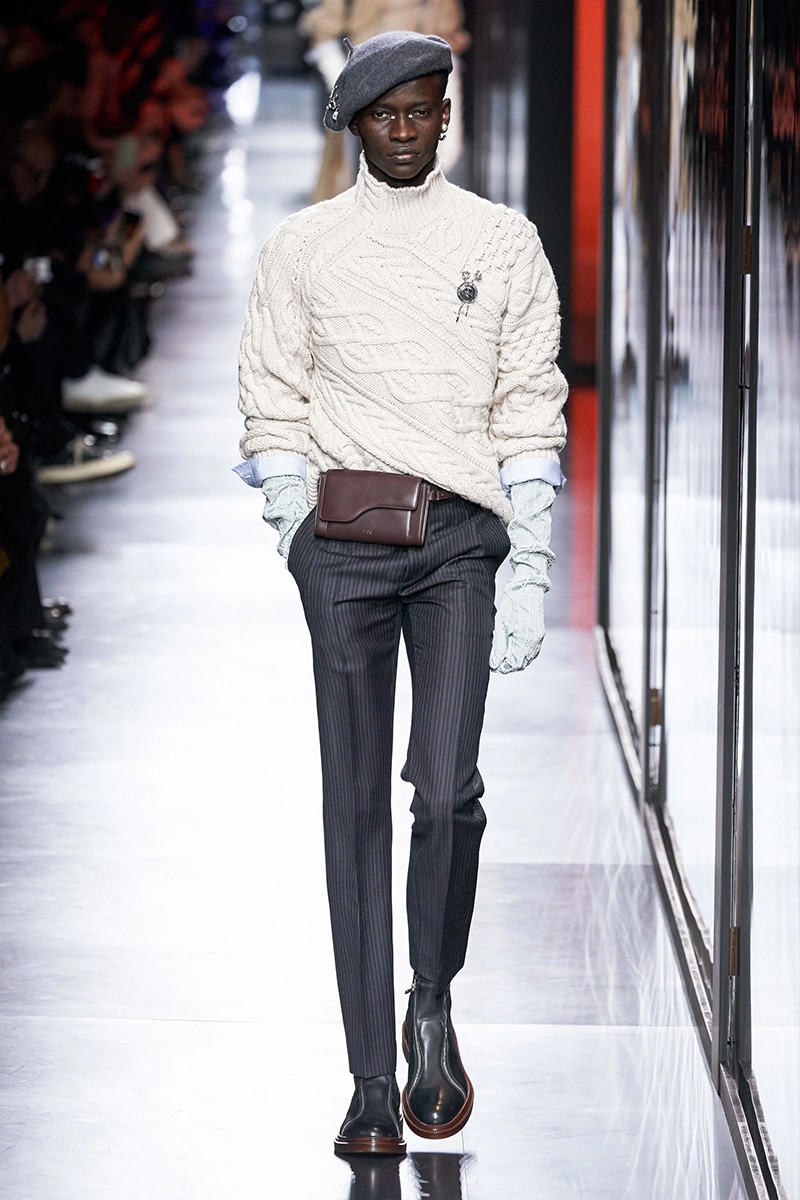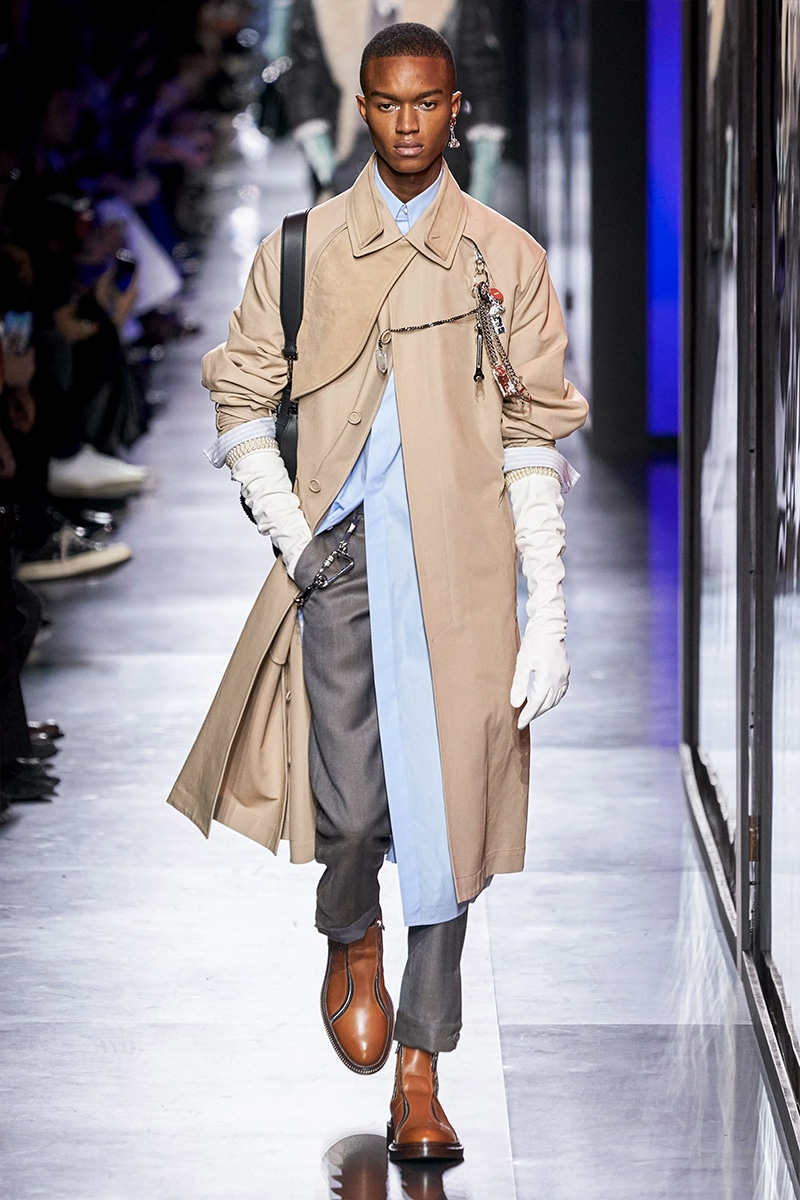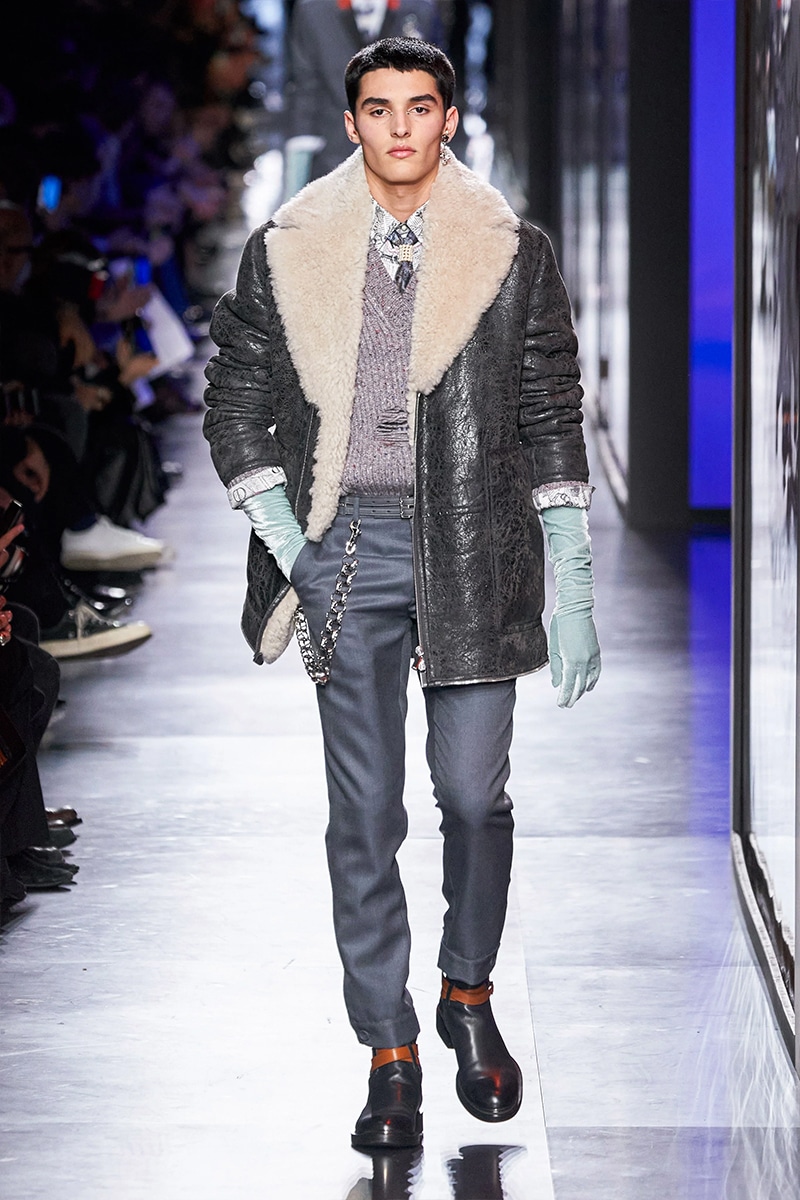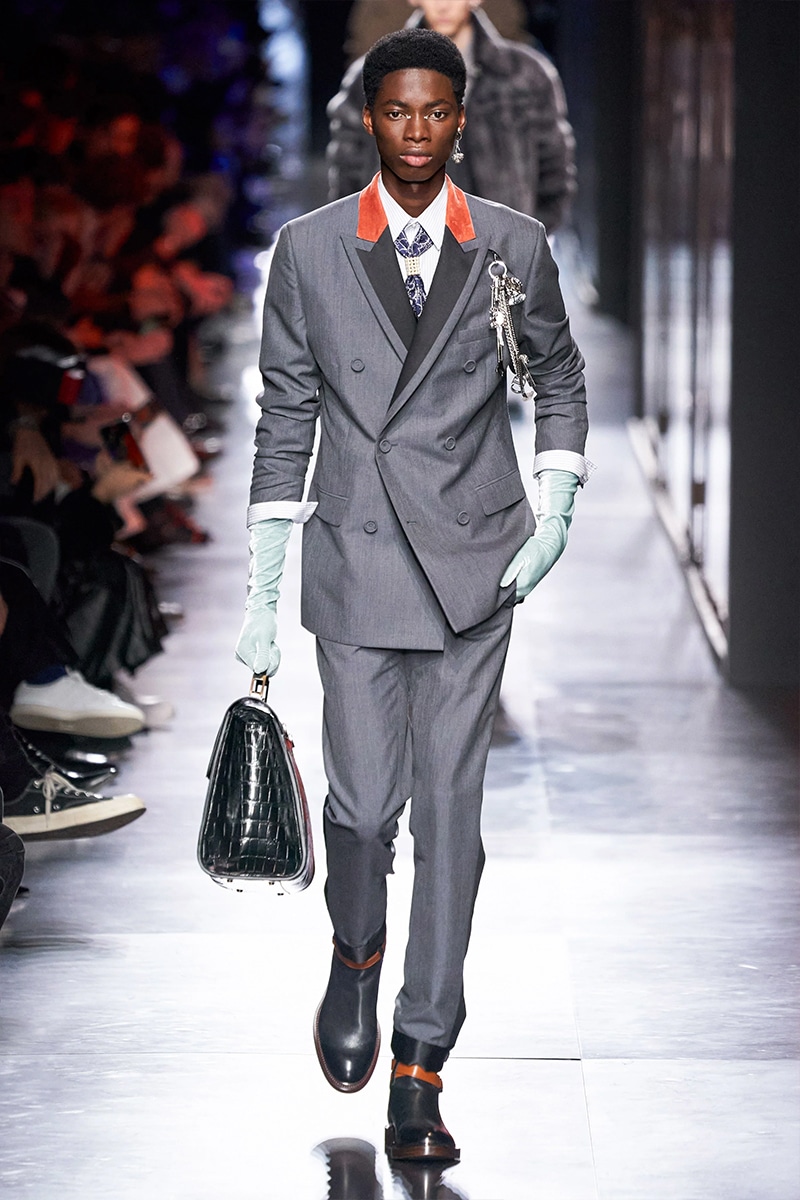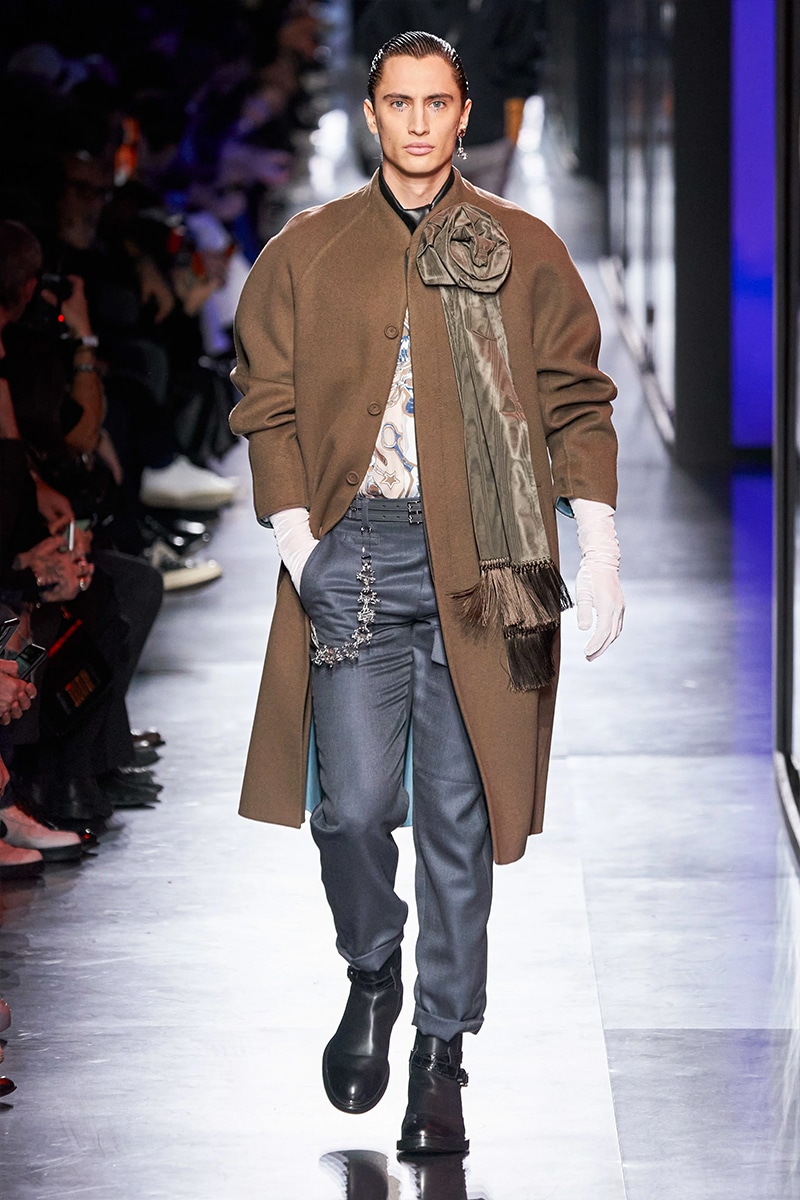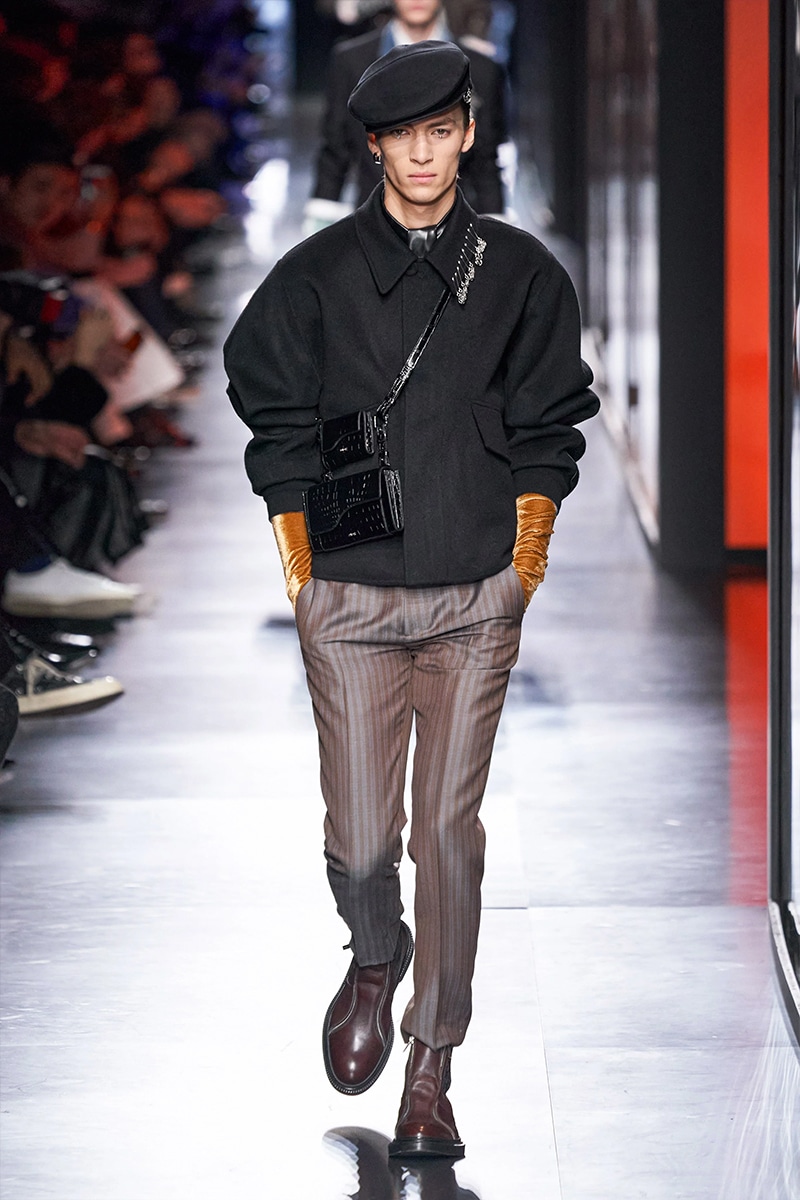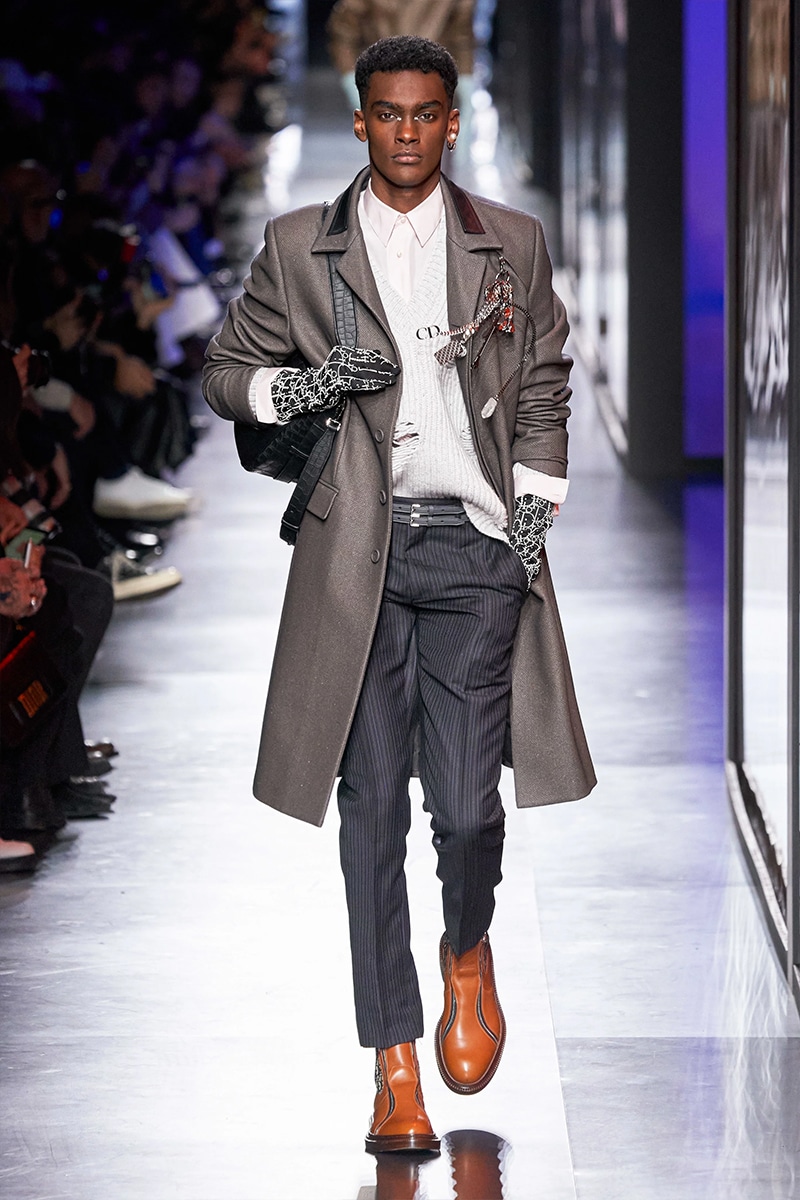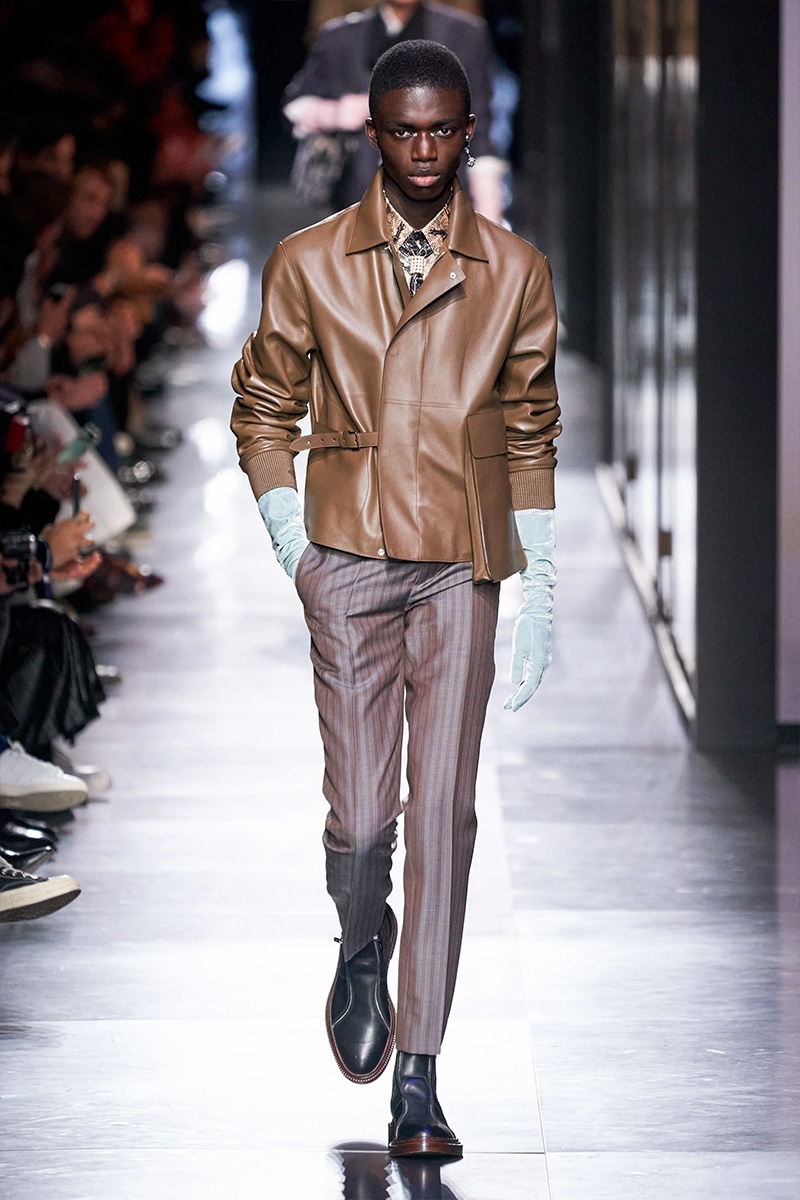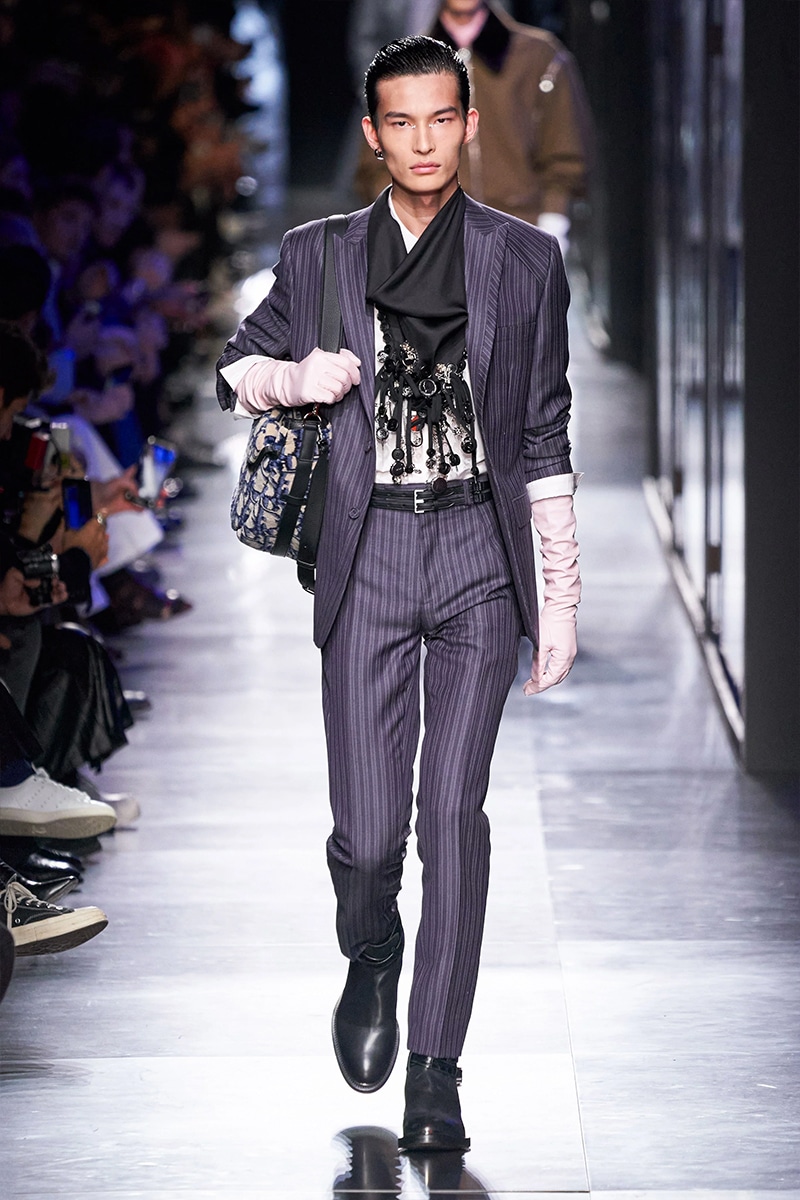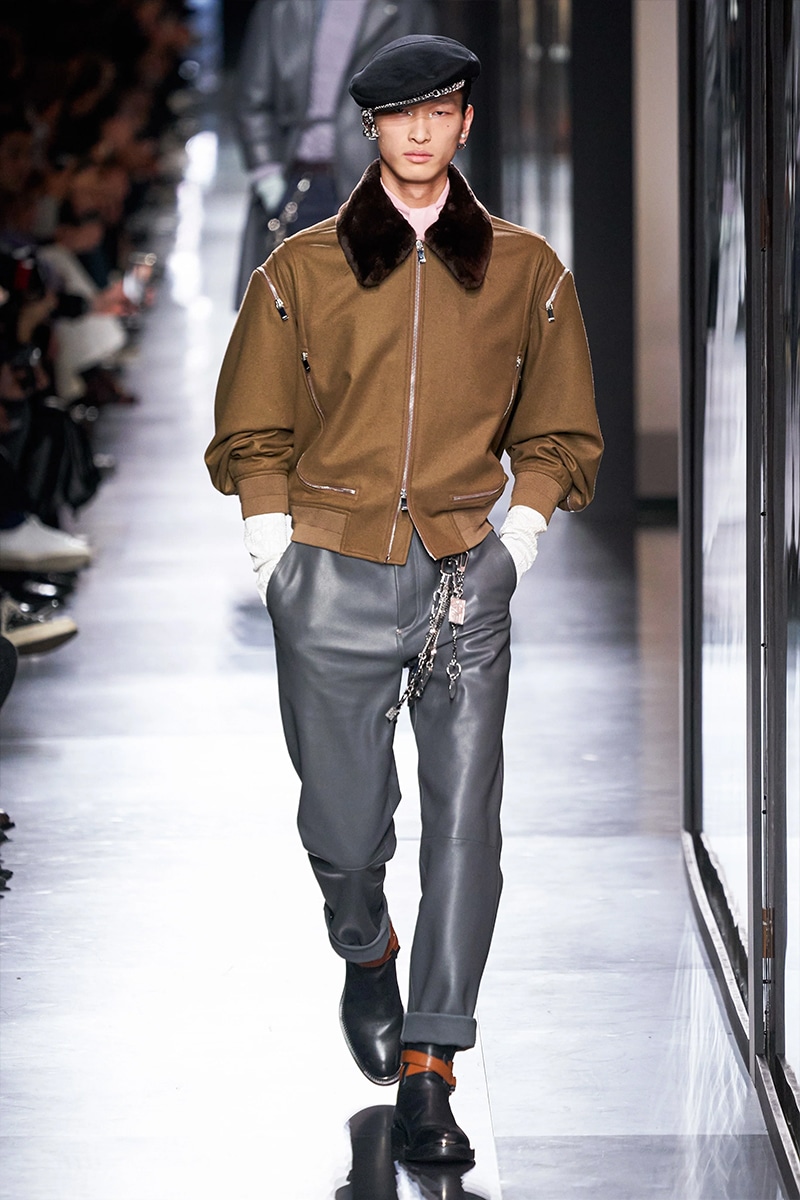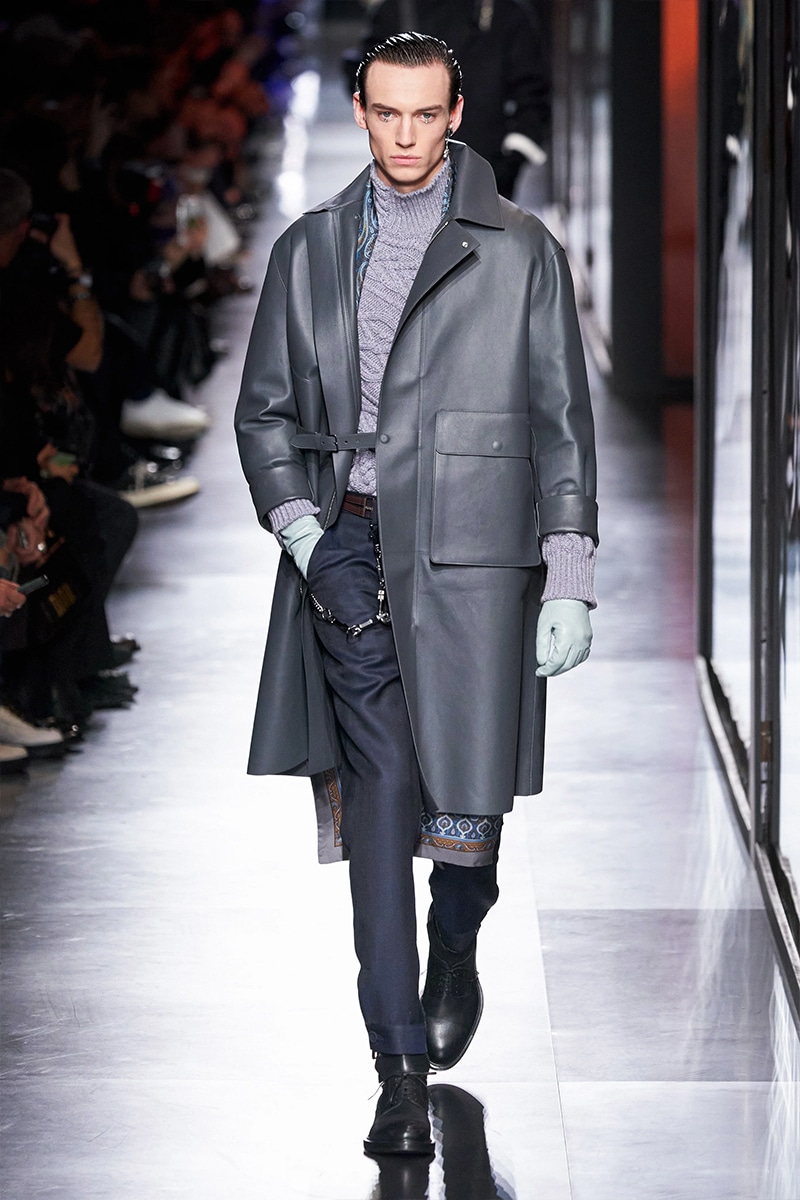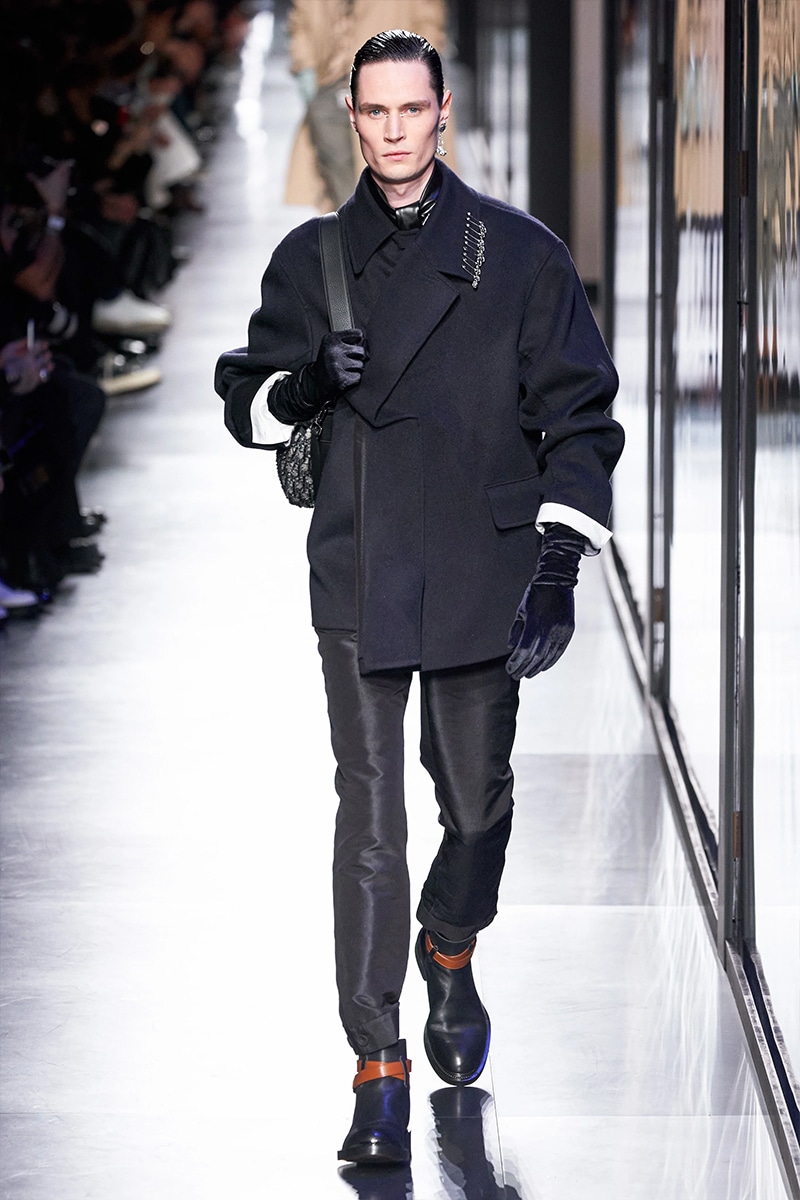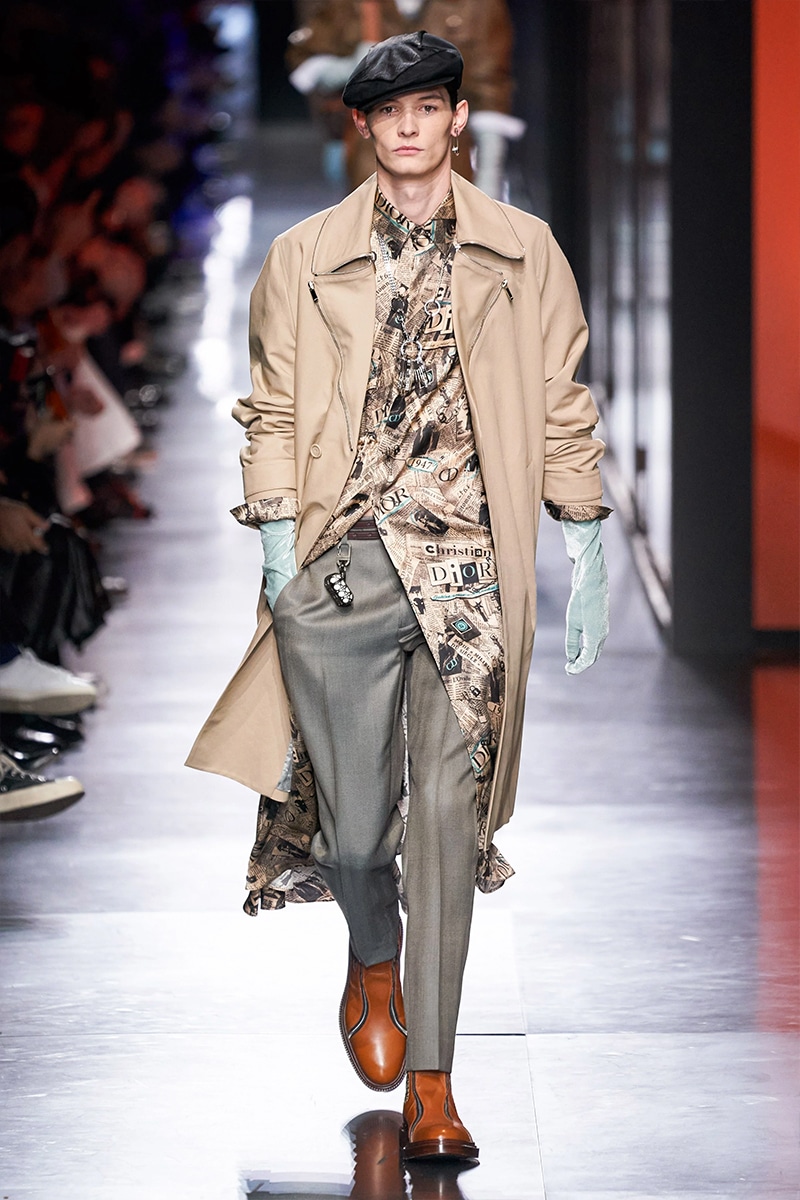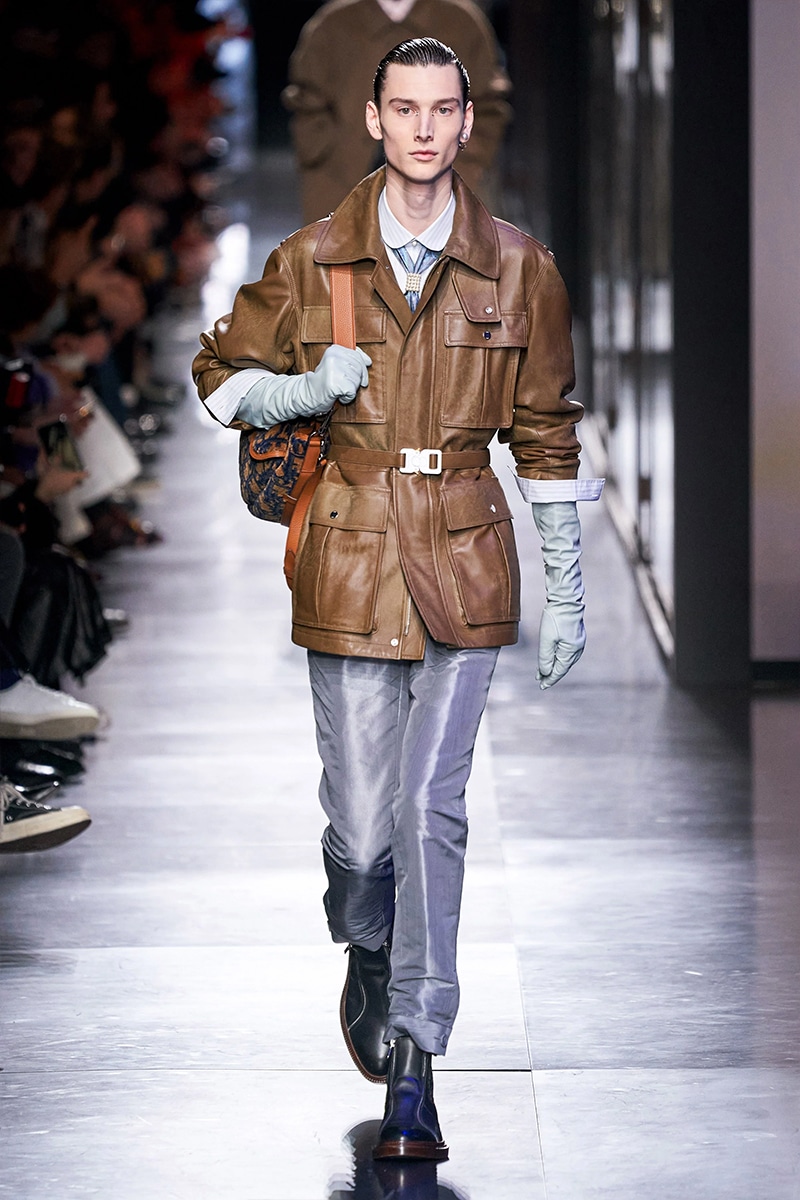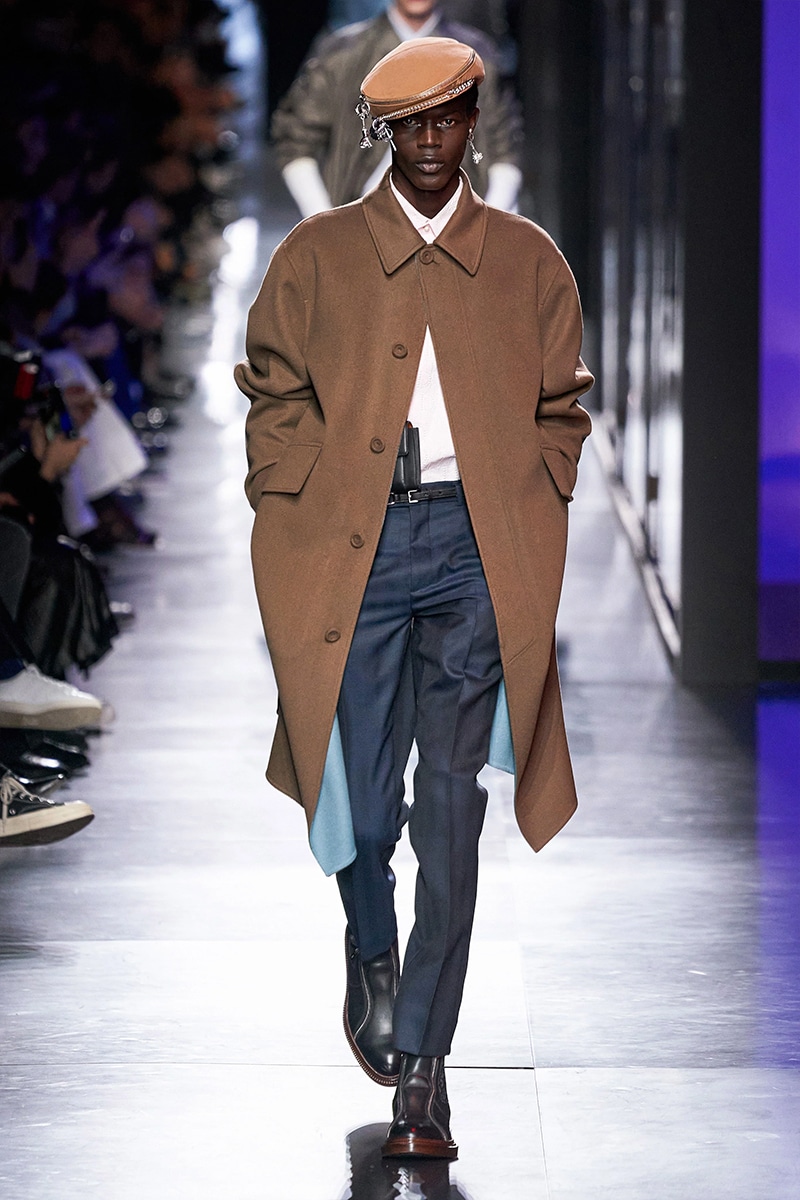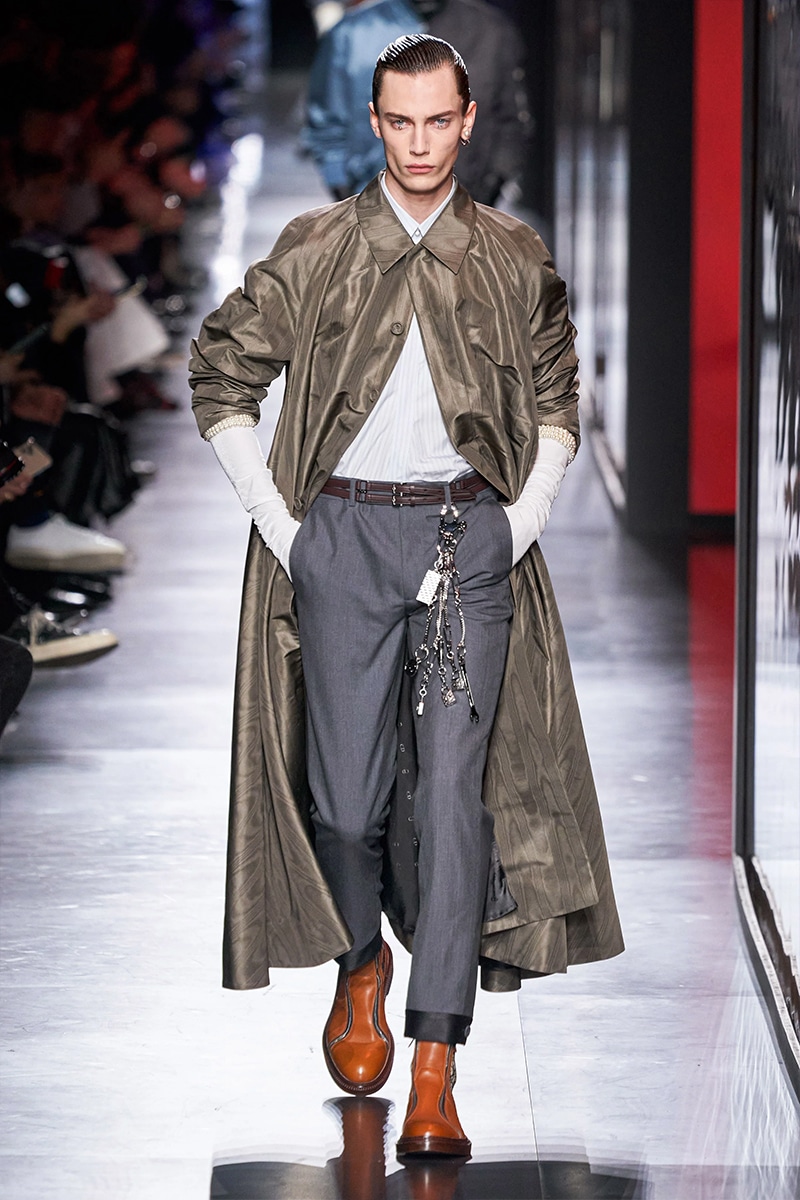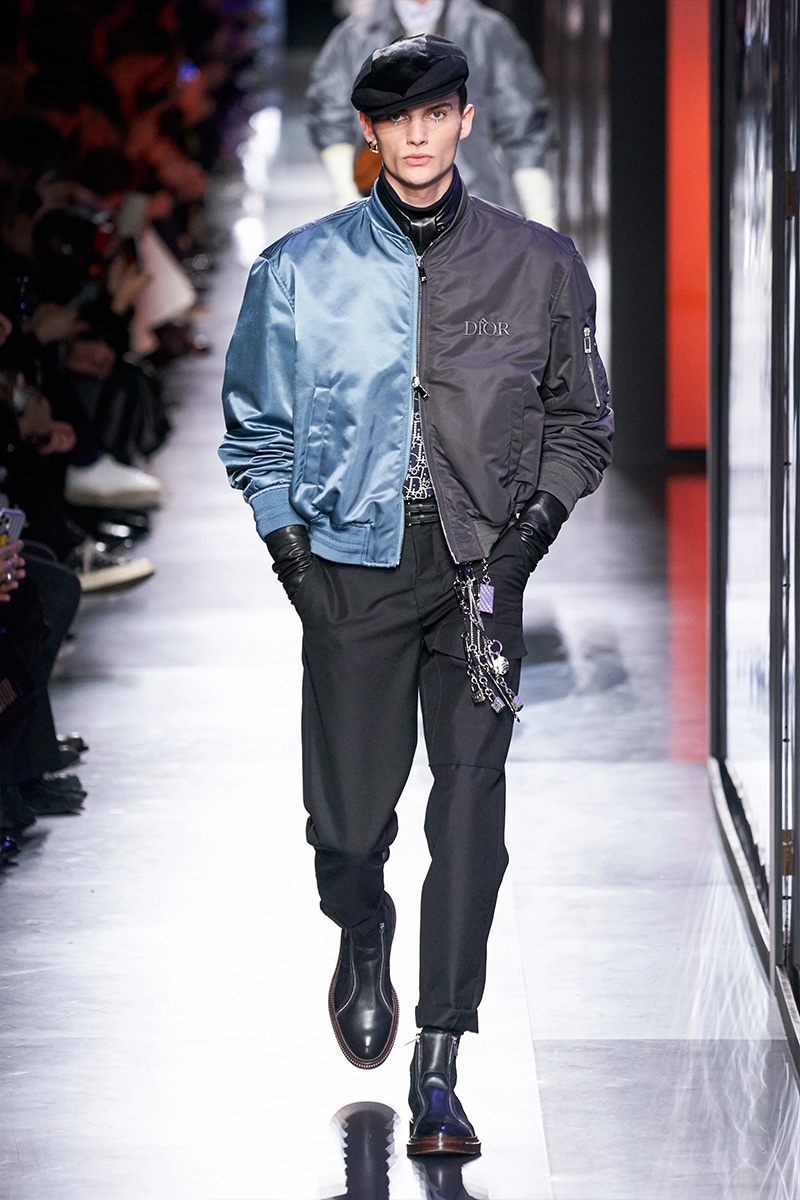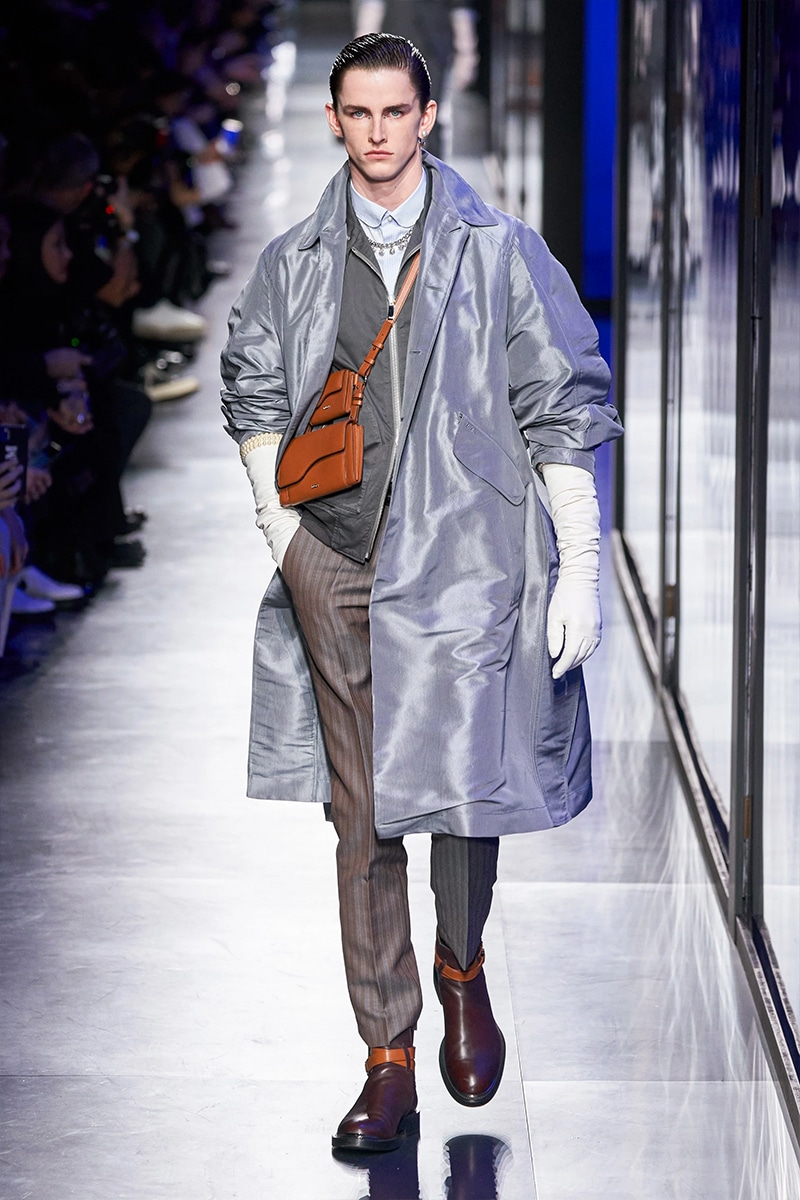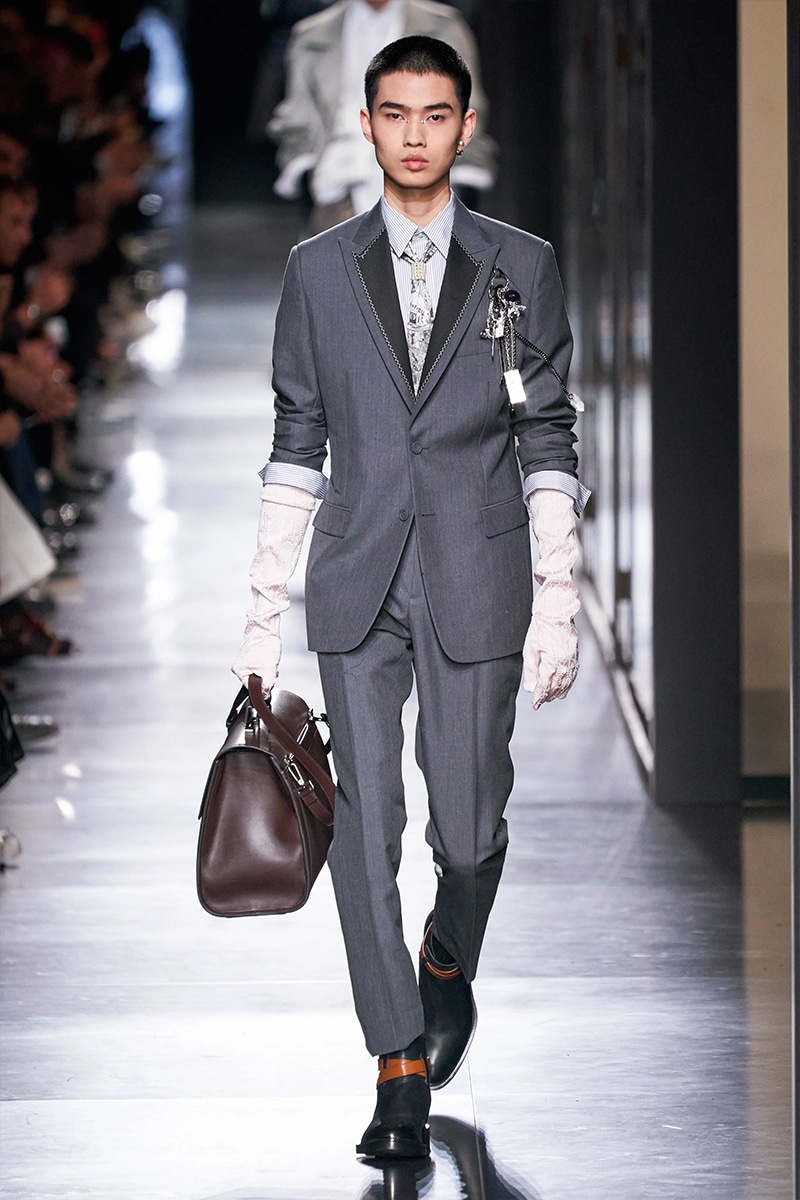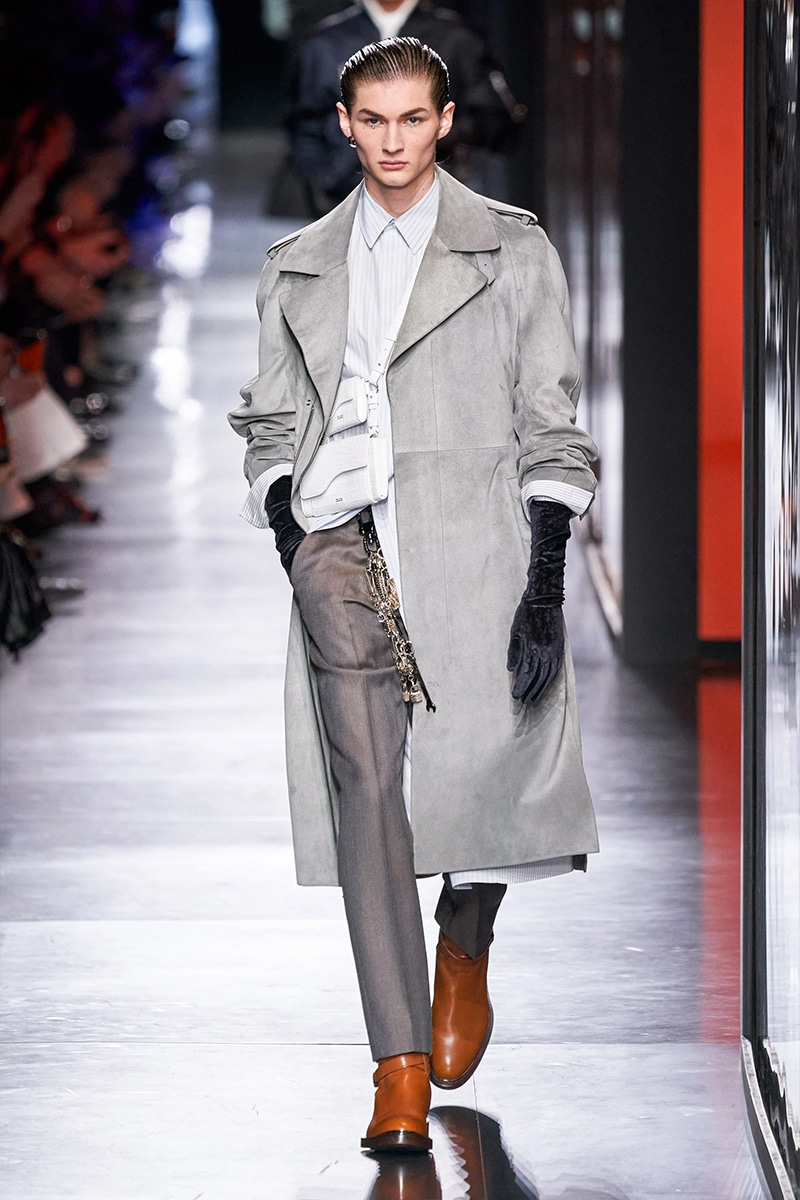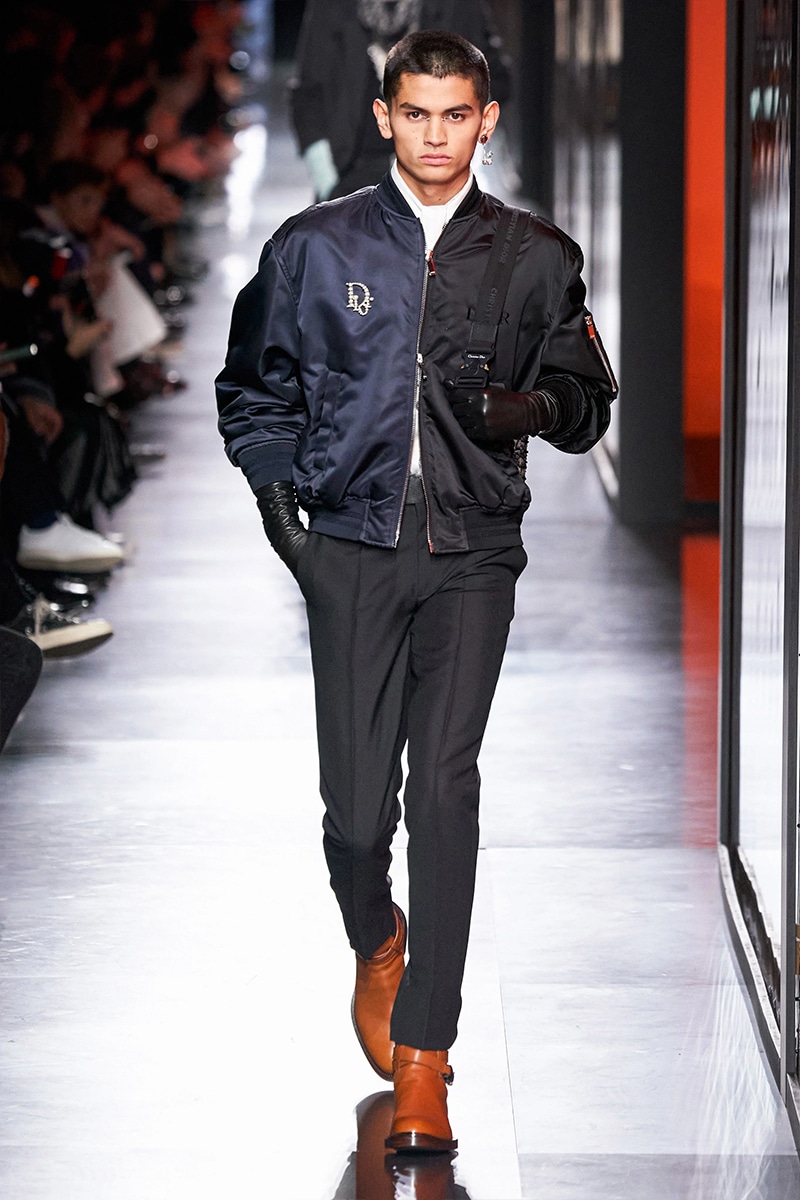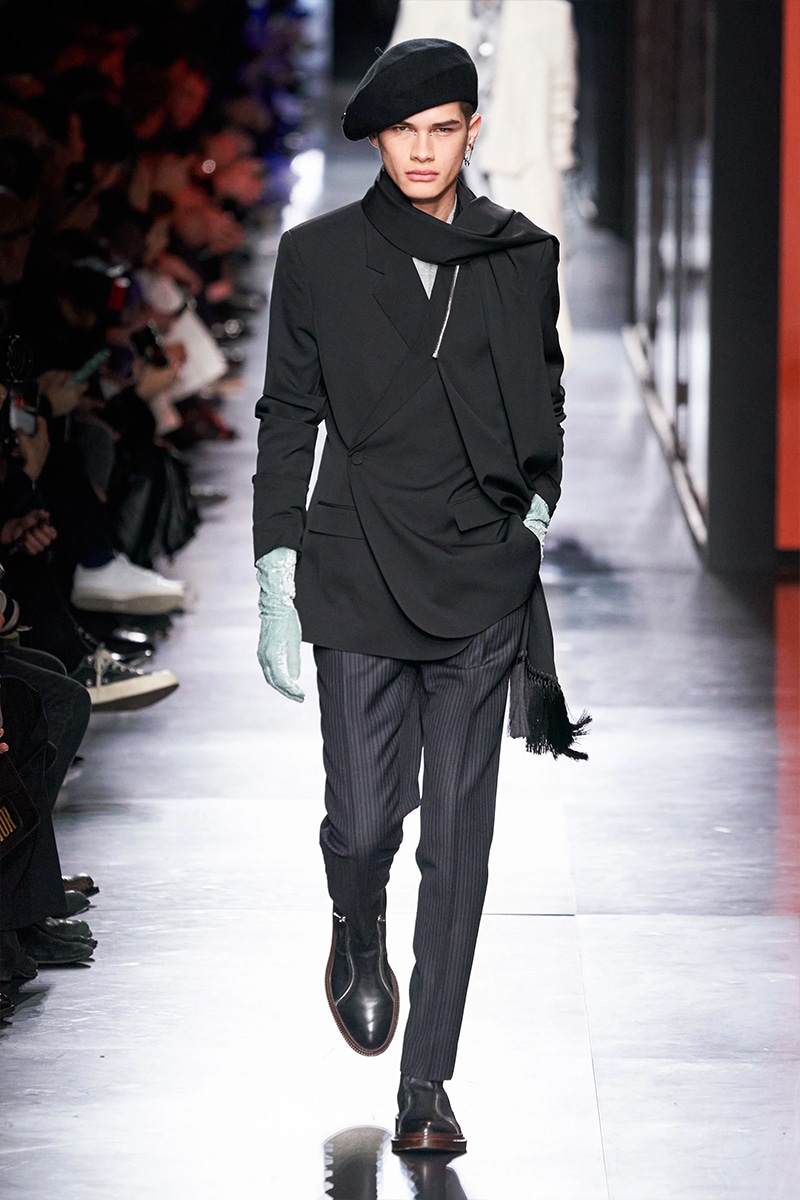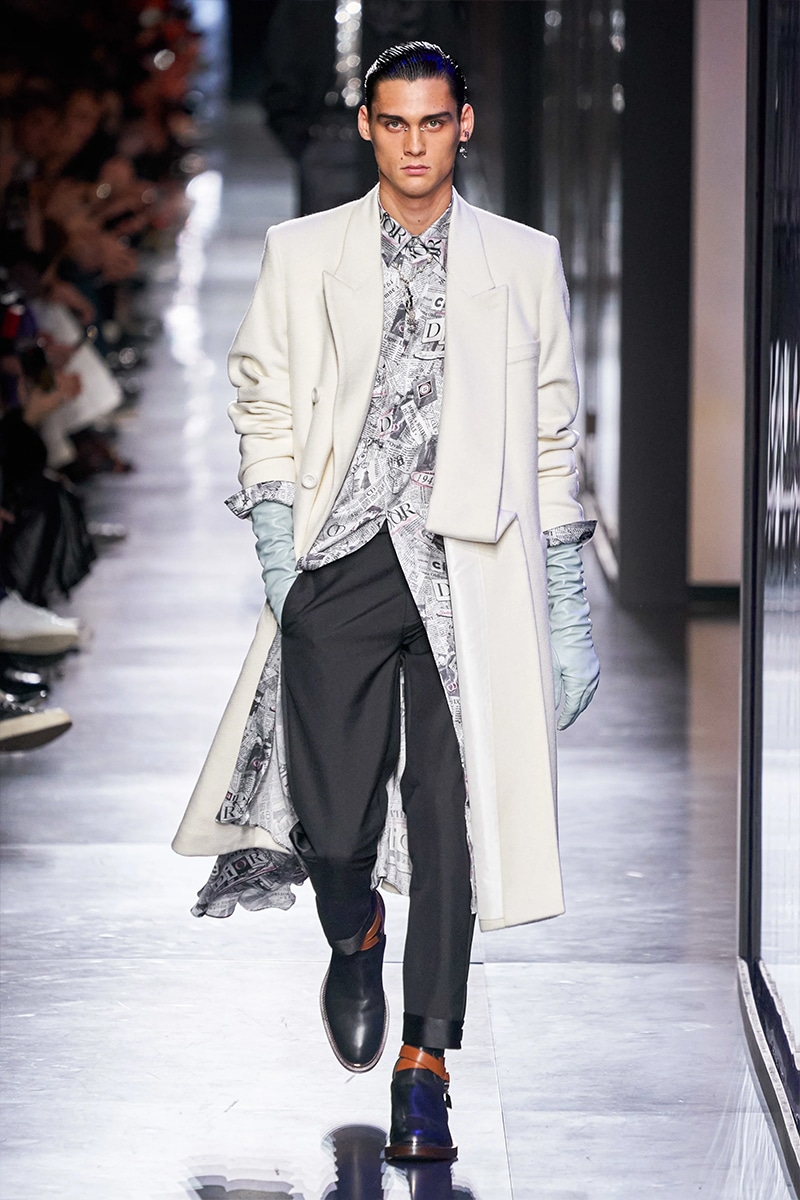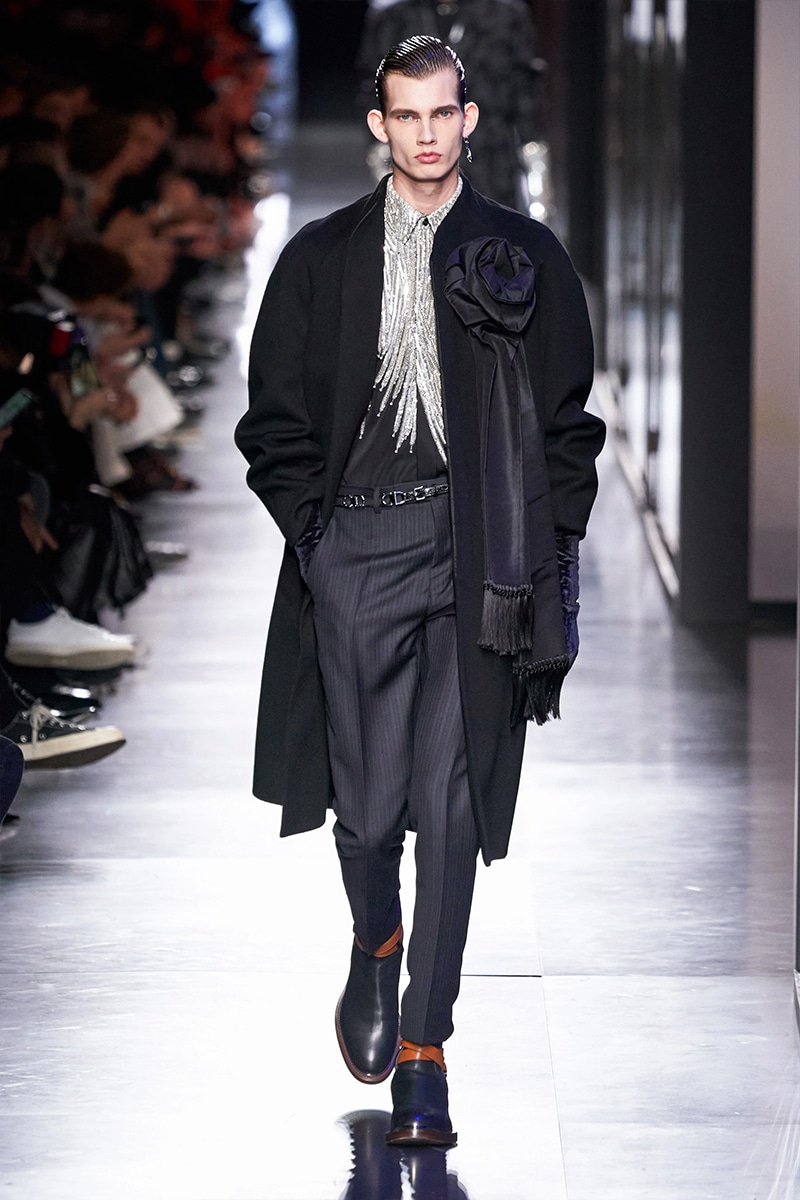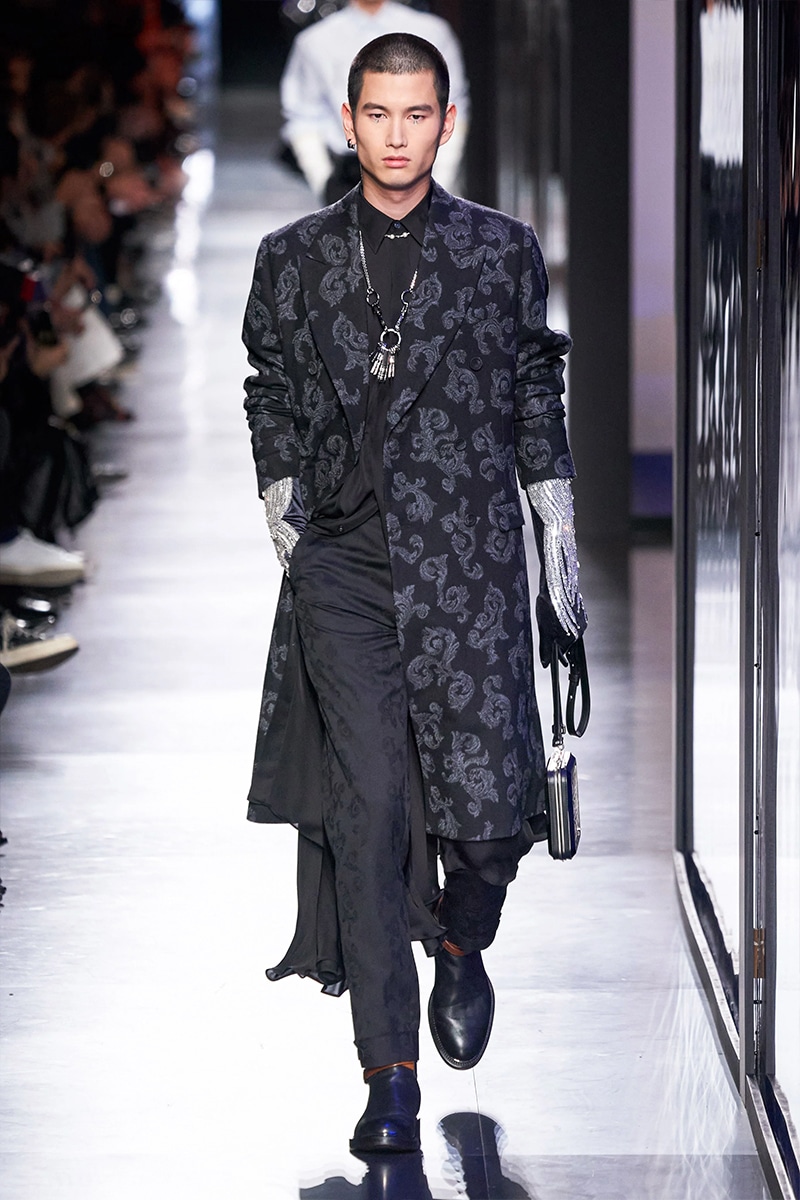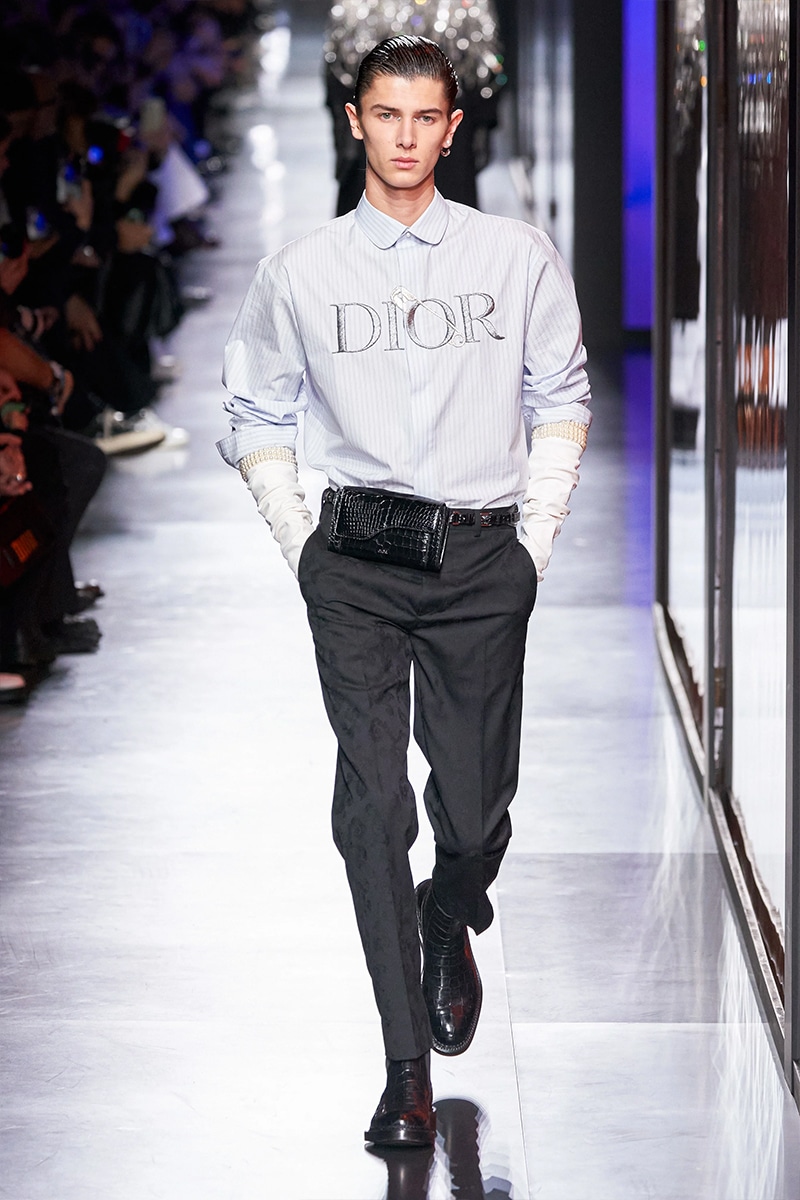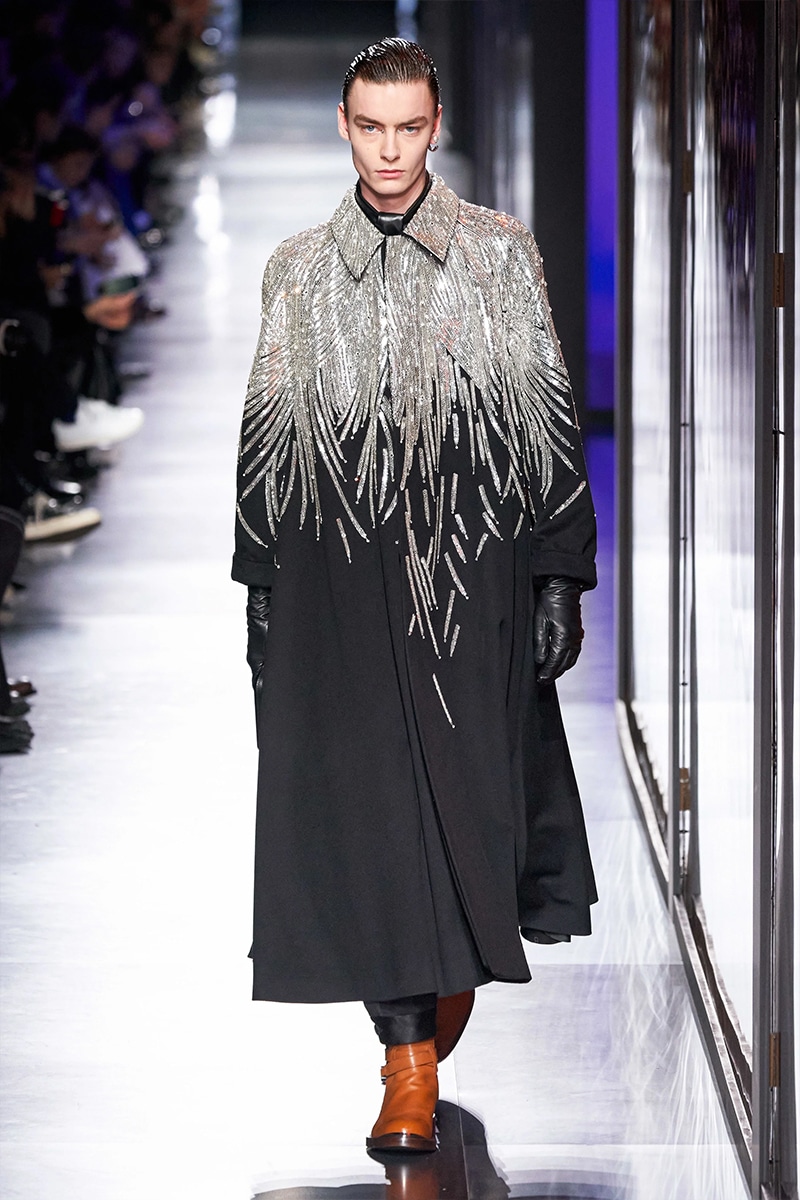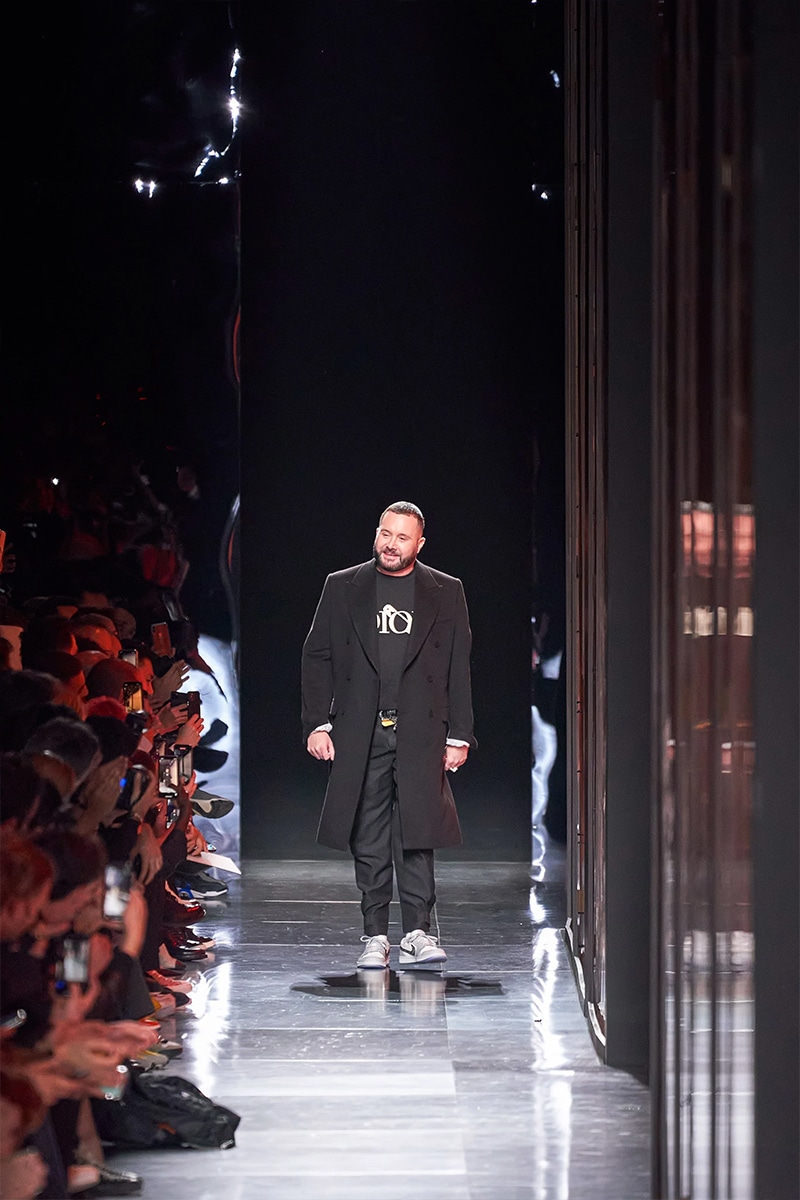 This was the scene set at Dior: a groupage of boxy-like cages, embodying the lustrous colors of Dior's dynamism, prodding to mimic a sense of utmost opulence. A lavish atmosphere then roused a walkway of prominence, further-symbolizing the grandeur of a Maison in unrelenting growth. The models paved their walks through a stirring set, inundated by a vision of classic-cut, refreshing, yet modern hybrids. A resemblance to statues, nudging to an empirical state of classicism, as epitomized in customary codes of couture.
Tailoring is, undoubtedly, an entrancing du-jour topic in menswear, but placing a suit in a creative hierarchy that ultimately embraces the races of "cool" trends (termed high-street) can be graded as skillful specialty. Through a transcendent eye for finely-implemented making, Jones cracked the ephemeral conundrum of contemporaneity by adhering to a new template that dwells under the roof of a surviving heritage. Case in point: the meld in terms of fashion and architecture, integrating the likes of structure and volume, with given poise had a burgeoning feel to amplify the corporate etiquette, adding a zeitgeist-allied formality, which added range. It was breathtaking to observe how he eased shapes and hardened in chromaticism, integrating graceful phrasings of tailoring into formal iterations. Opera gloves, buttons decked in fabric and pleats were adamant and brought further thrill. Jones is skilled in layering is references and chaining them back to a Couture-like age. Turning points were also embodied in the exceptional leather craftsmanship, mirroring a reality that braces tradition and modernization ever masterfully.
A new era, certainly, ranged in the accessory propositions: saddlebags came aplenty, heralded by briefcases and camera bags. Jaw-dropping blacks, camels, and navy enhanced the brand's tactics, fronting a heavy utilitarian mood throughout. This might have triggered the partnership with the Trust Judy Blame Foundation, harnessing a revolutionary work: to note, the engraved metallic elements, bedecking jewelry throughout and lily of the valley motifs emulated futuristic pulses. Or was that a simple '80s Buffalo momentum?
But references, can you have enough? The point of such vision is to funnel into significance, "fashioning fashion" for a purpose. By far this collection, forecasted on its classy, radiant side shows us something quite enigmatic and beautiful we've not noticed beforehand. It felt like experiencing a Déjà-vu, with a view yet to be veiled. Freaky.
There are cross-references, and again we're back on those. One, Judy Blame, two, 20th-century post-modernist sartorial perceptions and unborn elegance. The key deal of fashion at the moment, it that there are all tendencies to tumble into decadence, something which has a propensity to deprive ethics and conventionality. Jones' work is proof that ascension in craftsmanship is still in the limelight of fashion. A successful blockbuster, that is.