Yesterday @DIESEL has deleted his Instagram archive. "Perfection is boring. On Instagram even more. Here's to an imperfect new beginning." Today, Diesel present its new creative campaign for Fall/Winter 2017 directed by François Rousselet.
Diesel has always stood to challenge conformity. Today conformity is the chase of perfection, look at your social channels: perfect holiday, perfect pictures, perfect life, fitting in with the status quo. It's going with the flow.
A film by François Rousselet, the French director who has created videos for Snoop Dogg, Madonna and The Rolling Stones, is the centre of the GO WITH THE FLAW campaign. During the mini-movie Edith Piaf provocatively sings 'Non, je ne regrette rien' as the cast embrace the uncomfortable of their everyday lives – and rise above, laughing.
It's time to GO WITH THE FLAW.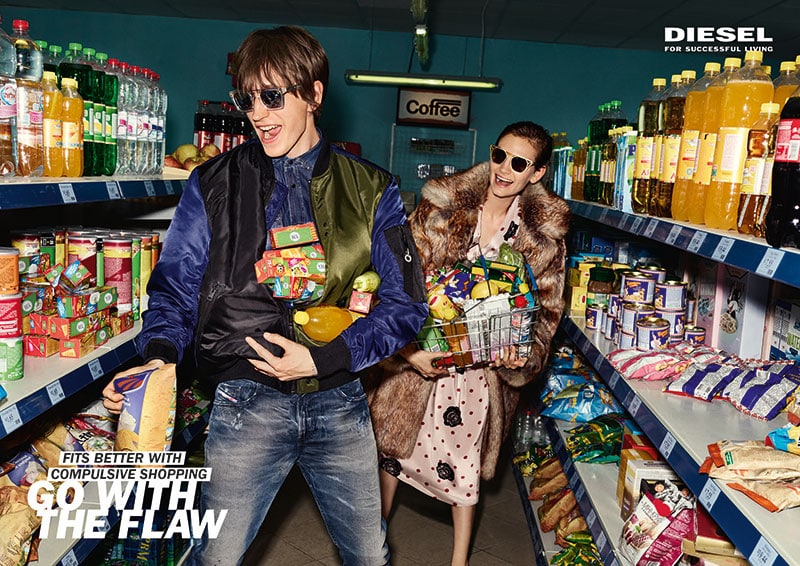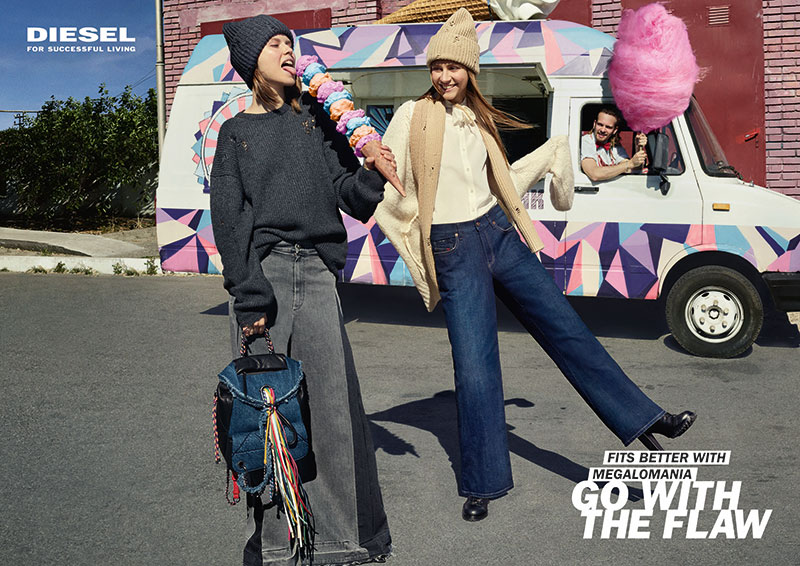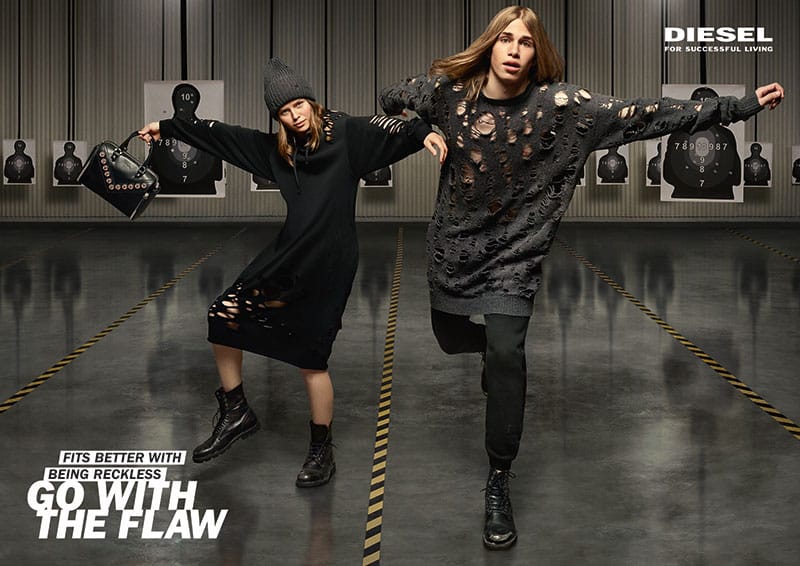 Always late? You'll make a big entrance. Secret snorer? Your lover has a soundtrack. Bad dancer? You'll be a YouTube sensation. Lazy? You won't waste energy. Style your shortcomings into something extra – because success lives outside of conformity. Perfection is overrated.