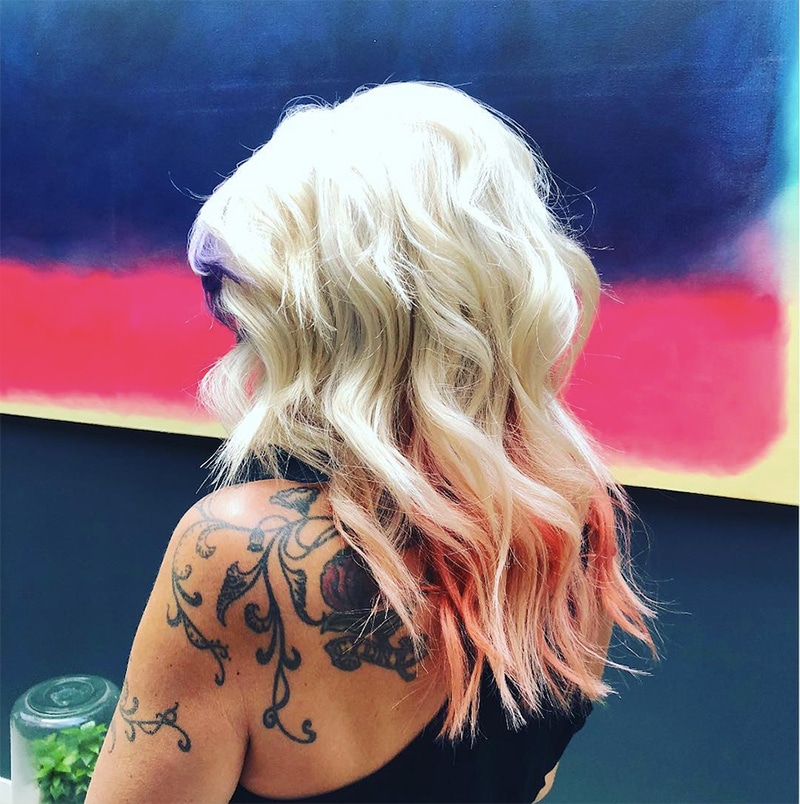 CIFF starts today during Copenhagen Fashion Week. The tradeshow has firmly put the city on the fashion map and recently announced that they will be adding a Paris edition during Men's Week. Each season has become more and more international while keeping its Scandi swag that we love. We caught up with British born Nancy Stannard, Global Liaisons Director CIFF/Code Art Fair, who has helped propelled it to the next level.
Tell us a bit about yourself. What you were up to before joining CIFF and what attracted you to it?
I've loved fashion since I was a small child. I attended the London College of Fashion (now University of the Arts London) at age 16, then worked for Jean Paul Gautier, Elio Fiorucci, Red or Dead, Claude Montana, Yohji/Y3, Moncler and several other designers, first in sales & marketing, then I set up an agency in 1999. I gave up the agency in 2010 to spend more time with my then fourteen-year-old daughter Cydney. I then dabbled in styling pop stars & wealthy women but it wasn't very fulfilling.
I had met Kristian W. Andersen, the CEO of CIFF, Code Art Fair, Northmodern whilst I was an agent and he had a designer brand which I represented. When I closed the agency we lost touch. I then reconnected with him in early 2014 & it was simply over a G&T that he inspired me with his vision for what a fashion trade show could be and how he planned to support emerging designers, break the mold, develop the city of Copenhagen as an alternative fashion capital and just do things differently.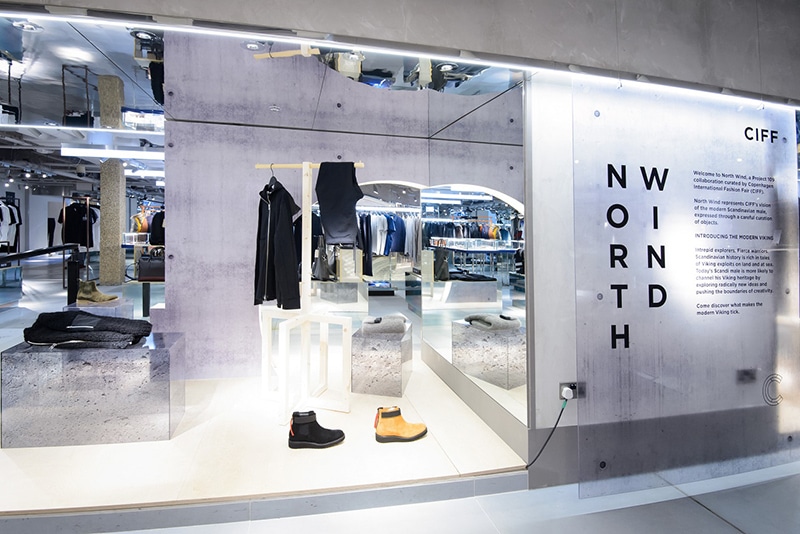 Alongside CIFF founder Kristian W Andersen, you brought Code Art Fair CIFF to the recent edition of Art Basel Miami. Tell us about the "Northwind Trilogy".
Art and Fashion are interlinked and inseparable. Northwind is our roving capsule which connects our platforms and encompasses all the creative industries, particularly those for which Copenhagen has built a strong reputation: Design, Food, Architecture, Fashion, Art, Lifestyle, Outdoor Life, Community and so on. We bring these elements together in various locations, from our two month pop-up in Harvey Nichols London in 2016, to Chateau Marmont LA in 2017, Soho House Penthouse Miami in 2018, Hotel de Crillon Paris in early 2019. The Northwind Trilogy is a project with the award-winning Bahamian artist, and trained cosmonaut, Tavares Strachan curated by Neville Wakefield, the esteemed writer and commentator on contemporary art, culture and photography who is also the Creative Director of Desert X.
Part 1 was the UNVEILING of B.A.S.E.C., A NEW SPACE AGENCY CREATED BY ARTIST TAVARES STRACHAN TO INVESTIGATE THE SYNERGIES OF EXPLORATION, COMMUNITY, FASHION, AND ART, which we presented during Art Basel Miami Beach.   Part 2 was a further unveiling during the most recent Paris Men's Fashion Week and Part 3 will be revealed this week at CIFF.
We covered the fourth collaboration with Virgil Abloh as Machine-A founder Stavros Karelis curated the special projects area with 'Enlightment'. How did you get Naomi Campbell, photographer Nick Knight, art director Peter Saville along with other acclaimed industry insiders to be a part of it?
We have set several precedents over the years, working with key collaborators who share Kristian's vision to support emerging talent. Also, our parent company BCHG has committed to the UN 's 17 Global Goals, 17 ways to a better future. Through this lens, we committed to providing Olafur Eliasson's Little Sun project which brings solar energy to more than ten African countries. This caught the imagination of Naomi Campbell who wanted to come to CIFF to see the installation to support the project as it is close to her heart.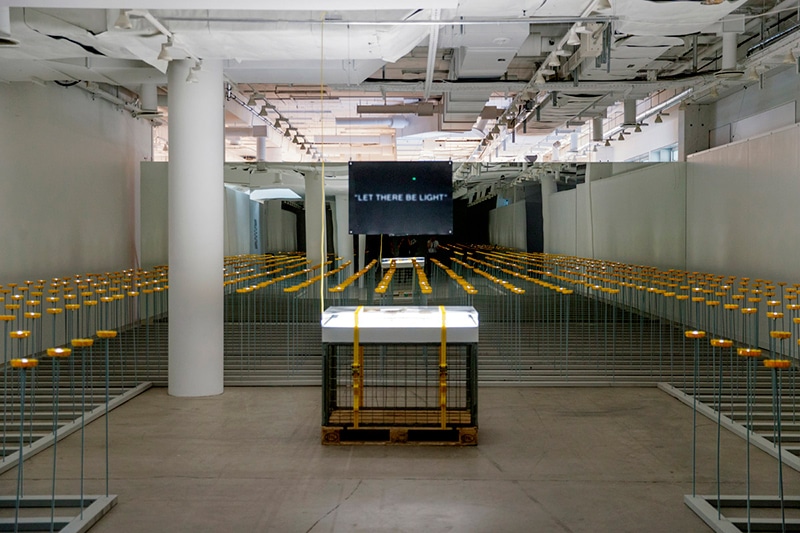 I just looked up the 17 sustainable development goals (SDGs) to transform our world, clearly, it is something every company should commit to and Copenhagen Fashion Week is definitely pairing themselves up with several of those goals. Copenhagen really is focusing on being a leader in sustainability, something which usually is an oxymoron in fashion.
CIFF plays a strong role in the international fashionscape, but what is the importance of the Scandinavian market for foreign designers especially the ones who are already represented in the fashion capitals of Paris, London, and Milan?
There are around 27 million people living in Scandinavia, an affluent, design and image-conscious region, with many independent fashion retailers who are always looking for newness. Many Nordic buyers prefer to buy in Scandinavia and CIFF provides the platform for them whilst many of the younger designers are supported; CIFF could be considered a stepping-stone for them, perhaps before they are ready to show in Paris or indeed show in both but certainly to sell well in the region, a designer needs to have a presence here. Not only that, many international buyers find international brands at CIFF which they might not have seen in Paris, NYC or London due to their super busy schedules. We provide a relaxing, easy and accessible platform.
We were excited to see emerging brands that we follow like Ernest W. Baker and Phipps at CIFF Raven back in August. What are some up and coming brands you are excited to have at the upcoming January edition?
I'm particularly looking forward to seeing Boramy Vinguer, Rotate and Tavares Strachan's 'B.A.S.E.C.' of course.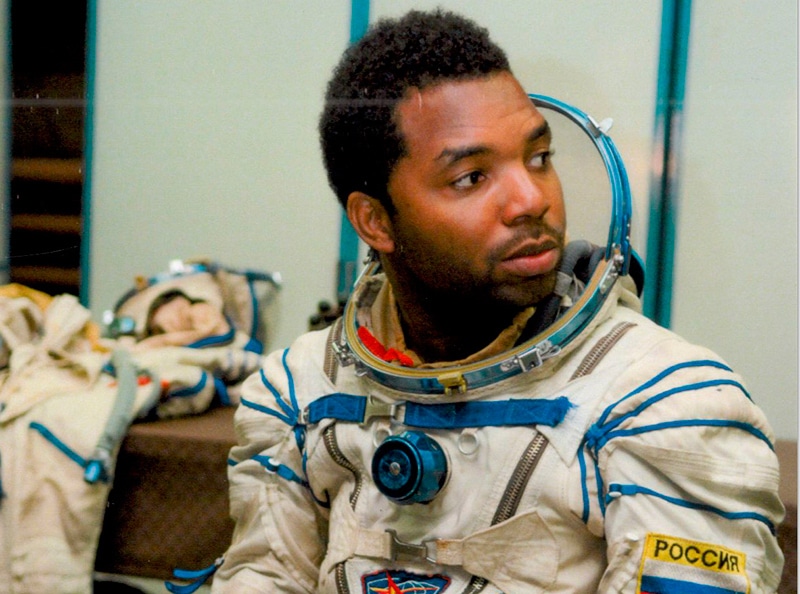 It's difficult for creatives to come up with a business plan, figures, and see the whole industry for what it is: an industry. What advice would you give to designers starting out especially on the PR side?
Build your profile with great original content via social media!
Finally, what are you looking forward to in 2019?
CIFF 52 this week! Next week I will be in Palm Springs for Desert X, with CIFF X Paris in June and CIFF and Code Art Fair both in Copenhagen in August.
We are looking forward too!