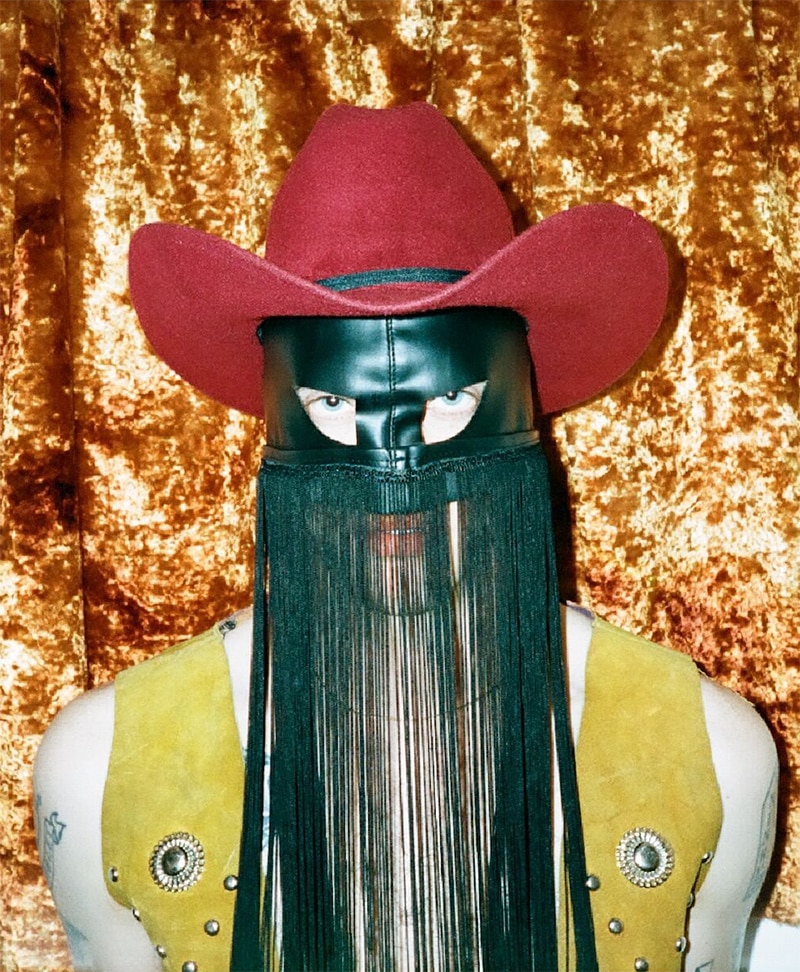 The enigmatic country crooner Orville Peck has announced he will release his debut album 'Pony' on March 22nd via Sub Pop. The new single "Dead of Night" is available on streaming services and comes accompanied by an equally cinematographic and enigmatic video.
Pony's lead single "Dead of Night" is a torch song about two hustlers traveling through Nevada desert. Their whirlwind romance takes us on a dusty trail of memories – racing down canyon highways, hitchhiking through casino towns and ultimately, ending in tragedy. Orville recalls the adventures of his young love, as he watches the boys silently pass him on the strip, haunted by the happy memories of his past.
The "Dead of Night" video was directed by Michael Maxxis, and shot on location in Nevada at the legendary Chicken Ranch brothel and features many of the ladies who work there.
Watch "Dead of Night" now: