#TightOrWide
Albert Madaula, calm on the outside and hyperactive on the inside. He likes the work to sell the artist and not when the artist has to sell his work. He enjoys imagery, the aesthetic, the humane, and the created and likes to live off cinema and painting.
LIMÓN is his first short film about everyday situations taken to the extreme. All the action takes place in a bathroom, between a couple, in 23 minutes in black and white. It's a promising debut to which we would like to see a continuation.
Because of this we've chosen Albert to take part in our videos with G-Star Raw #TightOrWide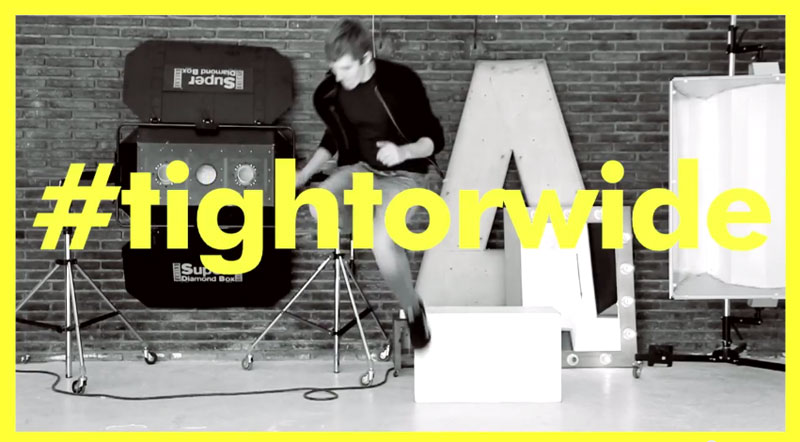 Have you thought about your plans for summer?
Yes, a backpack, a few things and discovering the Balearic beaches, the French Riviera, Italy and hopefully also reaching Greece and Turkey. That's the plan.
How do you wear yours? #TightOrWide
I like the TIGHT ones that give shape to the leg, but with a slightly looser silhouette that let it breathe. They're easy to wear, with a basic t-shirt and trainers.
I would have liked to live the life of…
I'm happy with mine, but out of curiosity, a being from an alien civilization.
If I were an animal I would be…
Something tiny, so that I could see the world like Wayne Szalinski's kids.
I take pictures because…
I like how you can distort and take a part of reality with a camera.
I would never wear…
I'll never wear a toupee.
I get grumpy…
When a person puts limitations on oneself or others.
I feel at home…
When I'm with Oriol.
The city of my dreams is…
I'm still looking for one to show up, but at the moment it's Barcelona.
My favourite fashion book…
Are films.
My worst nightmare is…
Losing the ones I love.
My dream is…
To enjoy constructing it bit by bit.
A song that defines me is…
"The Rip Tide" by Beirut
In ten years time I see myself…
Living off my occupation and enjoying the ones I love.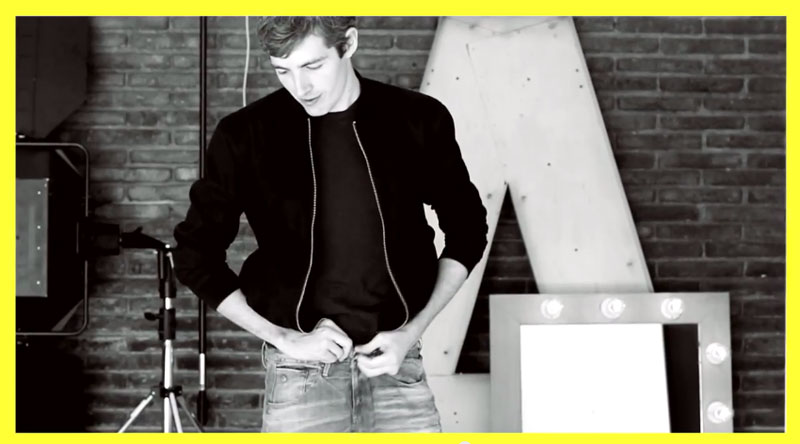 Video by Lucas Lorén for FY! · Music by Mr.K!