Hailing from Nottingham, Young T & Bugsey are an exciting new rap duo breaking records with their smash single 'Don't Rush'. The original track was released last November and took social media by storm after going viral globally, with the infectious #DontRushChallenge. Some of the familiar faces that took part included personalities such as Black-ish's Skai Jackson, Shaquille O'Neal, Martin Lawrence, the cast of Orange Is The New Black among many others. Young T & Bugsey are back with a brand new 'Don't Rush' remix featuring none other than  DaBaby.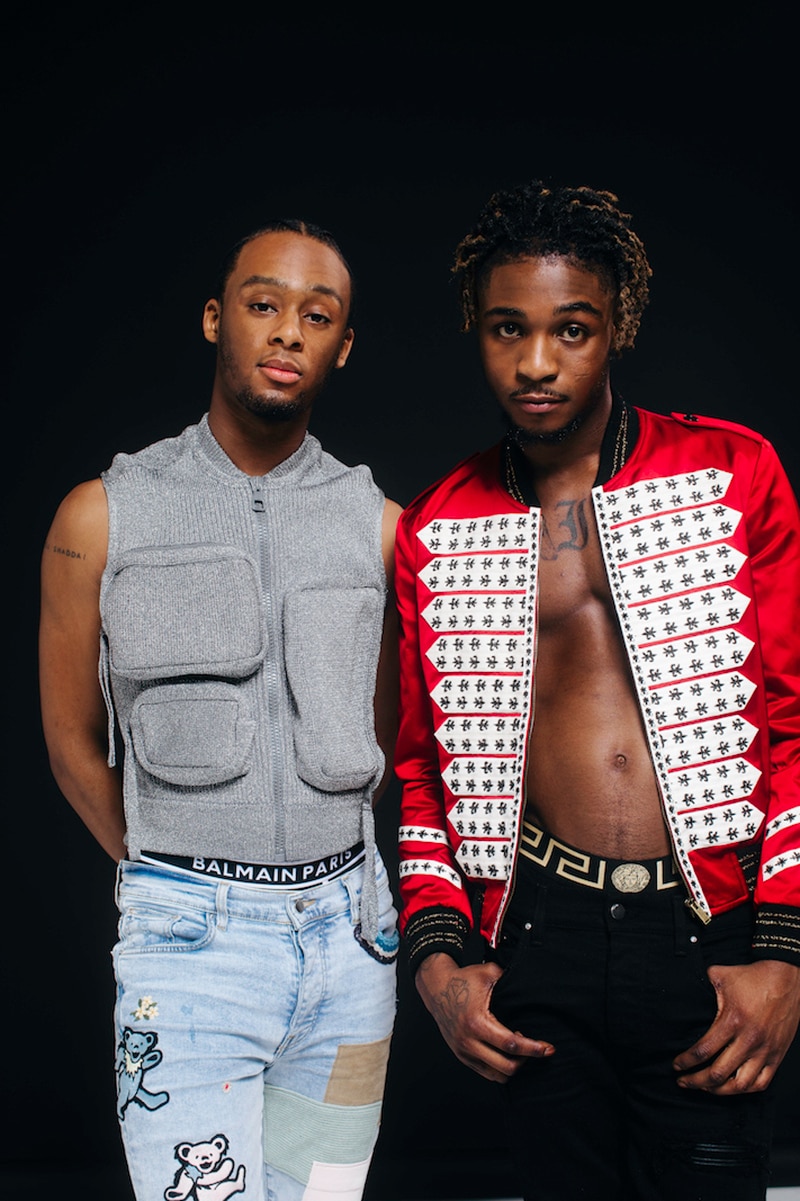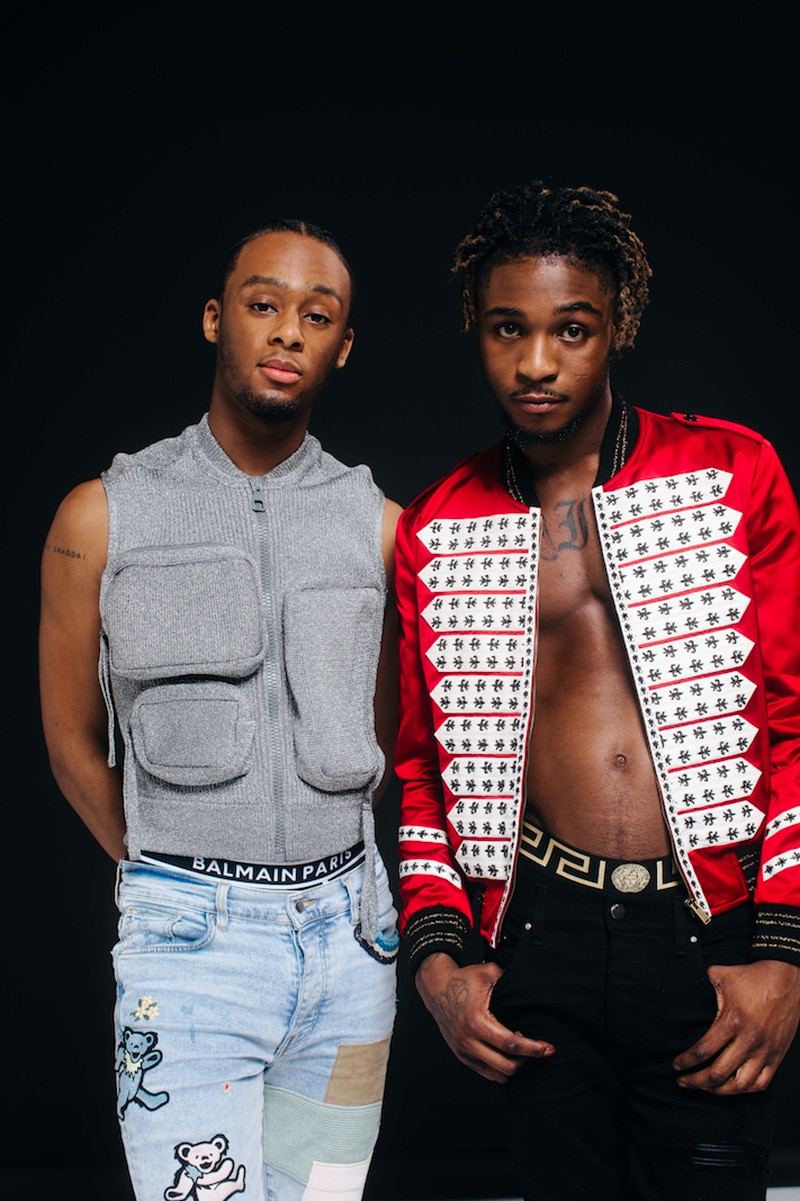 Could you tell me how you two met each other, when did it all start?
Bugsey: We started off in Nottingham. Basically, we were a big group of friends making music… then at some point me and T we started to make music together as a duo. It happened naturally. We started to record music in the community studio, it was free and we learned the basics of music there, how to write a chorus, verse, and things like that. So very humble beginnings, I dropped college because all I wanted to do was music. T finished college and was making music with me at the same time, but we managed to find a good balance.
Did you guys feel a connection from the very beginning? 
Young T: Yeah
Bugsey: Yes, definitely because we were very young and figuring out what we liked and what style of music we'd like to make together. Basically, we were growing together, so in terms of style it just clicked, we knew immediately what we wanted to do.
What are the differences between Nottingham and London in terms of music styles?
Young T: London is the home of grime, but it also has the raw rap element present, whereas a lot of artists from Nottingham are strictly rap artists. There's a rap group from back in the day called Out Da Ville, comprised of male and female rappers.
So do you think Nottingham was more influenced by the US scene?
Bugsey: I think now Nottingham has finally found its own identity, there was a time when it was more hip-hop and then it moved into the grime because it was booming in the whole UK. I think a big difference, it's the agenda, there's a lot of stuff happening in London, industry-wise. Events, concerts…
In the sense that there's more dynamic and opportunities?
Bugsey: Yeah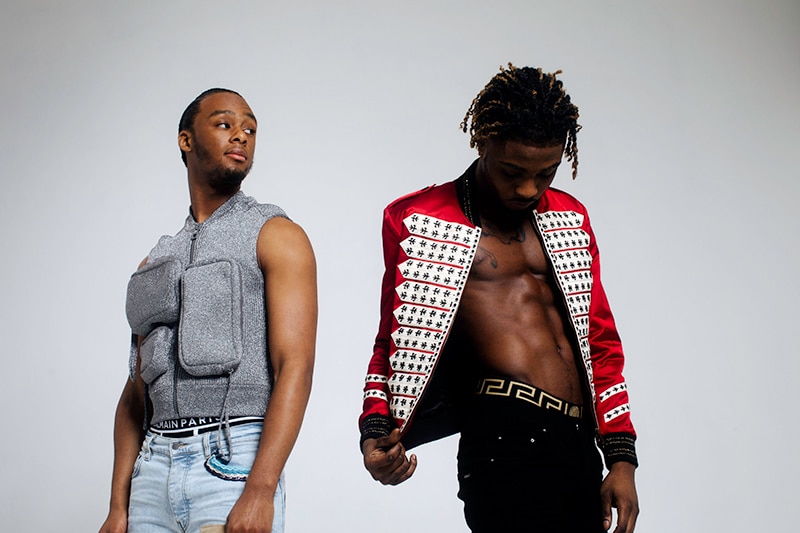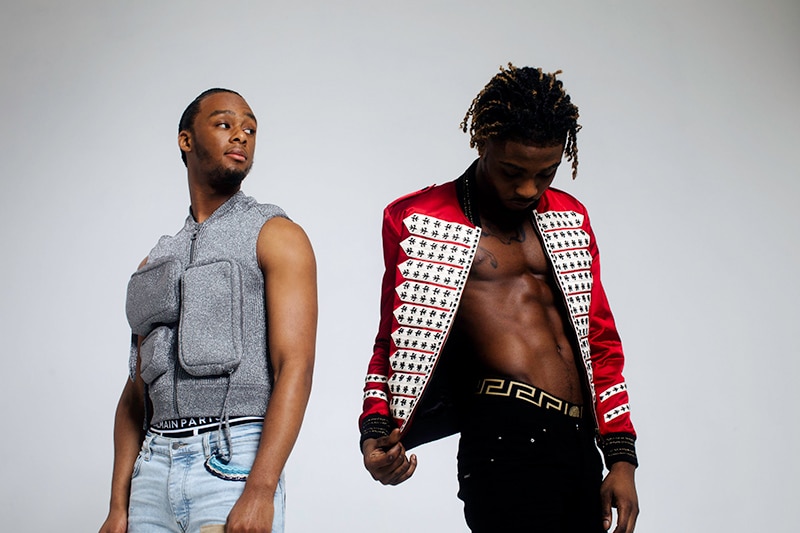 "Sipping on a Duck-Duck-Goose" I gotta ask you is Grey Goose your favorite vodka?
Bugsey: That's my favorite vodka right now, still banging. T is a Cîroc man. *laughs*
Young T: Yeah, Cîroc!
In terms of influences are you guys more East or West?
Bugsey: Tough question, we just study the game as a whole you know. Not going to one side or another.
"…look like Virgil in these Off-White Nikes. Fuck the Y-3, Nike boys on my team." What about your love for Nike?
Bugsey: I'm a Nike boy, I probably only bought one pair of adidas in my life.
Young T: Fashion is a big part of our thing and of our brand, the way we dress it's a question of identity.
Virgil or Kanye?
Bugsey: Virgil.
What are your favorite fashion brands?
Young T: Palm Angels, Chanel, Dior
Bugsey: LV is crazy, I'm messing with the Bape as well.
I've read in a couple of interviews that your parents have dope record collections, what are the records that made you when you were kids?
Bugsey: For me, it was a lot of gospel, a lot of Fela Kuti, a lot of old African music and live records.
Young T: A lot of reggae and Jamaican music, lover's rock, a lot of R'n'B. Also, my mom had one of those CD folders, I remember listening to old West Coast records, Snoop Dogg and Mary J.Blige for example.
Check out 'Don't Rush' remix featuring  DaBaby below: