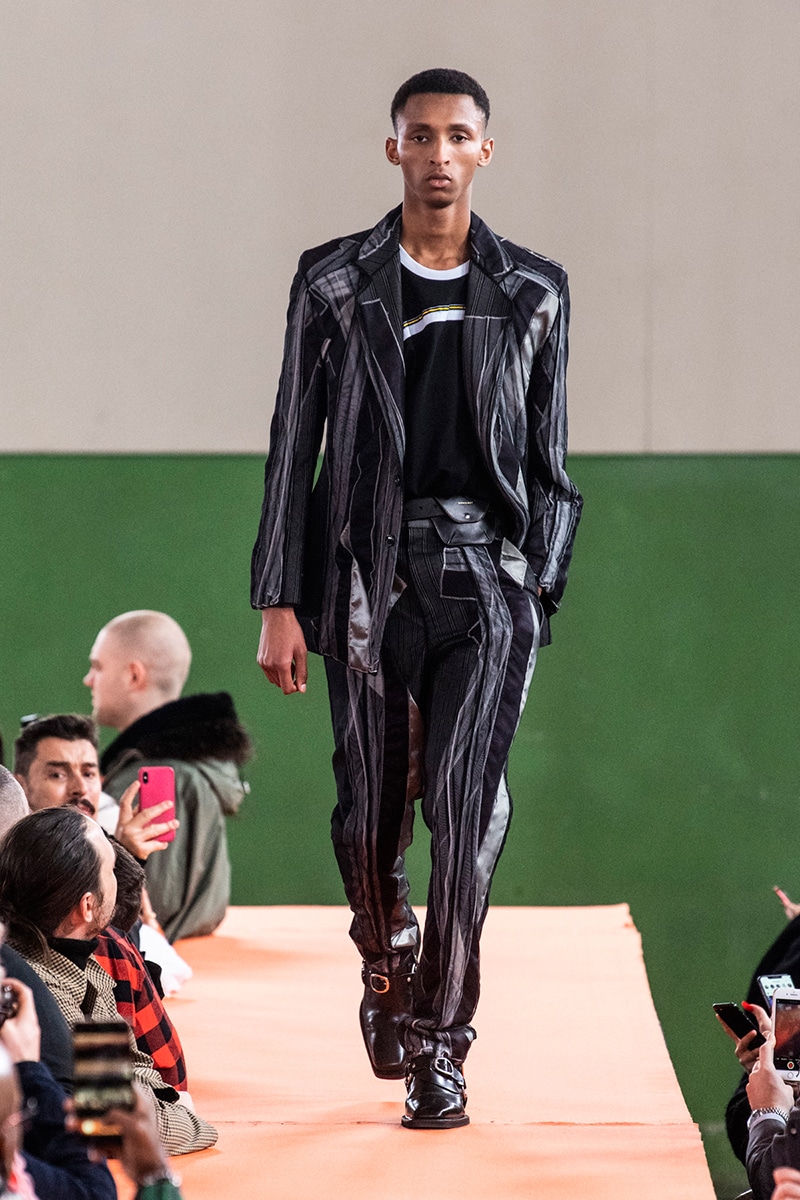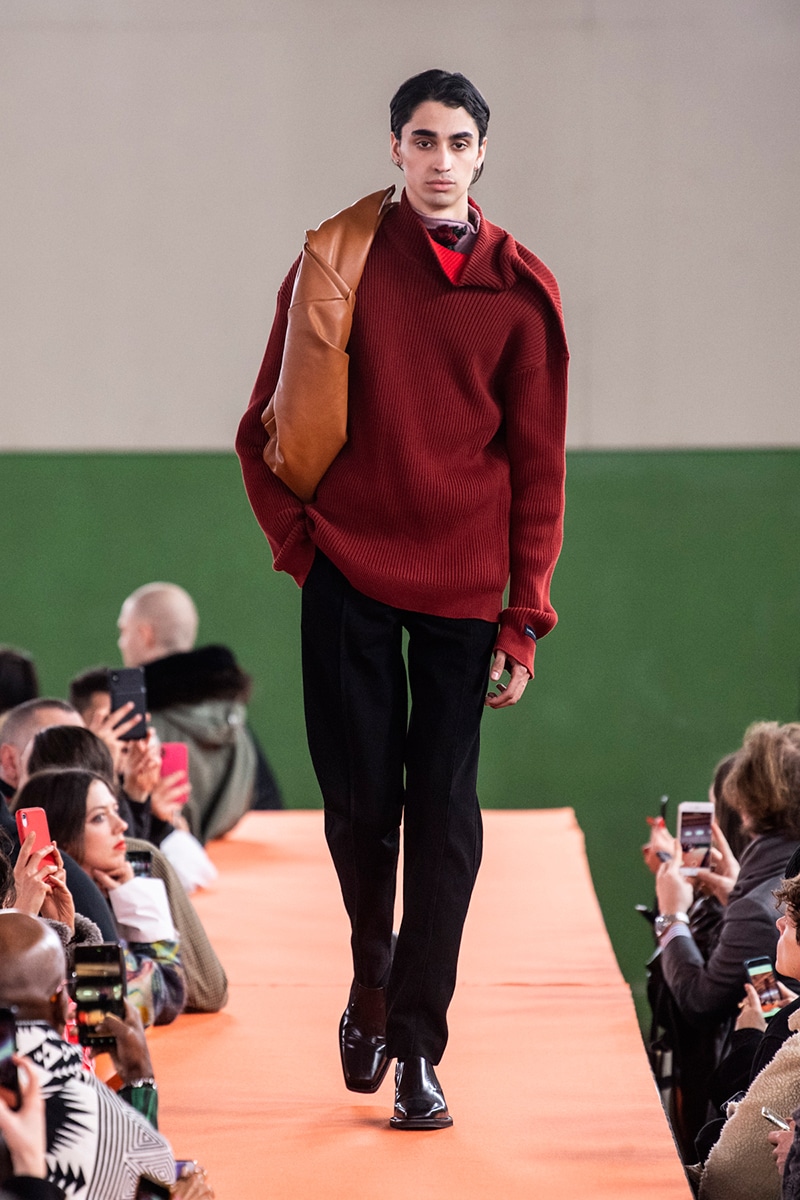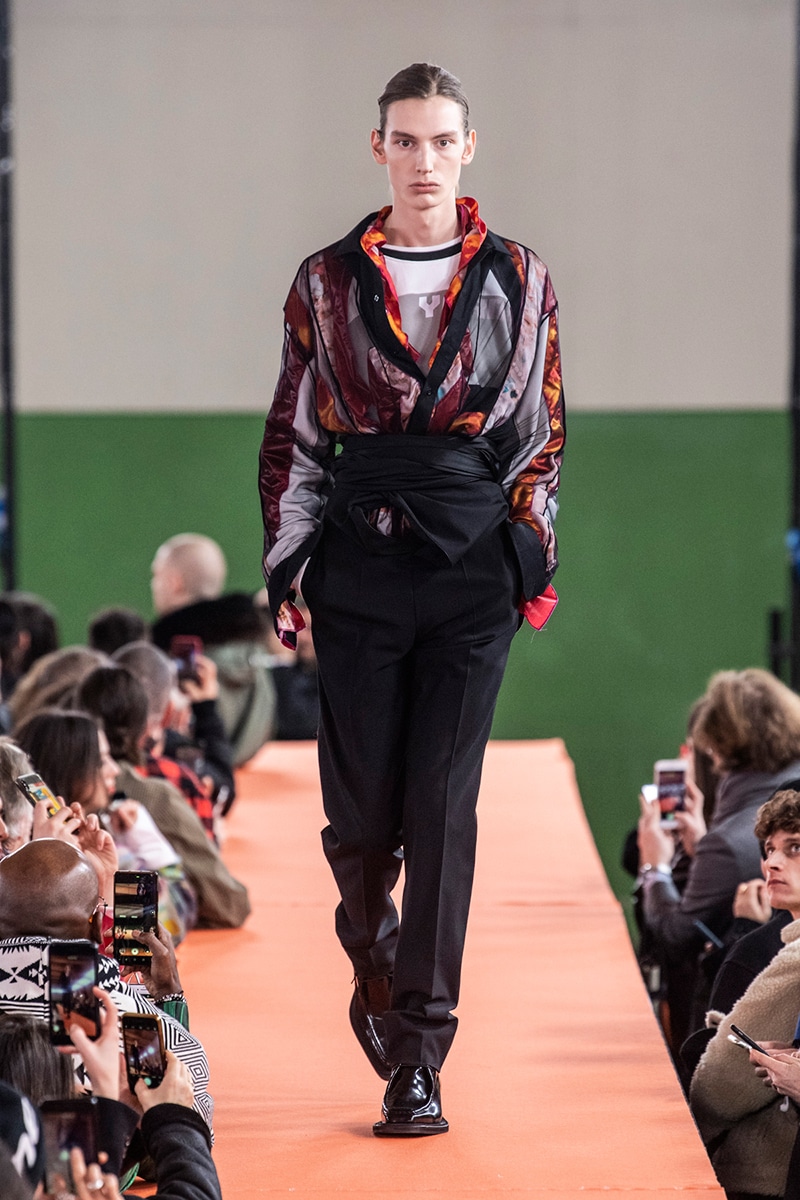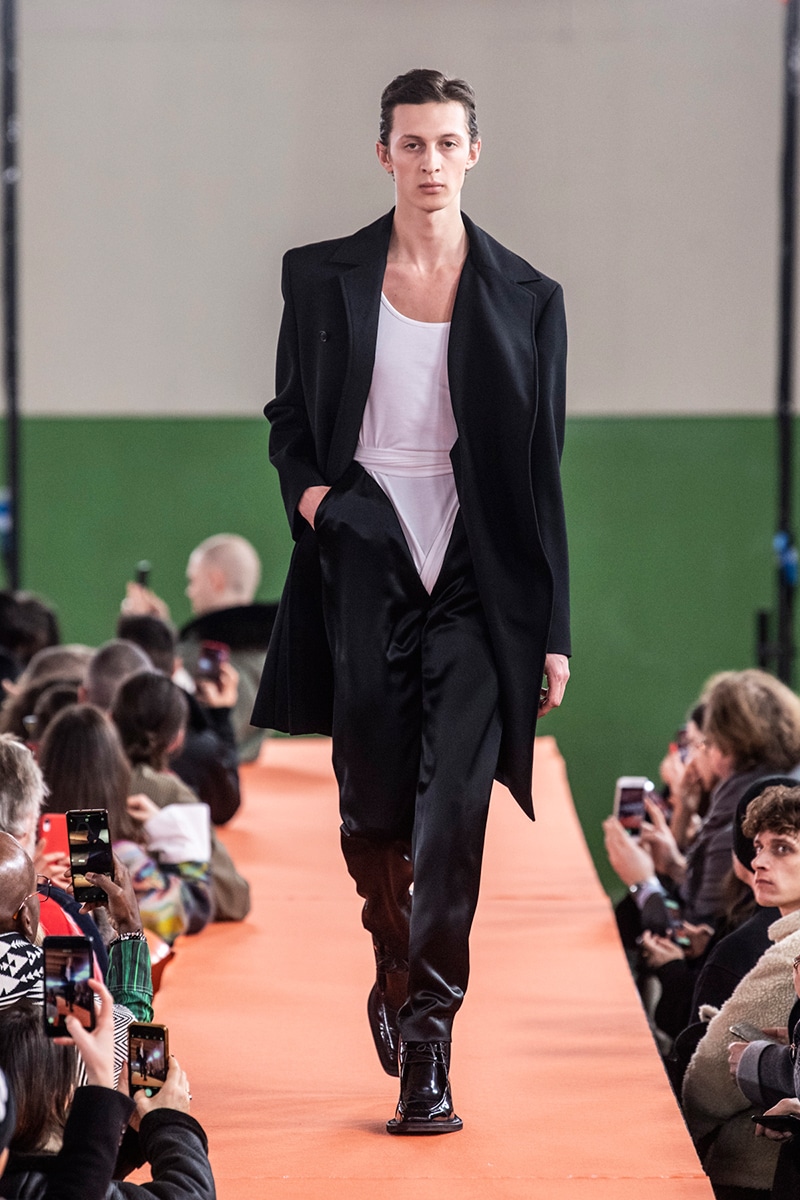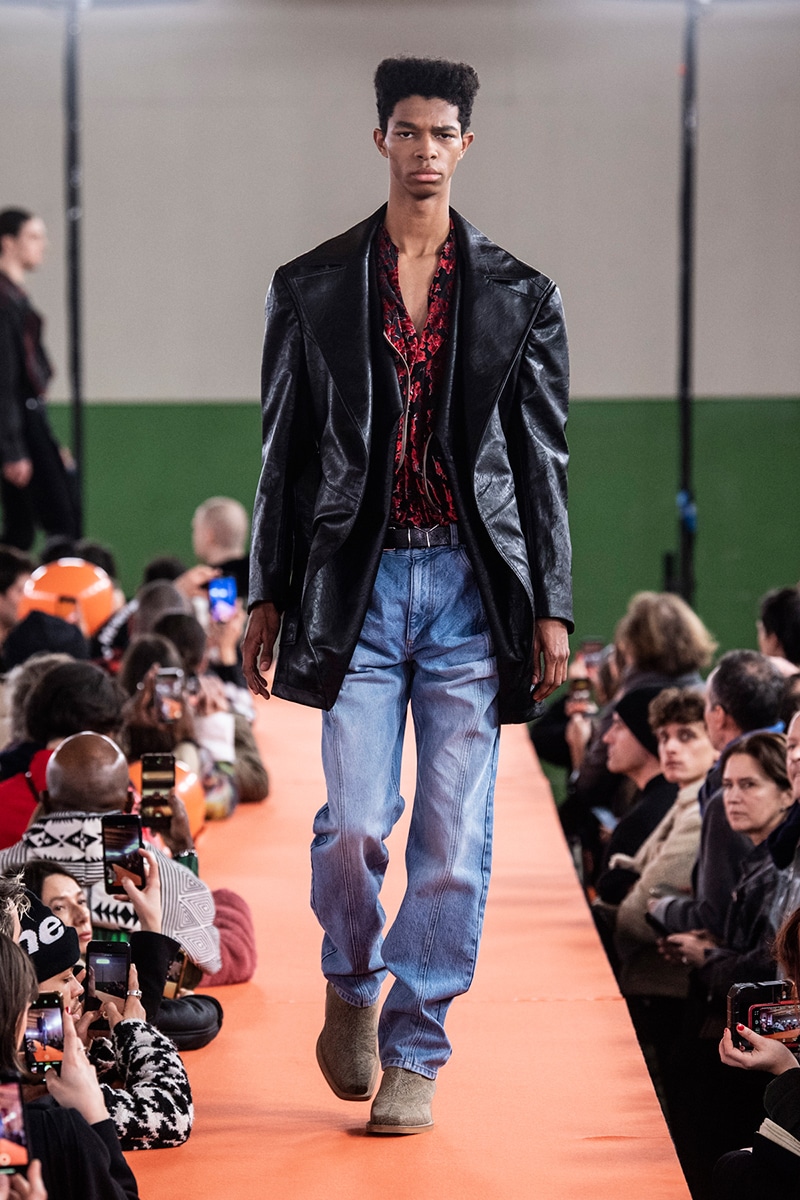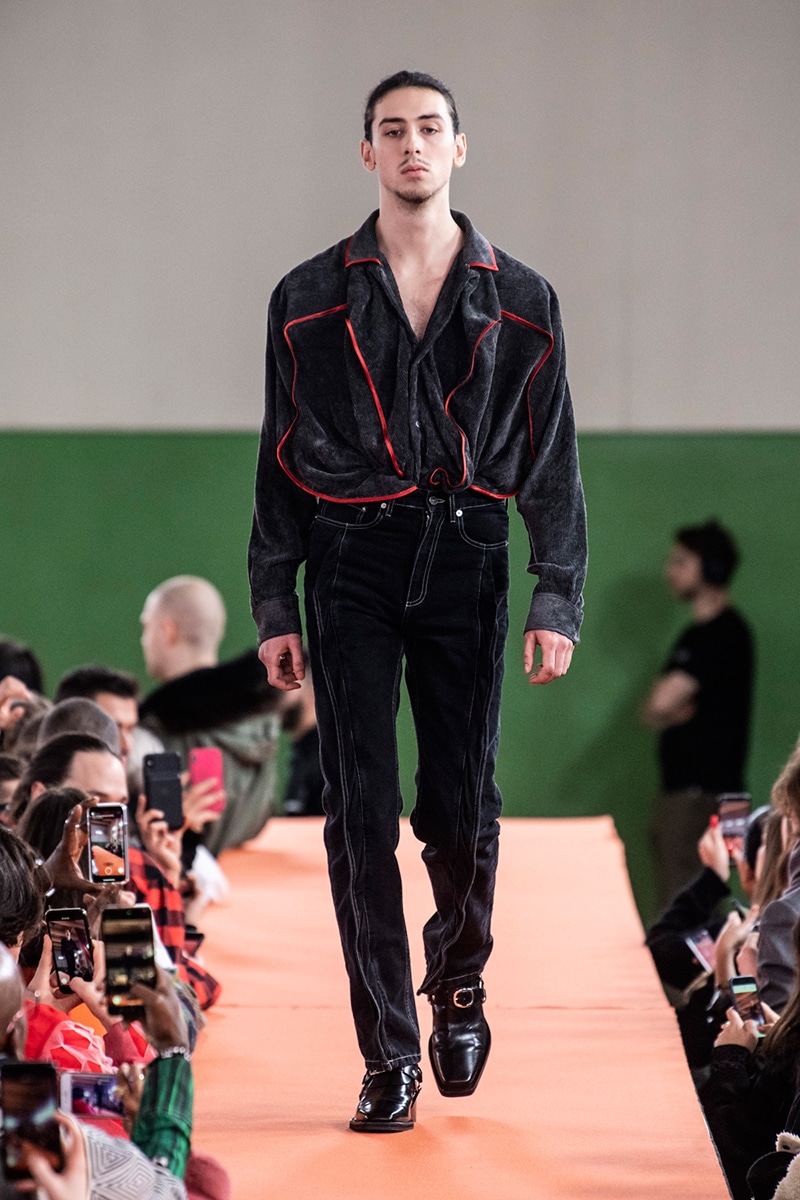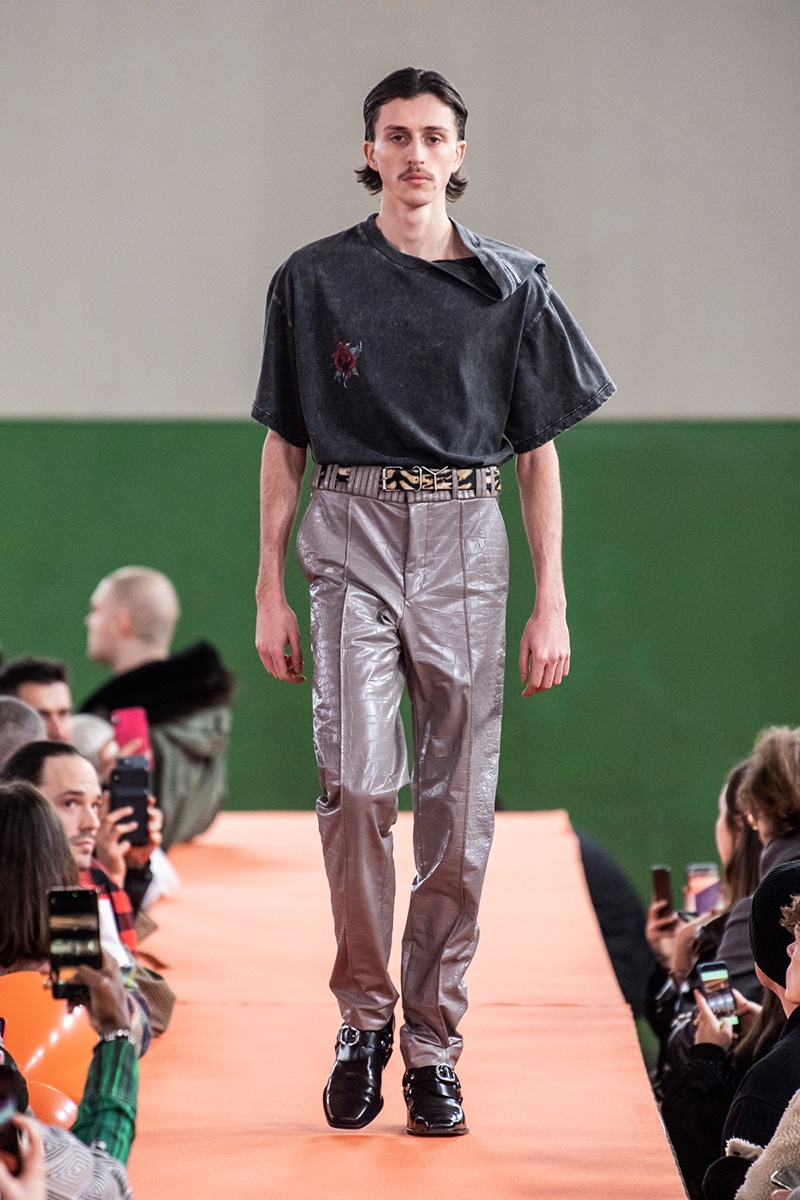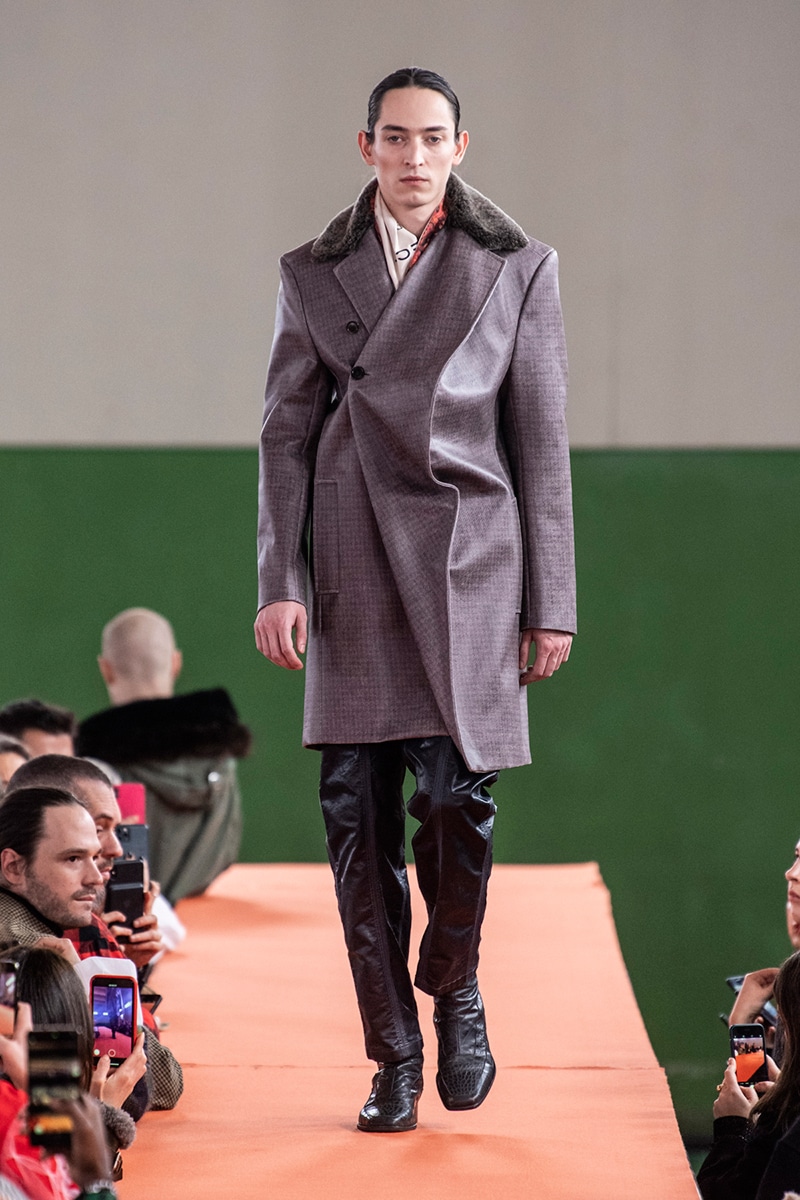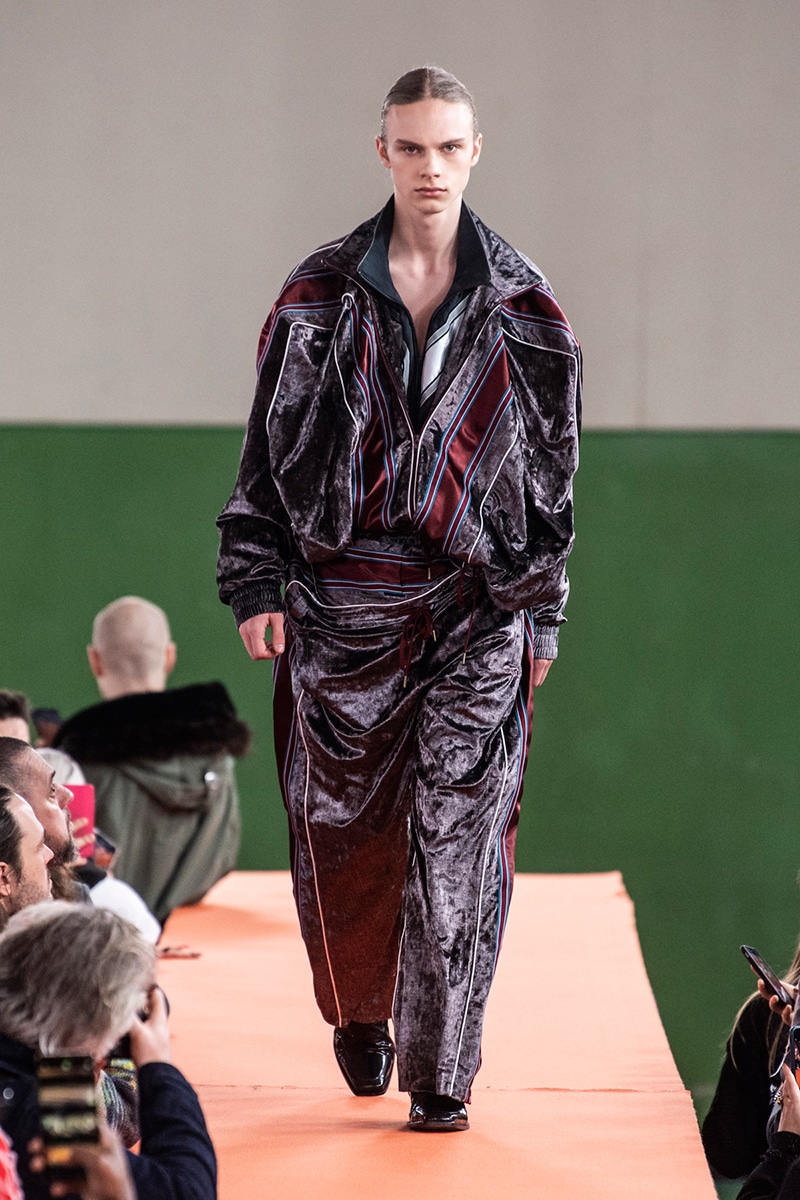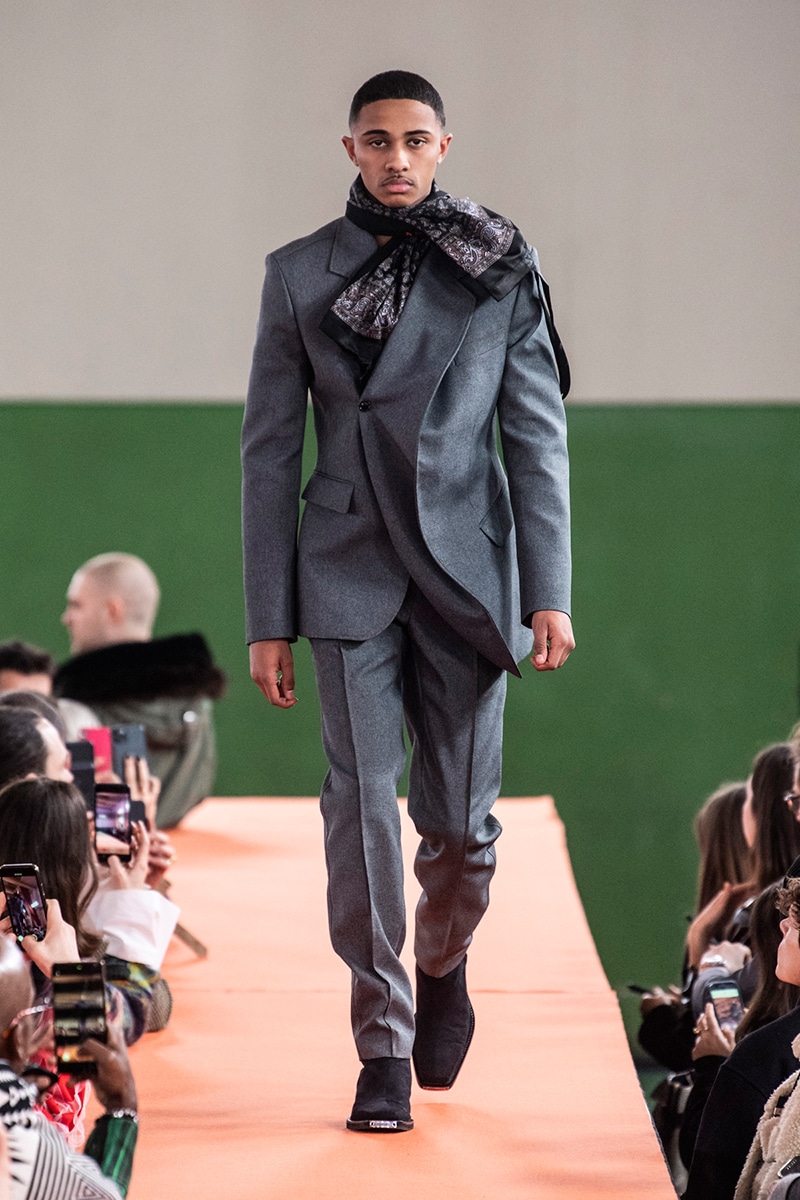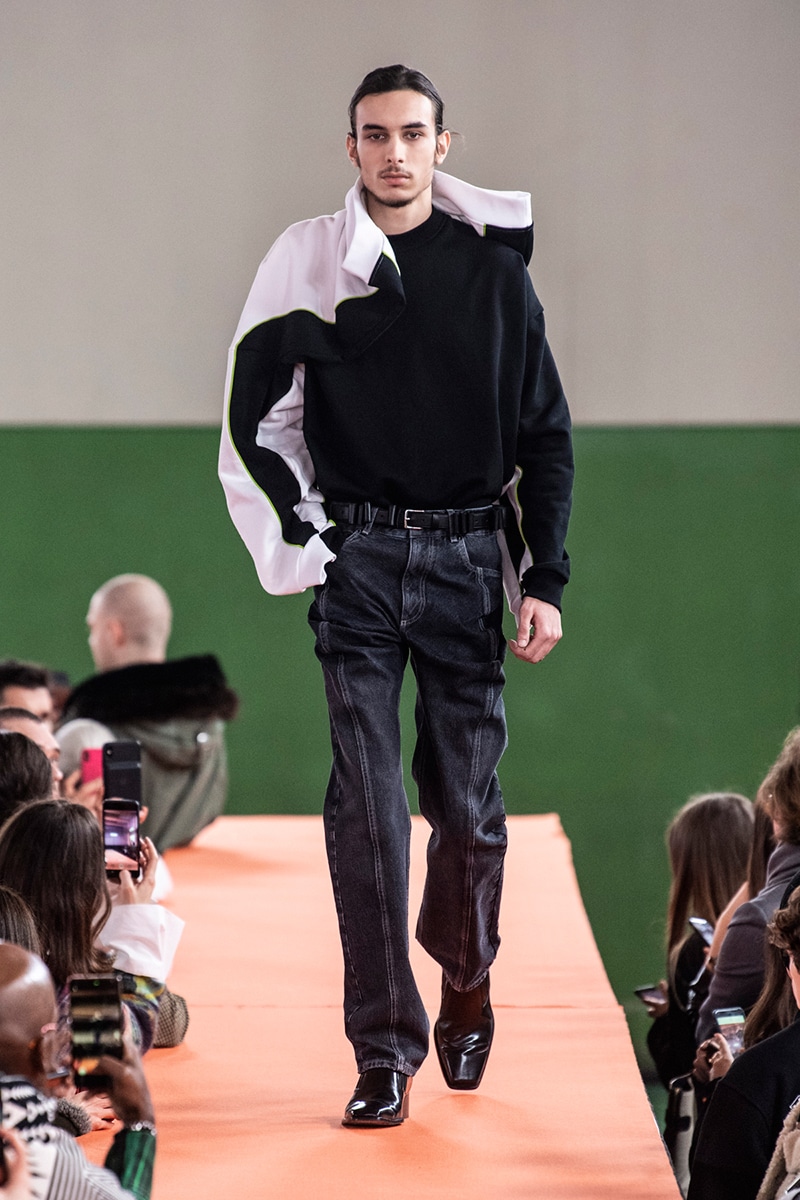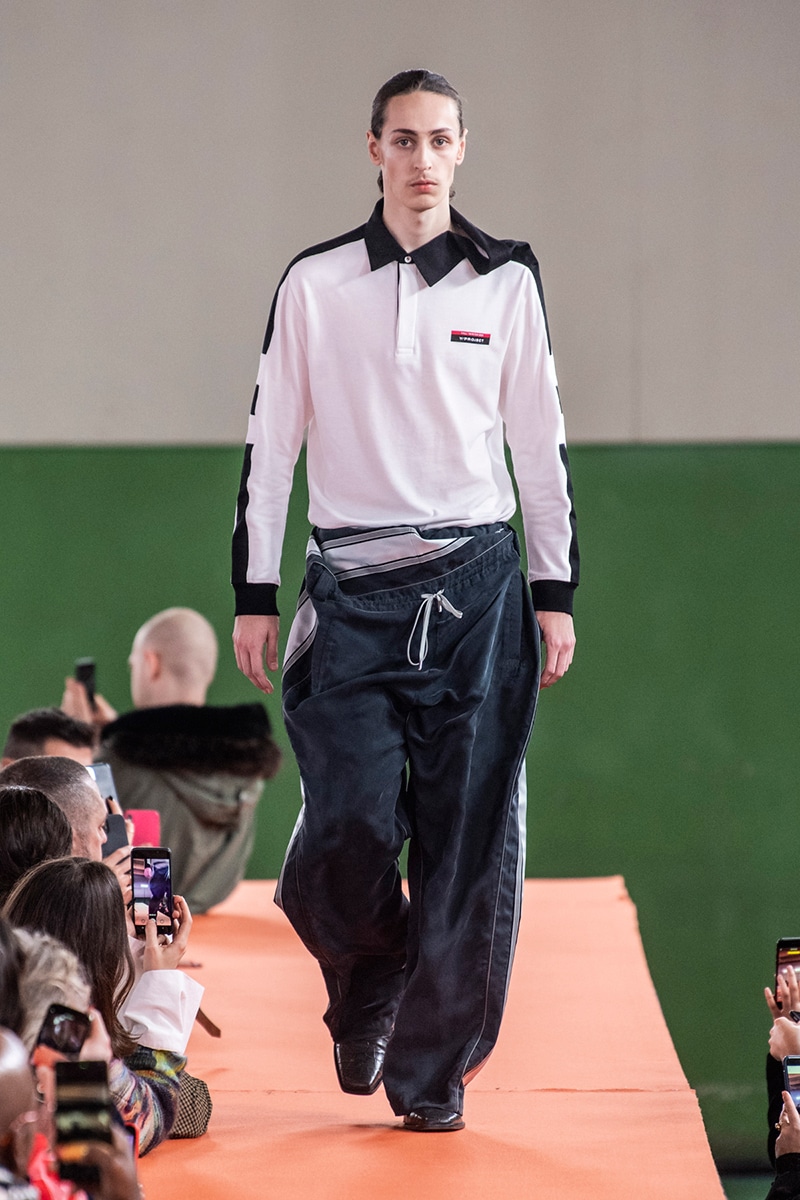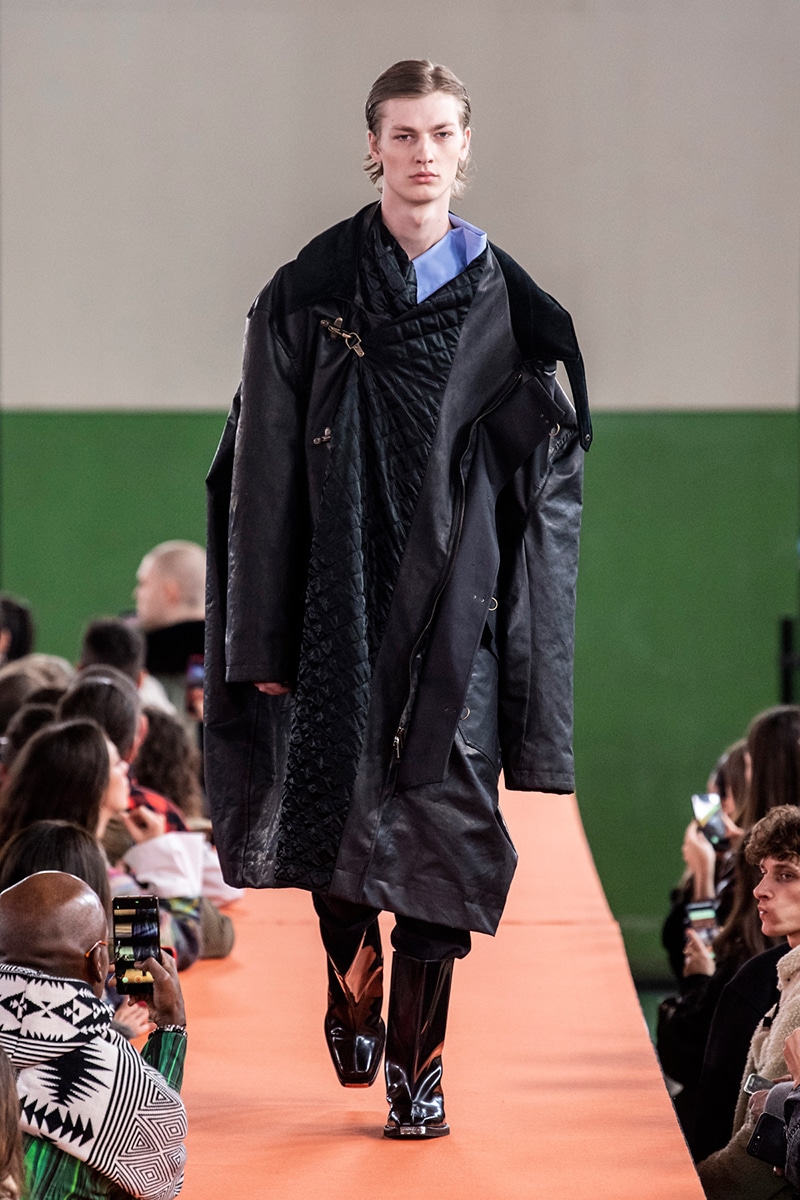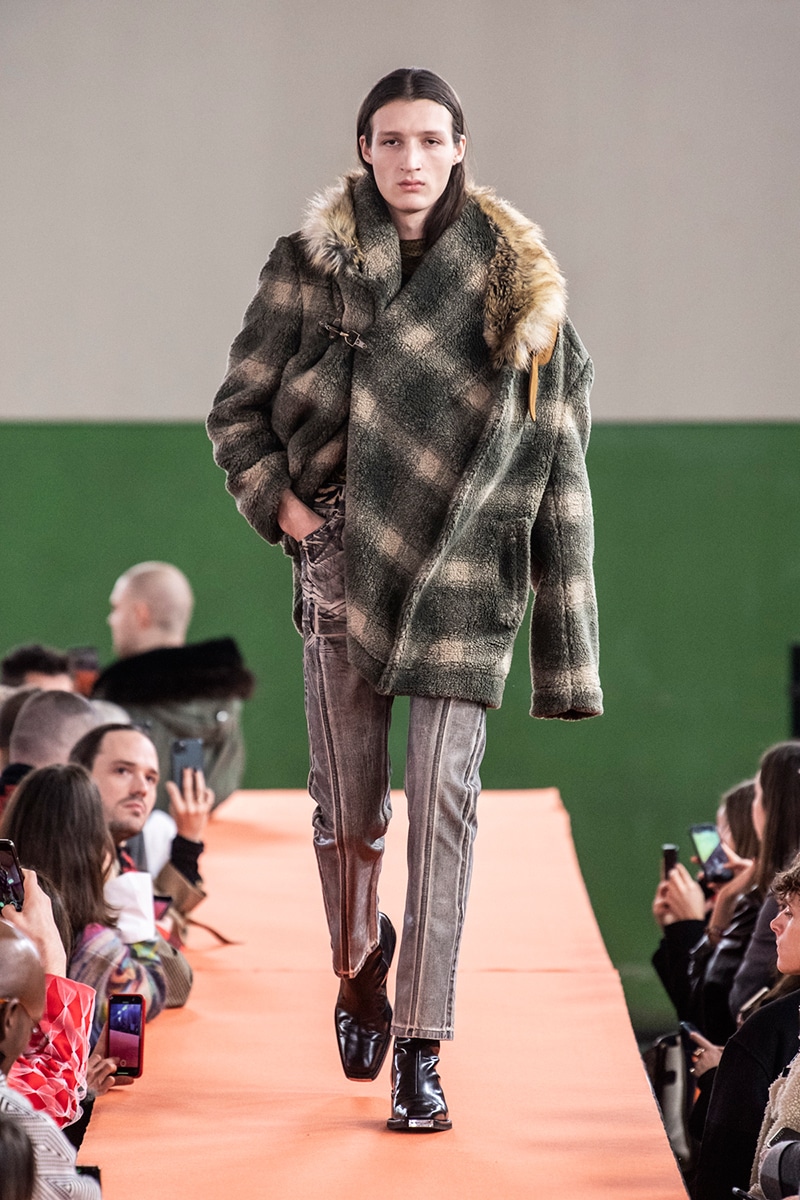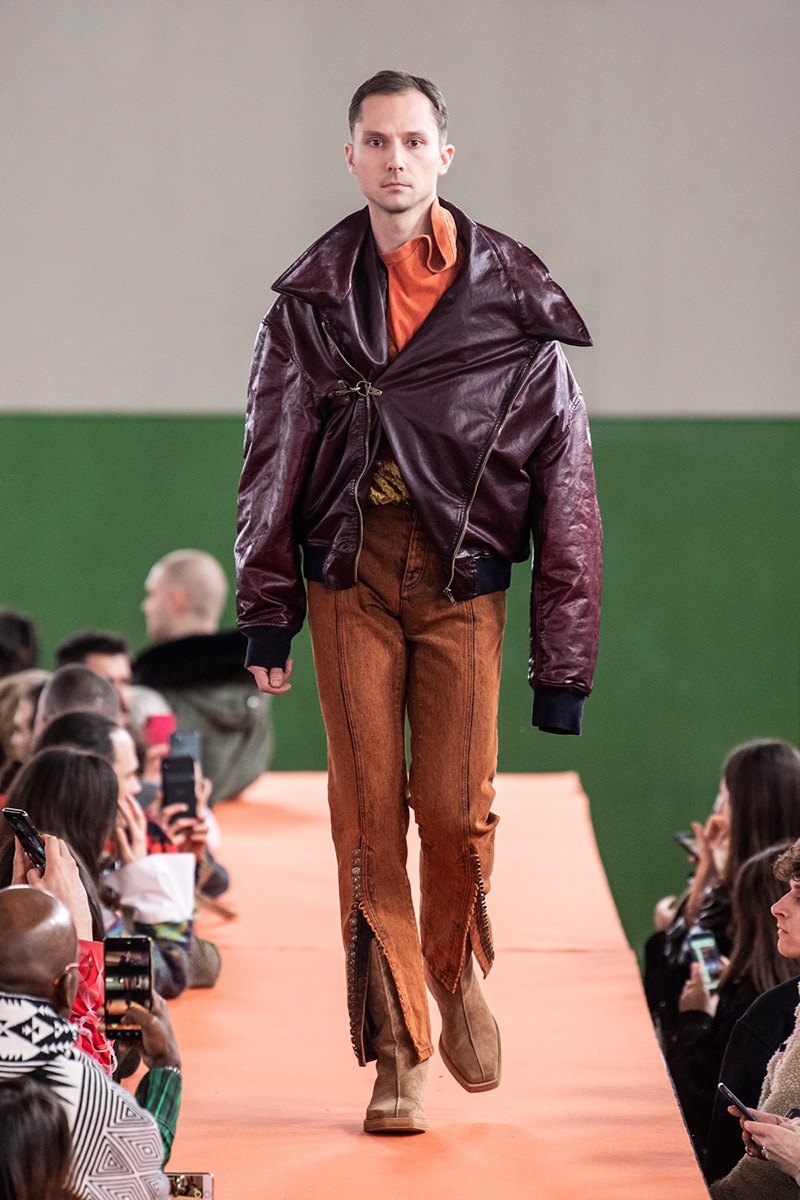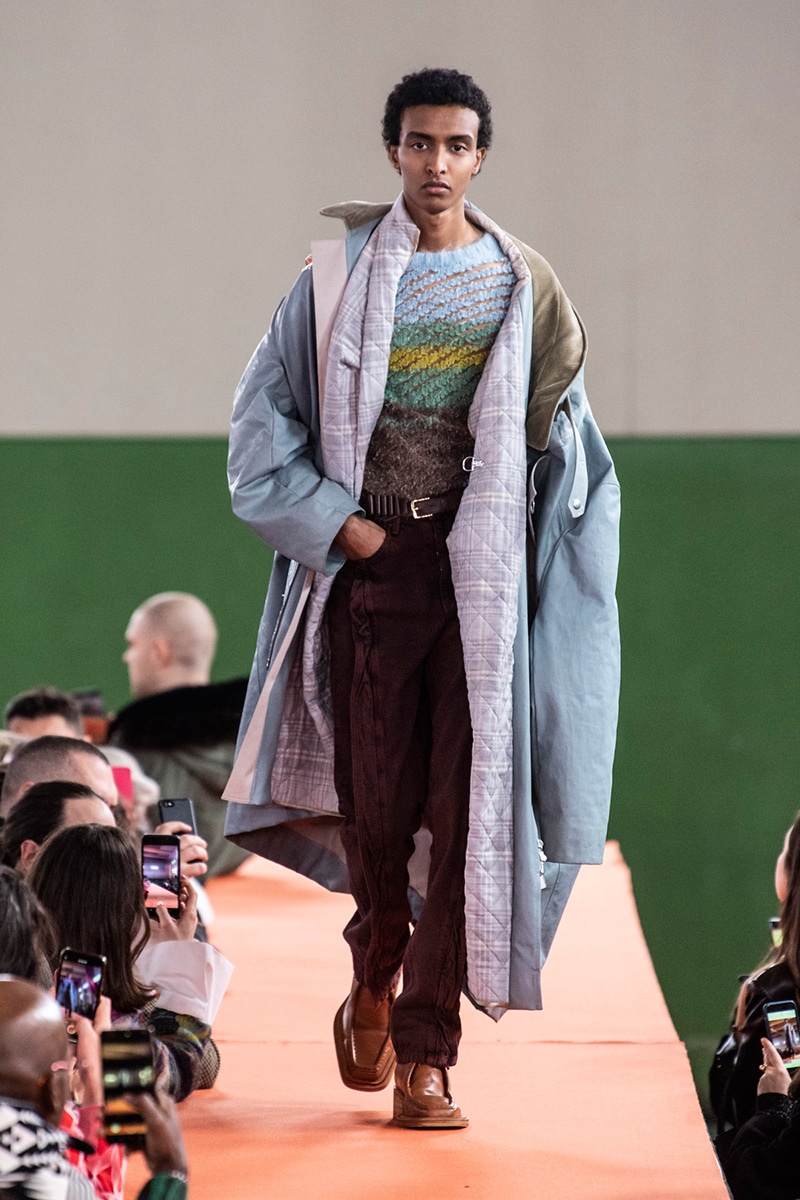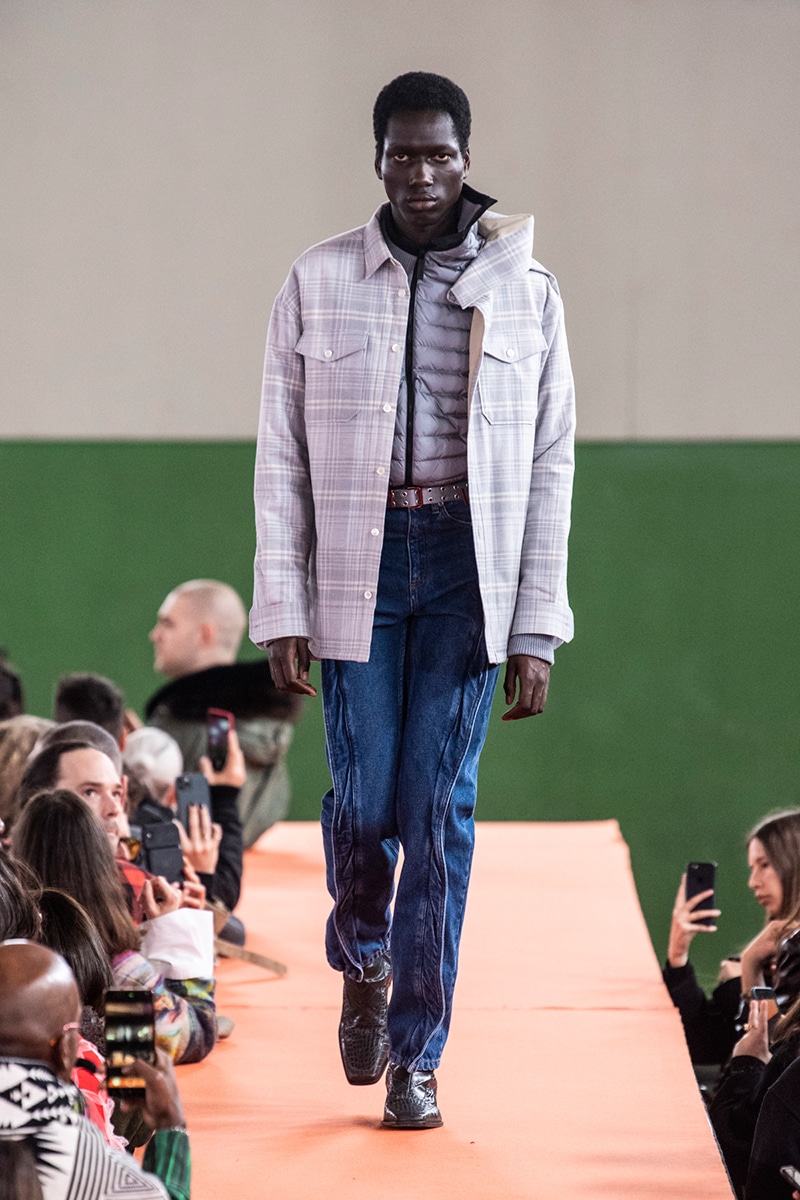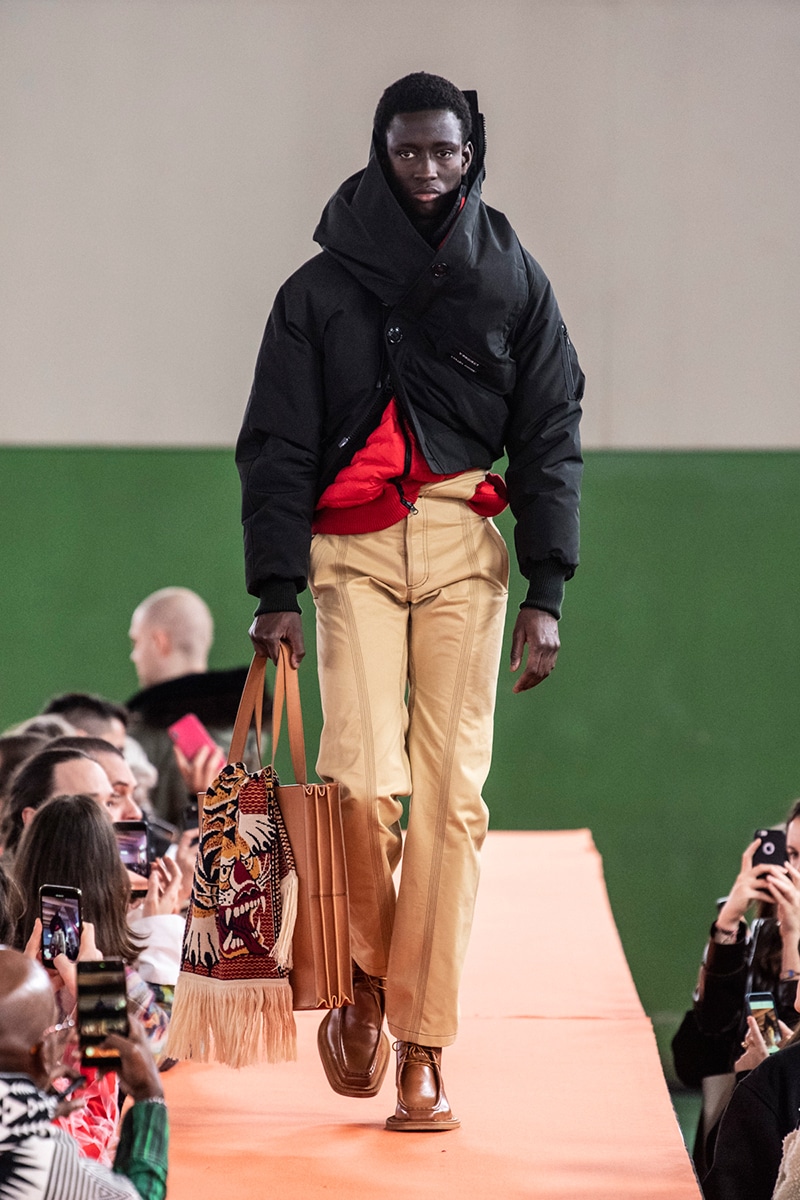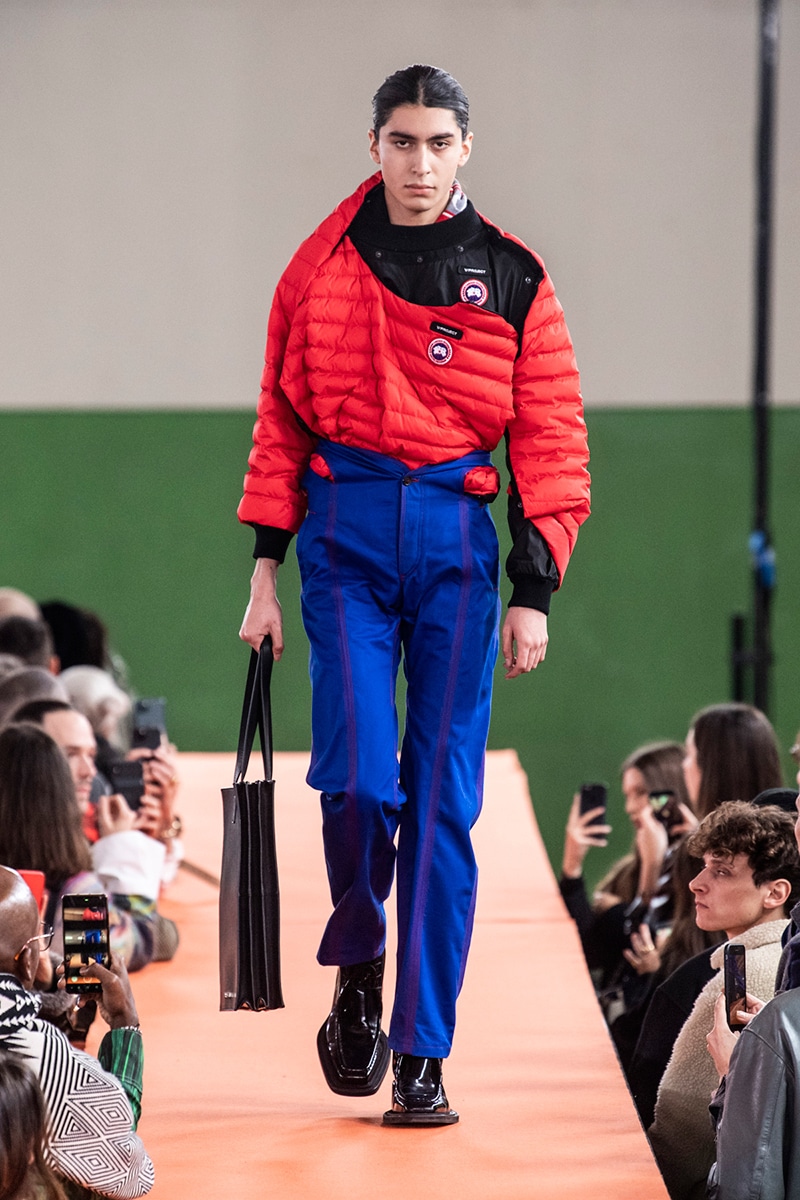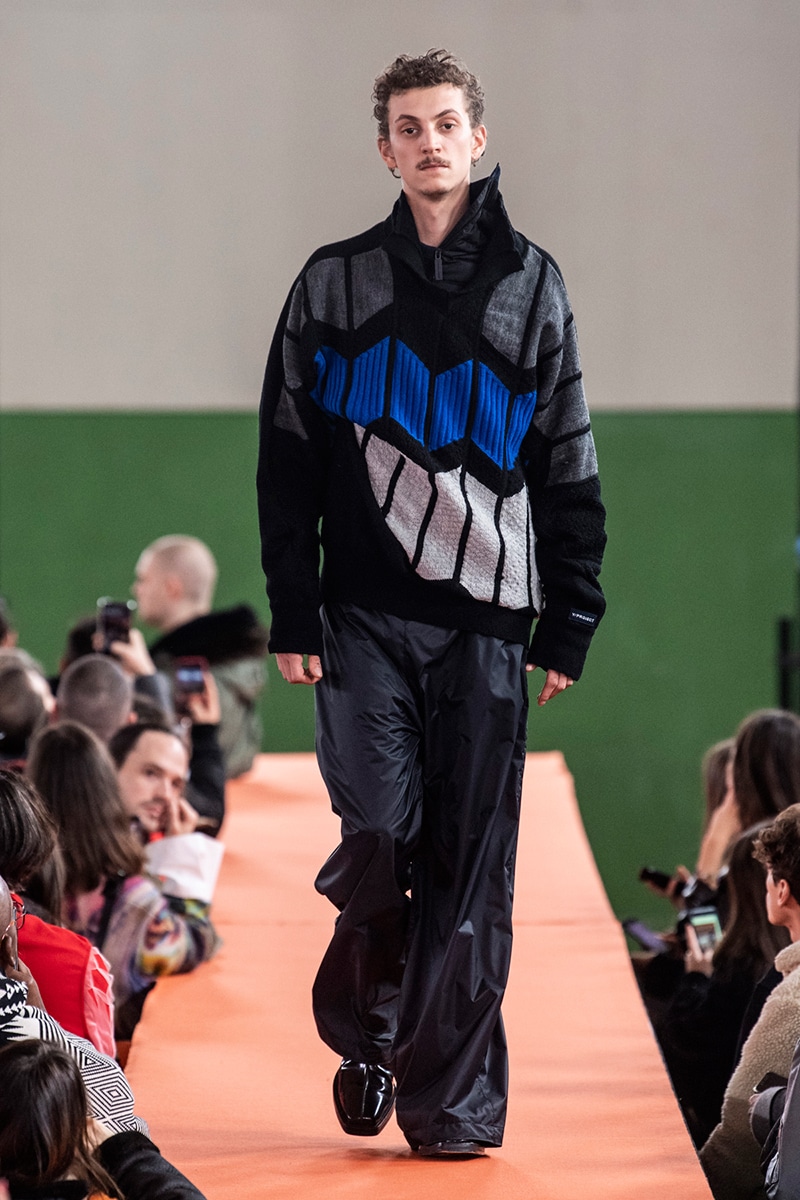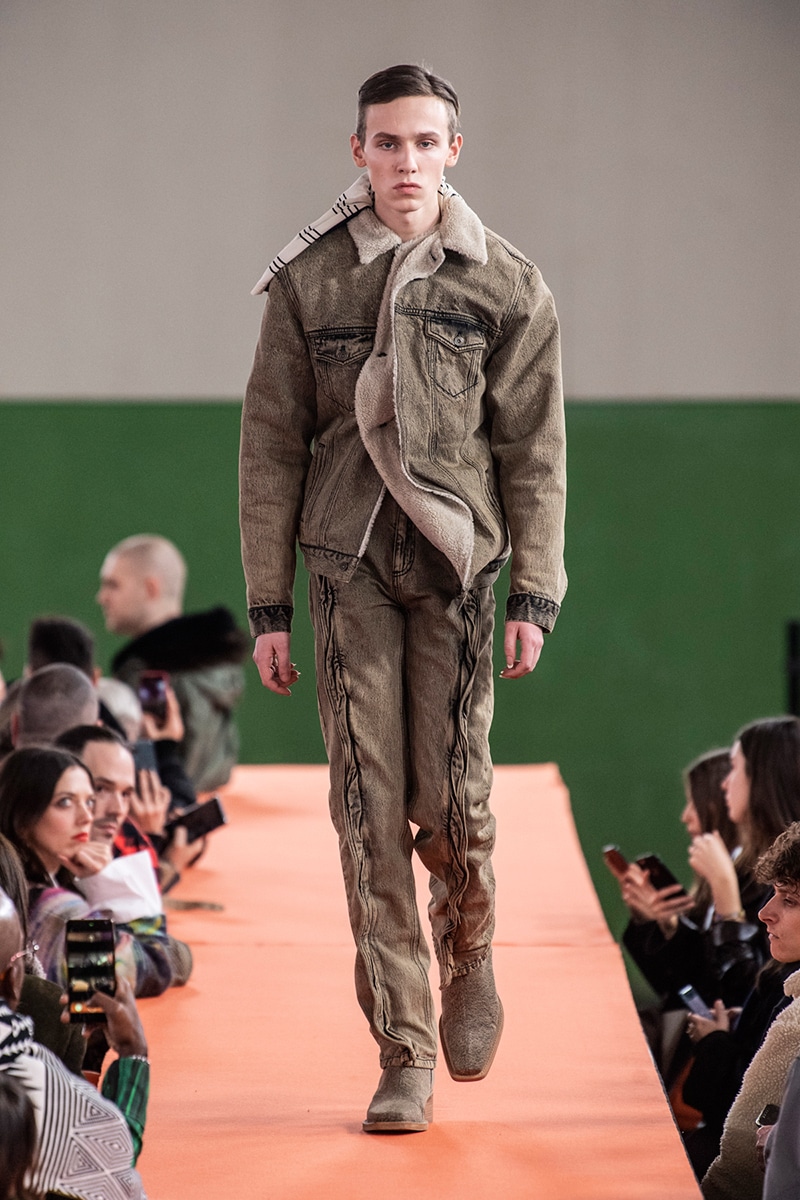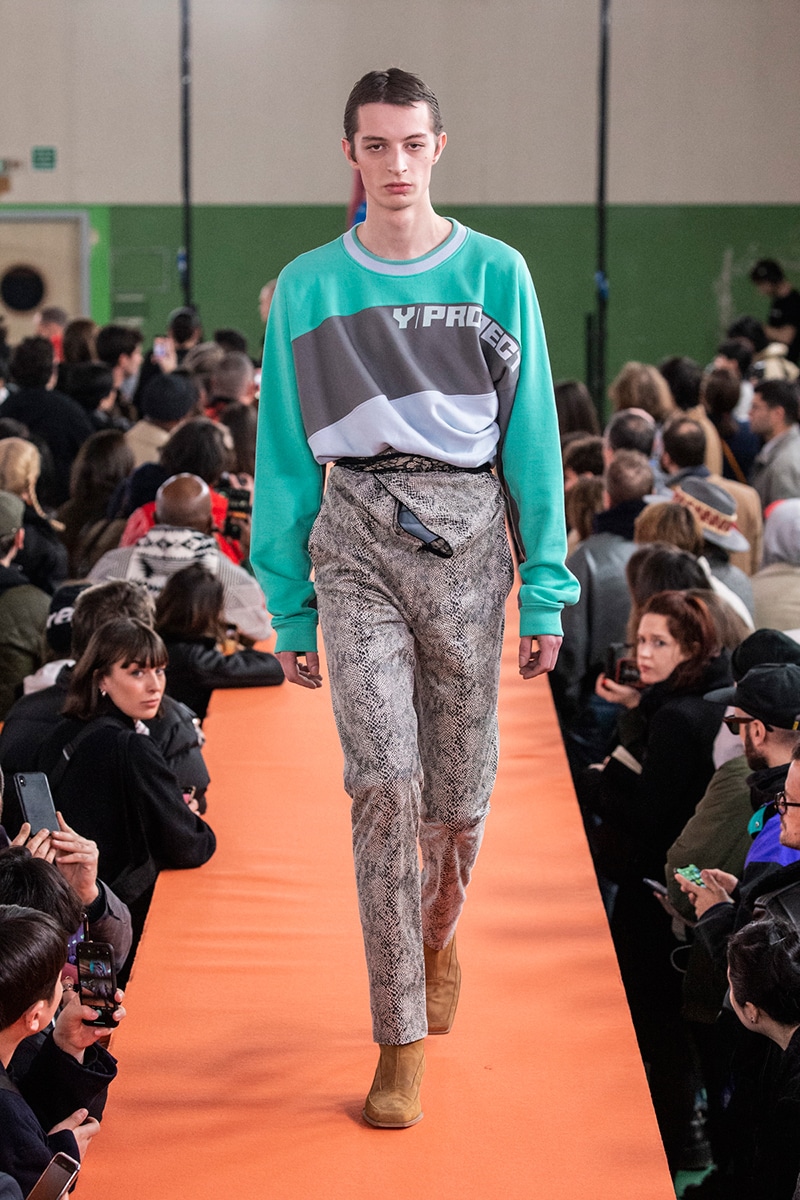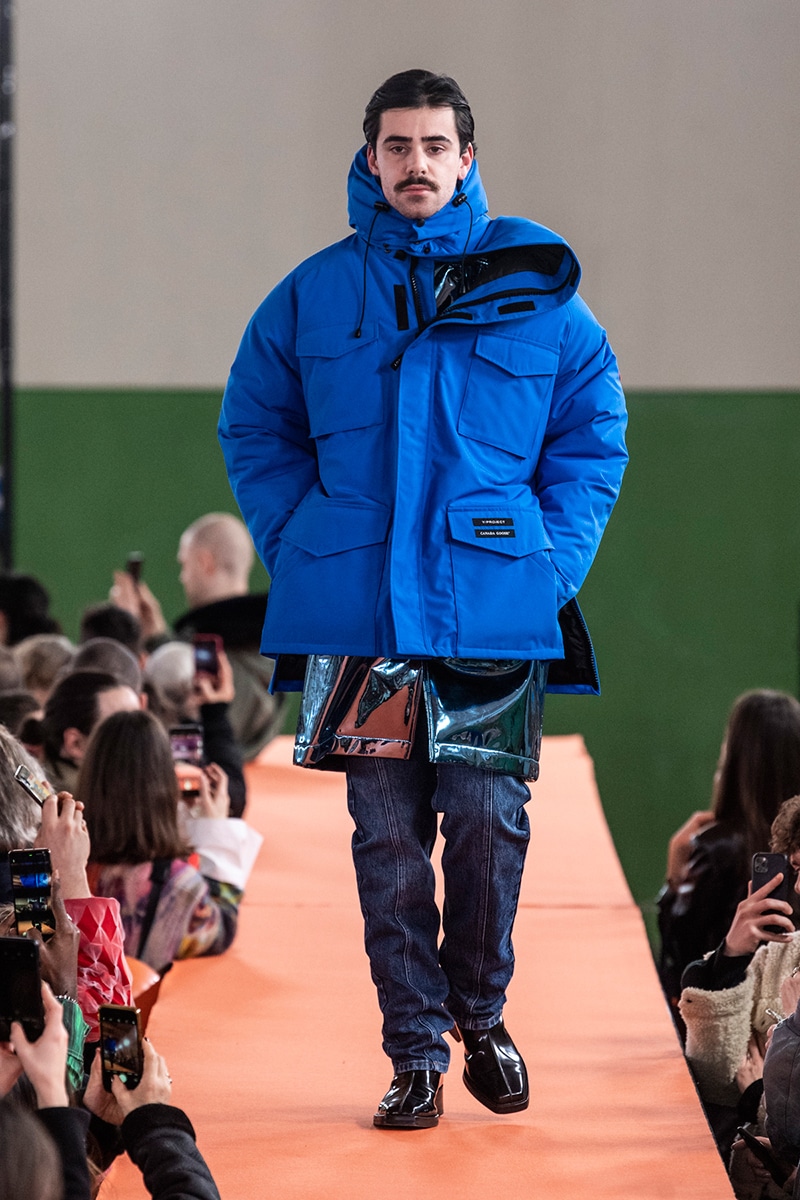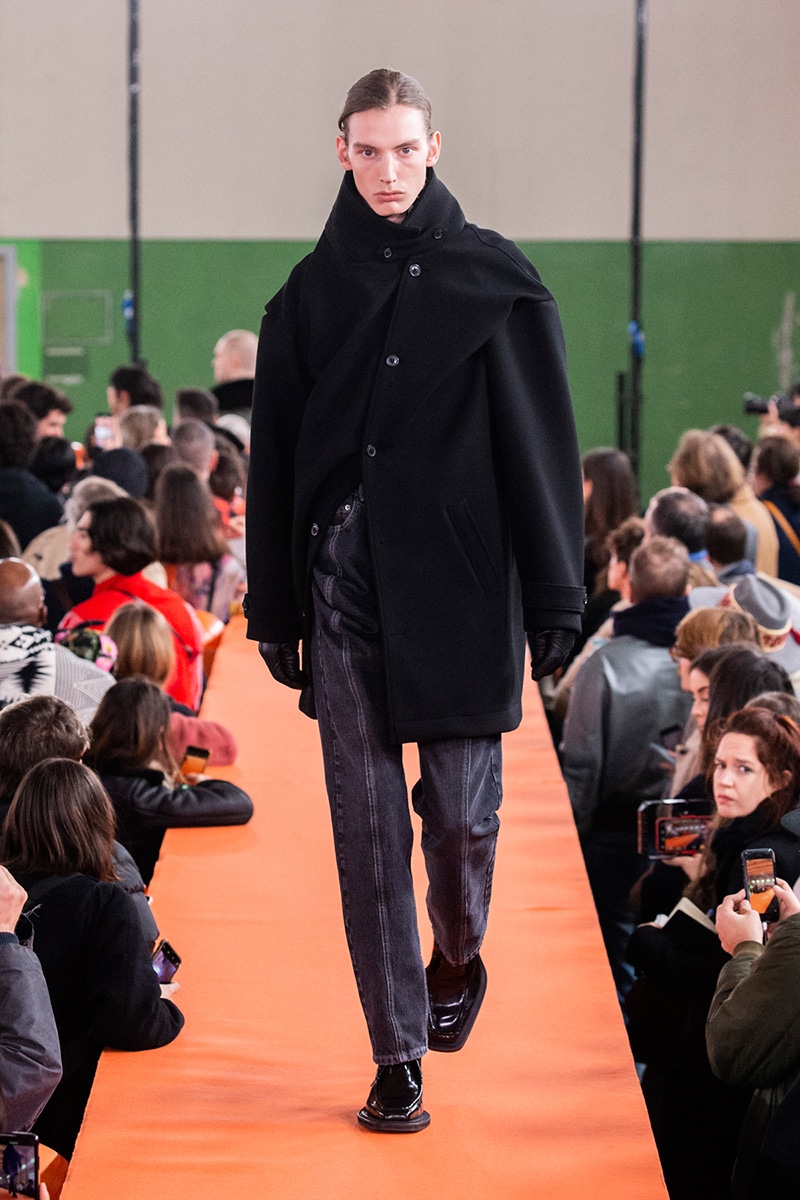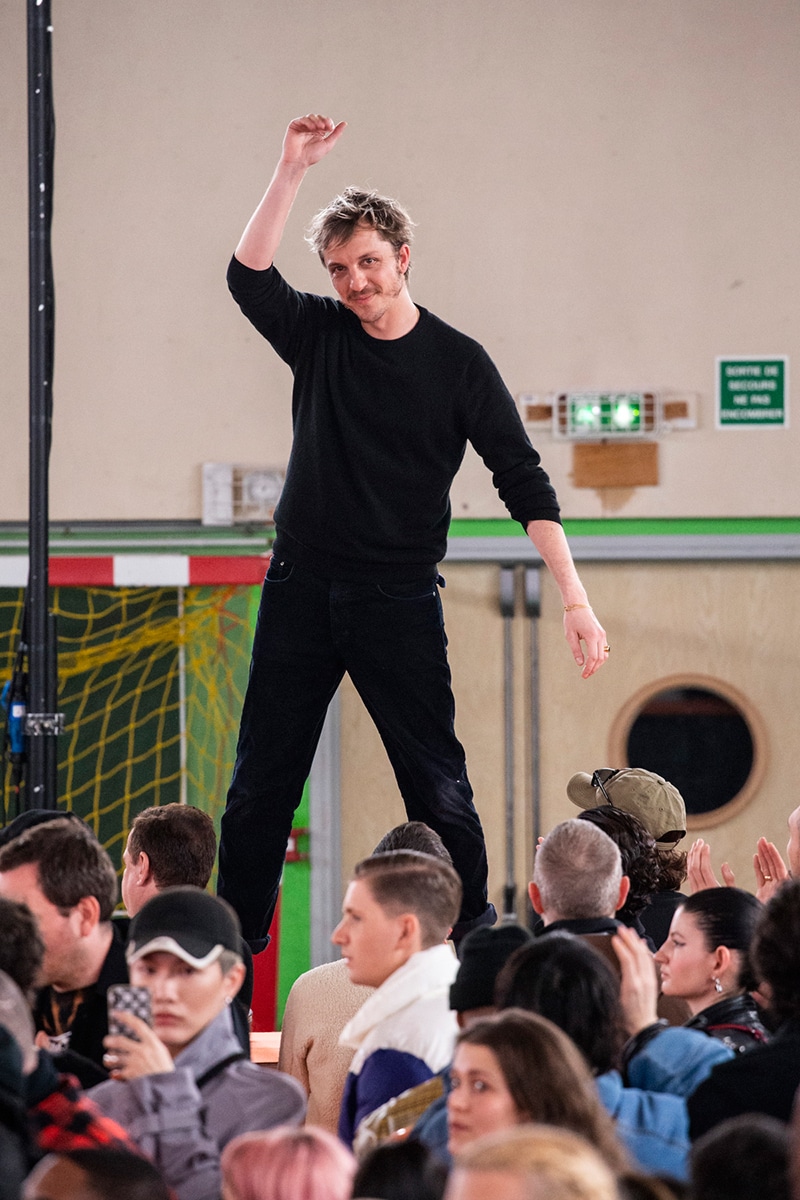 Y/PROJECT invited us to experience an immersive scenography in a playful pit of balloons set in a gymnasium for the Fall Winter 2020 collection during Paris Fashion Week. Creative Director Glenn Martens has the rare quality to be both quiet and loud at the same time, which requires a certain amount of precision. Much like cheering crowd amongst concentrated players. With a feeling of sportsmanship pride and school fun, models walked around the gym to marching tunes.
Men's looks were playful with exaggerated seam among the contrasting look of a plunging bodysuit with a sharp V cut at the front giving the instant impression of personal expression. Other stand out detailing included coats' lapels split in two for w pop-up effect, a shoulder clip blurring the structure of classic pieces, and sweaters doubled along with slashed mohair knit pieces.
Wrapping up the collection was the unveiling of the exclusive collaboration with the iconic Canada Goose for a six-piece capsule collection made up of asymmetric parkas, sweaters, and reversible beanies re-imagining Canada Goose's most iconic styles.
The final statement is a twisted couture for the next level of outwear.