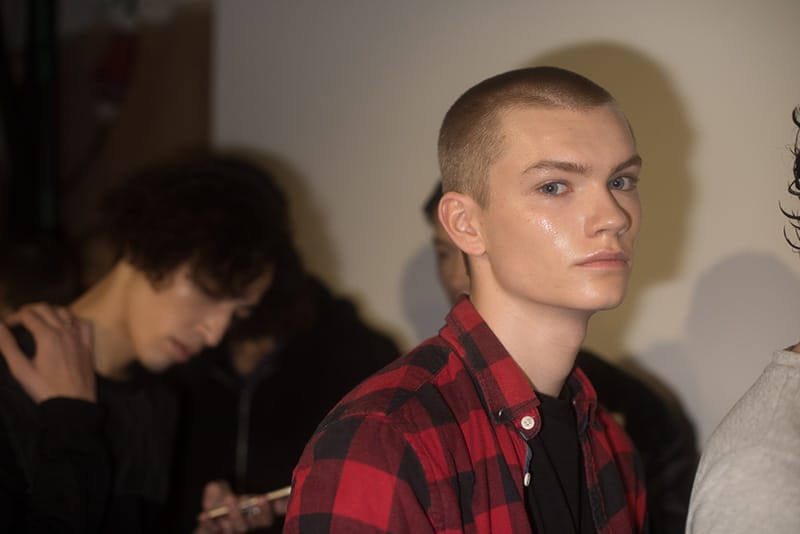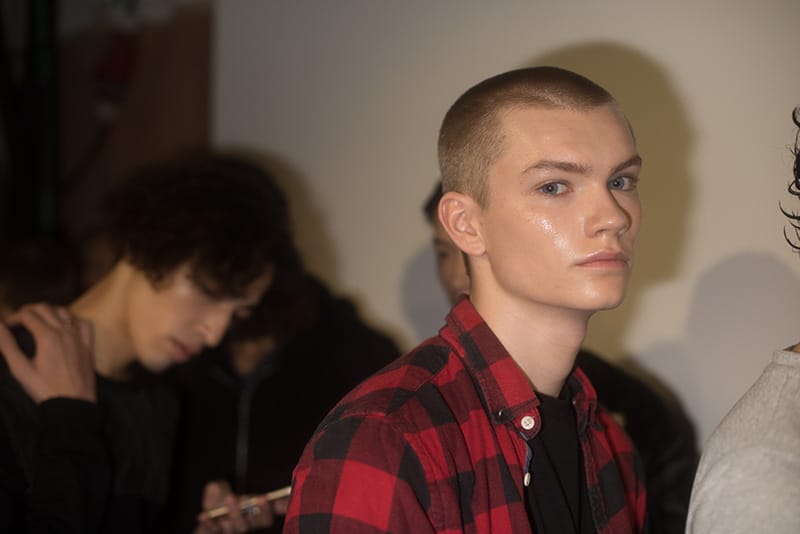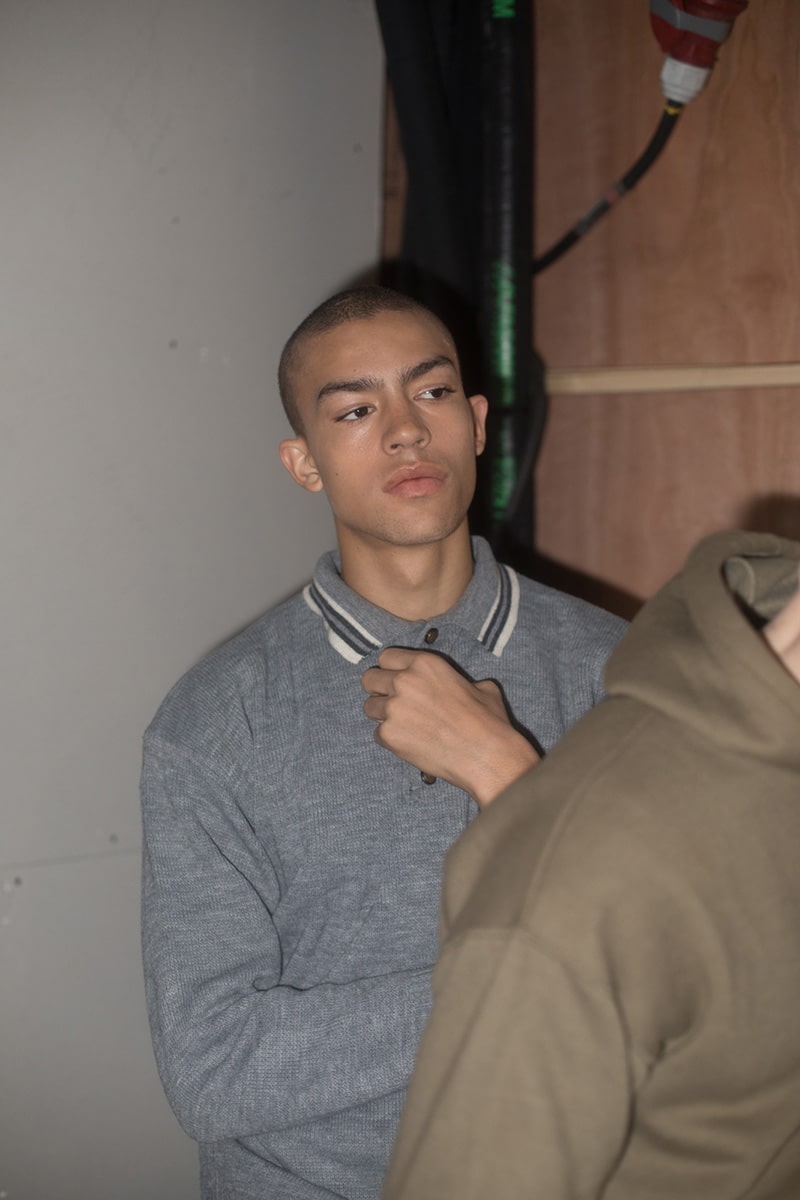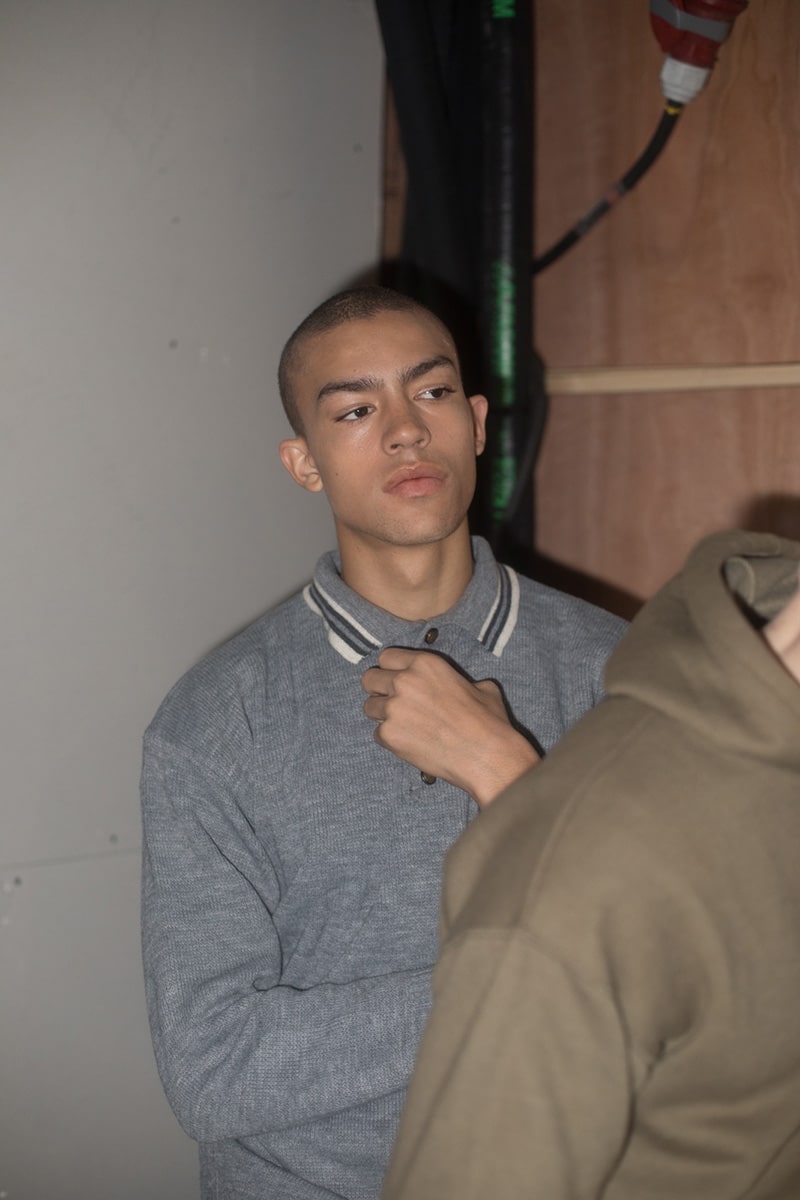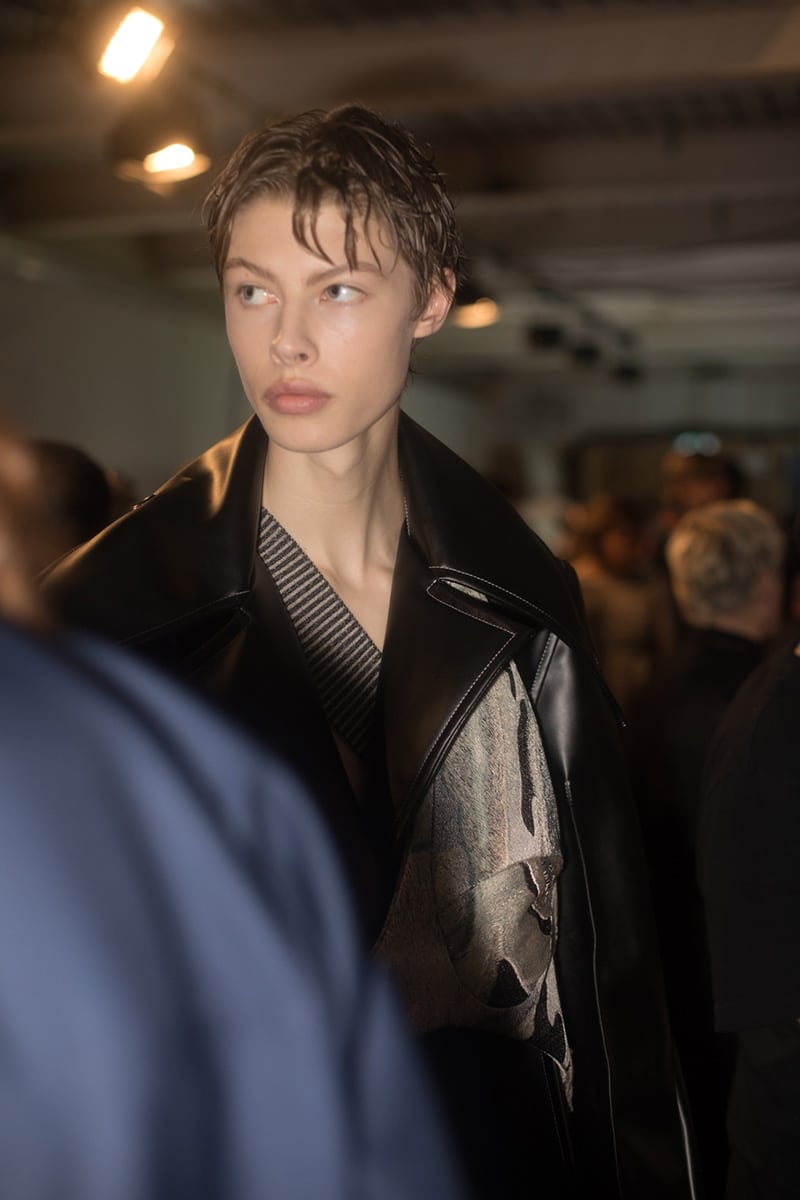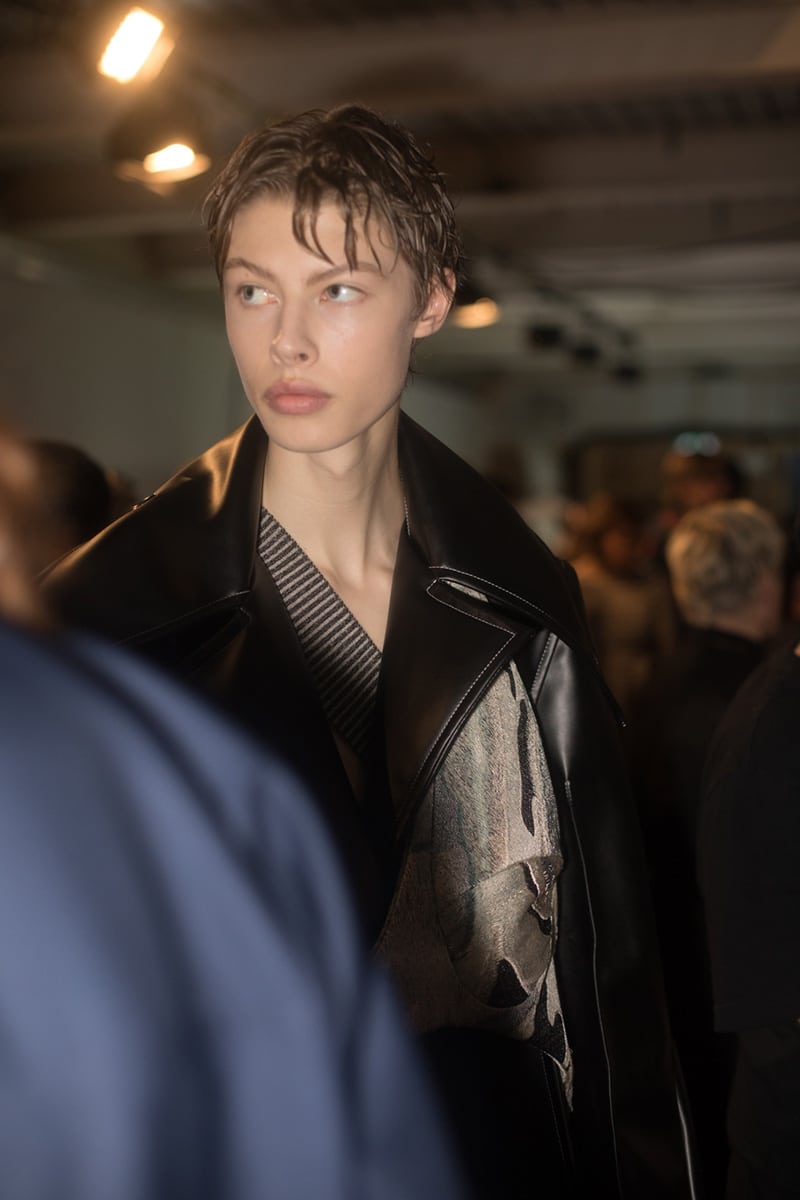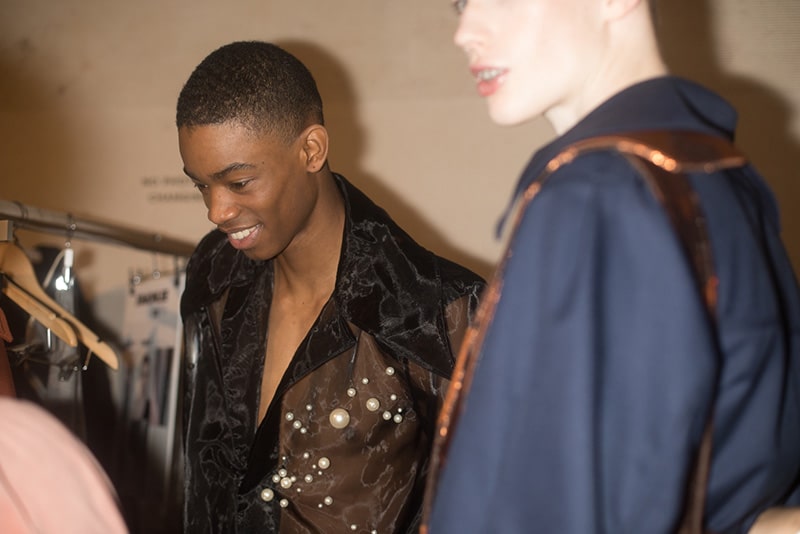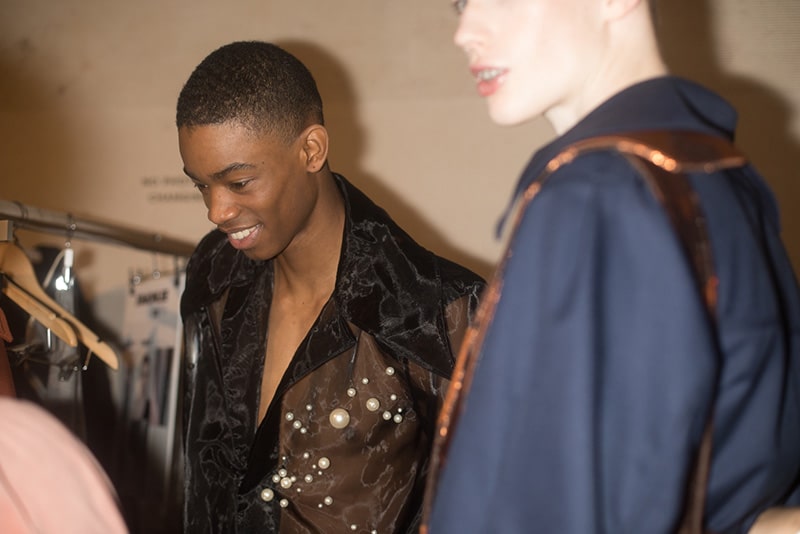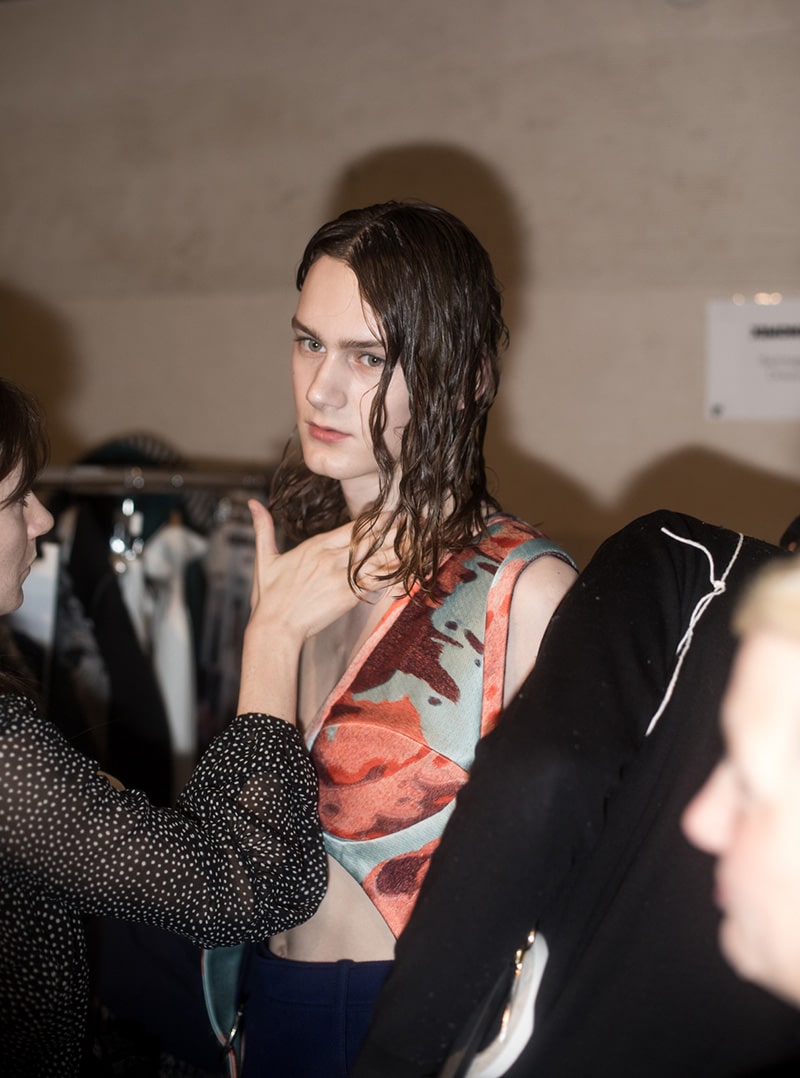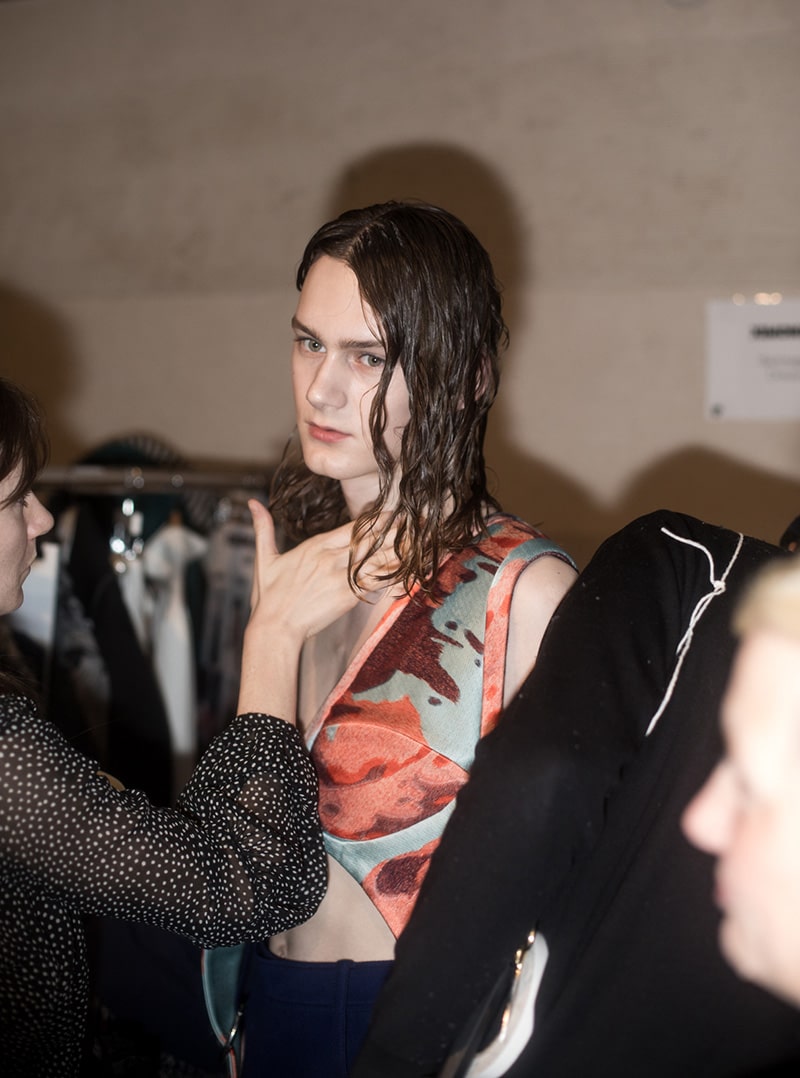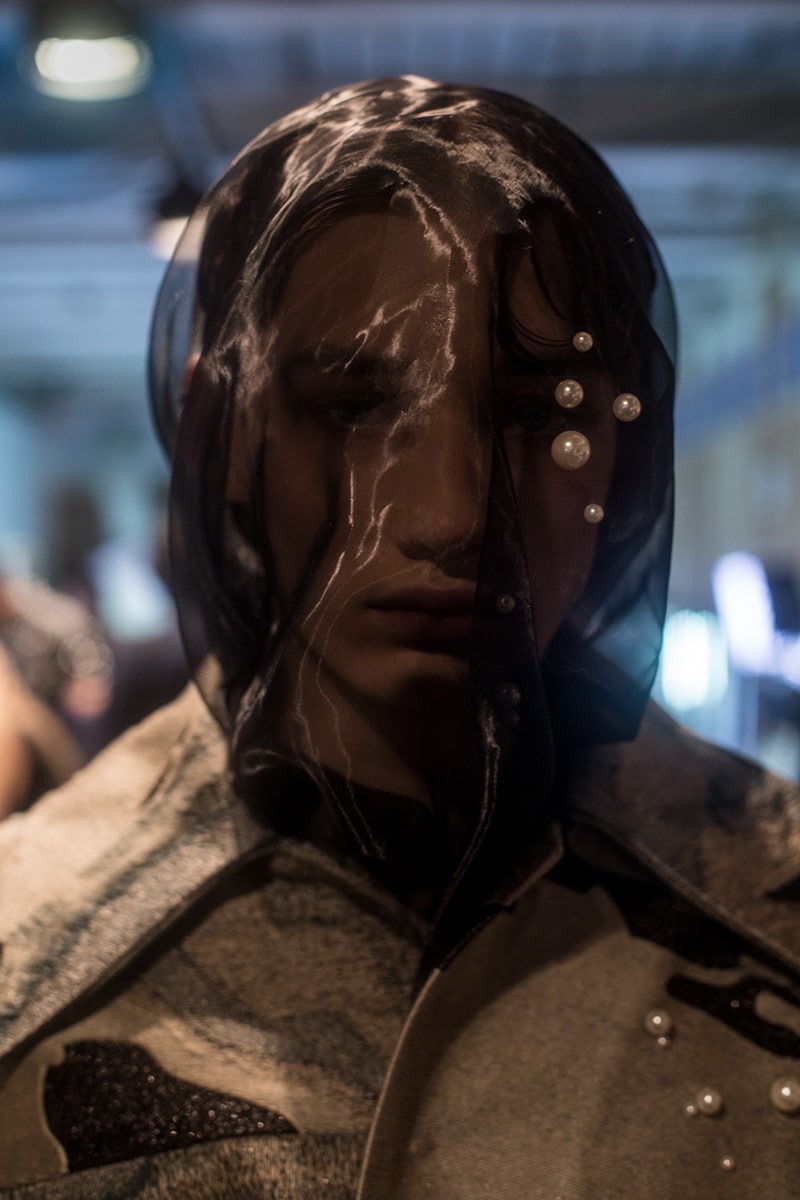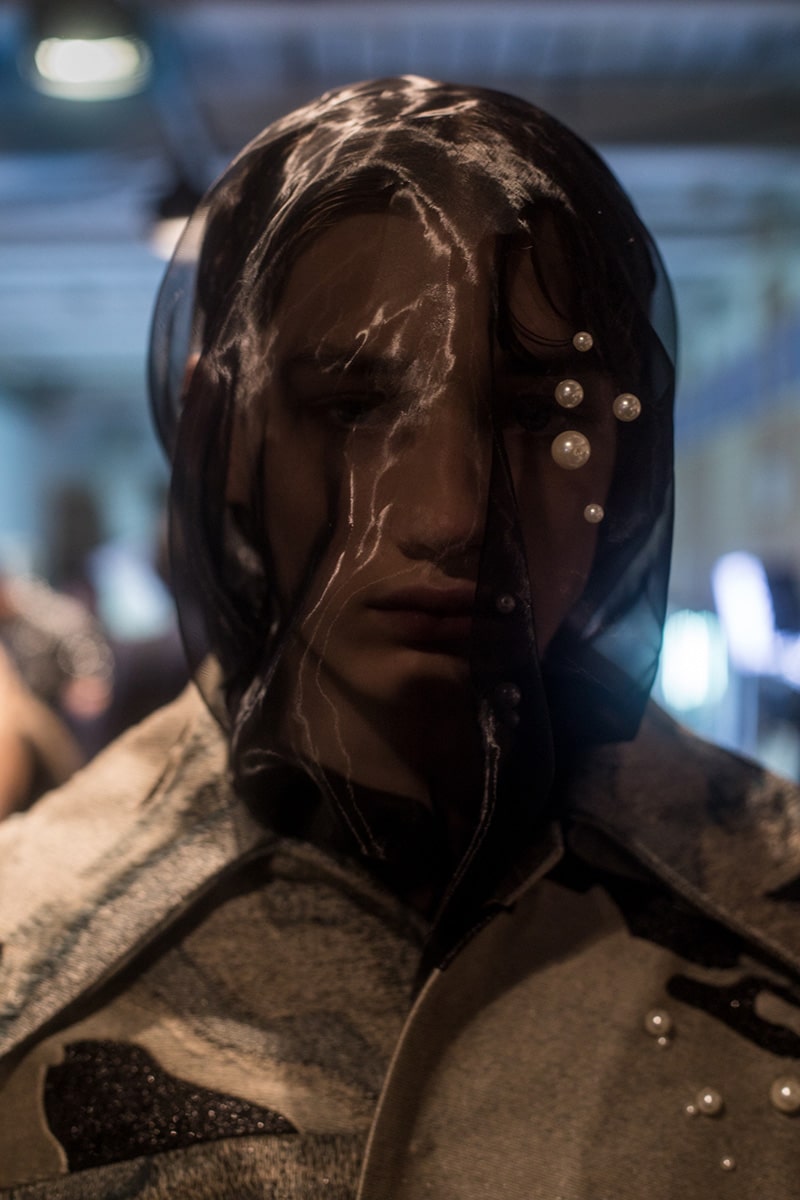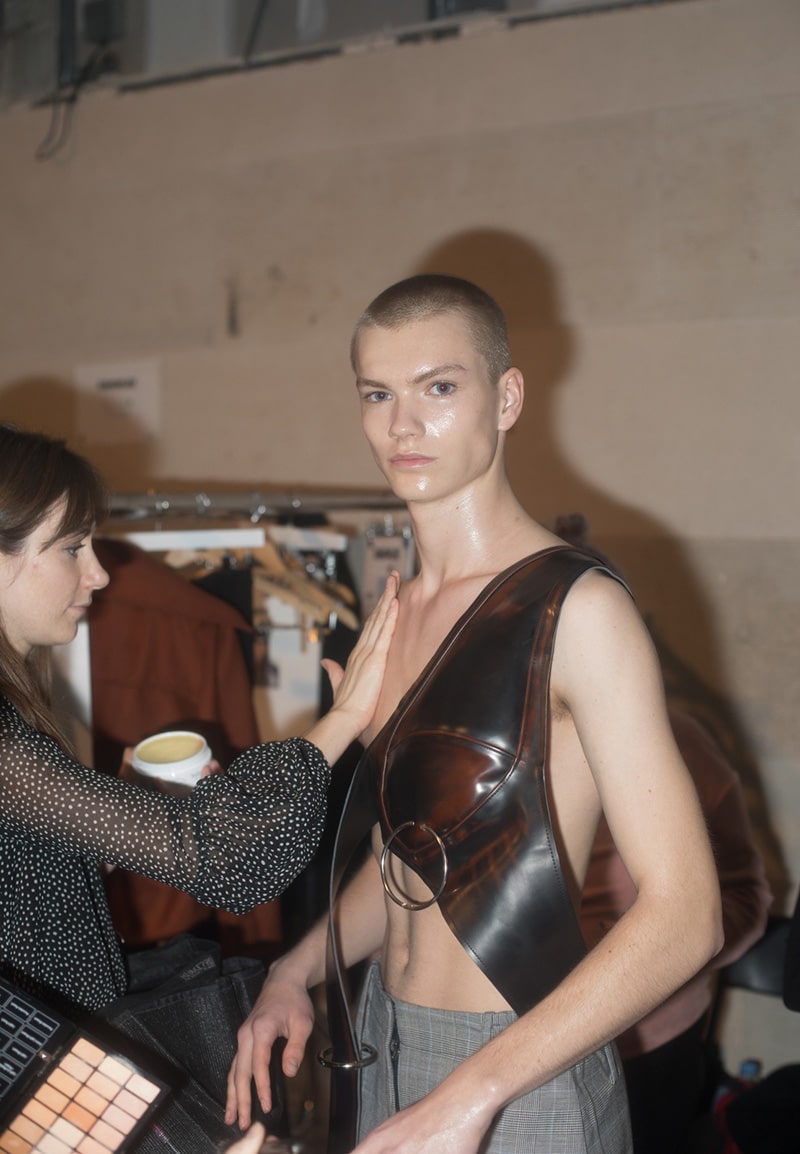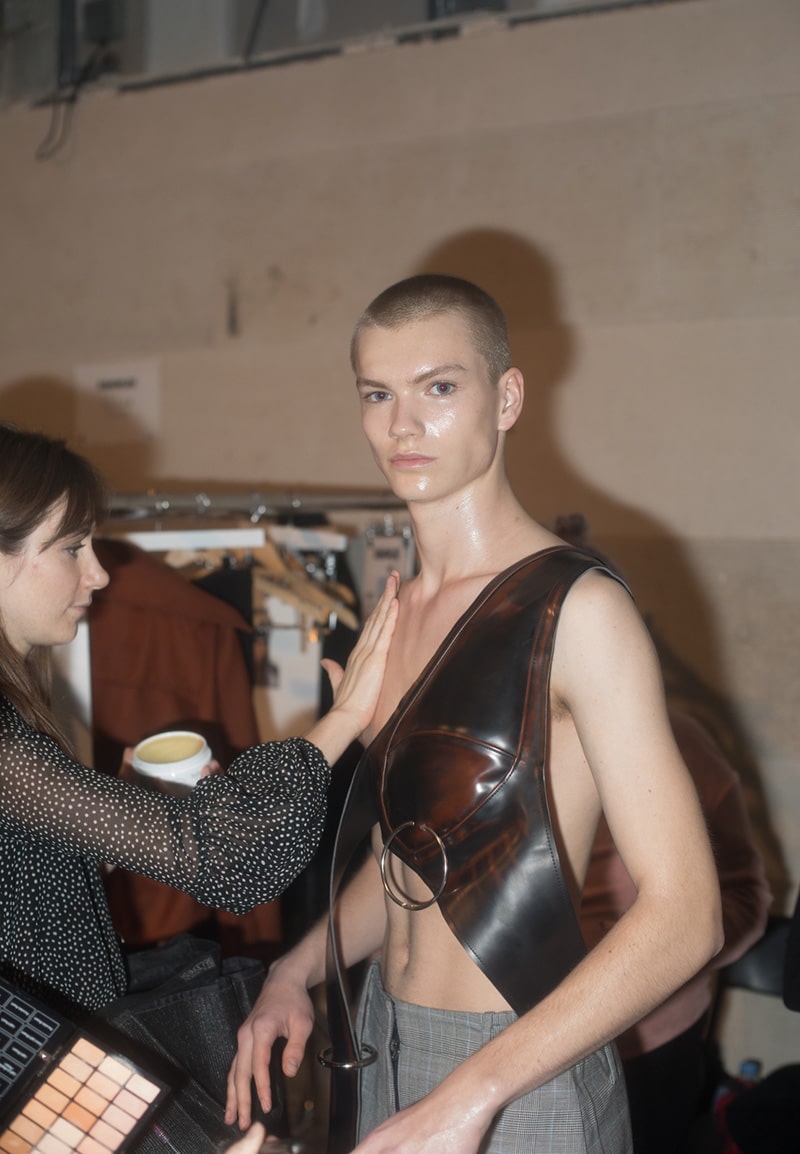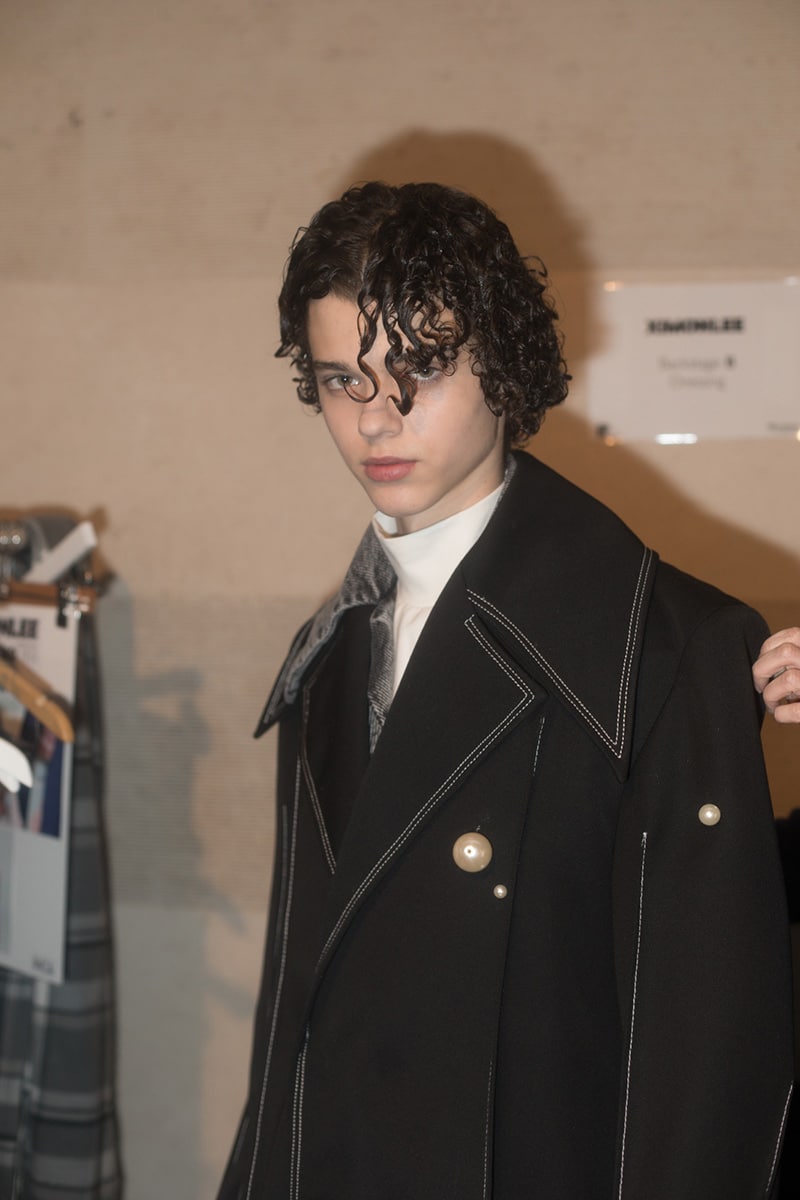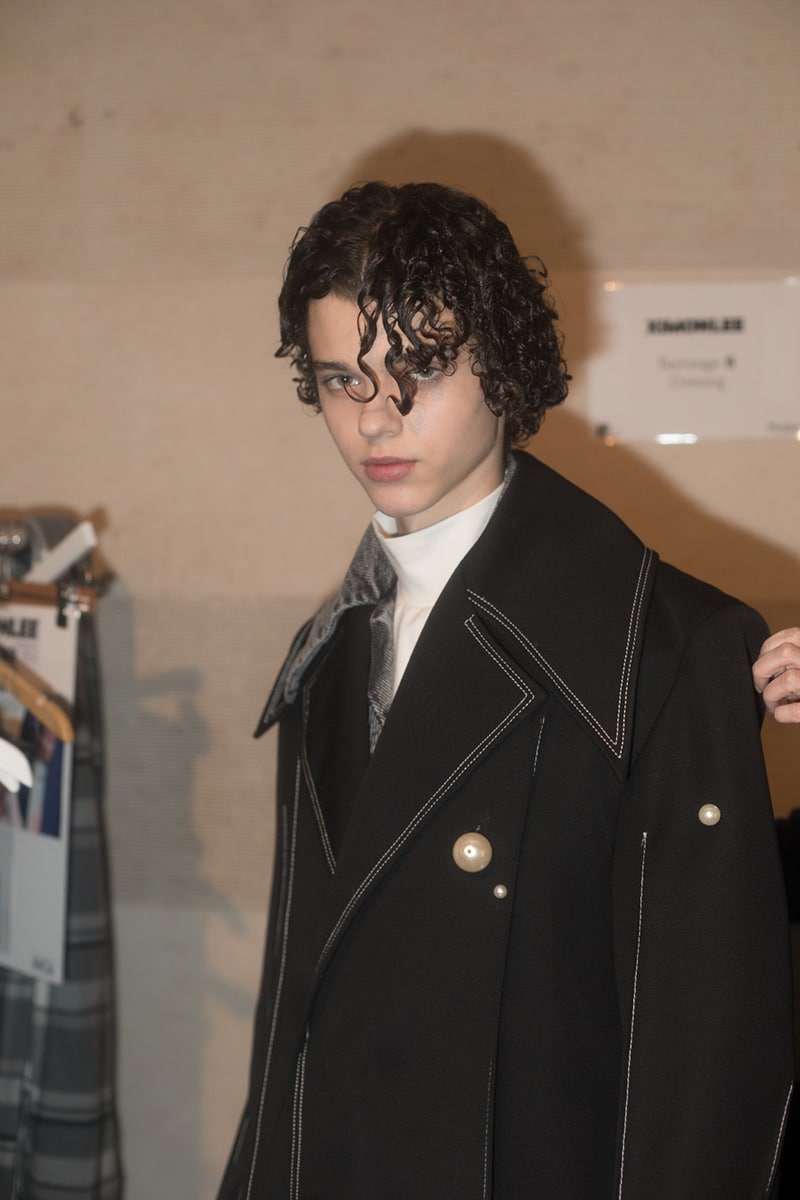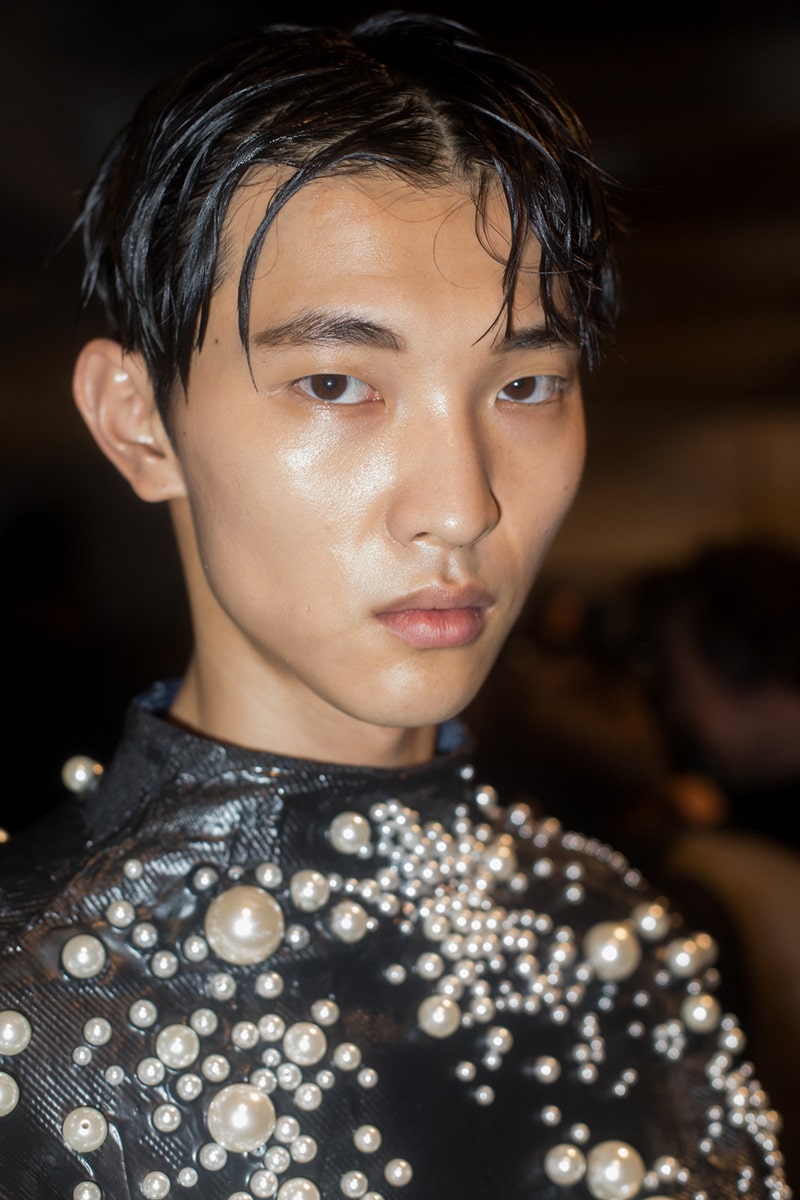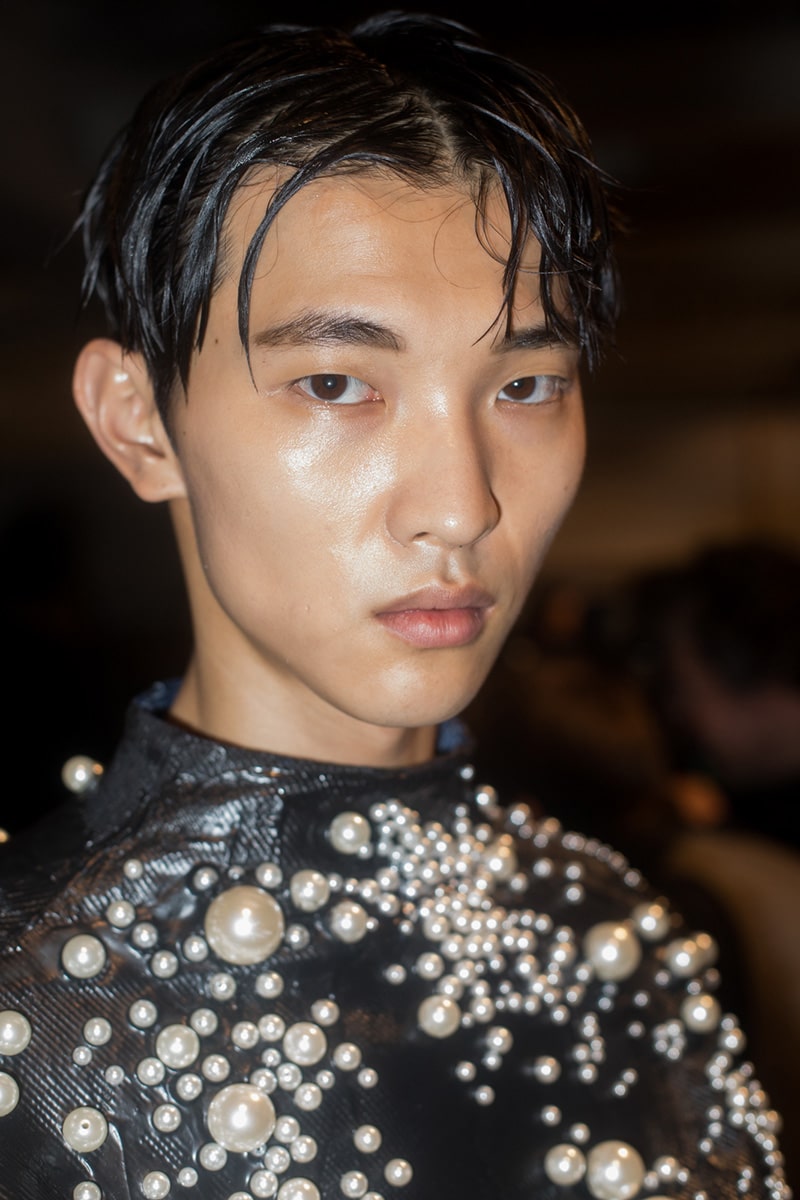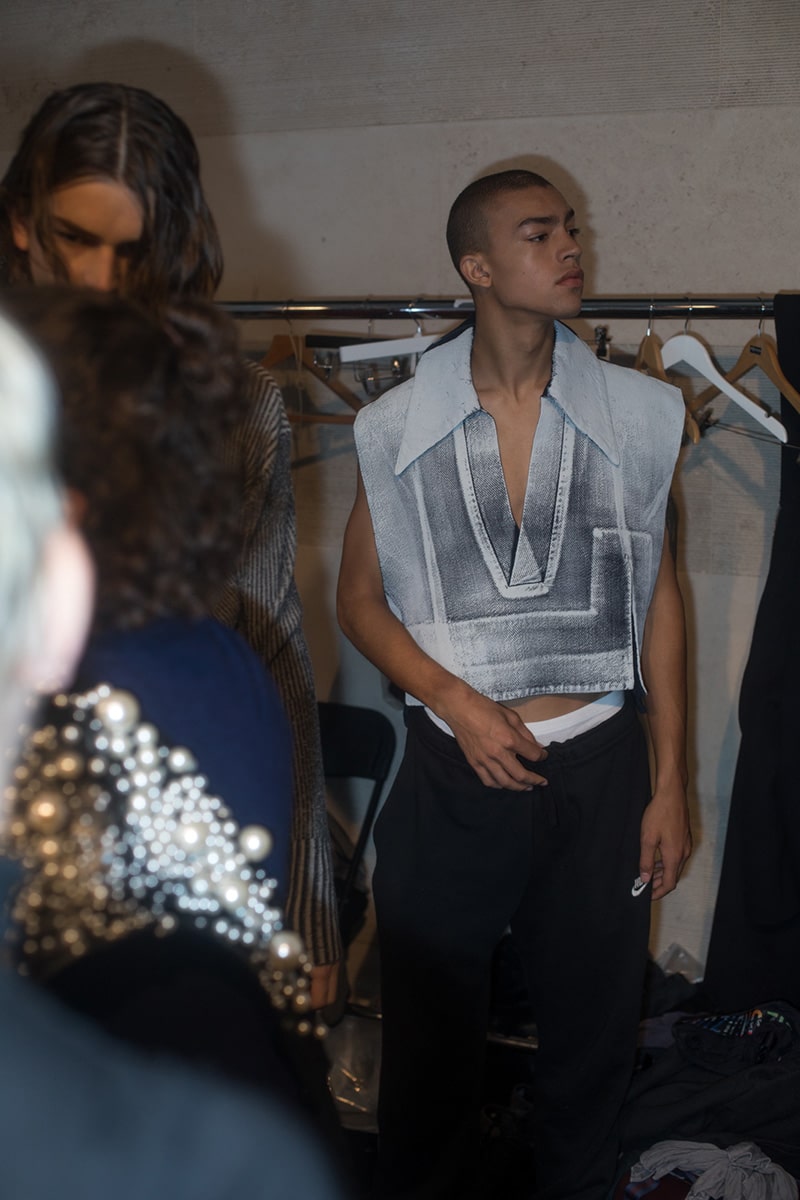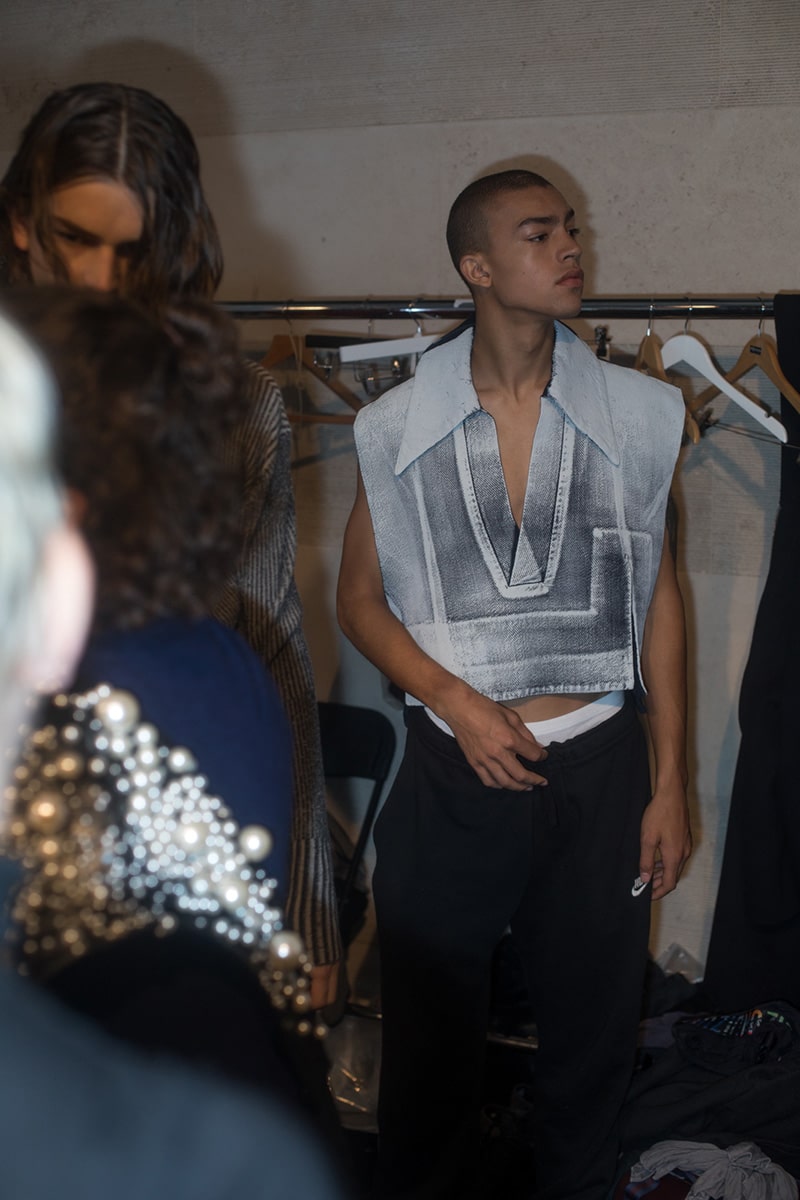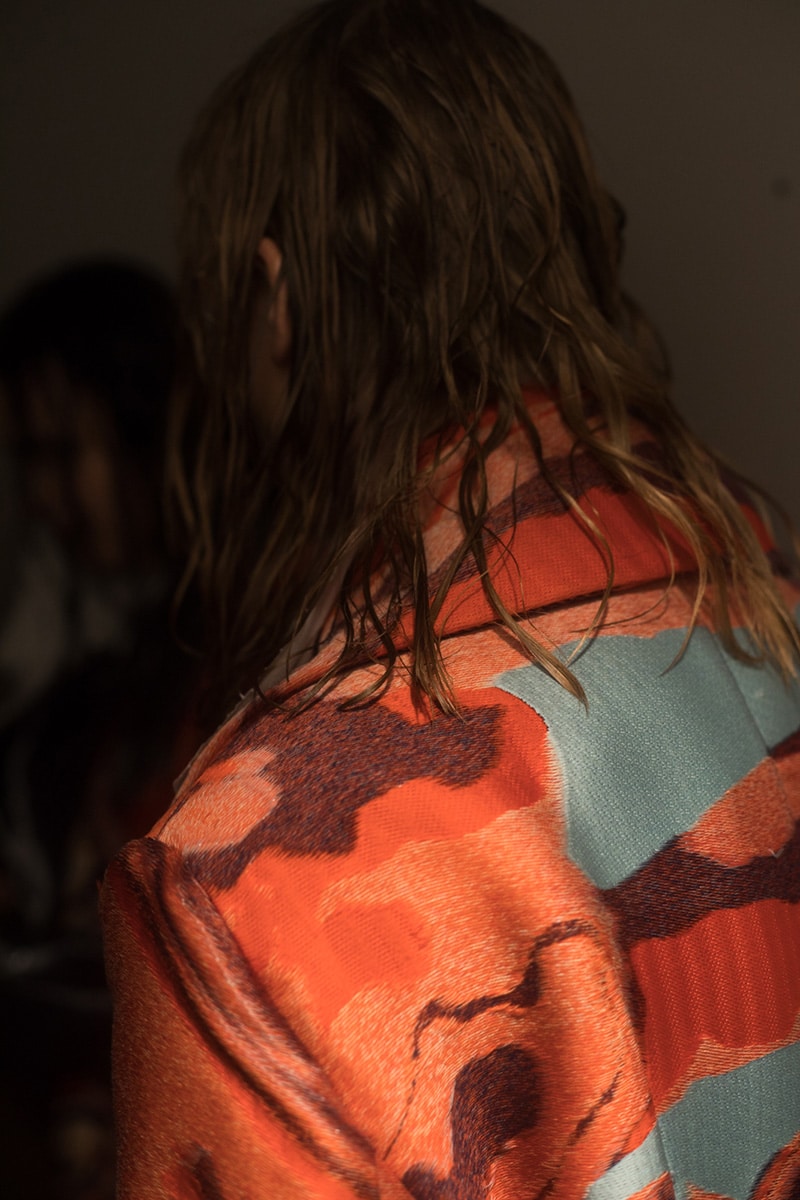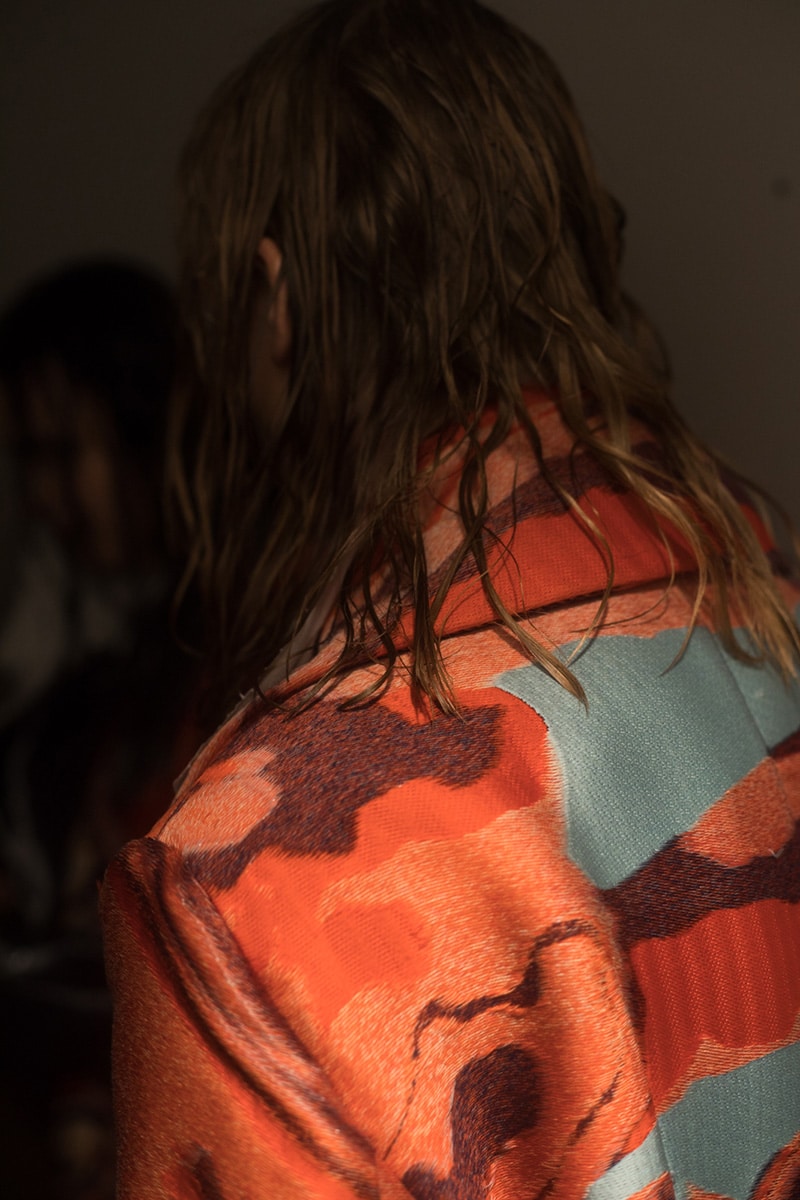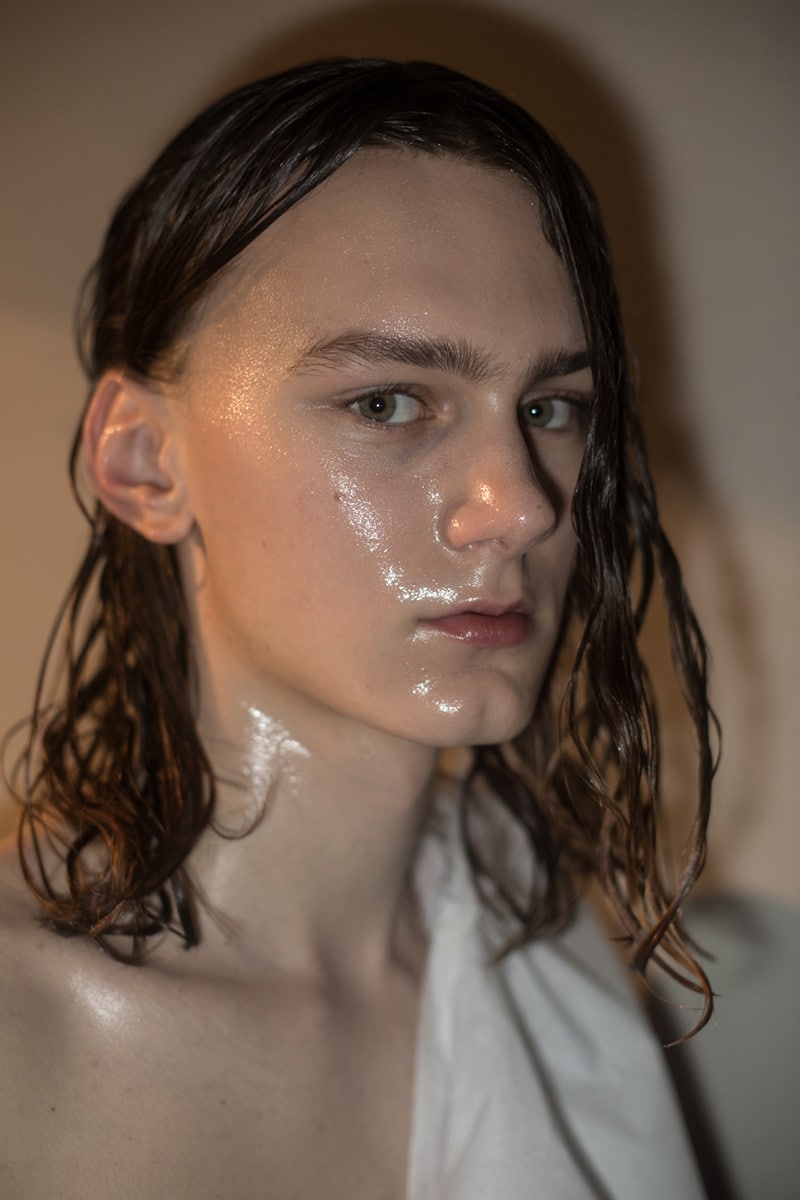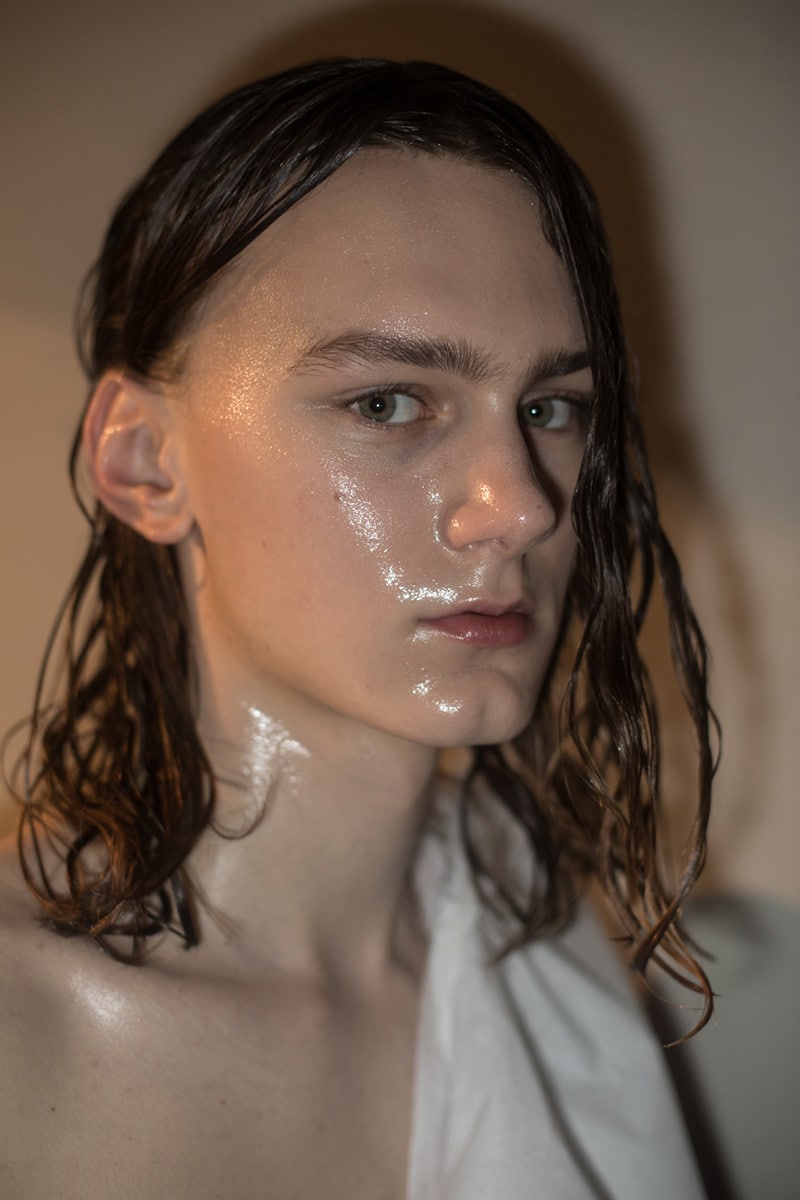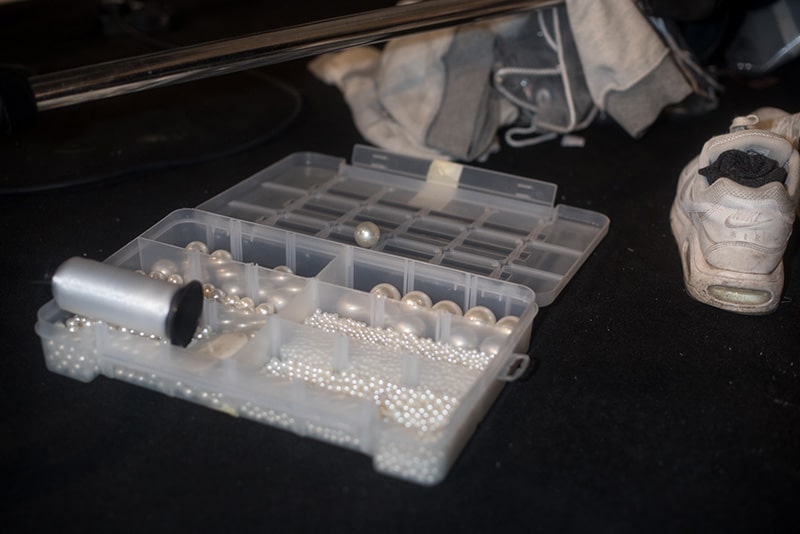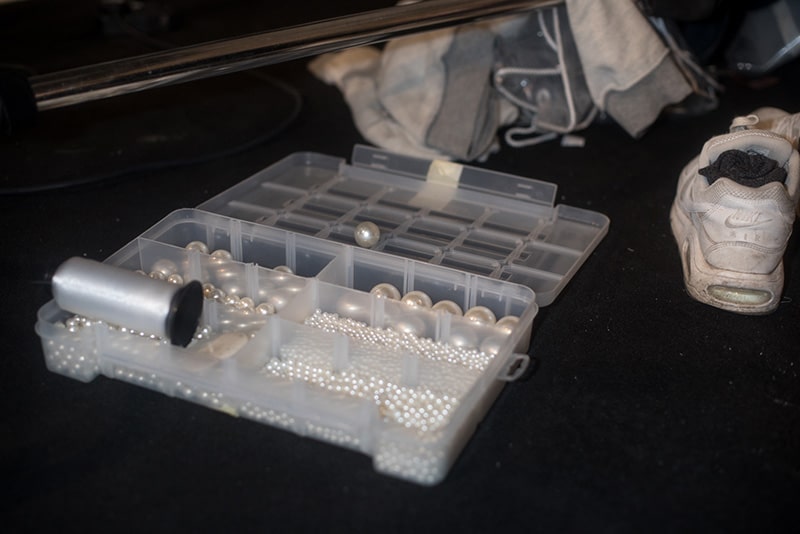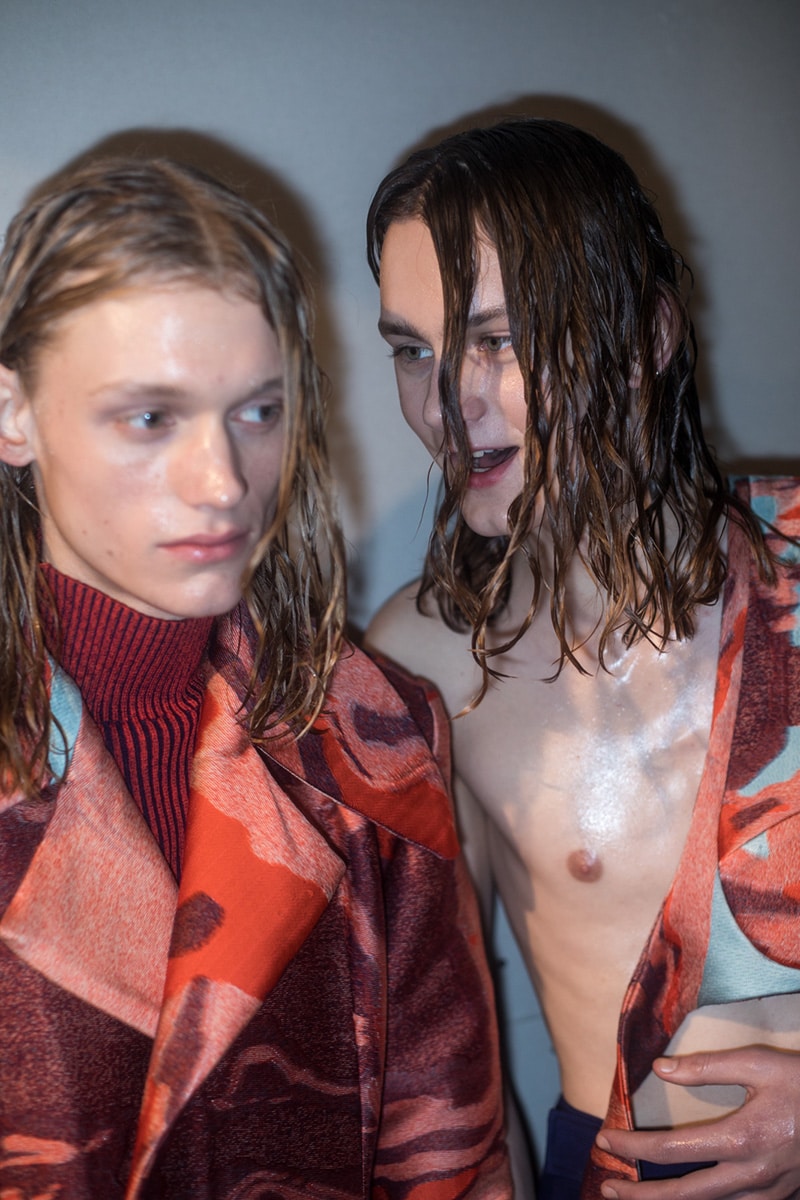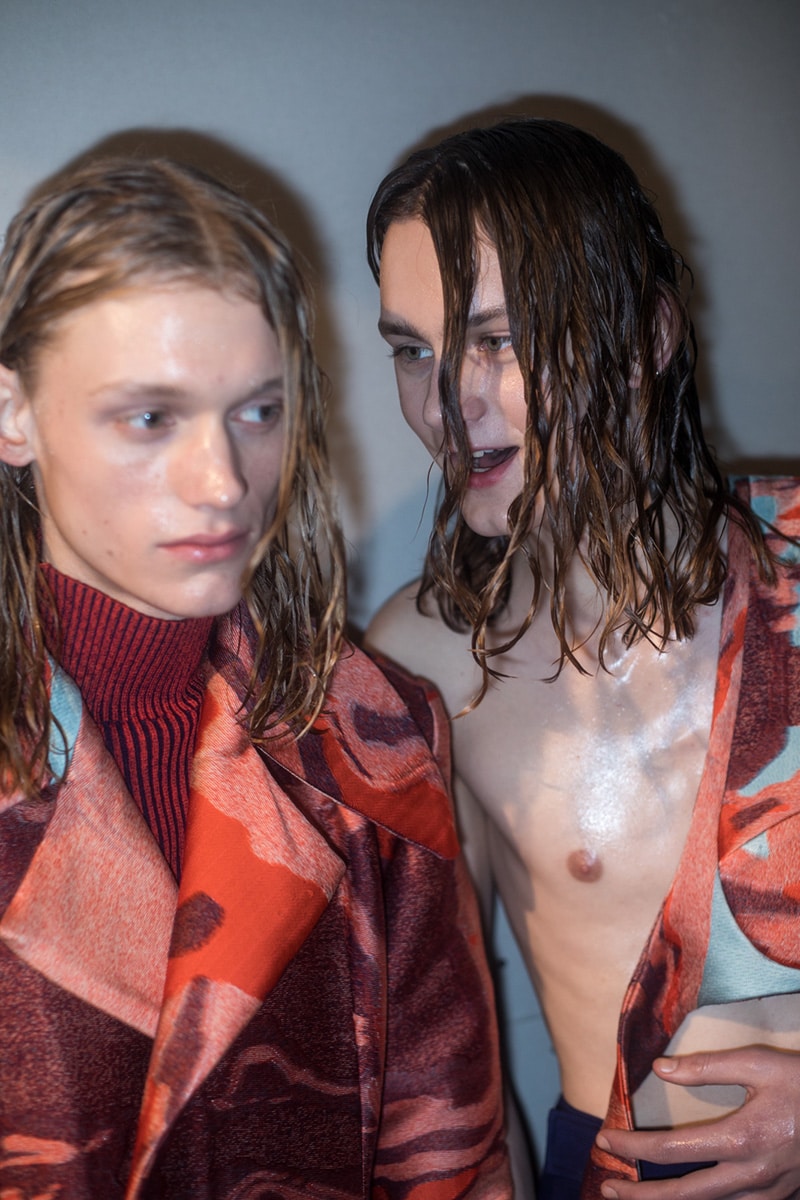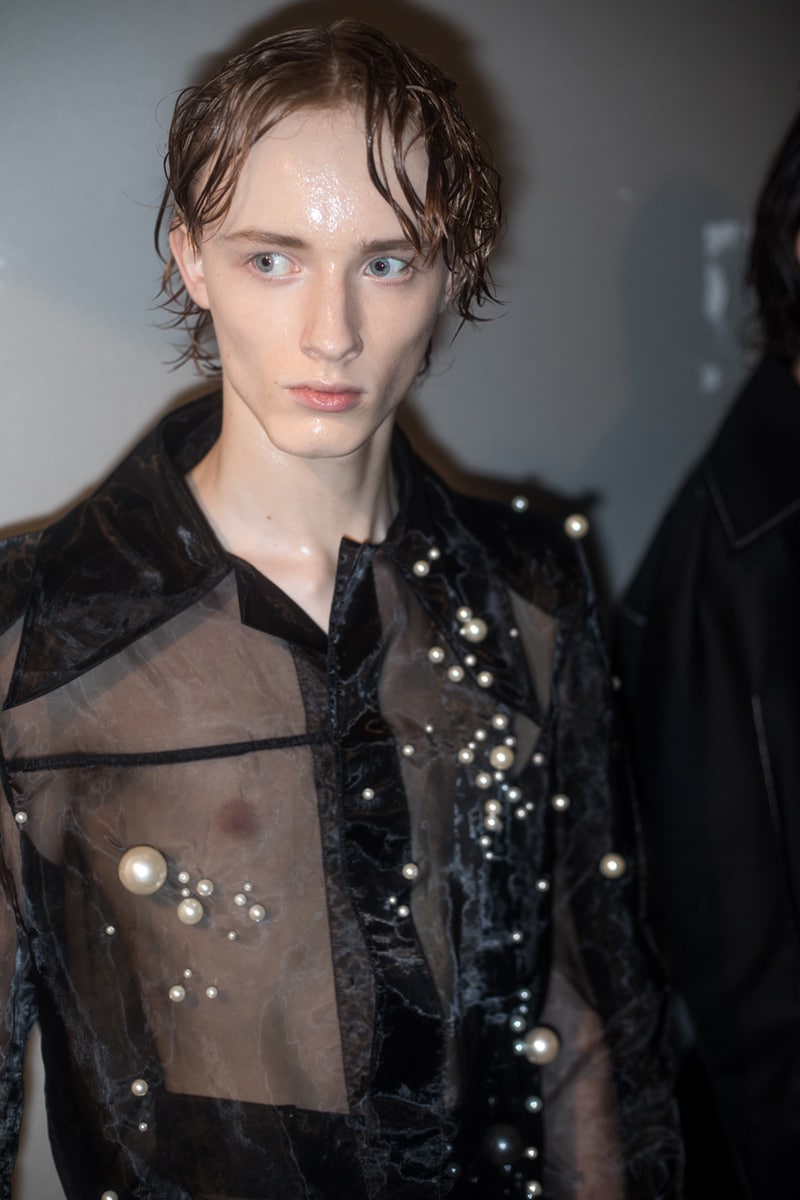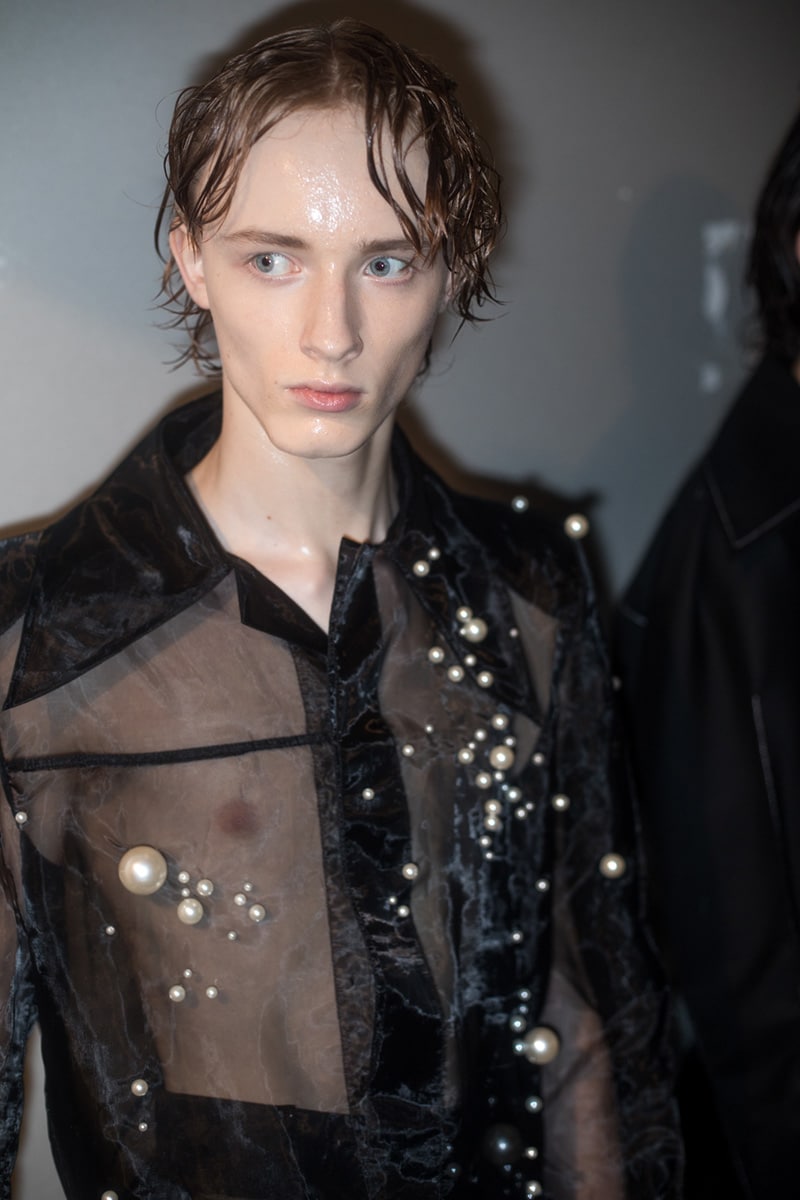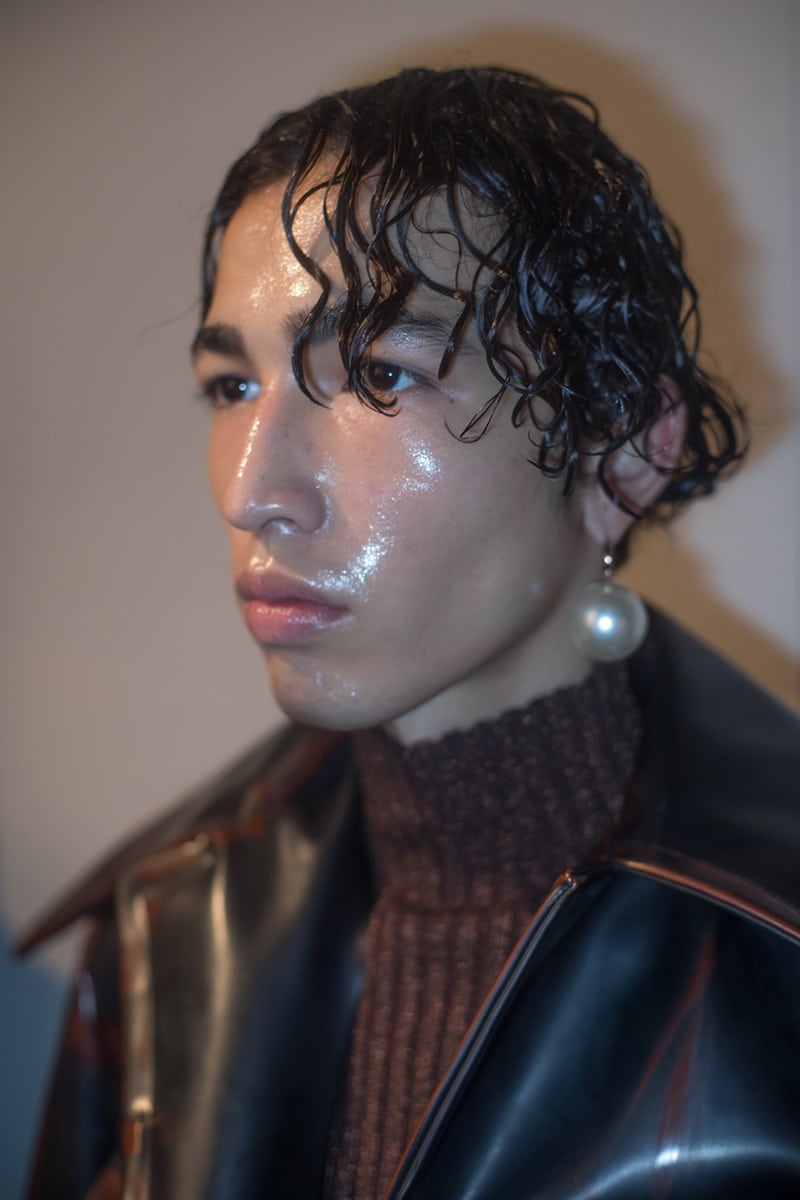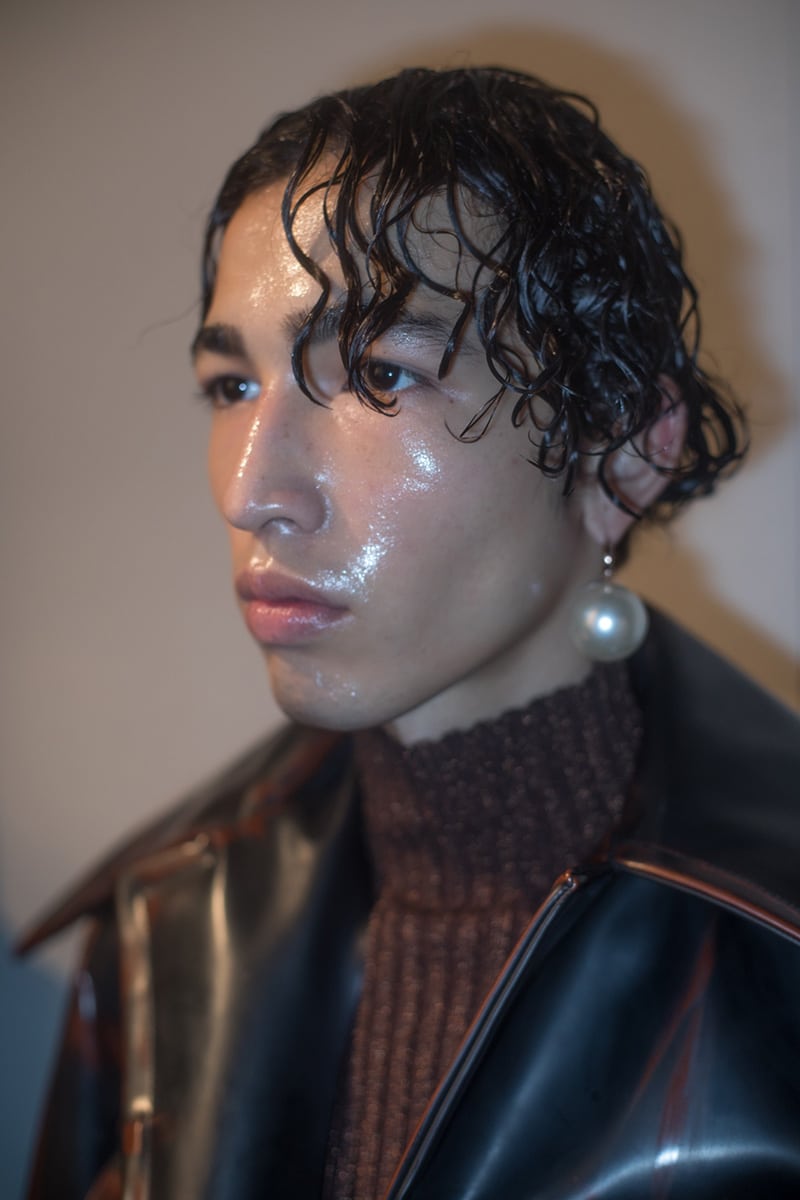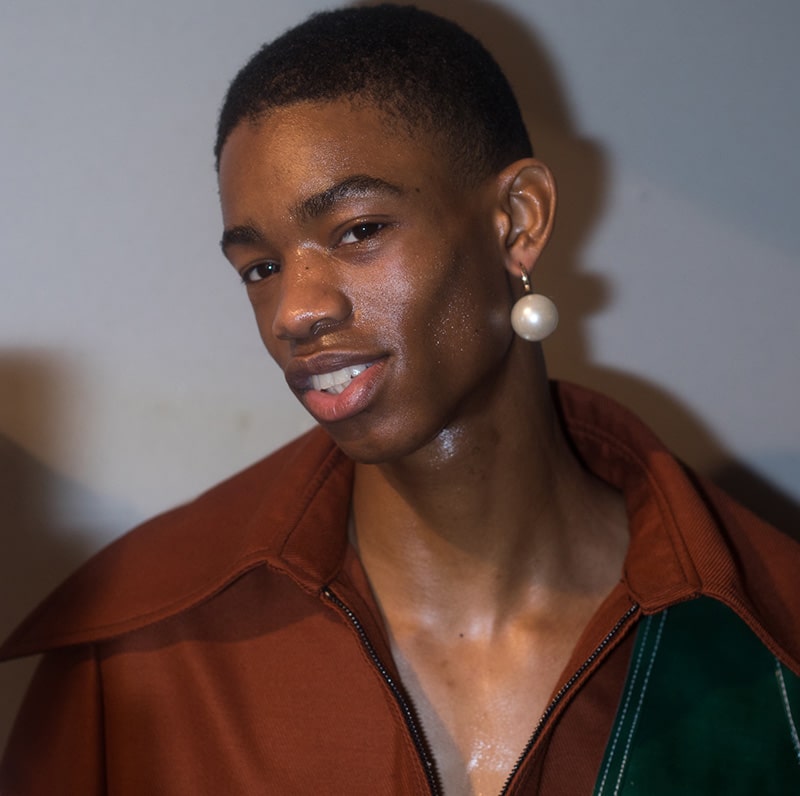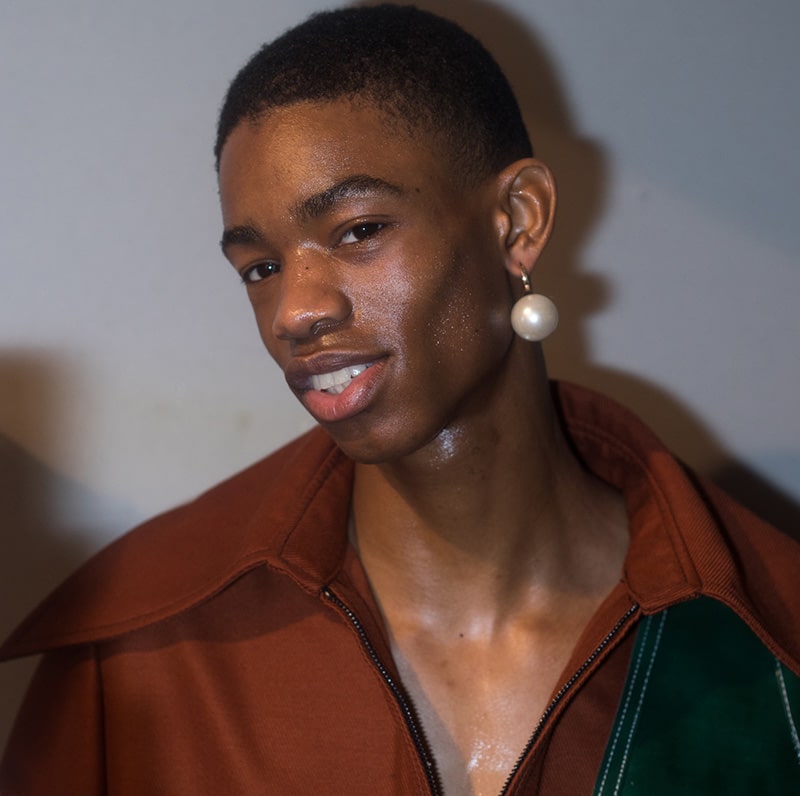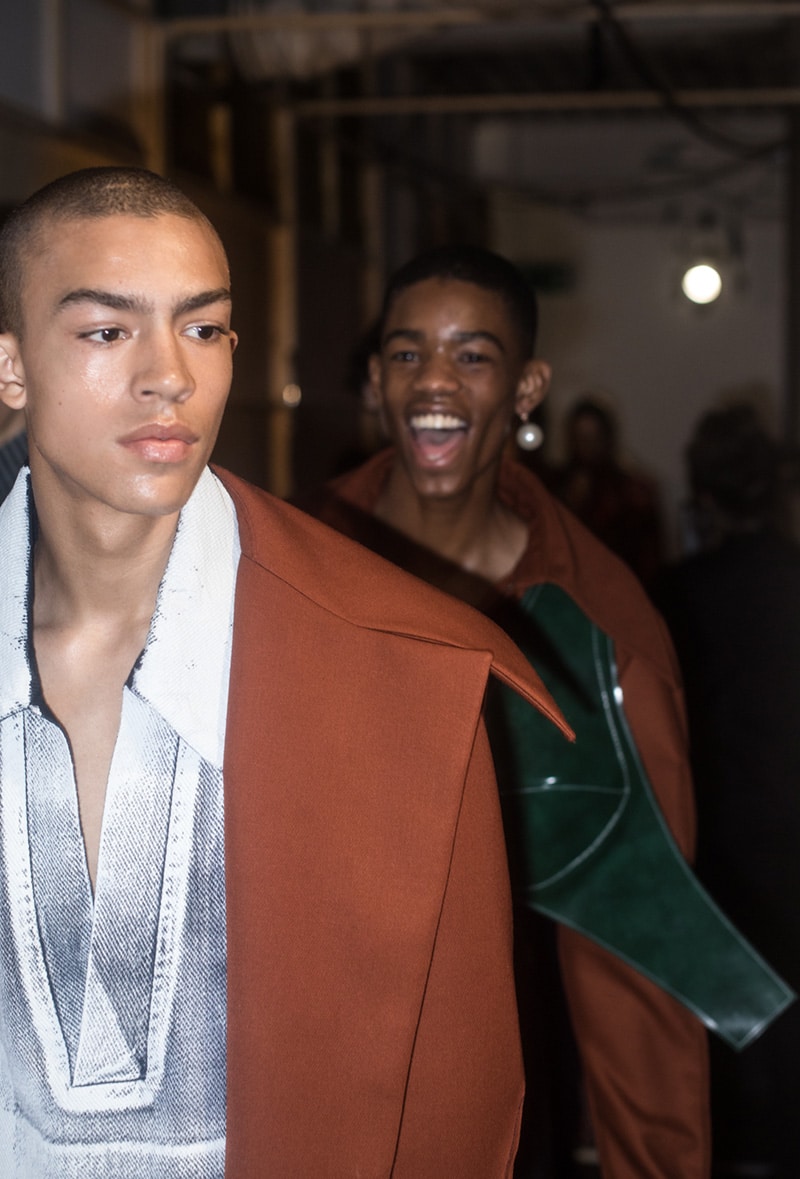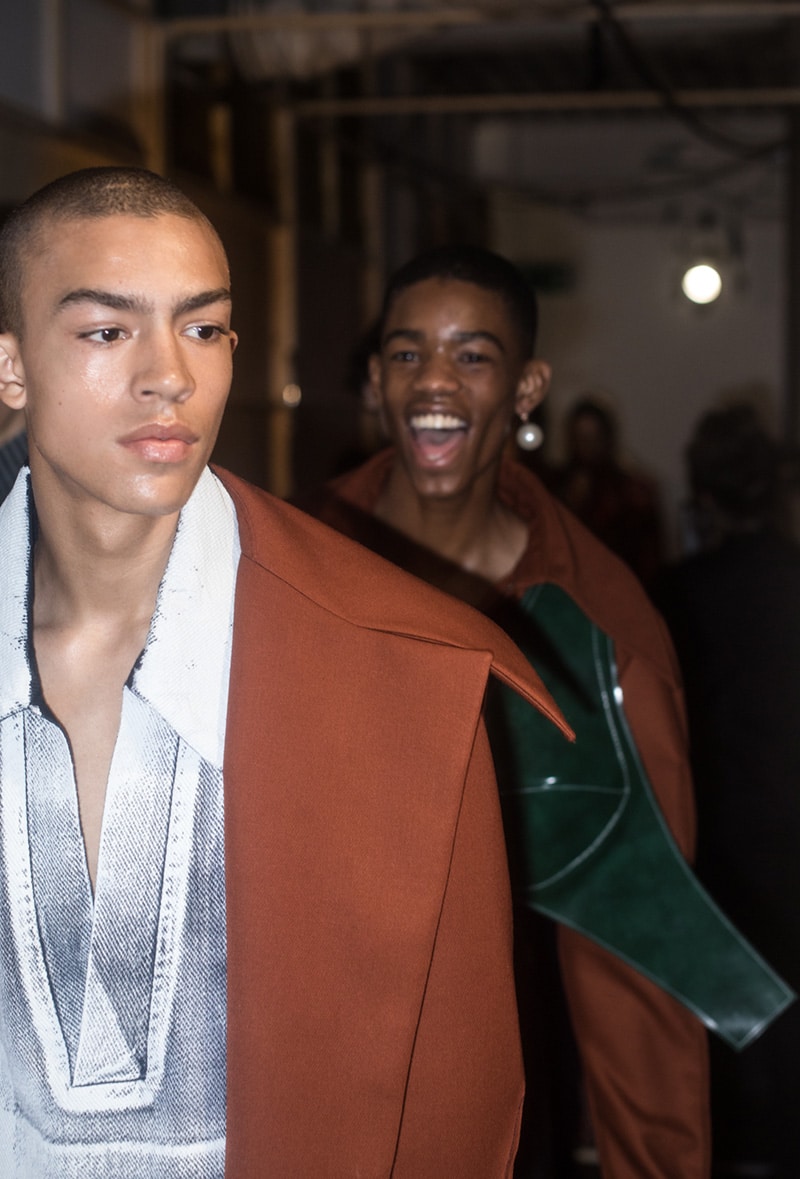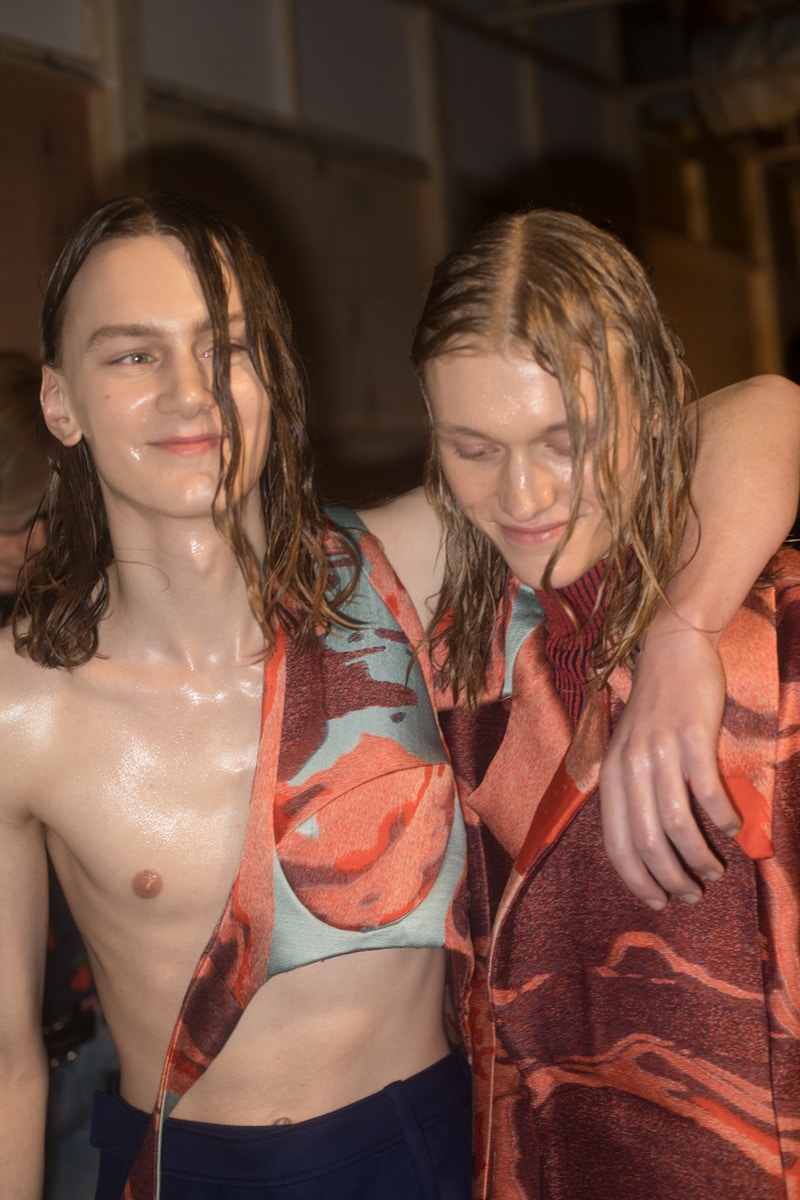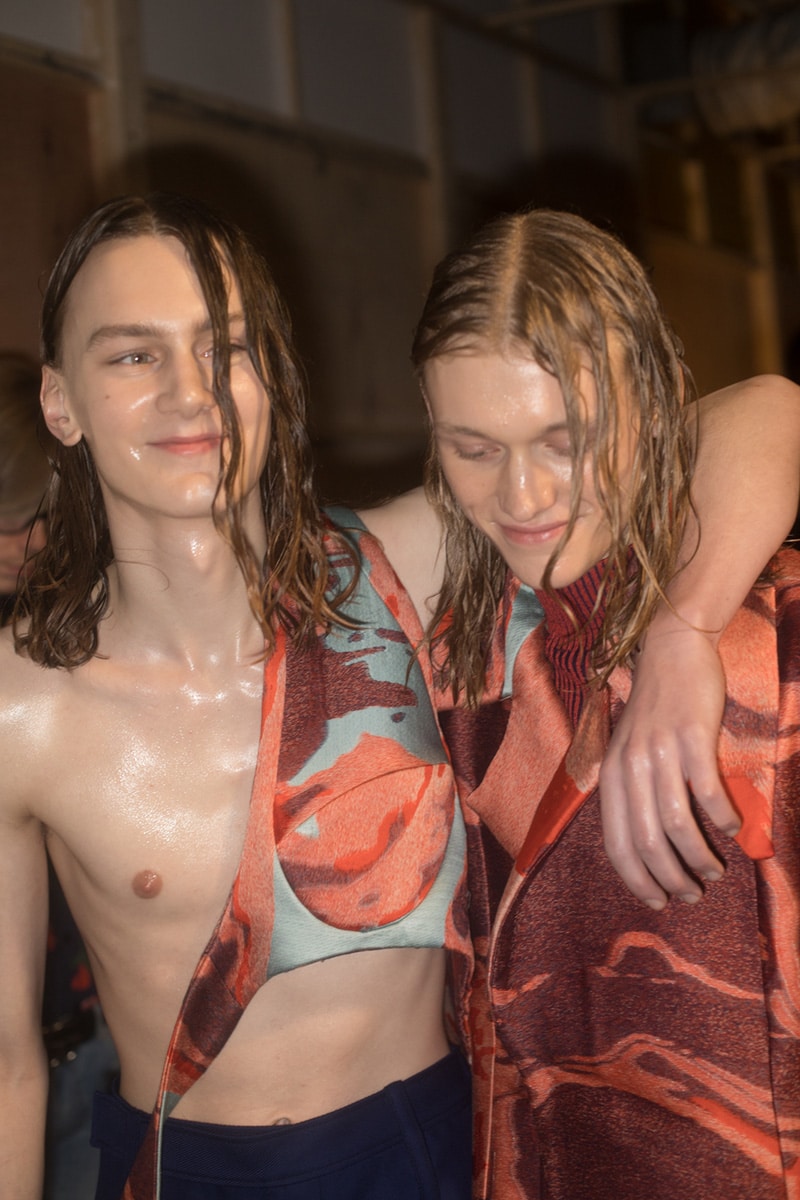 Presenting a collection entitled "SHAME", Chinese designer Ximon Lee returns to London with the aid of GQ China. Becoming increasingly recognisable for his fresh and original ideas with pattern cuts and materials, this time we see Lee using brocades, pearls and velvets to contrast with the colder elements previously seen in his shows like metal hooks, PVC and chunky leathers.
Deconstructing the Chinese symbol for "shame", Lee found the symbol for "beauty" and "ugly", which provided him with the starting blocks for this season. Juxtaposition is a defining characteristic of Lee's work, not only seen in the fabric choice but also the silhouette. Ultra wide leg trousers were paired with tight ribbed knits and shoulders were padded, while collars were wide and exaggerated.
Other than a series of brocades in various, almost camouflage like prints, the highlight styles from the show were the sheer black coats, trousers and leather shirt covered in a galaxy of large pearls. Again, this was a combination of masculinity and femininity, reminding us that for the first time we saw women on the Ximon Lee catwalk, yet another designer going unisex for show season.
Rich-with-sweat skin was the beauty look, which also extended to the hair that might have dripped it was so wet. The casting was meticulous and diverse again thanks to Shelley Durkan, summarising all elements of the show as quirky and unique, yet polished to perfection.
Photos by Iolo Lewis Edwards for Fucking Young!