Irish-born and London-hailed designer Richard Malone has been proclaimed winner of this year's International Woolmark Prize 2020 during the finals which took place in London, on the occasion of London Fashion Week. BODE, on the other side, was awarded The Karl Lagerfeld Award for Innovation, a tribute that recognizes innovation. The prize acquires its name from fashion's renowned Kaiser, Karl, who won the prize back in 1954. The finalists were judged by an exceptional jury panel formed by Tim Blanks, Hamish Bowles, Sinead Burke, Edward Enninful OBE, Kim Jones, Takashi Murakami, Holli Rogers, Anja Rubik e Shaway Yeh.  
This year, designers have been able to participate at the Innovation Academy of The Woolmark Company, a new mentorship program dedicated to the development of their respective brands, offering a sustainable avenue of craft-making. Winners will now be part of the prestigious alumni scheme, gaining the privilege of liaising with some of the world's biggest retailers, starting from September 2020. Richard Malone and BODE have garnered a tantalizing sum of $200.000 correspondingly.
We spoke to the winners, other finalists and to Dior's Kim Jones sharing influences, cultural references, thoughts and hopes of the future of fashion
Richard Malone, International Woolmark Prize 2020 Winner
"A lot of techniques I use to make clothes come from my pattern cutting background. I try to craft all of the clothes myself initially and develop them quite naturally from memory. Quite often, I utilize uniform references (inspiration derived from my parent's jobs), or from traditional Irish knitwear -as seen in the Woolmark prize- as I'm seen doing a lot with that. A lot of farming methods came into it, and in terms of aesthetics, I was very interested in how military forms, especially the structure of men, have a similar androgynous bust as women. However, whilst in men, such aspect portrays dominance and arrogance, in women it represents a sort of fertility: a lot of pattern cutting is flipped on the side so that women can harness the garments. It's about playing with structure. In terms of sustainability, everything I tackle in studio is sustainable. For my recent collection, everything is dyed using plants, and the goal of my research is to have clothing that are biodegradable. One of the amazing things about dyeing using plants is that you can just use water and not chemicals; you can re-use the water and put it back into the farm. Here at Malone, we're not just here to make clothes more sustainable. Rather, we're here to outwardly regenerate a damage that has been done, so it feels radical."
BODE, Karl Lagerfeld Innovation Award Winner
"When I first launched, most of the collection was made from antique textiles, and still today it constitutes 40% of the business. Even though we're still expanding on the rate of how we use antique textiles, we use historical techniques to pioneer creativity. We try and incorporate patchwork reminiscing the 1930's craft, hand-drawn in New York, America."
Ludovic De Saint Sernin
"I wanted to work with Wool in a very sensual way and show it can be a very vigorous material. It's also going back to the way wool was originally applied; it used to be the go-to for underwear likewise swimwear though it's very chunky and itchy. Through this process, I wanted something that could feel amazing against the skin and that's extra fine. And that has really fine cut-outs, turning my apparel into something sexy. It's about celebrating queerness, being yourself and daring in the most daring-yet-beautiful way possible. Pieces are cut to be figure-hugging, made from merino wool (100% sustainable)."
Samuel Ross, A-COLD-WALL*
"I've developed a completely new collection for The International Woolmark Prize, outside a few pieces, and there are a few concepts enfolded within it. The first one I thought about was: How do you take the history and artisanal association of wool into modernity, and how do you add refinement in order to engage with a modernize an ACW* consumer with wool?
The second main talking point is: How do you take such a beautiful and classic material such as wool, to apply new functions to wool which allows it to compete with similar materials? Sustainability has been incredibly impactful, but it's also about me trying to work and speak with wool, and work and learn about the material. Because typically, ACW* is known for synthetic materials, treated fabrics and functional applications. Thus said, it's quite amazing to look at completely sustainable techniques to develop on; to look at how organic treatments and vegetable dyes still carry the intensity expected of A-Cold-Wall. It's all down to artisanal treatments and ensuring that there is a real sense of luxury in the product we're making. Fabrics stand on the body in such architectural ways. Through my avant-garde take on making, I see myself as a leader of culture, and it's my job to rear-up my culture and take the main step forward towards how men should be dressing in the future. The consciousness of sustainability comes as a responsibility when you carry such a torch. I've been integrating ethical design into the culture of the brand and what ACW* does and I continue to take sustainability forward. It's about fusing the old techniques and the new technologies to serve modernity."
Kim Jones, special jury member of The Woolmark's 2020 Prize
"I think most young designers are consciously looking at the ethical spectrum. For instance, GMBH, Richard Malone and BODE truly live their lives through what they're doing and they're passionate about it. They all use recycled fabrications, looking for deadstocks, or probing into things that are waste and making them into something beautiful. Some head to India to source productions, as starting with communities on a global scale is all essential. I mean, we work through pretty similar avenues too at Dior, as there's a sense of duty where you start from zero and keep it sustainable from day one. It's challenging when you have a heritage company that acts and approaches things in a certain way, as sometimes you have to work backward but do things as quickly as possible. It's great to see what young people are doing, and the industry shouldn't be about criticizing, rather, it should root for appreciation and mutual support. You cannot stop telling someone to stop doing what they love, because that's not what life is about. Designers have a problem-solving capability and this competition has shown it once more."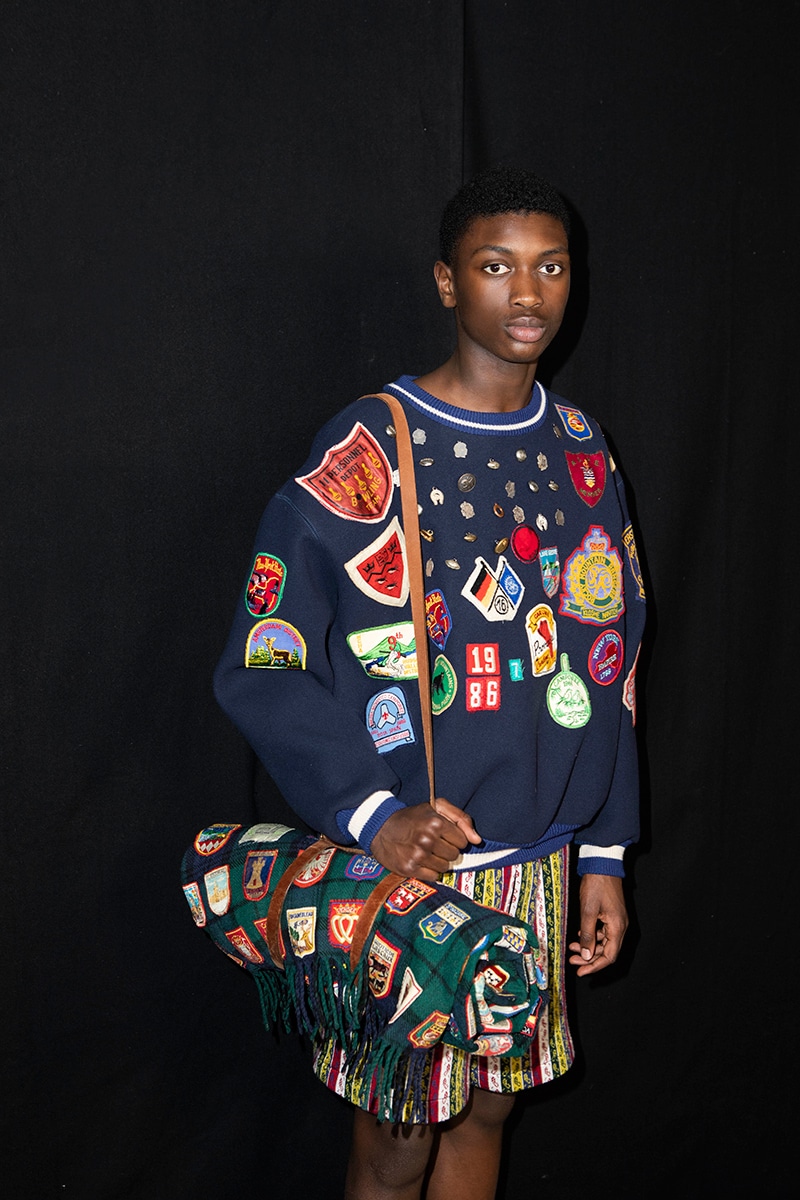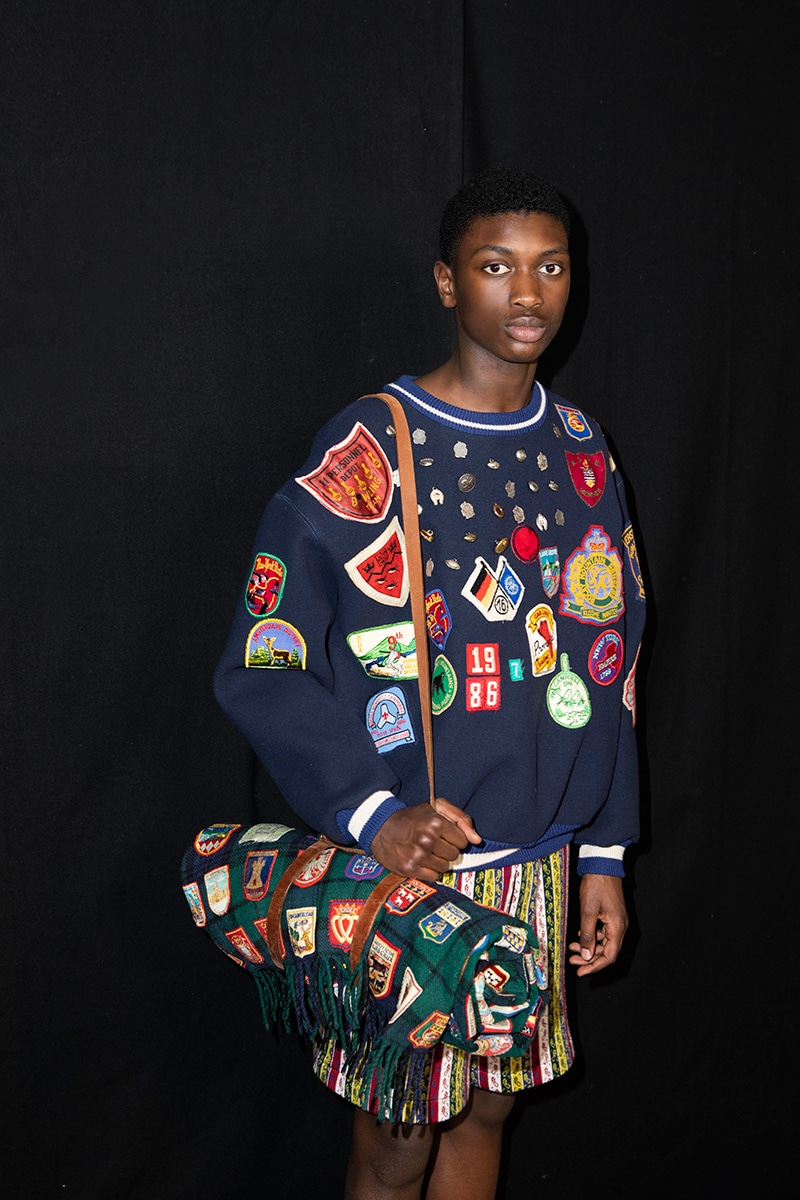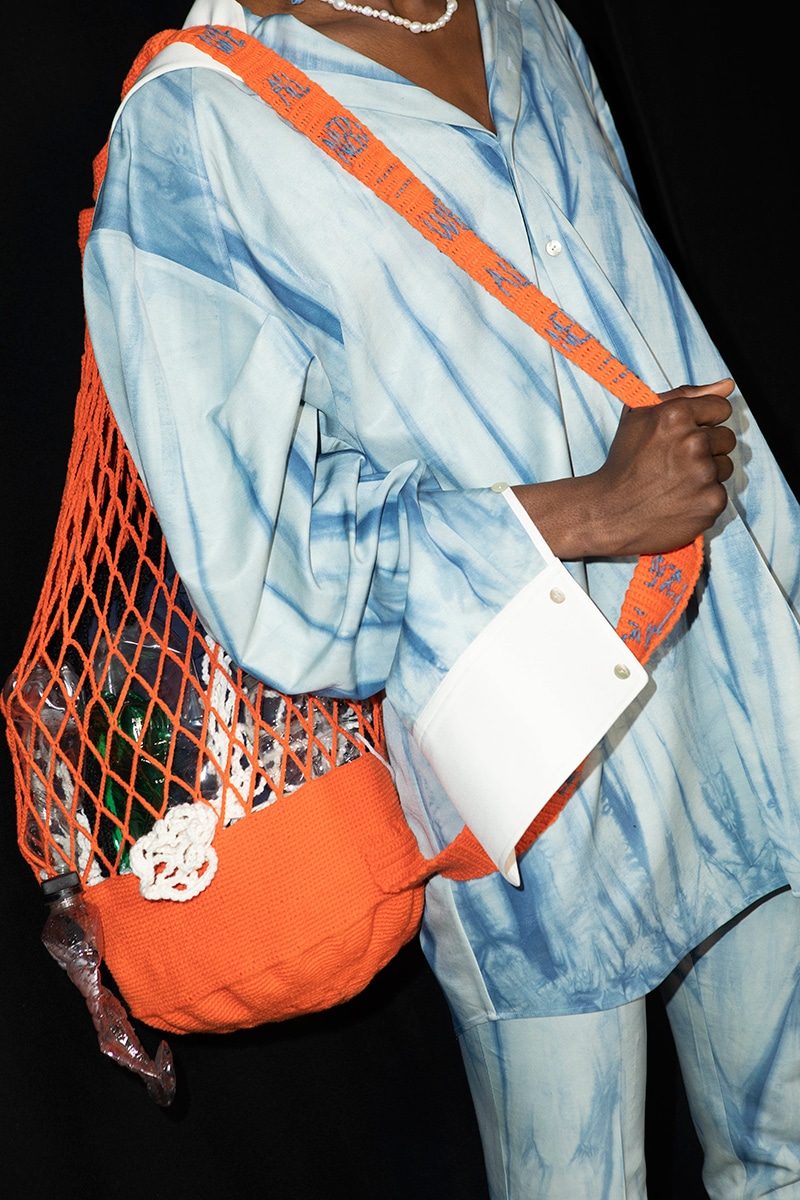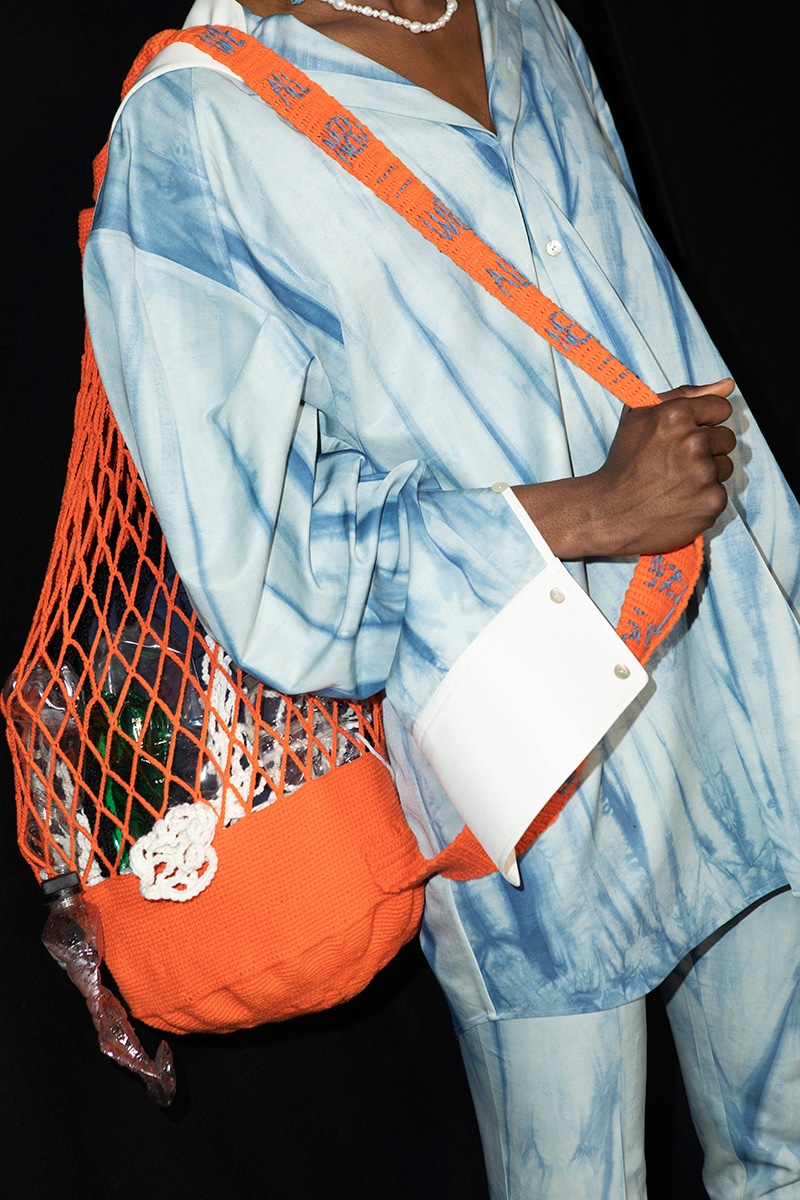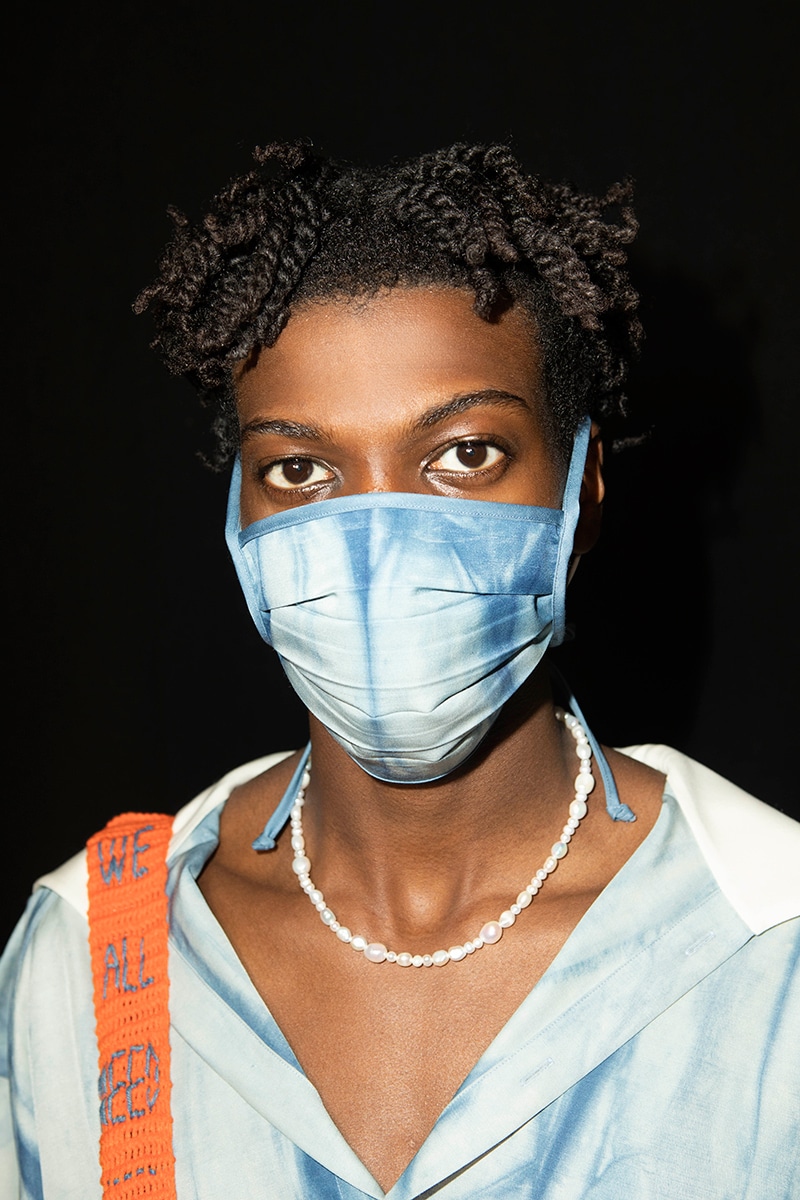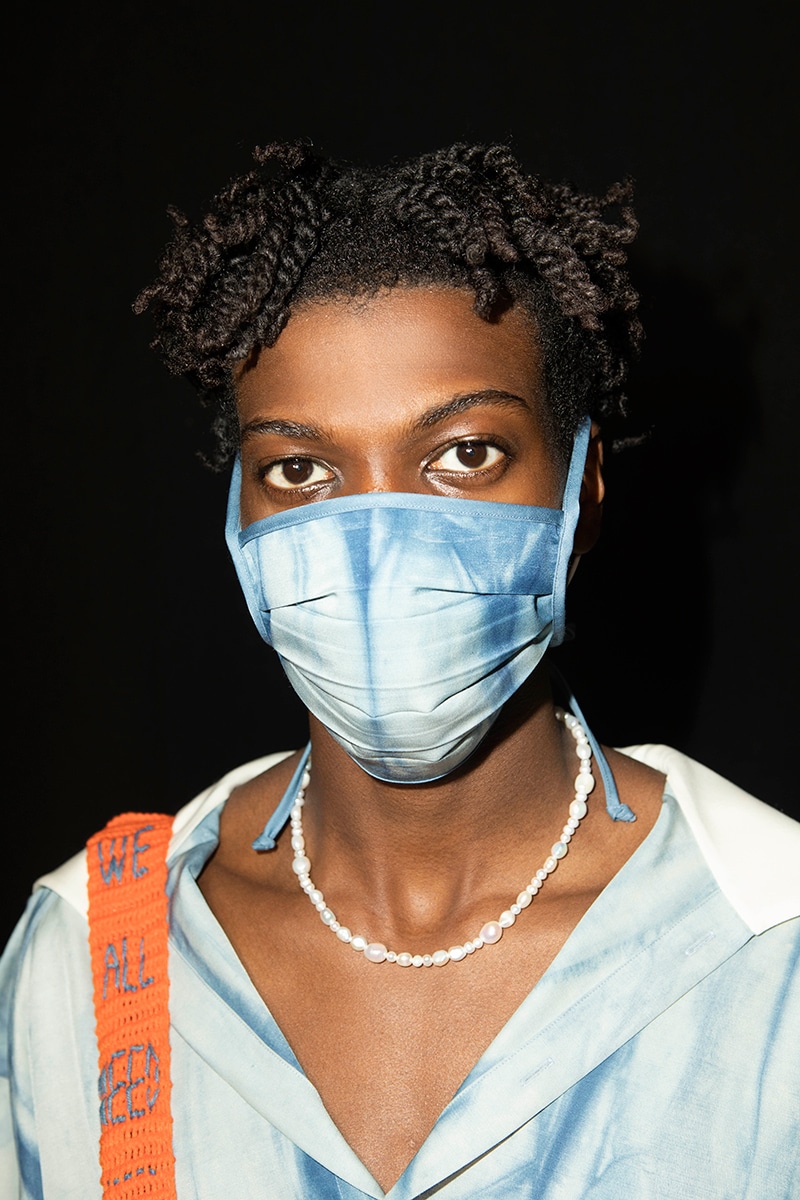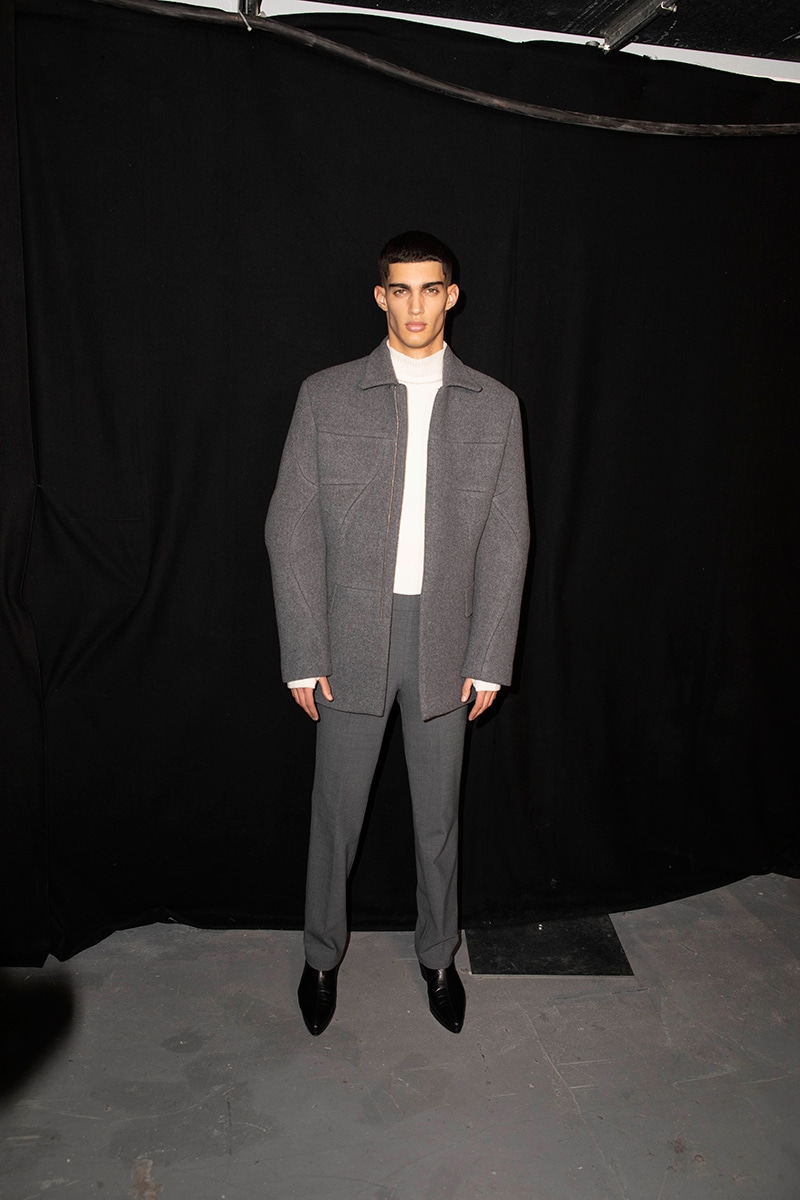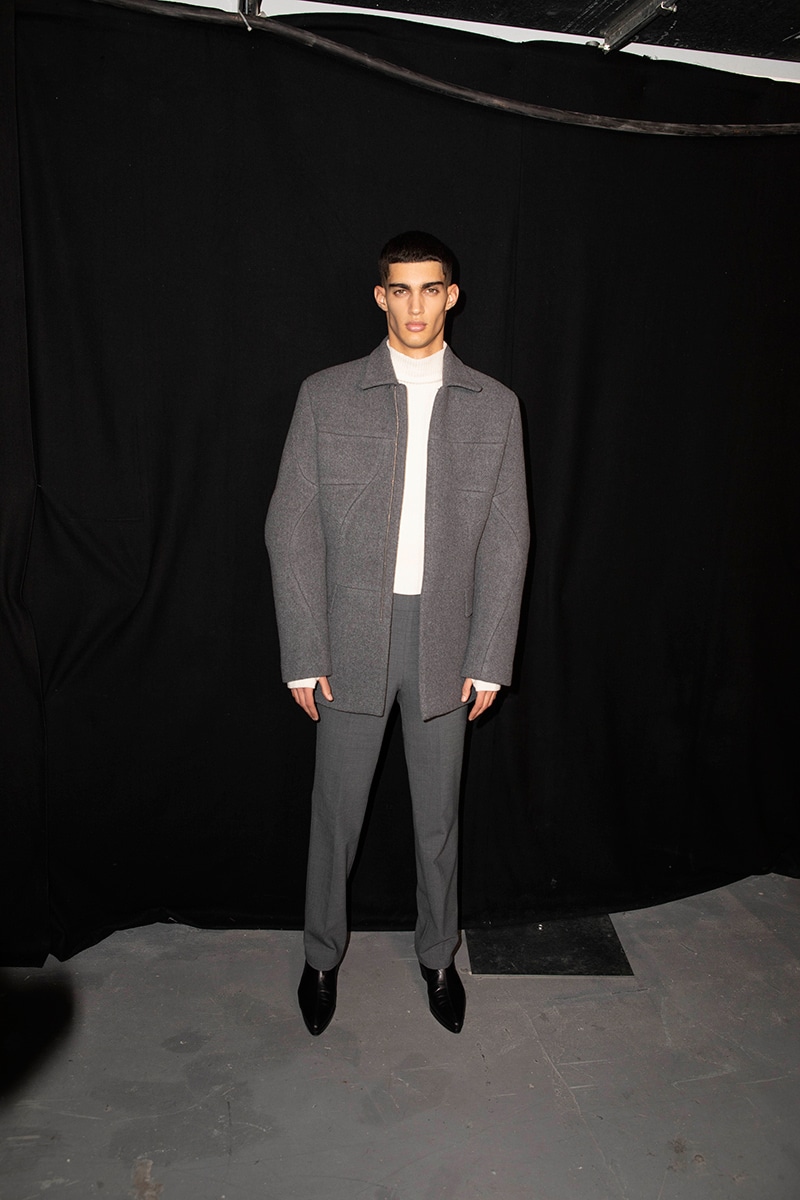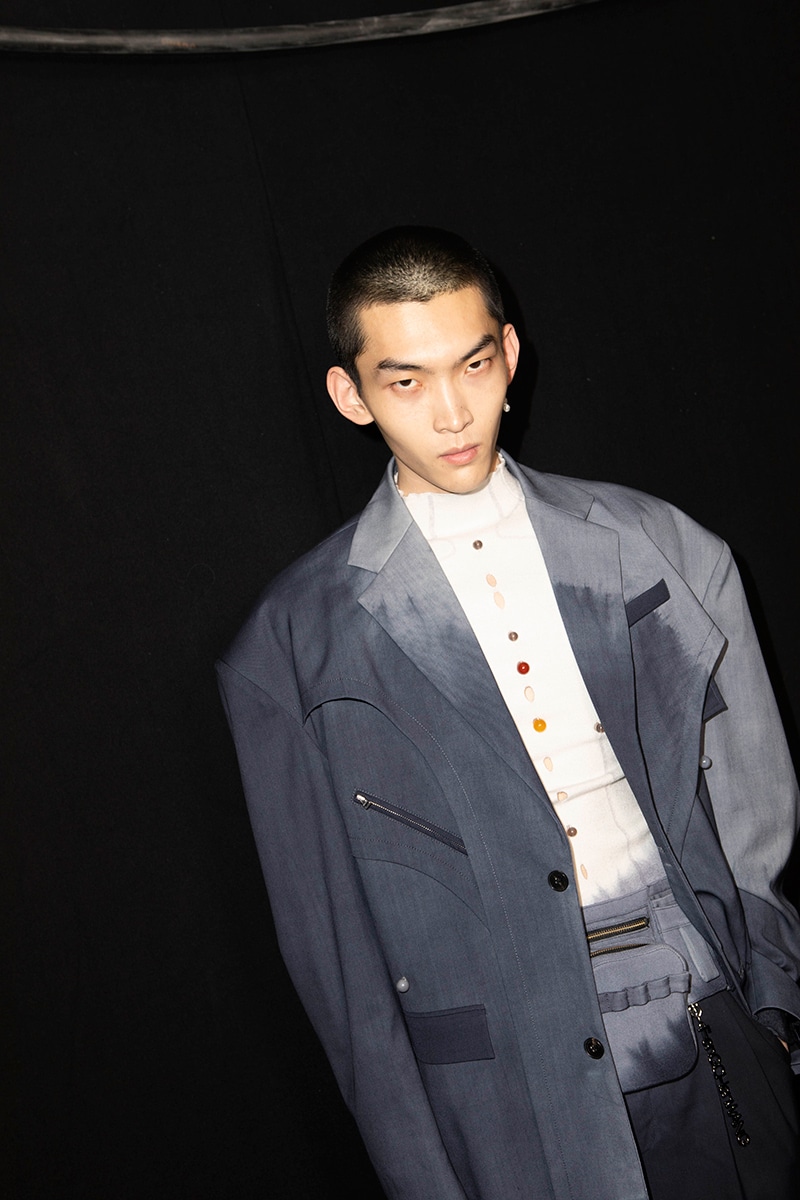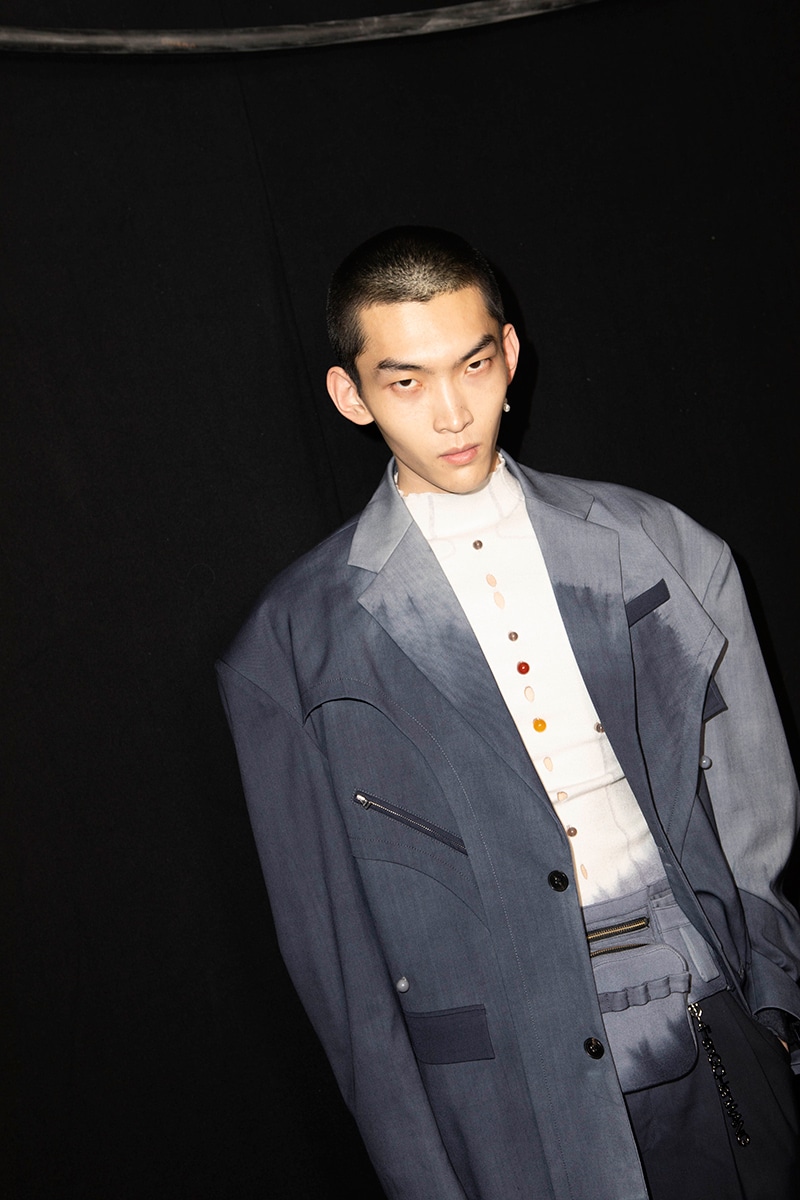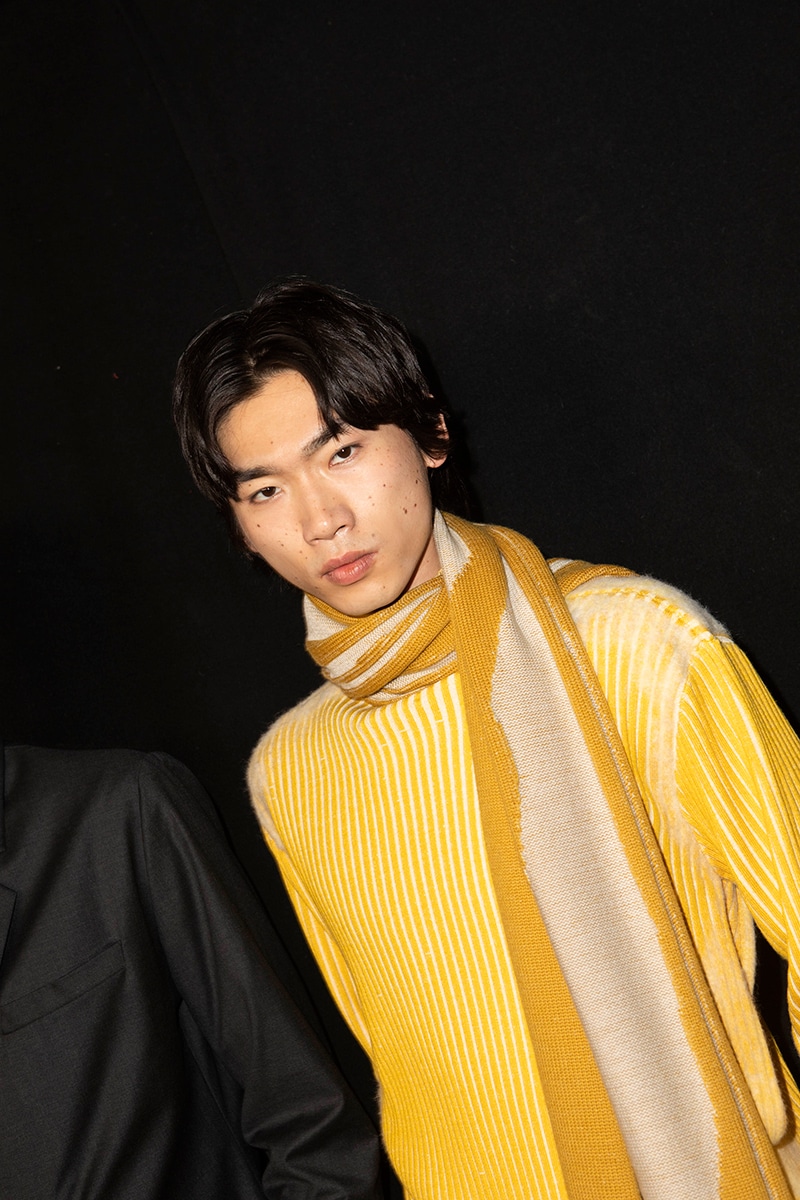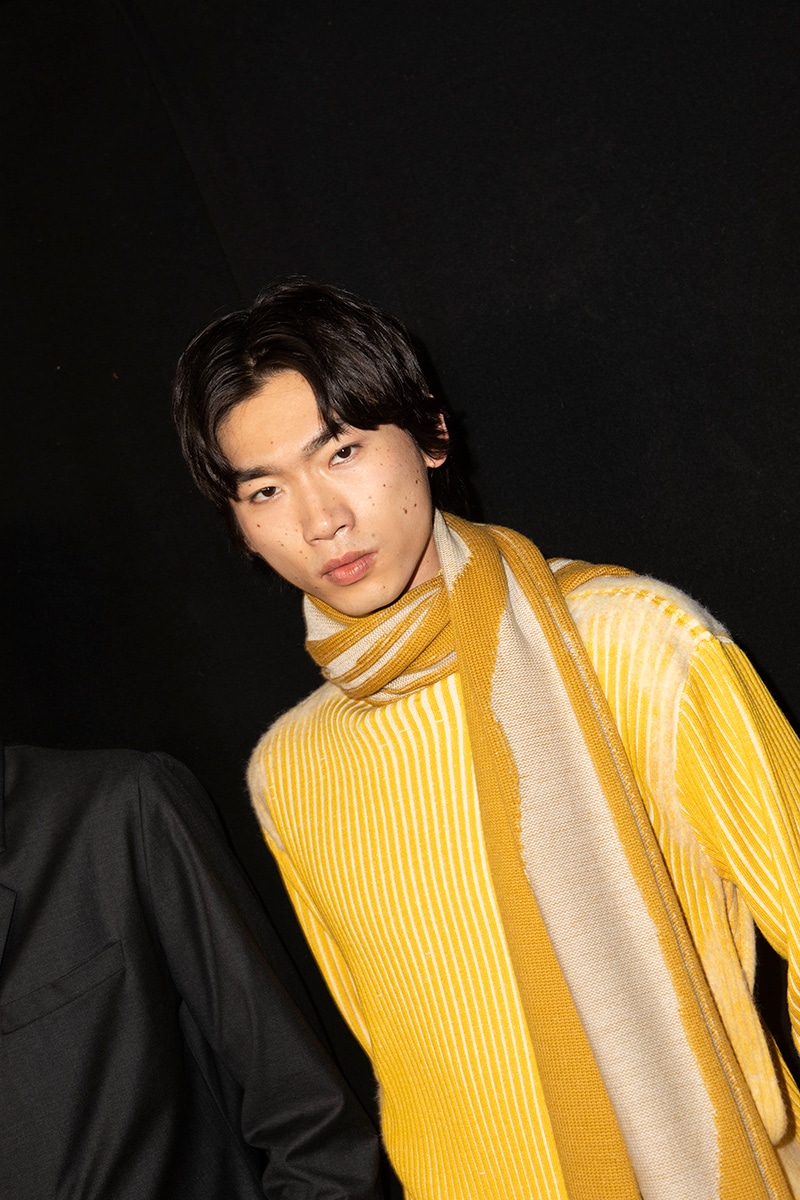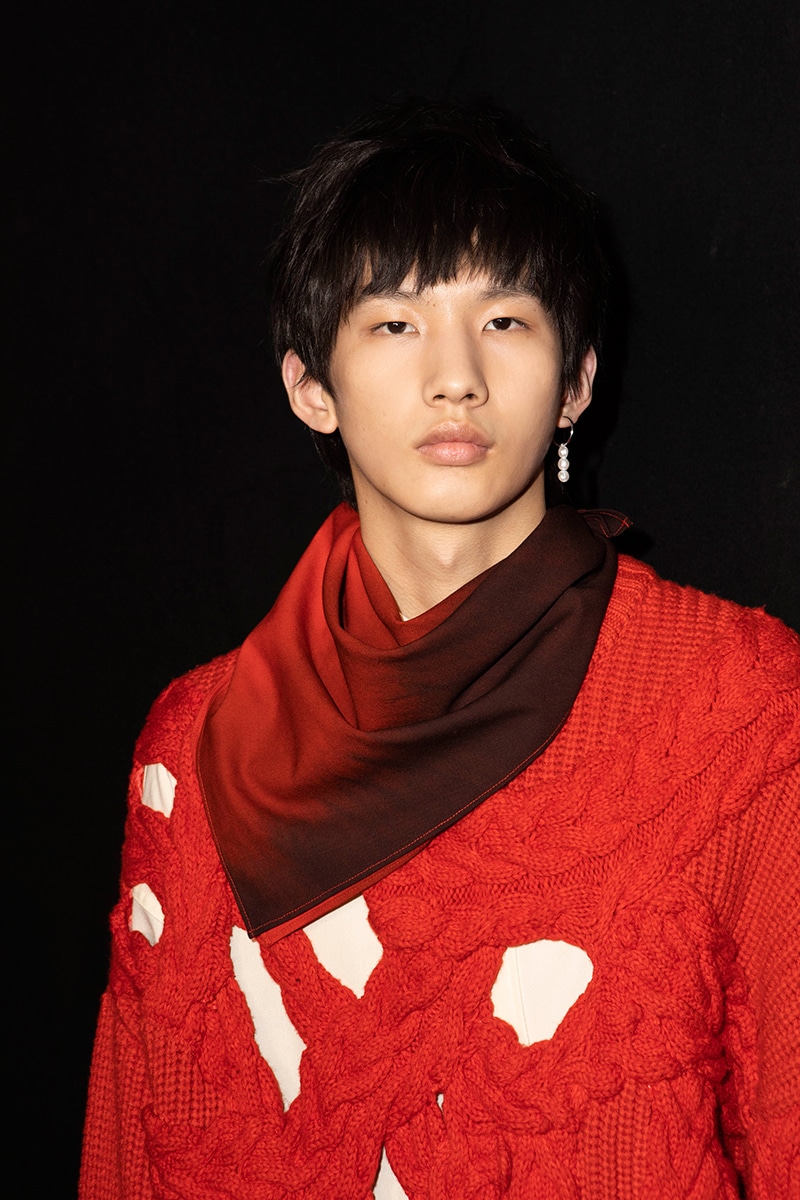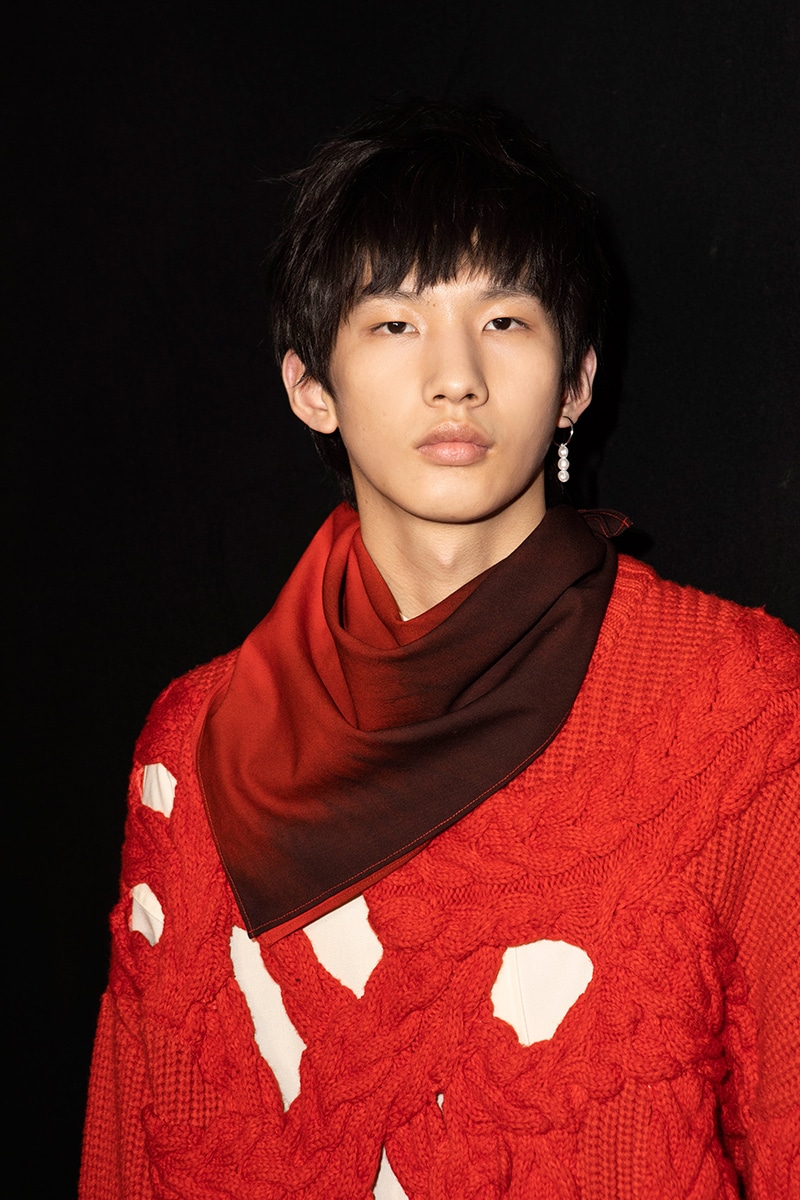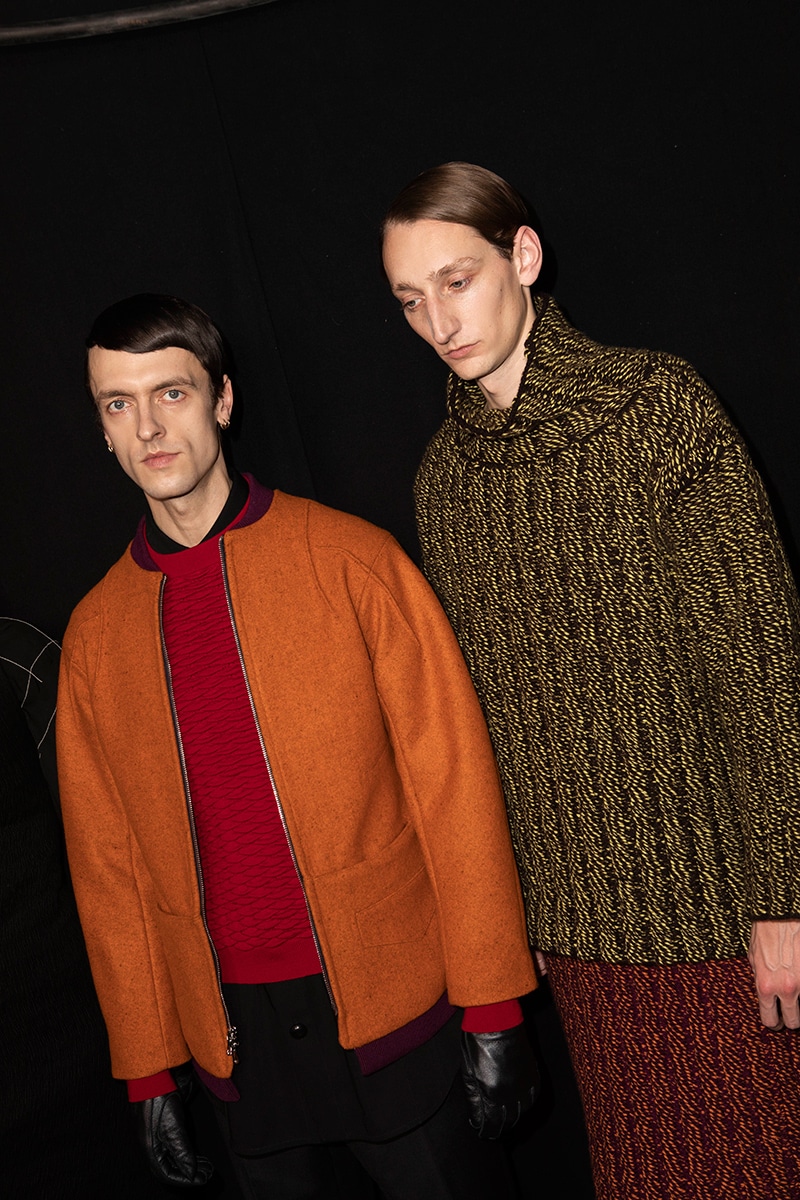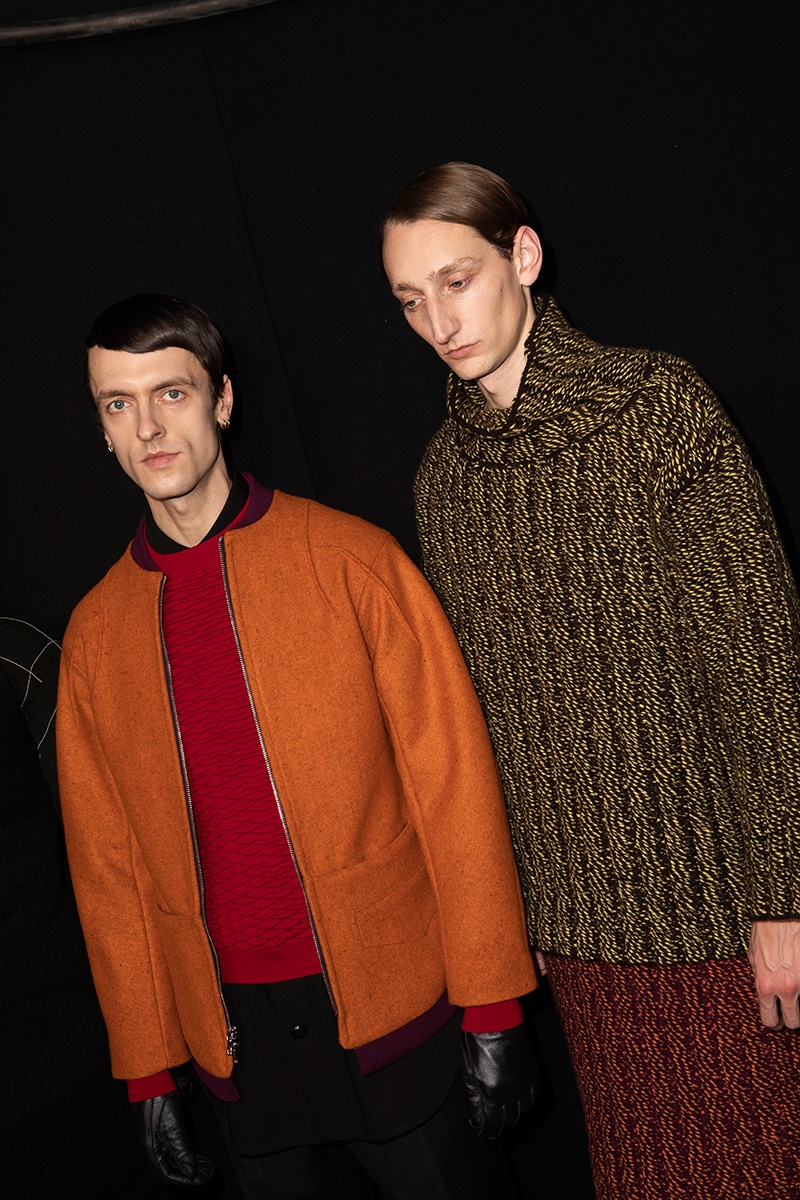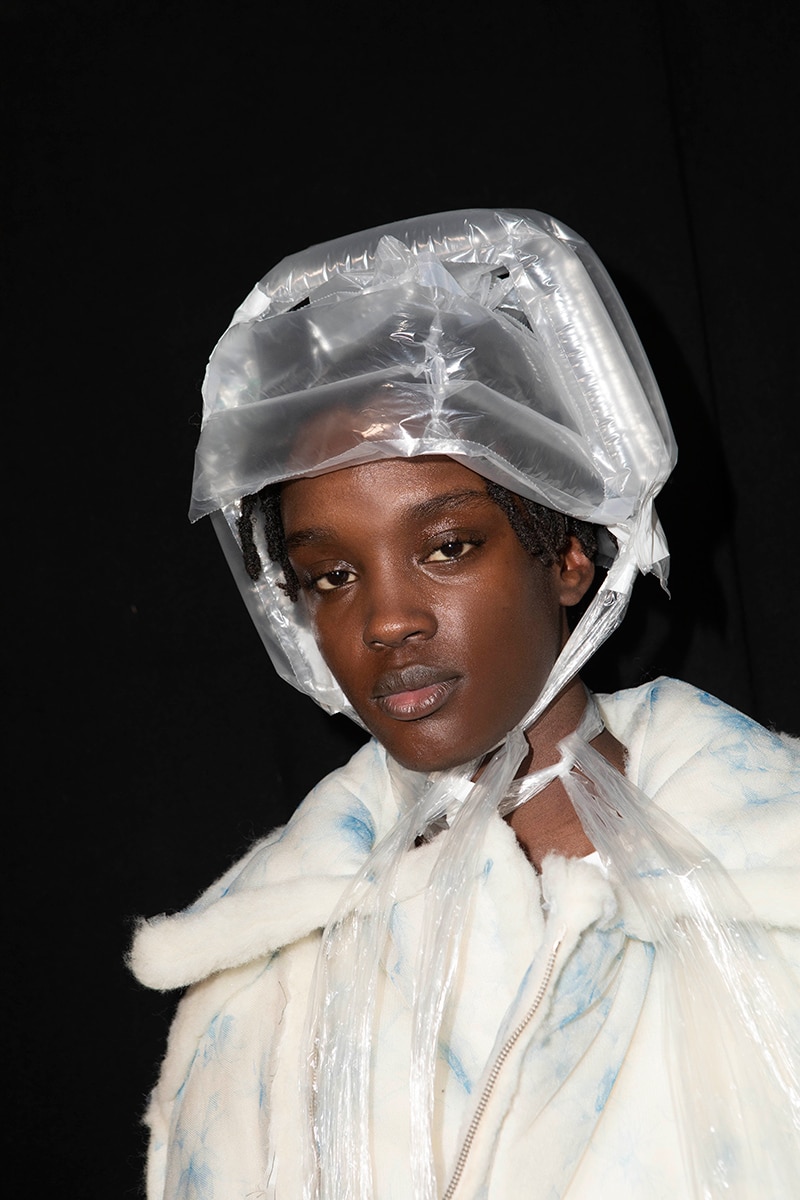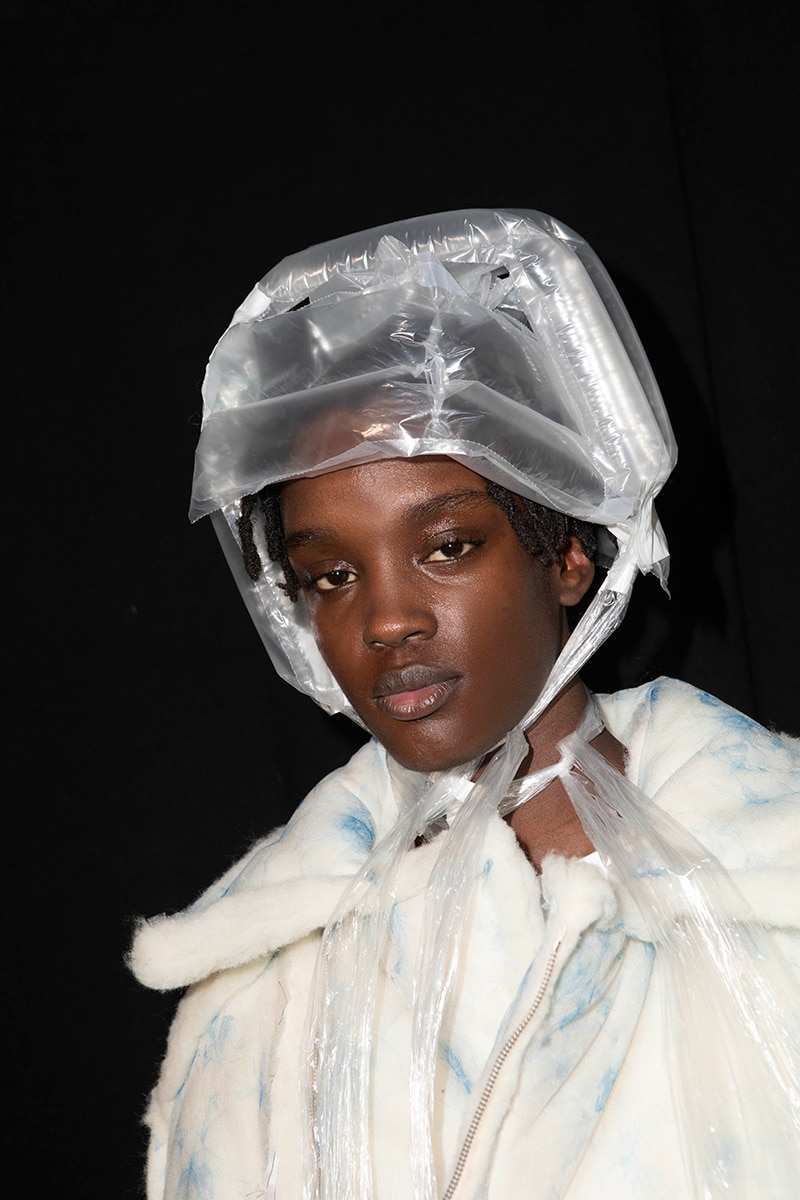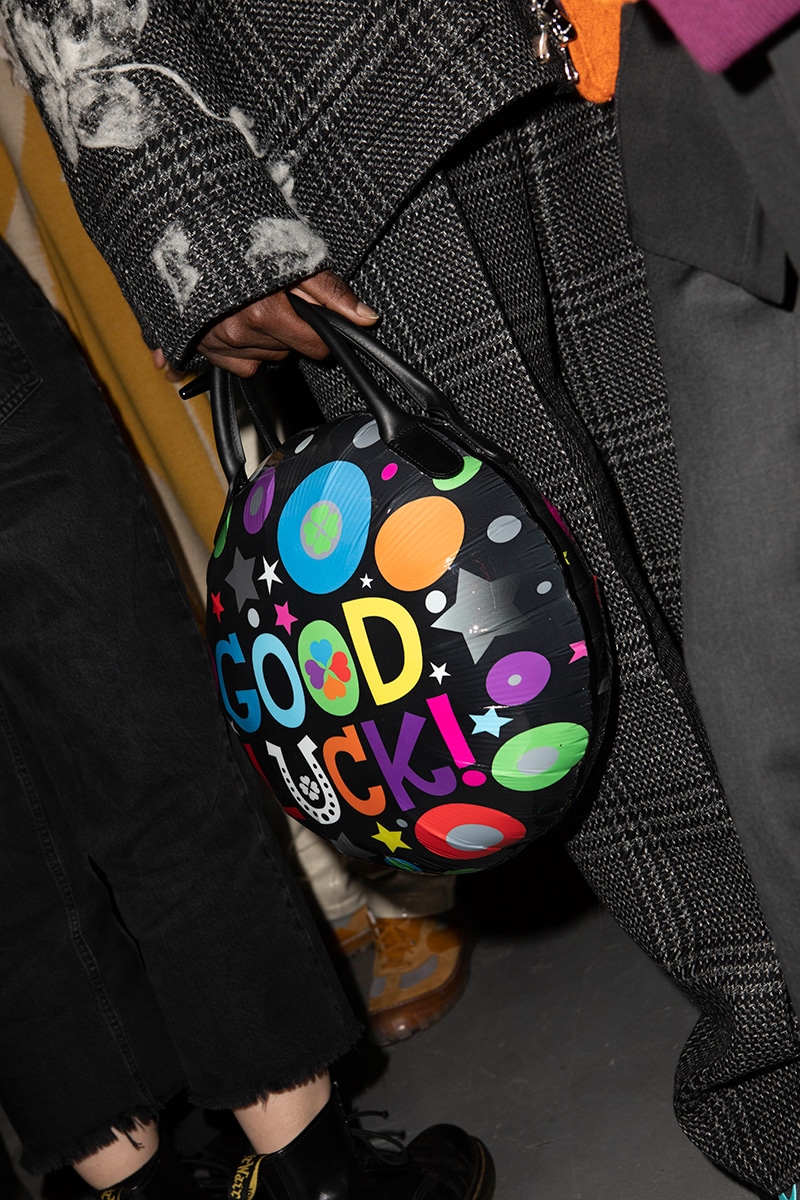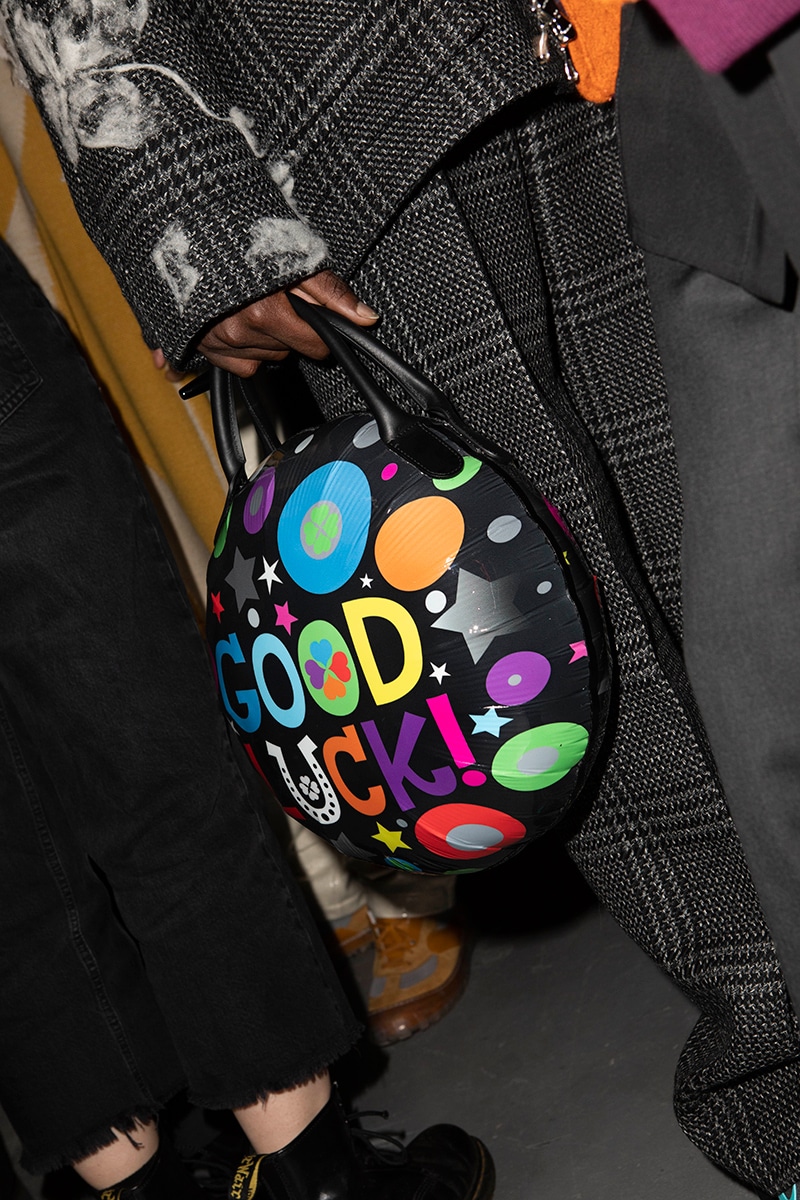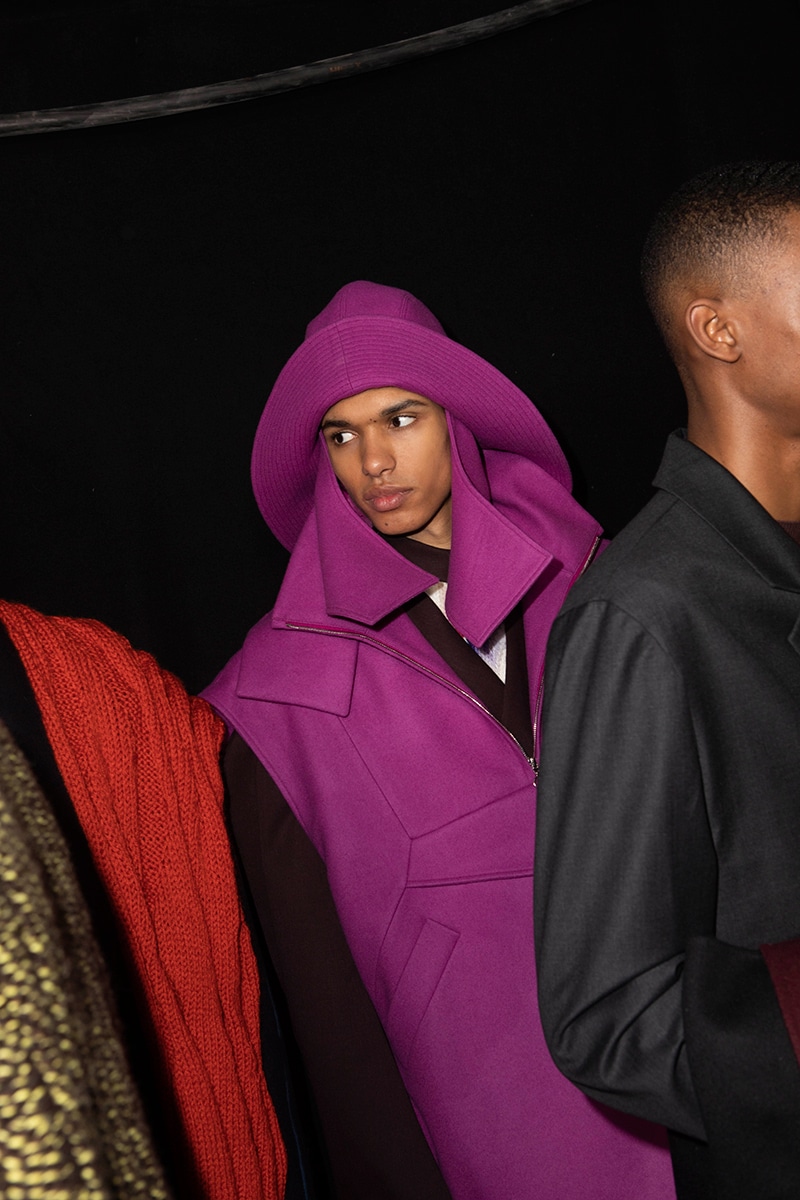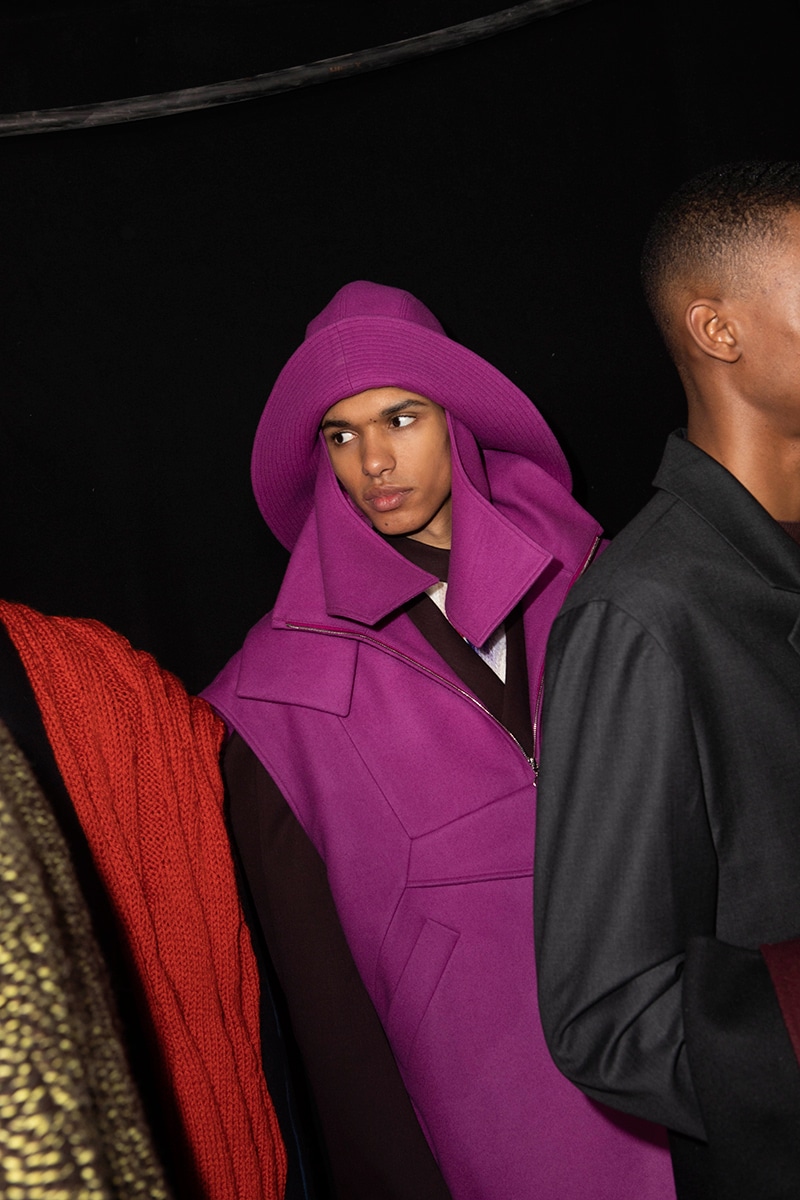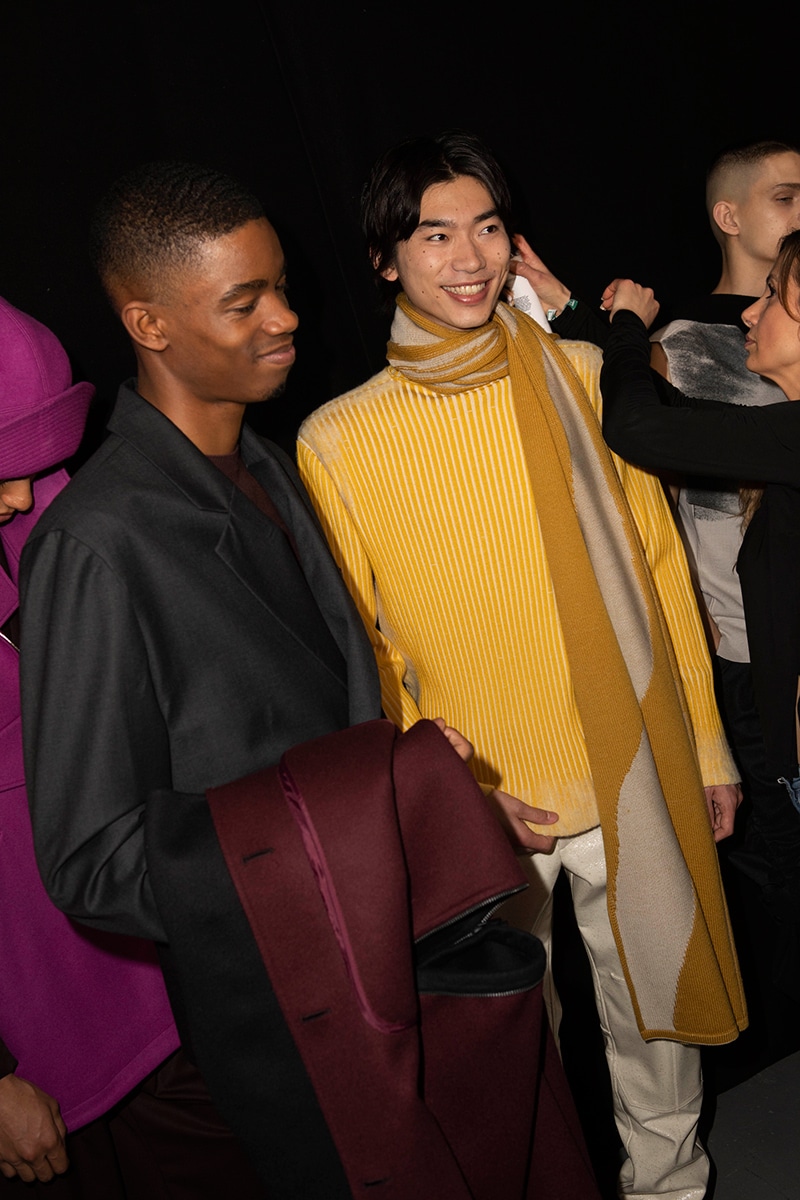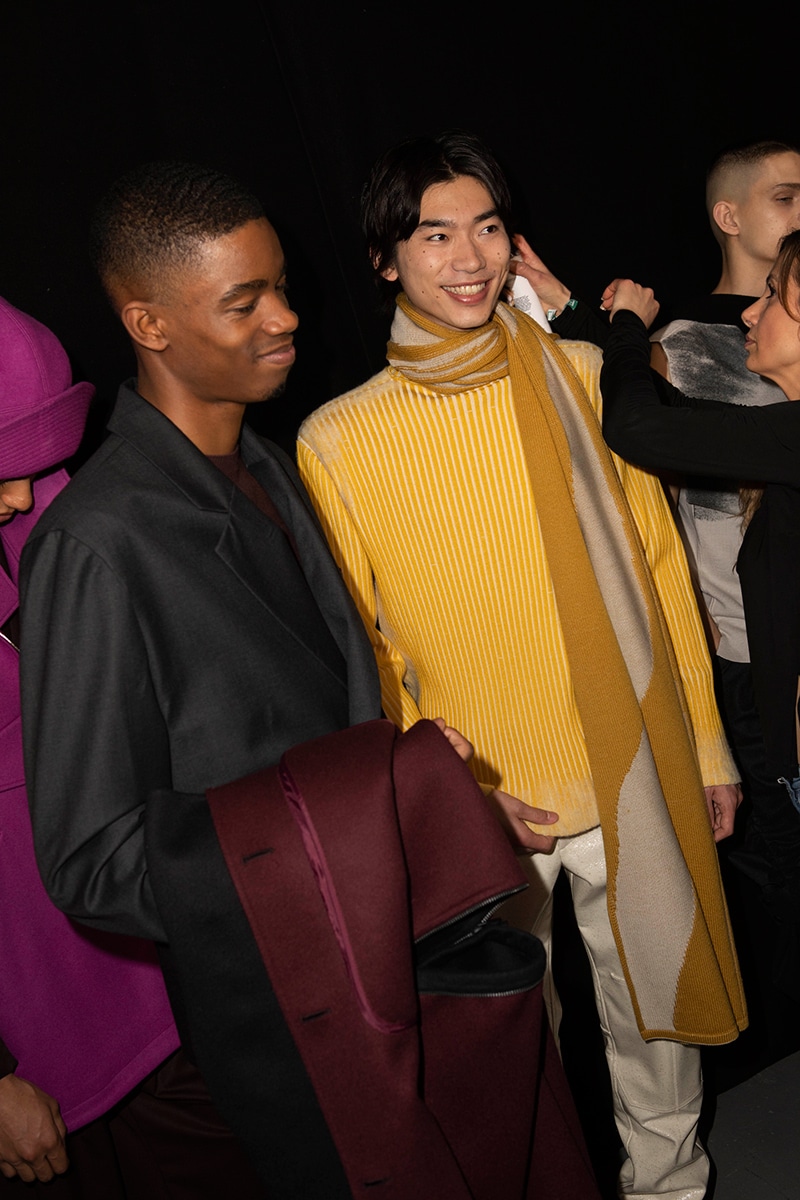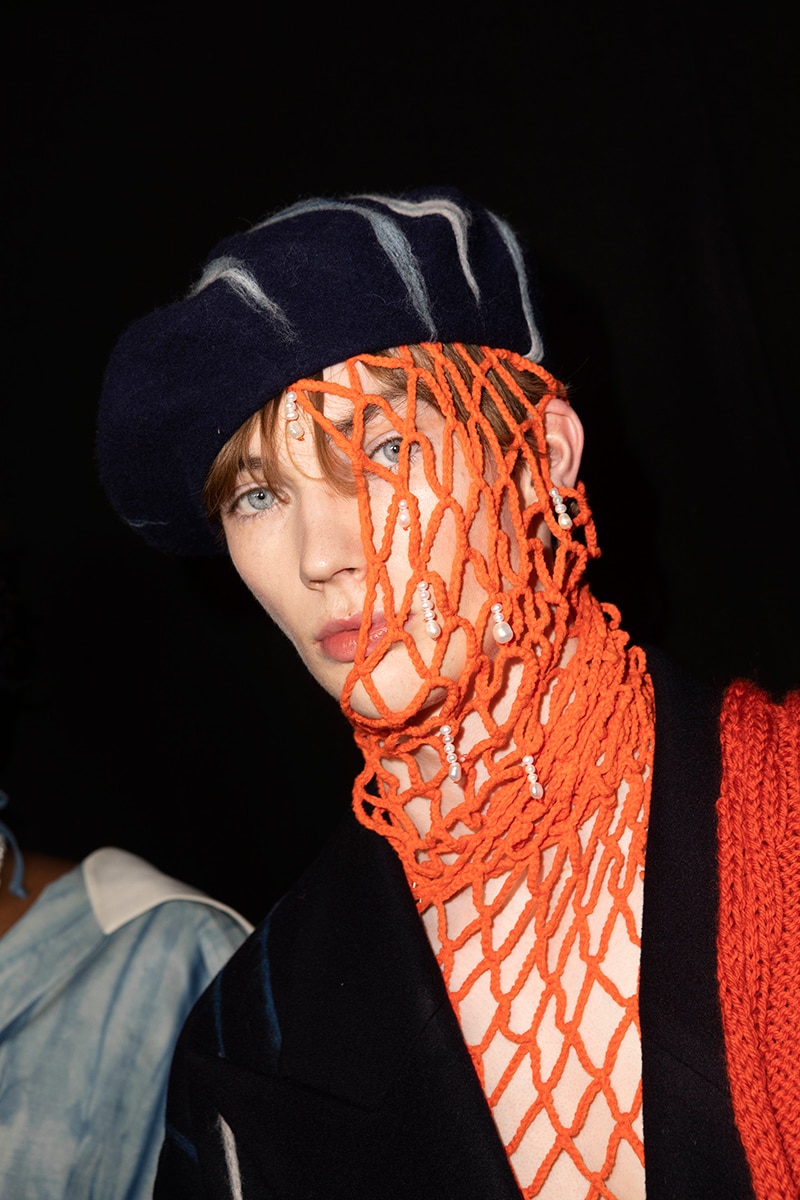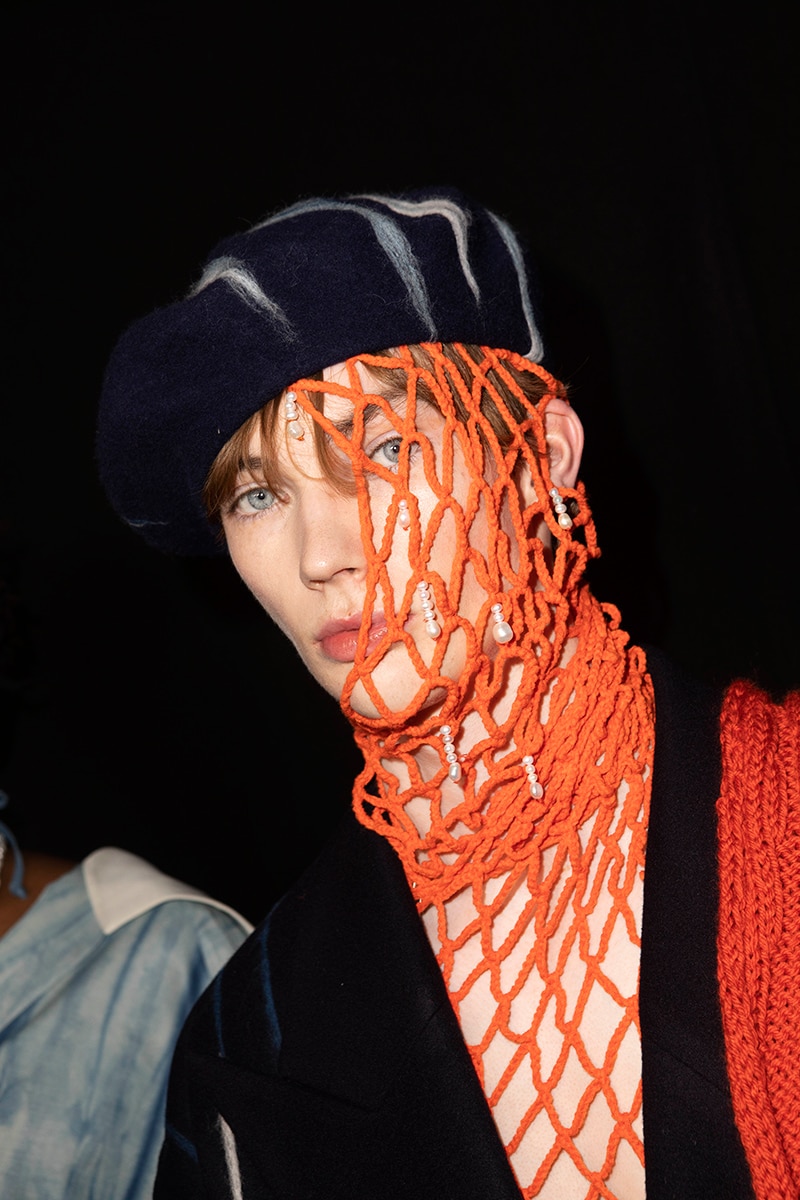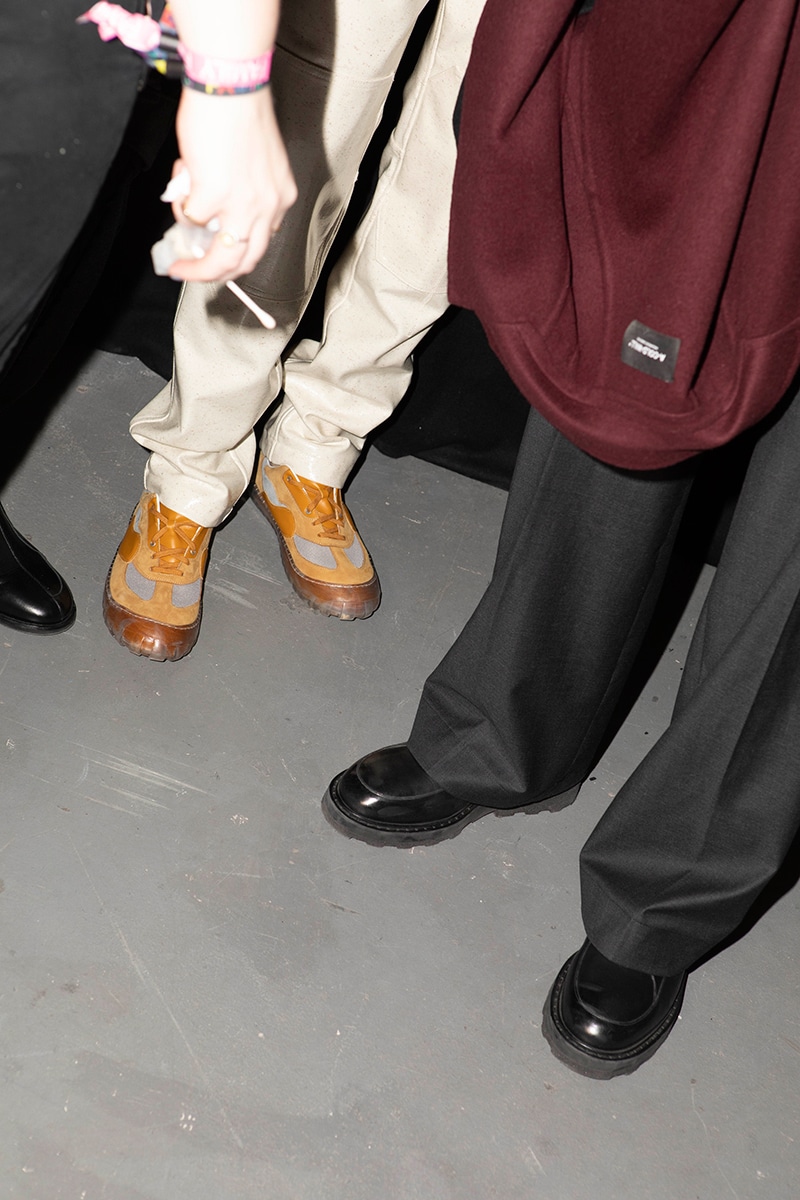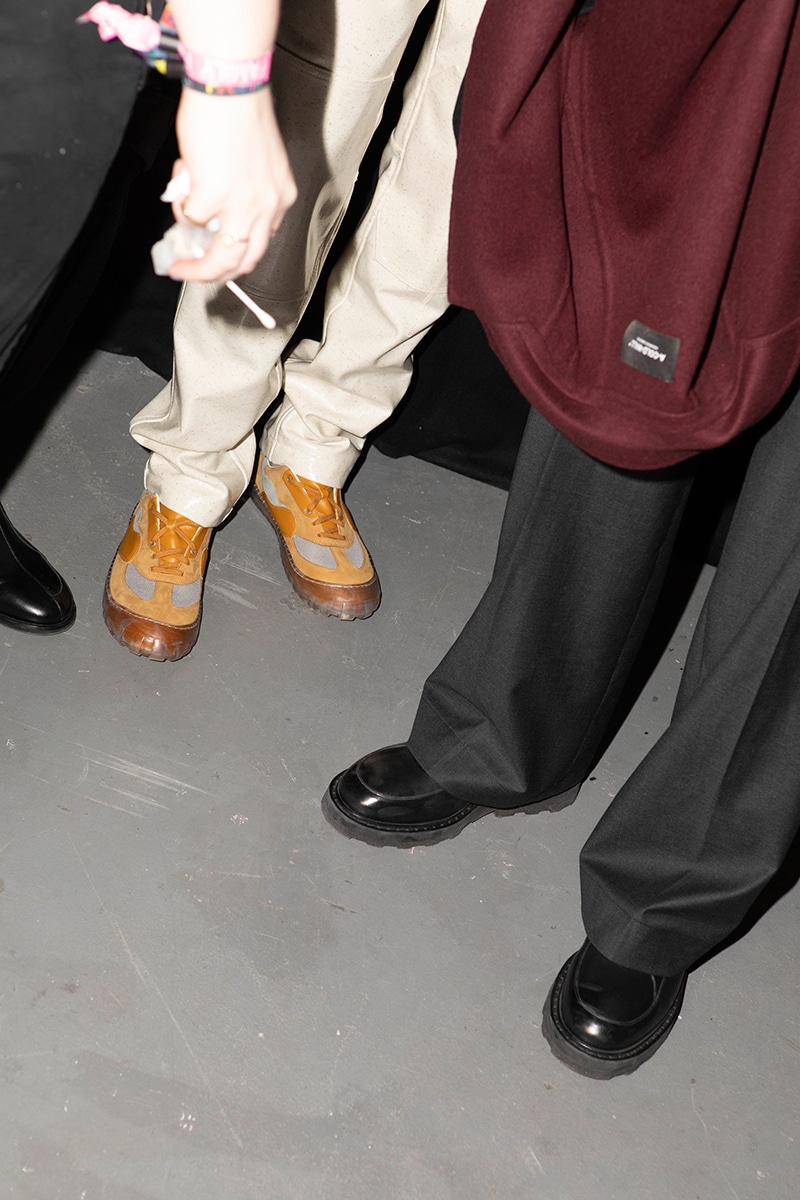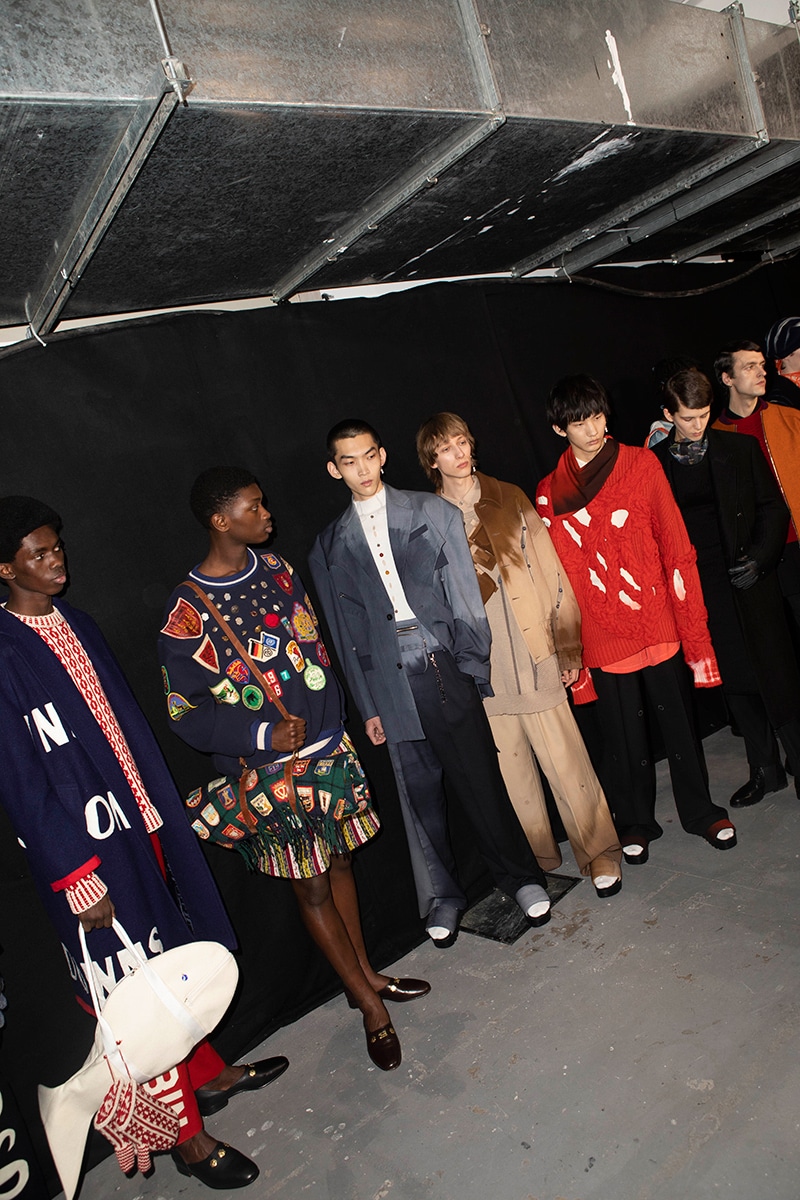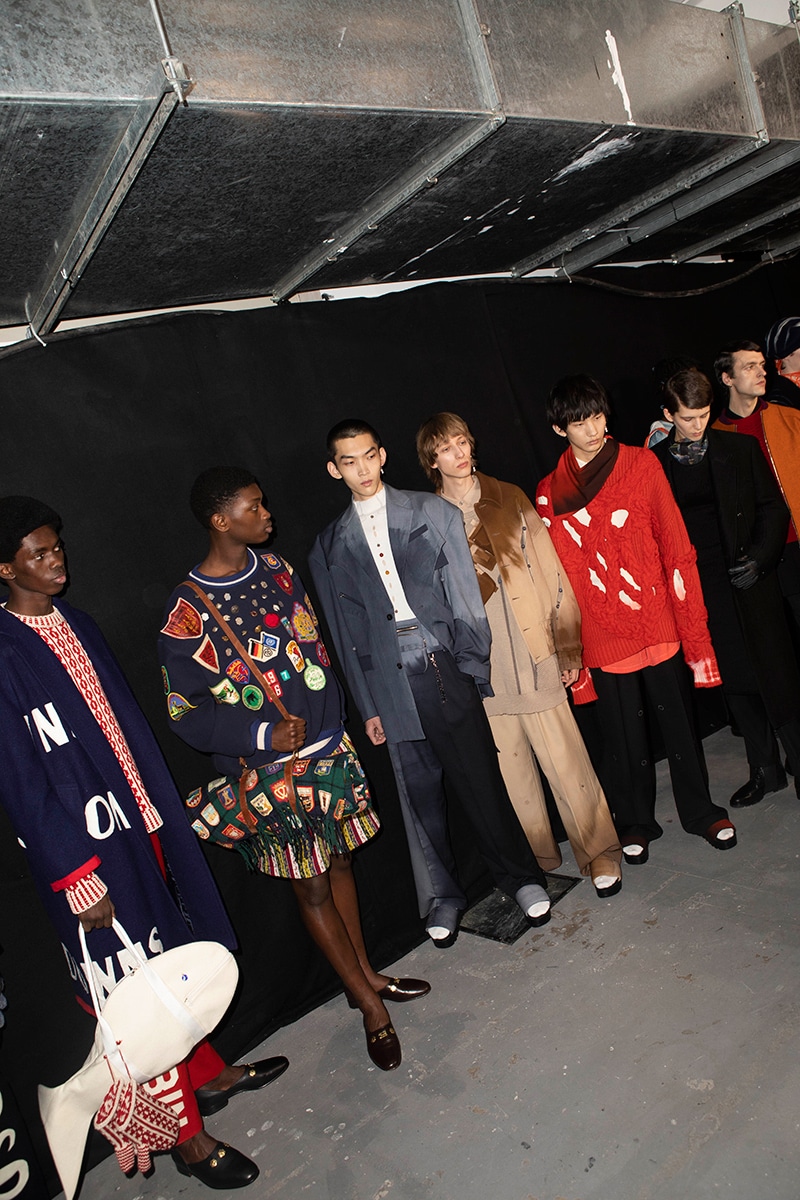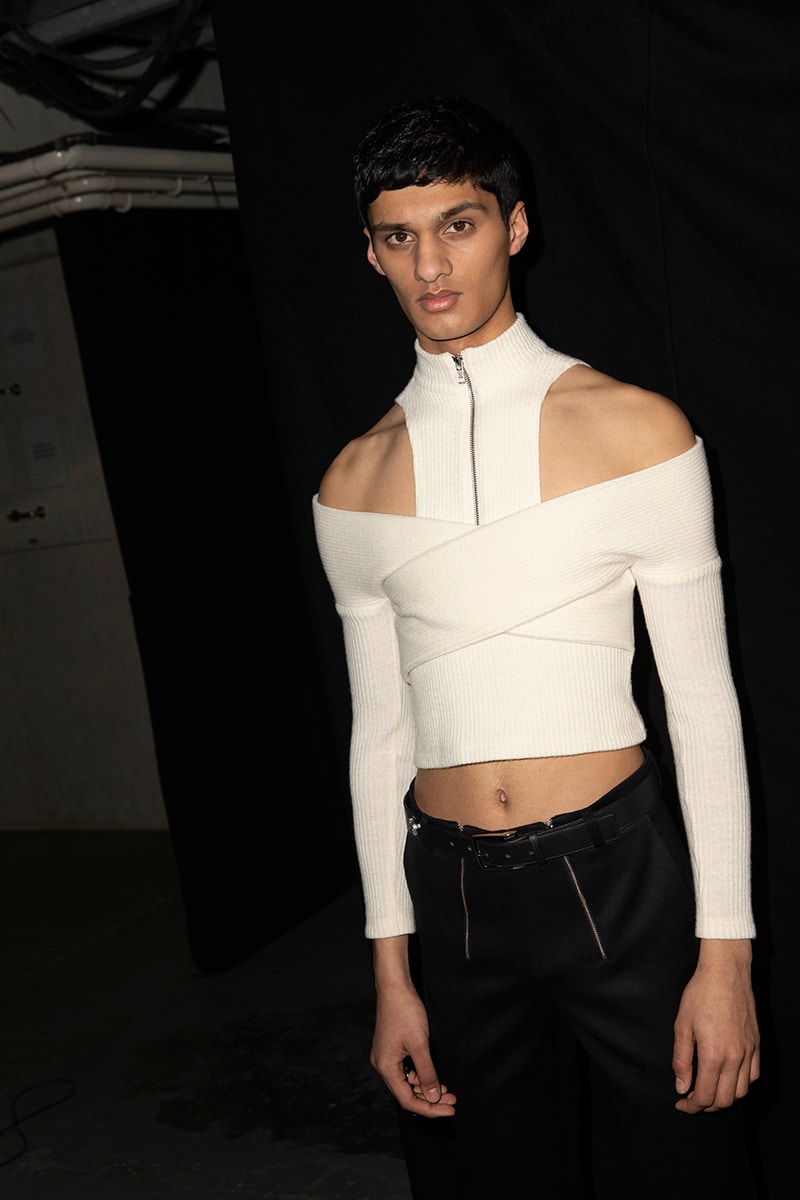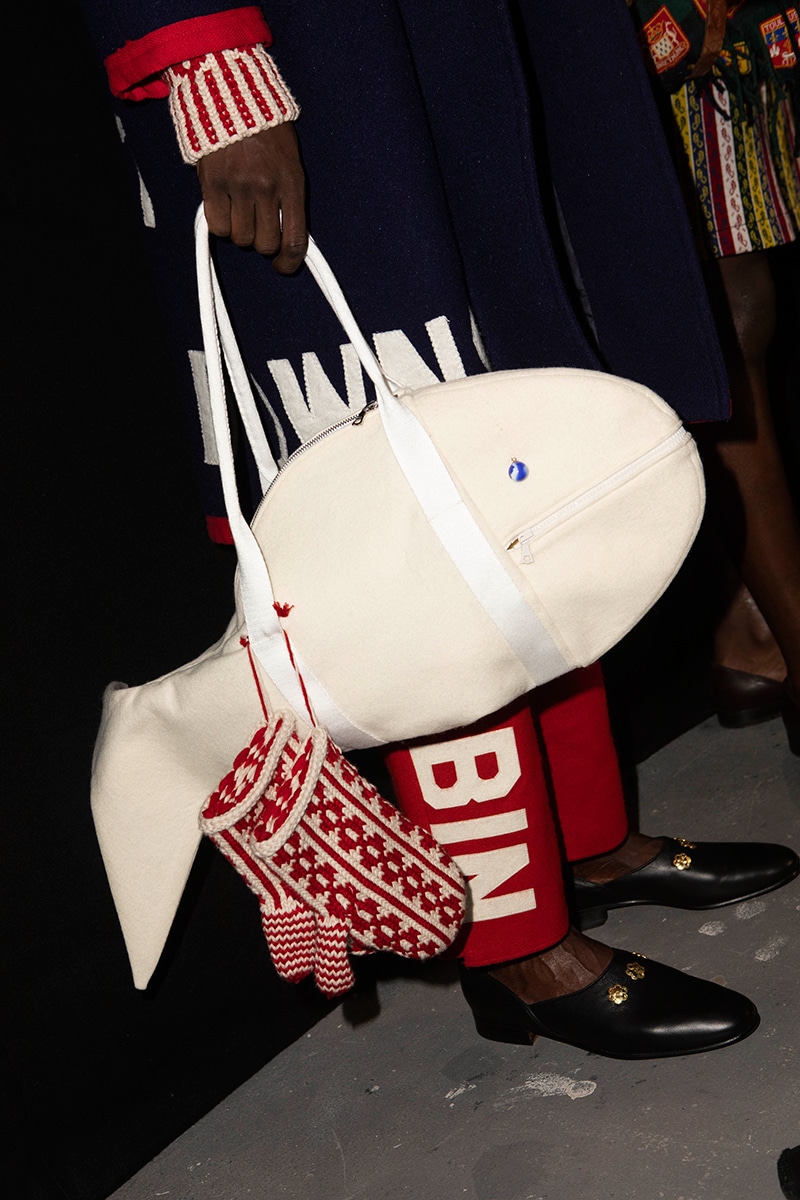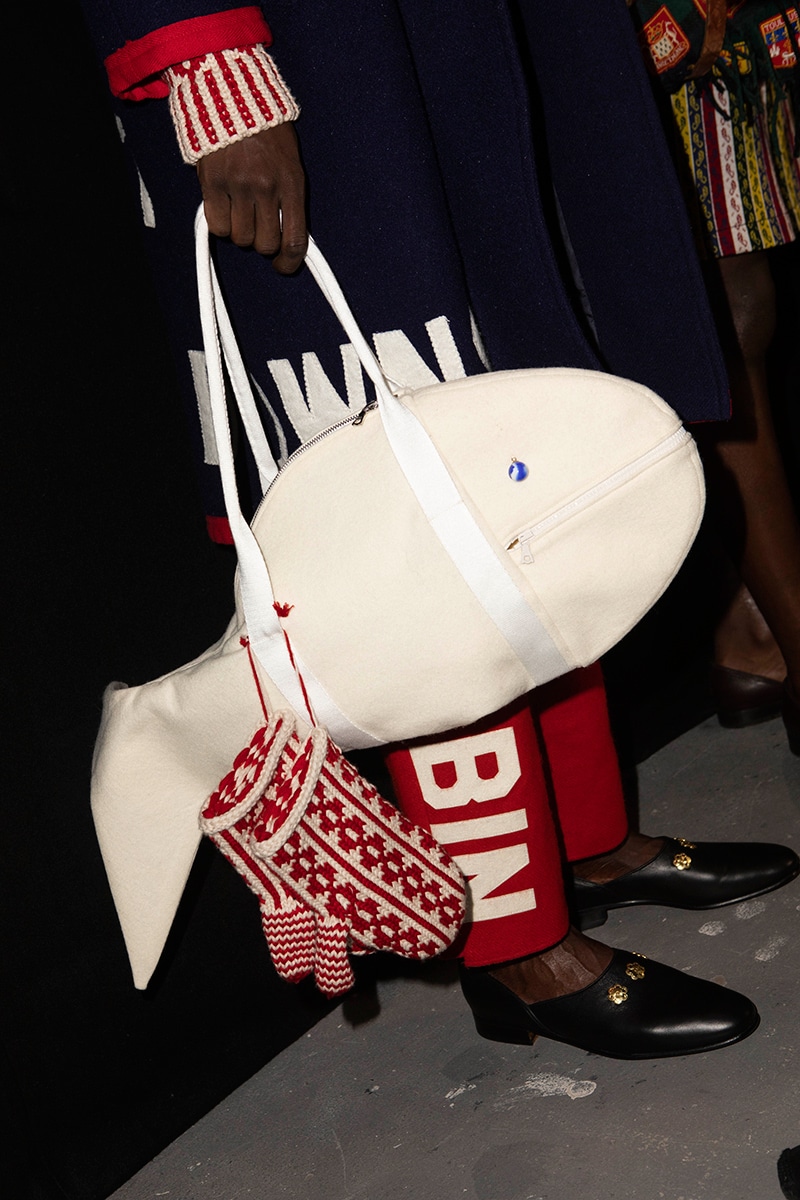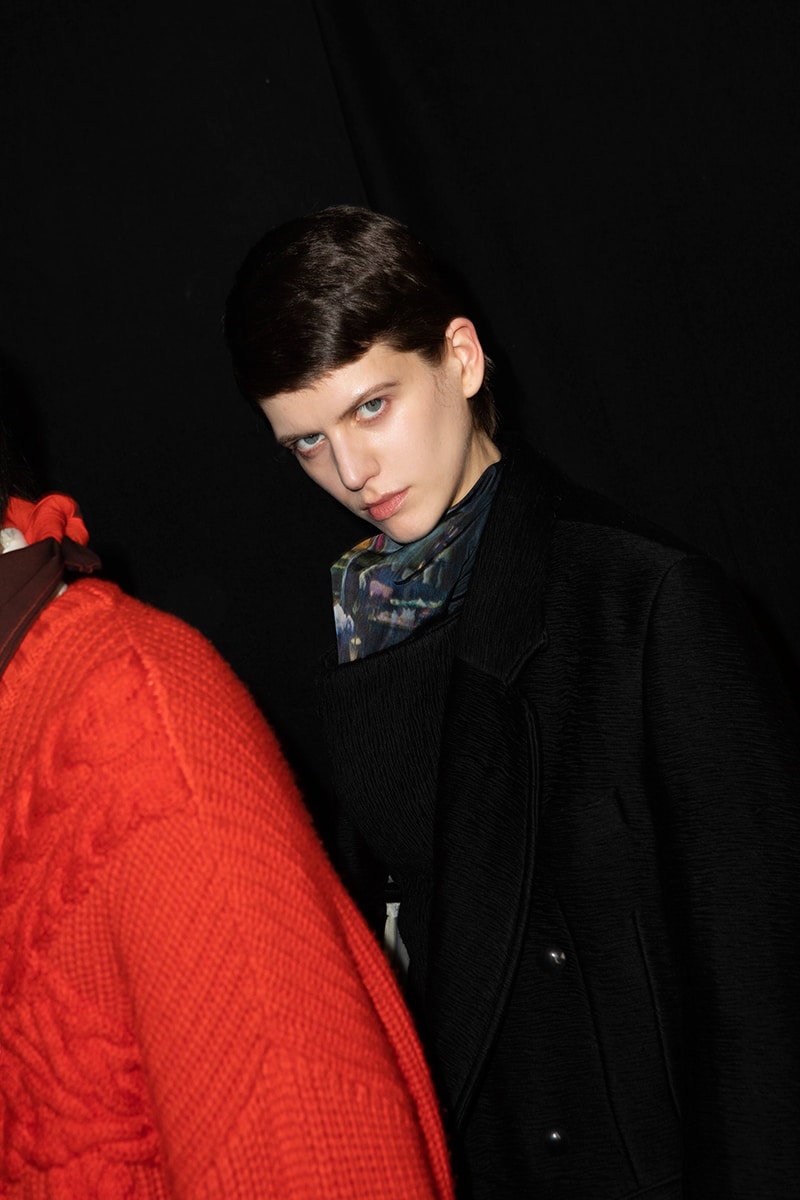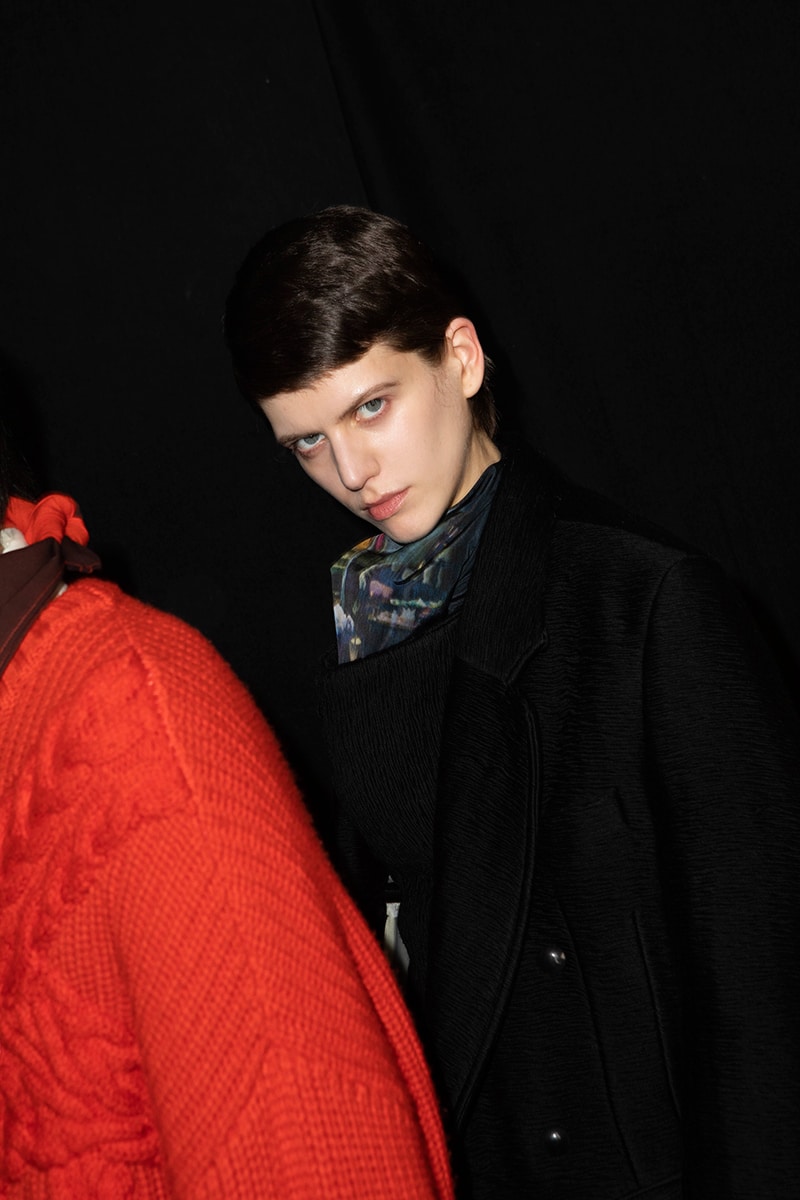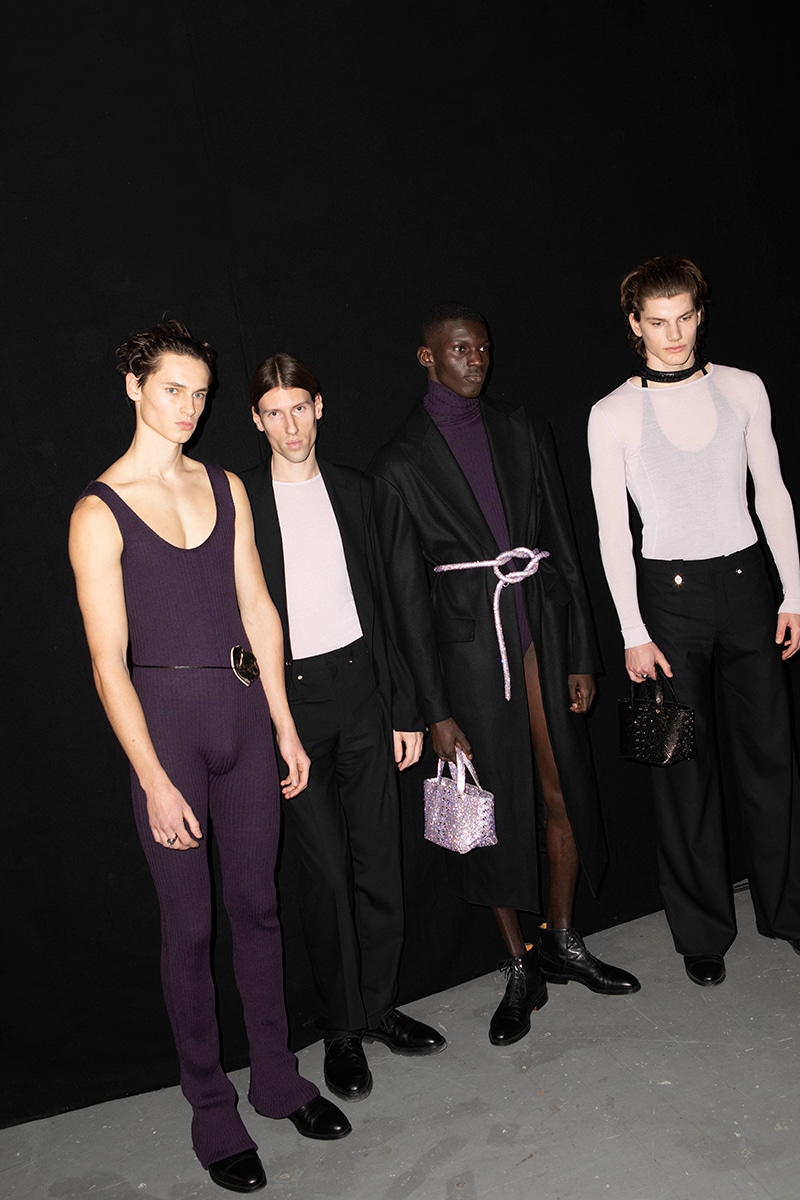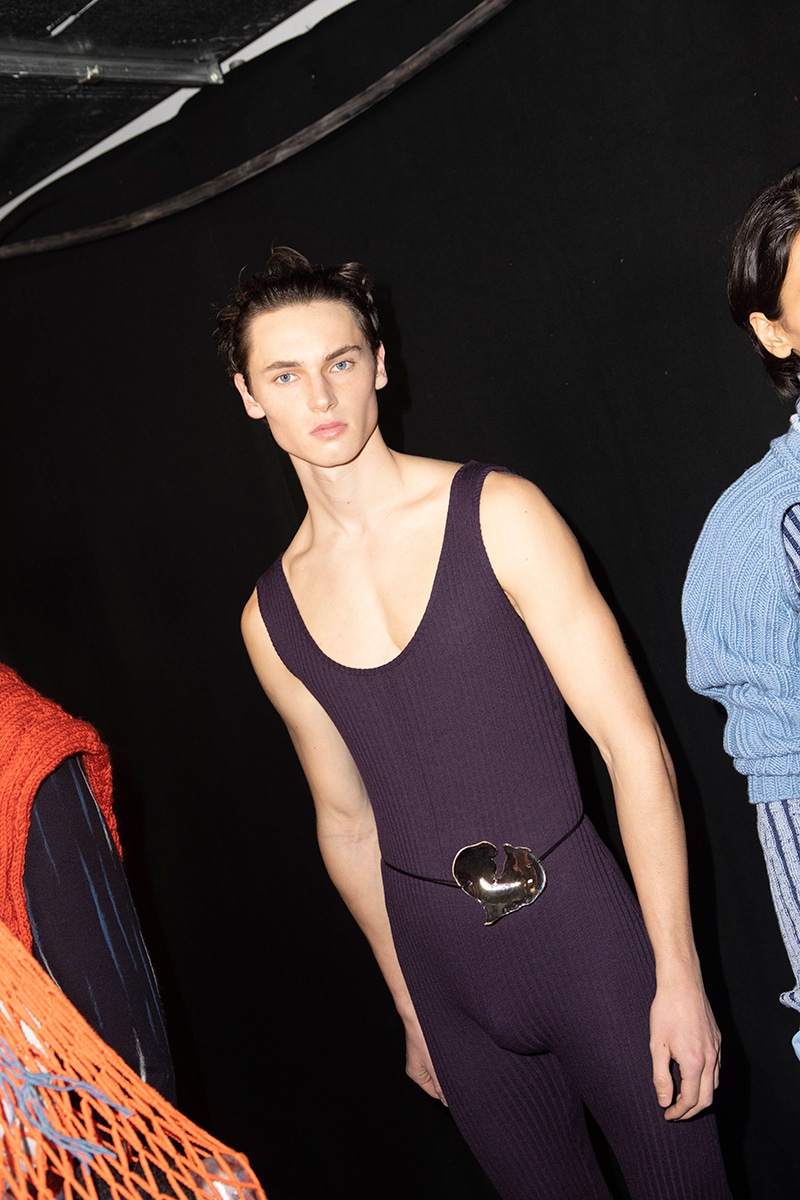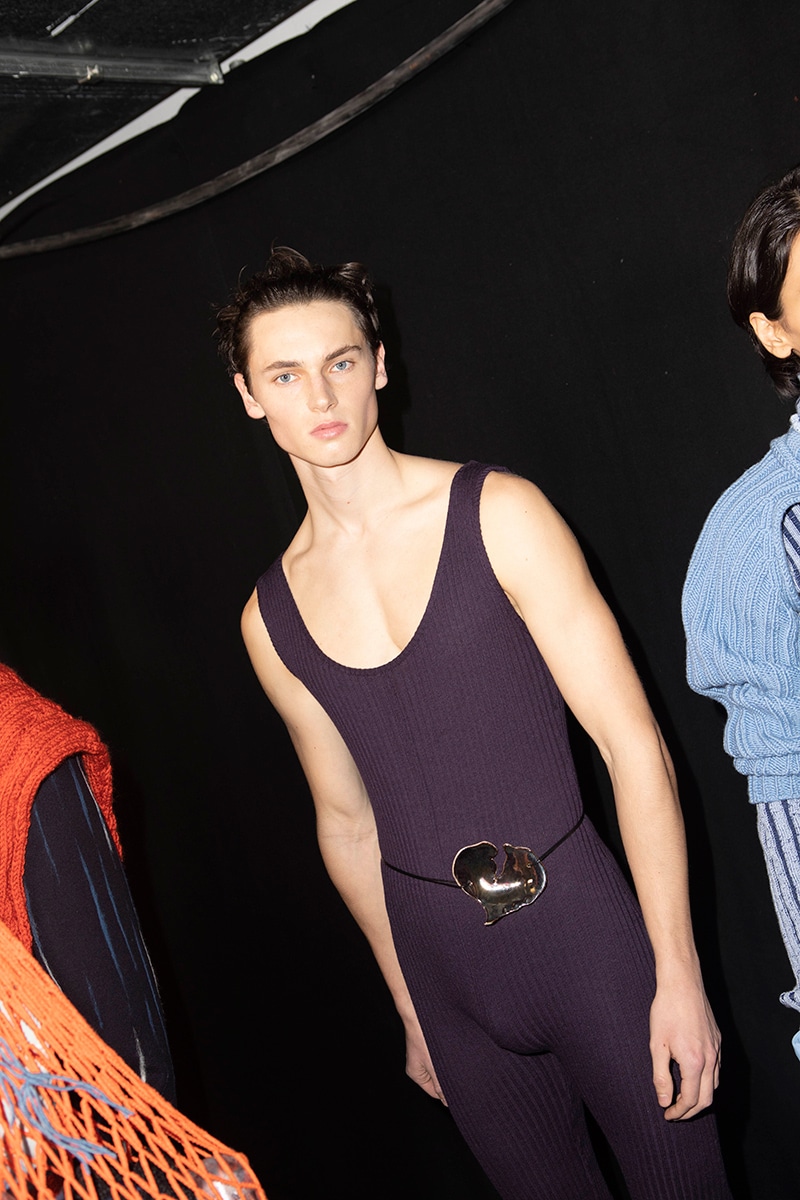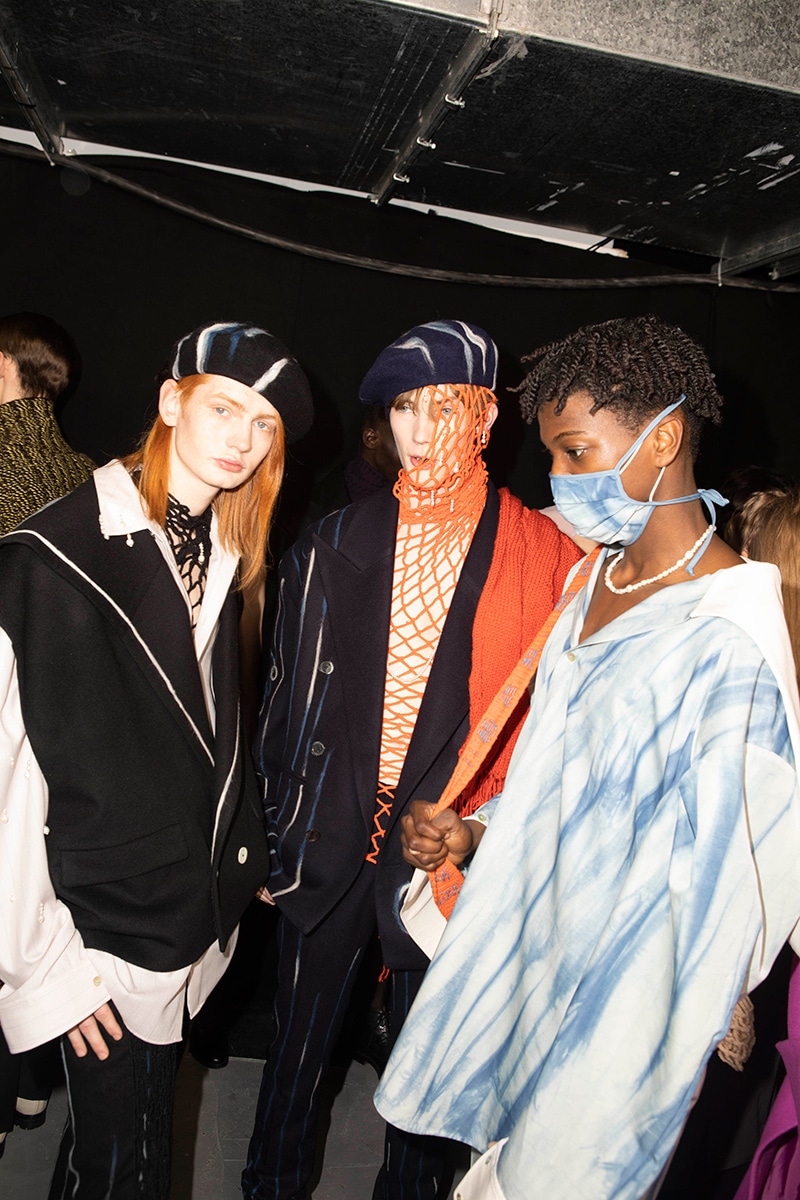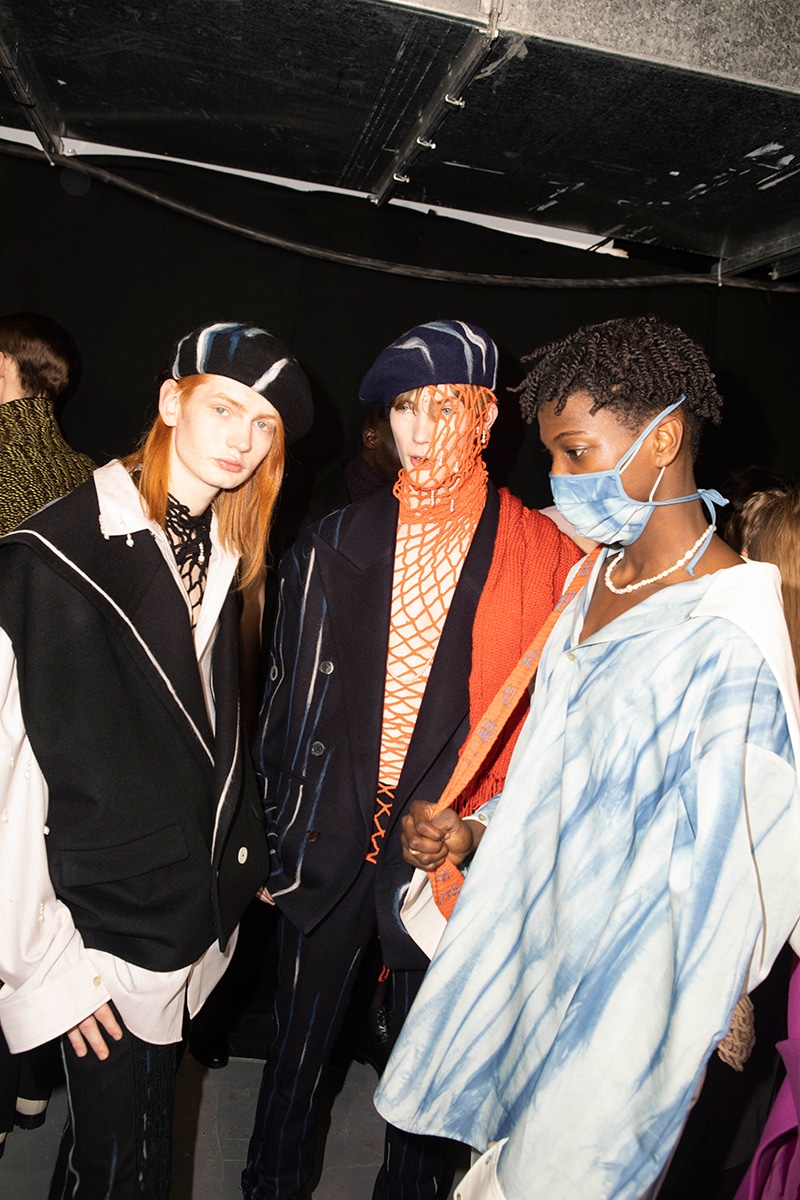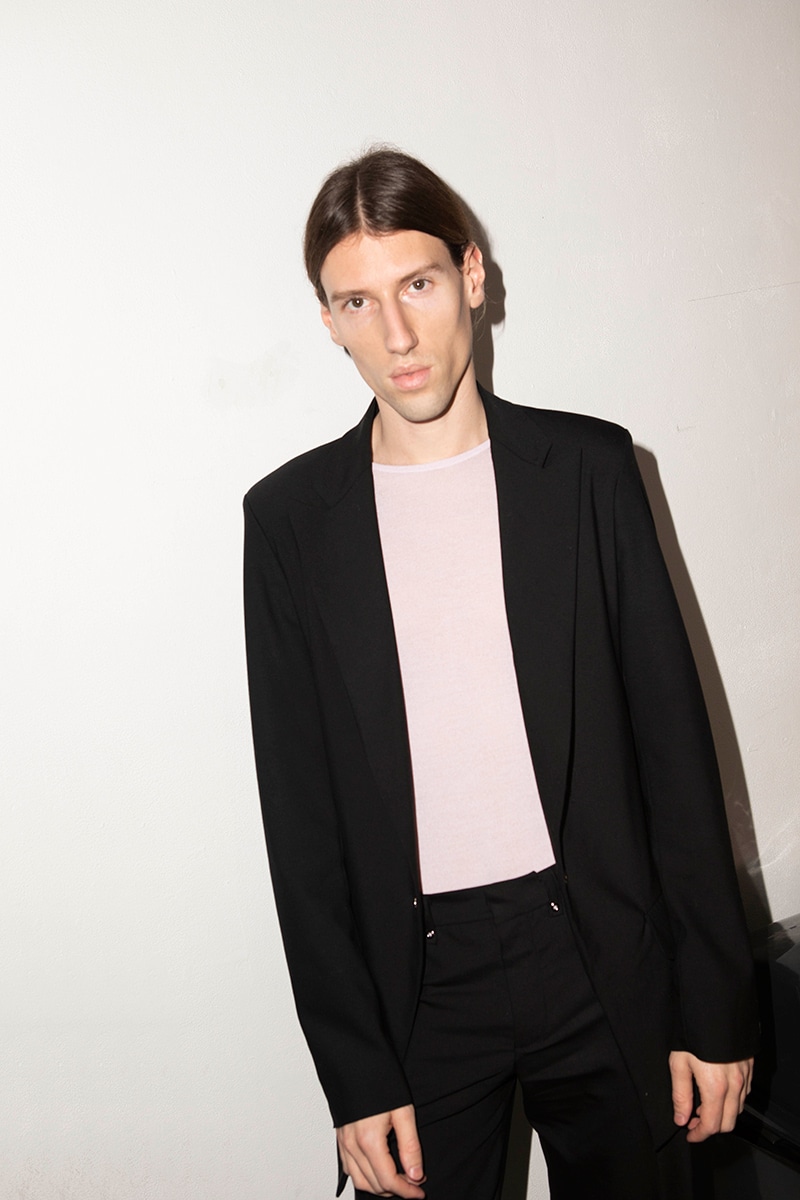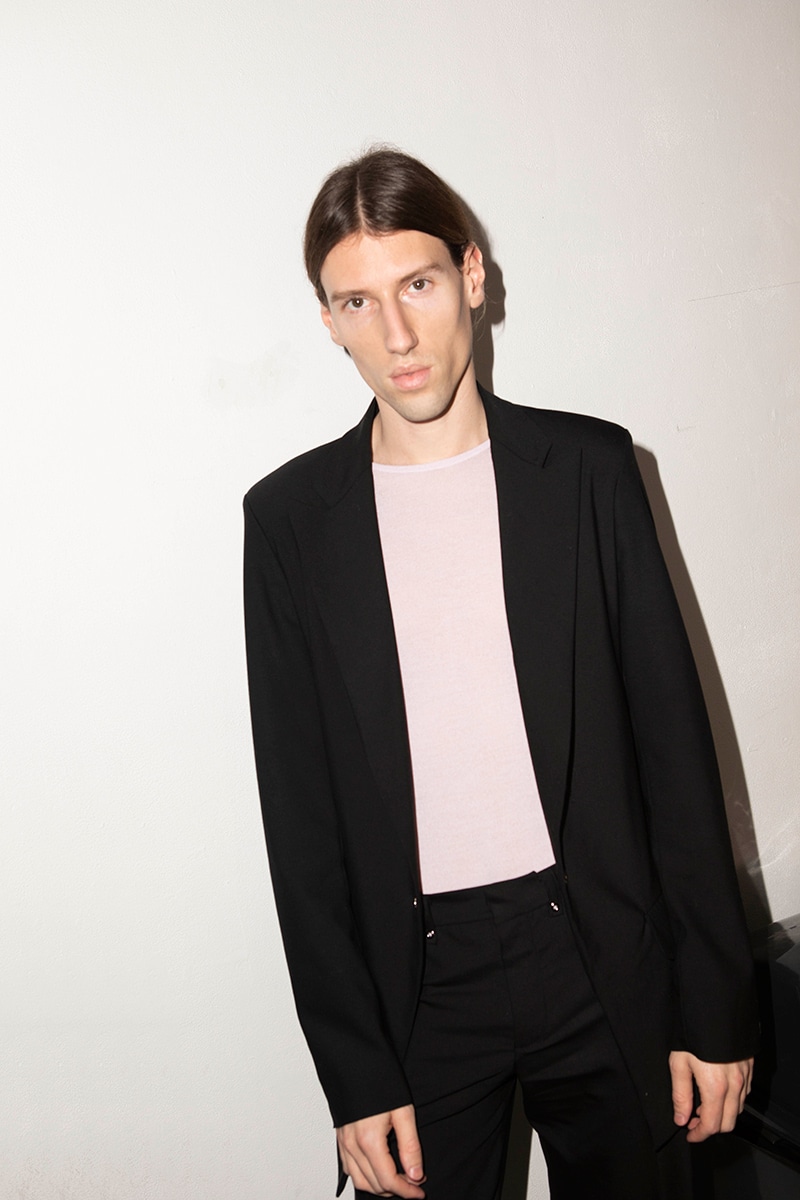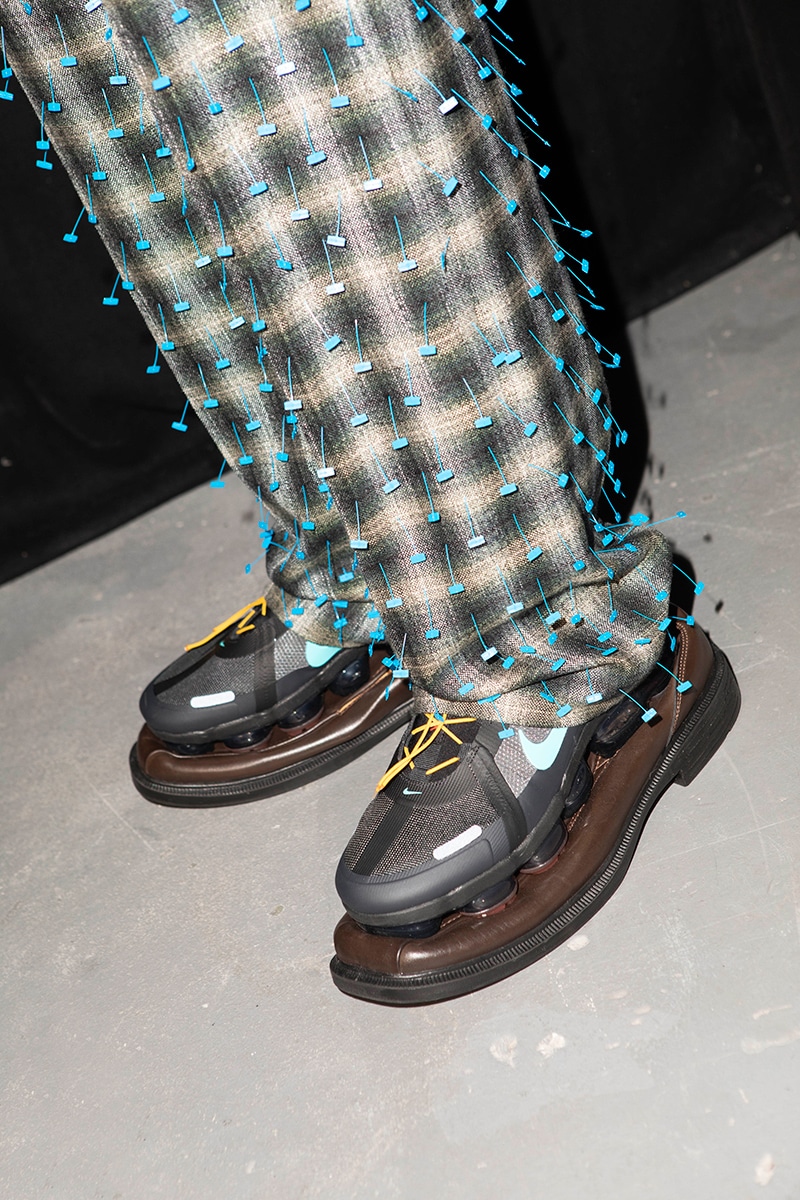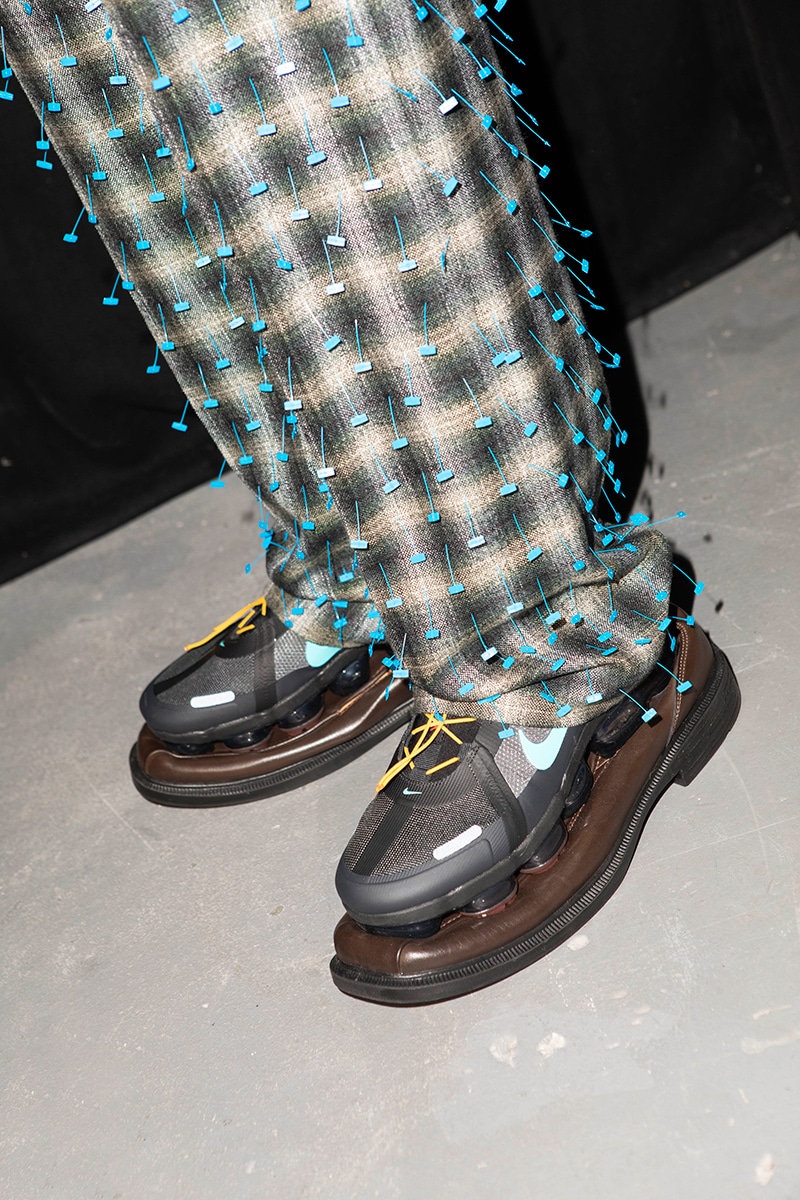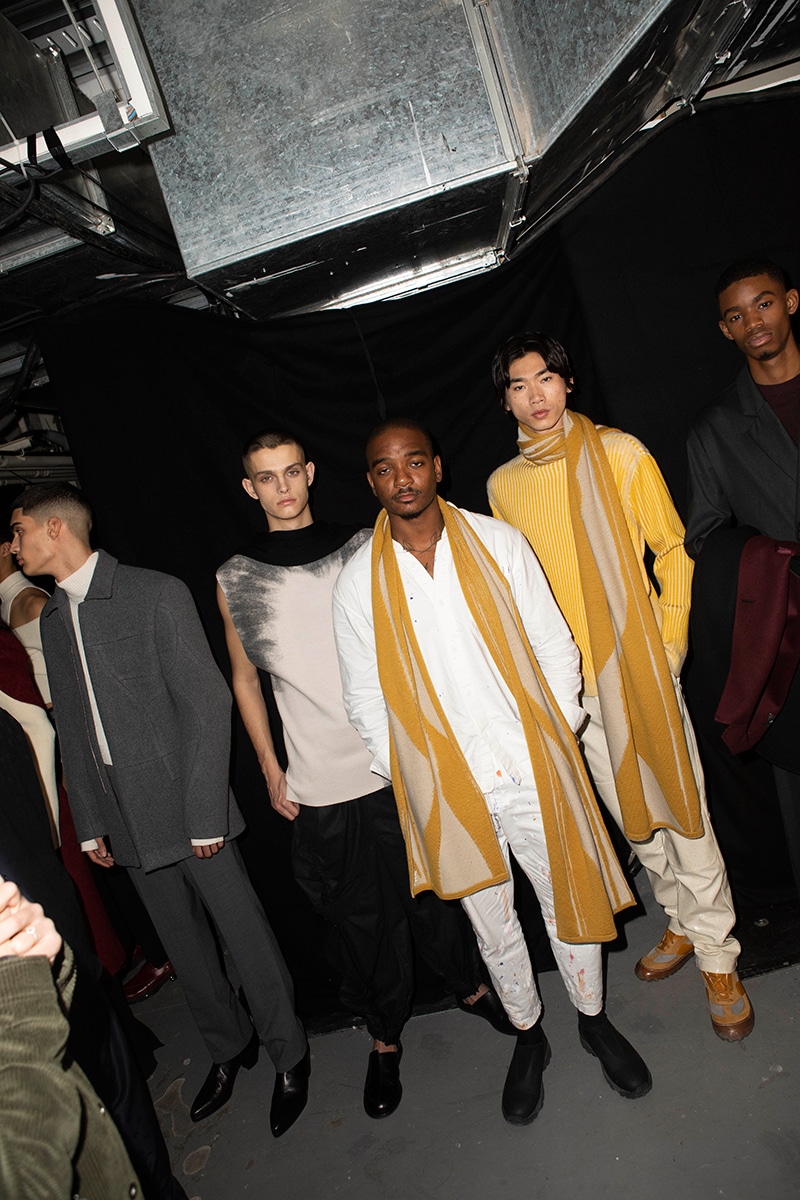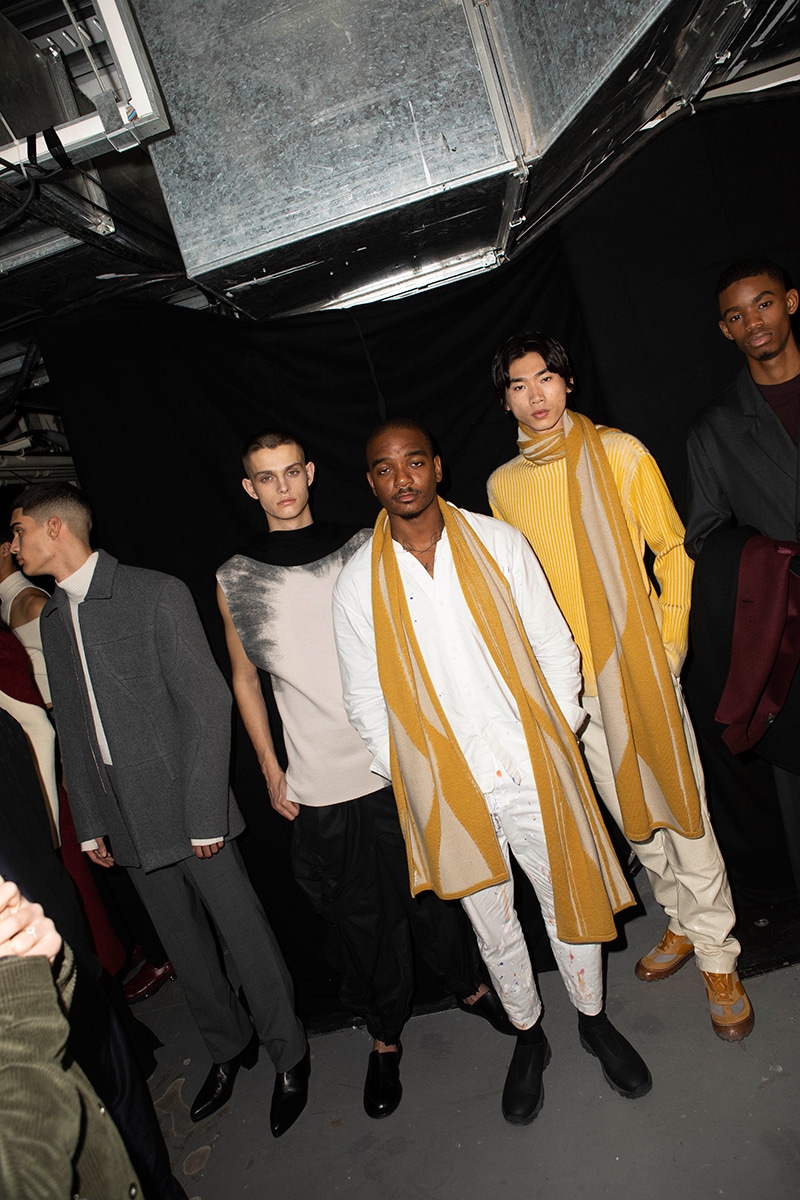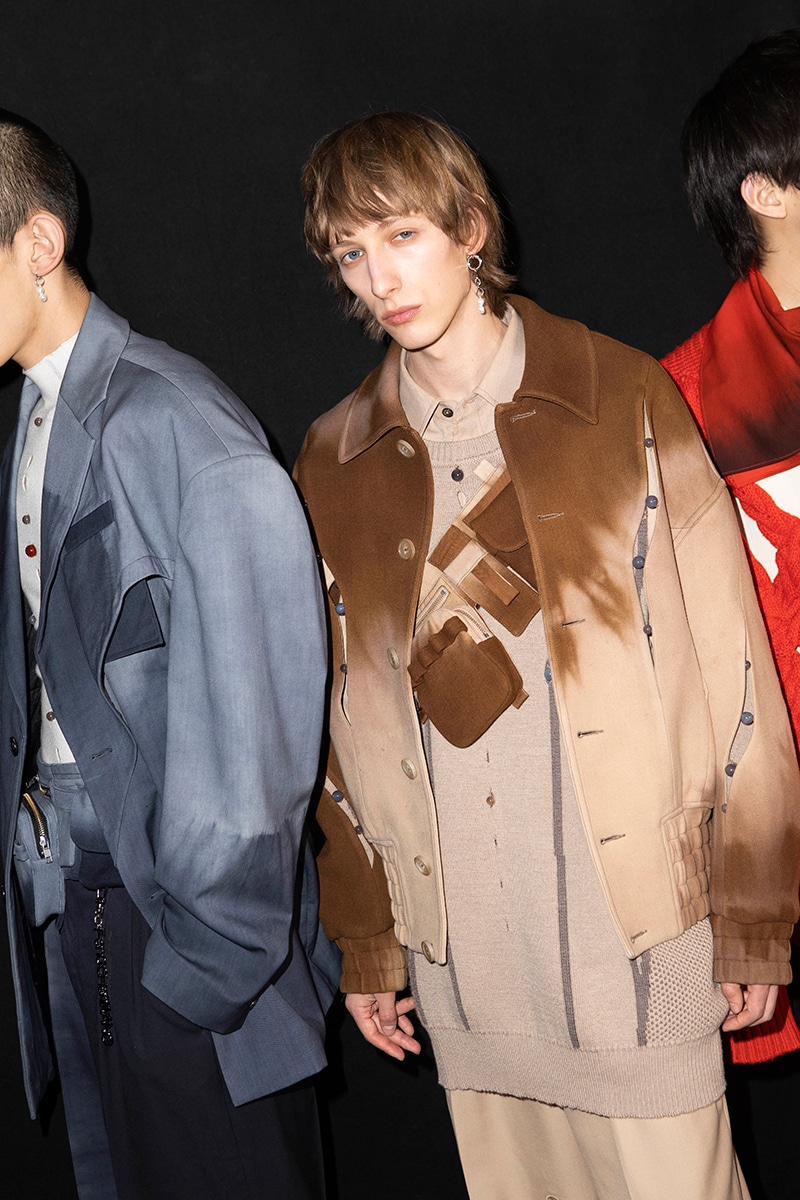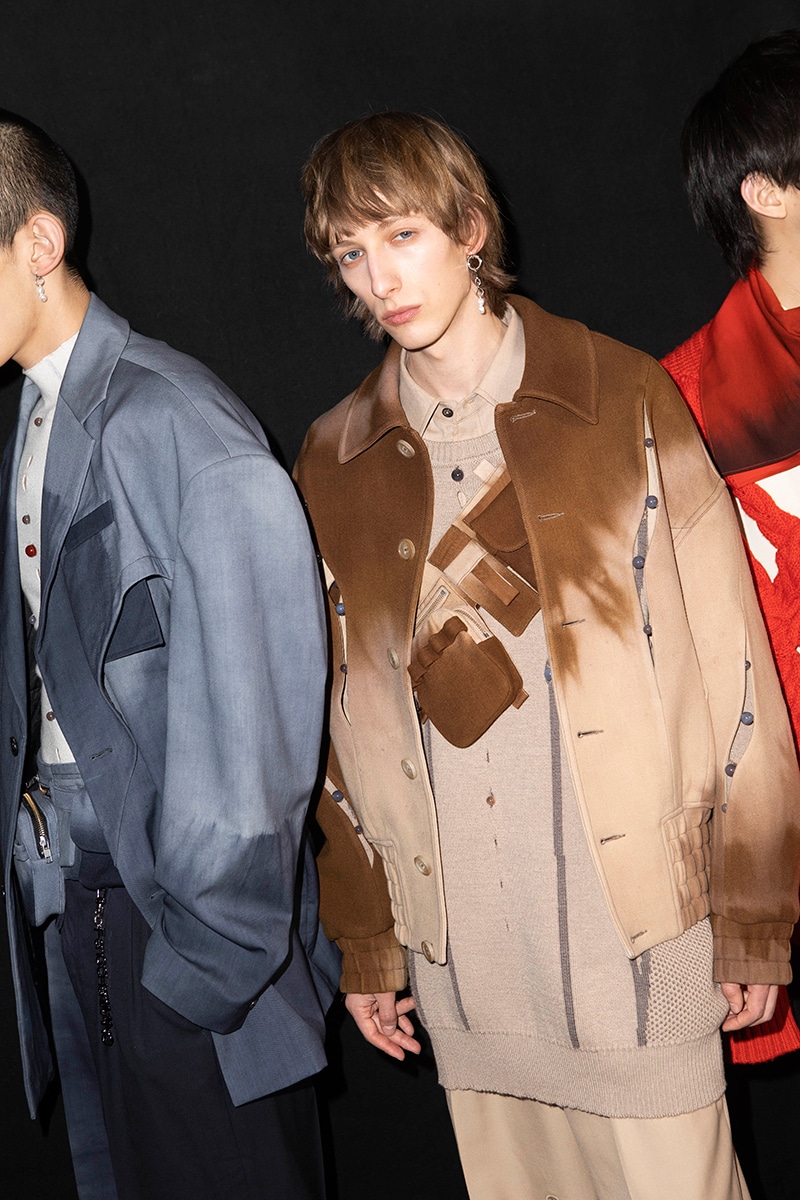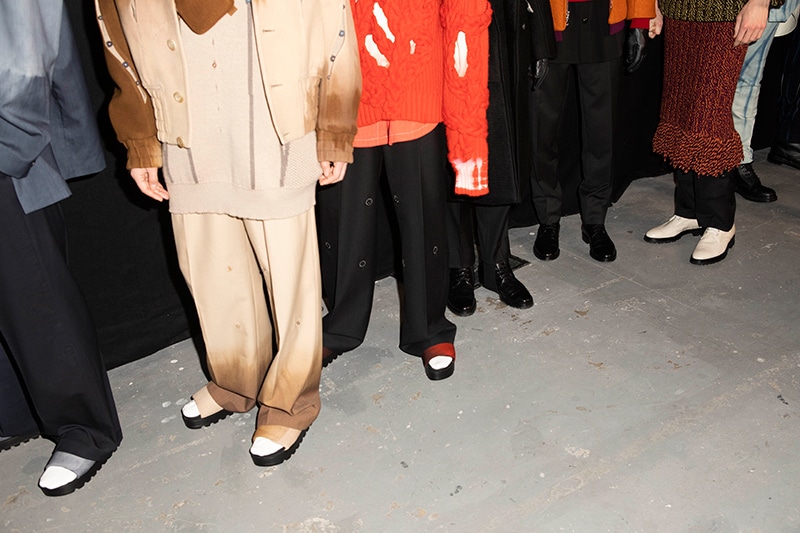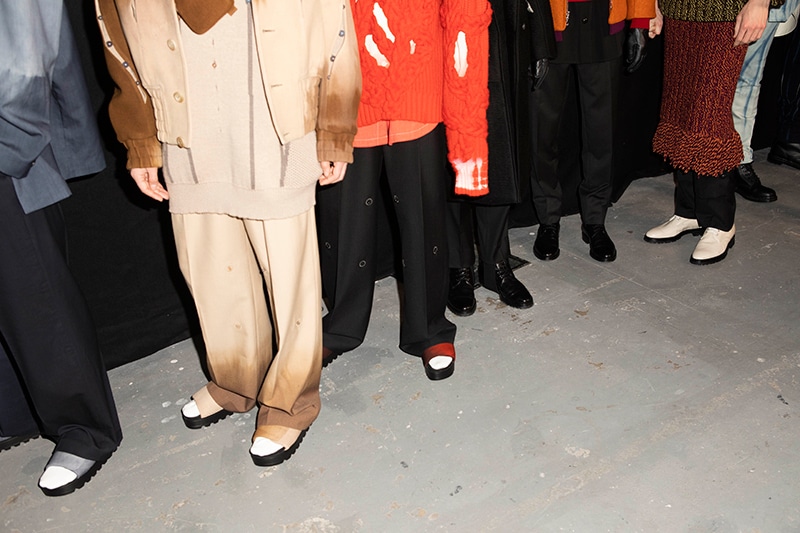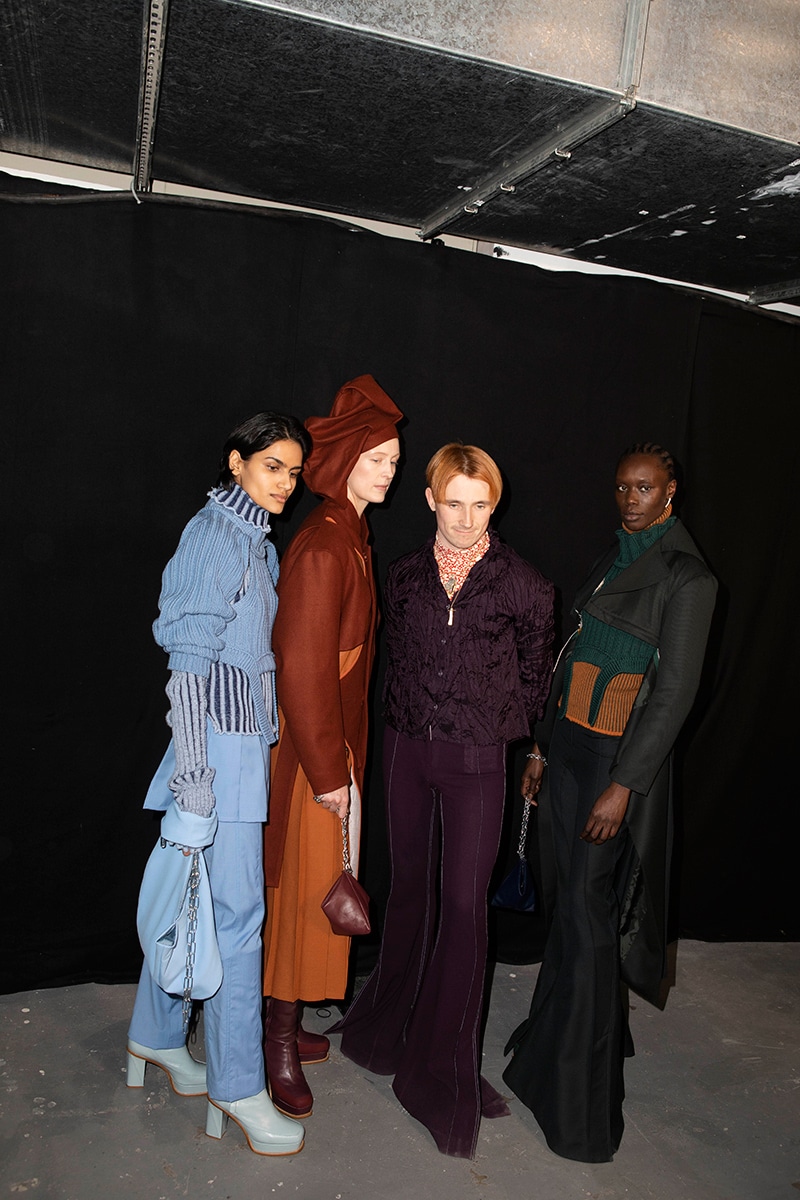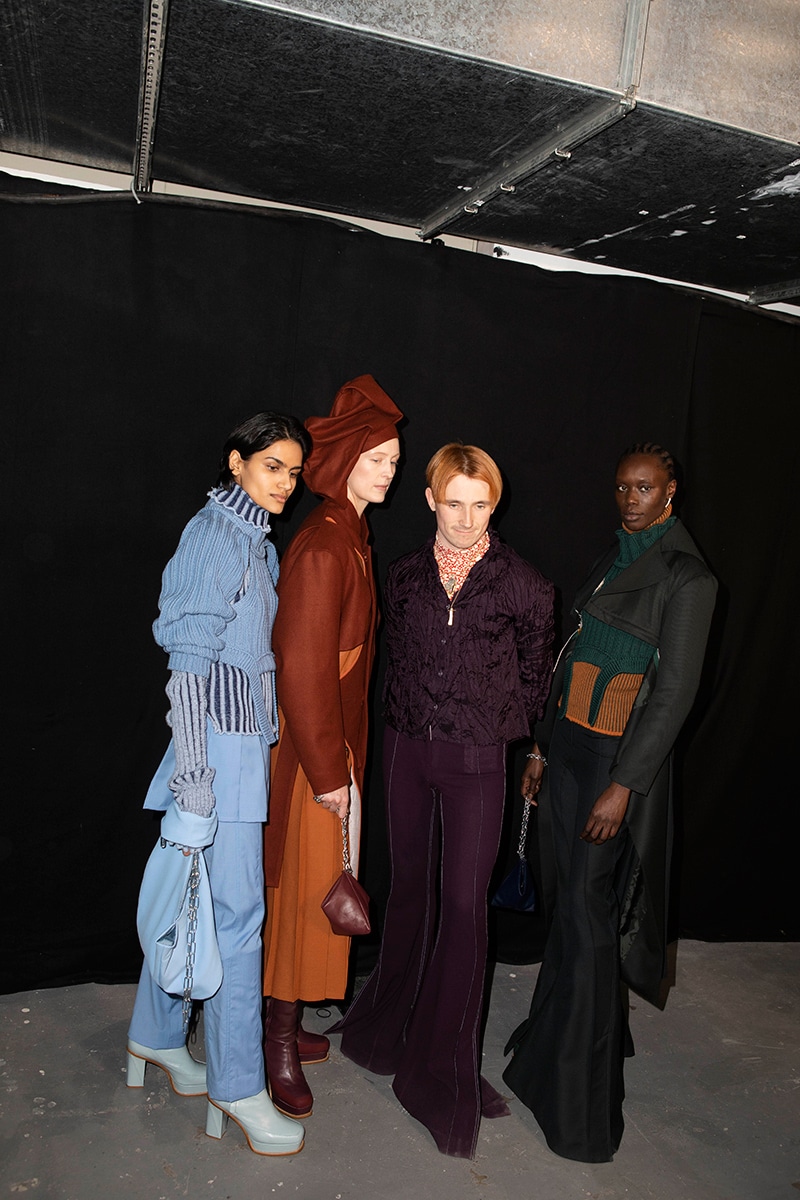 Photos by Elliott Morgan in exclusive for Fucking Young!