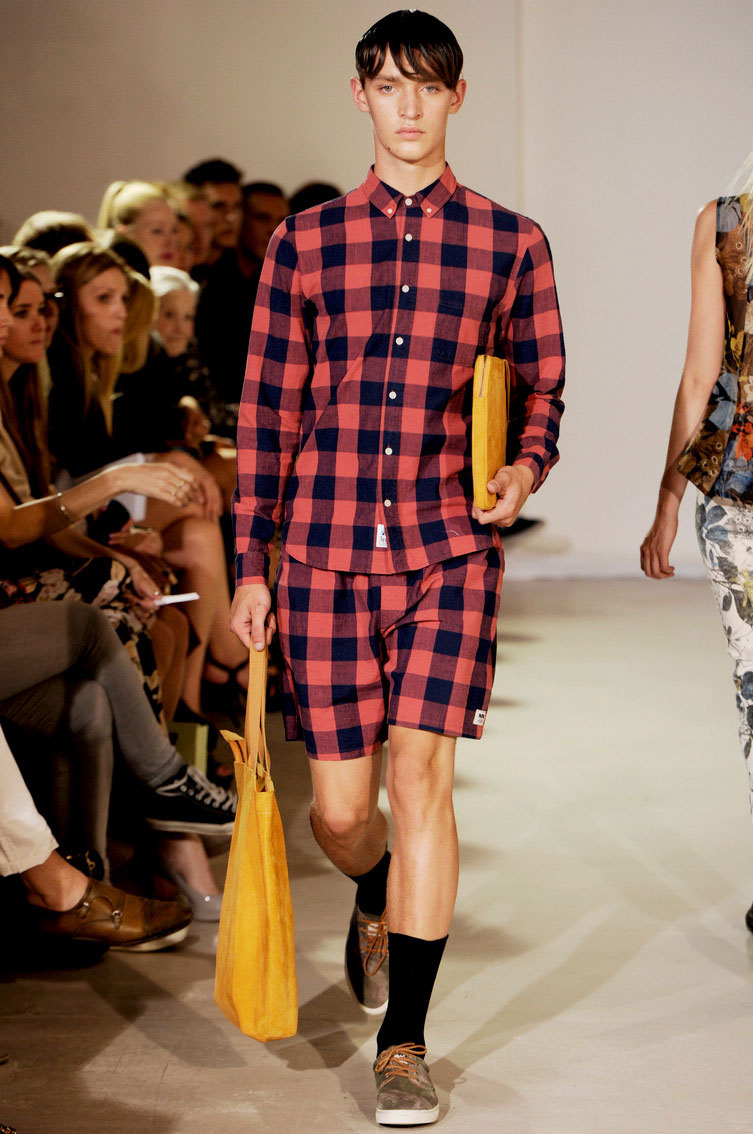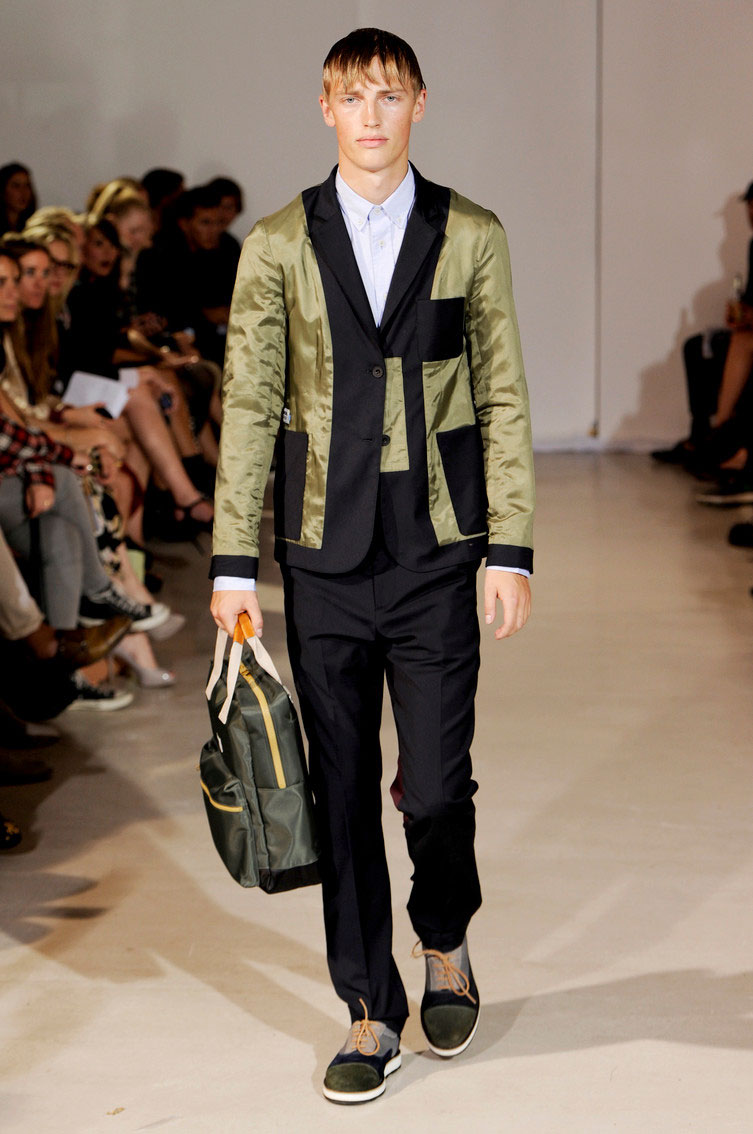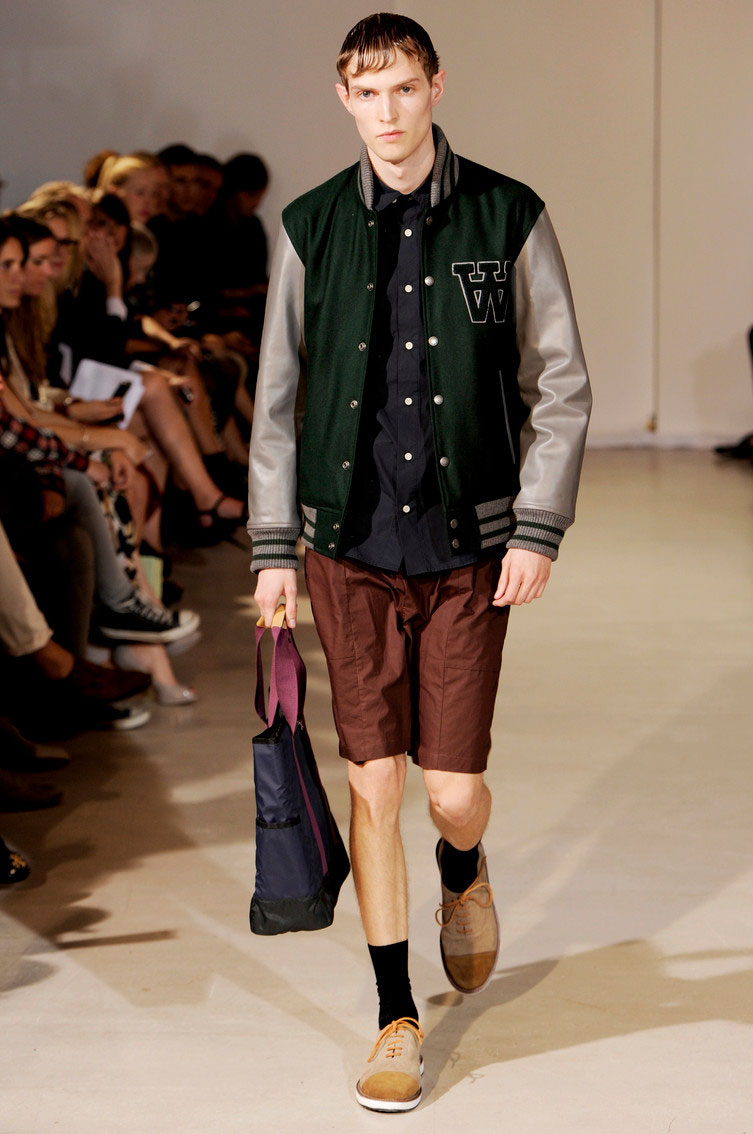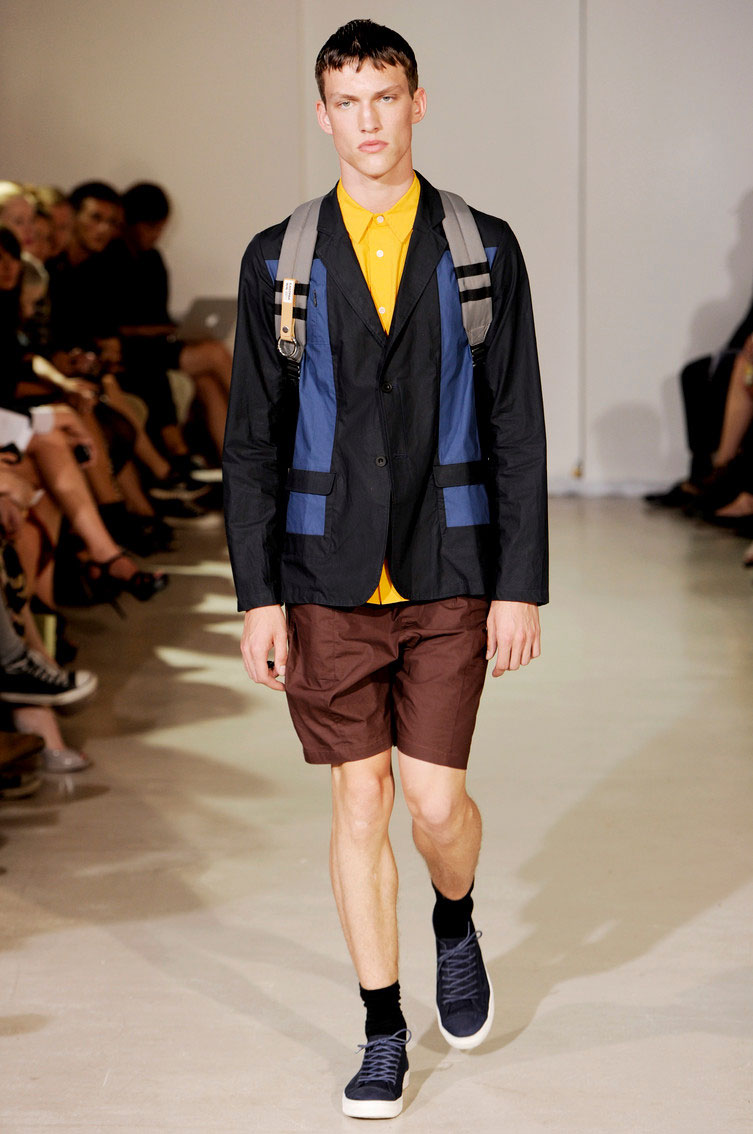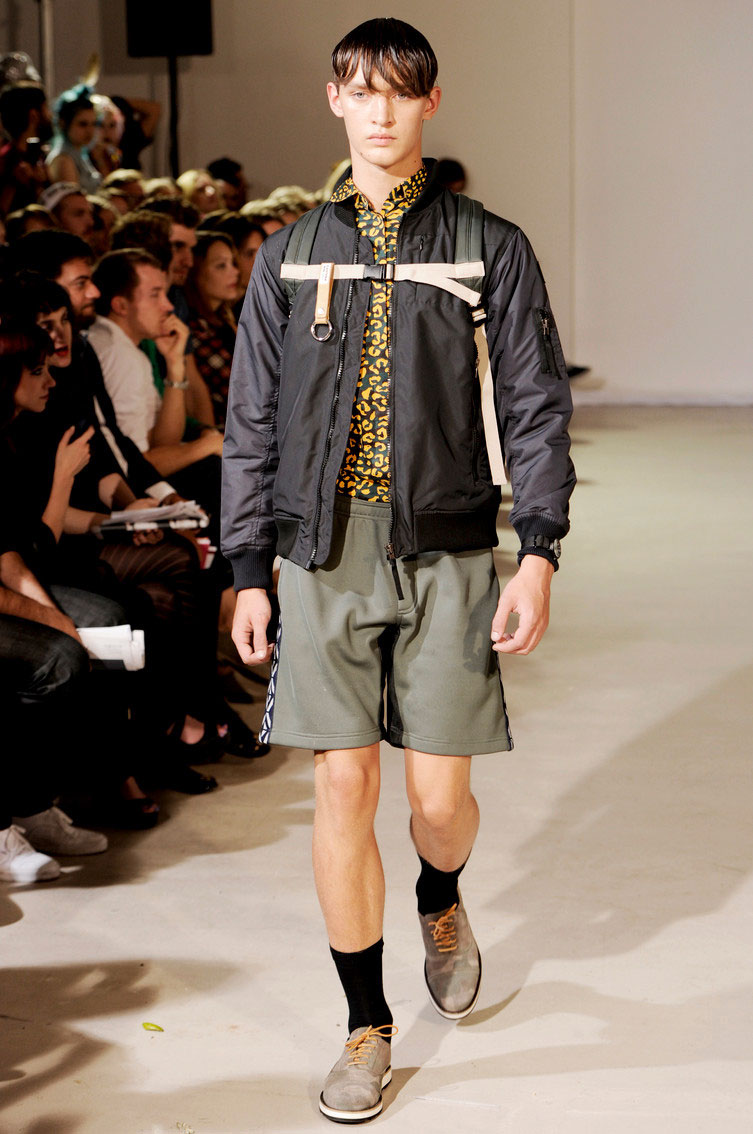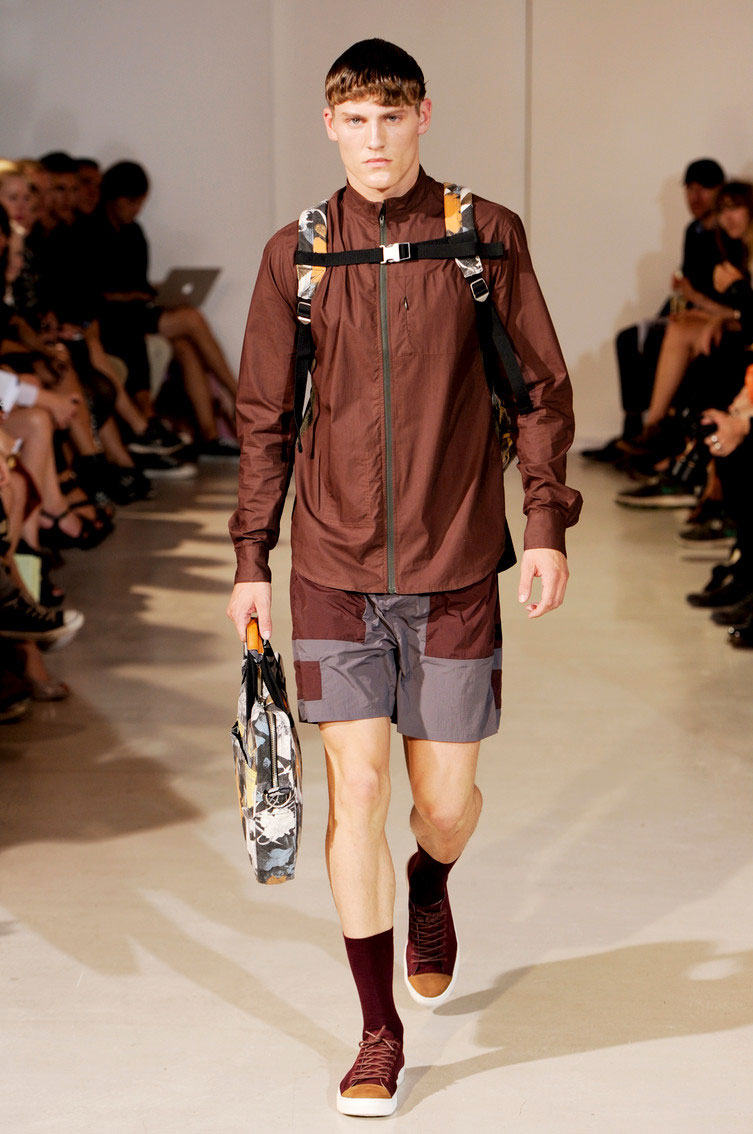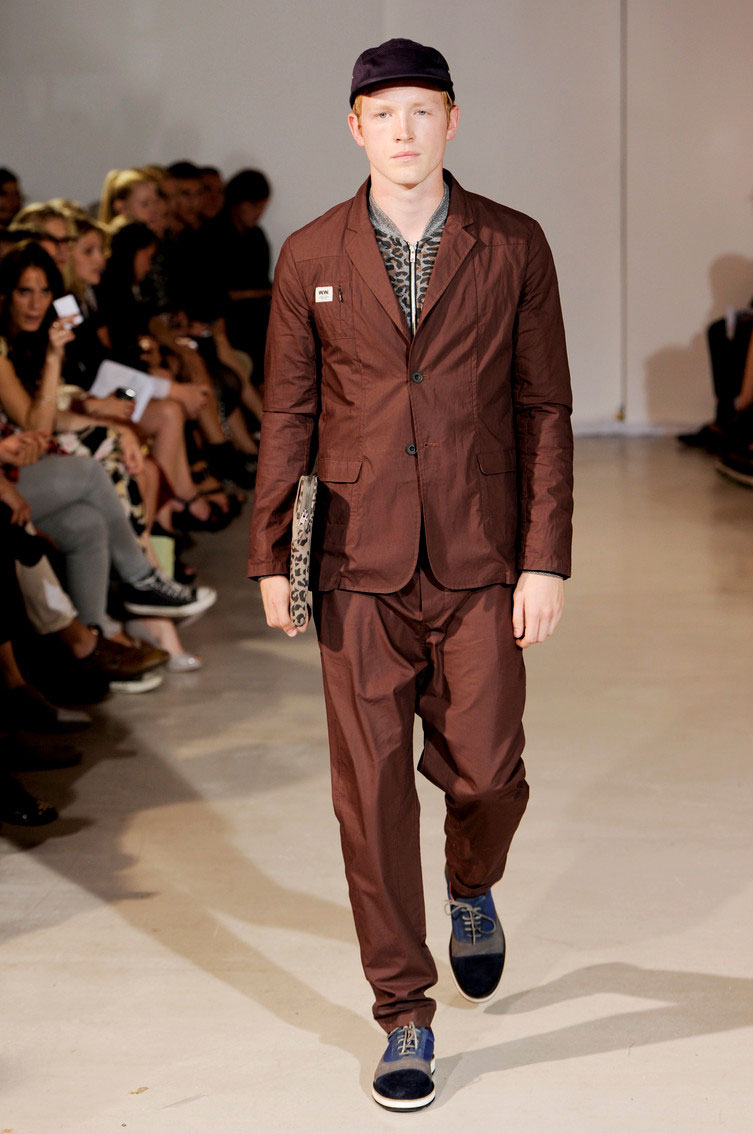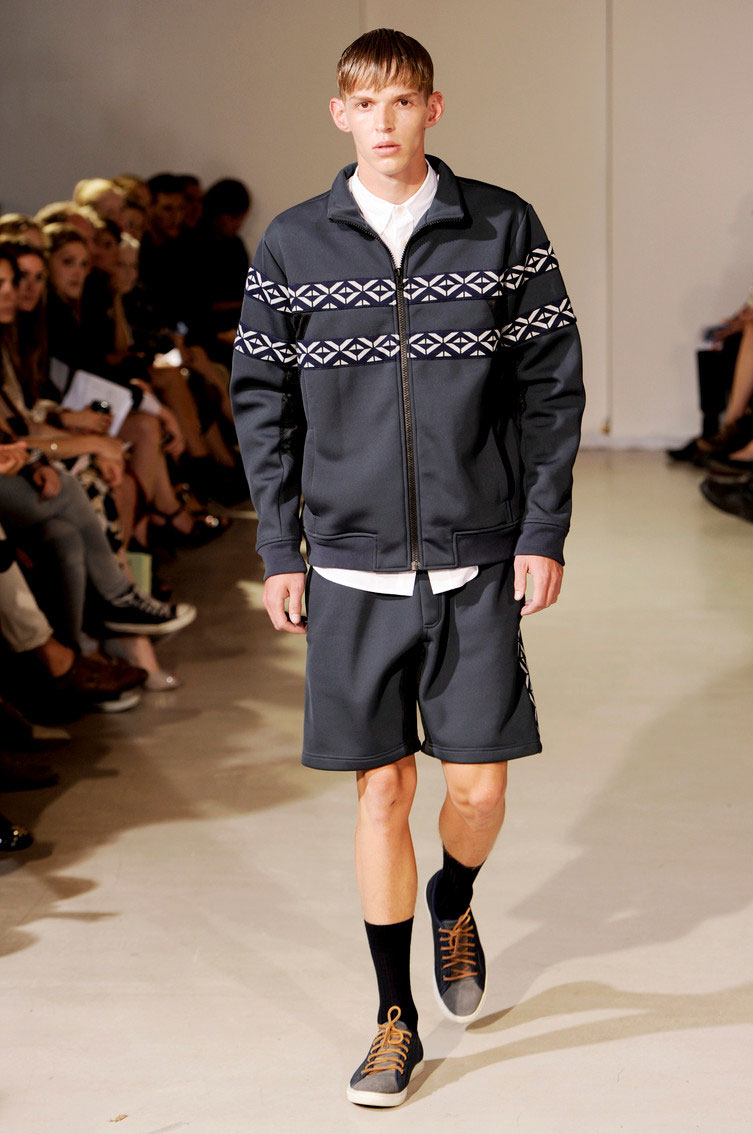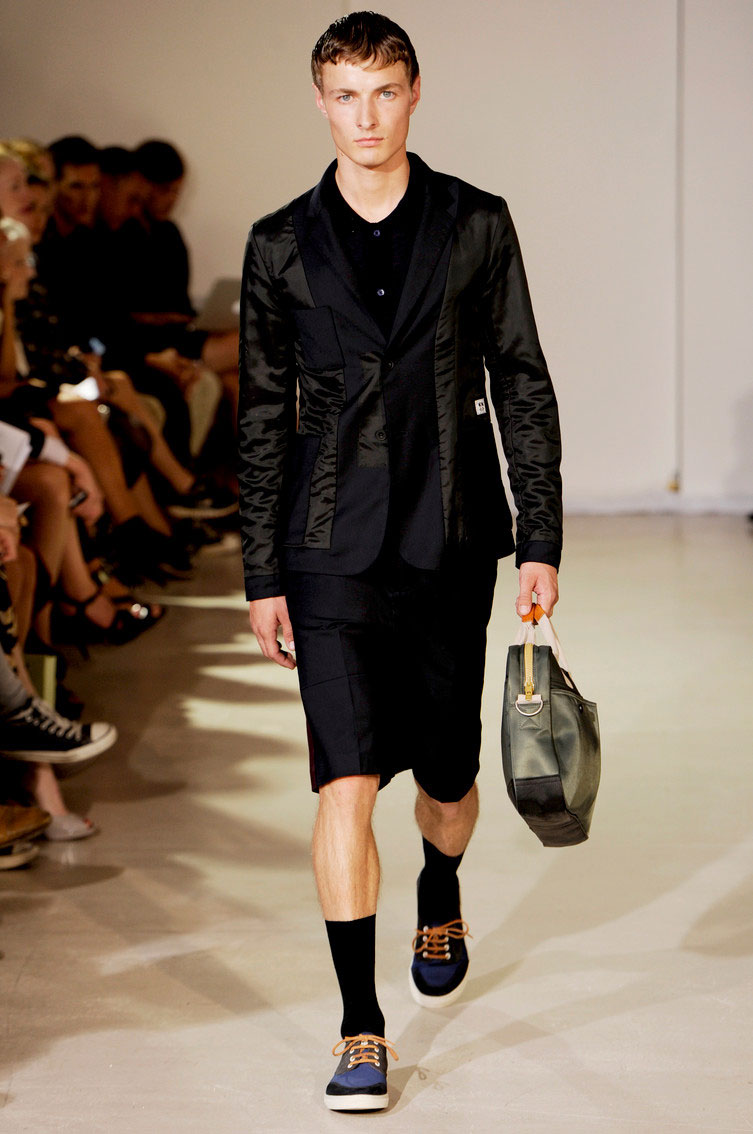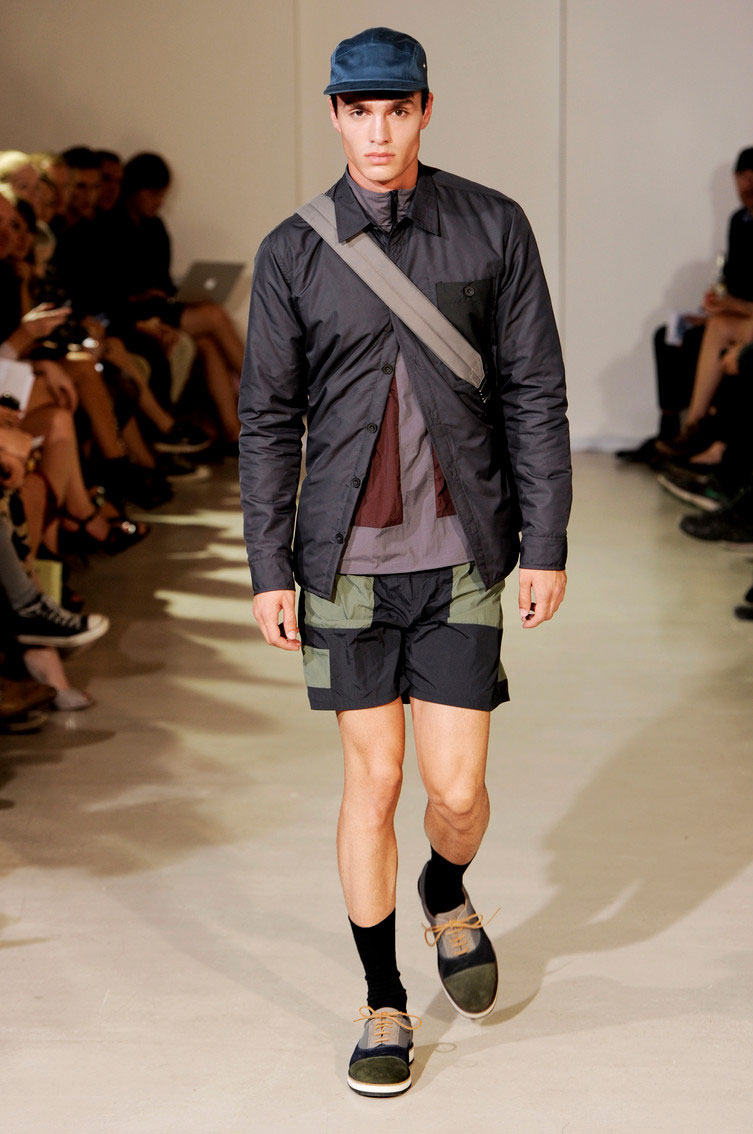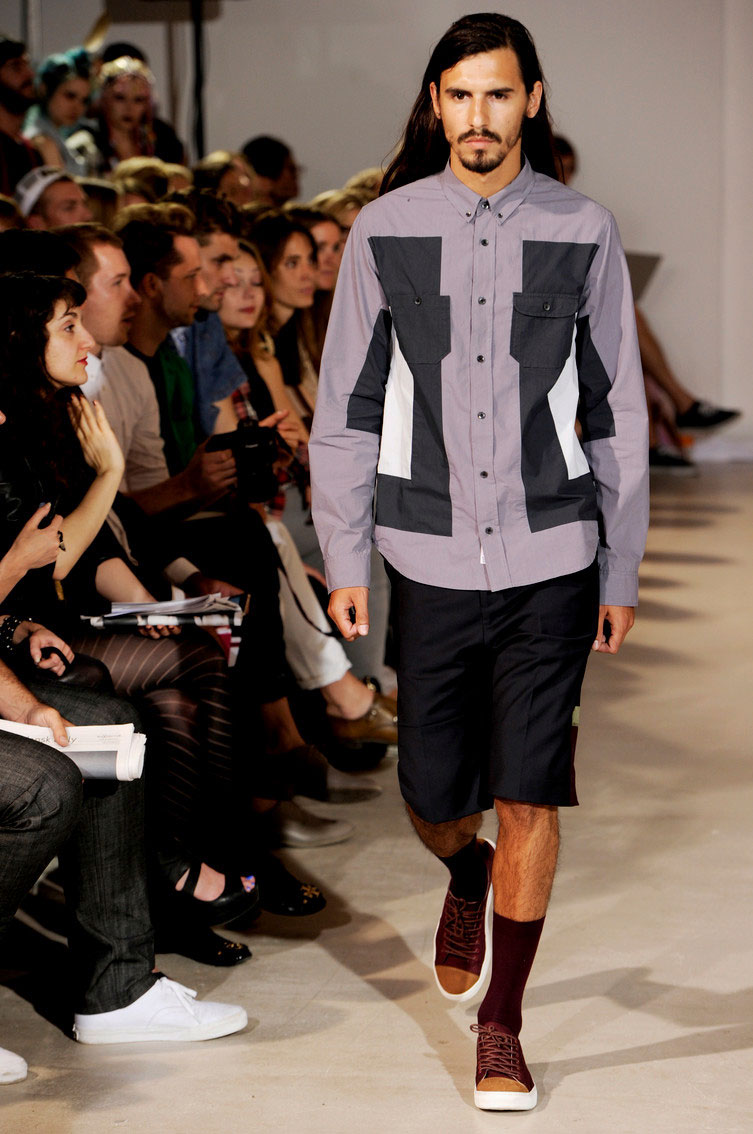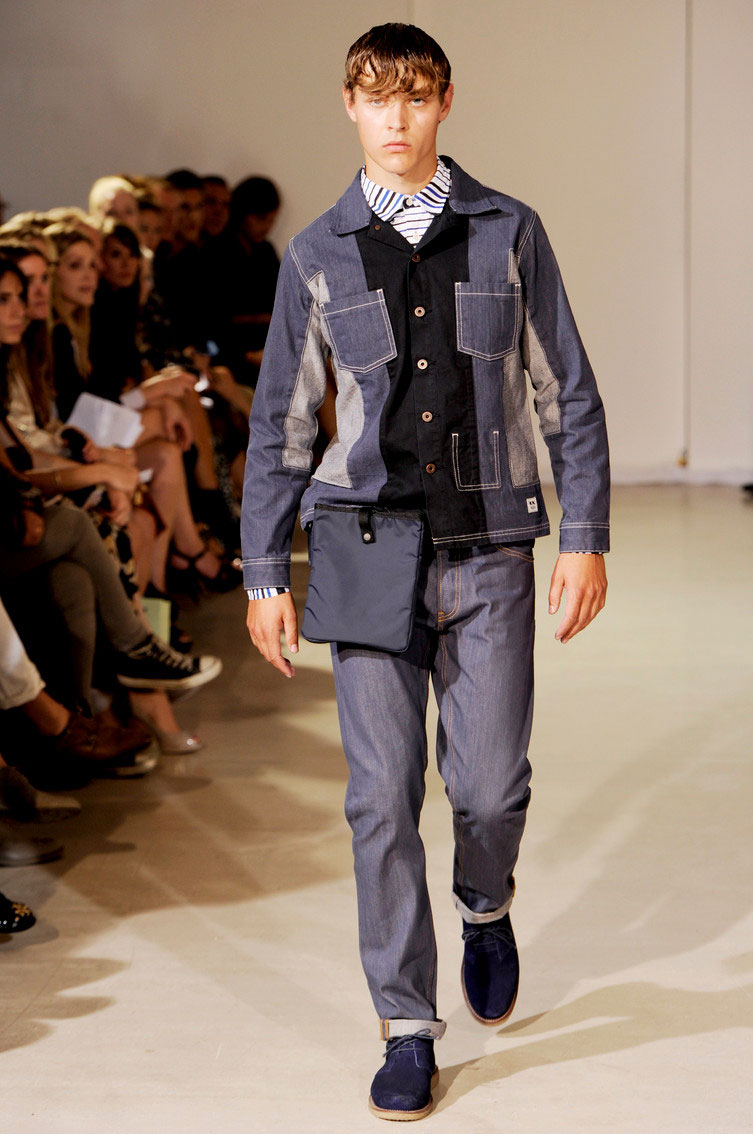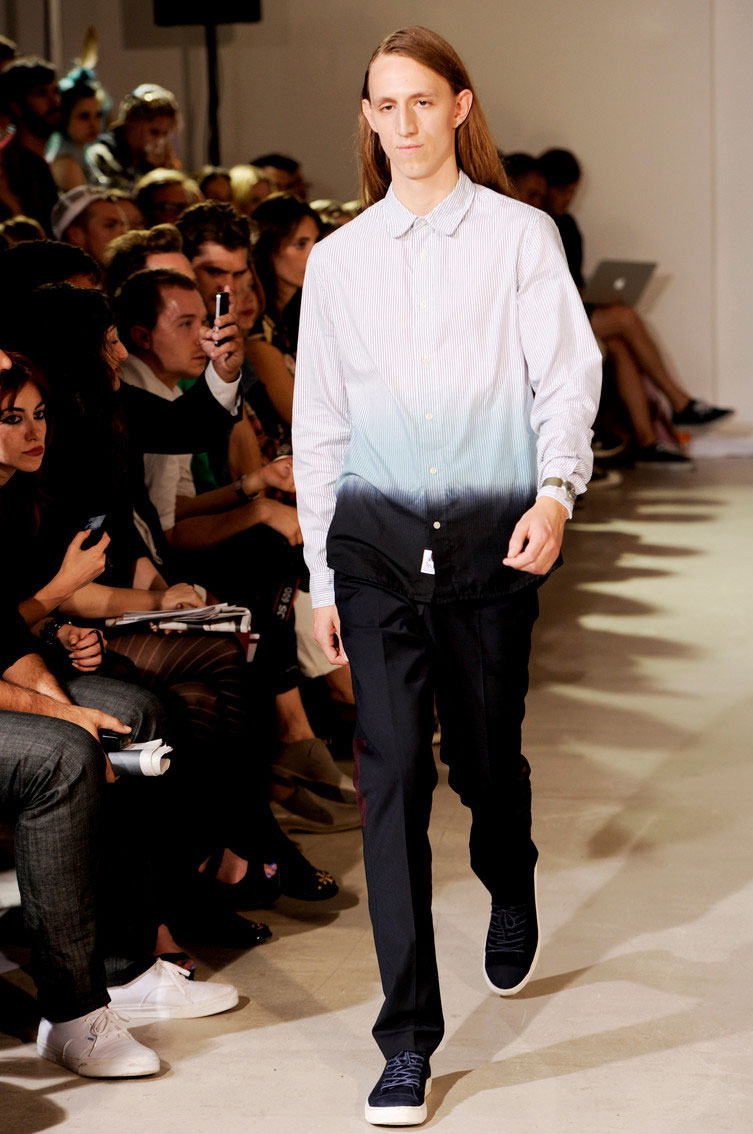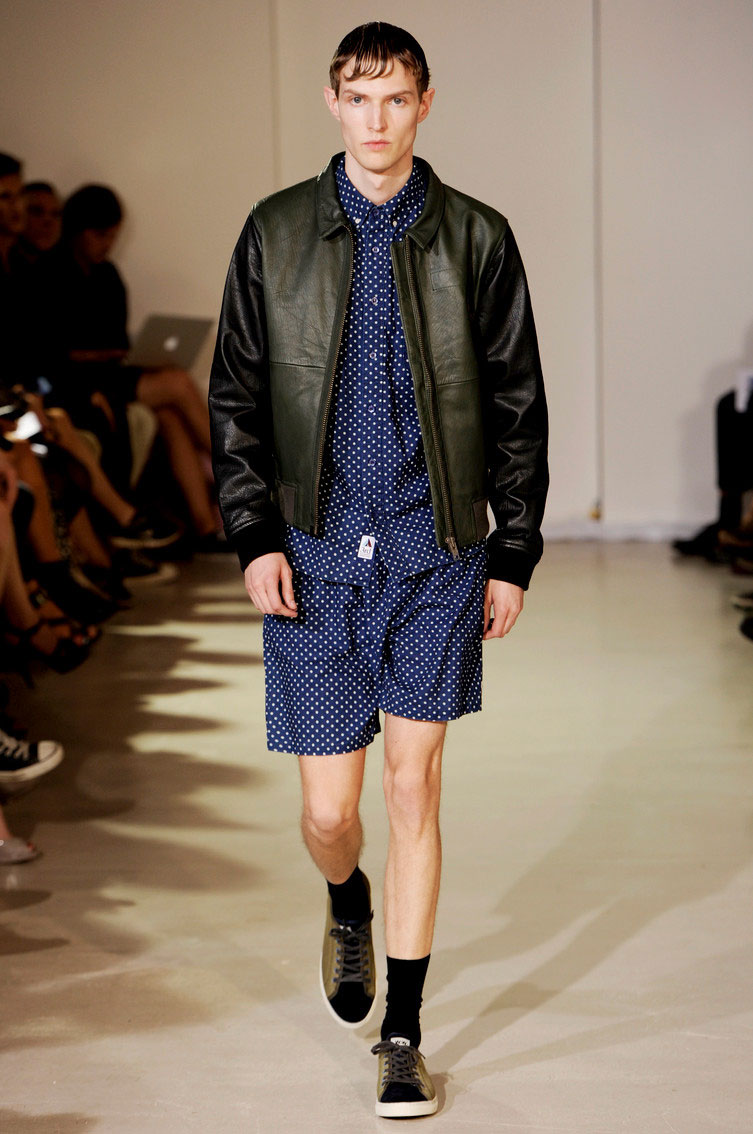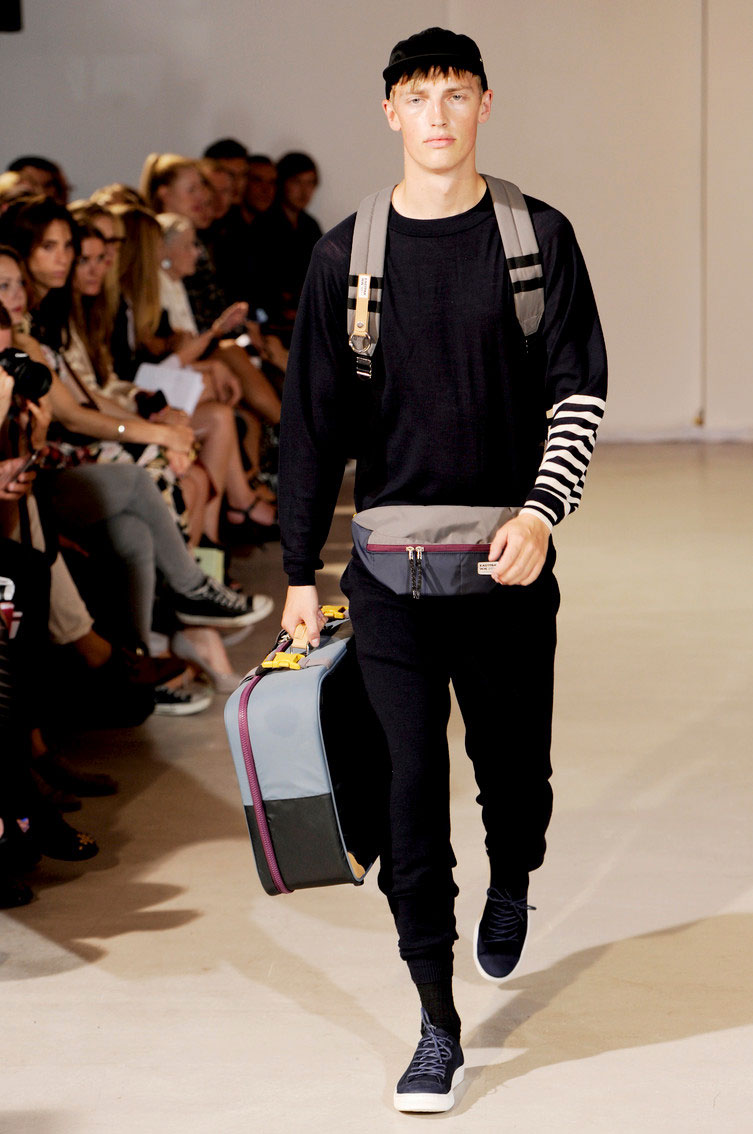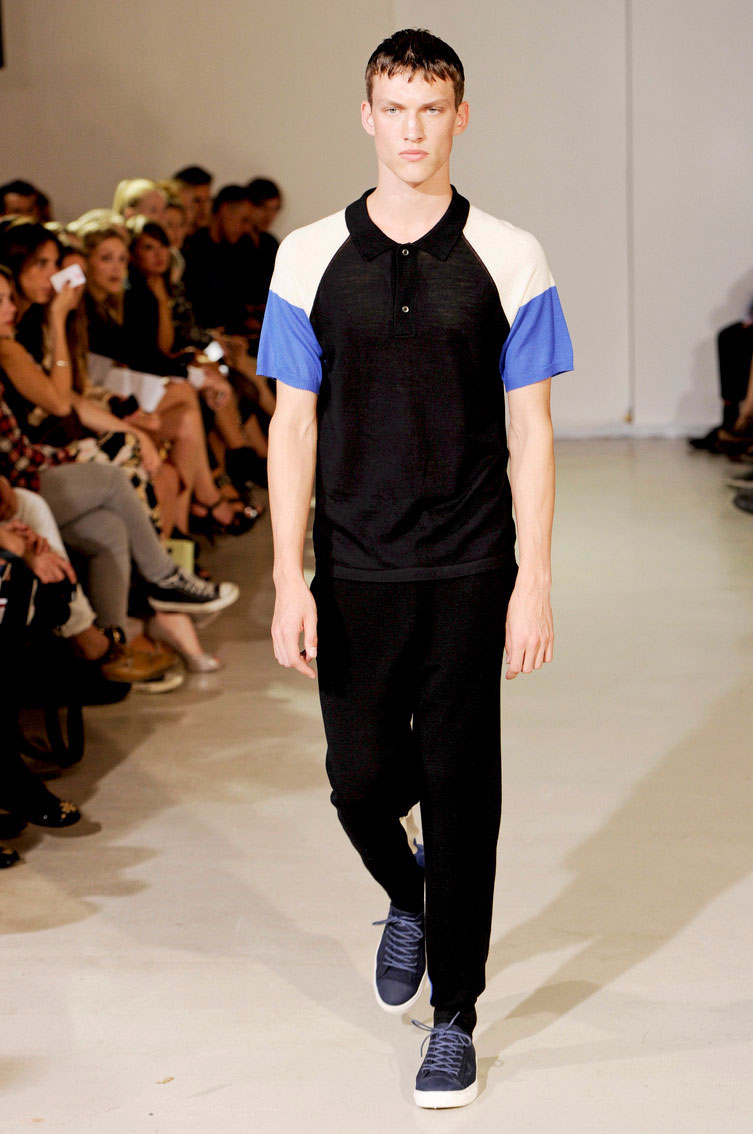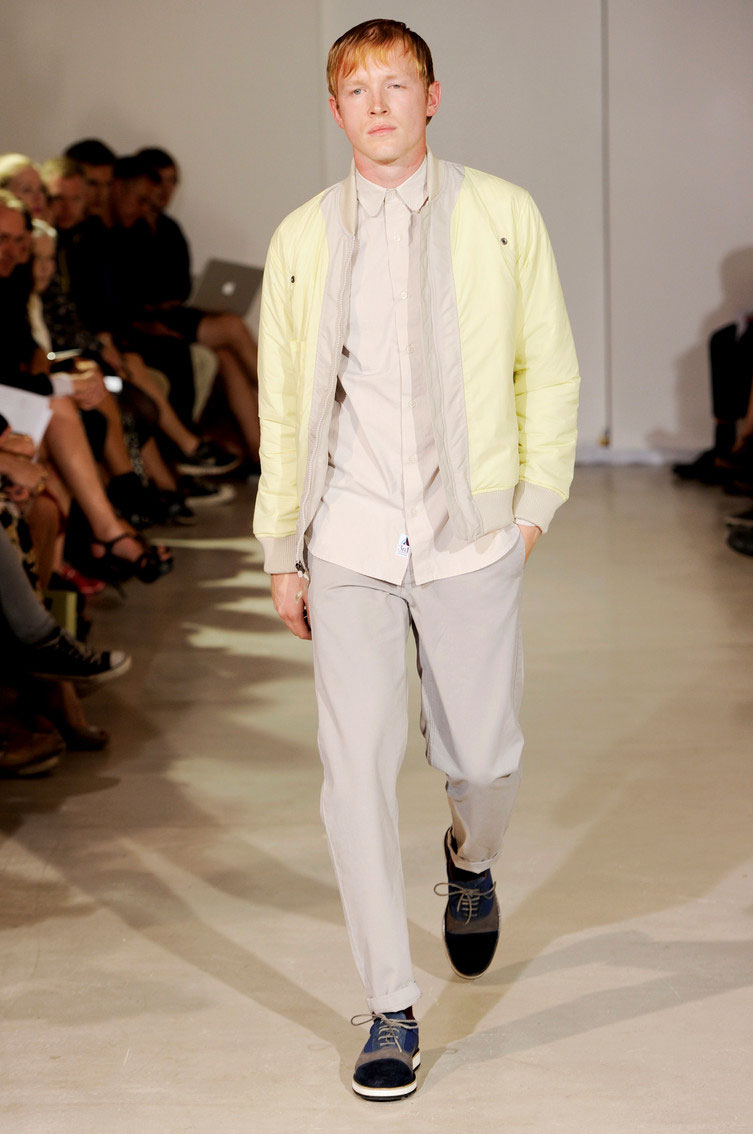 Danish brand Wood Wood presented their Spring/Summer 2013 collection during Copenhagen Fashion Week.
The collection is inspired by the phenomenon "Summer of Love", that took place first in 1967's San Francisco – center of the Hippie movement, and the later "Second Summer of Love" in Great Britain around 1988-89, where rave culture and Acid House exploded along with the introduction of MDMA.
Both were significant movements which dealt with the confrontation and liberation from existing social systems, and both were driven by an incredibly positive and engaging energy.
This energy is what fuelled Wood Wood to work with the concept of a third "Summer of Love". The Spring/Summer collection pulls in elements from the two historic movements and is guided into contemporary fashion with a distinct combination of tailoring and the recognisable Wood Wood aesthetic with its casual and street inspired items as well as references to performance sports.
The 3rd movement exudes a calm and warm positivity in its subtle colourways, selecting puce and brown tones to be this season's new base, along with classic navy, antique whites, army colours and grey melanges. This toned down base is brought into life by pop up blues and yellows and the unique prints that W.W. is renowned for, this time round a distorted animal pattern, electric coloured florals and an ethnic bead print.
Fabrics, this season, include two-toned suiting wools and cotton twills, crinkled nylon in block panels, printed denim, track suit jersey and printed transparent silk organza.
Working with iconic styles such as trench coats, bomber jackets, M65s, wind-breakers, track-tops on both the men's and the women's line all help to emphasise the unisex look which is significant for the brand.