Detoxing, cleansing, juicing, exercising, it must be the New Year! We are kicking off 2023 with flushing out damaging chemicals in the body and going clean. You don't need to wait to summer to feel your best, winter detoxes are growing in popularity as many of us are fighting hibernation bloat and harnessing our energy. If there is anything the past three years has taught us, it is to take care of ourselves. Beauty lovers have been raving about JSHealth online with users praising it for tackling bloat and revitalizing stressed and problematic skin. I'm always on the lookout for an all-natural skin hero. So, we turned to the leading Australian wellness and lifestyle brand JSHealth Vitamins to help hit reset on our food intake and cleanse from inside and out, getting us back on track after the excesses of December. Additionally, its Vegan-friendly, Cruelty-free and the packaging is Eco-conscious.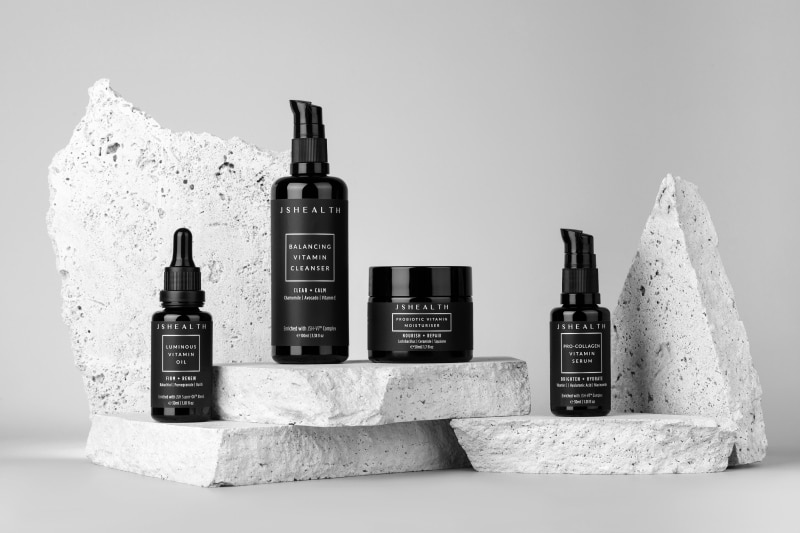 One thing I have learned by trial and error over the years is that nothing rapid works, a seven-day detox won't help with long-term change and it's better to opt for a one-month gradual cleanse. The art of successfully detoxing the body, I've been told, is taking things slowly. After all the better you begin to feel, the more you are likely to continue.
Believing in the transformational power of nutrients, the JSHealth App was a big help not only so I wouldn't be left to my own devices, but also to keep me from checking socials and news every time I habitually reached for my phone. The platform is a digital nutrition clinic, healthy recipes, daily meal planners, workouts by top trainers, guided meditations and body love support. I started at the beginning of December preempting the festive days to come ahead with targeting my specific concerns of debloating, digestion, and skin.
The association between what you eat and how you feel is 100% real. Admittedly, I wasn't ready to cut out sugar and alcohol, but after establishing my regime this past month, I am ready to make the dietary cuts for the upcoming one. The range is nutritionally formulated and also has supplements to target stress, sleep and anxiety, which I didn't try but hope to in the future as I have developed a more holistic approach over the years. On an exterior level, the winter months fatigue has hit my hair, so I used the ingestible Hair + Energy formula (one of the key ingredients is Zinc) along with the shampoo and conditioner to re-energize my lackluster locks.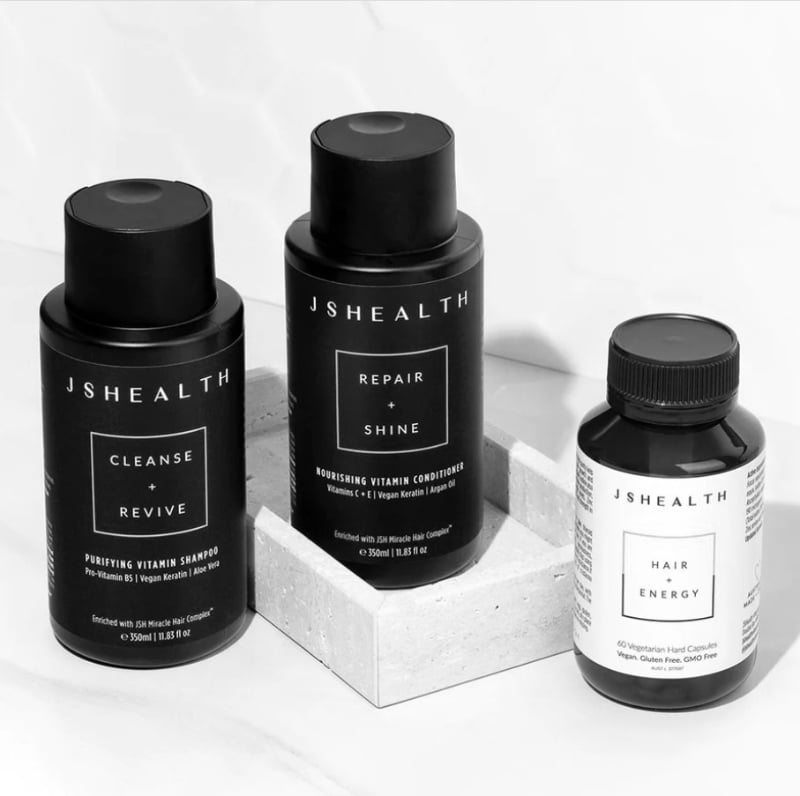 Overall, I have seen great results from JSHealth online, especially on social media, I'm pretty loyal to my perfumes and skin products, but I was looking for something to beat the overall fatigue, bloating, and just looking plain tired. In those areas, JSHealth excelled and the price point was something I could commit to. Both my skin and I are loving the line.