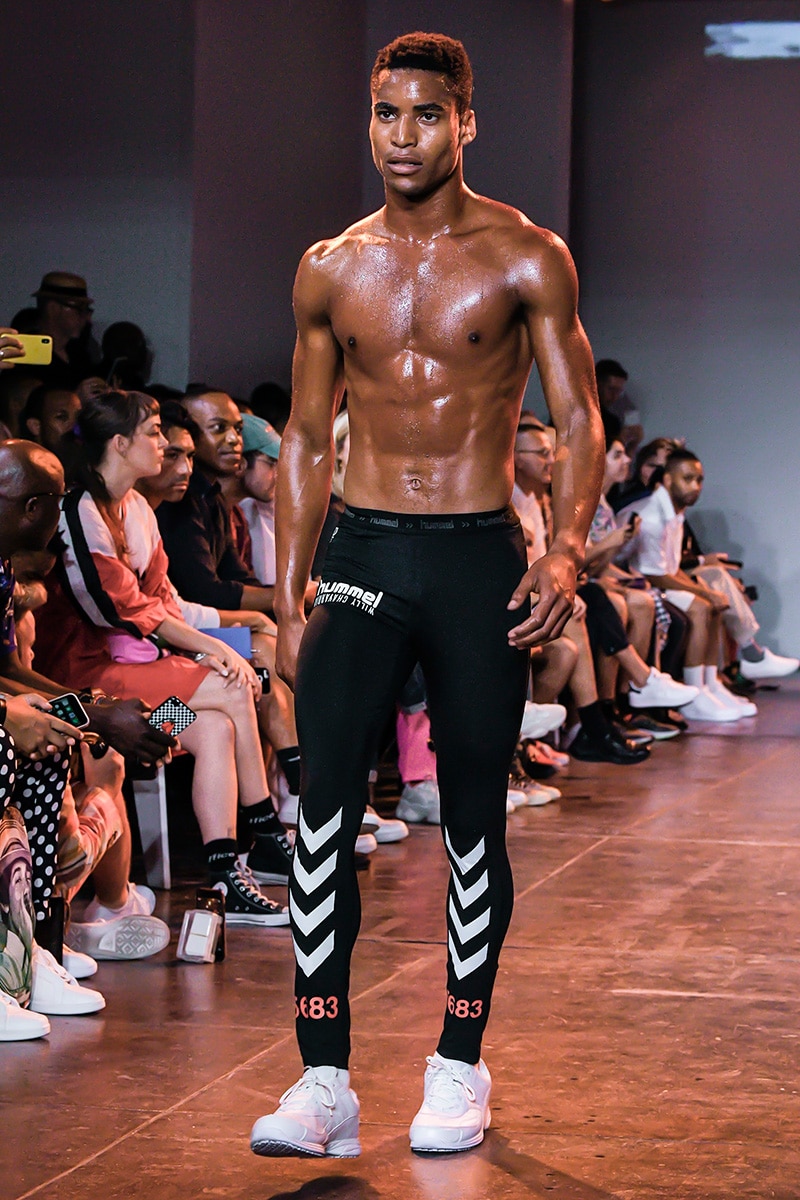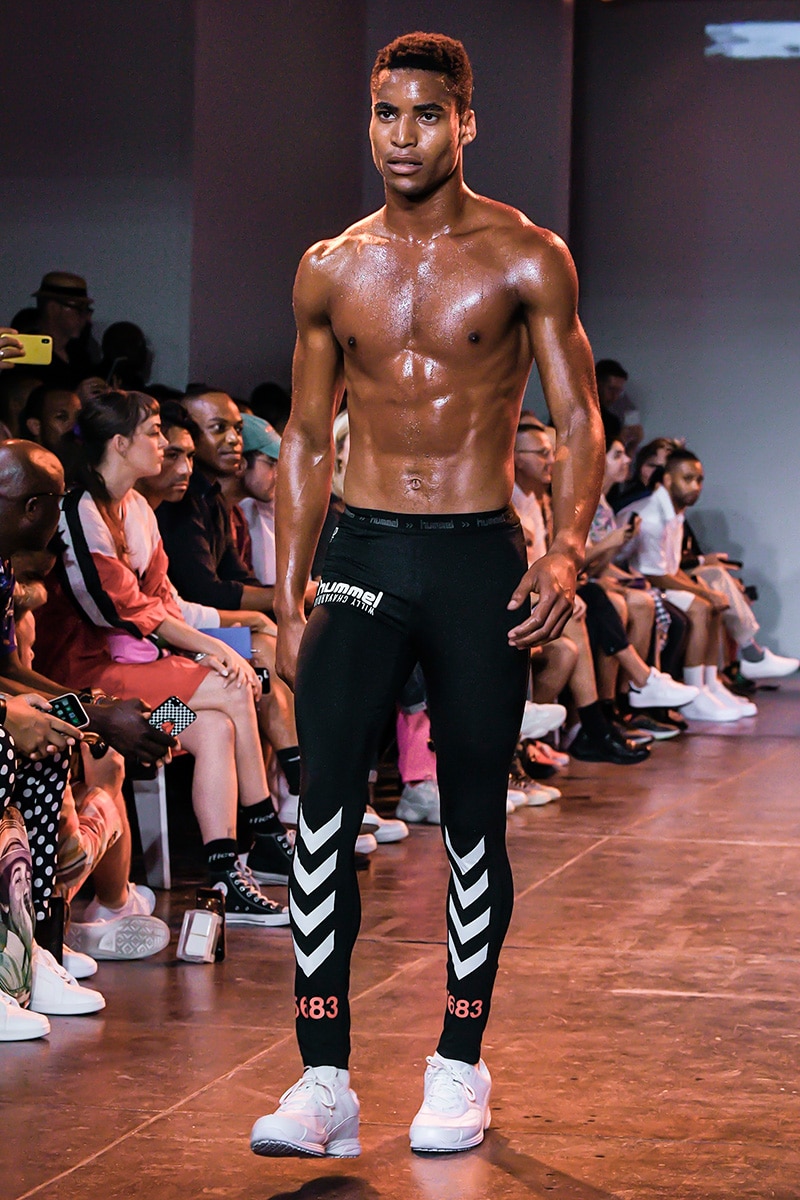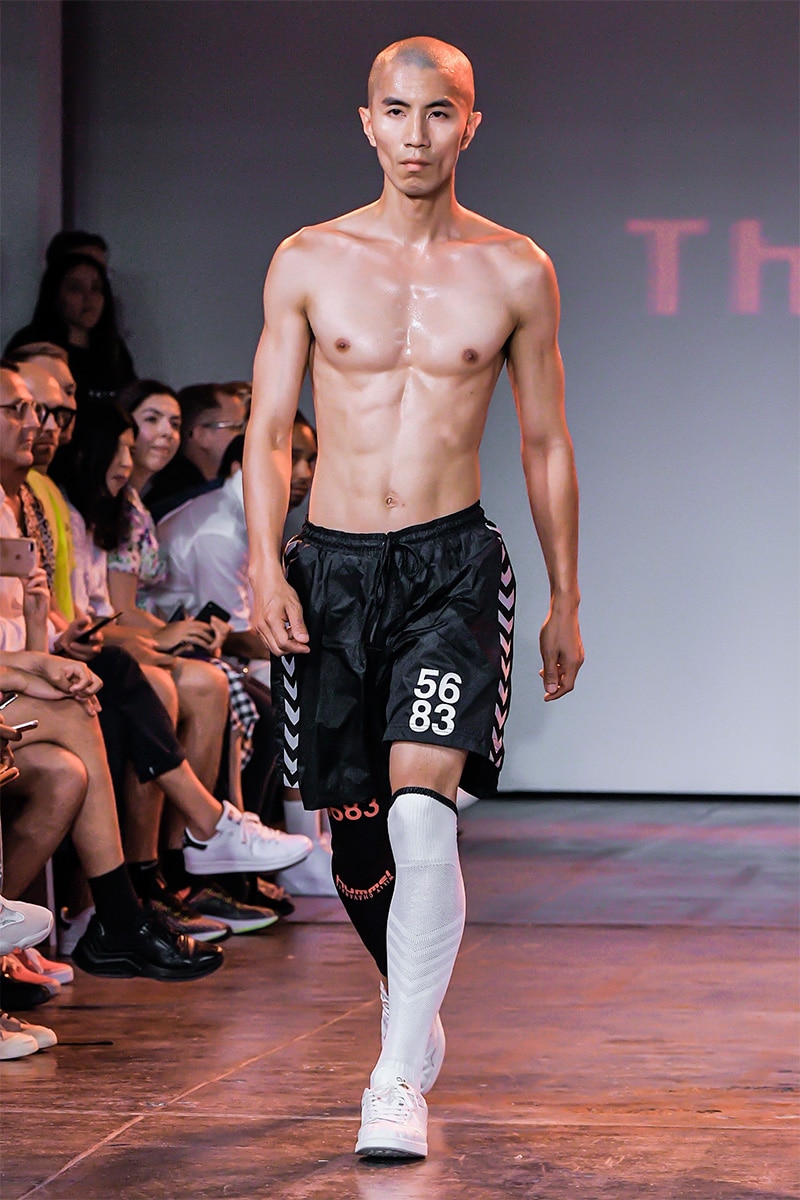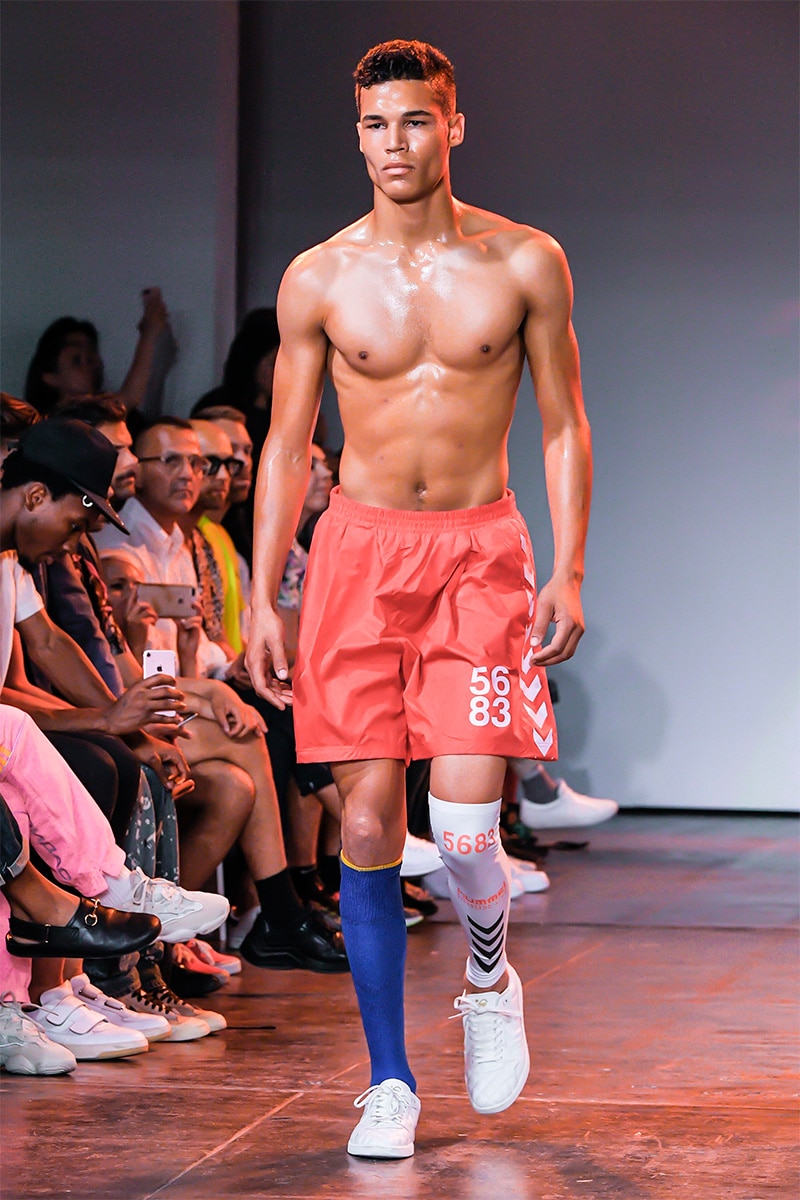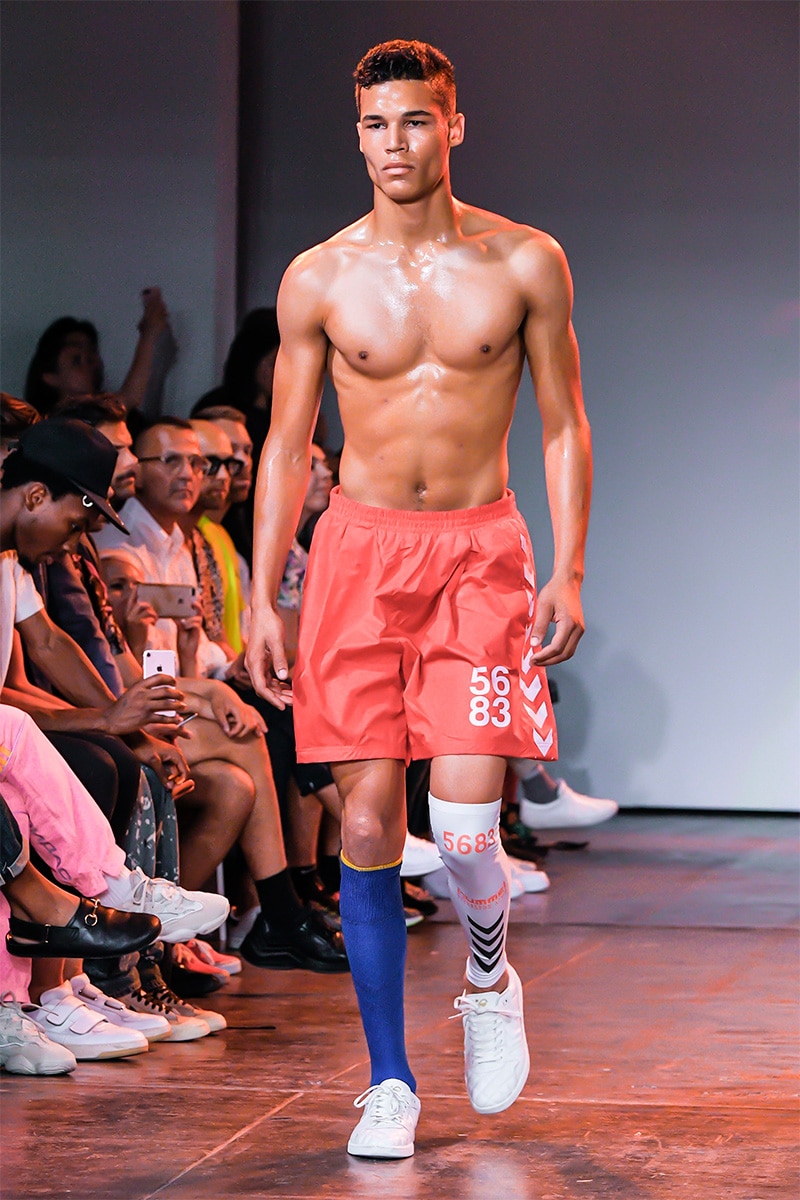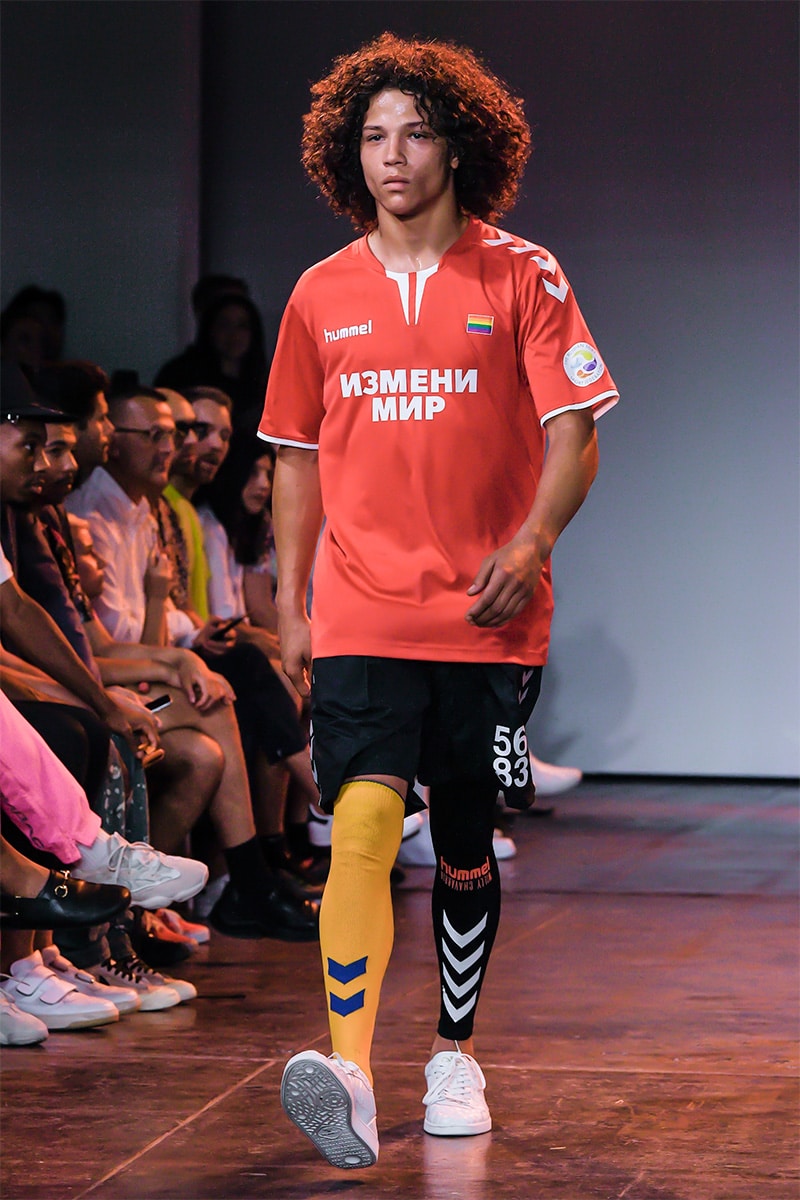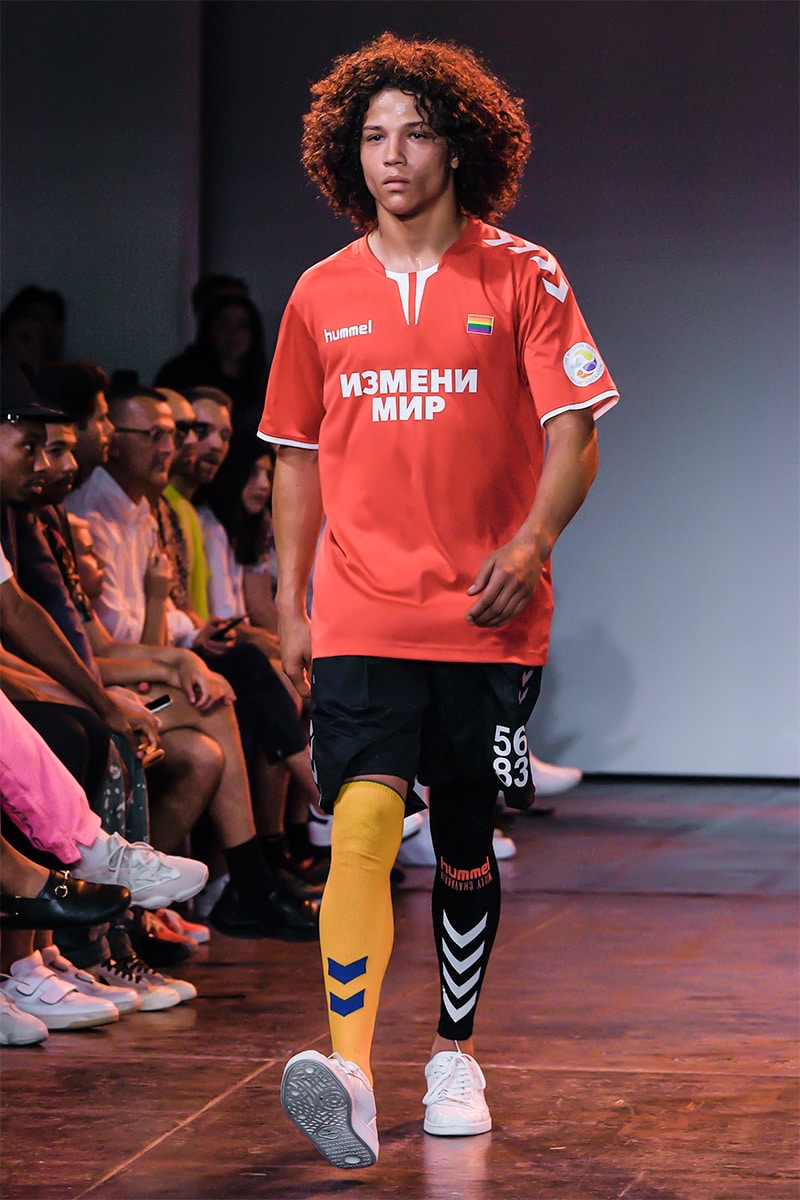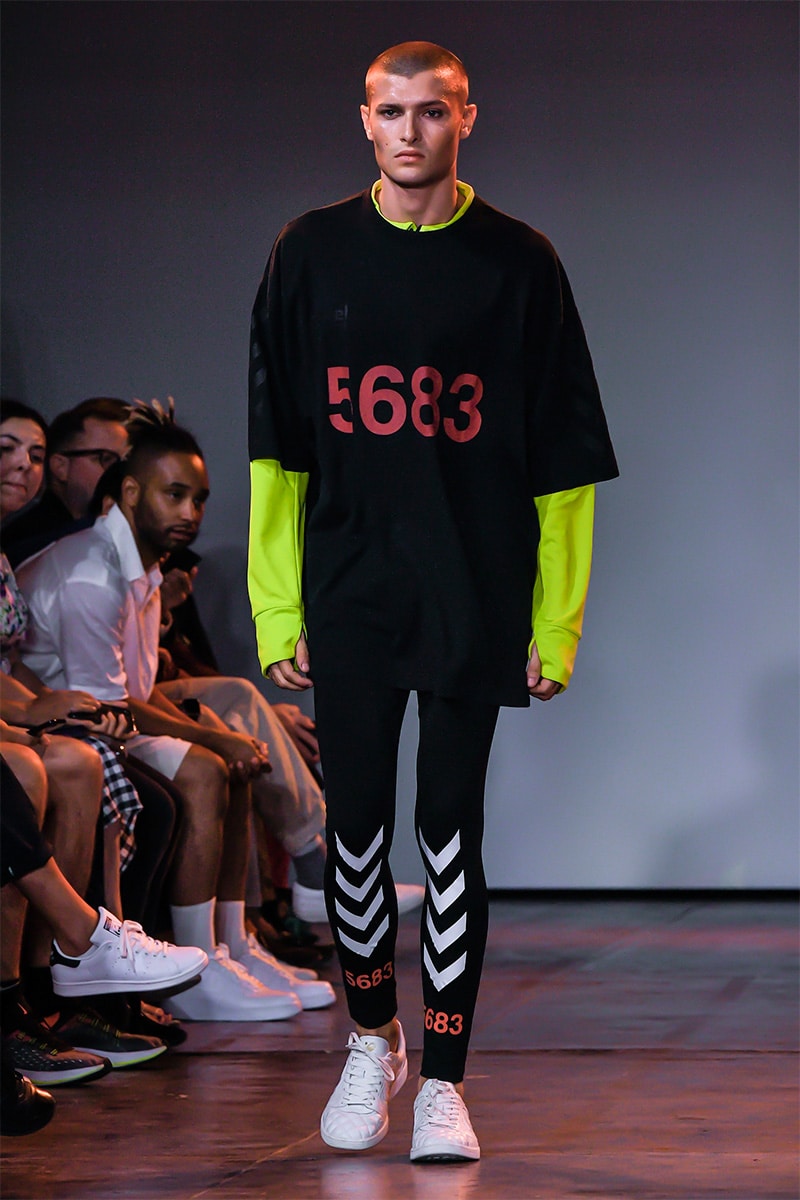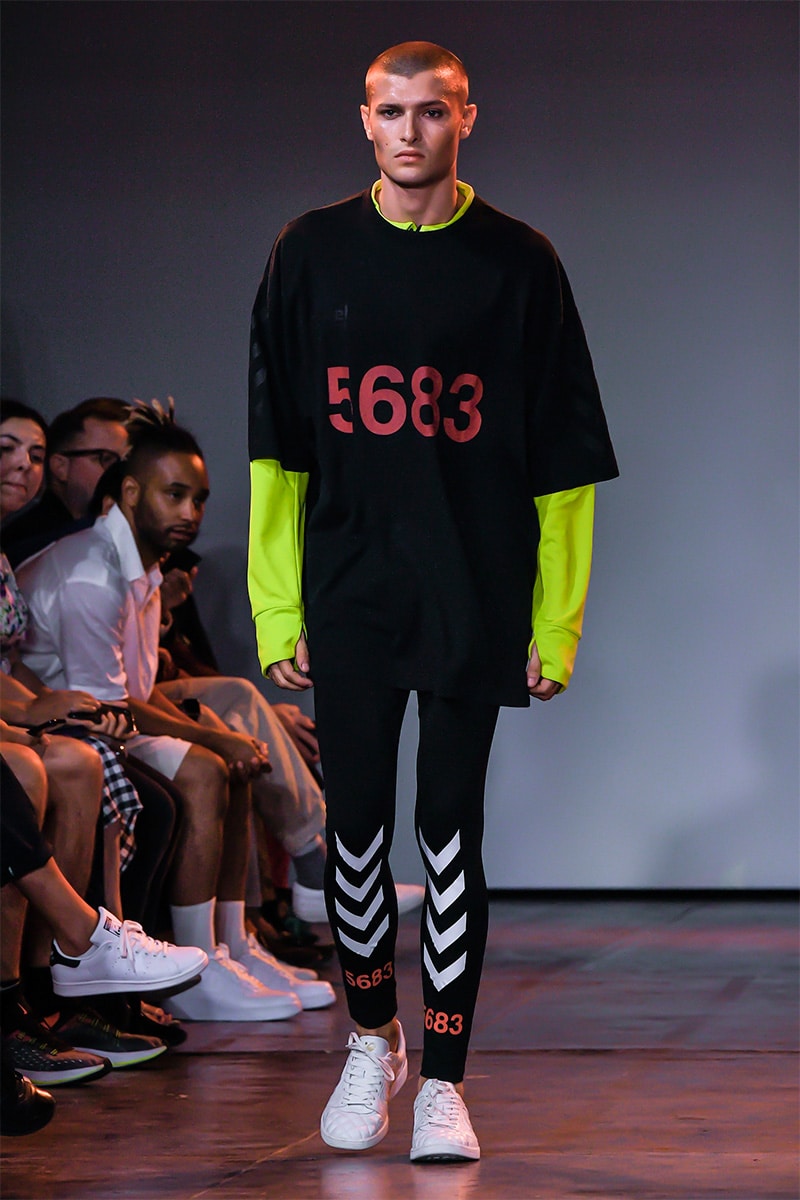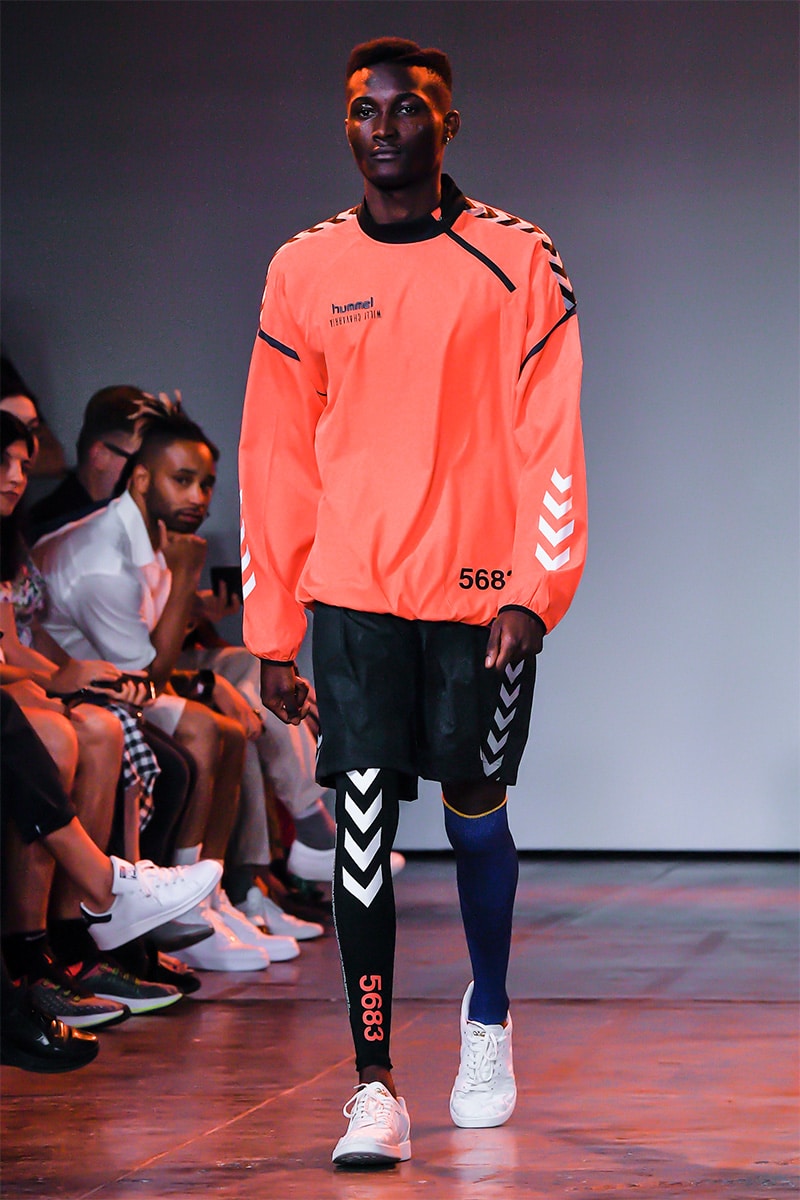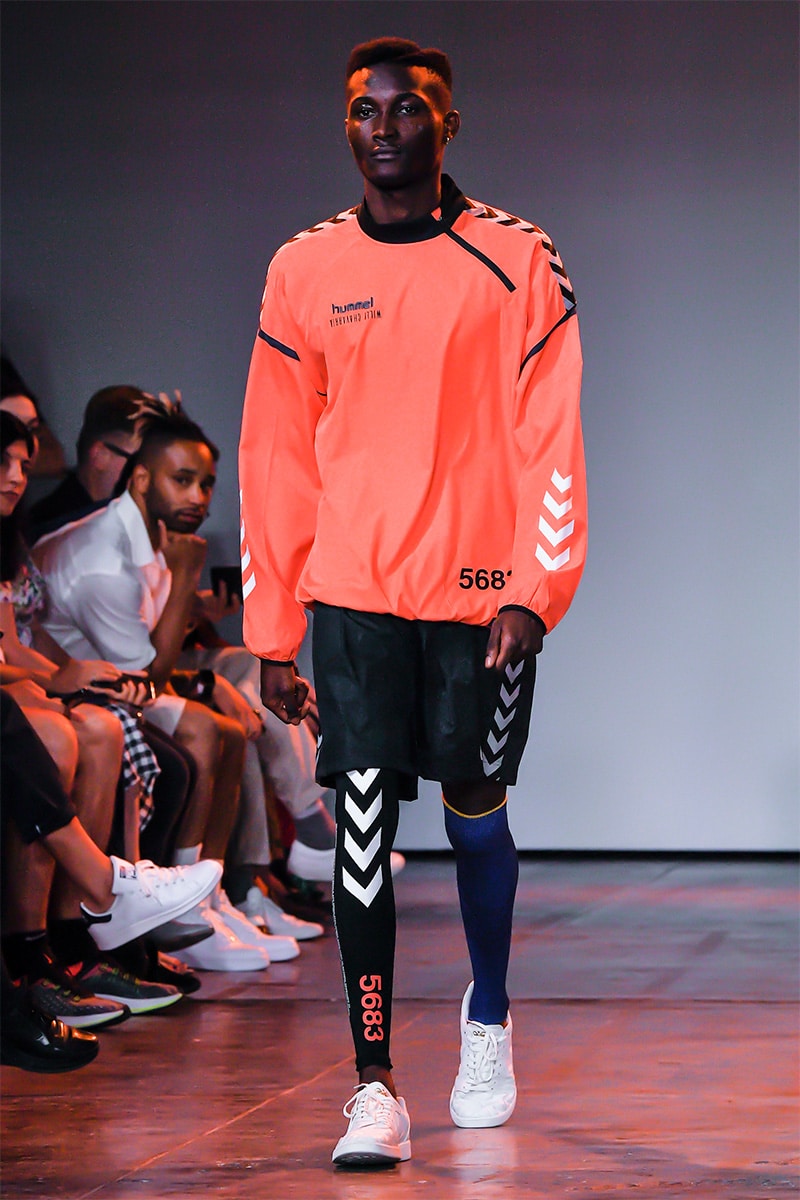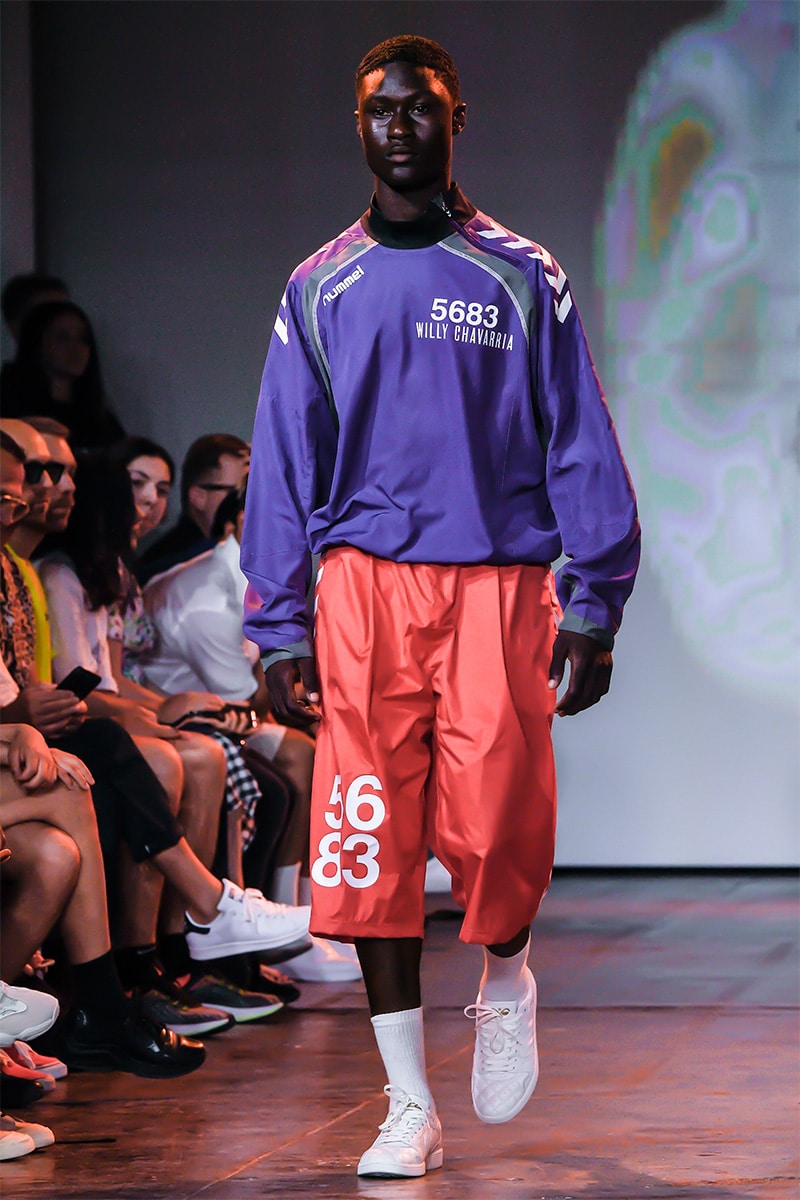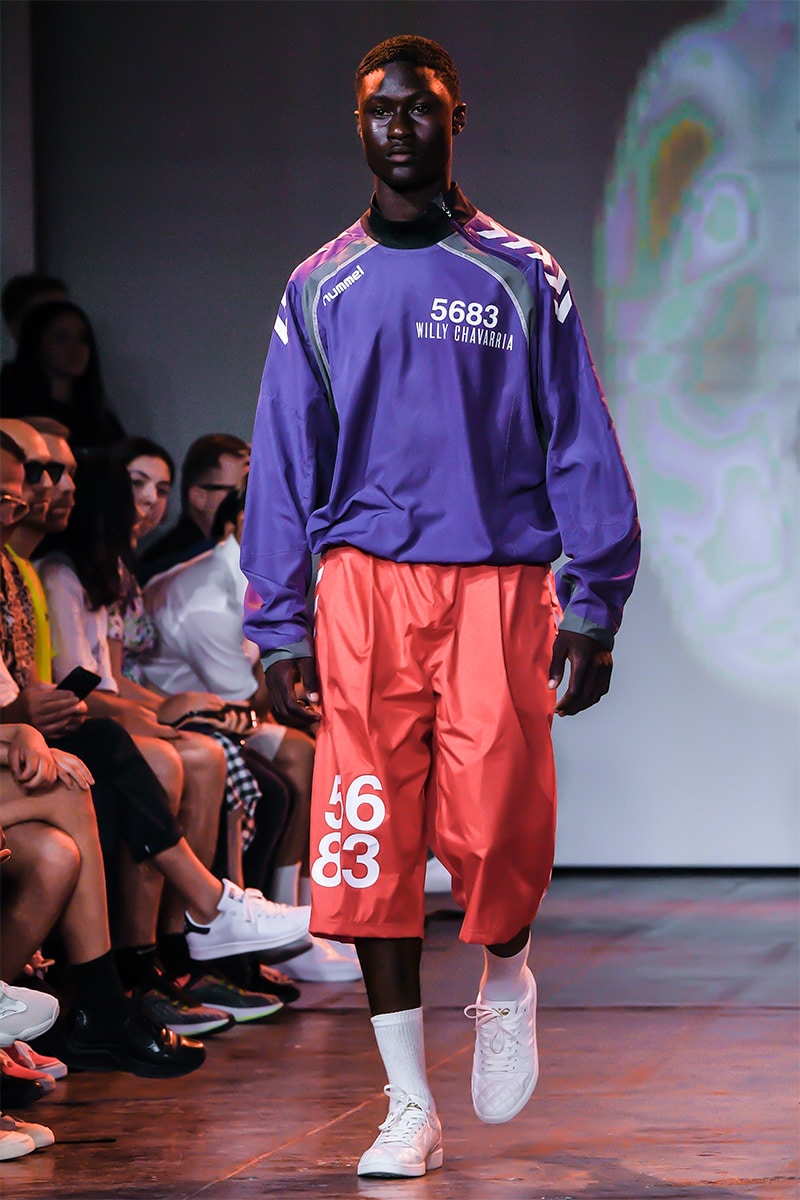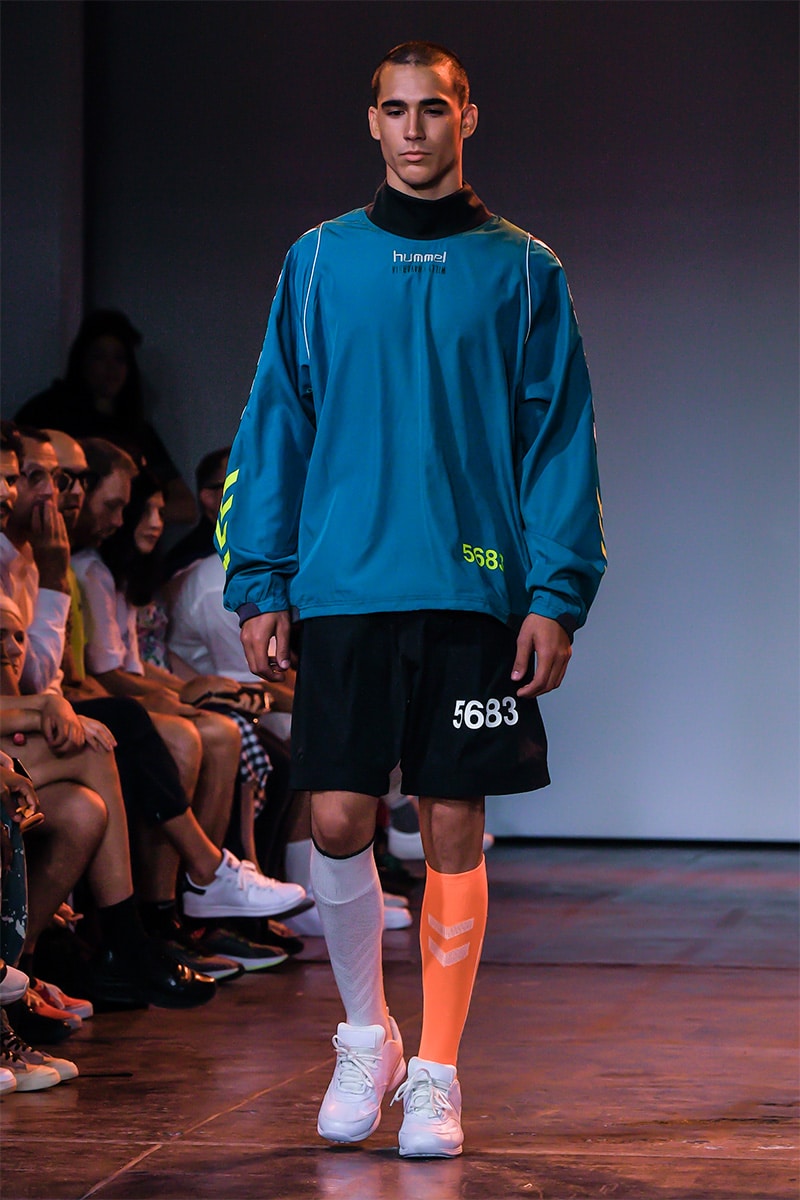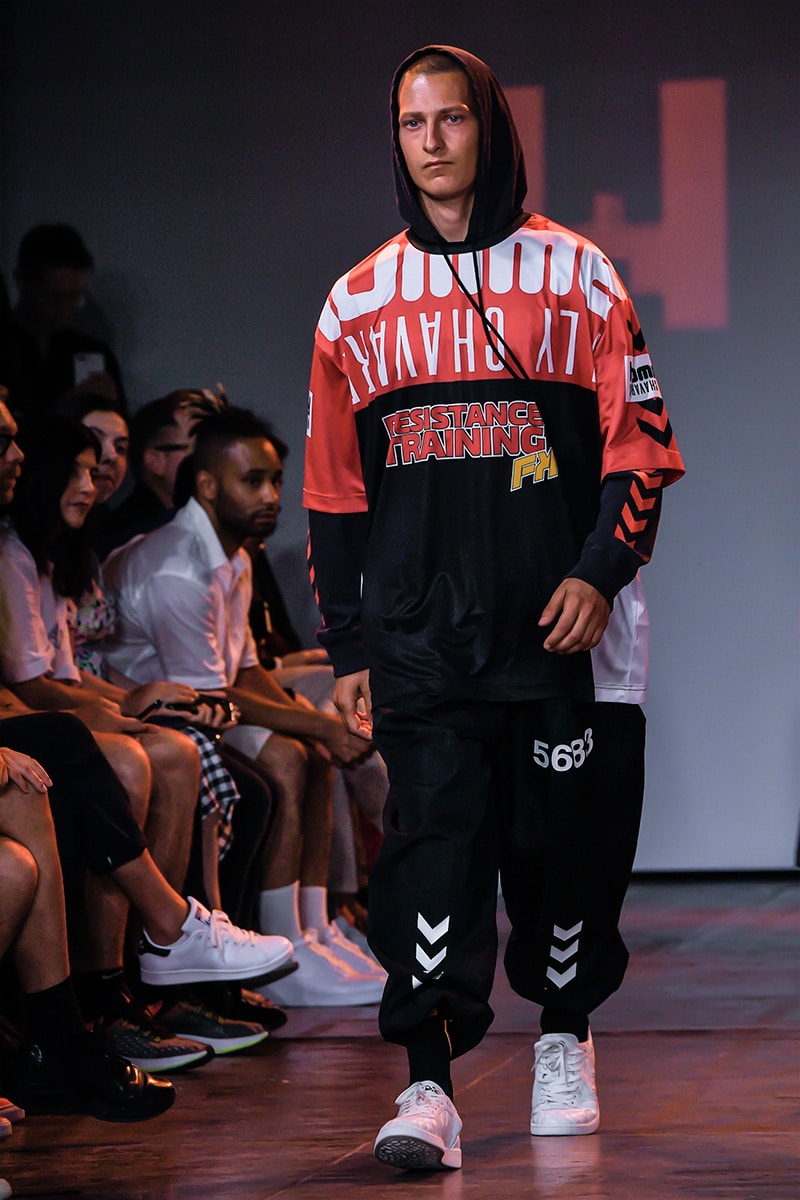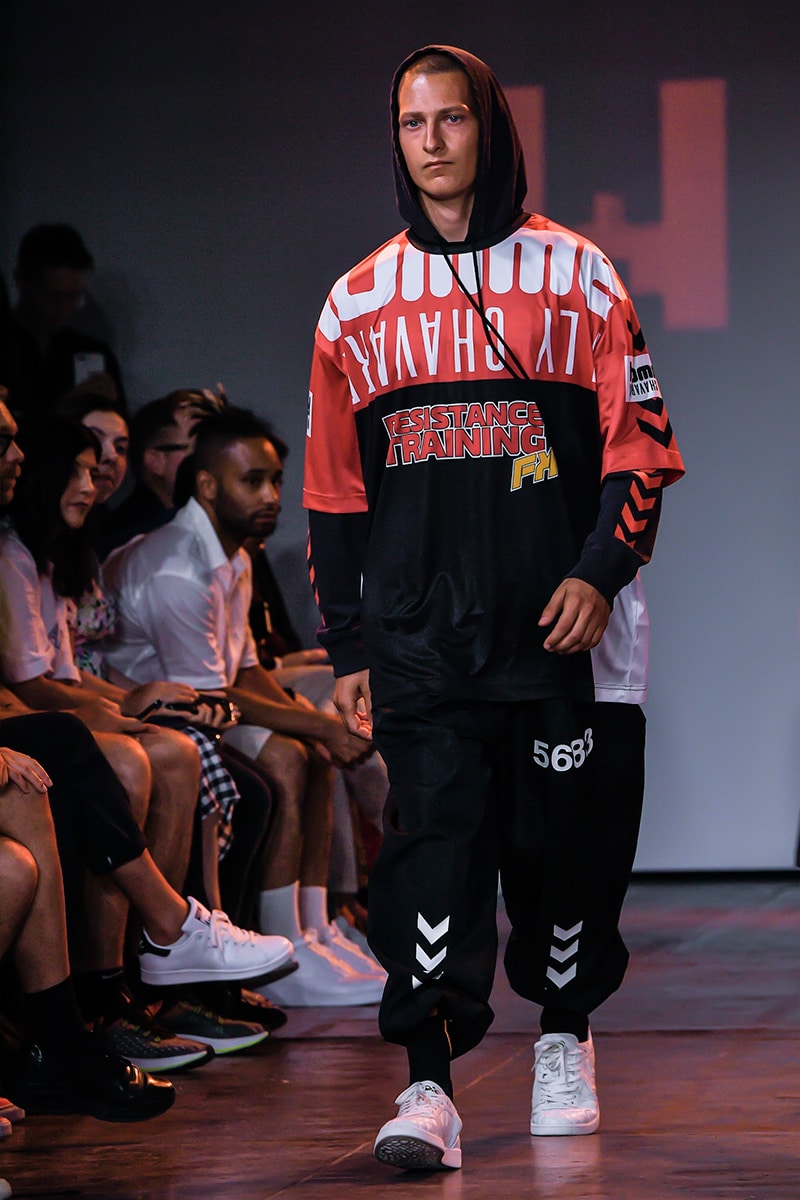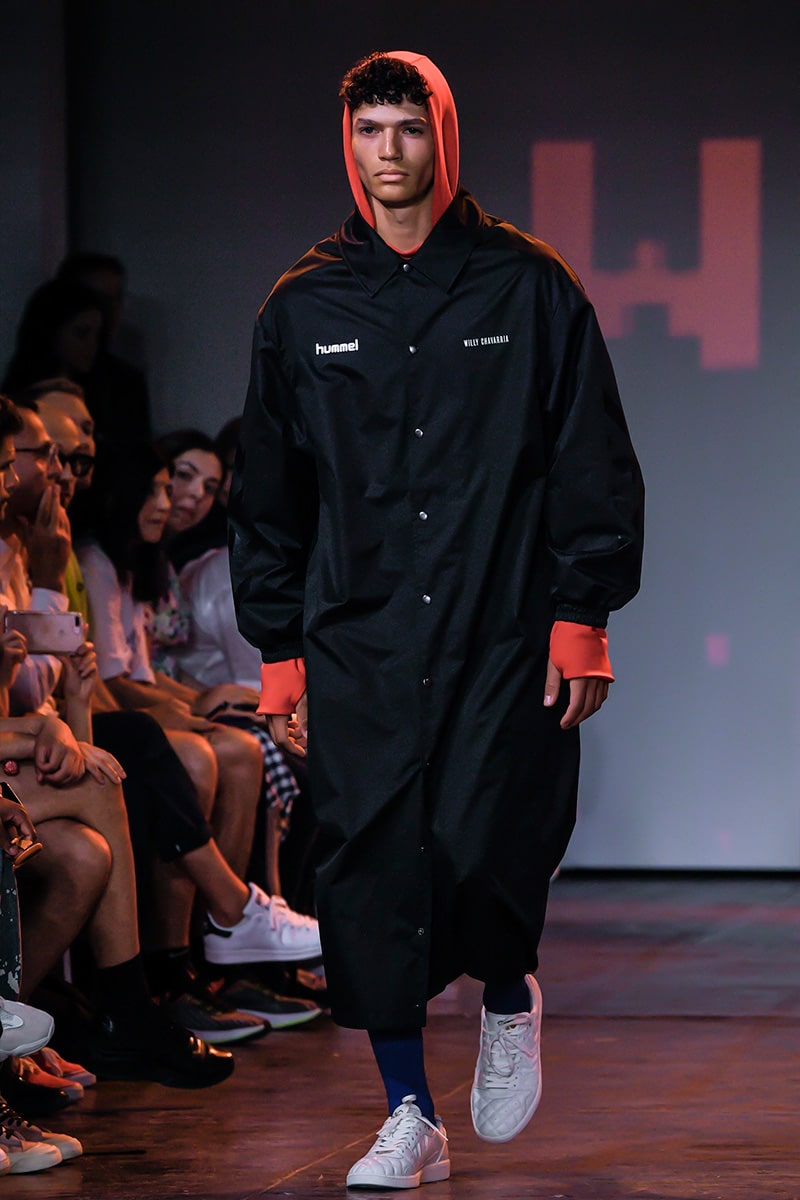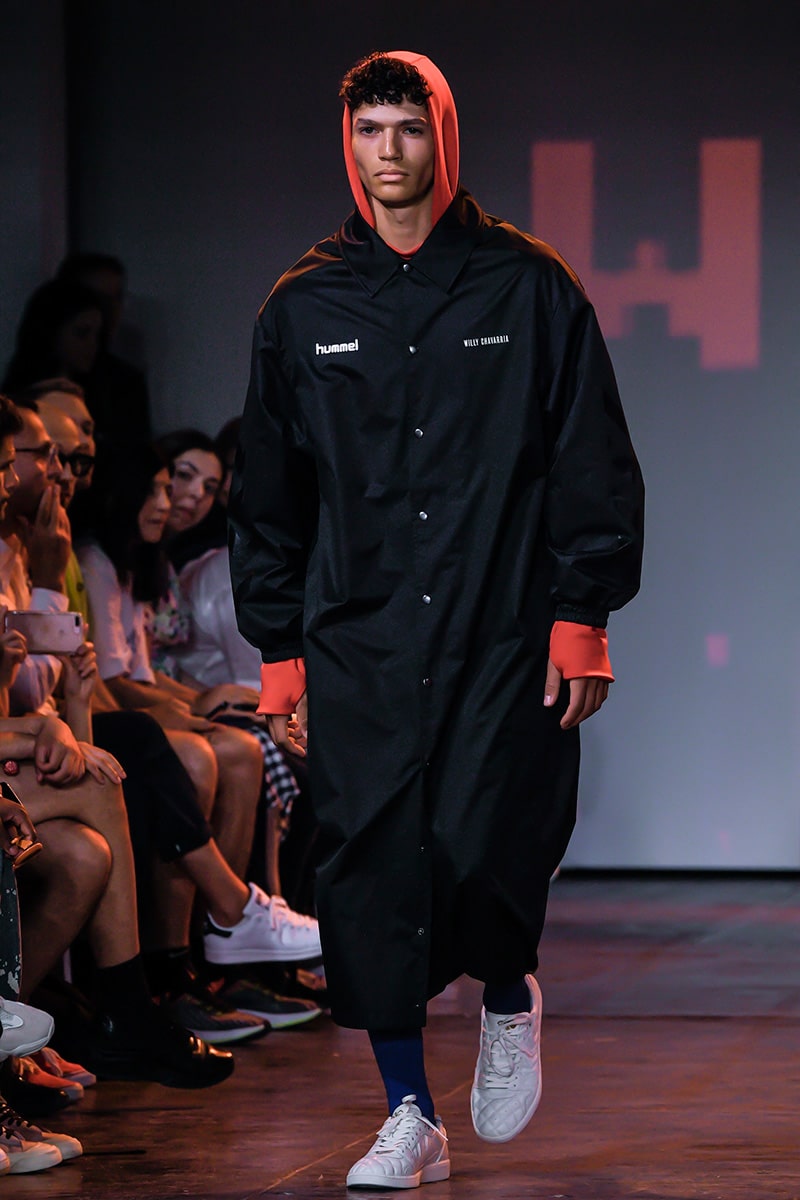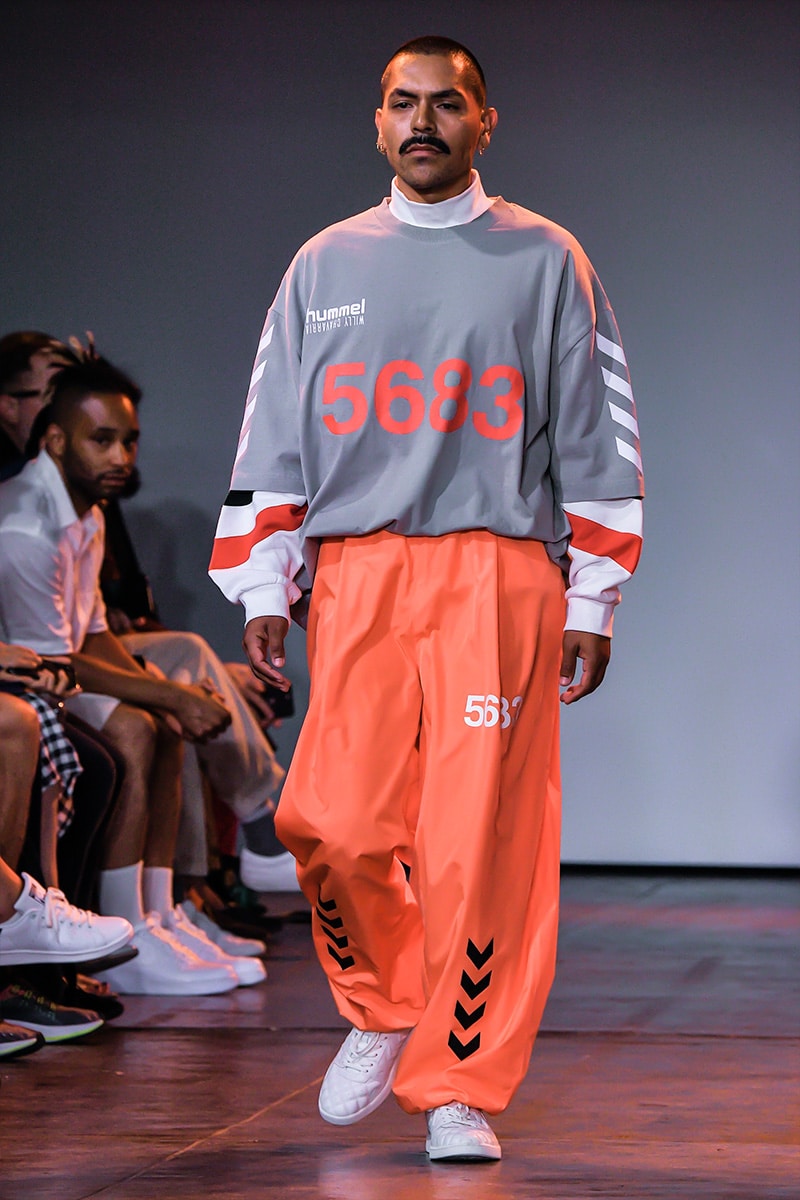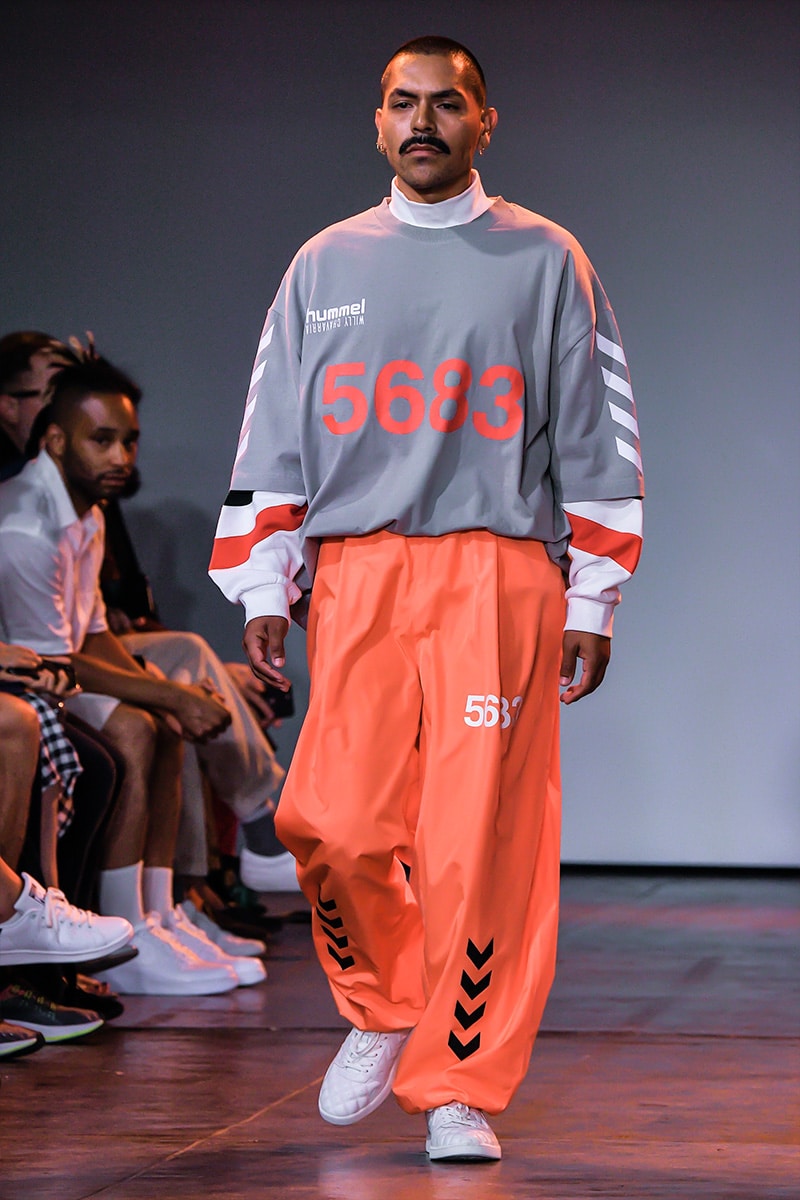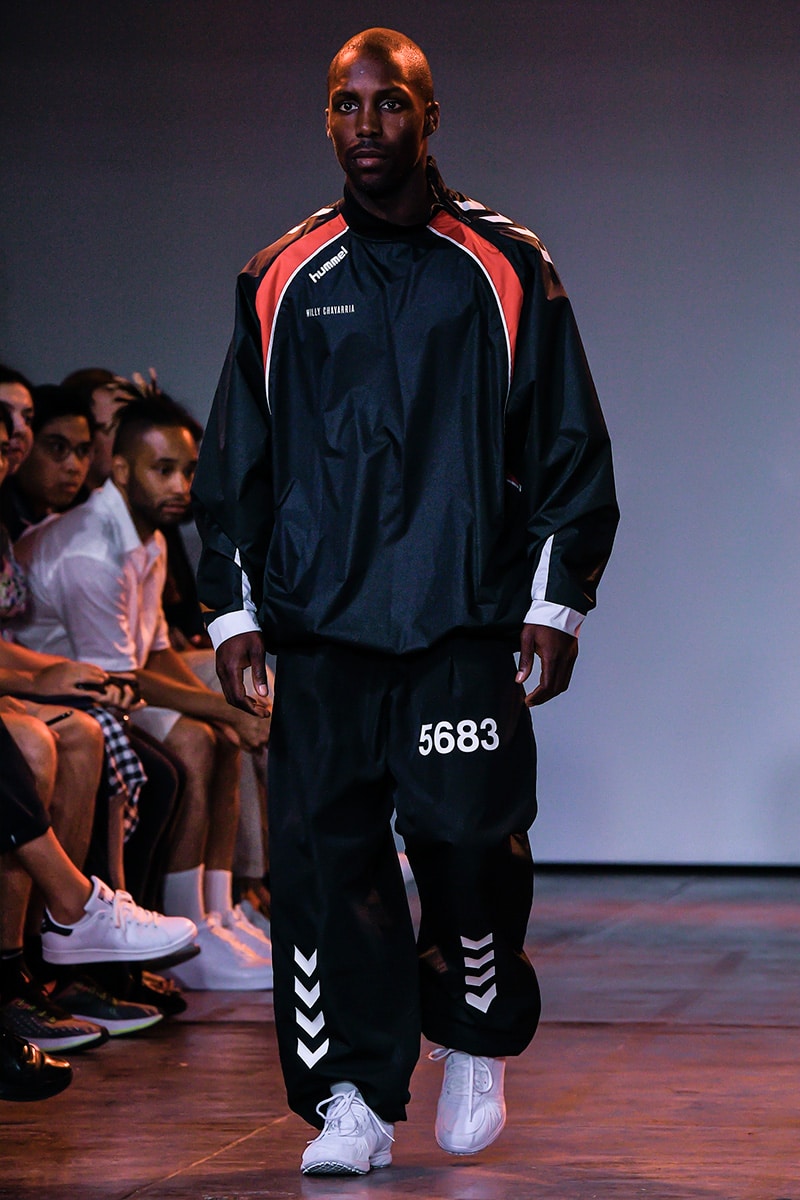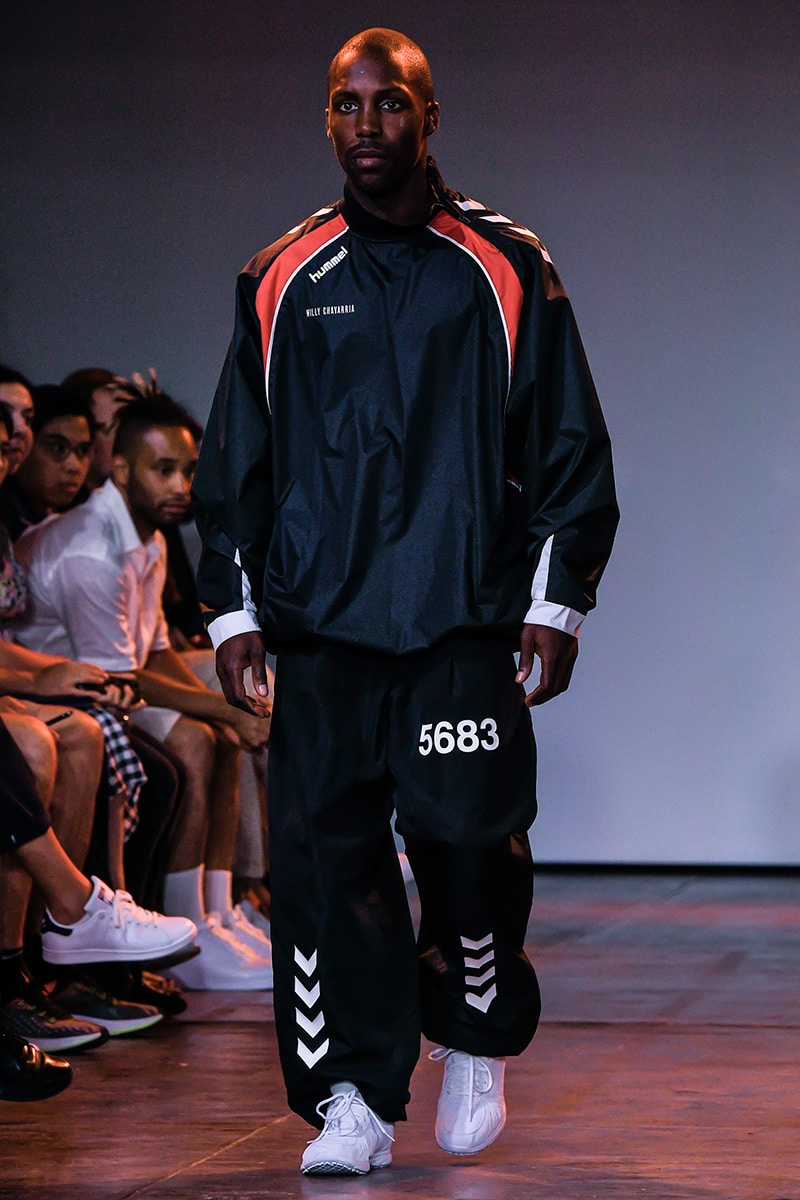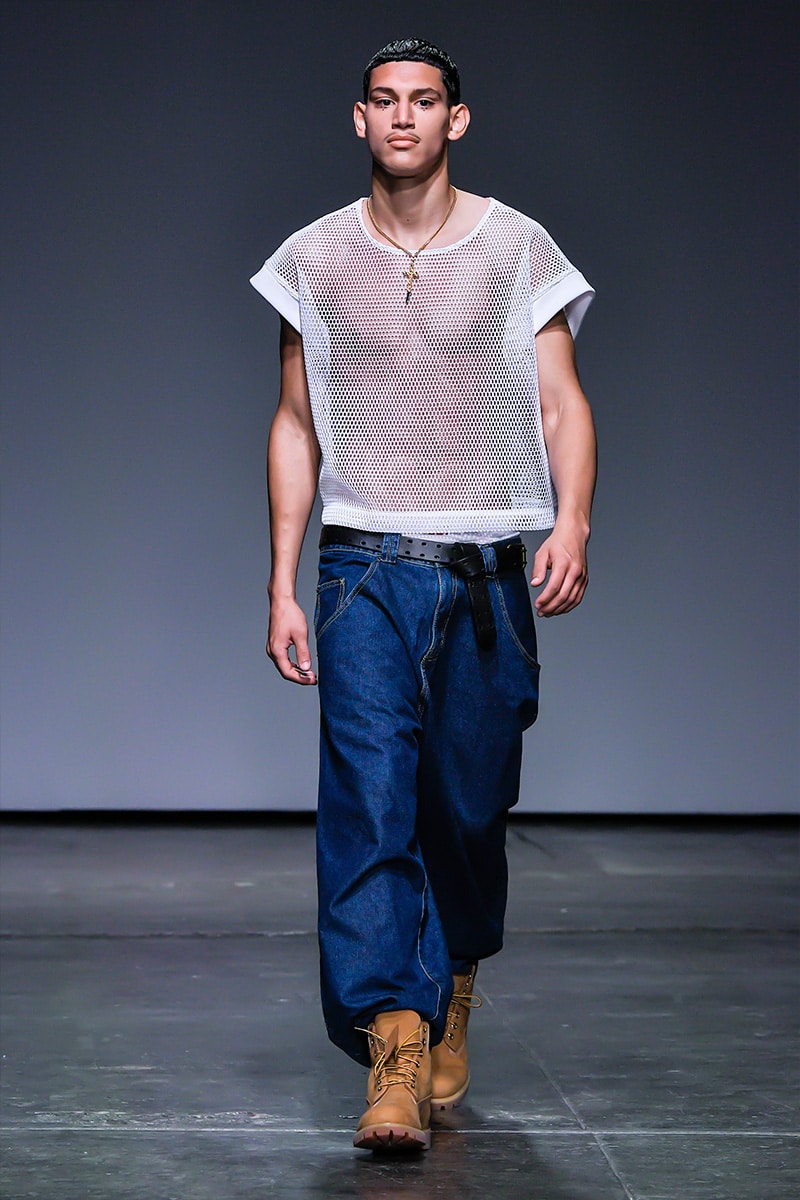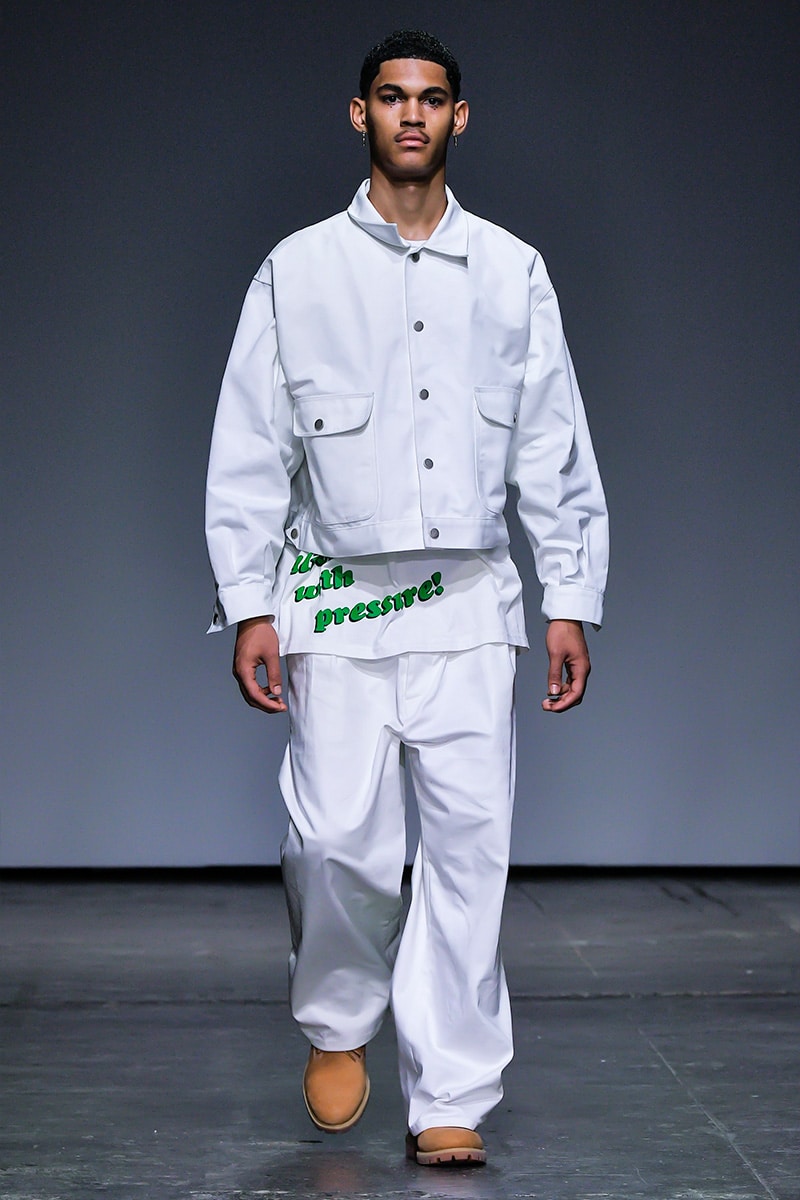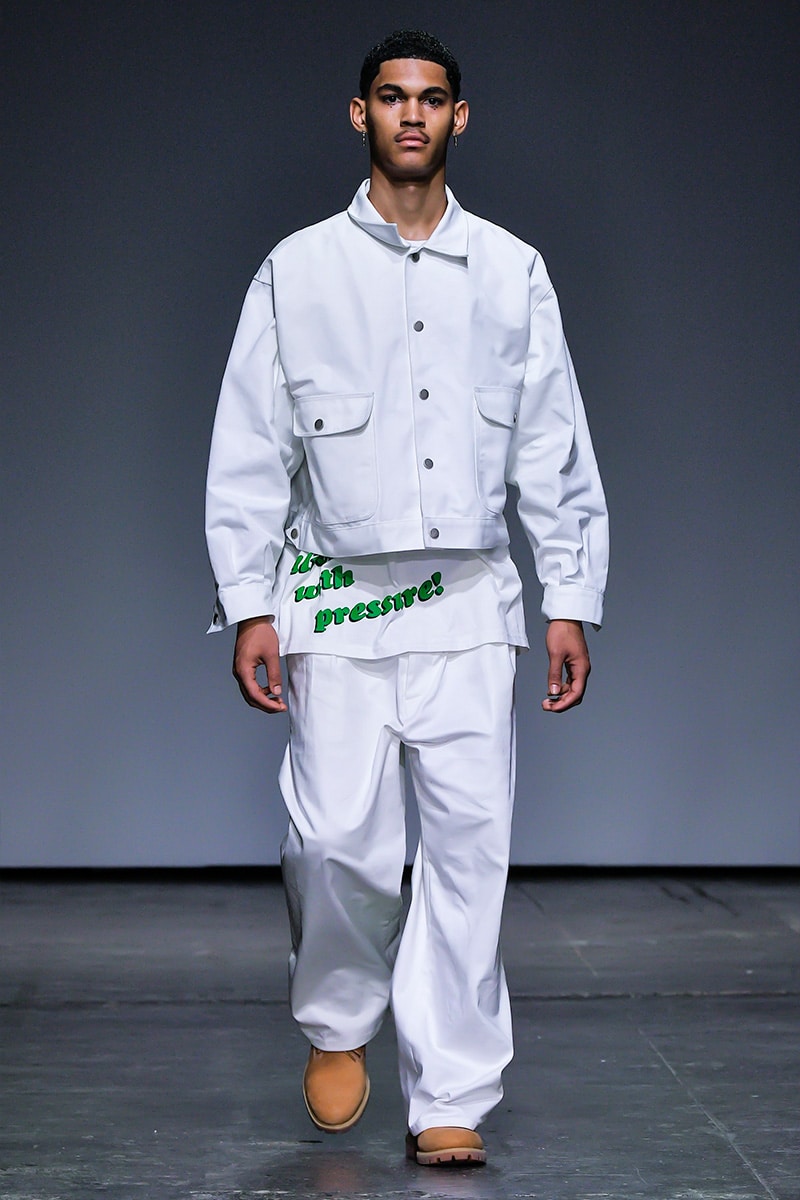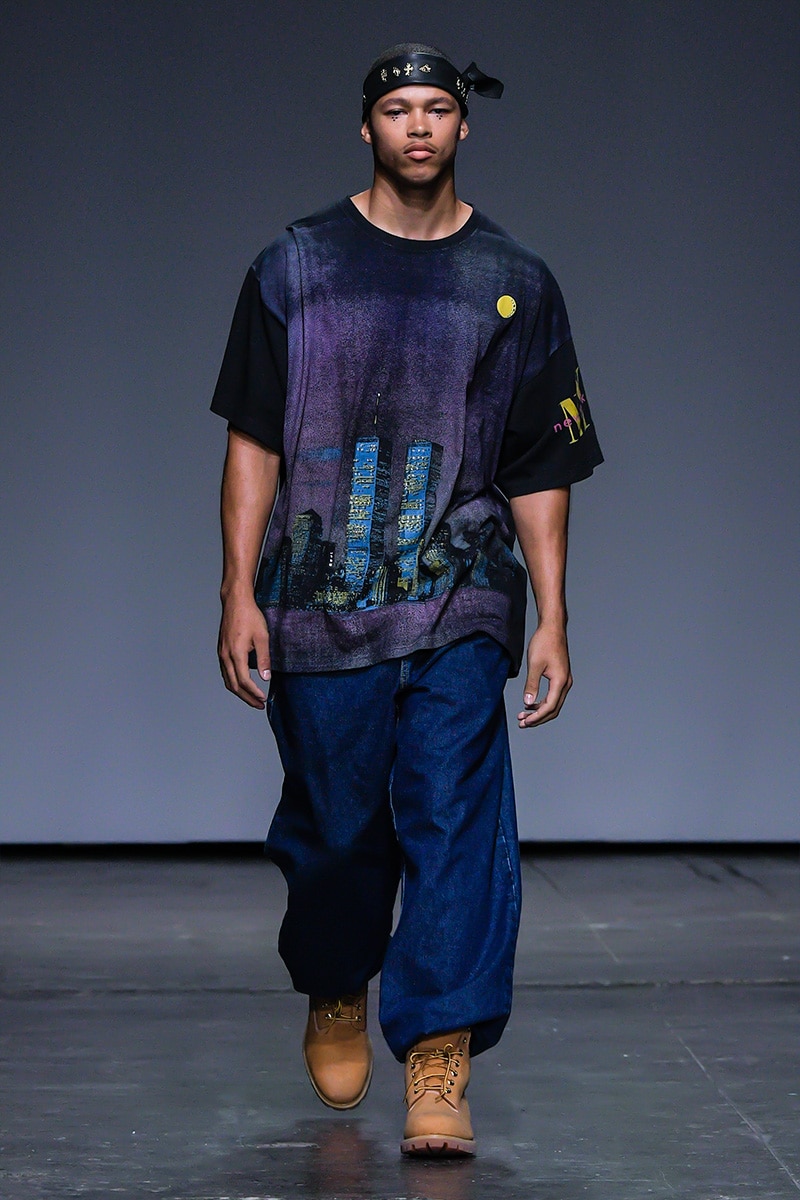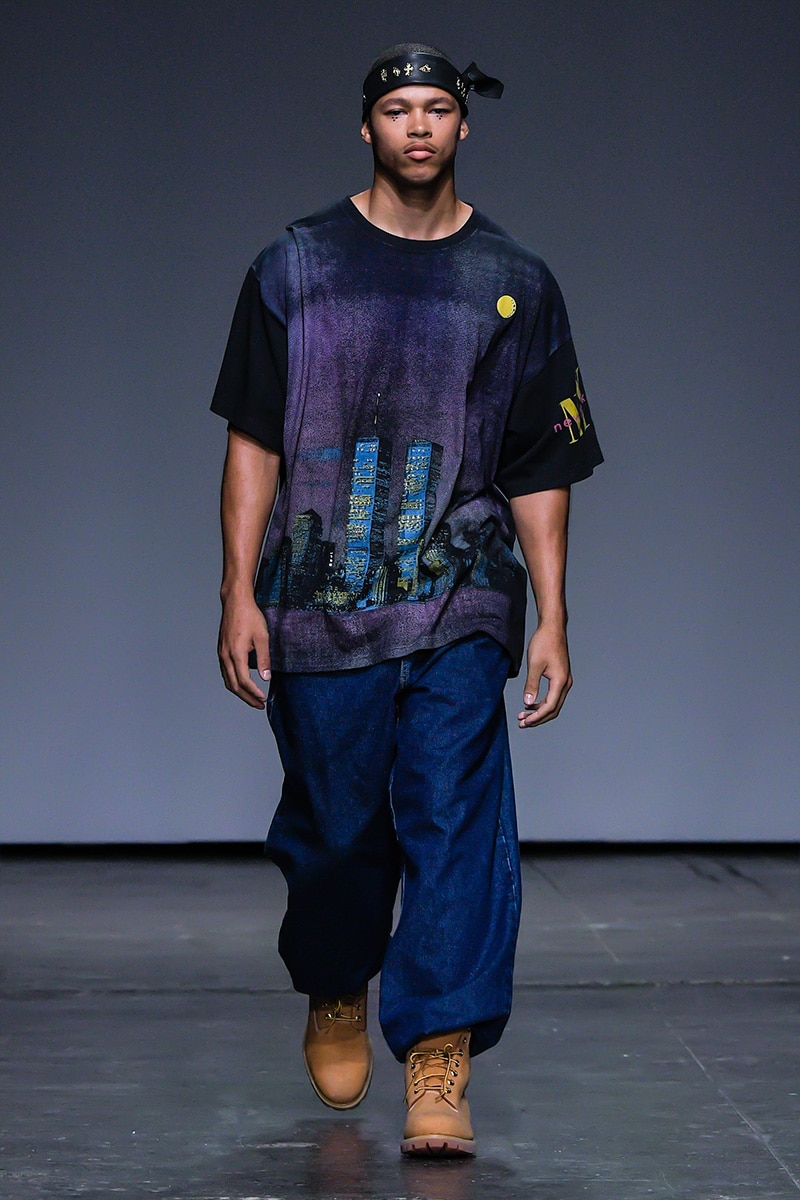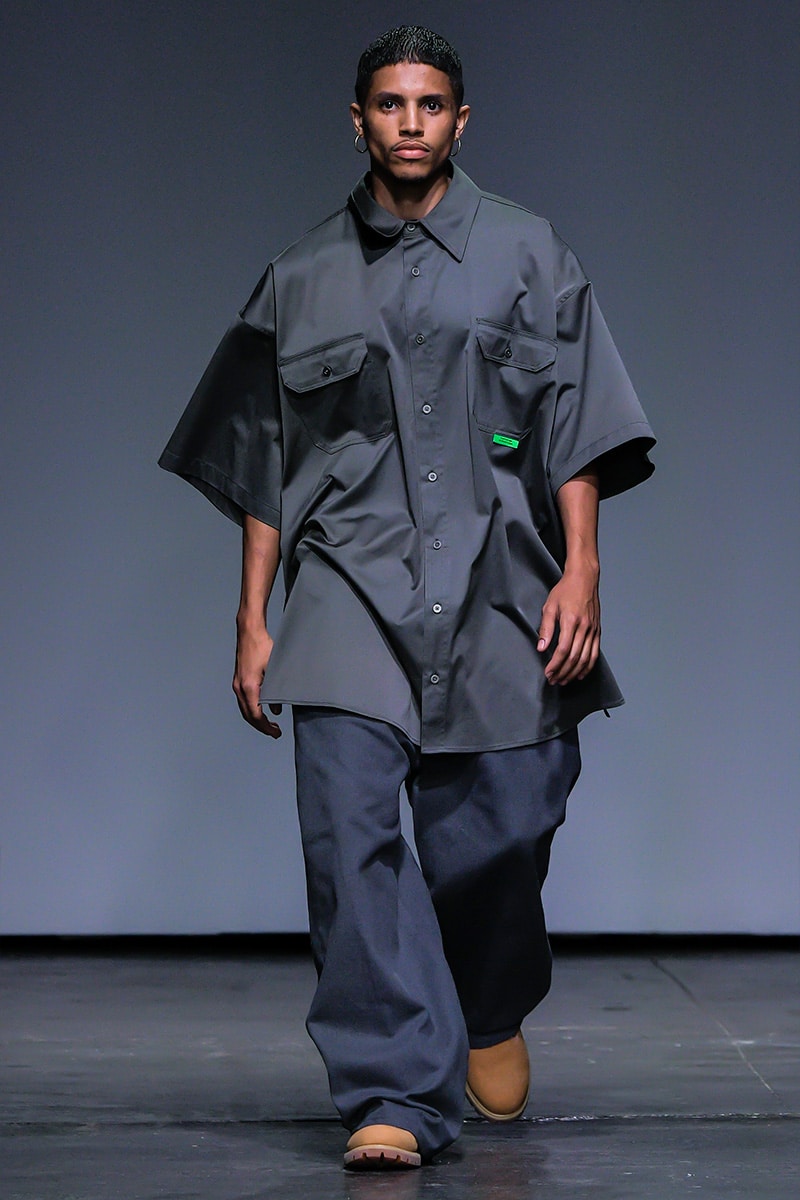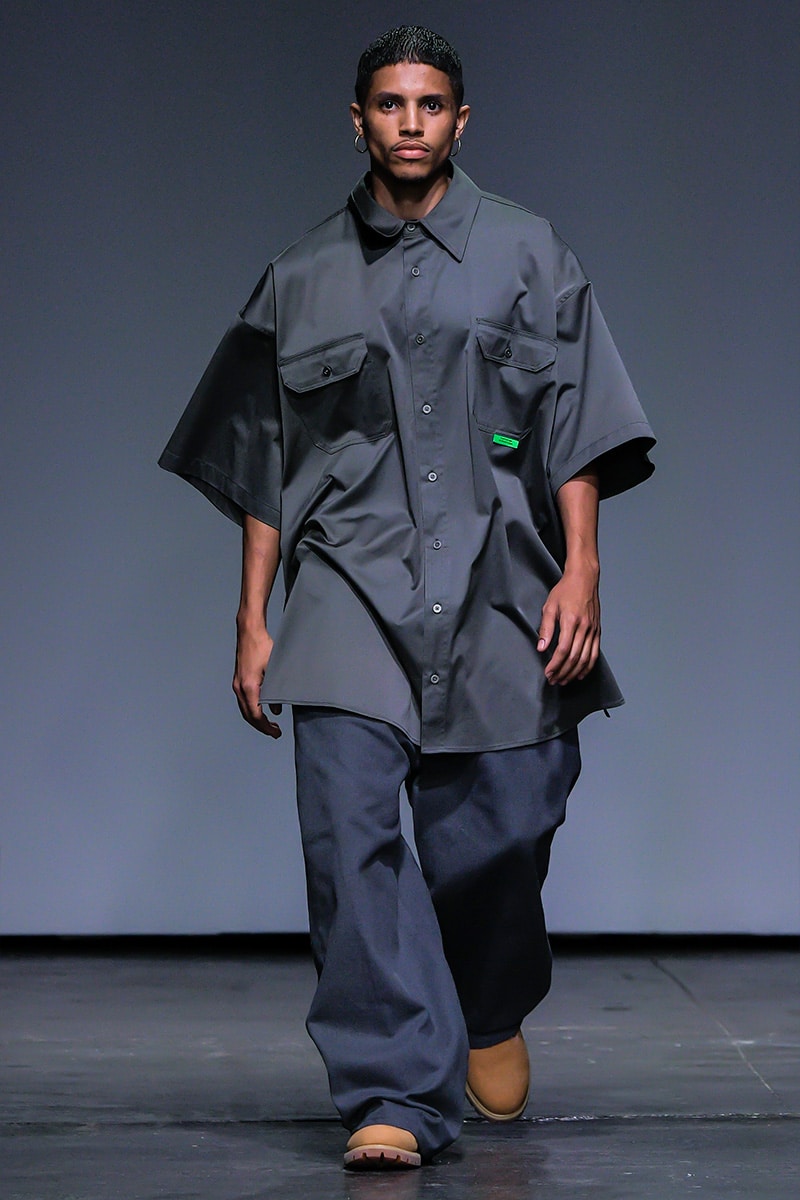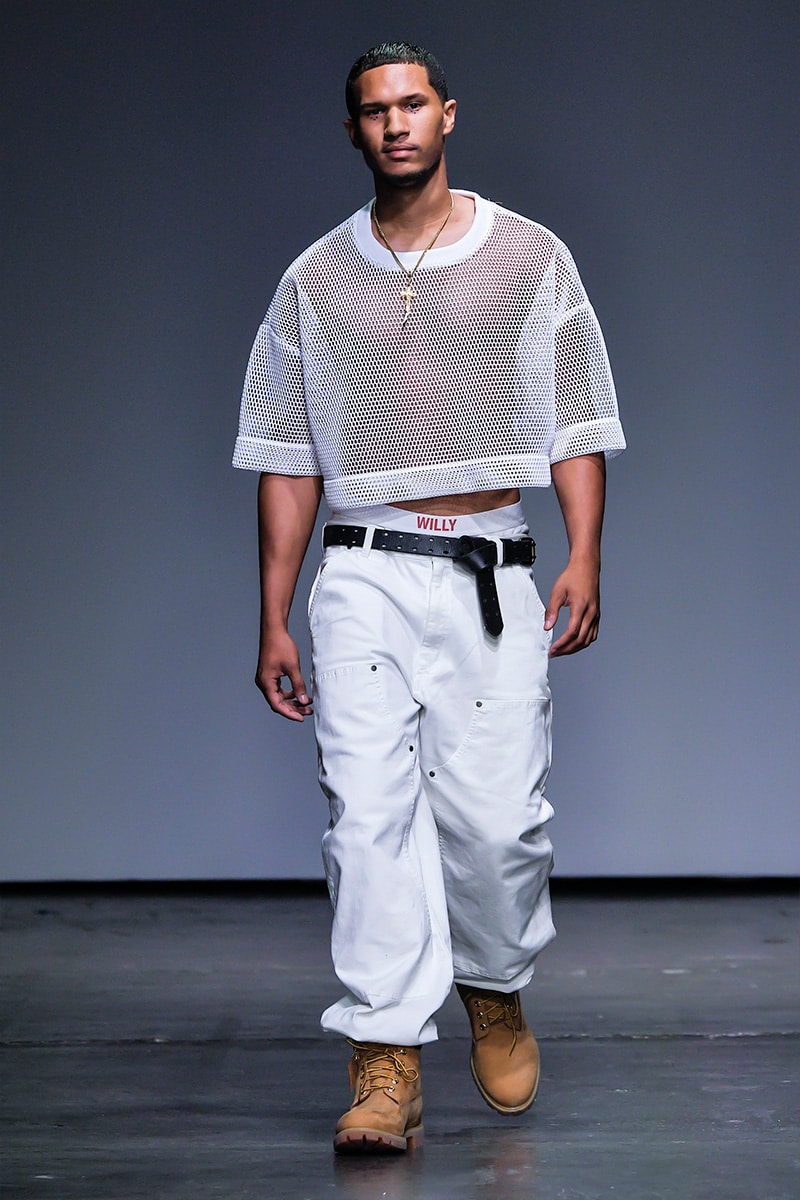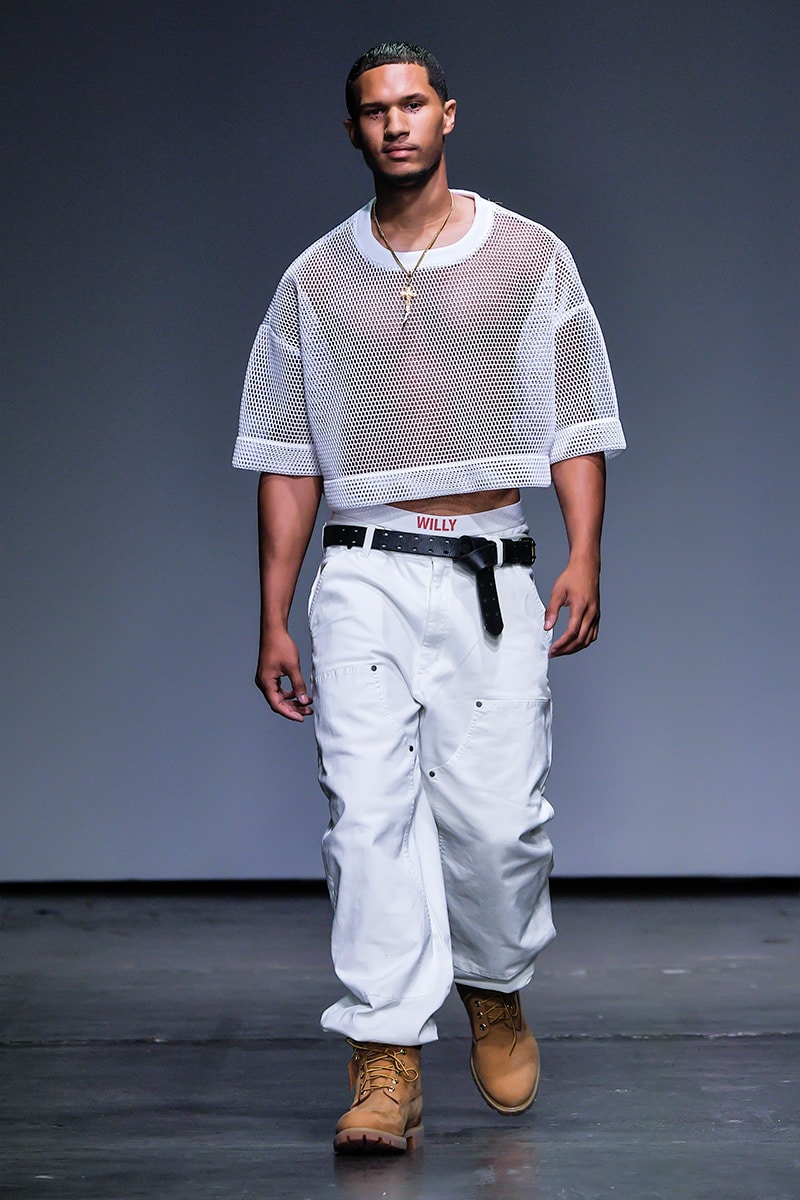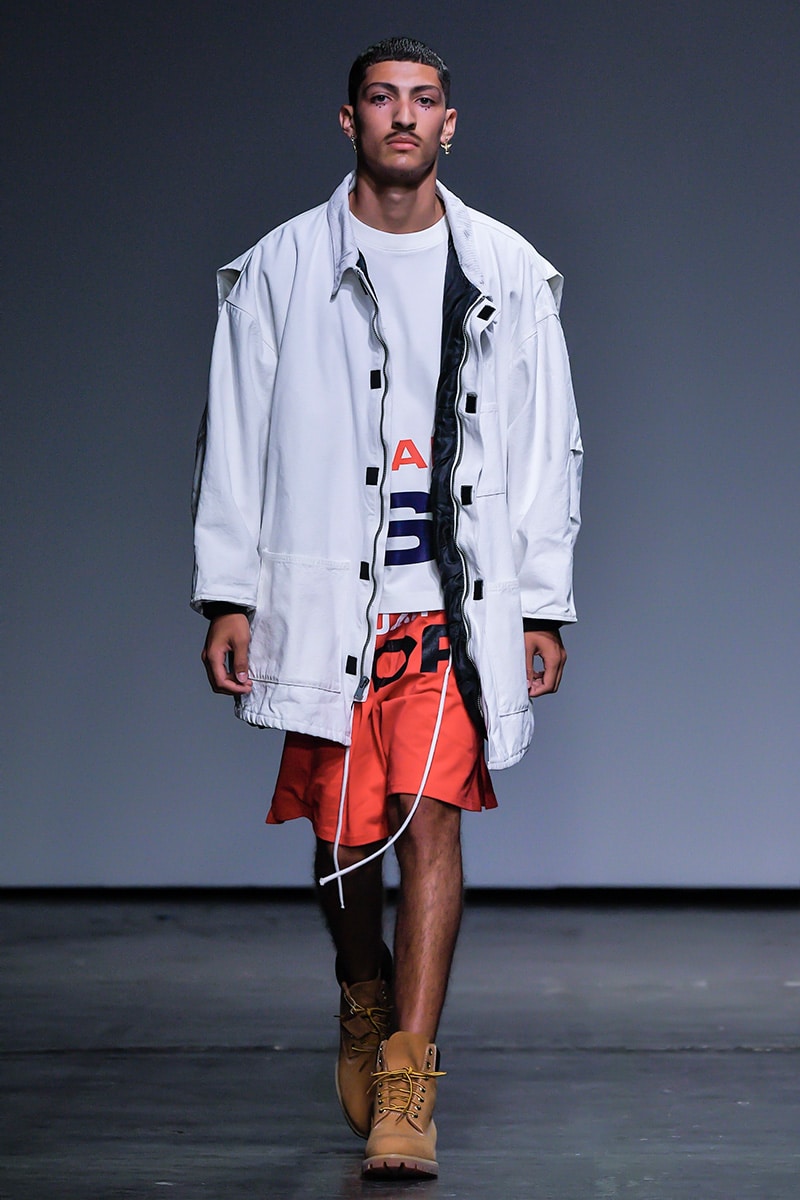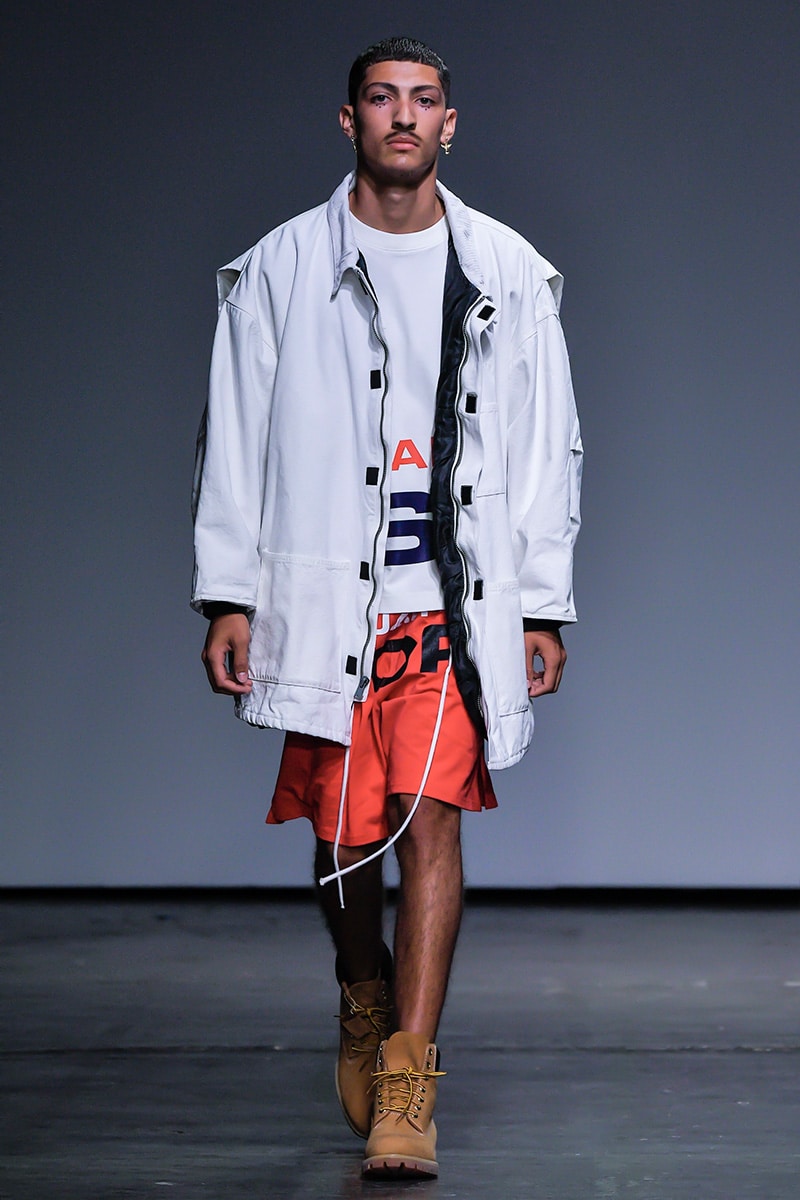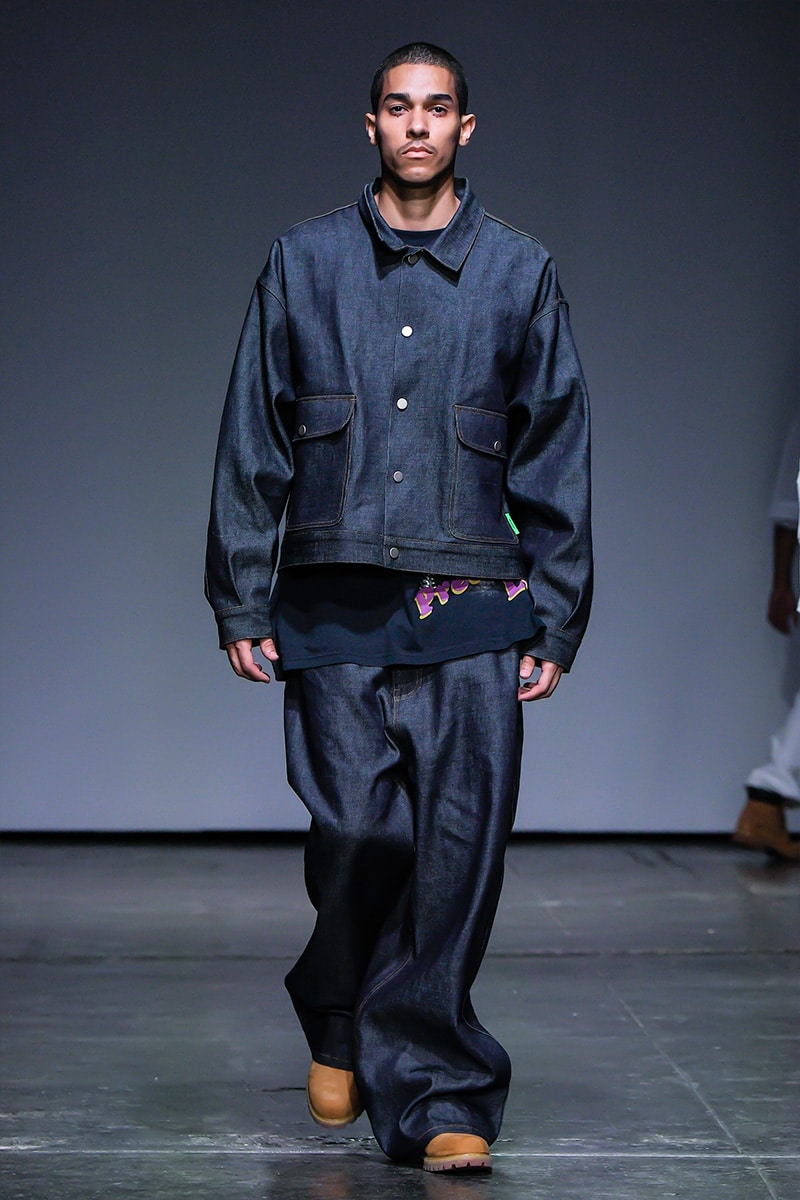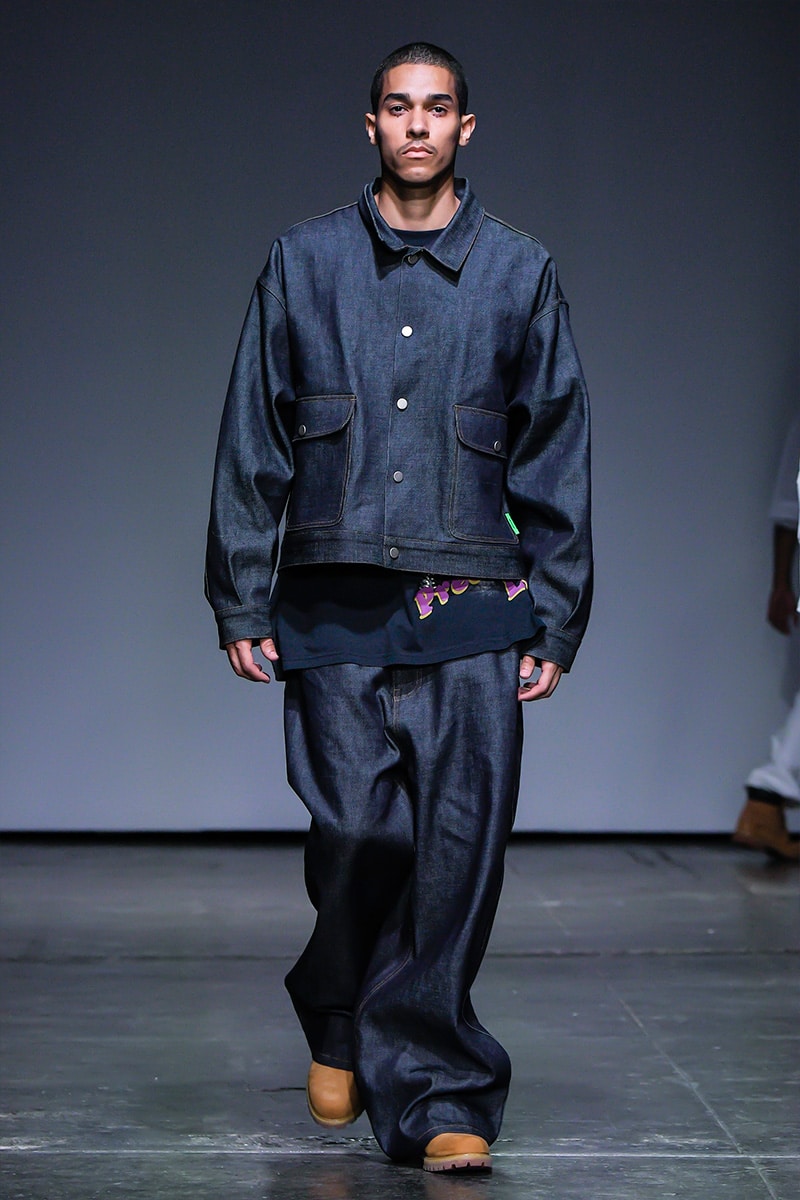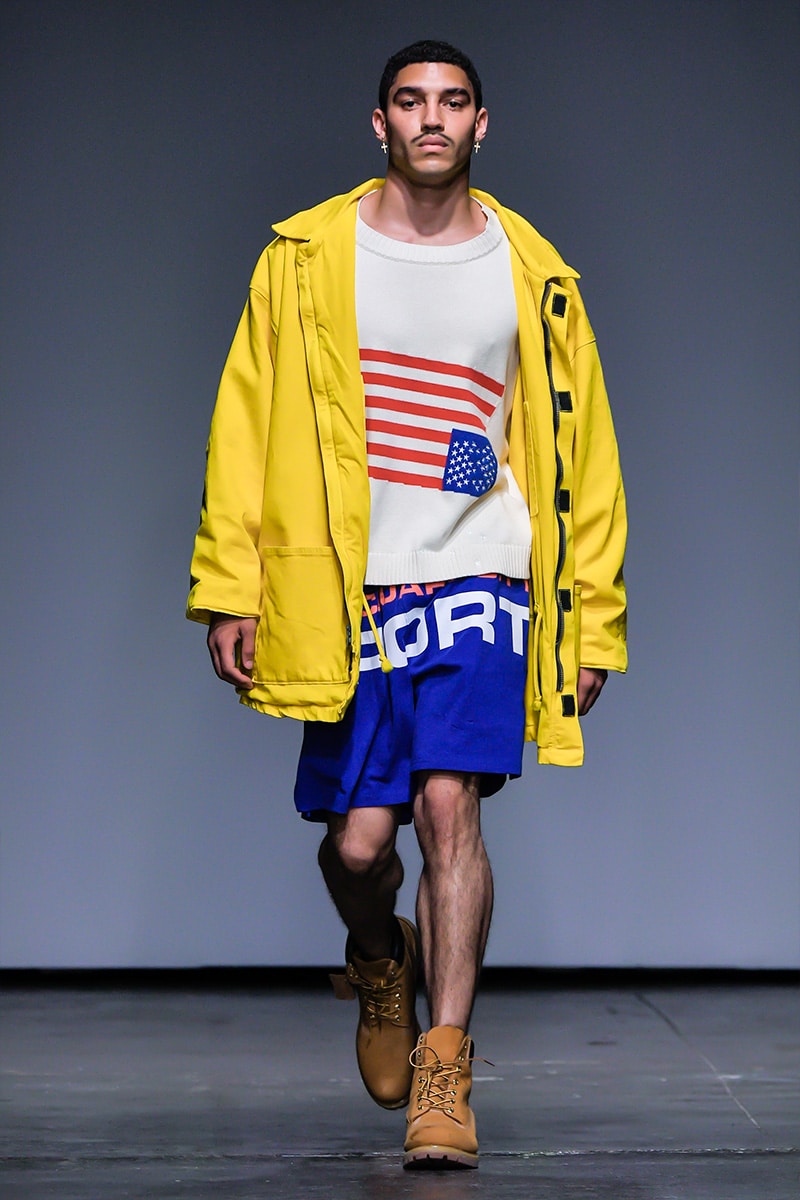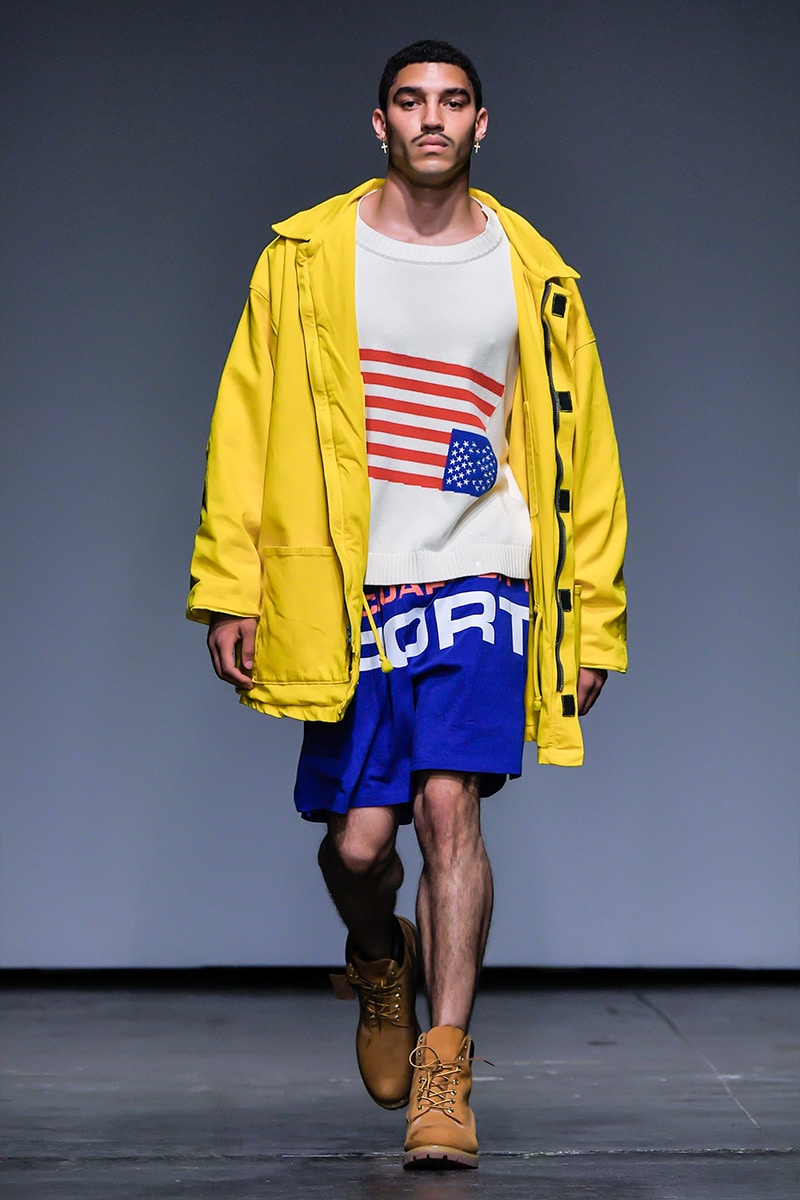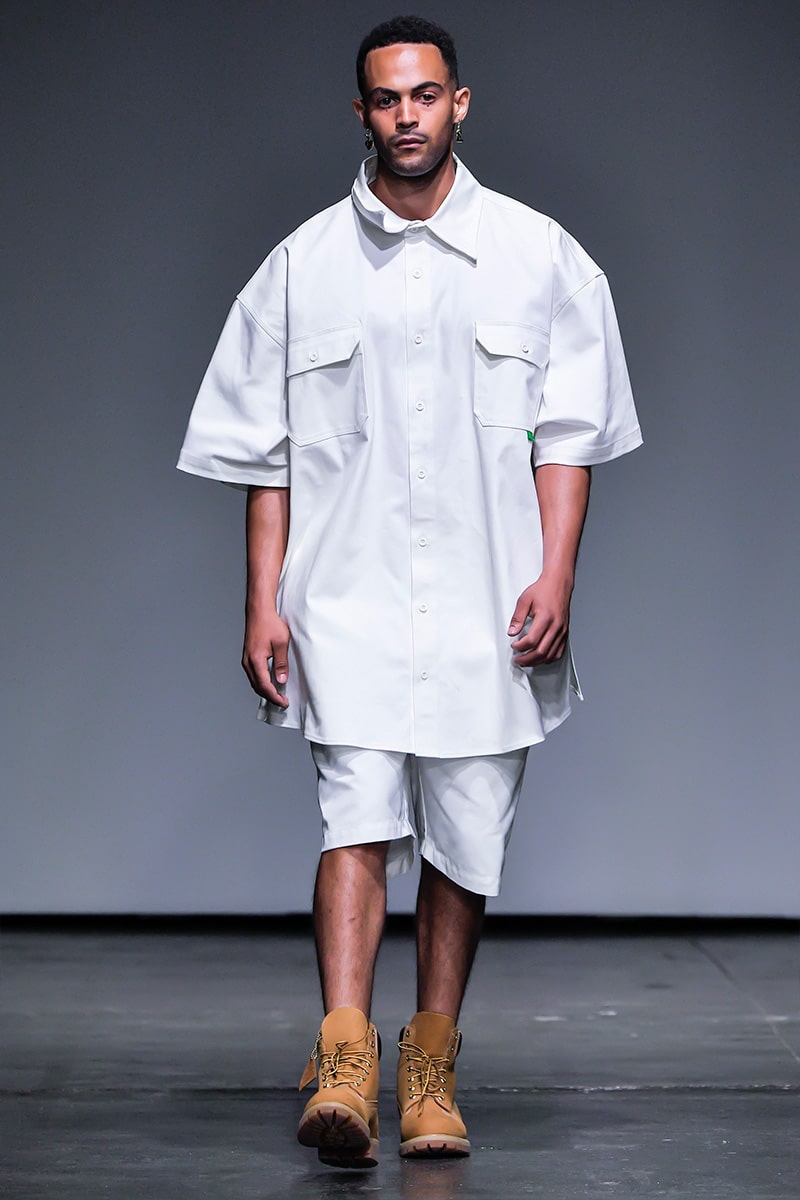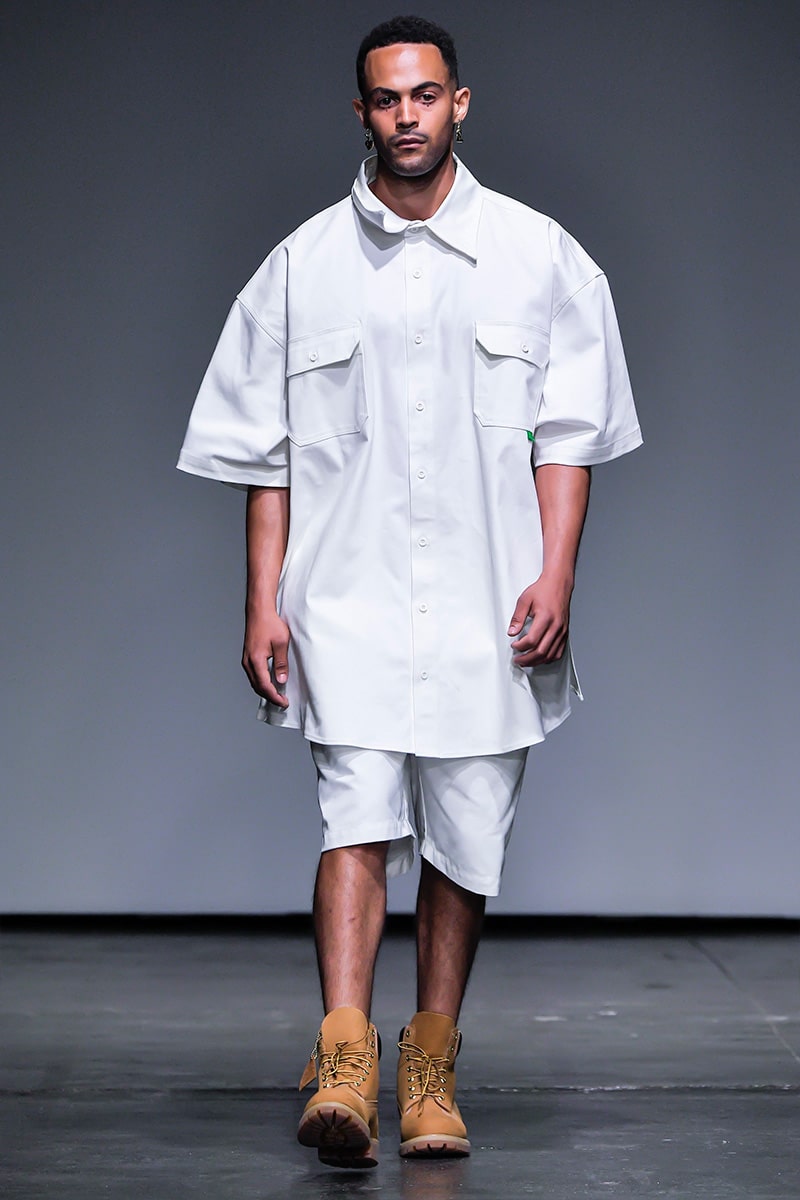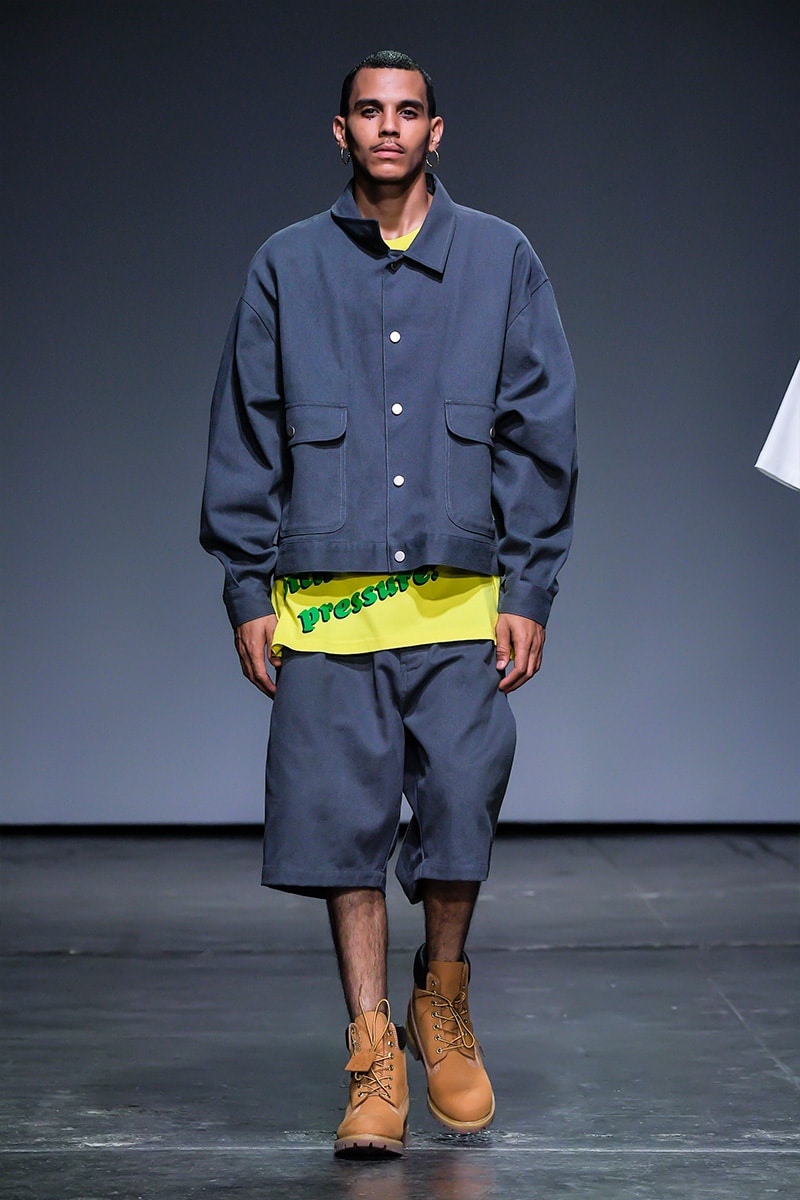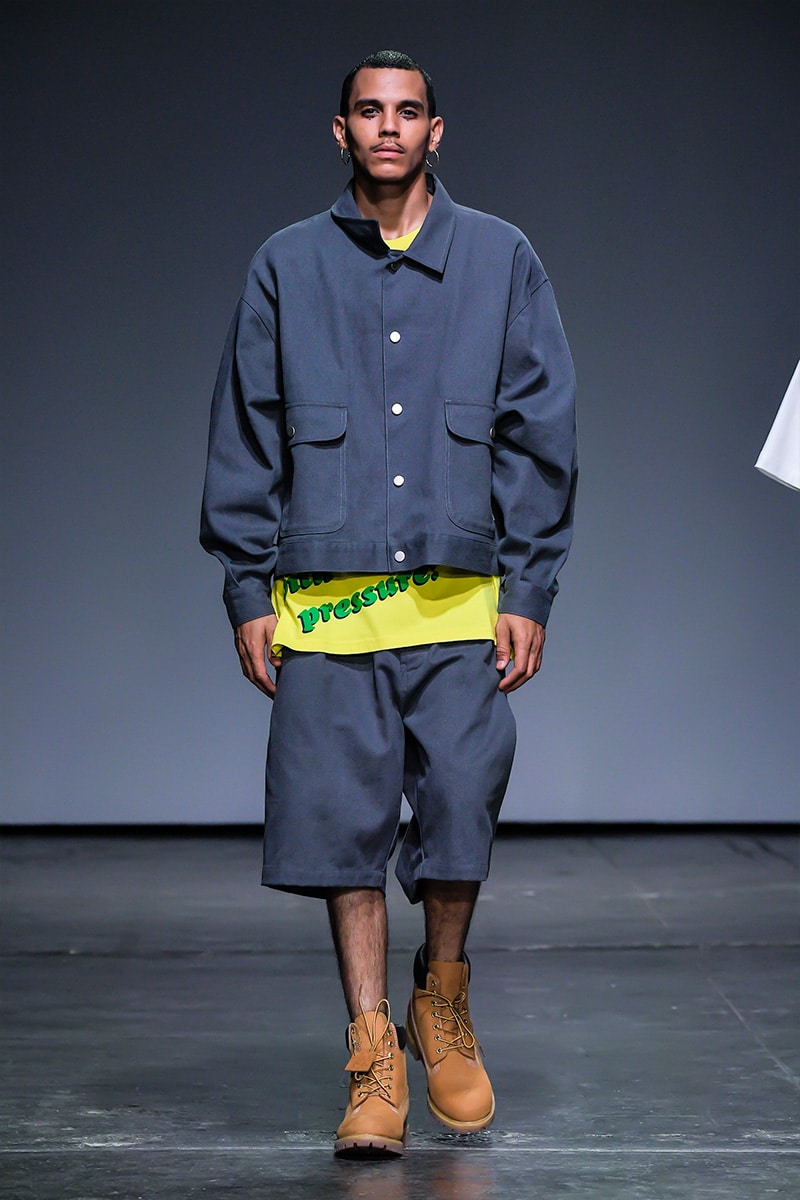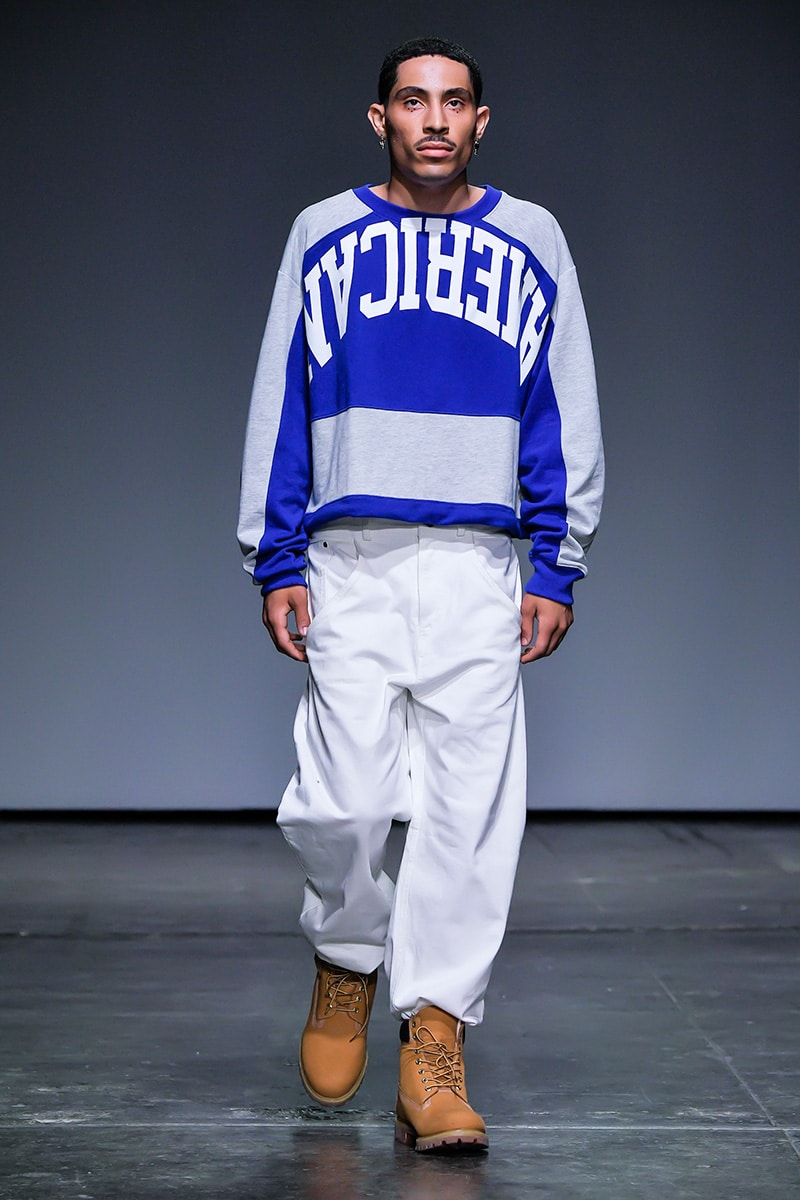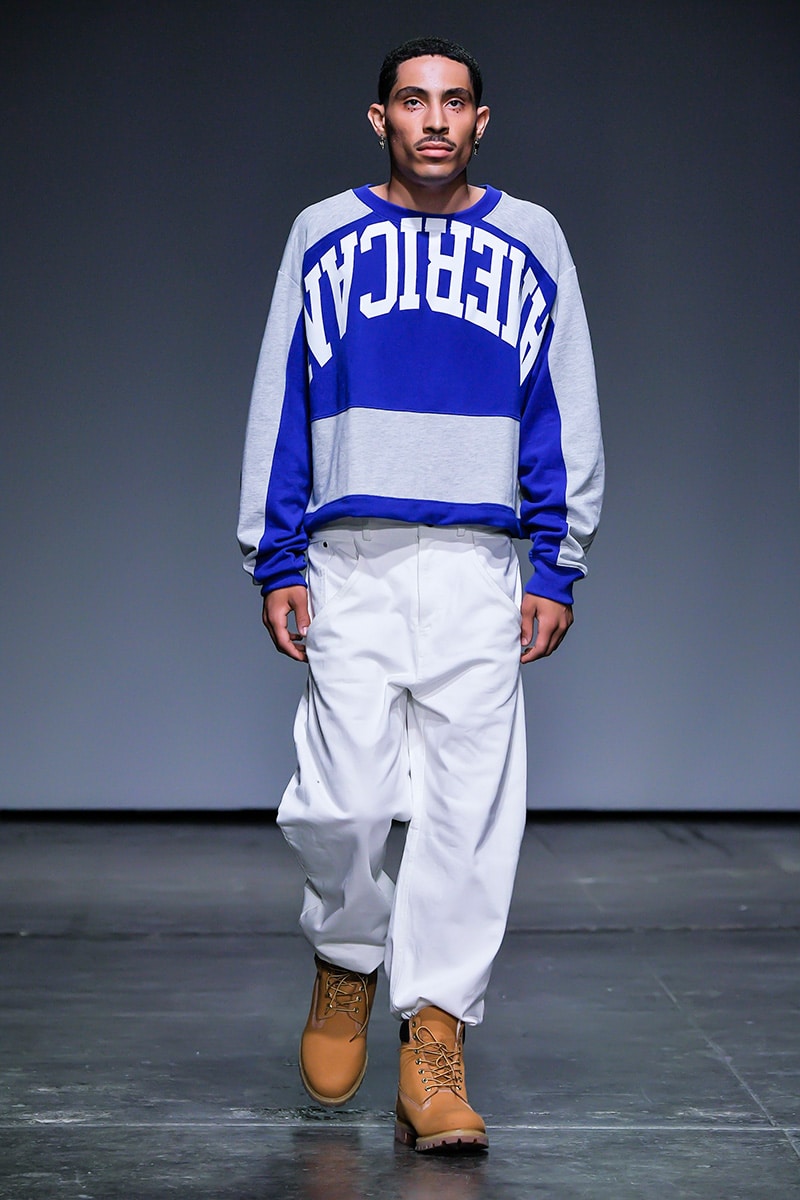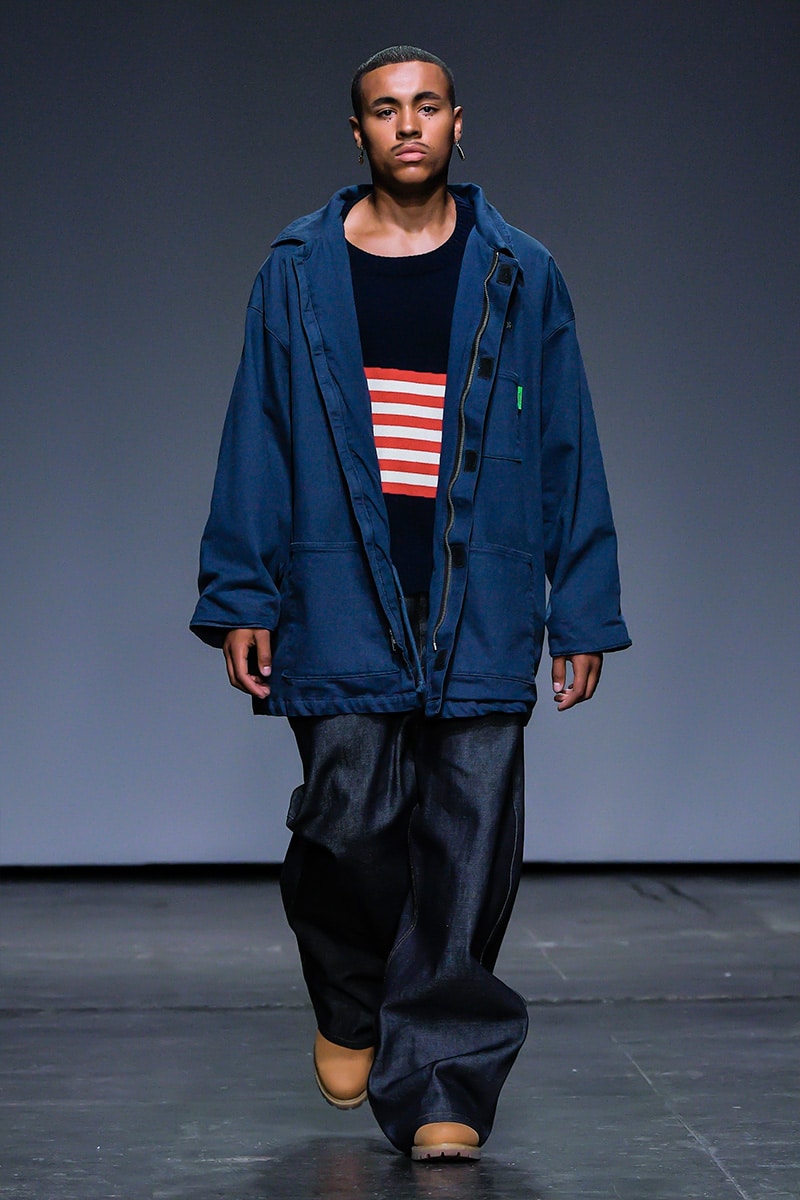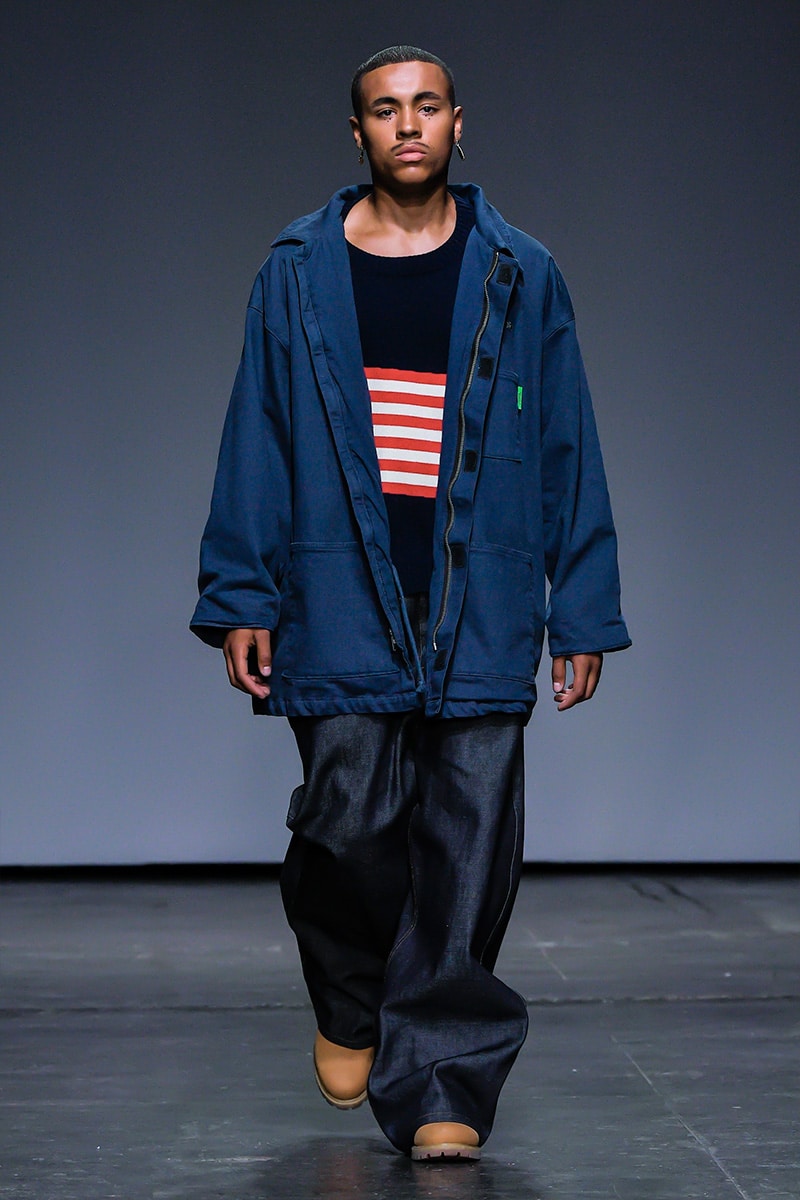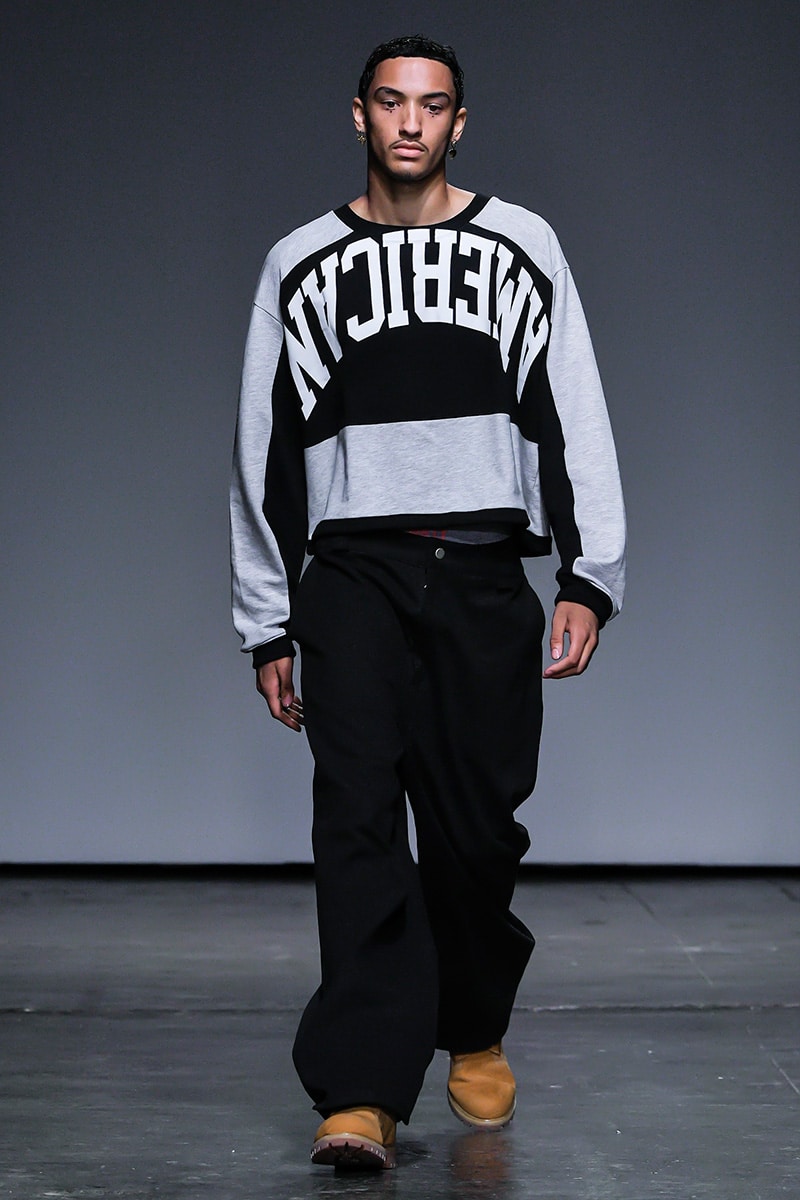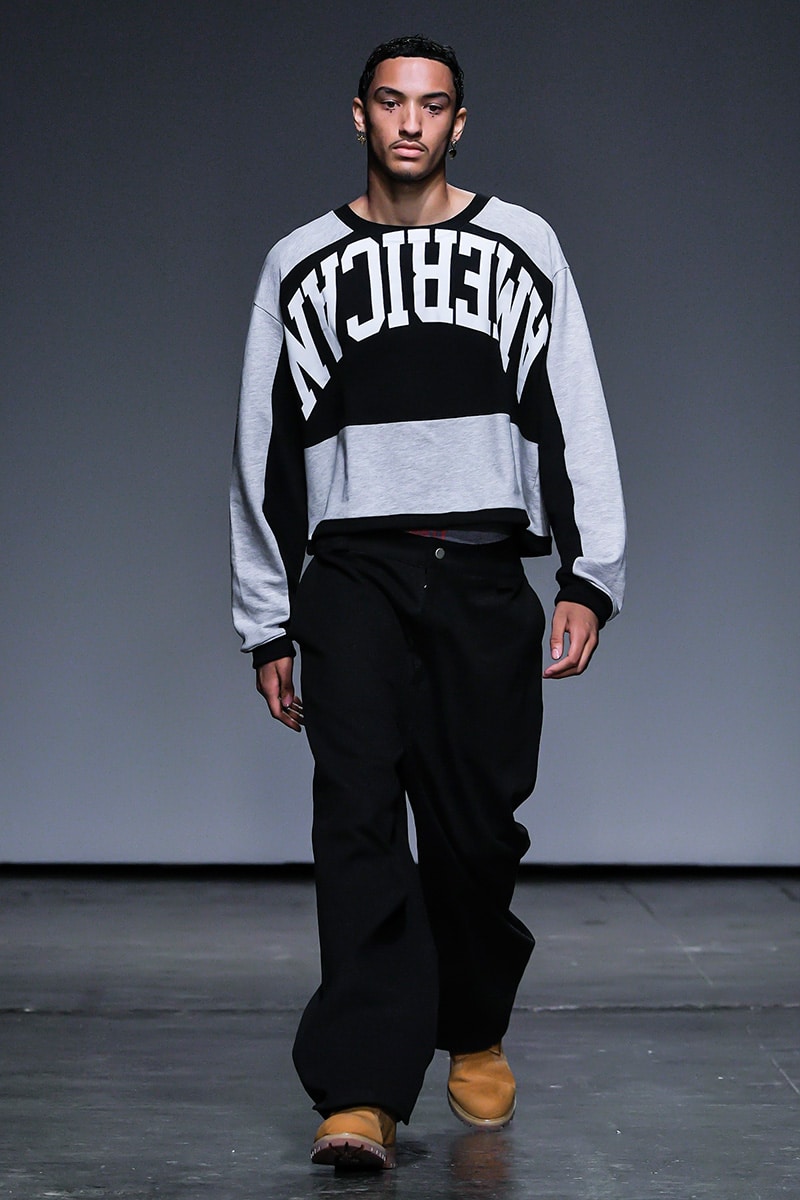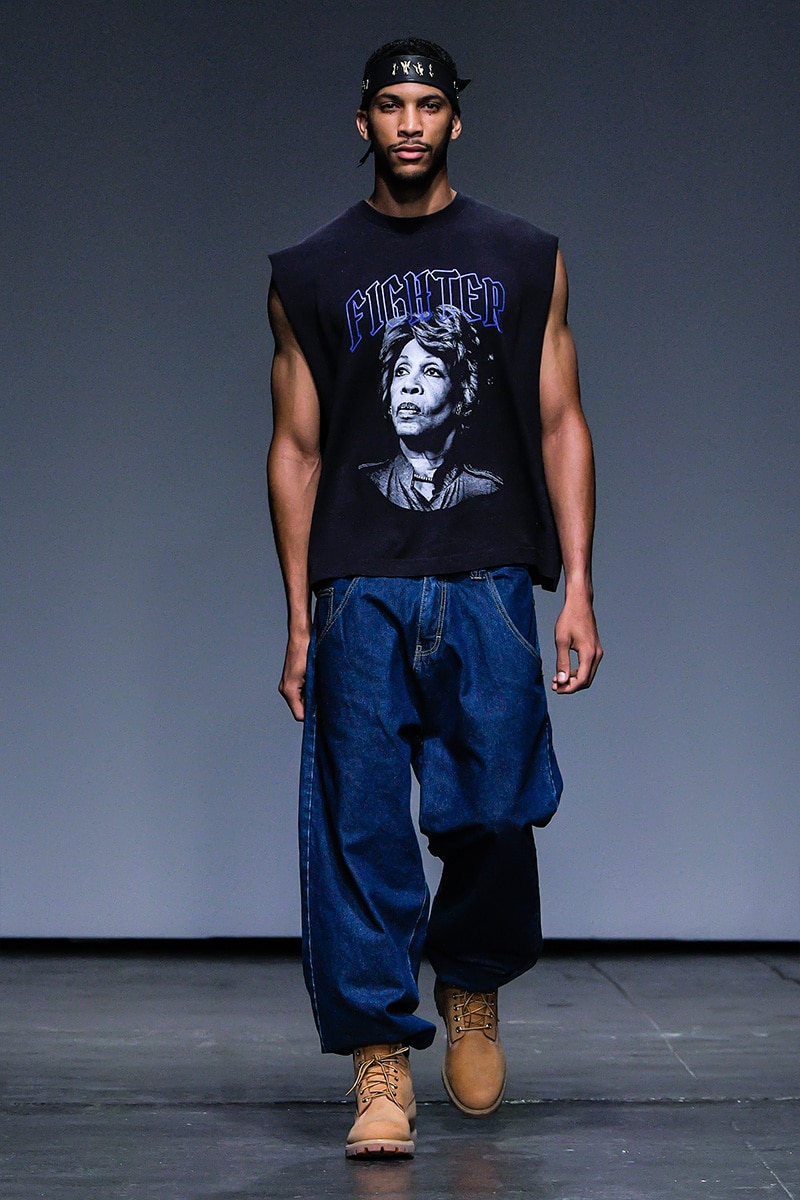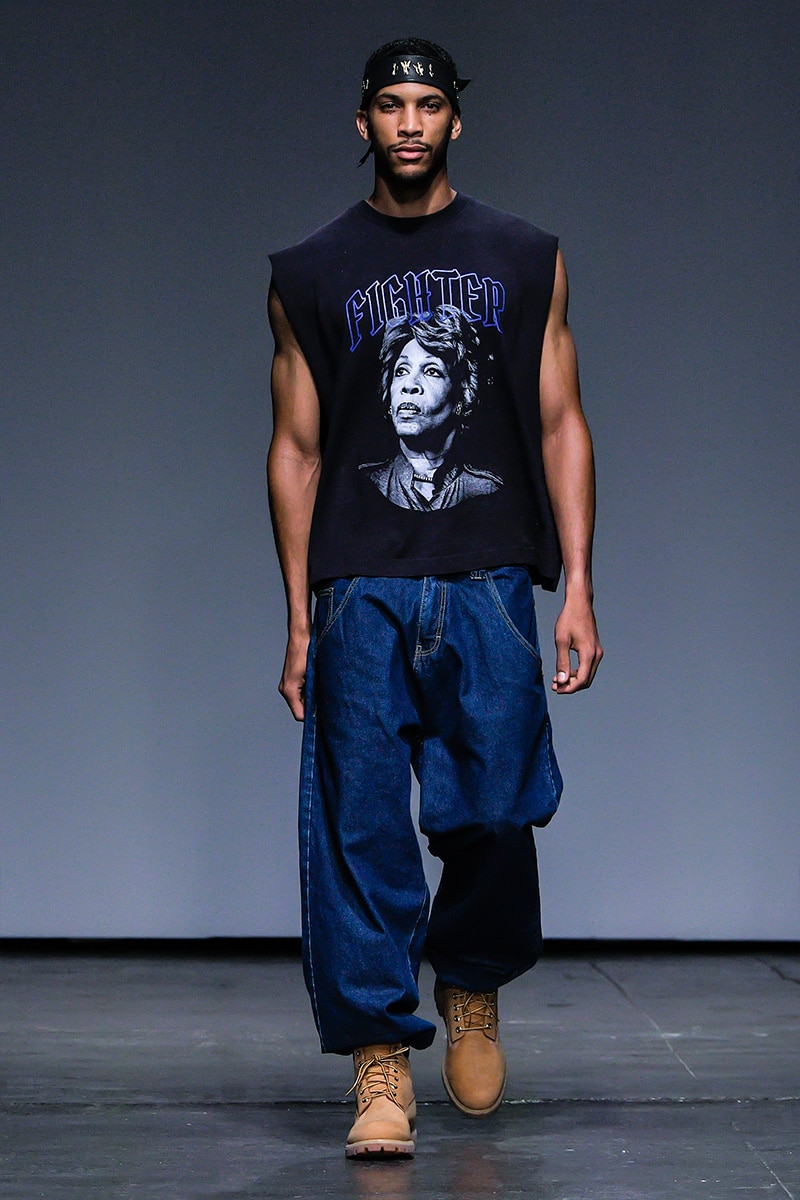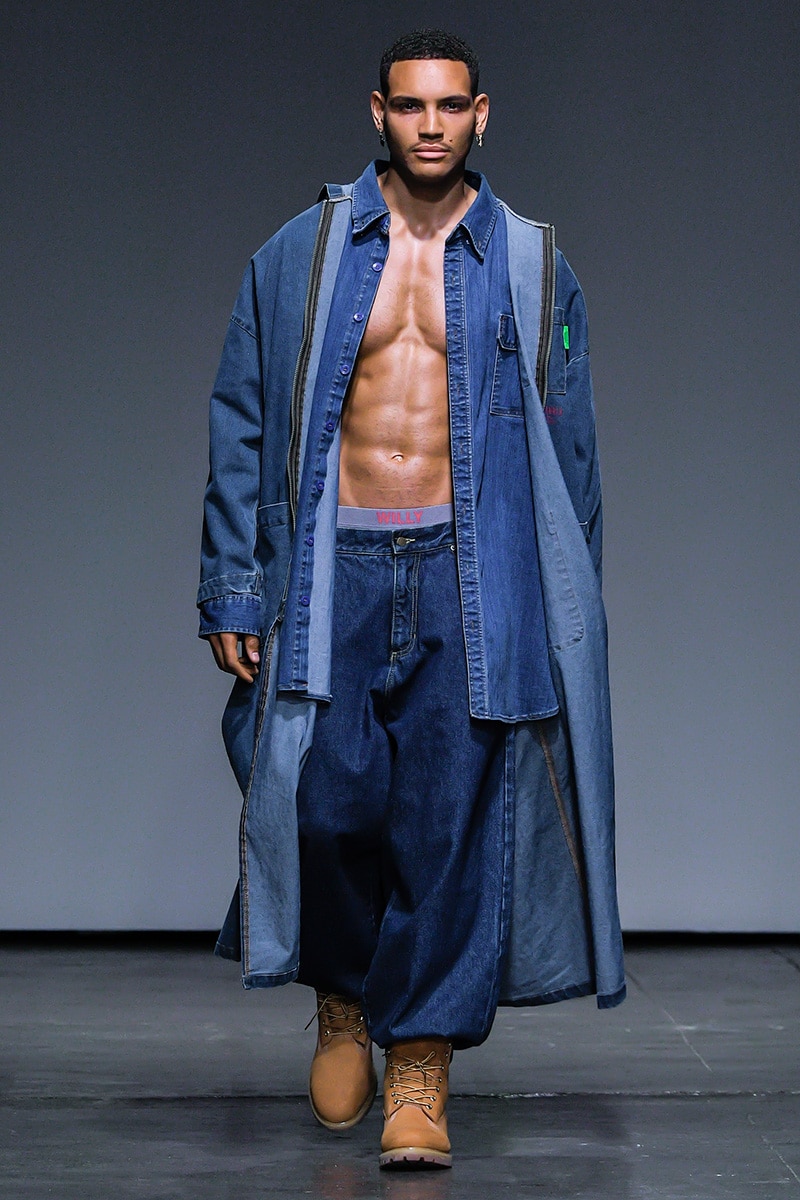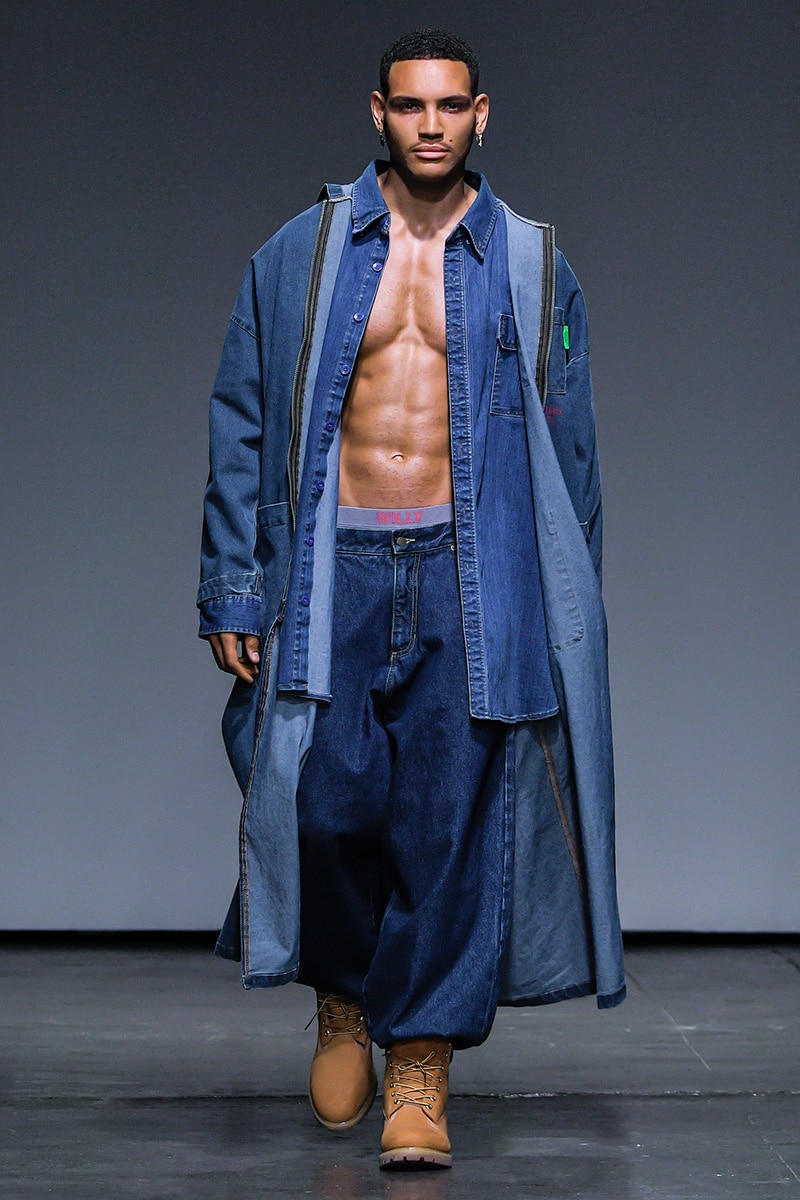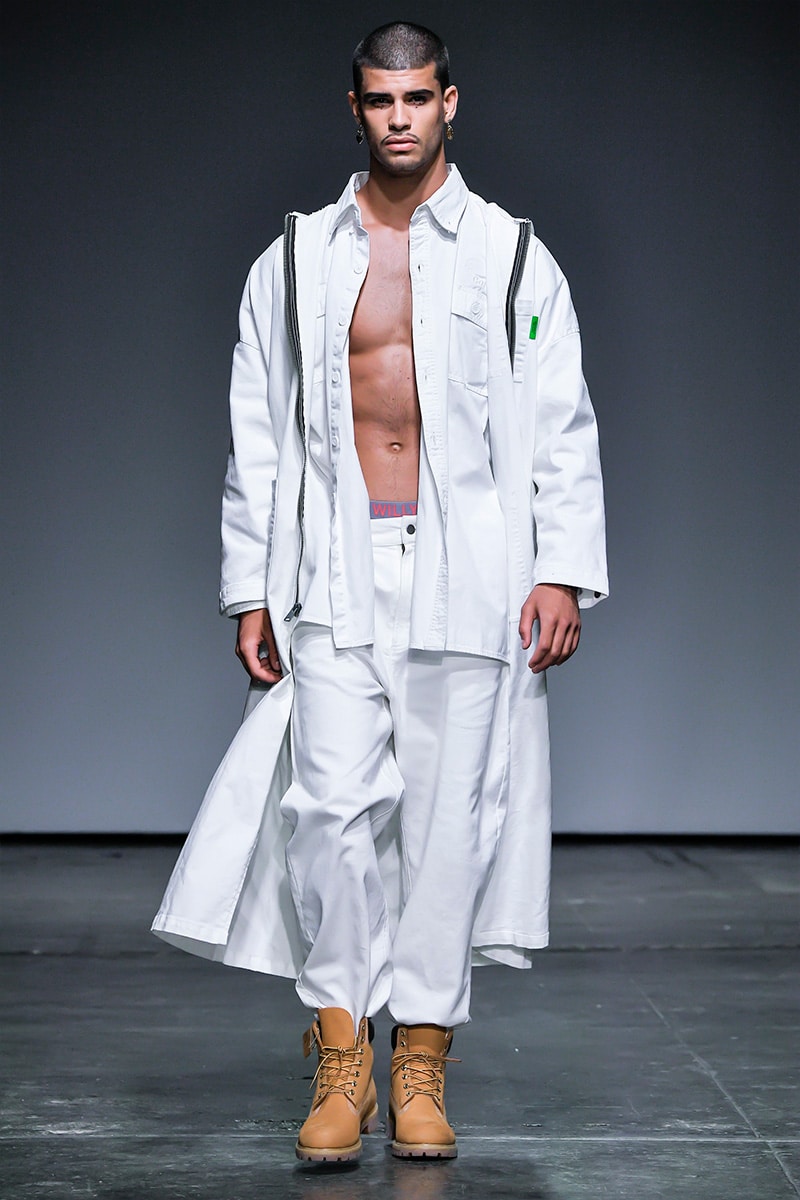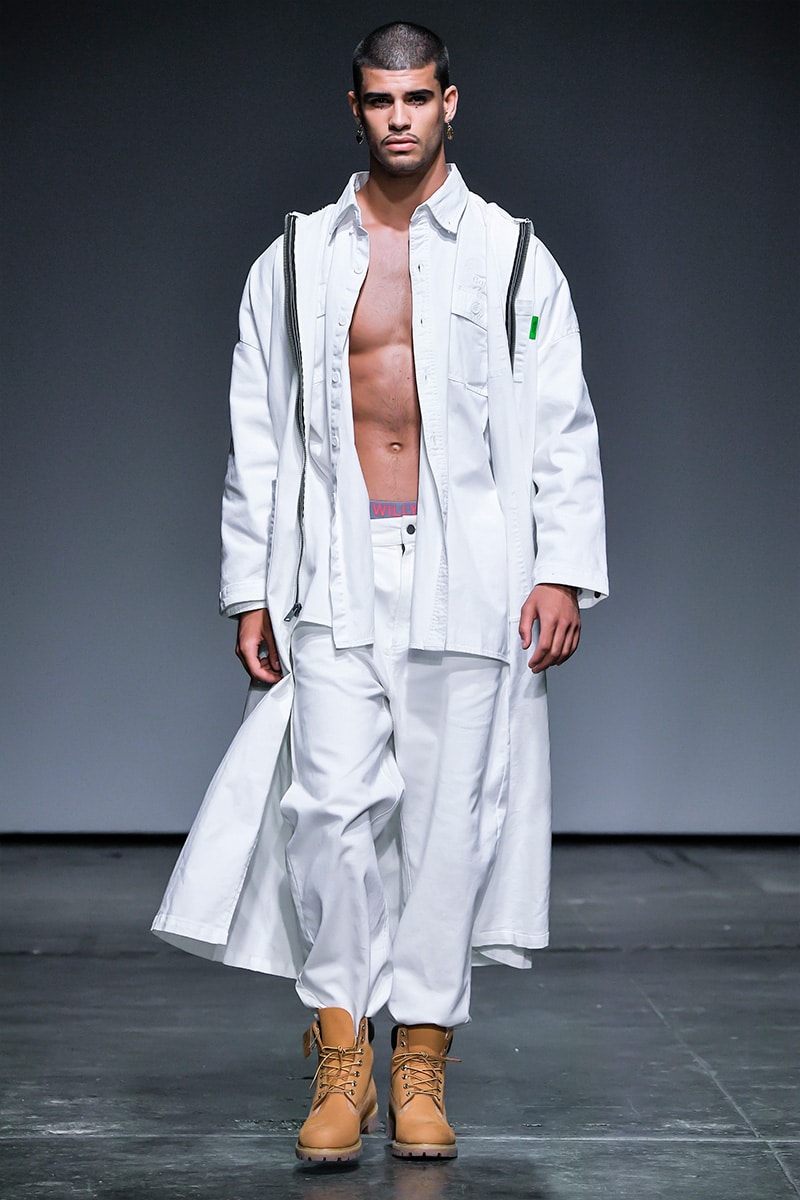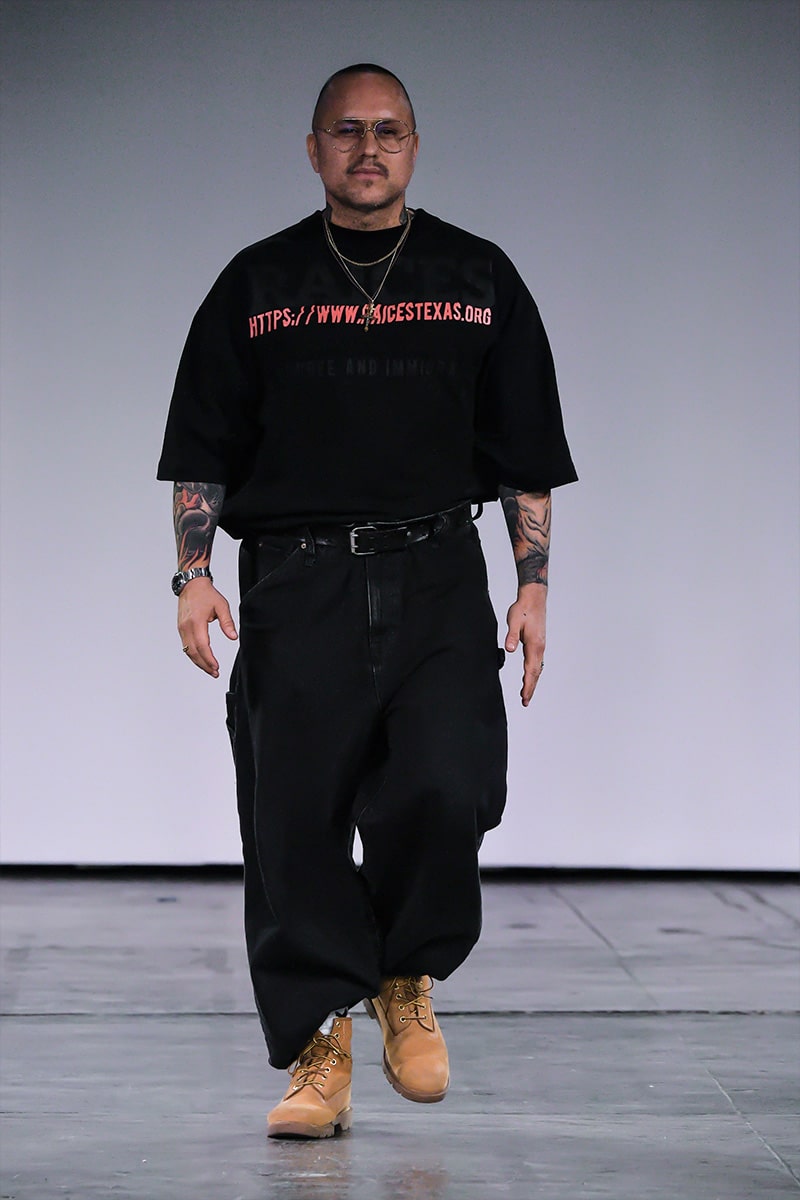 As guests filed in, gate crashers and all (and there were lots), a group of soccer players-cum-models were running laps around the catwalk. Their coach hustling them on. Glistening brown bodies misting in sweat. It felt like an intrusion as we watched them huddle for a team pow wow. Dressed in Hummel athletic gear, a Danish athletic brand who partnered with Willy Chavarria to sponsor New York City soccer players with documented an undocumented citizenship, they walked with poise, as if the catwalk were a college track. Then the show began.
Albeit a hard transition, oversized streetwear enveloped the runway. As we went from the field to 1990. Baggy silhouettes in denim with low hanging pants and Timberland's machismo'ed their way to the front. Sheer cut off tops sat on torsos and embroidered crosses ornamented backs.
The correlation between the opening act and the collection wasn't seamless, but the message was clear. Representation is needed. Chavarria does not conform. His castings are not of the traditional sunken face, rocker body type either. His men are full-blooded, full-boned Chicano. And his clothes are intended for such. Willy Chavarria may not be around forever, but his platform is ready and his spotlight set.