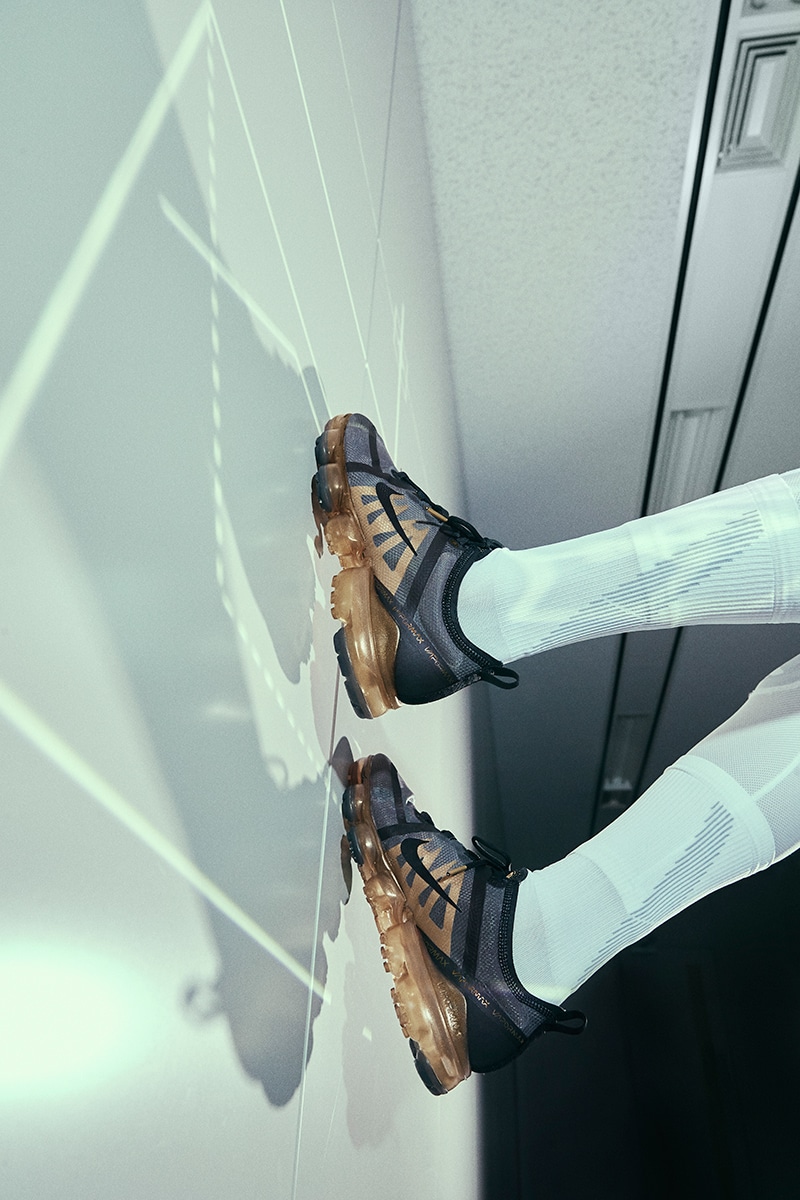 The original Vapormax Air unit has been tested over more miles than any previous Nike innovation — in cold and warm weather, on walkers and runners — to ensure it would feel great and fit well for a runner who logs about 20 miles a week and someone who just wants to wear it all day long.
Still, there's always room for improvement. So, designers went to Paris, London and Milan to talk with everyday athletes about what they loved about the Nike Air Vapormax and how they felt it could be better. The feedback: Nike nailed the consistency of ride and shock absorption with the Air unit, but there could be more structure and support in the upper.
Here's how designers delivered on those wishes in the form of the new Nike Vapormax 2019.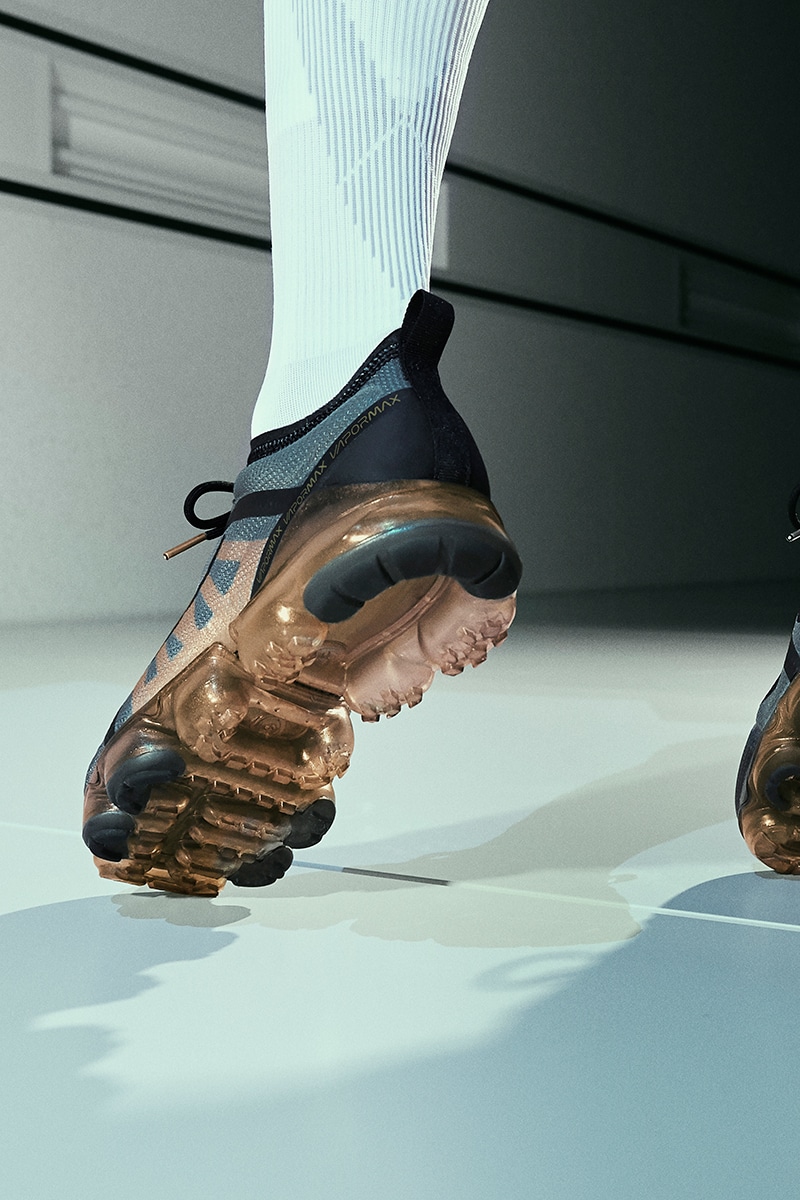 What hasn't changed
It remains the most flexible and lightest Air Max thanks to the segmented Air sole that allows the foot to move more naturally than any previous Air unit.
The full-length Air unit still sits directly underfoot — solo — to provide consistent cushioning for walking or running.
What's new
Designers reworked the upper using Nexkin, a translucent stretch-woven material that's lightweight, breathable and conforms to the foot, but provides more structure and is more durable and weather-ready than Flyknit.
A new internal cage wraps the midfoot, hugging the arch to provide support and lockdown.
The TPU heel clip is bigger and higher, which means more support for all-day wear.
Applying a TPU coating gives the Air bag a new color-shifting aesthetic: It looks opaque, but when held up to light it's transparent.