My favorite ten movies set in a hotel (feel free to choose the order):
Grand Budapest Hotel (2014)
Shining (1980)
Four Rooms (1995)
Grand Hotel (1932)
Lost in Translation (2003)
Barton Fink (1991)
The Million Dollar Hotel (2000)
Festen (1998)
Der Stand der Dinge (1982)
Chelsea on the Rocks (2008)
Who knows me knows as well how much I'm a fan of cinema traveling and hotels. Last week Converse fulfilled my personal perversion of an imaginative cinematographic journey.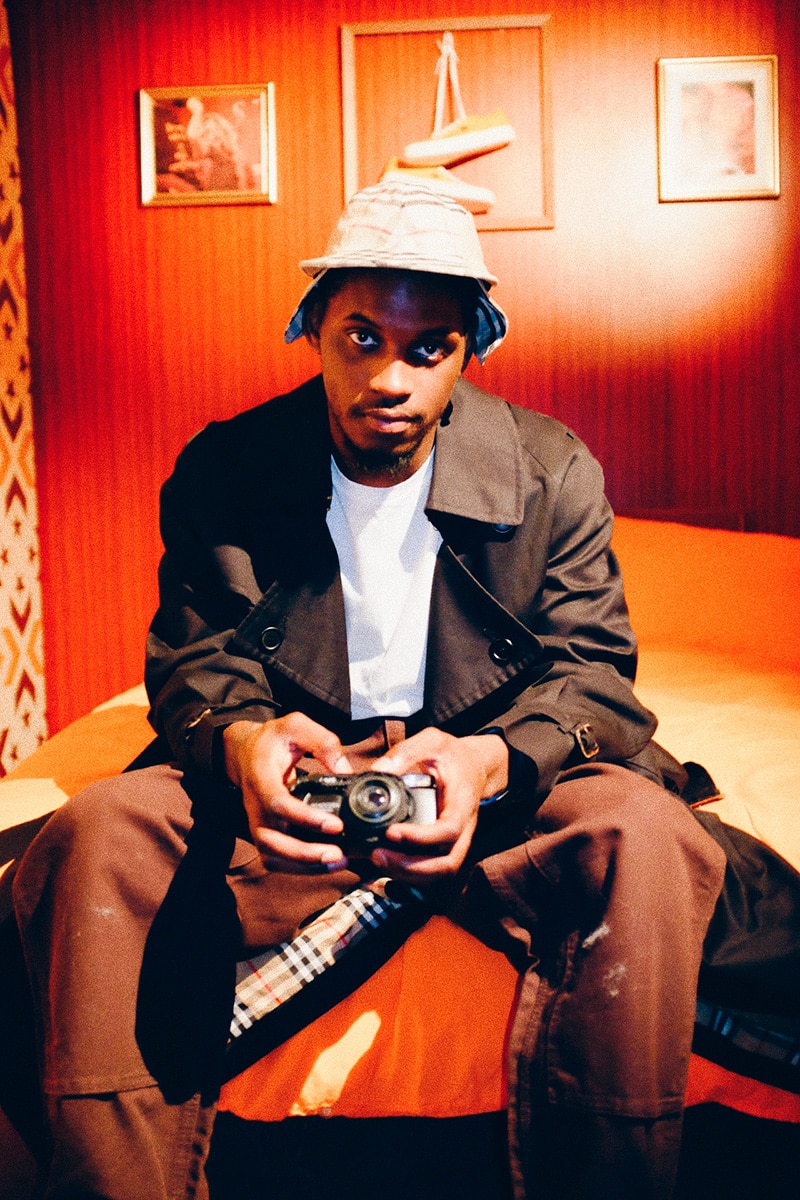 To celebrate the legendary One star we got an invitation for the check-in at the 155 in New N Rd Hoxton of London on February, 16th. Waiting for us, five floors of intersecting digital, product and live experiences serving as the playground for uniting London's sneaker, skate, fashion, and music communities with access to never-before-released and re-released versions of Converse's most coveted One Stars.
But let's go step by step.
The Converse One Star – originally intended as a low-top performance upgrade of the All Star basketball sneaker – is launched in 1974 with its supple suede, upgraded traction, and a foam-backed tongue. Just a year later, it disappears from the Converse line up.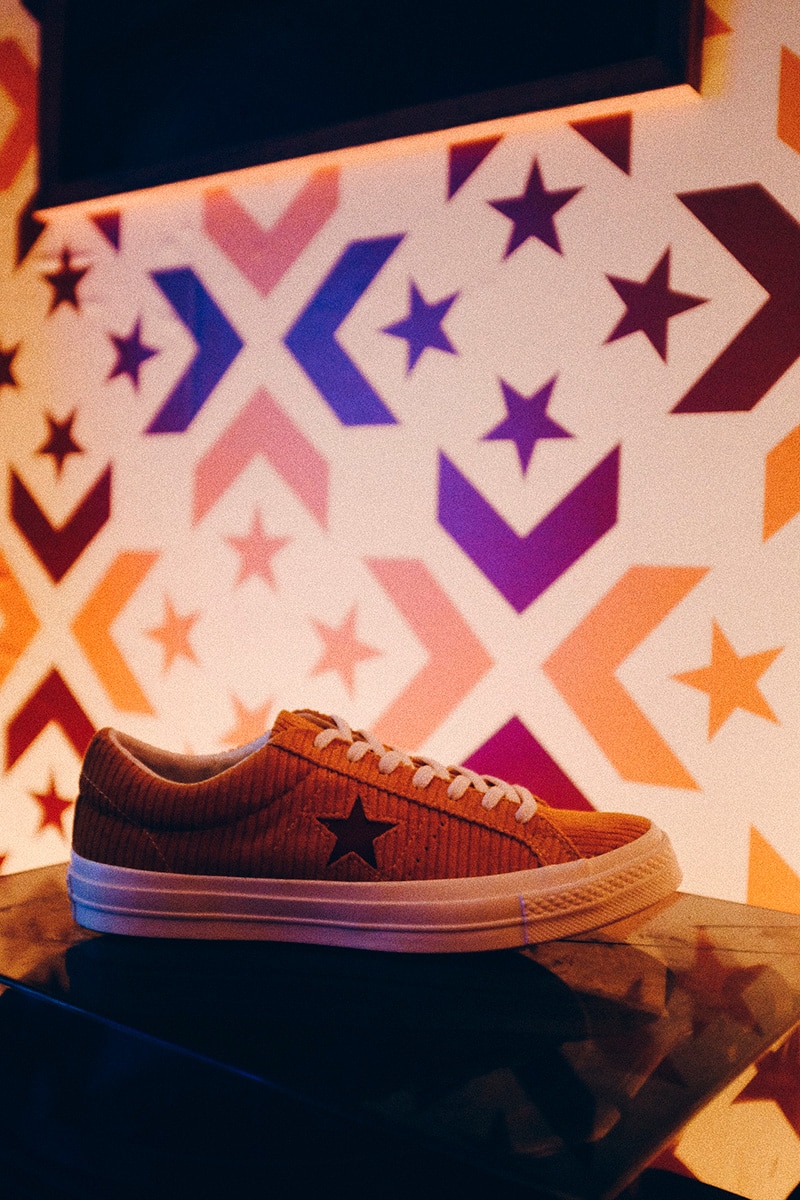 Despite being a relative underachiever on its original release, the Converse One Star's impact and adoption across different cultural groups are significant. In the early 90s, a culmination of distinct and decade-defining cultural trends emerge. The rising Grunge scene of Seattle, underground skateboarders become adept at adopting old favorites and repurposing them, all as "anti-fashion" becomes fashion and the rave scene begins to take hold.
Today it's the full-blown reference point for all the underground and metropolitan cultures. More numerous than before the partnerships with well-recognized artists mostly coming from rap and hip-hop environment: what was considered as a niche phenomenon is now exploded also thanks to the trickle-up process that makes street the inspirational element for fashion, at least the most interesting one. Thinking about that, the Converse team has wanted to give few selected media the opportunity to live a unique experience, transversely sensorial. The One Star comes to life in London, an epicenter of global street culture, where self-expression has been notoriously democratized for decades.
Taking over the streets of Shoreditch, The Hotel presents a One Star twist on 5-Star establishments. Offering a glimpse into the '90s attitude that helped define the sneaker, the One Star Hotel is a manifestation of where the sneaker has been and how it is being adopted globally today. Daytime events include t-shirt screen printing with Paria Farzaneh, London Fashion Week collection presentation from London based designer Mimi Wade and an entire day presented by London youth collective, The Basement.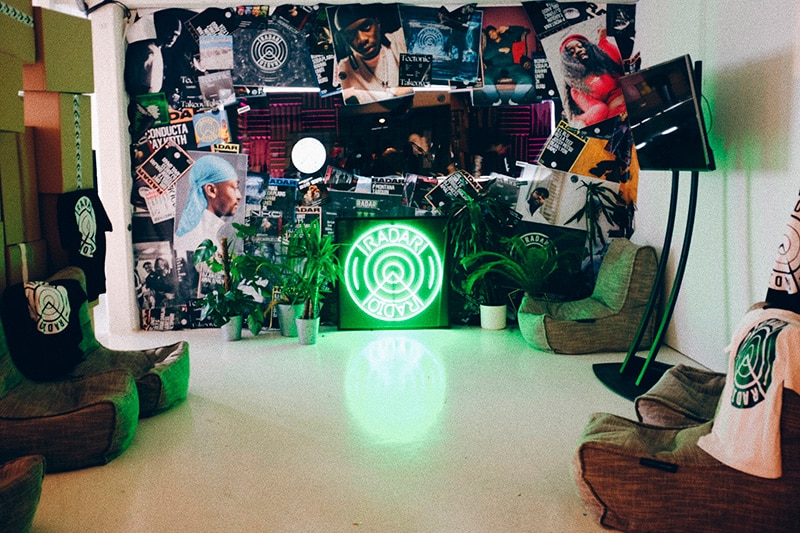 At night, Converse delivers shambolic Shoreditch in "The Laundry Room" a two-night-only exclusive nightlife experience featuring some of London's hottest DJ's and global musical acts including Princess Nokia, IAMDDB, Slowthai, HYUKOH, Siobhan Bell, Bossy Ldn Skinny Macho and more.
Six the guests' rooms for us, the patrons, designed by Converse collaborators that go against the grain and defy traditional definitions. Six rooms for six different collaborations.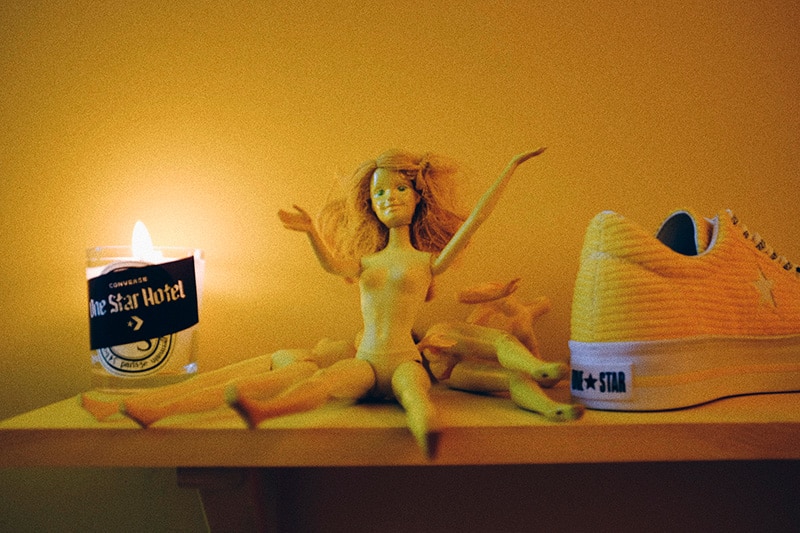 STEP INTO SWEETNESS
It's the room and the sneaker created in collaboration with the 15-year-old streetwear enthusiast and social influencer from Warkwickshire, Leo Mandella (@Gullyguyleo).
The pastel color palette of the latest One Star Premium Suede is translated into an immersive, and instagrammable bedroom experience of cotton candy color, sound, and taste.
One Star Premium Suede is a refreshed take on the court classic's original 1970s "hairy" suede, in muted pastels.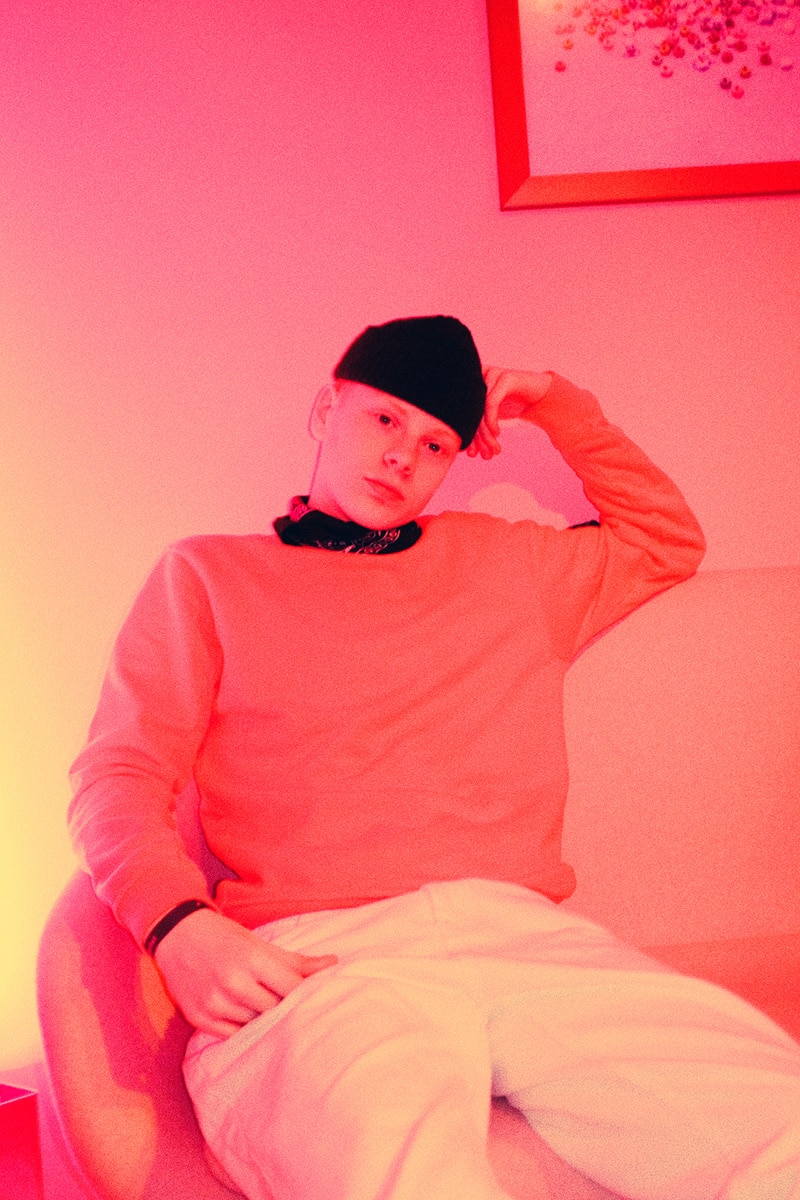 "GRAPE" BY CONVERSE CONS
It's the result of the collaboration with Jamie Platt, a 20-year-old skater from Bournemouth that bought his first pair of Converse sneakers when he was just five. In GRAPE, the story of the newest Converse CONS One Star Pro and the challenges and triumphs of the London skate scene are told through Jamie's lens.
GRAPE is inspired by the new, refreshed trend right colorway of the One Star Pro. Built for increased durability – some key features include rubber backed suede, dual Density Ortholite sock liner, a Nike Zoom Air bag in the heel, elasticated Tongue Locks tongue in place and a CONS traction rubber outsole for grip.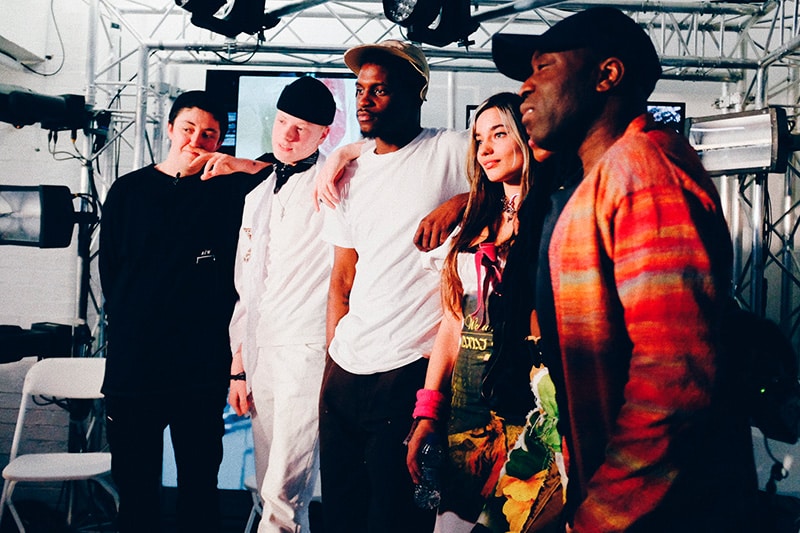 SOMEWHERE IN MID-CENTURY
It's the collaboration with A$AP Nast, American rapper and hip-hop artist most prominently known as a member of the Harlem-based hip-hop group A$AP Mob. He defies style stereotypes. An avid collector of mid-century modern furniture, this influential time in design history inspires his austere aesthetic.
Bringing to life the scene from his Somewhere in Mid- Century photo shoot, the Converse x A$AP Nast One Star room will see the storyteller rapper surprise guests through live, in-room screen printing and a hyper-limited first-time release of the soft-hued corduroy sneaker in the UK.
Nast's One Stars are available in Arrowhead, with extra fuzzy laces, and the sneaker's iconic star in a deep Red Dahlia leather.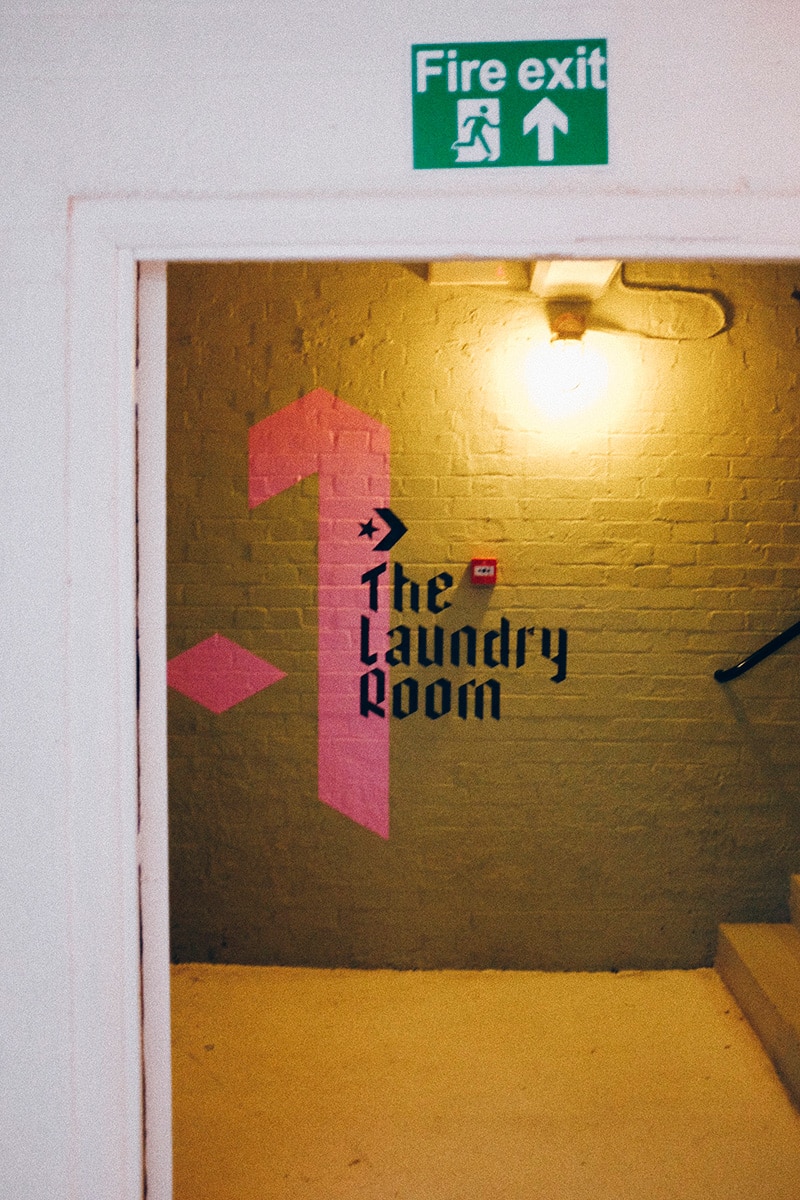 MADEME
MadeMe, New York City for girls, by girls fashion label helmed by Erin Magee revives the '90s riot girls scene at the Hotel.
Set in monochromatic yellow, with bold elements from Erin's personal experiences in New York.
The room plays host to Dawn Lombardi, Sam Puglia's alter ego and experimental comedy with collaborators like Princess Nokia and music sets from Nicole Albino of Nina Skye.
Erin translates effortless NYC cool girl style onto two exclusive One Star platforms in corduroy. Available while they last at the One Star Hotel in "Garden Green" and "Vibrant Yellow."
WORLD AFFAIRS
It's the collaboration with the misfit from Stockholm who has become a worldwide phenomenon, Yung Lean. In the World Affairs room, he tells his tale, which is so much unassuming as wildly exploratory. A contradictory narrative about a misfit stranger from Stockholm, who enjoyed a nomadic upbringing to become a rising worldwide music phenomenon. Fresh off his Stranger tour, Lean creates an alternate reality where his travel experiences in Vietnam and Belarus meet early internet aesthetics, and a punk mind-set. Yung Lean challenges London youth to meet him in World Affairs, where he daily matches on an oversized backgammon table.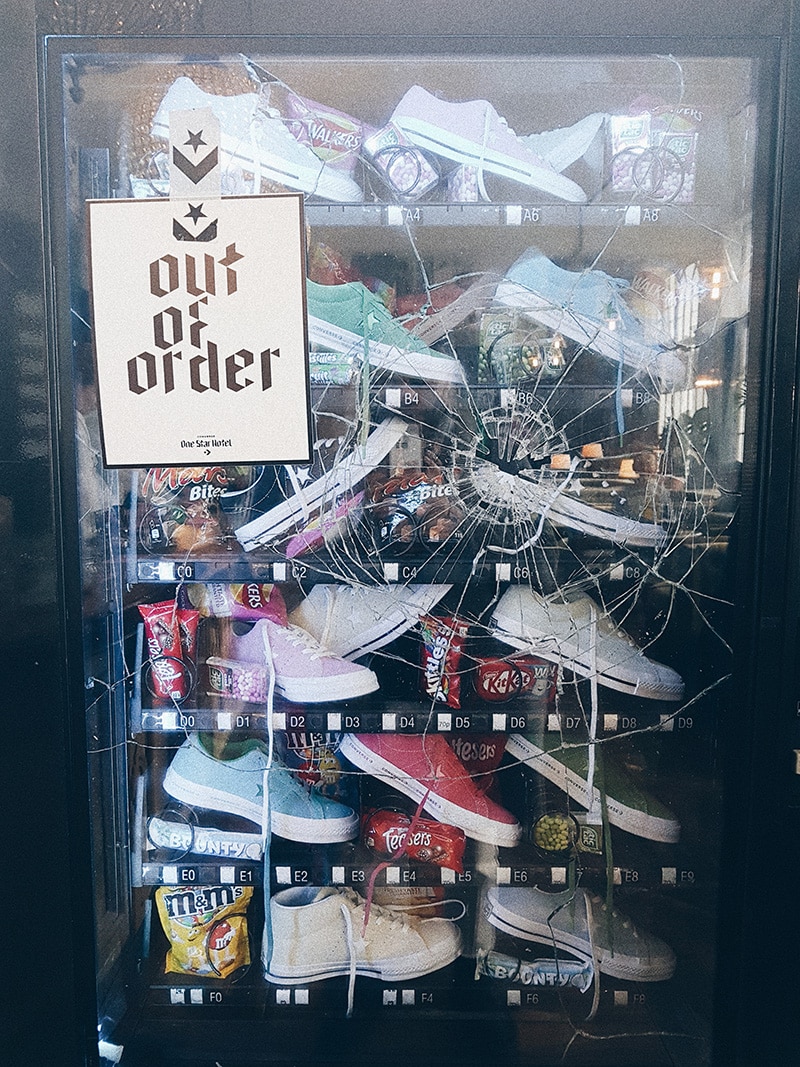 MAHJONG 
It's the Year of the Dog, and to celebrate Beijing-based hip hop artist, Tizzy T is hosting a two- day rapid-fire Mahjong tournament, the One Star way.
Participants that make it through the tournament successfully face Tizzy T himself for a chance to win exclusive Year of the Dog Collection One Stars, a street spin inspired by the classic Chinese legend of the Tiangou Eclipse.
Once the Belgian-American designer Diane von Furstenberg said: "When you get into a hotel room, you lock the door, and you know there is a secrecy, there is a luxury, there is fantasy. There is comfort. There is reassurance". One Star Hotel was all of this, in the Converse way.
Photos by Antonio Eugenio for Fucking Young!