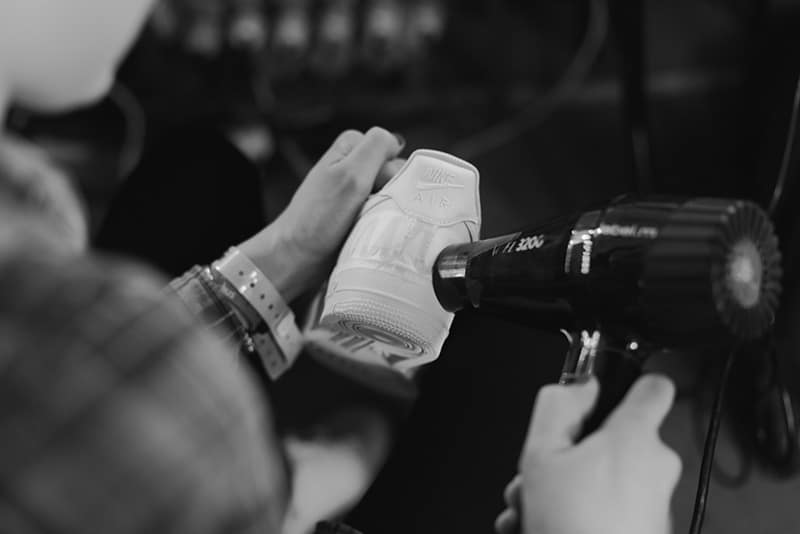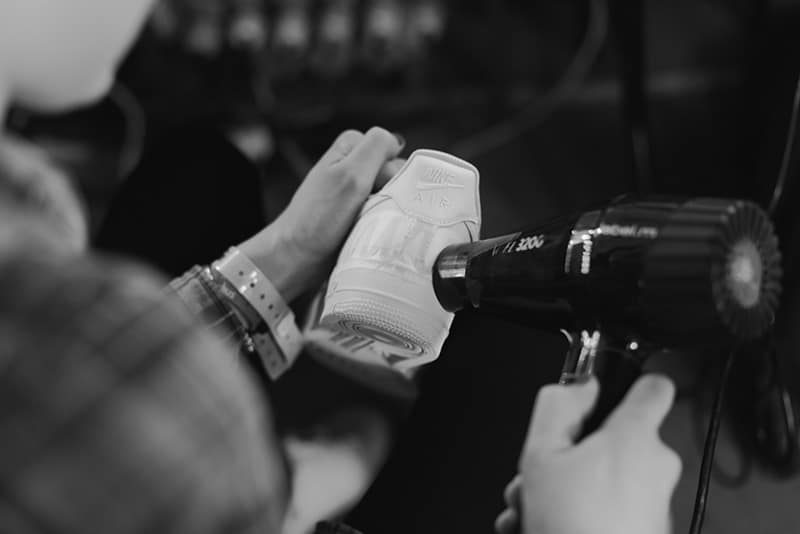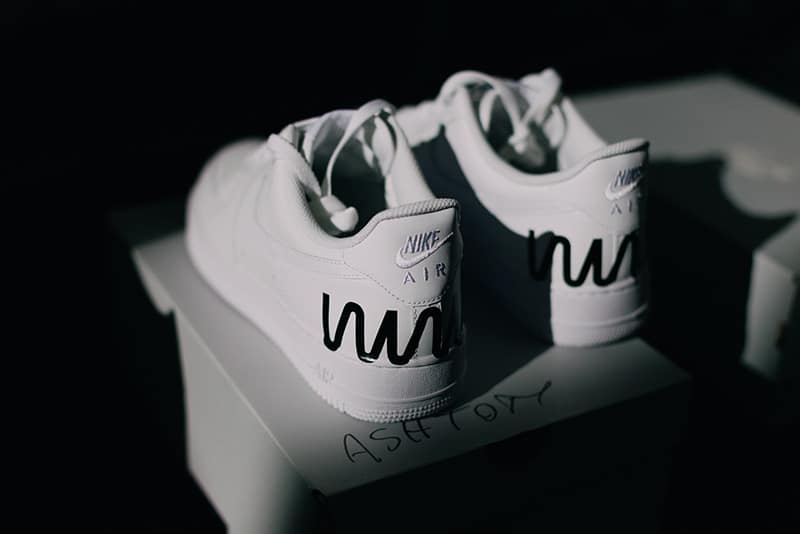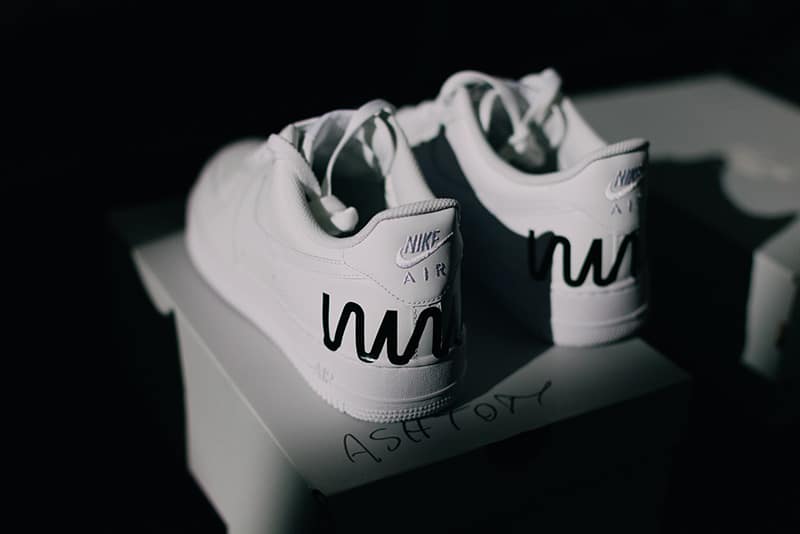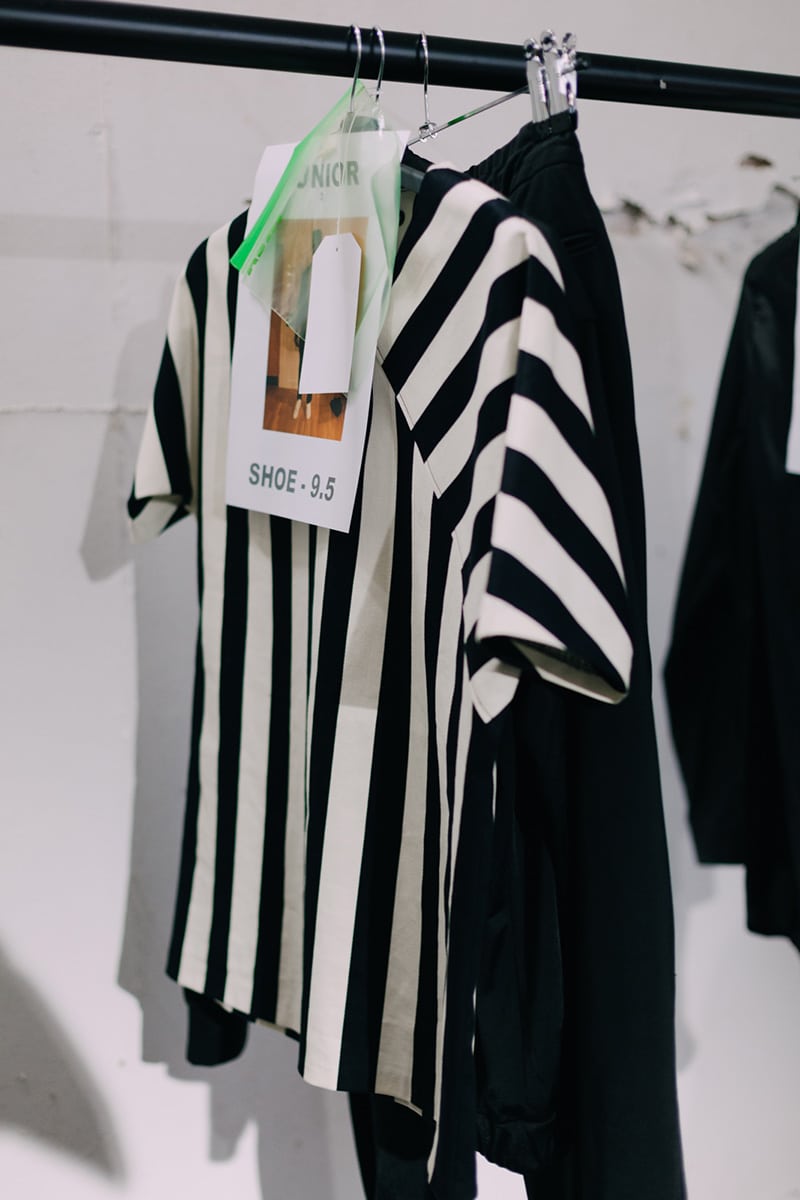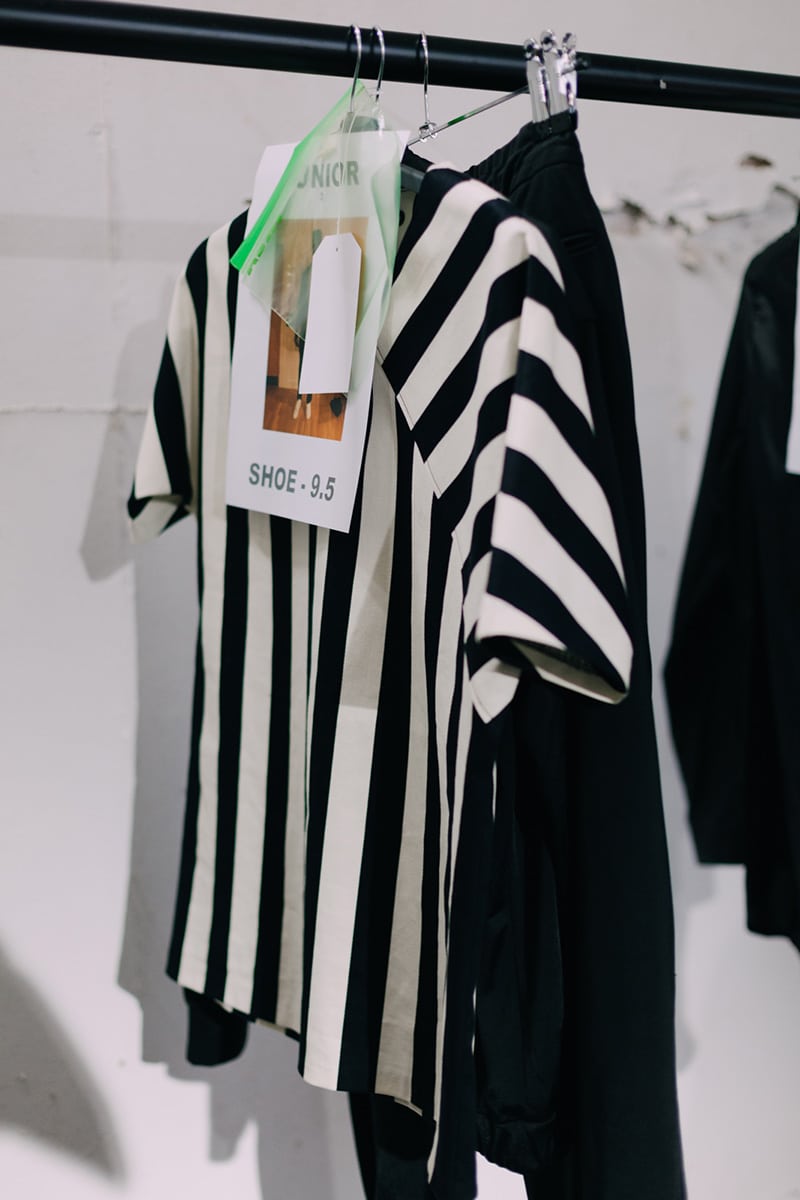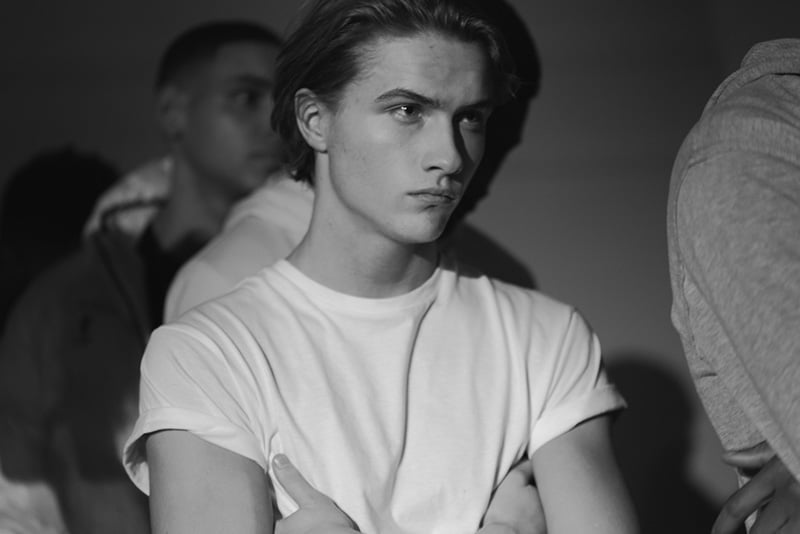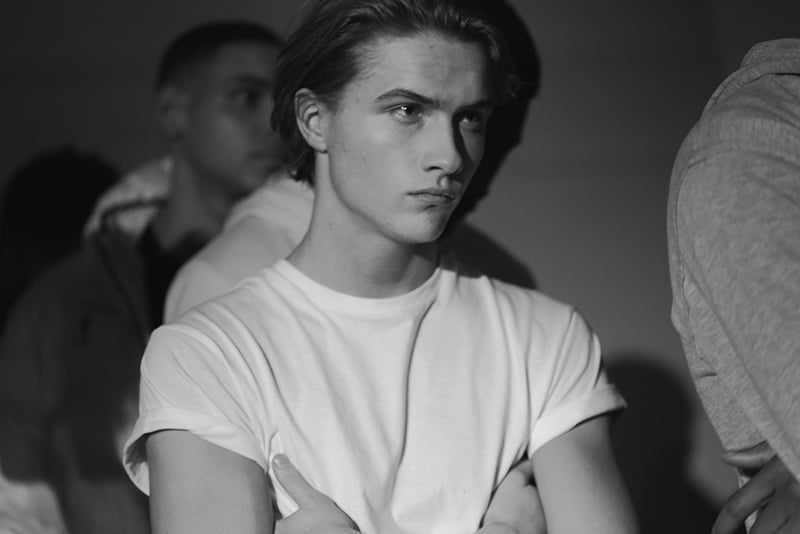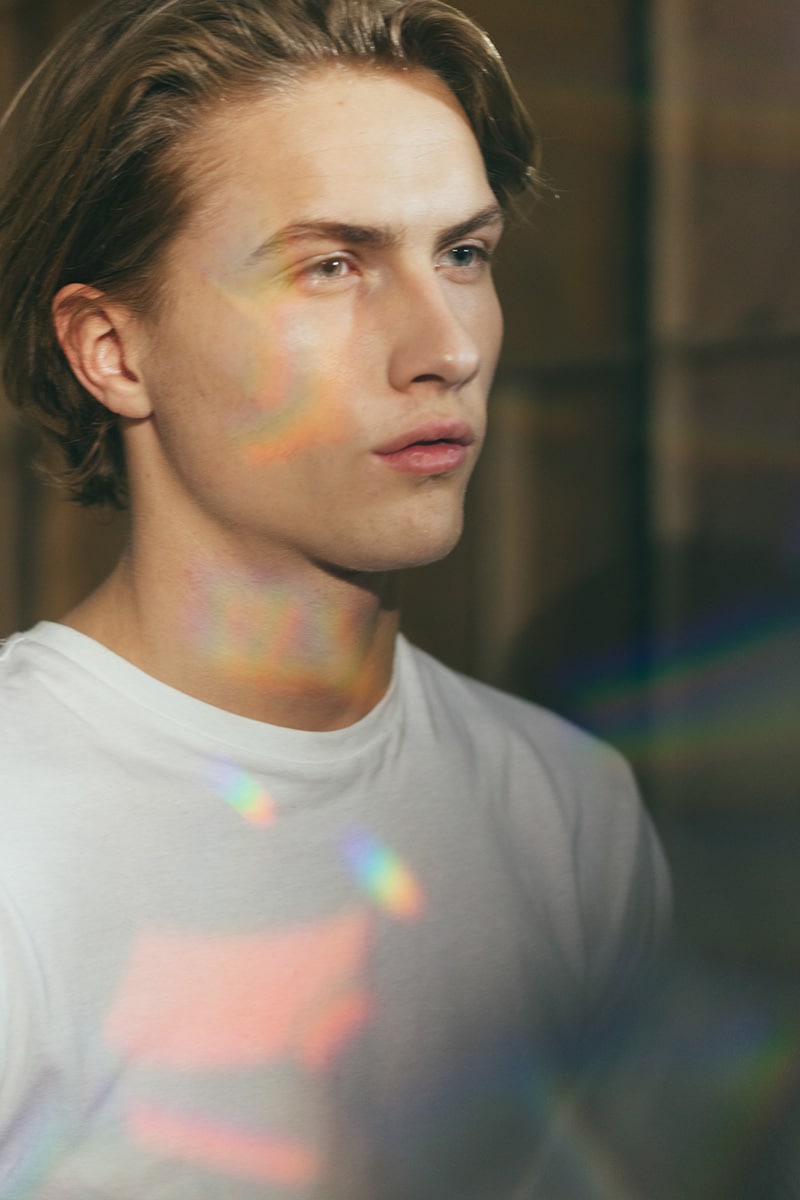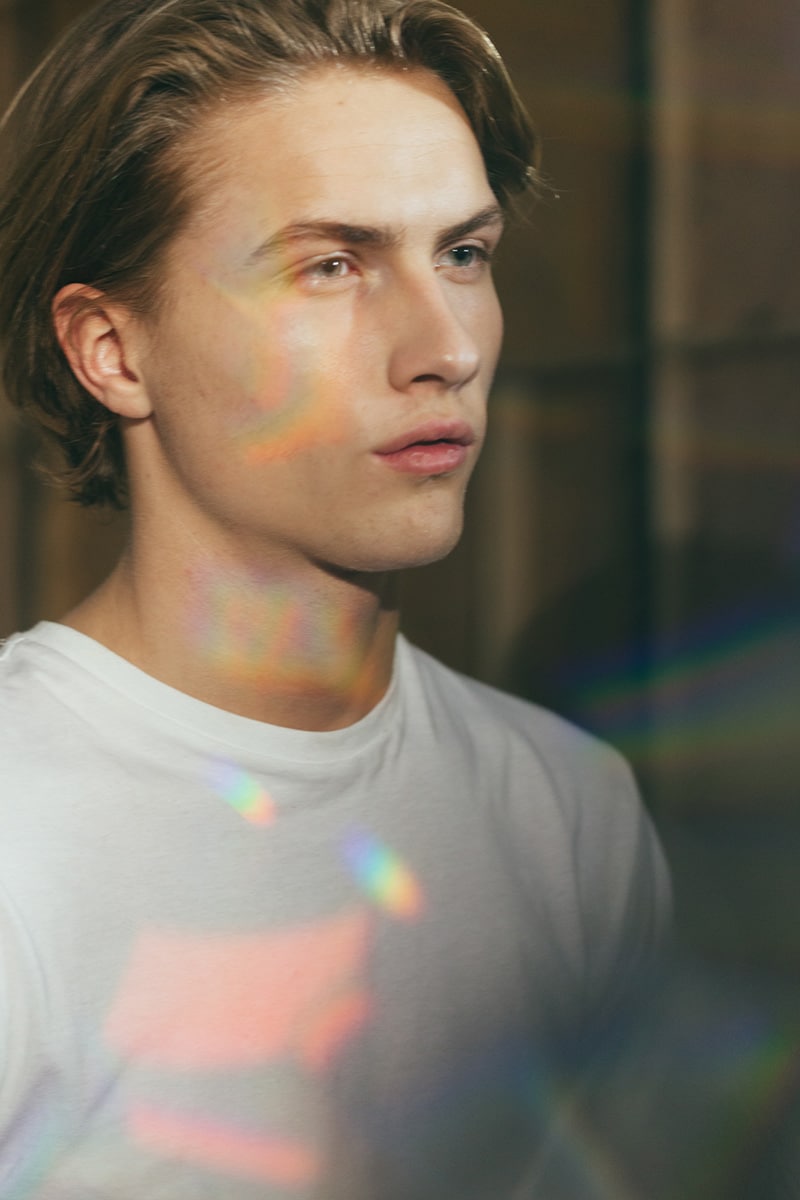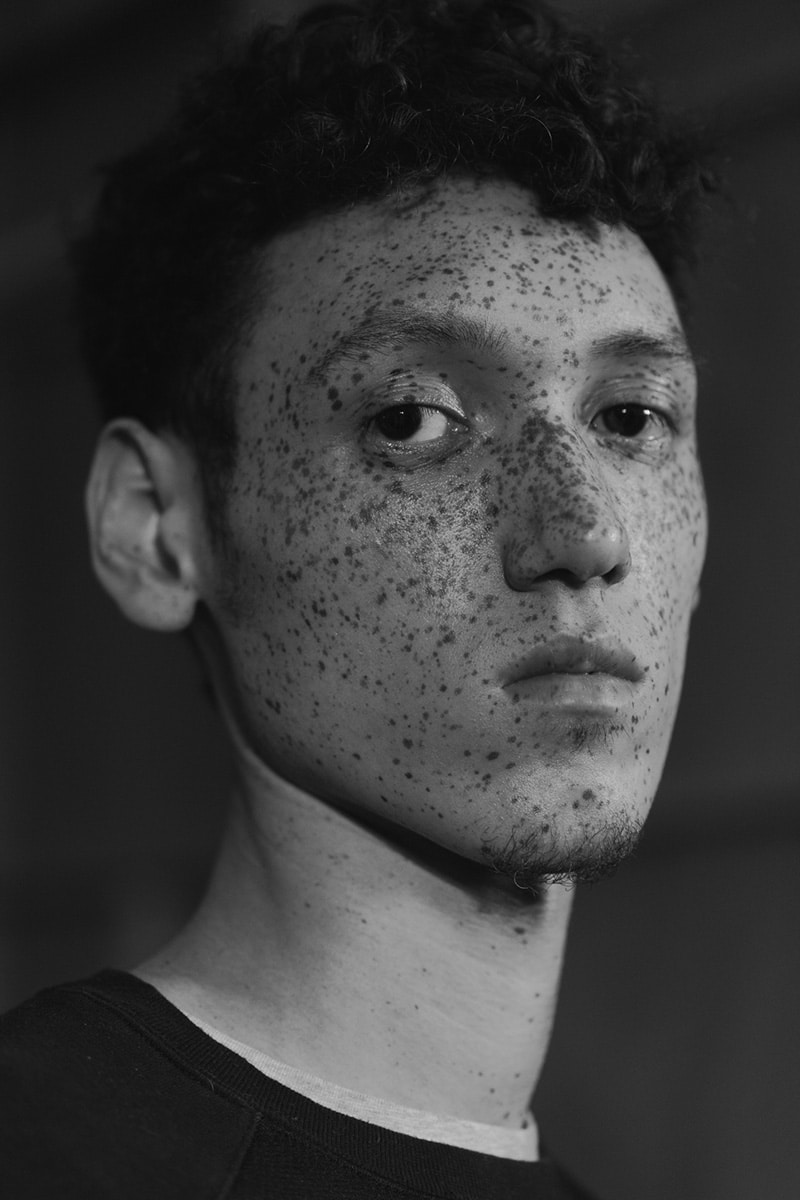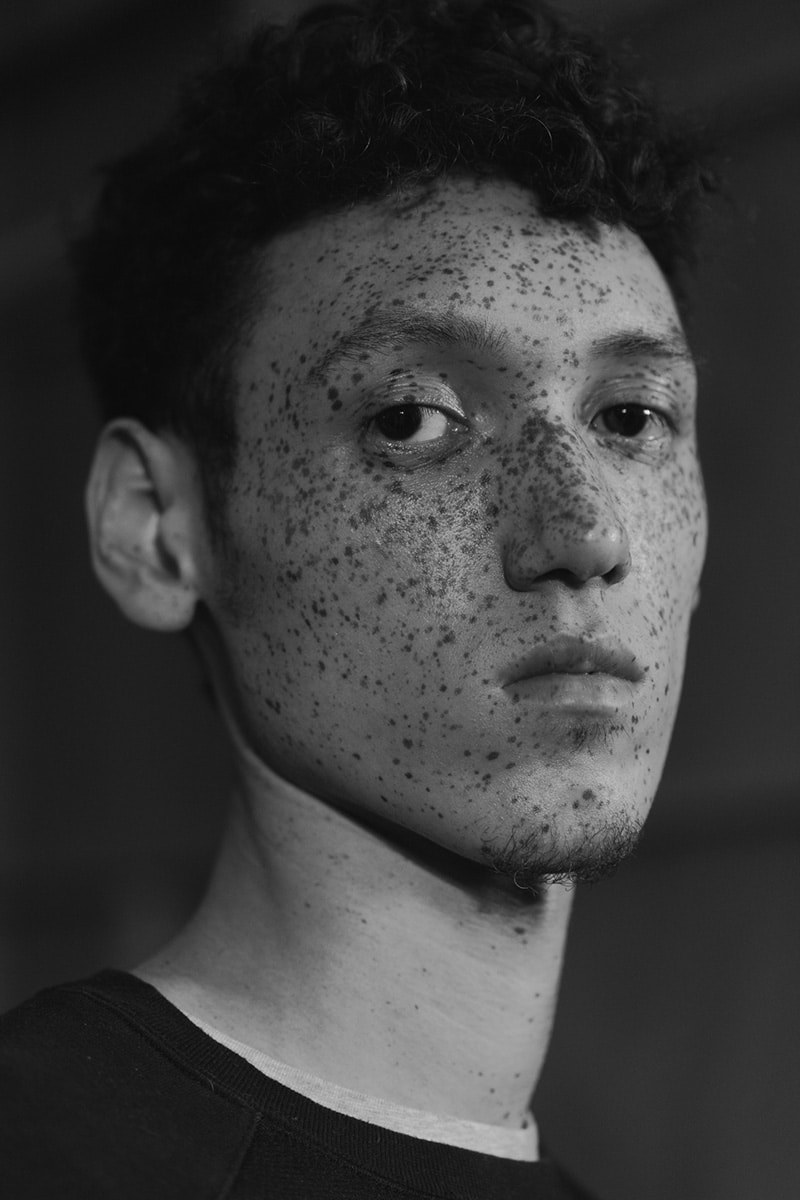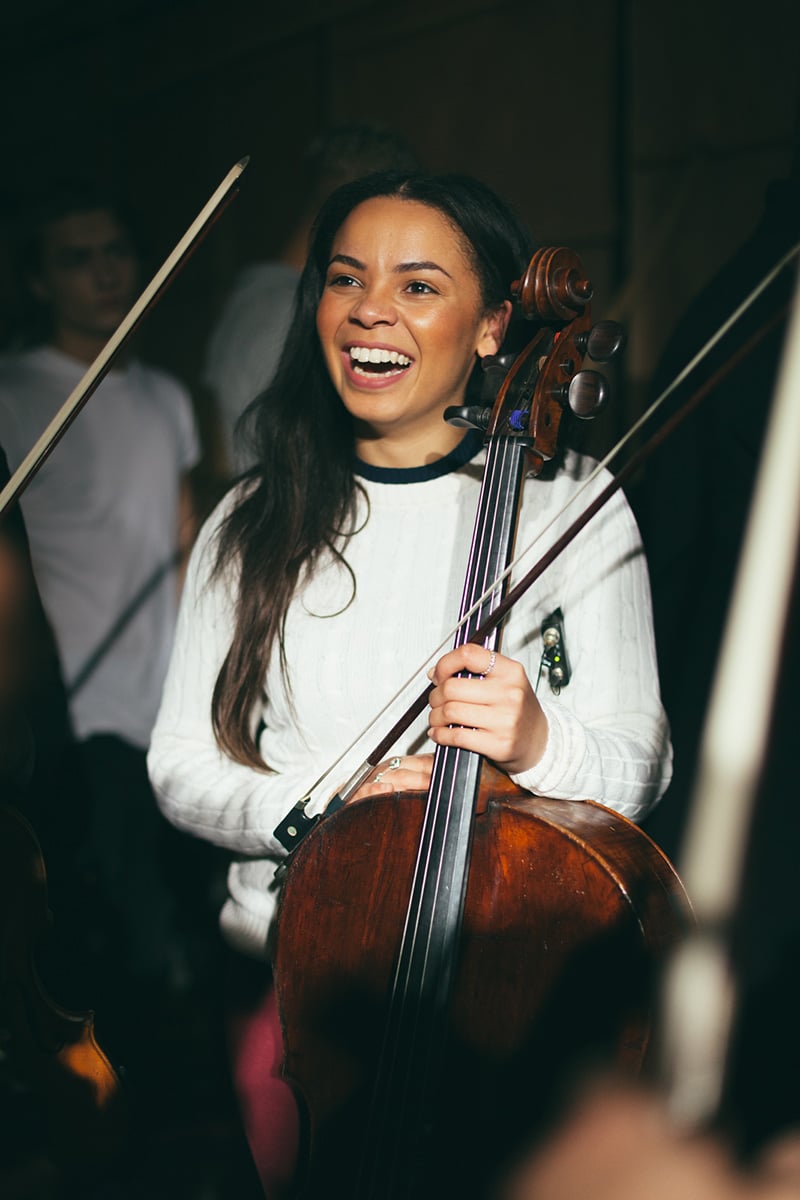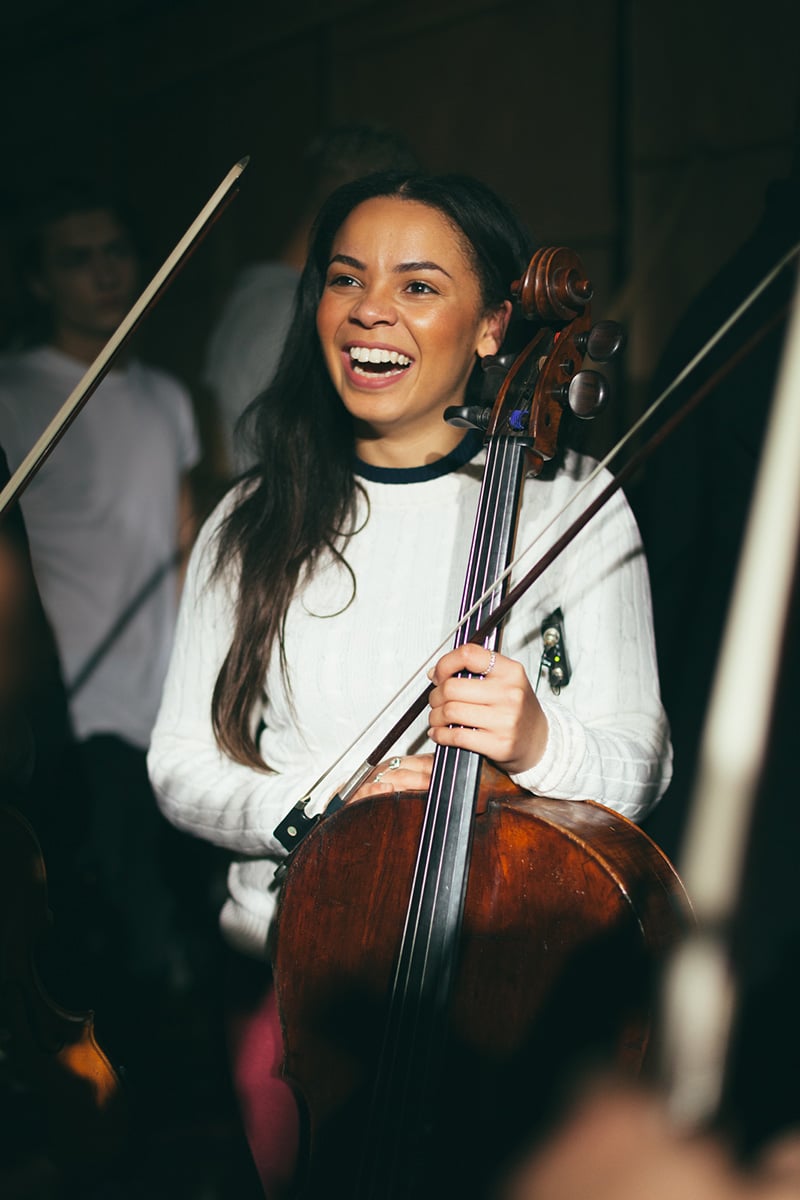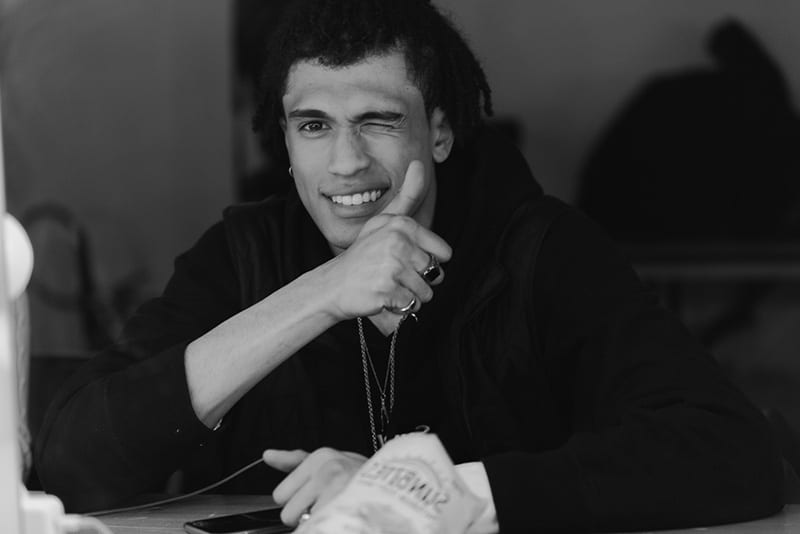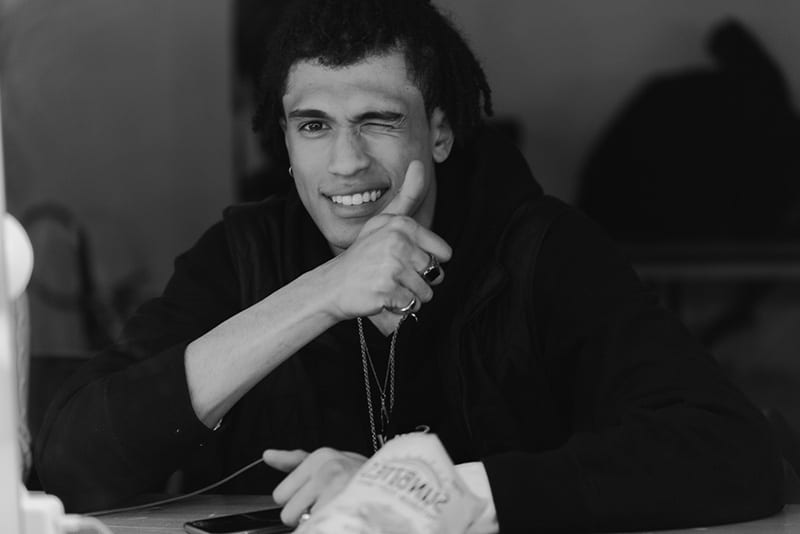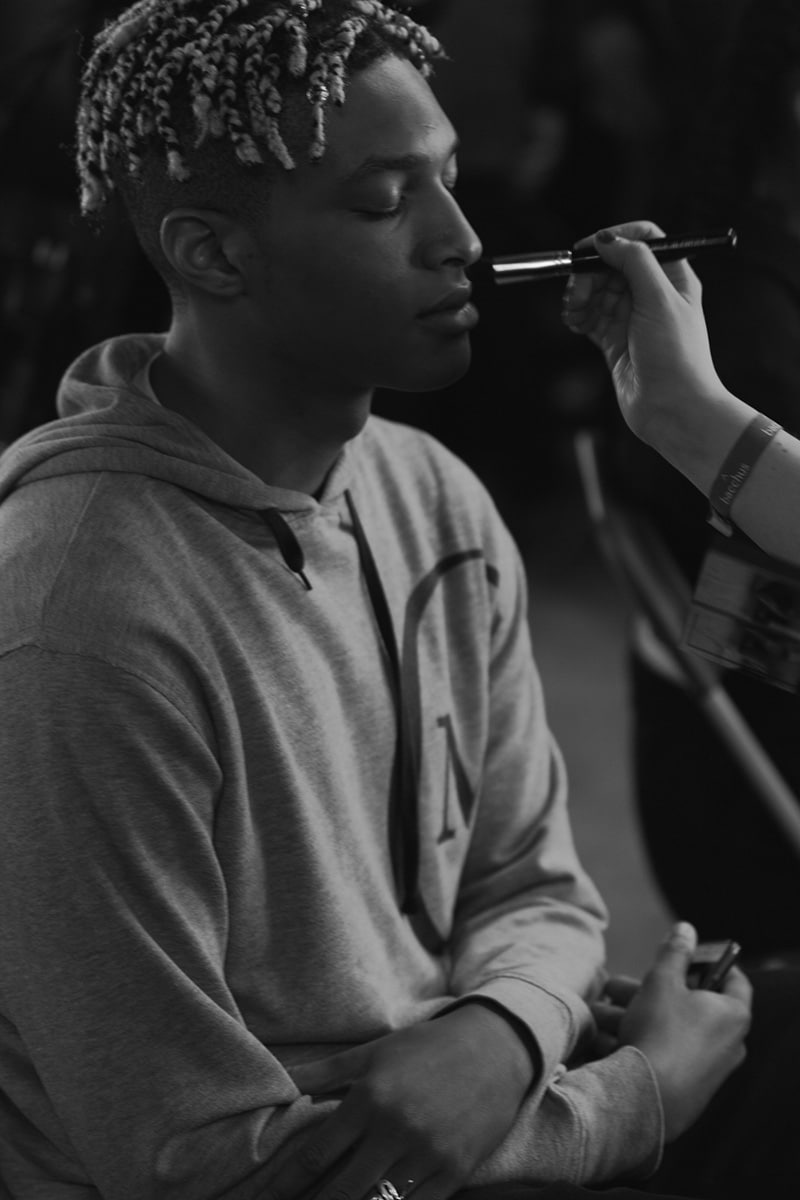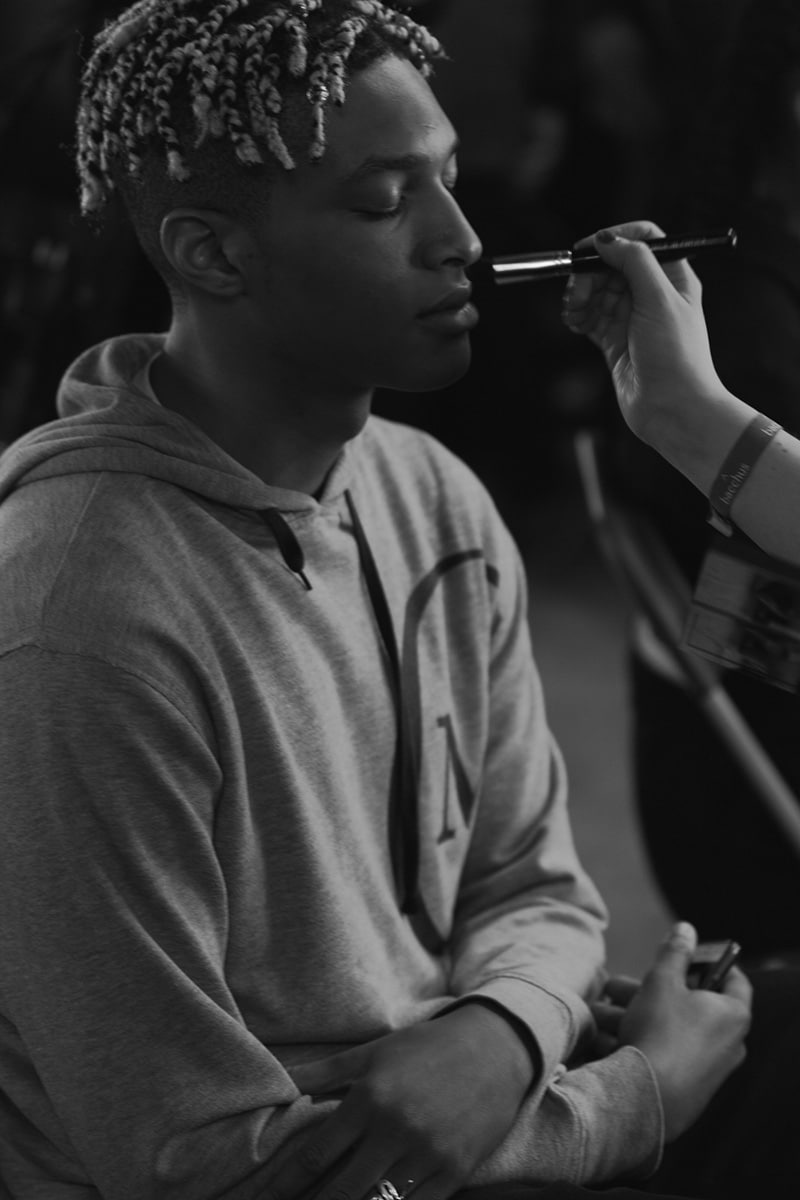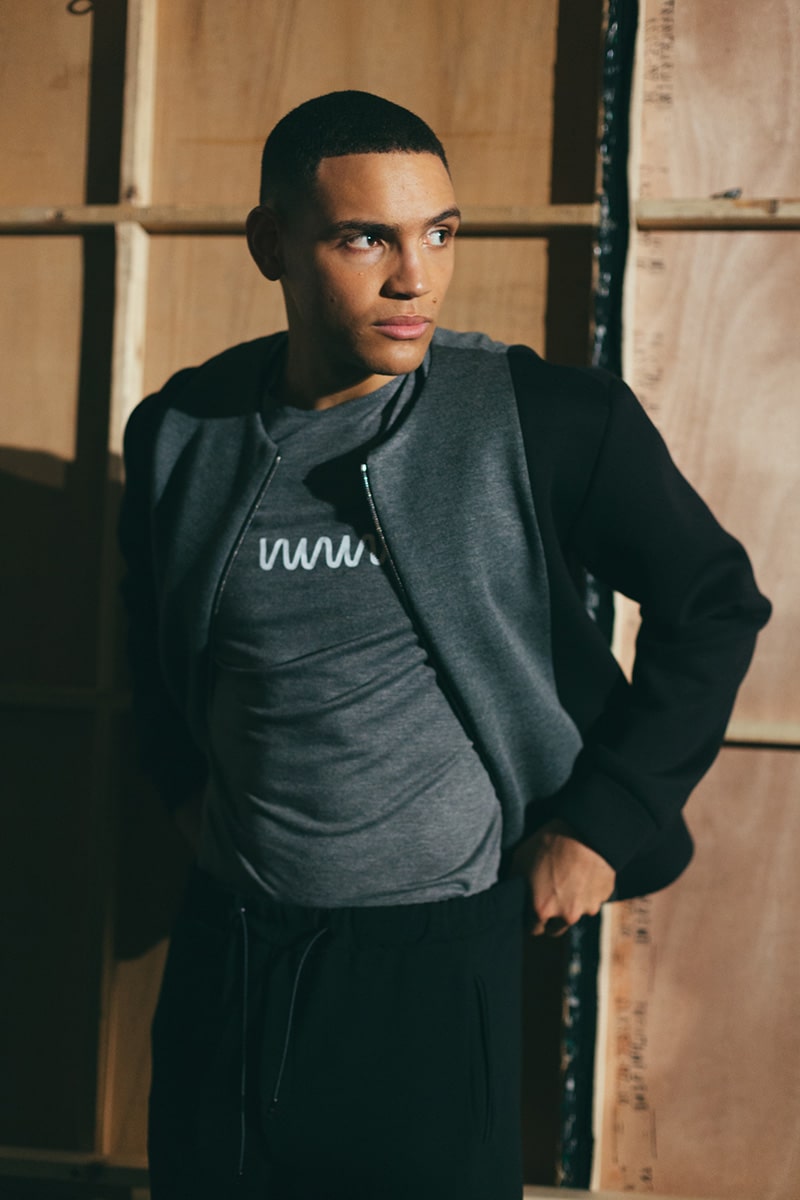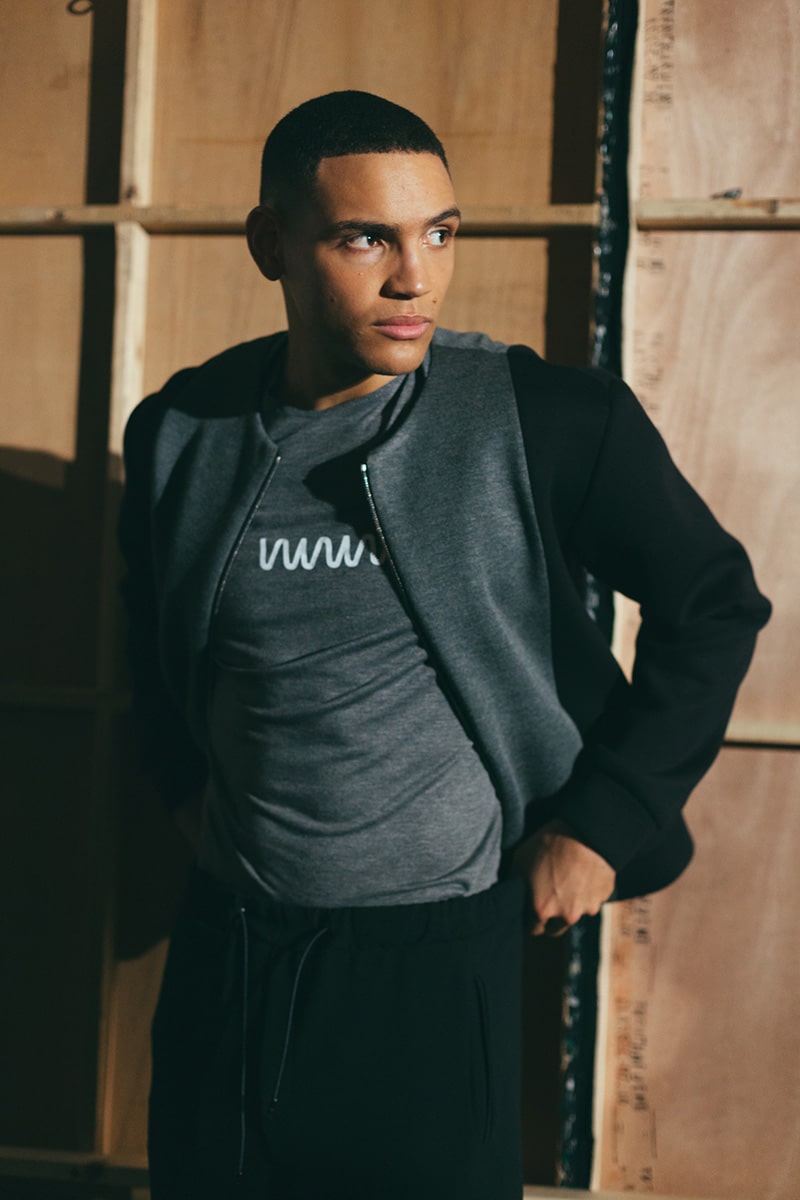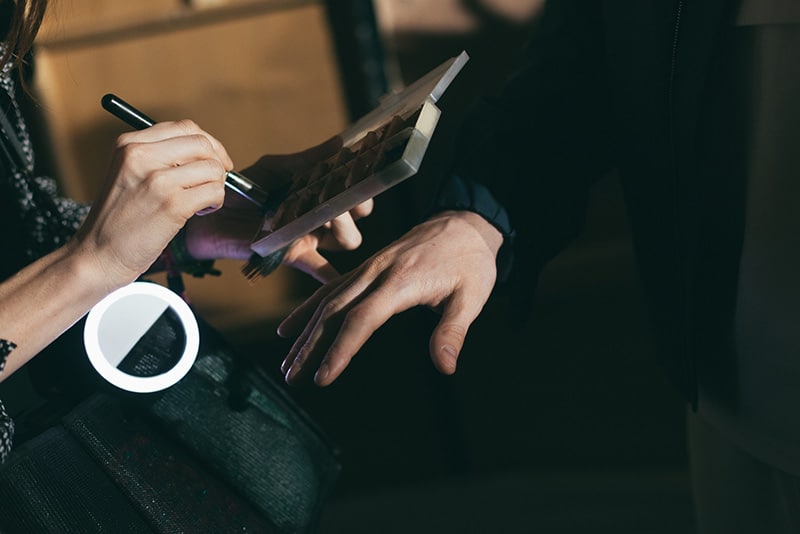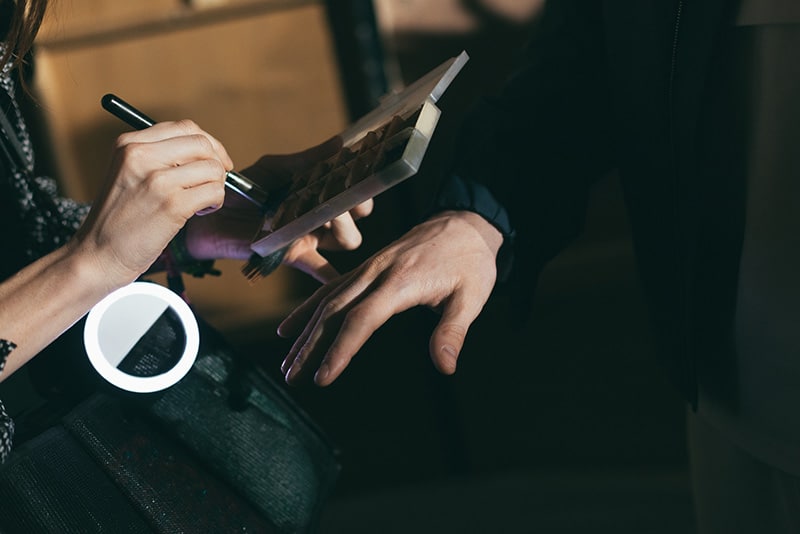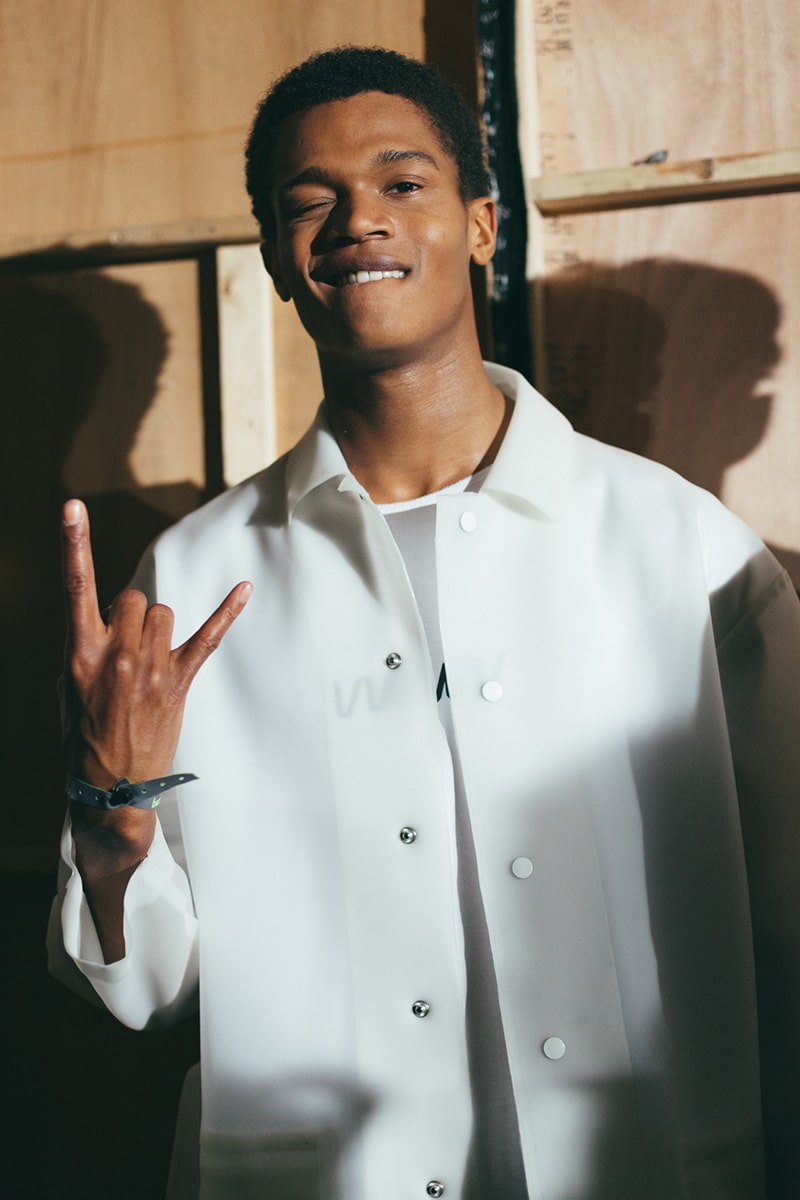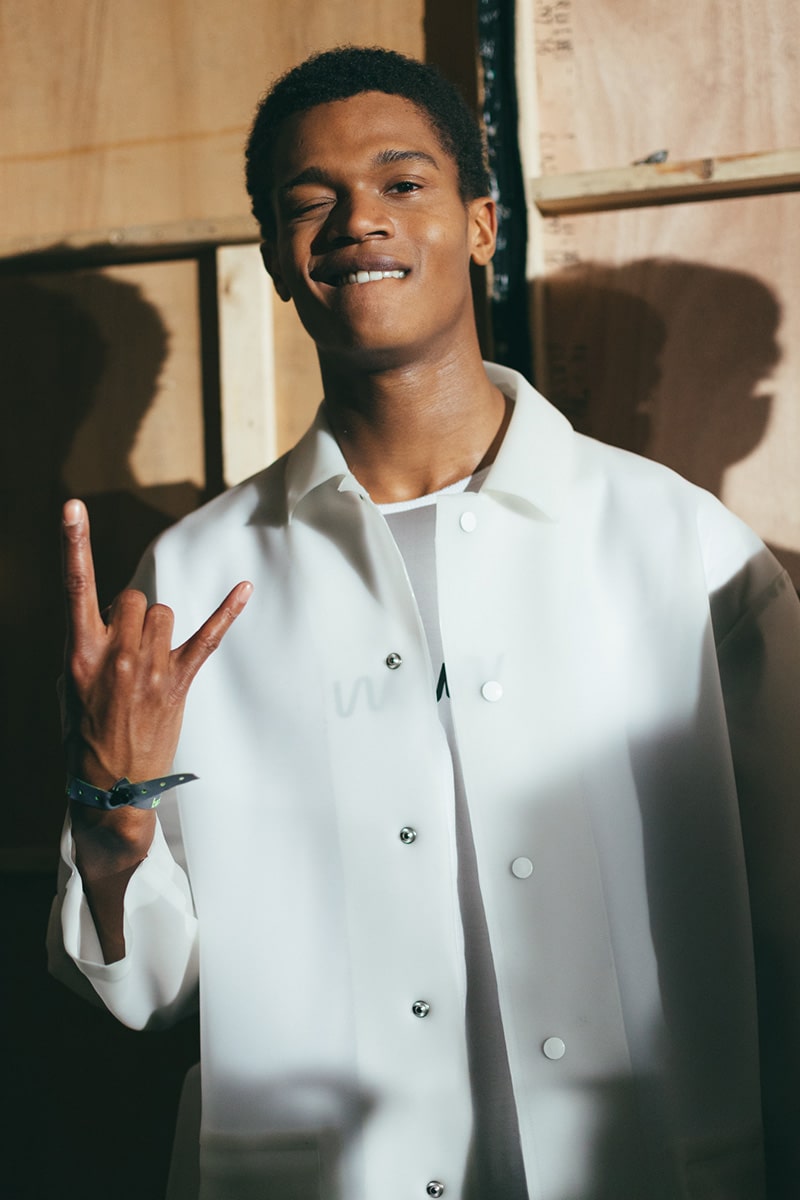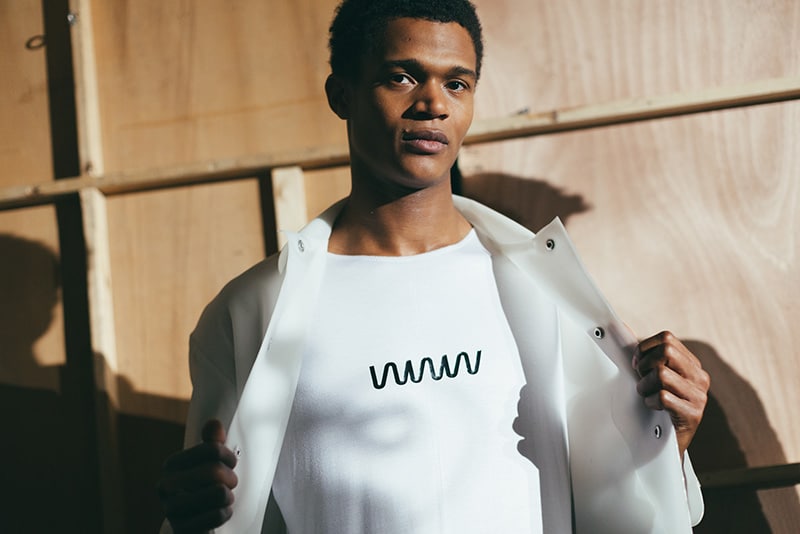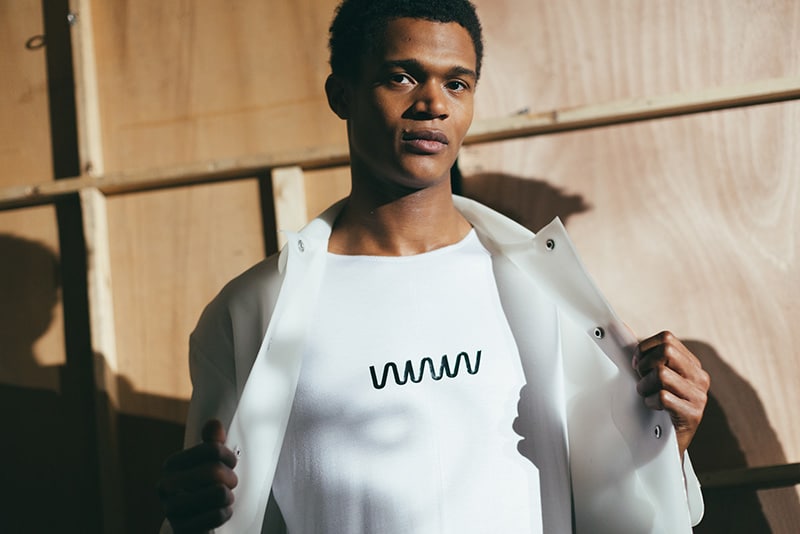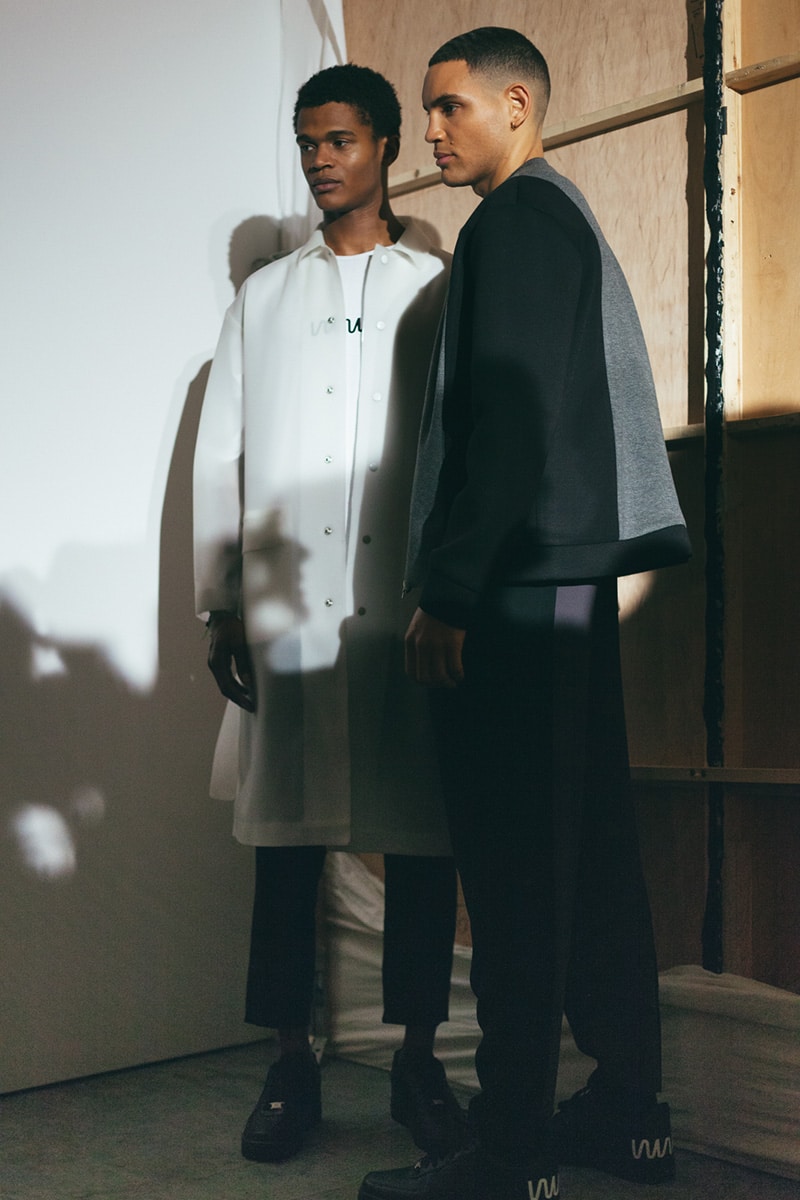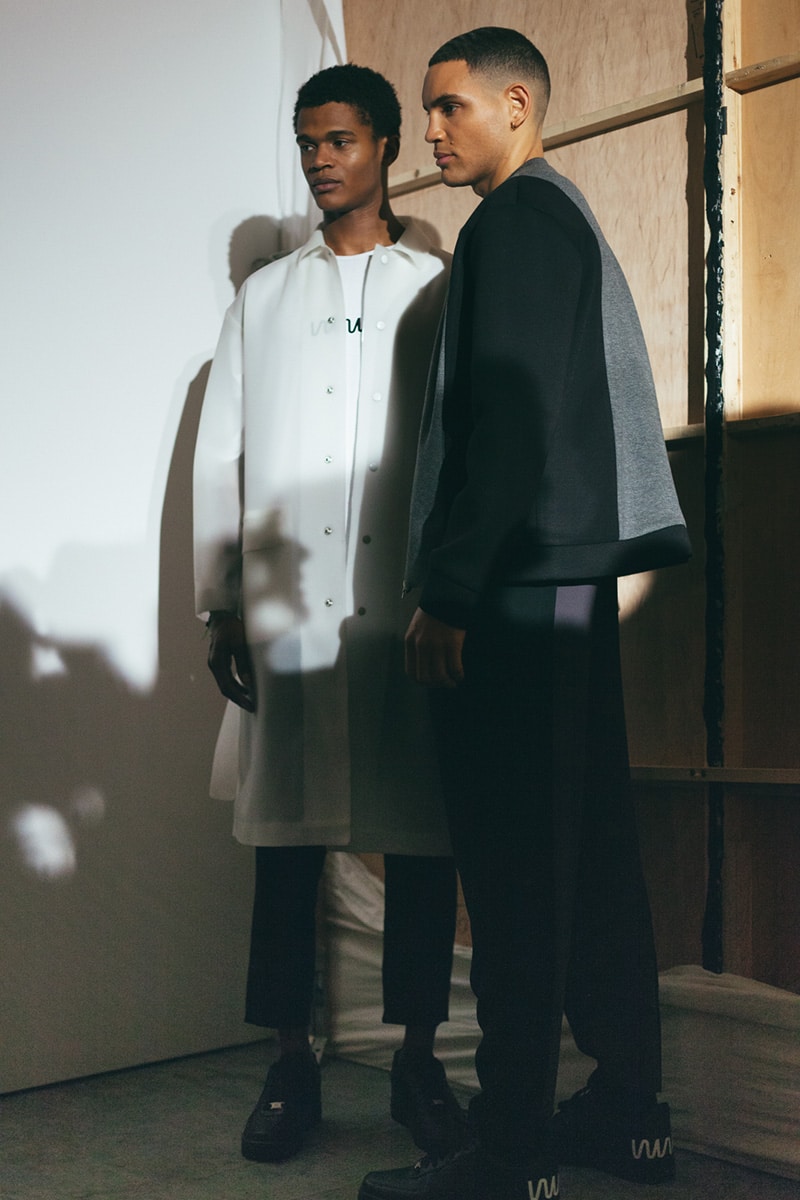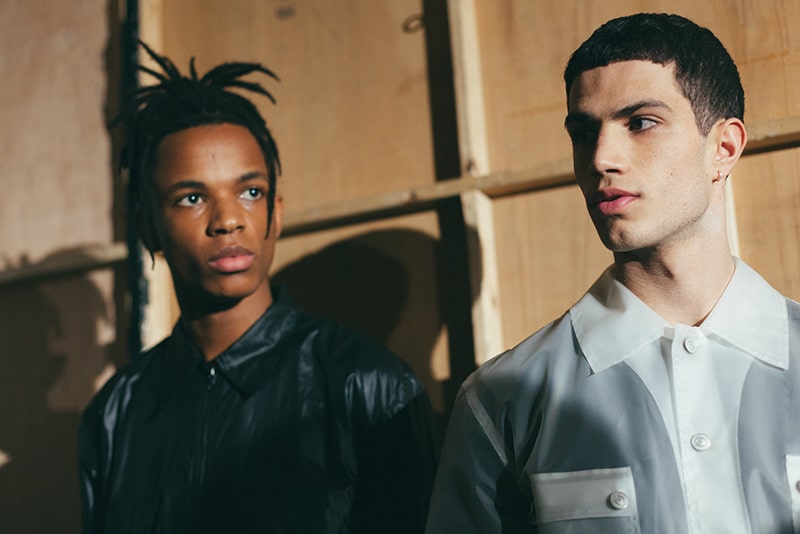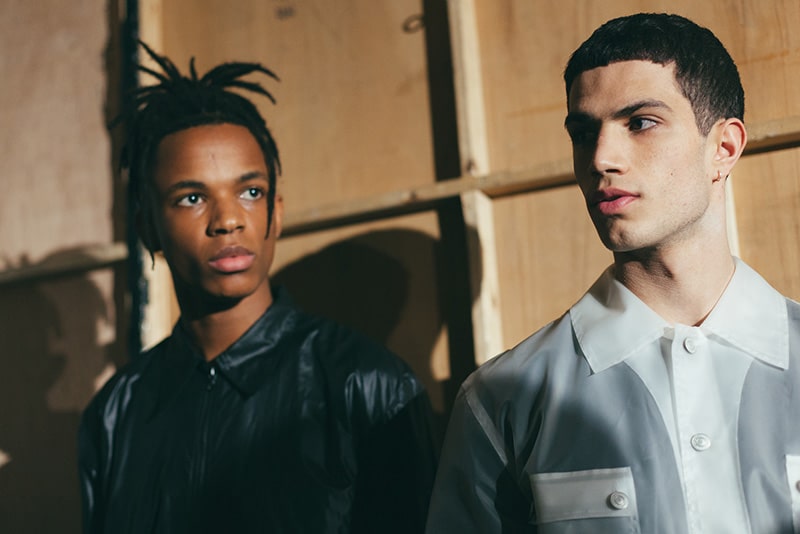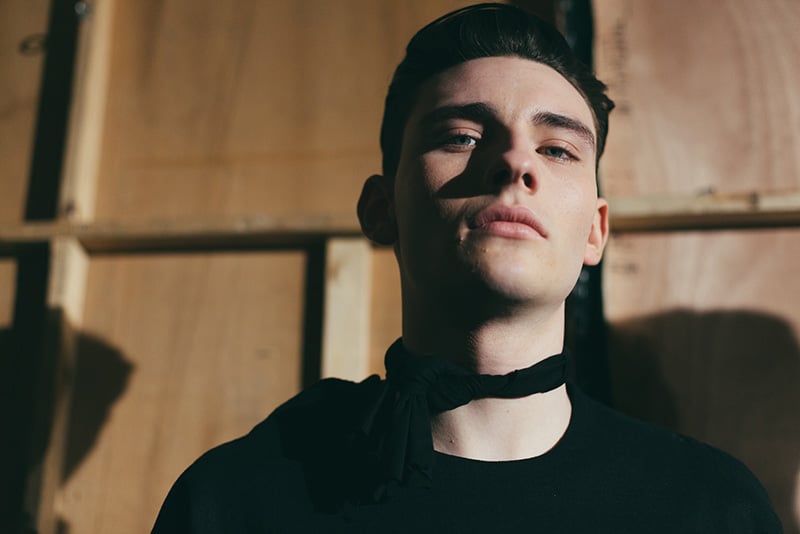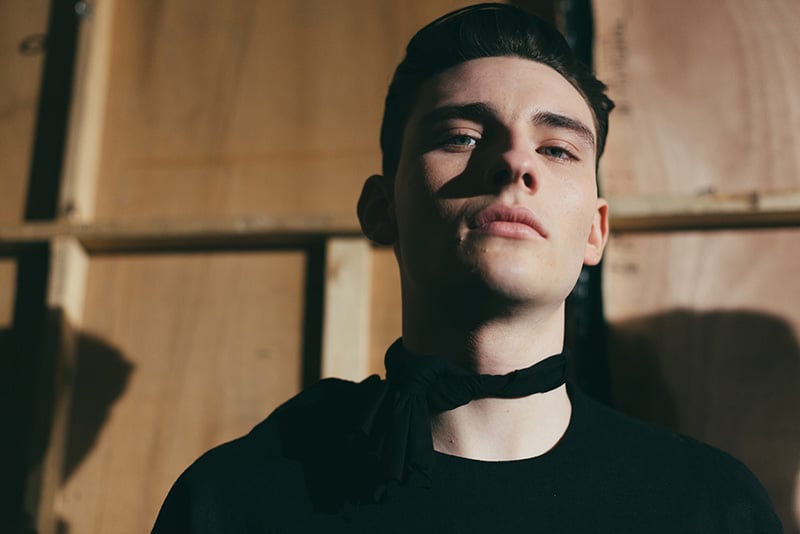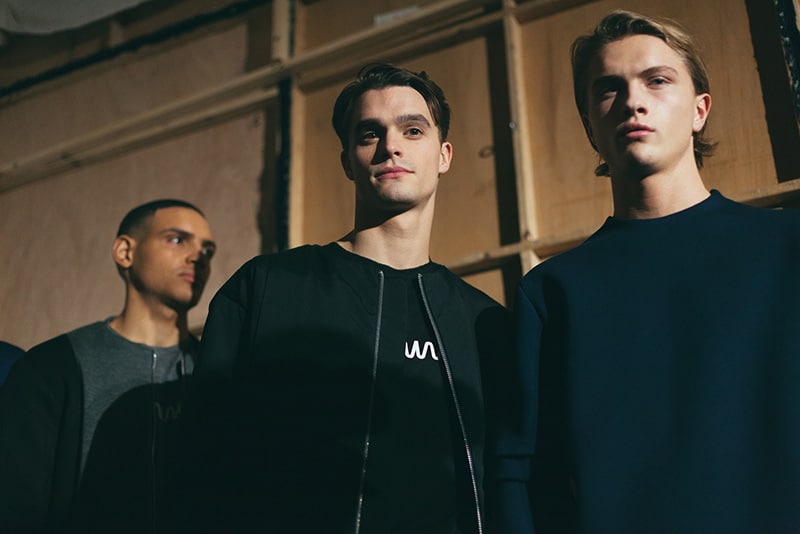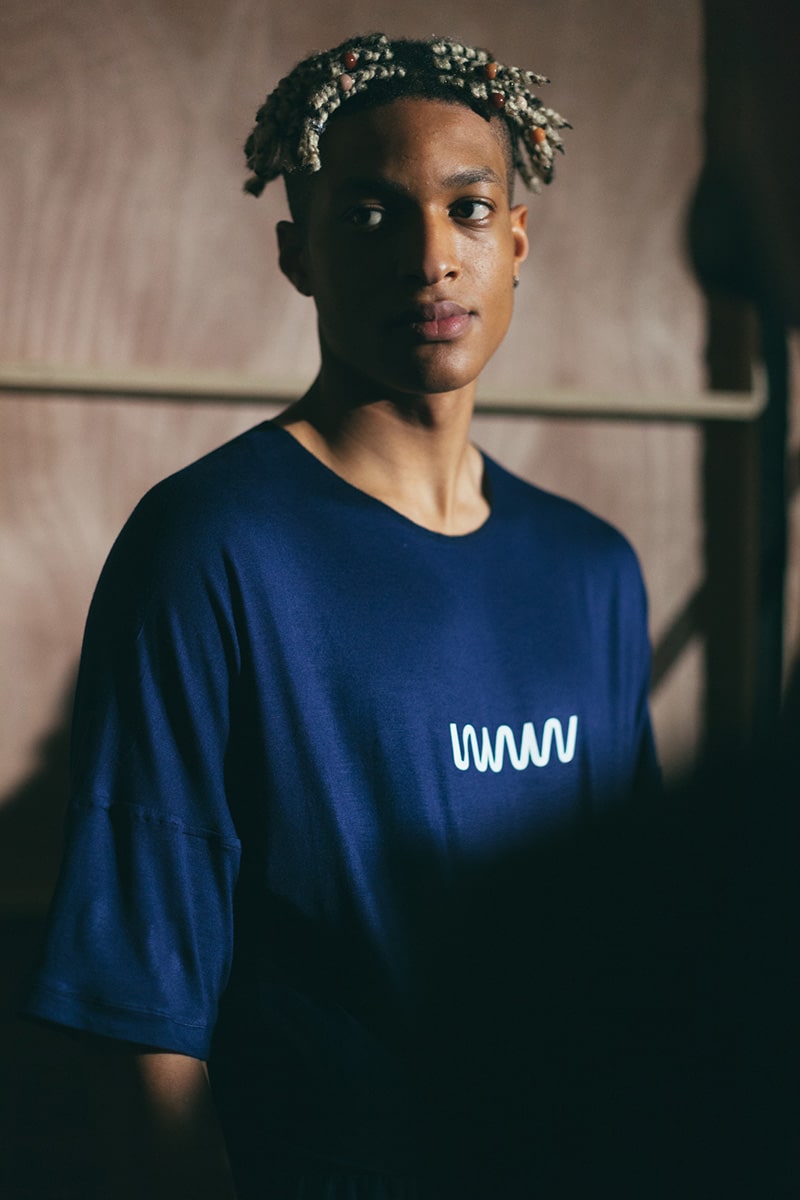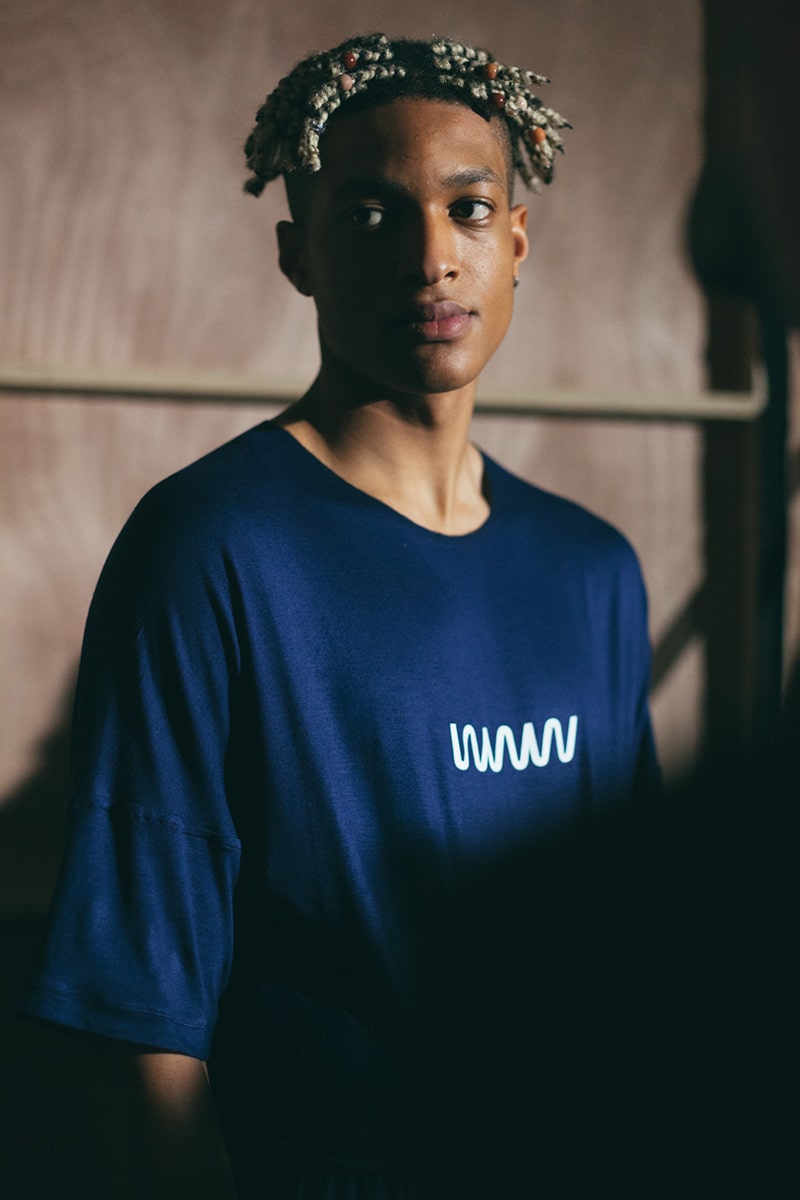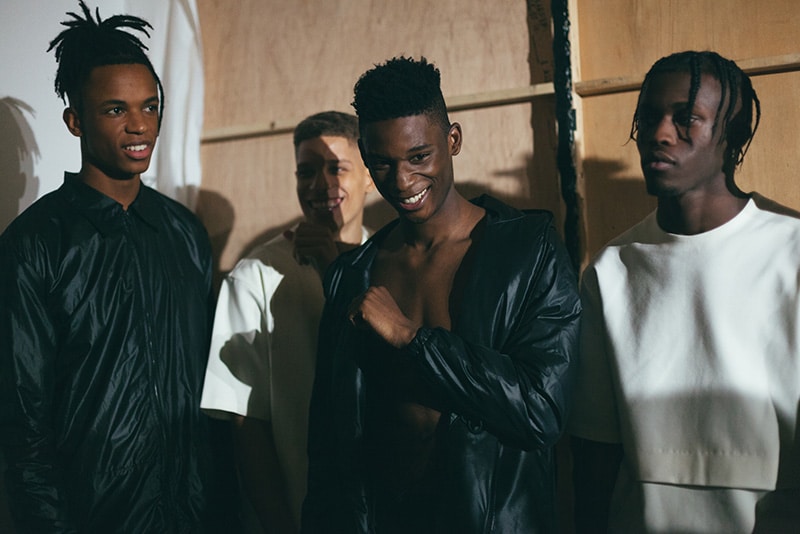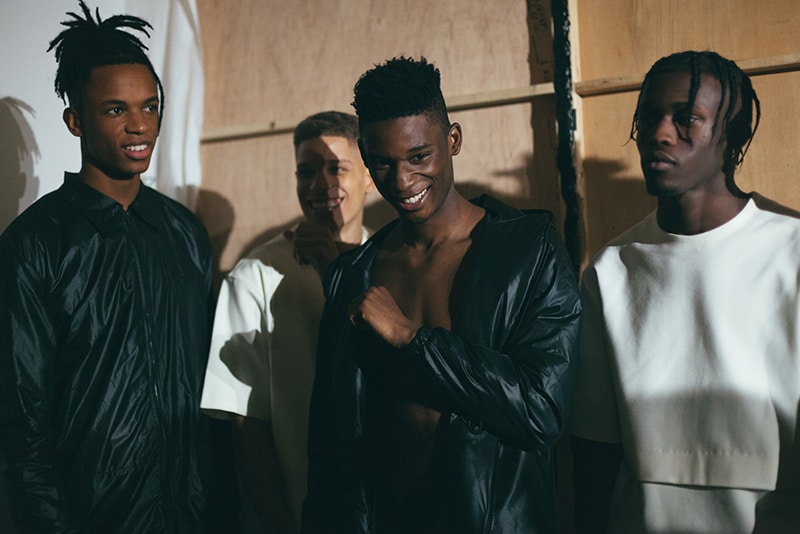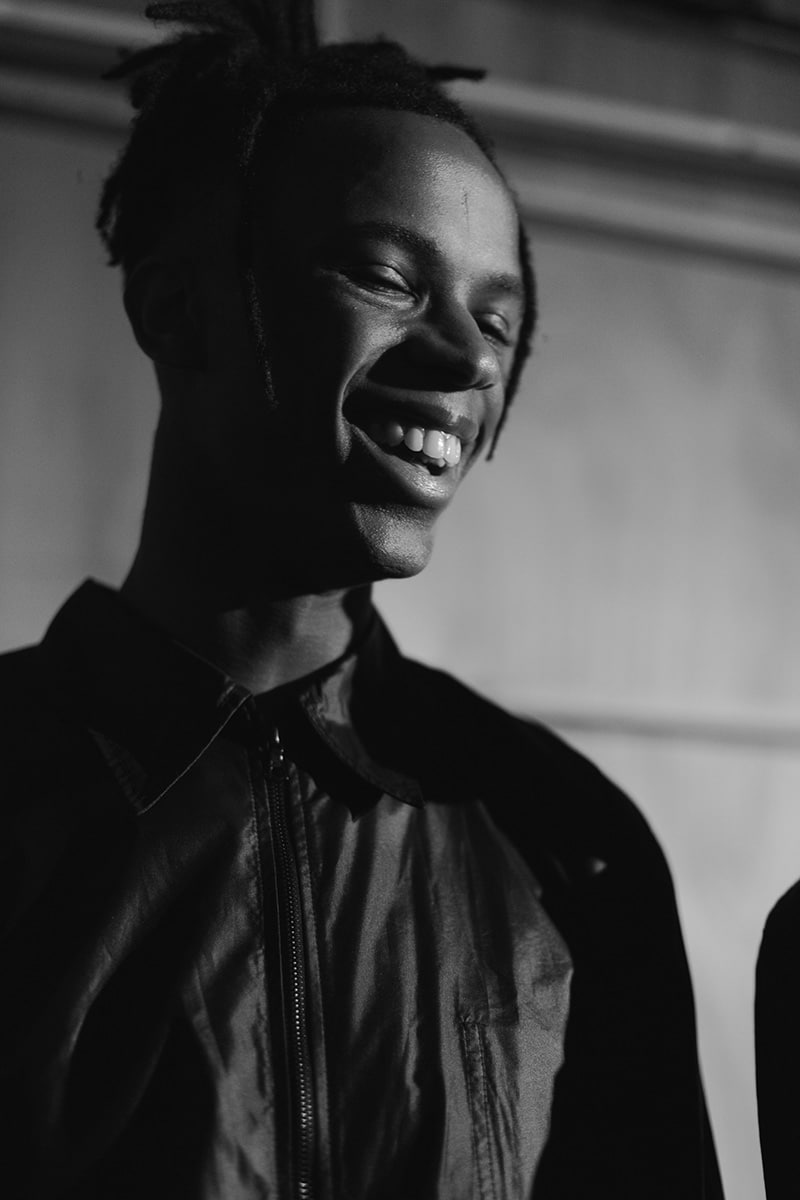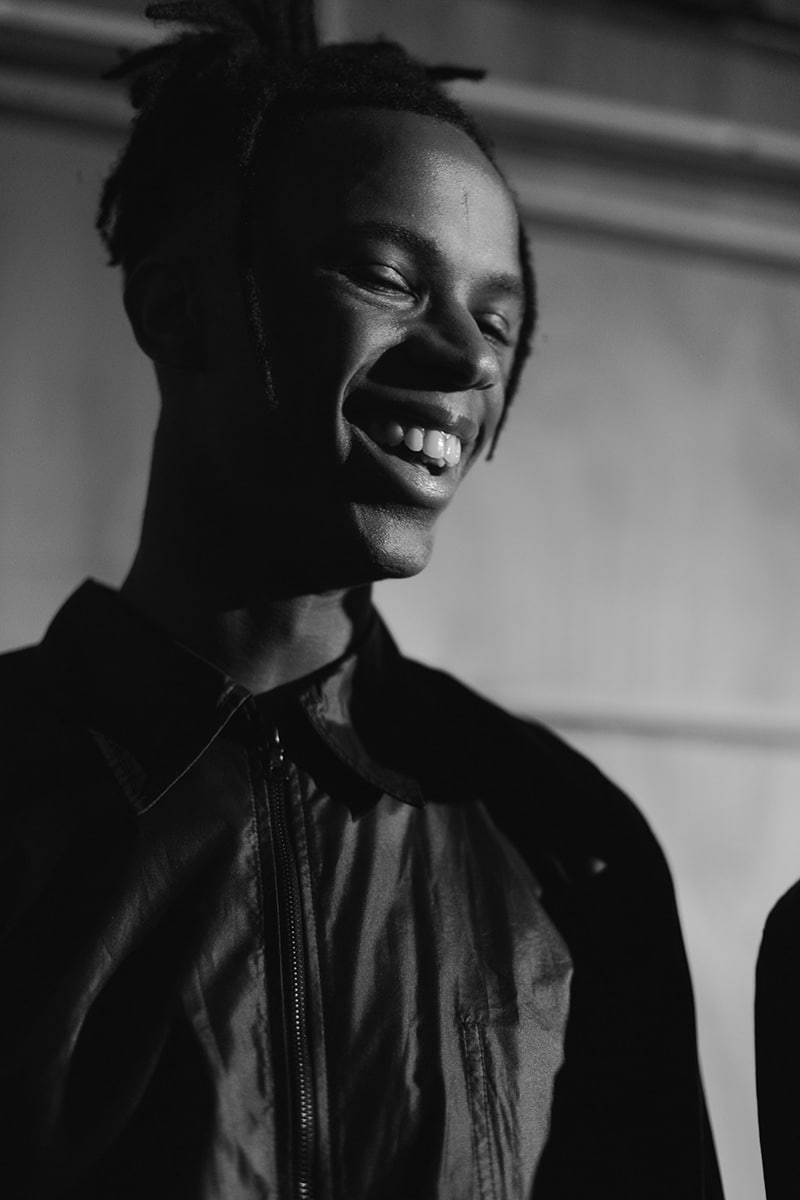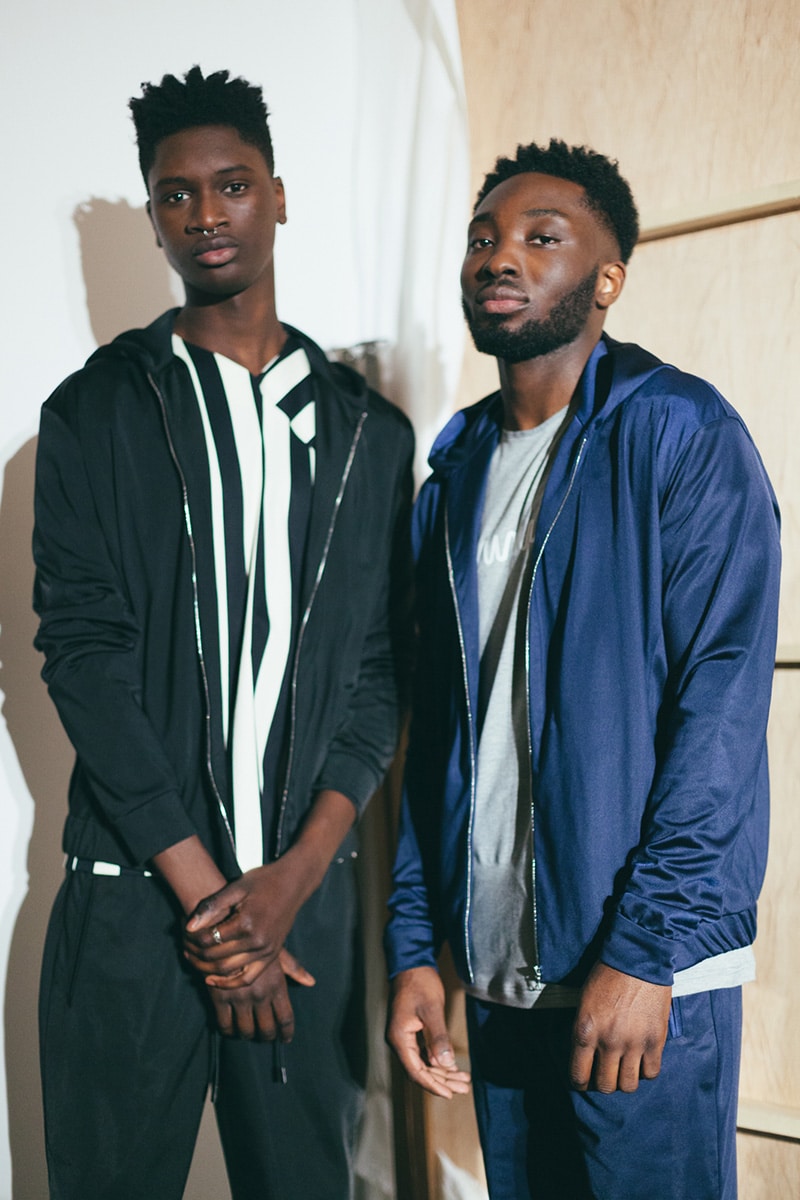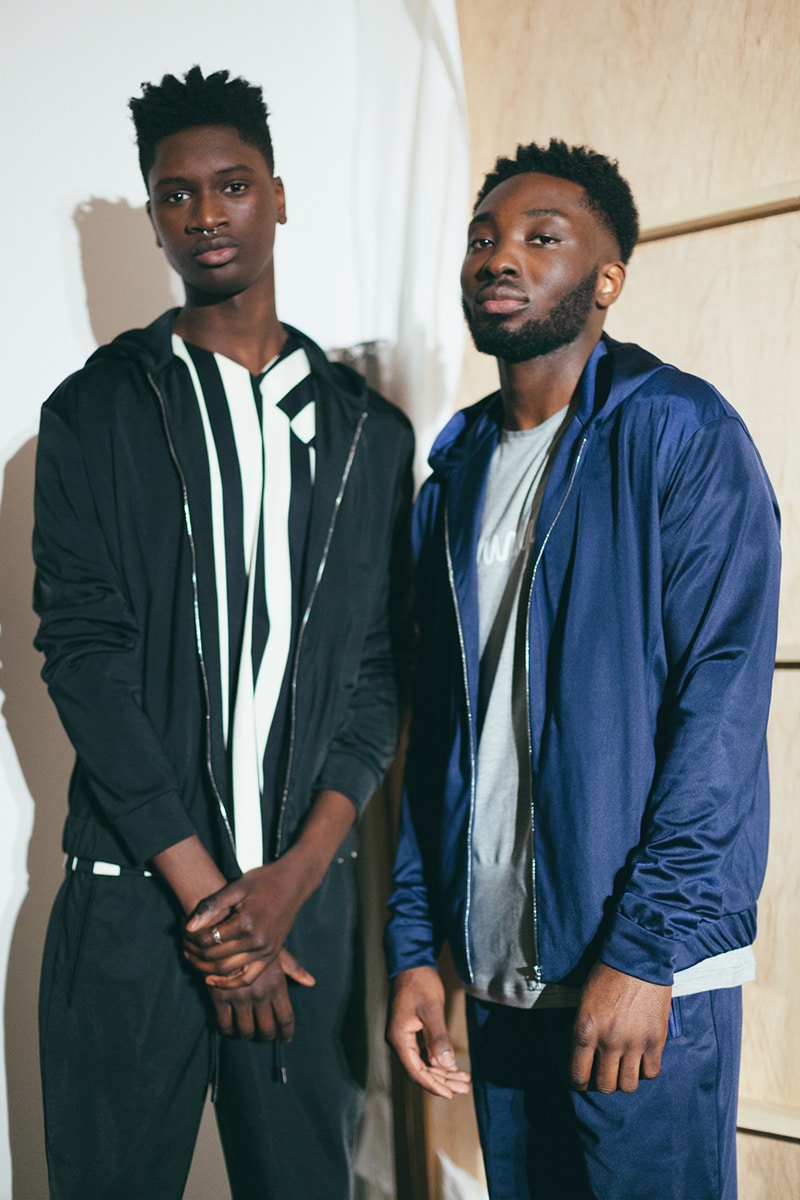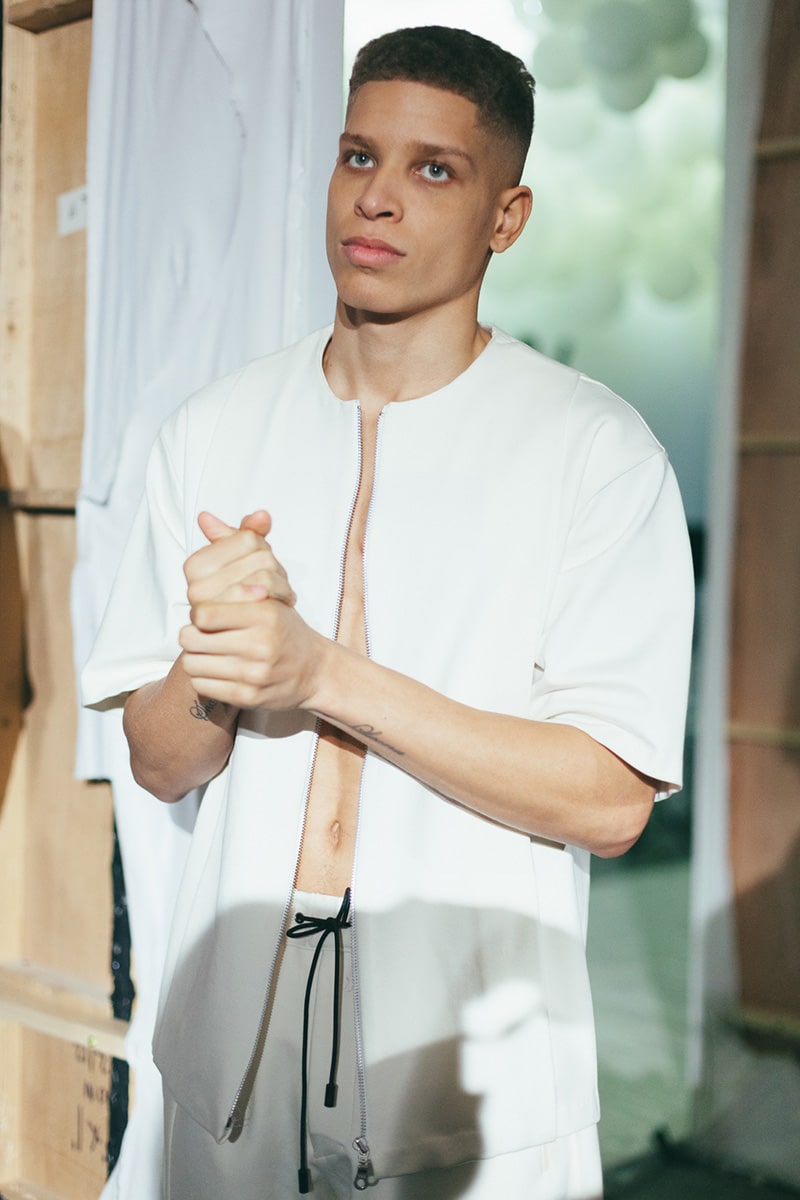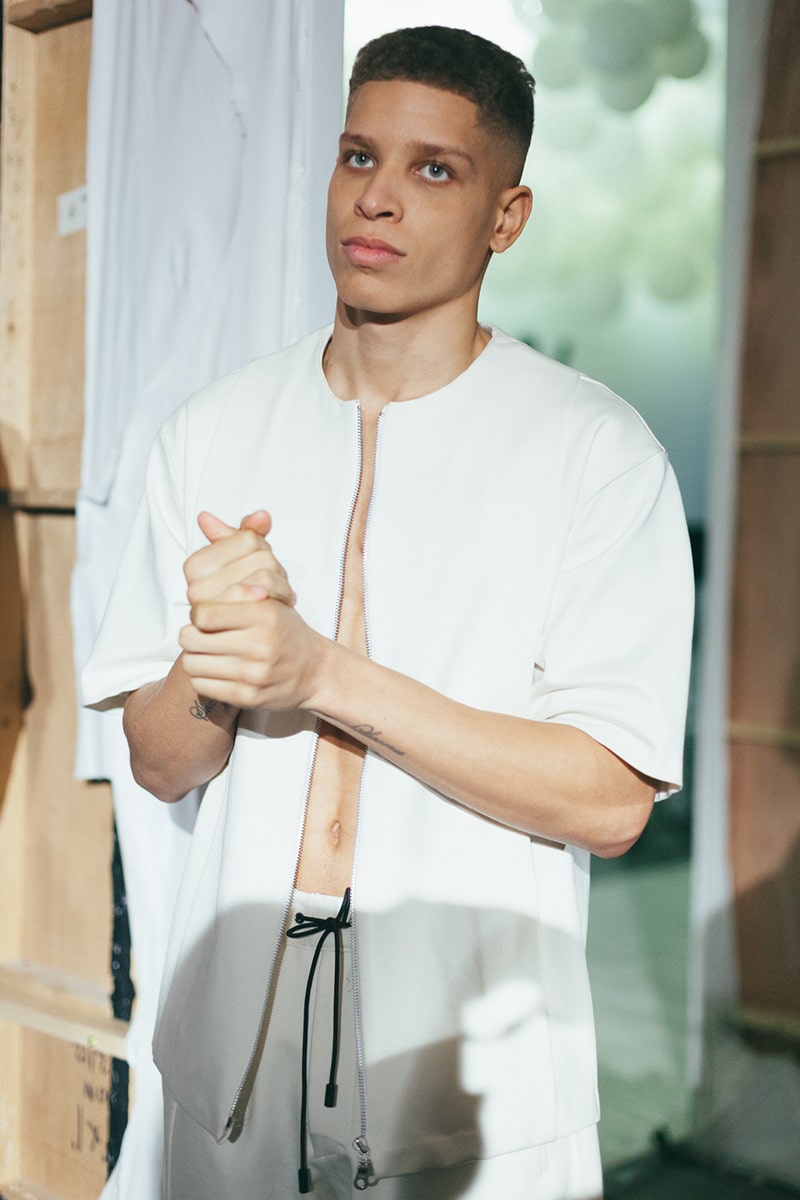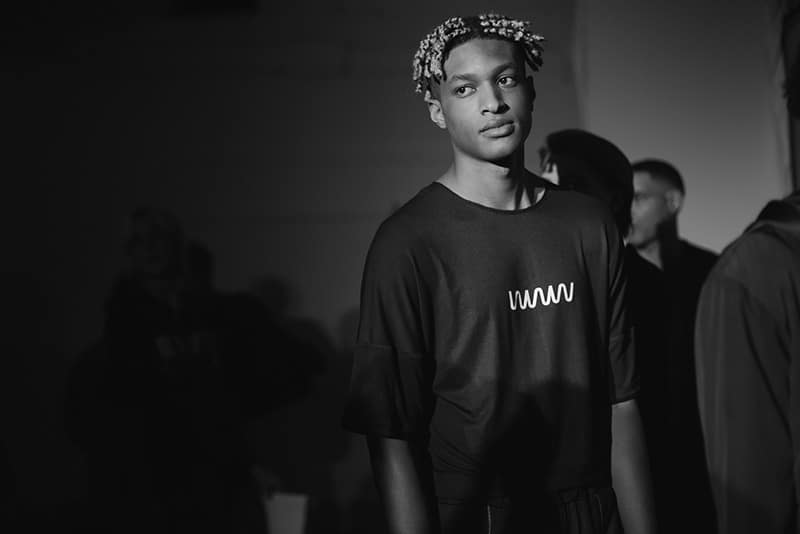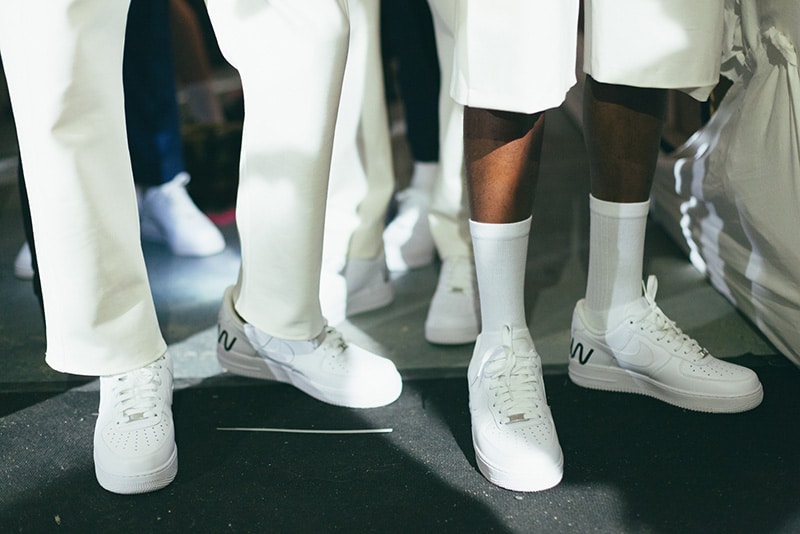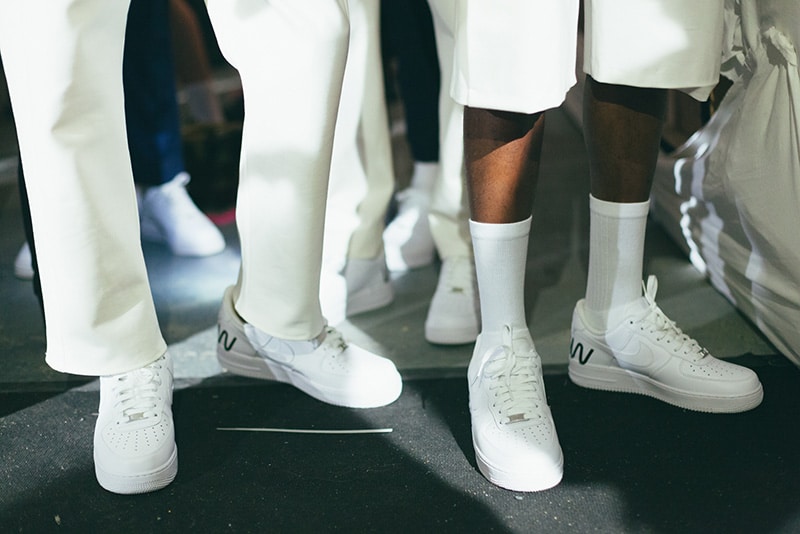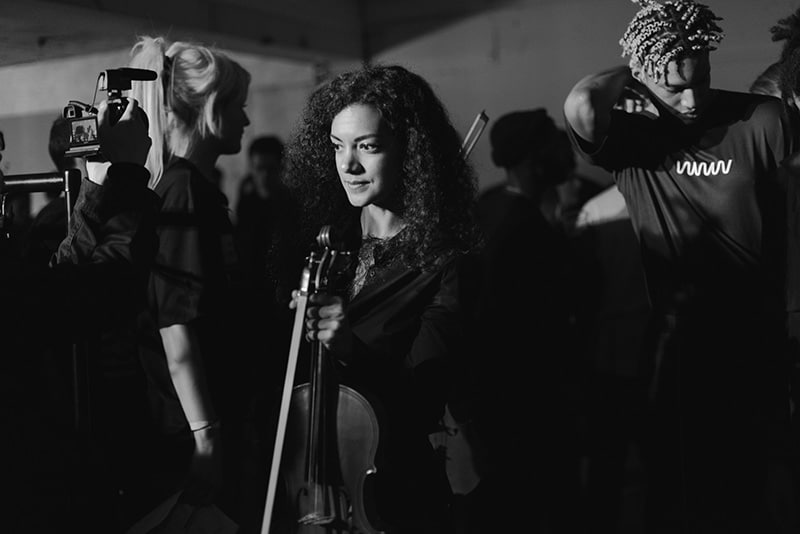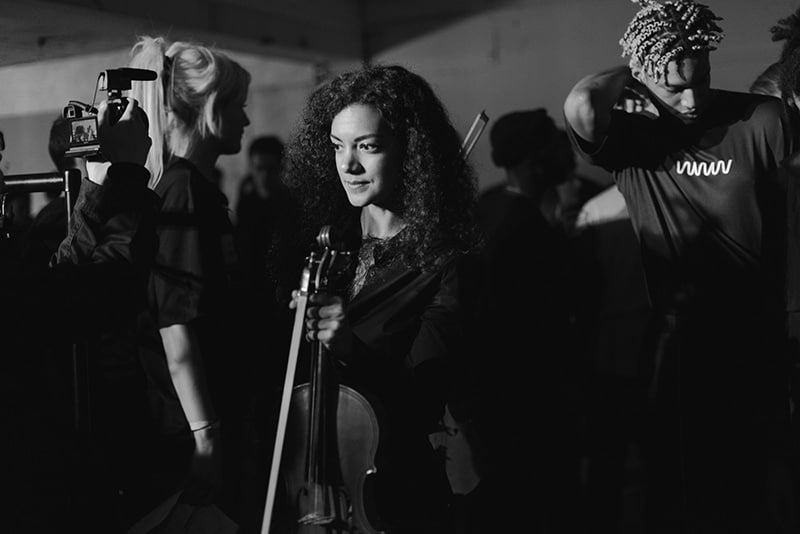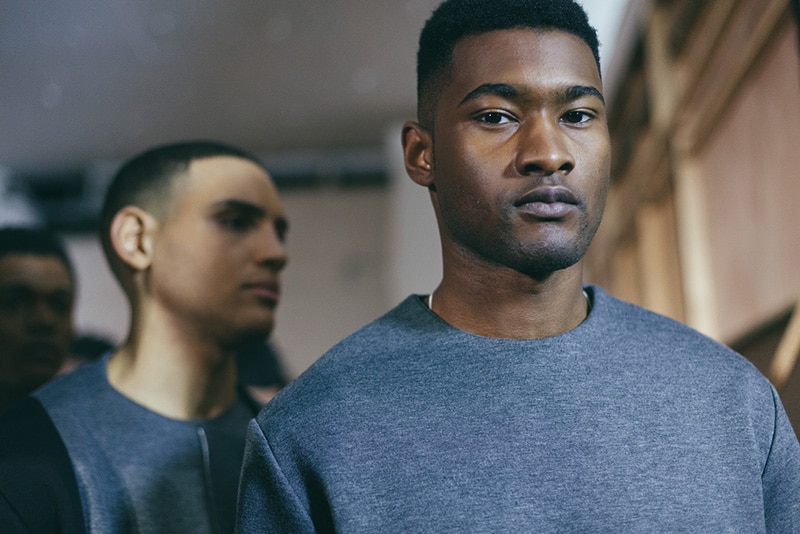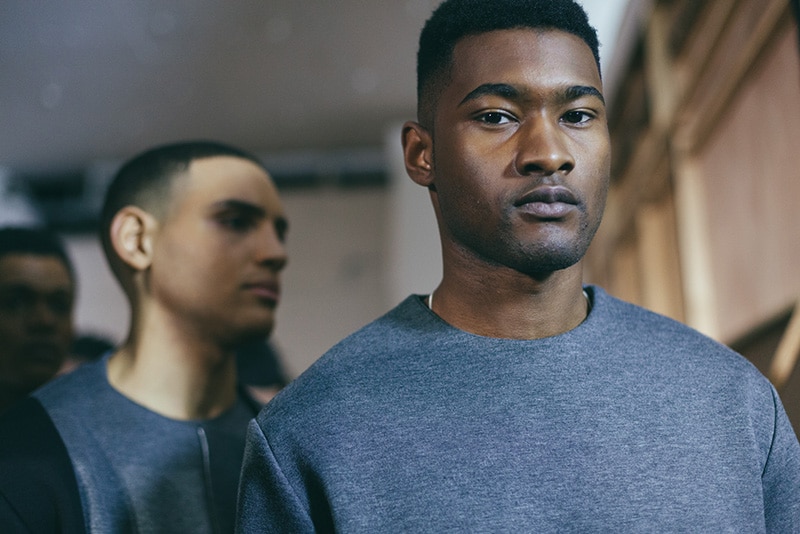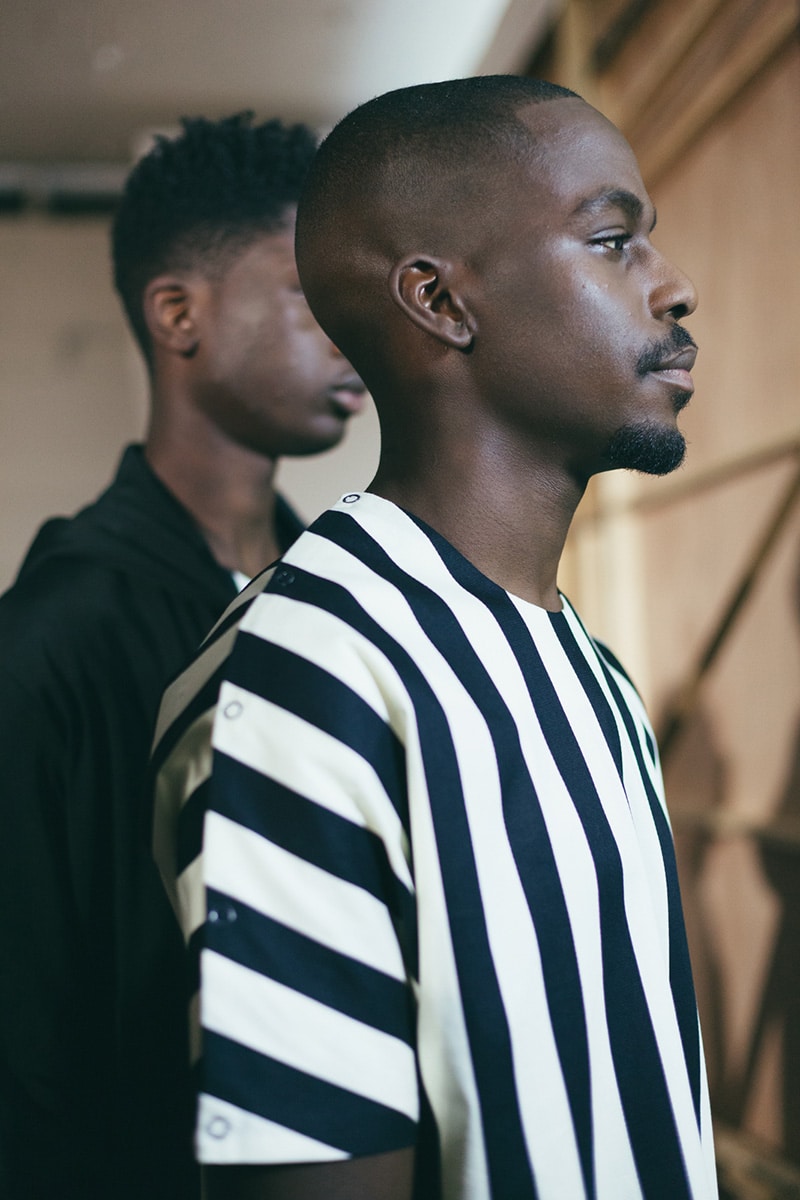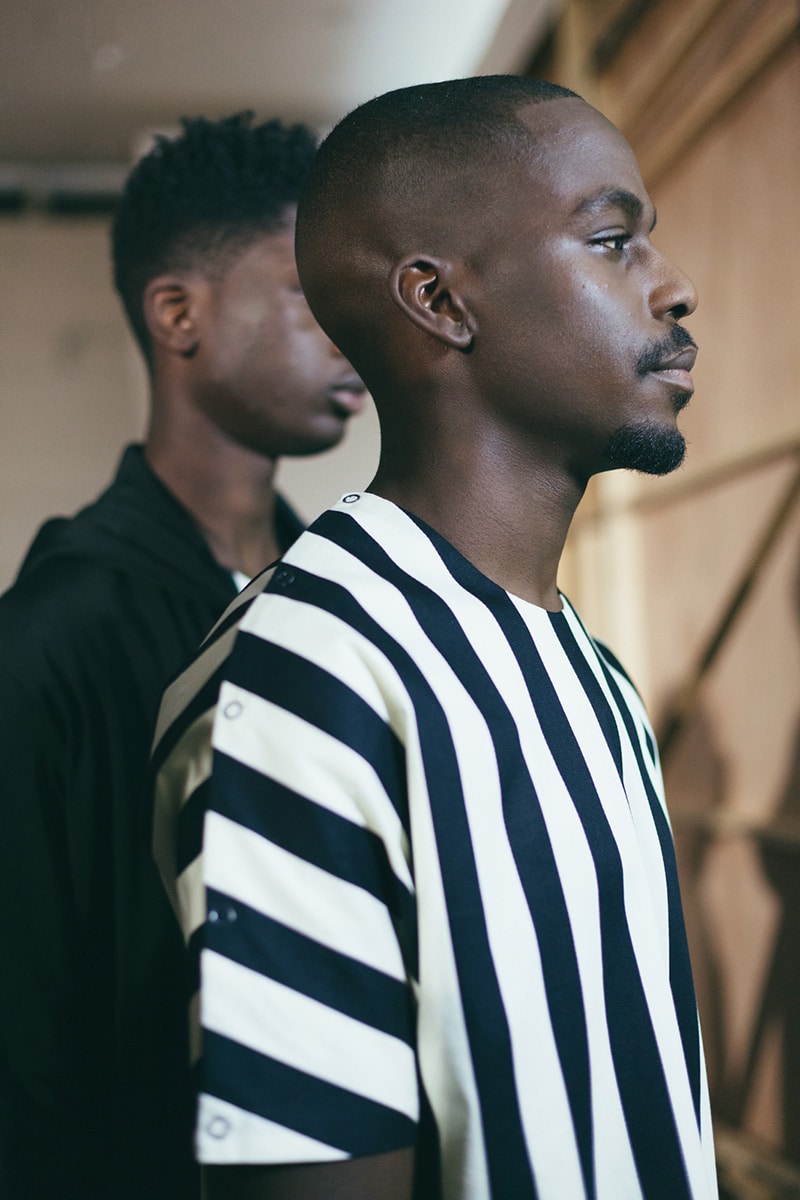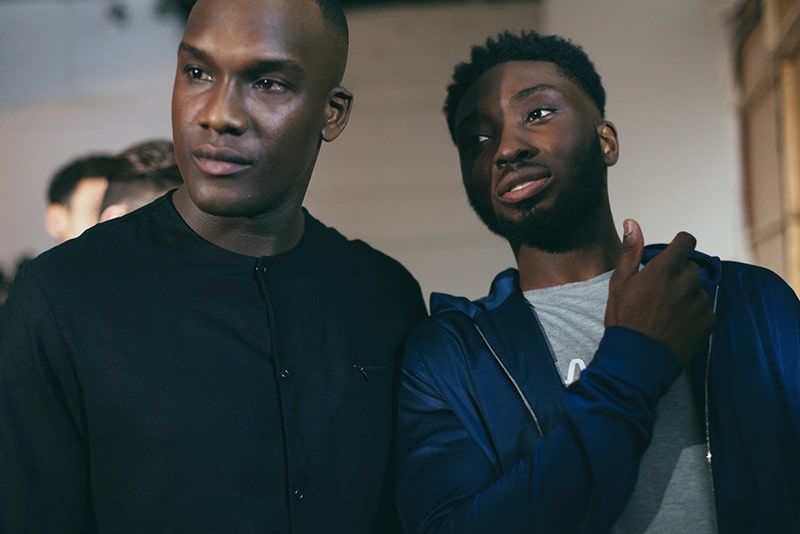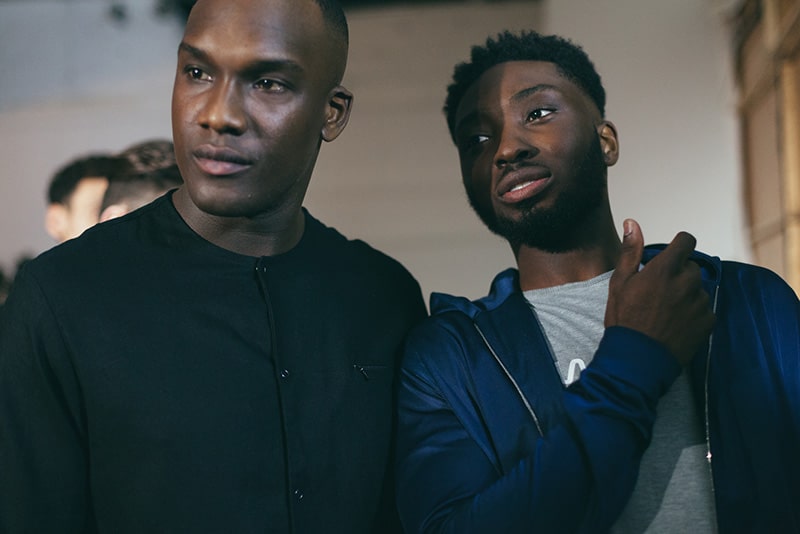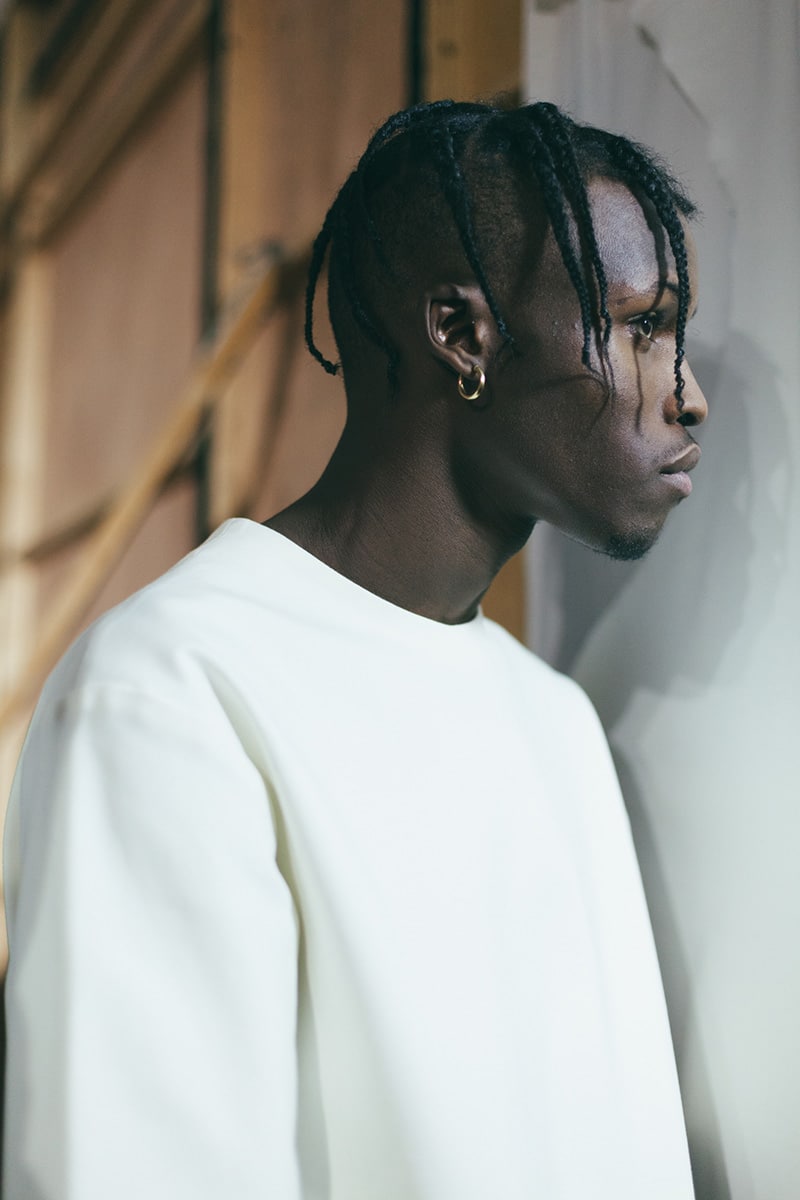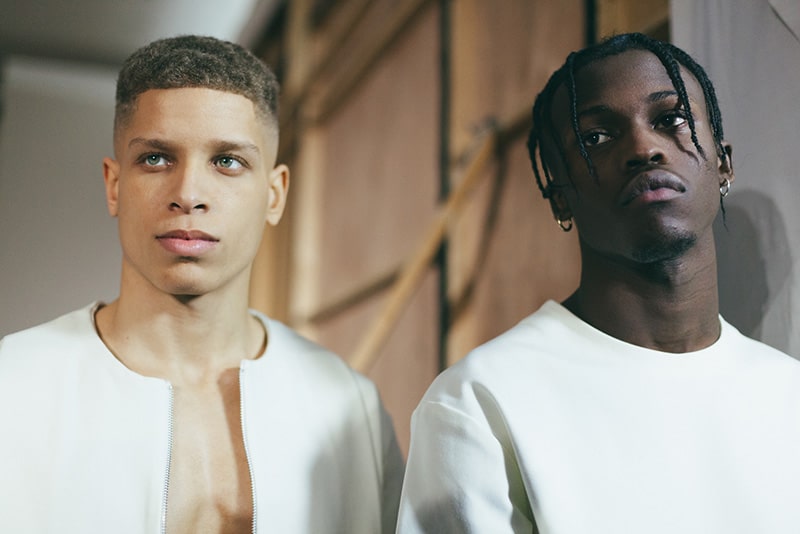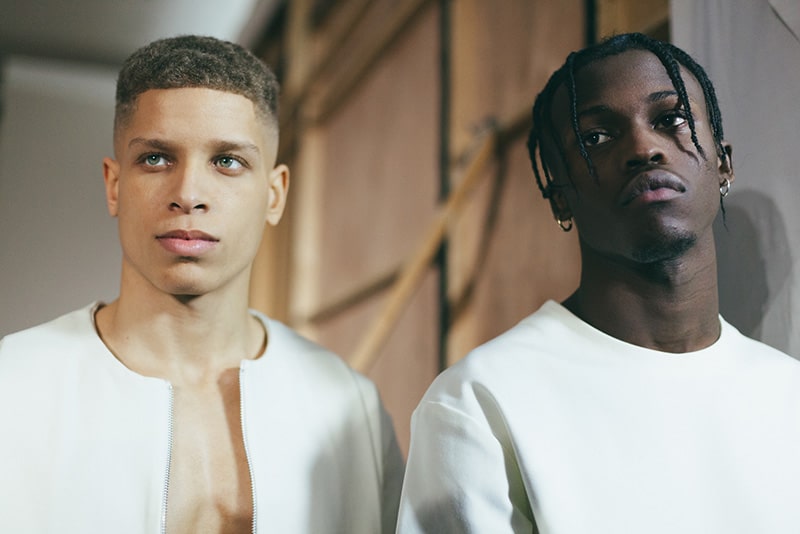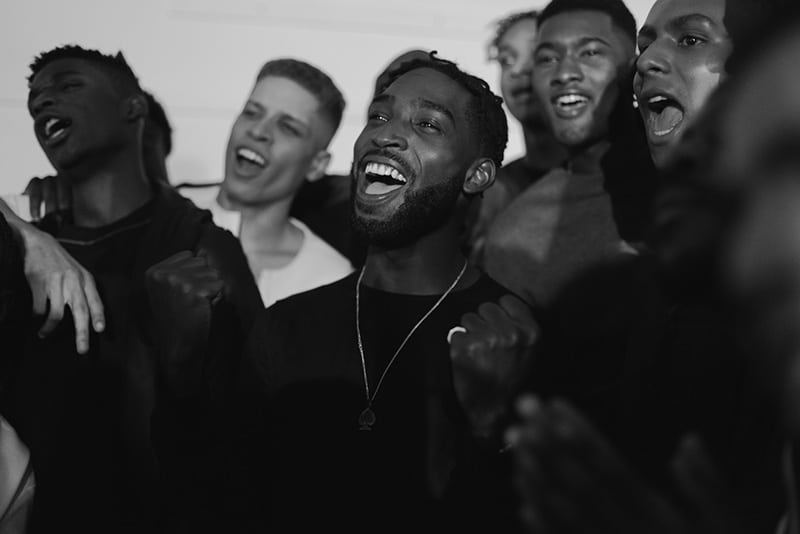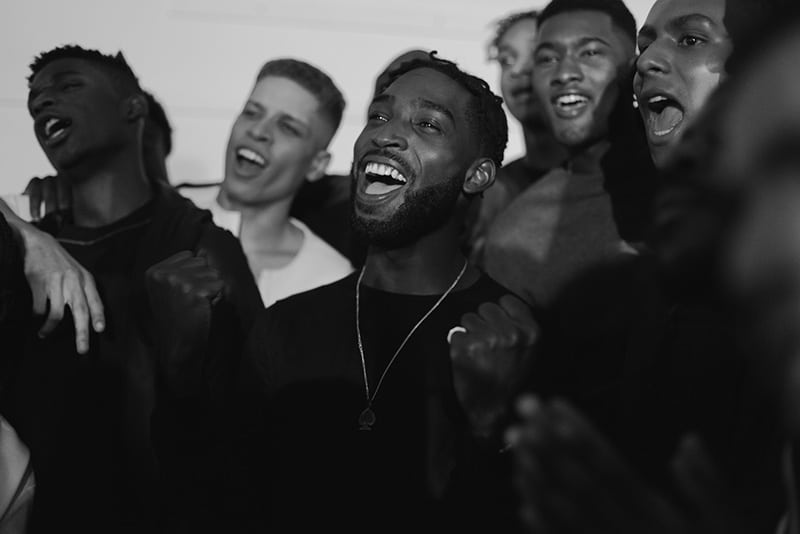 In his debut collection, musician and entrepreneur, Tinie Tempah, executed another market by delivering a clean wardrobe of looks for everyday wear. It can be a hard transition from rapper to LFWM designer, but due to the minimal and relatively unbranded designs, it's definitely been a strategic manoeuvre.
Tempah's empire is known for supporting talent home grown in the UK, and it was in this vain that the collection was all handmade in London. The fabrics used were considerably light for an Fall/Winter collection: sheer nylons, linens, cottons and neoprenes came down the runway in collarless silhouettes, a popular style for layering outerwear over hoodies. Additionally, the collarless theme fell into another noticeable design technique of exposing, pleating and folding seams, indicating strong Japanese influences.
Ease-of-wear was key to the collection and this was proven in the popper fastenings running along shorts and joggers, all more tailored than your average streetwear bottoms. Other seams were sewn with exposed zigzag stitches, mirroring the "WWW" logo.
When it came to the model casting the audience could clearly see who the "we" in the brand title represented. This collection is for the young male entrepreneur, capable of pulling off sartorial smartness despite their race, class or hairstyle choice. He's a man to be taken seriously.
Photos by Eva K Salvi for Fucking Young!