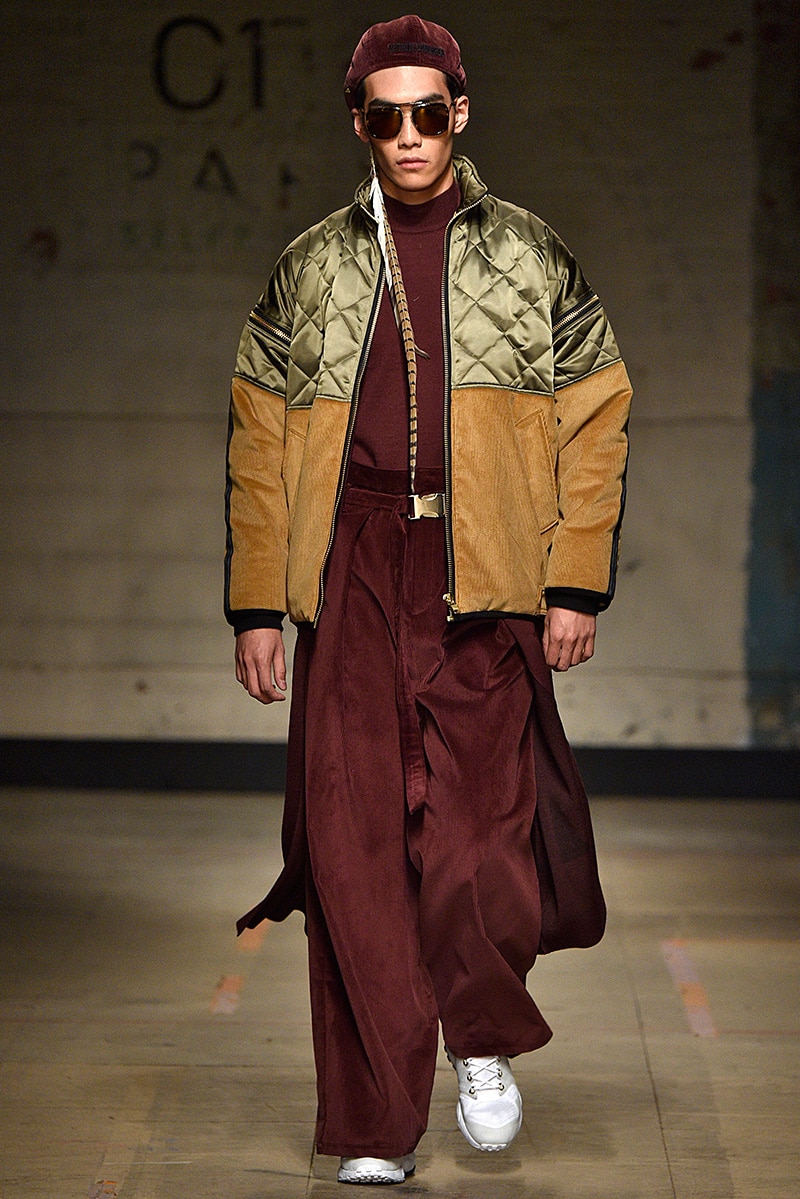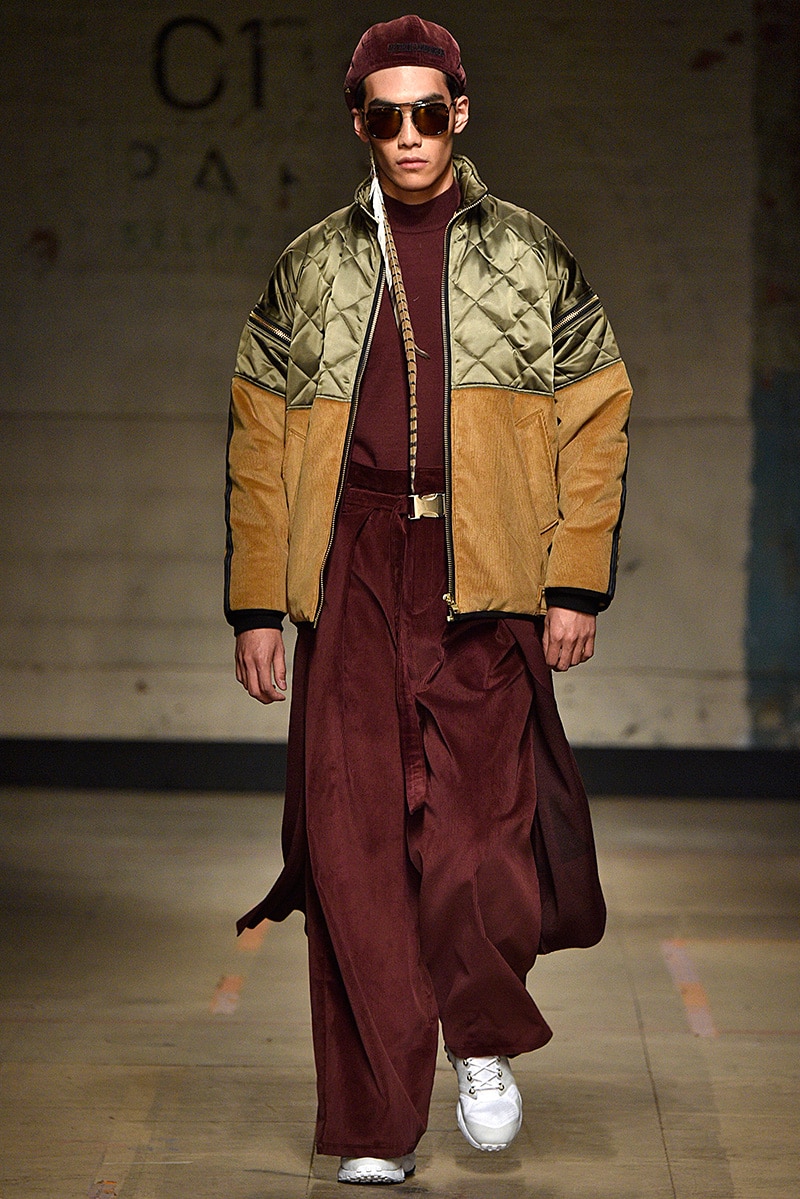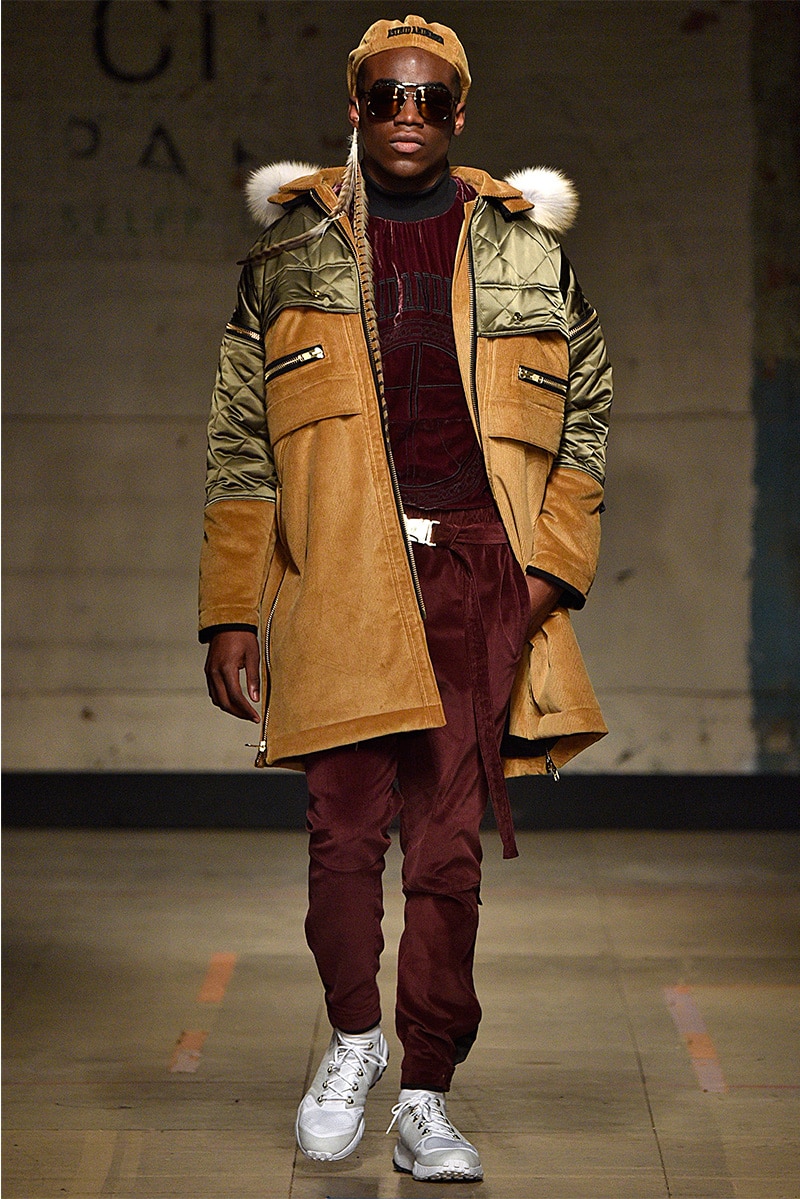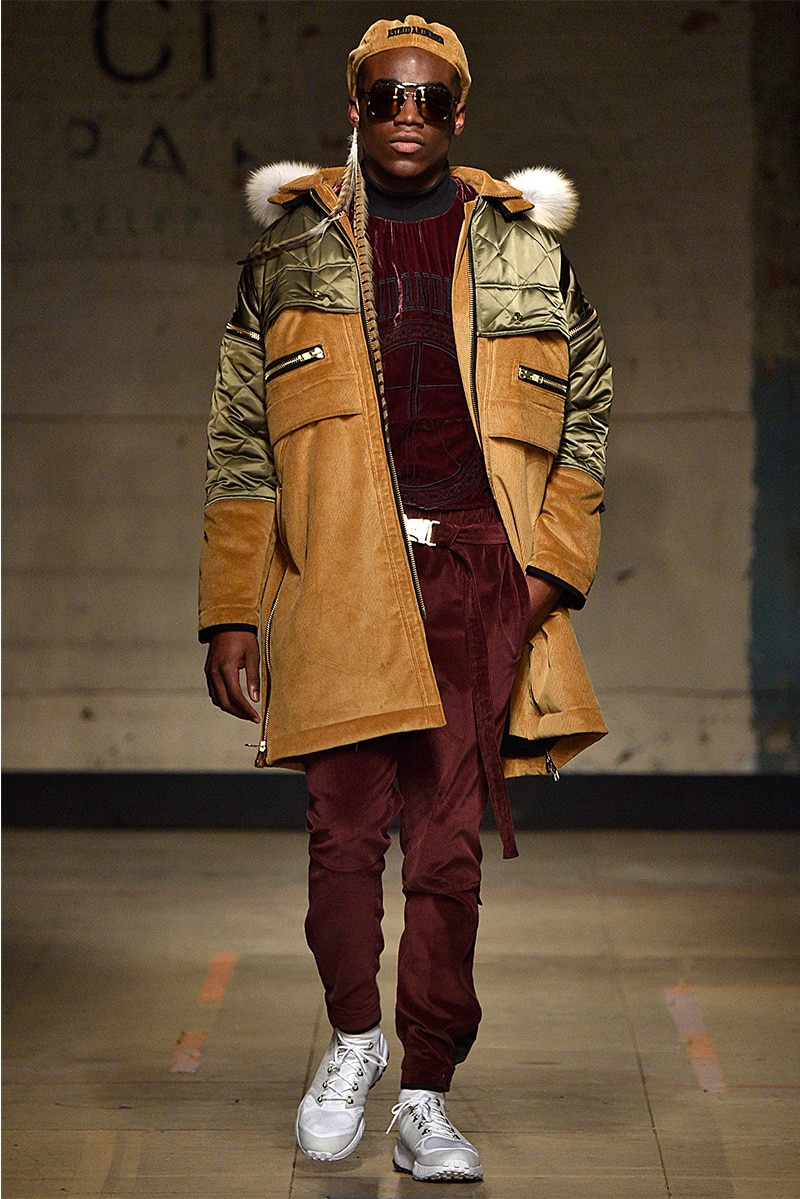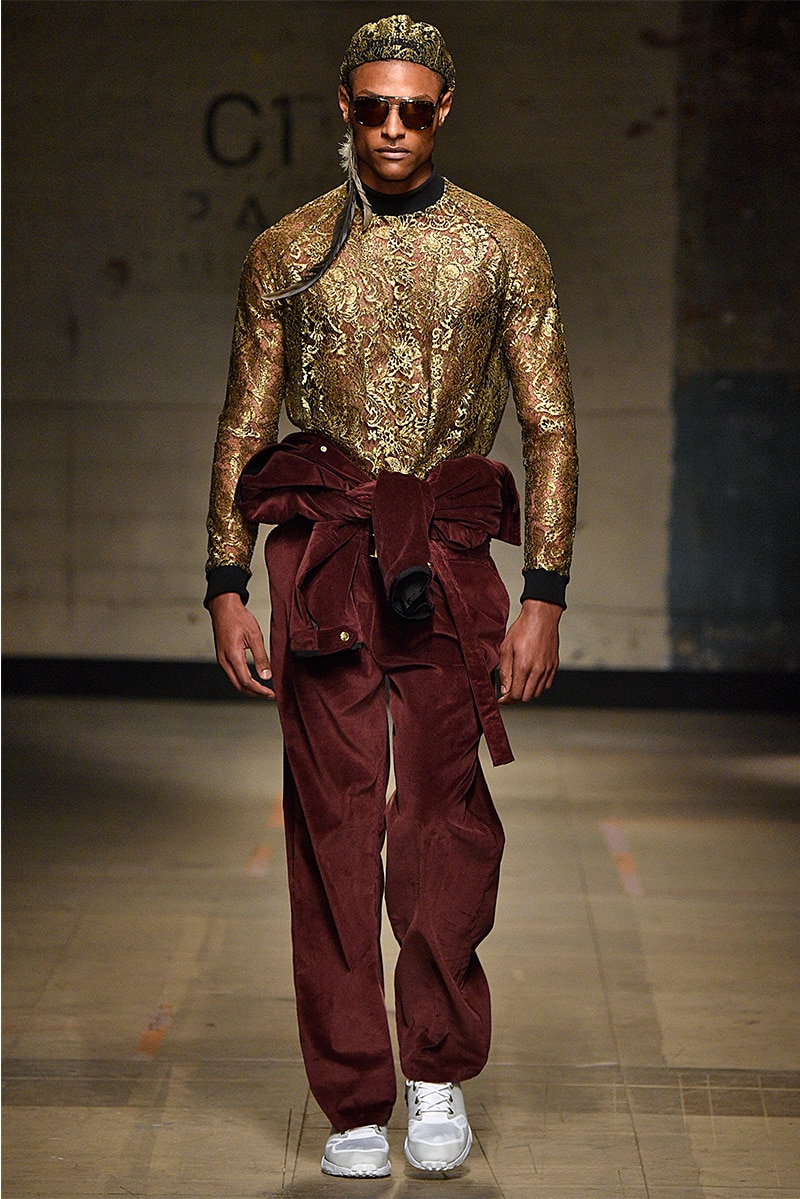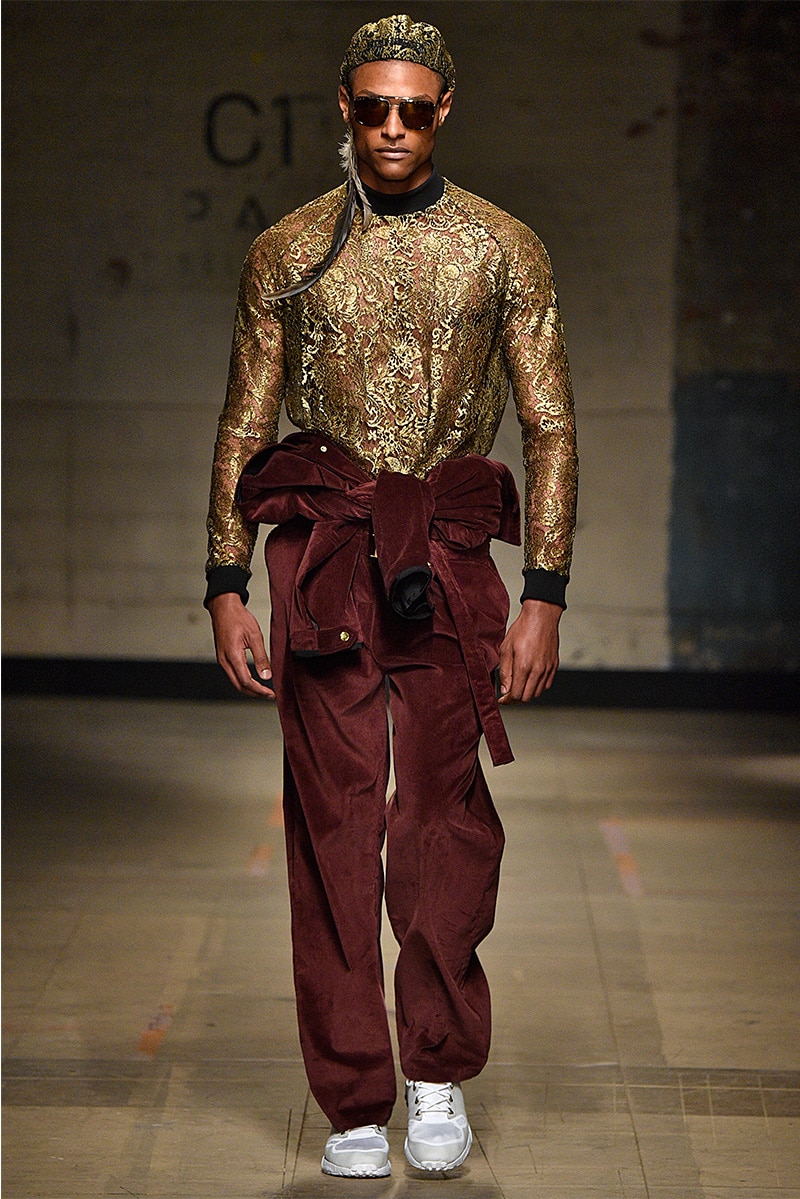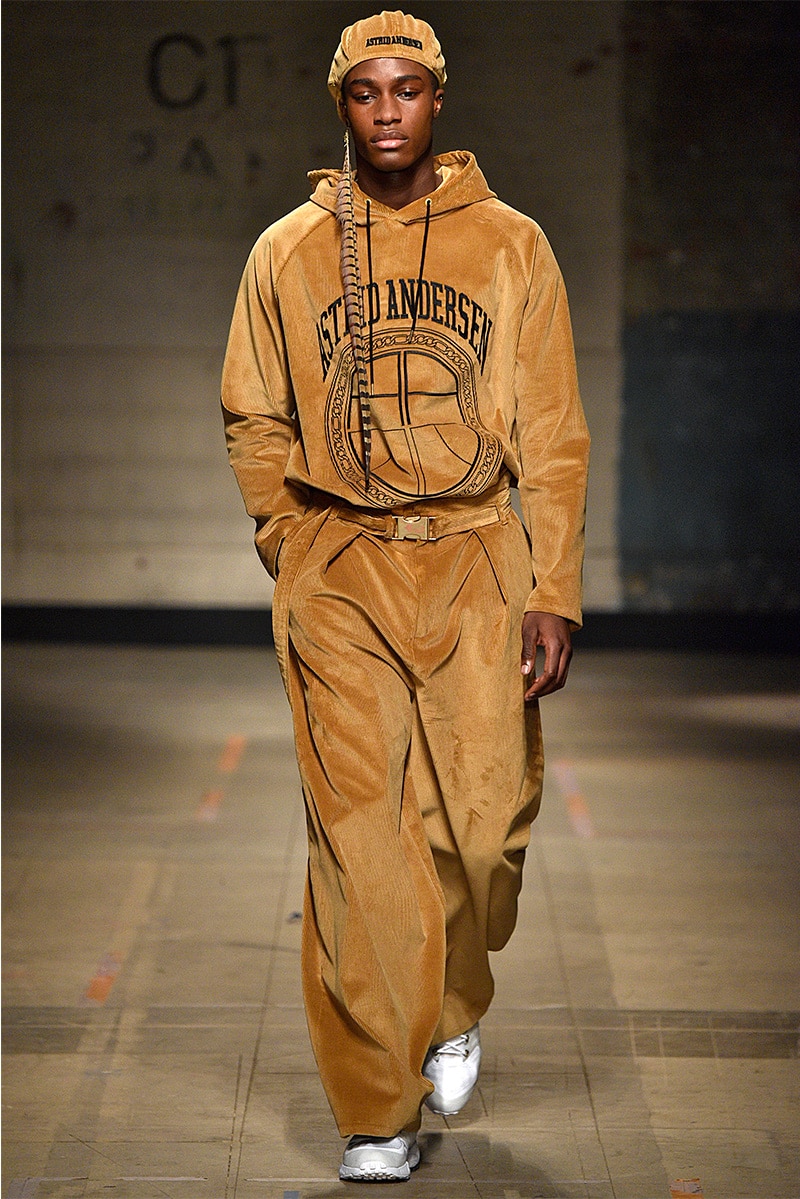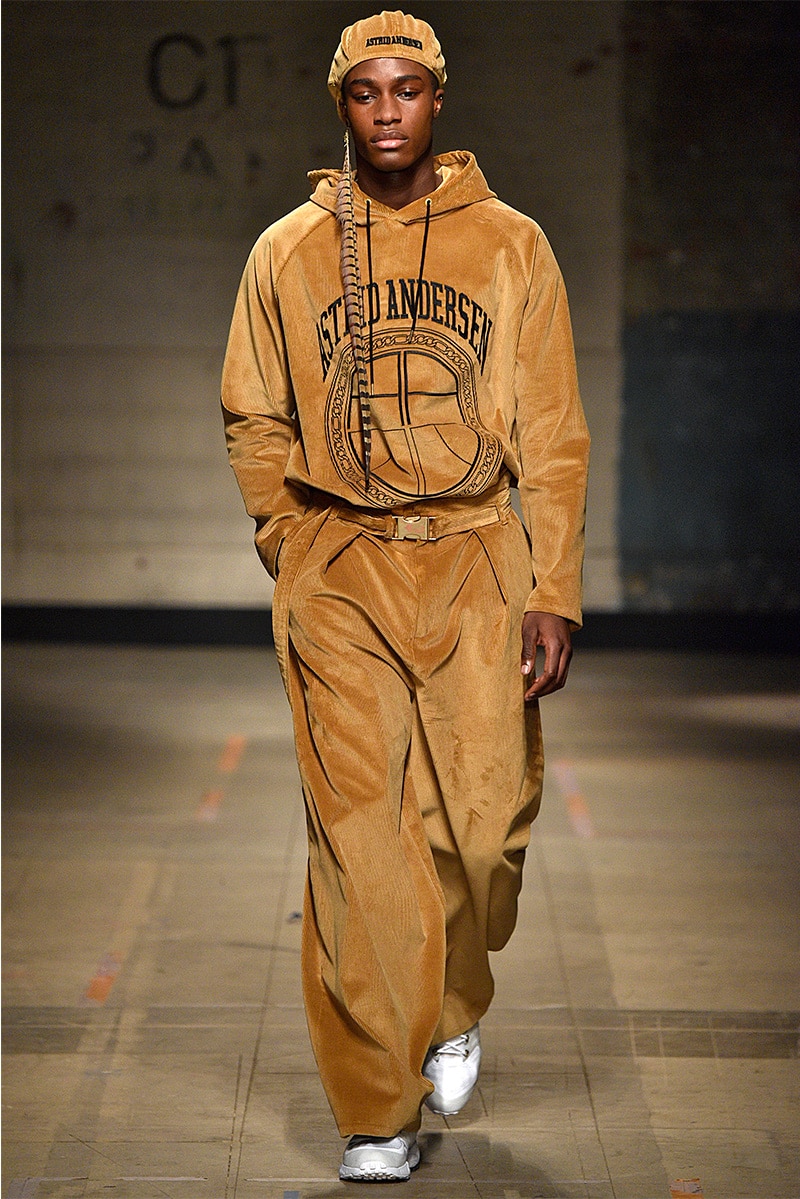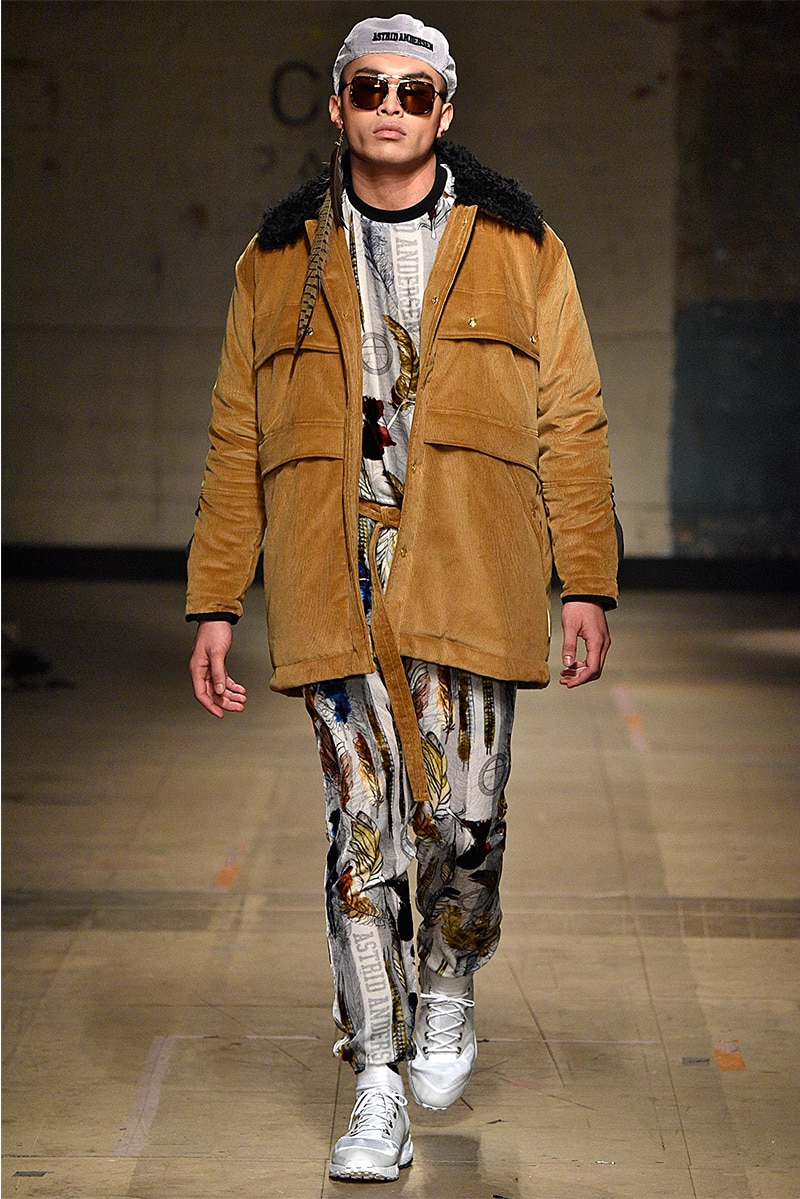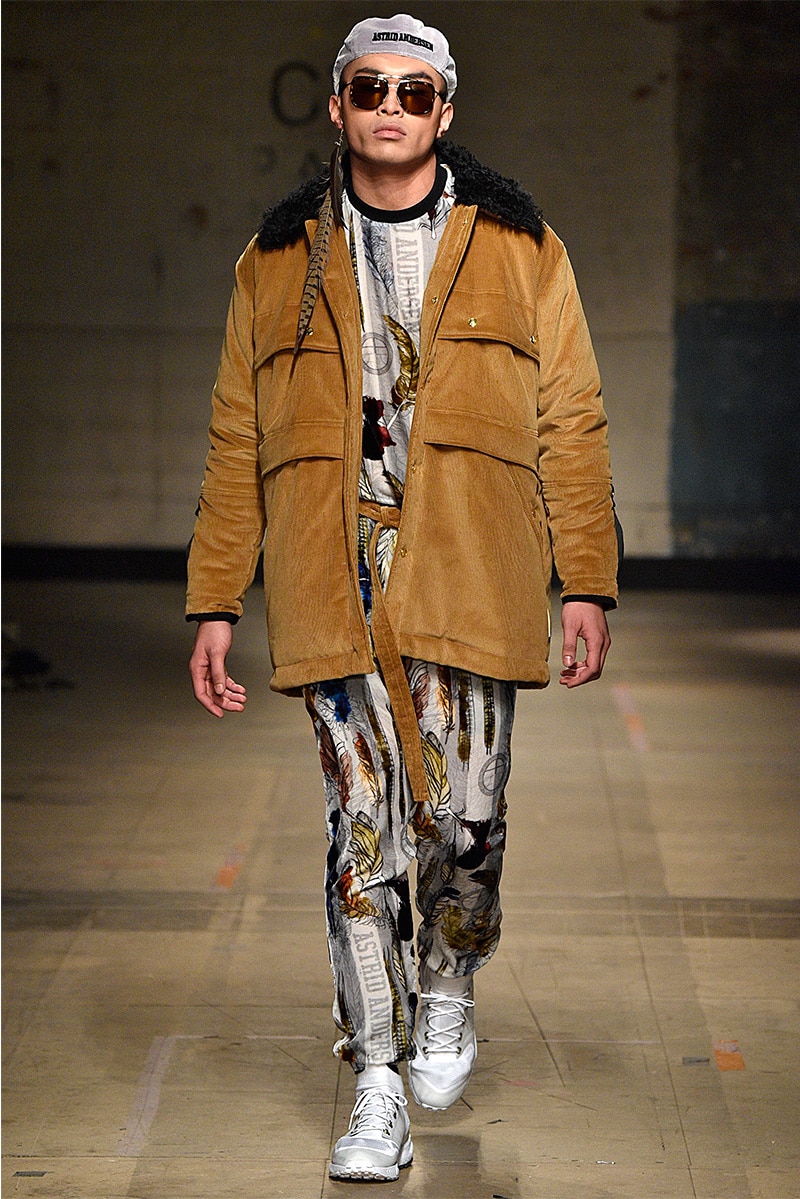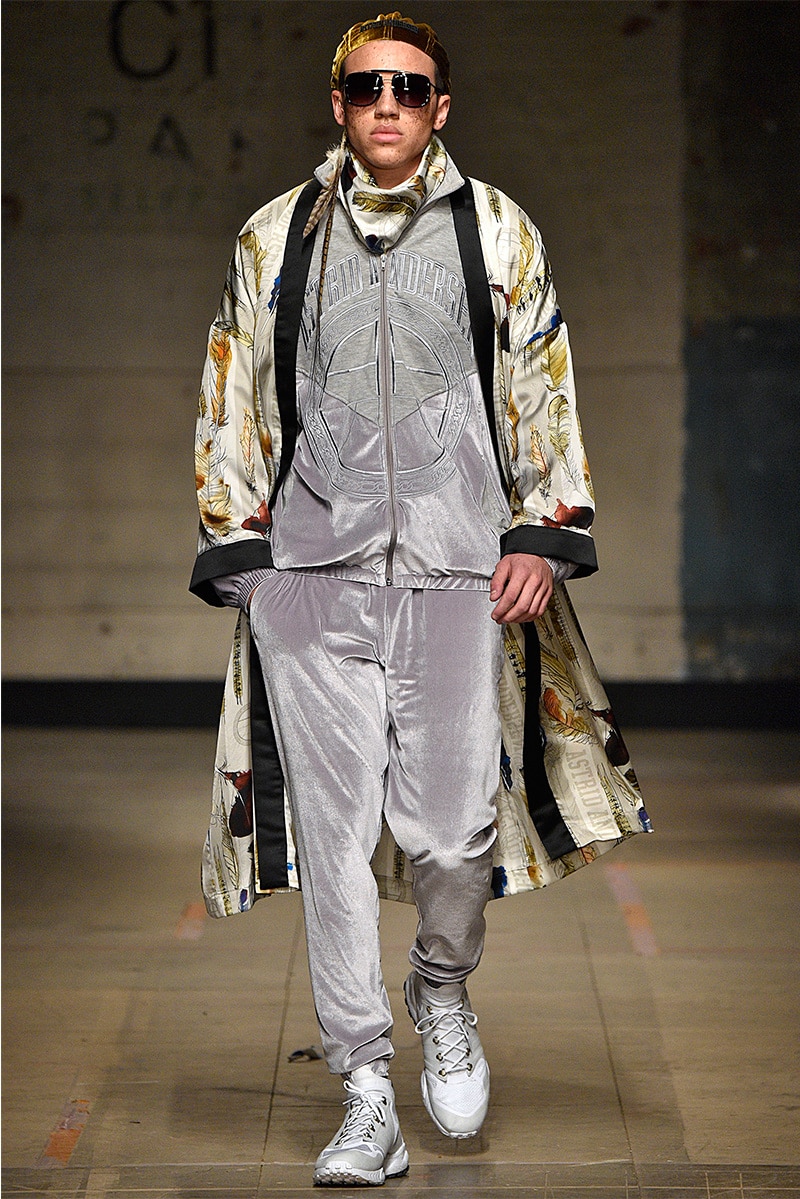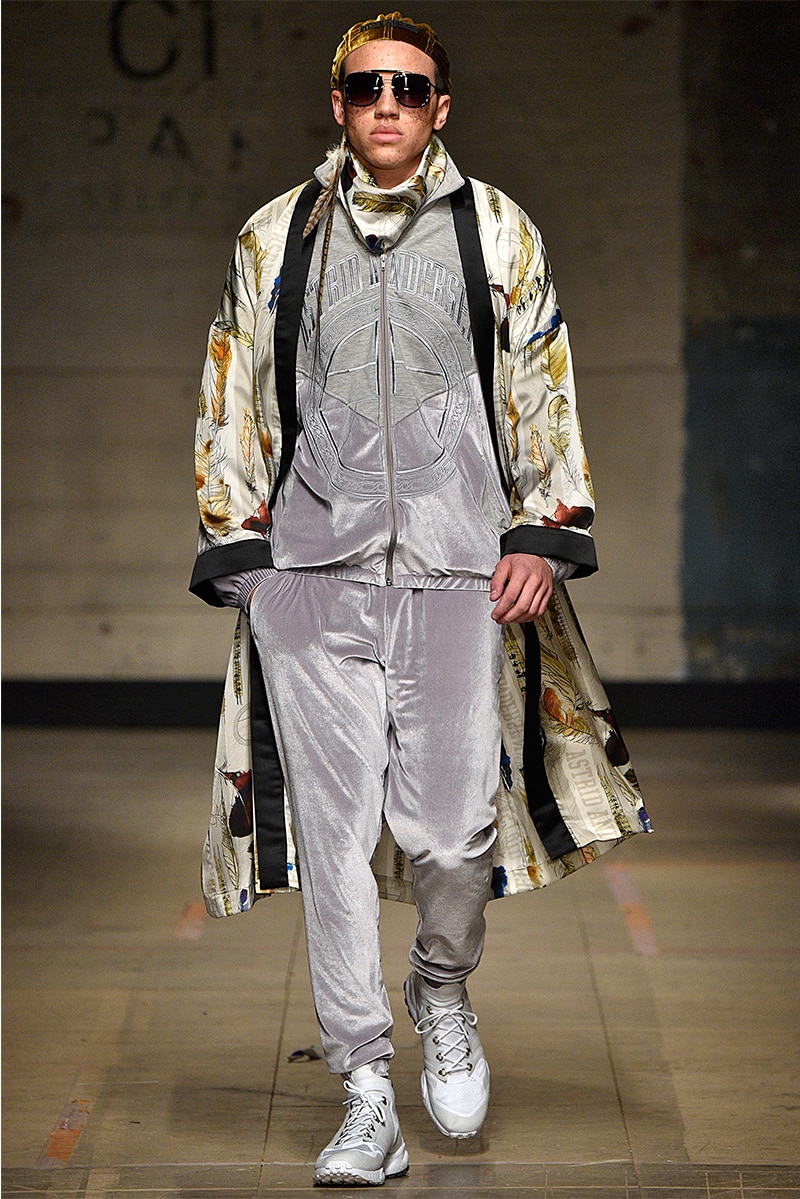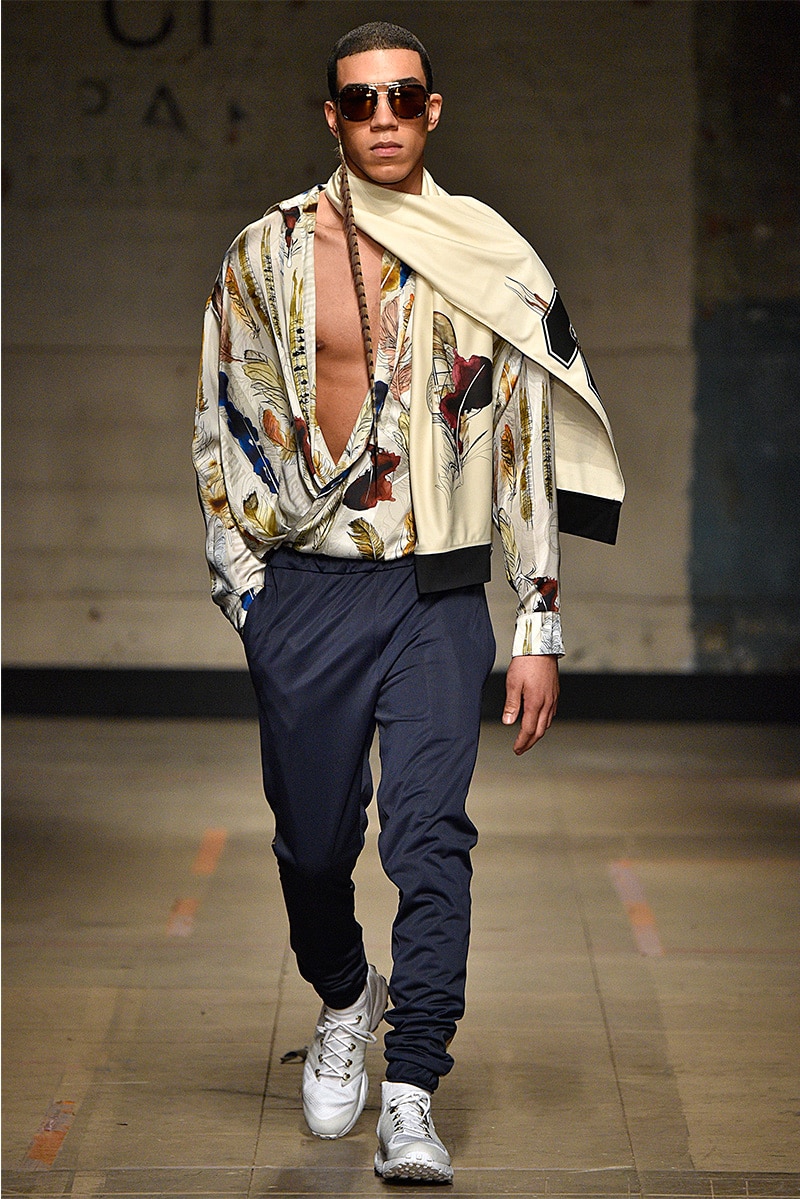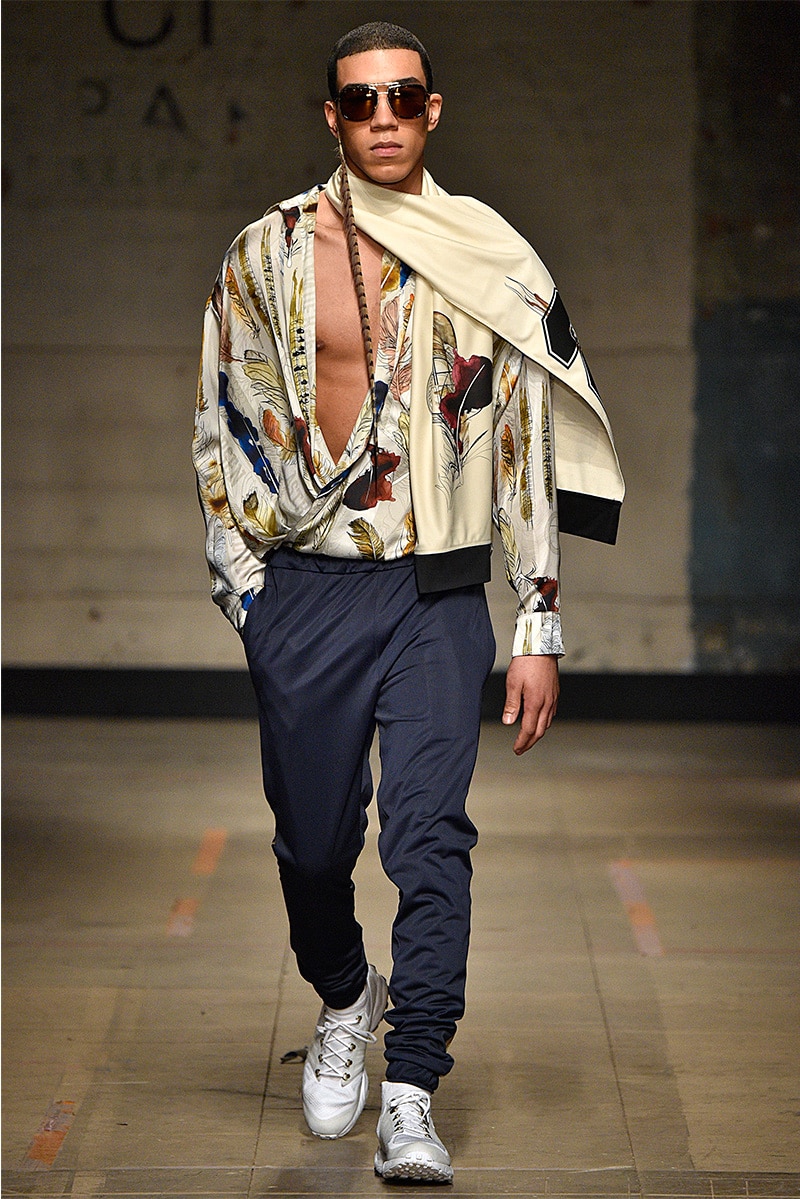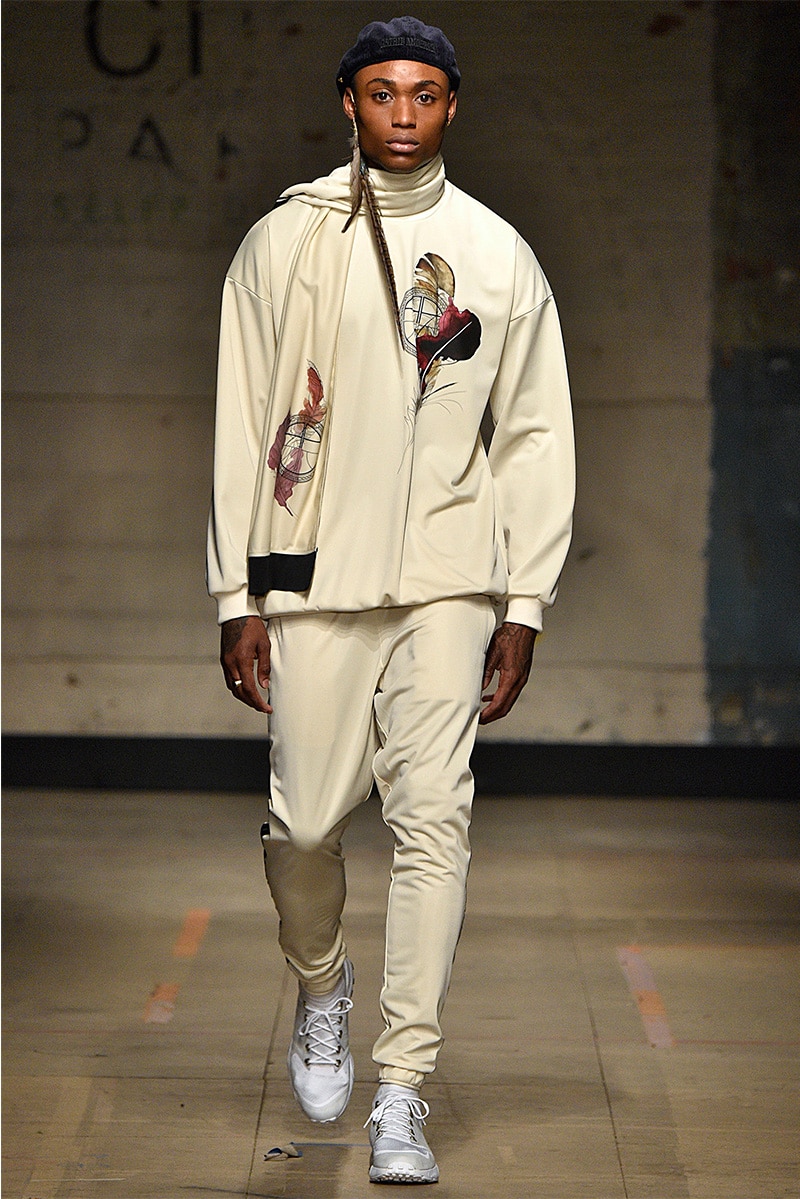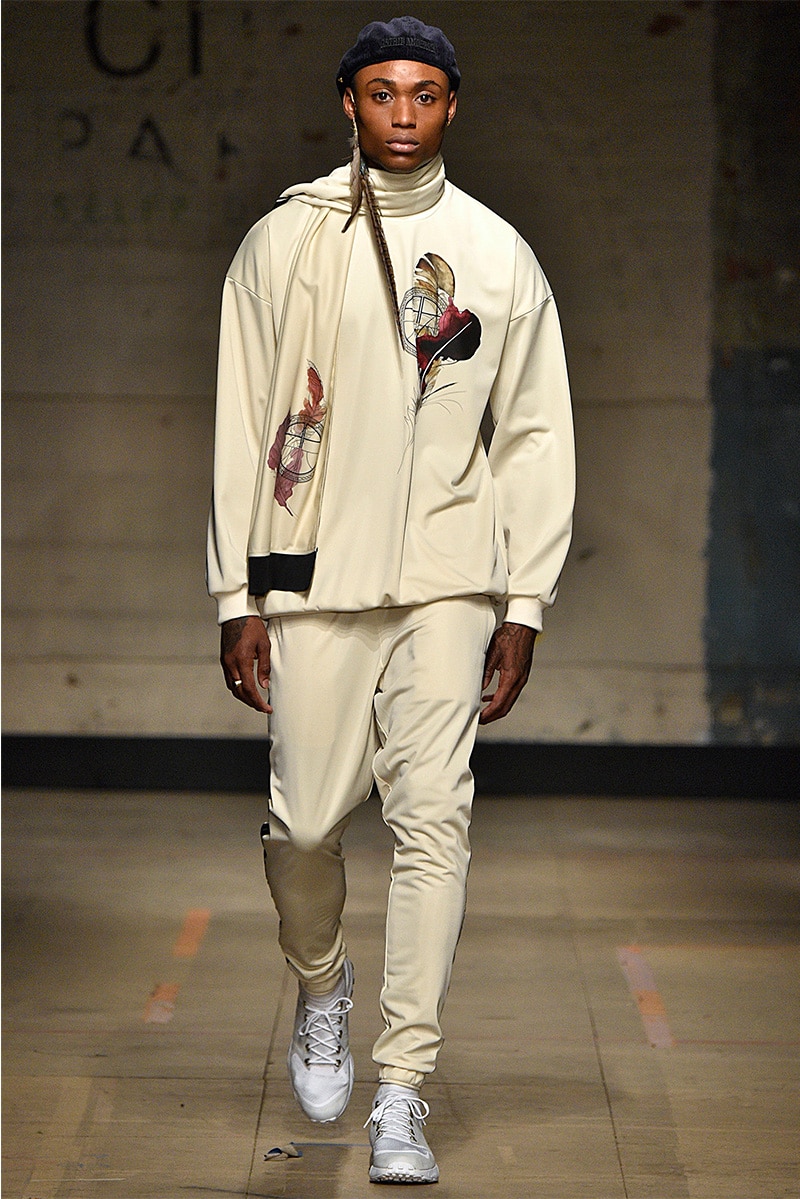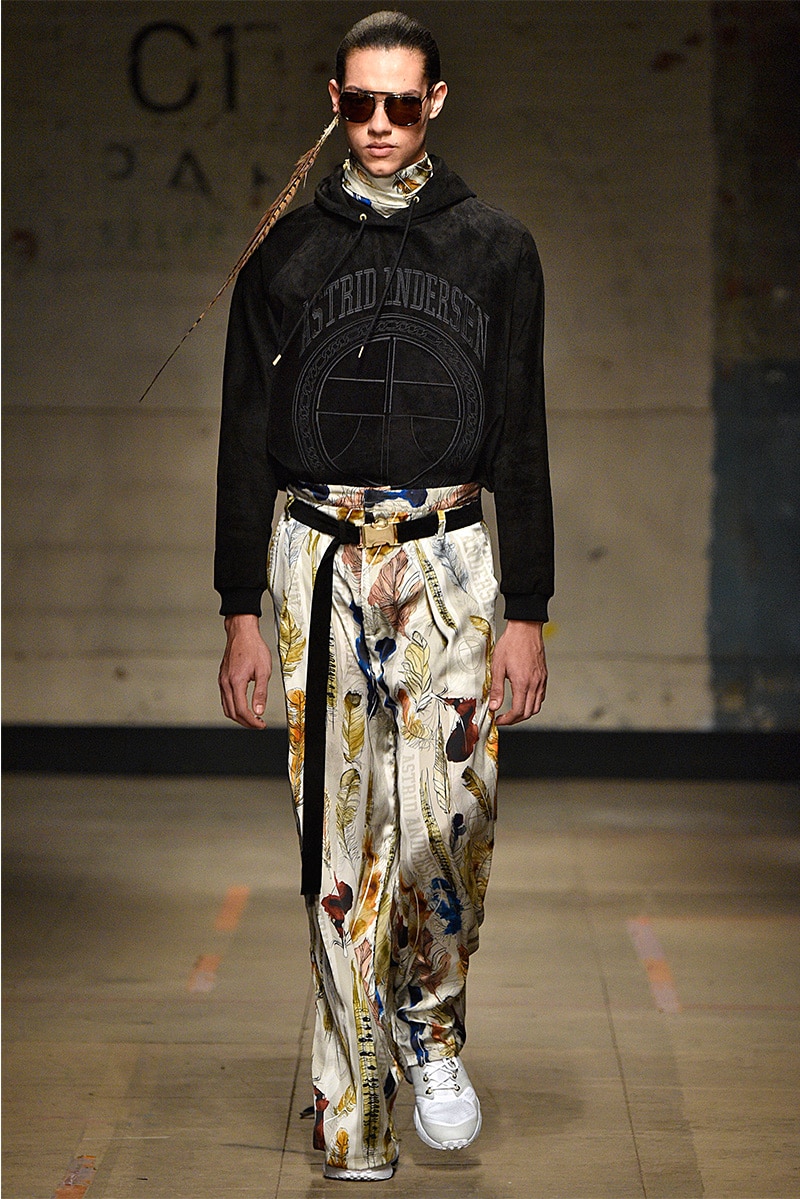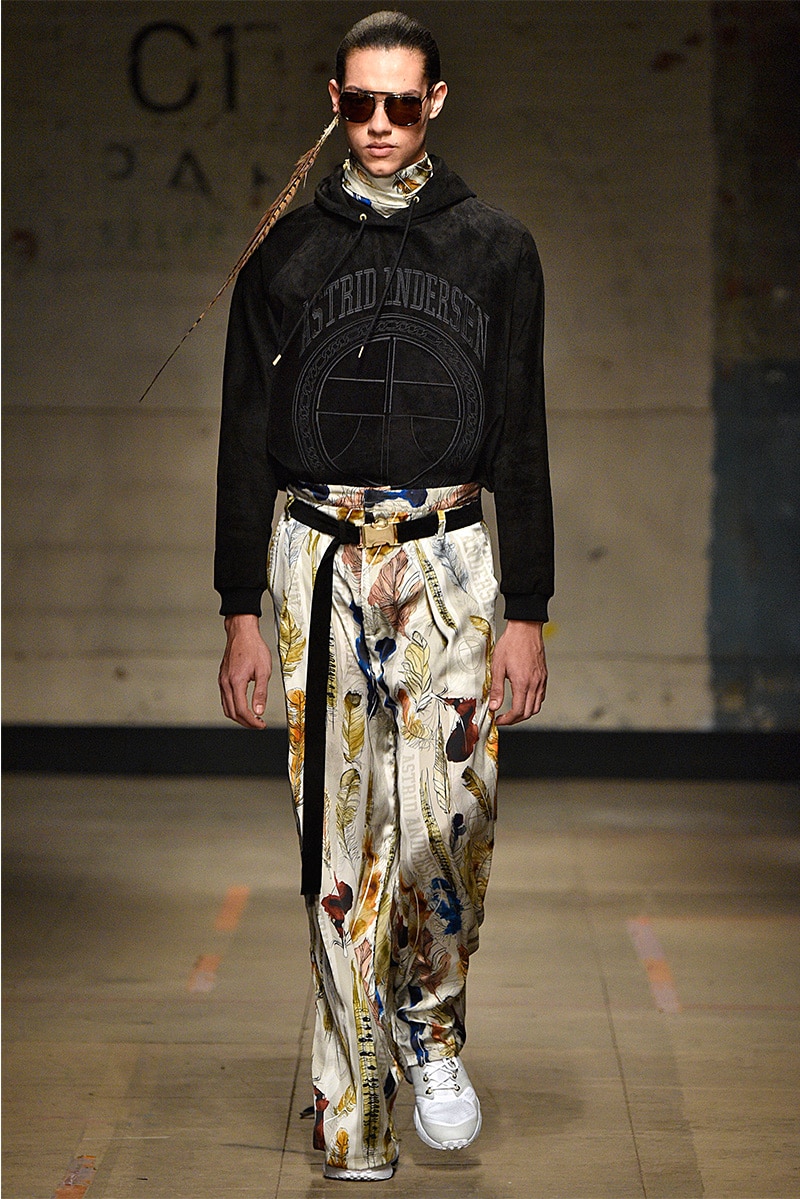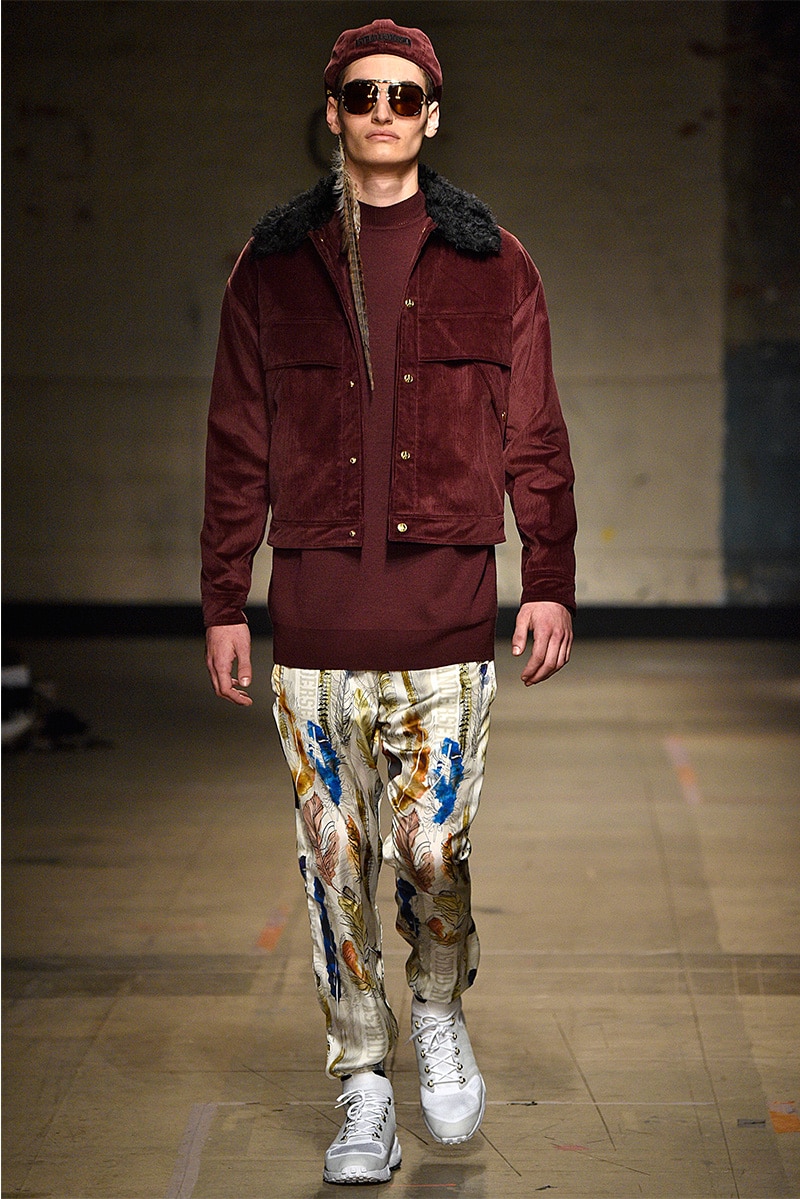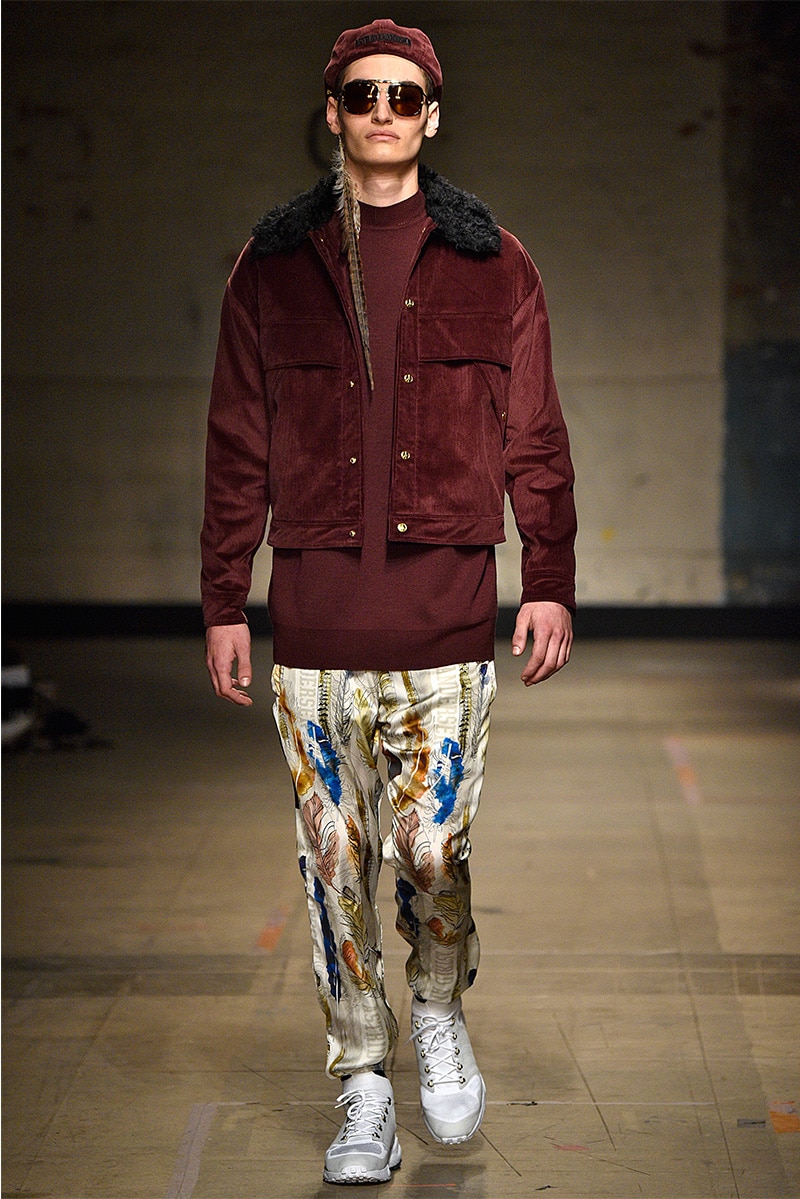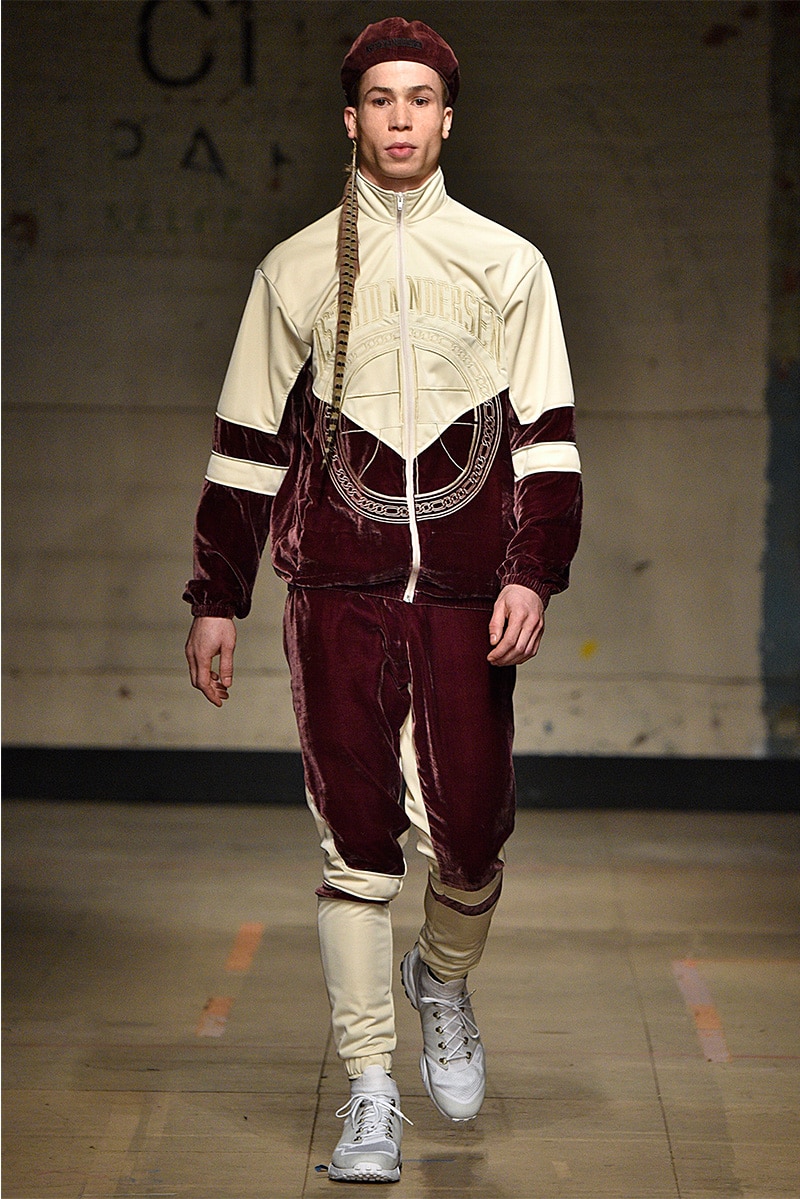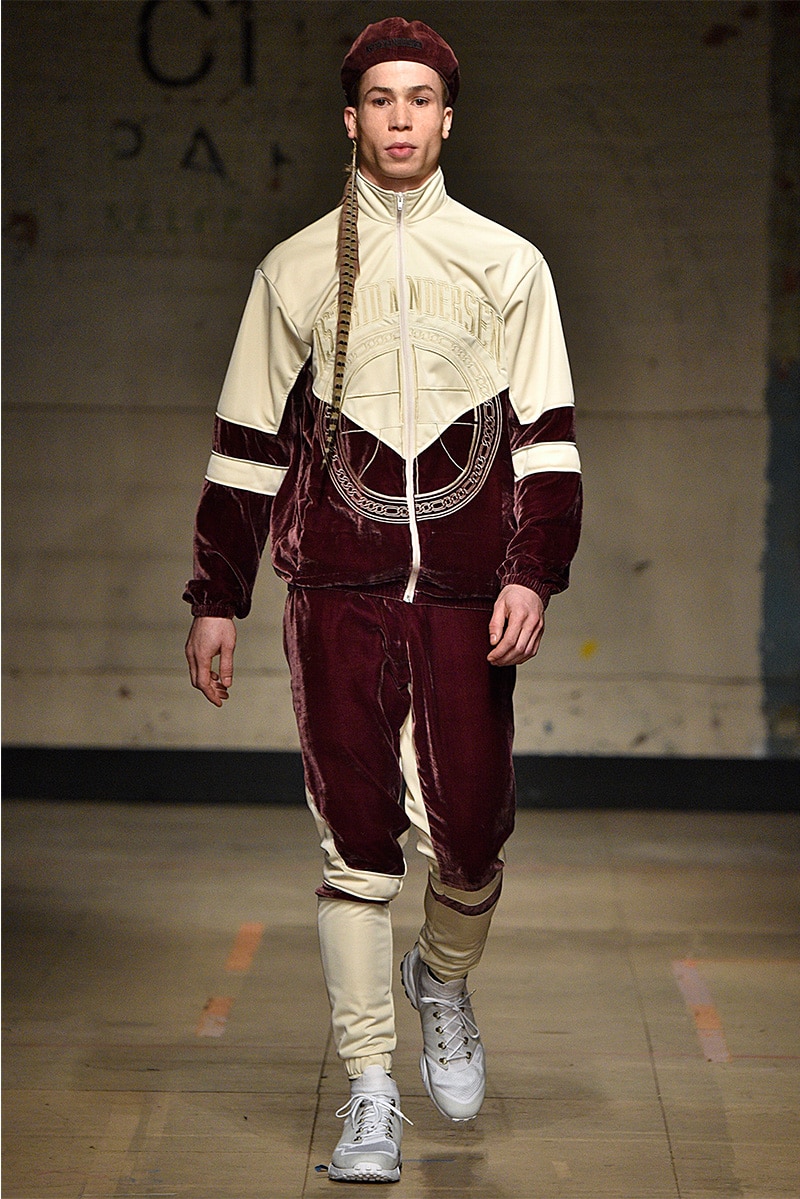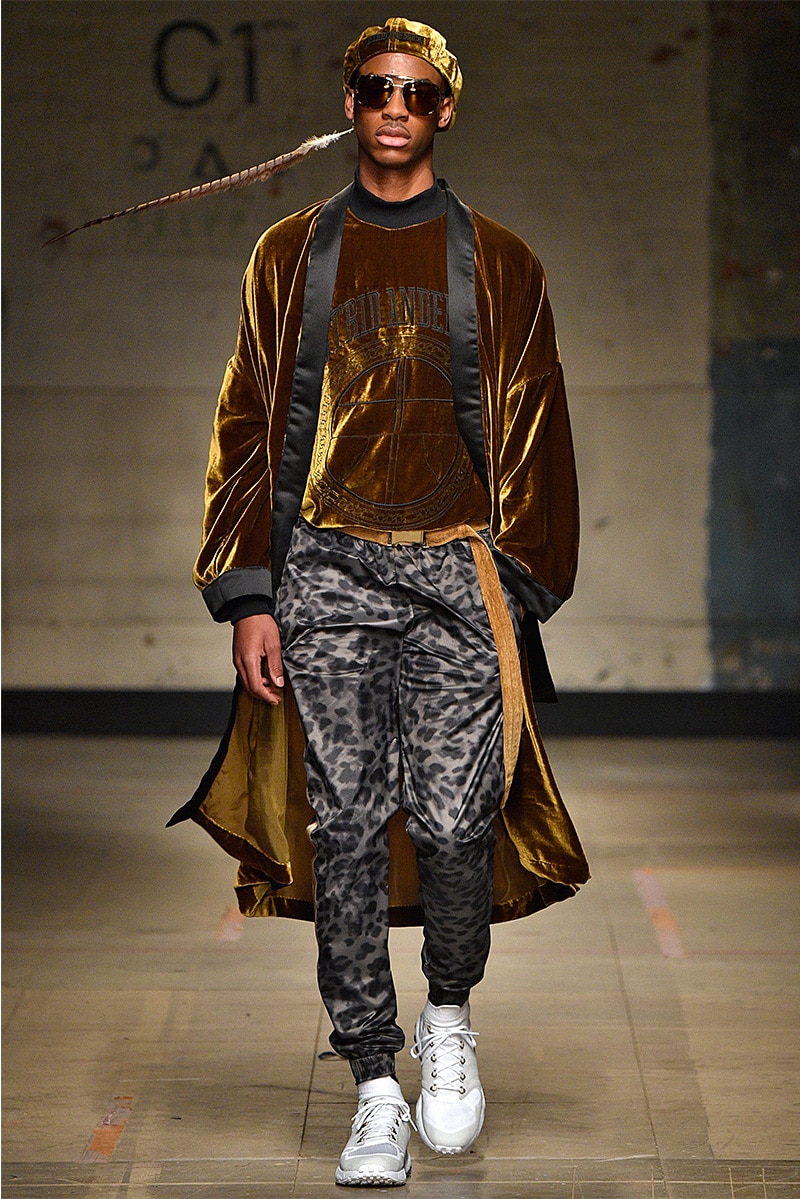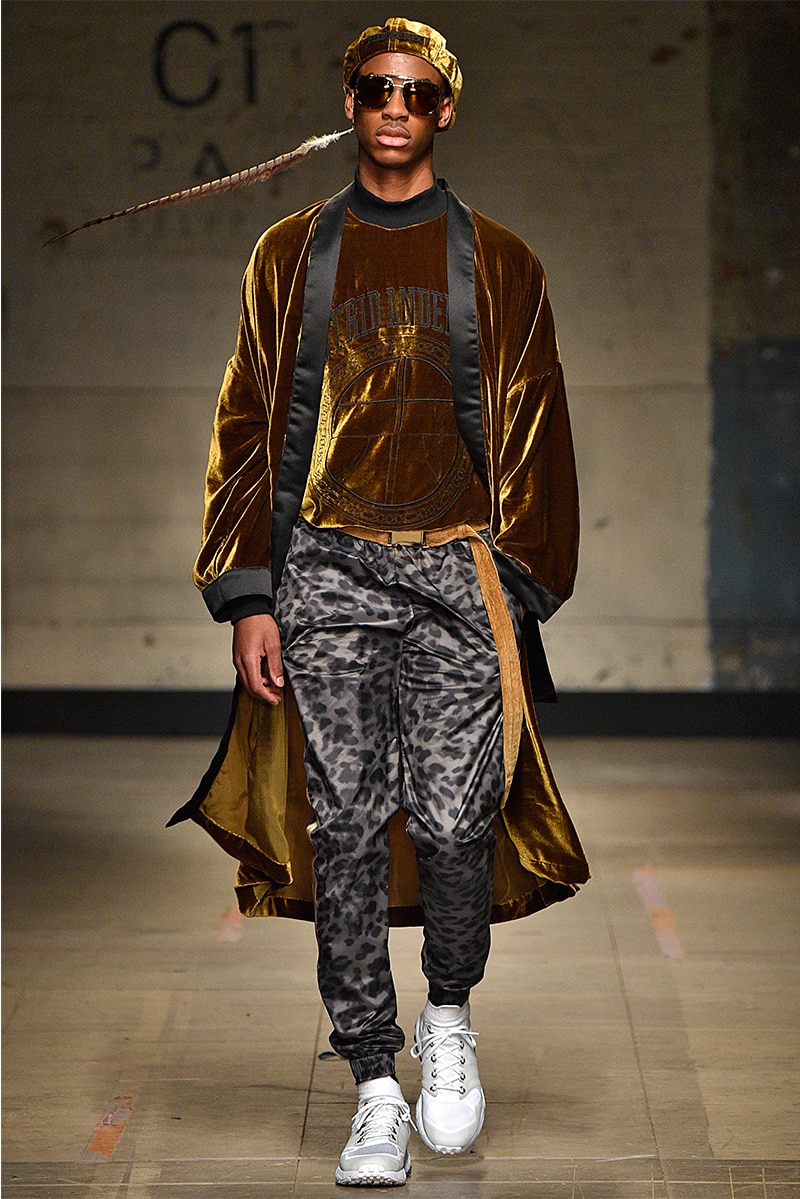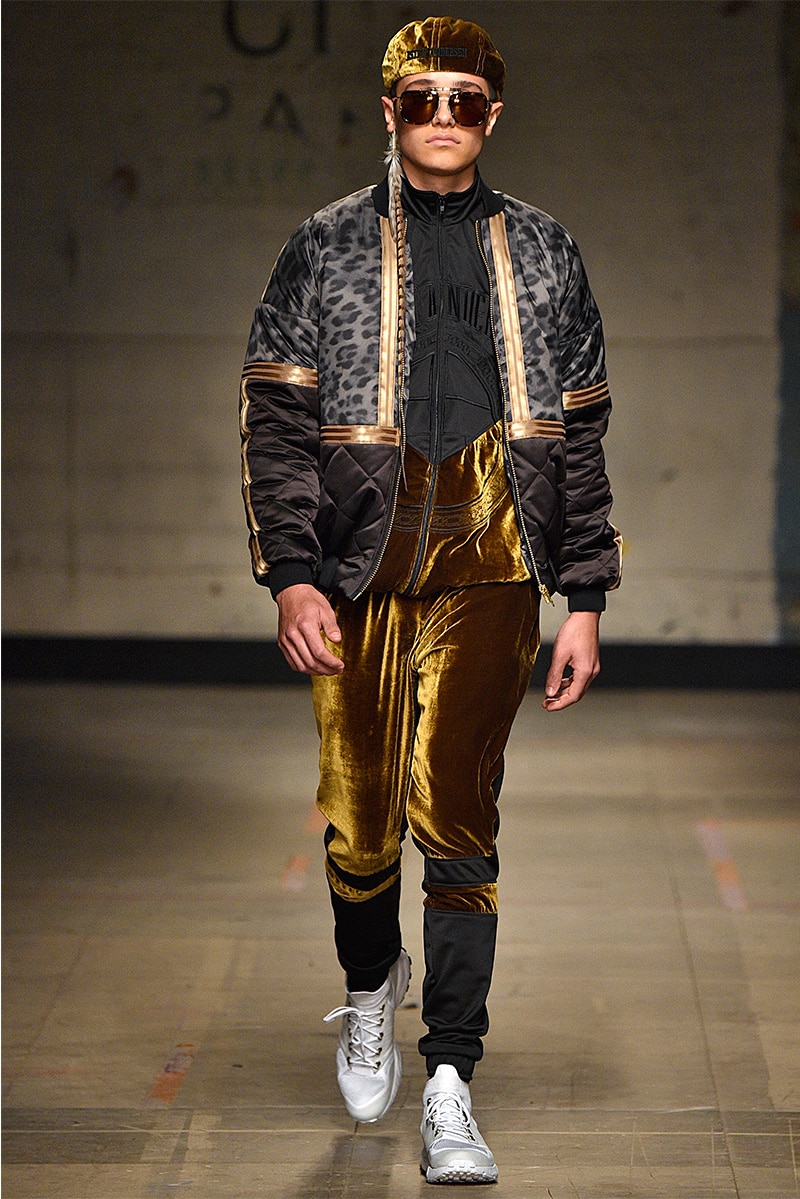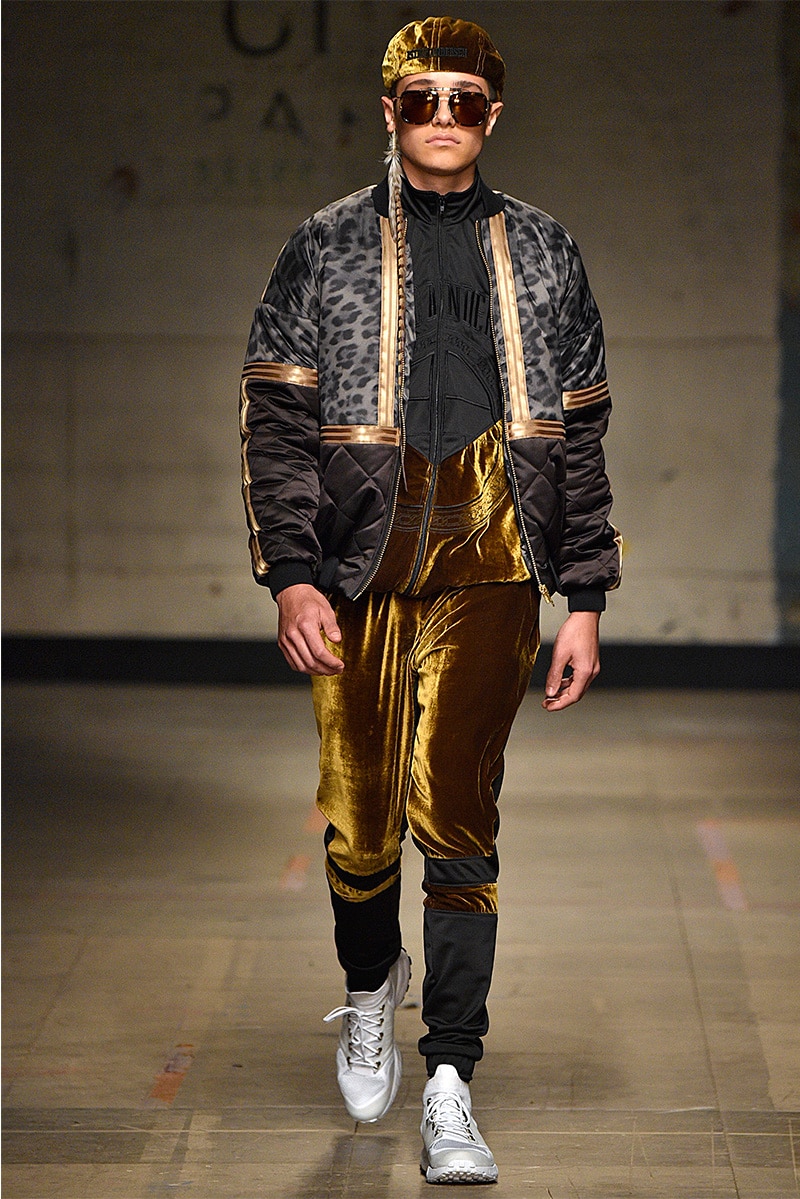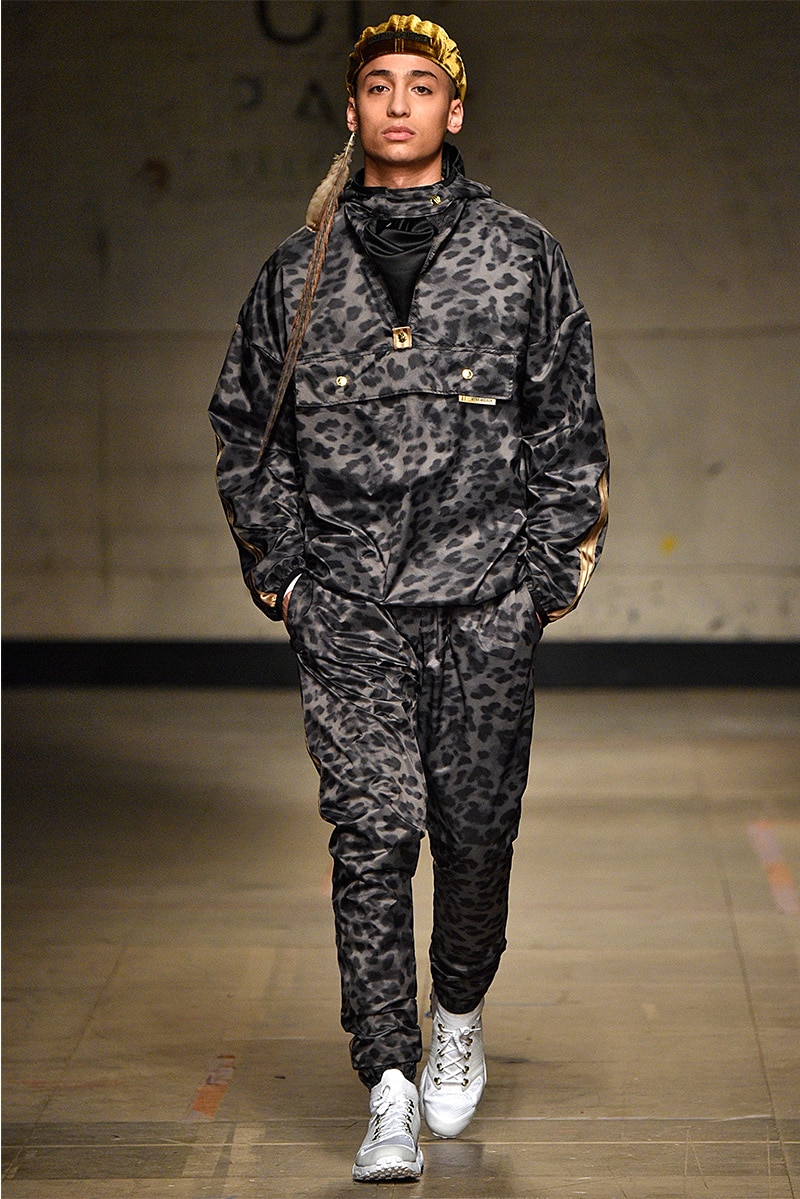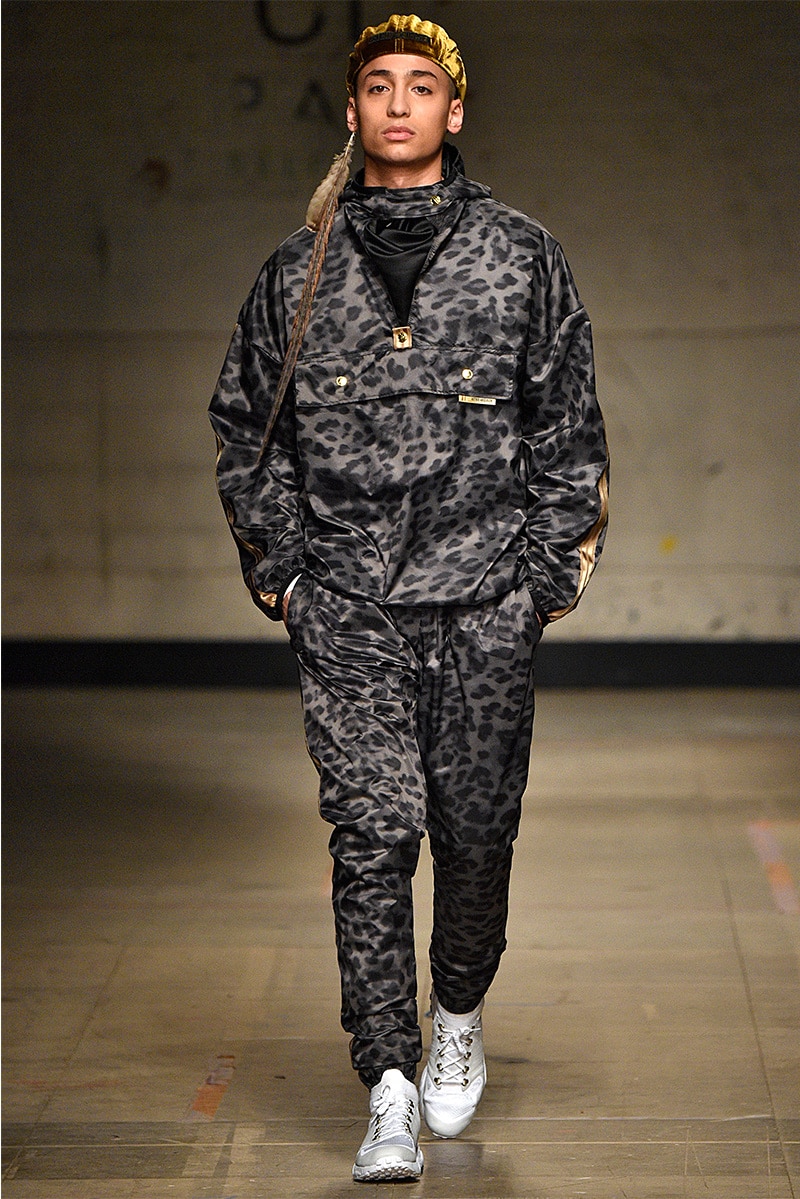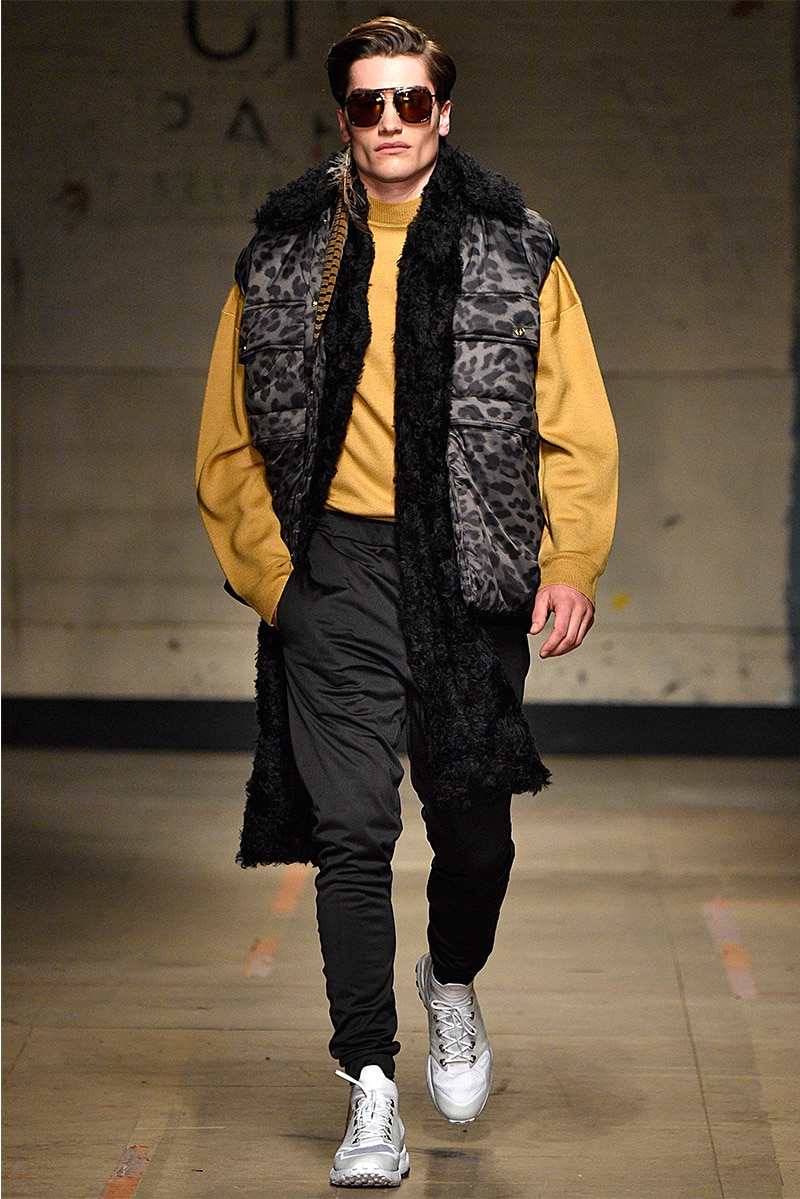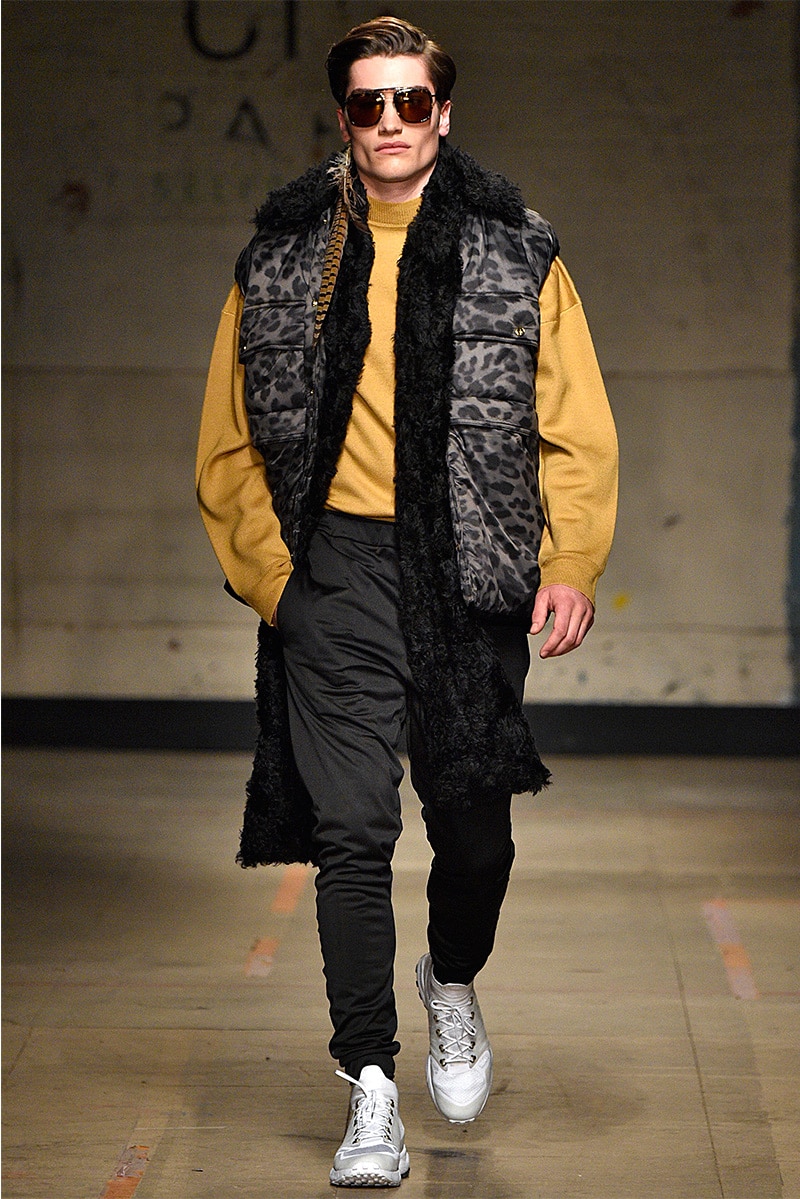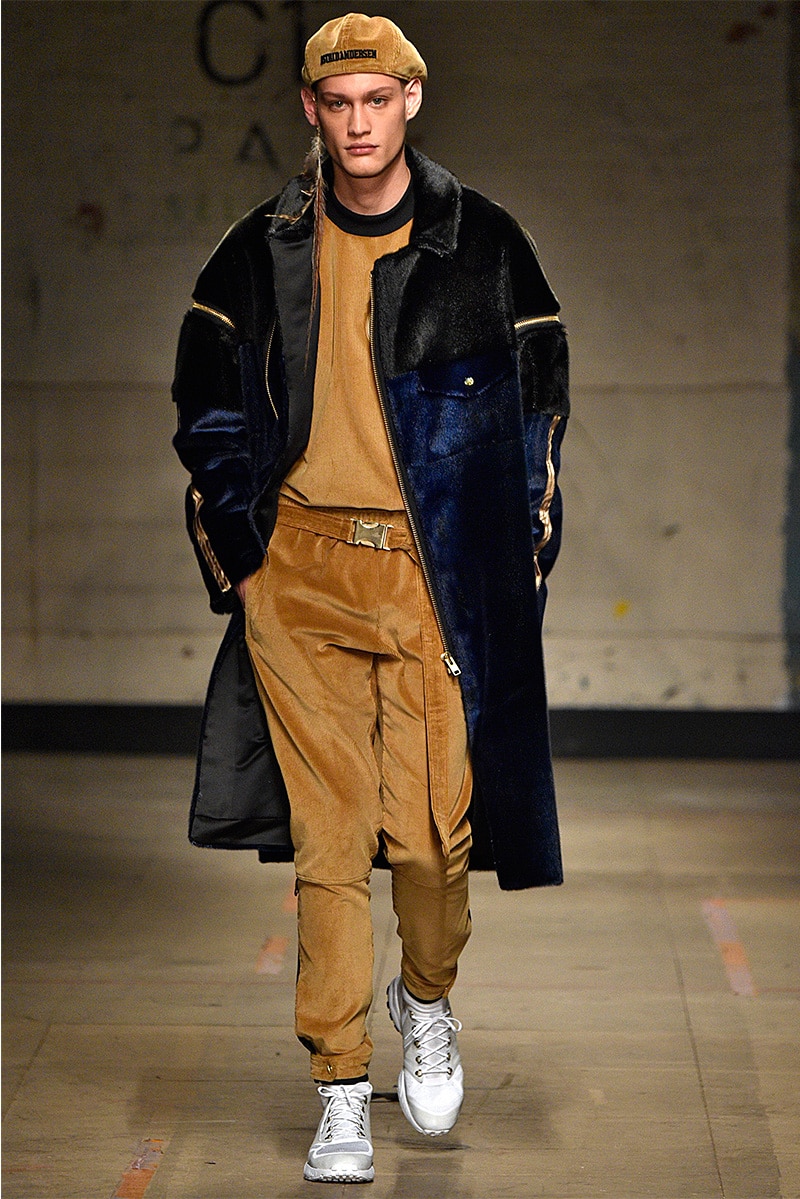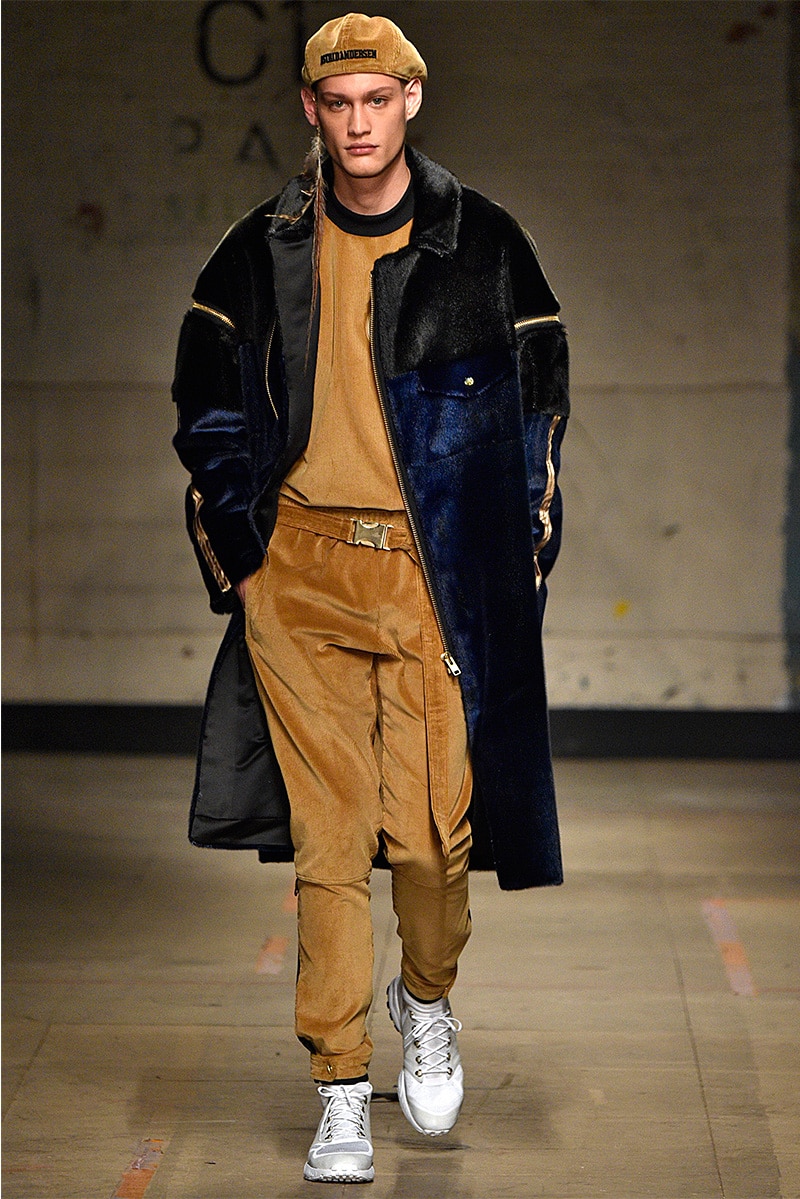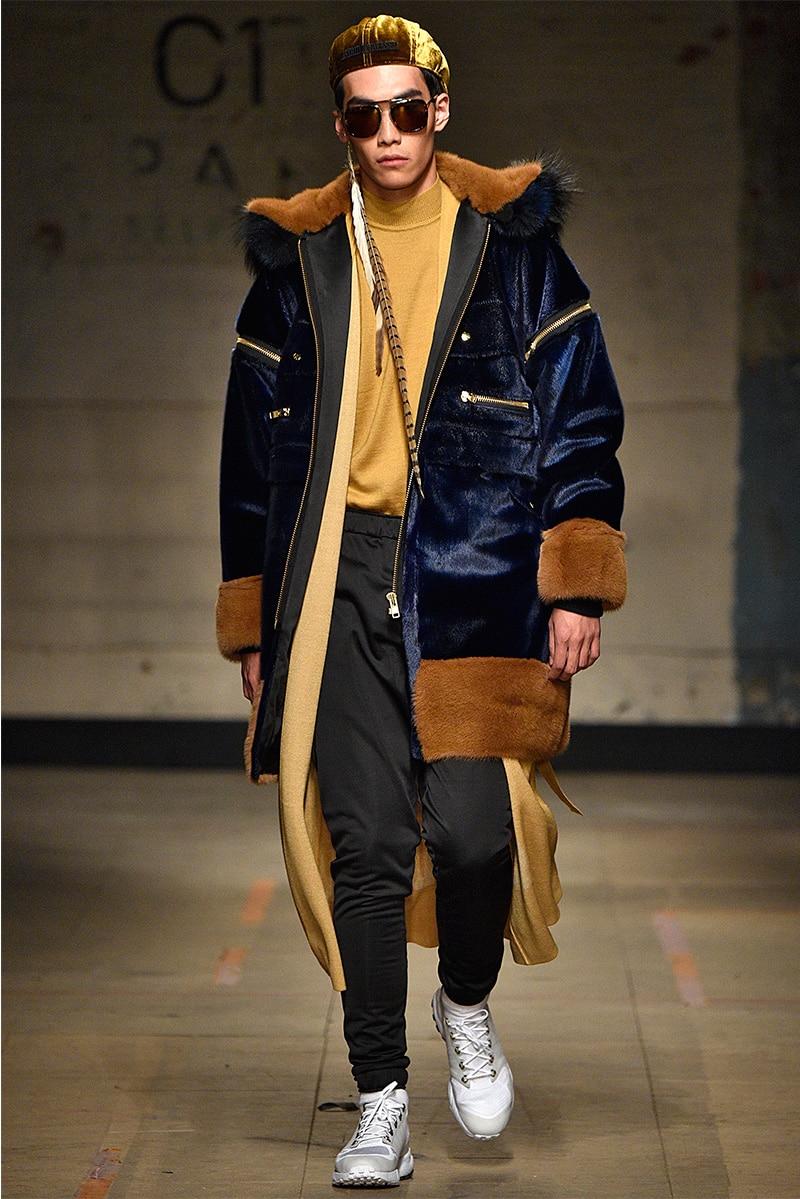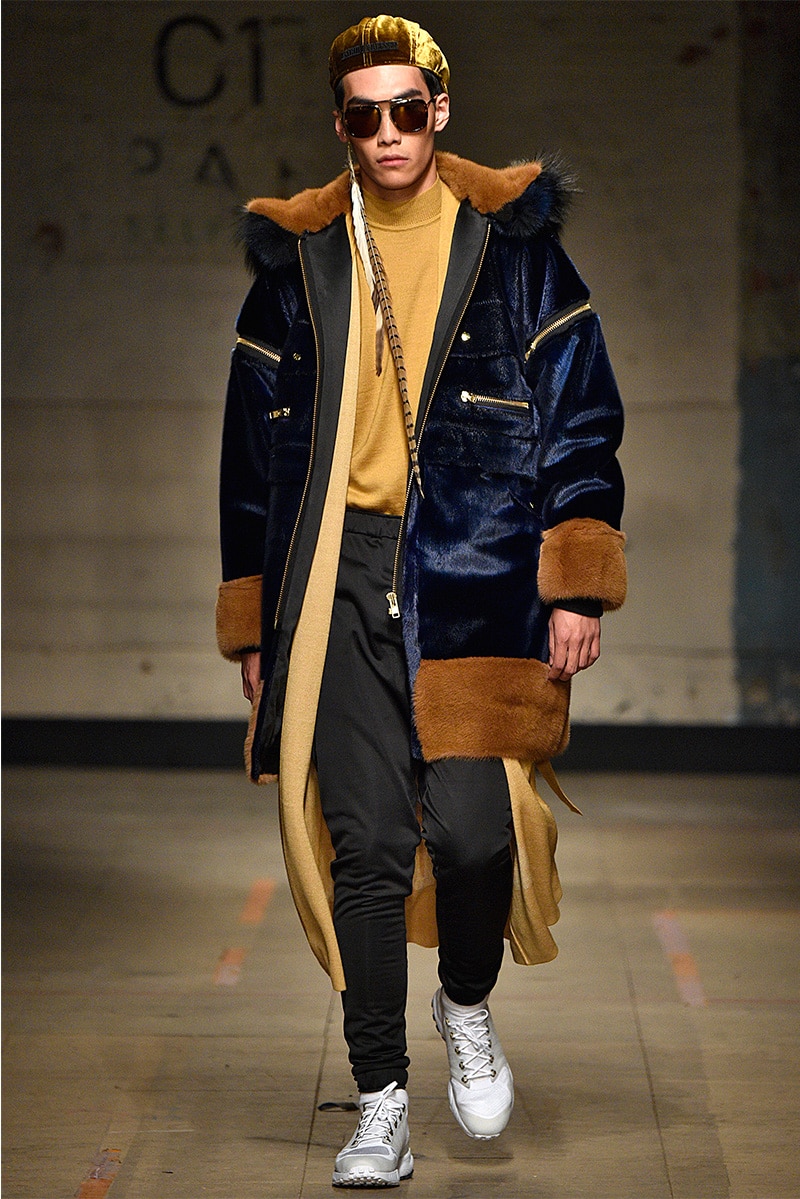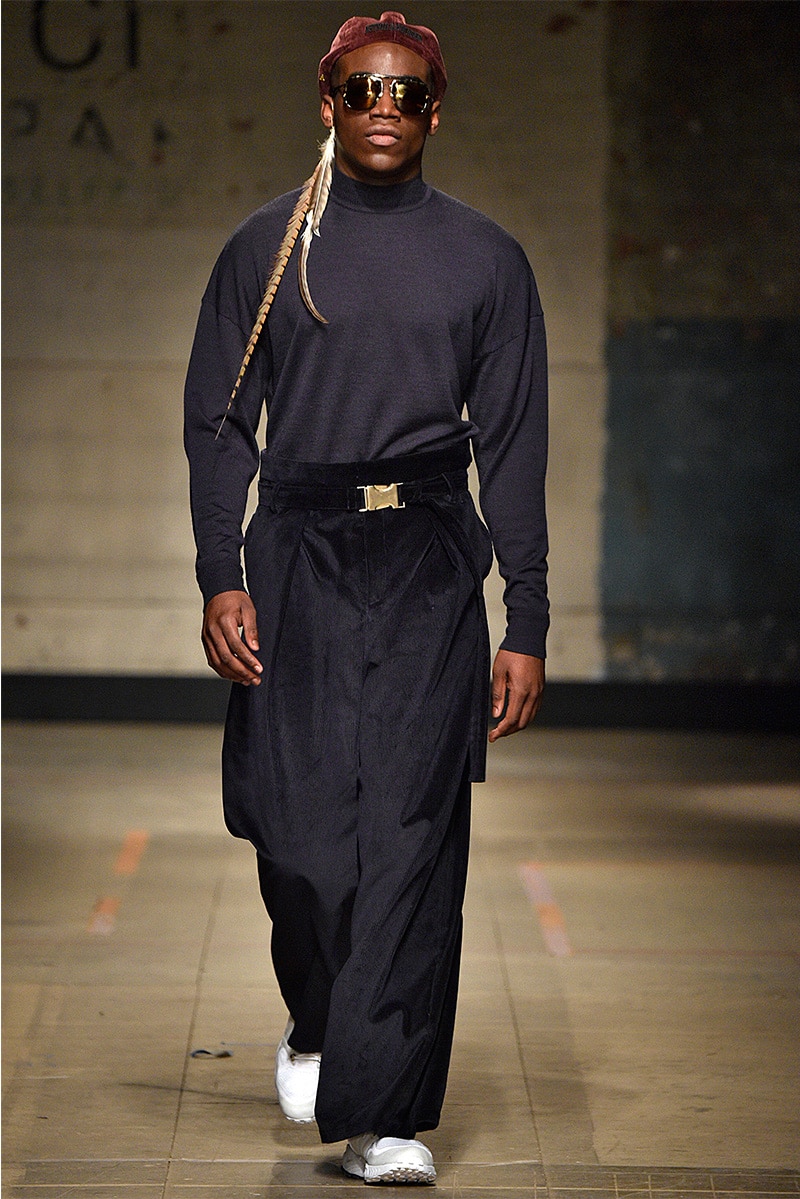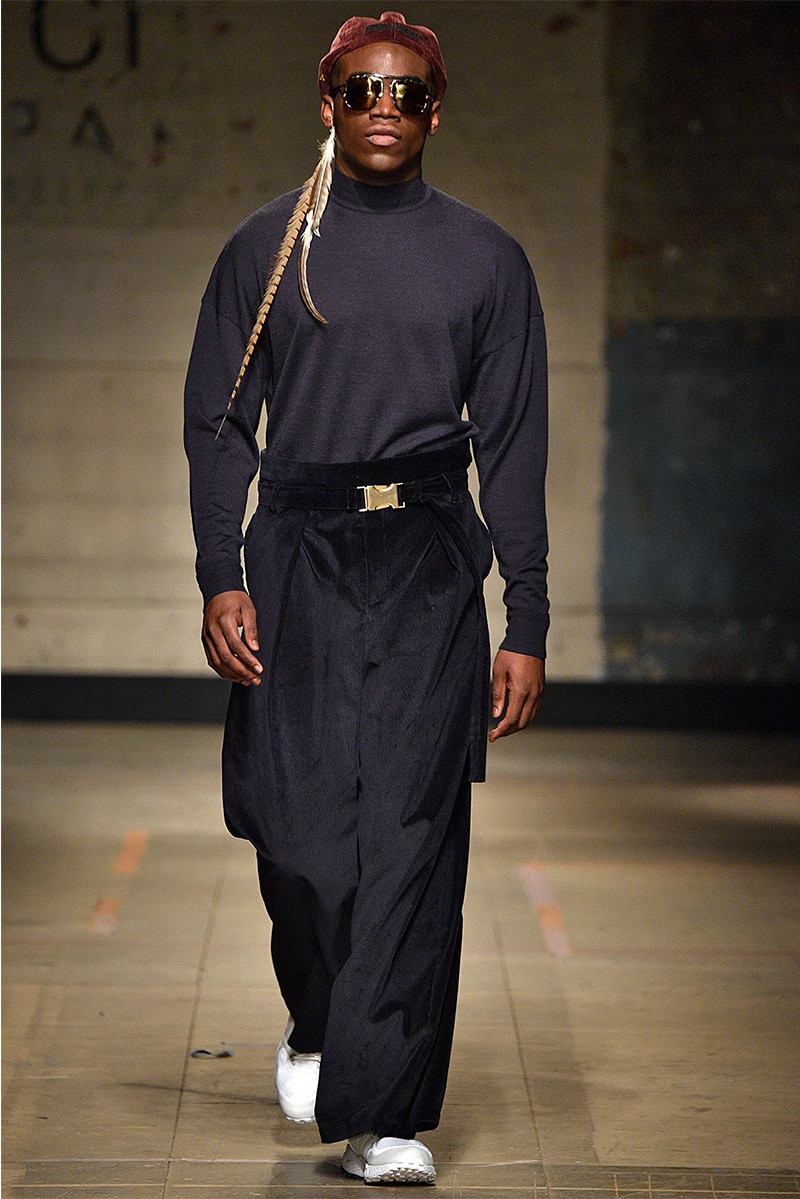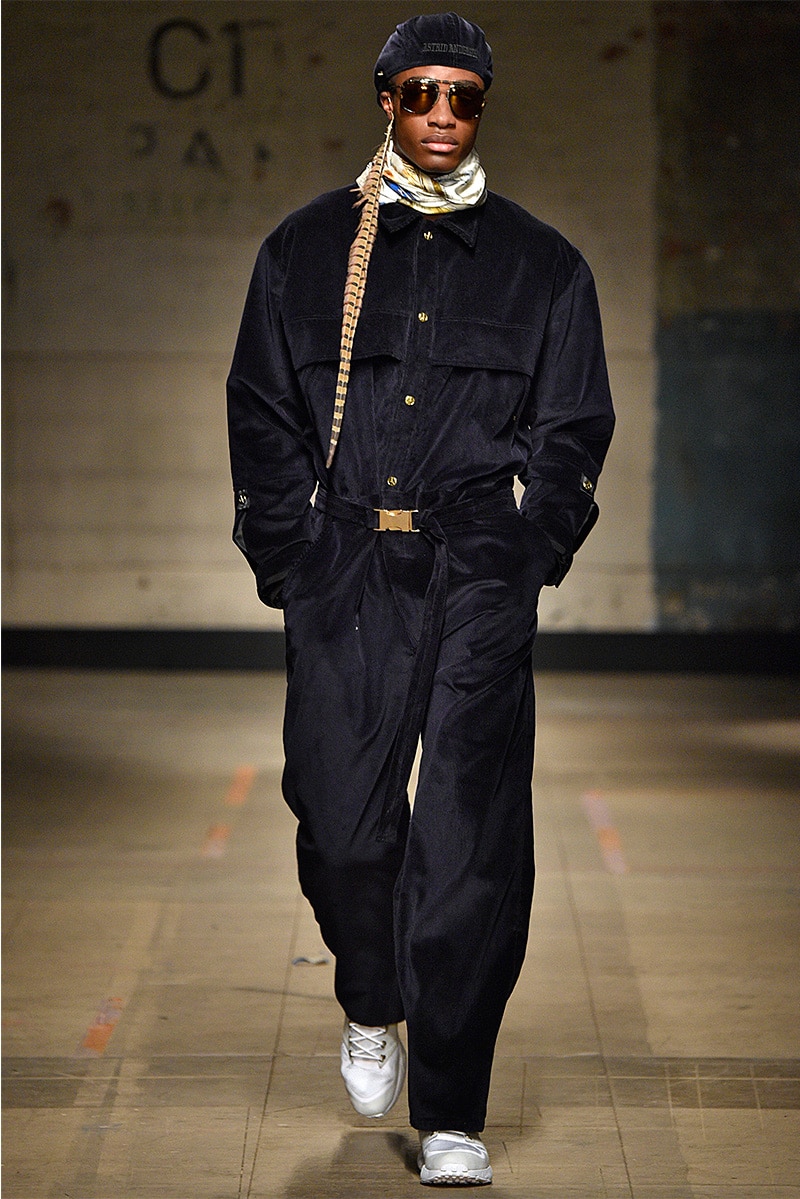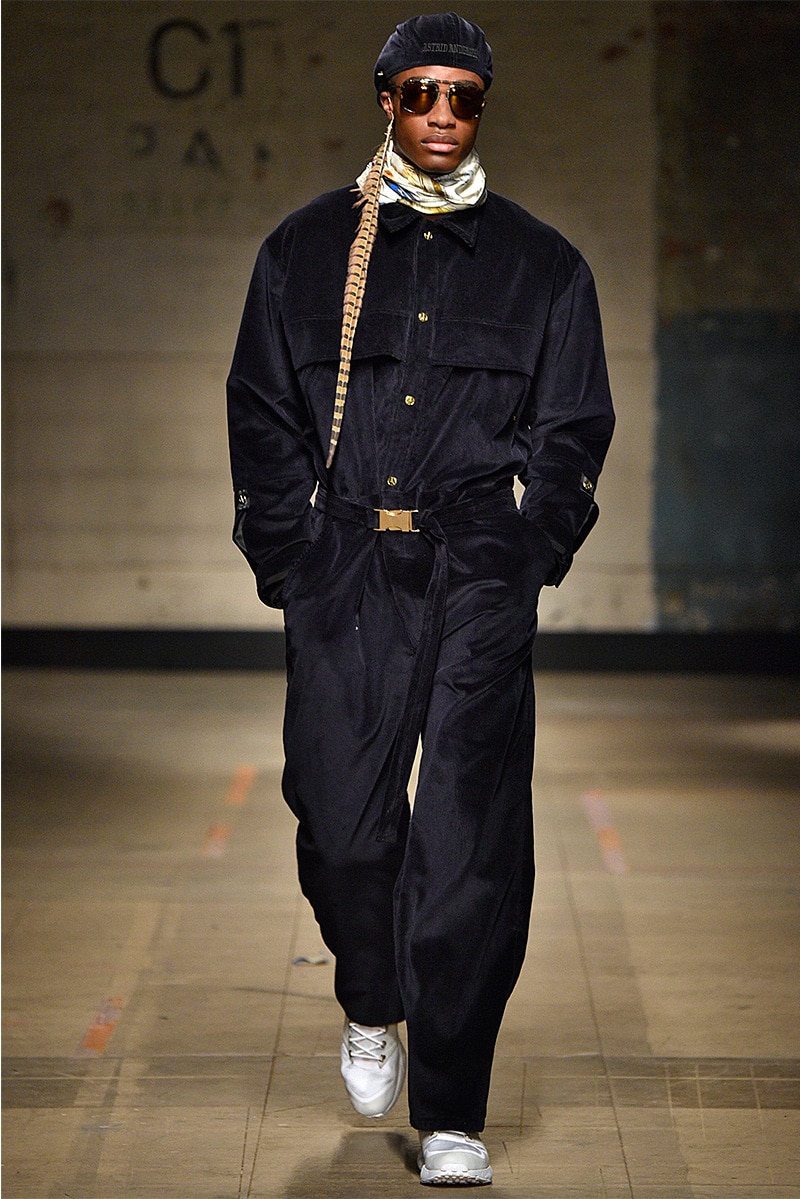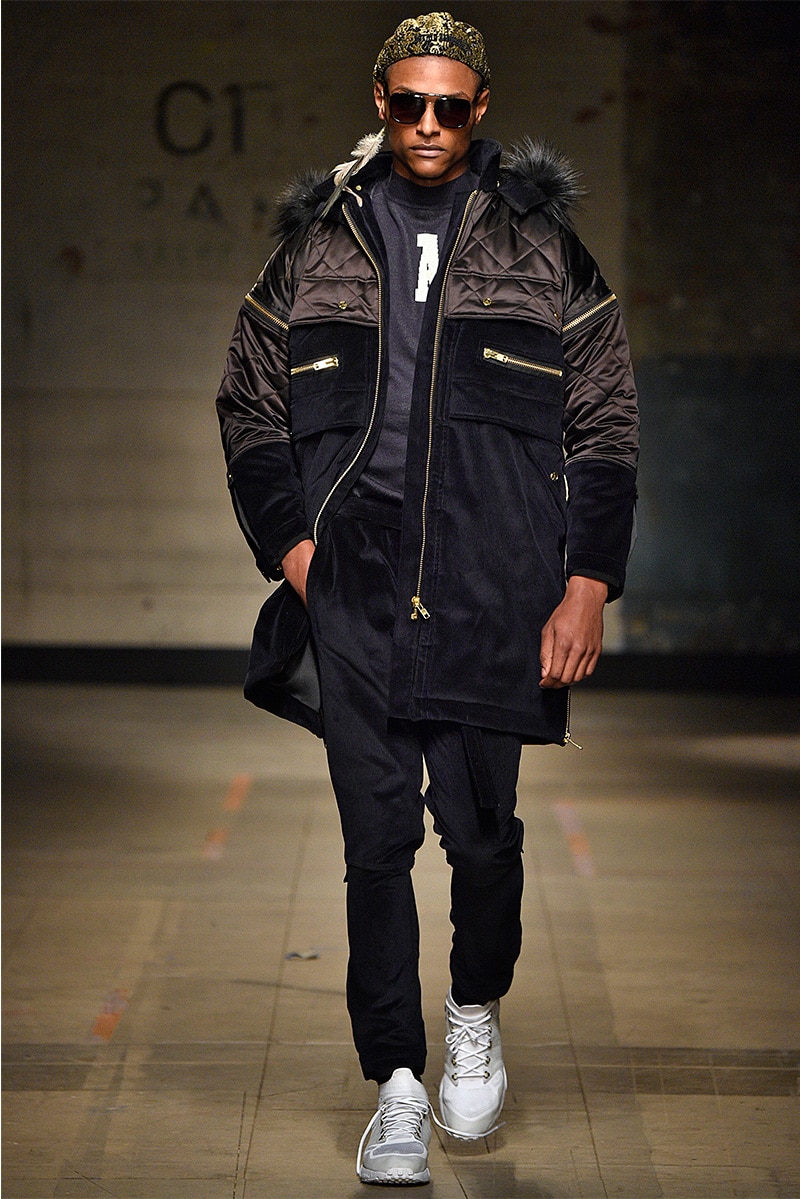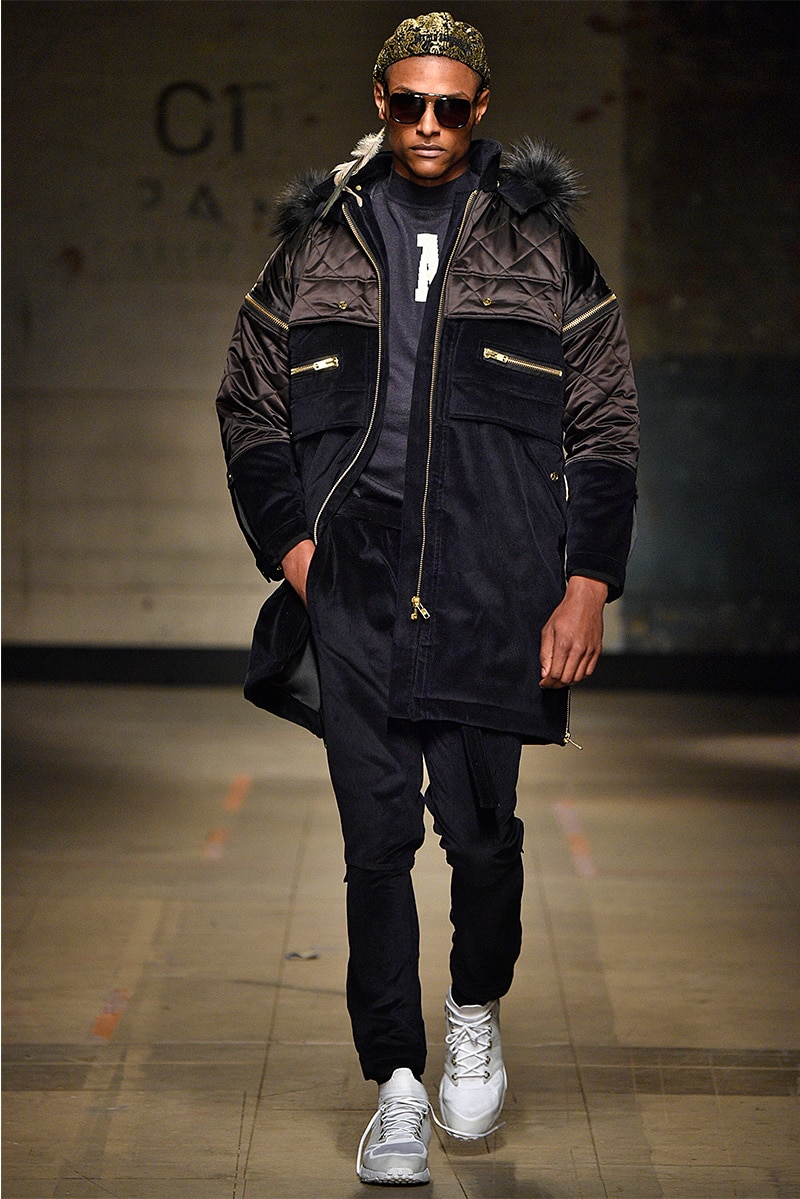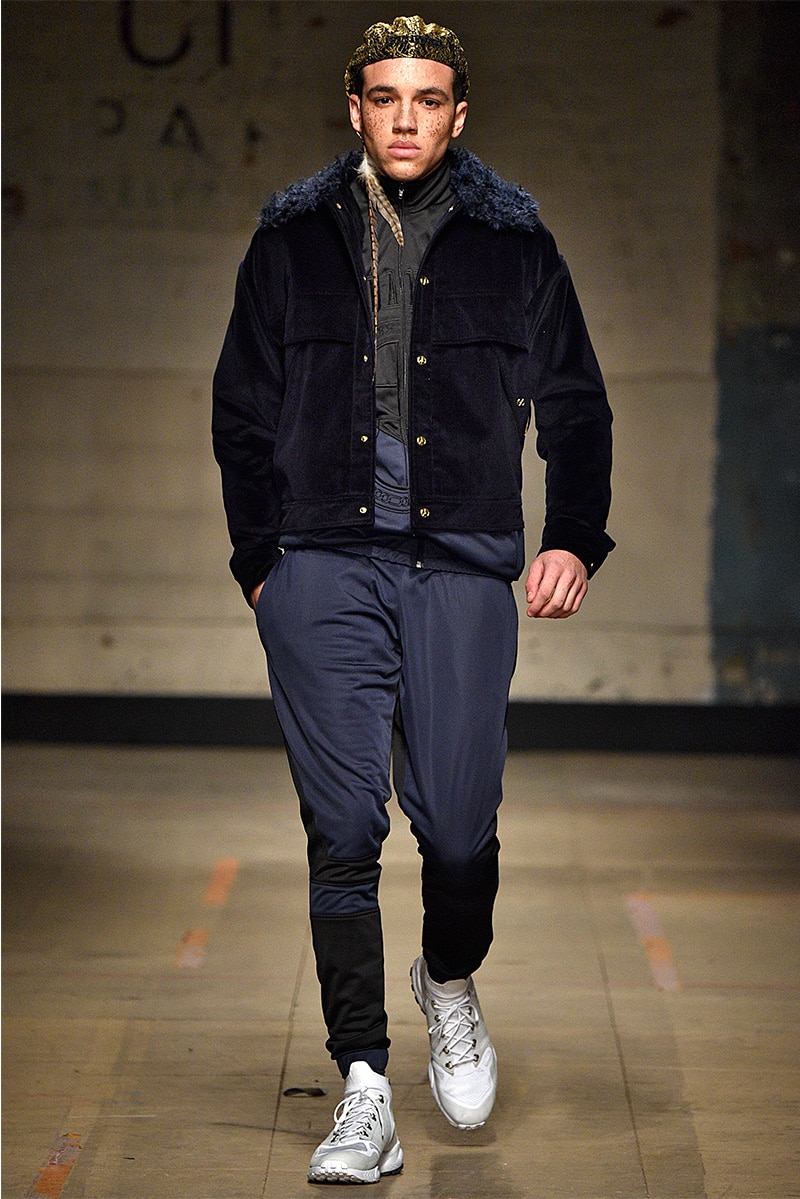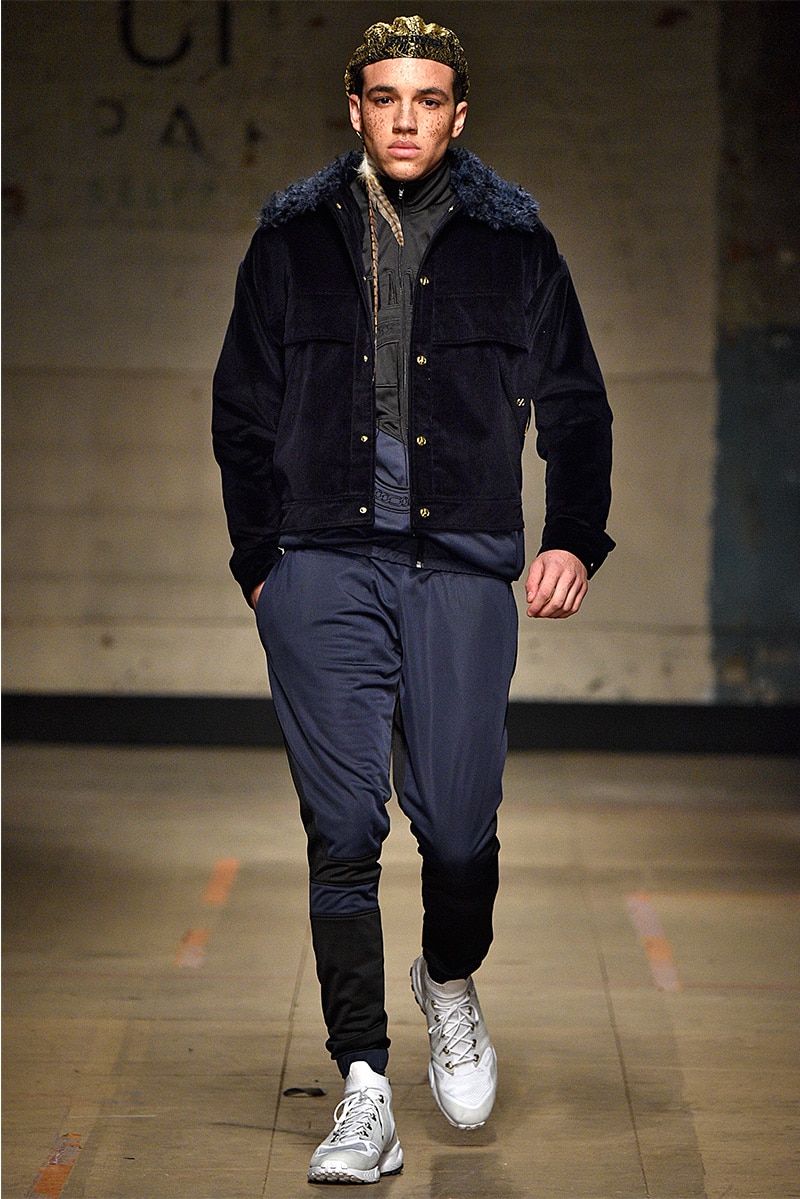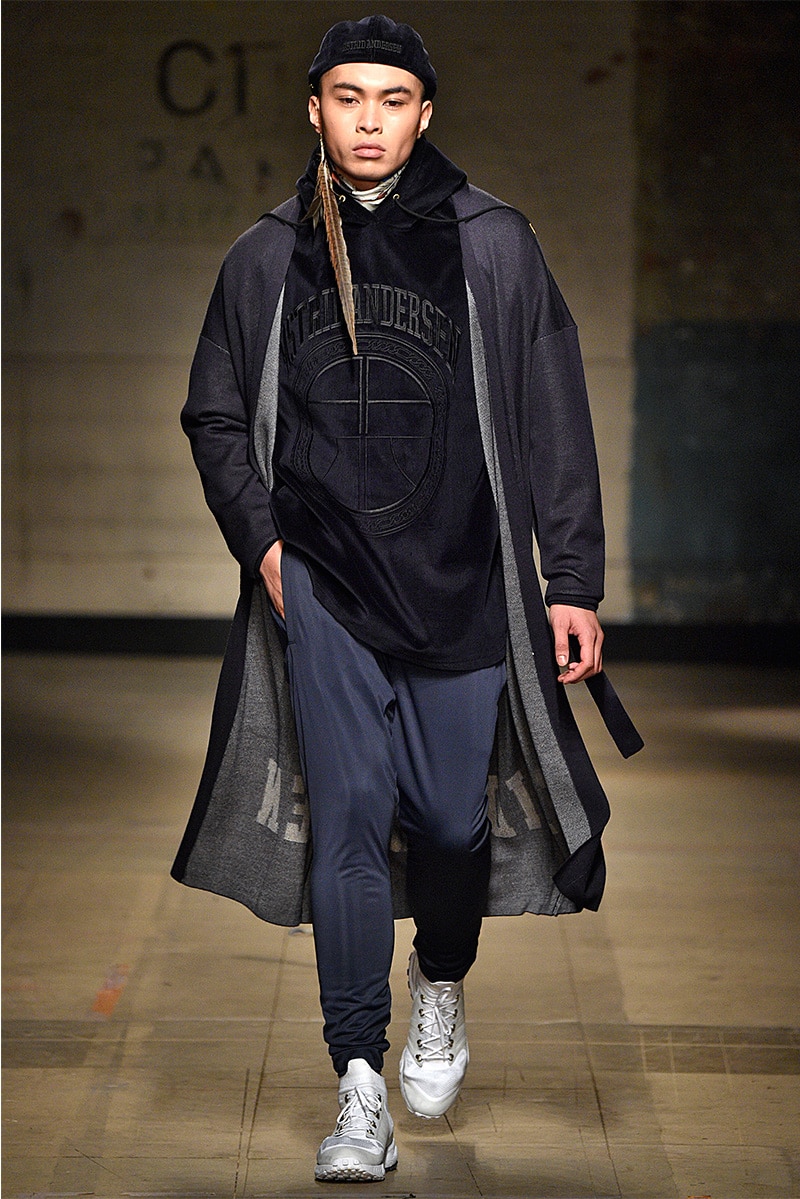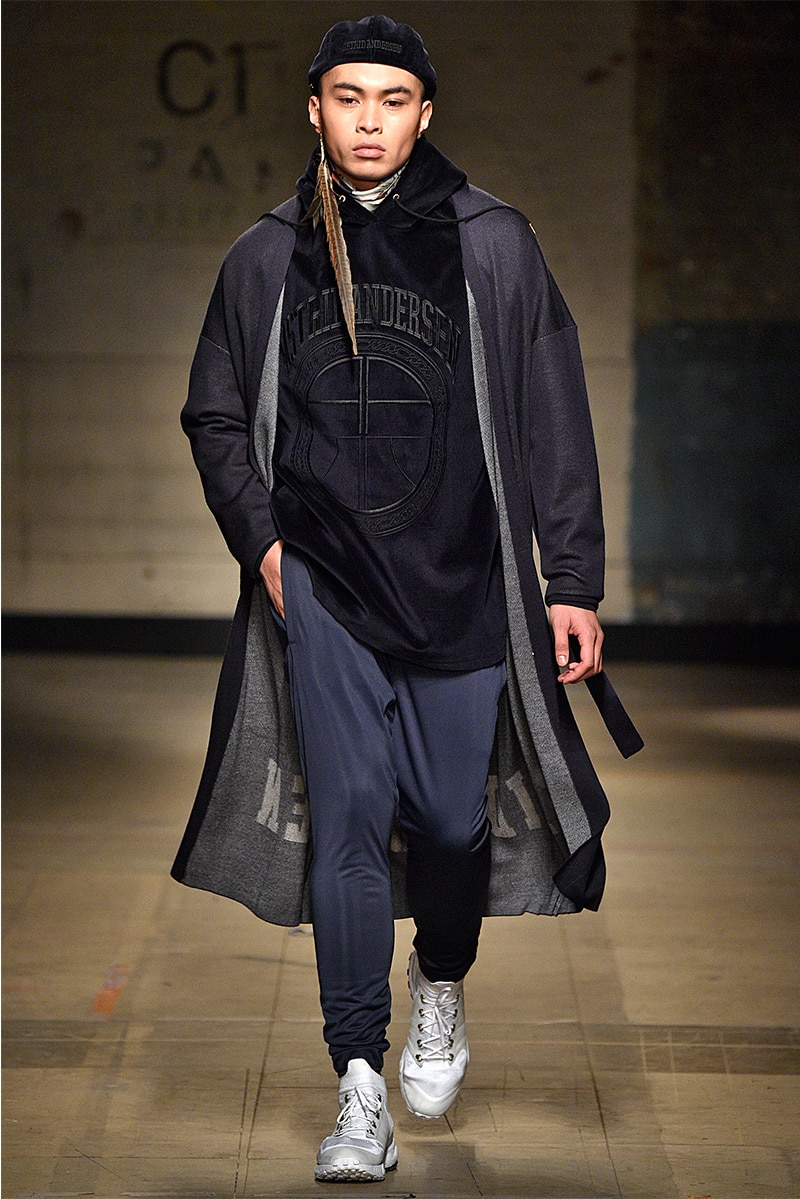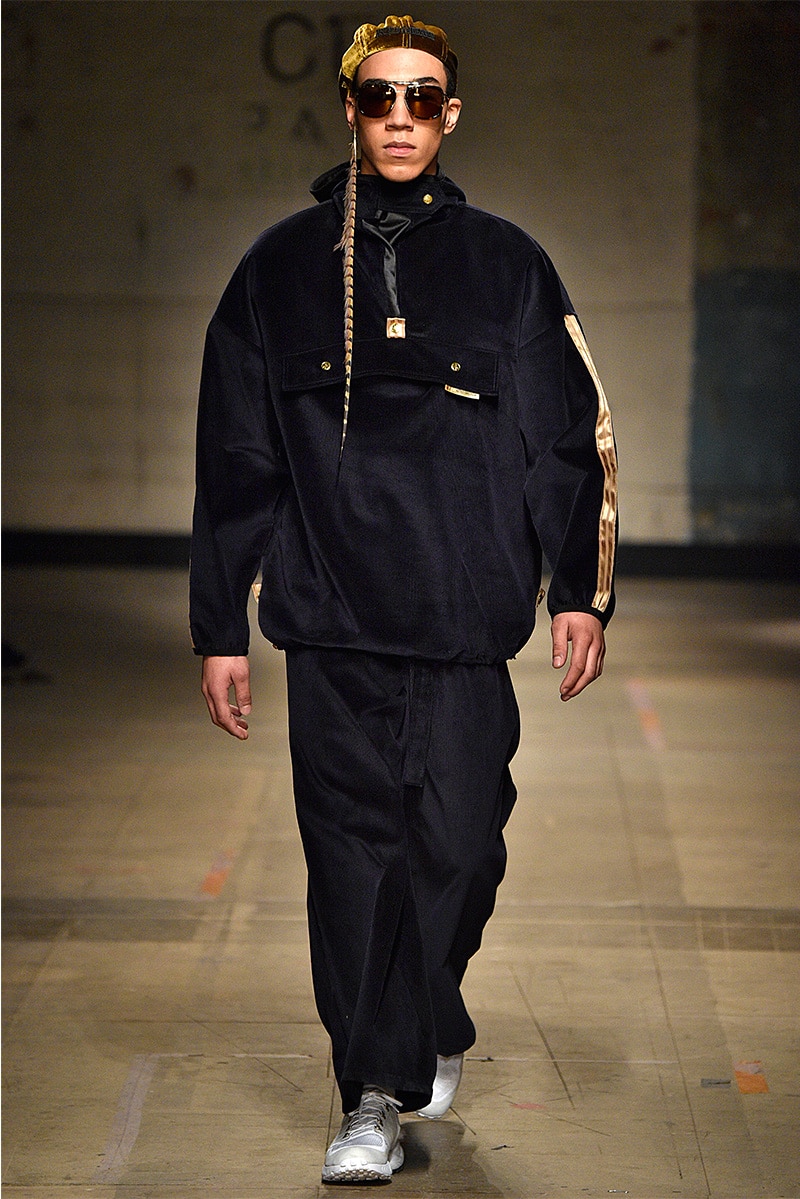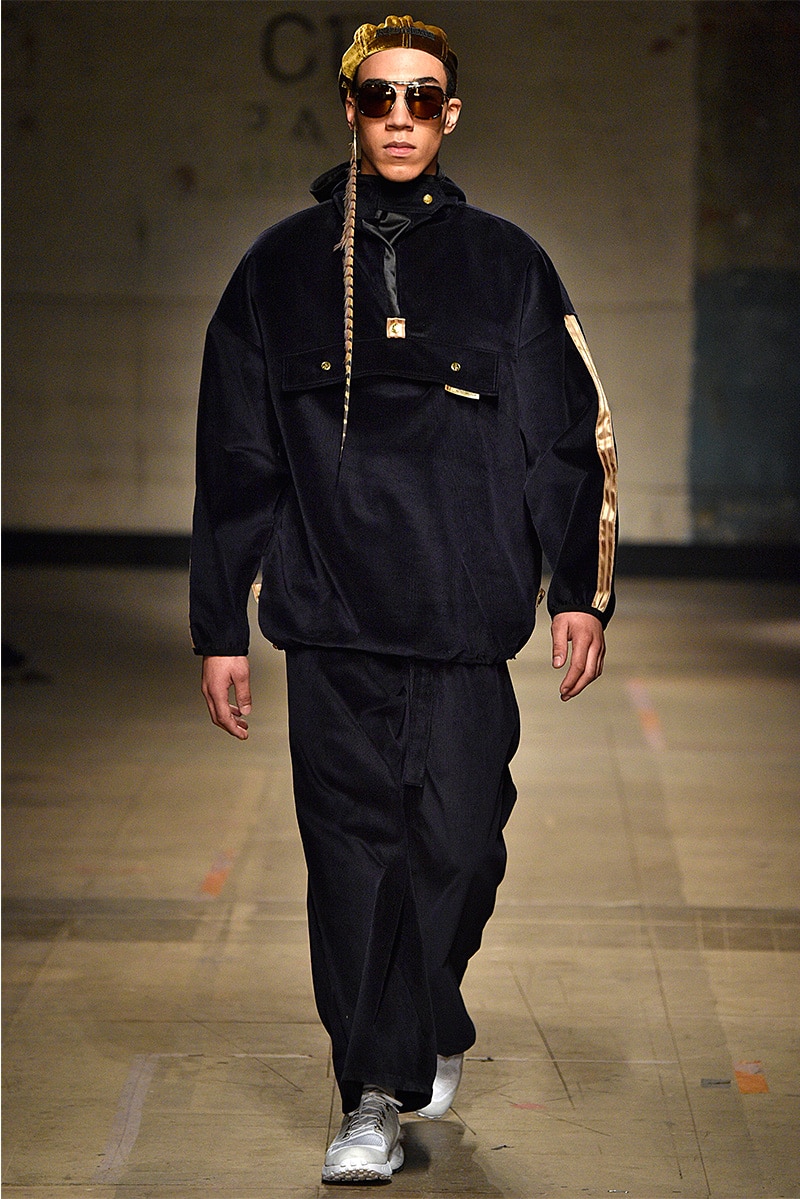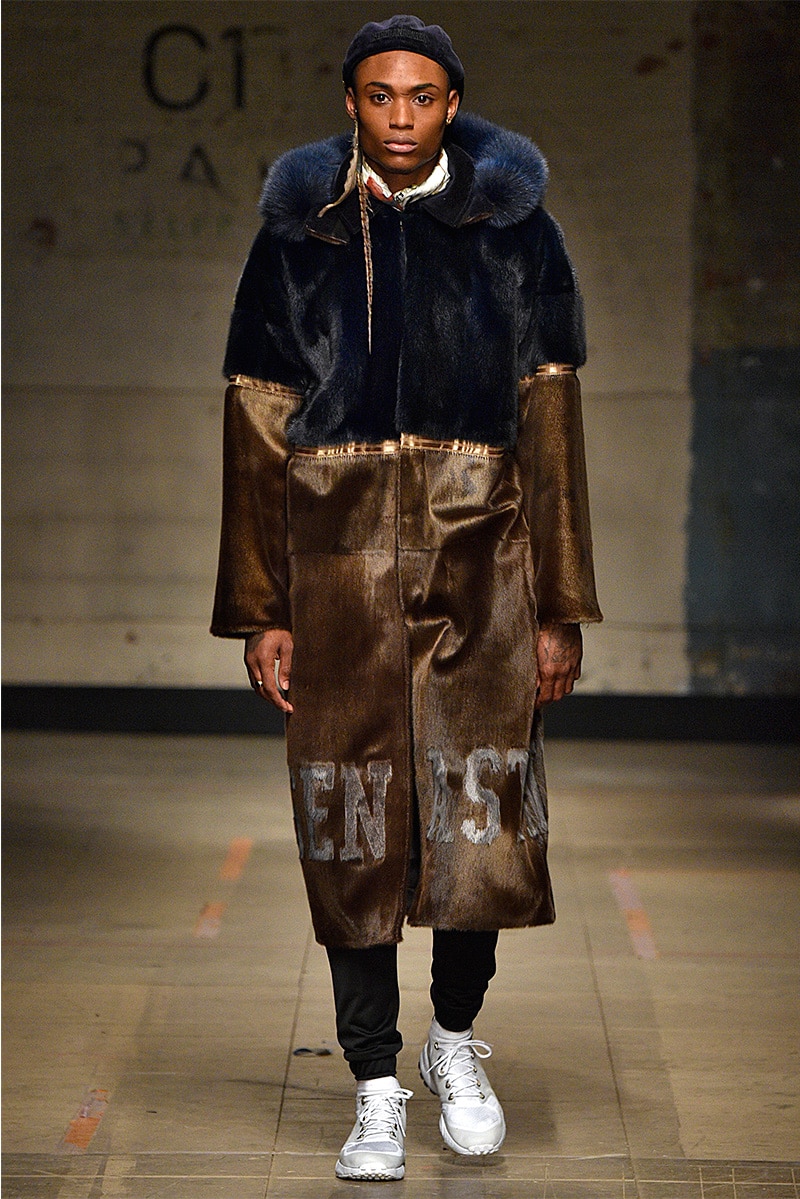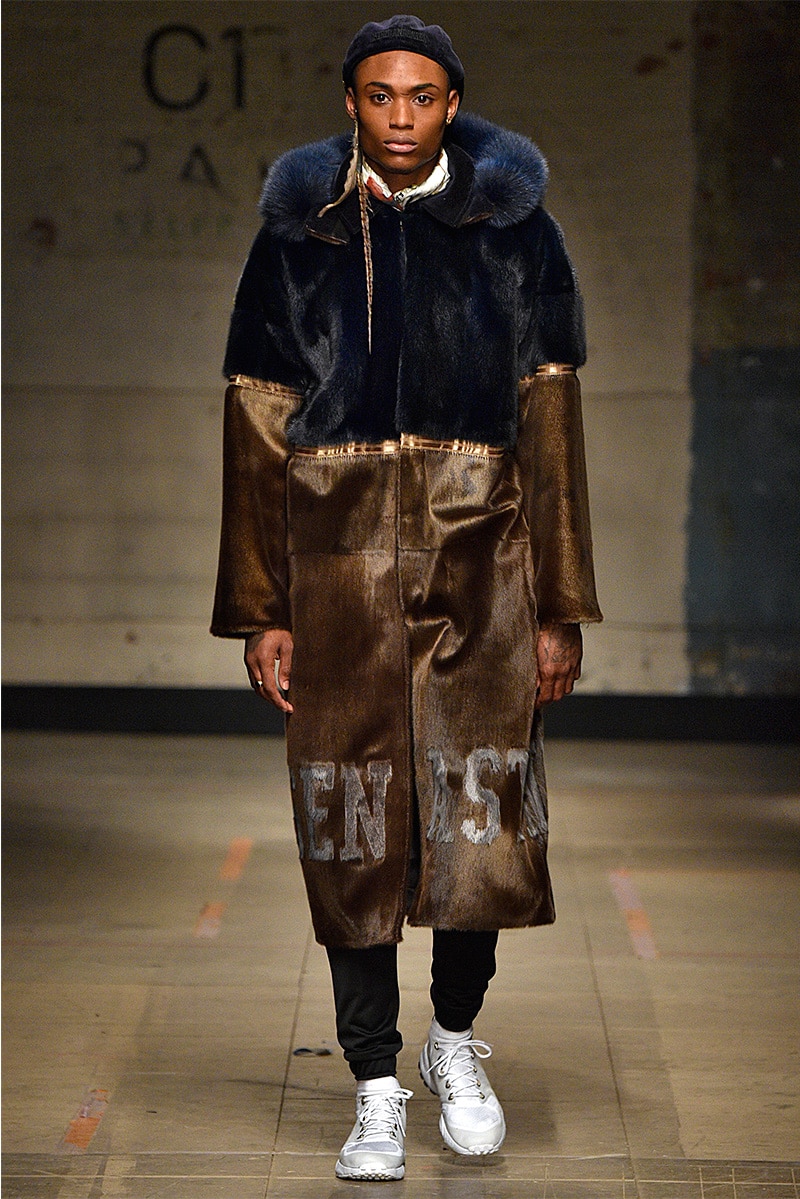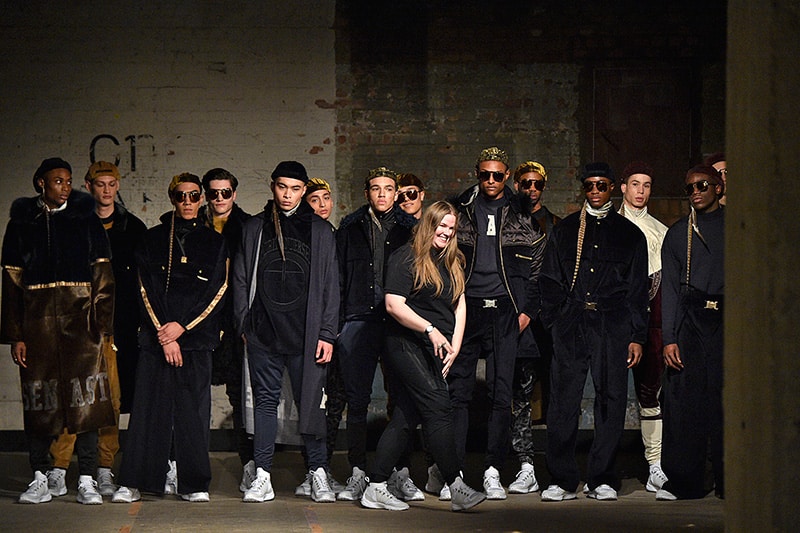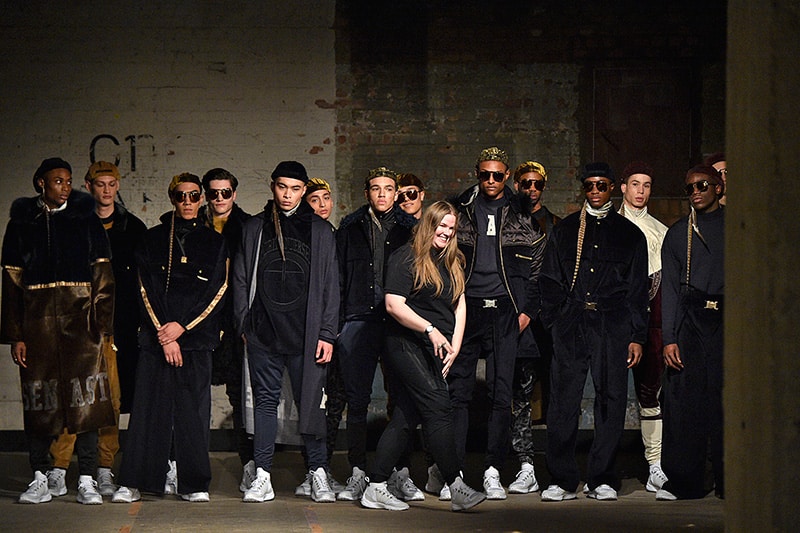 For Astrid Andersen FW17, we saw the designer continue to cross well known "streetwear" styles with true luxury. Additional to extravagant Sophie Hallette lace and fur trims, the varying shades of gold turned the collection into a treasure chest of covetable garments. Since opulence is often presented as a feminine sartorial endeavour, Andersen wanted to examine periods in time where masculine opulence was celebrated and pursued.
On top of a rich colour palette of bordeaux, tobacco and navy; and fabrics of velvet, corduroy and silk, Andersen also used feathers as a repeated motif throughout. Fur coats hung heavily and extra-long feathers decorated the models ears, paying homage to communities throughout the world that blend and interact with nature in order to display their biological hierarchy.
Along with the Andersen's signature robes and heat transfer hoodies, this season we saw wide leg trousers cinched with gold clasp belts and tracksuit bottoms in a super tight fit. A new introduction to her style catalogue was a form of flat cap worn backwards, referencing 90's Fresh Prince and Jazzy Jeff type cool.
The show highlight for many was the ongoing spoken word by James Massiah soundtracking the show, which in many ways contrasted with the enigmatic glamour of the collection but made powerful commentary on the state of our global political turbulence, and of the individual who today is controlled by social media on more levels than one. It shows that despite the lavish touch of Andersen's craft, her brand still shares the same voice as her peers and echoes the heartfelt cries of today's neglected youth, looking for opportunity, enlightenment and freedom.