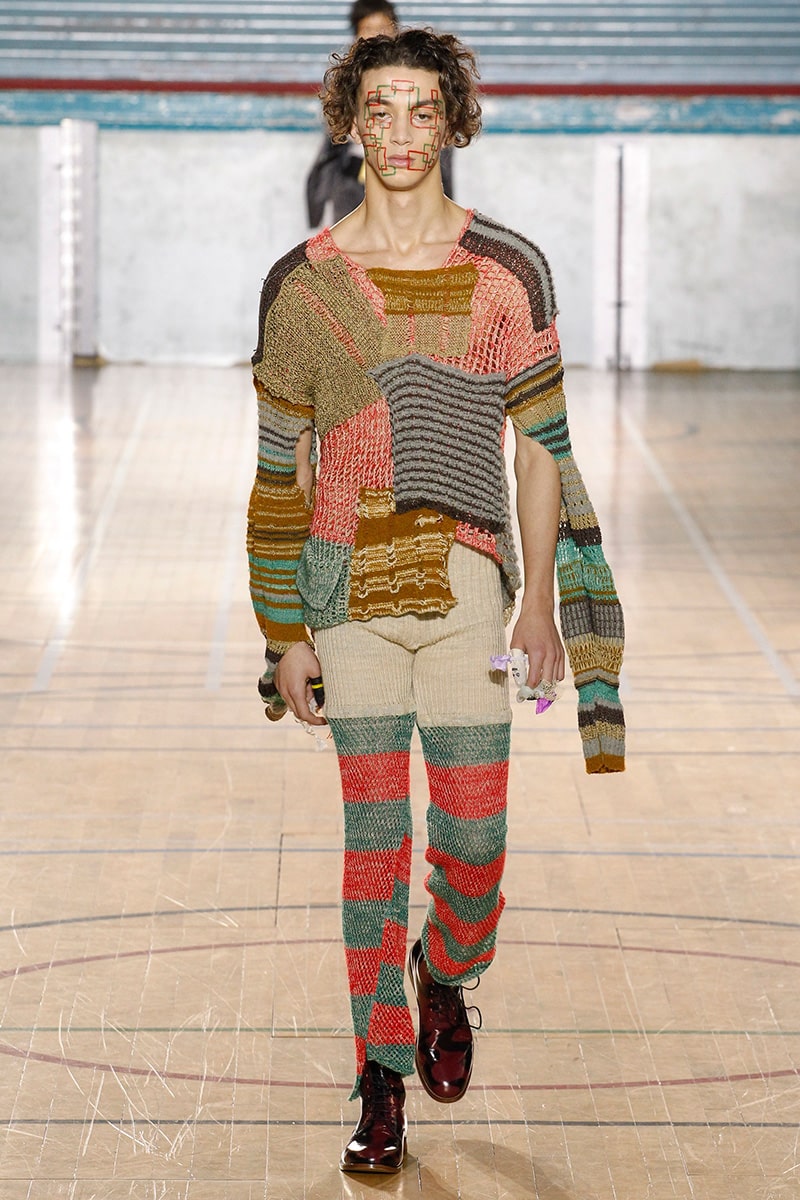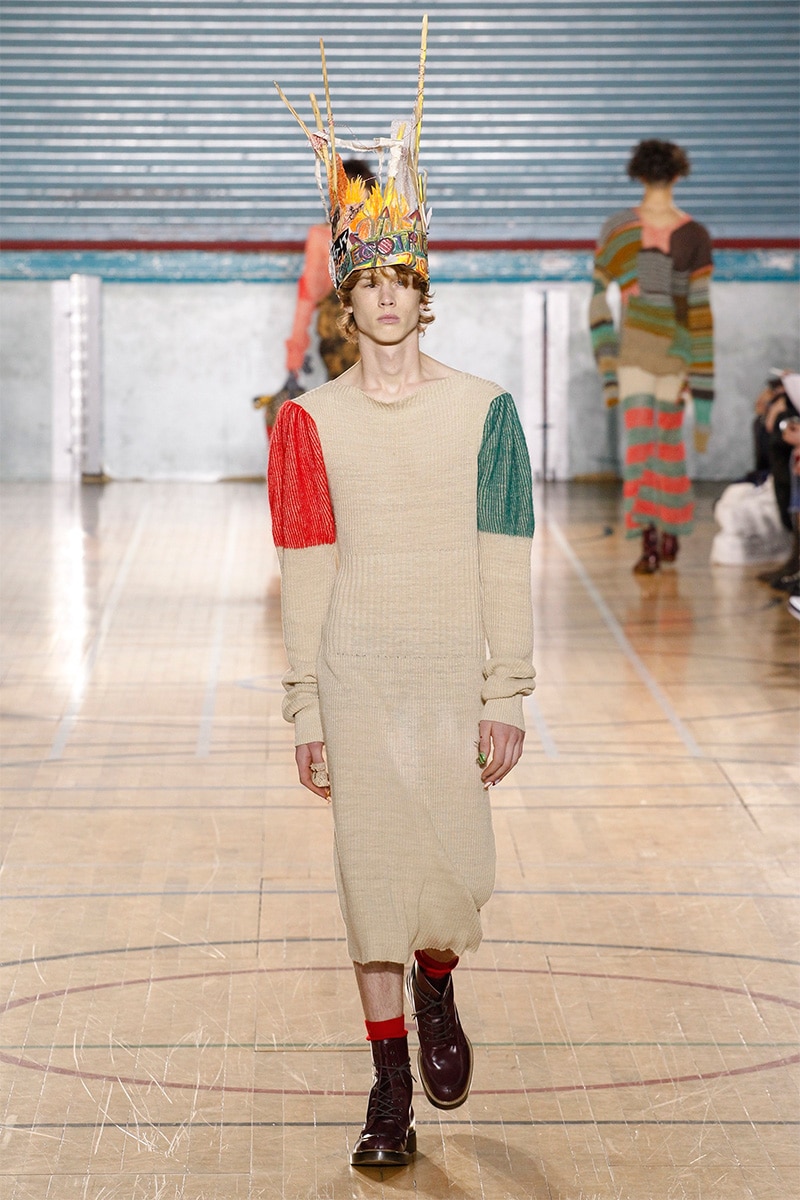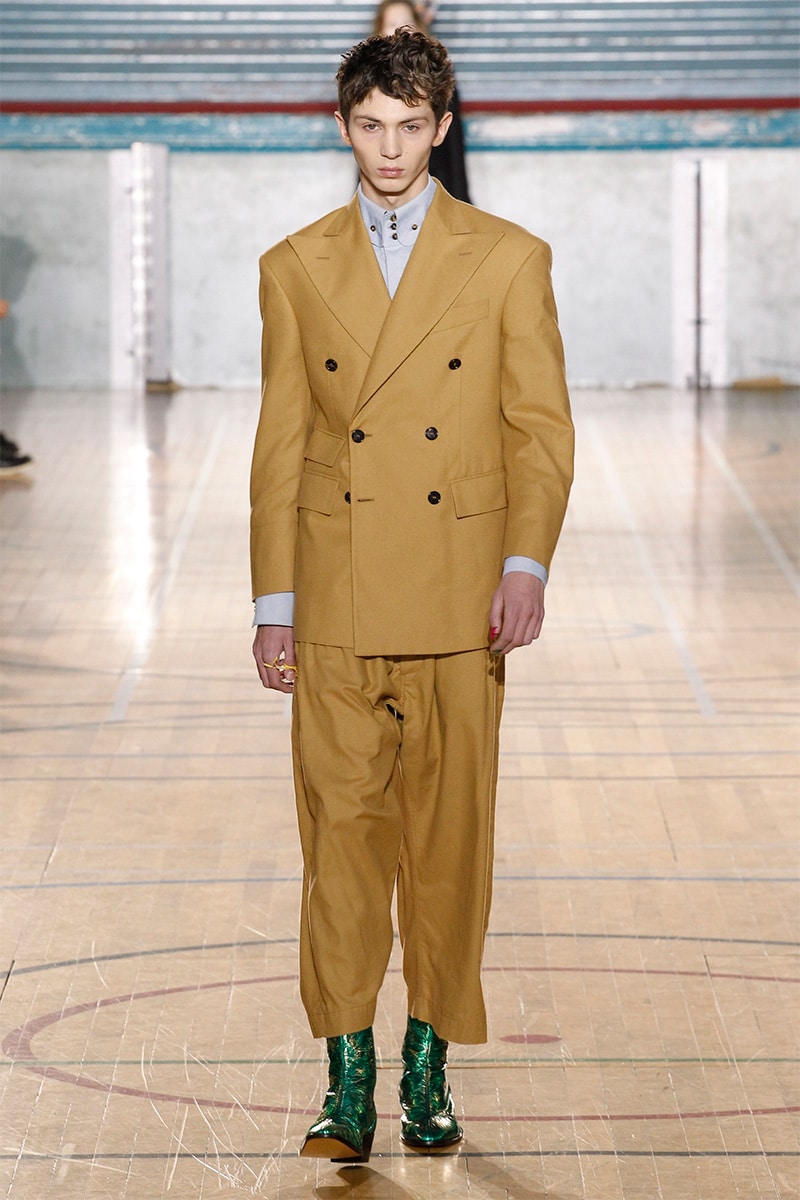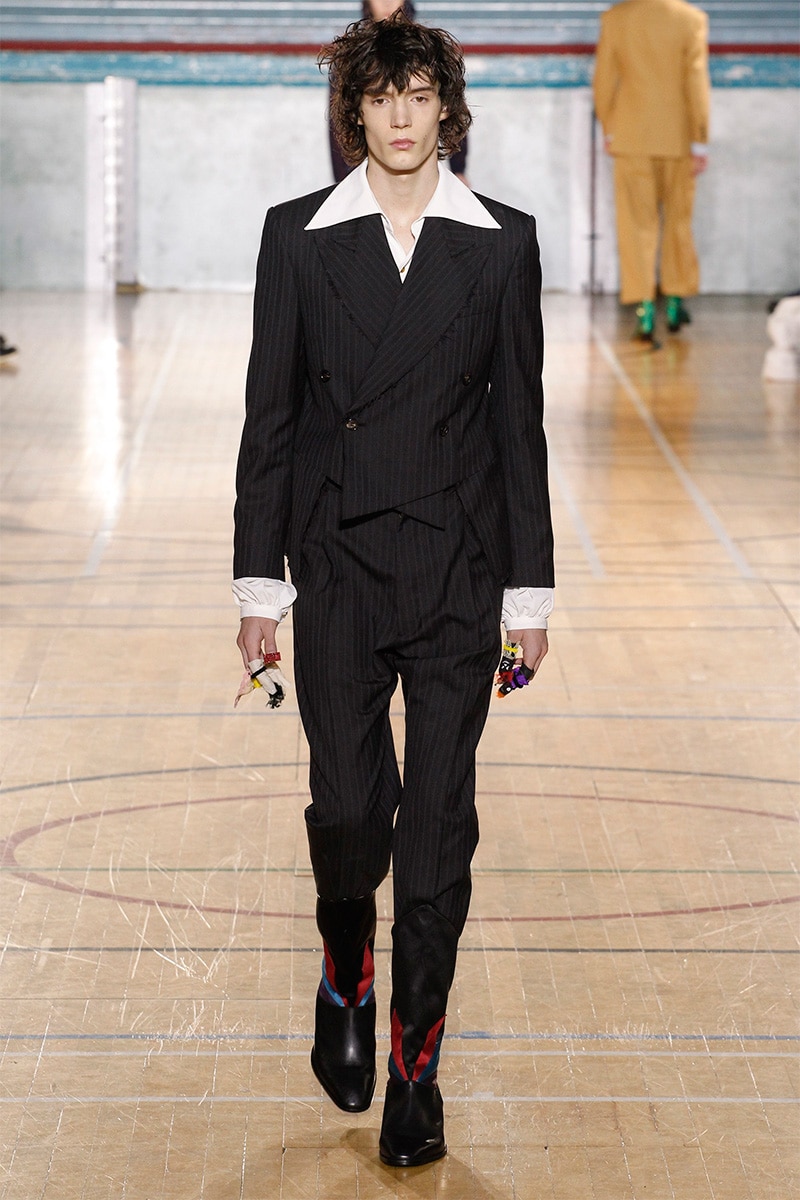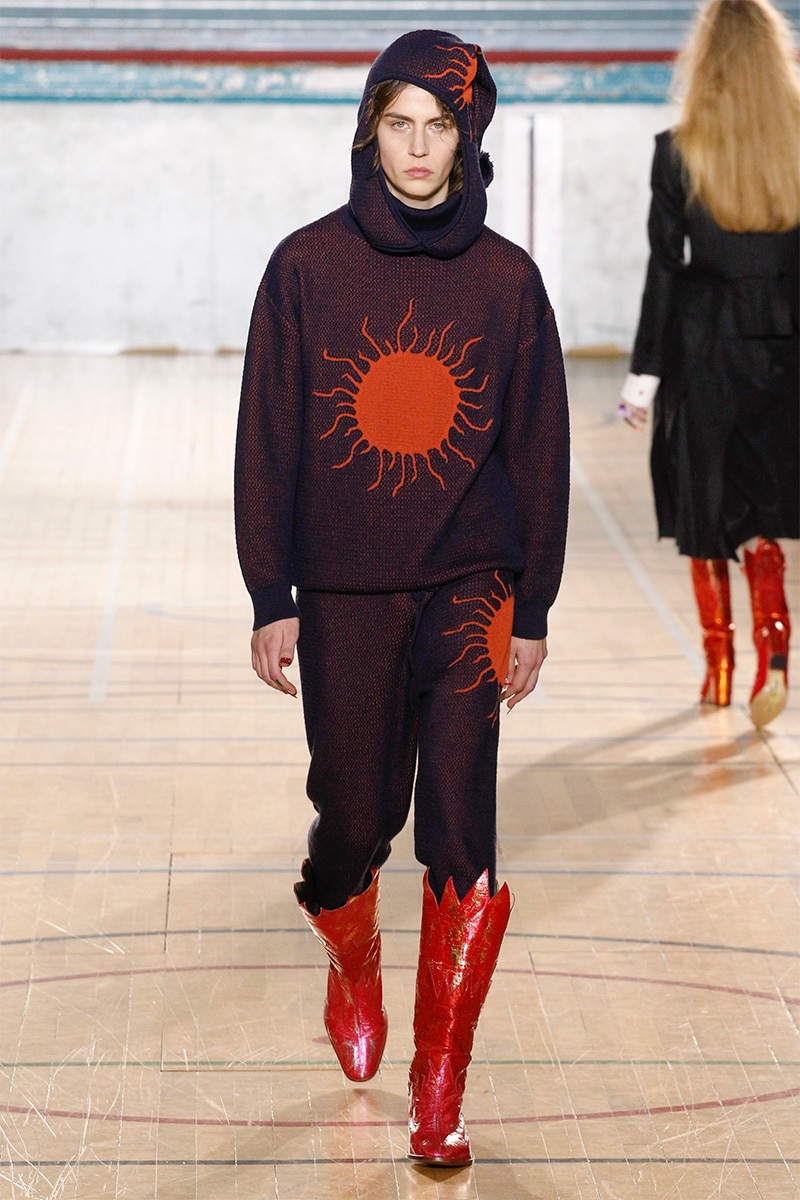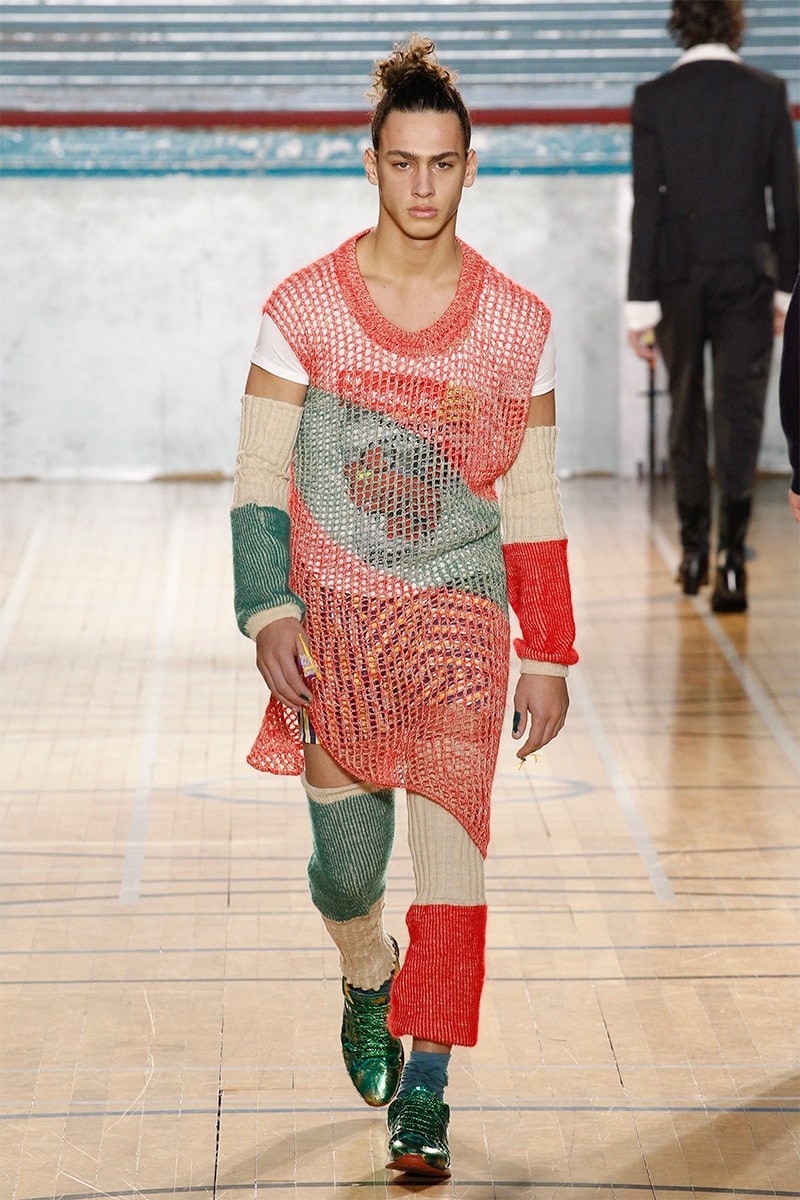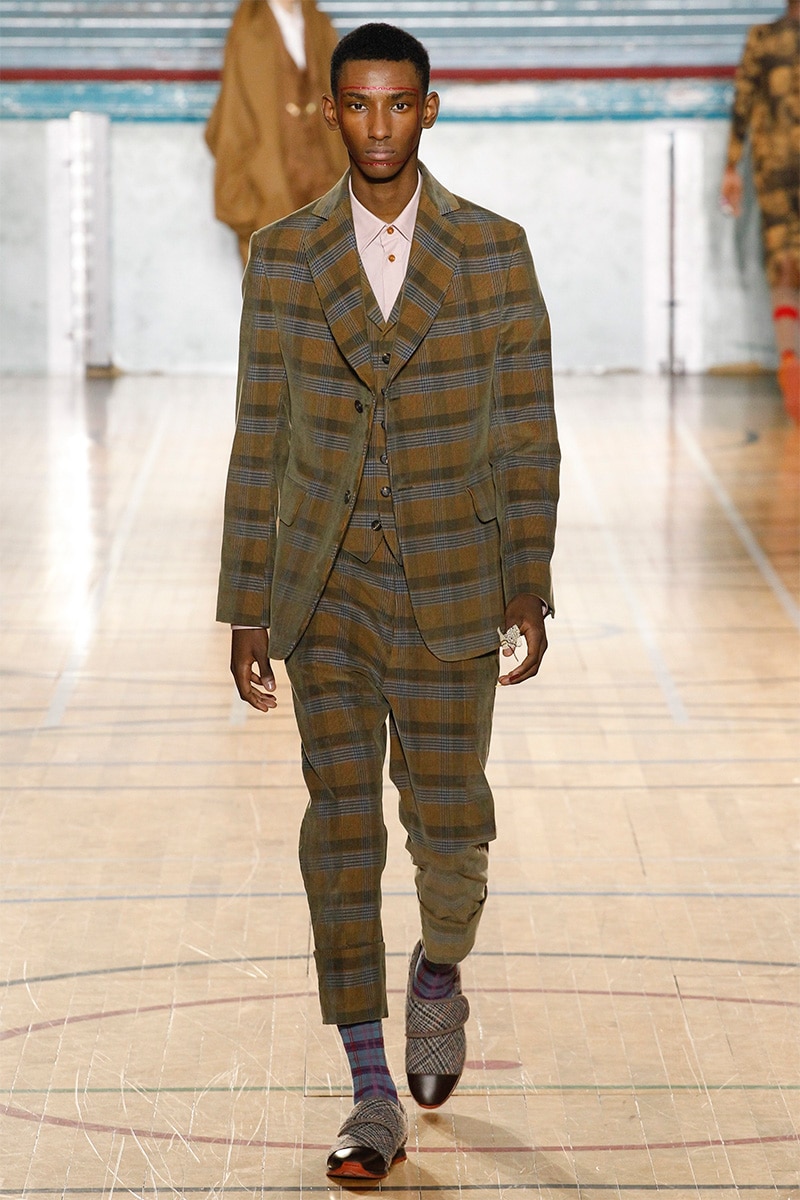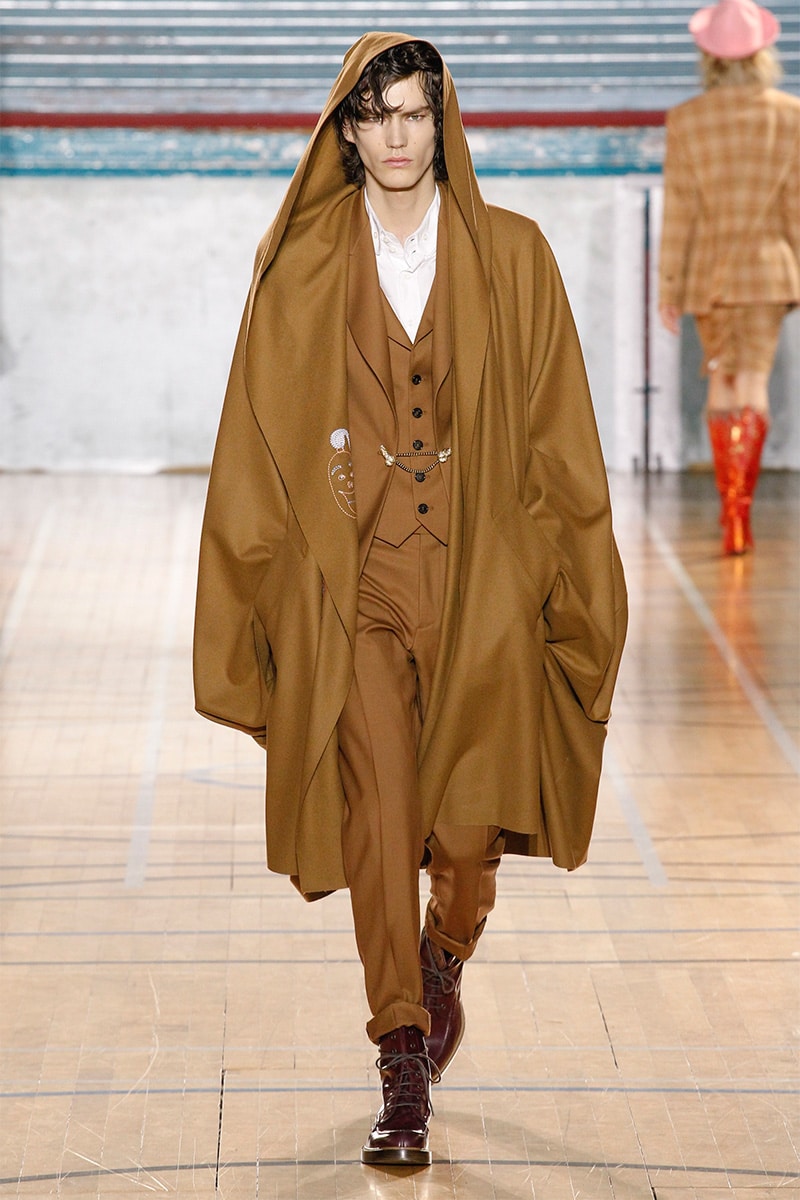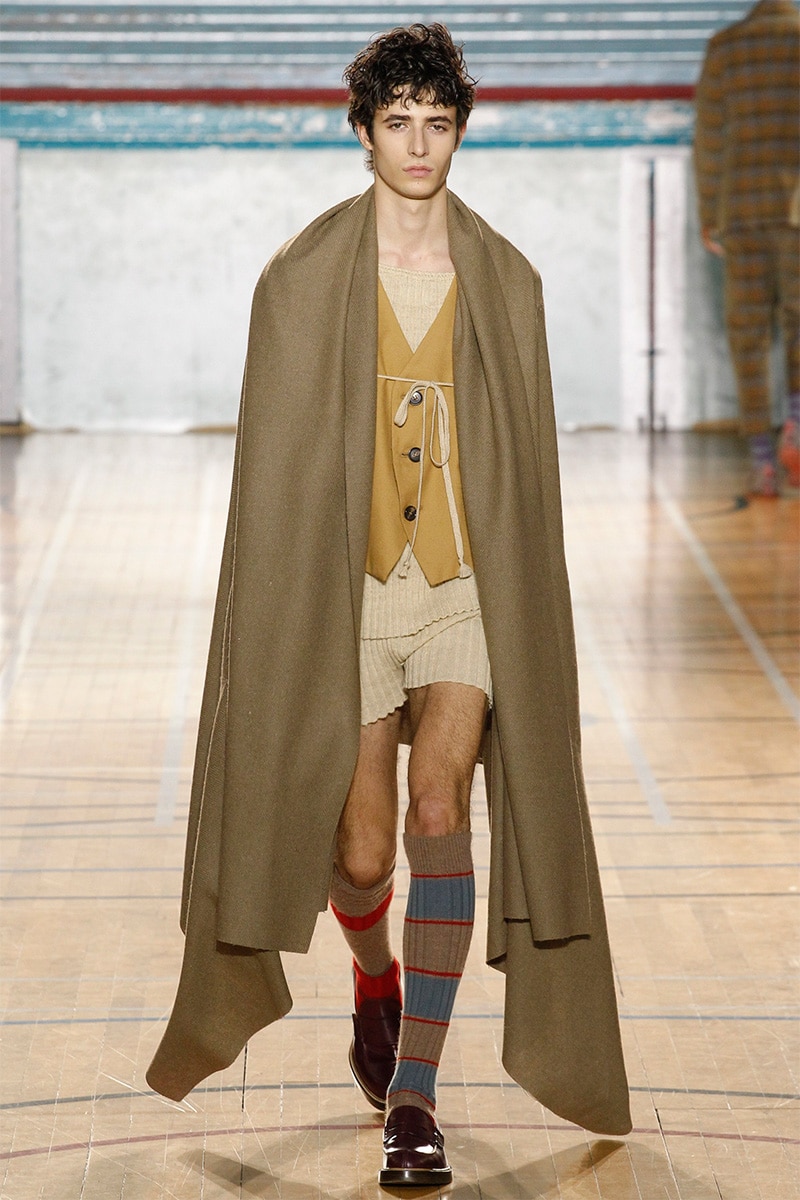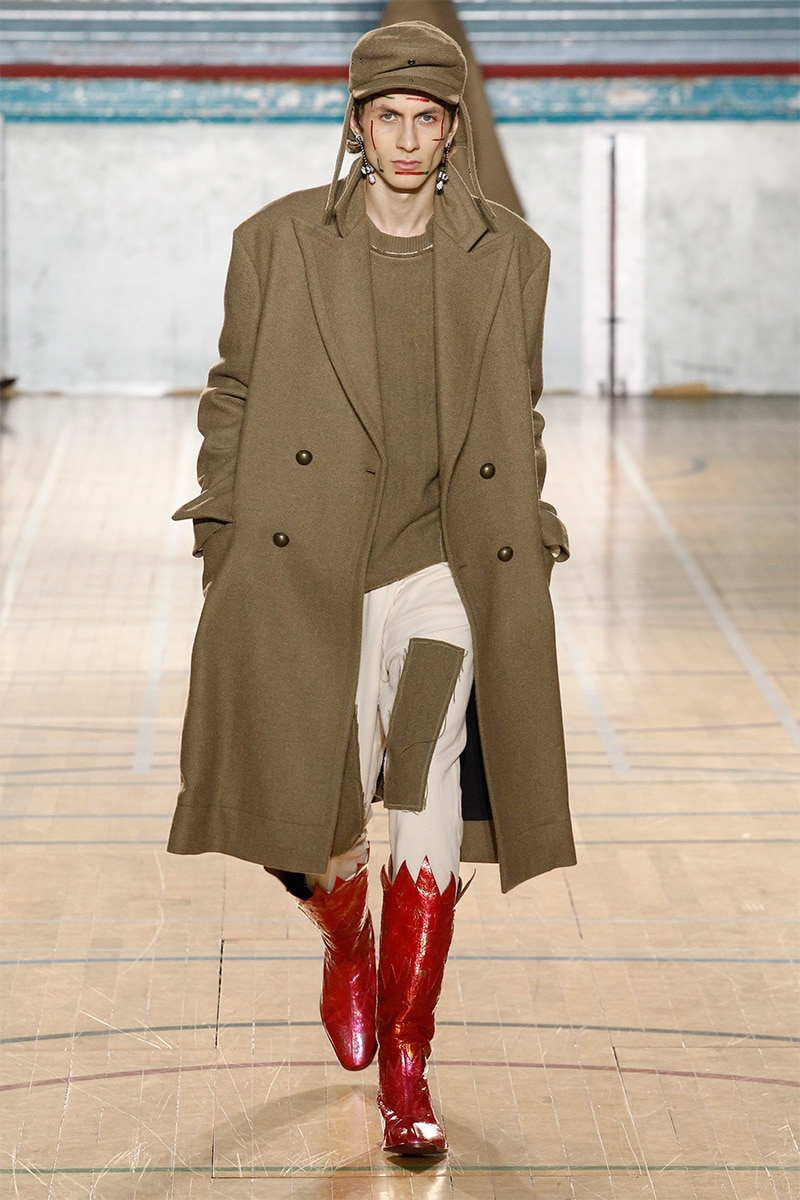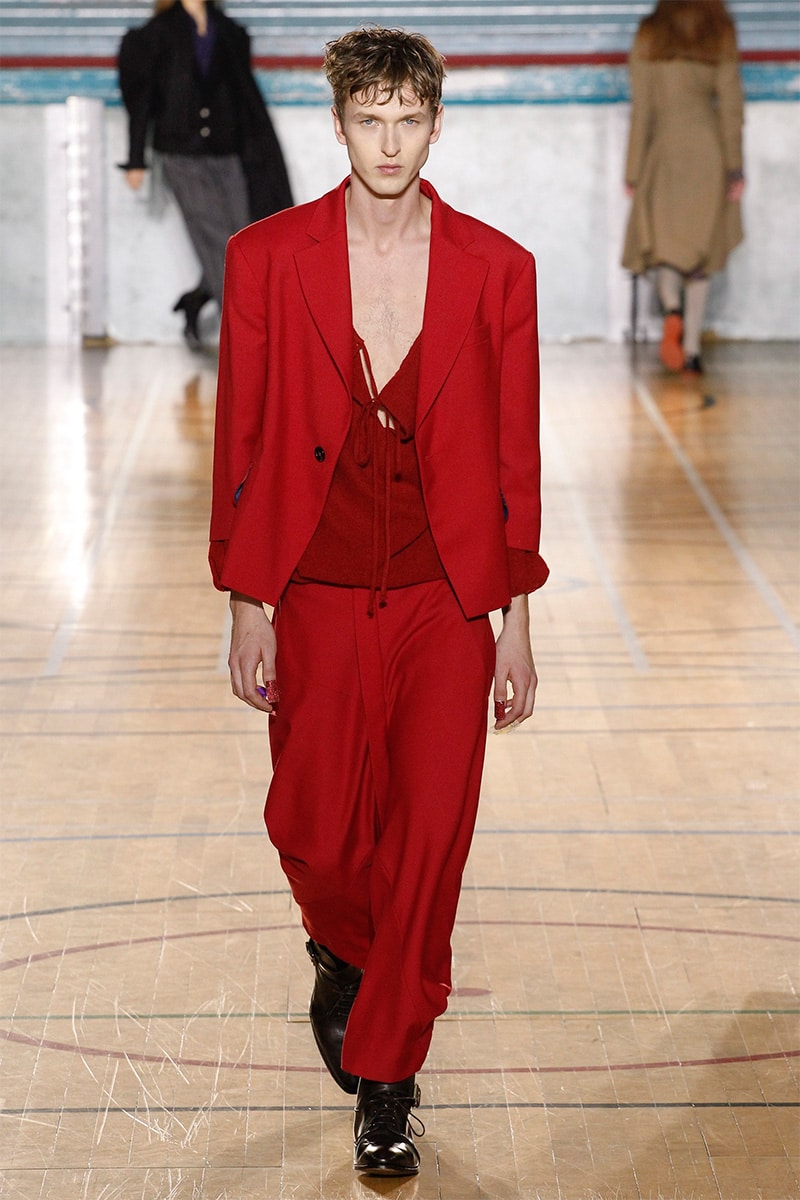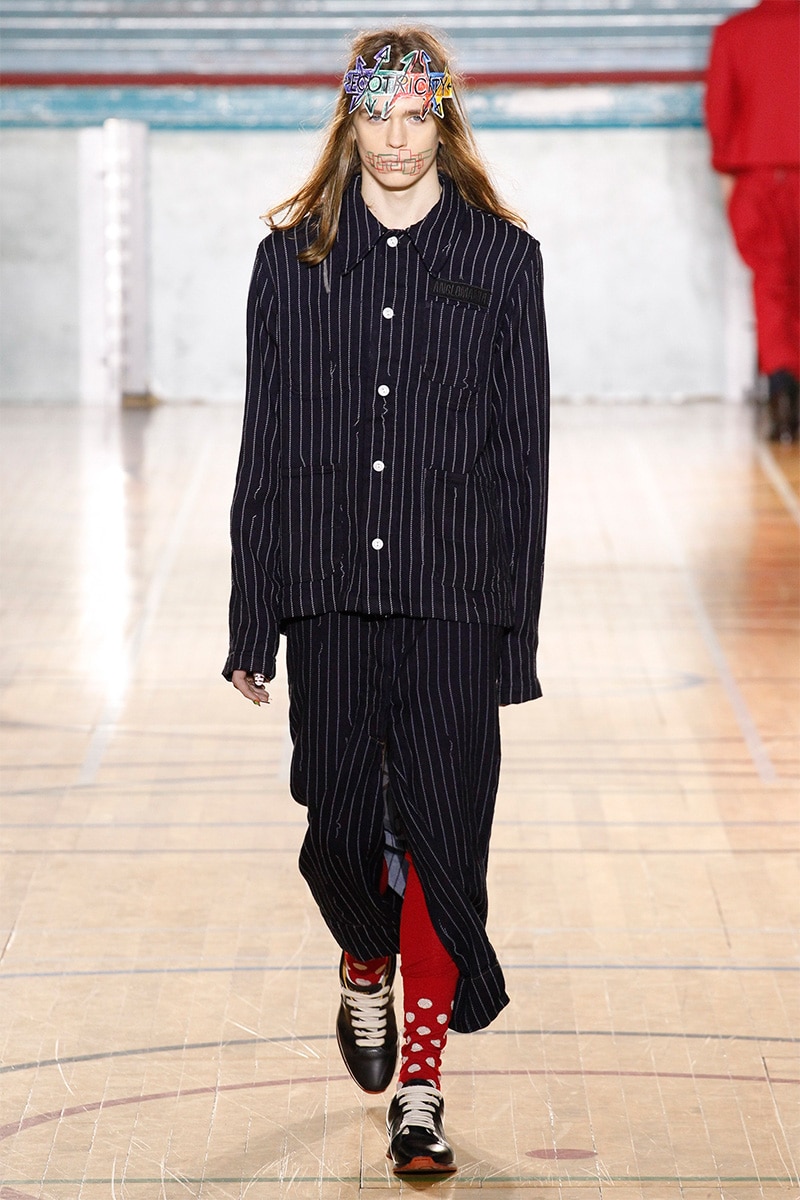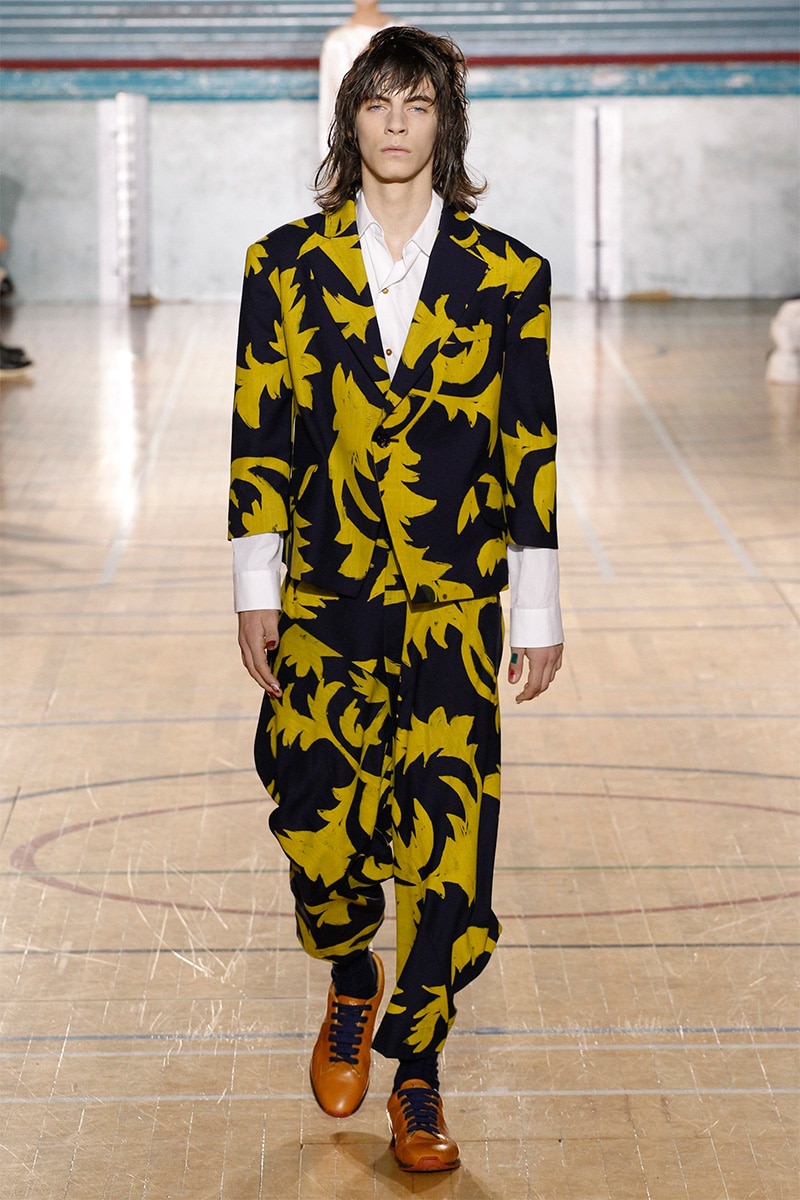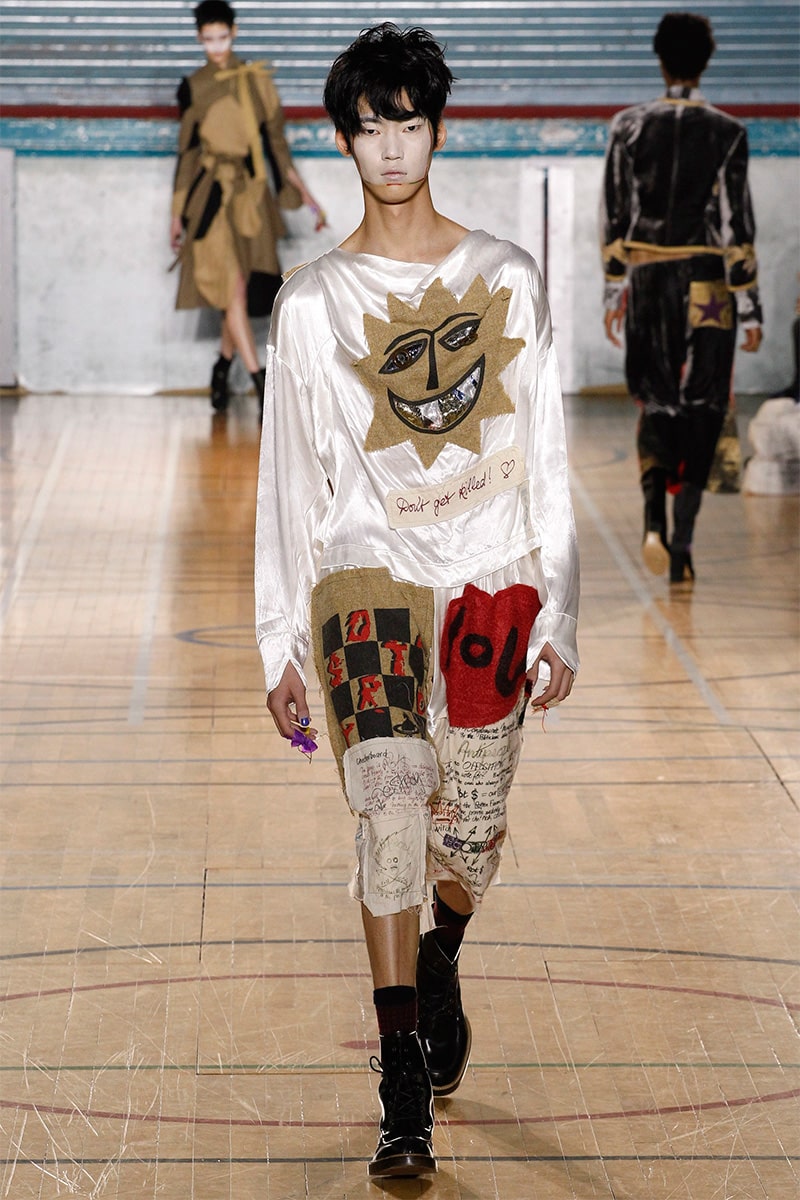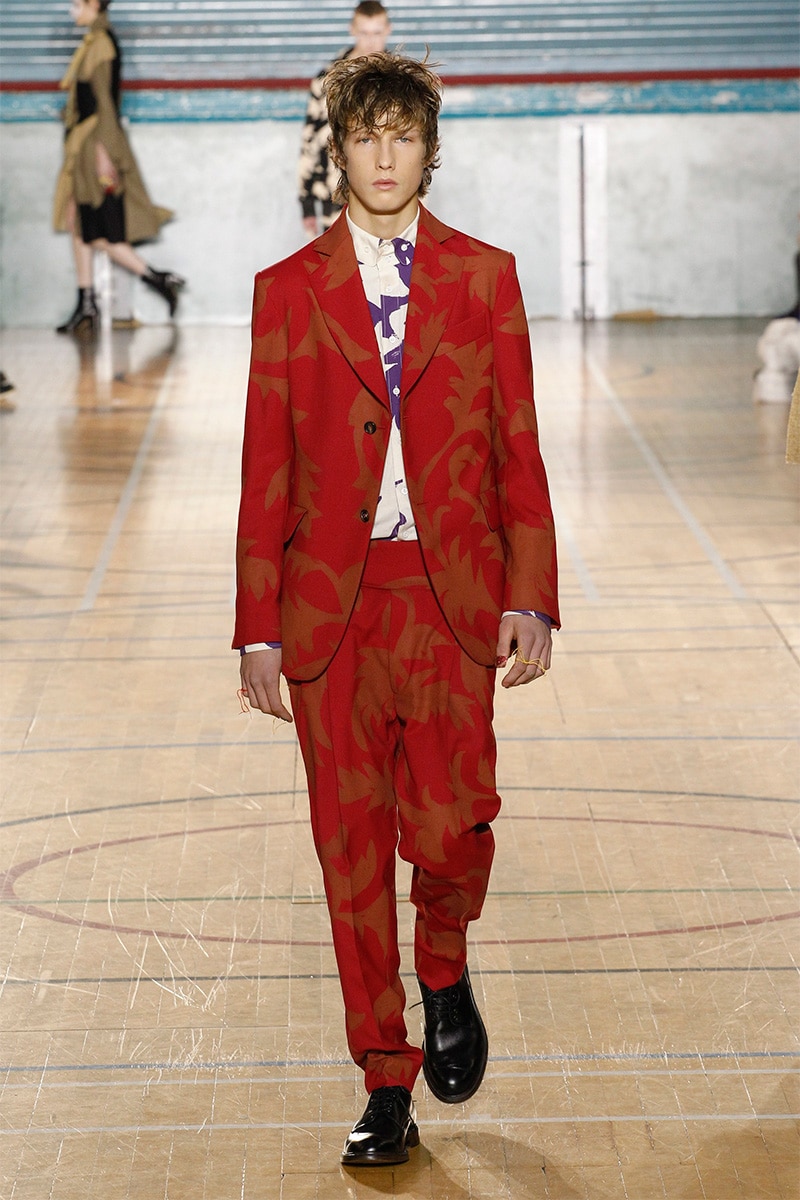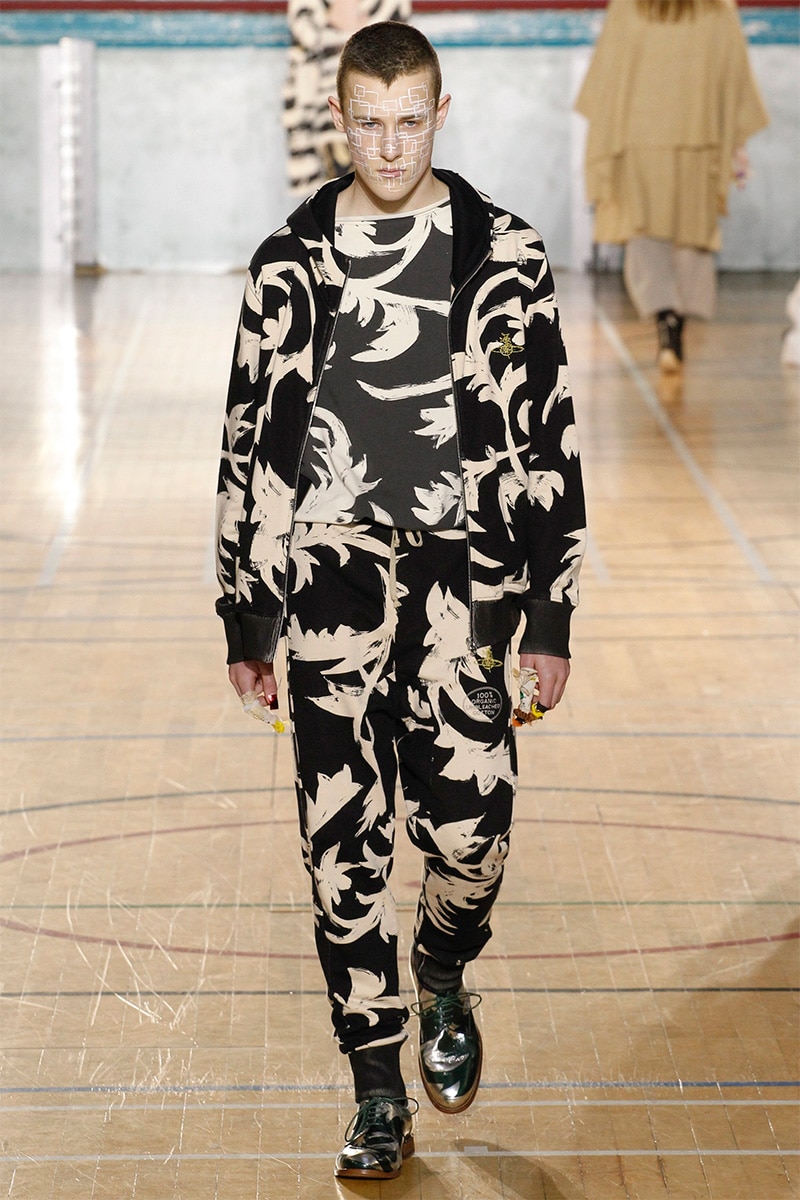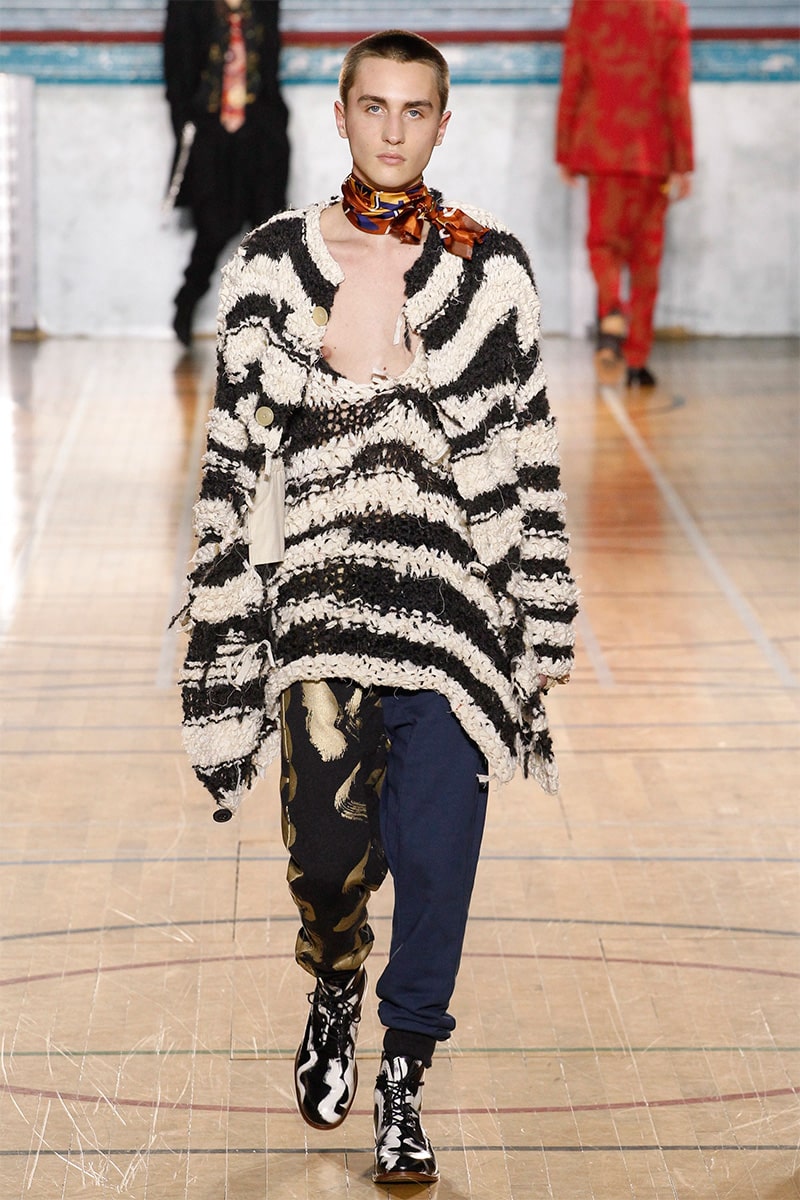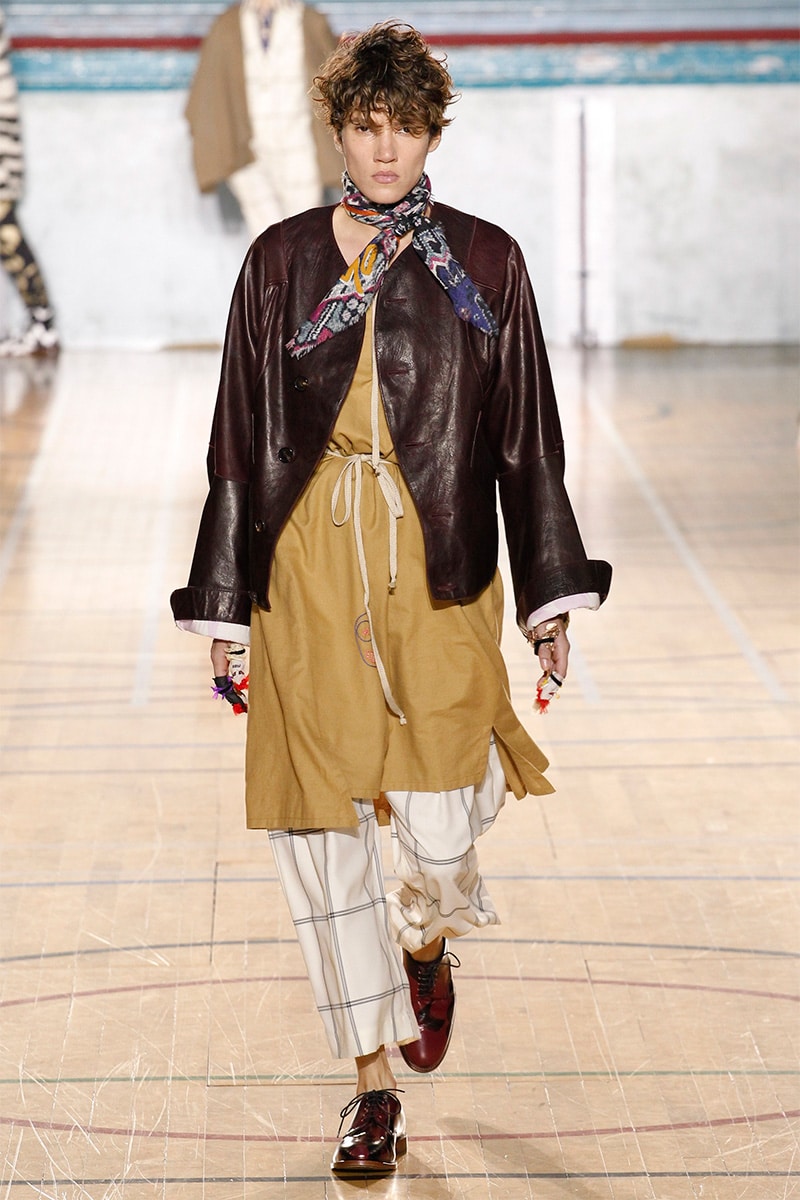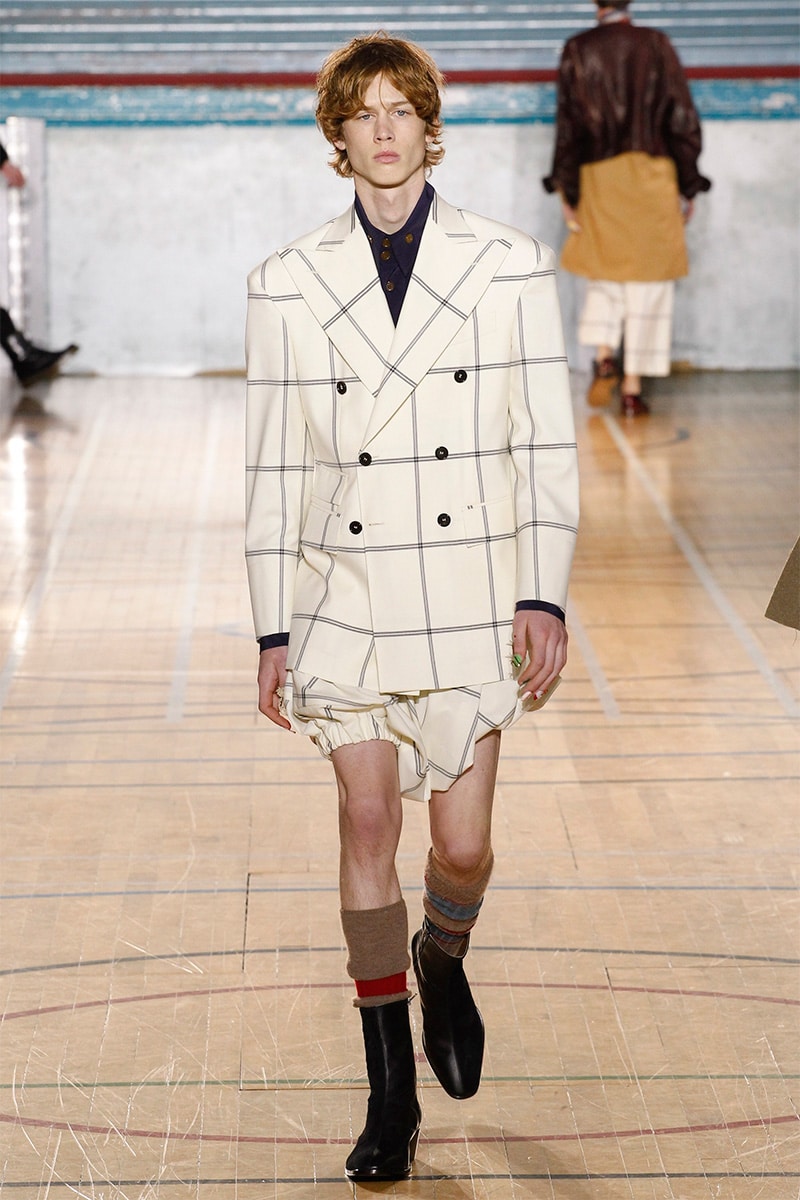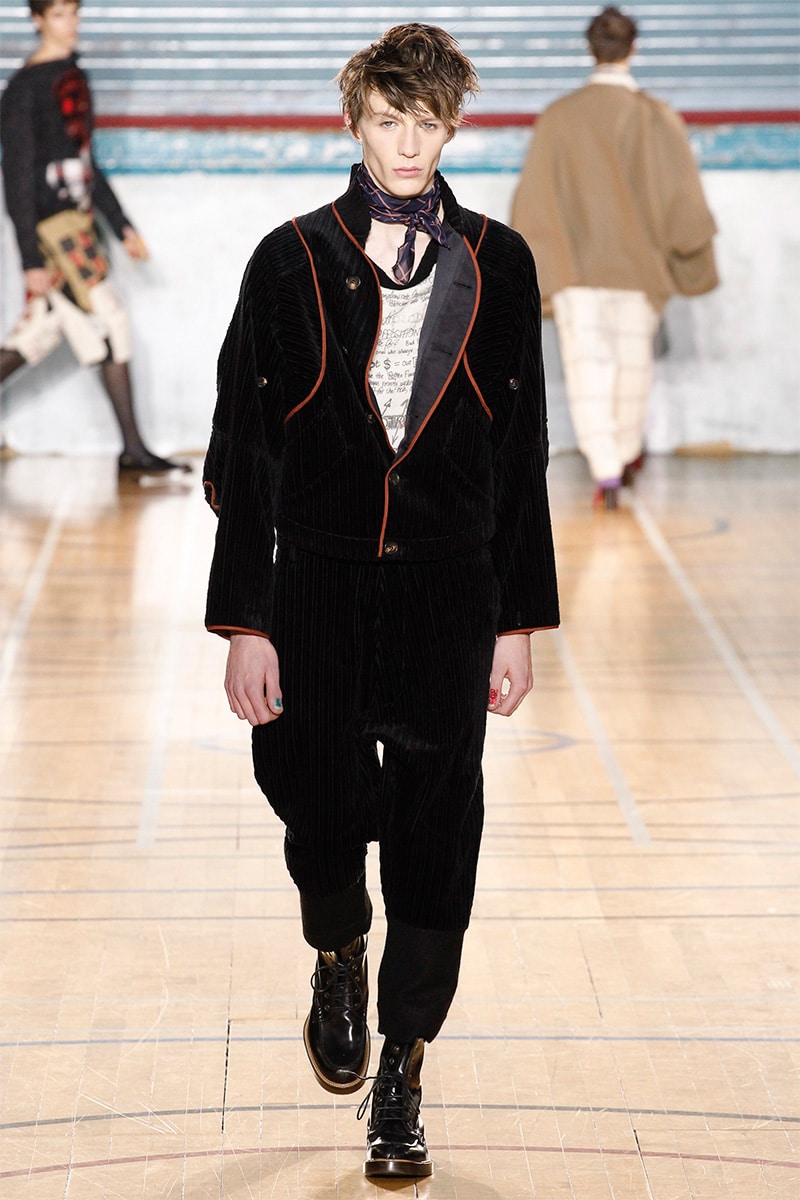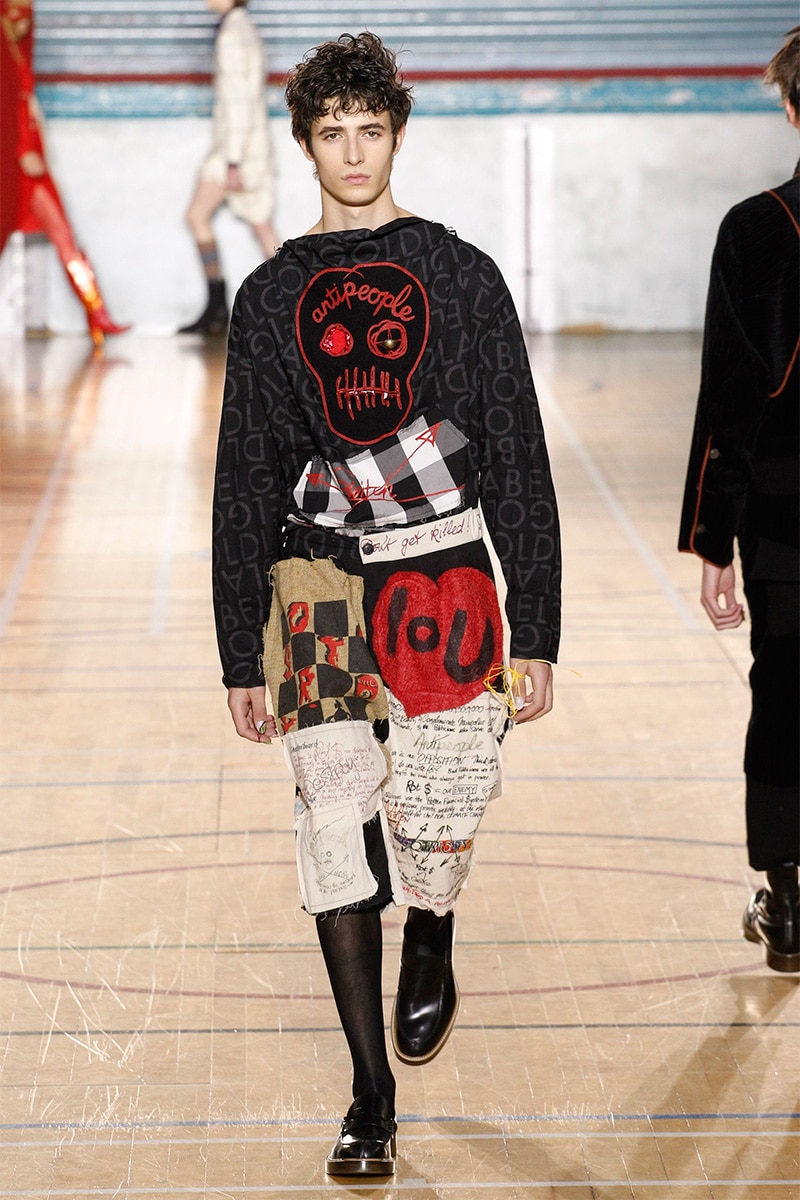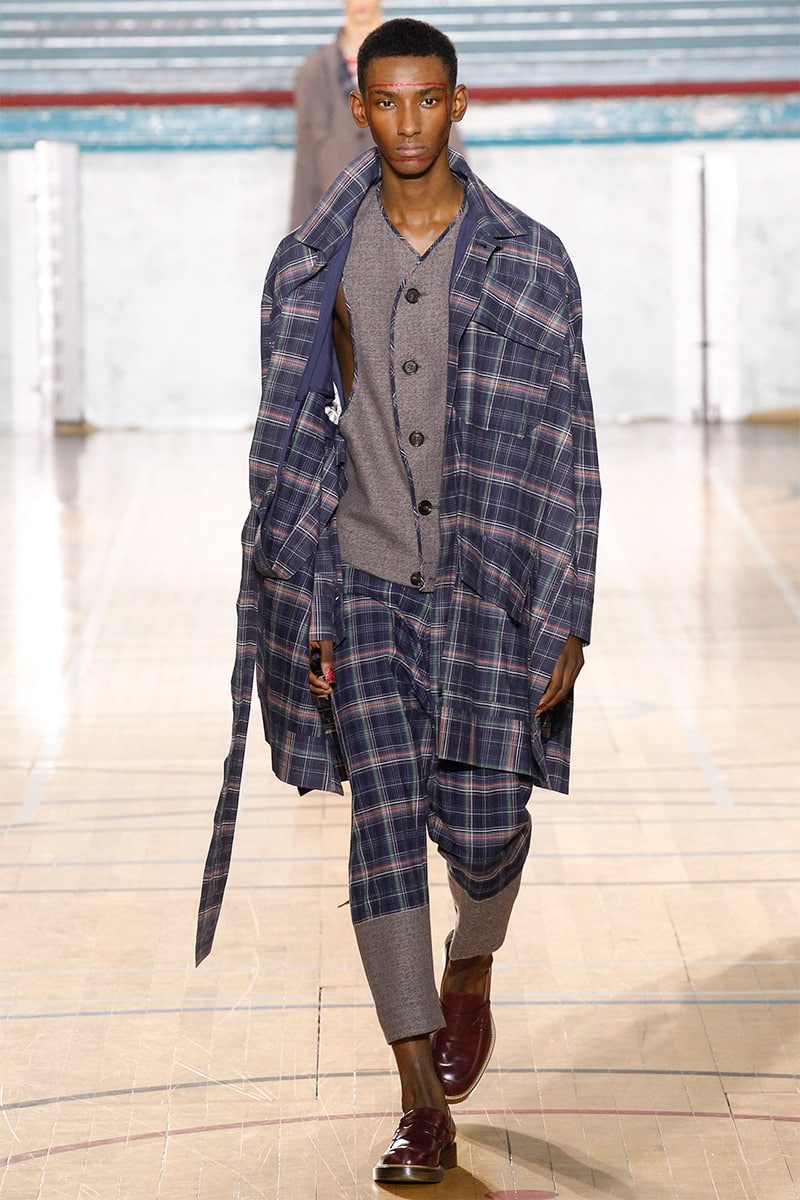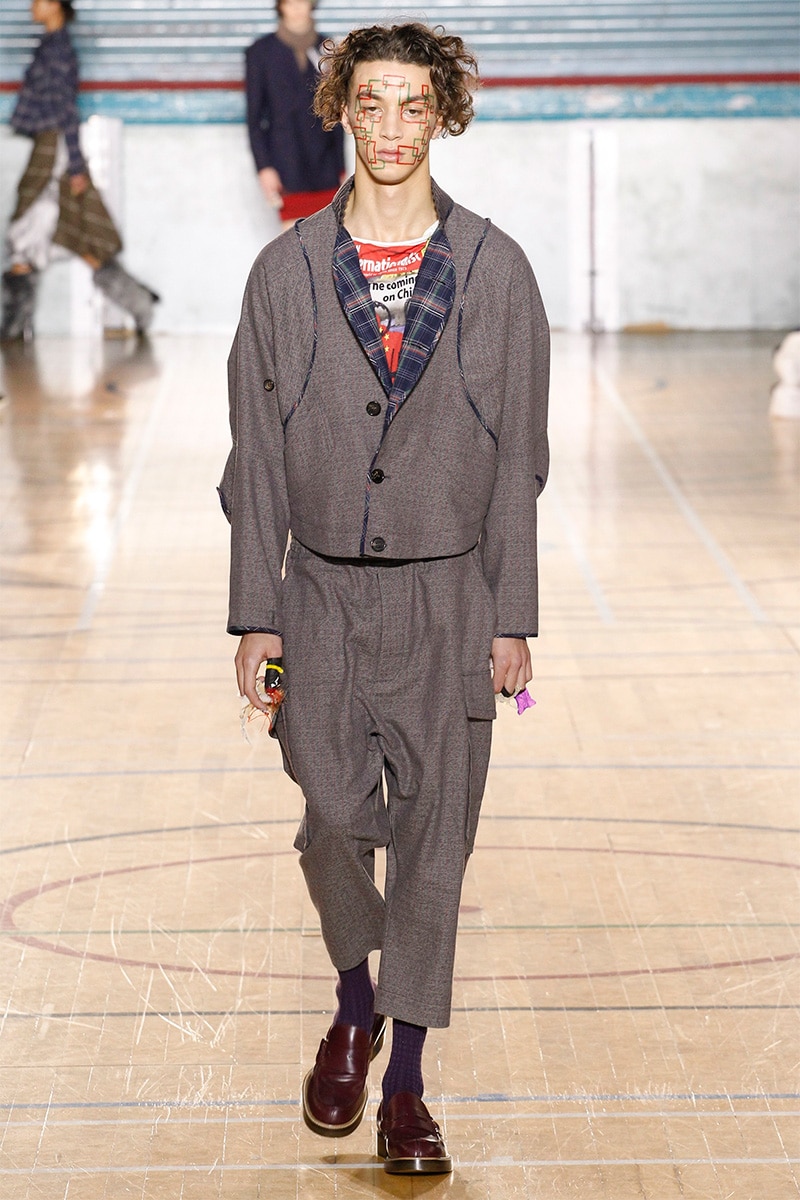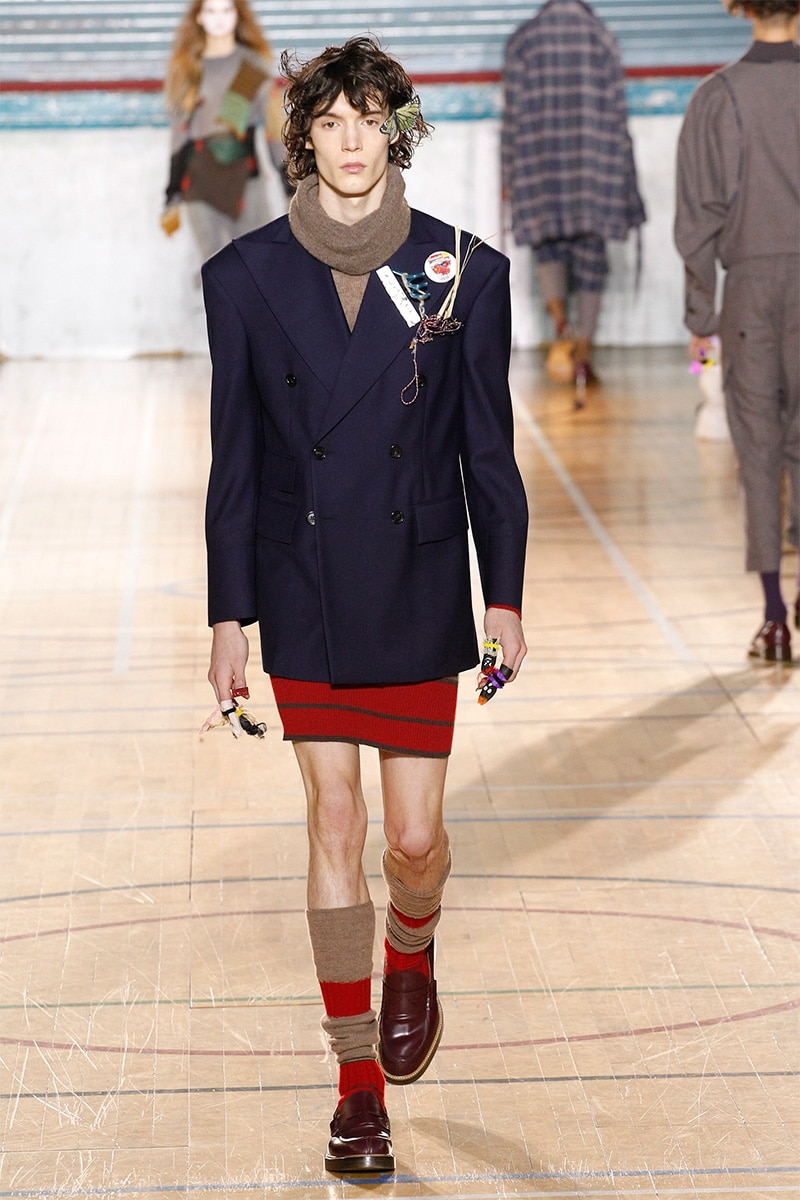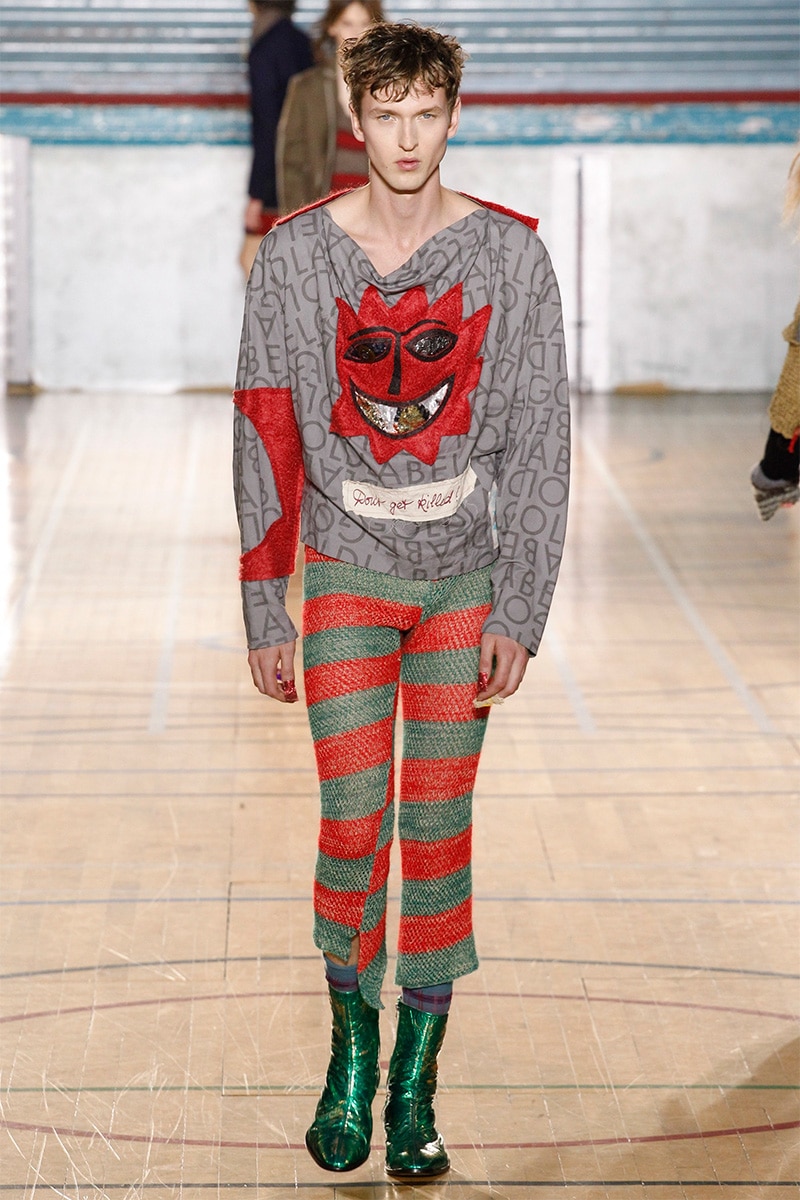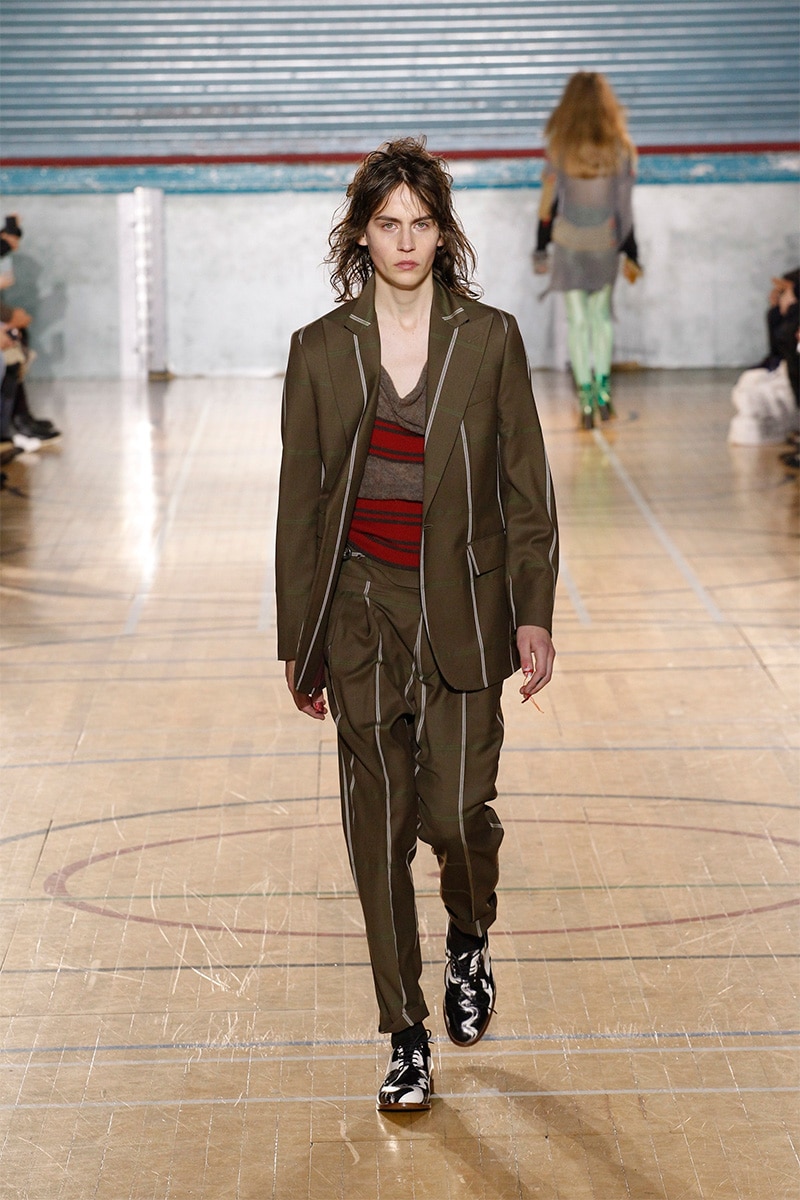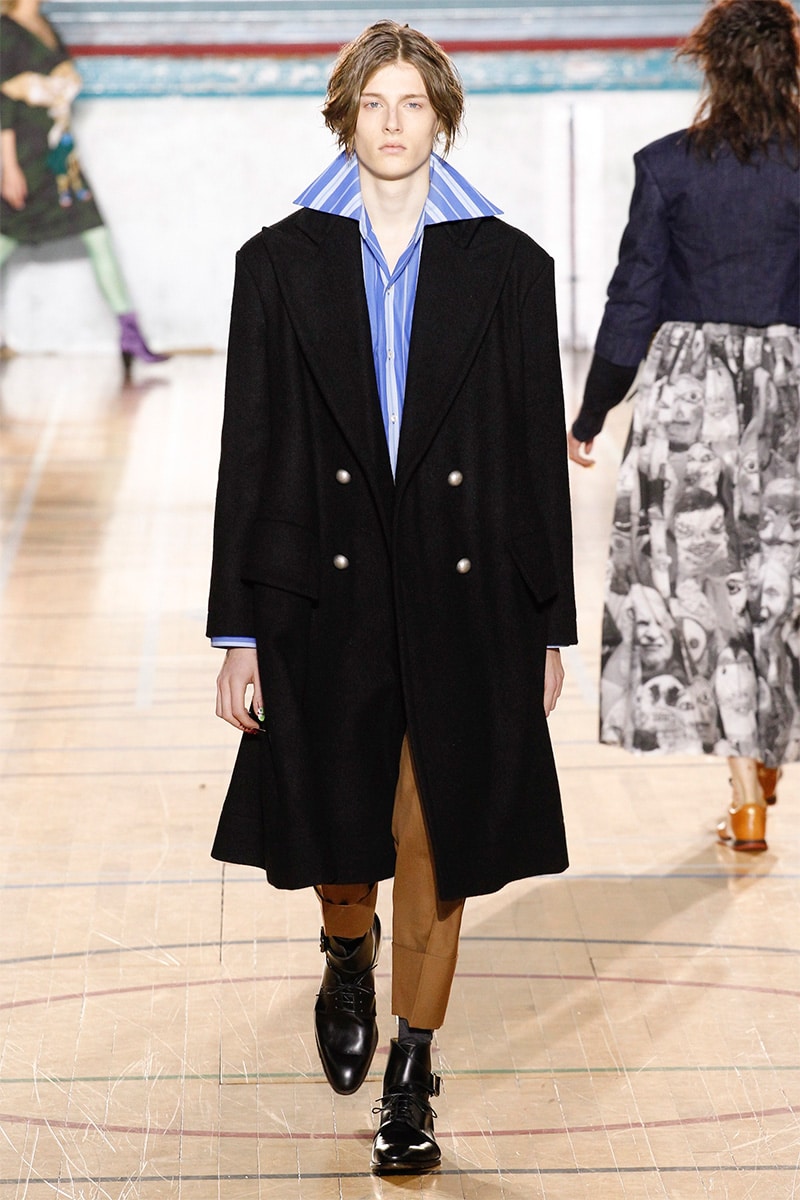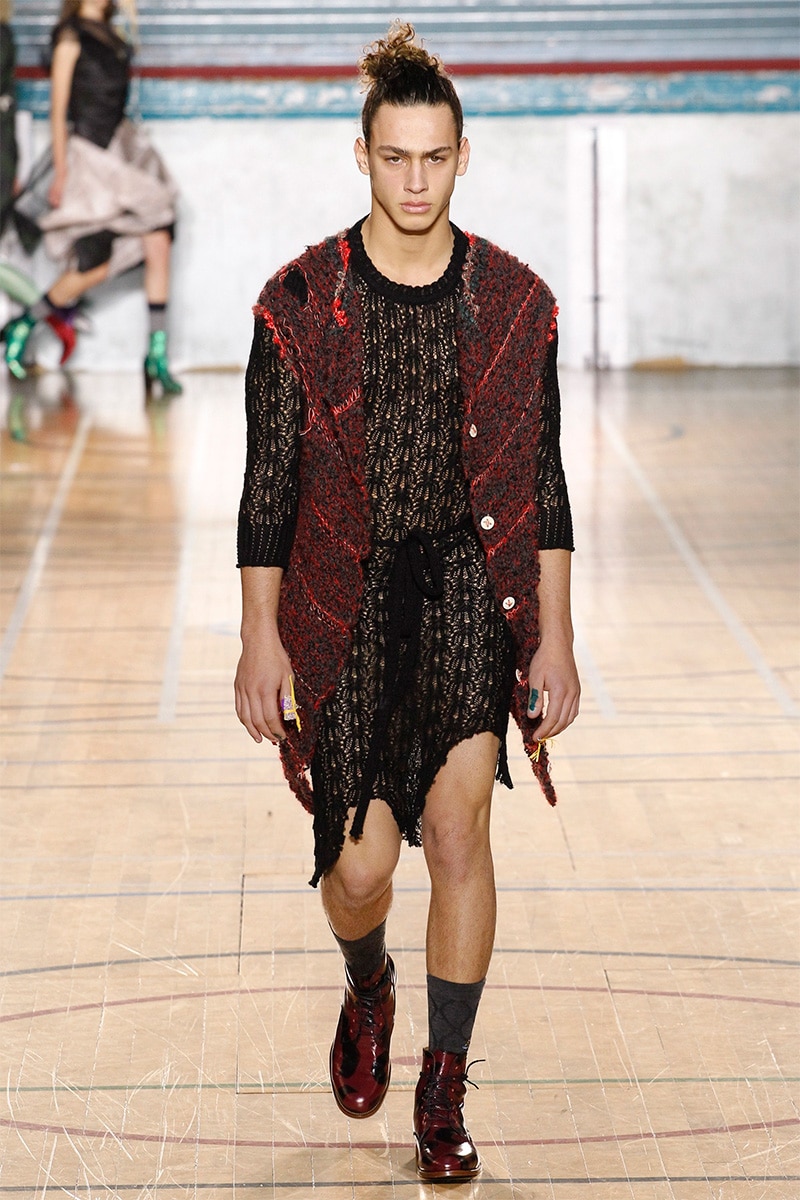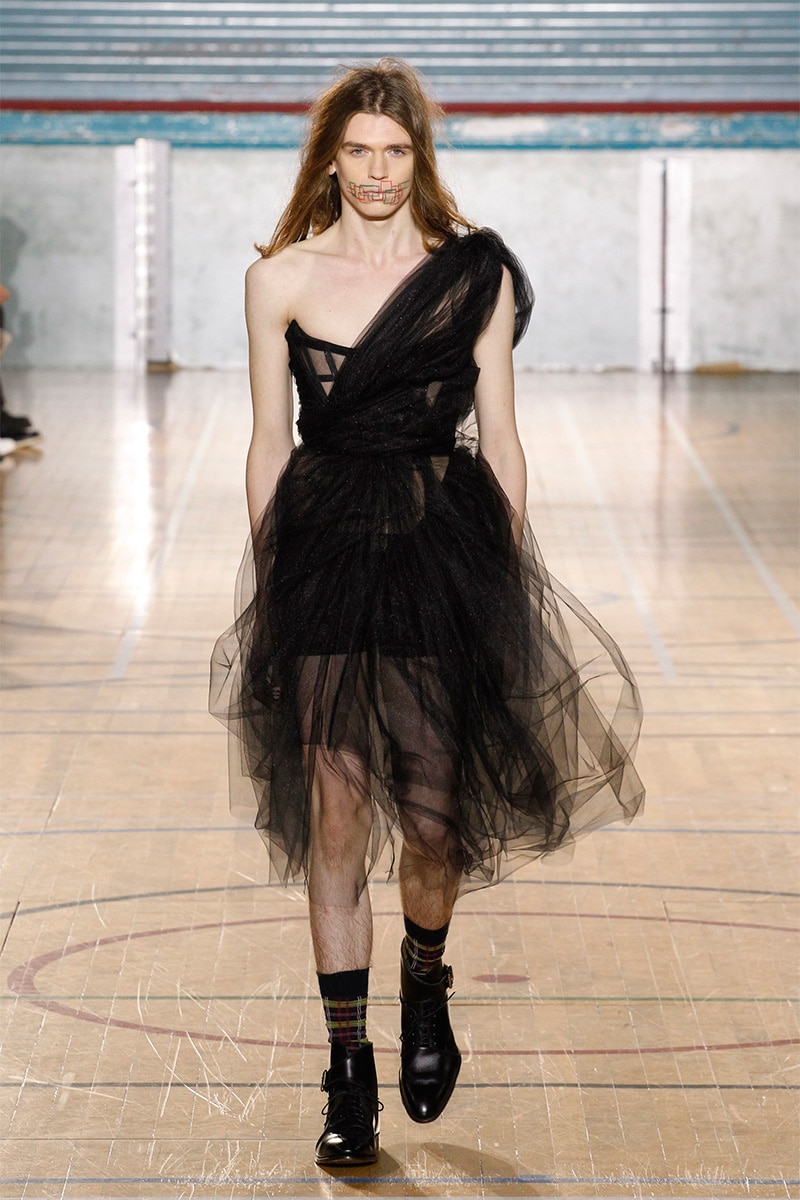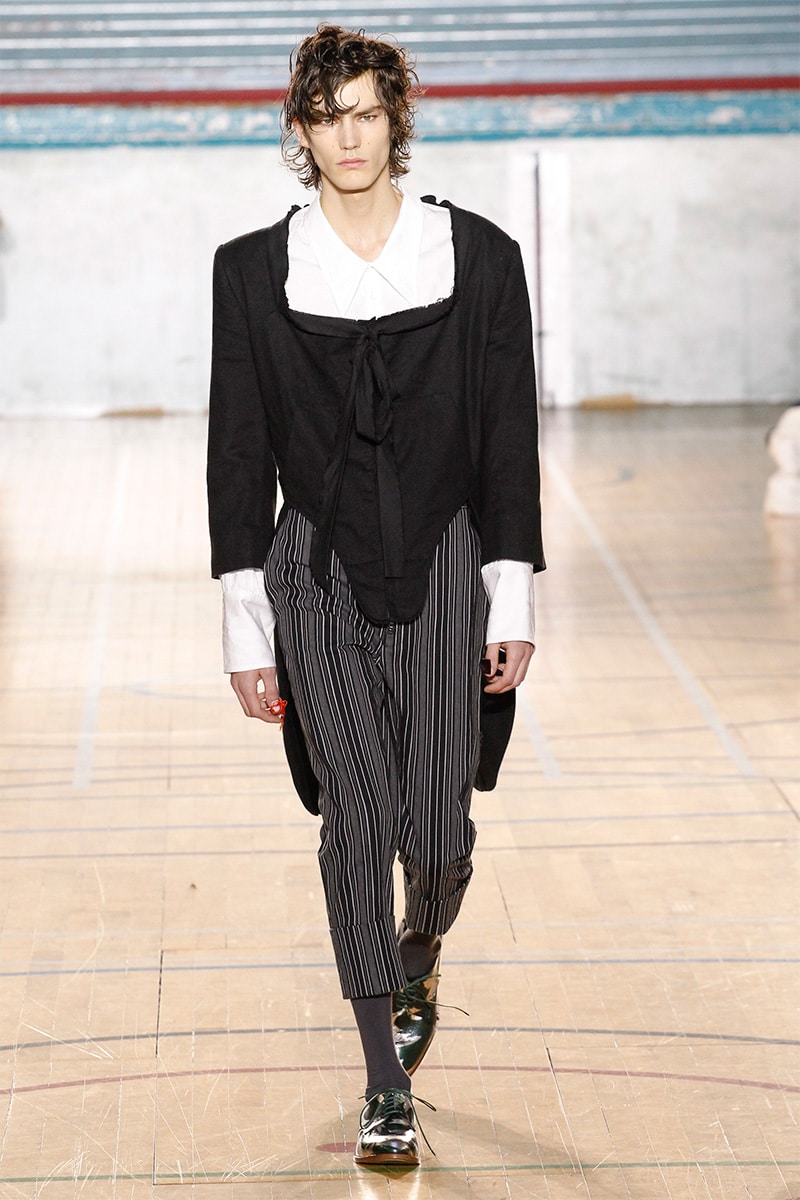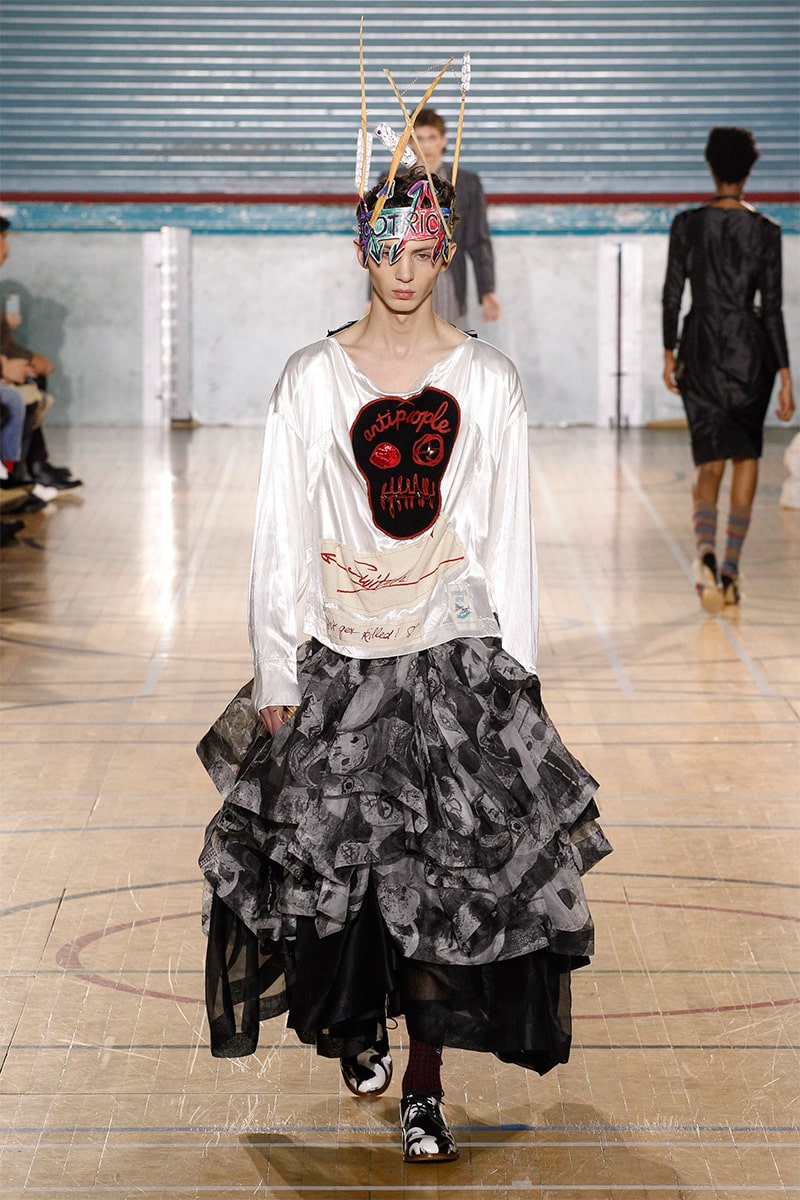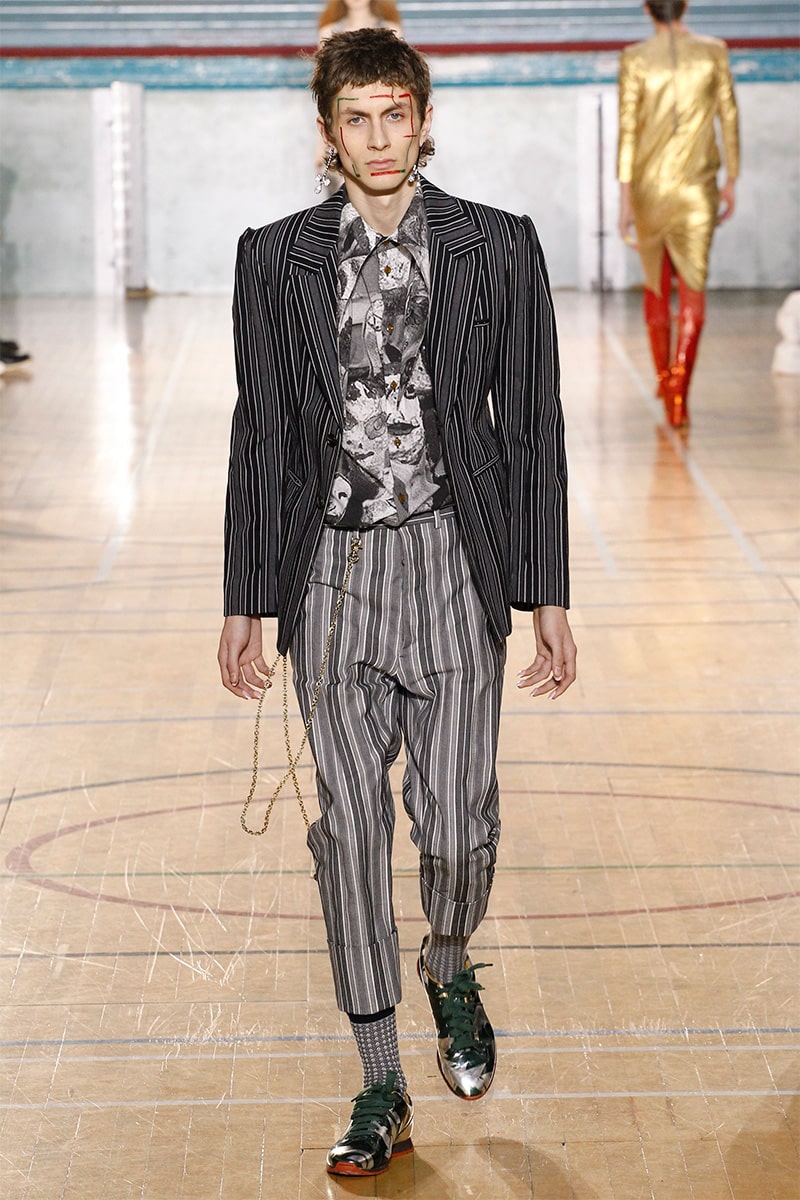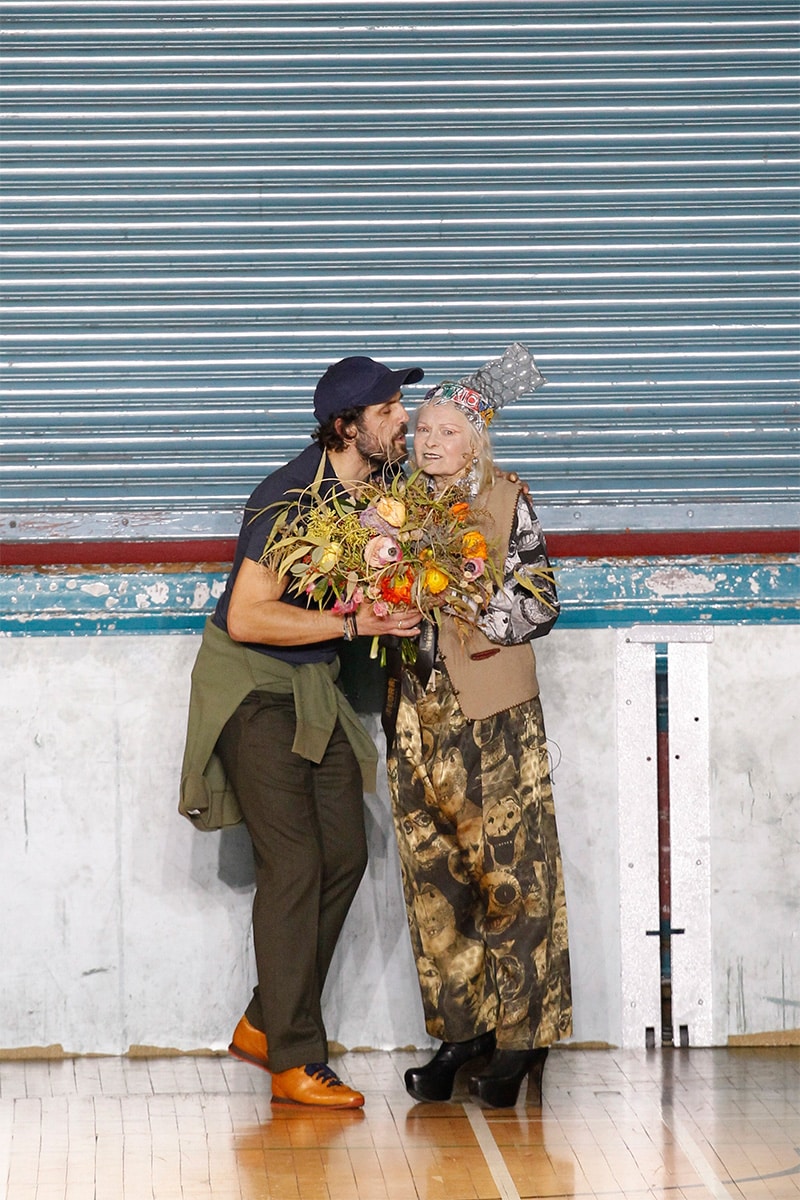 Having divided the Vivienne Westwood house into 'Vivienne Westwood' and 'Andreas Kronthaler for Vivienne Westwood', this season we saw the Dame herself previewing both her menswear and womenswear lines together at LFWM. Always the stage for her political manifestos, the show was preempted by various press and social media calling for environmental "green energy" change. The collection, entitled 'Ecotricity', symbolised the designer's call to arms for political energy and protest against the exploitation of the world's natural resourses.
"Our hair stands on end." And so did the models' as scare-crow like figures moved down the runway. Bushy hair stuck out beneath dented felt hats like straw and faces were marked with colourful grids electrocuting hair from the inside out. The fashion was Oliver Twist meets the 80's elite, as a variety of beige coats and shabby knitted trousers contrasted with orange foil flame boots and dresses of gold lame.
There were classic Westwood styles seen in the wide pin stripe two-piece button up skirt and jacket, double breast suits with exaggerated lapels and mash up knitwear pieces distressed in a traditionally punk style. The designer was deconstructing styles of the Establishment by pairing oversized check suit jackets with barely-there shorts and cowboy boots. Hosiery was also a highlight with stripey and spotty socks pulled up to the knee, as well as bright green tights complimenting green metallic ankle boots. Newer styles came in leaf print tracksuits and balaclava beanie hats, worn either on top of the head, or pulled over the face like a Mexican wrestler.
Couture pieces were there in the variety of corset dresses wrapped in swathes of fabric, our favourite seen on a male model delicately encased in a stream of sheer black tulle. Tutu skirts and dresses covered in a monochrome face-print complimented DIY patches of skulls, suns and moons stitched haphazardly, like a child's play costume. To conclude the show, models arrived wearing paper crowns echoing Westwood's sentiments, "Who are our rulers?" "We want people power".