Vitaly unveiled its new collaboration with Jazzelle Zanaughtti featuring completely genderless jewelry made from 100% recycled stainless steel.
A true non-conformist, Jazzelle's playful yet razor-sharp approach to beauty, gender and self-expression has made them one of the most exciting faces in fashion today, and a perfect match for Vitaly's future-focussed, genderless accessories.
According to the brand, Jazzelle's vision for the collaboration was clear from the very first call: "Medieval warrior fantasy, but from the future!"
Over a year in the making, the Ugly Worldwide x Vitaly collection brings together Vitaly's contemporary design aesthetic with Jazzelle's singular directive. Featuring bold expressions and futuristic body armor, the collaboration is made up of the Signal Globe Ring, the adjustable Paradox Choker and the Synapse, a series of interconnected lip and ear cuffs that can be worn individually or as one striking unit. A robust metal hand-cover, aptly titled Guard, will see an individual release in the coming weeks.
The campaign was creatively directed by Jazzelle herself, styled by Steph Major, shot by Connor Cunningham, and produced by the Vitaly and RX STUDIO teams. Take a look below: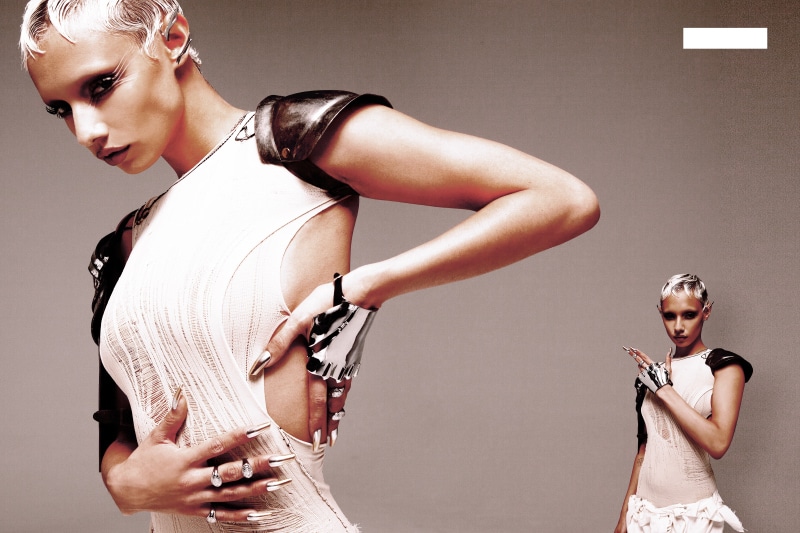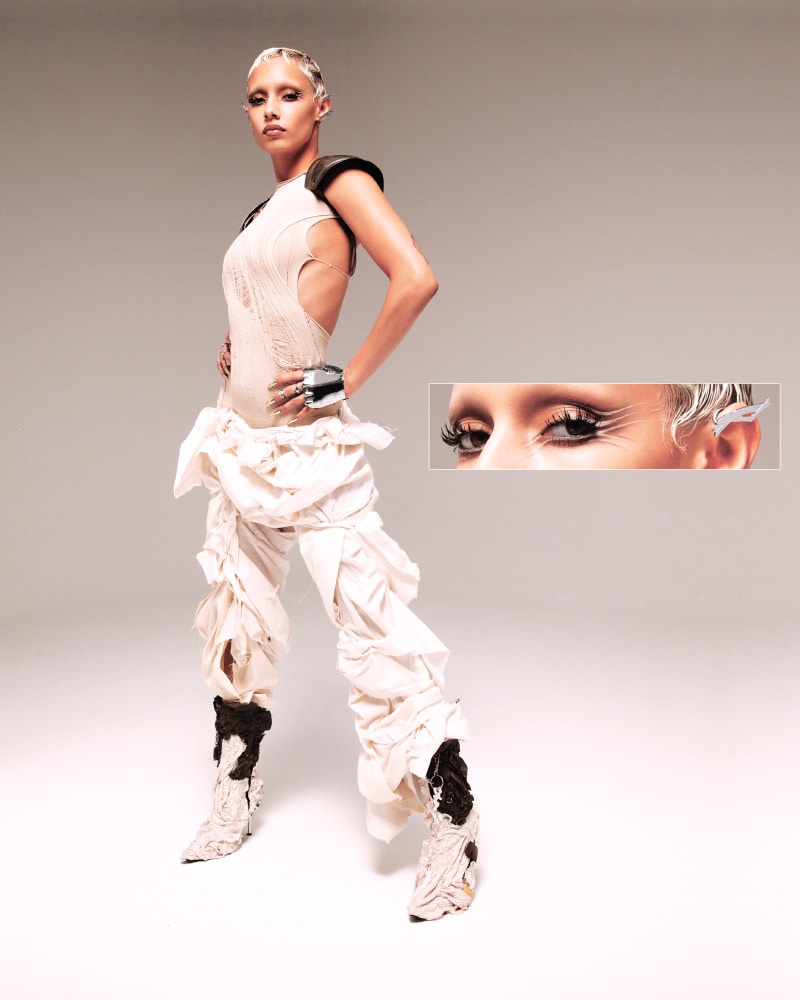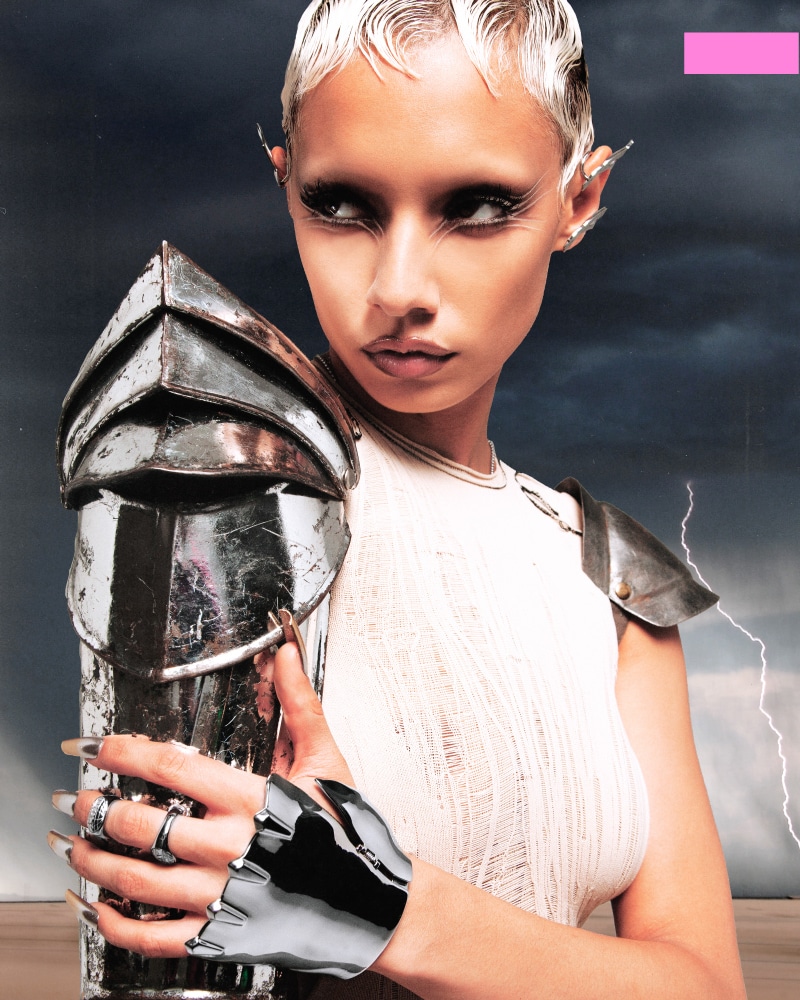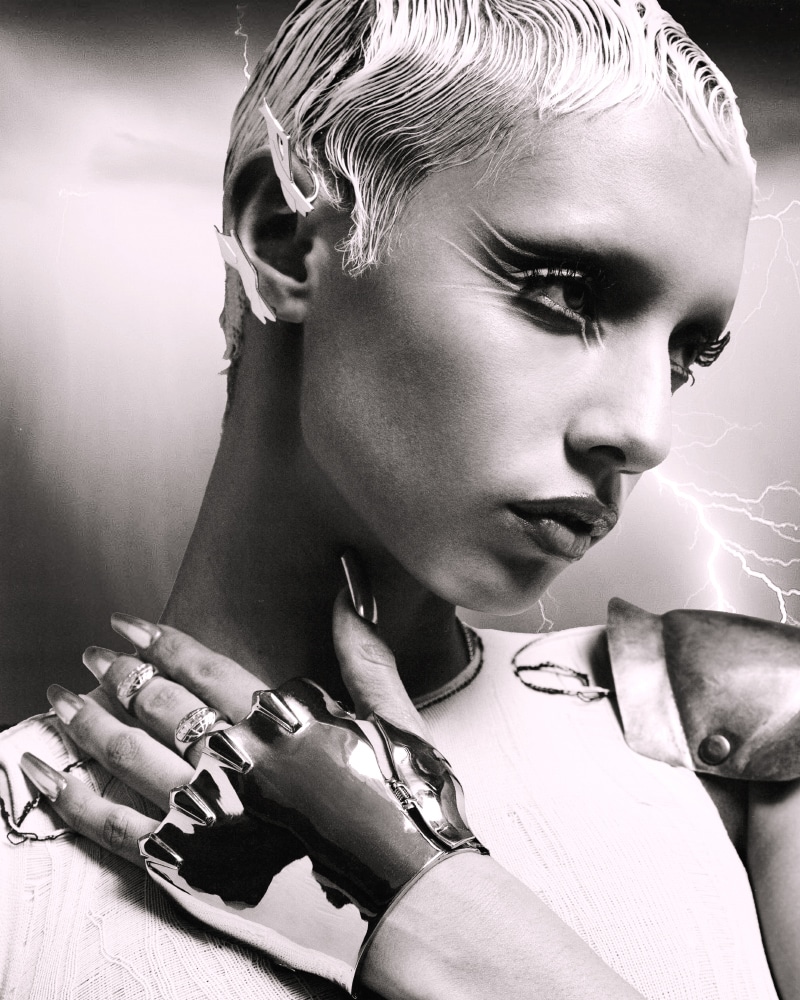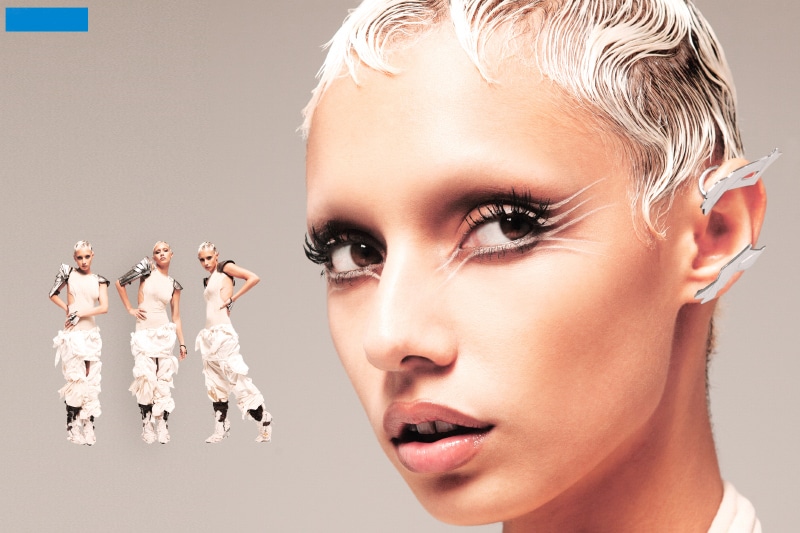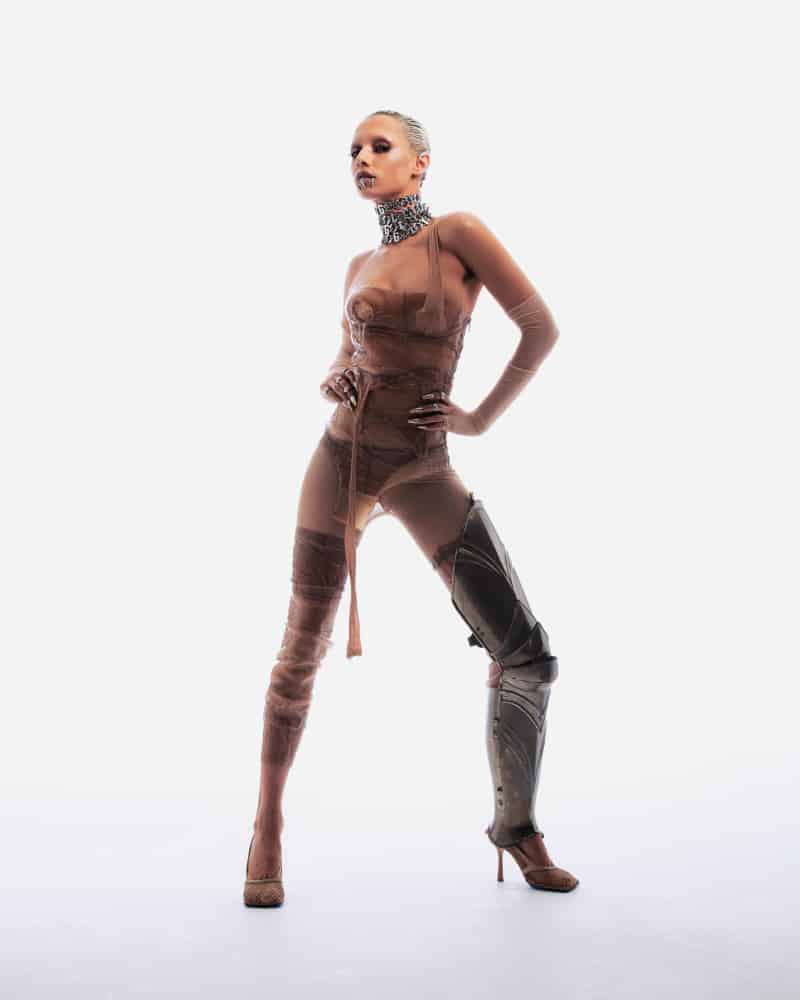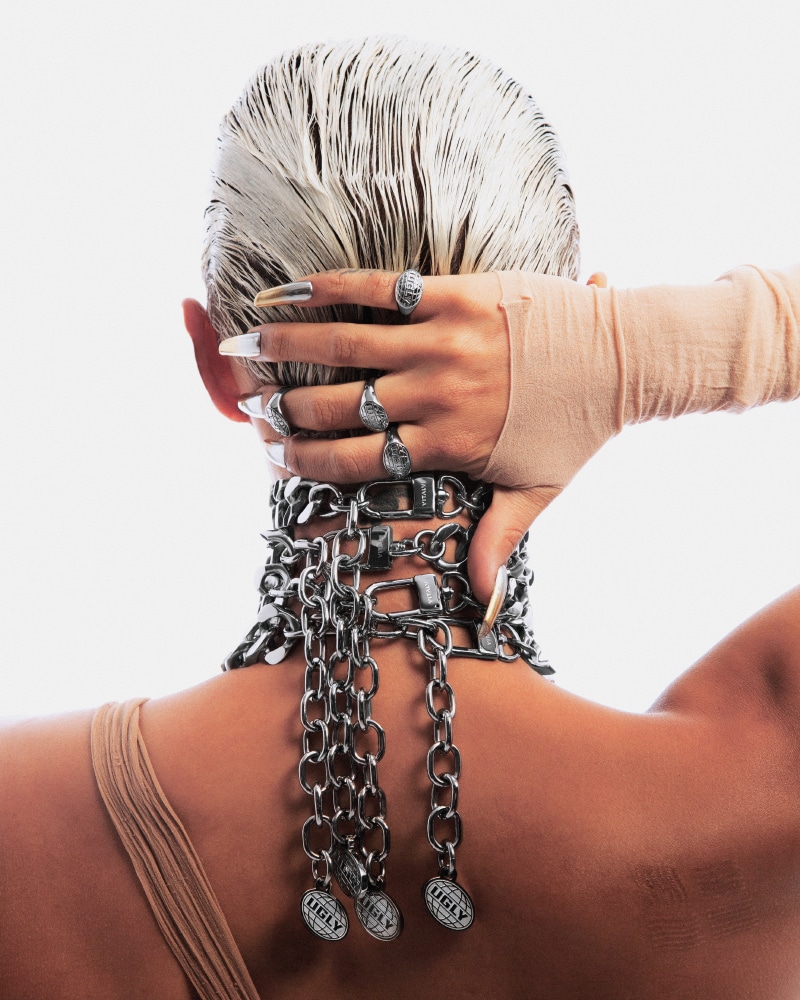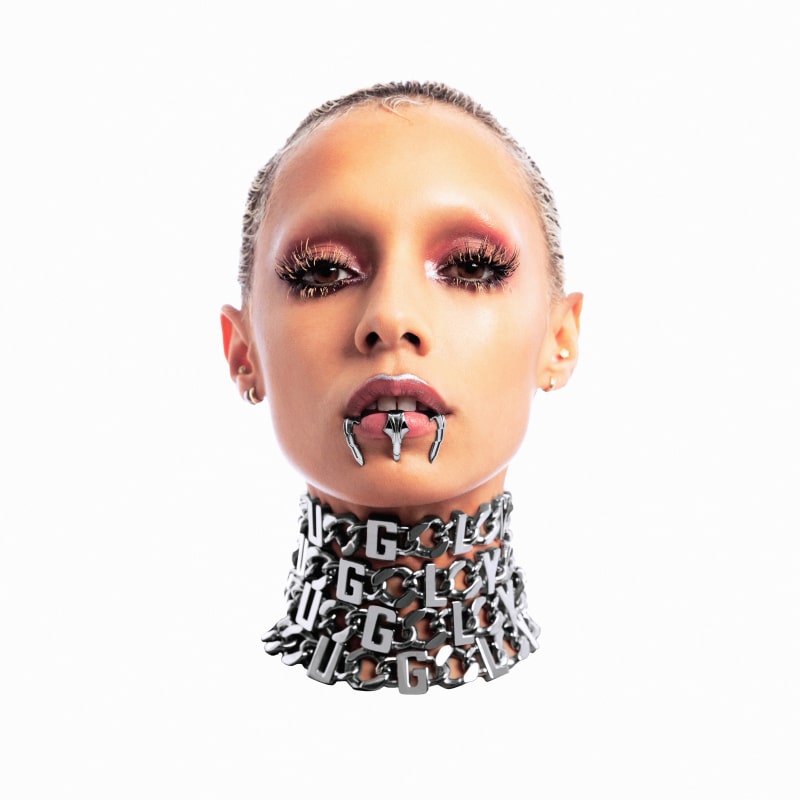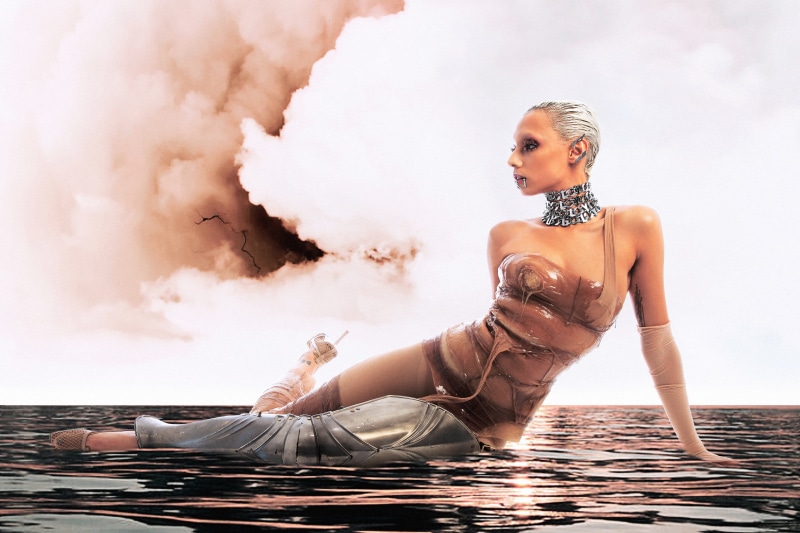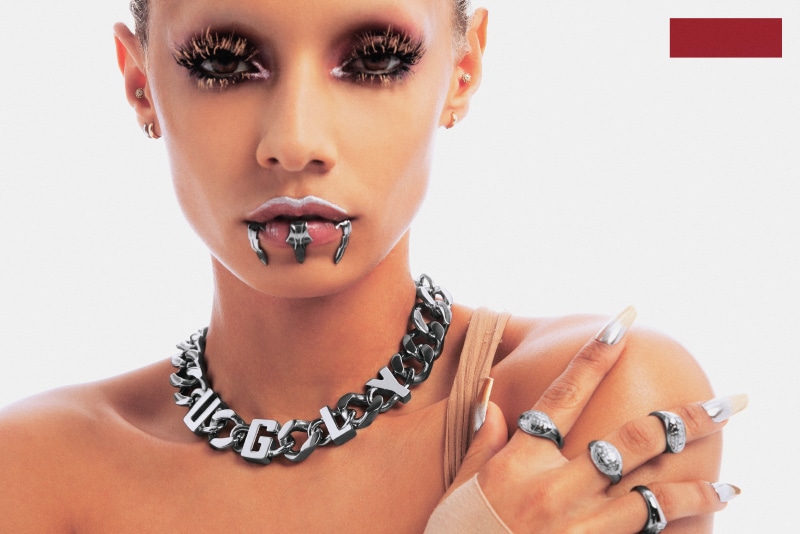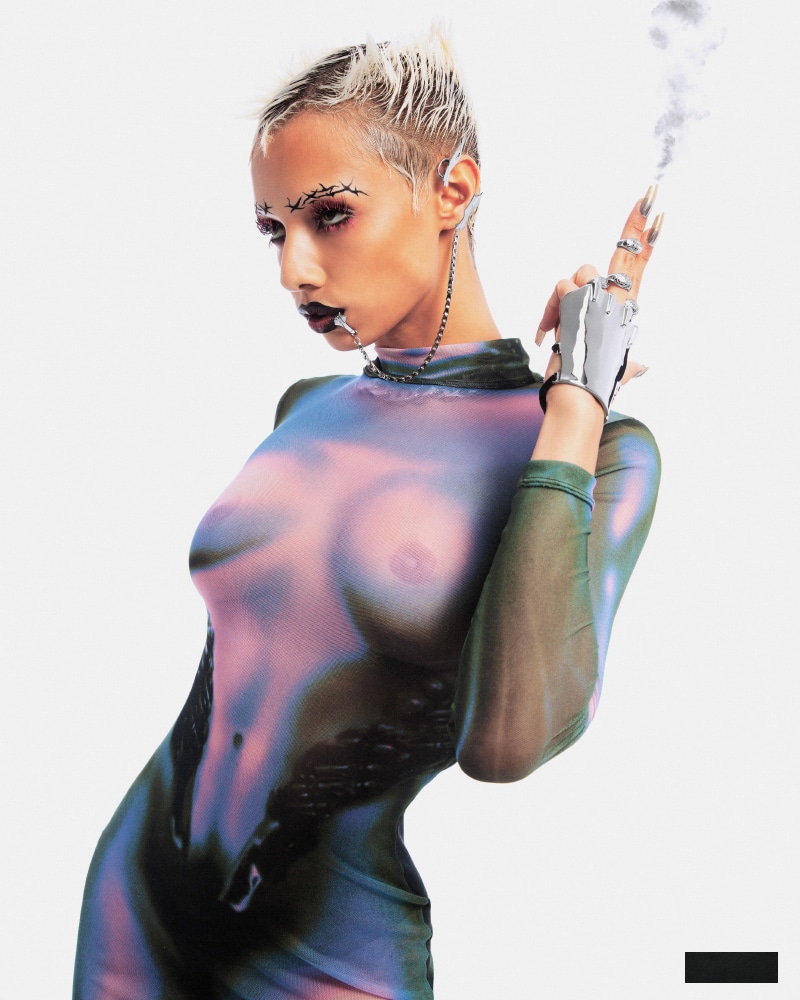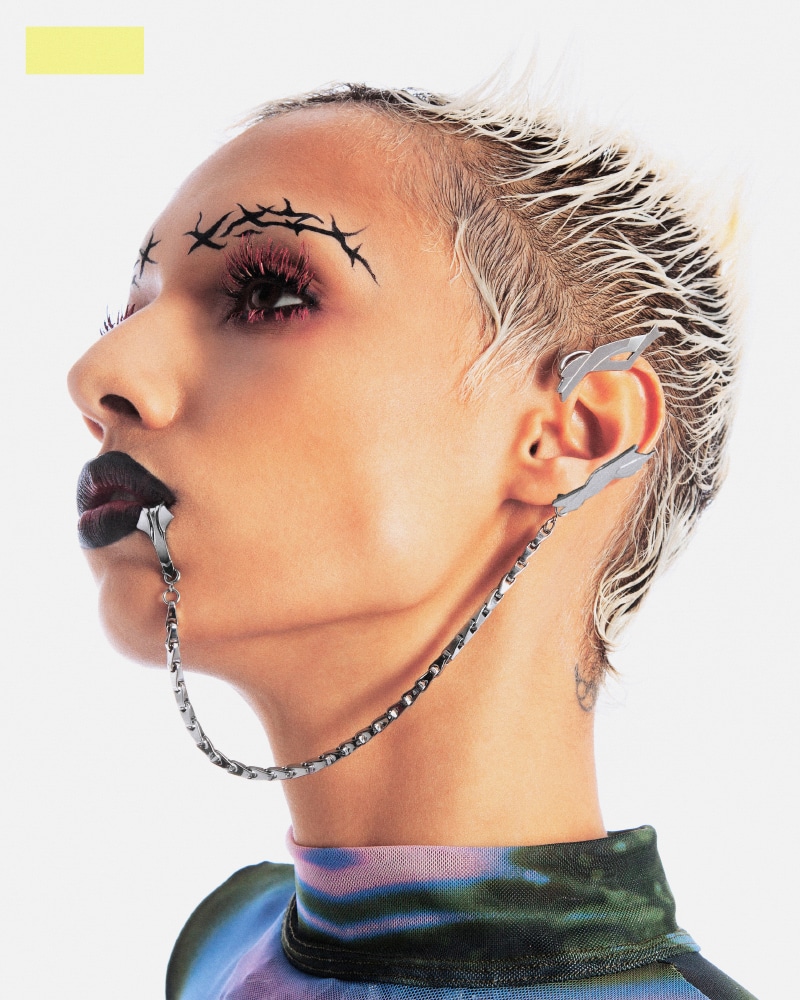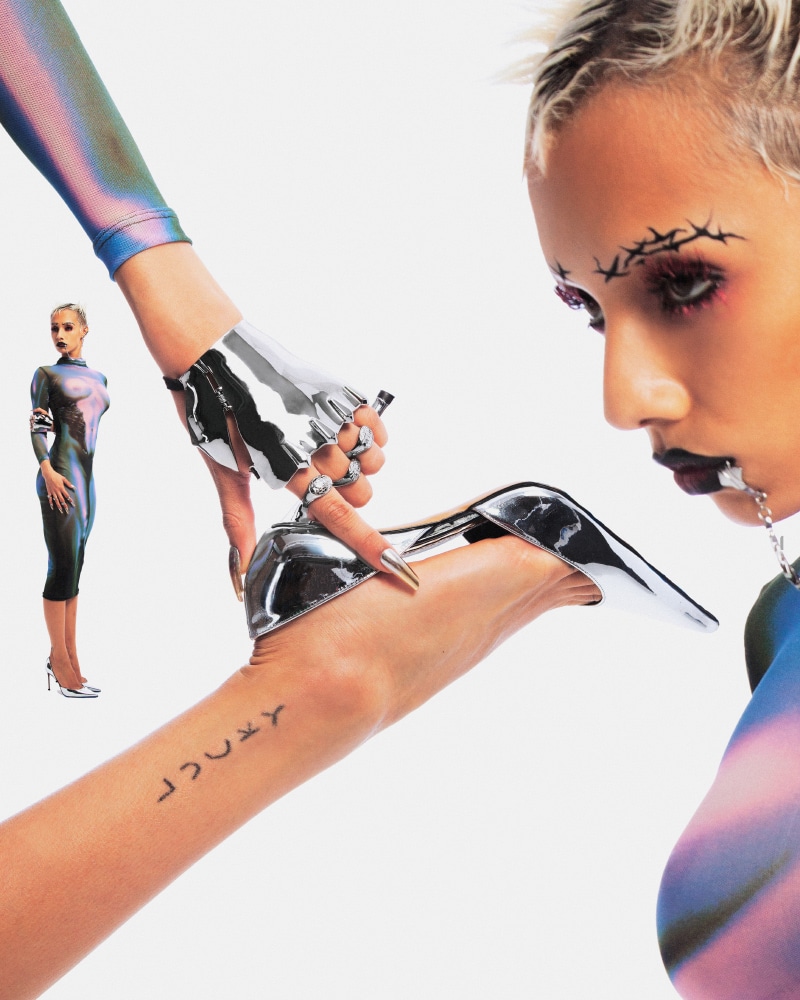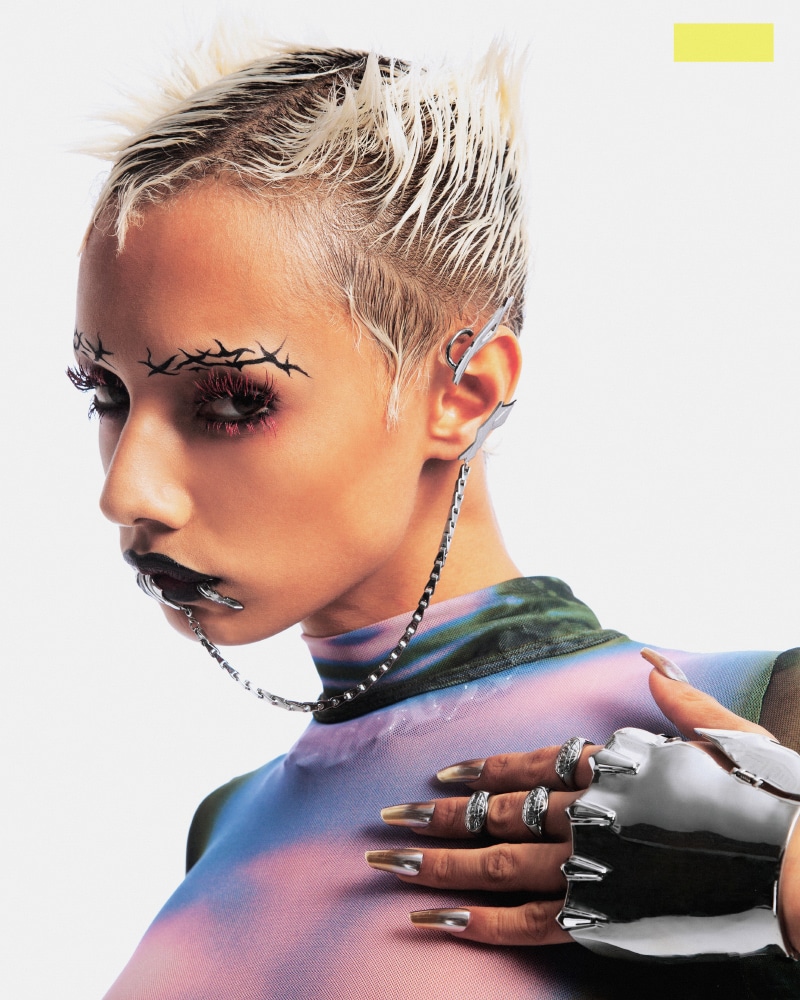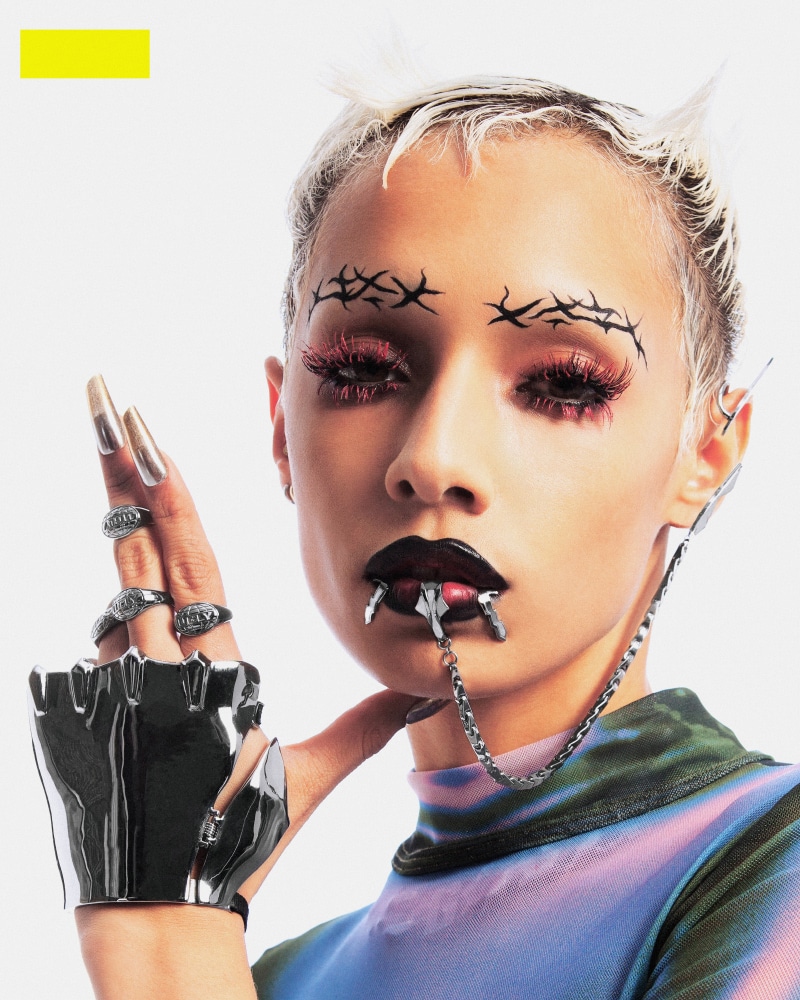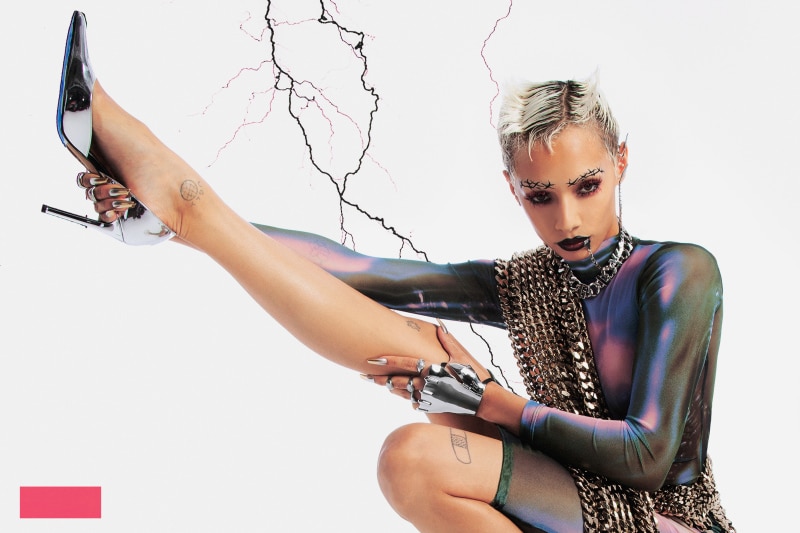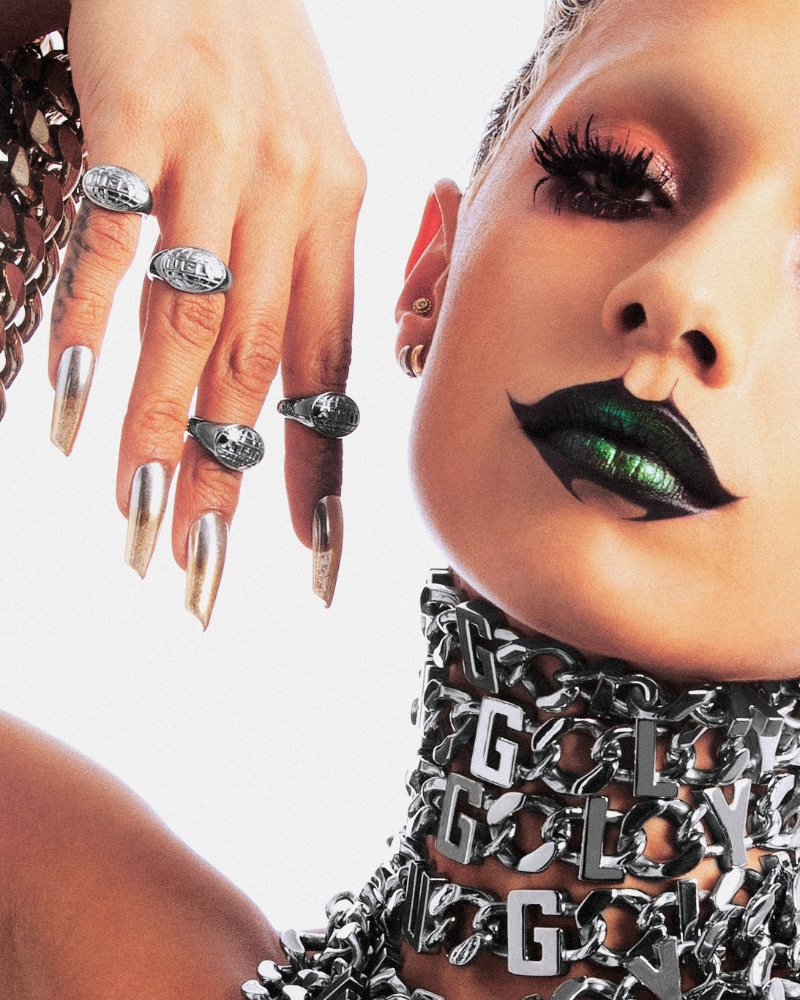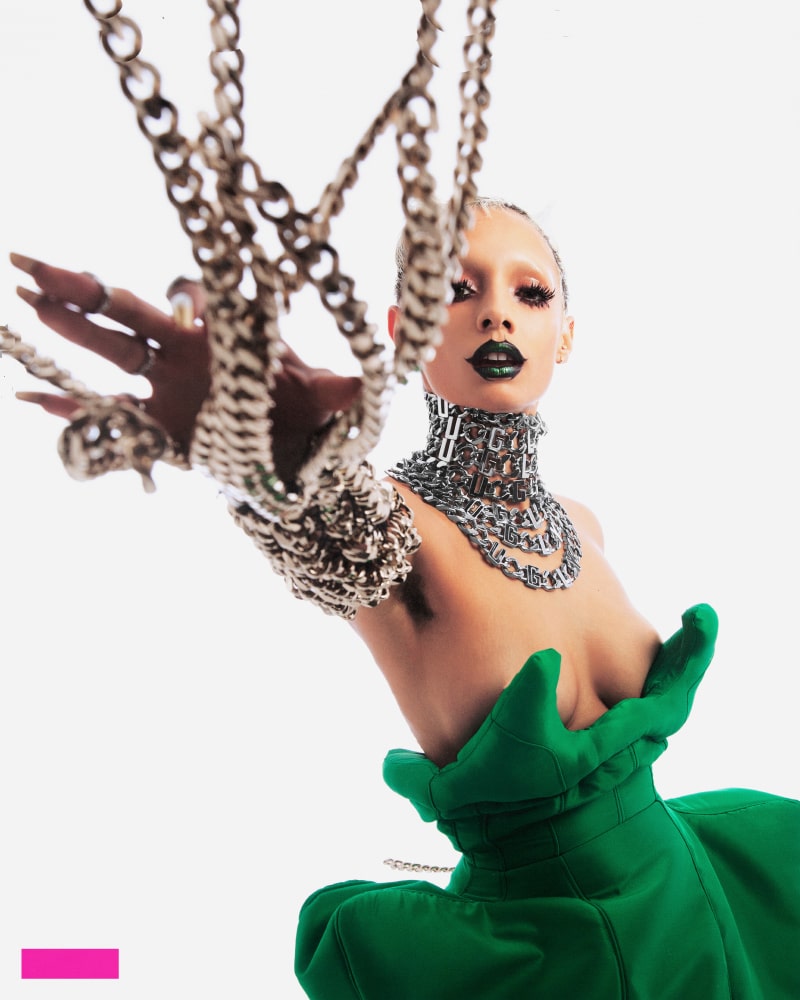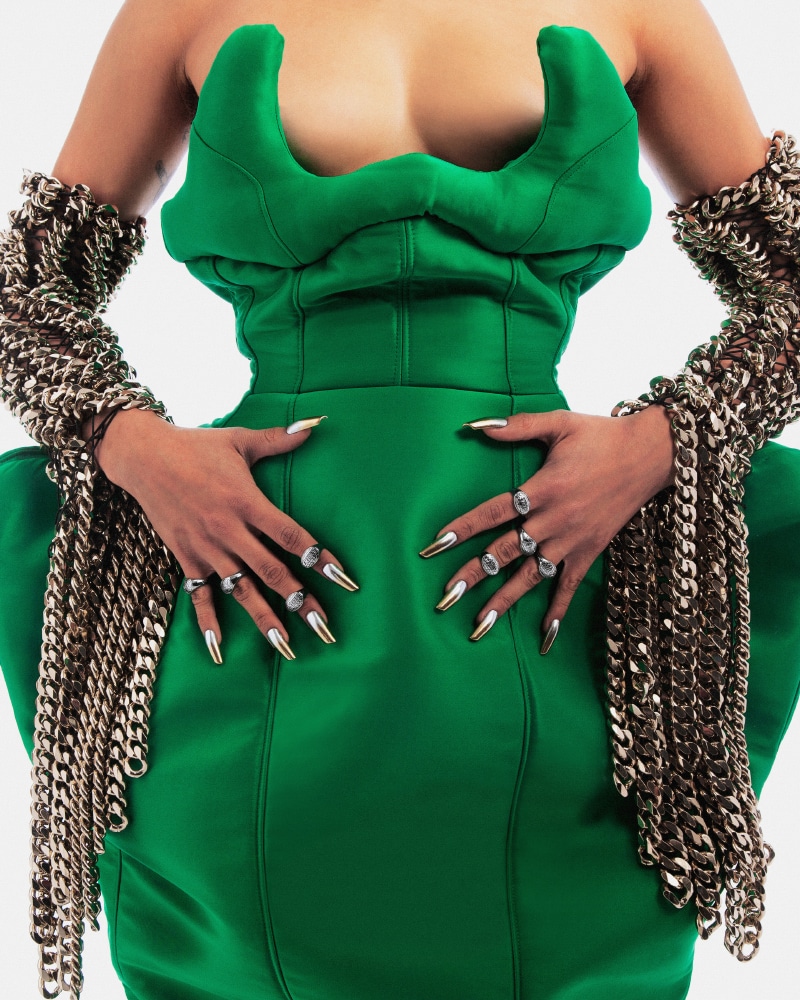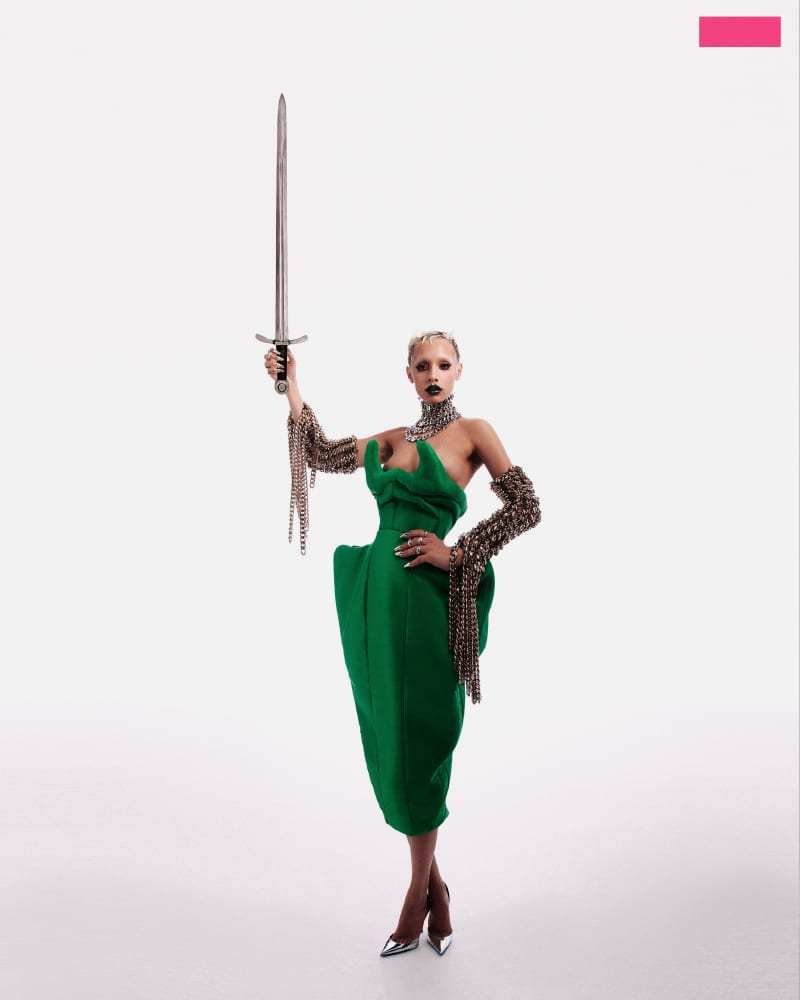 Shop the collection now at www.vitalydesign.eu