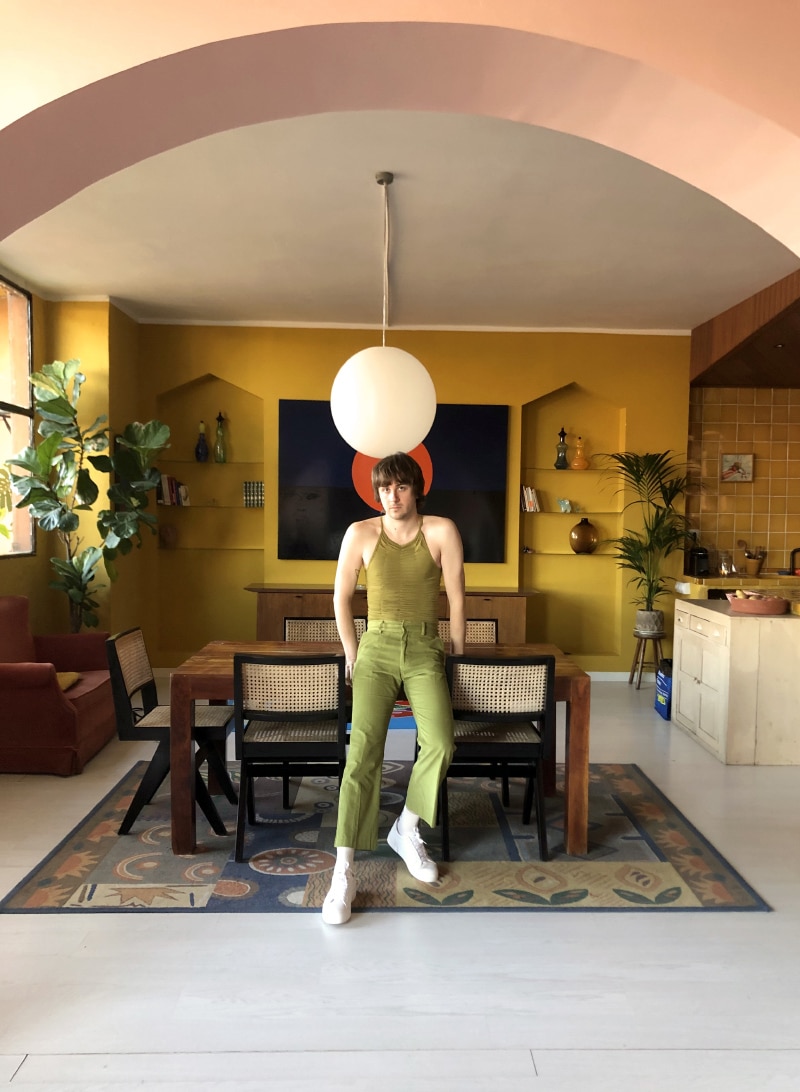 Victor von Schwarz was born in Sabadell, a province of Barcelona, and even though he's been around for a while now, this is the first time he presents his collection at 080 Barcelona Fashion.
Disco 2000, Victor's new collection, was born in confinement, reviewing photos of adolescence where he got in touch once again with his references in music and aesthetics of that time. Old photos, concert tickets, folders covered with posters from singers and bands of the Britpop movement inspired this collection.
We had the chance to speak with him and here's what he told us:
It is already 8 years since you created your brand and it is the first time that you present yourself at 080 Barcelona Fashion. How do you feel about presenting your collection for the first time in your own city?
It is exciting and for the first time much easier to manage, to be honest, it is nice! I always associated all my activity with Madrid and now every time I pass by La Pedrera I have another vision of the building.
You've lived in Taipei for a while. How do these experiences influence your way of creating?
Taipei changed my life, it is a city with great consumption of fashion but at the same time it has its own style, they have their way of seeing beauty, it is very special. There is a subtlety and at the same time something baroque that I love. After living there, I broadened my vision of women and men and acquired many styling tips.
You have dressed various artists on the music scene such as Bad Gyal or Rosalia. What does it feel like and how does it affect sales? Any celeb that has made you especially excited?
All of them have made me excited but of course, dressing Rosalía has been a dream and has made everything go better for me, perhaps it didn't impact directly on sales but I saw an increase in the press and in recognition that ensures sales in the future. Bad Gyal also made me excited because she just wore a look that we called a Bad Gyal look. There have been quite a few coincidences like this in my life.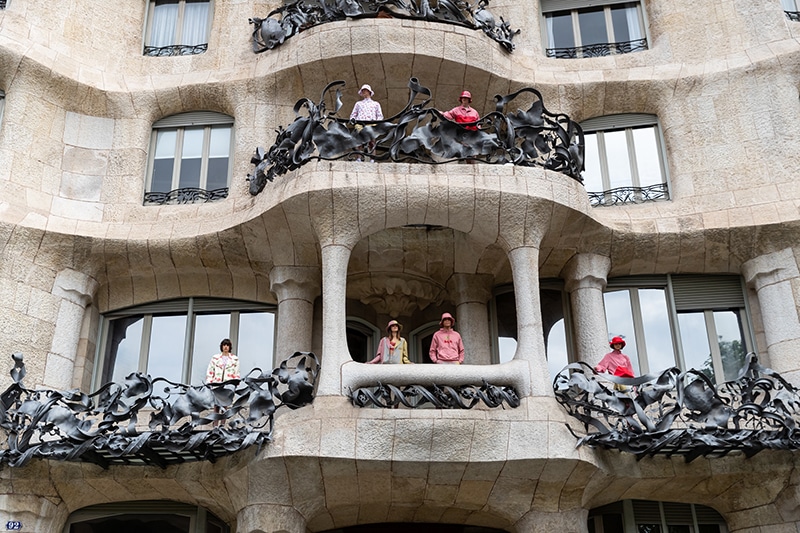 Tell us a little about the collection you are presenting at 080 Barcelona Fashion.
It is a collection that was born in confinement looking at photos of my post-adolescence. Now there is a great revival of the 2000s, but as a person of a certain age, I lived them differently, everything that has been reproduced or covered is what was the mainstream of the time. I wanted to make a version from my current point of view of the indie movement and, specifically, Britpop. I have looked at many photos of music groups like Pulp, Blur, or Oasis, and together with what my friends were wearing and I have made this new collection.
Why cherries?
I have taken elements from the mainstream of the '00s, I remember the iconography of Pacha very present in my adolescence and, although it was something that I hated in his time, now I remember it with tenderness and I see that the logo is really very very cool.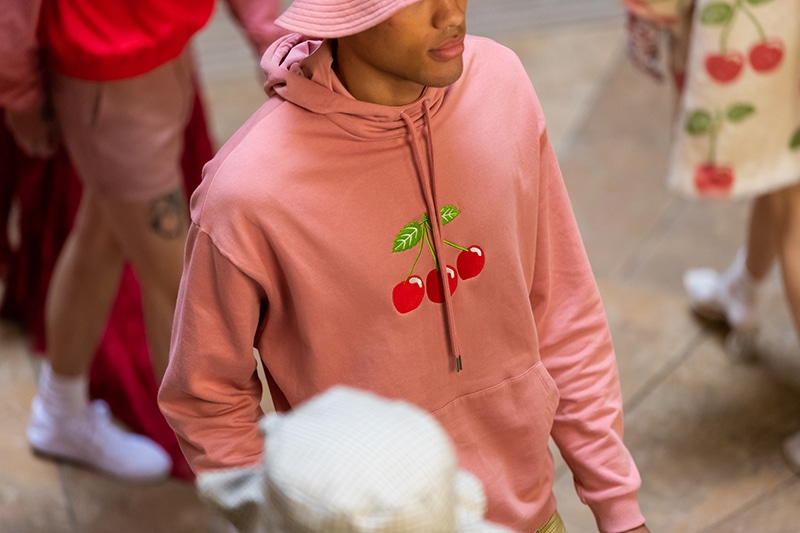 With an annual and seasonless collection, you were a pioneer of the now established Seasonless. What advice would you give someone who is starting out in order to prosper?
Yes, it is a piece of advice that María Ke Fisherman gave me and it has been very good for me. I have time to do it the way I want and since I always have the last two collections for sale, I have learned that the last one is not the one that sells the most. So, if the second year I sell more things than the previous one, if I had everything for sale for only 6 months it would be a disaster. I would say go step by step and do not be in a hurry, try to sell from the beginning, and learn from your own mistakes.
How does it feel to present your collection in such an iconic place as Gaudi's La Pedrera?
It is a very emblematic site that I pass through practically every day, it is something that I have not processed yet. The collection is about Britpop but the colors are totally my colors … So cool!
What's next for Victor von Schwarz?
There is a collaboration coming soon! I'll keep you guys posted! : D
Take a look at the menswear looks from DISCO 2000 below: