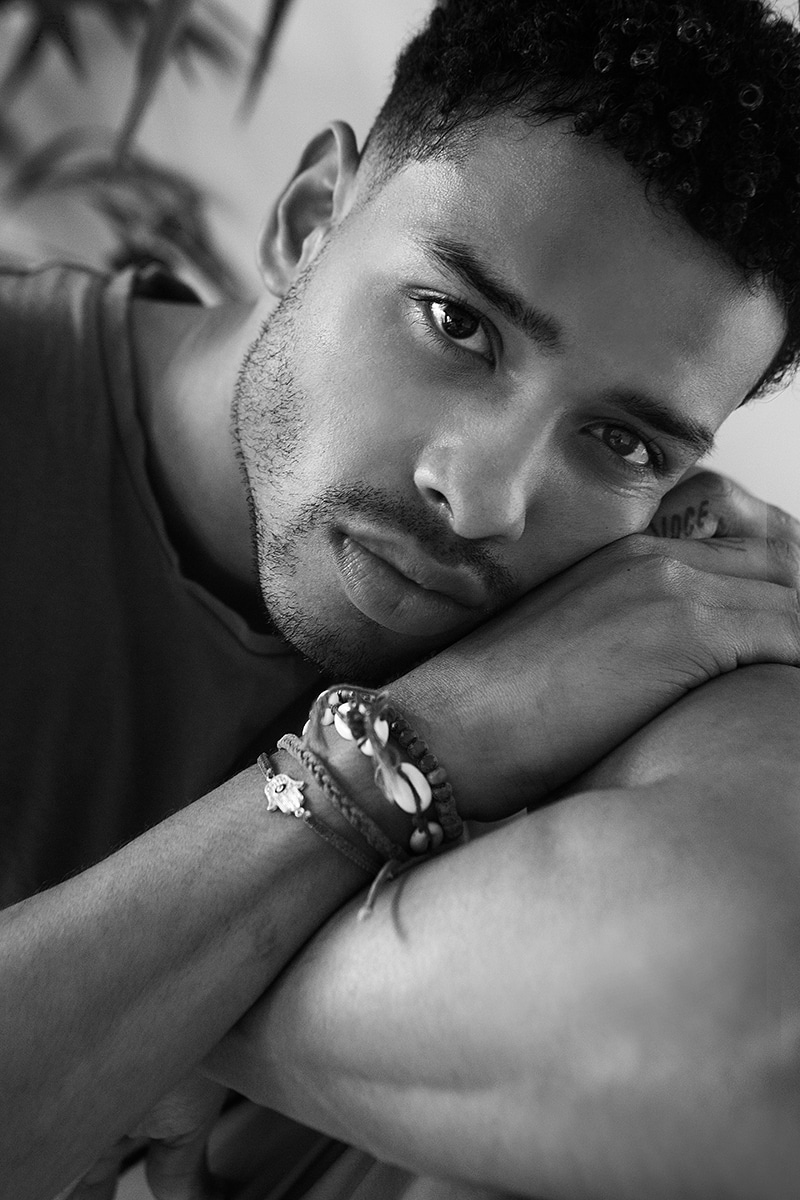 Hey Victor! Before we get deep-down on this, let's begin it with the basics. Could you introduce yourself to us? 
Hey FY! My name's Victor Hugo and I'm a Brazilian actor born in Guaruja, Brazil. At the age of five, my family and I relocated to Banchory, a small village in Aberdeenshire Scotland. At the age of eighteen, I moved down to London to pursue a career in the entertainment industry. Soon after I began working part-time in both Jack Wills and Abercrombie & Fitch retail. I shortly signed to my first modeling agency and soon after enrolled at the Identity School of Acting. At the age of 22, I landed my first professional acting role in a feature film – Gemini Man starring as Junior, (on set reference) AKA the clone of Henry Brogan played by Will Smith.
Three words that describe your best self are…
Passionate: Brazilians are born passionate. We tend to find it in almost everything we do which uplifts us and brings a smile to our face.
Spontaneous: Nights out with my friends, last minute flights to a random location, date nights at a whacky venue, dying my hair blonde, binge-watching movie marathons or skinny dipping in the English seaside pretty much sums it up.
Dorky: For example, I'll wear my Hogwarts cloak to the Warner Bros Harry Potter studio without a problem. All things, Harry Potter, Lord of The Rings, Superheroes and Game of Thrones are welcomed into my life with open arms.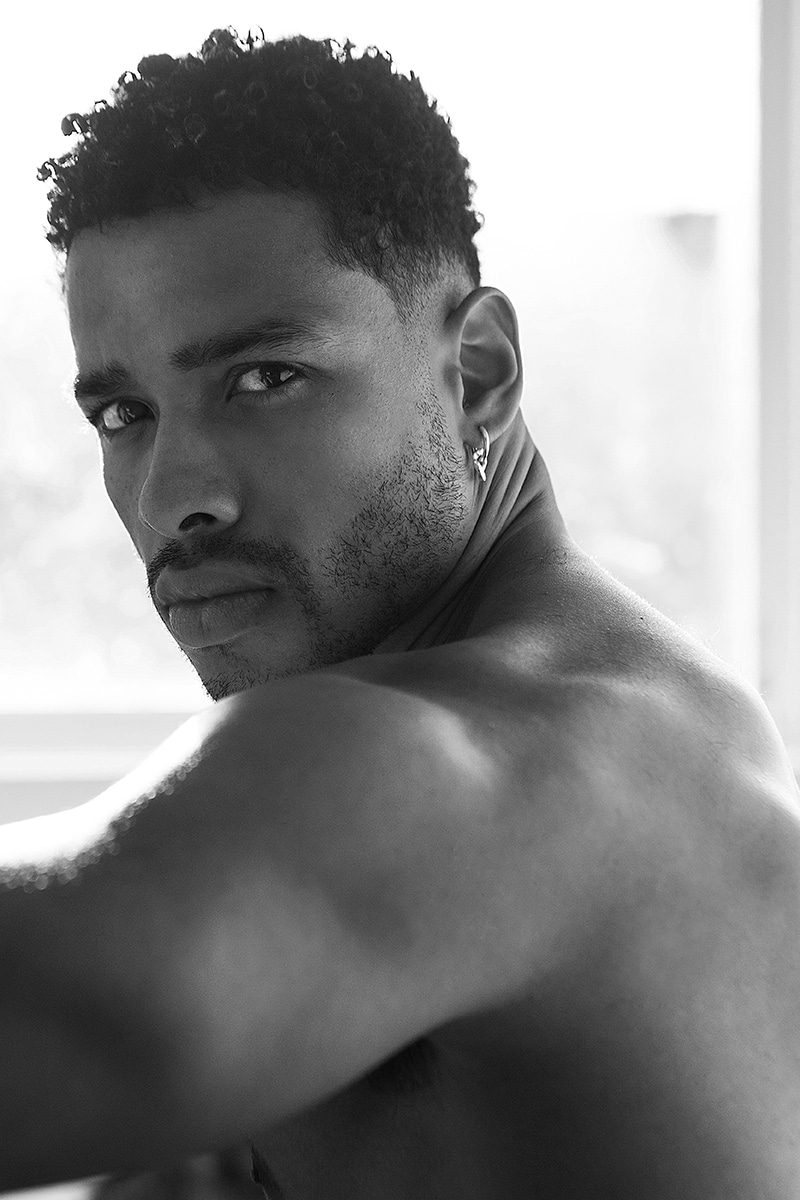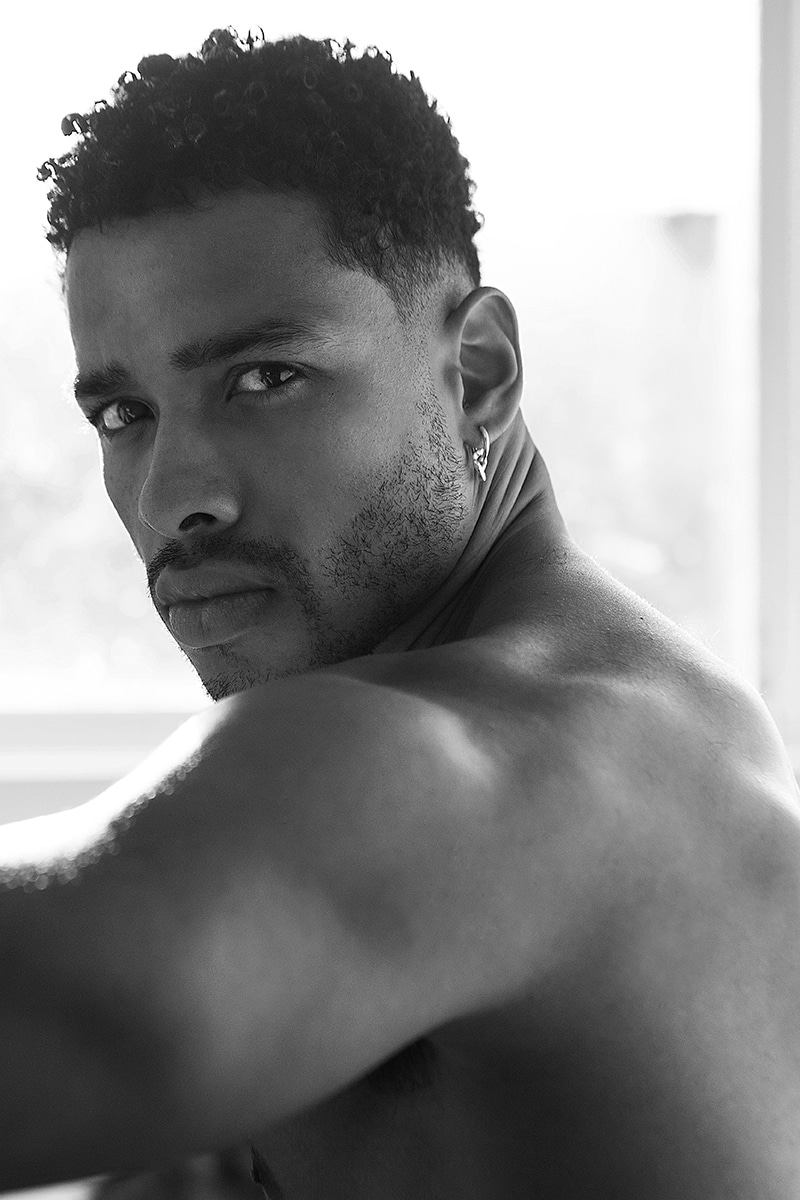 Who's been the dream client to work with? 
My dream clients to work with are Virgil Abloh and Riccardo Tisci. They're contrasting towards one another, but I love and appreciate both for their unique individuality and style.
How did you venture into the fashion industry? 
Malaika Mwaniki scouted me when I was eighteen during a show at Aberdeen Fashion Week. She was the one who encouraged me to make the move to a bigger city with more opportunities. I wouldn't be here today if it wasn't for her nudge.
Favourite experience thus far? Please, narrate. 
Star Wars: Star Wars collaboration with Gillette promoting Rogue One. It was the first campaign I filmed; I was 21 filming in Leavesden Studios on a Star Wars Set. I got to work with R2D2 fight against stormtroopers and run around an X-Wing. My childhood dreams were made that day which I will cherish forever.
Coca Cola: Any part of the world you visit you'll certainly come across a Coca Cola logo. The fact that I not only took part in their summer campaign but also flown to Bali, Indonesia to film was an exciting experience. It was my first time visiting Asia and experiencing Asian culture, which really broadened my horizon for what else was out there.
Gemini Man: Not only my favorite experience but also the biggest life-changing experience that's shaped me into becoming the artist I am today. Gemini Man was one of those "Once in a lifetime" moments that you'll never get again. Working alongside such exceptional talent was enough but being able to learn from watching them work was my biggest take from that entire experience.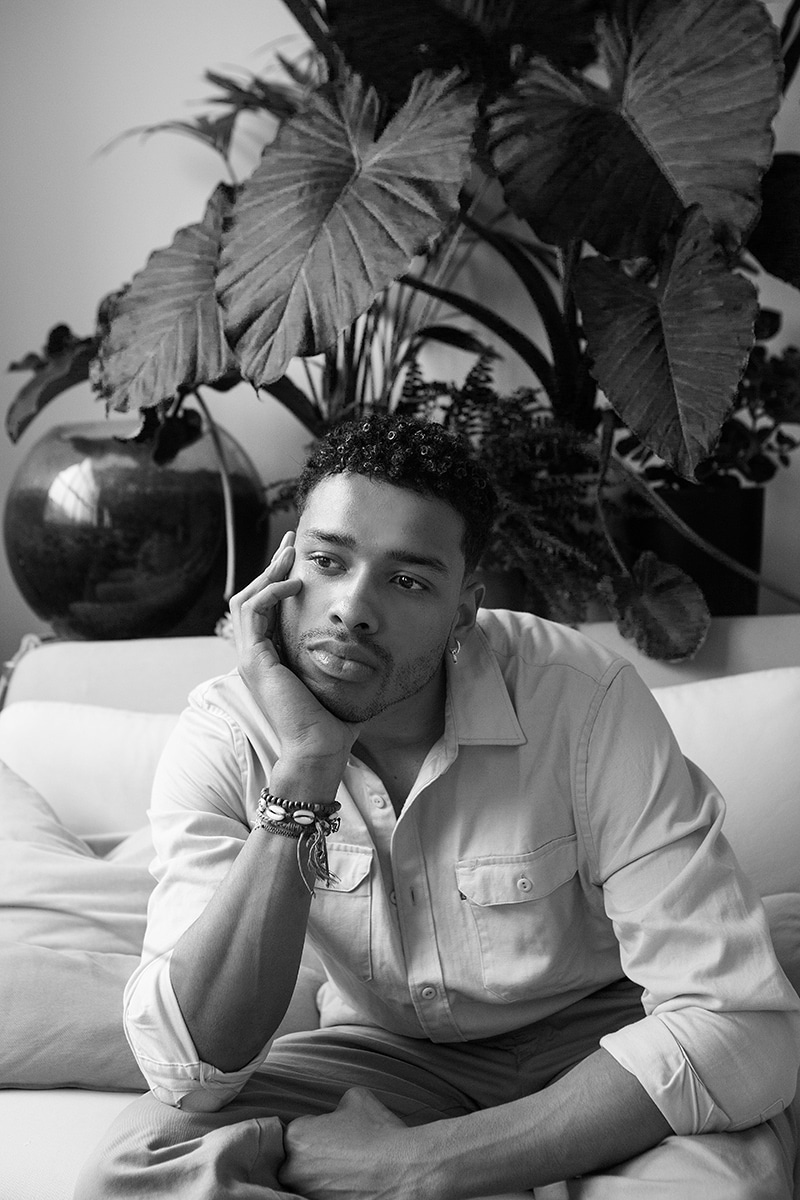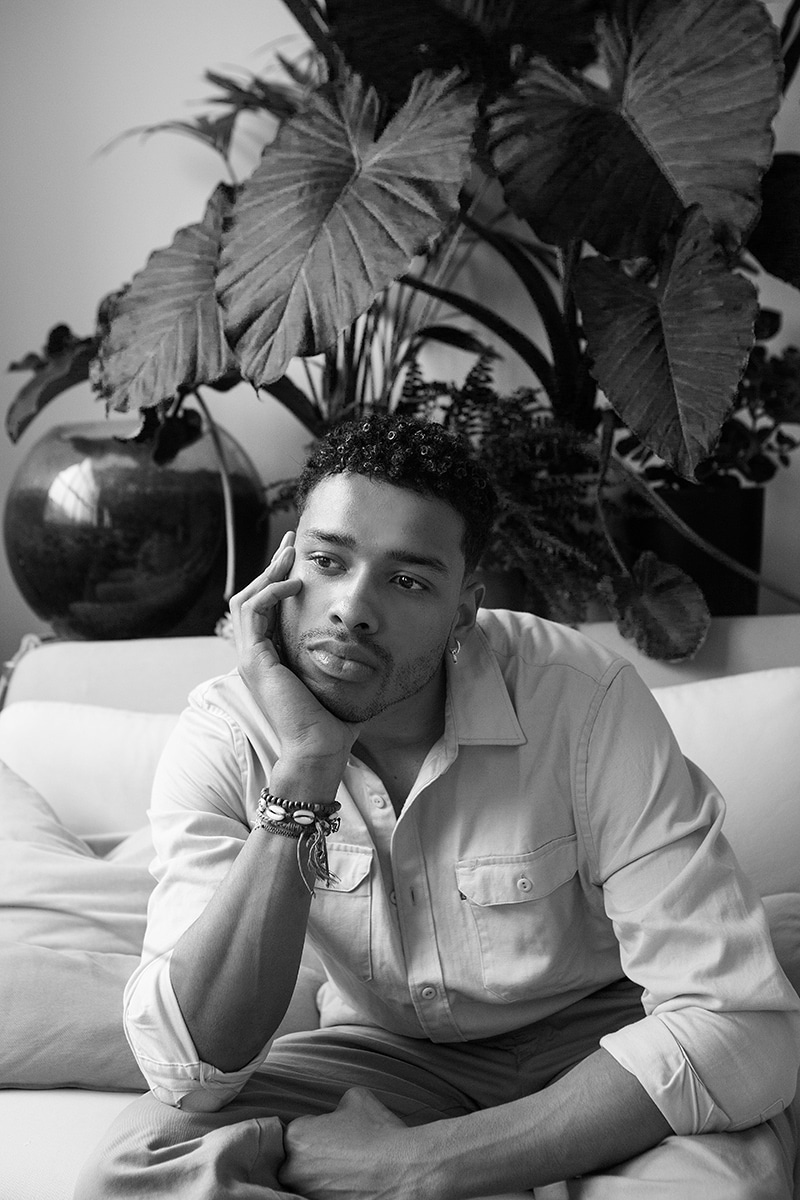 How's it been for you since the start of your journey? Did you encounter any major hindrances when you first started out in fashion? 
The biggest obstacle, in the beginning, was me. I was new to the city, I had no experience, no one knew who I was, and I wasn't booking jobs. This perpetuated the idea that I wasn't enough, that I wasn't what they wanted or looking for. This completely shattered my confidence and lowered my self-esteem.
Prior to becoming a prominent digital talent, what was your job involve? 
First, I'd like to point out that I'm an exceptionally hard-working employee. However, my priority has always been my career which made me extremely unreliable when not clocking in on time, I basically got fired from all my jobs such as… Jack Wills, Abercrombie & Fitch, Snog, Apple, and The Conran Shop. I did gain many skills from working in each different establishment which I thoroughly enjoyed. Tackling a situation with rude customers, leaning bomb folding techniques, thinking on the spot, organizing skills 101 and getting away with a 45 min break instead of 30 mins are skills I live by to this day.
Could you kindly elaborate on the trajectory that brought you into this field? 
I wasn't entirely sure that acting and modeling were the things I hoped to make a career out of. All I knew is that I couldn't see myself glued to a desk with a counted holiday to take throughout the year. I longed for a career where my job was my vacation and by God's grace, I can say I've achieved this.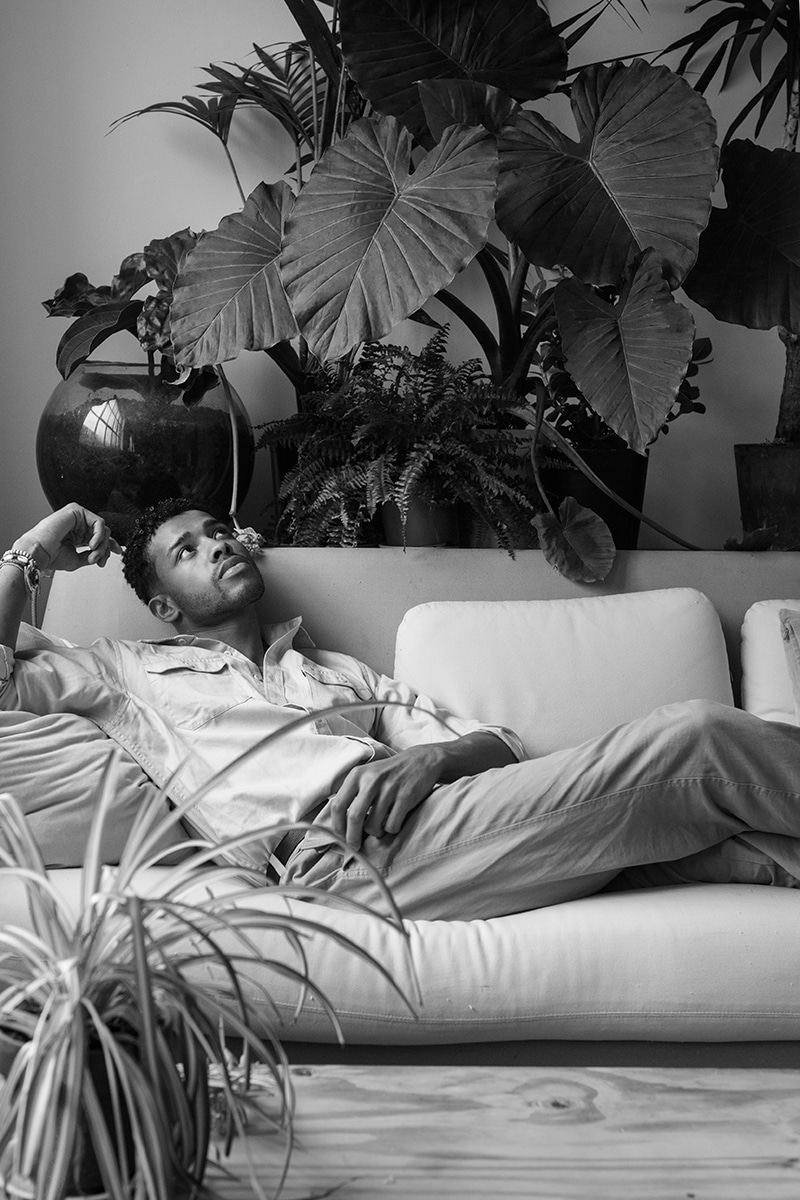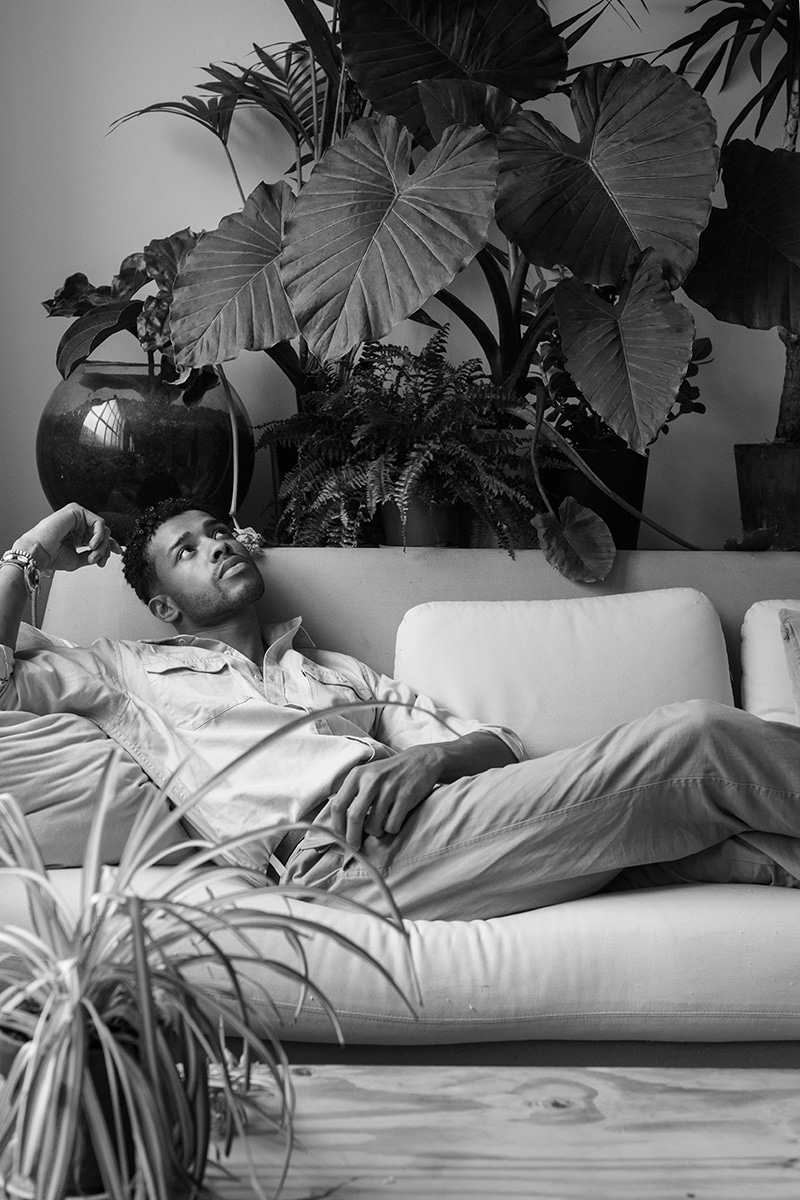 Essentials to bring along your travels for a last-minute job are… 
Speakers: I NEVER LEAVE the country without my Bose speakers. I need music all day every day when I travel. I'll bring them to set when I'm working, bring them to the beach/ park or when I'm in my hotel room and connect it to my laptop while watching Game Of Thrones – EXCEPT THE LAST SEASON…
Disposable camera: We live in an age where everything is instantly digitally stored but easily forgotten. It's important to me having physical memory stored to look back at. My mum has countless photographs of her life throughout her 20s. I'm very fortunate having traveled around the world as much as I have. I'd like for someday to have albums full of memories from all the locations I've visited and go through them, either alone or with my kids.
Ave Maria: My Grandmother gifted me a little "Nossa Senhora Da Aparecida". It's a little saint that I keep by each bedside table on every trip I go on.
In an era stormed by the ruthless longing of digitalization and social media appearance, it must not be easy covering the role of an influencer-actor, upon the level of saturation present in such a field. In a nutshell, what are your key thoughts in regard to the whole Instagram thing? 
The common denominator with social media platforms is its users making it an unsafe space for each other. If you believe and take everything in that's being fed to you, you'll lose your mind. I find it dangerous because it promotes a false amplified version of individuals who try to then sell it to everybody else, thus the cycle continues. A person I admire is "Jameela Jamil" in her quest to out and put a stop on celebrities promoting unhealthy weight loss regimes through detox tees and more. That's a prime example of a social media user using her platform in a positive way instead of adding to the self-destructiveness.
Social Media does have its pros. Promoting and sharing your work with others around the world, connecting with fanbase friends and family, keeping up to date with what's happening everywhere 24/7, creating a personal space/profile that people enjoy and gravitate to. A large following means people listen to what you have to say. I'm very conscious of this, so every so often I try my best to be insightful, educational or motivational through my own work and experiences.
One tip: Don't anchor your self-worth in validation that comes from likes and attention and know you are enough.
Could you say that spending plenty of time on social media does affect your self-esteem? 
It depends on what you're spending too much time on. If it's mainly consumerism and unrealistic body portrayals then yes, you'll end up with low self-esteem. However, if you balance it out with memes, artistic pages, relative information on what's going on today in the fashion industry in the world, political disputes, the climate crisis we're currently facing or better yet, capitalize and utilize on the good that social media has to offer and you'll be fine.
Do you feel somewhat empowered through your social media channels? If so/not, how come? 
I feel empowered when people reach out and tell me they've made a positive change in their life due to something I've either said or done. One girl told me she had moved out of her hometown and closer to the city. She soon started working on what made her happy. She thanked me for giving her the courage to take action and make the necessary change.
I imagine that due to your kind of occupation, you tend to travel a lot. What's your favorite city and why? 
SAO PAULO! Amazing food, insane nightlife, fantastic people, awesome Galleries, best everything. It's one of those cities where you need friends who live there to really appreciate it. I had the most insane time while I was there, and I pray I get to return one day.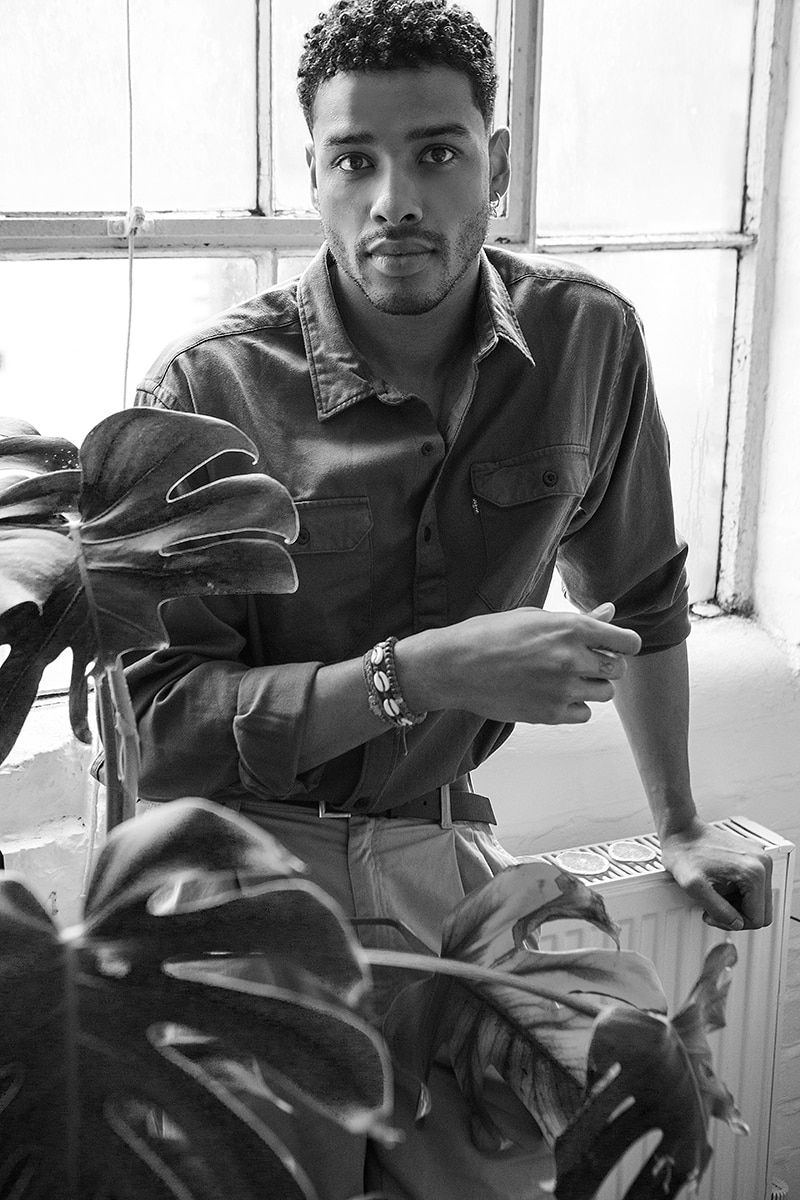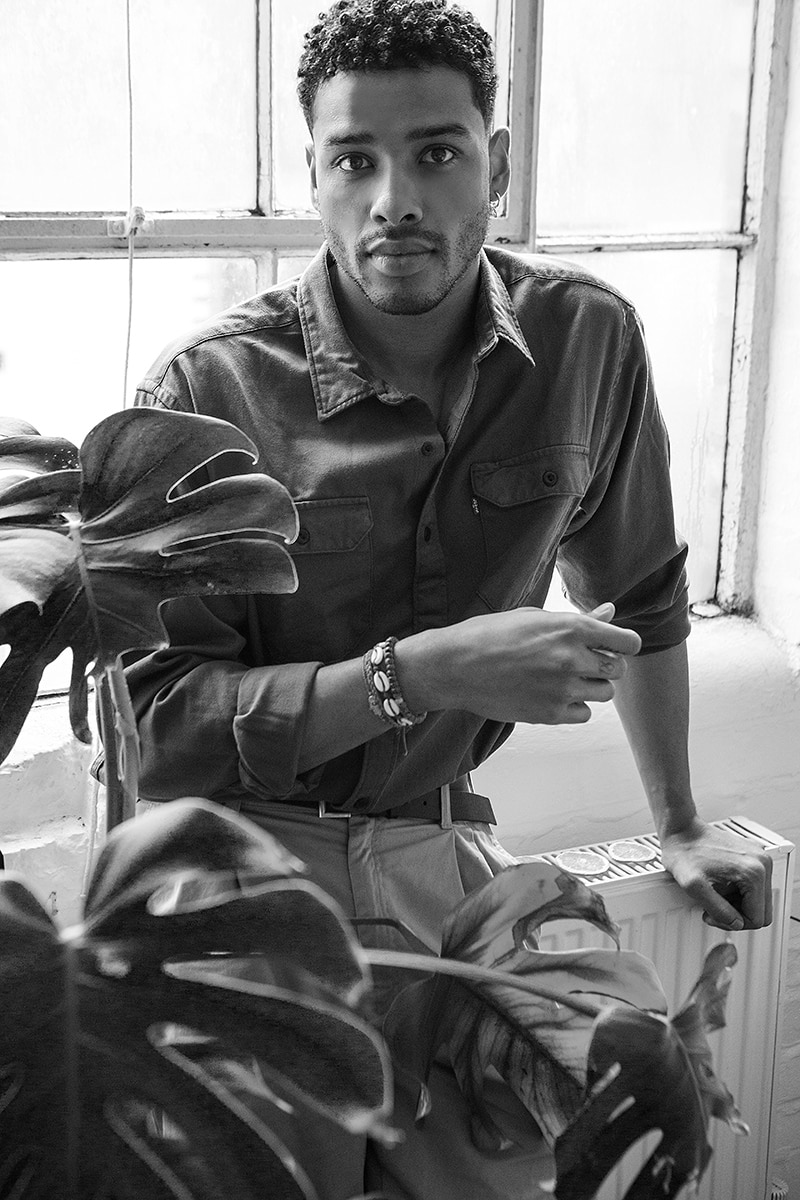 If you could pause time and go back to a specific era. What would it be? And why? 
New York, 1920s. It was the era of social and political change, so much happened, so many Gatsby parties with flapper dresses and live bands. The automobile was my favorite toy car growing up so seeing those everywhere would be awesome. Jazz, Blues, Broadway, Ragtime is my weakness and the streets were filled with it throughout that decade. I love listening to Louis Armstrong and other artists from that era while working on my laptop in cafes around London. I'm Fucking mad excited to get to live throughout another version of the 20s but one hundred years later.
What's been the most gratifying aspect of your career thus far? 
Making friends all over the world and visiting locations through the eye of locals whenever I'm lucky enough to work abroad.
What about the most rewarding? 
People having faith and trust in my ability to help create what they've been imagining for months if not years on a project.
Any major inspirations? 
My biggest inspiration is Yves Saint Laurent and his partner Pierre Berge. Their partnership makes me believe in true love in the sense that you really can take someone for everything they are good and bad, yet still, love them unconditionally. YSL stands on the foundation of resilience, commitment and most importantly love. I fell head over heels watching the 2014 YSL film starring Pierre Niney. I gained a new level of respect not only for the brand but for everyone who helped create it. Most importantly the conveyed message throughout the film. Obstacles, hardships, long nights, defeats, betrayals, trauma, loss, and love are all ingredients to create something beautiful that could last a lifetime.
What are the biggest obstacles you've had to deal with? 
Walking away from being my own worst enemy to slowly becoming my biggest fan.
Who would you like to be remembered for? 
A talented Actor would suffice but I have more to offer than that. I'd like to one day be remembered as a Philanthropist.
Biggest remorse? 
Something that everyone is guilty of. Being way too hard on yourself and then aiming to have things accomplished within an unrealistic time frame. Which if I didn't meet, it would leave me feeling defeated, unsuccessful and low about myself which is never good.
One tip: Give yourself a break, you're doing great.
What's the wisest lesson you've learnt being in the industry? 
You're never too old or experienced to learn new things. Being kind and polite will take you far, but don't let anyone walk all over you.
Any advice to give the young wave of aspiring people, wanting to venture into your world? 
You might be to be told NO! a lot of times so just think, "NO problem" and move onto the next. Also, don't wait for people to give you opportunities go out and get them yourself.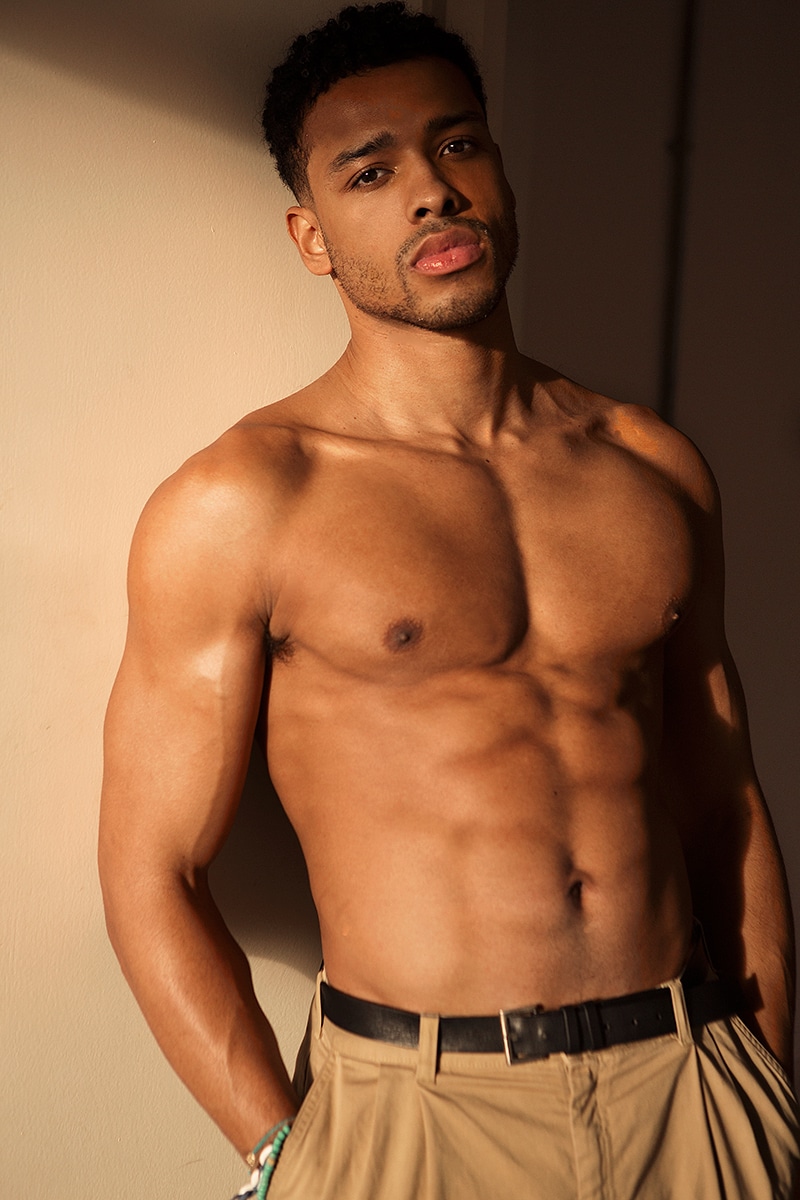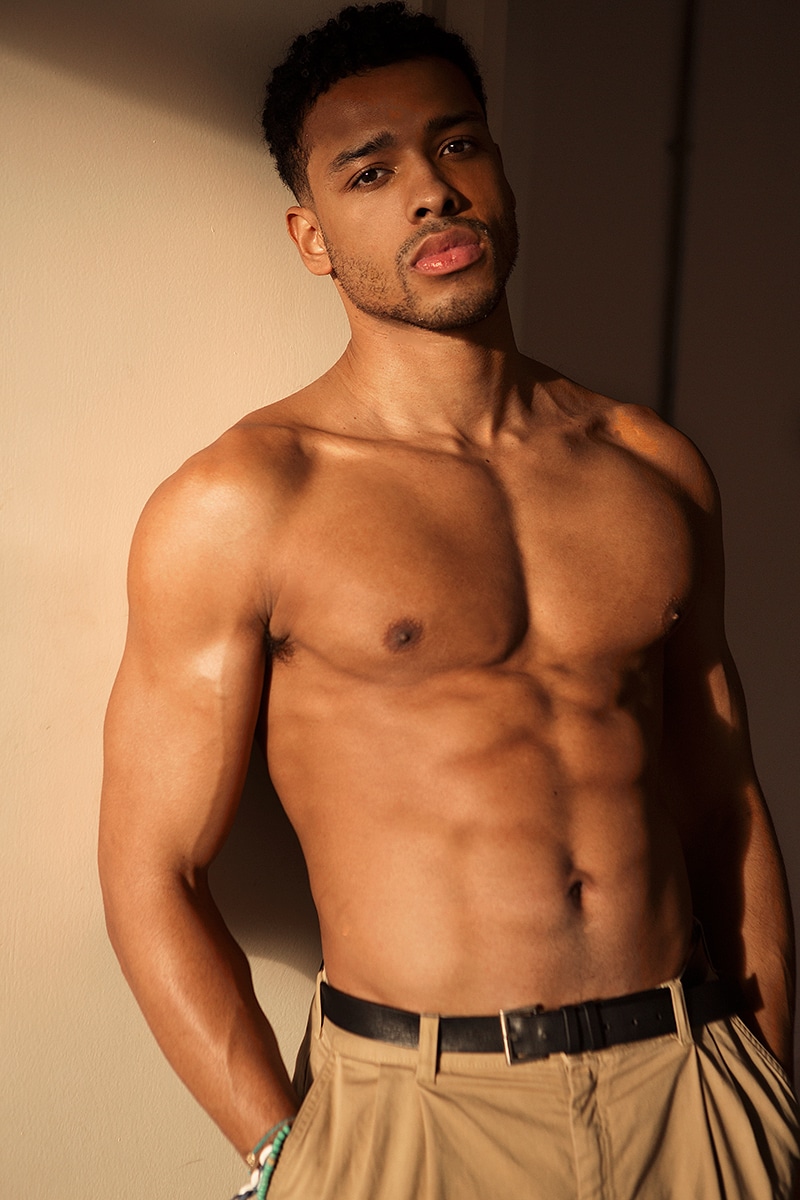 Photography: Kyle Springate @kylespringate
Talent: Victor Hugo @victor_hugo95 at Nevs Models Agency @nevsmodels