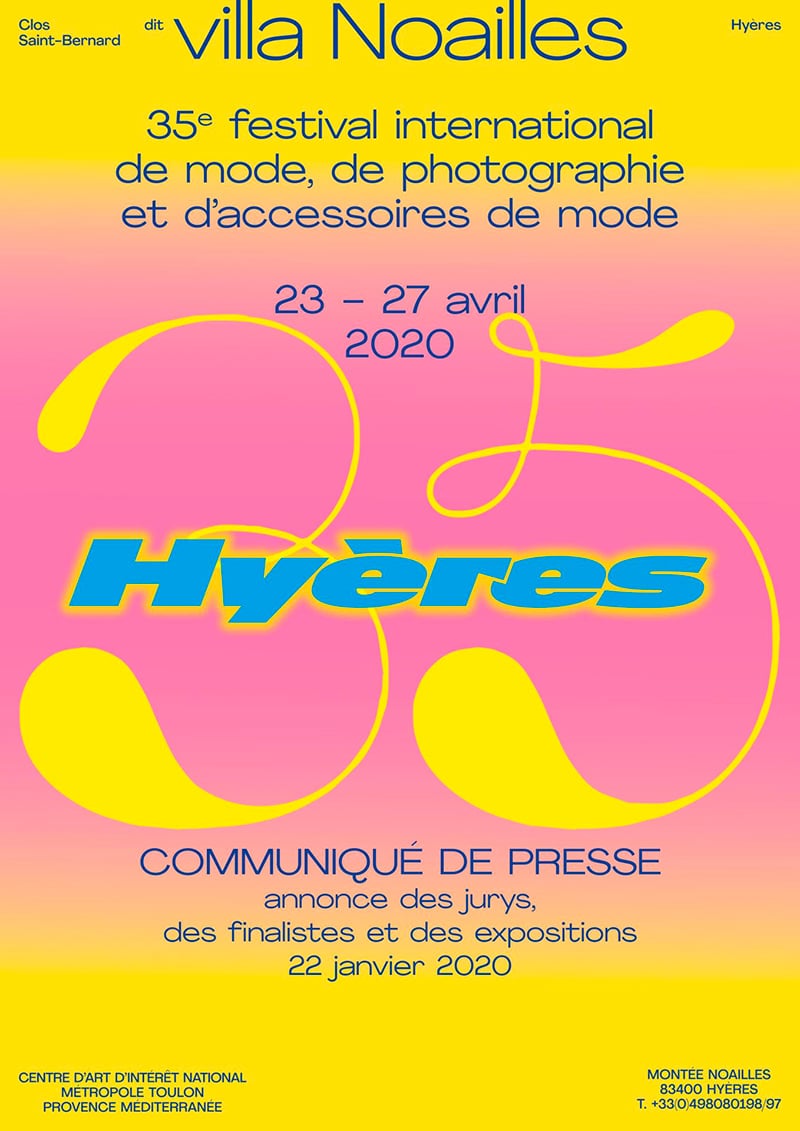 Following news that Jonathan Anderson is to head the Fashion Jury of the 35th edition of the Hyères International Festival of Fashion and Photography, set to take place from April 23 to 27, at the historical Ecole de Beaux-Arts it was unveiled during the evening cocktail the ten fashion finalists.
We were excited to learn that FASHIONCLASH Festival 2019 Talent Award jury prize and Clash show public prize winner Belgium designer Tom Van Der Borght is one of the finalists. Other menswear finalists included Aline Boubert from France, Timour Desdemoustier from Belgium, Andrea Grossi from Italy, and Maximilian Rittler from Austria.
The creative director of both Loewe and his own brand JW Anderson, will also be attending the Hyères Festival for the first time. The jury that he chose is also made up of people he has worked with on various projects over the years including Amanda Harlech; model Kaia Gerber; photographer Tyler Mitchell; sound designer Michel Gaubert; actor Arnaud Valois; stylist and creative consultant Benjamin Bruno; creative director Ronnie Cooke Newhouse; journalists Tim Blanks and Derek Blasberg; editor in chief of Vogue Hommes International Olivier Lalanne, and fashion designer Christoph Rumpf, who also won last year's Grand Prize at Hyères.
The festival will be held at the Villa Noailles which will also hold an exhibition focusing on Jonathan Anderson's work both at Loewe and JW Anderson.
See you at Villa Noailles!