"Everything has its time. It felt to us that it was time for something new to happen in the industry. Time for a new brand to be born."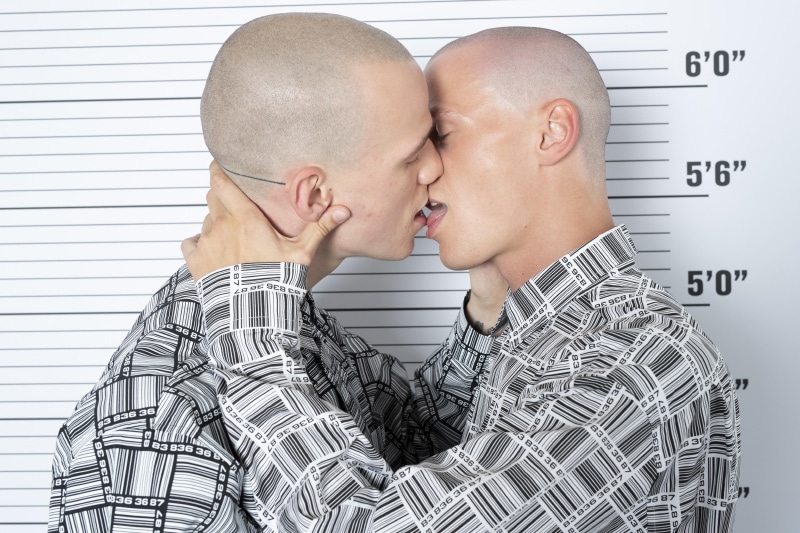 Vetements co-founders Guram Gvasalia and the Gvasalia Foundation have finally launched their "secret project", a new brand called VTMNTS.
VTMNTS is making its debut with a Spring/Summer 2022 menswear collection featuring 100 numbered looks. "The number of looks is symbolically chosen to show our 100% commitment to the fashion industry. We want to make this industry a better place." – said Gvasalia
Quality is one of the most important foundations in the building of the new VTMNTS world. "Our goal is to give the young, cool generation the same quality feeling that Hermes gives their sophisticated clientele. The new generation, as every new generation historically, is being underestimated by the dinosaurs of the industry, as parents always think they know better than their kids, but kids grow up and are the ones taking care of the elderly."
VTMNTS is a brand for all genders, deeply rooted in traditional menswear. The idea of a traditional logo is erased and replaced with the barcode – a signature element of VTMNTS, that will only be recognized by those who know. The aim of the brand is to redefine traditional luxury for the next generation.
The new brand also states that they will never gift things away as they respect their consumers equally. "It is so diminishing to be buying from brands that send free gifts left and right. When you see somebody wearing it – it means they bought it!"
Take a look at the full collection below: