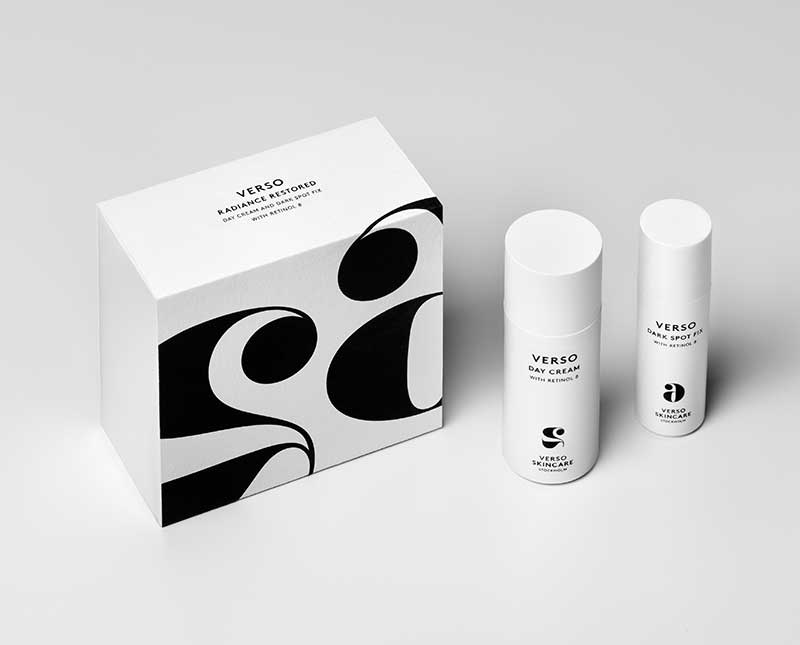 The Verso Radiance Restored duo is the optimal combination of products for protecting your face from external aggressors while at the same time diminishing the appearance of pigmentation spots and scars caused by acne or sunburn.
The Verso Day Cream with its moderate concentration of actives and sun filters has a preventive effect against sun damage, whilst the high concentration of Retinol 8 in the Verso Dark Spot Fix together with Niacinamide and Polyphenol extract will effectively treat skin already affected by sun and pigment changes.
Verso No. 6 Dark Spot Fix, 15ml – Fading and lightening dark spot corrector with a high dose of Retinol 8 complex. This concentrated formula effectively helps to reduce the appearance of minor, unwanted dark spots and can safely be used during daytime. Regular use will diminish and lighten the appearance of darker patches on the skin due to age, sun damage and past acne. Verso Dark Spot Fix contains the highest dose of Retinol 8 of all Verso products.