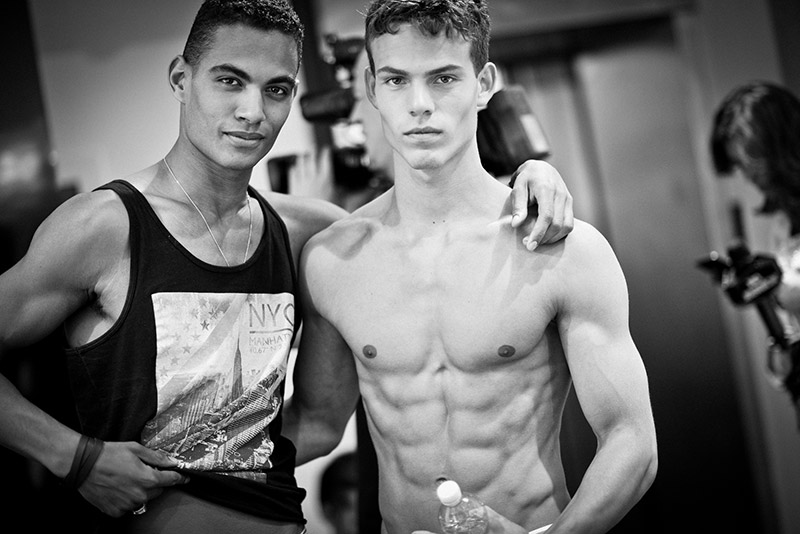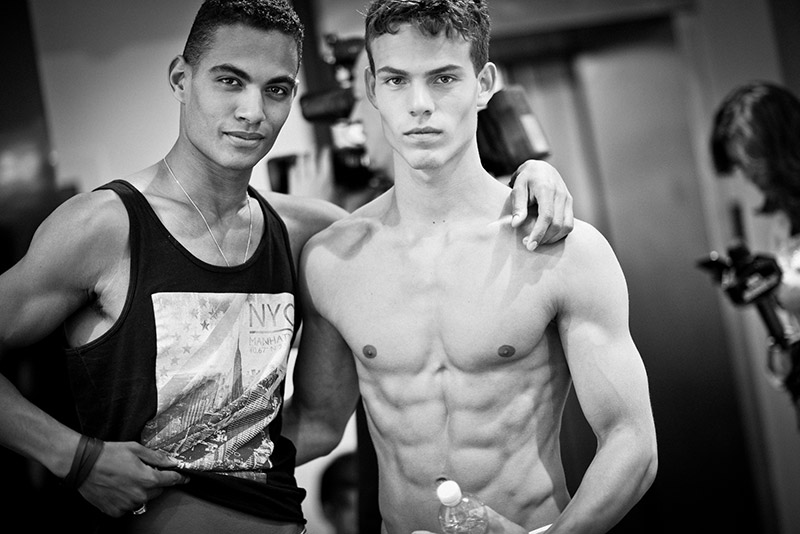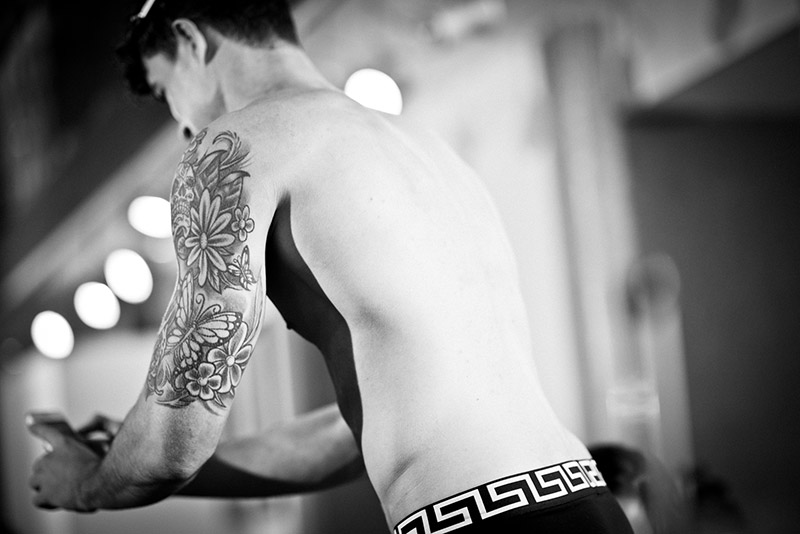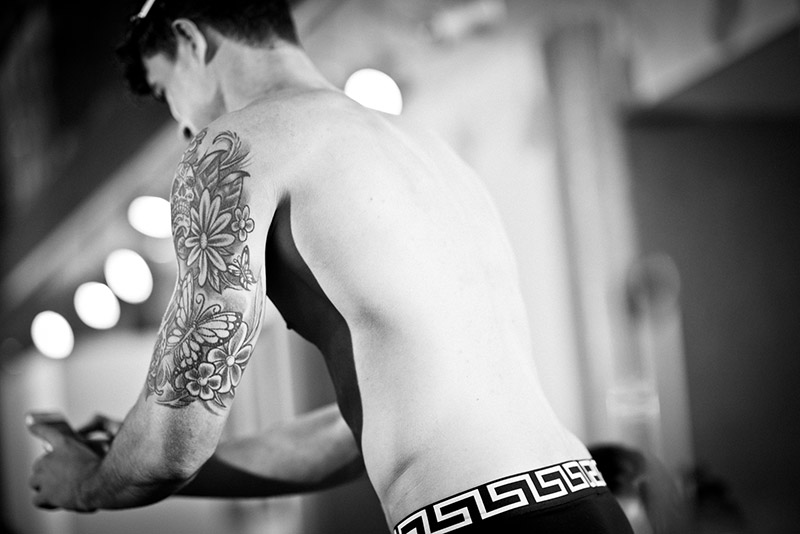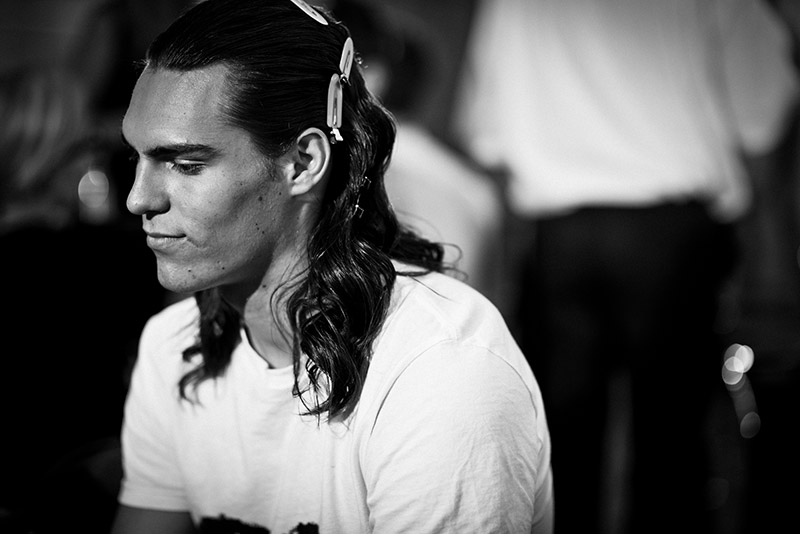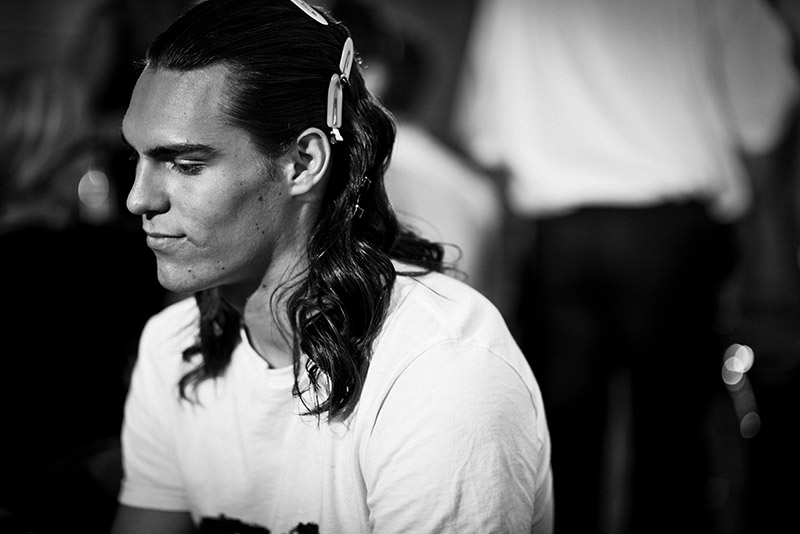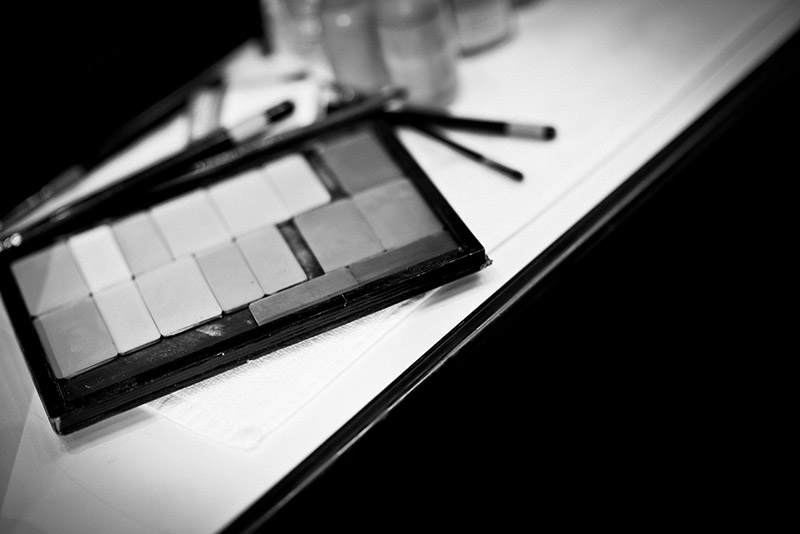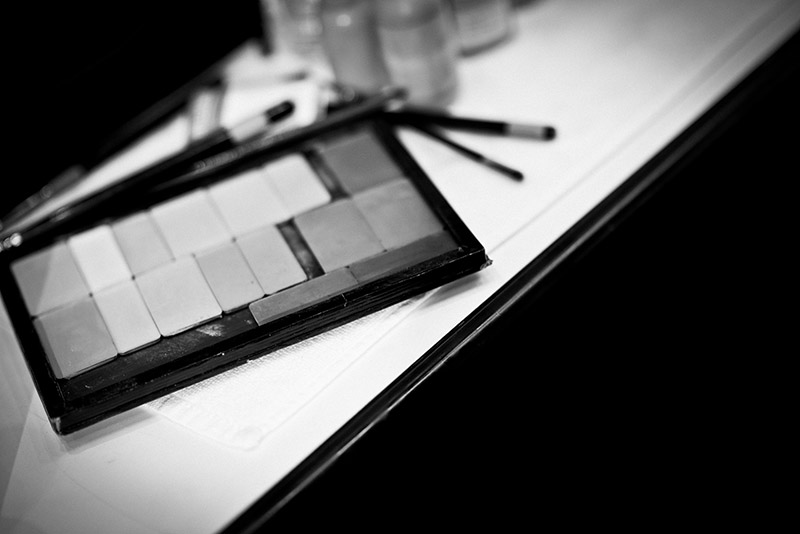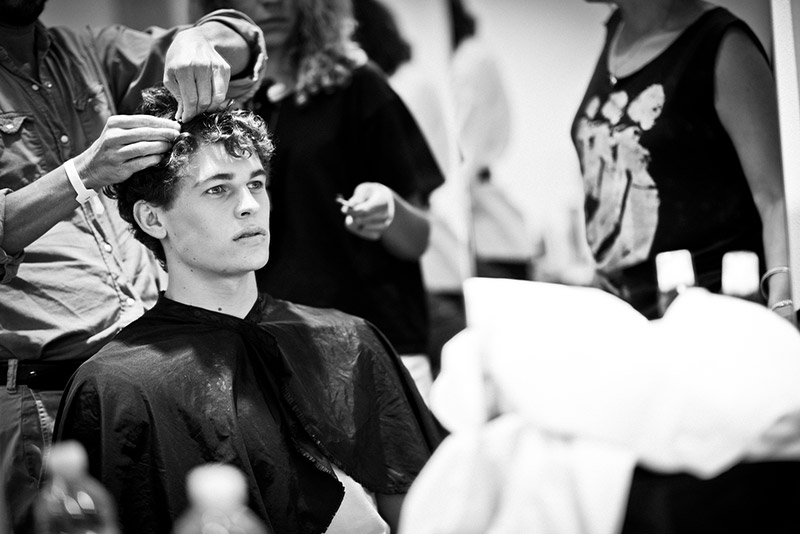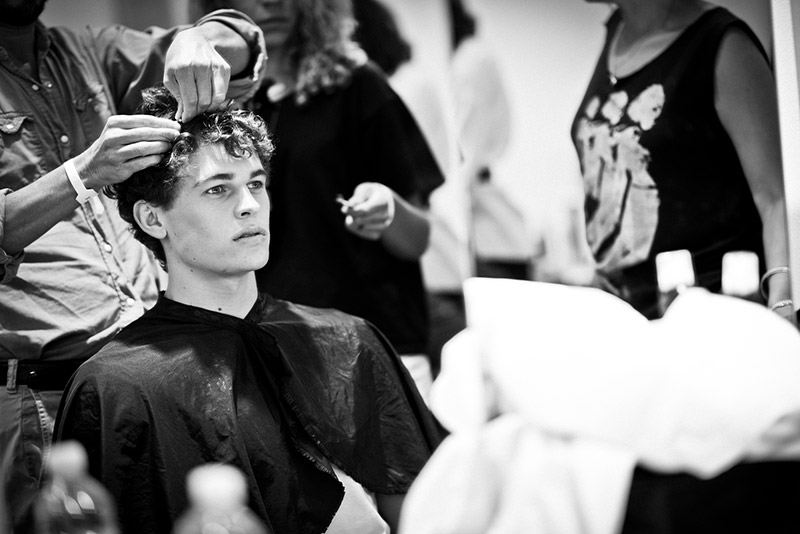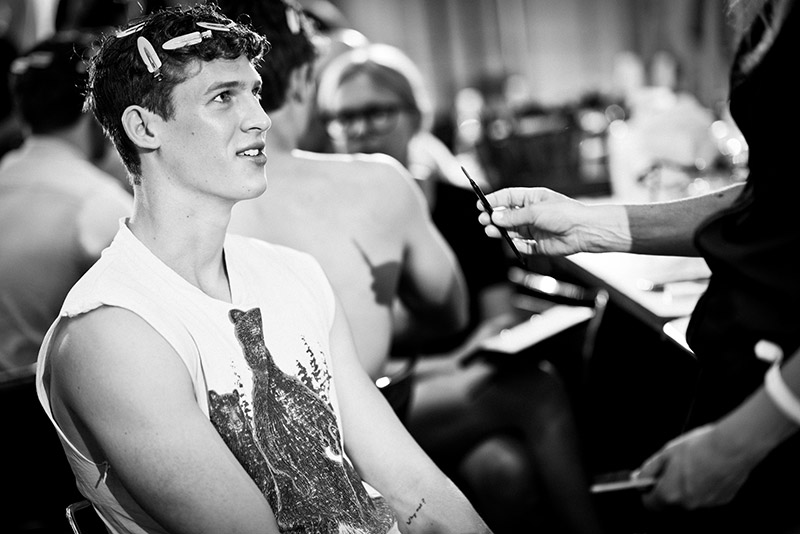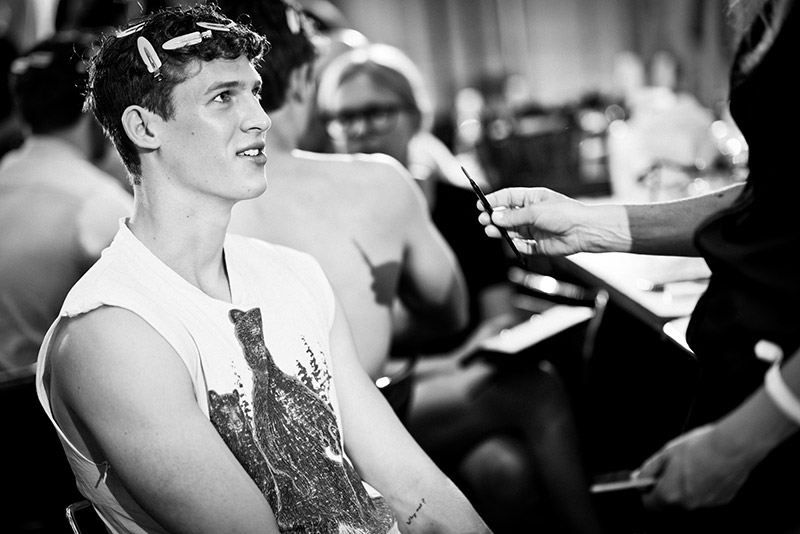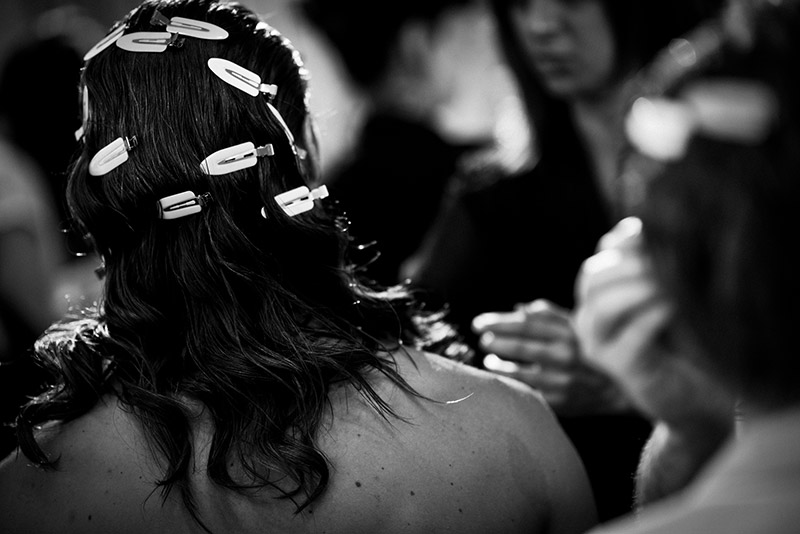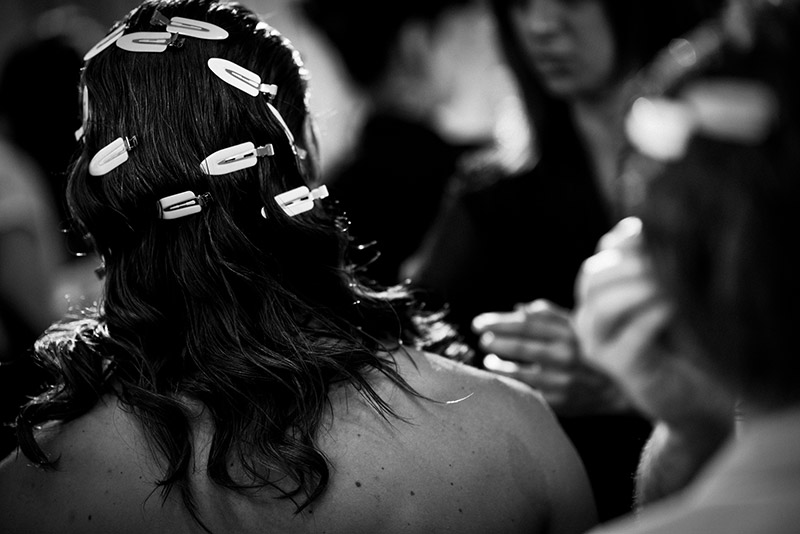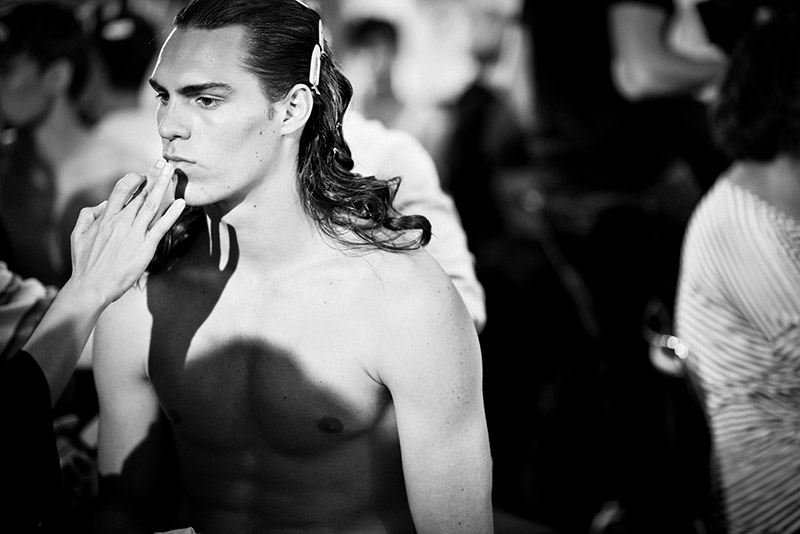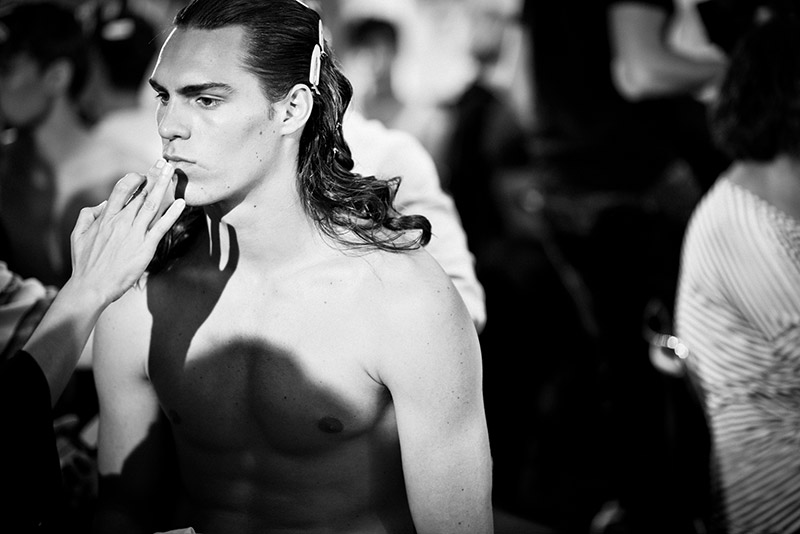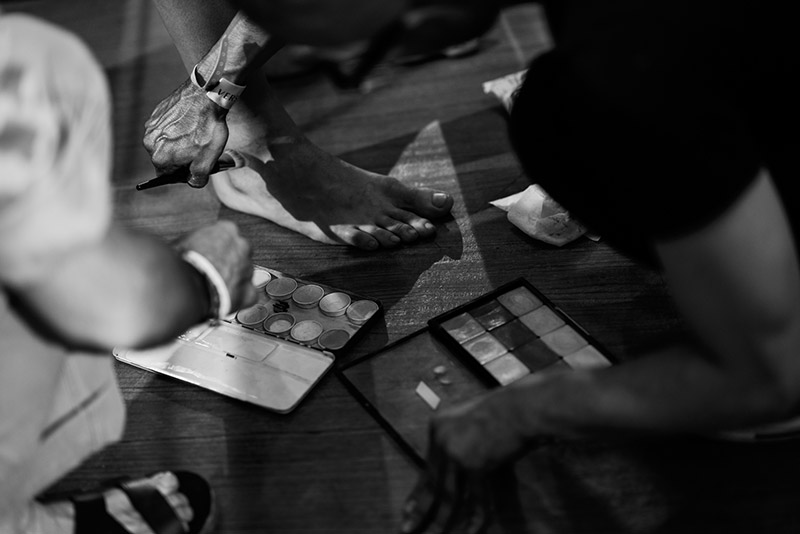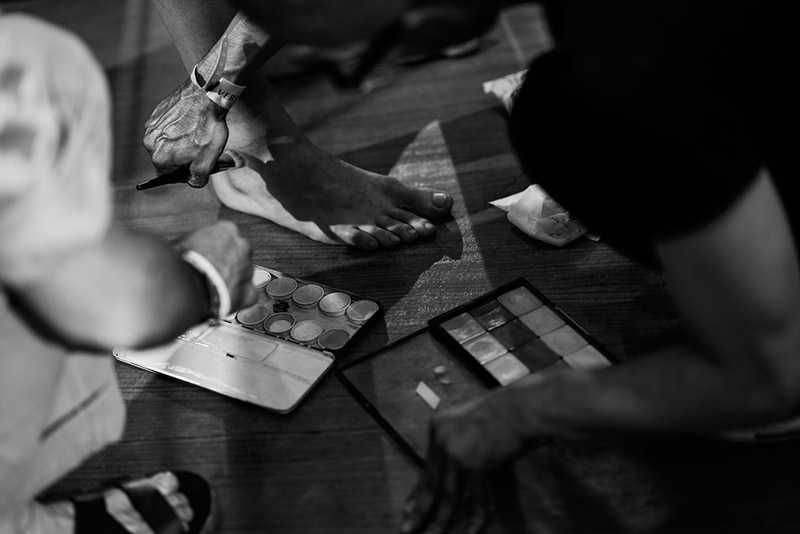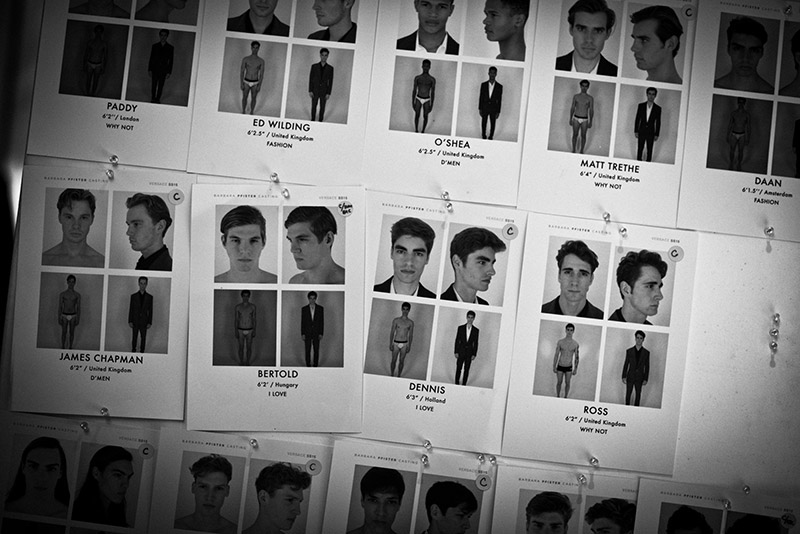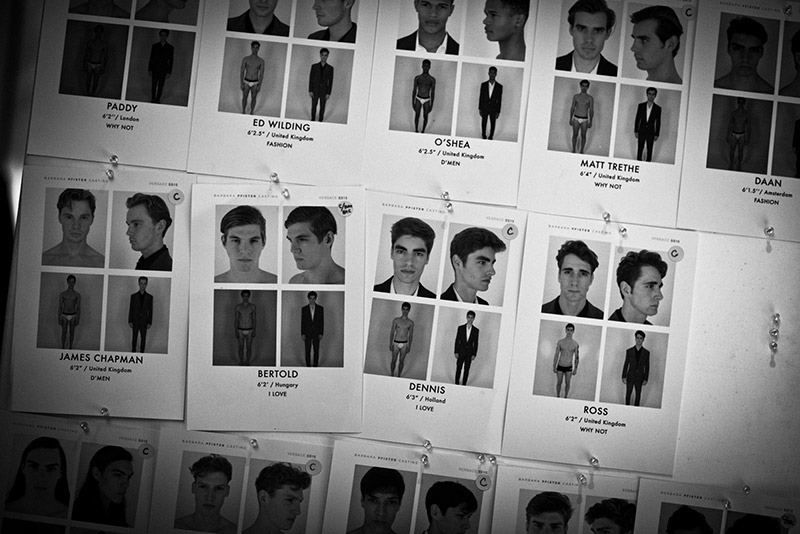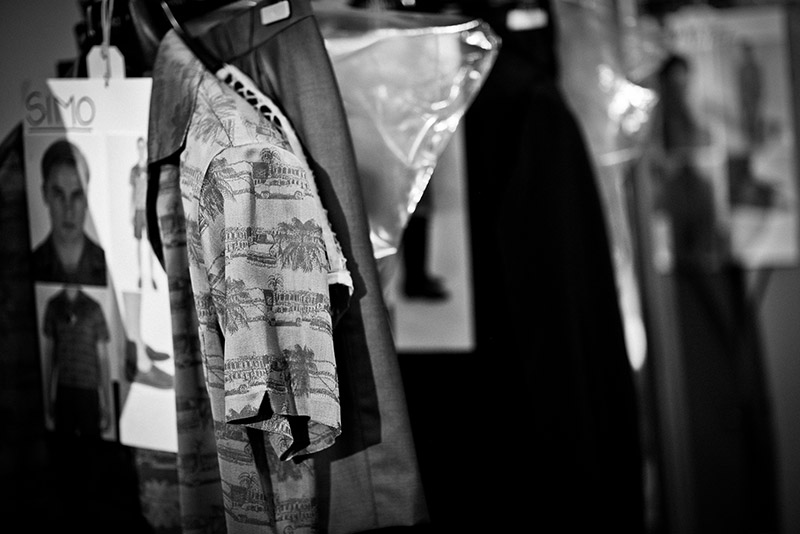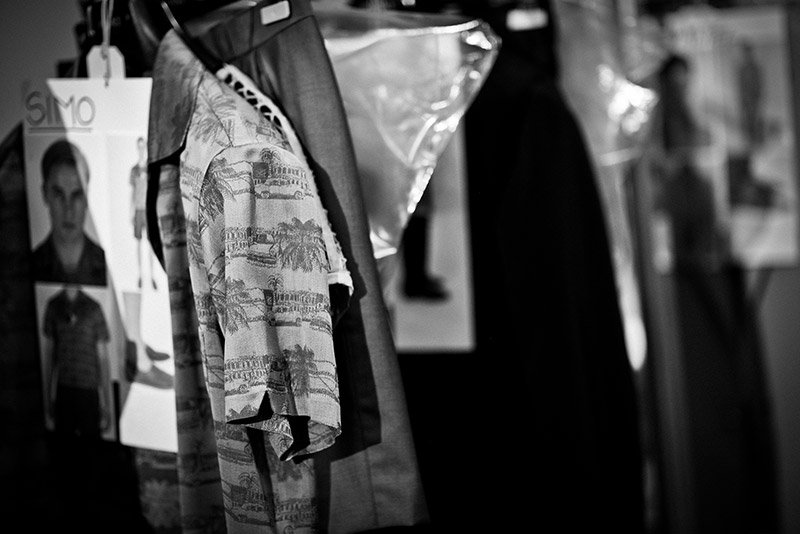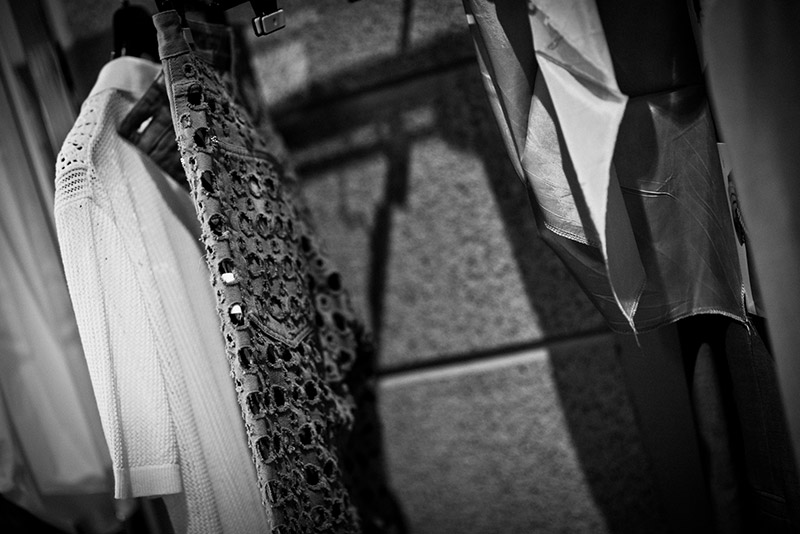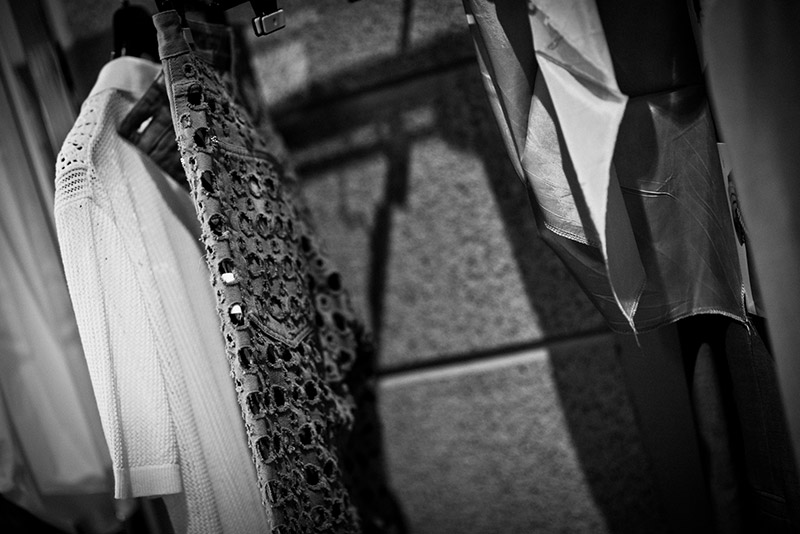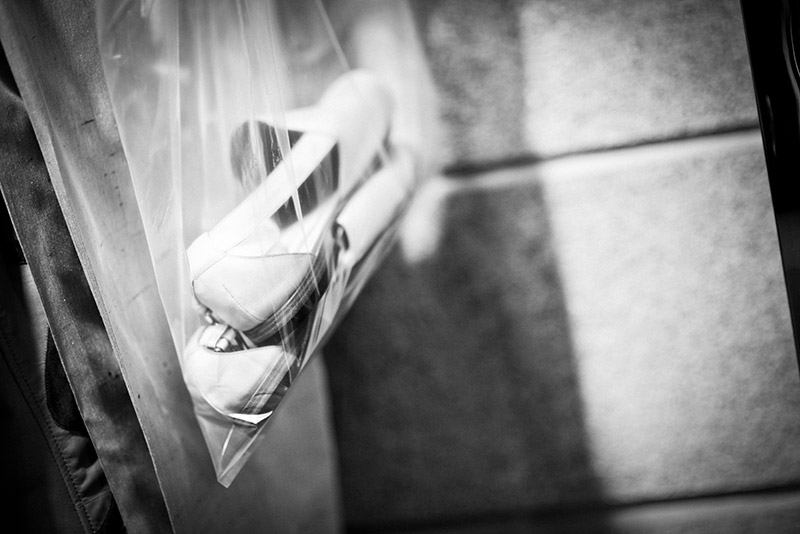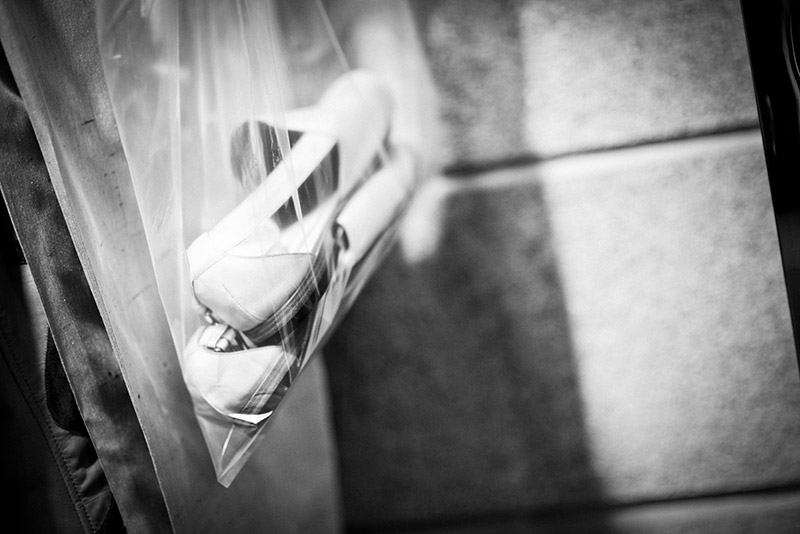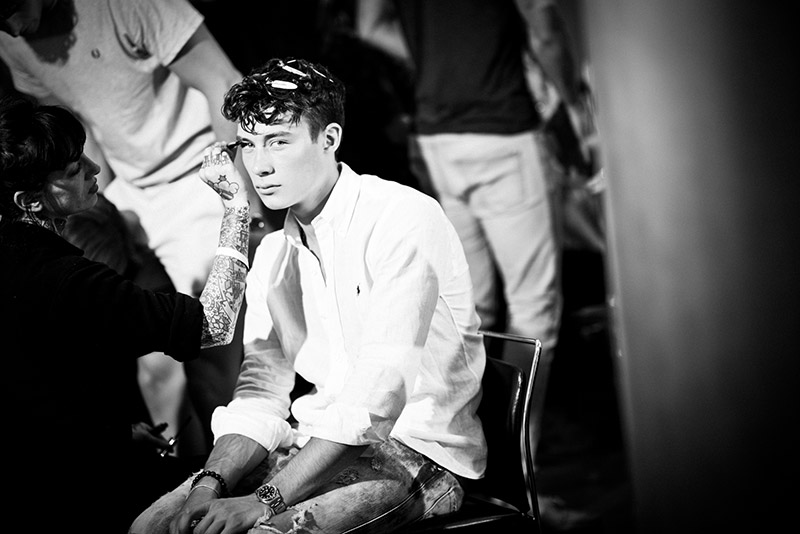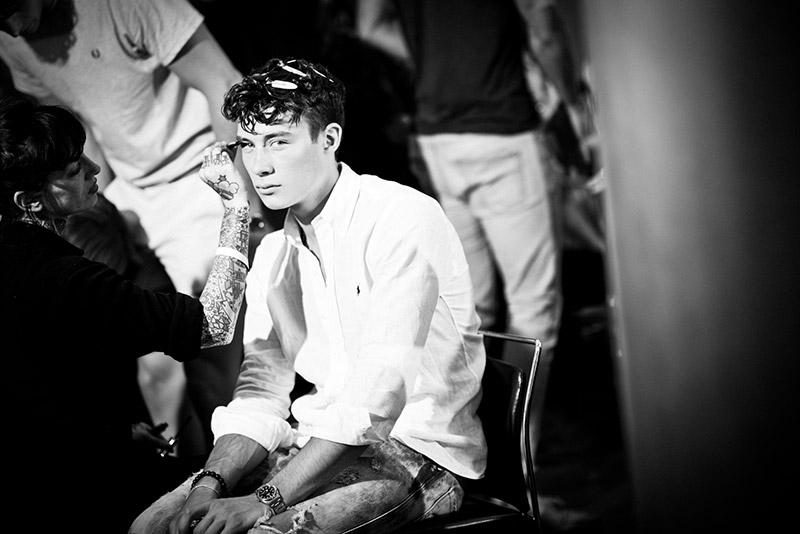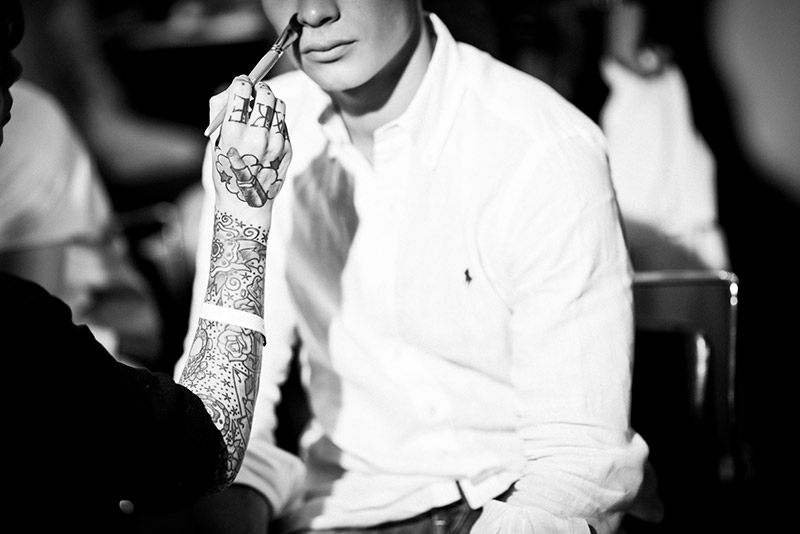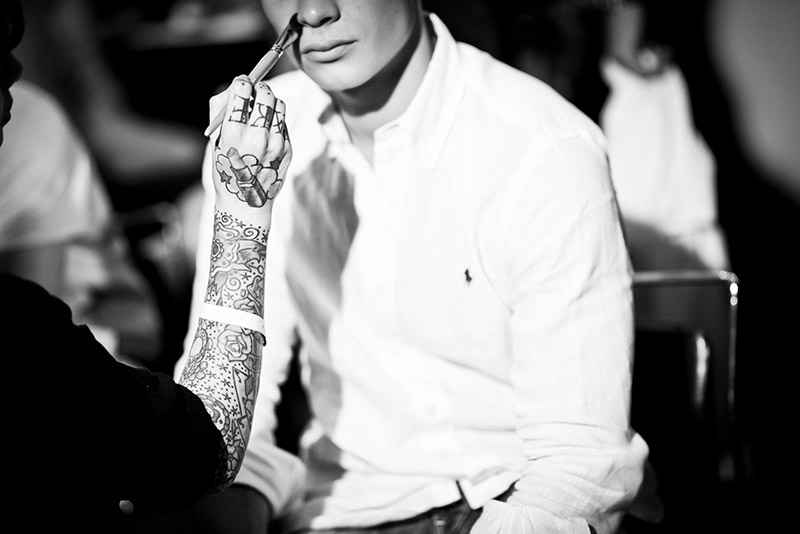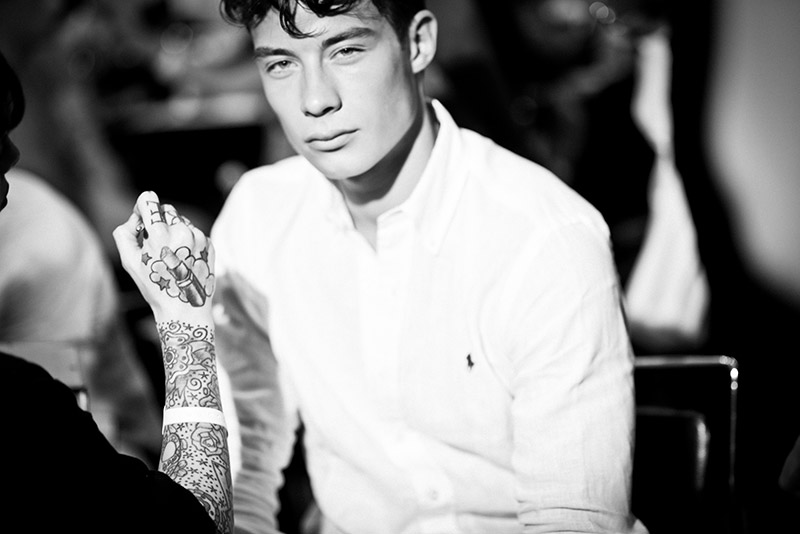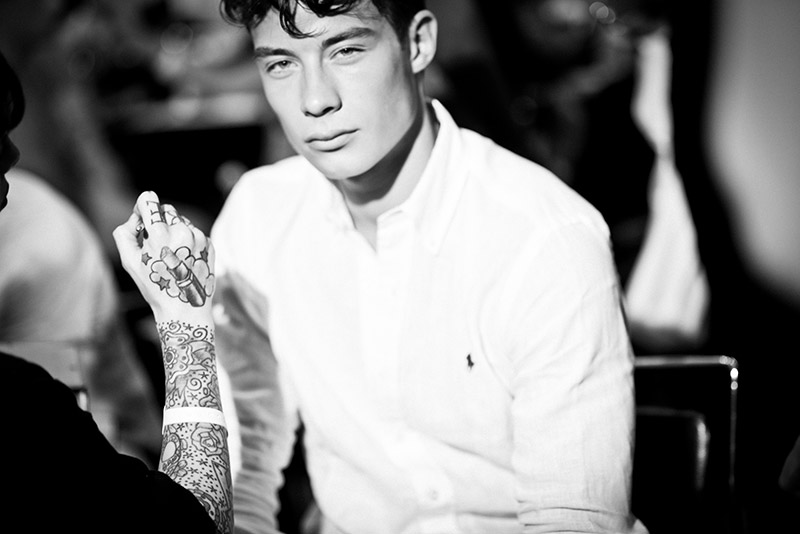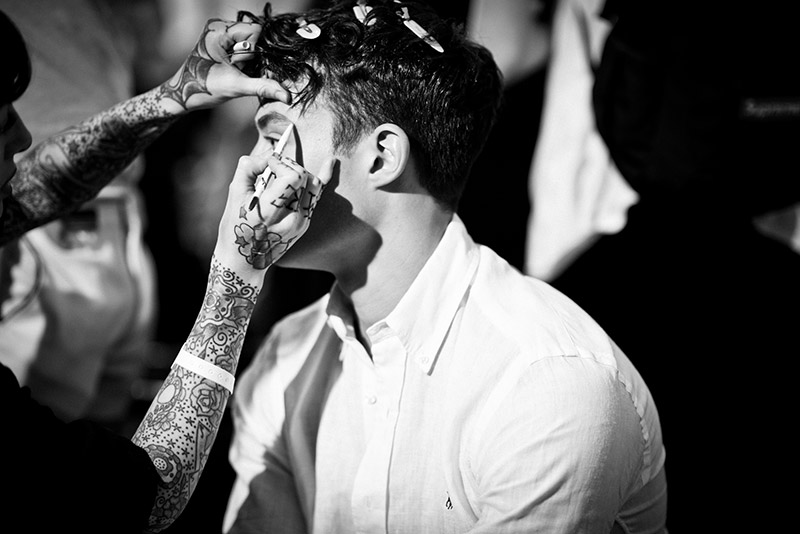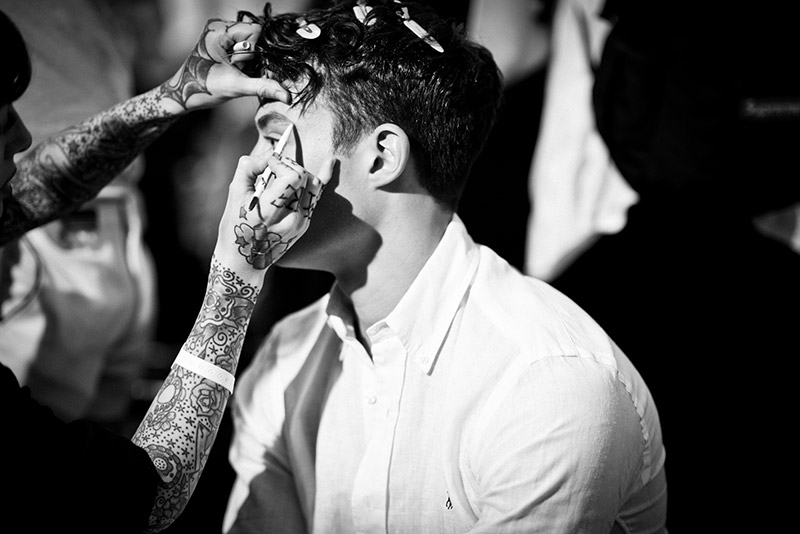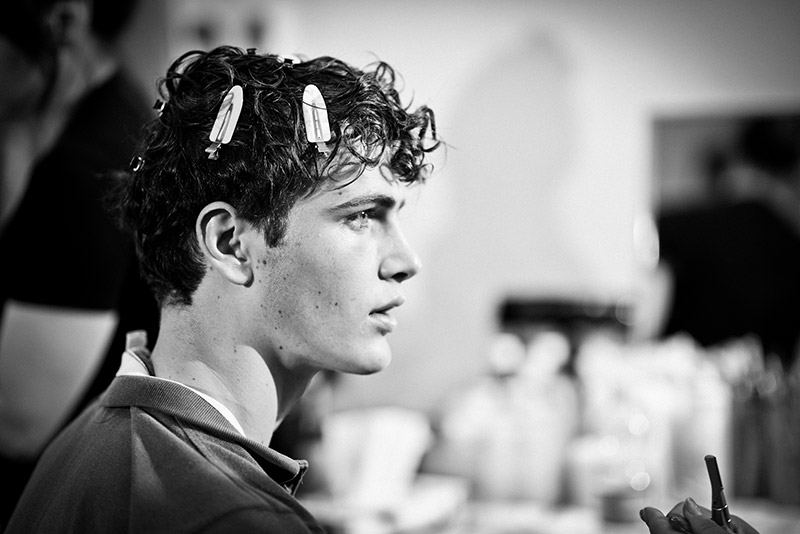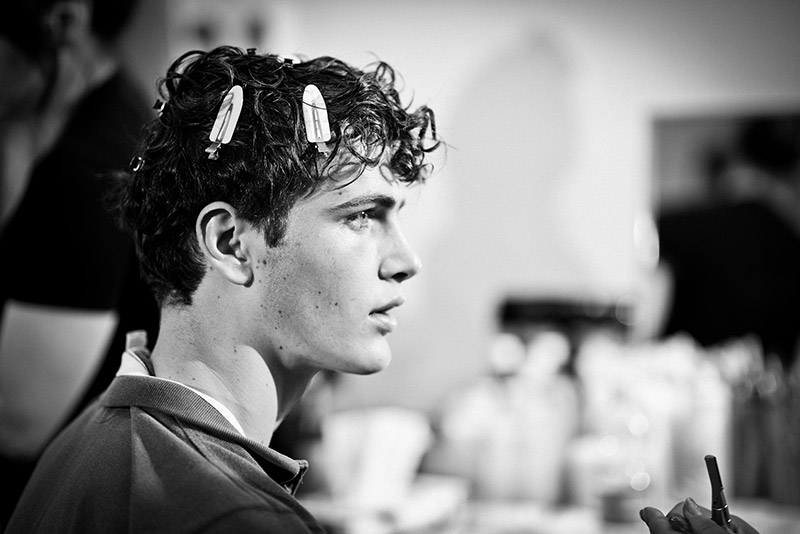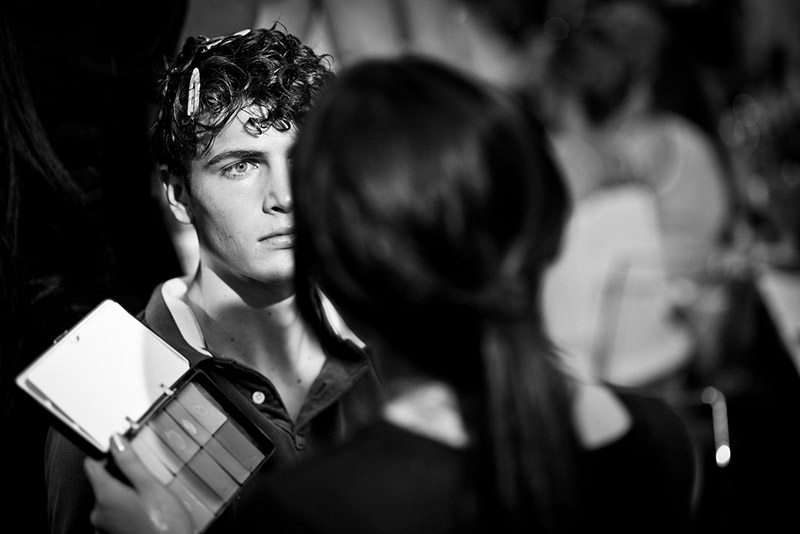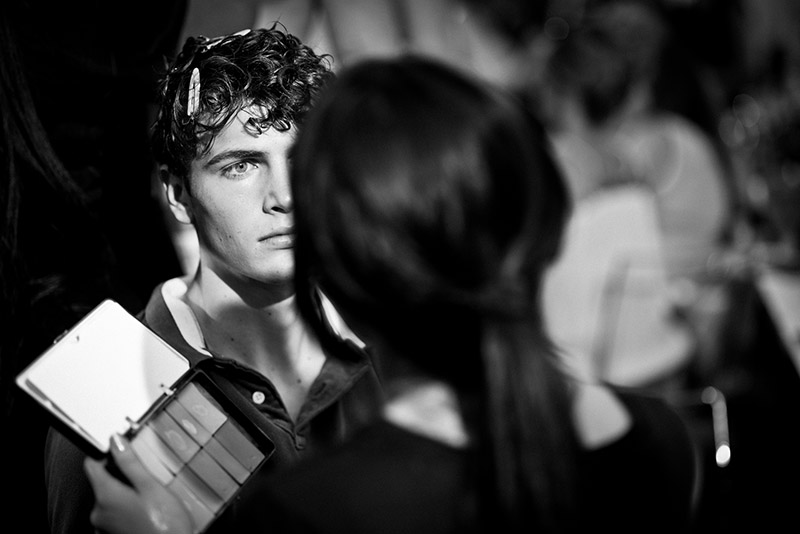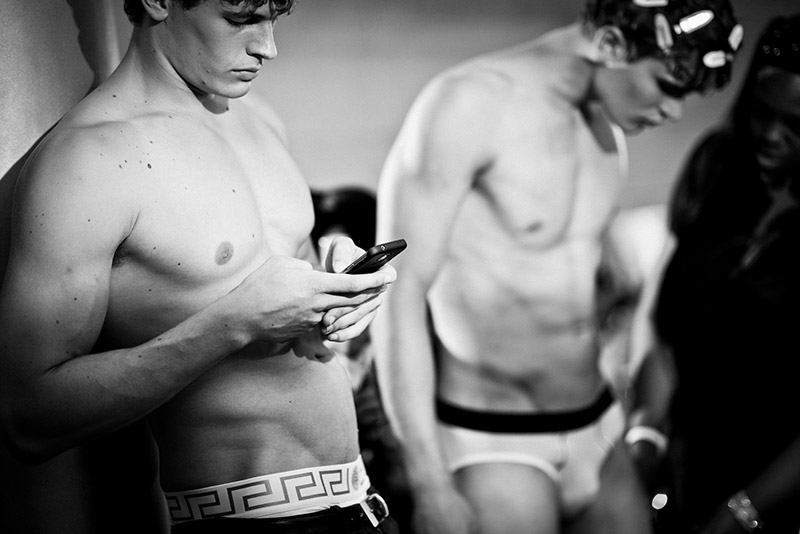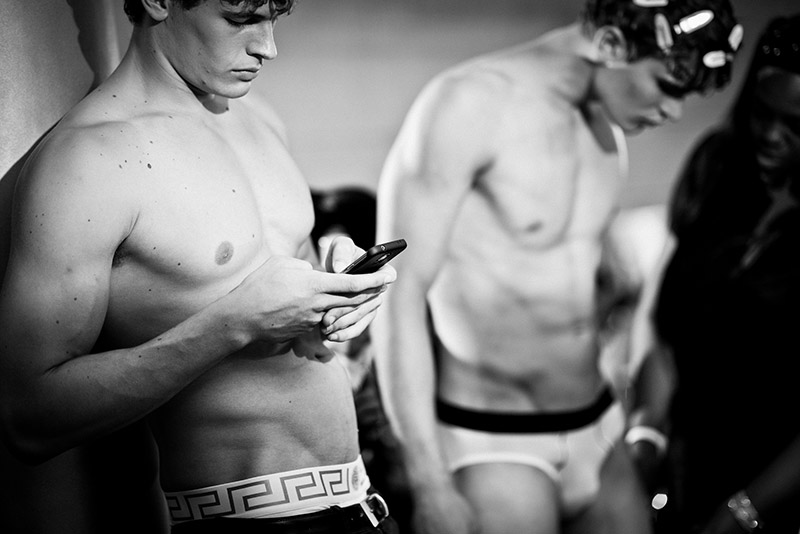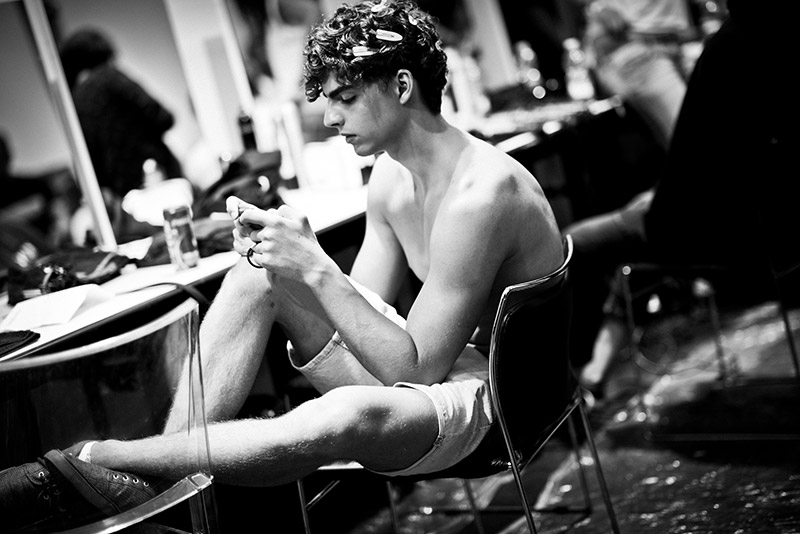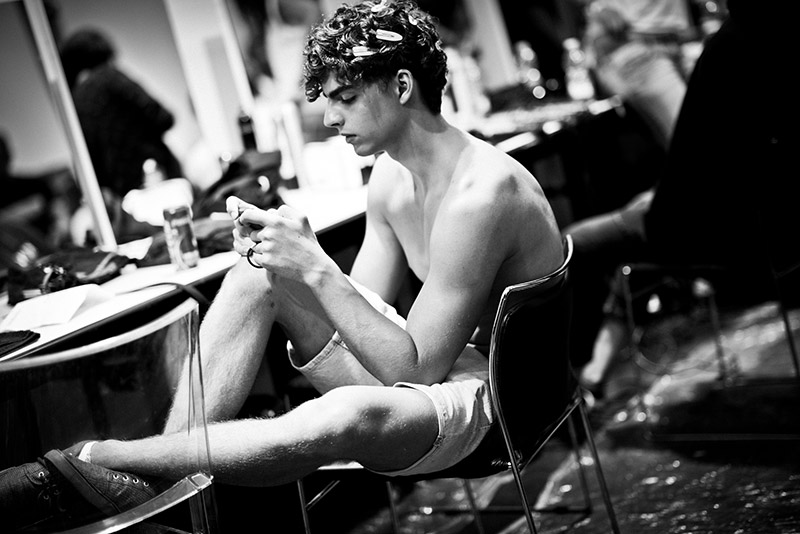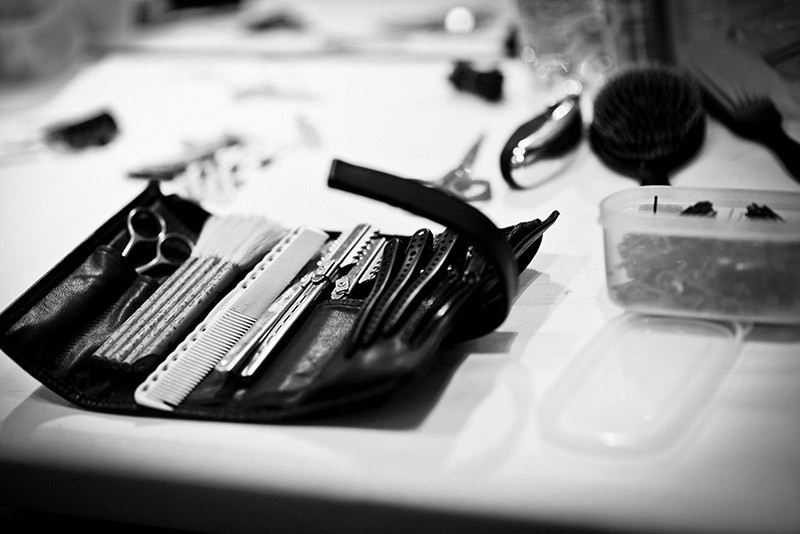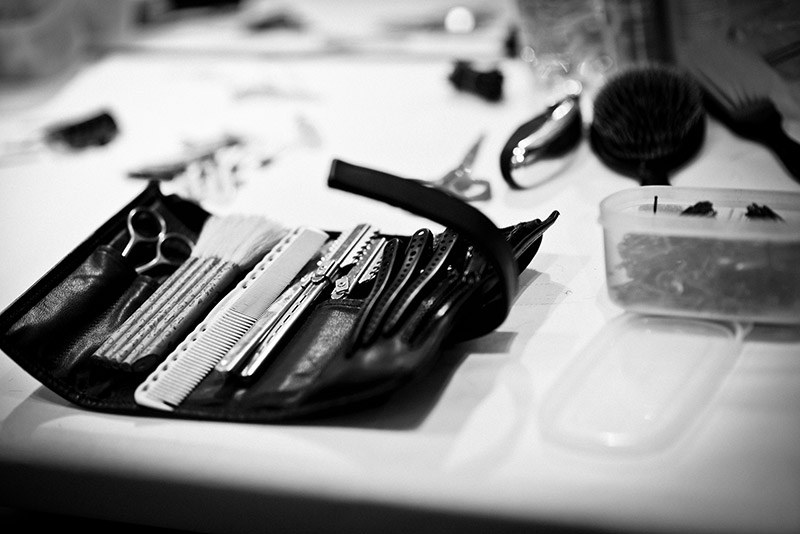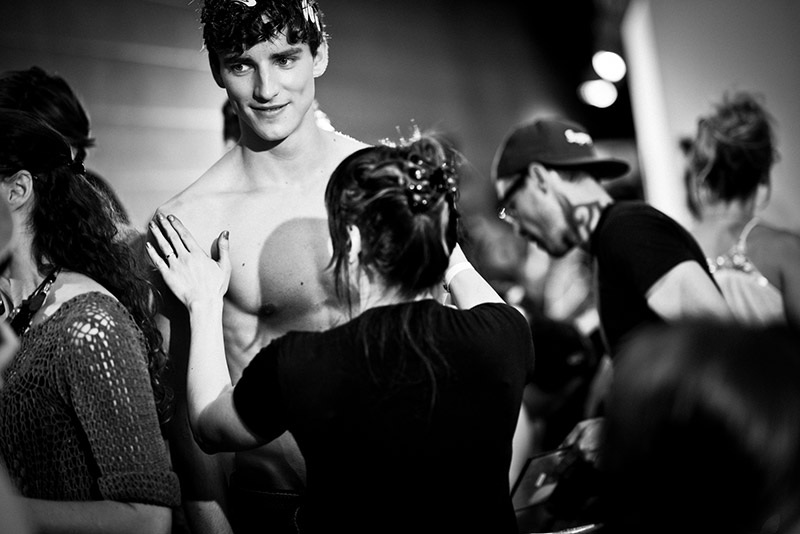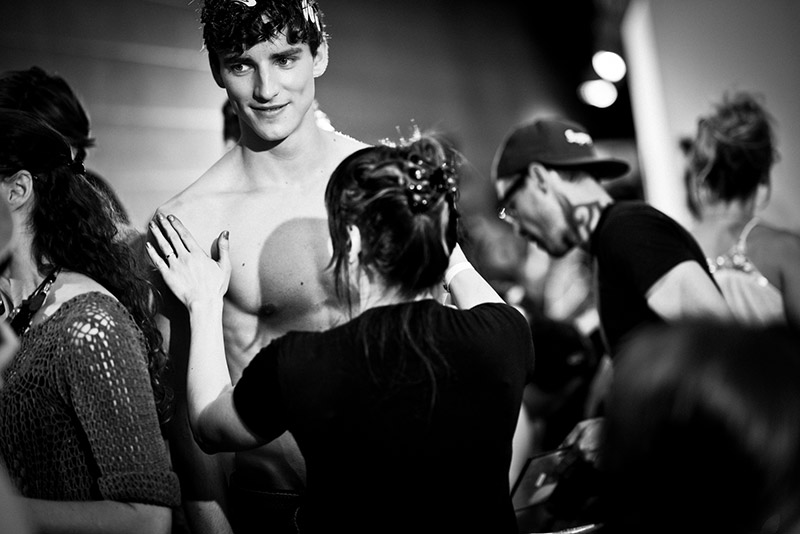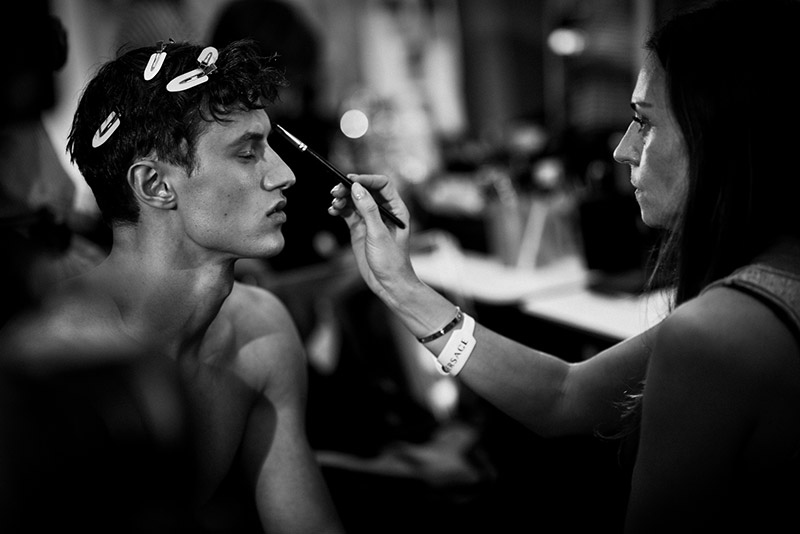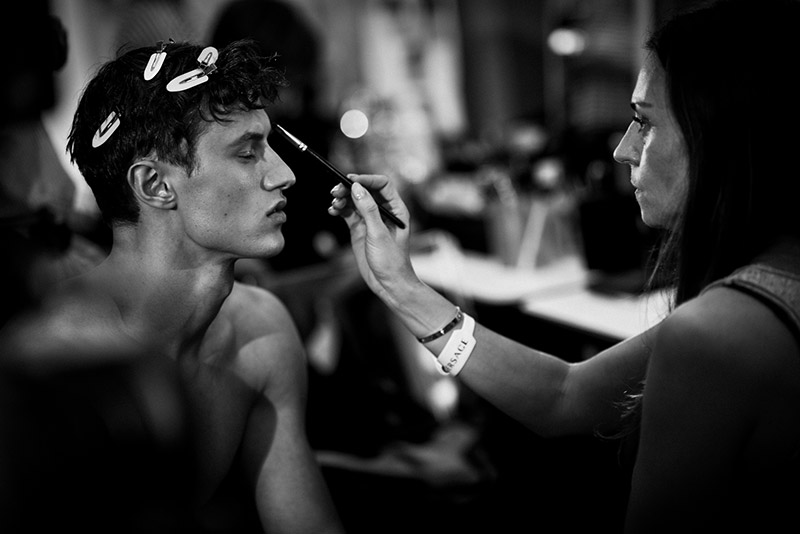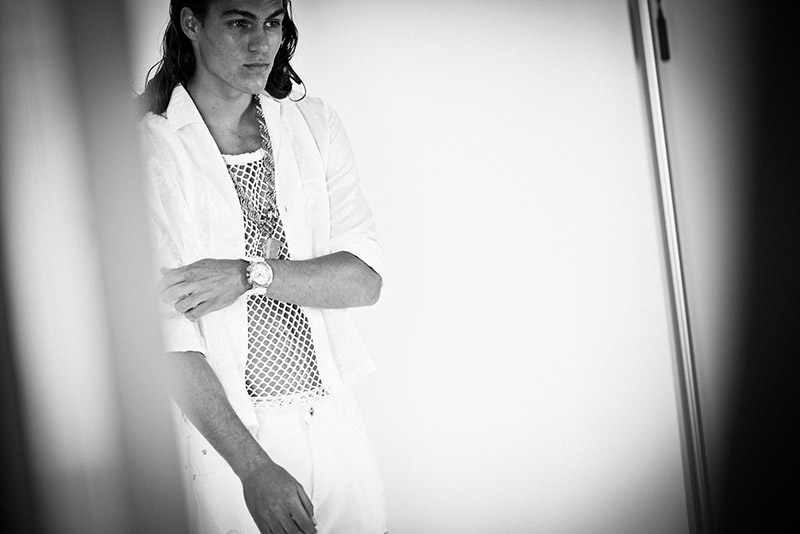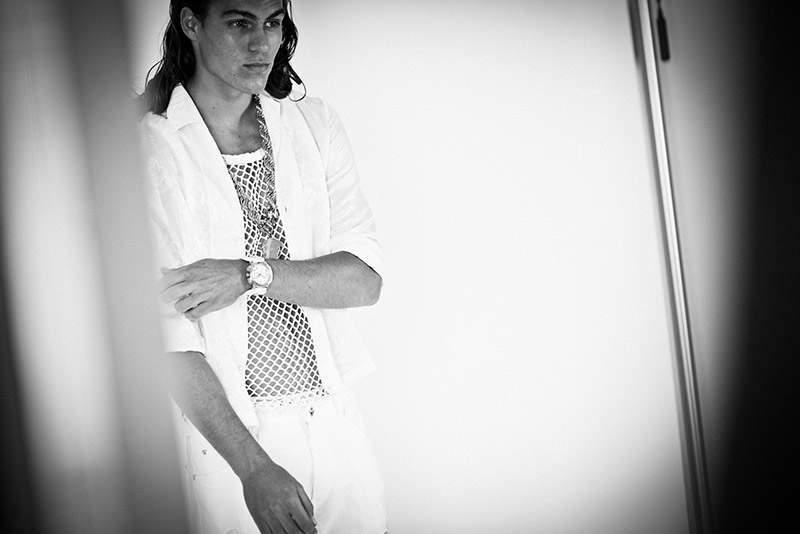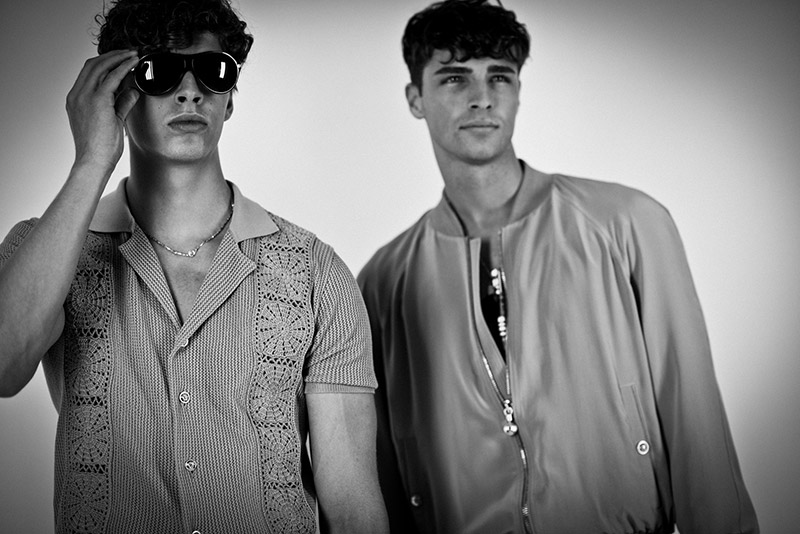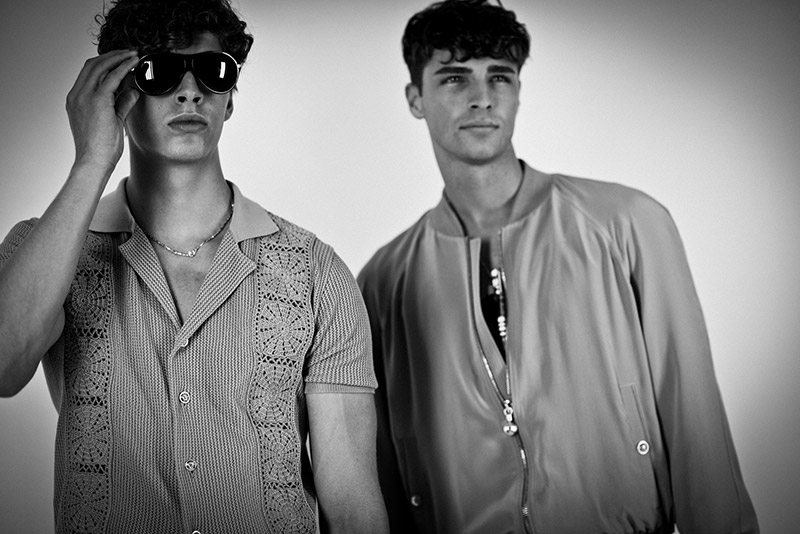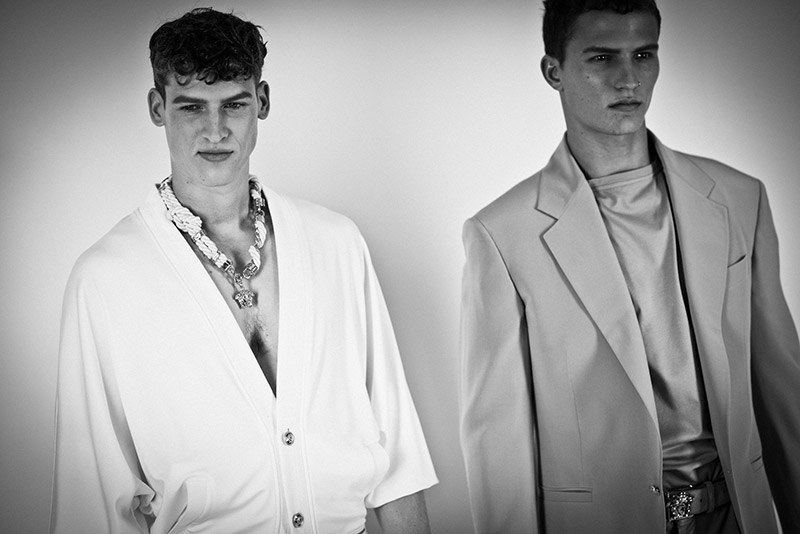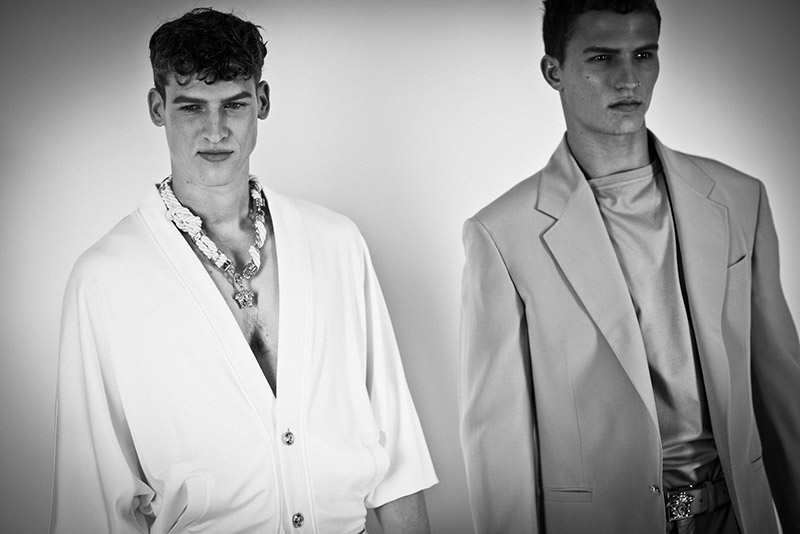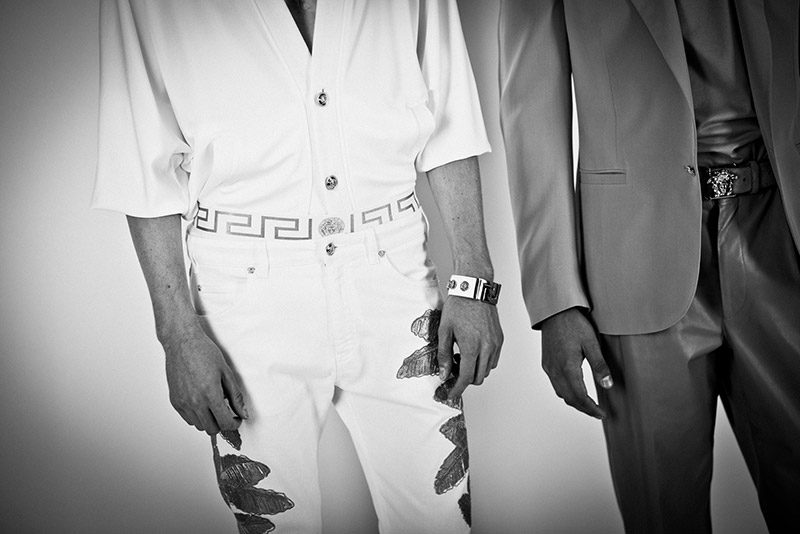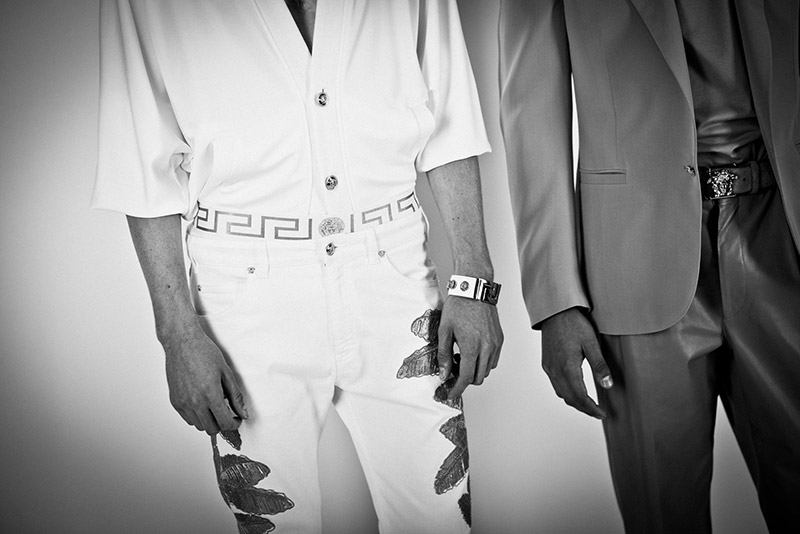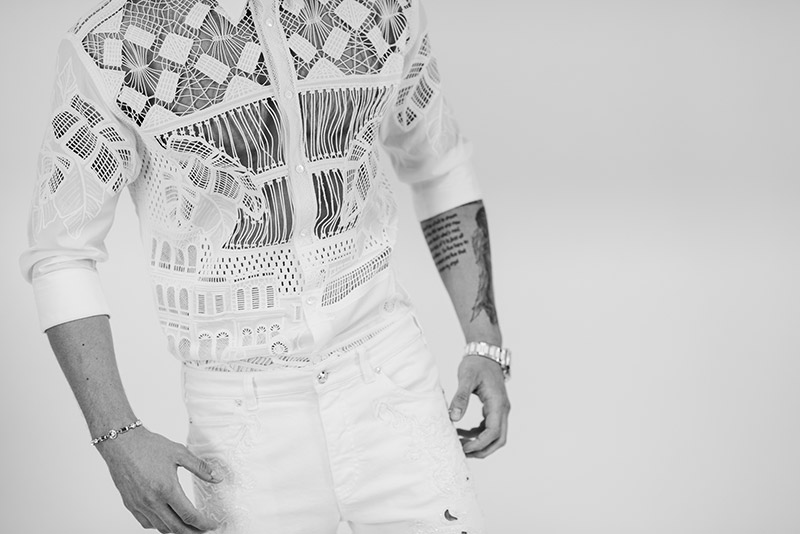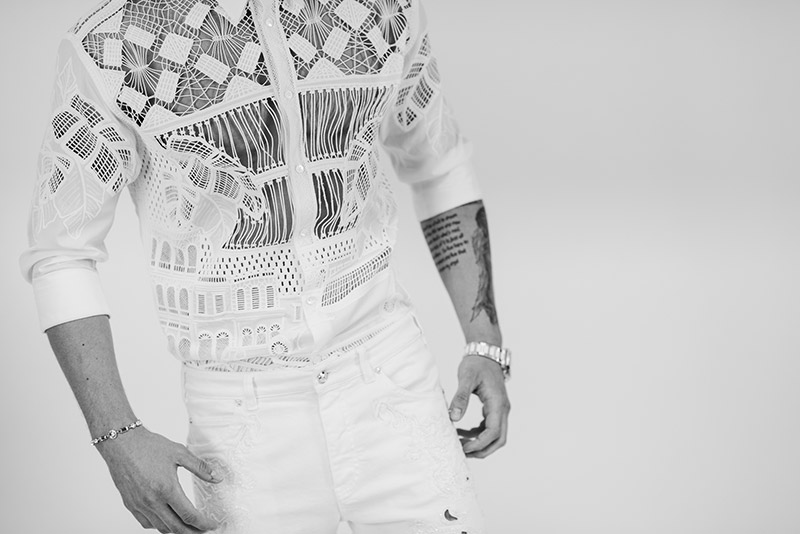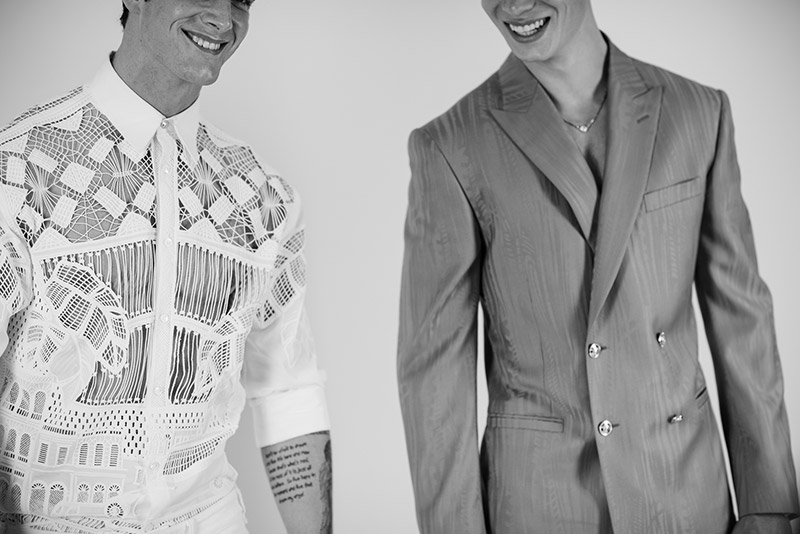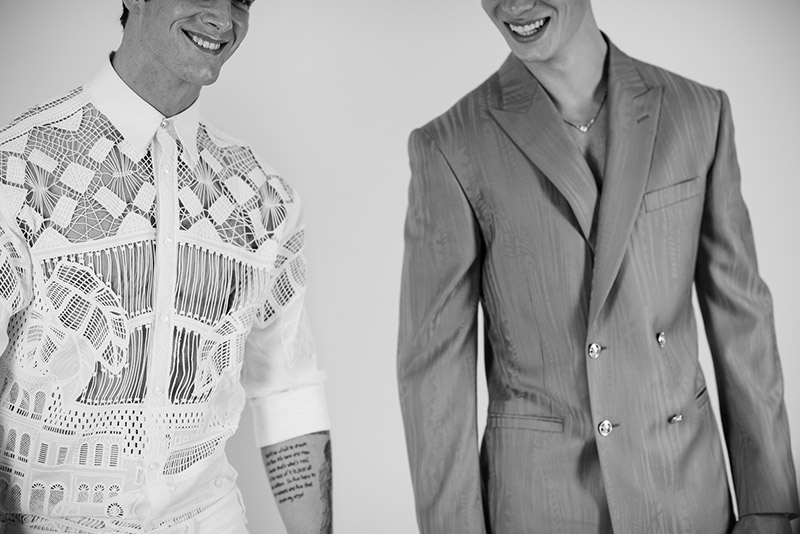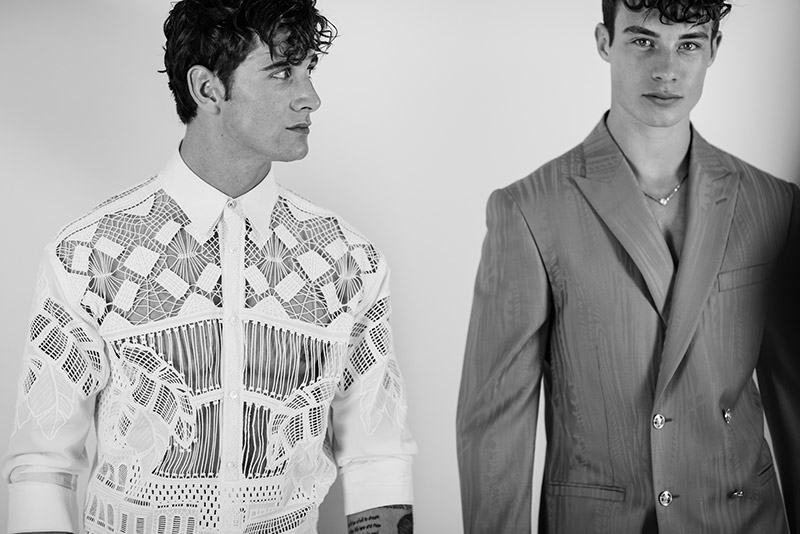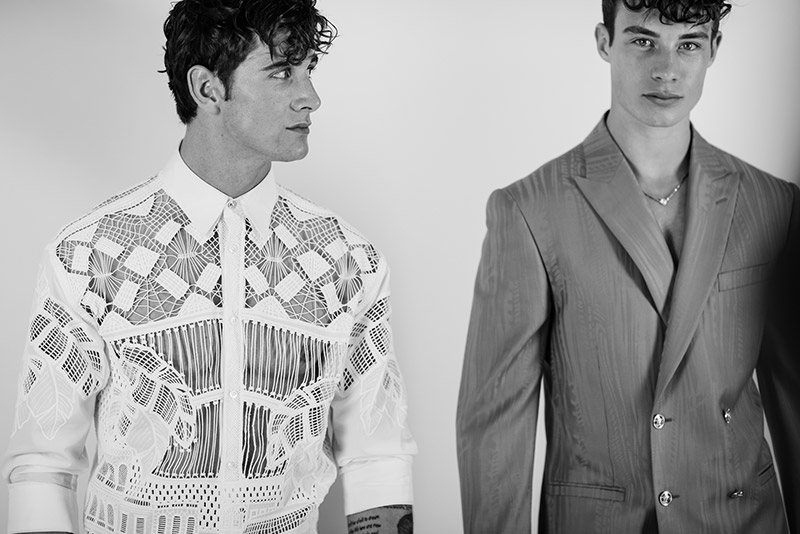 Versace show is always one of the most expected during Menswear Fashion Week in Milan. This one here was not an exception. Why? First, Creative Director Donatella Versace is worldwide known. Second but not last, the male models hitting down the catwalk leave you breathless. But let's focus on the collection…
These backstage pictures show a preview of what happened right after they were taken: road to a paradise called Cuba. This island country in the Caribbean inspired the designer for the (feminine) spring/summer 2015 collection. Yes, feminine because of the different shades of pink and white –specially on total look suits–, the luxury of the fabrics or the use of broderie anglaise on pants, just to name a few. The other side of the collection, much more masculine, were the night looks with black as the main colour, leather perfecto jackets and double breasted blazers. But we can't forget about other detailed accessories from this Italian brand like underwear, swimwear and branded towels, among others. Now the Versace total look is done.
Photos by Carola Fingerhut de Armas for Fucking Young!
Words by Anaïs Serrano.