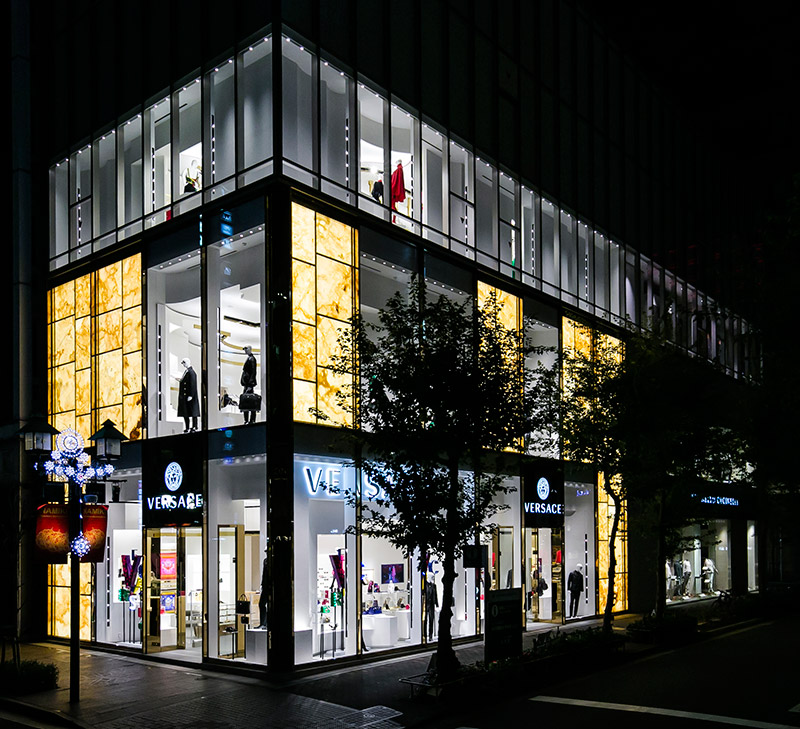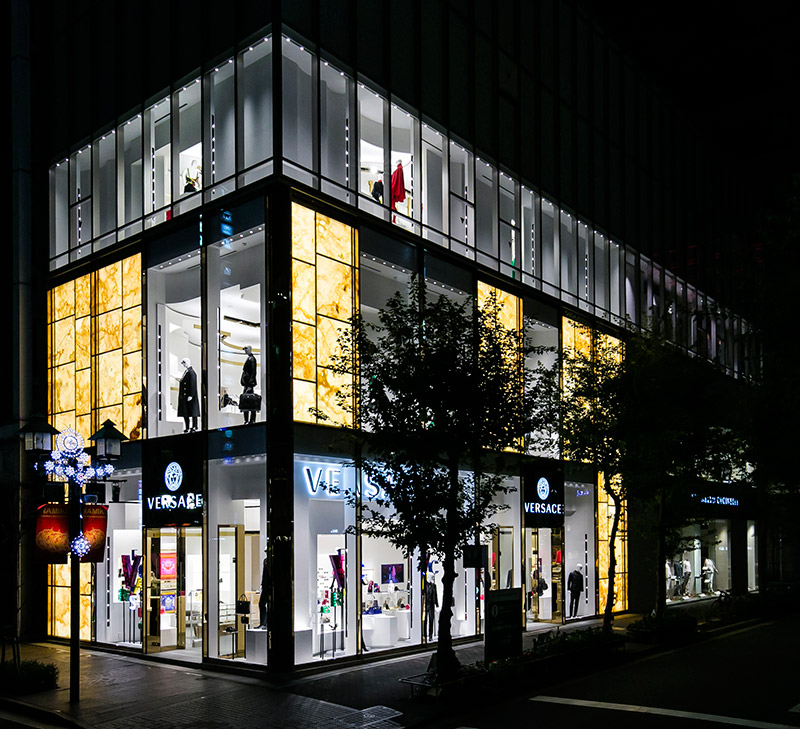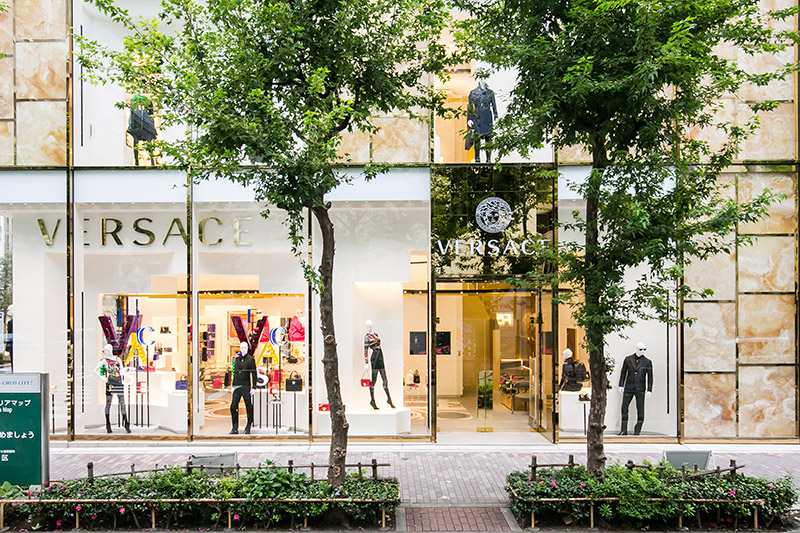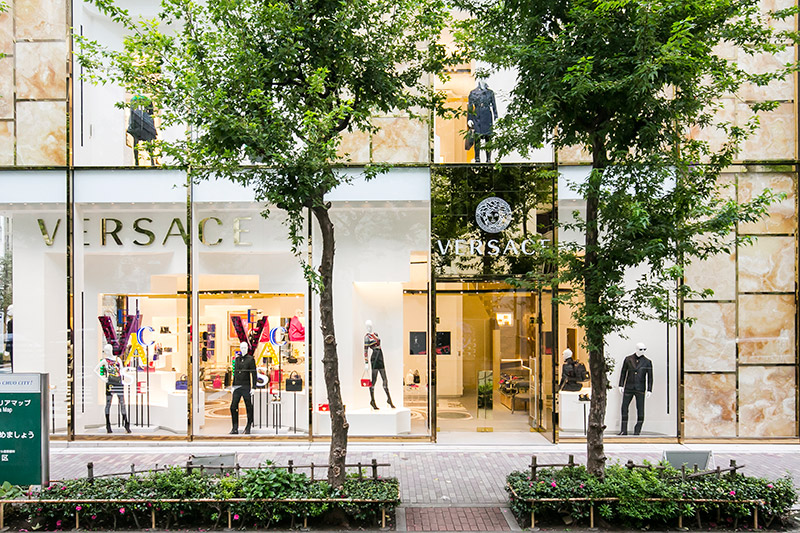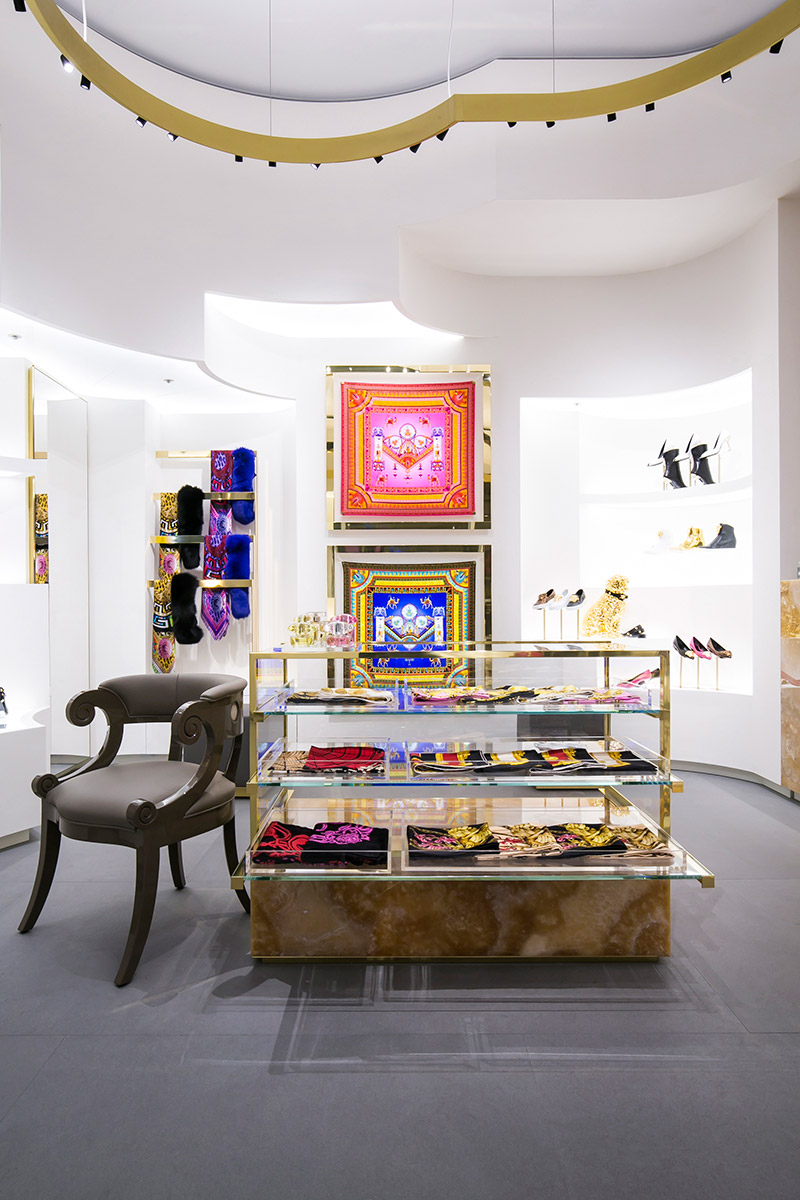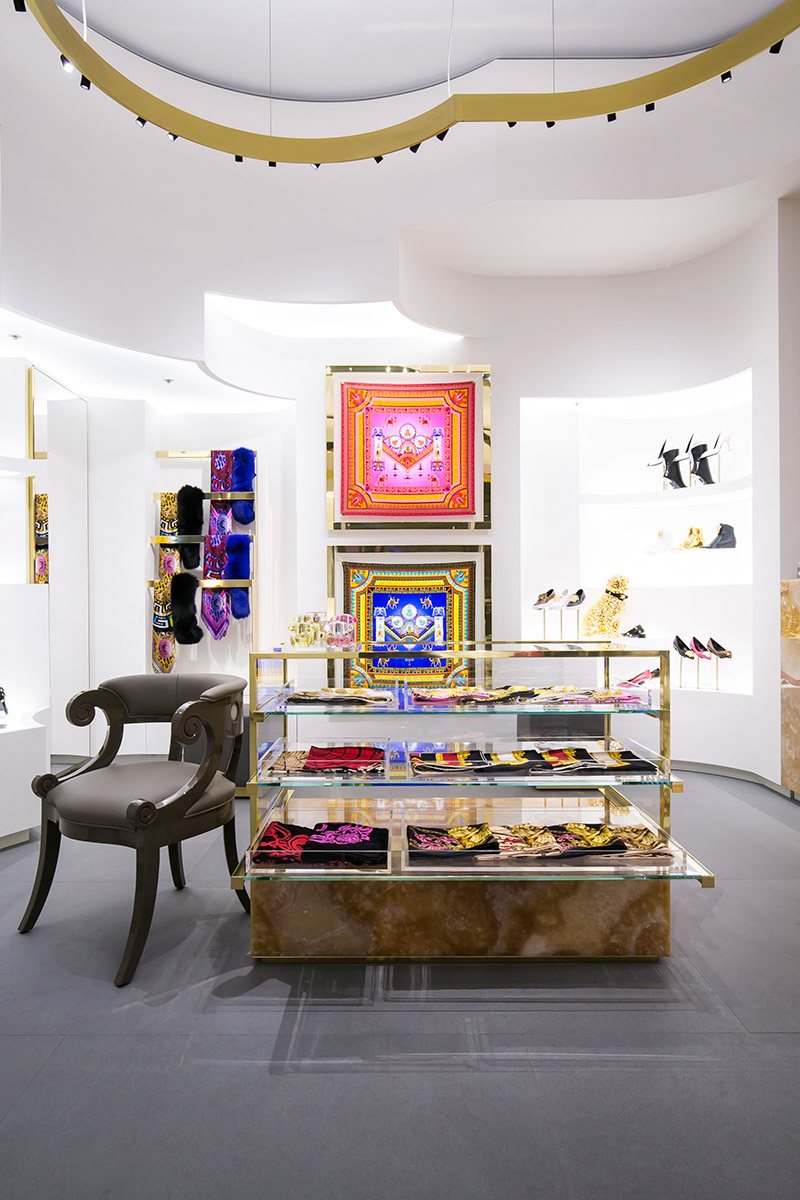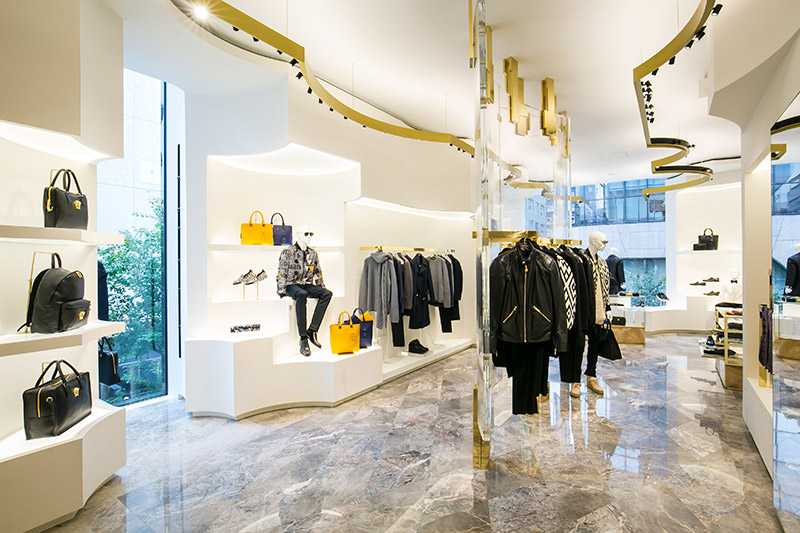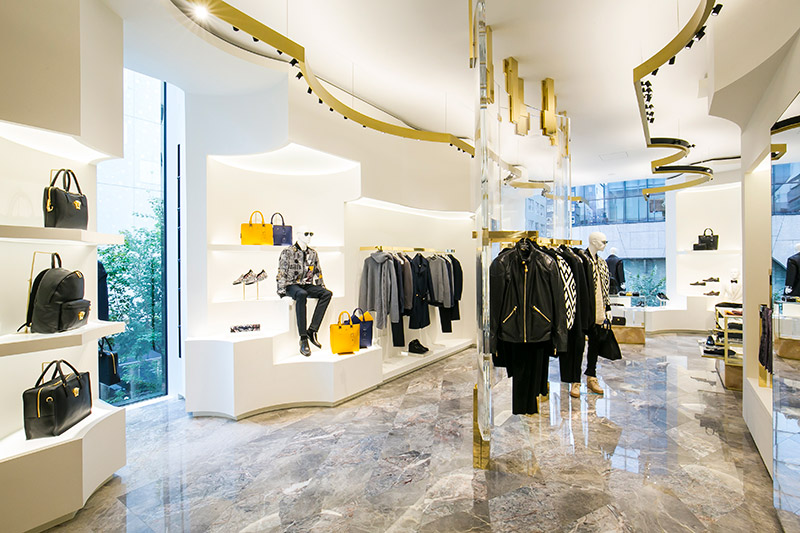 Versace opens a new boutique in Tokyo Ginza in the store concept conceived by Donatella Versace in collaboration with English architect Jamie Fobert.
The boutique occupies an area of 430 square metres, skilfully blending the opulence and traditional architectural values of Italy with the dynamism and energy of Versace today. Marble mosaics, brass and perspex create a luxurious and contemporary ambience in which to present the Versace prêt-à-porter collections and accessories for men and women.
"I just adore the design concept of the new Versace Stores, which pays tribute to Italy's cultural heritage. In fulfilling this project Jamie Fobert has created a space in which the new Versace spirit can take flight. For me the boutique suggests an uninterrupted dialogue between our past and our future, between me and Jamie Fobert and obviously between Versace and our clients", observes Donatella Versace.