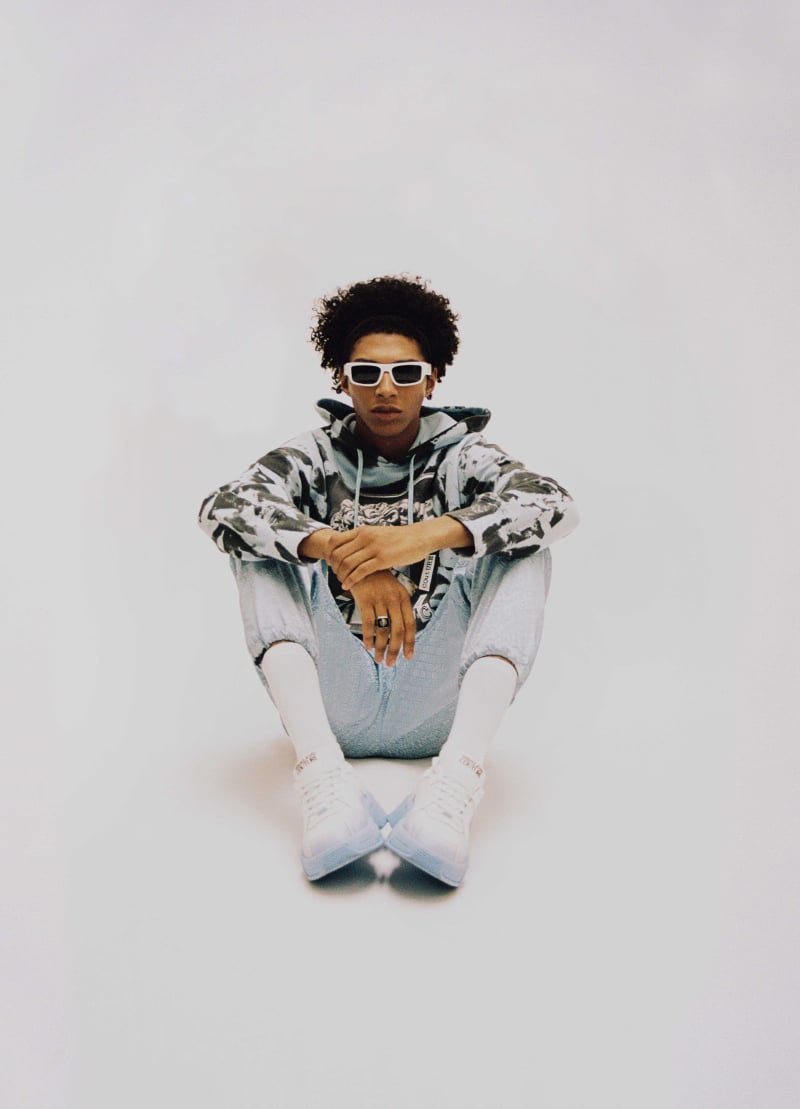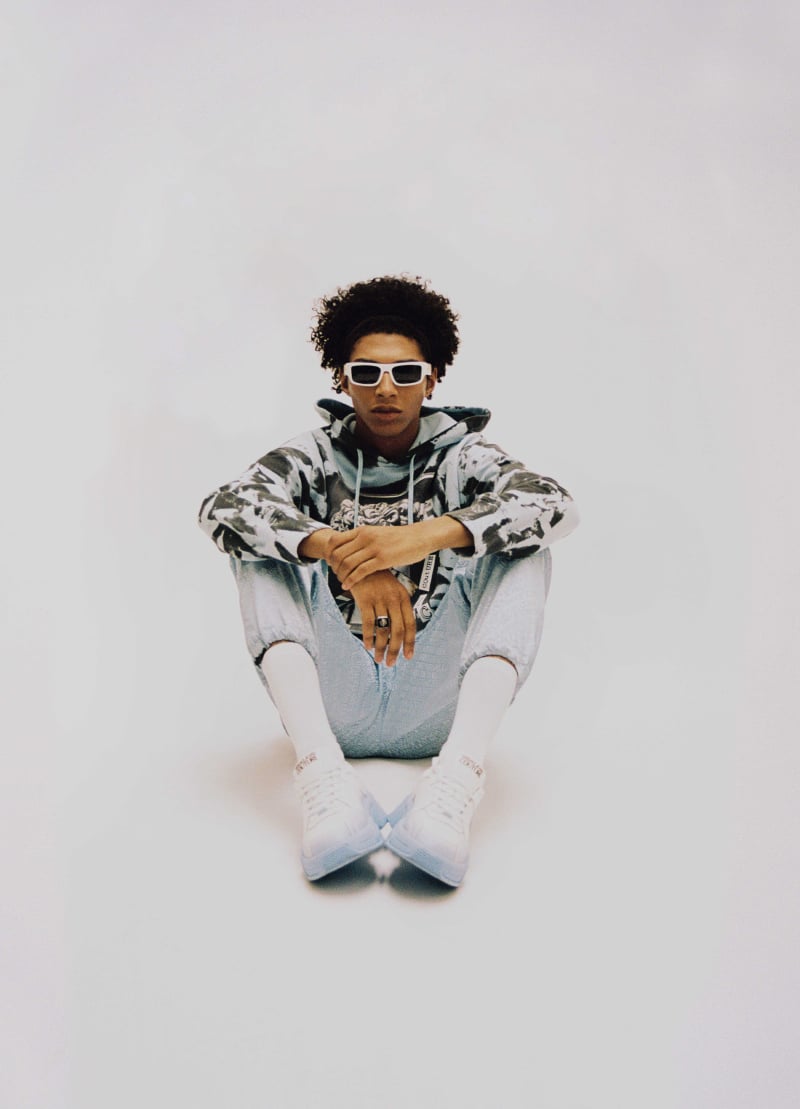 Versace Jeans Couture presents a new capsule collection created in collaboration with artist Hey Reilly.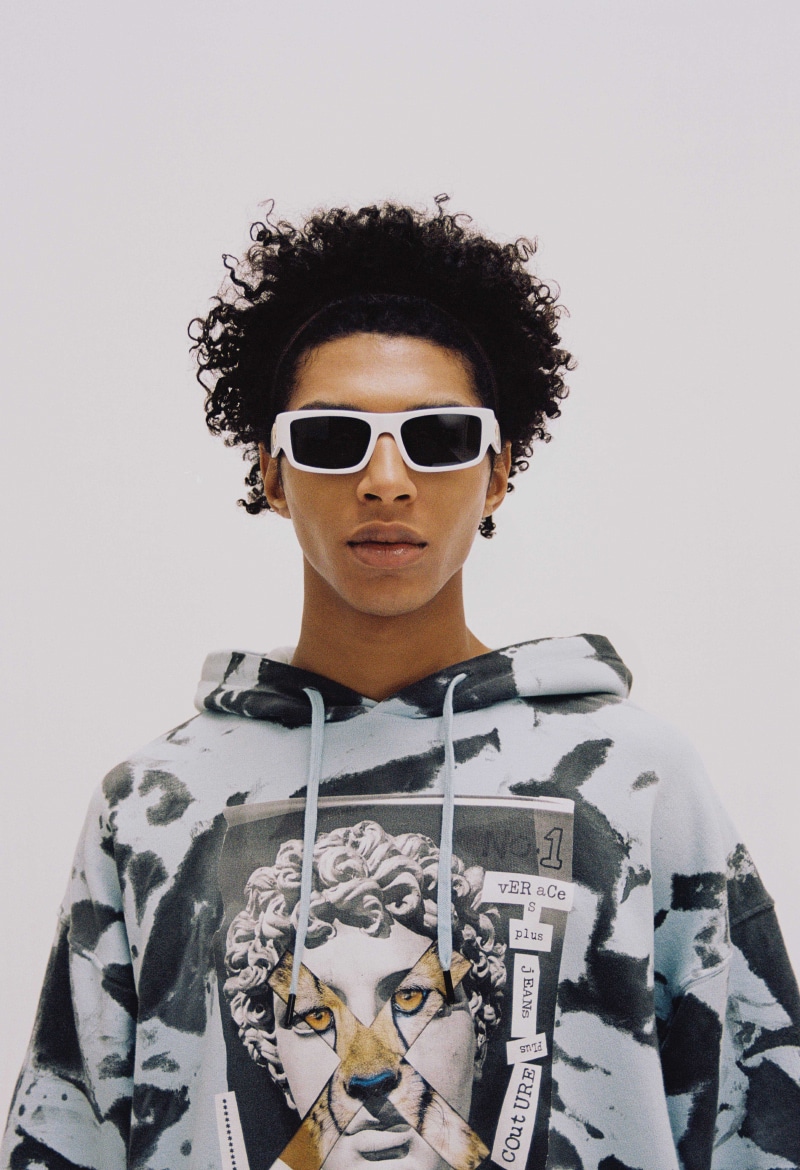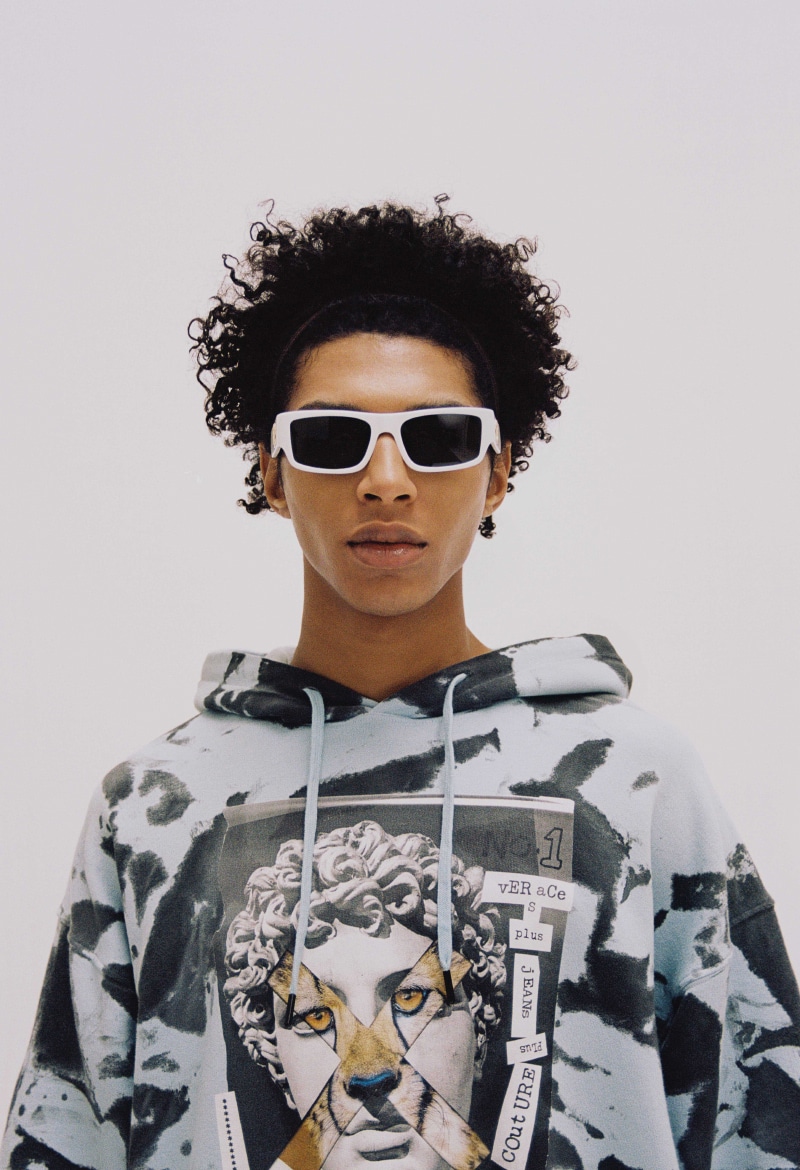 Digital creative and social media maven Hey Reilly has created ironic, tongue-in-cheek prints that are placed on plush jersey T-shirts and hoodies. Sharp and irreverent, the designs are influenced by the DJ culture of remixing, scratching, and sampling. Disrupting the flow of history, the graphics collage regal portraits with modern-day photography and Pop culture slogans.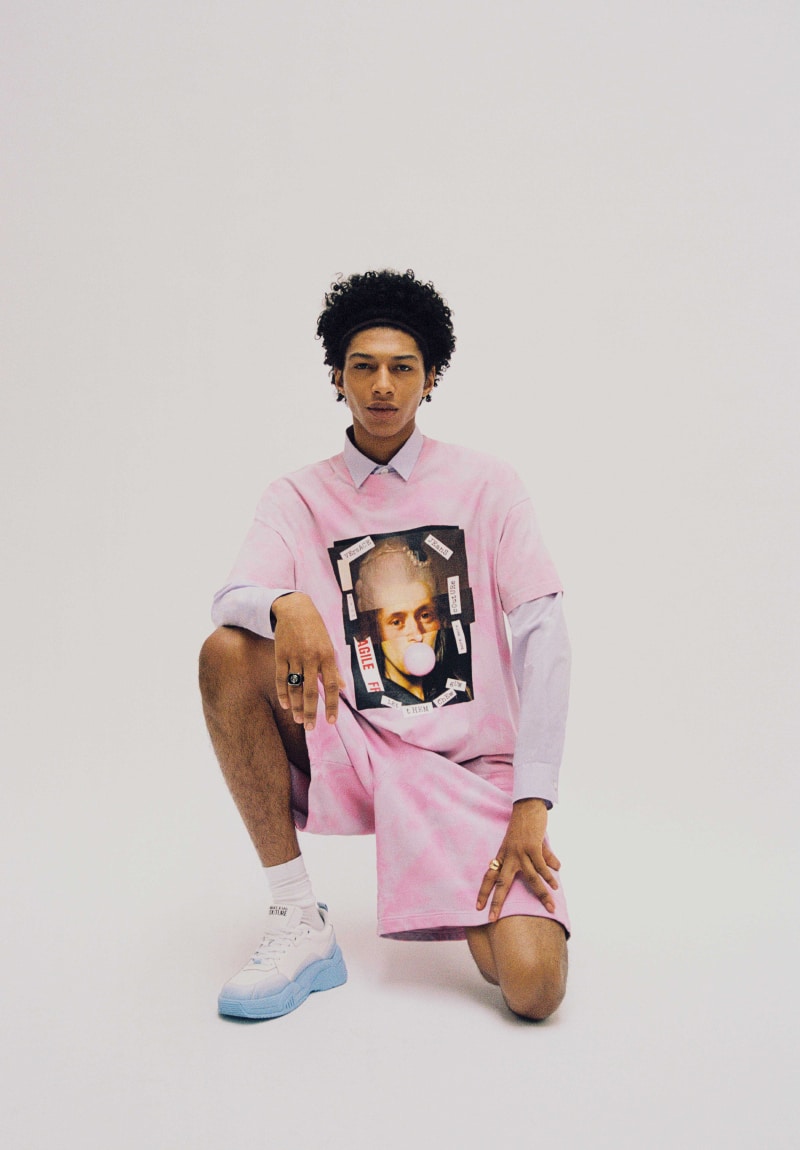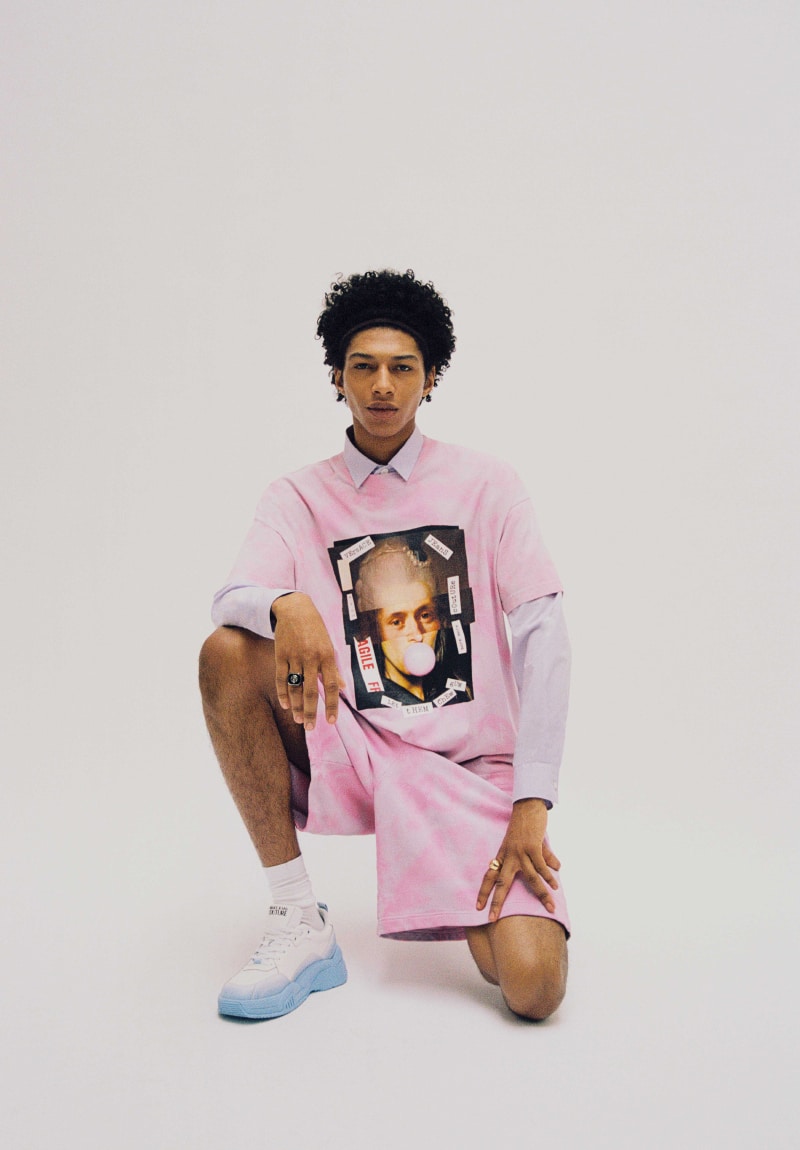 Campaign imagery features the capsule pieces captured on film by photographer Davit Giorgadze.