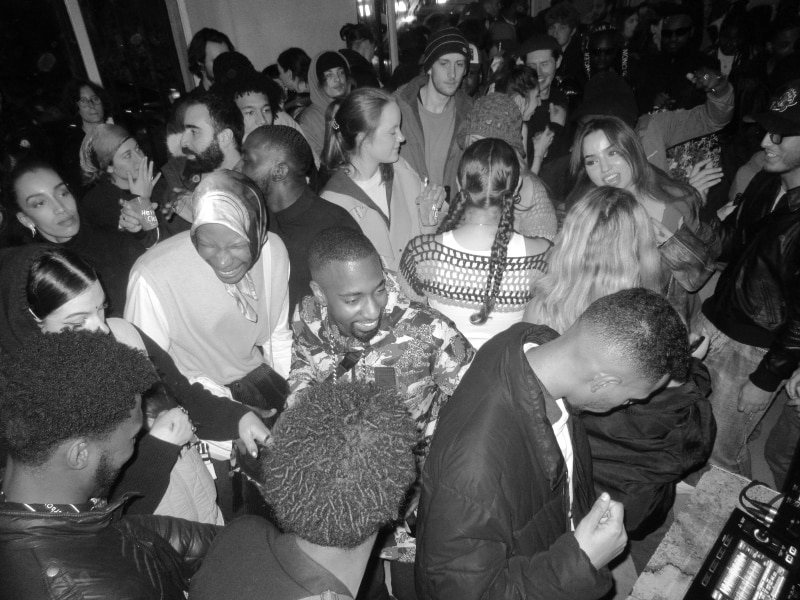 Last Friday saw a great turnout for Jäde and Jeune Pouce at Axel Arigato Presents Series captured by Marc-Henri Ngandu. The Paris flagship launched last summer, but in many ways, the whole month of March feels like a launch having kicked off Paris Fashion Week with many people back in town. A socially-driven and digitally native brand, Axel Arigato stores form as a meeting point and a way to connect with their highly engaged community online. As a genuine supporter of local talent, the brand has hosted past performances by French artists, Syra and Lala &ce and continues to be an incubator for emerging talent worldwide.
Located in the heart of Le Marais, the Halleroed-designed retail environment was created to be
shared with the brand's community in Paris, providing them with the platform to showcase emerging talent, and up and coming releases. This Friday, March 18, hosts the DJ Lorkestra and the rapper Ashh, ahead of his Opium tour this summer. The series wraps up on Friday, March 25, with the DJ collective Sssound, and a performance by the Parisian rapper Cashmire.
Line Up:
Friday, March 18th
DJ – Lorkestra
ASHH
Friday, March 25th
DJ – Sssound
CASHMIRE
7.30pm – 9.30pm
Available to the whole community, the event will be free admission, and will have an open bar every Friday. To attend, guests will need to RSVP HERE!