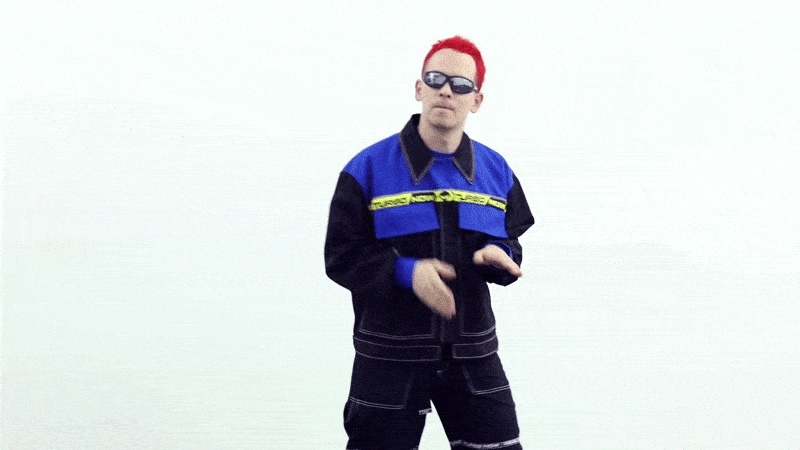 Moscow-based label Turbo Yulia by Yulia Makarova has been dubbed a "futurist" and one of the leading Moscow emerging designers. Clothes do not inherit a sex yet focus on function, if it a rave or construction. Puffy jackets, windbreakers, reflective details, helmets and Cyrillic phrases can be conventional or unconventional. The "Post-Soviet" trend may be coming to an end and that why labels like Turbo Yulia are exciting to look at for the future. Like the alien logo, gender is something left in the past.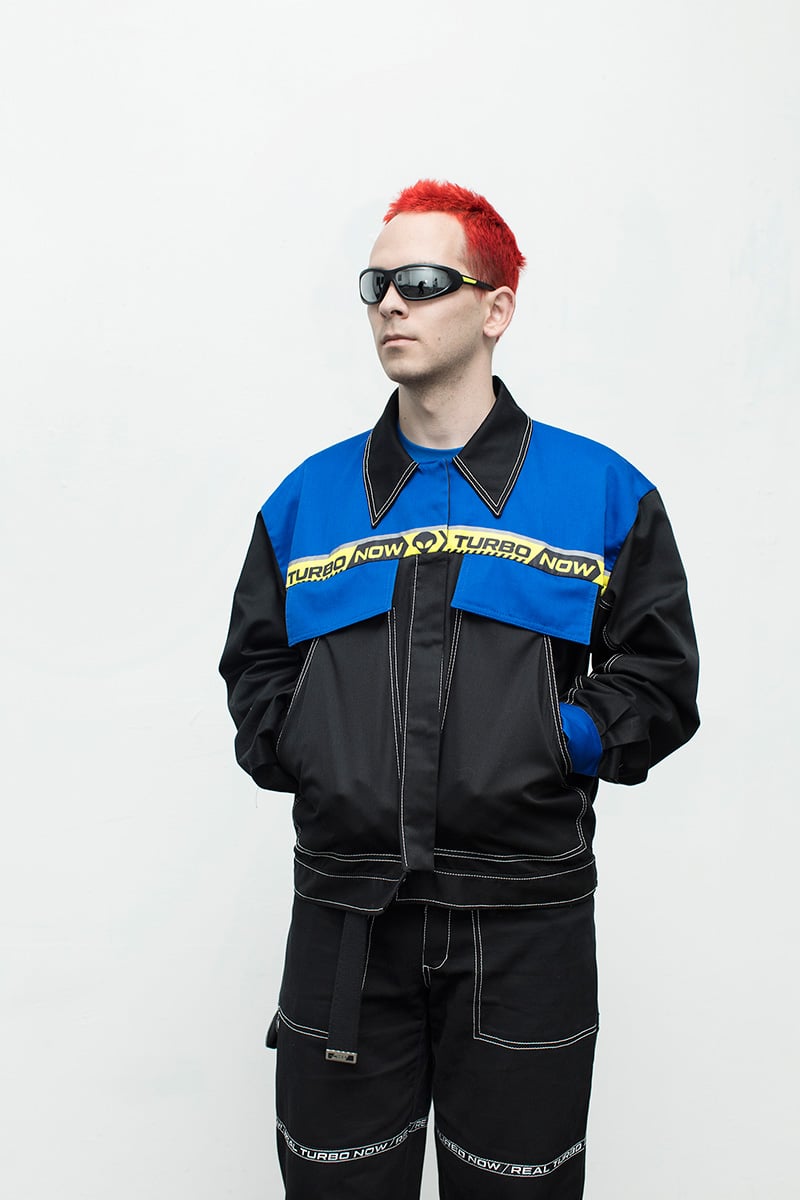 You studied design and showed in Saint Petersburg before moving to Moscow and launching your own studio there. It's a bit like Paris vs London. In the 80s St Petersburg was a centre of the underground rock culture and art scene. How are the youth and artistic scenes different in the two cities at the moment?
It's really different for sure. The Saint Petersburg scene is more private and chamber. The first thing you will notice in Saint Petersburg after Moscow is that there is catastrophically less money. But it also means a bit more enthusiasm in running everything. Saint Petersburg is more quiet, slow and less ambitious. There was a different energy in 80's. I'm inspired by those past 80's and 90's unlimited hype in Saint-Petersburg. But now Moscow rules, of course.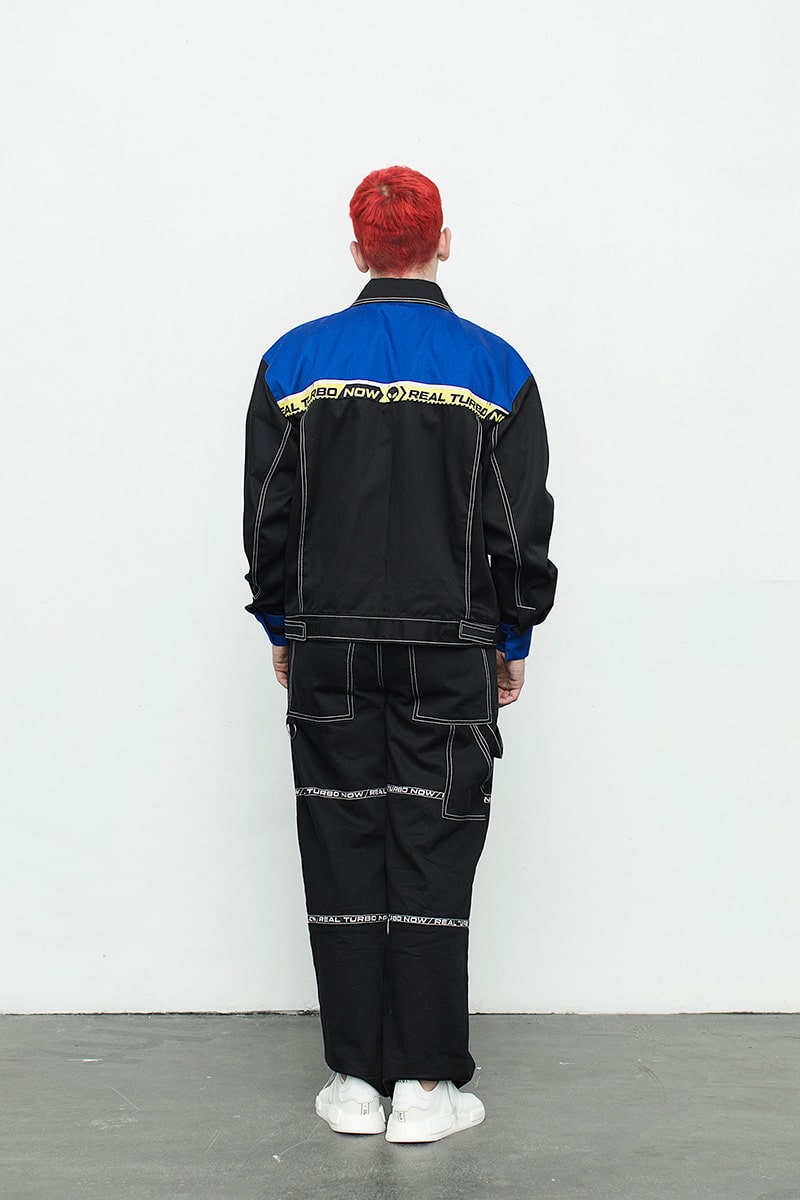 We got 24 hours in Moscow and already visited all the museums. What should we do?
Let's try to check the opposite – I will give you a recommendations by pairs: KM20 + Milyutinskiy squat, then you have to spend 3-4 hours in banya (Russian bath house) and visit a flea market for ambitious shopping.
A visit to Moscow is not complete without popping into KM20, however, I still haven't made it to a banya! I first saw your collection at Mercedes-Benz Fashion Week Russia in 2016. You have collaborated with many designers and artists like Ria Keburia and the iconic Andrey Bartenev. How did you all meet and how was it working together?
I know Andrey for a long time. From my youth he was an extremely attractive personality, and I was happy to start doing clothes for him. I'm grateful him for support. That's the story of a friendship and very common vision. Collaborating with different artists is maybe the most productive way to expand ideas and skills. It's a marvelous story with Ria Keburia, when I made a cap which ideally runs in the collection.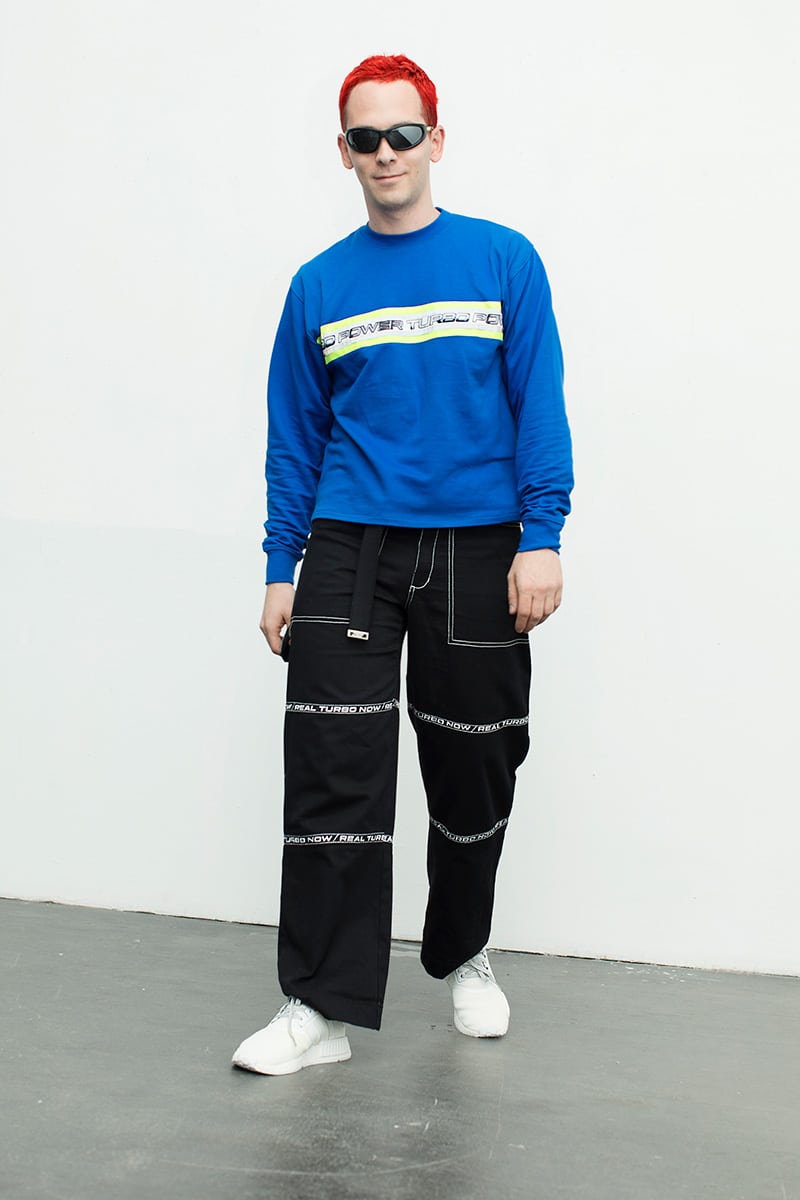 In 2013, you were part of the work wear trend when Opening Ceremonies stocked your helmet hats. That's a big break for a young brand. How did they discover you?
OC each year runs a national campaigns to discover some new brands, and it was a "Russian year" in 2013. I don't know exactly who was suggested me, but yes, it was like a heavens' bell to get an invitation and order from OC. Unbelievable.
You continued to explore workwear. Can you tell us a bit about your Spring/Summer 2018 collection?
I try to adopt workwear to everyday life, and also to as party wear. I like the idea of recycling, and also that's an important point that a workwear is a powerful pattern from Russian 90's.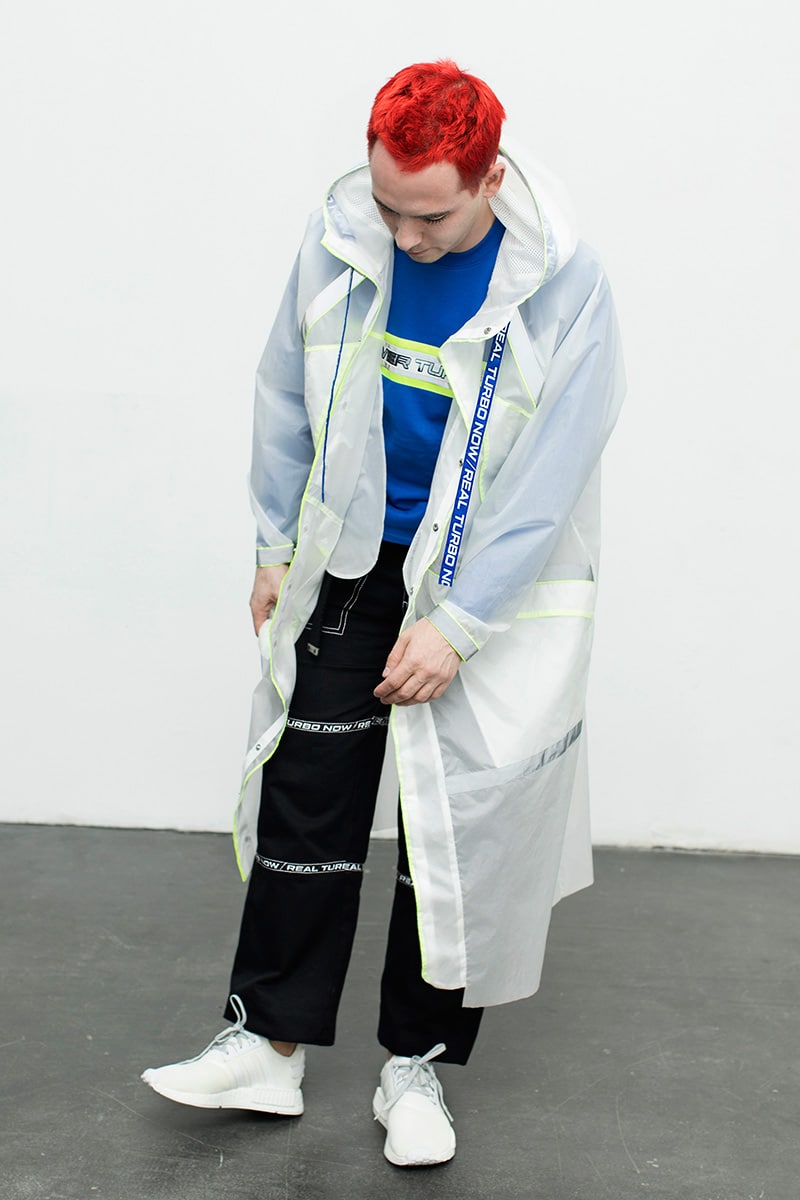 You also produce clothes for screen and advertising while keeping your futuristic dystopia DNA. There is a very Detroit element. What are you building or preparing for the future through your pieces? Will gender exist?
I'm thinking that multi-gender is the future. Don't think that there will be no clean man/woman clothes. I see unification of clothes, basics becoming more popular and, from another side, a cultural code means garment functions. So clothing becomes more communicative and a designer's function is to create a new communication.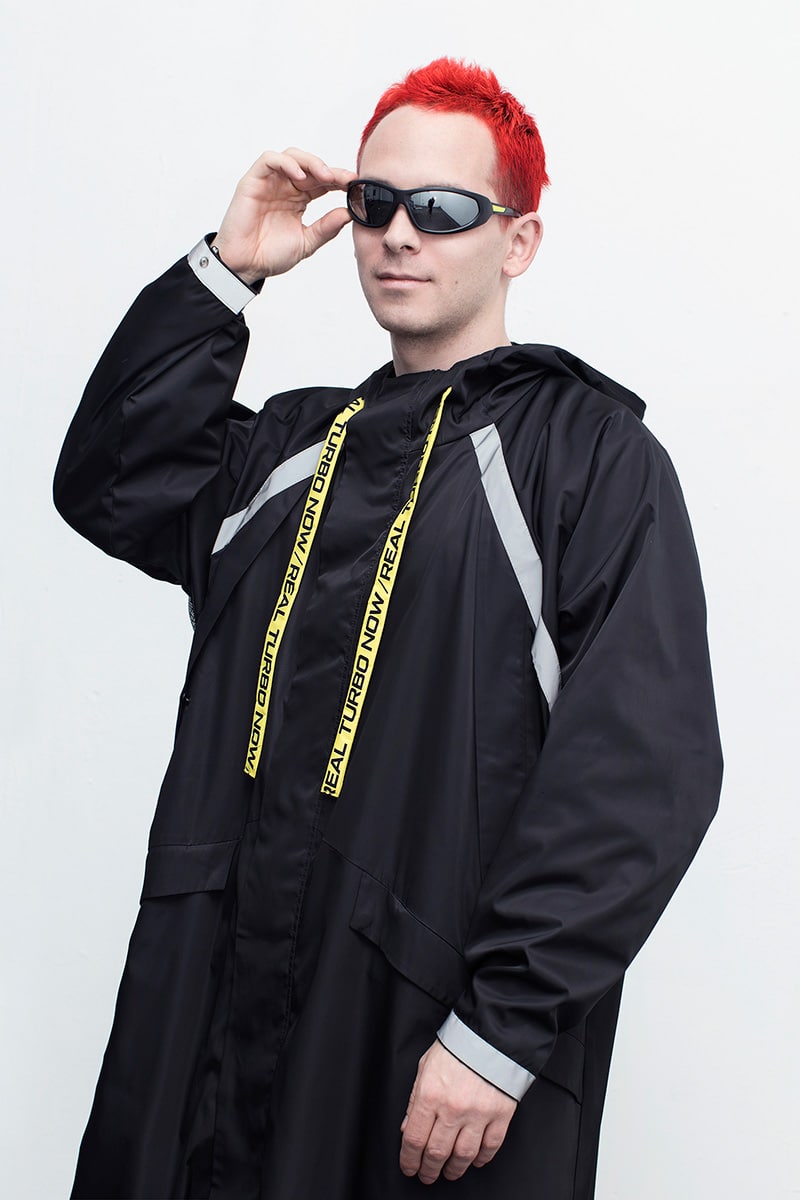 Tell us about your iconic logo stamped with a cartoon alien? It could easily be mistaken for a 90s club promotion.
You exactly right. It's a symbol of new, of expanded freedom and unlimited, enormous energy. And also yes, I believe in UFO and aliens and waiting to meet them personally.
I always thought that the Basques came from ancient aliens and were the original cave people. Looking ahead, what are your plans for the future? Will we be seeing more of Turbo Yulia in the Western markets?
That's my goal now, I'm going to move from art pieces to a fabric items. I hope my aesthetics will be of interest in western markets.
Photo – Nina Frolova
Model – Daniil Trabun