"Do your work with your whole heart, and you will succeed – there's so little competition." – Elbert Hubbard, writer
Trying to compete with yourself is an act of courage. Competing with others is a way to test yourself.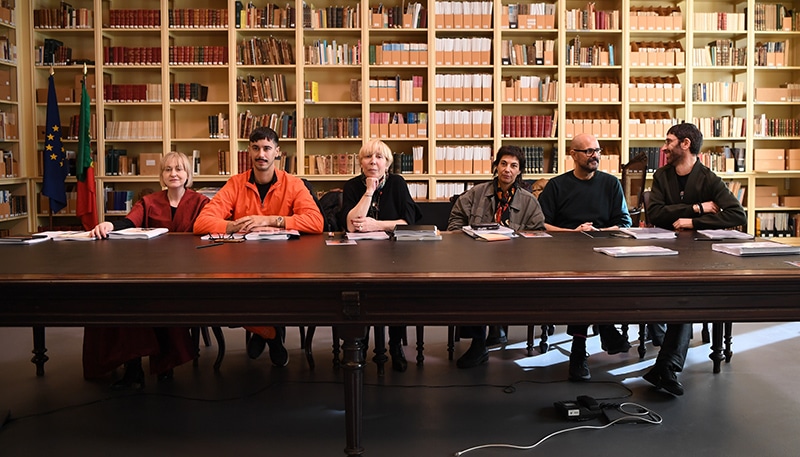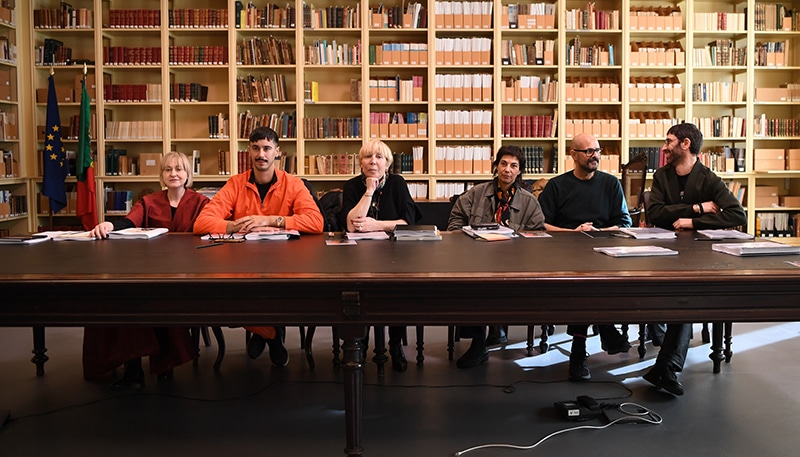 The thirty finalists of the MODAPORTUGAL contest are quite aware of this and have challenged themselves in the evening of December 19th with "catwalk" hits. Coming from ten different schools and six different countries (LONDON COLLEGE OF FASHION / UK, AMD – Akademie Mode & Design / Germany, ESMOD PARIS / France, POLIMODA and ARSUTORIA SCHOOL / Italy, IED MADRID / Spain, ESAD, FA.U LISBOA, MODATEX PORTO and ACADEMIA DE DESIGN AND CALÇADO / Portugal), the designers introduced their collections to a jury of experts led by Eduarda Abbonadanza, president of the Associação ModaLisboa. To welcome the event, the Alfândega do Porto, the suggestive complex that overlooks the Douro river.
Besides the prizes for the winners – just for the record, Zhikai Yang from ESMOD PARIS winning as Best Overall Collection and Stephanie Grosslercher from POLIMODA winning as Best Overall Shoes – all the finalists had the opportunity to get in touch with the operators of the fashion system and with the production partners of the future.
As usual, we have selected three names. These are our three "promises" poised between passion and self-awareness.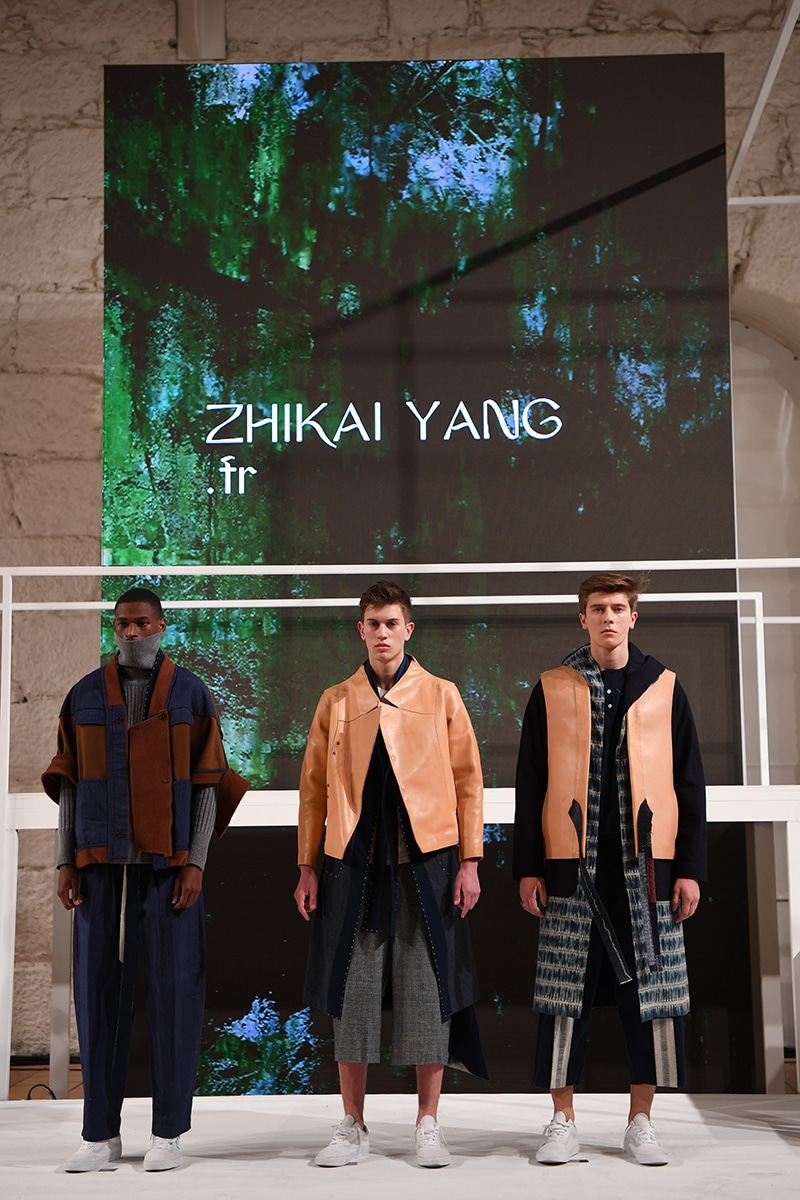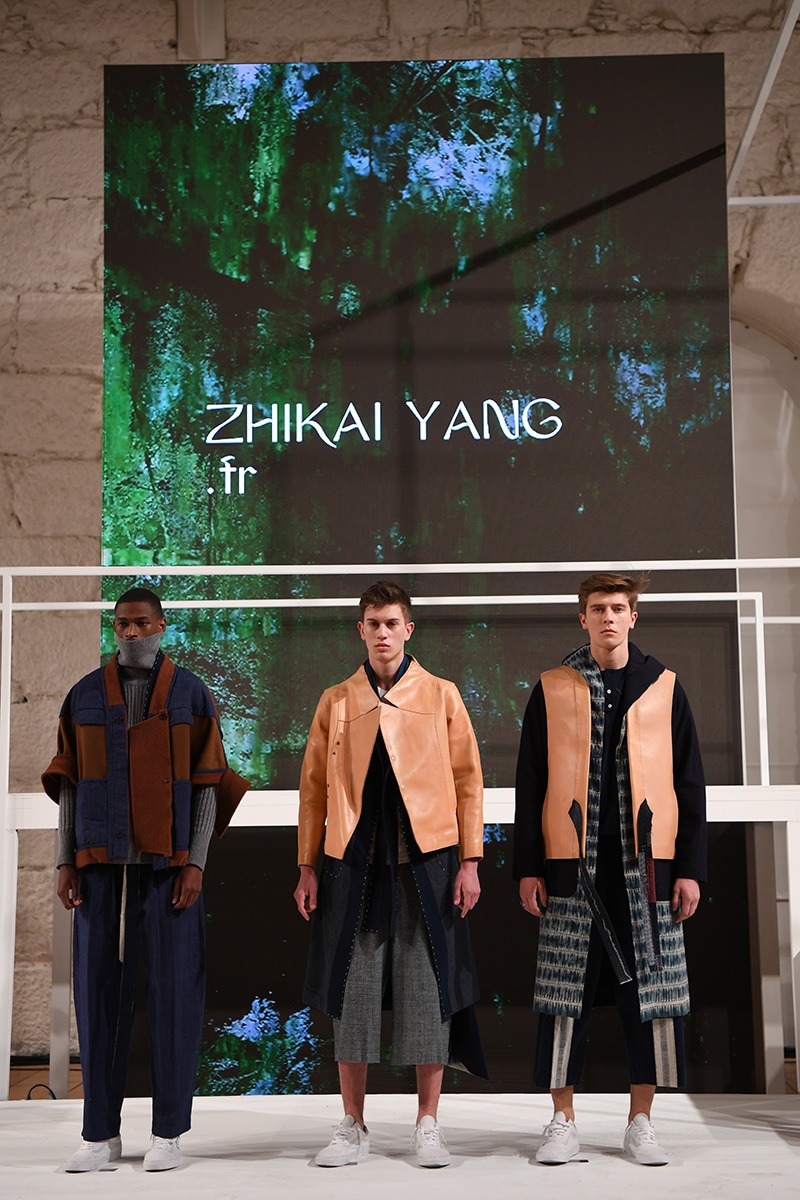 Zhikai Yang – #orientalexpress
The 2018 winner's collection is very direct to China – the one sensitive to changes. It is a mix of craftsmanship and innovation, pragmatism and conceptualism. Natural colors and comfy volumes, all the garments are a tribute to a tradition violently thrown into a measurably contemporary dimension.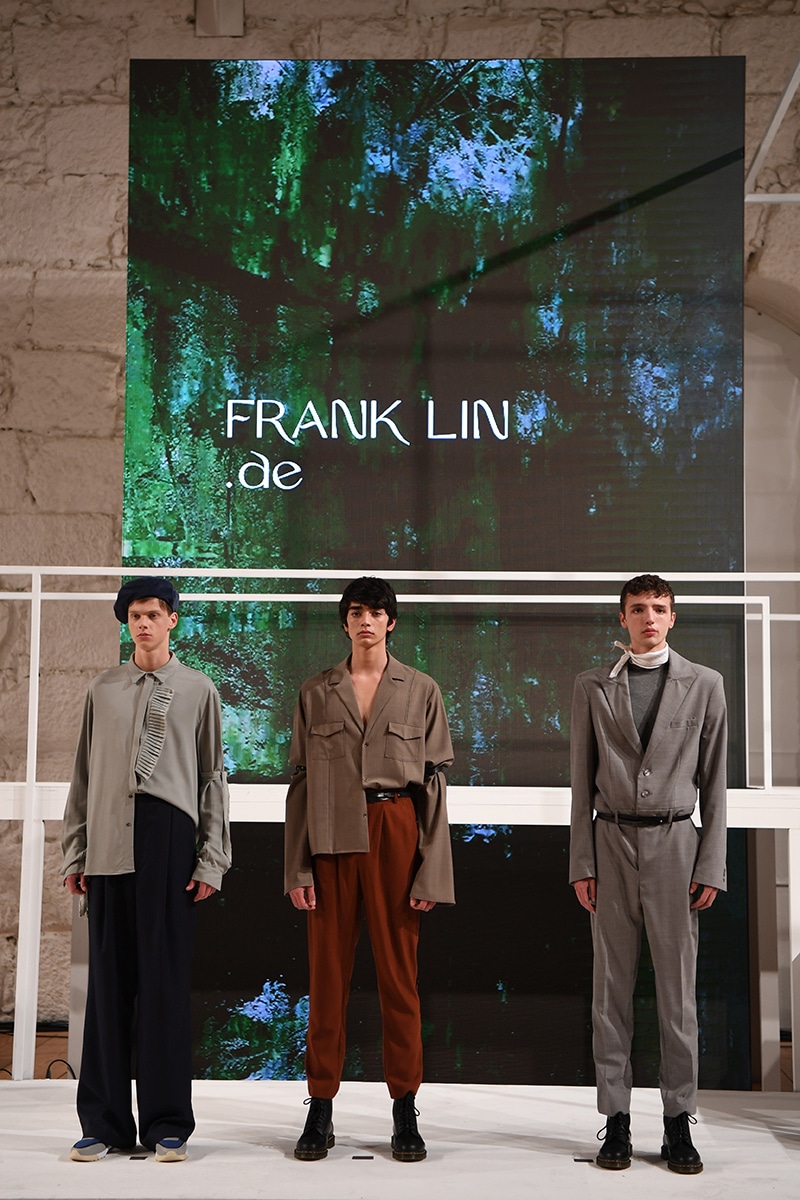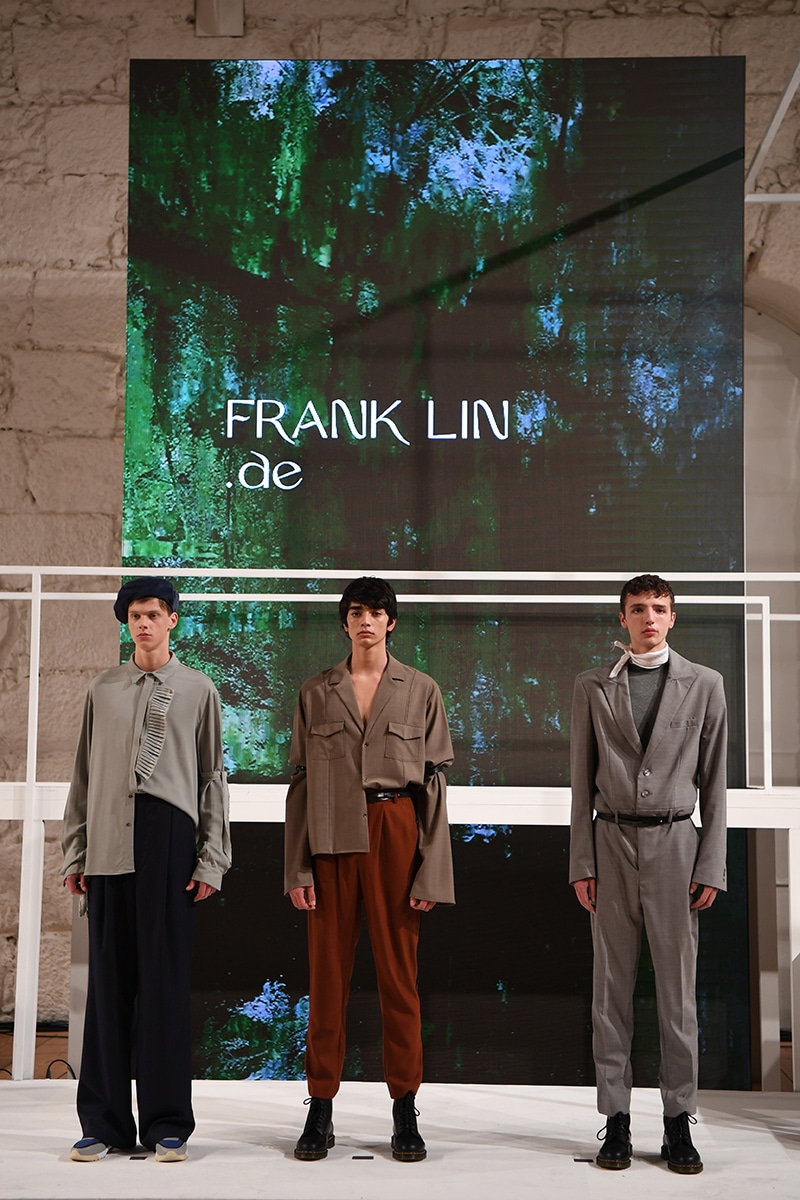 Frank Lin – #sartorialdeconstruction
It is a masculine and sophisticated collection. The winner of the Best Collection for Germany deconstructs the classic male wardrobe, bringing it back to a modern essence, credibly young. His customized garments are personalized. His inspiration? The influencers.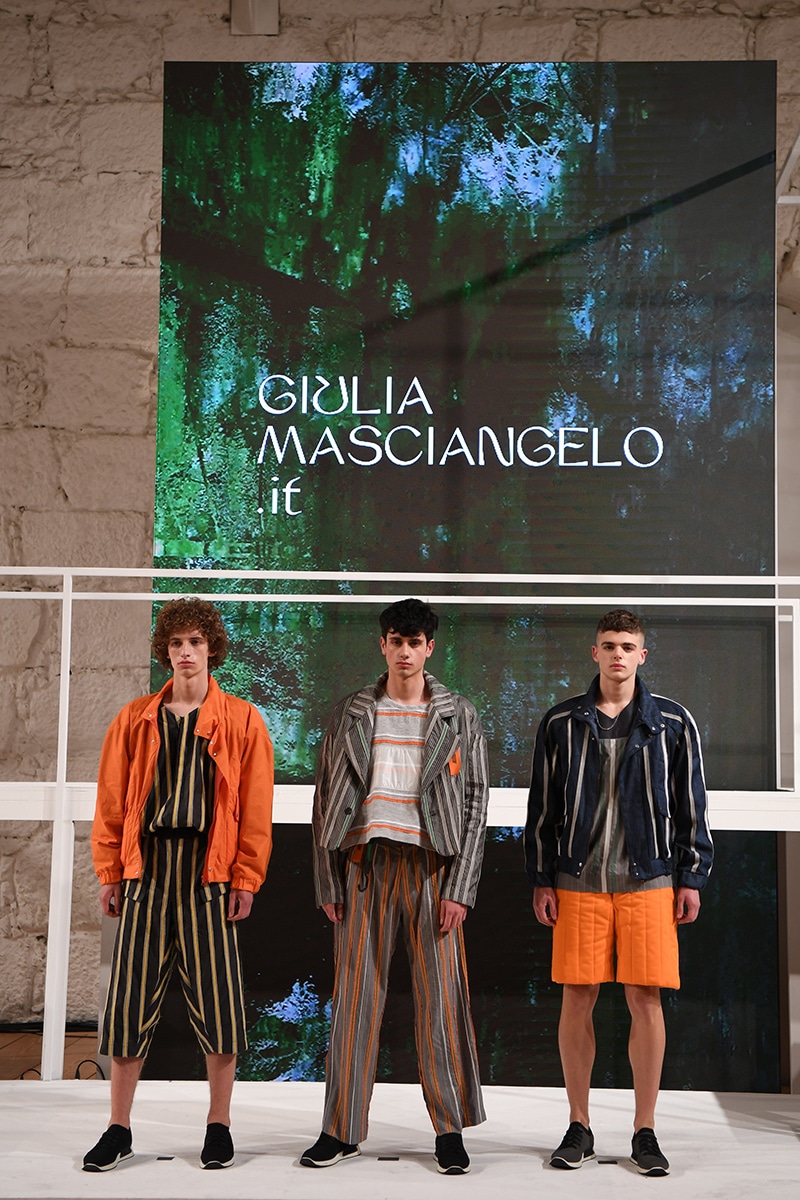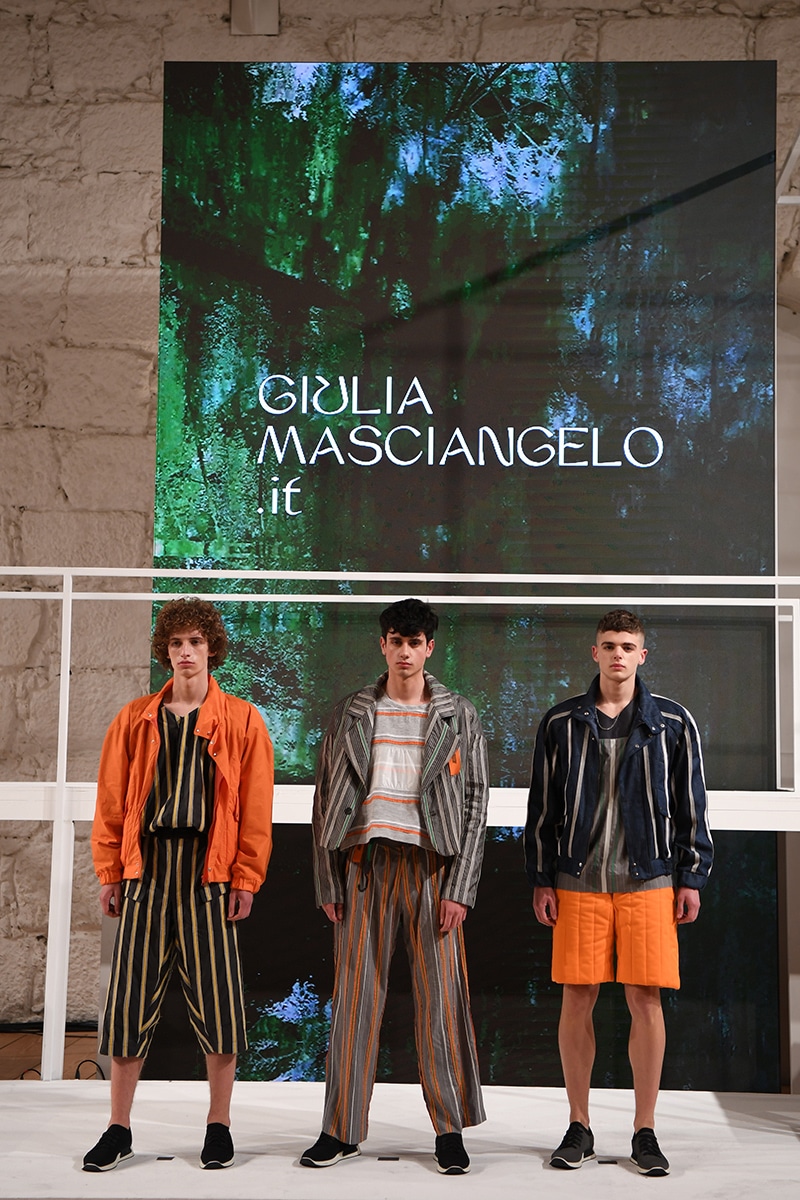 Giulia Masciangelo – #materialstripes
The collection of the winner for the Best Collection made in Italy tells us her story. The collection that she presents is fun and reasoned together. It is a complex system of stripes that adorn the natural fabrics and enhance the technical ones in contrast. It is a light, material and concrete collection.