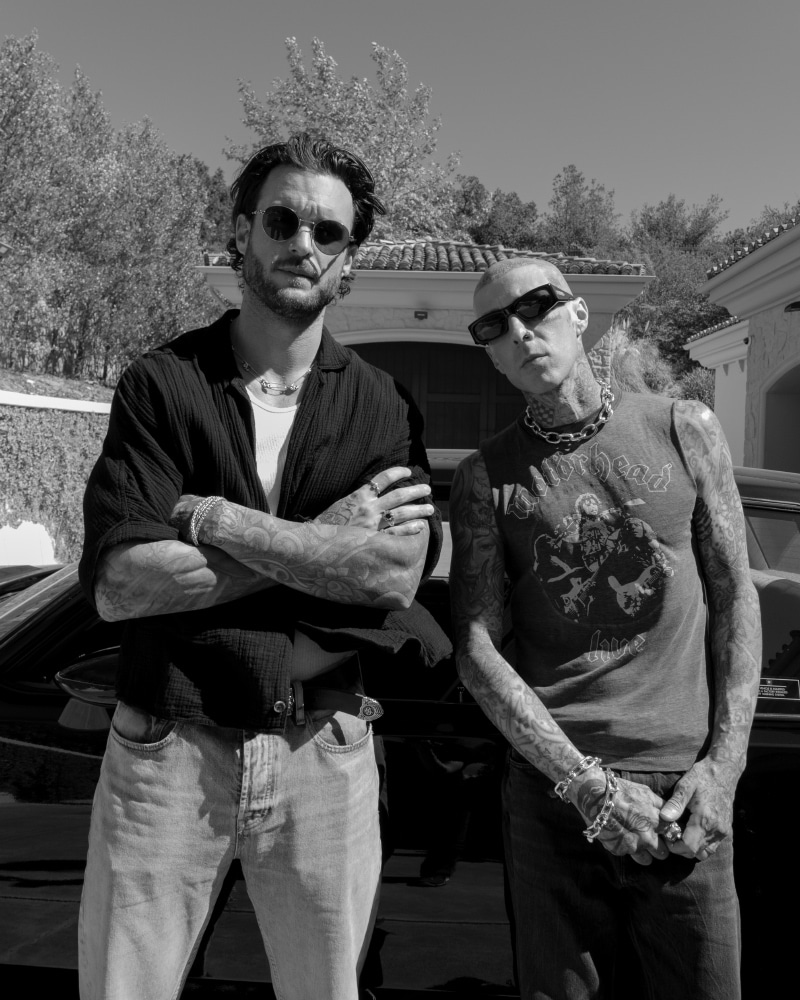 Clocks + Colours was founded 9 years ago by Canadian entrepreneur Shane Vitaly Foran, as a jewelry brand inspired by punk subcultures and focused on craftsmanship. From day 1, Foran noted that the brand's perfect collaborator would be Travis Barker. Now, after almost a decade of redefining men's accessories, Clocks + Colours is excited to announce its partnership with rock icon Barker.
Over the next two years, Travis Barker and Clocks + Colours will team up to launch new and exclusive lines of accessories that effortlessly combine the brand's punk rock roots with a twist of contemporary fashion.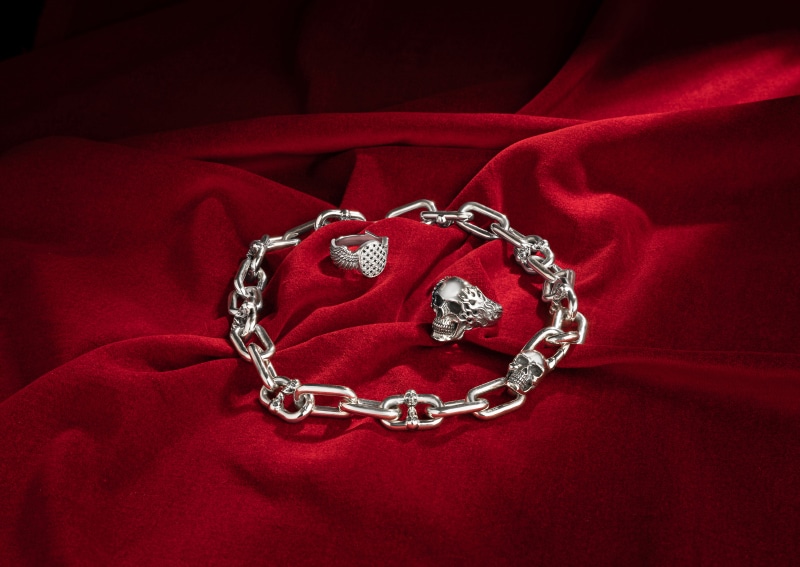 Travis Barker's first collection for Clocks + Colours is set to drop on December 8th, with more launches throughout 2023. The collection echoes Clocks' signature design DNA while incorporating Barker's classic rock-and-roll aesthetic.
"I wanted to create necessities, pieces that didn't exist, essentials that I would wear every day. I am really proud of everything in this collection that I created for Clocks + Colours." – Travis Barker on his Clocks + Colours collaboration
The first drop's pieces will include chains, bracelets and rings made from sterling silver with sustainably lab-grown diamonds, ranging from $295 – $1,8000 USD. It comprises of two rings, the "Death Punch" ($295) and the "Guardian" ($850), and four necklaces, the "Whiplash" ($460), the "Pierce" ($1,150), the "Boneyard" ($1,500) and the "Fracture" ($1,800). The collection will be available online at the Clocks + Colours website as well as in their new Toronto flagship boutique, which just opened on November 25th.