TOMBOGO, the ready-to-wear fashion brand led by the 29-year-old designer Tommy Bogo, unveiled its SS24 documentary, "The Future is Bright," filmed during Paris Fashion Week. This film takes you behind the scenes of Bogo's creative journey, offering a firsthand look at his unique process and the dedication it takes to transform dreams into reality.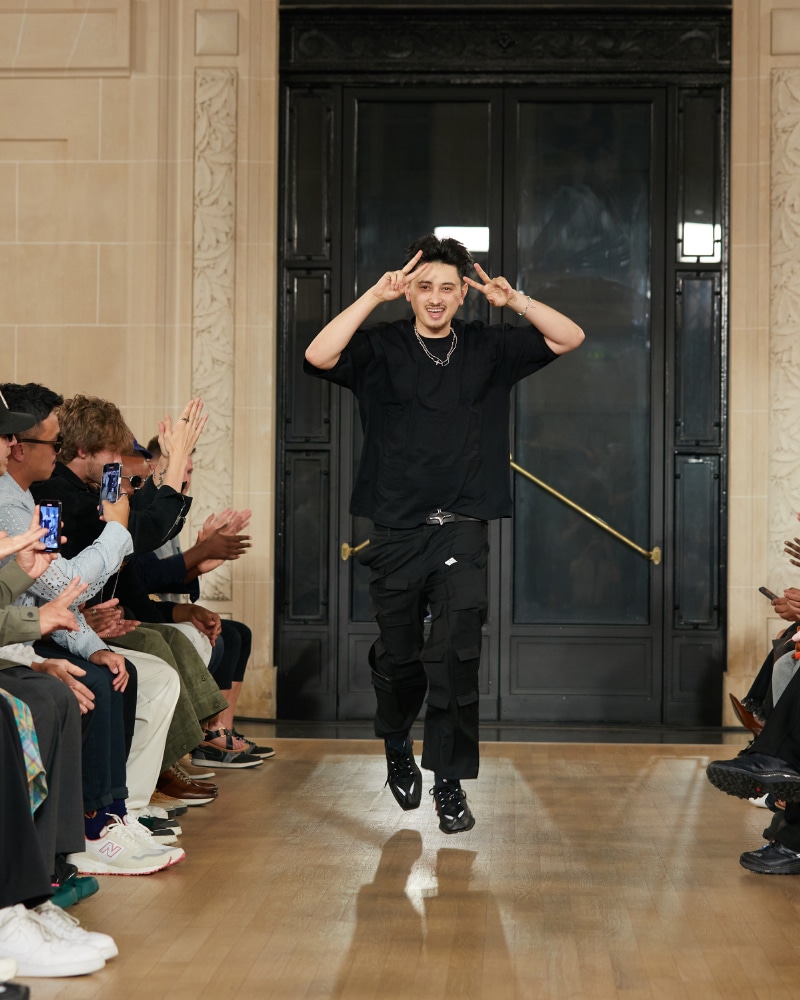 Filmed by Anthony Campusano, "The Future is Bright" follows Bogo's summer of 2023 as he gears up for Paris Fashion Week in June. You get a front-row seat to his creative process, witnessing the sheer effort poured into crafting a 30-piece collection for the Spring/Summer 2024 season. Bogo's exploration of new silhouettes, innovative materials, and more reflects his brand's commitment to constant evolution through design.
For many, what happens behind the scenes of a TOMBOGO runway show remains a mystery. Beyond the final 15 to 20 minutes on the runway lies a world of hard work and dedication. In Bogo's words, "Not only did I want this film to illustrate how much work goes into a Paris Fashion Week show, but also on a personal level show how much of myself I pour into these moments."
The collection, also named "The Future Is Bright," mirrors Bogo's own journey of growth, with its highs and lows guiding him to the next phase of his creative and professional path. Hailing from Oakland, CA, he draws inspiration from the city's self-starting artists, and his brand has evolved from selling printed tees in high school to presenting collections at New York and Paris Fashion Weeks. Now based in Los Angeles, Bogo continues to learn and grow through his design process.
In addition to unveiling Bogo's creative process, the documentary delves into the making of TOMBOGO's runway show. It highlights how Bogo personally scored the show with original music and offers a sneak peek into his upcoming projects. The film also acknowledges the incredible partners who made this season's show possible, including Nike, Cycora, Moft, Gantri, Piaggio Fast Forward, and Esenes Derby.
You can watch it below: